| | | |
| --- | --- | --- |
| | Monetha | #MTH |
---
| | | | | |
| --- | --- | --- | --- | --- |
| MTH Price: | $0.00504 | | Volume: | $79.3 K |
| All Time High: | $0.64 | | Market Cap: | $2.0 M |
---
---
| | | | | |
| --- | --- | --- | --- | --- |
| Circulating Supply: | 402,400,000 | | Exchanges: | 3+ |
| Total Supply: | 402,400,000 | | Markets: | 3+ |
| Max Supply: | 402,400,000 | | Pairs: | 7 |
---
---
---
The price of #MTH today is $0.00504 USD.

The lowest MTH price for this period was $0, the highest was $0.00504, and the exact current price of one MTH crypto coin is $0.00503512.

The all-time high MTH coin price was $0.64.

Use our custom price calculator to see the hypothetical price of MTH with market cap of ETH or other crypto coins.
---
---
The code for Monetha crypto currency is #MTH.

Monetha is 6.1 years old.
---
---
The current market capitalization for Monetha is $2,026,131.

Monetha is ranked #708 out of all coins, by market cap (and other factors).
---
---
The trading volume is modest today for #MTH.

Today's 24-hour trading volume across all exchanges for Monetha is $79,339.
---
---
The circulating supply of MTH is 402,400,000 coins, which is 100% of the maximum coin supply.
---
---
---
---
---
---
---
---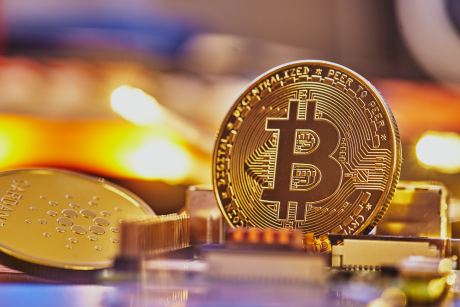 These Bitcoin Metrics Are At Important Retests, Will Bullish Trend Preva...


On-chain data shows two Bitcoin indicators are currently retesting levels that have historically been relevant for the market's course. Bitcoin NUPL For Both Short-Term & Mid-Term Holders Is Neutral Currently As pointed out by an analyst in a CryptoQuant post, the BTC NUPL has been retesting crucial levels recently. The 'Net Unrealized Profit/Loss' (NUPL) is a metric that keeps track of the net amount of profit or loss that investors are holding currently. This indicator works by looking through the on-chain history of each coin in circulation to see what price it was last moved at. If this previous transfer price for any coin was less than the current spot price of Bitcoin, then that particular coin is holding a profit right now. The NUPL counts this profit that the coin is holding in the unrealized profit. Similarly, the loss that underwater coins are holding gets included in the unrealized loss. The metric then takes the difference between these two numbers to find the net profit/loss status of the entire market. In the context of the current discussion, the entire market isn't of interest, however, only specific sections of it are. In particular, two BTC cohorts called the 'short-term holders' (STHs) and the 'mid-term holders' (MTHs) are of relevance. The STHs include all investors who bought their coins within the last six months, while the MTHs are those who have been holding their coins since at least six months ago and at most 2 years ago. First, here is a chart that ...
---
Money Leaves ADA, SOL To Small Cap Altcoins, Here's Where It's Headed


With the crypto market rally, altcoins have benefitted just as much as bitcoin. Digital assets across the space have been able to return to their pre-FTX collapse levels, signaling the start of a bull run. However, as the market begins to settle into this new normal, investors are moving gains around from larger cap assets to take advantage of possible price movement in smaller altcoins. Cycling Out Money To Small Cap Altcoins A recent report from on-chain data aggregation website Santiment shows that investors may be moving money out of larger cap coins such as Cardano and Solana and moving to small cap coins. This paints a picture of a rotation of funds rather than outright pulling money out of the crypto sector. Santiment notes that the large gains recorded by the likes of Solana, Cardano, and Polkadot are now being moved into smaller altcoins. Most of these coins are top 200 and below tokens with market caps lower than $300 million. The cycling of funds into these smaller altcoins is shown by their address activity. The image shared by Santiment shows a significant uptick in the address activities of these coins. Most notably, the uptick was seen from last week as a lot of these larger cap coins hit new local peaks. The small cap coins mentioned in the report are TRADE, RBN, SLP, PLSPAD, POND, MITX, MTH, and CBG. Most of these are coins flying under the radar. Ribbon Finance (RBN) which is the most prominent on the list is only at a $139.7 million market cap but has ri...
---
More Monetha (

#MTH

) News