| | | |
| --- | --- | --- |
| | Meta | #MTA |
---
| | | | | |
| --- | --- | --- | --- | --- |
| MTA Price: | $0.035 | | Volume: | $384.0 K |
| All Time High: | $11.16 | | Market Cap: | $2.8 M |
---
---
| | | | | |
| --- | --- | --- | --- | --- |
| Circulating Supply: | 81,758,265 | | Exchanges: | 4 |
| Total Supply: | 94,429,603 | | Markets: | 5 |
| Max Supply: | 100,000,000 | | Pairs: | 3 |
---
---
---
The price of #MTA today is $0.035 USD.

The lowest MTA price for this period was $0, the highest was $0.035, and the current live price for one MTA coin is $0.03480.

The all-time high MTA coin price was $11.16.

Use our custom price calculator to see the hypothetical price of MTA with market cap of ETH or other crypto coins.
---
---
The code for Meta crypto currency is #MTA.

Meta is 3.3 years old.
---
---
The current market capitalization for Meta is $2,845,232.

Meta is ranked #745 out of all coins, by market cap (and other factors).
---
---
There is a medium volume of trading today on #MTA.

Today's 24-hour trading volume across all exchanges for Meta is $384,044.
---
---
The circulating supply of MTA is 81,758,265 coins, which is 82% of the maximum coin supply.
---
---
MTA has limited pairings with other cryptocurrencies, but has at least 3 pairings and is listed on at least 4 crypto exchanges.

View #MTA trading pairs and crypto exchanges that currently support #MTA purchase.
---
---
Note that there are multiple coins that share the code #MTA, and you can view them on our MTA disambiguation page.
---
---
---
---

mStable Acquisition Completed by dHEDGE: The Next Chapter of DeFi Yield Vaults Begins


Introduction: We are delighted to announce that mStable has been acquired by dHEDGE, a decentralized asset management platform. This strategic acquisition marks a significant milestone for mStable, positioning us to become a leading yield vault aggregator across multiple chains and broaden our reach within the DeFi ecosystem. Furthermore, we are thrilled to reveal our roadmap for the future, encompassing several key initiatives aimed at enhancing the user experience and fostering adoption. In the coming weeks, mStable will introduce three new yield products on Optimism: Ethereum Yield, Stablecoin Yield, and Delta Neutral Yield. These offerings will deliver competitive yield options for users while taking advantage of the Optimism network's benefits, such as reduced gas fees. Additionally, we have recently bridged MTA to Optimism and initiated a new incentives program with Velodrome to deepen MTA liquidity. Moreover, we are developing the Meta-vault's relaunch, which will aggregate yields from multiple yield vault strategies, and a cross-chain Meta-vault capable of aggregating the best yields across any chain. We are also working on a revolutionary DeFi product: a flatcoin that represents a low-risk, decentralized stable asset that not only appreciates in value over time but also effectively hedges against inflation. The flatcoin will be backed on-chain without exposure to off-chain USD assets and will offer capital effic...
---
Meta Vault Launch
---

Guide to investing in mStable Meta Vaults


In this guide, we explain how to start investing in mStable Meta Vaults. Before you begin, ensure that you have: Funded a non-custodial wallet with USDC for deposits and ETH for gas, — How to invest with Meta Vaults - Meta Vaults are located on our new yield front-end.yield.mstable.org In this guide, we'll show you how to navigate around the interface. — Step 1: Connect your wallet. — Connect your wallet to the dApp using the Connect button on the top right, Select your wallet from the list of available or recommended ones, Ensure you're connected on the Ethereum mainnet, — Step 2: Select a Meta Vault. — Scroll to the Vaults section and locate the Meta Vault to invest in, Toggle between list and grid views using the toggle on the top right, Select a Meta Vault — you will be diverted into another page with more details about the selected Meta Vault, — Step 3: View more details about the Meta Vault. — Selecting the Meta Vault brings up a new UI where you can view detailed information about the selected Meta Vault. For example, in the Vault Performance area, you can track the changes in yield (APY), TVL and Assets per share backing the Meta Vault across your selected time period. Scroll down and you will find the Strategy & Risks section illustrating the protocols and contracts utilised in this strategy, your asset and token exposures when investing in th...
---

Solving the issue with slippage in EIP-4626


Introduction - EIP-4626 provides a standard way to invest a token into an investment pool, which is commonly called a vault. When you deposit your assets, which is an ERC-20 token, you receive a share token that represents your portion of the assets in the vault. The vault will invest the pooled assets into one or more underlying platforms to generate yield for the shareholders. See the full EIP-4626 specification at eips.ethereum.org. A consequence of the EIP-4626 standard is that the deposit and mint functions don't provide a way to specify a minimum share or asset amounts in return. This is commonly used to prevent high slippage or sandwich attacks. How did mStable solve this with its Meta Vaults — staying compliant with the standard while mitigating high slippage attacks? This article describes the challenges and explains how our approach works. — EIP-4626 and mStable vaults deposits - The first of the mStable EIP-4626 vaults will invest in Convex pools based in Curve's 3Pool. You can read more about the vaults in the proposal here. From an EIP-4626 perspective, the asset of the vault is Curve 3Pool's liquidity provider token (3Crv). The deposit function is part of the EIP-4626 specification and specifies how many assets are to be deposited and the account that will receive the vault shares. The deposit function returns how many vault shares were minted to the receiver.function deposit(uint256 assets, a...
---

On-chain analysis: Stablecoin users on Convex


Key Insights - Most of the addresses stay in the pools for a maximum of 60 days., Our yield simulation showed that most addresses lose yield while administrating their position., The 3 dominant variables that influence your net yield in Convex are: how much you are depositing(TVL), how many times you are compounding(claims) and for how long you will stay in the pool(time)., There is a massive opportunity for automation and gas socialization products to create a positive-sum vault., — Introduction - Over this year, mStable has been looking into various yield sources to create a vault that will bring a good and trustful yield. After analyzing stablecoins, we concluded that Convex would be a good source of yield for them. In this article, we will cover 3 stable pools. Based on this analysis, we can point out behaviours that increase or decrease the net yield and how specific personas a different approach is more viable. We will also classify the depositors into personas according to their TVL size, calculate how long they stay in the pool, and show what yield they are getting. — Curve. — Convex is built on top of Curve, which is an AMM that provides high liquidity, low slippage, and low fee transactions among ERC-20 tokens. Curve also introduced the veToken(vote-escrowed) model. The longer you lock CRV, the more veCRV you receive. For us, the most important part is the Boosting system behind it. You can e...
---

A Stablecoin Framework


Assessing the risk of stablecoins on DeFi. — mStable's first Meta Vault, to be launched soon, will be stablecoin-based. Related literature is abundant but frameworks to assess their risk are missing. mStable is a battle-tested project with a strong focus on security and an upcoming stablecoin-centric product release. Therefore, we created a Stablecoin Risk Framework to assess the depegging risk of the different possibilities. Stablecoins have been the biggest narrative in DeFi for a long time, and building a truly scalable and decentralized stablecoin remains a challenge. The UST crash has taught us that nobody is too big to fail. Designs are getting more complex over time, and it is becoming increasingly hard to stay on top of them and assess their risk. But that also means that the market might be mispricing the risk. At mStable we are building a generalizable vault architecture of which stablecoins are a central piece. Very soon, mStable is deploying the first Meta Vault, which will enable investors to get exposure to a diversified set of strategies with a single transaction. These strategies will be stablecoins pooled in Curve against 3CRV, which are then staked in Convex to claim $CRV and $CVX rewards. We developed a framework to asses the risk of these pools, which will allow us to make an informed, data-driven decision about the selection for our vaults. Eventually, this framework will become the guide we wil...
---

Design Refresh


A refreshed mStable identity. — — Introduction - Branding in DeFi for any user-facing and developer-facing product is an important but difficult part. This mostly stems from the very young age of the entire industry, the mostly young companies that test for product-market fit and seek to establish a brand in a continuously changing and rapidly evolving industry. This article describes mStable's previous approach and the recent changes, what problems we faced, and present the solution. This new refreshed design and branding will mark the beginning of a new era for mStable and be the refreshed face of our new products. — The need for a refreshed identity - The current mStable branding was created at the very beginning of the project's life. Over time, the mStable brand became outdated and we felt that it was no longer representative of our vision and products. Our team has shifted significantly and did not represent the mStable that was there in the past. As the focus of the Team and the Team itself shifted, so did the mStable brand drifted to a new direction (compare landing page, dApps, and marketing material). This was due to several reasons, some of which were mentioned previously: Products were not user-centered, user research and testing were absent., Low brand engagement since the brand does not convey a clear vision and messaging and it is reflected in its visual communication. It tried to convey ...
---

Exploring the ERC-4626 Universe


A deep dive into the ERC-4626 Ecosystem - Standards in traditional technology are one of the most powerful catalysts. They drive interoperability, ecosystem development, and future innovation. Crypto is no exception to this: ERC-20, ERC-721, ERC-4626. ERC standards are the condition for a successful composable and permissionless ecosystem. ERC-4626 is one of the most exciting standards for Ethereum. As a standard for tokenized vaults, it lowers the integration effort for yield-bearing vaults that are powering many DeFi projects. Beyond substantially decreasing integration costs, this standard natively creates a derivative asset, generating a new kind of liquidity independent from the underlying assets. Reflecting on the power of standards, mStable realized that broad adoption is a prerequisite for it to become a game changer in DeFi. With early adopters of the standard, we're building the 4626-Alliance, a fertile ground for 4626-builders to foster collaboration and push the standard. In this blog post, we explore some of the vast ecosystems of DeFi projects building on the standard and what they have been up to.An ecosystem of protocols building on ERC-4626 — Timeless Finance - Timeless is a yield market protocol that lets you boost, hedge, and trade yield. Instead of just parking your money into a classic yield farm, Timeless enables users to boost their yield, hedge against falling yield rates or speculate on yield...
---

Strengthening the foundations for growth


The mStableDAO completes its restructuring process to strengthen the foundation for exponential growth with mStable V2. With this completed, the following entities and associated signer groups were established: TreasuryDAO (4/6 signers), ProtocolDAO (4/6 signers), Builder subDAO (2/3 signers), Ecosystem subDAO (2/3 signers), — Why restructure? - To align the interests of the protocol and governance bodies, we introduced a more active signer group with active compensation to participate more in the ecosystem. This will ensure that governors are incentivized to make the best decisions for the protocol while avoiding unnecessary overheads that was inherited with the old signer structure. — The new subDAOs will drive accountability in a more structured manner - TreasuryDAO The TreasuryDAO has absorbed the Asset Management subDAO & Funding subDAO. Treasury Management will now be backed by a Charter — currently in progress — on top of the discretionary spending limit for more transparency. This ensures that spending above the discretionary spending limit is guided by a robust framework. ProtocolDAO The ProtocolDAO remains largely similar, and its role in the ecosystem is to ensure that the core contracts are funded, the proposals that get voted in via Meta Governance make it on-chain, and that the smart contracts are executed using with a diverse multi-sig structure for robust security. Builder subD...
---

mStable Governance Updates — 19 September 2022


Stable Governance Updates — 19 September 2022 - Dear governors, here's the latest edition of governance updates from the engine room. RFCs: — Increase fees charged to the Save vault to 20%. — forum.mstable.org, Raise the governance fee for our mUSD Save Vault on Ethereum Mainnet from 10% to 20%, Implementation Updates: — TDP 50: mStableDAO x WorkDAO Partnership. — vote.mstable.org, The WorkDAO Proposal has passed, and the Operations team is working full-time to complete the onboarding into WorkDAO for the relevant employees and contractors!, October Governance Call Our monthly call will happen on the 4th of October at 3:30PM UTC where we'll discuss everything mStable Governance, DAOs, as well as give an outlook on what we've been working towards. — About mStable - mStable is a secure savings layer built for DeFi for pegged-value crypto assets. Website | Discord | Twitter | Forum mStable Governance Updates — 19 September 2022 was originally published in mStable on Medium, where people are continuing the conversation by highlighting and responding to this story.


---
---
---
Meta AI Assistant Launches to Compete With Chatbots Like Chatgpt


Meta Platforms, the parent company of Facebook and Instagram, launched its own chatbot based on artificial intelligence (AI) technology. Meta AI provides an alternative to products like Openai's Chatgpt and is setting out to offer interaction tailored to attend to different interests and solve specific tasks. Zuckerberg Unveils Meta AI Chatbot, AI Personas at Meta Connect Event Meta CEO Mark Zuckerberg announced the launch of the U.S. tech giant's new AI-powered assistant in a keynote speech at the Meta Connect developers conference on Wednesday. The chatbot will compete against the already established player in the space, Chatgpt, and other offerings like Google's upcoming Gemini. It became clear from Zuckerberg's presentation that Meta's approach to the development of AI differs from the rest of the industry in that the company does not believe in a "singular superintelligence" for everyone. In its view, most people would rather have a number of AIs for different purposes or even make their own. He elaborated: We are building a platform for creating AIs that can help you get things done or just have fun. People will be able to interact with these AIs across the whole Meta universe of products. Meta aims to enable users to chat in its messaging services like Whatsapp and Messenger with the AIs that will also have profiles on Instagram and Facebook to offer even richer interaction. While the platform will be opened up for developers t...
---
As BTC Price Dips Meme Coin Shiba V Pepe (SHEPE) Explodes – Whales...


The Bitcoin price retracing its Grayscale pump on new bearish news of the SEC delaying all Bitcoin ETF applications hasn't slowed down meme coin season. New meme coins are still launched on a daily basis on decentralized exchanges like Uniswap, and while many emerge to be rugpulls (such as BabyShia earlier this week), savvy traders can make exponential gains with a diversified portfolio and a small investment. The New Vs. Coins Meta While the 'Baby' meta narrative may have slowed down - Baby Shiba Inu (BABYSHIB) has also corrected over 70% since putting in a double top - a new 'Vs.' meta has emerged, of coins that have 'V' in their name, short for versus. Shiba V Pepe (SHEPE) The best meme coin to watch this week has been Shiba V Pepe (SHEPE), listed on Uniswap on August 29th. The SHEPE token price is giving early Pepe vibes, up over 150,000% since its listing and still printing higher highs and higher lows. The fully diluted SHEPE market cap is just over $4 million at the time of writing. Its Shiba Inu vs. Pepe concept art represents a 'community battle' and street-fighter style showdown, according to the new meme coin project's website. Visit SHEPE on DEXTools Harry Potter v Obama v Sonic v 10Inu ($BITCOIN) Popular crypto signals Telegram group Crypto Whale Pumps today entered a position on Harry Potter v Obama v Sonic v 10Inu ($BITCOIN). While it has crashed post-launch, unlike the SHEPE price, $BITCOIN did rall...
---
Mahjong Meta Unveils Revolutionary Web3 Esports Platform, Official Launc...


[Press Release - Hong Kong, Hong Kong, August 8th, 2023] Mahjong Meta, the web3 Riichi Mahjong esports platform, is excited to announce the official launch of its highly anticipated game on August 7th. After a successful two-month Open Beta test that captured the hearts of mahjong enthusiasts, the platform is set to revolutionize the mahjong gaming experience on-chain with its immersive and decentralized gaming experience. In Mahjong Meta, players can not only participate in various matches such as Ranking, Tournaments, or Playgrounds with other real players, but they can also deploy their pets, known as 'Tama,' equipped with customized AI strategies for automatic mahjong battles. This feature has greatly reduced the barrier for new mahjong players and Web3 users, making the gaming experience more accessible and enjoyable. During the Open Beta period, Mahjong Meta attracted over 15,000 players who collectively participated in more than 490,000 matches, showcasing the game's immense popularity and potential in the crypto-gaming world. The integration of web3 ownership economics, innovative AI-based gameplay, and stylish graphic design proved to be a winning combination, setting the stage for an extraordinary gaming experience. Additionally, during the Beta phase, Mahjong Meta introduced 0xMahjong and 0xTama NFTs, with a total trading volume on Opensea approaching 500ETH, further highlighting the growing interest and confidence from the community. The game's initial success at ...
---
Facebook Owner Meta May Launch Chatbot 'Personas' Next Month, Report


U.S. tech giant Meta is preparing to launch multiple chatbots powered by artificial intelligence (AI) as early as September. According to an article quoting knowledgeable sources, the company seeks to encourage user engagement on its social media platforms with the chatbots that could also be used to collect more user data.Meta Seeks to Seize on Chatbot Hype, Challenge Competitors With 'AI Agents' Meta, the owner of Facebook and Instagram, is gearing up to present in the next few weeks a number of AI-based chatbots designed to exhibit different personalities, the Financial Times wrote this week, quoting people familiar with the tech conglomerate's plans. The company has been designing prototypes that can take the form of different characters and have discussions with the 4 billion users of its social media platforms, according to the sources, who also revealed that the chatbots have been dubbed "personas." For example, Meta explored creating one that emulates Abraham Lincoln and another that advises on travel options in the style of a surfer. The chatbots, which will support a new search function and offer recommendations, could launch as soon as September, according to one of the quoted individuals. FT noted that the move comes as the company seeks to attract and retain users in the face of a stiff competition from platforms like Tiktok. Apparently, Meta also tries to seize upon the hype around AI that spread since the launch of Openai's ...
---
Upcoming Web3 X Metaverse Conference, 'Seoul Meta Week 2023'


[Press Release - Seoul, Korea, June 26th, 2023] Seoul Meta Week 2023, Asia's renowned Web3 X Metaverse conference, is set to take place on June 29th - 30th at COEX in Seoul. SMW2023 will feature various events including the main conference, parallel & side Events, and networking receptions. The main conference of Seoul Meta Week, called 'METACON 2023', will kick off with a special keynote session by Josh Drean, Web3 advisor at Harvard Innovation Labs. Over 50 speakers, including Sebastien Borget, Co-Founder & COO of The Sandbox, Jacqui Bransky, VP of Web3 & Innovation, Warner Records, and Yawn Rong, Co-Founder of STEPN, will engage in lectures and lively discussions on the theme of 'Web3 X Metaverse: The Future of Hyperconnected Experience.' METACON 2023 is expected to bring together domestic and international Web3 and Metaverse-related companies and experts, providing a platform for in-depth discussions on Web3 Metaverse, Blockchain, Artificial Intelligence (AI), Non-Fungible Tokens (NFTs), and insights into these globally recognized technological fields, ultimately exploring promising business opportunities. Seoul Meta Week 2023, jointly organized by TV Chosun, Chris & Partners, and UNOPND, is anticipated to establish itself as the largest festival in Asia, where industry experts in the Web3 and Metaverse sectors can explore and exchange new technologies and business models. Detailed information can be found on the official website. The post Upcoming Web3 X Metaverse ...
---
0xMahjong NFT to Commence Free Mint, Mahjong Meta Game Anticipates Fundi...


[PRESS RELEASE - Douglas, Isle of Man, May 26th, 2023] After a half-month Beta period, the blockchain-based Riichi Mahjong esports project, Mahjong Meta, will launch the free minting of its first Pass NFT on the Ethereum network on May 27. Users holding this NFT will receive continuous rights and interests throughout all stages of Mahjong Meta's development. Known rewards include various types of NFT and the first airdrop of future governance tokens, etc. This Pass series is a thank you to early community users of Mahjong Meta for their support. 0xMahjong is the genesis collection of Mahjong Meta and the beginning project of Janshi Club Collections. 1,500 of 0xMahjong shows 144 different traditional Mahjong tiles and 6 sides of dice in modern design, reflects the original spirits and cultural signatures of Mahjong game. Mahjong Meta promises that all issued Pass NFTs are free to mint. There are also various Free to Play modules set up in the game. The project hopes to allow mahjong game lovers to join the Mahjong Meta community without any barriers and enjoy mahjong esports. The economic system of Mahjong Meta revolves around the principle of Proof of Contribution, and an Active Points System is set up in the game to reward players who contribute value to the community at each stage. Brice Vong, the main planner of Mahjong Meta and co-founder of Rolling Dice Labs, has years of investment experience in the entertainment industry and game industry at Tencent Games and other inv...
---
Chatgpt 'Is the New Crypto,' Meta Says Malware Actors Exploit AI Craze


A growing number of malware creators are now taking advantage of the significant interest in Chatgpt to lure victims, Facebook owner Meta has noticed. According to its head of information security, the AI-based chatbot is "the new crypto" for bad actors and the social media giant is preparing for various abuses. Malware Inspired by Chatgpt Is on the Rise, Facebook's Parent Company Says Meta, the corporation behind Facebook, has found that malware purveyors are now exploiting public interest in Chatgpt, Openai's chatbot powered by artificial intelligence (AI), to entice users into downloading malicious apps and browser extensions. The company has identified around 10 malware families and over 1,000 malicious links that have been promoted as tools featuring Chatgpt since March, according to a report quoted by Reuters. On Wednesday, its representatives likened the phenomenon to crypto-themed scams. In some of the cases, the malware delivered working Chatgpt functionality alongside abusive files, Meta noted. At a press conference on the findings in the report, its Chief Information Security Officer Guy Rosen remarked that for the bad actors "Chatgpt is the new crypto." During the briefing on Wednesday, Rosen and other Meta executives also pointed out that Facebook's parent company is preparing its defenses for a variety of potential abuses related to generative AI technologies like Chatgpt. The rising popularity and rapid development of ...
---
Meta Announces 10,000 Layoffs in 'Year of Efficiency' Move; Singles Out ...


Meta, the social media company, will continue to shed part of its workforce, recently announcing 10,000 new layoffs to be executed during 2023 as part of its new efficiency policy. Mark Zuckerberg, CEO of the company, stated that artificial intelligence (AI) was currently the company's most prominent investment, even over the metaverse. Meta Announces 10,000 Layoffs, Striving to Achieve Sustainability Meta, the parent company of platforms like Facebook, Instagram, and Whatsapp, has announced a new set of moves as part of its 'year of efficiency' policy. In a Facebook post, Meta CEO Mark Zuckerberg announced a new round of 10,000 layoffs, which will be executed during the remainder of 2023. Furthermore, he stated that 5,000 open hiring spots will be closed. Zuckerberg explained that these layoffs were the consequence of the new economic configuration that the U.S. and the world are currently facing. In this sense, Zuckerberg declared: Higher interest rates lead to the economy running leaner, more geopolitical instability leads to more volatility, and increased regulation leads to slower growth and increased costs of innovation. Given this outlook, we'll need to operate more efficiently than our previous headcount reduction to ensure success. However, Zuckerberg remarks that the company is working on a plan to keep investing in future developments while maintaining sustainability for the company in the short term. This movement was anticipated in February, with report...
---
Meta Winding Down Support for NFTs on Facebook, Instagram


U.S. tech giant Meta is giving up on operations with non-fungible tokens (NFTs) amid ongoing turbulence in the crypto space. The company allowed creators to share digital collectibles on its leading social media platforms last year. Meta Platforms Cutting Off Support for Non-Fungible Tokens California-based technology conglomerate Meta is winding down support for digital collectibles on its platforms. The company owns social media networks Facebook and Instagram to which it introduced NFTs less than a year ago. Meta provided the option to share non-fungible tokens amid the growing popularity of this type of digital asset, with sales reaching billions of U.S. dollars, Reuters noted in a report. However, crypto markets were hurt by the bankruptcy of major players like the FTX exchange, later in 2022. The move regarding NFTs, part of the tech giant's decision to adjust its priorities and seek efficiency, was announced by Stephane Kasriel, head of Commerce and Financial Technologies at Meta. On Monday, he tweeted: Some product news: across the company, we're looking closely at what we prioritize to increase our focus. We're winding down digital collectibles (NFTs) for now to focus on other ways to support creators, people, and businesses. [1/5] — Stephane Kasriel (@skasriel) March 13, 2023 Kasriel assured that the firm will continue supporting NFT creators using Instagram and Facebook in other areas and emphasized that creating opportunities for them to connect...
---
Meta to Let Go of 10,000 Employees to Boost Efficiency


In the face of economic challenges in the US, Meta, the social media behemoth, has announced job cuts to stay competitive and continue to invest in the metaverse. On March 14th, Meta CEO and founder Mark Zuckerberg revealed that the company will dismiss 10,000 employees to increase efficiency in 2023. Zuckerberg stated that Meta's primary goals are to enhance its technology prowess and improve financial performance amid the harsh economic climate in the country. These actions align with the company's long-term vision. He further explained that the company must bolster productivity and developer tools to attain its goals. It also must eliminate unnecessary processes and non-essential roles by streamlining its operations. 'In the coming months, our organizational leaders will unveil restructuring plans aimed at flattening our organizations, scrapping lower-priority projects, and lowering our recruitment rates. Given this hiring reduction, I have made the tough decision to further cut down the size of our recruiting team.' Massive Layoffs Begin Tomorrow Meta's CEO announced that the most recent of a larger wave of layoffs affecting 10,000 employees will begin tomorrow, with the dismissals spanning three months. The company also revealed that it would shut down 5,000 positions. 'Overall, we anticipate reducing our team size by roughly 10,000 people and closing about 5,000 other unfilled positions.' As a result, a significant portion of the recruitment team may lose their jobs, an...
---
Meta Reportedly Preparing for a New Round of Layoffs


Meta, the company that owns Whatsapp, Instagram, and Facebook, is reportedly preparing to announce a new round of layoffs in the coming days. According to reports, the company is delaying the finalization of the budget for each one of its teams, causing operational delays and affecting the output of employees of the company. Meta to Lay Off More Staff Meta, the social media company, may be looking to trim more of its workforce in the near future. According to reports from Financial Times, the company has not finalized the budgets for its internal teams, meaning that some of them will be affected by a new round of layoffs. This situation has caused managers of each division to be unable to plan ahead for the needed activities, disrupting operational output, and even affecting projects in critical areas such as the metaverse and advertising, which are now taking more time to be solved. The move, which is currently called 'the flattening' internally, is also affecting the morale of the employees, who criticized how the vision for the 'year of efficiency,' a term used by Meta CEO Mark Zuckerberg to describe the goals of the company for 2023, is being executed. One employee stated: Honestly, it's still a mess. The year of efficiency is kicking off with a bunch of people getting paid to do nothing. One of the key employees of the metaverse and virtual reality (VR) division of the company, John Carmack, left Meta in December due to operational inefficiencies despite ...
---
Meta Calls 2023 a 'Year of Efficiency;' Anticipates More Losses in Its M...


Meta, the company that owns Facebook, Instagram, and Whatsapp, has shared its fourth quarter results, reporting better numbers than expected. While the company beat revenue estimates, CEO Mark Zuckerberg declared 2023 a 'Year of Efficiency,' hinting at a further restructuration of the company to focus on its AI (artificial intelligence) and metaverse projects in the longer term Meta Reports Better Than Expected Q4 2022 Results Meta, the social company, reported mild positive results for Q4 2022, beating revenue expectations, and giving a deeper explanation of the direction that the company will take during 2023. The company received revenues of $32.17 billion, higher than the $31.53 billion estimated, giving hope to investors about the recovery of the company in the future. The company, which has been criticized for the pivot of its business model to the metaverse, a digital representation of the real world, is now trying to refocus after the heavy losses that R&D in this tech has brought them. Meta CEO Mark Zuckerberg explained that the management theme of 2023 would be the 'Year of Efficiency.' Zuckerberg stated that as part of this new focus, 'the company will work on flattening our org structure and removing some layers of middle management to make decisions faster as well as deploying AI tools to help our engineers be more productive.' Furthermore, Zuckerberg explained that going forward, Meta will be more aggressive in pulling the plug on underperforming or non-cruc...
---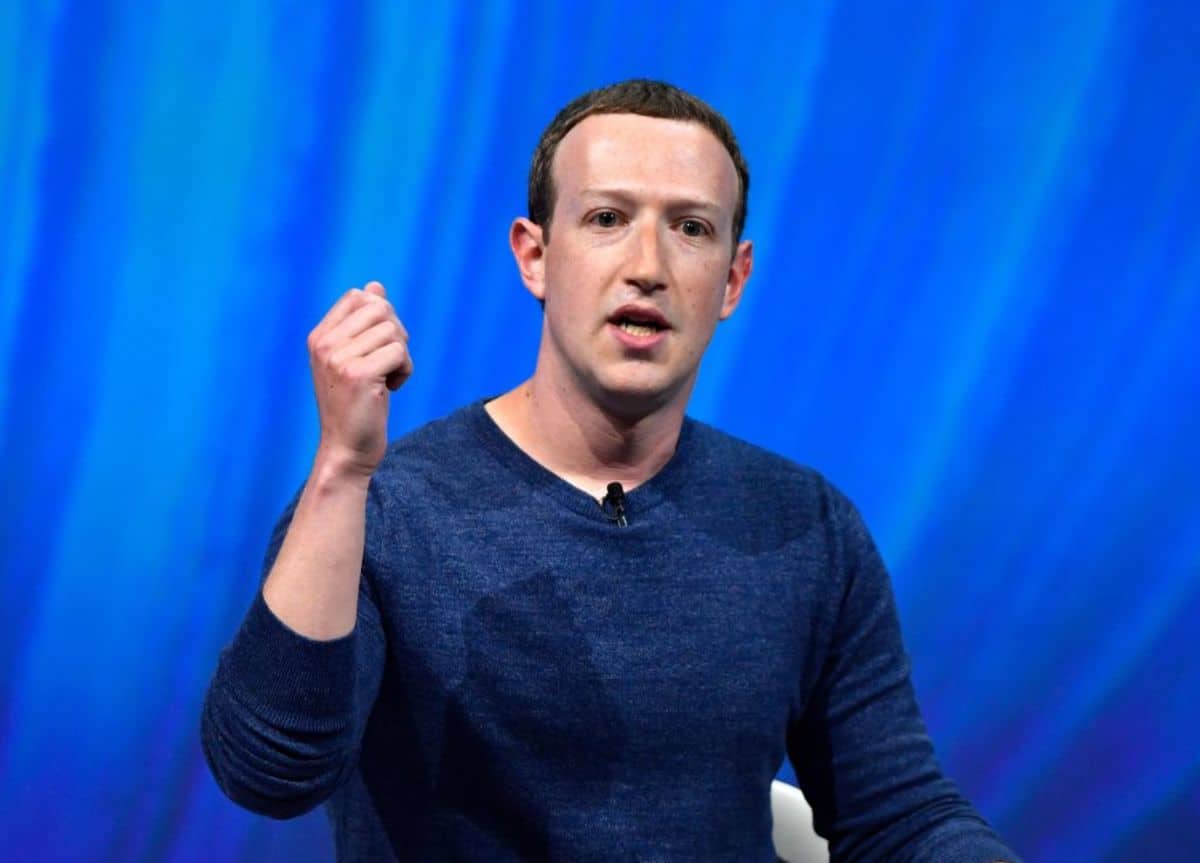 Meta Lost $13.7B on Metaverse Initiative in 2022


Mark Zuckerberg's Metaverse bid proved costly for the company amidst a persistent bear market as Reality Labs lost $13.7 billion in 2022. According to Meta's earnings release, the company's metaverse arm recorded an operating loss of $4.28 billion in the fourth quarter, dragging down its total for the year. Facebook was rebranded as Meta in the fall of 2021 as Zuckerberg doubled down on efforts to create a digital universe where people can work, shop, play, and learn. However, as Metaverse adoption has slowed down in 2022 due to the turbulent market conditions, the company's investors called for a curb in spending in the segment. Burning Billions in Metaverse In the fourth quarter, Reality Labs generated $727 million, while its revenue for the entirety of the year stood at $2.16 billion, a decline from $2.27 billion in 2021. Despite the losses, the CEO has no plans to change its long-term course in the space. He said, 'Our priorities haven't changed since last year. The two major technological waves driving our roadmap are AI today and over the longer term the metaverse.' The company shipped Quest Pro at the end of last year, which is being touted as the first mainstream mixed reality device. Zuckerberg maintained that the focus will be to 'deliver better social experiences than what's possible today on phones.' Next-generation consumer headset is also expected to hit the market later this year called 'Meta Reality,' which the exec believes can potentially 'establish the tech...
---
NBA Extends Partnership With Meta to Bring Basketball Games to the Metav...


The NBA has extended its current partnership with Meta to broadcast its games to the metaverse. The company announced that 52 games of the league will be available to be enjoyed using VR (virtual reality) tech, using Xtadium, a co-viewing platform. Five of these games will be presented in a more immersive way for Horizon Worlds, Meta's flagship metaverse app. NBA to Broadcast 52 Games in the Metaverse The NBA has sealed a deal to bring some of its games freely to the metaverse. On Jan. 23, the company announced an extension of its current partnership with Meta to broadcast its games using VR (virtual reality) technology. The games will be broadcasted using Xtadium, a metaverse app that is used to broadcast immersive sports experiences using Meta's consumer headset, the Meta Quest 2. The league will present 52 games in Horizon Worlds, Meta's flagship metaverse app, for users to enjoy and watch. Five of these games will be presented in a more immersive way, using 180-degree monoscopic tech. This means that the user will be able to experience the game as if they were sitting close to the court, changing the point of view as the match advances. With this move, the league aims for existing fans to have a more interactive experience, and bring new fans that are familiarized with these new technologies to the sport. About this, Meta director of metaverse media content Sarah Malkin stated: VR's superpower is making it possible to immerse yourself in shared experiences wi...
---
Meta Will Continue to Push Metaverse Investments in 2023 According to He...


Meta will continue to invest in VR (virtual reality) tech in 2023, according to statements made by Andrew Bosworth, head of Reality Labs, the metaverse division of the company. While Meta has made some changes and adapted to the current shaky economic atmosphere, Bosworth states that the company is still committed to its metaverse pivot. Meta to Continue Pushing Metaverse and VR in 2023 Meta, the social metaverse company, is planning to continue to develop metaverse and VR-related projects during 2023. In an article written on Dec. 19, Andrew Bosworth, head of the metaverse division called Reality Labs, explains that while the company has suffered major drawbacks due to the economic downturn, it will still be pushing its new vision forward. Bosworth stated: I can say with confidence that after one of the hardest years in the history of the company, Meta remains as committed to our vision for the future as we were on the day we announced it. Facebook's rebranding to Meta was announced on Oct. 28, 2021, changing the scope and focus of the company to making the metaverse a real place in which individuals will be able to socialize, find communities, and grow businesses. Bosworth believes this is the right thing to do to overcome the short-term thinking that he considers disastrous. Investments and Achievements The level of commitment of Meta to the metaverse is being affected by the recent round of layoffs that the company announced on Nov. 9, when 11,000 employees w...
---
Meta VR Consultant John Carmack Leaves Company; Criticizes Inefficiencie...


John Carmack, the founder of renowned company ID Software and executive consultant on VR for Meta, has announced he is leaving Meta. Among the reasons for this departure, Carmack signals that there are inefficiencies and self-sabotage at Meta that have affected the work that the company is doing regarding its VR (virtual reality) and metaverse efforts. John Carmack Abandons Meta Meta (formerly Facebook), the social network and metaverse company, has lost one of its leading VR consultants. John Carmack, a founder of ID Software, creators of the Doom franchise of games, has announced his departure from the Meta. In a Facebook post, Carmack explains that his resignation as a VR consultant for the company marks the end of a VR-dedicated decade, and reveals the company is plagued by inefficiencies regarding the work done towards VR and metaverse development. Carmack explains: We have a ridiculous amount of people and resources, but we constantly self-sabotage and squander effort. There is no way to sugar coat this; I think our organization is operating at half the effectiveness that would make me happy. Carmack was part of Oculus as the CTO of the company when Facebook bought it in 2014, and took a consulting role at Facebook in 2019 to dedicate his work to artificial intelligence projects. Mea Culpa and More However, John Carmack includes himself as part of the problem, acknowledging he might have done more. As part of his tale of what made him take the decision of leaving, Carm...
---
Meta Lordz Invites Players to Its Imminent MMO Metaverse Game


[PR - London, England, 15th December, 2022, Chainwire] Meta Lordz is inviting metaverse adventurers to team up with fellow warriors and fight enemies of the realm. Intrepid explorers have the opportunity to defend Glasmire from intruders, level up and become legendary warriors in the battle arena while having fun and earning. Meta Lordz is a Massively Multiplayer Online (MMO) metaverse game, set in the dark medieval universe of Glasmire. Its development team is focused on delivering fast-paced, action-oriented gameplay and deep character customization. Built by gamers for gamers, Meta Lordz is above all designed to be an enjoyable, social and innovative game, with web3 elements enhancing players' experiences. Meta Lordz aims to attract both web2 and web3 native gamers, hence the gamer-first approach to enhance the player experience. Captivating gameplay and an immersive adventure are the foundations on which Meta Lordz is built as evidenced by the positive feedback received throughout the game's recent playtests. Its blockchain integration comes with a strict emphasis on enhancing the game and overall user experience. Players control a warrior and can choose between five existing classes, with more to come: Barbarians Monks Wizards Archers Rogues Each warrior is fully customizable and will not only face foes in the arena, but also fight alongside allies for ultimate glory. Each piece of equipment that is earned/purchased by the players adds to the power, level a...
---
Decentralized Social Names Former Meta Exec as COO


[PRESS RELEASE - Los Angeles, California, 22nd November 2022] Salil Shah joins DeSo after holding exec roles at Meta and Pinterest, most recently leading global go-to-market for Meta Fintech Key Takeaways Salil Shah, former Meta, and Pinterest executive, has joined DeSo, a blockchain platform that has raised $200 million from Sequoia, Andreessen Horowitz, CAA, and Coinbase. The announcement comes as DeSo has experienced two consecutive months of over 120% Month over Month growth, particularly as consumers seek open, decentralized alternatives with the turmoil at Twitter. Shah's motivation for joining stems from his belief that DeSo has the potential to transform the creator economy. DeSo is the first layer-1 blockchain capable of supporting content-rich social applications, and has raised over $200 million in funding from Sequoia, Andreesen Horowitz, Coinbase, CAA, and others. DeSo is well positioned to power next-generation web3 apps that give more ownership, transparency, and control to both creators and their fans. After years spent building the category-defining technology underlying the platform, DeSo has now hired Salil Shah to scale the business. Shah has deep experience in business development, go-to-market, and partner ecosystems, most recently leading global go-to-market for Meta's Fintech group. With Shah's expertise, DeSo is primed to accelerate its mission to re-imagine the creator economy, and expand the scope of web3 from purely financial applicat...
---
Twitter Not the Only One: Meta (Facebook) Sacks 11,000 Employees


As a 'last resort' option, Meta CEO Mark Zuckerberg has announced that his company will be slashing 11,000 employees from its workforce. That's 13% of the company. In a blog post shared with employees on Wednesday, Zuckerberg said Meta was taking steps to become "leaner" and more efficient, but regrets that he now must lay off employees. Zuckerberg explained that the company had been shifting resources into "high priority growth areas," including the metaverse, while cutting costs in other areas. However, he acknowledged that these measures wouldn't be enough to bring the company's expenses "in line with revenue growth." "I view layoffs as a last resort, so we decided to rein in other sources of cost before letting teammates go," he said. "Overall, this will add up to a meaningful cultural shift in how we operate." The CEO said all employees would receive an email detailing how the mass layoff would impact them, including severance and health insurance information. The Recruiting department will be "disproportionately affected." Meta's stock is down 69% since last year, bleeding alongside other tech companies since the Federal Reserve began tightening monetary policy this year. Crypto companies have been forced to enact proportionally larger layoffs this year, such as Coinbase and OpenSea. Fellow social media giant Twitter is also eliminating a vast ...
---
Meta Announces Layoffs Affecting 13% of Workforce; More Than 11,000 Empl...


Meta, the social network company, has announced that it will cut 11,000 jobs, letting go of 13% of the employees in its workforce amidst a 'cultural shift' in the company. Mark Zuckerberg, CEO of the company, explained this decision was made due to a need to become more 'capital efficient,' and described the next steps the company will take moving forward. Meta Fires 13% of Workforce Mark Zuckerberg, CEO of Meta, the company previously known as Facebook, announced today the company would cut jobs for 13% of its workforce, letting go of more than 11,000 employees in the coming days. The decision comes after a determination to take the company in a 'leaner and more efficient' direction, as the CEO explained in a blog post detailing the measure. Zuckerberg said the company had believed the growth fueled by the coronavirus pandemic would be permanent, and that's why it ramped up its investments. Zuckerberg acknowledged this has been a mistake, and also included the current macroeconomic conditions and increased competition as aggravators of the situation caused by a drop in revenue. Zuckerberg stated: I got this wrong, and I take responsibility for that. 'Cultural Shift' Announced, Metaverse Commitment Reinforced As part of the measures taken to increase the efficiency of the company, Zuckerberg stated that the layoffs are part of a 'cultural shift' that will affect how the company operates. As an example, Meta will be sharing desktops amongst employees that are parti...
---
Former Meta and Pinterest Executive Joins Sequoia-Backed Decentralized S...


[PRESS RELEASE - Los Angeles, United States, 8th November 2022] Seasoned tech exec brings deep expertise in business development, partner ecosystems, and go-to-market to DeSo, the leader in blockchain technology for creator content. Key Takeaways Salil Shah, former Meta, and Pinterest executive, has joined DeSo, a new blockchain platform that has raised $200 million from Sequoia, Andreessen Horowitz, CAA, and Coinbase. The announcement comes in the wake of two consecutive months of over 120% Month over Month growth for the platform. Shah's motivation for joining stems from his belief that DeSo has the potential to transform the creator economy. After years spent developing the category-defining technology powering its infrastructure, Sequoia-backed DeSo is hiring Salil Shah, a seasoned executive with experience at Meta and Pinterest, to scale the business. As the only layer-1 blockchain capable of powering content-rich social applications, and with over $200 million in funding from Sequoia, Andreesen Horowitz, Coinbase, CAA, and others, DeSo was already well-positioned for success. Now, with an experienced senior executive like Shah in place, DeSo can accelerate its mission to re-imagine the creator economy and expand the scope of web3 from solely financial applications to creator-focused social applications and much more. "Empowering and supporting creators is a mission I'm deeply passionate about," Shah says. Shah mentions that DeSo has built the first b...
---
Facebook Parent Meta Gears for Mass Layoffs Amidst Revenue Drop: WSJ


After Twitter's mass layoffs caused a stir in the tech world, Meta appears to be following suit. According to a Wall Street Journal report, the owner of Facebook and Instagram will begin trimming staff in the second week of November. Meta's Mark Zuckerberg earlier stated that the social media giant's staff could be smaller next year. Rationalizing office space was yet another area that the company was focusing on. Meta to Sack Thousands of Employees At the end of September, Meta reported over 87,000 employees, during which the company froze hiring. The company also asked its employees to cancel any non-essential travel starting this week. The upcoming layoff is expected to affect thousands of them, and the official announcement may come as early as Wednesday. The news comes amidst tech giants struggling to adjust to turbulent times over slowing growth. Meta's share price, for one, was down by over 70%. Its revenue plummeted 4% in the third quarter, but costs and expenses shot up 19% year over year to over $22 billion. Additionally, operating income fell 46% from the previous year to $5.66 billion. Meta's operating margin also declined to 20% from 36% a year earlier, and the overall net income was down 52% to $4.4 billion in the third quarter. As a result, the company was reportedly sharpening its control over costs and monitoring head count. On its third-quarter earnings last month, Zuckerberg said, 'So that means some teams will grow meaningfully, but most other teams will s...
---
MATIC On The Move After Polygon Tapped By META | MATICUSD November 3, 20...


In this episode of NewsBTC's daily technical analysis videos we are looking at MATIC following a more than 10% intraday move on the back of the announcement that META would use Polygon for Instagram NFTs. Take a look at the video below: VIDEO: Polygon Price Analysis (MATICUSD): November 3, 2022 The continued strength from MATIC has the altcoin's momentum turning up yet again on the daily, strengthening on weekly timeframes, and only three days away from the 2-week timeframe crossing bullish. MATIC Gives Golden Cross Signal On Daily Technical indicators on the daily chart exhibit strength relative to the rest of the crypto market. For example, price is above the mid-Bollinger Band and tagging the upper band; it is well above the Ichimoku cloud, the tenkan-sen and kijun-sen; it has struck the Parabolic SAR; and pushed above the 50, 100, and 200-day moving averages. Most importantly, there is a golden cross on the daily. Click here to access the free educational program. Follow @TonySpilotroBTC on Twitter or join the TonyTradesBTC Telegram for exclusive daily market insights and technical analysis education.
---
Mad Money's Jim Cramer Apologizes for Being Wrong About Facebook Parent ...


The host of Mad Money, Jim Cramer, has apologized to investors for being wrong about Facebook parent Meta Platforms after its stock plunged to a record low. 'I made a mistake here. I was wrong,' he said emotionally after stating previously that Meta was a good investment. 'I failed to help people. And I own that.'Jim Cramer's Apology About Meta: 'I Was Wrong' The host of CNBC's Mad Money show, Jim Cramer, apologized to investors Thursday for recommending Facebook parent Meta Platforms Inc. (Nasdaq: META) after the stock kept tanking following the company's Q3 earnings release. Cramer is a former hedge fund manager who co-founded Thestreet.com, a financial news and literacy website. Appearing emotional on CNBC Market Alert, Cramer admitted that he made a wrong call about the Meta stock, telling investors previously that the social media company was a good investment. He said: I made a mistake here. I was wrong. I trusted this management team. That was ill-advised. The hubris here is extraordinary, and I apologize. When asked what he got wrong about his previous advice, Cramer replied: 'I believed that there was a recognition that there is an amount that you can't spend … I trusted them, not myself. For that I regret. I've been in this business for 40 years and I did a bad job. I'm not proud.' He added: 'I did believe that there would be some discipline … I expected discipline.' The Mad Money host reiterated that his goal is to 'try to help people every day,' noti...
---
Meta Stocks Plummet 20% as Reality Labs Cost Billions for the Third Quar...


It's been exactly a year since Facebook rebranded itself as Meta following the announcement of its new flagship product, Horizon Worlds, which it plans to expand massively. For now, the platform is still trying to grow its audience without much success, with the Wall Street Journal reporting that the total user base of Horizon Worlds hovers around 200,000, most of whom jump ship after their first month on the platform. This is in stark contrast with the planned 500,000 users milestone originally set for the end of 2022, which has now been dropped to 280,000. Adoption of the platform is also hindered by the hefty price tag of a VR headset necessary to access it, which puts it in direct competition with free alternatives with a steady user base, such as VRChat. Q3 Results Are in, and They Don't Look Good Meta's quarterly earnings report has just been published, and the data doesn't reflect well at all on the company's VR-bespectacled world. According to the report, Reality Labs – the business division of Meta in charge of developing Horizon Worlds – has had its worst quarter yet. Although the VR side of Meta's business brought in about $285 million in Q3, Reality Labs has also left its parent company in the hole for a reported $3.67 billion. When combined with the performance of Reality Labs over the entire 2022, we see that it has cost Meta nearly $9.44 billion this year alone. However, there are still two months left – and...
---
Aptos (APT), a Famous Public Chain with Meta Background, Now Listed on M...


[PRESS RELEASE - Please Read Disclaimer] October 19, 2022 - The latest news from Aptos indicates that it will launch the mainnet in the near future. At the same time, its mainnet token APT was announced by major mainstream exchanges before it was in circulation. The cryptocurrency trading platform MEXC listed the Aptos mainnet token APT at 00:45 on October 19 (UTC). It is the world's first trading platform for Aptos. The Aptos team will build its new Layer 1 blockchain based on the original Libra whitepaper. However, unlike Libra, the project will focus not on cross-border payments but on smart contracts. Different from the current public chain such as Ethereum, Aptos inherits the underlying technical specifications of the Diem project, uses Move programming language and BFT consensus protocol, aiming to build a more scalable blockchain to meet the needs of billions of users and large enterprise customers, so as to carry out the storage and transaction of crypto assets in a convenient way. Aptos's development builds partly on technology that has been publicly developed at Diem over the past three years. The Move language is a brand-new development language focusing on the blockchain's security, scalability, and upgradeability. Earlier, Aptos stated in its medium that the original Diem team would try to restart the project in the form of Aptos, after Meta confirmed the sale of Diem-related assets. Currently, representatives of new public chains using the Move language include...
---
Meta Still Struggling for Its Metaverse to Find Its Legs


Meta, the company formerly known as Facebook, is still struggling for its metaverse app Horizon Worlds to find its intended audience. The company, that presented a video of full new avatars, including feet this week, was criticized due to the prepared nature of the presentation. In the same way, the company lowered the goal of monthly active users from 500K to 280K by the end of this year.No Real Feet Show, Meta States Meta, the social media behemoth, is battling problems left and right when it comes to its metaverse app Horizon Worlds. As part of its Connect keynote offered last week, the company presented a demo that supposedly showed an early look at the new graphical presentation of avatars that the platform will feature next year. One of the big improvements in this regard was the presence of legs that connected these to the floor making the metaverse more immersive. After the presentation, which left some confused, the company clarified this animation segment was created with auxiliary tech, including motion capture, to show what is coming to the app in the future. This statement enraged some of the fans that criticized the bulk of the money the company is spending on this without solving the leg problem. User Enticement and Retention Legs are not the biggest problem that Meta is facing with Horizon worlds. According to a recent article from The Verge, the platform is also struggling to acquire new users and has lowered its goal of reaching a number of 500K monthly act...
---
The International Metaverse NFT Event Seoul Meta Week 2022 to Be Held on...


[PRESS RELEASE - Seoul, Korea, 29th September 2022] - Seoul Meta Week 2022 is a week-long event that will feature two main conferences: Blockchain Open Forum and Metacon X NFT Seoul 2022. - Its extensive program will cover a wide range of emerging trends and future strategies related to Blockchain technology, Metaverse, NFTs, and Web3. - With the participation of many leading international companies and speakers involved in the above industries such as NVIDIA, Nokia, The Sandbox, and IBM. Seoul Meta Week 2022 will be held at The Shilla Hotel Seoul between October 04 - 06, 2022. This international event provides a top platform to create a blockchain-based ecosystem with collective values. Leading experts, NFT artists/collectors, and key industry players will gather from across the globe to share their knowledge on the latest trends in Metaverse, NFTs, Web3, and Blockchain Technology. Seoul Meta Week 2022 will connect main players and pioneers in the industry to share ideas and information on technology trends related to the Metaverse, NFTs (non-fungible tokens), Web3, Defi (decentralized finance), and Blockchain Technology. It will feature the highly anticipated main conferences, Blockchain Open Forum (October 4th), Metacon X NFT Seoul 2022 (October 5th to 6th), and various side events. The Blockchain Open Forum program will give participants the opportunity to have insight on hot topics related to Digital assets, Cryptocurrency, Web3, and Blockchain Technology. Participants ...
---
US Senators Press Meta CEO Mark Zuckerberg on Crypto Scam Policies for F...


Six U.S. senators have demanded answers from Meta CEO Mark Zuckerberg about how his company is handling cryptocurrency scams on its social media platforms, including Facebook, Instagram, and Whatsapp. 'We are concerned that Meta provides a breeding ground for cryptocurrency fraud that causes significant harm to consumers,' the lawmakers wrote.Senators Want Answers From Mark Zuckerberg and Meta Platforms U.S. Senators Robert Menendez, Sherrod Brown, Elizabeth Warren, Dianne Feinstein, Bernard Sanders, and Cory A. Booker jointly sent a letter on Thursday to Mark Zuckerberg, chairman and CEO of Meta, about his company's 'efforts to combat cryptocurrency scams on its social media platforms, including Facebook, Instagram, and Whatsapp.' Citing 'recent reports of scams on other social media platforms and apps,' including data from the Federal Trade Commission (FTC), the senators wrote: We are concerned that Meta provides a breeding ground for cryptocurrency fraud that causes significant harm to consumers. 'While crypto scams are prevalent across social media, several of Meta's sites are particularly popular hunting grounds for scammers,' the letter describes. 'Among consumers who reported being scammed out of cryptocurrency on a social media website, 32% identified the scam as having originated on Instagram, 26% on Facebook, and 9% on Whatsapp.' The lawmakers asked Zuckerberg seven questions concerning Meta's current policies pertaining to cryptocurrency scams. They request that t...
---
Meta & Qualcomm to Develop Metaverse Geared Silicon to Be Used in Next G...


Meta recently announced a partnership with mobile chip company Qualcomm to produce chips geared for the metaverse market. The agreement will allow Meta to use Qualcomm's XR technology, designed for extended and virtual reality tasks, to design and manufacture silicon to be put in the next line of Meta's VR application, including future headsets for its Meta Quest line of products. Qualcomm and Meta to Bring the Metaverse to Chips While the metaverse company has focused more on the software part of the computing equation thus far, Meta is making moves to bring more efficient and powerful chips to its products. The company has now inked a partnership with Qualcomm, one of the biggest fabless mobile chip companies in the world, to help it produce silicon specially designed to fulfill metaverse tasks. The custom chips will use Qualcomm's XR technology, which includes virtual reality and extended reality functions. About the importance of this partnership, Cristiano Amon, CEO of Qualcomm, stated: Building off our joint leadership in XR, this agreement will allow our companies to deliver best-in-class devices and experiences to transform how we work, play, learn, create and connect in a fully realized metaverse. The multi-year agreement was disclosed without numbers, with a press release stating the engineering teams of each company will deepen the collaboration to achieve joint VR objectives. Custom Silicon to Continue Advancing ...
---
More Meta (

#MTA

) News