| | | |
| --- | --- | --- |
| | AntiMatter | #MATTER |
---
| | | | | |
| --- | --- | --- | --- | --- |
| MATTER Price: | $0.07 | | Volume: | $864.2 K |
| All Time High: | $6.04 | | Market Cap: | $3.8 M |
---
---
| | | | | |
| --- | --- | --- | --- | --- |
| Circulating Supply: | 56,771,793 | | Exchanges: | 5 |
| Total Supply: | 100,000,000 | | Markets: | 6 |
| Max Supply: | — | | Pairs: | 10 |
---
---
---
The price of #MATTER today is $0.07 USD.

The lowest MATTER price for this period was $0, the highest was $0.067, and the exact current price of one MATTER crypto coin is $0.06654.

The all-time high MATTER coin price was $6.04.

Use our custom price calculator to see the hypothetical price of MATTER with market cap of BTC or other crypto coins.
---
---
The code for AntiMatter crypto currency is #MATTER.

AntiMatter is 2.8 years old.
---
---
The current market capitalization for AntiMatter is $3,777,402.

AntiMatter is ranked #710 out of all coins, by market cap (and other factors).
---
---
The trading volume is medium during the past 24 hours for #MATTER.

Today's 24-hour trading volume across all exchanges for AntiMatter is $864,249.
---
---
The circulating supply of MATTER is 56,771,793 coins, which is 57% of the total coin supply.
---
---
---
---
---
---
---
---

B2 Random — Get Lucky!


B2 Random — Get Lucky! - On the path to Mainnet we have one last DApp to release beforehand. Antimatter Random is the next DApp live on the B2 Testnet. The platform allows you to create your own prize pools, in a permissionless way. 🔗random-test.antimatter.finance Every prize pool has a fixed ticket price, total number of participants, and a set time frame. When there are enough participants, one lucky winner will be drawn. The prize is all of the $MATTER available in the pool. Below is a guide on how to participate in a prize pool or even create your own one👇 — How to participate in Antimatter Random. — Connect your wallet, 2. The landing page displays all available pools and their status. 3. Select a pool that is active 4. Click 'Participate' to participate in the pool 5. The prize pool will be automatically opened when the number of participants reaches the required number. — How to create a pool. — Click 'Create', 2. Fill in the pool information, including the number of participants required and the price of each ticket, and set the end time. 3. Click on 'Create Random' to complete the creation. Finally, you can see all the pools you have entered in 'My Participation' — About Antimatter - Antimatter is a hub for decentralized on-chain financial products, such as DeFi derivatives and financial NFTs. Antimatter B2 is a low-gas BNB sidechain that facilita...
---

Antimatter Structured on Kava Network


We are excited to announce that Antimatter Finance has recently joined the KAVA ecosystem as a new DeFi player, providing structured products that investors can purchase with both Bitcoin (BTC) and Tether USD (USDT). This new development brings a unique and exciting opportunity for investors who want to expand their investment portfolio and take advantage of the high-yield opportunities. Today the Antimatter Structured contract is live on Kava Mainnet. It is reachable through invest.antimatter.finance. To access Kava products, you need to change the network in the top right corner. KAVA is a leading cross-chain DeFi platform that provides a wide range of financial products and services to its users. The platform offers decentralized lending, borrowing, and stablecoin services, making it an attractive destination for DeFi investors. Antimatter Finance's entry into the KAVA ecosystem expands the platform's offerings and provides users with a new investment opportunity. — What products are available? - To start off, Dual Investment is enabled for the KAVA version of $BTC and $USDT. Dual Investment is an advanced options derivative based on a decentralized protocol. The product has a "market-neutral, returns guaranteed" feature, where the yield is clear and fixed at the time of purchase, while the settlement currency is uncertain. At maturity, the settlement currency depends on the outcome of the settlement price a...
---

Antimatter on Arbitrum


Antimatter BULL&BEAR tokens are available on Arbitrum, the trendiest Ethereum Layer 2 network that has seen explosive growth in the last few months. BULL&BEAR on Arbitrum enables users to trade on-chain perpetual options for profit and hedges with low transaction fees. If you're unsure about the BULL&BEAR concept check out the documentation: Introduction This article is a step-by-step guide on how you can create & trade your own BULL&BEAR tokens on 🔗app.antimatter.finance! — Trade - Visit app.antimatter.finance/#/option_trading and select Arbitrum in the upper-right corner. If you haven't added Arbitrum to your wallet yet, it will request you to add the network., 2. Select the BULL&BEAR token you want to trade on the Arbitrum tab and click "Trade". 3. Decide if you want to buy the CALL or PUT token. Input the amount you want to buy/sell and confirm the transaction. — Create - BULL&BEAR allows for the permission-less creation of any option on Arbitrum. This also means you can create options for your favorite Arbitrum tokens like $GMX, $SUSHI, or $DPX! Check out our Option Calculator app.antimatter.finance/#/calculator. The calculator is configured with Antimatter's option equation and allows you to estimate BULL&BEAR token prices in various options. You can use it as a reference for the potential arbitrage opportunity., 3. Navigate to app.antimatter.finance/#/optio...
---

B2 — Deflationary Economy with Token Burn


B2 — Deflationary Economy with Token Burn - In case you missed it, the mainnet launch is projected to take place in April this year. This means there is still time for tweaking and experimenting on B2 Testnet. — $MATTER Burn🔥. — As many of you might've already noticed, the gas fees on B2 are being consistently burned, a similar mechanism to what we see on the Ethereum mainnet with the addition of EIP-1559 to the protocol. The burning of $MATTER leads to a reduction of the supply, thus increasing the scarcity and value of the remaining tokens. Over the next few months, until the mainnet launch in April, the focus will be on further refining and testing this contraction economy experiment. We are looking to build applications that encourage $MATTER burn and modify existing applications to do the same. The goal is to ensure that the network is ready for launch and that users can start taking advantage of the benefits of $MATTER burn. Finally, by encouraging the creation of new and innovative applications that are related to burning $MATTER, the network will become more dynamic and versatile, leading to greater adoption and usage. This, in turn, will help to increase efficiency and reduce congestion as the network continues to grow and evolve. — Get Involved. — If you believe that you have an idea that fits the above criteria, please let us know in our forum 🔗forum.antimatter.finance. We a...
---

Antimatter B2 — Vision & Roadmap 2023


Antimatter B2 — Vision & Roadmap 2023 - — Recap of 2022 - In 2022, our focus for the first half of the year was to explore structured products such as Dual Investment and Sharkfin on BNBChain. Subsequently, we launched our structured product hub and released various line-ups of financial derivatives. We gradually added more features to those products, e.g. more available underlying assets and availability on different chains. 🔗invest.antimatter.finance In the third quarter of 2022, we started to design and develop our BNBChain sidechain called B2. We successfully started our official testing phase and gathered a huge amount of feedback, for all three of our testing DApps. — B2 in 2023 - This year, our primary objective is to bring B2 to mainnet and establish a robust ecosystem around it. The launch date for the B2 mainnet is scheduled for April 2023. The B2 testnet has been operational for the past two months without any downtime. During the testing phase, we received valuable feedback and bug reports from our community. We are using this feedback to improve B2, the ecosystem, and its DApps. Please keep in mind that we are really paying attention to the details because we really want to deliver a good product without compromises in the end. We are dedicating significant resources to improve our technical stack to ensure a seamless and successful mainnet launch in April. The $MATTER token will serv...
---

Antimatter X Neblio | Strategic Partnership


Today we are excited to announce a partnership between Antimatter and Neblio. Neblio is a distributed, high performance blockchain platform built for Enterprise & Industry 4.0 applications and services. Neblio ($NEBL) has its own blockchain and it is Proof-of-Stake: holders can stake to hold governance rights and thus participate in the voting of new initiatives via NIPs. Some of the use cases of Neblio are Records Management, Supply chain, identity management and many more. Through API SDKs in different programming languages, Neblio offers easy integration for blockchain technology. Neblio made a strategic investment in Antimatter and will support Antimatter with its services. The collaboration will help Neblio build DeFi ecosystems. Antimatter Labs has experience in creating products like DEX and on-chain structured products and derivatives. For example BULL&BEAR, a permissionless protocol to tokenize Perpetual Options or Antimatter Invest, a DApp built to offer its users various compact, easy-to-use and simple Structured Products in DeFi. With this partnership, Neblio and Antimatter Finance are combining forces to create the most innovative and secure blockchain solutions available. By leveraging the cutting-edge technology and expertise of both companies, the solutions they create will revolutionize the way businesses use blockchain technology. We believe that exchanging valuable knowledge about blockchain platfor...
---

B2 NFT — Bid, Buy, Create, Sell


B2 NFT — Bid, Buy, Create, Sell - Most of you have guessed it by now, now it's official! The second test DApp of our public testing phase will be an NFT Marketplace. Let us introduce you to B2 NFT! — Prerequisites - To take part in this phase you need to make sure you meet the following conditions: Make sure to claim testnet $MATTER at 🔗bastest-faucet.antimatter.finance, Have your wallet connected to B2. This is possible with any EVM-compatible wallet, such as Metamask. Follow the instructions in the thread below., — AntiMatter on Twitter: "You collected your testnet tokens and now want to see them in your wallet?Here's a guide on how to connect to B2🧑‍🏫⏬⏬⏬ / Twitter" - You collected your testnet tokens and now want to see them in your wallet?Here's a guide on how to connect to B2🧑‍🏫⏬⏬⏬ — B2 NFT - B2 NFT is a simple NFT Marketplace. You can bid on already existing test NFTs provided by us, or create and sell your unique pieces. It's a testnet, you are free to do whatever is possible. Access it at 🔗b2nft.xyz The purpose of this DApp is to test the resilience of B2 in high-traffic situations. It is vital that B2 withstands high amounts of transfers, swaps, and contract calls. Furthermore, we want to show the potential of sidechains, even for NFTs. Please keep in mind that this DApp is purposely kept simple, to be ideally suited for testing of B...
---

Antimatter X Celer Network | Bridging the Gap


We are very excited to announce our partnership with Celer Network, a blockchain interoperability protocol enabling a one-click user experience accessing tokens, DeFi, GameFi, NFTs, governance, and more across multiple chains. Celer will support B2's interoperability efforts, starting with providing cross-chain bridging for B2. They will integrate with our sidechain and then add token support, enabling a smooth cross-chain experience. You will be able to bridge $MATTER from and to B2 with a mint & burn mechanism. Meanwhile, Antimatter and Celer will work together to explore the new era of BNB sidechains and support each other in economic/mathematical module design, bridging solutions, and marketing. It has been a while since forming a partnership with another project, all the more we are committed to making the best of this collaboration. Accompany us on our journey, we keep building! — About Celer Network - Celer is a blockchain interoperability protocol enabling a one-click user experience accessing tokens, DeFi, GameFi, NFTs, governance, and more across multiple chains. Developers can build inter-chain-native dApps using the Celer Inter-chain Message SDK to gain access to efficient liquidity utilization, coherent application logic, and shared states. [Twitter] [Telegram] [Website] [Discord] — About Antimatter - Antimatter is a hub for decentralized on-chain financial products, such as DeFi derivatives a...
---

B2 Swap — Second Phase of Testing


B2 Swap — Second Phase of Testing - Today we officially start the second phase of our public testing program, by releasing our first Test DApp B2 AMM. — Prerequisites - To take part in this phase you need to make sure you meet the following conditions: Make sure to claim testnet $MATTER at 🔗bastest-faucet.antimatter.finance, Have your wallet connected to B2. This is possible with any EVM-compatible wallet, such as Metamask. Follow the instructions in the thread below., — AntiMatter on Twitter: "You collected your testnet tokens and now want to see them in your wallet?Here's a guide on how to connect to B2🧑‍🏫⏬⏬⏬ / Twitter" - You collected your testnet tokens and now want to see them in your wallet?Here's a guide on how to connect to B2🧑‍🏫⏬⏬⏬ — B2 Swap - B2 Swap is a simple AMM DEX. You can swap a set of test tokens, add or remove liquidity and even create your own pools. Access it at 🔗swap.antimatter.finance The purpose of this DApp is to test the resilience of B2 in high-traffic situations. It is very important to us that B2 withstands high amounts of transfers, swaps, and contract calls. Please keep in mind that this DApp is purposely kept simple, to be perfectly suited for testing of B2! With that said, we appreciate any feedback, suggestions, or even observations you gathered during your testing efforts. Please fill out the forms below in case...
---

Antimatter B2 — Official Public Testing Phase


Antimatter B2 — Official Public Testing Phase - Today we deploy our last official testnet version before mainnet. To avoid bugs and optimize user experience we are rolling out a public testing program, starting today. The testing phase is divided into 3 parts, described below. — Phase 1 - This iteration of B2 again comes with a new set of URL you need to know RPC Url: bastest-rpc.antimatter.finance, Chain ID: 20221, Explorer: bastest-explorer.antimatter.finance, — How to connect. — Find the 'Add Network' button in your wallet, Fill the information as below, MetaMask example 3. Click 'Save' and switch to 'Antimatter B2 Testnet' You are now connected to the B2 Testnet and can interact with it. In later stages you will be able to get $MATTER Testnet Tokens from a faucet. — Phase 2 - In the second phase we will provide simple smart contract applications with a simple frontend. For example we will provide an AMM to test the performance of B2. We will also include a simple NFT marketplace. Additionally we will give you a sneak peek on Quanto. Selected community members that have applied for the smart contract deployment whitelist can deploy their own smart contracts in this phase. By opening this phase to the public we hope for a good stress and security test. You can expect these DApps to go live one by one in near time, please follow our Twitter to not miss it! — Phase 3...
---
---
---
Why Inflation Could Matter More than the SEC or the Halving to Bitcoin's...


Inflation slowed in October but still came in hot at 3.2%. At the November FOMC meeting, Fed Chair Jerome Powell said the central bank's fight against inflation is far from over. Meanwhile, the U.S. Department of Labor's Consumer Price Index print for November rose 3.2% for the trailing 12-month period when seasonally adjusted. Not seasonally adjusted, the CPI carried over from October unchanged. Sticky Inflation: A Bitcoin Price Tailwind The slight cooldown in consumer prices could give Bitcoin a lift after a week that's seeing a slowdown in corporate and large investor demand. Cooling inflation could bolster Bitcoin in the short term because some market participants may be willing to go more risk-on. But in the long run, the faster the U.S. dollar supply grows, the more dollars Bitcoin's limited supply can command at an exchange. That's one of the features built into the deflationary blockchain currency by design. Since its inception, Bitcoin has been a strong hedge for central bank currency inflation. A Jefferies analyst recently noted that Bitcoin is a 'critical hedge' against currency debasement. So, for close watchers of Bitcoin's price on crypto exchange markets, the rate of U.S. dollar inflation is critical to keep in view. Fed Fixing to Cut Rates, Boost Inflation Fed watchers are expecting the central bank to pivot hard next year from the current hawkish interest rate regime. Lower interest rates would help soften the landing for GDP, which appears headed for a reces...
---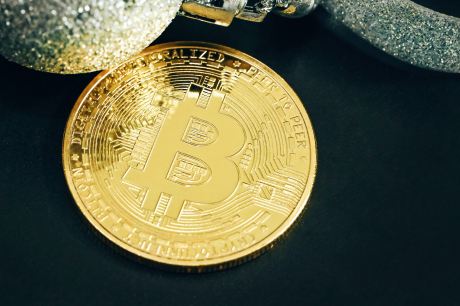 Expert Market Analysts Agree A Spot Bitcoin ETF Is A Matter Of When, Not...


The crypto community has been kept at the edge of its seat as the SEC decided to postpone a decision on the 7 Spot Bitcoin ETFs filed over the last few months. During such a pensive time, market analysts have predicted the SEC authorizing a Spot Bitcoin ETF while the former SEC Chairman foresees a losing battle for the regulator. JP Morgan Analysts Foresee ETFs Approval The United States Securities and Exchange Commission (SEC) and Grayscale, an American digital currency investing and crypto asset management company have been embroiled in a legal battle since June 2022. The SEC had previously rejected Grayscale's request to convert its GBTC vehicle to an ETF. The digital currency investment company had responded to the rejection with a lawsuit, suing the SEC and filing a petition for a review by the United States Court of Appeal for the District of Columbia Circuit. The legal proceedings have not been favorable with the SEC, and analysts led by Nikolaos Panigirtzoglou from JP Morgan, a New York-based universal bank have predicted the eventual acceptance of Bitcoin ETF applications by the SEC. The prediction is also largely supported by Grayscale's victory against the SEC in a recent court ruling that classified the SEC's denial of Bitcoin ETF applications as unreasonable and without substance, mandating the SEC to reevaluate its decision to deny Grayscale's Bitcoin ETF application. While the SEC deliberates on its next move, th...
---
Matter Labs Refutes Plagiarizing Code Amidst Ongoing Spat With Polygon


zkSync creator and Matter Labs CEO Alex Gluchowski refuted allegations of plagiarizing code without appropriately crediting zero-knowledge scaling firm Polygon Zero. Gluchowski called the accusations 'unfounded, misleading, and extremely disappointing' from a team the exec 'highly respects.' The comments are in response to Polygon Zero's lengthy blog post accusing the developers of Matter Labs of copy-pasting 'a substantial amount of source code' from performance-critical components of the Plonky2 library. Matter Labs' Feud With Polygon Zero Polygon claimed that Matter Labs' recent release, Boojum, integrated certain code from Plonky2, a zero-knowledge technology created by Polygon. While the Plonky2 platform is open-source, Polygon raised concerns about Matter Labs' failure to include the code in Boojum without original copyrights or clear attribution to the original authors. In addition to the 'directly copied code,' Polygon claimed that Boojum is extremely similar to Plonky2, highlighting the use of the same strategy of parallel repetition to foster soundness in a small field, similar custom gates to efficiently arithmetic recursive verification, as well as the same lookup argument developed by the scaling firm's teammate Ulrich Haböck. 'To add insult to injury, the founder of Matter Labs claimed that Boojum is more than 10x faster than Plonky2. Wondering how this is possible, given that the performance-critical field arithmetic code is directly copied from Plonky2? Y...
---
Ankr Taps Matter Labs to Launch zkSync Era Nodes, Hyperchains on Microso...


The decentralized blockchain infrastructure provider, Ankr, has teamed up with Matter Labs to launch dedicated zkSync Era Nodes and Hyperchain blockchain solutions on the Microsoft Azure Marketplace. The main objective is to promote Web3 development growth and enterprise adoption by providing a gateway that is readily accessible to blockchain infrastructure available to Azure's customers. Ankr's specialized solutions, coupled with zkSync Era's scalable blockchain network, as well as Microsoft's cloud infrastructure, are expected to lower the barrier to entry and ignite enterprise adoption of blockchains. Infrastructure Trifecta Promoting Web3 Growth According to the official press release shared with CryptoPotato, the new solutions for the zkSync Era network will be available on the recently launched Ankr's Microsoft Azure Marketplace listings. The zkSync Era node deployment service will provide worldwide blockchain connectivity, enabling any enterprise or web3 project to establish connections or develop web3 applications on zkSync Era, which happens to be a zkEVM Ethereum Layer-2 scaling protocol. The future zkSync Era Hyperchains solution, on the other hand, is designed to allow enterprises to seamlessly build and launch their own dedicated Hyperchain blockchain. These Hyperchains will offer complete customization options to meet their specific requirements for privacy, performance, and security. Additionally, Ankr's team will provide comprehensive e...
---
Ripple's Chief Legal Officer Breaks Down Ruling in SEC Lawsuit — S...


Ripple Labs' chief legal officer has broken down Thursday's ruling on the U.S. Securities and Exchange Commission (SEC) v. Ripple case. Emphasizing that the landmark ruling is 'a huge win' for the crypto firm, he stressed that 'as a matter of law – XRP is not a security.' In addition, he noted that crypto sales on exchanges are also not securities.Ripple Lawyer on SEC v Ripple Case Ruling Ripple Labs' chief legal officer, Stuart Alderoty, explained the ruling in the U.S. Securities and Exchange Commission (SEC) v. Ripple case in a series of tweets on Thursday. The lawyer wrote: A huge win today - as a matter of law - XRP is not a security. Also a matter of law - sales on exchanges are not securities. Sales by executives are not securities. Other XRP distributions - to developers, to charities, to employees are not securities. 'The only thing the court found constitutes an investment contract is past direct XRP sales to institutional clients. There will be further court proceedings only on these institutional sales per the court's order,' Alderoty added. The Ripple chief legal officer stressed: The judge's decision affirms so much of what this industry is fighting for, and shows that the SEC does not have unbounded jurisdiction over crypto … Maybe we can now start a rational conversation about crypto regulation in this country. In a statement to Fox Business regarding the ruling, the SEC wrote: 'We are pleased that the court found that XRP tokens were offered and...
---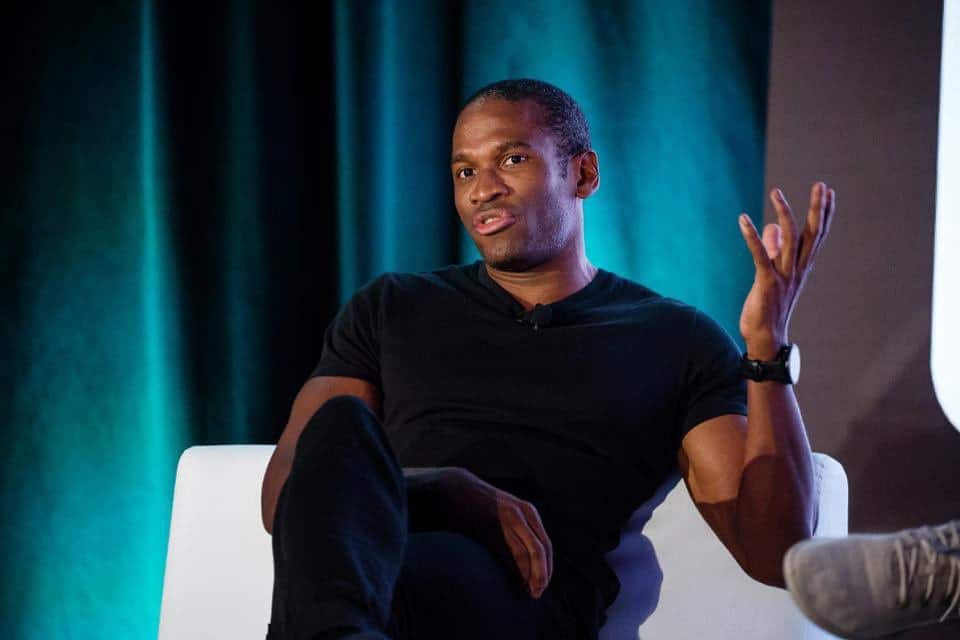 Bitcoin Wins No Matter What the Fed Does: Arthur Hayes


Will the Federal Reserve stop raising interest rates next month? For Bitcoin investors, the answer may not actually matter. According to BitMEX co-founder Arthur Hayes, Bitcoin's price and inflation will rise in tandem precisely because of hawkish central bank policy – contrary to what modern monetary theory would suggest. How Rising Rates Will Increase Inflation In a Thursday blog post titled "Patience is Beautiful," Hayes outlined why the economy's ever-expanding debt-to-GDP ratio will cause traditional economic "laws" to "break down." This includes the idea that rising interest rates cause the money supply and inflation to fall. He writes: "Regardless of which path the Fed chooses, be it to hike or cut rates, they will accelerate inflation and catalyze a general rush for the exits from the parasitic fiat monetary financial system." Data from US Debt Clock shows that the United States government is currently $31.8 trillion in debt. That's a far cry from the nation's $26.4 trillion GDP and its relatively meager $4.6 trillion yearly tax revenue. President Joe Biden and House Speaker Kevin McCarthy recently unveiled a draft bill to avert an incoming debt crisis after the nation reached its $31.4 trillion debt limit in January. The deal would suspend the debt ceiling entirely until 2025, but require a number of cost-cutting measures to ensure it doesn't spiral out of hand until...
---
NFT Marketplace Blur Launches Native Token, BLUR Price Drops 85% in a Ma...


The Blur non-fungible token (NFT) marketplace launched its native token this week, and users who were awarded token allotments received 'care packages.' Blur tokens began trading at noon on Feb. 14, reaching a high of $5.02 per token. However, the coin has since dropped more than 85% against the U.S. dollar.BLUR Token Launch Records an 85% Drop on Its First Day of Trading On Tuesday, Feb. 14, 2023, which is Valentine's Day, the NFT marketplace Blur announced the launch of its token and airdrop. Blur gave away 'care packages' to users who conducted trades on a competing NFT market, listed NFTs on the Blur marketplace, and those who participated in Blur market bidding, according to the allotment cycles. 'It's time for BLUR,' the market tweeted the day prior. 'Care Packages can be opened on Feb 14 at 12PM EST, 1AM HKG, 6PM CET. Make sure the launch announcement comes from our official Blur.io account tomorrow and double check all URLs before claiming.' BLUR has started trading, with Kucoin being the most active exchange on Tuesday, and the most active trading pair being BLUR/USDT. As of 2:05 p.m. (ET), BLUR had a market capitalization of approximately $176 million, with a global trade volume of about $12 million. At 2:10 p.m., BLUR dropped to $0.458 per coin, and statistics indicate that there are 360,000,000 BLUR tokens in circulation. As of 2:10 p.m. (ET) on Tuesday, there were 8,798 unique addresses holding BLUR tokens, with approximately 18,900 transfers having taken place...
---
The Race for Bitcoin Is A Matter of National Security (Opinion)


Financial markets for everything, including crypto, remain on pause as we mark off the first week of 2023. At this time of global economic uncertainty, people are holding their cash close. Here's why it'll be increasingly important for governments to hold their Bitcoin close. Bitcoin's price barely budged after the release of the latest jobs report. It moved less than a percent, holding above $16,900 as the job data suggested more rate hikes. Bitcoin Is Poised To Become The World's 'Primary Monetary Good' Let's set aside investors' woes over the crypto price winter for a moment and consider the reality of Bitcoin in 2023. People used to question whether the cryptocurrency was even here to stay. Now, successful investors and even banking giants have acknowledged its merits. Fidelity Investments not only considers Bitcoin a more secure and resilient cryptocurrency than most of its peers, but its report states the bank's opinion that BTC has the characteristics and positioning to become the world's 'primary monetary good.' Not only is Bitcoin here to stay, but it will underpin more global reserves as the decade goes on. That poses serious concerns and opportunities for U.S. national security and for that of all major world powers in the international hegemony. National Security Stake in Joining The Bitcoin Race We're near an important inflection point in Bitcoin's history. 14 years into the grand experiment, it is now understood by technical professionals and industry investors ...
---
Terra Reacts To Case Against Do Kwon, Claims Matter Is Highly Politicize...


The collapse of the algorithmic stablecoin Terra and its native token LUNA remained a shocking event in the crypto space. The outcome was the loss of billions of dollars for many individual and institutional investors. It also threw the entire crypto industry into a historic crisis. Lots of changes have taken place following the fall of the stablecoin. Subsequently, some investigations and legal cases have been against the founder of Terraform Labs, Do Kwon. Firstly, the South Korean Prosecutors leveled some allegations against the Terra Chief. Also, the International Criminal Police Organization (Interpol) issued a Red Notice against him. The Interpol request is for law enforcement's immediate arrest of Do Kwon globally. There was a massive loss of over $60 billion of investors' funds through the fall of Terra and its ecosystem in the first half of the year. The South Korean Prosecutors requested the assistance of Interpol for the arrest of Kwon. The prosecutors accused the Terra chief of hiding to avoid their investigations. According to a source, Kwon was seen in Singapore, though the city police noted that he later left. Terra Says Case Against Kwon Is Highly Hyped Up Following the alert from Interpol, there was a slight fall in the prices of Terra Classic (LUNC) and the newly launched Terra LUNA. Some rumors have been that Kwon went into hiding since the collapse of Terra and its ecosystem. LUNA Price grows l LUNAUSDT on Tradingview.com Terraform Labs has finally ...
---
Thai Regulator Accuses Digital Asset Service Provider of Failing to Comp...


Thailand's securities regulator recently said it had referred digital asset service provider Zipmex and its Thai unit chief executive officer, Akalarp Yimwilai, to a technology crime division of the Royal Thai Police. The regulator said it made decision after Yimwilai and his company failed to comply with the request to furnish an official with information relating to customers' digital wallets.Zipmex Fails to Share Details on Transfers and Withdrawals on Its Platform Thailand's Securities and Exchange Commission (TSEC) said it has referred Zipmex and the digital asset service provider's Thai unit chief executive officer (CEO) Akalarp Yimwilai to local law enforcement for non-compliance 'with the order of the competent official.' In a statement, the regulator said it took action after Yimwilai and his company failed to submit information relating to customers' digital wallets. Zipmex is also accused of failing to furnish the TSEC official with details on the transfer and withdrawal of digital assets via its platform. The announcement by the TSEC came on the same day that Zipmex told its customers that it had temporarily suspended baht and cryptocurrency withdrawals. In its message to customers, Zipmex reportedly claimed the crypto market volatility, as well as problems with major trading partners, had prompted the suspension of withdrawals. According to a report in The Nation Thailand, Zipmex's suspension of withdrawals drew an angry response from customers. The report added ...
---
XTRA?FUND – the World's Only DeFi Platform That Always Rewar...


The cryptocurrency Winter is (NOT) here to stay. If the media was any indicator of the current state of the cryptocurrency industry, one would think it was time to 'pack up' and find a new technology to invest both time and money into. It is true that the cryptocurrency industry is currently experiencing another so called 'cryptocurrency winter' and while numerous references may be cited to support that, it is also true that this is not the first nor the worst one. In fact, well supported and funded projects are thriving and now is the perfect time to develop them further. The team behind XTRA.FUND also believes that as well. The platform has been fully functional and live since December 2021, and it is also looking to solve the challenges that not only plagued the cryptocurrency industry since its inception, but will now be an even more predominant topic: making cryptocurrency safe, secure and rewarding at the same time, enough to make it a viable alternative to traditional investments. XTRA.FUND not only believes it can deliver, but is on a mission to convince the world of that as well. The way it offers that is with the following set of features: Sometimes it just takes a bit of XTRA PROTECTION The cryptocurrency industry is limited in terms of the types of protection it can offer, and with regulation in most parts of the world not around, it is no wonder that people are still hesitant. Companies have offered solutions much like Binance with its SAFU, but the user needs to...
---
Ferrum Network integrating Matter Labs' zkSync into its ecosystem,...


Ferrum Network, a cross-blockchain service company & ecosystem, has now announced it will integrate the zkSync layer-2 scaling solution into its suite of products. This synergy comes following Ferrum's participation in the Series B round for Matter Labs, creator of zkSync. zkSync is a user-centric zero-knowledge (ZK)-rollup platform for Ethereum and is live on the mainnet. Recent funding into layer-2 scaling provider Matter Labs came from Ferrum Network's investment arm, Ferrum Ventures. Matter Labs and their ZK-rollup system — zkSync — will now be integrated into Ferrum Network's products and ecosystem. Matter Labs / zkSync Matter Labs is a pioneer of zero-knowledge rollups. The organization launched the first-ever public ZK-rollup prototype in early 2019, was the first to implement recursive ZK proofs on Ethereum, and created the world's first practical FPGA-based hardware for ZKP acceleration in 2020. Recently, Matter Labs announced the first EVM-compatible ZK-rollup on Ethereum's public testnet, allowing developers to deploy existing Solidity applications to a highly scalable, low-cost environment without sacrificing the security or decentralization provided by Ethereum. "When you really think about it, most of us in this space are here because of Ethereum. Ferrum's mission has always been to breakdown barriers to mass adoption… and scaling Ethereum is one of the most important milestones in doing so. I...
---
Joe Biden To Push For Crypto Regulations as a Matter of National Securit...


Joe Biden's administration wants to clarify once and for all the regulatory landscape surrounding the crypto sphere —taking the opportunity to exert greater control over the industry. Apparently, within the next few weeks, it is expected that the White House will issue an executive order declaring the regulation of cryptocurrencies as a matter of national security - which would raise the priority level that different federal agencies would have to assign to their efforts to monitor the crypto ecosystem. A Holistic Vision According to a report by Barron's, the national security memorandum would essentially seek to achieve coordination among all branches of the government so as to distinguish and limit the competencies of each of the entities involved. Currently, there are conflicting opinions on several aspects inherent to the cryptocurrency industry and the use of cryptocurrencies in transactions. The IRS, CFTC, SEC, and OCC have issued numerous statements affecting the crypto industry. On several occasions, even law enforcement agencies have worked separately on very similar agendas - such as trying to crack privacy cryptocurrencies. An anonymous source told Barron's that Biden and his advisers want to achieve the unity of thought that previous administrations had failed to accomplish: 'This is designed to look holistically at digital assets and develop a set of policies that give coherency to what the government is trying to do in this space,' The State Department, Tr...
---
More AntiMatter (

#MATTER

) News