| | | |
| --- | --- | --- |
| | Polygon | #MATIC |
---
| | | | | |
| --- | --- | --- | --- | --- |
| MATIC Price: | $0.83 | | Volume: | $0.3 B |
| All Time High: | $2.92 | | Market Cap: | $7.2 B |
---
---
| | | | | |
| --- | --- | --- | --- | --- |
| Circulating Supply: | 8,758,817,476 | | Exchanges: | 98 |
| Total Supply: | 10,000,000,000 | | Markets: | 406 |
| Max Supply: | 10,000,000,000 | | Pairs: | 223 |
---
---
---
The price of #MATIC today is $0.83 USD.

The lowest MATIC price for this period was $0, the highest was $0.827, and the exact current price of one MATIC crypto coin is $0.82660.

The all-time high MATIC coin price was $2.92.

Use our custom price calculator to see the hypothetical price of MATIC with market cap of SOL or other crypto coins.
---
---
The code for Polygon is #MATIC.

Polygon is 3.4 years old.
---
---
The current market capitalization for Polygon is $7,240,079,794.

Polygon is ranked #13 out of all coins, by market cap (and other factors).
---
---
The trading volume is very large during the past 24 hours for #MATIC.

Today's 24-hour trading volume across all exchanges for Polygon is $300,807,836.
---
---
The circulating supply of MATIC is 8,758,817,476 coins, which is 88% of the maximum coin supply.
---
---
---
---
---
---
---
---

What's Up With DeFi Before Merge?


A Compilation of all the Important Findings from Different DeFi Forums. — The Ethereum Merge is a cryptocurrency event that will significantly change the way Ethereum operates. With this hard fork, Ethereum will operate on a new consensus mechanism "Proof of Stake (PoS)" from the originial "Proof of Work (PoW)". It will also have an impact on the narratives surrounding ETH. The debate on ETH's eco-friendliness shall take a new turn making it more ESG compliant, along with its utility as a long term debt (if you consider it as a bond). In this article, we shall cover the important proceedings taking place at various decentralized finance (DeFi) governance forums. We will not go into the intricacies of the merge as there has already been a considerable amount of debate and writing on the topic. This article is based on findings by our DeFi researchers Akhil Vajjhala and Jack, and has been edited for relevancy and readability by 0xlol. — Some Useful Resources to Learn about the Intricacies of ETH Merge: - On the Merge. Quick Takes | by Amber Group What to Expect from Ethereum's Merge Upgrade | Galaxy — Engineering a new economic paradigm. A Step-By-Step Overview of Ethereum's Merge Upgrade and Associated Risks | Galaxy ETHEREUM MERGE — The Most Anticipated Event In Crypto Explained — Lido - Lido offers liquid staking for ETH holders who wish to earn yield on staked ETH2.0, but do n...
---

Decentralized Social Media: The Future of Connections or an Unnecessary Niche?


People increasingly rely on social media for news, publication, and entertainment. However, centralized players such as Facebook, Tiktok, and Twitter have come under fire for exploiting users' data and biased moderation. Web3 solutions have entered the space and competing decentralized social media platforms are now vying to solve this 21st-century problem. With scalability and mass adoption obstacles, questions surround the possibility of a great transition to decentralized social media. — Where are we now? - Today, there are roughly 3.8 billion social media users, and with the proliferation of cheaper mobile devices worldwide, the number of users expands yearly.Source: Statista While a part of everyday life, social media in its current form is almost as addictive and toxic as it is beneficial. Existing networks face criticism about biased moderation, exploiting user data, addictive algorithms, and siloed ecosystems. Truly 'fixing' social media requires a complete paradigm shift, and decentralized social media solutions are the closest we've come to a truly democratized social sphere. — Reimagining Social Media from the Ground Up - While web2 companies focus on social media as a single product, web3 expands the idea of social networks into multiple layers. The base layer is a social graph: it maps profiles, followers, and their connections. Next is the app layer, where users can consume content and in...
---

Black Scholes Merton Model to Price DeFi Options (Part -2): Analyzing the Pricing 'Systems'


A Systems Review of Adjustments Made to Black Scholes Merton Model by Various DeFi Protocols. — In part -1 of this research series, we tried to analyze the various problems associated with the Black Scholes Merton Model's (BSMM) assumptions as well as certain associated fractals. Now we will analyze how such problems are being solved in practical environments. It must be noted that it's not appropriate to study a 'mathematical model/equation operating in an engine' as an 'isolated entity'. This equation/model gets impacted, as well as impacts other parts of the system, and hence a 'systems overview' is required to get a comprehensive evaluation. Through this article, we 0xlol and Akhil Vajjhala try to investigate the adjustments made to standard BSMM by DeFi Protocols to increase its accuracy in pricing option positions on the blockchain. You can connect with us on twitter at 0xlol and Akhil.Summarizing Part — 1Read part -1 here BSMM is based on the concept of dynamic replication of a portfolio such that the price of a derivative should be equivalent to the cost of replicating this portfolio. The model theoretically estimates the price of European-style options on a stock/asset that doesn't pay any dividends (during the lifetime of that option). It takes into account certain assumptions which makes it 'kind of' unfit to price on-chain options. The model assumes that this portfolio can finan...
---

Black Scholes Merton Model to Price DeFi Options (Part 1): A Tale of The King with Torn Clothes


A Deep-Investigation into Suitability of Black Scholes Merton Model with DeFi Options. — So, let's suppose, you are an aspiring options buildoor. You are excited about your hand-crafted option contracts trading on the blockchain one day. But you don't know how to price your DeFi options. What do you do? You go ahead and look for some popular pricing mechanisms. One fine day, under an apple tree, in a garden full of butterflies and velvet flowers, you come across the Black Scholes Merton Model, which immediately sends you in a state of epiphany. You are excited about using a valuation model for on-chain price discovery! Epiphany fades, and the realization hits. Realization of it not being perfect for DeFi, and the blockchain infrastructure. Realization that the model's assumptions are not in line with the blockchain's intricacies. What adjustments do you gotta make now? Through this article, we 0xlol and Akhil Vajjhala try to investigate the appropriateness of the Black Scholes Merton model (crafted for ancient traditional financial markets) in the context of decentralized finance (built on advanced blockchain technology). You can connect with us on twitter at 0xlol and Akhil.Before getting started, if you would like a quick review of on-chain or DeFi Options ecosystem, you can read our research article here.Black-Scholes-Merton ModelIf you are aware of Black Scholes' intricacies, then you can skip this secti...
---

The Benevolent Dictator


A case study into the revival of ve(3,3). — Power corrupts; absolute power corrupts absolutely. This adage holds true in politics, but what about in a decentralized, trustless financial system? Can dominating powers use their influence for good, or are they destined to fall from grace like so many past leaders? This research article by Jack McCarthy attempts to see if smart contracts and DAOs can be the secret weapon needed to fight against corrupted despots. The one exception to the absolute power sterotype is that of a "Benevolent Dictator." Throughout history these leaders have wielded absolute political power, yet ruled for the benefit of the population as a whole. These rulers, while autocratic, tend to produce economic and cultural prosperity. Take for example, Lee Kuan Yew, who along with the People's Action Party ruled over Singapore from 1959 until 1990. Following the Island's independence in 1965, under Yew the country rapidly grew from an agrarian society into one of the 4 Asian Tigers and now has the second highest GDP per capita in the world.The Country So what country does the benevolent dictator rule in this story? Dystopia Swap. A ve(3,3) decentralized exchange (dex) that improves upon all of Solidly's downfalls. Different from other ve-dexes like Curve, Dystopia offers swaps for both stable and volatile token pairs. Meaning in one place, you can provide FRAX-WETH in a Uniswap v2 style AMM and...
---

The Crypto Loan Economy


A deep-dive into the Undercollateralized Crypto-Lending Ecosystem. — Overcollateralized lending is a popular form of loan in crypto. It is a great option for individuals who need exposure to new assets without selling their current position. Here, a question arises: in a world plagued by income disparity, how does overcollateralization fulfill the very purpose of taking a loan? Besides the issue of issue of capital efficiency, overcollateralization prevents one from accessing cheap capital to achieve their financial goals. Meanwhile in a trustless financial system, undercollateralization is only going to make your liquidity providers poor. So what's the solution? This research article is a collaborative effort of Jack and 0xlol for Polygon, who can be reached on twitter at Jack and 0xlol. Humans have been involved in the lending-borrowing dynamic from time immemorial. Earliest examples can be traced back to 2000 BCE Mesopotamia, where farmers borrowed seeds and animals to generate agricultural yield. Such social dynamics introduced the complexity of trust and risk, but opened up the horizon for a quantum leap in economic growth. Those with wealth found a new mechanism for earning yield on their assets and those who lacked wealth gained the ability to borrow it and produce their own wealth. Simple, but nothing short of genius! Leverage is the cornerstone of entrepreneurship and creation, allowing individuals to take o...
---

DeFi vs. Goliath


Can Decentralized Finance Survive the Inevitable Battle with Central Bank Digital Currencies?. — As central banks sound the alarm against decentralized finance (DeFi) and its currency (stablecoins), a new David vs. Goliath battle is catching fire. While the former has the advantage of regulation, institutions, and government oversight, the latter has decentralization and a community built against the overreach of government. As central bank digital currencies (CBDCs) take economies by storm, can the DeFi survive? This article has been written in collaboration with Tommy La for Polygon, you can connect with us on twitter at Tommy La and 0xlol.This article was originally published at https://medium.com by @0xlol on April 14, 2022. In the Biblical story, champion fighter Goliath decimated the armies of Israel. His strength was unmatched, leaving only death in his wake. As he destroyed David's homeland, David took the mantle to challenge him. Armed with the inferior weapons of a simple shepherd — a slingshot — but empowered by unique combat strategies, David killed the "invincible" Goliath. Often, David's Biblical victory over Goliath is seen as an exception, an abnormality in a world where Goliaths always seem to win. In a society where the "little guy" always seems to lose, the tale of a shepherd whose five smooth stones topple a giant seems increasingly out of reach. Today, a new 'David vs. Go...
---

A Game of Premiums Through A Myriad of Complexities! — A Deep-Dive into On-Chain Option Protocols


A Game of Premiums Through A Myriad of Complexities! — A Deep-Dive into On-Chain Option Protocols — Are Decentralized Derivative Markets the New Meta?. — On-chain derivatives are a tough nut to build. From pricing mechanisms to assimilation of collateral in the engine — everything has to be done in a sophisticated manner to ensure liquidity in the system. The work doesn't end at maintaining liquidity, you have to keep it from getting fragmented. Market sentiments go south, and that fragmented liquidity blows your system out of proportion into an absolute chaos! So what do you do as a protocol? You go ahead and lock it for the time being. But what about your liquidity providers? As an LP or an options writer, your time is running, and your capital keeps accruing an opportunity cost. There's nowhere to go, your precious collateral is at the risk of those positions being exercised at in-the-money! But wait, this sounds confusing right? So how does one figure out a way through rabbit-hole of on-chain options? Before we move forward, you can connect with me on twitter at 👉 0xlolEntering the Rabbit Hole… To dig into this hole deeper, we have to first make an effort to understand what actually are 'options', and are they really worth our time? Option contracts are one of many types of derivatives. So, what's a derivative? Derivatives are financial instruments, which in the form of contracts d...
---

Polygon & Mina Foundation To Enable Privacy-Preserving Applications On Polygon!


Mina and Polygon will bring enhanced scalability, privacy, and verifiability to the DeFi economy. We are thrilled to announce that Mina Protocol and Polygon are working towards implementing support for Mina on Polygon PoS. This bridge will enable developers building applications on Polygon to leverage privacy and verifiability via Mina's zero knowledge-SNARK-based protocol. Sandeep Nailwal co-founder of Polygon, said, "Ethereum has become the default blockchain for supporting the DeFi economy that enables anyone, including the unbanked, to access key financial services like savings, lending, and insurance. Polygon PoS helps scale Ethereum's DeFi ecosystem and is onboarding millions to web 3.0. This announcement marks an incredibly important step in the evolution of DeFi and will allow developers building on the Polygon PoS chain to seamlessly incorporate the enhanced privacy and verifiability enabled by Mina Protocol." Evan Shapiro, CEO of the Mina Foundation, said, "Mina Foundation shares Polygon's dream of a fully decentralized ecosystem of dapps empowering users with control over their own data privacy. We are very excited about the privacy-preserving and verifiable applications that will be launched on Polygon utilizing Mina Protocol." Here are some of the potential dapps that can be built on Polygon by leveraging Mina's zero knowledge-SNARK-powered protocol:DeFi platforms requiring KYC can pull in user in...
---

Polygon's DeFi Interview Series- C.R.E.A.M. Finance


This series brings the views of top DeFi applications integrated on Polygon. We had time to sit down with the C.R.E.A.M. Finance team to learn more. Please tell us more about your project and your team. C.R.E.A.M. Finance is a decentralized lending protocol for individual accounts and protocols to access collateralized lending services. Part of the Yearn Finance ecosystem, C.R.E.A.M. is a permissionless, open-source, and blockchain agnostic protocol serving users on Polygon as well as Ethereum, Binance Smart Chain, and Fantom. While C.R.E.A.M. began as a Compound fork in 2020, C.R.E.A.M. has innovated new products such as the Iron Bank and features like Boosted Savings, Collateral Cap, and decentralized Listing Committee. The C.R.E.A.M. team and community are global with a stronghold in the APAC region. Where are we in the hype cycle for DeFi? "Hype" is not really a way we like to describe DeFi or the cryptocurrency industry at large, because we believe that the problems it solves and the benefits it provides are longer-term than the sugar hit that comes from "hype". That said, we are seeing continued growth in this space, new entrants to the market both at a larger commercial scale as well as individual users. The key will be to move beyond "hype" and build long-term differentiated value for the users of DeFi and of course, to never stop building. I think we are headed towards mainstream adoption. While we ar...
---
---
---
Crypto Community Predicts Polygon (MATIC) To Rise Nearly 20% By October ...


Members of the crypto community have cast their ballots, so to speak, and now we'll find out whether or not their forecast was accurate. The consensus of the cryptocurrency market predicts a 20% increase in MATIC prices before the month ends, as reported by CoinMarketCap's price prediction metrics. This fairly optimistic forecast from the community suggests a high level of faith in both the token and the ecosystem. Good news has recently hit the Polygon community thanks to a tweet from the official Polygon Twitter account announcing a new collaboration with the trading platform Robinhood. Will Robinhood Team-Up Bring Good Results? The tweet suggests that Robinhood has teamed up with Polygon to offer a bitcoin wallet service. FThe Robinhood Wallet app is built with DeFi in mind. According to Polygon's blog post, the Robinhood Wallet is a self-custody wallet, meaning that its owner has complete discretion over their cryptocurrency holdings. Robinhood has made other forays into the cryptocurrency market, so this isn't their first venture. From its inception in 2018, it has been actively involved in the crypto industry, with Bitcoin and Ethereum being the first coins to be freely traded on the platform at no cost to traders. The change began in a select number of states. By 2021, the trade of crypto assets has expanded across the whole United States, with the exception of Hawaii and Nevada. The trading platform supports 11 cryptocurrencies, including Bitcoin and E...
---
Polygon (MATIC) Held By A String, Will Bears Cut The Rope?


MATIC price trades below 50 and 200 EMA on the daily timeframe despite showing some relief strength. MATIC rally caught short as BTC price continued to range. The price of MATIC must hold $0.72 support or face a drop-down to a weekly low. Polygon (MATIC) price showed some bullish strength recently, but the price has struggled to break above key daily resistance against tether (USDT). The price of Polygon (MATIC) has continued to range as bulls sweat over a potential break of the key support zone holding the price of MATIC from having a spiral down to a weekly low. (Data from Binance) Polygon (MATIC) Price Analysis On The Weekly Chart The price of MATIC showed incredible strength rallying from a weekly low of $0.3 to a high of $1, with many investors and traders left astonished as to this movement in a bear market that has brought nothing but a tough moment for most crypto projects. MATIC's price has recently declined after bouncing from its weekly low of $0.3 as a price rally to a high of $1 before facing a stip rejection, and the price has struggled to re-establish its bullish trend. MATIC's price remains just a hair above a key support area above $0.72; this area of support is acting as a good demand zone for buy orders. For MATIC to have a chance to trend higher, the price must break through its weekly resistance of $1. For the price of MATIC to restore its rally, the price needs to break and hold above the $1 resistance with good volume. If the price o...
---
1xBit Announces Polygon Is Now Available for Crypto Gambling


[PRESS RELEASE - Please Read Disclaimer] 1xBit, one of the most engaging betting service providers, has recently added a new coin to its platform. We are talking about Polygon, a popular cryptocurrency network launched in 2017. MATIC, the official Polygon coin, will be available as a payment method on the website. This new partnership between 1xBit and Polygon will offer users fresh opportunities and broaden their choices, opening new options for playing and betting. About Polygon Polygon is a cryptocurrency platform launched in 2017 by Jaynti Kanani, Sandeep Nailwal, Anurag Arjun, and Mihailo Bjelic. The founders created Polygon to correct the interoperability issues on Ethereum. Some essential information about Polygon is that it is an Ethereum network working to create a multi-ecosystem of other blockchains on the Ethereum chain. The official cryptocurrency of Polygon is MATIC, which funds transaction fees on DeFi and NFT marketplaces. Polygon corrects interoperability and enables broader communication between blockchains, which was previously unavailable. The interoperability is solved by providing easy access to tools that help developers build and launch other blockchains without having to start coding from the bottom. The creation of 'Ethereum's Internet of Blockchains" made it possible for developers to launch their unique Ethereum-compatible blockchain using the simple framework provided. Another unique feature of the Polygon network is not just how it fosters ...
---
Polygon (MATIC) Downward Trajectory Faces Resistance At $0.94 Level


Even with the encouraging reports of Polygon closing agreements and becoming one of the most acquired tokens by ETH whales, the future of its native token, MATIC, is not looking very bright. From September 13 onward, it fell in line with the rest of the cryptocurrency market. The 7–12 September rise was ultimately denied by bears at the $0.9403 resistance area. With the same 5-day time frame since then, the token's value has plummeted by a staggering 20.65 percent. At the time of writing, the token's price was hovering around the 78.60 Fibonacci retracement level, between $0.6898 and $0.7770. Traders should keep an eye on both the 61.80 Fib level (now at $0.6989) and the 0.7185 support level. These two factors have counteracted the downward trend and given the upward momentum at the hourly marks some much-needed support. Chart: TradingView.com Polygon Bullish Momentum Hints At Demand Also, bullish momentum appears to be building around the 1-hour time frame. Increases in the Stoch RSI value indicate that demand for the cryptocurrency is increasing. In addition, the momentum indicator shows that the trend is rising. A larger amount of momentum produced here, though, can have a major impact on the wider picture. This minor rising trend may be attributable to the expanding development activities in the Polygon chain. This increase in development activity may indicate that the team is integrating new features or patching existing ones, according to a rece...
---
Ankr Partners with Polygon to Enhance the Web 3 Building Experience for ...


[PRESS RELEASE - San Francisco, United States, 19th September 2022] Ankr, one of the world's leading Web3 infrastructure providers, is thrilled to announce that it has partnered with the decentralized Ethereum scaling platform Polygon to enhance the building experience for Web3 developers who want to create application-specific blockchains with Polygon Supernets. Powered by the modular blockchain stack Polygon Edge, Supernets is EVM-compatible, interoperable, highly performant, and customizable. It gives developers the ability to have a custom decentralized network without the hassle of maintaining blockchain infrastructure. Supernets help developers bootstrap decentralized validator sets quickly with Polygon's professional validator partners. Ankr's App Chains is the approved infrastructure vendor for Polygon Supernets. It offers an end-to-end engineering solution that combines the best of security, throughput, and customizability. App Chains enable Web3 developers to easily build custom blockchains uniquely suited to their application. Further improving the building experience for developers are the premium tools and services that Supernets provide. "To drive Web3 mass adoption, we must provide consumers with a better UX than Web2. Enhancing the UX is possible only by streamlining Web3 development, which is why we're thrilled to partner with Polygon Supernets and provide developers with the necessary infrastructure to build efficiently. Together, Ank...
---
Starbucks Leverages Polygon for Web3 Push, Coffeehouse Chain to Issue NF...


On September 12, the multinational chain of coffeehouses, Starbucks, announced the firm has partnered with the blockchain project Polygon and unveiled the company's Web3 technology called Starbucks Odyssey. The Web3 platform Starbucks Odyssey will provide Starbucks rewards members and the company's U.S. employees with the opportunity to earn non-fungible token (NFT) assets.Coffeehouse Company Announces Web3 Platform Starbucks Odyssey Starbucks has immersed its feet into blockchain, Web3, and NFT technology by revealing a new Web3 application powered by Polygon. '[The] new Starbucks Odyssey experience will offer members the ability to earn and buy digital collectible stamps (NFTs) that will unlock access to new, immersive coffee experiences,' the company's corporate stories and news page notes. 'As one of the first companies to integrate NFTs with an industry-leading loyalty program at scale, Starbucks will create an accessible Web3 community that will enable new ways to engage with members and partners (employees).' Polygon also confirmed the partnership on Twitter and in a blog post called 'Starbucks Taps Polygon for Its 'Starbucks Odyssey' Web3 Experience.' In the blog announcement, Polygon states: This one-of-a-kind loyalty program experience is powered by the low fees and high transaction speeds on the Polygon PoS network. Starbucks Odyssey Experience to Launch 'Later This Year' Starting today, Starbucks customers and employees can join the waitlist in order to get an ex...
---
Polygon Aims to Hire 200 New Employees By 2023


As prices slumped and markets crashed during 2022, many companies in the blockchain sphere were forced to lay off staff. This was not limited to the now infamous firms that were at the heart of the crash – even major, otherwise, well-managed firms like Coinbase, Gemini, or OpenSea were forced to cut operational costs, both by letting staff go or otherwise. Good Management Leads to Good Finances However, not all companies had to take such measures – Binance, among others, has been hiring for the past few months. Now another large player is enacting a major hiring push in anticipation of an expansion in 2023. In a recent interview carried out by Bloomberg, Polygon spokesperson Bhumika Srivastava – a Dubai-based company founded in India that aims to improve the Ethereum blockchain by making transactions more efficient – announced that Polygon seeks to hire approximately 200 more people this year. This would be an increase in personnel of nearly 40%, which, in tandem with a private sale of tokens worth $450 million earlier this year, indicates that the company's finances must be in tip-top shape. Polygon Is Hiring Both for Existing and New Projects Although Polygon is based in Dubai, the current hiring push targets prospective personnel from around the world. The positions in question can be filled remotely, providing an attractive salary for digital nomads and the like. However, Polygon is not anticipating an easy hiring campaign, despite being prep...
---
Polygon Banks On Merge To Get Rid Of 60,000 Tons Of Carbon Footprint


Polygon expects to eliminate a considerable amount of carbon traces from its system as the Merge nears. The Ethereum Merge is just around the corner. With a soft deadline set on September 15, the world will soon find out whether or not the developers' hopes for a positive change are realized. The Ethereum-based Polygon blockchain will also undergo changes as a result of the Merge. In a nutshell , the Merge is the transition from Proof-of-Work (PoW) to Proof-of-stake (PoS). With this update, the Ethereum network should use less energy in the future. If you take Chile's annual electricity consumption of 77.53 TWh and apply it to the current annual electricity usage of the Ethereum network, you get a pretty good idea of how much power is being used. Polygon's Burden: Cutting Carbon Footprint The network's carbon footprint is comparable to that of Hong Kong (which is 43.24 MT CO2), so it's quite sizable. Based on research by Polygon, the network is responsible for 0.48 percent of Ethereum's total carbon footprint of 12,721,000 metric tons of carbon equivalent. This estimate is valid for the period beginning in August 2021 and ending in July 2022. That's the equivalent of creating 60,930 tons of carbon dioxide. Polygon also mentioned the difficulty in doing so, noting that it must also factor in the emissions of its L1 chain. As a result, the progress Ethereum has made toward a (almost) emission-free system will have a significant effect on Polygon's emission rates. Polygon did t...
---
Polygon Shows Bearish Signs, Can $0.76 Support Hold Price Of Matic?


The price of Polygon (MATIC) has struggled to stay above the key support zone of $0.8 as the price of Bitcoin (BTC) showed indecision for weeks as the price moved in a range for weeks between $19,500-$20,000 with the price stalling on the next movement. This has affected the price of altcoins, including Polygon (MATIC), as prices dropped below $0.8 but reclaimed that region quickly. (Data from Binance) Polygon (MATIC) Price Analysis On The Weekly Chart The price of MATIC has had a difficult time replicating its bullish move that has created euphoria in recent weeks as the price could not trade above the anticipated $1. This region of $1 has become a hard nut to crack, acting as resistance for the price of MATIC to trend to higher heights. MATIC's weekly price trading above $0.8 gives it a better chance of trending higher after a series of bullish runs from a low of $0.35. If MATIC fails to hold the $0.8 support level, the price of MATIC may retest $0.77, which is also a good price support level. With the price of MATIC still looking bullish, it must overcome the resistance at $1; otherwise, the price of MATIC will remain in the $1-$0.8 range. If the MATIC price maintains this bullish structure, we may see it retest $1 and possibly higher with increased buy volume. Weekly resistance for the price of MATIC - $1. Weekly support for the price of MATIC - $0.84 -$0.77 Price Analysis Of MATIC On The Daily (1D) Chart Daily MATIC Price Chart | Source: MATICUSDT On Trading...
---
MATIC Climbs 6% After Robinhood Support For Polygon POS Chain


MATIC has spiked by as much as 6% today with the crypto landscape having an optimistic vibe the entire week. MATIC looking positive with a surge of 6% Polygon performance improves following announcement of Robinhood's support for Polygon transactions Around 18 million MATIC transactions made after Robinhood partnership announcement Polygon (MATIC) is dubbed to be the top performer when pitted against the top 20 cryptos in terms of market capitalization as seen in the past three months. In fact, MATIC was able to beef up its value by 6% in just 24 hours which means it has outperformed the rest of its contemporaries in the crypto space. The entire crypto market is at the verge of recovery from its recent plunge but could proverbially close the week on a high note. MATIC's total market cap is now at a whopping $990 billion which beams with a 1% increase today. MATIC Shows Improved Peformance Following Robinhood Deal More so, Bitcoin has also managed to hover above the $20k mark and also shows a 1% increase seen overnight. Ether is currently shooting for the key resistance zone spotted at $1,600 after it was able to beef up its value by 3% today. MATIC has shown improved performance following its announcement showcasing their partnership with Robinhood, a famous stock and crypto investing app, for Polygon withdrawals and deposits on the PoS chain. Remarkably, roughly around 18 million MATIC transactions were made following the announcement. This partnership...
---
Biggest Movers: MATIC Moves to 2-Week High, as Market Volatility Eases


Polygon was a notable mover on Friday as the token surged to a two-week high, while volatility in crypto markets eased. Traders have been tense this week ahead of the payrolls report, however following the release of the data, bulls returned to action. Chainlink also rose, hitting a ten-day high in the process.Polygon (MATIC) Polygon (MATIC) was one of Friday's big gainers, as the token rallied by as much as 7% in today's session. Following a low of $0.8342 on Thursday, MATIC/USD moved closer to $1.00 today, as prices surged to a peak of $0.9083. This sees the token climb to its highest point since August 17, and comes as prices marginally broke out of a key resistance point. Looking at the chart, this ceiling was the $0.9015 mark, which has recently acted as a point of market uncertainty. Friday's breakout comes as the 14-day relative strength index (RSI) also rose, with the index hitting a nearly three-week high. As of writing, the RSI is close to a ceiling of 60.00, which could see bears return, especially if bulls opt to secure gains, rather than maintain positions. Chainlink (LINK) Chainlink (LINK) also extended recent gains on Friday, with prices rising to a ten-day high earlier in the day. LINK/USD rose to an intraday high of $7.15 in today's session, which is a point that has also acted as resistance. This rise is the strongest point for chainlink since August 26, which is the last time the token was trading at this current ceiling. As seen from the chart...
---
OpenSea Introduces Polygon Support on Seaport


NFT marketplace giant OpenSea announced support for the layer-2 blockchain Polygon on its new Web 3 protocol Seaport. The integration comes with an expanded list of features, including the ability for users to use Polygon's MATIC as a payment option. In a blog post on Tuesday (August 30, 2022), OpenSea said that the migration of Polygon to Seaport, with the blockchain formerly powered by the Ox protocol, will enable more features for a robust buying and selling experience using Polygon. Some of the added features include bulk transfers, multiple creator fees, the absence of listing thresholds, and the ability to list and transact using Polygon's native token, MATIC. 'As part of the shift to Seaport, OpenSea now supports using MATIC, Polygon's native token, as a payment option. Anyone transacting on Polygon using OpenSea will now be required to pay for their own gas fees for transacting using MATIC.' In June, the NFT marketplace giant revealed that it was moving to Seaport for cheaper transactions. According to OpenSea at the time, users will save around 35% on gas with Seaport. Also, new accounts will no longer pay a one-time setup fee. OpenSea is also looking to add support for Klaytn and Ethereum Virtual Machine (EVM) compatible blockchains. An excerpt from the announcement reads: 'After several months of observing Seaport's impact and collecting valuable feedback, we're excited to introduce Polygon support on Seaport. In the coming months, we will ...
---
Polygon Price Holds Amidst Bloody Day, Can Price Hold Above $0.60?


The price of Polygon (MATIC) has shown great strength in the past few weeks against Tether as it maintained its bullish sentiment. Despite the retracement across the crypto market, Polygon has shown great strength holding above $0.75 compared to other crypto assets that have lost their key support. (Data from Binance) Polygon (MATIC) Price Analysis On The Weekly Chart Weekly MATIC Price Chart | Source: MATICUSDT On Tradingview.com From the chart, the price of MATIC saw its weekly low at $0.75; the price of MATIC bounced from that region to a price of $1 on the weekly chart as the price is unable to show much strength to trend higher after being rejected. MATIC's weekly candle closed with a bearish sentiment, with the new week's candle looking more bearish. The price has continued to show little or no traction; If the price of MATIC on the weekly chart maintains this structure, it could retest its low of $0.6 as the support region on the weekly chart. For the price of MATIC to trend higher, it needs to hold above the resistance at $0.6 to enable the price to trend higher. Weekly resistance for the price of MATIC - $1. Weekly support for the price of MATIC - $0.6. Price Analysis Of MATIC On The Daily (1D) Chart Daily MATIC Price Chart | Source: MATICUSDT On Tradingview.com The price of MATIC has found itself ranging in a channel after being rejected from the $1 mark despite showing bullish strength in weeks, rallying from $0.3 to the $1 mark. MATIC has found its price be...
---
Nature's Vault Launches Gold-Linked Utility Token NVLT in the Polygon Ec...


[PRESS RELEASE - Singapore, Singapore, 25th August 2022] Nature's Vault, a Singapore-based Greentech company, announced today a strategic collaboration with Polygon Network, a leading Web 3 protocol provider. Launched earlier this year, Nature's Vault's mission is to develop innovative and impactful ESG investments that combat climate change, namely greenhouse gas emissions and ecosystem degradation. It's the first blockchain solution to tokenize geologically quantified un-mined gold deposits. The company's first project, the Legacy Token, ultimately aims to acquire the mining rights over, and protect at least one million ounces of gold, located in environmentally pristine locations across Canada. The company has already acquired the first 125,000 ounces at a location called Pistol Lake in Ontario, and is in active negotiations on their second acquisition. This preservation of gold is then tokenised as the Legacy Token or NVLT. Polygon is a Layer 2 blockchain development platform that believes in making Web3 more accessible. Polygon enables developers to build scalable user-friendly dApps with low transaction fees without ever sacrificing on security. The Polygon ecosystem allows developers to sidestep a number of limitations on the Ethereum blockchain, namely high gas fees, and sluggish throughput all while leveraging the security features of the Ethereum mainnet. 'Polygon acts as a base layer for innovation and development of new solutions to o...
---
Lido Finance Partners With KyberSwap Elastic to Enhance Liquidity on Pol...


Singapore — August 17th - Lido Finance, a giant in the Ethereum staking world, will be enhancing liquidity on Polygon with KyberSwap Elastic. Lido Finance is the largest platform for liquid staking services on Ethereum. Powering DeFi and CeFi applications alike with their technology, Lido Finance empowers stakers to put their staked assets to use on their supported networks: Ethereum, Solana, Polygon and Polkadot. This first phase of this joint initiative is set to bring liquidity providers over $120,000 in liquidity mining rewards, with more incentives to come in the near future. What is KyberSwap Elastic? KyberSwap's newest protocol, dubbed Elastic, is a tick-based AMM that gives Liquidity Providers (LPs) the advantages of concentrated liquidity and the flexibility to achieve capital efficiency and manage risks. With concentrated liquidity, LPs have the flexibility to supply liquidity to an Elastic pool either by "concentrating" the liquidity to a narrow price range or set to a wider price range. Concentrated liquidity would use the pool's liquidity more efficiently, mimicking much higher levels of liquidity and achieving better slippage, volume, and earnings for LPs while a wider range would ensure liquidity for uncorrelated token pairs such as USDC-ETH would remain active even with big price swings during high market volatility. KyberSwap Elastic also has a Reinvestment Curve, which compounds fees by automatically reinvesting the fee earnings...
---
Polygon Seen Breaching $1 This Week – Can MATIC Start An Uptrend?


Polygon (MATIC) seems to have its vigor back with it potentially breaching $1 in the coming days. Polygon price is seen to generate massive gains at 108% MATIC price shoots close to a critical level that bulls are eyeing to test Set your eye on this critical level to catch the uptrend MATIC price is moving extremely bullish and could squeeze pushing the price above $1 setting the stage for a huge uptrend that could potentially double the coin's price to $2. With that being said, MATIC is set to make as much as 100% of gains in the next couple of months. The token's price open this week close to a key level as Sunday's price rally allows the coin to hover close to the $1 range which is pivotal in the next trading sessions. MATIC To Breach The $1 Mark? The $1.1 mark is crucial once the bulls start to trade in that level or breach the 200-day SMA. Once that is broken, this will indicate the end of crypto winter and that the bulls can rally further toggling on a longer-term upswing. For that to happen, MATIC price will have to breach above the 200-day SMA and swerve past a rejection spotted at a monthly resistance level of $1.14. If the bulls manage to steer clear of that and end the week at a range above the key resistance of $1.14, then that would be the day. They can can avoid and close the week above $1.14, then this signals a looming uptrend that is considered as a huge bearish event, especially with the Fed rate decision still a month away. If they manage ...
---
Polygon Team Reports Apps On The Network Surge By 400%


While the crypto market remains in its winter, some other sectors in the industry are experiencing a steady rise, one of the prominent examples of these sectors is the operational teams in the Polygon network. As of March this year, its total monthly active teams were around 8,000. However, recent data shows that the current monthly active teams for the network as of last month are about 11,800. Meanwhile, the DApps (decentralized applications) on Polygon, the Ethereum scaling platform, has also attained a new high. Based on recent data, the total number of decentralized applications on the blockchain is now 37,000. This figure projects a 400% increase from the beginning of this year. The blockchain team revealed this through a blog post on Wednesday. Sources stated that the information originated from Alchemy, a partnered web3 development company. The data provides the total number of applications the blockchain has launched on the mainnet and testnet. We're having quite a year at @0xPolygon ~500 dApps in November, now 37,000+ with 11.8k active teams. "Many projects are increasingly choosing to build solely on Polygon. Alchemy data shows that 74% of teams integrated exclusively on Polygon"https://t.co/ERiLHJiVdh pic.twitter.com/UzKZPlazWD — Ryan Wyatt (@Fwiz) August 11, 2022 According to the information, the number of active teams on the blockchain has hit 11,800. This figure shows a 47.5% increase in the last four weeks, dating from the end of J...
---
Polygon Maintains Solid Footing As MATIC Balloons By 300% Since June


Polygon (MATIC) price prediction relies heavily on the CPI numbers for July. Polygon price soared by 125% since July 1; Analysts spotted a rally of 68% catapulting to an 85% boost in terms of profit. MATIC price has overlapped targets found in the $1.25 mark; retracement is still a possibility at $0.64. A break below the $0.54 mark hints at an invalidation of MATIC's uptrend movement. Evidently, the crypto market has been extremely volatile seen early this week. On the other hand, investors are still on pause waiting for the CPI print. Apparently, MATIC has dropped by 0.06% since yesterday. Polygon Price Jump By 5.04% According to CoinMarketCap, Polygon trades at $0.9361 or registering a price jump of 5.04% as of this writing. Early this week, MATIC's price didn't make it to $1 again but it still has shown an impressive recovery since it slumped at a low of $0.31 as seen in June. MATIC price has since then soared by as much as 300%. In most parts, Polygon was barred somewhat from escalating further by the tremendous volatility experienced by Bitcoin. As of press time, Polygon's TVL is at $1.69 billion but it has experienced a gradual decline in terms of TVL seen in the early months of 2022. In the same way, Ethereum has also shaved off as much as $3.5 billion in TVL seen in the past seven months which has negatively impacted MATIC price which is currently trading at 69.5% which is way below its ATH. Polygon Gunning For $1 According to the MA...
---
Blockchain Company Polygon Chosen to Participate in Disney's 2022 ...


The blockchain company Polygon has been chosen to join Disney's Accelerator program, according to a Walt Disney Company blog post published on Wednesday. The company's 2022 Disney Accelerator initiative is a business development program that aims to 'accelerate the growth of innovative companies from around the world.'Disney's 2022 Accelerator Is Focused on Artificial Intelligence, NFTs, and Augmented Reality Walt Disney Company published an announcement on Wednesday that explains the Disney Accelerator program has picked six companies to join this year's class initiative that plans to target a few different technologies. 'This year's Disney Accelerator class is focused on building the future of immersive experiences and specializes in technologies such as augmented reality (AR), non-fungible tokens (NFTs), and artificial intelligence (AI) characters,' the entertainment company's blog post details. Disney explained on April 22, 2022, that the mass media and entertainment conglomerate was accepting applications for the program. 82 days later, Disney disclosed that it chose the companies Flickplay, Inworld, Lockerverse, Obsess, Polygon, and Red 6. Disney's blog post describes Polygon as a 'scalable blockchain network that allows developers and enterprises to build Web3 experiences.' The firm says that it chose the companies because of the current focus on Disney's 'next-generation storytelling efforts.' Polygon Says Participating Accelerator Companies Will 'Receive Guidance F...
---
Polygon Climbs 20% On Disney Glee – Can MATIC Sustain Gains This M...


MATIC, the native token of Polygon, is the highest performing cryptocurrency in CoinMarketCap's top 50 list by market capitalization over the past 24 hours, with gains of about 20%. MATIC reached its highest level since early June, in the mid-$6.0 range, a day after Polygon was selected for Walt Disney's benchmark business growth program. According to a Disney release, Polygon is one of the six organizations that will participate in the company's 2022 Accelerator Program, a business and development initiative created to promote the expansion of creative businesses globally. Suggested Reading | CEL Token Price Plummets 50% As Celsius Goes Bankrupt Polygon (MATIC) Rises 20% In Last 7 Days As of this writing, MATIC is trading at $0.656, up 20.3% in the last seven days, data by Coingecko show, Thursday, its highest level in a month. In doing so, the token also surpassed its 50-day exponential moving average (EMA), the sloping red resistance mark that had constrained MATIC's gains since January of this year. This week marks the launch of the Disney Accelerator program, which aims to explore new technologies inside augmented reality (AR), non-fungible tokens, and artificial intelligence (AI). Image: The Daily Hodl The recent rebound in MATIC is also significant from a technical perspective and may portend a near-term turnaround in the cryptocurrency's fate. According to pundits, the new surge in the token's price paves the way for additional gains towards $7.50. MATIC Faring Bette...
---
MATIC Soared 25% as Disney Selected Polygon for its Web3-Focused Acceler...


On July 13, entertainment giant Walt Disney announced six companies are joining its 2022 Disney Accelerator. Among them was the layer-2 Ethereum scaling network Polygon. The business development program is designed to accelerate the growth of innovative companies. According to the announcement, Disney is focusing on emerging technology in the field of immersive experiences this year. This includes Metaverse and augmented reality (AR), nonfungible tokens (NFTs), and artificial intelligence (AI) characters. Disney has tapped Polygon for its scalable properties, allowing developers to build Web3 experiences. Raise your hand if you remember your first Disney experience like it was yesterday #disneyfeels We are excited to announce that Polygon has been chosen to be a part of the Disney Accelerator program https://t.co/hk6gZziy8X — Polygon - MATIC (@0xPolygon) July 13, 2022 Disney Targeting Web3 The program kicks off this week, connecting the six firms to enhance their creativity and imagination with Disney's expertise. Participants will receive guidance from Disney's senior leadership team, as well as a dedicated executive mentor, the announcement added. The program takes place over the summer and concludes with a Demo Day in October at Walt Disney Studios in Burbank, California. Bonnie Rosen, General Manager of the Disney Accelerator program, commented that "for nearly a century, Disney has been at the forefront of leveraging technology to build the en...
---
Biggest Movers: SOL Snaps Recent Losing Streak, as MATIC Moves Towards R...


SOL was slightly higher on Tuesday, as prices rebounded following recent declines. The token bounced on its long-term support point earlier today, as bulls entered the market. MATIC also moved higher, colliding with its own price ceiling. Solana (SOL) SOL was trading marginally higher in today's session, as prices rebounded following a four-day losing streak. This streak was snapped as bulls entered the market close to a support point of $32.65, pushing prices away from recent lows. Tuesday's rally saw SOL/USD hit an intraday peak of $35.64, with some now waiting to see if bulls will continue to push prices upwards. Historically, this current level has seen the birth of the last three bull runs, which typically take prices towards a ceiling of $40. Looking at the chart, with the RSI also bouncing on a floor of its own, there could soon be a shift in momentum, which would show should the 10-day moving average extend its recent cross. As of writing, relative strength is tracking at 43.5, with a short-term ceiling nearby at 45. Should this point be passed, sentiment will likely have shifted towards the side of the bulls. Polygon (MATIC) Whilst SOL was bouncing from a support point, MATIC was colliding with a resistance level following today's marginal gains. Following three consecutive sessions of lower lows, MATIC/USD rose to a high of $0.5964 on Tuesday. This peak saw the token move close to its recent ceiling at $0.5980, however it has since given way, as bulls likely secur...
---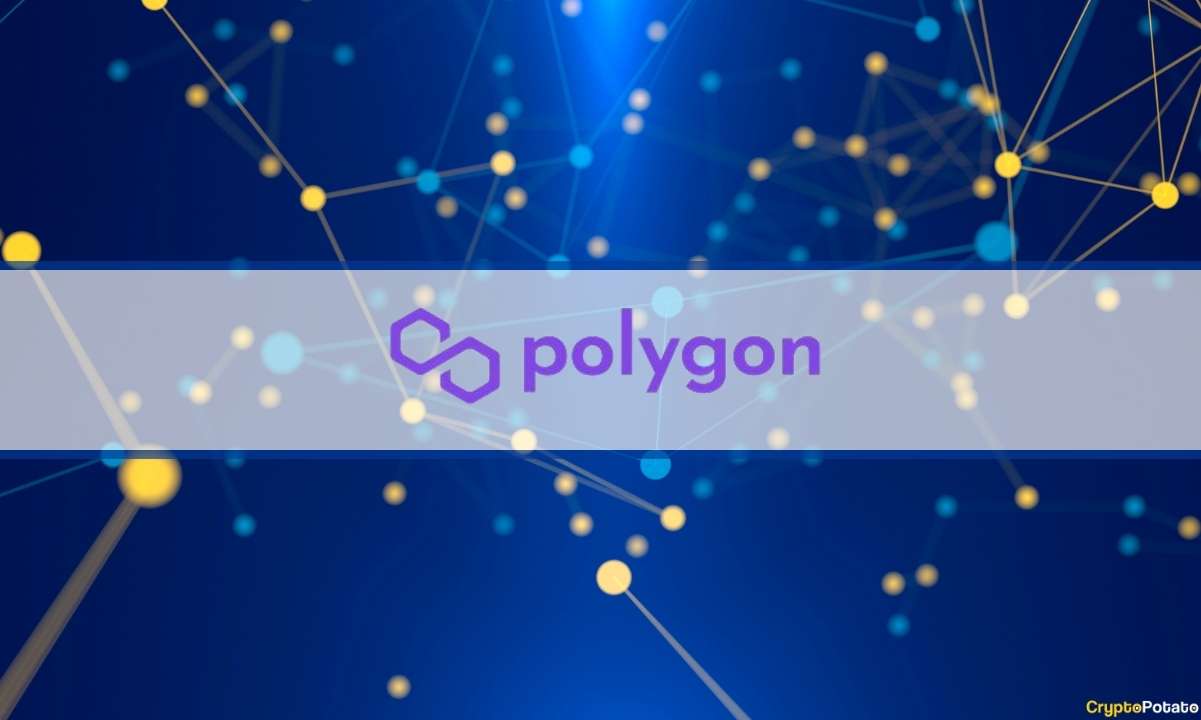 Terra Projects Flee to Polygon Following the UST-LUNA Collapse


A plethora of NFT projects, devs, and their ecosystems were left stranded in the Terra wreckage. Two months later, almost 50 crypto projects and their coders based on the fallen network have now found a new home in Polygon. The projects include P2E metaverse, Lunaverse, the A.I. generated NFT universe, DystopAI, and Terra's more successful PFP collections such as Hellcats and Babybulls. In a tweet, Polygon Studios CEO Ryan Wyatt confirmed the numbers stating that these projects have allied to move to the Polygon network. 'It was so awesome to help and welcome all these wonderful developers to our thriving ecosystem! Welcome!' Several competing blockchains had tried to woo developers whose work was endangered by the Terra implosion. Wyatt had also stated that Polygon will be putting capital and resources against these migrations to welcome the developers and their respective communities to the platform. The layer-2 blockchain built on Ethereum unveiled a 'relatively uncapped multimillion-dollar fund' shortly thereafter. Polygon planned to finance the fund with the help of the recently raised $450 million led by Sequoia Capital India. Terra-based NFT marketplace OnePlanet was the first one to receive funding from Polygon. The team, which consisted of around 30 people, has moved to the blockchain. Interestingly, OnePlanet has also been helping other NFT projects' migration via a new initiative called - ArkOne. After considering key factors such as mass adoption, m...
---
TradeStation Crypto lists 6 new coins: AAVE, COMP, LINK, MATIC, MKR, and...


TradeStation Crypto, a self-clearing online brokerage for trading cryptocurrencies, today announced adding trading support for six additional coins to its trading platform. The coins below are now available to TradeStation Crypto clients: Aave (AAVE Compound (COMP Chainlink (LINK) Polygon (MATIC) Maker (MKR) Shiba Inu (SHIB) "We are thrilled to expand the number of coins we support. Each coin was chosen for our platform following a rigorous selection process, weighing customer demand and market sentiment. We are continuing to assess additional coins to further expand our services and serve our clients." - James Putra, Vice President, Product Strategy of TradeStation Crypto In addition to the six newly added coins, clients will continue to have access to trade Bitcoin (BTC), Bitcoin Cash (BCH), Ethereum (ETH), Litecoin (LTC), and USD Coin (USDC). All six tokens are now available for trading on our crypto web and mobile applications alongside our suite of APIs that include both REST and FIX API. For each trading pair, TradeStation Crypto aggregates multiple pools of liquidity in a consolidated market data feed combined with an intelligent order-routing system designed to give its clients enhanced visibility and trade execution. Beyond trading, TradeStation Crypto clients have access to knowledgeable client services and technical support teams, and helpful educational tools for investors and traders with varying levels of experience. Clients can also own cryptocurr...
---
Biggest Movers: MATIC Rises for 5th Straight Session, While AAVE Is up N...


MATIC was one of Friday's notable movers, as prices of the token rose for a fifth consecutive session. This came as crypto markets were mostly in the green for the majority of the day's session, with AAVE hitting a two-week high. Polygon (MATIC) MATIC was a notable mover on Friday, as prices of the token rose for a fifth consecutive day of trading. Prices rose to an intraday peak of $0.5933 earlier in today's session, hitting their highest level since June 26 in the process. This move pushed the token close to its resistance level of $0.6000, with some bulls opting to liquidate positions around that region. As seen from the chart, the last time prices traded around this ceiling there was a high level of uncertainty, and likely knowing this, bulls decided to secure gains at this mark. If we were to see a move beyond this point, then it is likely that we would require an increase in relative strength, which is currently facing an obstacle of its own. As of writing, the Relative Strength Index is tracking at 57.15, which is slightly below a resistance level of 57.50. AAVE AAVE was also in the green during Friday's session, as prices rose to their highest point in over two weeks. Following a low of $66.32 on Thursday, AAVE/USD rose above $70.00 on Friday, as prices of the token went on to hit an intraday peak of $74.94. This move saw the token climb to its highest point since June 26, which is similar to the height reached by MATIC earlier today. Another similarity with AAVE...
---
Reddit Launches Collectible Avatars on Polygon in its Latest NFT Push


American social media platform Reddit has launched a new blockchain-based marketplace and a collection of collectible avatars. They can be used as profile pictures and purchased for a fixed price ranging from $9.99 to $99.99. "In this series, Collectible Avatars are limited-edition avatars made by independent artists, in partnership with Reddit, and provide owners with unique benefits on the Reddit platform. If someone sets their Collectible Avatar as their avatar on Reddit, they can mix-and-match the avatar gear with other Reddit avatar gear and accessories, and their profile image in comments sections will have a glow-like effect,' the company said in a blog. Reddit's foray into the NFT space came in January when it announced the testing of a feature that allowed users to use their NFTs as profile pictures. Twitter had launched a similar feature a week before Reddit did it. Reddit's Collectible Avatars These collectible avatars will be minted on Ethereum-compatible blockchain network Polygon, Sandeep Nailwal, CEO and co-founder of Polygon, announced in a tweet. Reddit said it chose Polygon for its lower transaction costs and commitment to sustainability issues. Buyers can use debit or credit cards to pay for the avatars in fiat. They can use Reddit's blockchain-based wallet - Vault, available on Reddit App - to store and manage the collectibles. The owners of these collectible avatars will have a license to use them on other onlin...
---
Biggest Movers: ATOM Approaches 1-Month High, While MATIC Hits 1-Week Hi...


ATOM was fast approaching a one-month high during Tuesday's session, as bullish momentum continued to rise following recent gains. This move comes as MATIC also climbed higher, hitting its highest level since June 29 in the process. Cosmos (ATOM) ATOM was trading higher on Tuesday, as prices rose to a multi-week high earlier in today's session. The token rose to an intraday peak of $9.27 following yesterday's July 4 celebrations, where prices hit a low of $8.14. Today's peak sees ATOM/USD hit its highest point since June 9, as prices made their way down below the $10 mark. However, following recent gains, ATOM may be set to once again climb above $10, as bullish pressure continues to intensify. Although recent momentum has been higher, following today's high, gains somewhat eased, with some opting to exit rather than push for further gains. This uncertainty came as prices hit a resistance point at $9.10, which hasn't been broken in nearly four weeks. Polygon (MATIC) MATIC has once again made the news for being a notable mover, as prices continue to move away from last week's low. Prices hit a bottom of $0.4218 on Friday, however, they surged to an intraday peak of $0.5325 earlier in today's session. This is the highest point MATIC/USD has reached since June 29, and comes as the $0.4375 support point has stabilized. Looking at the chart, today's surge also comes following a breakout of the 45.50 ceiling on the 14-day RSI. As of writing, the Relative Strength Index is trac...
---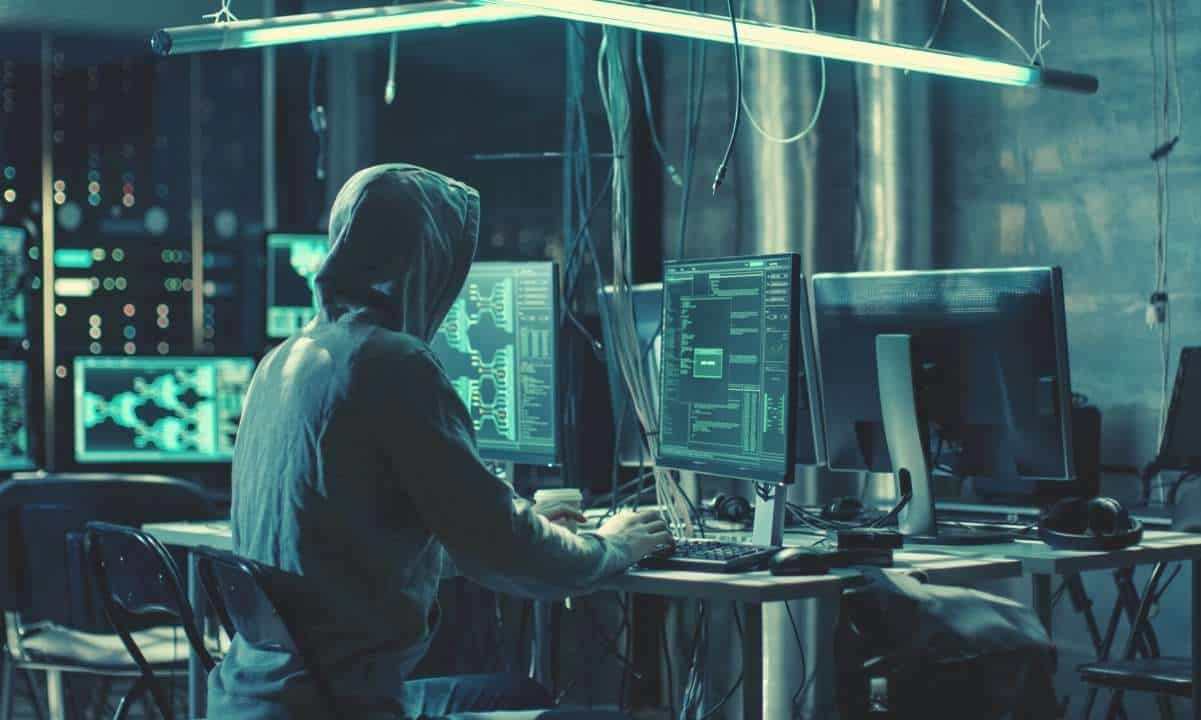 DNS Hijack Compromised Ankr's Services for Polygon and Fantom


Web3 infrastructure firm Ankr is known for offering node endpoints, staking services, and other products to proof-of-stake blockchains. On Friday, a hacker forfeited a scam-like pop-up on Polygon and Fantom network by hijacking Ankr's domain name system (DNS) to steal users' seed phases. The project soon recovered the human-made errors and stated that no funds were lost due to this incident. Attack Targeting Gateways to Polygon and Fantom Soon after independent security research 'CIA Officer' first exposed the attack, Polygon CTO Mudit Gupta took it to Twitter again, urging users to use alternative services while things were being fixed. Meanwhile, he identified the leading player responsible for such an incident of infrastructure failure: We'll work closely with Ankr to ensure this does not happen again. We are also working on a more decentralized alternative as a research project and a foundation owned RPC node for more reliability. — Mudit Gupta (@Mudit__Gupta) July 1, 2022 Only hours after hackers compromised the gateways to Fantom and Polygon, Ankr released a full statement on Twitter, assuring users that the attack had been quickly 'neutralized.' In addition, all core services were unaffected, and only two free-to-use public remote procedure call (RPC) interfaces for Fantom and Polygon on an external site were shortly breached, according to the firm. The exploit began with a trick that targeted Ankr's centralized entity when the perpetrator reportedly deceived a...
---
Biggest Movers: SAND up 15% on Friday, as MATIC Rebounds From Near 10-Da...


SAND was up by over 15% on Friday, as crypto prices rebounded following sell-offs during Thursday's trading session. SAND fell to a one-week low yesterday, with MATIC, another notable gainer, dropping to nearly a ten-day low on Thursday. Overall, crypto markets are up 1.30% as of writing. The Sandbox (SAND) SAND was one of the most notable movers during today's trading session, as crypto prices rebounded on Friday. Following a low of $0.9644 on Thursday, SAND/USD rallied to an intraday peak of $1.17 to start the month of July. Prices of the token have mostly rallied during the last two weeks, after hitting a floor of $0.7393 on June 18. This was the lowest level that SAND had hit since October 2021, prompting bulls to reenter the market and buy the dip. Looking at the chart, and despite the recent price uncertainty, the 10-day moving average (MA) has marginally crossed with the 25-day MA. This upward trend could mean that bulls may attempt to lift prices even further, with the $1.50 point a possible target. Polygon (MATIC) MATIC has been trading in a channel of lower lows for the past seven days, however that run was snapped following today's rally. The token dropped to a bottom of $0.4224 on Thursday, however rallied to a peak of $0.4957 on Friday. As of writing, MATIC/USD is now trading nearly 9% higher than yesterday's low, however volatility continues to remain high. Bears appear to be trying to take prices to the support level located around $0.3975, however bulls ha...
---
Polygon's MATIC Surges 27% On Carbon Neutrality News


According to CoinMarketCap, the Polygon (MATIC) value was increased by nearly 27% to $0.55 within 24 hours after Polygon's news of being carbon neutral. However, the coin is still on an upward trend, and as of the time of writing, it was trading at $0.60. The price is still below what it was at the beginning of the month when it was trading at $0.66, but considering the market downturn, MATIC's price gain is sending out a positive vibe. On the other hand, the leading cryptocurrencies, like Bitcoin and Ethereum, saw a week's decline. In addition, Having peaked at $2.92 on December 27, 2021, Polygon has since plummeted nearly 80%. Although it is still 50% higher than this month's low of 0.31 on June 18. MATIC was first created on top of the Ethereum Network and is now enhanced with Plasma-based side-chains to guarantee asset security. The main objective of MATIC Network, which calls itself a blockchain-agnostic Layer-2 scaling solution, is to enable scalable, quick, and safe blockchain transactions. MATIC is currently trading at around $0.6 on the hourly chart | Source: MATIC/USD price chart from Tradingview.com The Main Factor Driving Polygon's Matic Value Upward Mainly two catalysts appear to be the reason for Polygon's increasing value. Nevertheless, the most important one is Polygon's recent announcement that it has retired $400,000 worth of carbon credits, turning the company carbon neutral. The value of its native token has increased significantly as a result...
---
More Polygon (

#MATIC

) News