| | | |
| --- | --- | --- |
| | Matrix AI Network | #MAN |
---
| | | | | |
| --- | --- | --- | --- | --- |
| MAN Price: | $0.027 | | Volume: | $595.3 K |
| All Time High: | $1.75 | | Market Cap: | $11.6 M |
---
---
| | | | | |
| --- | --- | --- | --- | --- |
| Circulating Supply: | 435,060,095 | | Exchanges: | 2+ |
| Total Supply: | 735,060,095 | | Markets: | 4+ |
| Max Supply: | 1,000,000,000 | | Pairs: | 9 |
---
---
---
The price of #MAN today is $0.027 USD.

The lowest MAN price for this period was $0, the highest was $0.027, and the exact current price of one MAN crypto coin is $0.02663.

The all-time high MAN coin price was $1.75.

Use our custom price calculator to see the hypothetical price of MAN with market cap of BTC or other crypto coins.
---
---
The code for Matrix AI Network crypto currency is #MAN.

Matrix AI Network is 5.8 years old.
---
---
The current market capitalization for Matrix AI Network is $11,585,980.

Matrix AI Network is ranking downwards to #565 out of all coins, by market cap (and other factors).
---
---
There is a medium volume of trading today on #MAN.

Today's 24-hour trading volume across all exchanges for Matrix AI Network is $595,260.
---
---
The circulating supply of MAN is 435,060,095 coins, which is 44% of the maximum coin supply.
---
---
---
---
Note that there are multiple coins that share the code #MAN, and you can view them on our MAN disambiguation page.
---
---
---
---

1st Report Of September 2023


1st Report Of September 2023 — Mainnet Performance - Validation nodes: 101 Mining nodes: 1203 New wallets added: 103+ — Project Update - — 1st Part of MATRIX 3.0 Phase I — 100%. — — Special Patches Phase I — 99%. — 1. Completion of the first test version of Intelligent Contract; 2. Optimization of the user interaction process of Intelligent Contract; — Others - 1. Release of Morpheus update documentation; 2. Optimization of the distributed inference architecture of the new version of Morpheus; 3. Ledger Integration — 55%The Matrix AI Network was founded in 2017. In 2023, we enter Matrix 3.0 blending neuroscience with our previous work to realize the vision of the Matrix films. FOLLOW MATRIX: Website | GitHub | Twitter | YouTube Telegram (Official) | Telegram (Masternodes) Owen Tao (CEO) | Steve Deng (Chief AI Scientist) | Eric Choy (CMTO)


---

2nd Report Of August 2023


Mainnet Performance. — Validation nodes: 101 Mining nodes: 1201 New wallets added: 197+ — Project Update. — — 1st Part of MATRIX 3.0 Phase I — 99%. — Released the first version of the Demo for brainwave as biometric information for DID;, Released the Demo for the quantification model of brainwave attention index;, Optimized the numerical algorithm for brainwave collection to improve data separation accuracy;, — Special Patches Phase I — 99%. — Deployed the open test environment for Intelligent Contract;, Deployed the stress test plan for Intelligent Contract;, — Others - Updated the MANTA user guide document;, Ledger Integration 50%, The Matrix AI Network was founded in 2017. In 2023, we enter Matrix 3.0 blending neuroscience with our previous work to realize the vision of the Matrix films. FOLLOW MATRIX: Website | GitHub | Twitter | YouTube Telegram (Official) | Telegram (Masternodes) Owen Tao (CEO) | Steve Deng (Chief AI Scientist) | Eric Choy (CMTO)


---

MANTA Update Announcement


Dear Matrixian, We hope this message finds you well. Our project team continuously strives to enhance your experience with MANTA, and in light of your invaluable feedback, we'd like to share some recent updates and clarifications. — 1. Image Recognition Dataset Discrepancy:. — - Issue: Some users have noticed that after unzipping the dataset for image recognition from [here](image net.org/data/ILSVRC/2012/ILSVRC2012_img_train.tar), they encountered 941 files instead of the expected 1000. - Clarification: The correct number of files is 1000. To verify the integrity of your download, you can check the MD5 value of the file, which should be `1d675b47d978889d74fa0da5fadfb00e`. — 2. Additional Modules/Packages:. — - Issue: A few necessary packages were found to be absent from the `requirements.txt` file. - Update: We've updated the `requirements.txt` file to include the following packages: `streamlit`, `pyDes`, `scikit-image`, and `translator`. — 3. Missing "checkpoints" Directory:. — - Issue: Some users pointed out that the "checkpoints" directory, evident in our video tutorial, was missing from the unzipped `dist-automl-main` directory. - Update: We've rectified this, and the "checkpoints" directory has been added. — 4. Enhancements to README.md:. — - Issue: Suggestions were made to provide a more detailed description of files from the zip, additional commands, t...
---

1st Report Of August 2023


Mainnet Performance - Validation nodes: 102, Mining nodes: 1198, New wallets added: 123+, — Project Update - — 1st Part of MATRIX 3.0 Phase I — 98%. — Completion of the demo for two-step verification login using brainwave integration with a private passphrase., Completion of the demo for quantifying the numerical indicator of brainwave attention., — Special Patches Phase I — 97%. — Overall development work for the first phase of Intelligent Contract has been completed., Testing work for the first phase of Intelligent Contract development has been carried out., A reliability issue has been discovered in the Intelligent Contract, and a design and development plan for support solutions is being planned., — Others - Reliability testing for the new version of Morpheus is being conducted., Ledger Integration., Optimisation of MANTA., The Matrix AI Network was founded in 2017. In 2023, we enter Matrix 3.0 blending neuroscience with our previous work to realize the vision of the Matrix films. FOLLOW MATRIX: Website | GitHub | Twitter | YouTube Telegram (Official) | Telegram (Masternodes) Owen Tao (CEO) | Steve Deng (Chief AI Scientist) | Eric Choy (CMTO)


---

MATRIX 3.0 Phase 1 Stage 1 Deliverables — 2


MATRIX 3.0 Phase 1 Stage 1 Deliverables — 2 - medium.com — What is this presentation about? - This presentation shows how users can collect relevant brainwave data from their brains through a non-invasive brainwave acquisition chip, and then use our AI algorithm to separate out the user's unique personalized part, and then use this part of the brainwave as the user's unique biometric information, as the user's DID, to access the MATRIX wallet. Since the current brainwave personalization data acquisition technology is still in a relatively early stage, in order to ensure the security of users' personal data and assets, we use a two-step verification method — that is, when users need to operate on their assets, they need to use keystore and other traditional cryptocurrency authentication methods to authorize transactions, to ensure asset security. — What does it mean? - Importance and innovation: Web3 and the metaverse can be said to be the most important development directions for the future, and the entry point for these two is most likely DID, and based on personal biometric information, DID is more user-friendly and product-reasonable than other solutions. If brainwave-based DID can be achieved, it will undoubtedly be the most competitive solution. After all, whether it is movies or science fictions, or users' own imagination of the future, accessing the virtual world through brain-computer...
---

2nd Report Of July 2023


Mainnet Performance - Validation nodes: 103 Mining nodes: 1222 New wallets added: 77 — Project Update. — 1st Part of MATRIX 3.0 Phase I — 95% Developed a security framework for two-factor verification that requires both brainwave and private key;, Developed the value output model for the quantitative model of brainwave attention numerical indicators;, Finished testing and model building for the brainwave collection system related to muscle current collection;, Special Patches Phase I — 95% Designed a display system for task lists of Intelligent Contract;, Designed a display system for similar historical tasks of Intelligent Contract;, Designed a standard quantitative assessment model for Solidity large language models., Others Finished phase-two training work for the next version of Morpheus., The Matrix AI Network was founded in 2017. In 2023, we enter Matrix 3.0 blending neuroscience with our previous work to realize the vision of the Matrix films. FOLLOW MATRIX: Website | GitHub | Twitter | YouTube Telegram (Official) | Telegram (Masternodes) Owen Tao (CEO) | Steve Deng (Chief AI Scientist) | Eric Choy (CMTO)


---

MATRIX 3.0 Phase 1 Stage 1 Deliverables — 1


MATRIX 3.0 Phase 1 Stage 1 Deliverables — 1 - medium.com What is this? This demonstration showcases how we collect relevant brainwave data from the user's brain using a non-invasive brainwave sensing chip. Then, using our artificial intelligence algorithm, we separate the brainwave data related to attention. We use this portion of the brainwave data to control a programmable toy car. When the user's attention is more focused, the energy value of this brainwave increases, resulting in faster movement of the car. Conversely, when the user's attention decreases, the energy value of the attention-related brainwave decreases, causing the speed of the car to decrease. What does it mean? In the entire analysis of non-invasive data, attention is the first deterministic brainwave data that we separate. We have innovatively used a quantifiable model to express the energy field of attention strength, allowing for intuitive demonstration through the use of a toy car. Currently, our modeling plans for the first phase of Matrix 3.0 include brainwave data modeling and training of large language models. Attention is an important data dimension in brainwave data modeling, effectively expressing the user's level of concentration and reflecting the energy level of their overall thinking inertia. At the same time, it is the first deterministic numerical dimension introduced in brainwave data modeling. After attention modeling is ...
---

1st Report Of July 2023


Mainnet Performance - Validation nodes: 100 Mining nodes: 1198 New wallets added: 49+ — 1st Part of MATRIX 3.0 Phase I — 85%. — Completed the first version of the development work combining EEG indicators with the MATRIX wallet;, Completed the security design work of two-step verification combining brainwaves with private passwords;, Completed the training and implementation of the quantitative model of brainwave attention value indicators., — Special Patches Phase I — 85%. — Completed the double-blind test acceptance work of the first version of the Intelligent Contract;, Completed the stability optimization of some functions of the first version of the Intelligent Contract;, Started the development work of the first version for the user end., — Others. — Completed the training work for the first phase of the next version of Morpheus., MANTA Demo Video- 90%, Ledger Integration - 40%, The Matrix AI Network was founded in 2017. In 2023, we enter Matrix 3.0 blending neuroscience with our previous work to realize the vision of the Matrix films. FOLLOW MATRIX: Website | GitHub | Twitter | YouTube Telegram (Official) | Telegram (Masternodes) Owen Tao (CEO) | Steve Deng (Chief AI Scientist) | Eric Choy (CMTO)


---

2nd Report Of June 2023


Mainnet Performance - Validation nodes: 10 Mining nodes: 1193 New wallets added: 235+ — Project Update - — 1st Part of MATRIX 3.0 Phase I — 78%. — Complete the training and data analysis for the analysis of human brainwave attention data indicators., Complete the design and deployment of the brainwave data acquisition service terminal architecture., — Special Patches Phase I — 70%. — Conduct double-blind testing for the technical path verification., Complete the first version design for the user-facing end., — Others. — MANTA Demo Video –80%, Ledger Integration — 30%, The Matrix AI Network was founded in 2017. In 2023, we enter Matrix 3.0 blending neuroscience with our previous work to realize the vision of the Matrix films. FOLLOW MATRIX: Website | GitHub | Twitter | YouTube Telegram (Official) | Telegram (Masternodes) Owen Tao (CEO) | Steve Deng (Chief AI Scientist) | Eric Choy (CMTO)


---

Guessing Contest Event


Dear Matrixians We are delighted to invite you to an exciting event! Our event will take you on a fascinating journey into MATRIX 3.0, the unique intersection of Blockchain, Artificial Intelligence, and Neuroscience. We have shared a car image on our global Twitter account, and here's an important question we have for you: What can be inferred from this car image? We want to explore the answer to this question together! We will provide an interactive experience on Twitter to see how our event participants interpret and connect this image to the field of neuroscience. Remember, your opinions and creativity matter in this event! Into the Matrix. We will launch the Guessing Contest event with the following details: Go to the Twitter post: twitter.com 1. Period : From 22 June to 26 June (09:00 pm UTC+3). 2. Winners: 1 3. Prize: The contestant who makes the correct or closest guess will win 3000 MAN! 4. Necessary actions: a. Follow Matrix official twitter account @MatrixAINetwork b. Like and Retweet our Contest tweet.. c. Tag 2 friends d. In our experiment on Artificial Intelligence and Neuroscience, share your guess about the use of the car in the picture as a comment under the tweet by tagging 2 friends. 5. Miscellaneous: a. Winners will be announced on June 27. b. The distribution of the prize will be around July 5. c. The winner will be contacted via DM and the MAN wallet address will be requested. d. Only the firs...
---
---
---
Report: Spanish Police Arrest Man Accused of Conspiring With Jailed Ethe...


Spanish law enforcement said on Dec. 1 it arrested a man accused by the U.S. of conspiring with Ethereum developer Virgil Griffith to help North Korea evade sanctions. A Spanish judge released the man who has since denied the allegations.Cao de Benos Released Without Conditions The Spanish police announced on Dec. 1 that it had arrested a man accused by the U.S. Department of Justice (DOJ) of contracting with jailed Ethereum developer Virgil Griffith to help North Korea evade sanctions. Alejandro Cao de Benos, who used a false identity, was caught in Barcelona while preparing to leave for Madrid. According to a Reuters report, the DOJ has previously accused Cao de Benos of asking Griffith to use his expertise to assist North Korea in busting U.S. sanctions. Griffith is now serving a more than 5-year sentence for his supposed role in the conspiracy. Following his arrest, Cao de Benos, who founded the Korea Friendship Association, appeared before a Spanish judge who has since released him without conditions. After his release, Cao de Benos immediately pleaded his innocence in a post on X (formerly Twitter). He added that there would be no extradition. "There is no extradition. The US accusation, besides being false, does not exist in Spain," Cao de Benos said on X. However, according to an unnamed Spanish judicial source, the U.S. now has to formalize the process to have Cao de Benos extradited. If convicted, Cao de Benos faces up to 20 years in prison. What are yo...
---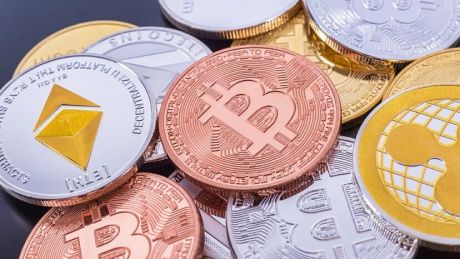 Man Makes A Fortune With $22 In Bitcoin: 3 Altcoins For October 2023 Tha...


Bitcoin's history is filled with stories of people who put small, disposable amounts of money into the crypto and ended up making a fortune. This has been no different from the case of one Norwegian man, whose throwaway $22 Bitcoin investment has turned into a life-changing sum. When Kristoffer Koch had originally invested in Bitcoin back in 2009, the cryptocurrency was only trading for a few cents. Koch, at the time, was intrigued which is why he said he made the purchase. He got 5,000 BTC for around $22 at the time, although this figure often varies. Nevertheless, Koch ended up forgetting about this purchase until four years later when Bitcoin had blown up. By the time the Norwegian man got into his Bitcoin wallet, his initial $22 purchase had ballooned into $850,000. Upon seeing the life-changing sum, Koch revealed that he had used part of the money to buy himself a flat in Oslo. As stories like these continue to make the rounds, a question on the lips of investors, especially those who came in later than the likes of Koch, is which cryptocurrencies could replicate such growth. So here are some picks that look good. Fetch AI (FET) Brings AI To Crypto The AI narrative is still holding strong both within and outside the crypto market and this has positioned some projects to be able to take advantage of its expected growth. Fetch AI's native FET token has already shown the opportunity that lies in this space but that was only in a bear market. A bull market could...
---
Fight for Lost BTC in Garbage Dump Continues for British Man, SBF Possib...


Former IT professional James Howells is still struggling to recover 7,500 lost bitcoins from a hard drive in a South Wales landfill, after years of failed negotiations with a local city council. Howells is now preparing to take legal action in order to sift through the waste to find his misplaced fortune. In other news, disgraced FTX co-founder Sam Bankman-Fried is possibly being 'extorted and physically harmed' in jail. This and much more, just below, in the latest Bitcoin.com News Week in Review. Former FTX CEO Sam Bankman-Fried Allegedly Being 'Extorted and Physically Harmed' in Jail Jeremy Lorenzo, aka 'Poops,' has given more insights on the difficulties that former FTX CEO Sam Bankman-Fried is allegedly facing during his stay at Brooklyn Metropolitan Detention Center (MDC). Lorenzo shared that Bankman-Fried had computer code confiscated and that he might have been moved due to being 'extorted and physically harmed daily.' Read More Rich Dad Poor Dad Author Robert Kiyosaki: Airbnb to Lead Real Estate Market Crash Rich Dad Poor Dad author Robert Kiyosaki has warned that Airbnb will lead the incoming real estate market crash. Noting that many people are worried that the 'Airbnbust' is finally here, an economist cautioned that 'it could get a lot worse between a looming recession and excess savings about to dry up.' Read More Man Plans to Sue City Over Refusal to Dig for 7,500 Lost Bitcoin in Landfill James Howells, a bitcoin enthusiast who misplaced 7,500 bitcoin (BTC)...
---
Man Plans to Sue City Over Refusal to Dig for 7,500 Lost Bitcoin in Land...


James Howells, a bitcoin enthusiast who misplaced 7,500 bitcoin (BTC) in a South Wales landfill, is gearing up to take legal action against the local city council for barring his efforts to unearth the missing hard drive from 2013. This former IT professional, now 38, has been at odds with Newport City Council for ten long years, rallying a 16-person crew to help retrieve the drive, now valued at $194 million.Howells' Legal Team Gives Newport City Council New Demands A Telegraph report reveals that James Howells is gearing up to legally challenge the local city council in South Wales, which has denied his team permission to unearth a hard drive he suspects is buried beneath the landfill. Several years back, a hard drive laden with 7,500 of Howells' bitcoin - now valued at $194 million based on today's BTC exchange rates - inadvertently found its way into a landfill. In a letter dispatched to the Newport City Council on September 4, Howells' legal team sets a bold deadline: grant him digging rights by September 18. Determined, Howells is pushing for a judicial review regarding the council's denial to grant him landfill access. Howells told Telegraph reporter Madeleine Ross: I've tried everything I can for 10 years, they didn't want to play ball, so now we have to go down the legal route … It doesn't matter what that item is, whether it is bitcoin, gold, diamonds, to not even have the conversation is idiotic. Howells has long been locked in a dispute with the city. Back ...
---
Hawaii Man Charged for Making False Security Fund Conversion to Crypto C...


The U.S. Securities and Exchange Commission has charged a Hawaiian resident for falsely claiming that his fraudulent security would become the 'first publicly traded security fund to convert to a cryptocurrency.' According to the Commission, the man promoted the security to boost its price and bolster the value of his portfolio.Fabricated Documents Used to Perpetrate the Fraud The U.S. Securities and Exchange Commission (SEC) has charged a Hawaiian resident Jeremy Koski for allegedly fabricating and posting fake documents about a purported security that he said would become the 'first publicly traded security fund to convert to a cryptocurrency.' The SEC also accused Koski of falsely claiming that the conversion would 'allow the fund to recover the face value of $25 as it opens up to a new world of digitized currency." According to the Commission's Sept. 1 press release, the SEC has since formally charged Koski with 'violating Section 17(a) of the Securities Act of 1933, Section 10(b) of the Securities Exchange Act of 1934 and Rule 10b-5.' The SEC said it is seeking a permanent injunction against future violations. Explaining how Koski perpetrated the fraud, the SEC alleged that the Hawaii resident had used internet message boards and different usernames to promote the fake documents. Koski's objective according to the Commission was to not only boost the price of the security that used the symbol COTRP but bolster the value of his portfolio. To support the...
---
US Court Hands 3-Year Jail Sentence to Man Accused of Conspiring to Defr...


A U.S. court has sentenced a man accused of conspiring to defraud cryptocurrency owners to three years in prison. The court also ordered the man to pay $2,816,433 in restitution to 11 victims of his Subscriber Identity Module (SIM) swap fraud scheme.SIM Swap Fraud Scheme A United States district court has sentenced to 36 months in prison a man accused of being part of a conspiracy to defraud cryptocurrency owners. According to a press statement issued by the U.S. Attorney's office, the man, Anthony Francis Faulk, was also ordered to pay $2,816,433 in restitution to 11 victims of the SIM swap fraud scheme. As per the Aug. 18 press statement, a U.S. federal grand jury had determined on Dec. 10, 2019, that Faulk's conspiracy to commit wire fraud violated 18 U.S.C. § 1349. The grand jury also determined that Faulk's interstate communications with intent to extort were in violation of f 18 U.S.C. § 875(d). However, the extortion count was dismissed by U.S. District Judge William H. Orrick. Assets Worth Approximately $20 Million Forfeited In his written plea agreement, Faulk admitted to hatching a plan to fleece and extort cryptocurrency owners. The plan, which was executed between October 2016 and May 2018, involved tricking mobile phone operators into giving Faulk and his accomplices Matthew Ditman and Ahmad Hared control of victims' cellphone numbers. Once they gained control of the numbers, Faulk would use this to hack and steal their victims&...
---
Love Hurts: Minnesota Man Loses Over $9 Million in a Crypto Romance Scam...


A resident of Eden Prairie, Minnesota, whose name was undisclosed, has reportedly parted with $9.2 million after falling prey in a typical cryptocurrency romance fraud. The local police said it has never investigated a crypto-related scam where individuals have lost such a substantial sum. The Multi-Million Scheme As reported by Star Tribune, the man started chatting with a mysterious woman on LinkedIn who urged him to invest in a dubious cryptocurrency project called 'Coinrule-web3.' She lured him that the investment would make him rich in a short period of time, whereas the generated funds could help the man abandon his wife and run off with his new 'lover.' Blinded by her promises, he ended up distributing $9.2 million between December 2022 and June 2023 via 21 transactions. The man was encouraged by the high return on his investment which he observed on the suspicious platform. However, he was requested to pay millions of dollars upon withdrawing his funds. Despite being kept in the dark, it was the man's wife who assumed that there might be something wrong with the scheme. She informed the local police in mid-June that her husband had been liquidating their investment accounts for the past half a year. He also called 'in panic,' urging her to withdraw all their savings to pay the fee so he could cash in his crypto funds. Law enforcement agents launched an immediate investigation and found out that 'Coinrule-web3' has been tied to multiple roma...
---
New York Man Admits to Billion-Dollar Bitcoin Hack From 2016, Pleads Gui...


In an unexpected revelation, Ilya Lichtenstein, 35, confessed to being the original hacker behind the 2016 cyberattack on crypto exchange Bitfinex, a theft that was once worth $4.5 billion. Lichtenstein made the admission while pleading guilty to laundering the stolen bitcoin in a Washington, D.C. federal court, with his wife, Heather Morgan, also pleading guilty to related charges. Groundbreaking Admission: Ilya Lichtenstein Confesses to 2016 Bitfinex Hack Until the court's admission on Thursday, the person responsible for the hack from Bitfinex was unknown to the public. Though not charged with the hack itself, Lichtenstein faces a maximum of 20 years in prison for one count of conspiracy to commit money laundering. His wife, Morgan, an aspiring rapper known as 'Razzlekahn' could face up to five years. This is the first time the identity of the hacker has been disclosed, with the couple facing significant prison time, as CNBC first reported on the matter. The Department of Justice (DOJ) seized over 94,000 bitcoin (BTC) out of the more than 119,000 hacked, worth billions at the time of arrest in February 2022. Since then, the government has confiscated $475 million more related to the hack. Lichtenstein's attack was quite similar to James Zhong's attack against the Silk Road. 'Lichtenstein used a number of advanced hacking tools and techniques to gain access to Bitfinex's network,' the DOJ said, according to CNBC's report. The government's complaint further added: Once insi...
---
Man Charged With Stealing NFTs and Crypto by Spoofing OpenSea in 2021&nb...


US prosecutors have charged Soufiance Oulahya, presently in legal custody in Morocco, with stealing cryptocurrencies and NFTs worth $450,000 from a victim in Manhattan by creating a fake OpenSea marketplace in 2021. A release from the United States Attorney's Office Southern District of New York said the defendant illegally obtained the seed phrase of the victim by spoofing and used it to steal their collection of digital art. Details of the Case Oulahya stole four NFTs from the victim's OpenSea account. These were one each from Bored Ape Yacht Club, Meebit, Bored Ape Kennel Club, and Crypto Dad series. Besides, the defendant also stole cryptocurrencies from the Manhattan victim's compromised wallet. The indictment said the victim had paid approximately $448,923 to obtain these digital assets. "As alleged, Soufiane Oulahyane used a common cybercrime technique to steal victim cryptocurrency and NFTs. 'Spoofing' is one of the oldest tricks in the criminal playbook. Oulahyane adapted this old tool for use in a new and developing arena – the crypto space," Attorney Damian Williams said in the release. According to the indictment, prepared by the US Department of Justice (DoJ) and the Federal Bureau of Investigation (FBI), Oulahyane used paid advertisement on a popular search engine to entice the victim to the spoofed OpenSea website. The moment the victim entered the seed phrase on the spoofed web...
---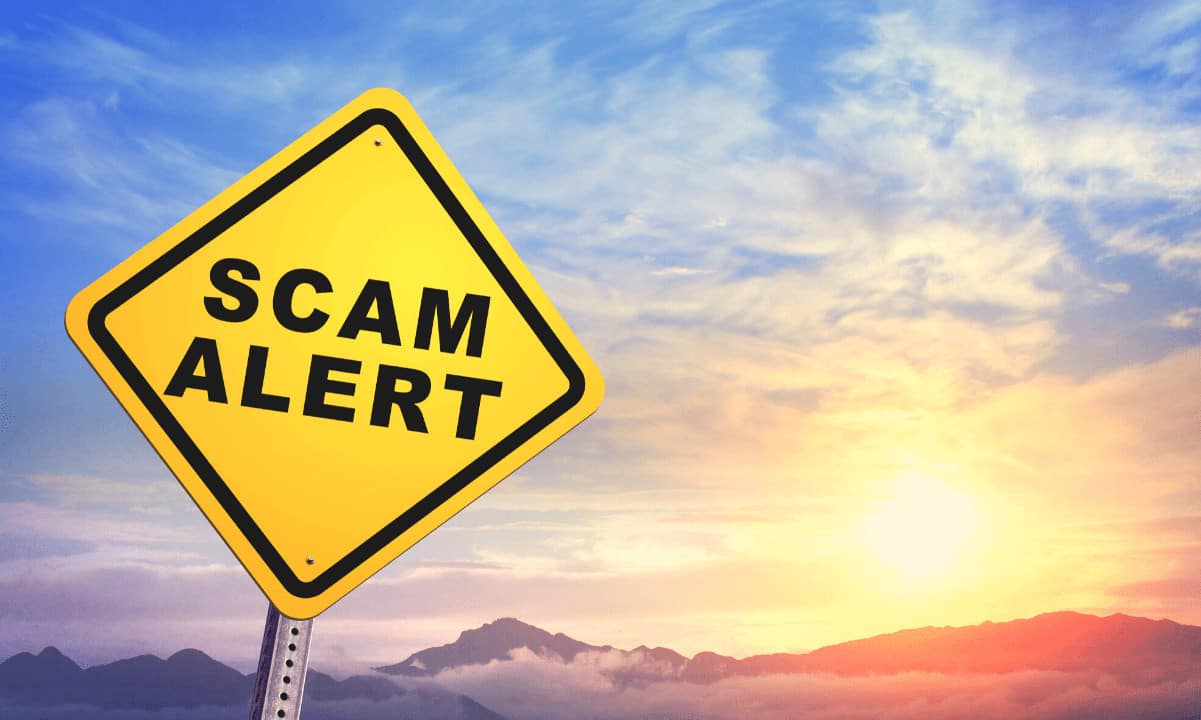 British Man Lost $100K in a Crypto Scam but There was a Happy End (Repor...


Simon Hoadley - a 66-year-old retired financial advisor who lives in East Sussex, the UK - has reportedly become a victim of a 'horrendous' cryptocurrency scam that drained nearly $100,000 from him. Fortunately, legal experts managed to recover nearly all the lost funds. Scammers Have No Mercy As reported by Mirror, Hoadley was looking to earn some extra money during the COVID-19 pandemic as his dad was dying from cancer, whereas his wife was living in a care home. At that point, he was contacted by a company that claimed to be comprised of investment specialists and advised him to distribute his savings into digital currencies. Hoadley agreed, and he saw a return on his investment at first. However, the person he was in touch with stopped replying to him at one point while his portfolio started rapidly declining. In the aftermath, the man handed more than $100,000 to the wrongdoers. 'It was horrendous. My dad was dying of cancer, and I was living alone because my wife is in a care facility three hours away,' Hoadley said. Once realizing he had been lured, he went to his local bank to find a way to get his money back. The financial institution urged him to reveal everything to his family because the case could not have been resolved without the police's efforts. 'I've got four grown-up children who were devastated when they found out. They had always looked up to me, but over a year, I just completely changed. It was really tough for them to see,' Hoadly...
---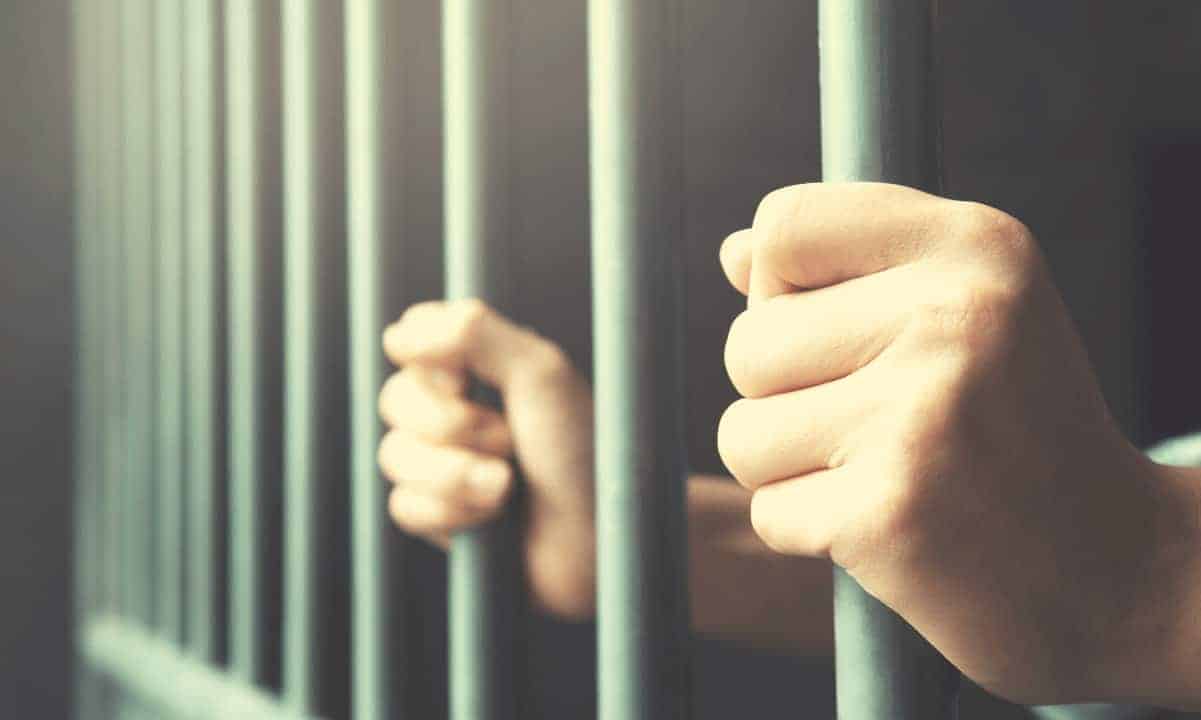 Man Who Paid $20K in BTC to Hitman to Kill a Child Goes to Prison for 6 ...


John Michael Musbach - a 34-year-old resident of Haddonfield, New Jersey - was reportedly sentenced to six and a half years in jail for hiring a hitman to commit a murder. He transferred $20,000 worth of BTC to the 'executor' to kill a kid that was about to testify against him in a child-pornography case. Moreover, the youngster was the victim. The Gruesome Crime That Led to the Punishment According to recent coverage, Musbach exchanged sexually explicit videos and photographs with a 13-year-old child in the summer of 2015. The victim's parents learned about the offense and contacted law enforcement agents. New York's police identified that Musbach was behind the crime. The authorities collaborated with the Atlantic County Prosecutor's office, which arrested him in March 2016. In addition to the pornography charges, the investigators discovered that Musbach had even more horrid intentions. Upon searching his home, they detected he was looking for a hitman on the Dark Web that could kill the child so it won't testify against him. The man asked one potential 'killer' whether murdering a 14-year-old would be an issue. He was assured that the target's age was not a problem and paid approximately 40 BTC (equaling around $20,000 at the time). Musbach pleaded guilty in 2017 to endangering the welfare of a child by sexual contact. He received a two-year suspended sentence with parole supervision for life. After finding out about his murder plans, th...
---
Man Involved in Twitter's Infamous 2020 Hack Bags Five Years Jail Term f...


Joseph James O'Connor, a U.K. citizen and one of the perpetrators of the 2020 Twitter hack, has been sentenced to five years in prison for his role in several cybercrime offenses. According to a press release by the United States Attorney's Office for the Southern District of New York, Judge Jed S. Rakoff sentenced O'Connor for two sets of charges: conspiracy to commit computer hacking and the theft of cryptocurrencies via a SIM swap attack; his role in the 2020 Twitter hack, cyberstalking two separate victims, and computer intrusions related to takeovers of TikTok and Snapchat user accounts. O'Connor Lands Five-Year Jail Term The 24-year-old convict was extradited from Spain on April 26, 2023, and he pled guilty to the charges brought against him on May 9, 2023. He was faced with a 20-year jail term or more. Among his offenses, O'Connor used a SIM swap attack to steal bitcoin (BTC), Ether (ETH), and Litecoin (LTC) worth $794,000 at the time from three executives in a Manhattan-based crypto company. The fraudulent scheme lasted from March to May 2019. The stolen assets are currently worth more than $1.6 million, and O'Connor, alongside his co-conspirators, laundered them through several crypto exchange accounts. In addition, O'Connor participated in a range of crimes associated with exploiting TikTok and Snapchat accounts, online extortion, and cyberstalking between 2019 and 2020. On one occasion, O'Connor and his accomplices ob...
---
CFTC Charges Man for Defrauding Investors of $21M in Crypto Ponzi Scheme


The United States Commodity Futures Trading Commission (CFTC) has charged William Koo Ichioka for defrauding investors of tens of millions of dollars by claiming to be a digital asset and foreign exchange (forex) trader. According to an official statement, the CFTC filed a complaint against Ichioka in the U.S. District Court for the Northern District of California, accusing him of mishandling over $21 million of investor assets and using new customer funds to create the illusion of profits in a Ponzi scheme. CFTC Charges Man for Defrauding Investors The commodities regulator said Ichioka solicited millions from more than 100 individuals and entities, promising to engage in forex trades through a commodity interest pool operating as Ichioka Ventures. While advertising the services on his website, Ichioka claimed that the promised returns aligned with his track record as he was a self-made investor already earning millions of dollars. Based on his trading strategies, Ichioka had promised participants of his scheme 10% returns every 30 business days. However, he sustained massive losses. To hide the losses, he provided fake documents to inflate the amount of funds in the commodity interest pool accounts and false statements of accounts to participants. The alleged fraudster also paid the purported gains to investors using funds from other participants. Despite Ichioka's claims, he was, in reality, misappropriating customer funds for personal expenses. He commingled participants'...
---
Chen Man Chooses Grimes as Her Muse for Her First NFT Collection Exclusi...


[PRESS RELEASE - New York, NY, May 22nd, 2023] LiveArt's Chen Man release is in partnership with iv Gallery, a pioneer in the Web3 space with $60m in art NFT sales to date World-renowned photographer Chen Man features Grimes in an iconic NFT collection 'Silent Noise: Episode 01' on May 24th at 3pm UTC exclusively on LiveArt, the global Web3 platform for art and culture founded by Sotheby's and Christie's art market veterans and backed by Binance Labs and Animoca Brands. The collection is offered exclusively on https://chenman.liveart.xyz. Chen Man, a contemporary photographer and visual artist whom the New York Times called "The Chinese Annie Leibovitz" has created a unique visual language that revolutionized fashion photography in China. Over the years, Chen Man has continuously collaborated with world-leading magazines, including Vogue, Elle, Harper's Bazaar, i-D, Muse, and more. Chen Man's works have entered permanent collections at Victoria & Albert (V&A) Museum in London and Asian Art Museum in San Francisco. Chen Man's works are collected by many high-profile collectors, with prints selling for up to $25,000. In April 2011, Chen Man had a solo exhibition at Beijing Today Art Museum, followed by another solo exhibition in Museum of Contemporary Art Shanghai. Chen Man's muses include Rhianna, Miranda Kerr, David Beckham, and Grimes. Louis Vuitton, Gucci, Dior and most of the major fashion houses have partnered with Chen Man. Chen Man ha...
---
Russian Man Charged for $200 Million in Ransomware Crimes Involving Cryp...


A Russian man has been charged by US authorities for his alleged connection to multiple ransomware schemes that netted him and other attackers nearly $200 million – much of which came through crypto. Some of the victims of those ransomware attacks included hospitals, schools, and police departments. $200 Million in Ransomware Payments The culprit – Mikhail Pavlovich Matveev – was part of three ransomware gangs: Lockbit, Babuk and Hive. Collectively, they have obtained almost $200 million from victims after demanding funds in excess of $400 million, per figures from the Department of Justice. The Department noted that Mateev was known online by multiple aliases, including "Wazawaka", "m1x", "Boriselcin", and "Uhodiransomwa." "These international crimes demand a coordinated response," said Assistant Attorney General Kenneth A. Polite, Jr. of the Justice Department's Criminal Division in the DOJ's statement. "We will not relent in imposing consequences on the most egregious actors in the cybercrime ecosystem." Some of Mateev's alleged crimes included helping deploy Babuk ransomware against the Metropolitan Police Department in Washington, D.C. in April 2021, as well as a New Jersey nonprofit behavioral healthcare organization in May 2022. In the former case, the criminal and his co-conspirators threatened to disclose sensitive materials to the publi...
---
Indian Man Tried to Jump Off Bridge After Suffering Losses in Crypto: Re...


A 23-year-old professional with a major tech company who lost nearly Rs. 30 lakh (approx. $37,500) in the cryptocurrency market tried to commit suicide by jumping off a river bridge in Kolkata, India. A cab driver who noticed the young man on the Vidyasagar Setu (bridge) alerted the nearby police about his intentions. Borrowed to Invest in Crypto The police were able to prevent the techie from jumping off the famous bridge into the river, media reports said, without mentioning the youth's name. On being questioned, the youth told the police that he had used money from loans, valuables, and even his mother's pension to invest in cryptocurrencies and had suffered huge losses. In recent weeks, he was reportedly receiving threatening calls from people who had lent him. In desperation, he decided to commit suicide and come to the famous bridge for this intention. According to the police, this was the fourth incident when they tried to prevent suicides by jumping off the bridge. In two instances, they were able to save them. Crypto Adoption Growing India has reported a high crypto adoption rate and is expected to surpass 150 million crypto users by the end of 2023. According to a HedgewithCrypto study, India is the 7th biggest nation in terms of crypto adoption, with Australia, USA, and Brazil occupying the first, second, and third spots, respectively. The crypto market has shed nearly $2 trillion of value since its all-time high a...
---
Mumbai Woman Loses $30K in Crypto Scam to Man She Met on Matrimonial Sit...


A 60-year-old Indian woman lost nearly $30,000 in a crypto investment scam after she was approached on the matrimonial site where she had registered herself to look for a life partner. The con man told her that he was a US-based engineer and can make her earn quick profits through bitcoin investments. Investment in Love Gone Wrong According to media reports, the Mumbai woman, who is a retired executive from a private company, registered on a matrimonial website in early 2022. Soon, she was approached by a person on the site, and the two exchanged their phone numbers and started calling and chatting regularly. In March 2022, the man told her about a cryptocurrency investment opportunity and how he, purportedly, was making huge passive incomes. He shared the phone number of another person and told her that he would guide her in making the investments. Between April 2022 and December 2022, the woman invested nearly $30,000 (INR2.4 million) in cryptocurrencies through "the guide.' At one point of time when she had $62,000 in her virtual account, she asked "the guide" to help her withdraw the money. They told her that she would need to pay a currency conversion fee and taxes equivalent to $15,000 to withdraw the money. While she was still thinking about what to do, she noticed that the duo had stopped communicating, and her virtual account had become dysfunctional. At this stage, she approached the police and complained. According to the autho...
---
US Sentences Man to 3 Years in Prison for Defrauding Investors in Crypto...


A U.S. district judge has sentenced a man to three years in prison in a fraudulent cryptocurrency mining scheme. The defendant 'misappropriated his victims' money and failed to provide them with the miners and miner-hosting services they had purchased from him,' according to the U.S. Department of Justice (DOJ). Man Sentenced to Prison for Defrauding Investors in Crypto Mining Scheme The U.S. Department of Justice (DOJ) announced Thursday that Chester (Chet) Stojanovich has been sentenced to three years in prison 'for defrauding purchasers of cryptocurrency miners and miner-hosting services.' He pled guilty in November last year to one count of wire fraud. The DOJ explained that from at least 2019 until his arrest in April 2022, Stojanovich 'allegedly defrauded more than a dozen victims of more than $2 million through fraudulent misrepresentations that he would provide his customers with specialized cryptocurrency-mining computers ('miners') and miner-hosting services that would provide the victims with a lucrative stream of 'hash power' convertible into cryptocurrency.' The Justice Department added: Instead, Stojanovich misappropriated his victims' money and failed to provide them with the miners and miner-hosting services they had purchased from him. Besides failing to provide the buyers with the cryptocurrency mining equipment and the hosting services they had bought, the DOJ said Stojanovich 'employed deceptive practices to create the illusion that such miners had been ac...
---
This Canadian Man Lost his Life Savings in a Crypto Scam on YouTube


Stephen Carr - a resident of Meaford, Ontario - said he lost his entire life savings of nearly $500,000 after being conned into a cryptocurrency scheme on YouTube. Scammers have used the video-sharing website multiple times to lure victims. Some have even uploaded fake recordings of famous people, including Elon Musk, Steve Wozniak, Bill Gates, and Kanye West, who appear to promote dubious cryptocurrency investments. 'I'm Devastated' In a recent interview, Carr said he got involved in the crypto scam through a video he watched on YouTube. The wrongdoers promised viewers they could make significant profits if they invested in their project. Initially, the Canadian found nothing suspicious and contacted the people. He started with a $250 investment and contributed another $2,500 shortly after. After a while, Carr requested a $1,000 withdrawal, and the entity honored it immediately. This gave him more confidence that everything was legitimate, and between October 2022 to January 2023, he invested almost $500,000 (his entire life savings). The Canadian had his first doubts when he saw his funds growing to $1.3 million and asked to cash out part of it. However, the bad actors insisted he pays a $150,000 liquidation fee to complete the withdrawal. 'I got conned, and in hindsight, I put a ridiculous amount of money in this and a ridiculous amount of trust in these people,' Carr regretted. The devastated individual admitted the fraud had forced him to put...
---
Man Pleads Guilty to Stealing Bitcoin 'Seized' by US Government


An Ohio man has pleaded guilty to stealing over 712 bitcoin that was 'seized' by the U.S. government in another criminal case. He has agreed to forfeit some bitcoin, ether, and dogecoin as part of his plea. 'Due to the increase in market prices, the total value of these forfeitable properties exceeds $12 million,' said the U.S. Department of Justice (DOJ).US Man Steals Brother's 'Seized' Bitcoin The U.S. Department of Justice (DOJ) announced Friday that a 31-year-old Ohio man, Gary James Harmon, has pleaded guilty to 'unlawfully stealing' bitcoin that was 'seized' by the federal government in his brother's pending criminal case. The DOJ described: Harmon pleaded guilty to wire fraud and obstruction of justice for unlawfully taking more than 712 bitcoin that had been seized by law enforcement and was subject to forfeiture in the pending criminal prosecution of Larry Harmon. As part of his plea, Gary Harmon agreed to forfeit 'cryptocurrencies and other properties derived from the fraudulently taken proceeds, including more than 647.41 bitcoin (BTC), 2.14 ethereum (ETH), and 17,404,400.64 dogecoin (DOGE),' the DOJ added. 'Due to the increase in market prices, the total value of these forfeitable properties exceeds $12 million.' The Stolen 'Seized' Bitcoin The stolen bitcoin was stored in a Trezor hardware wallet that was seized by the federal government in connection with Larry Harmon, who was arrested in February 2020. The device was stored in an Internal Revenue Service (IRS) ...
---
CoinEx Supports the Dream of Every Common Man by Sponsoring Rugby League...


The Rugby League World Cup 2021 is held in the UK between 15 October and 19 November 2022. It is an honor for CoinEx to be a sponsor of the prestigious RLWC event and to have the opportunity to inspire rugby fans to begin their cryptocurrency trading journeys. CoinEx & RLWC Exclusive CollaborationBy sponsoring the Rugby League World Cup 2021 (RLWC 2021), CoinEx has become the exclusive cryptocurrency trading platform partner of the RLWC, demonstrating its willingness to engage and establish relationships with industries other than crypto. As the exchange strives to accomplish its vision, it also respects and supports the dedication, work and passion of players from non-crypto communities. Why CoinEx chose to sponsor RLWC? The brand concept of CoinEx is to break down the financial shackles that hold back the common man and to provide a platform that everyone can use. Additionally, CoinEx's brand philosophy adheres to the principles of sportsmanship advocated by the RLWC. In sponsoring the RLWC, CoinEx intends to cheer on all dream-seekers since it firmly believes that every individual in the world has unimaginable possibilities. As part of the upcoming RLWC 2021, CoinEx will join sports fans and crypto enthusiasts worldwide to celebrate and cheer on athletes. Together, the world will witness athletes sparing no effort to accomplish their goals as they display 'Beyond Your Limits' sportsmanship. By sponsoring RLWC, CoinEx intends to help more rugby fans learn how to trade cryp...
---
The Other Side Of The Do Kwon Story: Fat Man Terra Visits Laura Shin


It's time to listen to the other side. Fat Man Terra used to be a cog in the Terra machine, but nowadays he's the protocol's biggest critic. He's also a researcher, and his investigation lead him to believe that Terra was a scam from the very beginning. Of course, Laura Shin's Do Kwon interview rubbed Fat Man Terra the wrong way. So, exercising his right to reply, he went to the same platform and told his side of the story. If what Fat Man Terra says is true, the Terra/ Luna story is a horror film. A court will probably decide if he's right or wrong, though. Let's explore his allegations, taking into account that this is just the investigator's interpretation of the facts. He might know more about the Terra/ Luna case than everyone on Earth, though. This is the introduction to the episode titled "Fat Man Terra Speaks: Do Kwon Is a 'Sociopath' and a 'Charismatic Manipulator": "Fat Man Terra, the anonymous Twitter account dedicated to bringing Do Kwon to justice, reacts to my recent interview with Do Kwon and says what he thinks it revealed about his personality." This is the video: Fat Man Terra Presents The Case According to the pseudonymous investigator, the Terra creators were "unfairly enriching themselves" and failed to disclose critical information to investors. On purpose. Regarding his interview with Shin, Fat Man Terra thinks Do Kwon was "dancing around...
---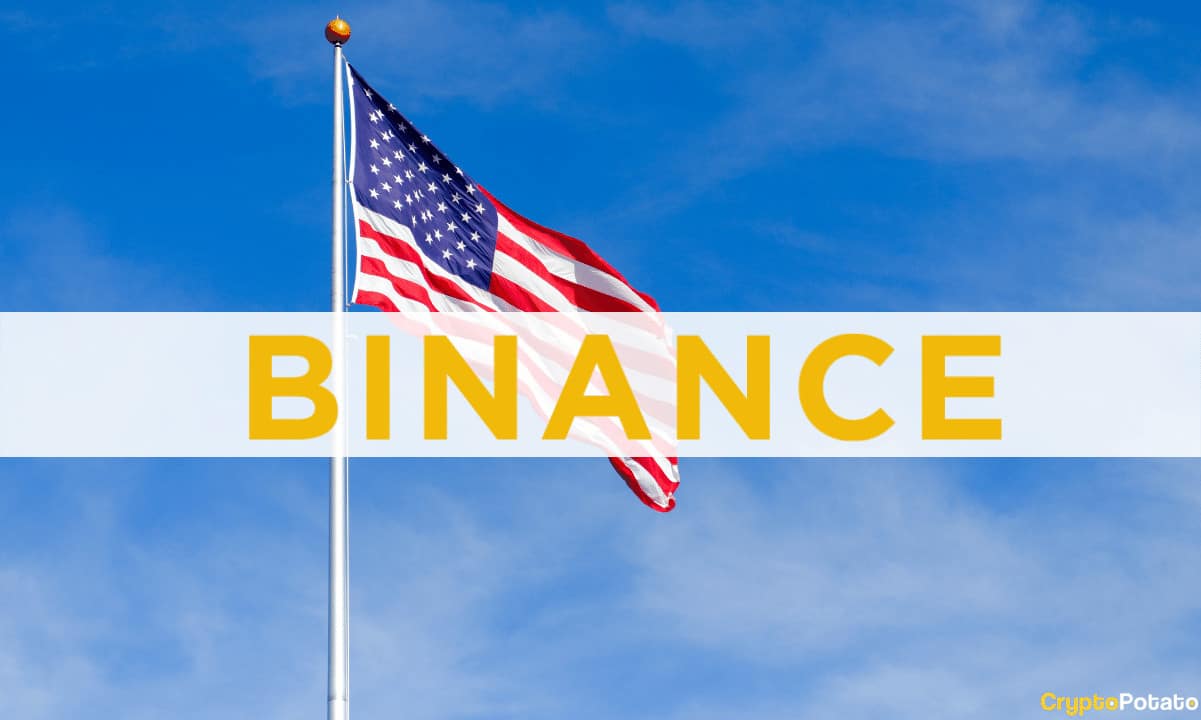 Binance US Hires 'The Most Feared Man on Wall Street' as its Head of Inv...


Binance US - the American subsidiary of the world's largest crypto exchange - appointed the former FBI agent BJ Kang as its first Head of Investigations. In this role, he will aim to ensure maximum customer protection by 'partnering closely' with regulators and law enforcement agents. 'The Most Feared Man on Wall Street' Joins Binance US According to a recent announcement, BJ Kang will use his rich experience to identify illicit criminal activities related to cryptocurrencies and strengthen the platform's security. The CEO of Binance US - Brian Shroder - described the new Head of Investigations as 'one of the most respected and accomplished professionals in federal law enforcement.' He has played a key role in the investigation of some of the highest profile cyber crime cases in the past several years, the executive reminded: 'He will be instrumental in strengthening our partnerships with law enforcement agencies and ensuring Binance.US continues to be a leader in developing a safe, secure digital asset marketplace for all Americans.' BJ Kang received multiple awards for his achievements throughout his career at the Bureau. He led the 'prep walk' of the American fraudster Bernie Madoff in 2008 and participated in the arrest of the Sri Lankan-American Raj Rajaratnam a year later. Consequently, Reuters granted him the nickname 'The most feared man on Wall Street.' Commenting on his new role, BJ Kang praised Binance US as a leading platform that has establ...
---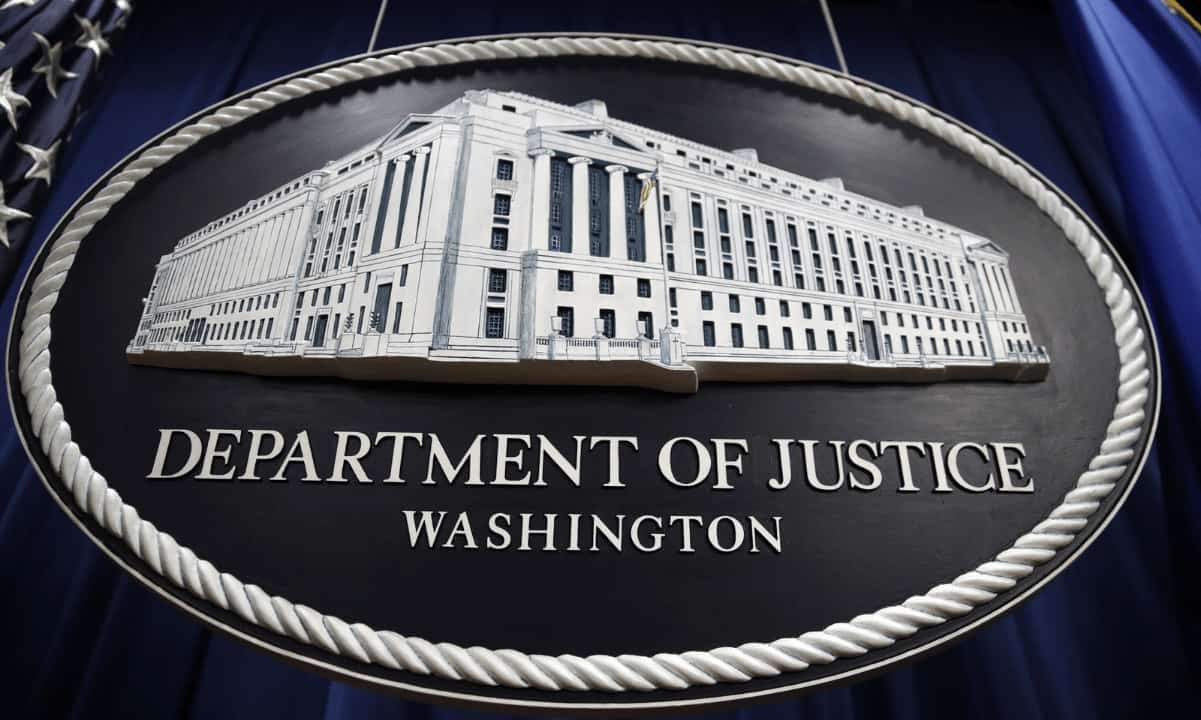 US DOJ Seizes $22M in Bitcoin From a Man Participating in Ransomware Att...


The US Department of Justice confiscated 719 bitcoins from the 35-year-old Canadian - Sebastien Vachon-Desjardins - for participating in the NetWalker ransomware attacks. At the time of the seizure, the amount of cryptocurrency equaled nearly $22 million. Prison Time for the Criminal According to a recent announcement, Vachon-Desjardins was involved in a sophisticated type of ransomware known as NetWalker. The malicious software targeted victims all over the globe, including firms, emergency services, colleges, and universities. It is worth noting that the attacks' main focus was on the healthcare sector during the COVID-19 pandemic. Assistant Attorney General Kenneth A. Polite, Jr. of the Justice Department's Criminal Division said the wrongdoer targeted mainly rich people and high-value companies and profited from 'the chaos caused by encrypting and stealing the victims' data.' As a result of the investigation, the US DOJ seized $742,840 in Canadian dollars and 719 BTC. At the time of the confiscation, the cryptocurrency equaled $21.8 million, while its today's value is $14.4 million. Additionally, the US authorities secured the man's extradition to the States and sentenced him to spend the next 20 years in federal prison. Kenneth A. Polite, Jr believes the harsh punishment could serve as an example to those who think they can exploit victims this way. Commenting on the matter was David Walker - Special Agent in Charge of the FBI Tampa Field Office: 'This sentencing serves ...
---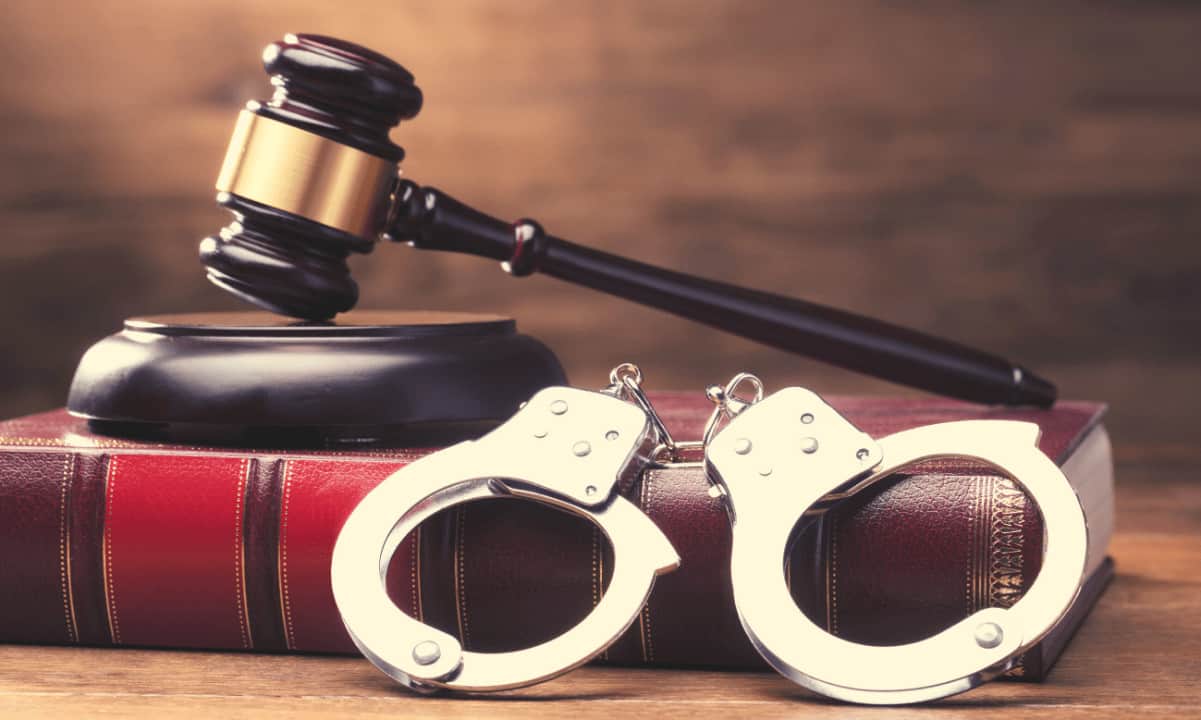 Dutch Police Arrested a Man for Allegedly Laundering Millions With Crypt...


The cybercrime team of the Central Netherlands police arrested a 39-year-old resident of Veenendaal on suspicion of laundering tens of millions of euros via stolen cryptocurrencies. The police also suggested that the individual amassed his digital asset holdings through fake updates from crypto wallet Electrum. The Latest Crypto Scam in the Netherlands The Netherlands' police reported the arrest of the wrongdoer on its official website. According to the investigation, once stealing amounts of Bitcoin, he repeatedly converted it into Monero and vice versa through the decentralized exchange Bisq. Thus, his fraudulent transactions were hard to be identified without thorough examination. Local law enforcement agents, though, conducted a joint operation with the central cybercrime team to monitor specific BTC transactions and eventually traced those activities to the 39-year-old. At the time of his arrest, he was in the village of Veenendaal. Over the course of his fraud, the police estimated that he had laundered tens of millions of euros worth of cryptocurrencies. The authorities confiscated that amount and searched his home, where they seized 'data carriers' to help the ongoing investigations. To collect his bitcoin possessions, the individual allegedly used a malicious software update for the Electrum wallet. It is an open-source BTC wallet application that allows users to manage their digital assets. Without giving additional details, the Dutch police stated: 'The funds were ...
---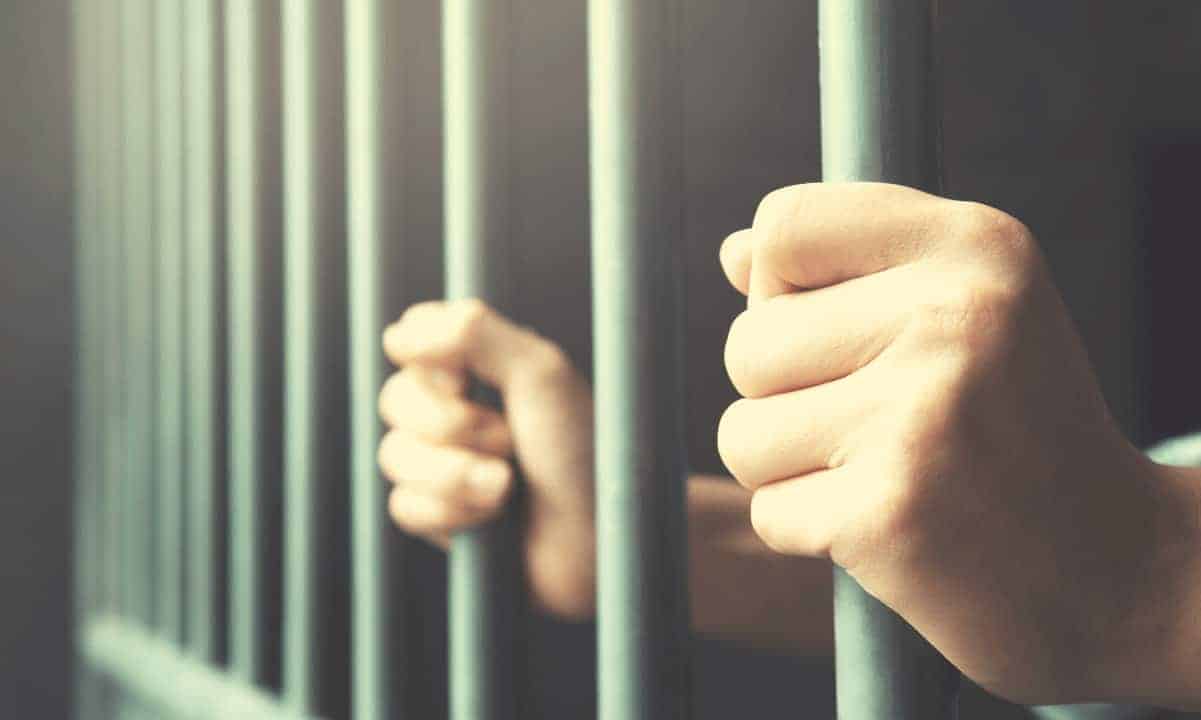 Florida Man Faces Five Years in Prison for Stealing $100M Worth of Crypt...


Joshua David Nicholas - a resident of Florida - pleaded guilty that he and other members of the cryptocurrency platform EmpiresX skimmed investors with $100 million worth of digital assets. He now faces a maximum penalty of up to five years in Federal prison. Last month, the US authorities brought to justice another criminal crew from the Florida region. The Miami citizens - Esteban Cabrera Da Corte, Luis Hernandez Gonzalez, and Asdrubal Ramirez Meza - might spend up to 30 years behind bars for defrauding banks and a cryptocurrency platform for more than $4 million. The Multi-Million Crypto Ponzi Scheme According to a statement by the US Department of Justice, Joshua David Nicholas was the 'Head Trader' for EmpiresX, promoted as a cryptocurrency platform that offers 'guaranteed' returns to investors. Nonetheless, the trading venue was a fraudulent scheme that skimmed investors with $100 million worth of digital assets. Over the years of its existence, Nicholas and some of his colleagues lied to users that the company employed artificial and human intelligence to maximize profitability. EmpiresX operated as a typical Ponzi scheme, was not registered with the financial regulators, and never even took steps to receive the necessary licenses. The leader of the platform pleaded guilty to one count of conspiracy to commit securities fraud. Since he admitted his crimes, he will face a maximum sentence of five years in Federal prison. A sentencing date is yet to be scheduled as the j...
---
WATCH: Bitcoin, Wyckoff Theory, And The Composite Man | BTCUSD September...


In this episode of NewsBTC's daily technical analysis videos, we compare Bitcoin price action with Wyckoff accumulation schematics, price cycles and more. Take a look at the video below: VIDEO: Bitcoin Price Analysis (BTCUSD): September 8, 2022 This video provides a detailed look at Bitcoin market cycles using Wyckoff theory and other cyclical tools. Is The Composite Man Behind Bitcoin Mark Down? Wyckoff theory is based on the idea that retail traders are regularly outsmarted by large operators he referred to as the Composite Man. It is also known for its phases of accumulation and distribution, and the mark up and mark down phases that occur in between as the market goes through bullish and bearish cycles. The recent price action continues to follow what looks a lot like Wyckoff accumulation. After breaching preliminary support, price reached the selling climax at $17,500. What we potentially just saw this week was a secondary test in phase B. that's the good news. The bad news is that there could be a long time until we see high prices again. A comparison with an Wyckoff accumulation schematic | Source: BTCUSD on TradingView.com How A Spring Could Put An End To Crypto Winter That was also just one of Wyckoff's accumulation schematics. Another schematic example includes a final shakeout called a spring. Based on the schematic, the spring would occur some time around December and a breakout would occur in April. This is especially notable, becaus...
---
41-Year-Old Man Who Sold Drugs for Crypto Gets Nine Years in Jail


A West Yorkshire resident, Simon Barclay, has been convicted of drug trafficking worth millions of pounds on the dark web with cryptocurrency proceeds. Man Pleads Guilty to Drug Deals Involving Crypto Barclay, 41, pleaded guilty on Tuesday at Leeds Crown Court to several crimes, including the possession of Class A and B drugs and crime proceeds stored in crypto assets valued at about £5.5 million ($6.6 million) in late 2021. According to a West Yorkshire Police report, Barclay's illegal activities were first noticed in 2021 by the Eastern Region Special Operations Unit (ERSOU), the UK's national dark web criminality investigations division. After months of investigation, the convict's identity was uncovered, and the ERSOU made contact with the Yorkshire and Humber Regional Cyber Crime Unit and Kirklees Police. The Yorkshire cybercrime unit and Kirklees Police began to investigate further by monitoring Barclay's routine drops to a local post office from addresses connected to him. In November 2021, the drug dealer was arrested by Kirklees Programme Precision Officers. After his capture, the authorities searched his properties, including his personal computers, to discover the drugs and cryptocurrencies. Nine Years in Jail Commenting on the case, DI Simon Reddington, an officer at the Kirklees Police Programme Precision Team, said: 'Barclay's use of the dark web proved to be the key to opening the door to his drugs network, and this operation truly demonstrates the effect...
---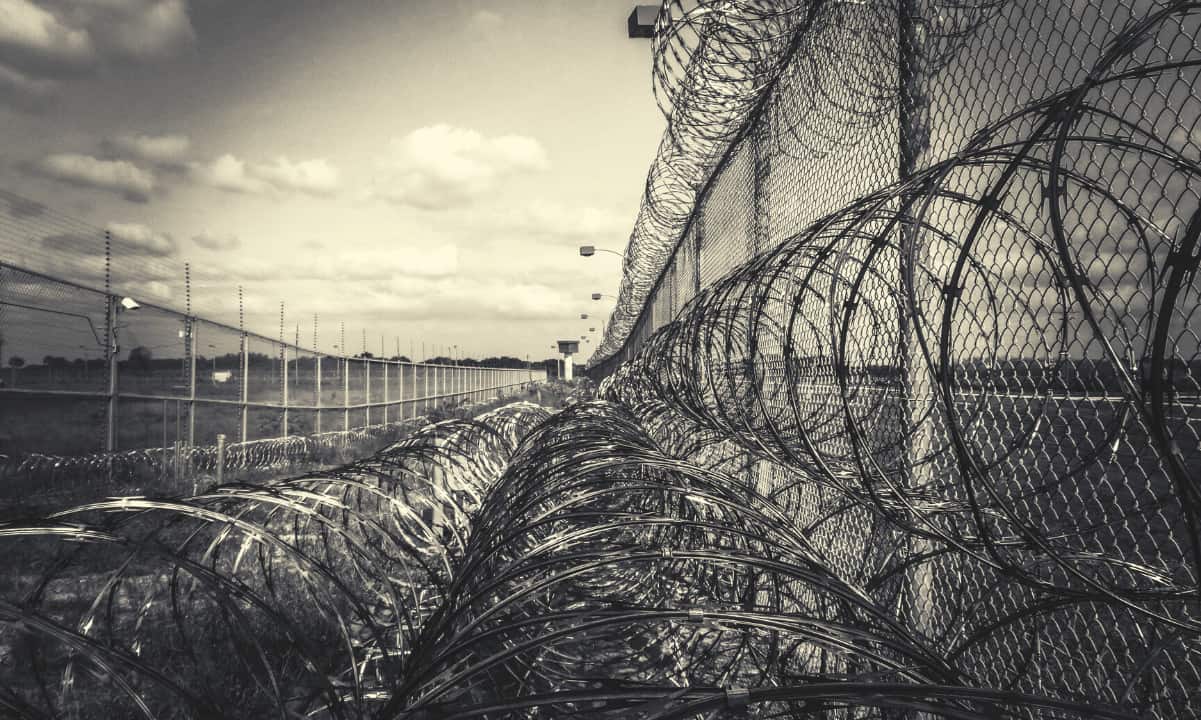 California Man Pays a Hitman $13K in Bitcoin to Kill his Ex-Girlfriend (...


Scott Quinn Berkett - a 25-year-old resident of Beverly Hills, Los Angeles - reportedly pleaded guilty to transferring $13,000 worth of bitcoin to a hitman on the Dark Web. The latter was supposed to kill Berkett's ex-girlfriend. Bitcoin on the Crime Scene According to coverage by CBS News, the California man and his unidentified partner met online in 2020, and several months later, they started dating. Shortly after, though, the woman tried to end that relationship claiming that Berkett was 'sexually aggressive.' For his part, the man did everything possible to continue the love affair. At one point, the woman's family was so worried that they contacted Berkett asking him to stay away from her. The 25-year-old did not abide by that request and even hired a hitman on the Dark Web who was paid $13,000 in bitcoin to murder the woman. Fortunately, undercover agents were quick to reveal the crime and contacted Berkett introducing themselves as the hitman. The resident of Beverly Hills confirmed certain pictures of the victim and even sent an additional $1,000 to the detectives requesting proof of the murder. His sentence is scheduled for September 13 and he faces a maximum prison time of 10 years in a federal facility. Dark Web and Crypto Critics of the asset class often argue that digital assets could facilitate illegal activities. And indeed, there have been quite a few examples of such transactions in the past years. Last summer, the Indian police arrested Makarand Pardeep Adi...
---
Mexico's Third Richest Man Says No To Bonds, Yes To Bitcoin


Ricardo Salinas Pliego is the third richest man in Mexico who has been making headlines for his stance on bitcoin. The billionaire saw Elektra, a supermarket chain, become the first to accept bitcoin payments in the future. He has also been a strong advocate for investing in the digital asset as opposed to traditional assets. This time around, the billionaire has shocked investors after revealing that he now holds the majority of his portfolio in bitcoin. 60% To Bitcoin During the Bitcoin conference that is being held in Miami, billionaire Ricardo Salinas made a shocking revelation. He said that the majority of his portfolio was in bitcoin and bitcoin equities, making up a total of 60% of the said portfolio. This is up significantly from the 10% of his total net worth that Salinas had said was in the digital asset last year. Going by this means that Salinas currently has billions of dollars worth of exposure to the pioneer cryptocurrency. Bit Although the allocated portion of the billionaire's portfolio to bitcoin is large, it is no surprise that he chose to take the plunge. For the longest time, Salinas has been advising investors to put a portion of their portfolios into the digital asset. Often advising against storing wealth in fiat currencies. BTC continues on downtrend | Source: BTCUSD on TradingView.com It's A No For Bonds Bonds have been a way for the ultra-wealthy to secure safe returns for the longest time. However, with inflation rates rising faster th...
---
More Matrix AI Network (

#MAN

) News