| | | |
| --- | --- | --- |
| | Matrix AI Network | #MAN |
---
| | | | | |
| --- | --- | --- | --- | --- |
| MAN Price: | $0.025 | | Volume: | $461.5 K |
| All Time High: | $1.75 | | Market Cap: | $3.8 M |
---
---
| | | | | |
| --- | --- | --- | --- | --- |
| Circulating Supply: | 150,000,000 | | Exchanges: | 4+ |
| Total Supply: | 150,000,000 | | Markets: | 6 |
| Max Supply: | 250,000,000 | | Pairs: | 9 |
---
---
---
The price of #MAN today is $0.025 USD.

The lowest MAN price for this period was $0, the highest was $0.025, and the current live price for one MAN coin is $0.02519.

The all-time high MAN coin price was $1.75.

Use our custom price calculator to see the hypothetical price of MAN with market cap of BTC or other crypto coins.
---
---
The code for Matrix AI Network crypto currency is #MAN.

Matrix AI Network is 5 years old.
---
---
The current market capitalization for Matrix AI Network is $3,777,859.

Matrix AI Network is ranked #697 out of all coins, by market cap (and other factors).
---
---
The trading volume is medium during the past 24 hours for #MAN.

Today's 24-hour trading volume across all exchanges for Matrix AI Network is $461,490.
---
---
The circulating supply of MAN is 150,000,000 coins, which is 60% of the maximum coin supply.
---
---
---
---
Note that there are multiple coins that share the code #MAN, and you can view them on our MAN disambiguation page.
---
---
---
---
This Canadian Man Lost his Life Savings in a Crypto Scam on YouTube


Stephen Carr - a resident of Meaford, Ontario - said he lost his entire life savings of nearly $500,000 after being conned into a cryptocurrency scheme on YouTube. Scammers have used the video-sharing website multiple times to lure victims. Some have even uploaded fake recordings of famous people, including Elon Musk, Steve Wozniak, Bill Gates, and Kanye West, who appear to promote dubious cryptocurrency investments. 'I'm Devastated' In a recent interview, Carr said he got involved in the crypto scam through a video he watched on YouTube. The wrongdoers promised viewers they could make significant profits if they invested in their project. Initially, the Canadian found nothing suspicious and contacted the people. He started with a $250 investment and contributed another $2,500 shortly after. After a while, Carr requested a $1,000 withdrawal, and the entity honored it immediately. This gave him more confidence that everything was legitimate, and between October 2022 to January 2023, he invested almost $500,000 (his entire life savings). The Canadian had his first doubts when he saw his funds growing to $1.3 million and asked to cash out part of it. However, the bad actors insisted he pays a $150,000 liquidation fee to complete the withdrawal. 'I got conned, and in hindsight, I put a ridiculous amount of money in this and a ridiculous amount of trust in these people,' Carr regretted. The devastated individual admitted the fraud had forced him to put...
---
Man Pleads Guilty to Stealing Bitcoin 'Seized' by US Government


An Ohio man has pleaded guilty to stealing over 712 bitcoin that was 'seized' by the U.S. government in another criminal case. He has agreed to forfeit some bitcoin, ether, and dogecoin as part of his plea. 'Due to the increase in market prices, the total value of these forfeitable properties exceeds $12 million,' said the U.S. Department of Justice (DOJ).US Man Steals Brother's 'Seized' Bitcoin The U.S. Department of Justice (DOJ) announced Friday that a 31-year-old Ohio man, Gary James Harmon, has pleaded guilty to 'unlawfully stealing' bitcoin that was 'seized' by the federal government in his brother's pending criminal case. The DOJ described: Harmon pleaded guilty to wire fraud and obstruction of justice for unlawfully taking more than 712 bitcoin that had been seized by law enforcement and was subject to forfeiture in the pending criminal prosecution of Larry Harmon. As part of his plea, Gary Harmon agreed to forfeit 'cryptocurrencies and other properties derived from the fraudulently taken proceeds, including more than 647.41 bitcoin (BTC), 2.14 ethereum (ETH), and 17,404,400.64 dogecoin (DOGE),' the DOJ added. 'Due to the increase in market prices, the total value of these forfeitable properties exceeds $12 million.' The Stolen 'Seized' Bitcoin The stolen bitcoin was stored in a Trezor hardware wallet that was seized by the federal government in connection with Larry Harmon, who was arrested in February 2020. The device was stored in an Internal Revenue Service (IRS) ...
---
CoinEx Supports the Dream of Every Common Man by Sponsoring Rugby League...


The Rugby League World Cup 2021 is held in the UK between 15 October and 19 November 2022. It is an honor for CoinEx to be a sponsor of the prestigious RLWC event and to have the opportunity to inspire rugby fans to begin their cryptocurrency trading journeys. CoinEx & RLWC Exclusive CollaborationBy sponsoring the Rugby League World Cup 2021 (RLWC 2021), CoinEx has become the exclusive cryptocurrency trading platform partner of the RLWC, demonstrating its willingness to engage and establish relationships with industries other than crypto. As the exchange strives to accomplish its vision, it also respects and supports the dedication, work and passion of players from non-crypto communities. Why CoinEx chose to sponsor RLWC? The brand concept of CoinEx is to break down the financial shackles that hold back the common man and to provide a platform that everyone can use. Additionally, CoinEx's brand philosophy adheres to the principles of sportsmanship advocated by the RLWC. In sponsoring the RLWC, CoinEx intends to cheer on all dream-seekers since it firmly believes that every individual in the world has unimaginable possibilities. As part of the upcoming RLWC 2021, CoinEx will join sports fans and crypto enthusiasts worldwide to celebrate and cheer on athletes. Together, the world will witness athletes sparing no effort to accomplish their goals as they display 'Beyond Your Limits' sportsmanship. By sponsoring RLWC, CoinEx intends to help more rugby fans learn how to trade cryp...
---
The Other Side Of The Do Kwon Story: Fat Man Terra Visits Laura Shin


It's time to listen to the other side. Fat Man Terra used to be a cog in the Terra machine, but nowadays he's the protocol's biggest critic. He's also a researcher, and his investigation lead him to believe that Terra was a scam from the very beginning. Of course, Laura Shin's Do Kwon interview rubbed Fat Man Terra the wrong way. So, exercising his right to reply, he went to the same platform and told his side of the story. If what Fat Man Terra says is true, the Terra/ Luna story is a horror film. A court will probably decide if he's right or wrong, though. Let's explore his allegations, taking into account that this is just the investigator's interpretation of the facts. He might know more about the Terra/ Luna case than everyone on Earth, though. This is the introduction to the episode titled "Fat Man Terra Speaks: Do Kwon Is a 'Sociopath' and a 'Charismatic Manipulator": "Fat Man Terra, the anonymous Twitter account dedicated to bringing Do Kwon to justice, reacts to my recent interview with Do Kwon and says what he thinks it revealed about his personality." This is the video: Fat Man Terra Presents The Case According to the pseudonymous investigator, the Terra creators were "unfairly enriching themselves" and failed to disclose critical information to investors. On purpose. Regarding his interview with Shin, Fat Man Terra thinks Do Kwon was "dancing around...
---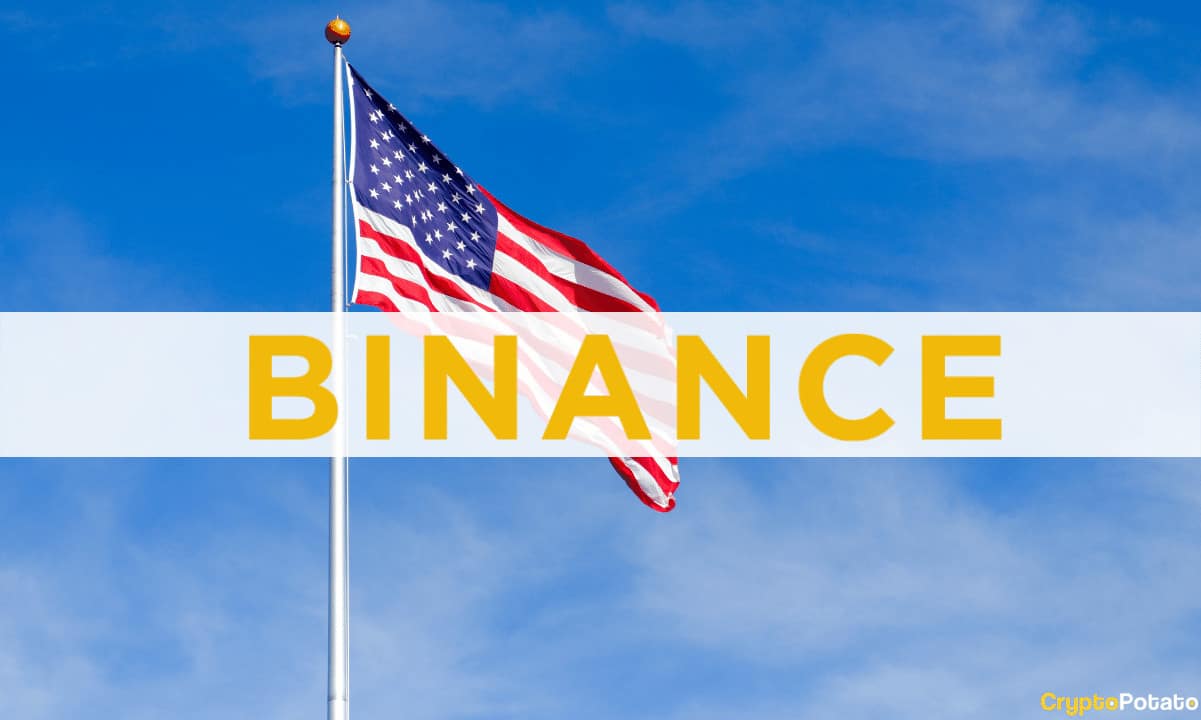 Binance US Hires 'The Most Feared Man on Wall Street' as its Head of Inv...


Binance US - the American subsidiary of the world's largest crypto exchange - appointed the former FBI agent BJ Kang as its first Head of Investigations. In this role, he will aim to ensure maximum customer protection by 'partnering closely' with regulators and law enforcement agents. 'The Most Feared Man on Wall Street' Joins Binance US According to a recent announcement, BJ Kang will use his rich experience to identify illicit criminal activities related to cryptocurrencies and strengthen the platform's security. The CEO of Binance US - Brian Shroder - described the new Head of Investigations as 'one of the most respected and accomplished professionals in federal law enforcement.' He has played a key role in the investigation of some of the highest profile cyber crime cases in the past several years, the executive reminded: 'He will be instrumental in strengthening our partnerships with law enforcement agencies and ensuring Binance.US continues to be a leader in developing a safe, secure digital asset marketplace for all Americans.' BJ Kang received multiple awards for his achievements throughout his career at the Bureau. He led the 'prep walk' of the American fraudster Bernie Madoff in 2008 and participated in the arrest of the Sri Lankan-American Raj Rajaratnam a year later. Consequently, Reuters granted him the nickname 'The most feared man on Wall Street.' Commenting on his new role, BJ Kang praised Binance US as a leading platform that has establ...
---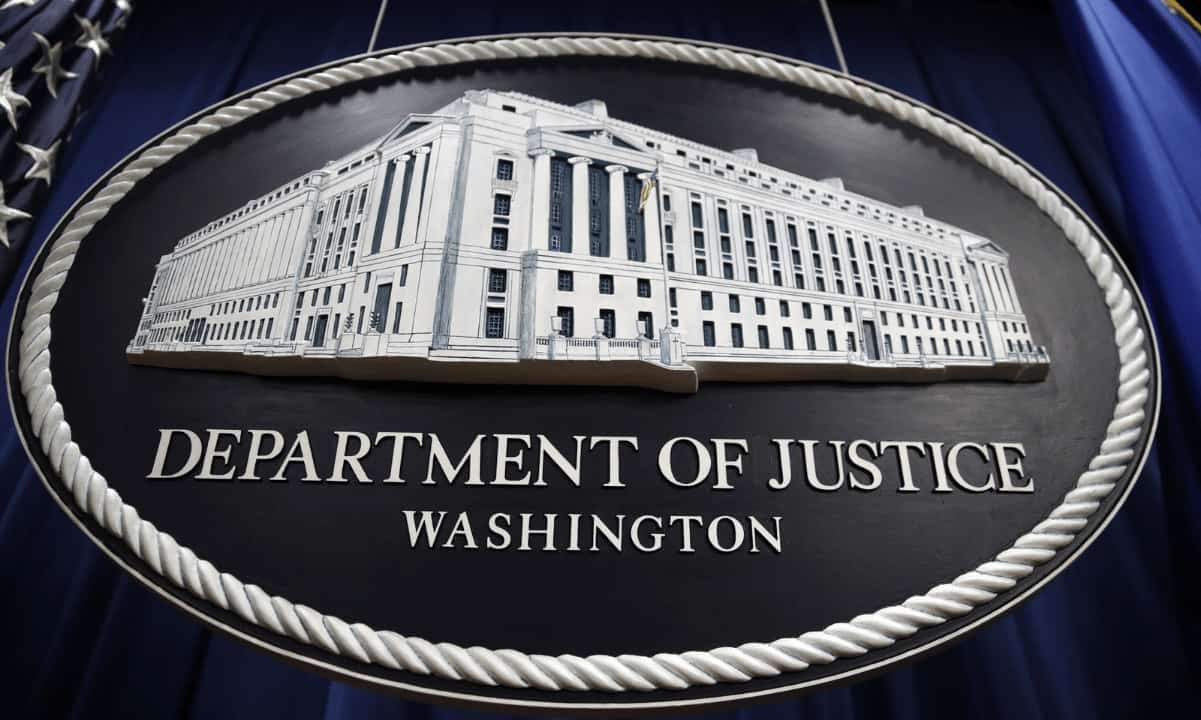 US DOJ Seizes $22M in Bitcoin From a Man Participating in Ransomware Att...


The US Department of Justice confiscated 719 bitcoins from the 35-year-old Canadian - Sebastien Vachon-Desjardins - for participating in the NetWalker ransomware attacks. At the time of the seizure, the amount of cryptocurrency equaled nearly $22 million. Prison Time for the Criminal According to a recent announcement, Vachon-Desjardins was involved in a sophisticated type of ransomware known as NetWalker. The malicious software targeted victims all over the globe, including firms, emergency services, colleges, and universities. It is worth noting that the attacks' main focus was on the healthcare sector during the COVID-19 pandemic. Assistant Attorney General Kenneth A. Polite, Jr. of the Justice Department's Criminal Division said the wrongdoer targeted mainly rich people and high-value companies and profited from 'the chaos caused by encrypting and stealing the victims' data.' As a result of the investigation, the US DOJ seized $742,840 in Canadian dollars and 719 BTC. At the time of the confiscation, the cryptocurrency equaled $21.8 million, while its today's value is $14.4 million. Additionally, the US authorities secured the man's extradition to the States and sentenced him to spend the next 20 years in federal prison. Kenneth A. Polite, Jr believes the harsh punishment could serve as an example to those who think they can exploit victims this way. Commenting on the matter was David Walker - Special Agent in Charge of the FBI Tampa Field Office: 'This sentencing serves ...
---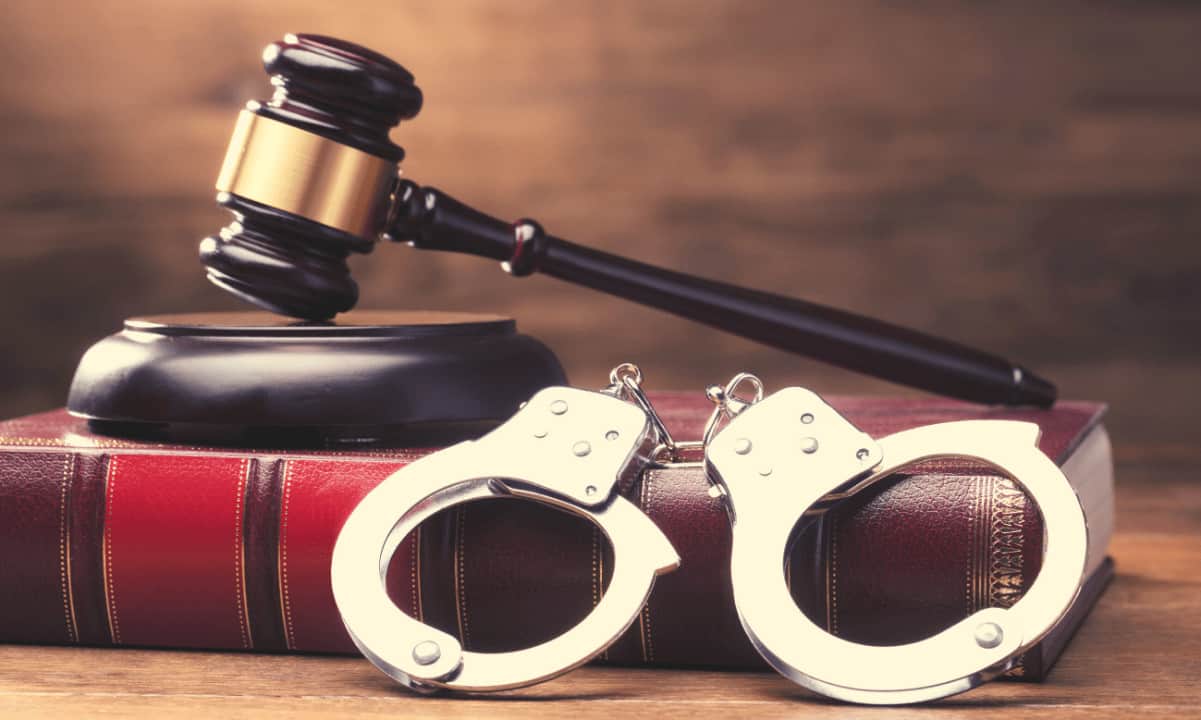 Dutch Police Arrested a Man for Allegedly Laundering Millions With Crypt...


The cybercrime team of the Central Netherlands police arrested a 39-year-old resident of Veenendaal on suspicion of laundering tens of millions of euros via stolen cryptocurrencies. The police also suggested that the individual amassed his digital asset holdings through fake updates from crypto wallet Electrum. The Latest Crypto Scam in the Netherlands The Netherlands' police reported the arrest of the wrongdoer on its official website. According to the investigation, once stealing amounts of Bitcoin, he repeatedly converted it into Monero and vice versa through the decentralized exchange Bisq. Thus, his fraudulent transactions were hard to be identified without thorough examination. Local law enforcement agents, though, conducted a joint operation with the central cybercrime team to monitor specific BTC transactions and eventually traced those activities to the 39-year-old. At the time of his arrest, he was in the village of Veenendaal. Over the course of his fraud, the police estimated that he had laundered tens of millions of euros worth of cryptocurrencies. The authorities confiscated that amount and searched his home, where they seized 'data carriers' to help the ongoing investigations. To collect his bitcoin possessions, the individual allegedly used a malicious software update for the Electrum wallet. It is an open-source BTC wallet application that allows users to manage their digital assets. Without giving additional details, the Dutch police stated: 'The funds were ...
---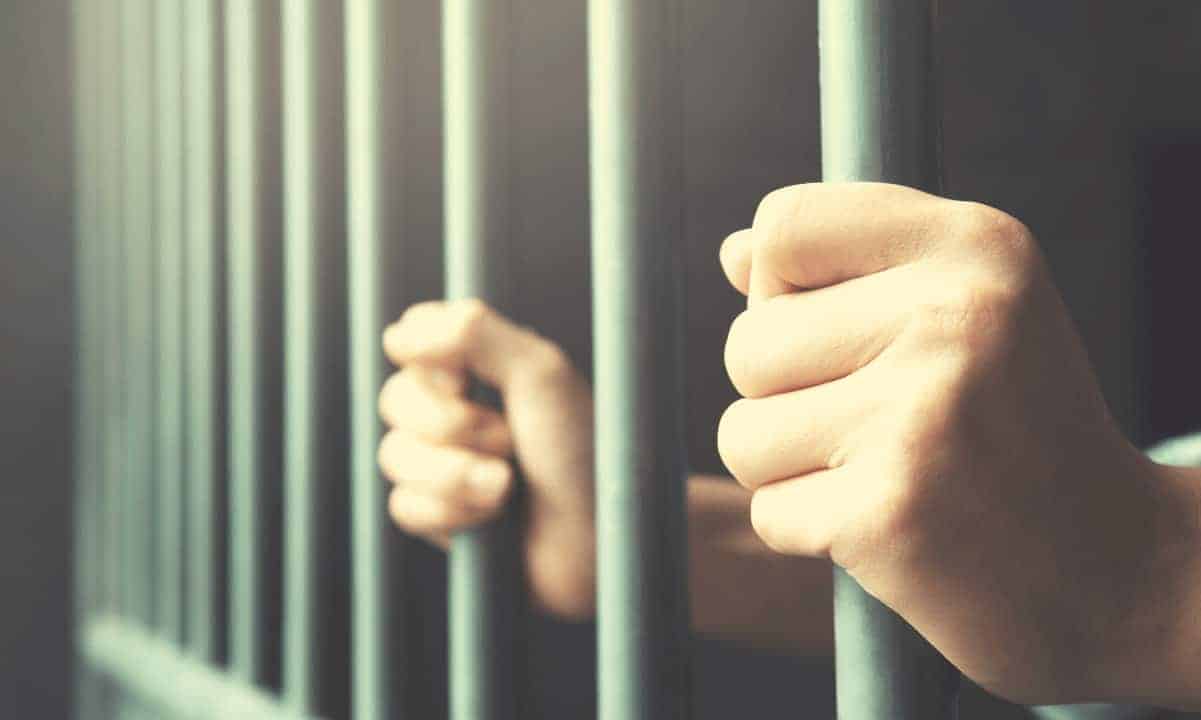 Florida Man Faces Five Years in Prison for Stealing $100M Worth of Crypt...


Joshua David Nicholas - a resident of Florida - pleaded guilty that he and other members of the cryptocurrency platform EmpiresX skimmed investors with $100 million worth of digital assets. He now faces a maximum penalty of up to five years in Federal prison. Last month, the US authorities brought to justice another criminal crew from the Florida region. The Miami citizens - Esteban Cabrera Da Corte, Luis Hernandez Gonzalez, and Asdrubal Ramirez Meza - might spend up to 30 years behind bars for defrauding banks and a cryptocurrency platform for more than $4 million. The Multi-Million Crypto Ponzi Scheme According to a statement by the US Department of Justice, Joshua David Nicholas was the 'Head Trader' for EmpiresX, promoted as a cryptocurrency platform that offers 'guaranteed' returns to investors. Nonetheless, the trading venue was a fraudulent scheme that skimmed investors with $100 million worth of digital assets. Over the years of its existence, Nicholas and some of his colleagues lied to users that the company employed artificial and human intelligence to maximize profitability. EmpiresX operated as a typical Ponzi scheme, was not registered with the financial regulators, and never even took steps to receive the necessary licenses. The leader of the platform pleaded guilty to one count of conspiracy to commit securities fraud. Since he admitted his crimes, he will face a maximum sentence of five years in Federal prison. A sentencing date is yet to be scheduled as the j...
---
WATCH: Bitcoin, Wyckoff Theory, And The Composite Man | BTCUSD September...


In this episode of NewsBTC's daily technical analysis videos, we compare Bitcoin price action with Wyckoff accumulation schematics, price cycles and more. Take a look at the video below: VIDEO: Bitcoin Price Analysis (BTCUSD): September 8, 2022 This video provides a detailed look at Bitcoin market cycles using Wyckoff theory and other cyclical tools. Is The Composite Man Behind Bitcoin Mark Down? Wyckoff theory is based on the idea that retail traders are regularly outsmarted by large operators he referred to as the Composite Man. It is also known for its phases of accumulation and distribution, and the mark up and mark down phases that occur in between as the market goes through bullish and bearish cycles. The recent price action continues to follow what looks a lot like Wyckoff accumulation. After breaching preliminary support, price reached the selling climax at $17,500. What we potentially just saw this week was a secondary test in phase B. that's the good news. The bad news is that there could be a long time until we see high prices again. A comparison with an Wyckoff accumulation schematic | Source: BTCUSD on TradingView.com How A Spring Could Put An End To Crypto Winter That was also just one of Wyckoff's accumulation schematics. Another schematic example includes a final shakeout called a spring. Based on the schematic, the spring would occur some time around December and a breakout would occur in April. This is especially notable, becaus...
---
41-Year-Old Man Who Sold Drugs for Crypto Gets Nine Years in Jail


A West Yorkshire resident, Simon Barclay, has been convicted of drug trafficking worth millions of pounds on the dark web with cryptocurrency proceeds. Man Pleads Guilty to Drug Deals Involving Crypto Barclay, 41, pleaded guilty on Tuesday at Leeds Crown Court to several crimes, including the possession of Class A and B drugs and crime proceeds stored in crypto assets valued at about £5.5 million ($6.6 million) in late 2021. According to a West Yorkshire Police report, Barclay's illegal activities were first noticed in 2021 by the Eastern Region Special Operations Unit (ERSOU), the UK's national dark web criminality investigations division. After months of investigation, the convict's identity was uncovered, and the ERSOU made contact with the Yorkshire and Humber Regional Cyber Crime Unit and Kirklees Police. The Yorkshire cybercrime unit and Kirklees Police began to investigate further by monitoring Barclay's routine drops to a local post office from addresses connected to him. In November 2021, the drug dealer was arrested by Kirklees Programme Precision Officers. After his capture, the authorities searched his properties, including his personal computers, to discover the drugs and cryptocurrencies. Nine Years in Jail Commenting on the case, DI Simon Reddington, an officer at the Kirklees Police Programme Precision Team, said: 'Barclay's use of the dark web proved to be the key to opening the door to his drugs network, and this operation truly demonstrates the effect...
---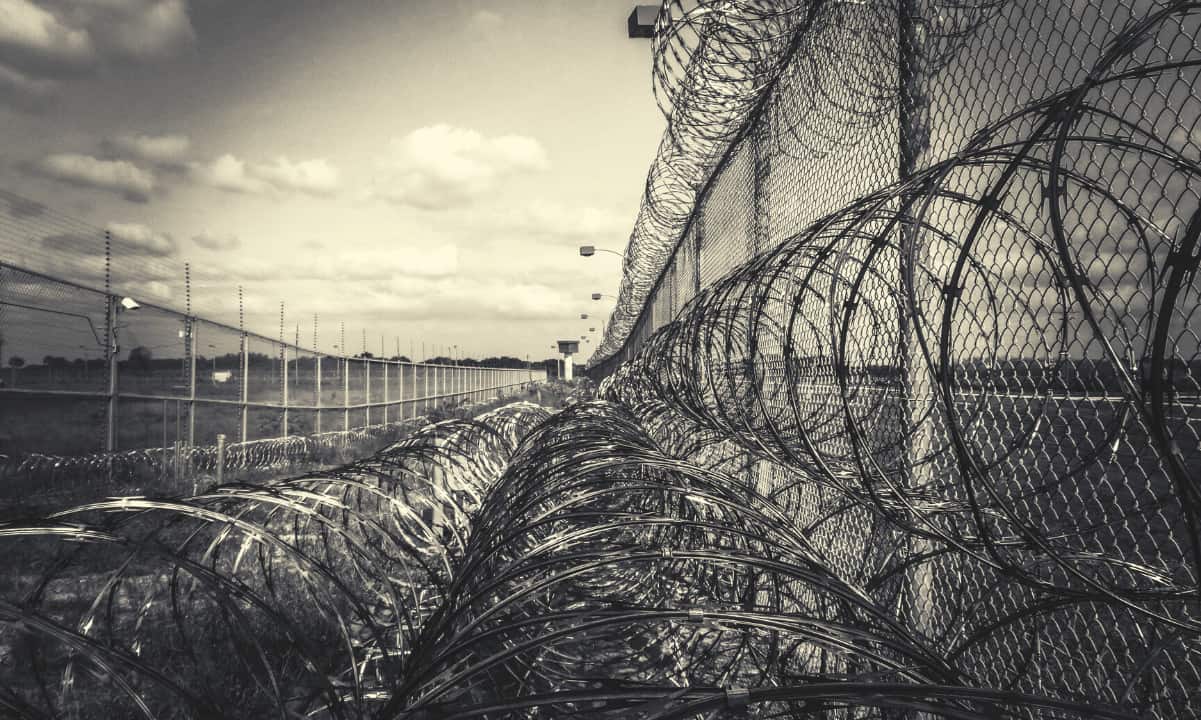 California Man Pays a Hitman $13K in Bitcoin to Kill his Ex-Girlfriend (...


Scott Quinn Berkett - a 25-year-old resident of Beverly Hills, Los Angeles - reportedly pleaded guilty to transferring $13,000 worth of bitcoin to a hitman on the Dark Web. The latter was supposed to kill Berkett's ex-girlfriend. Bitcoin on the Crime Scene According to coverage by CBS News, the California man and his unidentified partner met online in 2020, and several months later, they started dating. Shortly after, though, the woman tried to end that relationship claiming that Berkett was 'sexually aggressive.' For his part, the man did everything possible to continue the love affair. At one point, the woman's family was so worried that they contacted Berkett asking him to stay away from her. The 25-year-old did not abide by that request and even hired a hitman on the Dark Web who was paid $13,000 in bitcoin to murder the woman. Fortunately, undercover agents were quick to reveal the crime and contacted Berkett introducing themselves as the hitman. The resident of Beverly Hills confirmed certain pictures of the victim and even sent an additional $1,000 to the detectives requesting proof of the murder. His sentence is scheduled for September 13 and he faces a maximum prison time of 10 years in a federal facility. Dark Web and Crypto Critics of the asset class often argue that digital assets could facilitate illegal activities. And indeed, there have been quite a few examples of such transactions in the past years. Last summer, the Indian police arrested Makarand Pardeep Adi...
---
Mexico's Third Richest Man Says No To Bonds, Yes To Bitcoin


Ricardo Salinas Pliego is the third richest man in Mexico who has been making headlines for his stance on bitcoin. The billionaire saw Elektra, a supermarket chain, become the first to accept bitcoin payments in the future. He has also been a strong advocate for investing in the digital asset as opposed to traditional assets. This time around, the billionaire has shocked investors after revealing that he now holds the majority of his portfolio in bitcoin. 60% To Bitcoin During the Bitcoin conference that is being held in Miami, billionaire Ricardo Salinas made a shocking revelation. He said that the majority of his portfolio was in bitcoin and bitcoin equities, making up a total of 60% of the said portfolio. This is up significantly from the 10% of his total net worth that Salinas had said was in the digital asset last year. Going by this means that Salinas currently has billions of dollars worth of exposure to the pioneer cryptocurrency. Bit Although the allocated portion of the billionaire's portfolio to bitcoin is large, it is no surprise that he chose to take the plunge. For the longest time, Salinas has been advising investors to put a portion of their portfolios into the digital asset. Often advising against storing wealth in fiat currencies. BTC continues on downtrend | Source: BTCUSD on TradingView.com It's A No For Bonds Bonds have been a way for the ultra-wealthy to secure safe returns for the longest time. However, with inflation rates rising faster th...
---
Feds Seize $34 Million in Crypto From Unidentified Florida Man


On April 4, 2022, the Department of Justice (DOJ) and the U.S. Attorney's Office of South Florida revealed that law enforcement seized $34 million in crypto assets from an unidentified man living in Florida. According to the DOJ, the man allegedly conducted more than 100,000 sales on darknet markets, selling online account information tied to people's Netflix, HBO, and Uber accounts.DOJ Seizes $34 Million in Digital Assets From Florida Resident Accused of Selling Stolen Online Information via the Deep Web The DOJ and U.S. Attorney's Office of South Florida announced on Monday that $34 million in cryptocurrencies were forfeited to the federal government. The funds stem from a South Florida resident that allegedly sold online information like financial details tied to specific web services like Netflix, Uber, HBO, and many others. Reportedly, the man took the private information to darknet markets on the deep web using the privacy-enhancing Tor browser and sold the data for crypto. The unidentified man is accused of conducting more than 100,000 sales with stolen information. While the federal authorities seized the $34 million in digital assets, the suspect from the suburban city of Parkland, Florida was not named or charged in the official press release. U.S. law enforcement did say it was 'one of the largest cryptocurrency forfeiture actions ever filed by the United States.' According to the DOJ press release, the unidentified Parkland suspect allegedly used 'tumblers,' 'cryp...
---
Man Utd Star Phil Jones Unveils Exclusive Metaverse Members Club


Manchester United defender Phil Jones has become the latest high-profile sportsperson to enter the metaverse. Jones, who has been on the club's books since 2011, has joined forces with Web3 firm Antourage to develop an exclusive metaverse members project dubbed Red Lion Sports Club (RLSC). The venture will function as a kind of gated online community, where holders of special NFTs can congregate to play games and interact, view exclusive content, enter competitions and support worthy causes. Designed by noted augmented reality creator Doddz, only 4,000 algorithmically-generated Red Lion member NFTs will be released on the Solana blockchain, at a cost of two SOL (around $250 at current prices). A New Model for Fan Engagement Scheduled to launch in the coming month, , Red Lion Sports Club will focus on major sports events such as Premier League games, the NBA playoffs, Formula 1's British Grand Prix and golf's British Open, with fan-influenced content and mini-games devoted to the various sporting occasions. "Over the past six months I've been researching and learning about Web 3.0 and the potential of the metaverse," revealed Jones, who has won Premier League, FA Cup and Europa League trophies while making over 100 appearances for United. "The idea behind the Red Lion Sports Club is to enable a new way of engaging with fans that promotes a genuine sense of community rooted in mutual respect for other members. RLSC will be a venue for f...
---
Nevada Man Pleads Guilty in $722 Million Fraudulent Cryptocurrency Schem...


A Nevada man has admitted his role in laundering funds solicited for the Bitclub Network, a $722 million fraudulent cryptocurrency scheme. He also pleaded guilty to tax offenses. Bitclub Network Investor Pleads Guilty The U.S. Department of Justice (DOJ) announced Thursday that Gordon Brad Beckstead, a 57-year-old from Henderson, Nevada, has pleaded guilty in connection with the Bitclub Network fraud. The announcement details: A Nevada man today admitted his role in laundering funds solicited for Bitclub Network, a $722 million fraudulent cryptocurrency scheme. The DOJ explained that the Bitclub Network was a fraudulent scheme that ran from April 2014 through December 2019. Its creator and operator, Matthew Brent Goettsche, was indicted in December 2019. Silviu Catalin Balaci, Russ Albert Medlin, Jobadiah Sinclair Weeks, and Joseph Frank Abel were also indicted at the same time in connection with the scheme. The fraudsters 'solicited money from investors in exchange for shares of purported cryptocurrency mining pools and rewarded investors for recruiting new investors into the scheme,' the DOJ described. Beckstead, a Bitclub Network investor and a former CPA, admitted conspiring with Goettsche and others to launder funds earned through the Bitclub Network. He also aided in the preparation of Goettsche's fraudulent 2017 and 2018 federal tax returns, allowing him to avoid paying more than $20 million in federal income taxes. According to the DOJ, Beckstead admitted that he kne...
---
Armed Man Demanded $226M in Crypto After Taking a Hostage in Apple Store


A 27-year-old Amsterdam citizen, armed with a pistol and an automatic rifle, took one person hostage at an Apple store near the city center. Interestingly, the man demanded $226 million in cryptocurrencies and safe passage out of the building to release the captive. Summary of the Attack According to a coverage by Dutch News, the criminal entered the Apple shop on the Leidseplein Square at around 5:30 p.m. holding weapons in both his hands. By the time of the burst, there were about 70 people in the store as the gunman took one as a hostage. The victim is thought to be a 44-year-old British national who was a customer at the building. The 27-year-old was pointing his gun at him while firing at least four shots in the air to intimidate all the other individuals. The shock of the attack was so extreme that four people remained hidden in a broom cupboard on the ground floor. 'They lived in terror for hours,' the local police said. Law enforcement agents were quick to react, and at around 6 p.m., they were at the square. Once he saw that the police had arrived, the criminal initiated contact, demanding $226 million in digital assets to release the hostage. Apart from the weapons, he was also wearing a jacket designed to look like a bomb, eyewitnesses revealed. 'He threatened a hostage with a gun and threatened to blow himself up, so we took it very seriously,' a police spokesman said. Happy End After the Drama At around 10:30 p.m., the gunman asked for water, which the police off...
---
Meet The Man Behind Universe Island


PRESS RELEASE. Universe Island – the name in itself gives away a major hint of what the game beholds, that is, a whole metaverse offering a wide range of features! Universe Island is a play-to-earn game that offers a classic third-person, 1vs1 shooting theme experience. However, a key factor that adds dimension to it and takes your gaming experience to a whole new level, is the NFT integration, In-Game NFT Gallery and Augmented Reality and story-driven experience meant to be enjoyed by the players. This game is unique and unconventional in terms of what it plans on providing for its audience not just in the game, but also beyond it. The team has worked hard to implement new features, unlike the ones seen by players on other free-to-play games, but beyond the game, it has plans to have an animated TV show that supports the narrative of the mysteries of each island (map) beholds. To begin with, the game would be launched in early March with only a few maps/islands to explore, but as time passes by, the team plans on introducing a lot more maps and mysteries to uncover! Another feature to look forward to when it comes to Universe Island is the special currency of its own- the UIM token. These UIM tokens can be used for purchasing collectables in-game, staking or even for withdrawals on-chain. Furthermore, to spice things up, all these collectables that players purchase using the UIM tokens can be viewed and NFTs can be displayed on the exclusive Metaverse Gallery with Cha...
---
CBDC Can Replace Bitcoin, Claims Russia's Second-Richest Man


Vladimir Potanin – a business oligarch and the second wealthiest man in Russia – claimed that a digital ruble might displace private cryptocurrencies. It could promote new technologies, while bitcoin and the altcoins are 'unreliable products' that pose risks to investors, he opined. Furthermore, a CBDC would be highly centralized and controlled by Russia's central bank, which is why the institution should focus on it. In Line With the Central Bank Billionaire Vladimir Potanin – known as the 10th wealthiest man globally – is a proponent of digital services and payments. He believes they are part of the future financial revolution: 'Metal coins were replaced by paper money, and then transactions became cashless. Digital financial assets are just the next stage.' However, the Russian thinks such digitization should not be focused on private cryptocurrencies like Bitcoin and Ether. In his view, those are risky, 'unreliable products' that regulators can not monitor. As such, he argued that a central bank digital currency or other tokens controlled by the authorities are the appropriate monetary solutions that could boost Russia's economy. Potanin is an investor in Atomyze – a tokenization startup based in Switzerland. The platform uses blockchain to turn real assets like metal and homes into tokens that can be easily exchanged. Earlier this month, the company's Russian unit received a license to offer such trading. 'Unlike some cryptocurrencies, platf...
---
Love Hurts: British Man Loses $200K in a Bitcoin Romance Scam (Report)


An anonymous UK resident reportedly parted with nearly $200,000 of his savings after a woman he messaged in a dating app conned him. The man admitted he felt so desperate after the scam that he considered taking his life. 'In The Blink of an Eye, Everything Was Gone' According to a recent coverage by BBC, the British citizen, called Tom (which is not his real name), was struggling with a break-up in 2020 and joined a dating application to look for companionship. Shortly after, a woman who introduced herself as Jia from Hong Kong approached him, and the duo started messaging. Tom revealed that he and his online date were discussing their mutual future. Jia also portrayed herself as a successful cryptocurrency investor with 'inside knowledge' and lured the man into dreaming of building a wealthy lifestyle with her. 'Issues were flagging up to me, but everything she was doing to build up trust with me was enough to keep me there,' the man admitted. At one point, the woman asked Tom if he knew anything about bitcoin. The latter said he had invested in it a few years back. Then, Jia directed Tom to an online trading platform and instructed him to download the application on his mobile phone. Once again, the British felt suspicious but at the same time lucky as he seemed to have met someone with 'insider information' who could possibly make him rich. The woman encouraged Tom to keep making investments on the dubious app, telling him he would miss out on profits if he were not quick...
---
More Matrix AI Network (

#MAN

) News