| | | |
| --- | --- | --- |
| | Luna | #LUNA |
---
| | | | | |
| --- | --- | --- | --- | --- |
| LUNA Price: | $2.56 | | Volume: | $0.2 B |
| All Time High: | $10.11 | | Market Cap: | $0.4 B |
---
---
| | | | | |
| --- | --- | --- | --- | --- |
| Circulating Supply: | 166,109,013 | | Exchanges: | 20 |
| Total Supply: | 1,000,000,000 | | Markets: | 28 |
| Max Supply: | — | | Pairs: | 11 |
---
---
---
The price of #LUNA today is $2.56 USD.

The lowest LUNA price for this period was $0, the highest was $2.56, and the current live price for one LUNA coin is $2.55823.

The all-time high LUNA coin price was $10.11.

Use our custom price calculator to see the hypothetical price of LUNA with market cap of SOL or other crypto coins.
---
---
The code for Luna is also #LUNA.

Luna is a newer coin by our records, at least 4.3 months in age.
---
---
The current market capitalization for Luna is $424,944,800.

Luna is ranked #85, by market cap (and other factors).
---
---
There is a very large volume of trading today on #LUNA.

Today's 24-hour trading volume across all exchanges for Luna is $203,411,302.
---
---
The circulating supply of LUNA is 166,109,013 coins, which is 17% of the total coin supply.
---
---
LUNA is the native coin for the Terra blockchain.

View the full list of Terra blockchain tokens.
---
---
LUNA is available on several crypto currency exchanges.

---
---
A coin that is related to #LUNA is #LUNC.


---
---
---
---

Project Spotlight — Lunar Assistant


Project Spotlight — Lunar Assistant - In our newest issue of Terra's Project Spotlight, we're pleased to re-introduce Lunar Assistant — the Discord bot which provided token-gated channels for over 16k users across 200+ projects, now live on Terra mainnet. To many LUNAtics in our community, Lunar Assistant is a familiar face that they would have interacted with. You may have seen it appear in a Discord server when connecting your wallet with the lunar-link command. GraviDAO, the team behind Lunar Assistant, has continued to ship quality products. In this article, we'll share more about what they've been up to and demonstrate how the team has deployed the Emergency Builders' Allocation, granted by the Terra Community. — Background - The team's history started in the summer of '22, when they attended the SpaceCamp Hackathon with the likes of Galactic Punks and Apollo DAO. Not long after, they launched Lunar Assistant, which found product-market-fit in the nascent TerraNFT space and went on to win 1st prize in the NFTerra Hackathon. Continuing their mission to provide community-value, GraviDAO went on to expand Lunar Assistant with new modules over the subsequent months. Some of those were specifically requested by, and tailored to, popular Terra projects: - LP-token integration for Midas' Space Dollars - Custom API module for Levana - Staked NFT integration for Galactic Punks — Lunar Assi...
---

Project Spotlight — Kado


Project Spotlight — Kado - In this issue of Terra's Project Spotlight, we'd like to feature a name that OG Terra users will remember — Kado. In V1 on Classic, Kado was the go-to on-ramp into Terra. Kado changed the game as the easiest, fastest, and cheapest way to natively onboard fiat into Terra. If you're new to Terra, you're in for a treat. Terra builders and users will be happy to know Kado is back and better than before, with new and improved features and use cases. — Background - Kado was born during a Terra hackathon in 2021, with the goal of being able to spend stablecoins in the real world and easily buy more of them. Kado saw incredible growth in its first 2 months of Kado Ramp — with 100+ countries, $20m+ on-ramped, and over 10,000 users — with B2B partnerships being built out across most Terra dApps. With V2, Kado aims to not just be another fiat on-ramp, but a full suite of web3 payment infrastructure solutions. Not only will users be able to seamlessly move between fiat and the Terra blockchain, but as Kado develops partnerships with cross-chain platforms — users will be able to onboard to any Terra dApp, regardless of the chain they're on. Kado enables transactions that send users directly into the applications they wish to use, skipping high fees and unnecessary wait times. They're steadfast on offering the fastest time-to-wallet and best fees/slippage not jus...
---

Community Update — August 2022


Community Update — August 2022 - 👋 Hey, LUNAtics! We are excited to be bringing you the first of many monthly community update articles on the Terra ecosystem. These articles will provide you with a concise overview of the latest happenings in the Terra ecosystem, including project updates, integrations, listings, governance proposal outcomes, media features, and more! Follow @terra_money on Twitter and turn on notifications to get updated each month when new articles are published. Okay, enough house-keeping — let's get into the August update! — 🌎 Ecosystem Updates. — Stader's stake pools crossed $250k+ in TVL, offering 40%+ APR, Leap wallet integrated TFM's DEX aggregator as well as Stader's stake pools, TFM revamped their dashboard for both mobile and desktop with a better UI — new features include responsive design, toggle on/off low liquidity pairs, and toggle to view prices in $axlUSDC or $USD, TerraAliensNFT migrated to Terra from Terra classic, Secondary listings of LUNA Ape Club, TerransNFT, Meta Royals NFT, Skeleton Punks, and Lootopians went live on knowhere.art, Knowhere.art added bulk buy and add to cart functionality, Wicca Money, the permissionless launchpad, added a feature to airdrop minted tokens, along with the ability to add project descriptions, Valkyrie Protocol collaborated with Terra Poker on their IPC, TerRarity shipped a chart system and Discord rar...
---

How to Claim Your LUNA Airdrop


Overview - If you are an eligible user for the Terra Phoenix airdrop, this post will walk you through how to claim your LUNA using the claim interface, as well as suggest a few ways you can meaningfully use your LUNA after claiming. For details on eligibility, vesting periods, airdrop calculations, and other topics related to the Terra Phoenix Airdrop, check out the proposal on Agora. — Claim Timeframe - Eligible users will have one month, from Sept. 4th, 2022 to Oct. 4th, 2022, to claim their airdrop. LUNA not claimed by Oct. 4th, 2022 will be returned to the Community Pool. This includes any unused gas fees. — How to Claim Your Airdrop - — Step 1: Visit the Claim Interface. — Open your browser and visit the claim interface at phoenix-airdrop.terra.money. Upon navigating to the site, you will see the screen below.Image 1: phoenix-airdrop.terra.money Landing Page IMPORTANT: To avoid phishing attacks, make sure that the URL you're visiting is phoenix-airdrop.terra.money — Step 2: Connect Your Wallet and Select Your Origin Chain. — Next, click the 'Select Wallet' dropdown menu and choose which wallet you would like to connect. Eligible wallet providers include Terra Station, Terra Station Mobile, Keplr, and Metamask.Image 2: Connecting Your Wallet If you're connecting with Metamask or Keplr, select the origin chain that you held your USTC, LUNC, or aUST on during the pre- and po...
---

Terra 2.0 — LUNA Airdrop Calculation Logic


Terra 2.0 — LUNA Airdrop Calculation Logic - As part of the transition to Terra 2.0, new LUNA coins will be airdropped to LUNA (now called LUNC), UST (now called USTC), and aUST holders based on the two snapshots outlined in the Terra Ecosystem Revival Plan. Full details of the LUNA airdrop can be found in our previous Medium article. The calculation logic for the LUNA airdrop will be the subject of this post. — Airdrop Information - Total Supply of LUNA: 1 Billion Pre-Attack Snapshot Height: 7544910 (2022–05–07 14:59:37 UTC) Post-Attack Snapshot Height: 7790000 (2022–05–26 16:38:08 UTC) — LUNA Token Distribution. — Table 1: LUNA Token Distribution — Airdrop Calculation Logic - — LUNA Airdrop Ratios. — Below are the airdrop ratios to determine the LUNA to be airdropped to a wallet on Terra 2.0 if the wallet held aUST, LUNA (now called LUNC), or UST (now called USTC) during the Pre- and Post-Attack snapshots. For example, if a user held 1 LUNA (now called LUNC) during the Pre-Attack snapshot, the user would be entitled to an airdrop of 1.034735071 LUNA on the new chain.Table 2: LUNA Airdrop Ratios — Exchange Rates to LUNC. — Below are the exchange rates for each liquid staking derivative of LUNC for both the Pre- and Post-Attack snapshots. For example, if a user held 1 cLUNA during the Pre-Attack snapshot, the user's wallet would be considered to have held...
---

Terra 2.0 — LUNA Airdrop


Terra 2.0 — LUNA Airdrop - LUNA, the proof-of-stake coin powering the new Terra blockchain Terra 2.0 is nearly here. As a community-owned network, Terra will have its native staking token, LUNA, airdropped to its community, as described in Proposal 1623. Upon Genesis on May 27th, 2022, eligible holders of LUNC, USTC and aUST will be airdropped LUNA on the new chain. The full distribution schedule can be found below. — LUNA Airdrop - The amount of LUNA you will be eligible to receive will be determined by the types of tokens you held on the Terra Classic chain, the time-period that you held these tokens (based on Pre-Attack and Post-Attack snapshots), and the quantity of tokens held. The Pre-Attack and Post-Attack snapshots are as follows:Table 1: Timeframes & Block Heights for Pre- & Post-Attack Snapshots — Eligibility - You will be eligible for the LUNA airdrop if you: — At the Pre-Attack snapshot, hold:. — LUNA (including staking derivatives), Less than 500k aUST (UST deposited in Anchor), — And/or at the Post-Attack snapshot, hold:. — LUNA (including staking derivatives), UST, Table 2: Eligibility for Airdrop & LUNA Vesting Schedule for Eligible Users — When Will I Receive My Airdrop? - As Table 2 illustrates above, the distribution and vesting of airdropped LUNA depends on the wallet's token type & quantity, as well as the snapshot it exists in....
---

Project Spotlight — Leap Wallet


Project Spotlight — Leap Wallet - In our newest issue of Terra's Project Spotlight, we're pleased to introduce Leap — a next-generation wallet for Terra that brings dApp access, staking, DeFi, NFTs, identity, social, web3 and web2 app interactions into one platform. To many LUNAtics in our community, Leap is a familiar face that we would have interacted with. You may have seen it appear in the pop-up when connecting your wallet with many popular Terra dApps including Anchor, Astroport and Stader Labs. Leap aims not just to be a wallet, but a key to unlocking every exciting aspect of the Terraverse. The team's vision stems from Terra's rapid growth in the past year and its ascension to one of the biggest ecosystems in crypto today, with close to 100 announced dApps and 80k+ new wallet addresses being created every month. Even for the most OG LUNAtics, it has become hard to keep pace with new developments and find the best opportunities to save, invest & track their assets. The team believes that Terra needs a new-age wallet that lets users access this complex and evolving universe through a simple, intuitive and feature-rich interface. Leap's core team comprises ex-McKinsey, Facebook, Microsoft builders and engineers. Aligned with Leap's vision and ability to execute, Terraform Labs has provisioned the team with a grant to kickstart development. Target User Leap is built with every Terra user in mi...
---

Bootstrapping the Metaverse


The Complex Game Economy of DeFi Kingdoms. — The past months have seen crypto games such as Axie Infinity and DeFi Kingdoms (DFK) reach a combined market cap of several billion dollars. While this is significant[1], in the future: Gaming could bring millions of new users into a blockchain-powered metaverse — where, for this article, we adopt the following short definition:Metaverse: Open virtual world hosting societies with their own economies. Terra's enormous success at offering trustworthy algorithmic stablecoins such as UST has been contingent on their adoption by a vibrant ecosystem of high-quality protocols. Every additional such project further strengthens the foundation of trust that the Terra peg can rely on in the rarest and most extreme market conditions. Due to network effects, the total here is more than the sum of the parts, and any effort in increasing adoption is time well spent. Simultaneously, the money of a truly open metaverse ought to be decentralized, yet ideally be of stable value in the real-world. It must also be easy to deploy and practical to use. All of this is true for Terra's stablecoins leveraging a blockchain with fast consensus, a clean wallet interface, and protocols such as Anchor serving as a convenient decentralized neobank. Bridges give developers freedom to connect to other chains. For example, the IBC protocol allows for the easy acceptance of Terra stablecoins on new ...
---

Washington Nationals Join Forces with Terra Community DAO in a First-of-its-Kind Partnership


After passing the fastest governance proposal in Terra's history, it's time to fuse the real-world with the Terraverse. The Terra Community Trust (TCT) has entered a 5-year, $38.15M partnership with the Washington Nationals MLB franchise to promote Terra across various parts of its home venue and TV network and make efforts to implement UST as an accepted currency in venue transactions. Let's explore the Nationals' background, unpack what the sponsorship will look like at Nationals Park (Hint: Alpha leak incoming), and briefly discuss what this means for the vibrant LUNAtic community. — The Washington Nationals — Background - Since their inception, the Nationals have established themselves as an industry leader in fan experience technologies, making them the perfect partner for the Terra community. From being the first franchise to launch digital ticketing a decade ago to establishing the most widely adopted loyalty platform in MLB, the famed MLB team continues to look for ways to surprise and delight their fans. Here are just a few of the Nationals technological achievements over the last ten years: First MLB team to use digital ticket entry at all turnstiles., First MLB team to enable contactless payments at all concessions and retail locations., First MLB team to implement NFC ticketing in the World Series., These 2019 World Series Champs based out of Washington DC are exactly the type of forward-thi...
---

Project Spotlight — PRISM Protocol


Project Spotlight — PRISM Protocol - In our latest issue of Project Spotlight, we're thrilled to introduce PRISM Protocol — a groundbreaking new derivatives protocol which is incubated by TFL and Refracted Labs and allows users in the Terra community to refract their yield-bearing assets into principal and yield tokens; thus, creating novel asset classes in the DeFi space. Let us dive into the problems that PRISM solves, and cover its V1 and its four initial launch phases. Following this, expect to glean insights into the overall product roadmap and tokenomics of $PRISM. — Problems & Background - As it currently stands, accessing liquidity from yield-bearing assets (YBA) in crypto can be inefficient. Most users pledge assets as collateral to borrow against, exposing themselves to liquidation risk and the need to "overcollateralize". As typical crypto market volatility ensues with rapid price fluctuations, users' funds are often lost due to liquidations. Over $100B in Bitcoin liquidations were witnessed in 2021 alone.Figure 1: Bitcoin Liquidations in 2021 (Source: Arcane Research) Not only is there a clear inefficiency regarding accessing liquidity using YBAs, there also exists little room for navigation when it comes to isolating one's risk to staking yield, as well as price fluctuations. The implications here are if one holds a Proof-of-Stake (PoS) asset and stakes it, one will be subject t...
---
---
---
South Korea Seeks to Freeze 3,313 Bitcoin Allegedly Linked to Luna Found...


South Korean prosecutors are seeking to freeze 3,313 bitcoins at two cryptocurrency exchanges allegedly tied to luna founder Do Kwon. The coins were moved soon after a South Korean court issued an arrest warrant for the Terraform Labs co-founder. Luna Foundation Guard has denied transferring the coins.Korean Authorities Ask Crypto Exchanges to Freeze Bitcoin South Korean authorities have reportedly asked cryptocurrency exchanges Kucoin and Okx to freeze 3,313 bitcoins allegedly tied to Terraform Labs co-founder Kwon Do-hyung, also known as Do Kwon. The coins were transferred to the trading platforms soon after a warrant was issued for Kwon's arrest in South Korea. On Tuesday, an official at the Seoul Southern District Prosecutors' Office confirmed to Bloomberg that requests have been sent to the two cryptocurrency exchanges to freeze the 3,313 BTC. The coins were transferred to the trading platforms from a wallet allegedly linked to Luna Foundation Guard (LFG) that was created on Sept. 15, according to crypto researcher Cryptoquant. The researcher told the publication: Cryptoquant specified new bitcoin addresses owned by LFG based on transaction patterns, adjacent flows and material non-public information. However, Luna Foundation Guard denied the allegation Tuesday evening. The group tweeted its treasury's bitcoin address, adding: 'LFG hasn't created any new wallets or moved BTC or other tokens held by LFG since May 2022.' Do Kwon Says: 'I'm Making Zero Effort to Hide' The ...
---
Global Manhunt for Terra Luna Founder Do Kwon After Interpol Issues Red ...


The global law enforcement agency the International Criminal Police Organization (Interpol), issued a notice for Terraform Labs co-founder Do Kwon just a few weeks after a warrant for his arrest was issued by South Korean authorities. The red notice enables South Korea to receive help from global law enforcement bodies in locating and 'provisionally arrest[ing] a person pending extradition, surrender, or similar legal action.' Global Manhunt for Terraform Labs CEO Just a few weeks after South Korean authorities issued an arrest warrant for Do Kwon and his associates, the global law enforcement agency the International Criminal Police Organization (Interpol) has reportedly issued a red notice for the Terraform Labs co-founder. The issuing of the notice follows reports that Kwon is not residing in Singapore as Korean authorities initially thought. According to Interpol, red notices are 'issued for fugitives wanted either for prosecution or to serve a sentence.' The red notice enables South Korea to receive help from global law enforcement bodies in locating and 'provisionally arrest[ing] a person pending extradition, surrender, or similar legal action.' Do Kwon's Silence As reported by Bitcoin.com News, South Korean prosecutors accuse Kwon and five other Terraform Labs affiliates of violating the country's capital markets law. Kwon also faces other charges that prosecutors have not divulged. In his initial response to reports that Korean authorities had issued an arrest warran...
---
Luna Classic Adds Over 50% In 24H After Interpol's Red Notice Slammed It...


Early hours of Monday, September 26, Interpol issued a Red Notice against the founder of Luna Classic, DO Kwon. This issuance resulted from Do Kwon losing more than $60 billion in investors' wealth. The prosecutors in South Korea explained that Kwon is facing charges for the erosion of investors' money. This article details events surrounding Do Kwon and how he made it into Interpol's most wanted List. Earlier Developments Leading To Kwon's Red Notice Earlier this year, the Terra ecosystem collapsed, unheard of in an evolving Defi space. The crash hurt the crypto market, with other financial markets feeling its effects. Crypto Analysts believe that investors lost over $45 billion in wealth. After the crash, he relocated Terra Headquarters from South Korea to Singapore due to being under investigation for tax evasion charges in South Korea. In an interview, the Terra founder said he would cooperate with investigative agencies in the Terra crash and has nothing to hide. Further, Do Kwon acclaimed that he is a man with an "extremely high bar of integrity." However, South Korean prosecutors explicitly refute Do Kwon's statement claiming he was not cooperating and was obviously on the run. As a result, Interpol has issued a Red Notice on the Terra founder in over 196 countries. LUNC's price is currently hovering around $0.00031. | Source: LUNCUSD price chart from TradingView.com Terra Classic Price Crash And Reversa...
---
Luna Founder Do Kwon Isn't in Singapore, Police Say After South Korean C...


Terraform Labs founder Do Kwon is not in Singapore, local police say. Accused of fraud after the collapse of cryptocurrencies luna and terrausd, he is wanted in South Korea after a court issued an arrest warrant for him. However, Kwon insists that he is not 'on the run.'Police Say Do Kwon Isn't in Singapore The Singapore police force (SPF) reportedly said on Saturday that Terraform Labs founder Kwon Do-hyung, also known as Do Kwon, is currently not in the city-state. In an email response to an inquiry by the AFP, the police said: Do Kwon is currently not in Singapore. SPF will assist the Korean National Police Agency (KNPA) within the ambit of our domestic legislation and international obligations. Kwon has repeatedly indicated on Twitter that he has been in Singapore. According to Singapore's Straits Times newspaper, his work permit in the city-state was due to expire on Dec. 7. Last week, a spokesperson for South Korean prosecutors said arrest warrants have been issued for six people, including Kwon, noting that the Terraform Labs founder resides in Singapore. Kwon is accused of fraud after the collapse of the cryptocurrency luna (now called luna classic (LUNC)) and stablecoin terrausd (UST). In addition, the country's ministry of foreign affairs is reportedly planning to revoke his passport. In the U.S., the Securities and Exchange Commission (SEC) is also reportedly investigating Terraform Labs and the collapse of stablecoin UST. In a few recent interviews, Kwon said he w...
---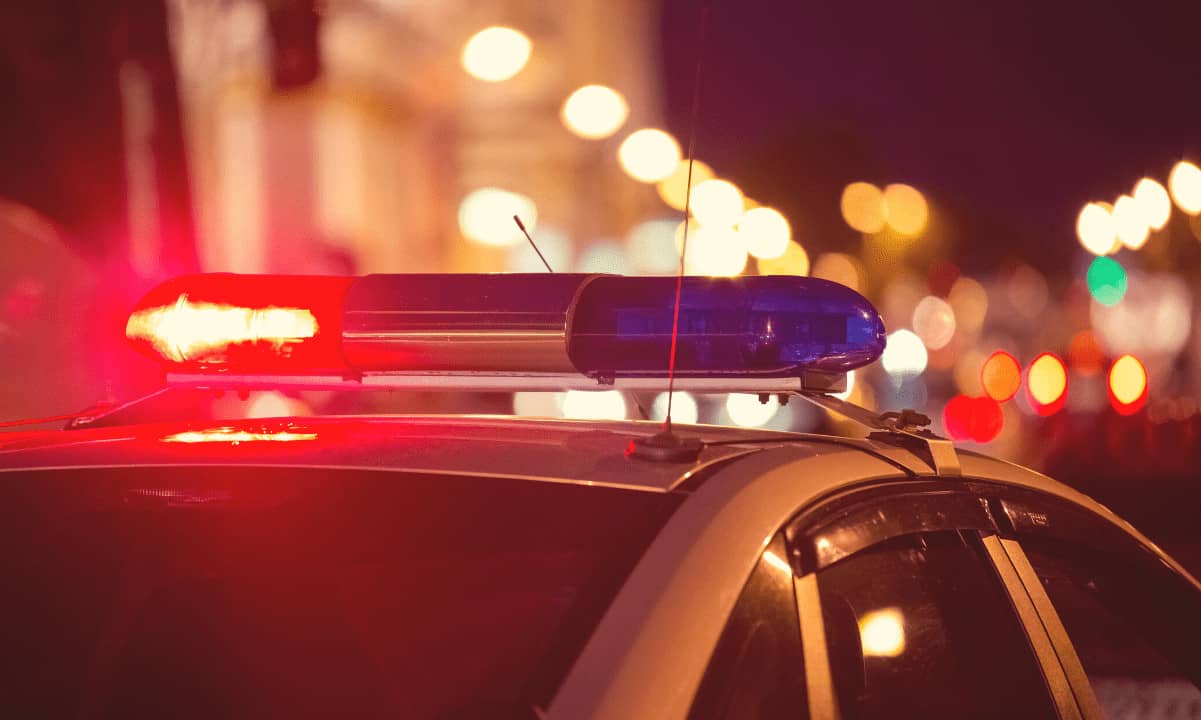 LUNA Dumps 20% as Korean Court Issues Arrest Warrant Against Do Kwon (Re...


Just a day after reports emerged that the South Korean authorities had started yet another investigation against Terraform Labs, Bloomberg said a local court had issued an arrest warrant against Do Kwon and five others. The price of the two current native assets - LUNA and LUNC - dumped hard, as the former is down by over 20% on a daily scale. Citing a note from a Seoul court, Bloomberg outlined the arrest warrant issued against Do Kwon and five other individuals due to a violation of capital market rules. Another local report claimed that Interpol will have to intervene since Kwon is currently residing in Singapore. It also named two of the other five Terra-related individuals - Nicholas Platias (founding member of TFL) and Han Mo - an employee. This latest development comes just a day after South Korean prosecutors launched another investigation against Terraform Labs to determine whether its native tokens were securities. As reported before, LUNA and UST were once among the ten largest cryptocurrencies in terms of market cap. Their demise not only wiped out roughly $50-60 billion of their own capitalization but brought down multiple companies, such as 3AC, Voyager, Celsius, and others. Interestingly, LUNC and LUNA performed rather well in the past few weeks, as the former gained over 200% in days at one point. However, both have tumbled in the past 24 hours, perhaps prompted by the all-out market crash as well as the news regarding Kwon's arrest warrant. The post LUNA Du...
---
Terra Dries Up As LUNA Sheds 40% From Recent High


LUNA has increased by about 300% just these past days, making it appear as if it had risen from the ashes. The feat began on September 9 and ended within a couple of hours. This is a result of a proposal to put a 1.2% token burn tax on all transactions, which will allow LUNC to become a deflationary cryptocurrency, according to a recent tweet from Haily LUNC. Unquestionably, the May-June LUNA crash has influenced the whole crypto community. There is a correlation between LUNA and other crypto stalwarts such as Ethereum if we compare the two. It may not be a price correlation, but rather investor sentiment. Following the latest market crisis, the market as a whole declined even worse. In the past few months, Bitcoin and the other leading currencies in the market have experienced severe bear markets. Given the issue surrounding LUNA, this rebirth is due to TERRA's latest request for a 1.2 percent transaction fee. According to TERRA, this would consume 1.2% of the total LUNA in circulation per transaction. According to a recent analysis, the current surge in price poses a risk of reversal. After its unexpected price increase, TERRA declined by 30 percent, proving the validity of my analysis. StakingRewards estimates a yearly return of 38 percent on LUNA stakes. If TERRA keeps rising, the expected profits might be quite lucrative. But the state of things for TERRA as it is right now is not promising. Recent growth stems from expectations that LUNA will bounce back from a devast...
---
LUNA 2.0 Token Jumps 200% Higher Against the US Dollar in 24 Hours


While digital currencies jumped in value during the early morning trading sessions on Friday (ET), the new Terra token, LUNA 2.0, jumped more than 200% in value against the U.S. dollar. LUNA jumped from a low of $1.90 per unit to a high of $6.87, but the token's value has slipped to the $5.41 per unit range following the high.Terra's Phoenix Blockchain Token LUNA Rallies by 200% Bitcoin managed to jump 9.4% higher today, rallying above the $21K zone while ethereum increased 4.9%, surpassing the $1,700 per unit range. Amid these jumps, Terra's LUNA, the new luna token issued by the Phoenix blockchain, increased more than 200% on Friday against the USD. Presently, LUNA is up 175.2% after dropping from the 24-hour high on Friday. 14-day stats indicate LUNA has increased 224.1% against the dollar and the coin has an overall market valuation of around $978 million. Since the spike LUNA has seen $2.55 billion in global trade volume on Friday as it's the seventh largest volume out of all the coins in existence today. Luna classic (LUNC) is the sixth largest token in terms of 24-hour trade volume as LUNC has printed $2.81 billion in global trades. LUNC is up 69.5% during the last seven days, but it lost 13.6% during the past 24 hours. The once-stable coin UST (now known as USTC) is close to a U.S. nickel in value at $0.047 and has increased by 4% against the dollar on Friday. USTC jumped 27.3% during the last seven days and two-week statistics show USTC is up 55.9%. Terra's forme...
---
Bitcoin Volatility, LUNA and LUNC Rollercoaster, Ethereum Merge Hype: Th...


The past seven days were action-packed, and it's safe to say those interesting developments took place on all fronts. Bitcoin went through considerable volatility, and Terra's ecosystem in the face of both LUNC and LUNA went on a massive rollercoaster while the Ethereum Merge countdown officially kicked off with the Bellatrix upgrade. Let's unpack. Starting with Bitcoin, it got off on the wrong footing. For the first few days of the last week, BTC was rangebound around $20K - a trend that we saw for quite some time before that. On Tuesday, though, the sellers took control and pushed the price towards $18,000. This level turned out to be pivotal, as it had previously supported the price on three different occasions. Once again, the bulls managed to hold the line and initiated a rebound earlier today. In less than 24 hours, buyers managed to send BTC towards $21K, charting a whopping increase of almost 10%. In doing so, they were able to turn the past seven days green as BTC charted gains close to 5%. Elsewhere, the Bellatrix upgrade went live on Ethereum's Beacon chain. This is the last upgrade to take place before the coveted Paris hard fork (more commonly referred to as 'the Merge'). Its purpose is to enable validators to start producing updated Beacon Blocks that will contain the codebase for the merging of the two layers - the consensus and the execution layers. This puts the Merge just right around the corner. According to the latest estimates, it should take place on Sep...
---
LUNA Explodes 150% in an Hour as Volatility Ramps Up


LUNA - the cryptocurrency behind the Terra ecosystem - is going through major volatility at the time of this writing. In the past hour alone, LUNA's price skyrocketed by a whopping 150% and almost touched $5. The move happened with significant volume relative to that of previous days. LUNA's price exploded by a stunning 150% in about an hour and is currently trading at around $4.7, as seen in the chart below. Source: Binance via TradingView It's also evident that the volatility has picked up tremendously, as the subsequent candle also had an amplitude of about 20%. This resulted in a considerable number of liquidations for that particular cryptocurrency. In less than an hour, almost $7 million in leveraged positions were wiped off the market. It's also worth noting that the move comes shortly after LUNC - the cryptocurrency that powers the classic version of Terra's ecosystem - skyrocketed by about 100% weekly. The latter happened because major exchanges such as KuCoin and GateIO extended support for the protocol's tax-burn mechanism. The post LUNA Explodes 150% in an Hour as Volatility Ramps Up appeared first on CryptoPotato.
---
Terra Luna Classic (LUNC) Soars 100% Weekly as KuCoin, Gate Io Extend Ta...


Despite the dramatic sell-off of Terra ecosystem tokens, LUNC has managed to rally along with the crypto market favoring the upside. While the plan continues to revive the chain and attract investors back, the latest surge of more than 100% over the past week after its tax burn confirmation. At the time of writing, LUNC was trading at $0.00056, recording a daily rise of almost 55%. LUNCUSDT. Source: TradingView As per the new 1.2% Tax Parameter Change proposal, taxes will be charged and burned for on-chain activities, including transfers of LUNC and USTC between wallets and smart contracts. The proposal essentially seeks to carry out a 1.2% token burn tax on all transactions in a bid to transform LUNC into a deflationary asset. If passed by Terraform Labs (TFL), the 1.2% tax burn will be activated by September 20. On the other hand, if the proposal fails to see the light of the day, the new dev team of the ecosystem - Terra Rebels - will offer an unofficial website, desktop app, and mobile app to facilitate tax burns. KuCoin, in the latest announcement, stated that its services related to LUNC and USTC will remain unaffected if the community chooses not to approve the proposal. The Seychelles-based crypto exchange has suggested users to deposit all Terra Classic tokens to avoid increased deposit fee costs. 'KuCoin will support the 1.2% tax burn when the proposal is officially approved and implemented on Terra Classic (LUNC) mainnet. Services on KuCoin will remain unc...
---
Investor Sues Korean Crypto Exchange for Delaying Coin Transfer Before L...


A cryptocurrency investor has reportedly sued South Korean crypto exchange Upbit after the trading platform delayed processing his luna coin transfer prior to its crash. The Korean crypto exchange is investigating the details of the lawsuit.Upbit Sued by Crypto Investor Dunamu Inc., the company that operates the South Korean cryptocurrency exchange Upbit, has been sued by a crypto investor, a man in his 50s, Korea Joongang Daily reported Monday. The investor alleged that Upbit delayed processing his coin transfer off the exchange prior to the coin crashing, resulting in a monetary loss of 156 million won ($112,477). Upbit is one of the largest crypto exchanges in South Korea. The lawsuit filed with the Seoul Central District Court last week explains that the investor attempted to transfer 1,310 luna coins (LUNA) on March 24 from his Upbit crypto wallet to a wallet he owns at Binance in order to exchange the coins for Vietnamese dong. On that date, the price of LUNA, now called luna classic (LUNC), was around $92.79 per coin. It crashed to near zero in early May. Binance notified the investor the following day that his coins had been returned due to a problem with the transfer process. However, the coins were not showing up in his Upbit wallet either. After enquiring, Upbit told him that his coins had been accidentally deposited in Upbit's own crypto wallet and that their return was held up by account verification procedures as mandated by law. In South Korea, the Act on Repo...
---
Not-So-Diamond-Hands: Bitcoin Long-Term Holders Have Shed 150k BTC Since...


Data shows the total supply held by the Bitcoin long-term holders has decreased by 150k BTC since the LUNA crash. Bitcoin Long-Term Holders Have Dumped A Noticeable Amount In The Last Few Months According to the latest weekly report from Glassnode, the BTC LTHs have observed a sustained decrease of 150k BTC since the crash in May. The 'long-term holder' (or LTH in brief) group is the Bitcoin cohort that includes all those investors who have been holding onto their coins since at least 155 days ago, without selling or moving them. The holders who sell earlier than this threshold are called the short-term holders (STHs). LTHs are generally the most resolute investors in the market and thus large selling from them doesn't happen too often.
---
US and South Korea to Share Data on Crypto Cases, Including LUNA and UST...


The U.S. and South Korean governments have reportedly agreed to share data on ongoing crypto cases, including the case surrounding Terraform Labs CEO Do Kwon and the collapse of cryptocurrency terra (LUNA) and stablecoin terrausd (UST).U.S. and South Korea to Share Data on Crypto Investigations South Korea's Justice Minister Han Dong-hoon met with U.S. prosecution officials during a visit to New York this week, Yonhap News Agency reported Wednesday. The U.S. officials present at the meeting included Andrea Griswold, chief counsel to the United States Attorney, and Scott Hartman, co-chief of the Securities and Commodities Fraud Task Force of the U.S. Attorney's Office for the Southern District of New York. The officials from the two countries examined ways to enhance cooperation in the investigation of major securities fraud and financial crimes, including those involving cryptocurrency. Specifically, they discussed information exchange between the Seoul Southern District Prosecutors Office and the Southern District of New York office. The two sides agreed to share their latest investigation data on ongoing crypto cases, including the case surrounding the collapse of cryptocurrency terra (LUNA) and algorithmic stablecoin terrausd (UST), the publication conveyed. Both the U.S. and South Korea are investigating Terraform Labs founder Do Kwon and the implosion of LUNA and UST. South Korean prosecutors are looking into possible fraud charges. In addition, the Korean government is...
---
CoinLoan Reduces Withdrawal Limits but Claims No Exposure to Luna, Celsi...


CoinLoan - a company that offers crypto-backed loans and interest-earning accounts - said it will balance the flow of funds on its platform by reducing the account withdrawal limits. The firm assured that the amendment is temporary as each user would be able to withdraw up to $5,000 per 24-hour rolling period. CoinLoan's Steps Amidst the Market Pullback The Estonia-based cryptocurrency lending platform - CoinLoan - became the latest firm in the field to announce some changes due to the adverse market conditions. Its temporary measures include the reduction of withdrawal limits. The company said a suspension of all withdrawals is not on the agenda since some customers have stored their life savings on CoinLoan. The procedure will allow the platform to conduct stable operations in the future as sometimes 'prevention is better than cure.' The crypto lender also stated that it has no exposure to distressed protocols such as Terra, Three Arrows Capital, and Celsius. 'The reason is simple - our strategy bars risky activities that could endanger CoinLoaners' funds,' the entity explained. The team also assured its users that their assets were safe. Being one of the oldest CeFi platforms in the field, CoinLoan has seen numerous negative events and is confident that its expertise will guide it through the current chaos: 'Since 2017, we have seen multiple adverse situations, but each of them gave CoinLoan strength and contributed to its growth. We understand how to handle difficulties, ...
---
KuCoin CEO Denies Insolvency Rumors and Exposure to LUNA, 3AC


The past few weeks have been particularly detrimental for the cryptocurrency industry as major market participants experienced massive challenges. One of the largest centralized lending platforms - Celsius - still hasn't unpaused withdrawals, whereas leading cryptocurrency hedge fund - Three Arrows Capital - filed for bankruptcy. Amid all this, rumors are running rampant on a daily basis and the latest to get under the radar was crypto exchange KuCoi. An anonymous Twitter account that's gaining a lot of attention lately has recently urged users to withdraw funds from KuCoin immediately. Within hours, the tweet received hundreds of retweets and thousands of likes. On the other hand, CryptoPotato recently reported that the CEO of FTX - Sam Bankman-Fried - argued that there are 'some third-tier exchanges that are already secretly insolvent.' Many industry participants started spreading the rumors and even though KuCoin is unlikely to be considered a 'third-tier exchange,' people were speculating rampantly. The CEO of the exchange, Johny Lyu, took the opportunity to quickly dismiss those rumors and reiterate that KuCoin is operating as usual and even hiring more people. Be aware of FUDs! Not sure who's spreading these sheer rumors, and what their intentions are, but KuCoin does not have any exposure to LUNA, 3AC, Babel, etc. No 'immense suffer' from any 'coin collapse', no plan to halt withdrawal, everything on Kucoin is operating well. The CEO also reiterated that t...
---
Terra's Crypto Tokens UST and Luna Classic Mysteriously Pumped Thi...


After the downfall of the two most popular crypto assets on the Terra blockchain, the digital currencies terrausd (UST) and luna classic (LUNC) increased a great deal in value against the U.S. dollar in recent times. During the last seven days, LUNC has risen 96.3% and the once-stable coin UST has increased 472.4% this week.Luna Classic and the Once-Stable Coin UST Rise Significantly Against the US Dollar It's pretty well known in the world of digital currencies that some crypto assets never die. That seems to be the case with the two notorious crypto assets luna classic (LUNC) and terrausd (UST), a former stablecoin that is sometimes referred to as terraclassicusd (USTC). LUNC took the name luna classic because Terra's new token is now referred to as LUNA. UST was once stable and held the $1 parity from October 2020 up until May 9, 2022. When UST depegged it dropped below a U.S. penny, and tapped a low of $0.006 per unit on June 18, 2022. However, since the $0.006 per unit low, UST has jumped 617.5% from that range. UST swelled by 472.4% this week to $0.0926 per unit on June 29. While UST dropped in value after that rise, it still held a 24-hour trading range of around $0.04217516 to $0.081822 on Thursday, June 30. When UST depegged on May 9, LUNC was already dropping in value, but four days prior, LUNC was exchanging hands for $82 per unit. The day UST depegged, LUNC changed hands at a high that day at $61 per unit, but by the following day, it was trading for $27 per LUNC...
---
Do Kwon Interview Explains He's 'Devastated' by LUNA C...


During a recent interview with the Wall Street Journal (WSJ), Terraform Labs (TFL) founder Do Kwon said he was 'devastated' by the LUNA and UST implosion that took place in mid-May. He told the WSJ that he was probably a billionaire when LUNA tapped an all-time high before the collapse, but lost a great portion of his net worth following the aftermath. Do Kwon Speaks About the Terra LUNA Collapse Do Kwon has recently discussed the LUNA and UST fallout during an interview with the WSJ contributors Alexander Osipovich and Jiyoung Sohn. The interview was published on June 22, and its the first interview Kwon has done since the Terra collapse. Kwon told the reporters that he lost most of his wealth after the crash but that doesn't bother him that much. 'This doesn't bother me,' Kwon told the reporters. 'I live a fairly frugal life,' the Terra co-founder said. Kwon, however, said he was sorry about the losses investors took from the fallout. 'I've been devastated by recent events and hope that all the families who've been impacted are taking care of themselves and those that they love,' Kwon stated in the interview. He also discussed his confidence that many called cocky, and noted that it was because he was a big believer in the Terra ecosystem. Kwon said: I made confident bets and made confident statements on behalf of UST because I believed in its resilience and its value proposition.' Adding he said, 'I've since lost these bets, but my actions 100% match my words. There is a d...
---
Report: South Korean Crypto Exchanges to Create Body to Preempt Another ...


Five South Korean cryptocurrency exchanges said they intend to create a consultative organization which will help prevent a repeat of a Terra LUNA-style token collapse. The organization is expected to achieve its objectives by applying standards that are endorsed by the crypto exchanges. Screening Guidelines Five of South Korea's leading domestic cryptocurrency exchanges have said they plan to create a consultative body whose mandate is to prevent the recurrence of a token collapse similar to that of the first iteration of Terra's LUNA. The consultative body will achieve this by applying agreed upon standards, the exchanges said. According to a Yonhap News report, this plan by the exchanges was revealed at the party-government meeting held at the National Assembly recently. The decision by the five exchanges, namely Upbit, Bithumb, Coinone, Korbit, and Gopax, comes just a few weeks after they were criticized for their seeming indifference to the collapse of the former terra (LUNA) cryptocurrency and the terrausd (UST) stablecoin. As per the report, the five exchanges will initially take different preparatory steps prior to the launch of the screening guidelines, and some of these steps include the signing of a business agreement as well as improving listing-related standards. Reviewing Tokens for Signs of a Ponzi Scheme Meanwhile, the Korean language report also revealed that the consultative body will comprise the CEOs of five exchanges and related working groups. In additi...
---
Do Kwon Turns Twitter Account To Private After LUNA Slumps


In less than a month after the deployment of the new blockchain, LUNA 2.0, the token's price has declined by over 77%. Early this year, the Terra blockchain was hailed to be the future of cryptocurrencies, as it seemed to promise several developmental advances. Then the protocol encountered a great shocker when its UST stablecoin and LUNA crypto token crashed drastically. The Terra Blockchain Launched in 2018 by the Terraform Labs and founded by Co-founders Do Kwon and Daniel Shin, Terra was a cryptocurrency protocol used to provide access to stablecoins. Recently, Kwon set his official Twitter account private, raising further suspicion that the token price may not be appreciated. According to market capitalization, the Terra protocol initially rose to become one of the ten leading blockchains in the world. It provided two unique tokens; the TerraUSD UST stablecoin and the LUNA utility coin, used for governance and to facilitate payments in the network. LUNA price follows an uptrend | Source: LUNAUSD on TradingView.com Since its inception in 2018, the Terra blockchain had been performing very well until mid-May 2022, when the blockchain saw a massive sell-off of the LUNA. The new token promised to enable users to regain their lost funds and replace its predecessor, the LUNA original coin. According to data from Coingecko, the token has been experiencing a steady decline in price since its inception. As of press time, the token had encountered a 77% decline and is currently t...
---
Did Celsius' Withdrawal Trigger The Terra/ LUNA Collapse? Claim & ...


Did Celsius set off the domino effect? Almost a month ago, The Block Crypto reported that Celsius pulled at least $500M from the Anchor protocol before the collapse. Two weeks ago, blockchain analytics firm Nansen identified Celsius among the seven big wallets that allegedly triggered the bank run on Anchor. Recently, Celsius responded. Is this the explanation for the Terra/ LUNA collapse? Was this whole situation not a deliberate attack? Were natural market forces responsible instead? The estimation is that 75% of all UST in existence was locked in the Anchor Protocol, a service that offered a suspiciously high 19.5% yield. That number was one of the main drivers behind UST and LUNA's success. It's only logical that the bleeding started there. According to this theory, how did all of this happen? Let's explore the facts and explanations provided by all parties involved. Nansen Identifies Celsius When the Terra/ LUNA crash happened, a deliberate attack on a perceived vulnerability was the first and main theory. According to Nansen's "On-Chain Forensics: Demystifying TerraUSD De-peg" report, "This on-chain study refutes the narrative of one "attacker" or "hacker" working to destabilize UST." How did it happen, then? Well, the natural market forces unraveled the poorly designed algorithmic stablecoin. Back to Nansen: "Our analysis leveraged on-chain data to demystify what happened before a...
---
Terra Founder Do Kwon's Twitter Goes Private as LUNA Plunges 20%


Several memes and slurs were made at a time when Terra was positioning itself as a DeFi juggernaut. But after the coin crashed to nothing, many assumed that the market may have finally humbled Kwon. For the most part, it did seem like it. Now that the rebranded LUNA lost over 77% of its value since its inception, the remaining investor confidence is evaporating quickly. Over the past 24-hours alone, the token has lost 20%, and hence, tension is palpable. Amid all this, CEO and Founder Do Kwon took his account private, allowing only select followers access to his tweets. The reason behind the move is unclear, but substantial harassment that the founder has been receiving over the past couple of weeks could have driven him to go private. Legal troubles for the Terraform Labs continued, and many predicted that Kwon may face prison time for the crypto wipeout last month. The South Korean police also reportedly revealed investigating an employee of Terraform Labs for embezzlement of corporate funds. The Seoul police received intel regarding the suspect's alleged fraud, following which they launched a full-scale investigation. The authorities have asked exchanges to freeze the employee's accounts. The development comes a month after the first cracks in the now worthless TerraUSD (UST) began to appear. Only time will tell if Terra's Luna 2.0 will avoid the fate of its predecessor, but with Kwon going into hiding, chances of a meaningful surge appear slimmer.
---
LUNA 2.0 Token Loses 56% Since Last Week, Whistleblower Accuses Terrafor...


After climbing to $11.33 per unit seven days ago on May 30, Terra's new LUNA 2.0 token has lost more than 56% in value against the U.S. dollar. Amid the market performance, a number of former Terra-based decentralized finance (defi) projects are transitioning over to the new Phoenix-1 blockchain. In addition to the defi projects re-joining the Terra ecosystem, the whistleblower known as Fatman continues to accuse Terraform Labs (TFL) and Do Kwon of manipulative tactics such as allegedly lying about making LUNA 2.0 community-owned. Fatman alleges Kwon and TFL have access to shadow wallets with 42 million new LUNA tokens.LUNA 2.0 Token Sheds 56% Since Last Week's Price High, Terra Defi Apps Join the New Phoenix Blockchain Last week, the price of Terra's LUNA 2.0 token was in better standings as the value crept up to $11.33 per unit last Monday. Since then, however, LUNA is down 56.92% since the high on May 30, 2022. Today, 24-hour price range statistics indicate that LUNA has ranged between $4.84 to $5.46 per coin. Out of more than 13,400+ cryptocurrencies in existence today, LUNA's market capitalization is ranked 2,806 and it has seen $380 million in global trade volume during the last 24 hours. The top five trading pairs with LUNA on June 6, 2022, includes USDT, USD, EUR, USDC, and ETH respectively. Amid the market performance during the last week, a number of defi applications that were once very prominent apps on Terra are prepping to re-join or have already joined the new ...
---
Luna 2.0 Airdrop Exposes Investors in India to Tax Burdens (Report)


The crash of Luna and TerraUSDT and the launch of Luna 2.0 have unleashed a wave of taxation issues for investors in India. While the Terraform Labs team has worked out a recovery plan and launched Luna 2.0 to compensate for the losses, concerns are piling up. Gift Tax on Luna 2.0 Airdrop In a recent analysis, Bloomberg throws a spotlight on the taxation issues that Luna 2.0 airdrop brings along. Since Luna 2.0 has been provided free of cost as an airdrop, it'll be treated as a gift and will attract applicable tax provisions. It means, at the time of filing tax details, investors will have to disclose the value of the airdropped Luna 2.0 and pay up the gift tax, the analysis noted. "They [tax authorities] normally consider the most aggressive view possible with a view to collecting higher taxes, notwithstanding the fact that such a view may result in absurdity," the Bloomberg report quotes Jay Sayta, a technology and gaming lawyer, as saying. Capital Gains Tax on Profits The problem doesn't stop here. Any gains on crypto transactions are to be taxed at a flat 30% with effect from April 1, 2022. The investors will have to pay a 30% capital gains tax when they sell their Luna 2.0. As losses on crypto transactions are not allowed to be offset against profits, losses on Luna will not be compensated with the profit from Luna 2.0. "The wordings in the law are so vague, including the definition of virtual digital asset and the definition of ...
---
Arcane Research: Terraform Labs Whales Dumped LUNA on Retail Before UST&...


Anders Helseth, a Senior Analyst at Arcane Research, filed an entry on May 30th, claiming that Terraform Labs dumped LUNA tokens on retail users during the collapse of UST. If the Terra Ecysostem was a sinking cruise ship, the captain and distinguished guests fled in superyachts, leaving most passengers behind without lifeboats. - Opens the post. Helseth tracks down the flaws of the Terra Classic Protocol back to its genesis, claiming that 'no block rewards and a highly concentrated LUNA supply gave all power to the early holders.' Arcane Research shared a pie chart of LUNA's distribution as of October 3rd, 2020: Source: Arcane Research The analyst claims that he has analyzed value flows in the Terra Ecosystem and has accounted for transactions up to May 5th (right before the crash) to avoid obscurity. The analysis reveals that sets of John Doe wallets interacting closely in clusters have massive net outflows from the Terra ecysostem to bridges and centralized exchanges. He claims that there's a common denominator among these clusters - 'one or more wallets in the cluster received significant transfers from Terraform Labs' wallets.' From October 2020 to May 5th, 2022, said clusters comprise net outflows of over $6 billion through bridges and exchanges. On the other hand, 'all the other hundreds of thousands of wallets have a net inflow of $6.5 billion.' What is more, he also argues that the clusters deposited large amounts of LUNA to exchanges when their price was...
---
How Early LUNA Holders, Founders Made Off With $6B


The Terra (LUNA) crash will go down in crypto history as one of its most catastrophic events. Billions of people lost their life savings and investments. This scheme was supported by the high popularity in the Anchor Protocol, the UST (Terra Classic's algorithmic stablecoin) and LUNA mint mechanism, and this token's supply. As seen below, the LUNA supply was "highly concentrated" by Terraform Labs (TFL), Terra Classic's developing company co-founded by Do-Kwon. Excluding exchange platforms, TFL controlled over 537 million LUNA tokens as of October 3, 2020. Source: Arcane Research The analyst claims unidentified wallets founded by Terraform Labs, the largest LUNC holder, moved their funds to "bridges and centralized exchanges". The funds began moving in late 2020 and "frequently" saw transactions from TFL to as many as 3,000 unidentified wallets. A total of $6 billion in net outflows were recorded between Terraform Labs to these wallets to bridges/exchanges. As seen below, these funds were later transferred to the "others" group of wallets. In other words, according to the analyst's research, Terraform Labs seemed to have moved their LUNA supply to exchanges where they were bought by retail investors. The "others" wallets saw $6.5 billion in net inflows. Source: Arcane Research Did The LUNA Crash Made Billions To Early Investors? In theory, $6.5 billion is the profit scored by TFL and early L...
---
Terra Development Team Reveals Some Users 'Received Less LUNA From...


The new Terra blockchain Phoenix-1 has been operating since Saturday morning May 28, 2022, and on that day, millions of new LUNA tokens were dispersed to luna classic (LUNC) and terrausd classic (USTC) holders. However, on Tuesday the Terra development team revealed that some Terra token owners 'received less LUNA from the airdrop than expected,' and developers are 'actively working on a solution.'Terra LUNA Airdrop Suffers From Miscalculation Error - Devs Plan to Offer a Solution On Monday, May 30, 2022, Bitcoin.com News reported on the new Phoenix-1 blockchain and the native token called LUNA. The old chain has been rebranded and is now known as Terra Classic, and the old chain's native tokens have also been renamed with the term 'classic.' Luna classic (LUNC) and terrausd classic (USTC) are still listed on a number of exchanges as tradeable crypto assets. The new LUNA token jumped more than 85% in value on Monday, reaching a high of $11.45 per unit but on Tuesday, LUNA is trading for under $10 per unit. LUNA is still up over 40% during the past 24 hours and there's $941 million in daily trade volume today. LUNA has a market valuation of around $2.037 billion at the time of writing and bitcoin (BTC) is the coin's top trading pair with 55.22% of LUNA's 24-hour trades. BTC is followed by USDT (32.98%), USD (5.82%), EUR (4.12%), and USDC (1.42%). Terrausd classic (USTC) is up 32.1% on Tuesday, but luna classic (LUNC) is down 17.4%. Furthermore, on Tuesday morning (ET), Terra d...
---
LUNA 2.0 Skyrockets 40%, Trading on Binance Now Live


The native token of the recently-launched iteration Terra 2.0 soared in value over the past 24 hours. This comes as LUNA is now trading live on the leading cryptocurrency exchange - Binance. As CryptoPotato reported a few days ago, Terra 2.0 launched and successfully started producing blocks. Multiple exchanges supported the airdrop for LUNA holders and, subsequently, enabled trading services for the new token, and the price went on a rollercoaster, skyrocketing to $30 (on some platforms) and declining all the way down to $4 hours later. With that said, the leading cryptocurrency exchange by means of daily trading volume - Binance - only enabled LUNA trading a few hours ago after having finalized the airdrop to its users. In an announcement from earlier today, the exchange noted: Binance has completed the Terra (LUNA) airdrop distribution to Terra Classic (LUNC) and TerraClassicUSD (USTC) holders. In the past 24 hours, the price of LUNA has gone on a tear, skyrocketing by around 42% at the time of this writing. Source: CoinMarketCap The cryptocurrency had surged higher above $11 but has since retraced to where it's currently trading.
---
LUNA 2.0 Suffers Significant Price Correction Hours After Launch


The recovery plan for Terraform Labs' stablecoin TerraUSD (UST) and its native token Terra (LUNA) embarked on a bumpy route after the LUNA 2.0 cryptocurrency suffered a substantial market fall hours after its launch. TerraForm Labs successfully delivered new LUNA coins to market participants holding LUNA Classic (LUNAC) and TerraUSD (UST). Unfortunately, this spectacular rise was short-lived. The price soon reversed and dropped 88%, resulting in a swing low of $3.50. LUNA 2.0's price increased quickly after it hit $3.5, reaching $10.22 before staying at $6 for the last two days. As this coiling up continues, there is a good chance that Terra bulls may come together and cause a big rally. LUNA is currently trading above $8 with a 1.36% increase. | Source: LUNA/USD price chart from Tradingview.com People are bullish on LUNA because assets usually go back to their average after a big move. LUNA's price went down 88% recently. But it will probably go back up just as quickly because the decline was so sharp. Although, some members of the Terra community speculated that LUNA 2.0 would cost between $30 and $50 when it was released. Therefore, investors are outraged by the current price movement. Due to Terra's LUNA and UST death spiral, they continue to suffer losses. Due to Saturday's airdrop, the LUNA 2.0 price is consolidating below the middle of the newly formed trading range. As a result, investors should be patient before opening new trading positions and wait for a direction...
---
While the New LUNA Records Gains, Do Kwon's Terraform Labs Is Plag...


It's been two days since the Terra development team launched the new Phoenix-1 blockchain with the network's native token LUNA. While the token dropped significantly in value during the first day of trading, the new LUNA has jumped 8.8% in value during the last 24 hours. Amid the token's 24-hour rise, controversy continues to plague Do Kwon and Terraform Labs. Moreover, the old token, luna classic (LUNC), has been climbing in value as the crypto asset has gained more than 70% during the last day.New LUNA Coin Jumps Over 8% Higher on Monday, Token Is Still Down More Than 64% From the Recent Price High It's been roughly more than 48 hours since the birth of the new Terra blockchain and crypto asset LUNA. During the first couple of hours of trading, the new LUNA changed hands at an all-time high (ATH) at $18.87 per coin. Presently, the price is 64% lower than the ATH, even with today's gains. According to coinmarketcap.com stats, there's 210,000,000 LUNA tokens in circulation, but the web portal notes the number is not 100% verified. The number of coins in circulation times LUNA's current value shows that the coin's market capitalization is around $1.35 billion today. The coin's 24-hour trading range has been between $5.51 and $6.74 per unit on May 30, 2022. Currently, LUNA has around $145 million in global trade volume over the last 24 hours, but that's down 48.6% since yesterday. The most active exchanges trading LUNA today include Gate.io, Okx, Bybit, Mexc, and Kucoin, respe...
---
LUNA 2.0 First Trading Day: Pump to $30 and Dump to $4


LUNA is live and trading following the successful launch of the Terra 2.0 protocol yesterday. The cryptocurrency is off to a tumultuous start, with its price fluctuating greatly. LUNA is already trading on many exchanges, and it's been a wild ride on most of them. On Bybit - for instance - the price started at $0.5 and skyrocketed up to $30 in a matter of minutes. Shortly after, it started falling and dumped all the way to around $4 before stabilizing at $6, where it's currently trading. Source: Bybit It's worth noting that the price has varied greatly on the different exchanges, and that's largely attributed to the trading volume. Data from CoinMarketCap reveals that the cryptocurrency generated around $230 million in trading volume in the past 24 hours. Close to 50% of that comes from KuCoin. Additionally, Binance - the world's leading cryptocurrency exchange by means of trading volume, has still to launch LUNA trading, which is set to begin in two days - on May 31st. As CryptoPotato reported yesterday, Terra 2.0 launched with the support of many platforms. LUNA holders have already started receiving their airdrop.
---
More Luna (

#LUNA

) News