| | | |
| --- | --- | --- |
| | Chainlink | #LINK |
---
| | | | | |
| --- | --- | --- | --- | --- |
| LINK Price: | $7.73 | | Volume: | $0.5 B |
| All Time High: | $52.85 | | Market Cap: | $3.8 B |
---
---
| | | | | |
| --- | --- | --- | --- | --- |
| Circulating Supply: | 491,599,970 | | Exchanges: | 143 |
| Total Supply: | 1,000,000,000 | | Markets: | 291 |
| Max Supply: | 1,000,000,000 | | Pairs: | 63 |
---
---
---
The price of #LINK today is $7.73 USD.

The lowest LINK price for this period was $0, the highest was $7.73, and the exact current price of one LINK crypto coin is $7.73229.

The all-time high LINK coin price was $52.85.

Use our custom price calculator to see the hypothetical price of LINK with market cap of BTC or other crypto coins.
---
---
The code for Chainlink is #LINK.

Chainlink is 5.1 years old.
---
---
The current market capitalization for Chainlink is $3,801,192,614.

Chainlink is ranked #21 out of all coins, by market cap (and other factors).
---
---
The trading volume is very large during the past 24 hours for #LINK.

Today's 24-hour trading volume across all exchanges for Chainlink is $547,909,539.
---
---
The circulating supply of LINK is 491,599,970 coins, which is 49% of the maximum coin supply.
---
---
---
---
LINK is well integrated with many pairings with other cryptocurrencies and is listed on at least 143 crypto exchanges.

View #LINK trading pairs and crypto exchanges that currently support #LINK purchase.
---
---
---
---

Singlife with Aviva Partners with Arbol to Launch First Rainfall Protection Cover for Travelers in…


Singlife with Aviva Partners with Arbol to Launch First Rainfall Protection Cover for Travelers in Singapore - Singlife with Aviva, a homegrown financial services company, has introduced Rainfall Protection cover for travelers, in partnership with Arbol Inc, a global climate risk solutions platform. Singlife is the first insurer in Singapore to offer this innovative parametric insurance product designed to help consumers manage the impact of unexpected weather conditions in an increasingly volatile environment. Singlife will pay up to S$150 to travelers whose single trip plans are disrupted by heavy rainfall. All countries and regions globally are included in the Rainfall Protection coverage, with the exception of certain countries in the Middle East and Africa. Pan Jinglong, Head, General Insurance, Singlife with Aviva, said: "We are pleased to be the first insurer in Singapore offering this innovative Rainfall Protection coverage, which adds another dimension to our comprehensive and award-winning travel insurance portfolio. Singlife has taken a significant step in advancing the next generation of sustainability-centric insurance solutions, leading the way for our industry to prepare our customers for evolving climate conditions during their travels." This solution is underwritten in collaboration with Arbol. The company leverages cutting-edge technologies such as smart contracts and artificial intelligence underwriting...
---

Arbol Platform Transacts $100 Million+ in Gross Written Premium in First Half of 2022


Arbol Inc. (Arbol), a global climate risk solutions platform, today announced it transacted $100 million+ in gross written premium (GWP) in the first half of 2022. The 100 million+ transacted through the Arbol platform in 1H of 2022 is greater than all GWP ($70 million) transacted in 2021. Arbol is a global climate risk coverage platform and FinTech company offering full-service solutions for any business looking to analyze, manage and transfer climate risk. Arbol's products offer parametric coverage which pays out based on objective data triggers rather than subjective assessment of loss. "The traction and scale the Arbol platform continues to see is a testament to the market demand for end-to-end parametric climate risk solutions," said Sid Jha, Founder and CEO, Arbol. "As volatile weather conditions like record droughts in Texas continue to hurt expected crop yields for agribusinesses and farmers, the need for data-driven and objective financial products like insurance have never been more essential. Parametric coverage, powered by next generation technology and data has the ability to bring both better efficiency and transparency to the weather risk market while chipping away at the sizable global coverage gap for climate disasters." The premium transacted in the 1H of 2022 came from businesses in the agriculture, energy (traditional and renewable), and reinsurance sectors. Premium sizes booked through Arbol'...
---

Arbol Forms First Captive Insurance Company Focused on Climate Risk Management


Formation of Climate Risk Insurance Company Enables Arbol to Offer Customized Climate Risk Management Solutions for Corporations. — Arbol, a global climate risk solutions platform, today announced the formation of Climate Risk Insurance Company, the first captive insurance company dedicated to climate risk management. Climate Risk Insurance Company is a Connecticut domiciled sponsored captive focused on helping businesses and corporations manage a range of climate risks, like temperature, rainfall, and catastrophic storms. Arbol is a global climate risk coverage platform and FinTech company offering full-service solutions for any business looking to analyze, manage and transfer climate risk. Arbol's products offer parametric coverage which pays out based on objective data triggers rather than subjective assessment of loss. Last year, Arbol launched Captive+Parametric, a first of its kind risk management solution for enabling corporations to simply and effectively assess and manage emerging risks like climate and weather using captives. "Arbol provides a full service, end-to-end risk management and transfer solution for managing climate risks using a technology and data driven platform," said Hong Guo, Chief Insurance Officer, Arbol. "The formation of Climate Risk Insurance Company further extends Arbol's services towards climate risk retention and management. We are excited about our capability to help corporat...
---

Arbol Appoints Charlie Kornberger As Chief Revenue Officer and Deputy CFO


Arbol Inc. (Arbol), today announced that Charlie Kornberger has joined the company as Chief Revenue Officer and Deputy CFO. He will oversee all revenue generating programs and operations for the company and its subsidiaries. "We are excited to have an impactful financial services and banking executive of Charlie's caliber joining Arbol's ranks to help lead our next phase of growth as we look to continue rapidly expanding our overall franchise and product offerings," said Siddhartha Jha, Founder and CEO, Arbol. Charlie joins Arbol from Standard Chartered Bank, where he most recently served both as Global Head of Insurance Banking and Head of Financial Institutions for the Americas. Charlie successfully led large specialized businesses and leveraged client teams across multiple sub-sectors and geographies during his tenure. Charlie originally joined Standard Chartered in August 2013 as the bank's Regional Head of Insurance Coverage for the Americas and previously held leadership positions with Credit Agricole Corporate & Investment Bank, Chase Securities, and Salomon Brothers. Charlie has over thirty years of corporate and investment banking and senior leadership experience across financial markets, risk management, capital markets, M&A, asset management, insurance-linked securities, risk transfer solutions and transaction banking services. "I'm thrilled to have joined the leadership team of Arbol, which i...
---

Arbol's Blockchain-Powered Platform Transacts $70 Million in Premium in 2021


Arbol is Cash Flow Positive As Total Premium Transacted Grew From $2.2 Million in 2020 to $70 Million in 2021 Arbol, a global platform for data and blockchain powered climate risk solutions, today announced it transacted $70 million in gross premium in 2021. This marks significant growth and traction for the Arbol platform, which in 2020 transacted $15 million in notional risk and $2.2 million in gross premium. Highlighting Arbol's focus on a sustainable business model, the company's risk capacity had a loss ratio under 50% for transacted deals and it also ended the year cash flow positive. Arbol is a FinTech company offering global climate risk solutions for businesses in the agriculture, energy (traditional and renewable), maritime, and leisure sectors. Arbol's proprietary pricing platform enables users to get live pricing directly through the app in a matter of minutes. The platform leverages a decentralized climate data network (dClimate), blockchain technology and an AI underwriter designed to price risks efficiently to make parametric protection products and SaaS services accessible and affordable for traditionally underserved and underinsured regions and businesses. "We created Arbol to make it easy and efficient for businesses of any size or location to build climate resilience leveraging data and blockchain technology," said Sid Jha, Founder and CEO, Arbol. "Over 50 percent of Arbol's clients in 2021 en...
---

Arbol Launches Arbol Underwriters, Enters the Reinsurance Market With Bermuda MGU


SIG Re Appoints Arbol Underwriters as its Insurance Agent for its Parametric Reinsurance Business. — Arbol Inc. (Arbol), an InsurTech platform for parametric protection products, today announced the launch of Arbol Underwriters Ltd. (AUL), a registered insurance agent based in Bermuda, focused on matching reinsurance capacity with parametric insurance risks. AUL's parent company, Arbol, is an InsurTech platform and FinTech company that leverages decentralized climate data, blockchain technology and AI to power its proprietary pricing platform and to offer parametric protection products and SaaS services to help a wide range of customers to transfer and manage climate risks. "We are excited about setting up a platform in Bermuda to offer parametric solutions in the form of reinsurance" said Hong Guo, CEO of AUL and Chief Insurance Officer of Arbol. "Leveraging Arbol's massive, cutting-edge data infrastructure and proprietary pricing tools, AUL will be able to provide innovative reinsurance solutions to its clients." AUL intends to source original risk through a variety of channels, the first of which being partnerships with fronting insurance carriers. Through both volume program business and bespoke coverage solutions designed by Arbol and written through the fronting carriers, individuals and businesses can purchase parametric insurance to hedge their climate risk. Additionally, AUL will work with (re)insur...
---

Case Study: Punkin Center Gins


Arbol's Area Yield Program (AYP) is Already Changing Lives and Saving Businesses. — "…the sixty-six hundred bales we ginned was just about enough to pay the light bill…with very little cotton there was no income so this (settlement from Arbol) was going to be a large chunk of the income that comes in for my bank this year." Al Crisp first started working at a cotton gin at the age of fourteen in southern Texas at the Smith Gin COOP in Odem. He immediately became hooked on cotton. After hearing how big cotton was in West Texas, Al moved to Lubbock after finishing college to take a job with the Texas Cotton Ginners Association. Shortly after, he was managing three gins as a plant manager for Odonnell COOP. In 1999 when Al was twenty-five years old, he bought Punkin Center Gins. Today, he runs the business alongside his wife Kasha. Punkin Center Gins is a family-owned and operated cotton gin and processing facility located in Lamesa, Texas. The business itself was established nearly a century ago in 1926. Punkin Center refines cotton into products like cotton seed, cotton mote, and five-hundred pound bales of cotton.Punkin Center Gins Cotton is at the heart of every cotton gin's success. Simply put, a cotton gin can't prosper financially without cotton to process. Al heard about Arbol's Area Yield Program (AYP) for cotton after several consecutive challenging years for cotton in his area due to weather...
---

Arbol Unveils Climate Risk Solution for Captives at VCIA Conference


NEW YORK (August 11. 2021) — Arbol, an InsurTech platform for parametric weather protection products, today announced at the Vermont Captive Insurance Association (VCIA)'s annual conference the release of its streamlined "Captive+Parametric" solution for climate change risk management. The first of its kind service gives corporations a simple and practical way to take immediate action towards climate change risk management by transferring climate risks into captives using a parametric structure. "90 percent of Fortune 500 companies have captive insurers for managing traditional and emerging risks. As the demand for companies to better manage and disclose climate change risks grows as severe weather events become a greater point of global concern, the traditional risk management framework will need to account for risks related to climate and weather," said Hong Guo, Arbol's EVP and Chief Insurance Officer. "We believe that captive is the best mechanism and that parametric protection is the ideal product structure for corporations to start actively managing mounting climate risks. Arbol's new Captive+Parametric solution will give corporations the ability to leverage Arbol's proprietary pricing tools and climate data platform to easily implement this process." Arbol's streamlined climate risk solution for captives gives corporations access to Arbol's full suite of technology and data tools, including...
---

Smart Contracts and Blockchain Can Help Close the Global Protection Gap, Enable Businesses to Build…


Smart Contracts and Blockchain Can Help Close the Global Protection Gap, Enable Businesses to Build Climate Resilience - By Siddhartha Jha, CEO of Arbol The great challenge of the upcoming century for enterprises and households will be how to proactively adapt and build resilience against changing and increasingly volatile and unpredictable weather patterns. For businesses that are exposed to weather and rely on a certain level of cooperation from the elements to operate normally, building climate resilience is a necessity for future success and survival. 70% of business globally are estimated to be impacted by weather, with damages from severe weather events and natural disasters rising each year. According to Aon, economic losses resulting from severe weather events totaled roughly $268 billion in 2020. Out of that total, only $97 billion in losses were insured, leaving a global protection gap of $171 billion. As governments adapt to the impacts of climate change on businesses, military operations, and essential infrastructure, policymakers are also calling on financial institutions, corporations, and hedge funds to do more to identify, disclose, and mitigate climate risks and build institutional resilience. These risks are no longer an afterthought or a matter of future concern for global communities, even those in developed and wealthier nations. The U.S. Environmental Protection Agency (EPA) recently released a report s...
---

Arbol and RealTimeRental Partner to Offer the First Parametric Weather Protection Program for…


Arbol and RealTimeRental Partner to Offer the First Parametric Weather Protection Program for Vacation Rentals - NEW YORK (May. 14, 2021) — Arbol Inc., an InsurTech platform for parametric weather protection products, today announced it has partnered with RealTimeRental (RTR), the original cloud based vacation rental & property management software platform, to offer the first parametric weather protection program for vacation rentals. This first-in-kind program will offer vacation renters a simple solution to protect their vacation against rainy weather. "We are excited to partner with RealTimeRental to offer a program that leverages Arbol's cutting edge technology and hyperlocal, real-time weather data to give property managers the ability to offer rainfall protection to their renters," said Sid Jha, founder and CEO of Arbol. "By basing settlements on objective weather data, we can help vacation property managers differentiate their spots and offer their clients peace of mind that their vacation will be protected." "We are pleased to partner with Arbol to give RealTimeRental clients the opportunity to offer weather protection for the vacation rental industry. The parametric weather protection is a unique product that fills a need in the vacation rental industry. Through this partnership, we are excited to offer property management companies the ability to keep their rental guests happy in the case of i...
---
---
---
Chainlink Crosses $6.18 Trillion In Transaction Value – Will This ...


The reception of Chainlink among crypto enthusiasts has been positive. The ecosystem's transaction volume has surpassed $6 trillion, according to the project's official Twitter account. Because of this rise, the number of native integrations in the ecosystem rose from 12 to 15. At this point, it appears that Chainlink may be en route to the proverbial moon. Shouldn't a price increase coincide with improved metrics? No, not quite. The on-chain stats for LINK don't look good, according to the statistics provided by Santiment. Chainlink Market Cap Down As of this writing, there has been significantly less progress made on the LINK chain than in previous months. The value of Chainlink's stock on the market is likewise much lower. The market cap for LINK on October 2 was $284,961,375, a decline of 78.06% from its all-time high of $1,299,905,978 on September 29, data from CoinGecko show. A downward trend may be forming. However, at this time, Chainlink's price is quite volatile on the intraday and 4-hour time frames. LINK's historical volatility is rather high, ranging between 64.75 and 50.27, indicating that its price frequently fluctuates between ranges. The Stoch RSI figures are also falling, although the relative strength index of the coin is quite constant. Although the coin's performance indicates a downward trend, LINK HODLers may still have reason for optimism. Chart: TradingView.com LINK Investor Confidence Up According to statistics fr...
---
Chainlink (LINK) And Cronos (CRO) Post Positive Moves Amidst Market Unce...


Chainlink (LINK) and Cronos (CRO) have recently enjoyed positive price movements, despite the market's uncertainty over cryptocurrencies. Both tokens increased around15% from their low point 7 days back. The recent gains show that LINK and CRO are still holding strong as they continue to rank top 50 based on market cap. However, LINK and CRO managed to maintain an upward movement amid investors' concerns about the future of cryptocurrency markets. In fact, LINK has been one of the best-performing altcoins this week. It gained over 21% since last Thursday, reaching a high of $8.46 yesterday. This is not surprising considering the token's performance in the last 30 days. LINK was able to gain around 16% this month alone. We can't say the same for CRONOS' 30-day performance. However, it did manage to move upwards by 16.9% during the past seven days. Its current value stands at $0.110, which is up from its lowest point of $0.105. CRO's price currently hovers around $0.110. | Source: CROUSD price chart from TradingView.com Reasons For LINK's Positive Moves A recent tweet from Santiment suggested that many investors opted to unload LINK holdings they purchased during a price drop. Yesterday, LINK reached a local high of $8.46, providing an opportunity for several market participants to benefit. The number of LINK transactions was four times higher than expected, according to the Santiment analytics team. In another tweet from Santiment, LINK stakeholder activity p...
---
Chainlink Launches SCALE to Ease Oracle Network Operating Costs


In an announcement on Sept. 28, Chainlink Labs stated that the new initiative allows blockchains and layer-2 networks to fast-track smart contract innovation. This is achieved by helping to cover the operating costs (such as gas fees) of Chainlink oracle services for a period of time. "As L1 & L2 user bases expand, fees from dApps can eventually cover the full on-chain costs of Chainlink oracle nodes - driving long-term viability across different ecosystems," the team stated. 1/ Introducing SCALE—Sustainable Chainlink Access for Layer 1 & 2 Enablement—a #Chainlink Economics 2.0 program. SCALE accelerates the growth of on-chain ecosystems by blockchains/L2s helping cover the costs of Chainlink oracles supporting their dApps.https://t.co/v7qz8KtF1P — Chainlink (@chainlink) September 28, 2022 A Chainlink Economics 2.0 Initiative A number of networks, including Avalanche, Metis, Moonbeam, and Moonriver, have pledged support for Chainlink SCALE, onboarding the program to cover certain oracle network operating costs and furthering research and development. As the system matures, oracle operating costs can transition to being covered by dApp user fees rather than the ecosystem itself covering the overheads. SCALE is part of the Chainlink Economics 2.0 program, which targets sustainable growth, crypto-economic security, and deeper value capture in the network. The roadmap was released in early June, highlighting long-term goals and economic sustainabil...
---
Chainlink and CF Benchmarks to Bolster Onchain Transparency via CF Bitco...


On Wednesday, the decentralized oracle network platform, Chainlink, announced the launch of a market-wide interest rate product for Web3 protocols and the decentralized finance (defi) economy, called the CF Bitcoin Interest Rate Curve (CF BIRC). Chainlink revealed the new product at Smartcon 2022 in New York City, and the newly launched CF BIRC product aims to provide 'a reliable and transparent base rate' for Web3 market participants.Chainlink and CF Benchmarks Launch Manipulation-Resistant Base Rate CF BIRC Chainlink has made a number of announcements during the Smartcon 2022 event in New York City. For instance, on Wednesday the smart contract and oracle network project revealed a program called the Sustainable Chainlink Access for Layer 1 & 2 Enablement otherwise known as SCALE. 'SCALE is a holistic and win-win economic model for both blockchains and the Chainlink Network,' Chainlink tweeted on September 28. 'As [layer one and layer two] userbases expand, fees from [decentralized applications] can eventually cover the full on-chain costs of Chainlink oracle nodes-driving long-term viability across different ecosystems,' the project's team added. Additionally at the Smartcon 2022 event, Chainlink further revealed the 'CF Bitcoin Interest Rate Curve-in association with Chainlink.' Chainlink has partnered with the crypto benchmark prices and indices provider CF Benchmarks to launch the CF BIRC product. 'CF BIRC is a replicable, market-representative, and manipulation-resista...
---
Chainlink Price Struggles To Break Above, Can Price Hit 10?


LINK price holds strong above 50 EMA on daily timeframe with a string. LINK rallies as price eyes $10 ahead of its announcement of staking. The price faces resistance at $9 in the weekly timeframe. Chainlink (LINK) price showed bullish strength recently, but the price has struggled to break above key resistance against tether (USDT). With its intending staking in December 2022, there is high hope of a major rally for the price of Chainlink (LINK). Despite the uncertainty, the price of LINK has looked decent, holding up pretty well as other altcoins drop significantly in price and value. (Data from Binance) Chainlink (LINK) Price Analysis On The Weekly Chart Chainlink Co-Founder Sergey Nazarov announces Staking Plans, Aims to Be Web3's AWS, ahead of its scheduled plan to launch staking in December and a new economic model for the Web3 services platform at SmartCon 2022. The price of LINK has recently bounced from a low of $6.5 in the weekly timeframe rallying to a high of $8 before rejecting to a region of $7, where the price has formed good support for price sell-off on the weekly timeframe. LINK price moved from that region breaking higher to $8.5, where the price is currently facing resistance to breaking higher to a region of $10. The price of LINK needs to break the $9 resistance with good volume for the price to have an opportunity to trend to a higher region; if the price of LINK is rejected, we would expect the price to retest the support area...
---
Biggest Movers: LINK Hits 6-Week High, UNI up 16% on Tuesday


Chainlink hit a six-week high during Tuesday's session, as the token rose for a sixth consecutive session. The move saw the token rally past a key resistance level in the process. Uniswap was also in the green, with prices climbing by as much as 16% earlier in the day. Chainlink (LINK) Chainlink (LINK) rose for a sixth straight day on Tuesday, which took the token to its strongest point since mid-August. After trading at a floor of $6.55 last Wednesday, LINK/USD has rallied in back-to-back sessions, with today seeing prices hit a high of $8.36. Tuesday's top is the highest mark that chainlink has hit since August 17, days after a failed breakout from the $9.50 level. Looking at the chart, today's price surge came after a successful move beyond a ceiling of $8.05. In addition to this, there was another breakout, with the 14-day relative strength index (RSI) marginally climbing past a resistance of its own. As of writing, the index is now tracking at 61.03, which is its highest point since August 14. Uniswap (UNI) Another notable gainer on Tuesday was uniswap, which rose by as much as 16% during today's session. UNI/USD surged to a high of $6.68 on Tuesday, which saw prices climb to their highest point since September 13. As a result of today's move, uniswap is now trading near a ceiling of $6.70, which has historically been a point of contention. Earlier gains have somewhat eased as the day has progressed, and as of writing the token is trading at $6.61. This is a result of...
---
Chainlink Price Spikes Above $7 While Bitcoin Sinks Below $20,000


Among other investment assets, cryptocurrency is prominent when it comes to volatility in prices, including altcoins such as Chainlink. While an uptrend matters a lot to daily traders, dipping could be favorable for accumulation for long-term investment. The crypto market over the weekend saw slight positive progress in the prices of most tokens. The past week was downward, but this week could bring more hope. General analysis on a 24-hour scale for most altcoins shows that last Sunday came with a commendable trend. The majority of the tokens displayed significant progress in an uptrend. Chainlink native token, LINK, was at the forefront, among others. But the story is quite different for the primary cryptocurrency. After moving to the $19,000 region, BTC stalled on the level through the weekend. Chainlink Leads As The Top Performer The crypto market witnessed a positive turnaround, especially with the price performance of the altcoins. The total market cap has stalled with the outcome without making another drop. The value is currently around the $950 billion level. LINK, the native coin of the leads as the best performer among the altcoins. The token increased by above 5% in the early hours of trading today with an approximate price of $8. Chainlink on the rise l LINKUSDT on Tradingview.com For Ethereum, there is a progressive reclaiming from its 20% post-merger drop. ETH swung into the green as the price crossed the $1,300 level. Other altcoins increased in their values. ...
---
LINK Jumps 5%: BTC Awaits its Next Move at $19K (Market Watch)


The price of bitcoin seems stuck around the $19,000 level for the past few days, and the asset has remained there now as well. Most altcoins are also calmer on a 24-hour scale on Sunday, with Chainlink emerging as today's top performer. Bitcoin Quiet at $19K Although bitcoin is quite stagnant now, this wasn't the case earlier this week. The asset had jumped from $18,300 to $20,000 in a day ahead of the US Federal Reserve's latest interest rate hike, but once the increase of 75 basis points became official, it dumped by almost $2,000 once more. This resulted in a drop to $18,100 - a new three-month low for BTC. As fear was once again settling in the markets, the bitcoin bulls stepped up and pushed the asset to over $19,000. The next few days saw minor volatility, with the most notable increase taking the cryptocurrency to just over $19,500. However, that was short-lived, and BTC returned to around $19,000, where it's currently stuck. Its market capitalization is still at approximately $365 billion, while its dominance over the alternative coins is back at 39%. BTCUSD. Source: TradingView LINK Pops Out The alternative coins had a volatile week of their own, but most are significantly more stable now. Ethereum, which dumped by more than 20% after the Merge was implemented, is now slightly in the green and stands above $1,300. Cardano is quite stagnant as well, even though the Vasil upgrade went live a few days ago. Solana and Shiba Inu are with minor increases, too. In contrast,...
---
Chainlink (LINK) Performs Well Amidst Market Turning To Red


Price fluctuations are a daily occurrence in the crypto markets now. Since the fight against inflation began, the overall financial markets have tanked. Nowadays, asset prices swing without warning, and the continuing crypto winter only heightened the volatility. The recent event expected to boost market recovery has been completed. Ethereum is now operating on a proof-of-stake mechanism as planned. The leading crypto Bitcoin has lost 2.95% in 24 hours. Ethereum, the center of attention during this period, has also lost 1.70% in 24 hours and 15.73% in 7 days. But not all hope is lost. Some cryptocurrencies are rallying impressively, and the top leader in this category is Chainlink LINK. Chainlink LINK Gains 9.03% Amid Market Pullback Chainlink LINK is one of the cryptocurrencies currently gaining each hour on September 16. As of the time of writing, the LINK price stands at $7.71, representing an 8.19% gain in 24 hours. The price movement on September 16 has been very encouraging. LINK recorded some dips in its 24 hours trading, but not the red lines. The coin saw an intraday high of $7.759 and an intraday low of $7.4948. The next low point during the day was a dip to $7.60 before regaining its upward momentum. If the price continues upwards, LINK might grow considerably higher before the market closes. This gain is a welcome development for the crypto as its 7 days price growth sits at 2.23%. LINK's price is currently trading above $7.5. | Source: LIN...
---
Chainlink Remain Strong As Alligator Flashes Relief, Is $10 Possible?


After showing so much strength as the price rallied to $52, cracking up an all-time high, the price of Chainlink (LINK) saw a decline to its present value of $7 against tether (USDT). Despite the uncertainties about where the market would be headed, only a few have shown strength as Chainlink (LINK) remains in the spotlight. (Data from Binance) Chainlink (LINK) Token Price Analysis On The Weekly Chart LINK saw a decline in its price from its all-time high of $52 to around $6, with an over 70% drop from its all-time high despite having good fundamentals. The price of LINK has since struggled to have a relief bounce from its weekly low. The price of LINK bounced off after touching a weekly low of $6, and the price rallied to $10 before suffering a setback in price as it faced rejection, and the price has continued to range in this region. LINK's price maintained a downtrend structure with a downtrend line acting as resistance for the price of LINK, but this resistance has been broken with what seems to be a glimpse of hope, possibly to the upside of the price. The price of LINK continues to face resistance to break higher at around $8, a break and close for LINK price in the region of $8-$9 acting as resistance; we could see the price of LINK rally to a high of $10-$12. If LINK fails to break above these resistances, we could see the price retesting the support at $6, acting as a demand zone for LINK prices. Weekly resistance for the price of LINK - $8-$9. Weekly support...
---
Biggest Movers: ATOM Moves Closer to 4-Month High, LINK Also Higher


Cosmos was once again in the green, as the token moved closer to a four-month high during Friday's session. Prices rose past a key resistance level during the day, as bullish sentiment continued to rise. Chainlink also traded higher, as prices surged for a third straight session.Cosmos (ATOM) Cosmos (ATOM) continued to trade higher on Friday, as the token moved closer to a multi-month high. ATOM/USD rose to an intraday high of $16.25 in today's session, pushing prices above a key resistance level in the process. The aforementioned ceiling is the $16.15 level. The move comes less than 24 hours after prices were trading at a low of $14.40. Friday's surge takes the token closer to last Friday's peak of $17.20, which was the highest point for ATOM since May 9. As seen from the chart above, the 14-day relative strength index (RSI) is tracking at the 65.00 mark, which has historically been a level of resistance. If cosmos were to recapture, and surge past last week's high, then the likelihood of ATOM moving above $17.20 would exponentially increase. Chainlink (LINK) Like ATOM, chainlink (LINK) also rose for a third consecutive session on Friday, as bulls continued to push prices toward a key resistance level. Following a low of $7.07 on Thursday, LINK/USD raced to an intraday high of $7.77 earlier in the day. This peak pushed the token closer to its long-term price ceiling of $8.05, which is the level LINK was trading at to start the week. However, following disappointing inflat...
---
Chainlink Integrates New Tech, And It's Going Green – Healthy For ...


Chainlink (LINK) made a couple of announcements in line with the integration of ZIL/USD Price Feed that safeguards Web3 projects from crashes and data hacks as well as its thrust towards going green. Chainlink starts bullish but swerves towards the bearish zone Chainlink working on tech initiatives to combat climate change LINK total volume grows from 200 million to 516 million in September Chainlink in collaboration with Coorest, DlcimateDAO, and Hyphen is working on initiatives directed toward climate change. LINK Shows Amplified Social Media Metrics All of these new developments have greatly amplified the social media metrics of Chainlink. As evidence of that, LINK's social media engagements have spiked by 6.65%, and social mentions also skyrocketed by 16.23% as seen in the past week. LINK has been noticeably bullish with its total volume growing from 200 million to as much as 516 million as observed early in September. In addition, the altcoin's MVRV has also been surging which gives a rather positive momentum for LINK. Development activity has also shown a minimal uptrend with further updates contributing to LINK's price increase in the coming days. While it looks like things are going pretty well for Chainlink this month, it wasn't an easy route for the altcoin. Evidently, there has been a huge drop in the number of unique active wallet addresses as seen in the past three months. Dominance in terms of market capitalization has also plunged a...
---
Bitcoin Price Trades Below $19,500 While Chainlink Surpasses The $7 Mark


The bearish trend for Bitcoin keeps rolling on consecutive days. BTC has lost its anchor on the $20,000 region. Its trading activities have gotten below this level, with no sustainable hope for a positive price reversal. Events and activities in the broader crypto market for August have not been encouraging. Prices of almost all the major crypto tokens have continued dropping. This trend has affected the overall crypto market cap keeping it below the $1 trillion level. During the trading hours of August 26, the price of BTC seemed to reclaim slightly in its performance. It positively surged to $22,000 and hovered around that region with grace. But its gain was short-lived with the presence of the bears after the Feds meeting. Bitcoin Performance Gets Beneath $20K Bitcoin dipped lower to hit the $20,000 mark. This was after the token lost almost $2,000 from its value. With much difficulty, BTC tried to sustain the new level of $20K, but the ground was becoming quite unbearable. The end of August has BTC trading at around the $20,000 region despite all odds. A southern pull finally dragged the leading cryptocurrency below the $20K level. The major factors that have affected the BTC price are the lack of significant trading volumes and extreme volatility. There have not been many recorded activities on the network. This means that trading transactions drastically dropped from the beginning of September. With the trend of activities for Bitcoin, its market cap currently fall bel...
---
Chainlink Traders Should Check These Factors Before Cutting Losses


Chainlink price has consistently been negative as seen in the past couple of hours. Chainlink outskirting other cryptocurrencies with higher market cap The crypto is registering weekly gains of 13%; with no red zones LINK price down by 9.25% Looks can deceive and Chainlink (LINK) is a proof of that as it outskirts other altcoins that have comparably higher market cap. Chainlink is performing at its peak as seen in the past seven days, registering heightened gains of 13% with no reds evident on the charts. Today, the market was looking bullish but hints a negative momentum prompting LINK to nosedive. The price has crashed from $7.5 to now at $6.64. According to CoinMarketCap, LINK price is down by 8.63% or trading at $6.64 as of press time. Chainlink Simmers Down In Terms Of Market Volatility The past week, Chainlink's has had over 11 integrations with Polygon, BNB, Phantom, Solana, and Ethereum which is a positive sign that developers are working hard to ramp up the network. More so, the spike also coincided with the pump in volume which demonstrates a stable price increase. A tweet by Whalestats hails LINK as one of the popular cryptocurrencies that the top 500 ETH whales currently have in their holdings. On a four-hour chart, LINK price is seen to simmer down in terms of market volatility or going extremes. LINK/USD price is hovering under the Moving Average price which indicates t...
---
Bitcoin Struggles To Cement Its $20K Price Mark While Chainlink Outperfo...


The crypto market hasn't been propitious since the Fed's interest rate hikes. As the fight against inflation becomes more aggressive, the financial markets bleed. Many coins are trading in the reds instead of recovering as investors expected. Bitcoin and other altcoins have lost their last week's gains and are now struggling to remain at expected levels. The dominance metric indicates the performance of BTC relative to altcoins. When the figure is high, it means bitcoin has outperformed the others and vice versa. Bitcoin's price fluctuates below $20K. | Source: BTCUSD chart from TradingView.com BTC Struggles To Maintain $20K Mark Bitcoin prices have lost their footing on the $20K mark. The current price of the BTC stands at $19687 on TradingView. Moreover, the CoinMarketCap price for BTC shows it has lost 0.57% in 24 hours. Bitcoin price fluctuated between $24K and $23K from August 13 to 19. Then on August 20, the price dipped to $20K, causing a lot of panic in the market. The next day, BTC gained again to stand at $21K. It continued at that level until after the Feds meeting on August 26, which saw the crypto market in the reds again. By the end of that day, BTC lost more than $1k and closed the market at $20,260. The next day, the price dipped below the mark but regained it later. Unfortunately, the coin hasn't performed well since then. From August 27 till September 2, BTC prices struggled to maintain $20K. There have been so...
---
Biggest Movers: DOT, LINK Rise to Multi-Week Highs on Monday


Polkadot rose to a multi-week high to start the week, as price increased for a second straight day. The token briefly broke out of a key resistance point, during Monday's surge. Chainlink also moved to its highest point in nearly two weeks, with the token now trading nearly 13% higher in the last seven days.Polkadot (DOT) Polkadot (DOT) was higher for a second successive session, as prices of the token neared a two-week high. Following a low of $7.21 on Sunday, DOT/USD surged to an intraday high of $7.61 to start the week. The move saw polkadot briefly break out of its long-term resistance level of $7.60, before swiftly retreating. As seen from the chart, this resistance point has historically been a point of uncertainty, with bears recently dominating sentiment around this area. Since earlier highs, DOT is now trading at $7.52, as bulls opted to secure gains shortly after colliding with the aforementioned resistance. Bulls will likely continue to target a breakout, with the higher ceiling of $8.10 a potential exit point. Chainlink (LINK) Chainlink (LINK) was also higher on Monday, as it too moved closer to its strongest level in the last two weeks. LINK/USD surged to a high of $7.25 to start the week, which is the highest point it has hit since August 25. As with polkadot, Monday's move led to a breakout, with LINK surging past its ceiling of $7.20. The move came as another resistance level was broken, this being that of the 14-day relative strength index (RSI). As of wri...
---
Chainlink (LINK) Price Struggles Underwater, Can Price Go To $10?


In past weeks, the Chainlink (LINK) price showed so much strength against tether (USDT) as the price of Chainlink broke out of a range as price rallied to a high of $10. The price of LINK has recently faced resistance to trend higher as the price eyes weekly support. (Data from Binance) Chainlink (LINK) Price Analysis On The Weekly Chart LINK prices have dropped from around $10 to $7, finding price trading in a range as the price of LINK tries to break out of this region. LINK saw a weekly low of $6 as price bounced from this region, currently trading at $7 as price eyes a break out to $10. Despite showing a glimpse of strength, the price of LINK found its price rejected as Bitcoin, and other cryptocurrencies suffered a setback affecting the price of other altcoins. The price of LINK closed the week with good volume; if LINK maintains this momentum and volume, we could see the price of LINK retesting $10. Weekly resistance for the price of LINK - $8.5. Weekly support for the price of LINK - $6. Price Analysis Of LINK On The Daily (1D) Chart Daily LINK Price Chart | Source: LINKUSDT On Tradingview.com After successfully breaking out of the daily channel recently, the LINK price was rejected from $10 to its daily range. The price of LINK needs to break out with good volume to trade above the range; if the price of LINK fails to break above the range, we could see price retesting daily support area to build more volume for buyers. The price of LINK has shown good st...
---
Chainlink and Pitango's First Labs Unveil Summit and Hackathon to Boost ...


[PRESS RELEASE - Tel Aviv, Israel, 17th August 2022] Upcoming Web3 summit and hackathon to enhance Israel's web3 startup ecosystem by connecting initiatives with mentorship and industry thought leaders. Ethereum-based decentralized oracle network Chainlink, in partnership with Israeli venture capital firm Pitango's Web3 venture lab First Labs, has revealed an upcoming web3 summit and hackathon scheduled to kick-off in September 2022. Chainlink and First Labs are collaborating with Outlier Ventures, Reichman University Venture, MarketAcross and Israeli Web 3.0 startups to empower groups and individuals to solve crypto-centric challenges and accelerate the development of open-source and cross-chain infrastructure. Through this summit and hackathon, Chainlink and First Labs will serve as the conduit for blockchain initiatives to connect with local mentors and thought leaders from the Israeli startup ecosystem to address blockchain development challenges. The registration process is already underway, and the hackathon's challenges will be announced on August 25th, two weeks before the event kicks off. Just months ago, Pitango, a prominent Israeli venture capital firm, launched its Web3-focused venture lab named "First Labs." First Labs aims to bridge the gap between Web2 and Web3 ecosystems. As part of First Labs' endeavors, Pitango has also introduced a decentralized autonomous organization (DAO) called First DAO, which will allocate investments acr...
---
Chainlink In Bearish Mood As LINK Price Retreats To $8.63


Chainlink (LINK) price is showing a bearish momentum as the market appears to be showing signs of fatigue. Chainlink price outlines bearish strides LINK/USD pair key support spotted at $8.54 Pair resistance seen at $9.26 The LINK/USD pair price slips on a downtrend as seen overnight which has been predictable overall. More so, the market also suffers a loss of 4.80% as seen in the past 24 hours and currently faces key resistance at $9.26. For now, LINK price appears to be extremely bearish with key support seen at $8.54. LINK Price Sheds 1.83% The daily chart reveals that the LINK/USD pair has suffered a massive decline as seen in the past 24hours. The plunge of LINK has been consistent with its bearish stance. According to CoinMarketCap, LINK price has been down by 1.83% or trading at $8.51 as of this writing. It seems to have fallen from its support line of $8.54. The current trading volume is down by 24.51% or at $363,041,655 with the market cap at $4 billion. Apparently, LINK price has been circling the $8 mark as seen since Sunday. Judging by the daily price chart, the LINK/USD pair is seen to be immensely bearish for the past few hours with the MACD lingering in the bearish zone. RSI for LINK is spotted at 42.09 and is stepping into the oversold zone which signals that market could go down further. To date, the 50-day moving average is present at $10.48 while the 200-day moving average is hovering at $12.19 signaling that the market is having a marked decline. Cha...
---
Biggest Movers: ETC Nears 4-Month High, LINK Hits Highest Point Since Ju...


Ethereum classic was trading close to its highest point since April, as the token rose by nearly 10% on Friday. Despite crypto markets being mostly in the red in today's session, a handful of tokens managed to climb higher. Chainlink was another one of these tokens, as it hit a two-month high earlier in the day.Ethereum Classic (ETC) Etherum classic (ETC) was trading close to a four-month high in today's session, as the token extended recent gains. Following three consecutive days of gains, ETC/USD rallied to an intraday high $44.31 on Friday. This comes less than 24 hours after the token was at a low below $38.00, and it's now climbing towards a recent high of $45.40. Looking at the chart, this peak at the $45.40 area is the most ETC has hit since April 7, which came days after prices fell below $50.00. As of writing, ethereum classic has now marginally declined, and is currently trading at $42.04. This comes as the relative strength index (RSI) of 14 days collided with a resistance level of 71, which is the highest point since July 31. Should ETC bulls intend to recapture those multi-month highs, then this is an obstacle that must be overcome. Chainlink (LINK) In addition to ETC, chainlink (LINK) was trading higher in today's session, as prices climbed to their highest point since June. After residing at a floor of $8.85 on Friday, LINK/USD surged to a high of $9.43 earlier in today's session. This peak saw LINK trade at its most since June 9. As seen on the chart, the m...
---
TradeStation Crypto lists 6 new coins: AAVE, COMP, LINK, MATIC, MKR, and...


TradeStation Crypto, a self-clearing online brokerage for trading cryptocurrencies, today announced adding trading support for six additional coins to its trading platform. The coins below are now available to TradeStation Crypto clients: Aave (AAVE Compound (COMP Chainlink (LINK) Polygon (MATIC) Maker (MKR) Shiba Inu (SHIB) "We are thrilled to expand the number of coins we support. Each coin was chosen for our platform following a rigorous selection process, weighing customer demand and market sentiment. We are continuing to assess additional coins to further expand our services and serve our clients." - James Putra, Vice President, Product Strategy of TradeStation Crypto In addition to the six newly added coins, clients will continue to have access to trade Bitcoin (BTC), Bitcoin Cash (BCH), Ethereum (ETH), Litecoin (LTC), and USD Coin (USDC). All six tokens are now available for trading on our crypto web and mobile applications alongside our suite of APIs that include both REST and FIX API. For each trading pair, TradeStation Crypto aggregates multiple pools of liquidity in a consolidated market data feed combined with an intelligent order-routing system designed to give its clients enhanced visibility and trade execution. Beyond trading, TradeStation Crypto clients have access to knowledgeable client services and technical support teams, and helpful educational tools for investors and traders with varying levels of experience. Clients can also own cryptocurr...
---
MoonXBT adds new USDT spot markets in DAI, ADA, AVAX, LTC, FTT, LI...


MoonXBT, a crypto derivatives & social trading platform, has now announced it has successfully launched new USDT spot trading pairs in the following markets: DAI/USDT, ADA/USDT, AVAX/USDT, LTC/USDT, FTT/USDT, LINK/USDT, and FTM/USDT. The crypto margin trading platform offers up to 150x leverage and recently integrated fiat-gateway XanPool, to allow for easy deposits. The post MoonXBT adds new USDT spot markets in DAI, ADA, AVAX, LTC, FTT, LINK, and FTM appeared first on CryptoNinjas.
---
AscendEX lists new leveraged tokens: ADA, DOGE, DOT, EOS, GALA and LINK


AscendEX, a full-stack cryptocurrency exchange platform, announced today the addition of six new leveraged tokens for trading: ADA, DOGE, DOT, EOS, GALA, and LINK, set to go live June 16, 2:00 a.m. UTC. For more details on the new listings, see below: Token 3X Leverage Long 5X Leverage Long 3X Leverage Short 5X Leverage Short ADA ADA3L/USDT ADA5L/USDT ADA3S/USDT ADA5S/USDT DOGE DOGE3L/USDT DOGE5L/USDT DOGE3S/USDT DOGE5S/USDT DOT DOT3L/USDT DOT5L/USDT DOT3S/USDT DOT5S/USDT EOS EOS3L/USDT EOS5L/USDT EOS3S/USDT EOS5S/USDT GALA GALA3L/USDT GALA5L/USDT GALA3S/USDT GALA5S/USDT LINK LINK3L/USDT LINK5L/USDT LINK3S/USDT LINK5S/USDT Note: L, short for long, refers to "going long". S, short for short, refers to "going short". The numbers 3 and 5 refer to the leverage multiple for a particular token. On AscendEX, market orders can earn rebates of up to 1.5 bps for injecting liquidity into the exchange, while taker orders pay as little as 3 bps. The post AscendEX lists new leveraged tokens: ADA, DOGE, DOT, EOS, GALA and LINK appeared first on CryptoNinjas.
---
Biggest Movers: MATIC Slides to 1-Year Low as LINK Rebounds Following Lo...


MATIC fell to a one-year low on Wednesday, as crypto markets continue to crash this week. The decline sees MATIC almost 10% lower, and comes as LINK rebounded on Wednesday, hitting a four-day high in the process. Polygon (MATIC) MATIC was a notable mover on hump-day, as prices of the world's 20th-largest cryptocurrency fell by almost 10%. Following a peak of $0.4331 on Tuesday, MATIC/USD slipped to a low of $0.3658 earlier in today's session. Wednesday's move saw prices drop for a sixth consecutive day, hitting their lowest point since May 2021 in the process. Overall, prices are down by over 35% in the last seven days, with the 14-day RSI also tracking at a one-month low. As of writing, the Relative Strength Index is hovering at 26.2, which is its lowest point since May 13. MATIC still appears to be looking for a stable price floor, and should this not be found, we might see even further lows in upcoming sessions. Chainlink (LINK) Following recent drops in price, LINK rose on Wednesday, as it moved away from multi-year lows during today's session. LINK/USD rebounded from a low of $5.88 on Tuesday, to hit an intraday peak of $6.87 earlier in the day. This move comes as prices re-entered the support point of $6.15, following yesterday's breakout, which took LINK close to a two-year low. Since breaking back into this level, bulls now seem to be targeting resistance at $7.60, however there are some hurdles in the way of this happening. The first and main, is likely to be the...
---
Biggest Movers: XTZ and LINK Surge to 1-Month Highs on Thursday


Despite the crypto market trading lower today, Tezos and LINK both rose to one-month highs on Thursday. XTZ was up by 8.5% during today's session, whilst LINK rose by nearly 9% in the day. Overall, the global crypto market cap is down 0.55% as of writing. Chainlink (LINK) LINK continued its recent run on Thursday, as prices rose by almost 9% during today's trading session. Following a low of $8.49 on Wednesday, LINK/USD rallied to an intraday peak of $9.46 on Thursday, cementing a four-week high. Today's peak saw prices rise to their highest point since May 10, as LINK made its way down from the $11 level. However, as a result of recent runs, LINK now looks set to surge even further, eventually recapturing the $10 point in the process. After a false breakout yesterday, Thursday's move also saw prices fully move beyond resistance at $8.80. As of writing, the 14-day RSI is two points below a ceiling of 64, which could be a signal to bulls to close earlier positions, securing gains in the process. Tezos (XTZ) In addition to LINK, XTZ also rose to a four-week high on Thursday, with prices climbing by as much as 9%. As of writing, XTZ/USD hit an intraday high of $2.23 in today's session, which is its highest level since May 9. Looking at the chart, the move took prices marginally above a resistance level of $2.20, but slipped up as the session progressed. Although prices continue to remain close to today's highs, the fact that the Relative Strength Index has hit a ceiling has w...
---
Chainlink Price Surges As The Team Releases New Staking Roadmap


Following the release of its staking roadmap, Chainlink's LINK native token performed quite impressively. First, it released its long-awaited roadmap revealing various phases it will go through. Recently via blog post on its official website, Chainlink cited "Chainlink Economics 2.0." The blog highlighted the aim to implement crypto staking to scale the network. While doing so, the post emphasized that the data oracle is planning to collaborate and accept other blockchains to offer "growth and security." New Staking Roadmap Dubbed Chainlink Economics 2.0 Staking the LINK token has been a high-demand feature for some years now. This is due to Chainlink being the biggest data oracle provider in the deFi ecosystem. Chainlink even Tweeted about its preparations for implementing the 'Chainlink Economics,' referenced in its official blog post. The announcement on its blog explained that the main vision of providing staking is to enable both community members and node operators to boost the platform's user assurances and security guarantees of the oracle services. All the same, the ecosystem will flourish as the user assurances and crypto-economic security increase. Besides that, staking rewards users for providing valuable data. It also enables the platform to introduce a penalty mechanism designed for underperforming nodes which don't provide accurate oracle reports or deliver them to their destinations at the right time. Imag...
---
Biggest Movers: LINK Remains Near 1-Month High, as ADA Extends Bull Run


LINK remained close to a one-month high earlier in today's session, as crypto markets shook off some of Tuesday's volatile moves. Although price volatility remained, bulls returned to show force, with ADA continuing to climb higher this week. Chainlink (LINK) LINK was trading around a one-month high during today's session, following a recent four-day bull run. The run commenced near a support level of $6.70, and took price above its recent resistance point of $8.80. As a result of this move, LINK/USD rose to a four-week high of $8.95 late on Tuesday, with prices peaking at $8.86 so far in today's session. Looking at the chart, the move also comes as the 10- and 25-day moving averages crossed, which is the first time this has happened since March 20. In addition, the 14-day Relative Strength Index (RSI) is hovering around 56.21, which is its highest reading in over two months. So far, LINK bulls have relaxed following earlier highs, likely as bears re-entered at resistance. The question now is whether we will see a breakout this week. Cardano (ADA) Whilst LINK has risen for four straight sessions, ADA climbed for a fifth-consecutive day on Wednesday, as prices broke through resistance. ADA/USD rallied to an intraday peak of $0.6537 earlier today, which is its highest point since May 31. Today's move saw prices push past the ceiling of $0.6460, hitting a nine-day high as a result of this surge. While bullish momentum is still present in ADA, traders will likely be looking to...
---
Chainlink Staking Roadmap Update Pushes LINK Prices up 12%


On June 7, the Chainlink team published its 'Long-Term Goals, Roadmap, and Initial Implementation,' outlining the following stages for the data oracle blockchain project. The blog post referenced 'Chainlink Economics 2.0' with a focus on staking as part of the endeavor to scale the system and integrate more blockchain networks. Staking is a mechanism that brings a new layer of 'cryptoeconomic security' to Chainlink, it explained. The same is true for most proof-of-stake blockchains that reward stakers for helping to secure the network. Staking marks the start of #Chainlink Economics 2.0, a new era for the long-term security and sustainability of oracle networks. In this update, we define the long-term goals, roadmap, and initial implementation of staking in the Chainlink Network.https://t.co/WJkoUzPA0i — Chainlink (@chainlink) June 7, 2022 Focus on Staking There are four long-term goals for Chainlink, which launched oracles on Solana earlier this month, staking but the underlying principle was explained as follows: "The staking of LINK in turn enhances the ability for nodes to receive jobs and earn corresponding fees within the Chainlink Network." The primary goal of staking is to increase the security and user assurances of Chainlink oracle services. LINK tokens are locked up as a 'service-level guarantee around network performance,' it explained. Furthermore, incentives and penalties such as slashing enable Chainlink nodes to consistently generate accura...
---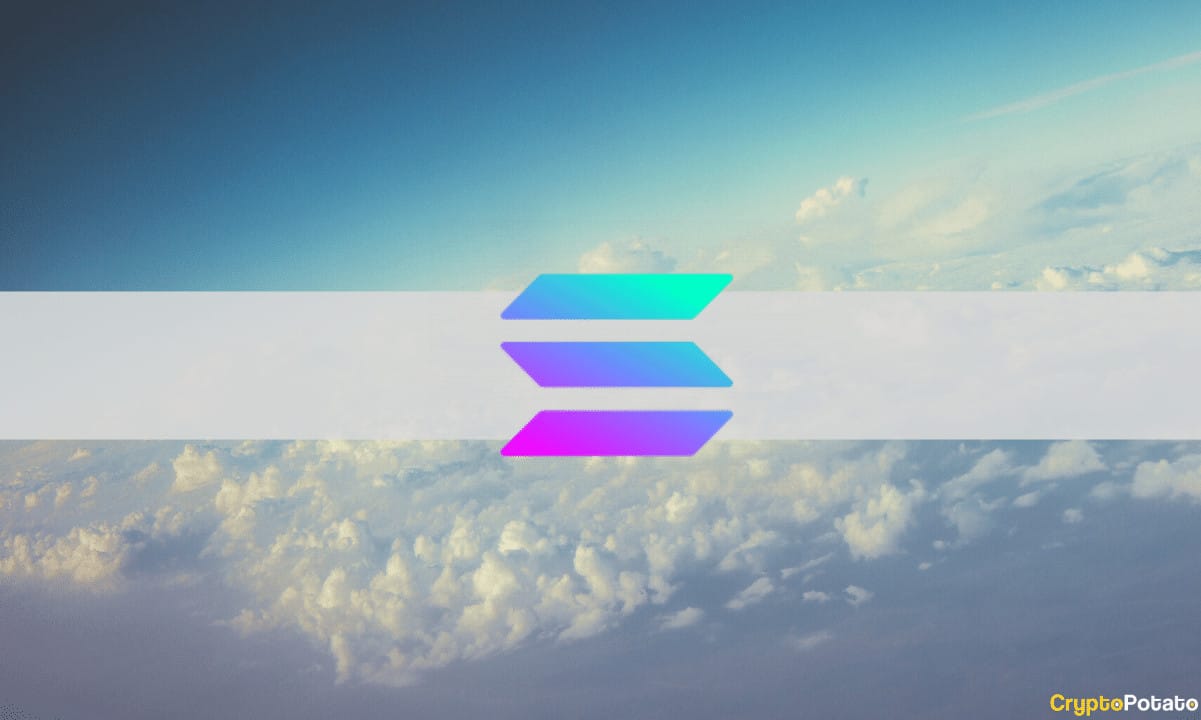 Chainlink Brings Price Feed Data to Solana for Defi Support


Chainlink – a blockchain oracle platform – recently announced that its price feed technology has been launched on the Solana network. This information will help Solana defi developers use live price information for various financial services. The oracle platform has announced that seven price feeds will be made available for Solana developers. These include BTC/USD, ETH/USD, and USDC/USD. More price feeds will be made available at later stages of the integration. Multiple projects have already committed to using Chainlink's tools, including lending protocol Apricot Finance, and yield farming aggregators Francium and Tulip. Solana co-founder Anatoly Yakovenko believes the integration will be a boon to Solana's dapp developers: "Chainlink's launch on Solana will give defi developers access to the most widely used oracles in blockchain," he said. An "oracle" is an entity that bridges blockchain-based applications with external systems, providing data from the real world. Chainalysis, for example, provides an oracle for smart contracts to identify sanctioned blockchain addresses. Price oracles are helpful defi tools, as they help determine appropriate lending and collateral rates between different cryptocurrencies. A defi protocol on Terra Classic was recently exploited because its price oracle was reporting incorrect data for LUNC. This allowed the exploiter to seize $2 million in funds despite posting minimal collateral int...
---
Biggest Movers: LINK Hovers Near Long-Term Support as ZIL Loses 10% of I...


ZIL was down by as much as 10% to start the week, as prices continued to fall following recent highs. LINK was also predominantly red on Monday, as it marginally fell below the long-term support level, hitting a one-month low in the process. Zilliqa (ZIL) ZIL was one of the biggest crypto movers on Monday, as prices dropped by as much as 10% to start the week. After trading at a high of $0.1154 on Easter Sunday, ZIL/USD raced to an intraday bottom of $0.1015 during Monday's session. Today's drop sees ZIL fall for the fourth consecutive session, pushing prices below its recent support level in the process. This floor of $0.1030 gave way for the first time this month, with prices falling to their lowest level since late March. In addition to this, the 14-day RSI also saw its own floor broken, as price strength continued to track in oversold territory. Following a high of $0.2300 to start the month, ZIL has seen consistent falls in price, which now means prices are over 50% lower so far in April. Chainlink (LINK) Similar to ZIL, LINK has fallen for much of April thus far, as prices moved away from multi-month highs. As of writing, LINK/USD slipped to a bottom of $13.21, following a high of $14.52 during yesterday's session. This move sees LINK trading around 8% lower to start the week, and has led to a breakout of the $13.50 price floor. As a result of today's drop, prices have fallen to their lowest point since March 15, which could be good news for bulls looking to buy the...
---
More Chainlink (

#LINK

) News