| | | |
| --- | --- | --- |
| | LikeCoin | #LIKE |
---
| | | | | |
| --- | --- | --- | --- | --- |
| LIKE Price: | $0.00502 | | Volume: | $2.6 K |
| All Time High: | $0.07 | | Market Cap: | $6.8 M |
---
---
| | | | | |
| --- | --- | --- | --- | --- |
| Circulating Supply: | 1,355,257,223 | | Exchanges: | 1 |
| Total Supply: | 2,000,000,000 | | Markets: | 2 |
| Max Supply: | 2,000,000,000 | | Pairs: | 2 |
---
---
---
The price of #LIKE today is $0.00502 USD.

The lowest LIKE price for this period was $0, the highest was $0.00502, and the exact current price of one LIKE crypto coin is $0.00501625.

The all-time high LIKE coin price was $0.07.

Use our custom price calculator to see the hypothetical price of LIKE with market cap of BTC or other crypto coins.
---
---
The code for LikeCoin crypto currency is #LIKE.

LikeCoin is 5.4 years old.
---
---
The current market capitalization for LikeCoin is $6,798,311.

LikeCoin is ranking downwards to #1130 out of all coins, by market cap (and other factors).
---
---
The trading volume is small during the past 24 hours for #LIKE.

Today's 24-hour trading volume across all exchanges for LikeCoin is $2,558.
---
---
The circulating supply of LIKE is 1,355,257,223 coins, which is 68% of the maximum coin supply.
---
---
---
---
LIKE has limited pairings with other cryptocurrencies, but has at least 2 pairings and is listed on at least 1 crypto exchange.

---
---
Note that there are multiple coins that share the code #LIKE, and you can view them on our LIKE disambiguation page.
---
---
---
---

LikeCoin Chain Upgrade — ChungKing


LikeCoin Chain Upgrade — ChungKing - LikeCoin Chain Upgrade — ChungKing ChungKing is the fourth major upgrade of the LikeCoin chain. The codename ChungKing is inspired by the Hong Kong film Chungking Express and the iconic ChungKing mansion, one of the defining works of 1990s cinema and the film that made Wong Kar Wai an instant icon. The film reflected Hong Kong's identity of becoming in the colonial era. During that period, Hong Kong was influenced by Western culture and started to construct its own cultural identity. — What is included in the ChungKing upgrade? - — Cosmos SDK Upgrade. — We will be upgrading to Cosmos-SDK 0.46, which contains x/nft (which we already back-ported to SDK 0.45 in the last version) and x/group module. Also, ledger support for authz module is re-introduced. We will also be upgrading to IBC-go 5.3.1, which is the supported version containing a security fix for Huckleberry. — Fee grant and authz support. — We have to implement fee grant and authz support for ISCN and x/likenft modules, enabling better onboarding and minting UX for users and more possibility for dApp use cases. — Miscellaneous update. — A new flag, full_pay_to_royalty is added to NFT sale-related events, which allows the seller to optionally send all revenue to stakeholders listed in the NFT's royalty config. ISCN ID can now be calculated deterministically, which allows me...
---

How I workaround "Import failed" error in Medium


Hacking the "Import your story" in debugger for proper backdate. — Medium has a powerful feature that allows you to import websites you own into stories. All you need to do is to provide an URL then press Import. Check it out if you haven't tried it before.Import story tool You might ask "Why should we use import though?". The Medium editor is so easy to use and powerful (kudos to the editor developers) that it can handle pasting from external sources very easily. It often takes a simple copy-and-paste to post any articles from my WordPress site to Medium. However one significant difference is the "import story" feature parses the published date and canonical link of the original website, then sets them accordingly in the Medium story. On the other hand, you cannot change the published date of any manually pasted story. The published date would be set as the time you post the pasted story in Medium. Backdating the published date is an important issue when you are trying to sync articles in batches from existing websites to a Medium publication. You don't want to bomb subscribers with notifications of stories that are months old, or flood the publication page with post from 2022. So when I see this error when importing posts from our WordPress site, I know I am screwed.Import error with no useful message There is no useful error message as in why the import failed. Medium document simply states tha...
---

AI-Generated Article Cover Images — LikeCoin | Writing NFT


AI-Generated Article Cover Images - Do you habitually include the feature image or cover photo in your articles? If not, it may be worth reconsidering, as a suitable cover image can make your work stand out in the deluge of flooding information. Including relevant images has several benefits: Increases click-through rates to your article, Improves the ranking of your article in image searches, enhancing exposure, Effectively illustrates concepts in your article, attracting readers to read the entire piece. A picture is worth a thousand words., Images are more effective than text in generating "calls to action" (CTAs), improving conversion rates., Readers are more likely to share an article with images on social media., Images can break up the monotony for longer articles and create meaningful visual space., At Liker Land, we are dedicated to equipping writers with diverse resources to support them in building and managing their businesses. Recognizing featured images' crucial role in articles, we have continually made it our mission to enhance our offerings in this domain. Our two most recent additions in this regard are: AI-generated article cover images: reducing the cost for authors to search for images for their articles, 3D cover image models: adding value to articles through interesting artistic expression., — AI Tools to Generate Feature Images - Is it possible to create article cover images using ...
---

illustBuy — The NFT marketplace for illustration


illustBuy — The NFT marketplace for illustration - LikeCoin operates within an open ecosystem that offers various open-source tools, welcoming individuals and platforms to integrate and create suitable business models for different creative communities. Although Writing NFT primarily serves text creation, its application is not limited to this purpose. Recently, a compelling case emerged where illustBuy, a platform dedicated to illustration, integrated Writing NFT's open-source tools. This integration provided illustrators with an additional revenue stream, allowing them to sell their artwork directly to supporters as NFTs. — NFT Marketplace for Illustration - illustBuy is an online creative platform that connects artists with society. We firmly believe that artists are a respectable profession, and like any other profession, their efforts should be rewarded.illustBuy Like LikeCoin, illustBuy also values the worth of creativity. Previously, artists could sell their image files directly to users for download after uploading their artwork to illustBuy. However, with the integration of NFTs, artists can now issue their artwork as NFTs for purchase by supporters. The best product an artist can offer is their artwork itself. illustBuy offers a range of unique features for NFT issuance: Automated pricing ensures creators don't have to worry about setting prices, while prices increase the longer fans wait to purchas...
---

Liker.Social — Unleash the Power of Your toots with NFTs


Liker.Social — Unleash the Power of Your toots with NFTs - — Liker.Social supports Publishing Writing NFT - Due to Liker.Social's emergency appeal, we revisited at the team's operational announcement issued in May 2021 again and realized that this small paradise has been operating for nearly two years. With the support of the wancat and then the team's continuous efforts, Liker.Social has grown to become the Mastodon instance with the second-highest traffic under the Mastodon official server. Mastodon is a free and open-source decentralized distributed micro-blogging social network. Liker.Social is built on Mastodon. However, in addition to sowing and cultivating, a good field also needs irrigation. In reality, operating costs cannot be earned solely through photosynthesis. The team's request is also very humble: a monthly target of $100 would suffice. With thousands of users sharing the cost, each person would only need to pay a few cents. Liker.Social is particularly worthy of strong support from Likers. It is the only Mastodon that supports tipping with Likes, and it has recently further supported the issuance of Writing NFTs. If we say that Liker.Social is the world's first Mastodon that supports NFTs, it is not an exaggeration, and early users who have contributed to the platform's growth can feel proud. Liker.Social is also a validator of the LikeCoin chain, participating in the review of prop...
---

Preserving the History with Immutable Evidence | LikeCoin Updates


A photo from Telegram in March shows debris all over a school classroom in Kharkiv. Starling Lab and its partners submit this photo to the International Criminal Court as evidence of war crimes committed. — 🔎In Focus: Project Starling - LikeCoin has been working with Starling Lab in the past year to register important media metadata to LikeCoin chain for immutable preservation. Cofounded by Stanford Electrical Engineering Department and USC Shoah Foundation, Starling Lab focuses on making good use of decentralised web protocols to archive important digital records. — Submit blockchain evidence to court - Earlier this year, one week after Russia's invasion of Ukraine, Project Starling began building the digital evidence preservation pipeline alongside with collaborators including LikeCoin. On 10 June, 2022 the team submitted the 1st of many dossiers to the ICC documenting war crimes that targeted 5 schools in Kharkiv. This is the first time where a methodology involving cryptographic systems, distributed storage, and public ledgers are utilized to secure evidence in a submission to any court of law. — Hypha Worker Co-operative on Twitter: "One week after the invasion of 🇺🇦, our members at t.co began building the digital evidence preservation pipeline alongside collaborators. On Friday the team submitted the 1st of many dossiers to the ICC documenting war crimes that targeted 5 schools in Kh...
---

Decentralizing Social Media — depub.space


Decentralizing Social Media — depub.space and Liker.Social | LikeCoin Update — LikeCoin | Writing NFT - — In Focus: Decentralized Social Media - Tech mogul Elon Musk's bid for Twitter has triggered people's imagination to the decentralized social media. Free speech, open source and transparency that he advocates are exactly the distinctive features of decentralized platforms, and some similar developments are already taking place in the LikeCoin ecosystem. — Hail Free Speech, Privacy by Default - Both social media Dapp — depub.space and Liker.Social are open source projects which have various features to safeguard freedom of speech. Using depub.space needs no registration or personal information, all you need is a wallet address. As a "stateless" service, depub.space also minimizes information that users leave online. These "privacy by default' features are especially important for some users located in politically sensitive regions, as their personal safety is often at risk when they express their views. In terms of technical design, the address based index also enables users to integrate with the other "decentralized identity" services. For example, users can use their wallet addresses to build their Desmos profiles. When using the same address to post on depub.space, their profile pictures and self descriptions will be automatically linked. — Not Your Key, Not Your C...
---

At WordCamp Asia 2023, Web3Press made its grand debut | LikeCoin Update


⏰Recent Events - — Web3Press at WordCamp Asia 2023 - Web3Press embarked on a new journey during the three-day WordCamp Asia 2023 in Bangkok. WordPress users, enthusiasts, and like-minded partners gathered at this regional WordPress event to exchange ideas and learn from one another. Web3Press was one of the few exhibiting teams at the conference with a focus on Web3 technology. From February 17 to 19, Web3Press successfully caught the attention of many WordPress users during the vibrant WordCamp Asia 2023. The team prepared a demo video to explain the concept of Web3Press to curious users: "Web3 is the new standard for the internet. After installing the Web3Press WordPress plugin, every WordPress article can be published as an NFT, allowing authors to sell their articles directly to supporters, without relying solely on advertising and paywalls for revenue." At the exhibition, online interactions and on-site speeches intertwined, and founder Matt even appeared in real-time on the big screen to interact with the community, creating a lively atmosphere throughout the exhibition. Web3Press aims to bring the concept of decentralized publishing to more WordPress users. As one of the guest speakers at the event, Kin shared how he published NFTs of his work using his WordPress blog, creating a new business model that allowed many users to understand the concept and implementation process of decentralized publishing. Kin ...
---

LikeCoin: 2022 Recap and Ahead.


Happy Chinese New Year! As we entered 2023, kicking off the second half of LikeCoin's 10-year promises. The founder of LikeCoin, kin reiterate the promises he made and intended to devote ten years of his life to the project. And the last time he started a business, it lasted for 20 years. — Reinvent the Like — Reward the creators. — LikeCoin first started in 2017, and the development of LikeCoin can be divided into three phases. In the early days of its launch, LikeCoin's slogan was "Turn Likes into Rewards." The industry now describes it as "write to earn". The original concept of LikeCoin was simple, as you can imagine five years ago, few people understand and are interested in blockchain and crypto. — Content Registry — Preserve and Guarantee Content Integrity. — The second phase of LikeCoin's development began to build out the decentralized publishing infrastructure, the content registry to guarantee content integrity and serve as tamper evidence. The team spent a lot of time studying the mechanism of "content metadata on-chain", the early concept of the design "content fingerprint" also appeared in the early whitepaper. LikeCoin then moved from Ethereum to its own chain based on Cosmos SDK in 2019. The registry was officially launched on the LikeCoin chain as ISCN (international standard content number) named after the International Book Number ISBN in 2021. Wit...
---

LikeCoin Chain NFT Module Upgrade, StarFerry Overview


The long-awaited NFT module will be the spotlight in the StarFerry upgrade. This upgrade features the nft module, and nft-related services, such as nft minting, blind box, and marketplace chain API. StarFerry is an iconic transport and symbol in Hong Kong that represented the cultural and historical value of many people. For over 120 years, the city has changed but the ferries themselves have barely changed. StarFerry created a lot of "non-fungible" memories for people in the city. StarFerry as the oldest keeper of the city, we look forward to bringing along the NFT feature in the StarFerry upgrade, to truly own, record, and preserve the past and future of human history on the LikeCoin chain. — What's included in the StarFerry upgrade? - x/nft and x/likenft module. A module that utilizes Cosmos SDK's x/nft and extends x/iscn to enable users to create NFT Classes and mint NFTs under an ISCN record or an account., NFT minting base on ISCN. Users can mint NFTs from their ISCN (metadata) record., NFT marketplace chain API. This module provides blind box release and basic marketplace features for users to purchase and trade NFTs with LikeCoin., Upgrade cosmos-sdk to 0.45.6, Upgrade ibc-go to 2.3.0, — Getting prepared for the upgrade - All nodes are recommended to have at least 32GB of memory plus an extra swap for buffer. It can be a mixture of 16GB of RAM and 16GB+ of the swap, or all 32GB of physical m...
---
---
---
Top 2 Under The Radar Altcoins That Could Do A 70000% Run Like Kaspa (KA...


Anyone paying attention to the crypto industry and altcoins in the last few months will have noticed the incredible run that the Kaspa native token, KAS, went on. When all was said and done, the token's price had risen over 70000% from its all-time low of $0.0001699 which was recorded on June 1, 2022, according to data from Coinmarketcap. Given that the KAS token has risen so much, all eyes are now on the next coin that could replicate this growth. With thousands of altcoins in the space to pick from, with many of them being scams, it can be daunting to know which coins have the potential for such a rally. So in this report, we take a look at two altcoins that could potentially go the way of KAS and secure massive gains for investors. Geeq (GEEQ) Leads Low Cap Altcoins With Utility Geeq (GEEQ) was one of the many altcoins that burst into the scene back in 2020 as the bull market took flight. In the same year, the token would hit a new all-time high. But perhaps the most alluring part of the project was the many utilities that followed suit. As X (formerly Twitter) user Dexter lists out, GEEQ has a host of things that contribute to a bullish narrative. These include patented technology, its own payment service called GEEQ Pay, GEEQ Data, the GEEQ chain, the Internet of Things (IoT), supply chain, real-world assets (RWAs), etc. Generational Bottom for the $GEEQ? Patented tech. Geeq Data Geeq Chain Geeq Pay#SupplyChain#IoT, Secure Data, NFTs or RWAs etc. L0, micropayment...
---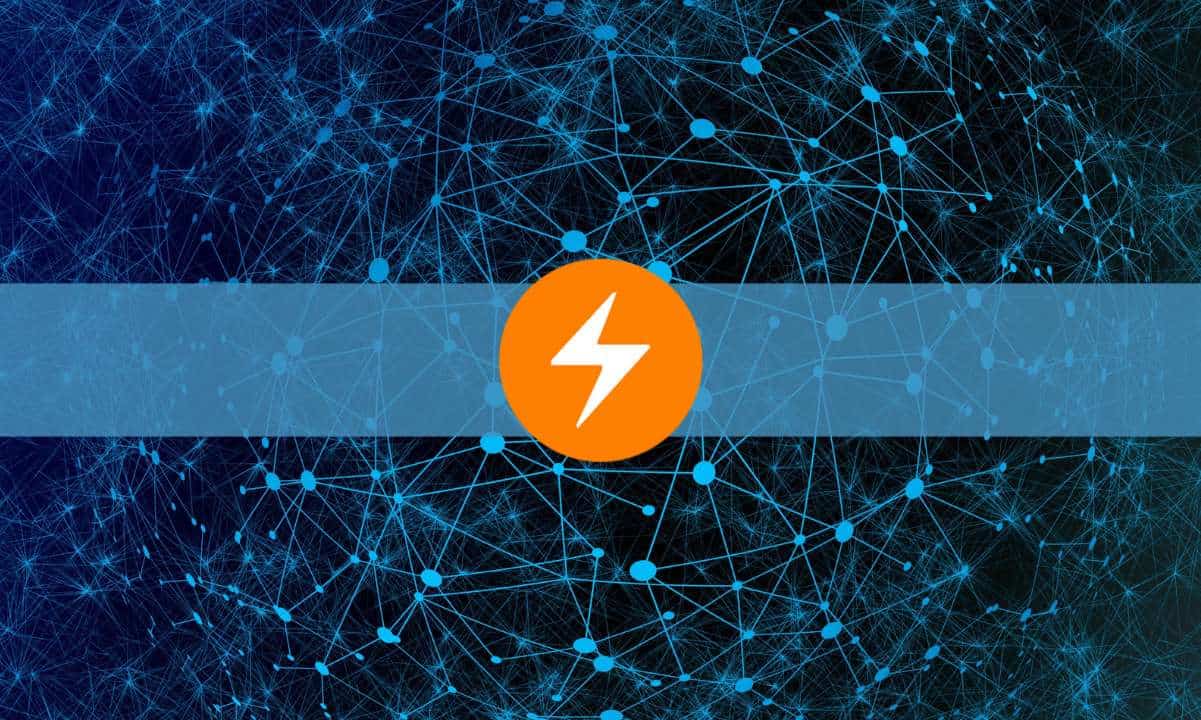 Is This the Bull Market? Bitcoin Spark Investment Numbers Certainly Look...


A scrutiny of recent developments in investment trends suggests a significant surge in trading activity, prompting many to examine the indicators that could potentially define the current market sentiment. The compelling numbers and events point towards heightened investor interest and institutional involvement and offer insights into the possibility of a bullish trajectory for the cryptocurrency. Rising Bitcoin: Is It a Bull Market? The question of whether Bitcoin is amidst a bullish market has become a focal point of discussions. Going by recent developments in Bitcoin investment trends, a significant surge in Bitcoin price is evident, prompting many to conclude that a bullish run may indeed be starting. The digital financial frontier and the data surrounding Bitcoin investments present a captivating narrative that invites scrutiny and analysis. As a gauge to test the general cryptocurrency sentiment, Bitcoin price indicators, buoyed by Bitcoin Spark's ICO completion, point to a bullish period. Bitcoin Spark (BTCS) Bitcoin Spark, a BTC alternative, has been making waves in its ICO after debuting at $1.50, giving early investors guaranteed 800% returns on their investments, if the presale ends successfully and they decide to sell at launch. Its current ICO phase ten offers BTCS at a price of $3.75, with a 4% bonus. The performance and more expectations of BTCS fuel an activity setting off the bull run as investors await the launch at $10 on November 30. A BTCS audit an...
---
XRP Price Coulds Repeat Legendary 61,000% Surge Like 2017, Analyst Claim...


Prominent crypto analyst CryptoInsightUK has given his thoughts on whether or not the XRP price can replicate the notable 61,000% gain it enjoyed back in 2017. Although the analyst sounded uncertain about how things could pan out, he provided insight as to what the future holds for XRP. XRP Price Repeating 61,000% Move Will Be Harder In a post on his X (formerly Twitter) platform, CryptoInsightUK highlighted how XRP exploded in 2017. The crypto token is said to have seen a 61,000% gain in 280 days. As to whether a repeat can happen, he mentioned that it would be harder as the market cap would have to be huge. He didn't rule it out, though, as it would be possible with "real-world utility." The crypto analyst seemed to be more focused on talking about the XRP price potential rather than talking about how high the token could rise. He alluded to the hate that XRP receives and how when people feel such a way, there is probably "value" in that asset. He also highlighted other factors that make the token stand out. CryptoInsightUK mentioned that "XRP has had another 3 years of consolidation to most other cryptos." This places the token on a higher pedestal as it bounded to enjoy greater expansion from a technical analysis angle. The analyst also spoke about how XRP is the only crypto token that has overtaken ETH in market cap on more than one occasion. On one of them, it enjoyed about 20% market share in the total crypto marke...
---
Crypto's 24-Hour Score: Gainers Like Memecoin Triumph With Double-Digits...


As the cryptocurrency market sails smoothly at a valuation of $1.4 trillion, bitcoin and ethereum have stabilized, mostly moving sideways. Yet, a handful of virtual currencies enjoyed robust gains on Monday, with memecoin (MEME) soaring 44.28%, leading the charge as the week kicked off. Conversely, the digital asset ark (ARK) experienced a significant setback, declining 17.5% versus the U.S. dollar over the last day.Memecoin Rallies Sharply in a Mixed Day for Cryptocurrencies as ARK Tumbles This Monday dawned with nine cryptocurrencies achieving notable double-digit spikes in the early trading hours. Topping the list was memecoin (MEME), which climbed 44.28% against the dollar. Celestia (TIA) also made impressive strides, surging 29.25% against the greenback within the same timeframe. Not far behind, zrx (0X) and worldcoin (WLD) rose by 19.36% and 18.81%, respectively. Currently, the day's cumulative global trading volume has hit $64.04 billion, spread over 929 trading platforms and a sprawling ecosystem of over 10,000 virtual currencies. Among those making headlines for gains on Monday were filecoin (FIL), escalating 14.96%, and osmosis (OSMO), which appreciated by 12.5% within the past day. Other significant risers of the day include KUJI, YFI, FLOKI, and SNT. Topping today's downturns is ark (ARK), with a 17.5% slide over 24 hours, while rollbit (RLB) diminished by 12.03%. Both ARK and RLB were Monday's biggest losers against the greenback. On the losing front as well, ...
---
New Biden Rule Could Affect AI Cryptocurrencies Like GRT, AGIX, FET (Opi...


The new rules require companies to conduct AI safety tests and share the results with the US government. In addition, they include meeting official standards for safe AI development and clearly labeling AI-generated content. That's worth avoiding a Skynet or Omni Consumer Products fiasco. White House Issues New Rules for AI A fact sheet released by the White House briefing room notes: 'AI can bring real benefits to consumers—for example, by making products better, cheaper, and more widely available. But AI also raises the risk of injuring, misleading, or otherwise harming Americans.' Here's how the government's new regulations for artificial intelligence developers could affect the cryptocurrency industry. But also, here's how cryptocurrencies can help support the government's priorities. Increased Regulatory Costs for AI Blockchains The new reporting requirements in Biden's executive order are apt to add costs for AI cryptocurrencies. However they pan out, blockchains that utilize AI will have to take on the additional time and cost burden of staying in compliance. But that doesn't mean bootstrapped startups will be overburdened. The White House release on the new executive order specifies that it's 'developers of the most powerful AI systems' that must 'share their safety test results and other critical information with the U.S. government.' Ostensibly, by the time an AI blockchain reaches a critical threshold of capability to fall under this requirement, the project ...
---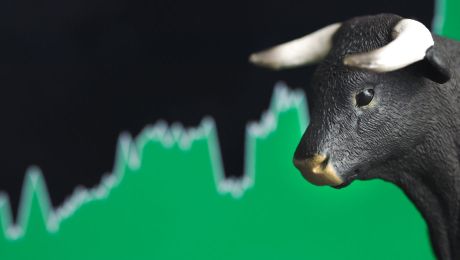 Is Fantom (FTM) About To Explode Like Solana (SOL)? This Analyst Thinks ...


FTM, the native currency of the Fantom ecosystem, might be the next coin to follow and perhaps outperform Solana (SOL). This optimistic preview is by one technical analyst, 'Magnate,' who, in an X post on October 3, said traders who missed the SOL rally may have a chance with FTM. Solana Is Exploding: Reverses Post-FTX Losses At press time, SOL is trading at new 2023 highs and has reversed all post-FTX losses. Changing hands at $39 as of writing on November 3, the SOL uptrend remains, looking at the candlestick arrangement in the daily chart. Specifically, SOL is up 125% from September lows and 190% from June 2023 highs. At this pace, SOL has outpaced Bitcoin (BTC) and Ethereum (ETH), two of the world's largest cryptocurrencies. This is despite Bitcoin, buoyed by the broader crypto's optimism of the United States Securities and Exchange Commission (SEC) approving the first spot Bitcoin exchange-traded fund (ETF) in the coming weeks. The general confidence is despite the SEC laying out a potential timeframe for when this product will go live. Looking at the SOL daily chart, primary support is around the November 2022 high at around $36-a key reaction line traders are closely monitoring. As it is, there has been a cool-off, but traders are confident of a pullback, pushing the coin back higher in a bullish breakout formation. Is Fantom (FTM) Preparing For A 100% Surge? Magnate, sharing the daily and weekly charts of FTM, noted that the coin appears...
---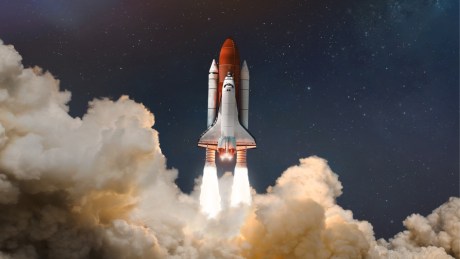 Bitcoin Price Could Skyrocket Like In March If This Happens: Expert


In a recent post on X (formerly Twitter), Ram Ahluwalia, the CEO of Lumida Wealth, weighed in on the potential market impacts on Bitcoin, particularly highlighting the significance of a failed Treasury auction. Lumida Wealth, recognized as an SEC registered investment advisor, is known for its specialization in alternative investments and digital assets. Ahluwalia's tweet emphasized the need to monitor Bitcoin's response to specific macroeconomic events. He stated, 'The test for Bitcoin as a macro asset will be 'What happens if there is a failed Treasury auction?' This year, Bitcoin rallied during (1) the March bank failures and (2) as Treasury rates have rattled markets. Here is the third test …" Will Bitcoin See Another 50%+ Rally? To recall, Bitcoin's price shot up by over 55% in the aftermath of the US banking crisis earlier this year. On March 10, 2023, the Silicon Valley Bank's unprecedented collapse, attributed to a bank run coupled with a capital crisis, became a focal point of the broader 2023 United States banking crisis. This saw a domino effect with multiple small to mid-sized US banks falling within a span of five days. While the global banking sector stocks plummeted, Bitcoin experienced a substantial surge in its value. More recently, Bitcoin is rallying even as treasury rates continue to unsettle global markets. With the 10-year US Treasury yield crossing the 5% mark for the first time in 16 years, there are indications of rising inte...
---
SEC's Spot Bitcoin ETF Approval Looking Like 'a Done Deal' in January, S...


Global asset management firm Alliancebernstein's research arm expects the U.S. Securities and Exchange Commission (SEC) to approve its first spot bitcoin exchange-traded fund (ETF) in early January 2024. Noting that the regulator 'has been actively responding with edits/comments on the ETF applications,' the firm's analysts said: 'The probability of an approval by the Jan. 10 due date looks highly likely.'Spot Bitcoin ETF Approval 'Highly Likely' in January Bernstein Research, a subsidiary of global asset management firm Alliancebernstein, expects the U.S. Securities and Exchange Commission (SEC) to approve its first spot bitcoin exchange-traded fund (ETF) in January next year. A memo from Bernstein Research sent to Thestreetcrypto reads: A bitcoin ETF in early Jan is now looking like a 'done deal.' The memo explains that the market was waiting to see if the SEC would "appeal against the Grayscale verdict." The largest crypto asset manager, Grayscale Investments, is seeking to convert its bitcoin trust (GBTC) into a spot bitcoin ETF. The SEC initially rejected the application but the court later ruled in favor of the crypto firm and ordered the securities regulator to reevaluate its application. "Now that SEC has chosen not to appeal, and actually, has been actively responding with edits/comments on the ETF applications, the probability of an approval by the Jan. 10 due date looks highly likely," the Bernstein Research memo details. According to SEC C...
---
Bitcoin Price Poised For Another Surge Like Last Week: Here's Why


In a recent statement via X (formerly Twitter), Alex Thorn, head of firm wide research at digital asset firm Galaxy, highlighted the potential for another Bitcoin gamma squeeze similar to the one witnessed last week. BTC gained 15% last week. He remarked, "The Bitcoin gamma squeeze from last week could happen again. If BTCUSD moves higher to $35,750-36k, options dealers will need to buy $20m in spot BTC for every 1% upside move, which could cause explosiveness if we begin to move up towards those levels." Elaborating on the mechanics, Thorn explained the behavior of dealers in relation to gamma and delta. "When dealers are short gamma and price moves up, or when they are long gamma and price moves down, they need to buy spot to stay delta neutral. Last week's expiries will dampen potential explosiveness, but it's still in play." This essentially means that the actions of options dealers, driven by the need to maintain a neutral position, can amplify price movements. Will Bitcoin Price Rally Like Last Week? Thorn also emphasized the importance of on-chain data in understanding these dynamics. He mentioned a continued divergence between the supply held by long-term holders and the supply that has moved in less than 24 hours. This divergence, which has been growing over the past year, indicates a decline in on-chain liquidity, suggesting that long-term holders are not selling their holdings, potentially leading to a supply squeeze. Furthermor...
---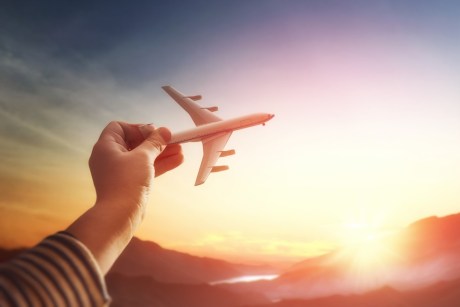 Dogecoin Price Prediction – DOGE Could Soon Pump 20% Like Bitcoin


Dogecoin is climbing higher above the $0.065 resistance against the US Dollar. DOGE could rally over 20% if it clears the $0.070 resistance zone. DOGE started a decent increase above the $0.0625 resistance against the US dollar. The price is trading below the $0.0650 level and the 100 simple moving average (4 hours). There is a key bullish trend line forming with support near $0.0650 on the 4-hour chart of the DOGE/USD pair (data source from Kraken). The price could start a strong rally like Bitcoin if it clears the $0.070 resistance. Dogecoin Price Starts Increase After forming a base above the $0.0575 level, Dogecoin price started a fresh increase. DOGE broke the $0.060 resistance zone to move into a positive zone. The recent pump in Bitcoin and Ethereum also pushed DOGE further higher. There was a steady increase above the $0.0650 resistance zone. A high is formed near $0.0693 and the price is now consolidating gains. It is also above the 23.6% Fib retracement level of the recent increase from the $0.0574 swing low to the $0.0693 high. DOGE is now trading above the $0.065 level and the 100 simple moving average (4 hours). On the upside, the price is facing resistance near the $0.0685 level. There is also a key bullish trend line forming with support near $0.0650 on the 4-hour chart of the DOGE/USD pair. Source: DOGEUSD on TradingView.com The first major resistance is near the $0.0685 level. The main resistance is near $0.070. A close above the $0.070 resistance might sen...
---
Could This New Coin Soar Like Bitcoin? BTCMTX Project Presale Raises $50...


The viral newly launched stake-to-mine token Bitcoin Minetrix (BTCMTX) has managed to raise over $550,000 in less than a week as investors believe it has the ability to overhaul the scam-prevalent cloud mining sector. Bitcoin Minetrix (BTCMTX) offers the opportunity for everyday investors to start earning from cloud-based Bitcoin mining in an entirely transparent fashion. The project also provides exceptional staking APY rewards in addition to the earnings from BTC mining. The presale currently offers the token for $0.011, providing the opportunity to get positioned at the ground level. Investors are rushing to the project as they believe it could soar like the price of Bitcoin. Stake-to-Mine: Providing Clear and Transparent BTC Earnings Bitcoin Minetrix offers a completely clear and transparent method for BTC earnings through cloud-based mining. Investors are rushing to get positioned in this project as it combines two of the industry's most popular themes: staking and mining. The project offers a groundbreaking stake-to-mine concept, which allows investors to stake BTCMTX to earn Mining Credits. The non-transferrable Mining Credits can be burnt in exchange for mining time on the cloud-based mining solution. Users can decide how much bitcoin mining hash rate they want through the number of Mining Credits they earn. Earnings are automatically managed through the Bitcoin Minetrix smart contract, making the entire process transparent. Stakers are also currently earning an impr...
---
Hot New Meme Coin to Explode – 3 Reasons Meme Kombat Could 3X Like...


Investors seeking the next high-potential meme coin will be pleased to discover Meme Kombat ($MK), a new presale project that blends memes, gamble-fi, and staking for an immersive experience. Meme Kombat ($MK) launched on 25 September but has already grabbed the attention of the meme coin community and several renowned analysts, having raised $230K so far. Its early promising signs could mean we are witnessing the early stages of the next meme coin phenomenon. Its early success and fresh and innovative approach have led some pundits to draw comparisons with Wall Street Memes, the most trending presale meme coin of the year, which saw a 3x price increase after launching. Here are three reasons Meme Kombat could be the next meme coin to explode. Lucrative 112% Staking Rewards and Robust Tokenomics Hint Long-Term Potential One of the most impressive features setting Meme Kombat apart from other meme coins is its ingenious tokenomics engineered for long-term potential. 50% of the $MK tokens will be available at the presale, with 10% allocated to exchange liquidity, 10% to community rewards, and 30% to staking rewards. This means the project will be 100% community-owned and decentralized, helping foster a long-term community and stabilize its price. Regarding its staking mechanism, $MK holders can deposit their tokens in the Meme Kombat platform to earn a generous 112% annual percentage yield (APY). Additionally, platform users are required to stake tokens to access its features....
---
Meta AI Assistant Launches to Compete With Chatbots Like Chatgpt


Meta Platforms, the parent company of Facebook and Instagram, launched its own chatbot based on artificial intelligence (AI) technology. Meta AI provides an alternative to products like Openai's Chatgpt and is setting out to offer interaction tailored to attend to different interests and solve specific tasks. Zuckerberg Unveils Meta AI Chatbot, AI Personas at Meta Connect Event Meta CEO Mark Zuckerberg announced the launch of the U.S. tech giant's new AI-powered assistant in a keynote speech at the Meta Connect developers conference on Wednesday. The chatbot will compete against the already established player in the space, Chatgpt, and other offerings like Google's upcoming Gemini. It became clear from Zuckerberg's presentation that Meta's approach to the development of AI differs from the rest of the industry in that the company does not believe in a "singular superintelligence" for everyone. In its view, most people would rather have a number of AIs for different purposes or even make their own. He elaborated: We are building a platform for creating AIs that can help you get things done or just have fun. People will be able to interact with these AIs across the whole Meta universe of products. Meta aims to enable users to chat in its messaging services like Whatsapp and Messenger with the AIs that will also have profiles on Instagram and Facebook to offer even richer interaction. While the platform will be opened up for developers t...
---
Traders Are Buying Bitcoin Minetrix Penny Crypto At $0.011 – Can I...


Cryptocurrency traders are buzzing about a new penny crypto being touted for huge growth – Bitcoin Minetrix (BTCMTX). With the presale price set at just $0.011, speculative buyers are stocking up, hoping Bitcoin Minetrix (BTCMTX) can replicate Bitcoin's colossal rise to over $30,000. But does this cut-price crypto have what it takes to deliver life-changing returns for early backers? Bitcoin Minetrix Seeks to Democratize Crypto Mining Through Stake-to-Mine Bitcoin Minetrix has a bold vision to open the crypto mining sector to everyday investors. The project's development team aims to achieve this through an innovative tokenized cloud mining platform – the first of its kind in the crypto market. At its core, Bitcoin Minetrix allows users to purchase and stake BTCMTX tokens to earn non-tradable credits. As outlined in the project's whitepaper, these credits can then be burned for cloud mining time – providing a clear alternative to traditional cloud mining services, which have been plagued by a lack of transparency. Moreover, by leveraging Bitcoin Minetrix's services, users can mine Bitcoin without purchasing advanced (and expensive) mining hardware. Importantly, each user's mining operations are managed through an easy-to-use dashboard, ensuring that Bitcoin Minetrix is accessible to all investors, regardless of their experience level. All in all, Bitcoin Minetrix seeks to bring the possibility of mining Bitcoin into reach for regular...
---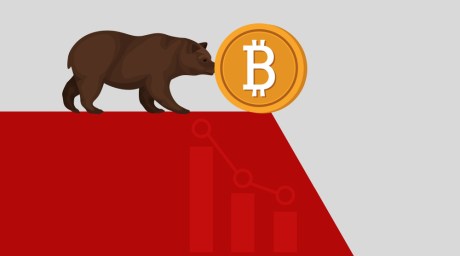 Bitcoin Price Grinds Lower And Seems Like Bears Are Not Done Yet


Bitcoin price is again moving lower below the $26,500 support. BTC remains at risk of more losses below the $26,000 support in the near term. Bitcoin started a fresh decline after it failed to clear the $27,500 resistance. The price is trading below $26,500 and the 100 hourly Simple moving average. There is a major bearish trend line forming with resistance near $26,500 on the hourly chart of the BTC/USD pair (data feed from Kraken). The pair is now at risk of more downsides below the $26,000 level. Bitcoin Price Drops Again Bitcoin price failed to clear the $27,500 resistance and started a fresh decline. BTC traded below the $27,000 and $26,500 support levels to enter a bearish zone. There was also a move below the $26,200 support level. The price tested the $26,000 zone. A low was formed near $26,026 and the price is now consolidating losses. It is trading just above the 23.6% Fib retracement level of the recent decline from the $26,711 swing high to the $26,026 low. Bitcoin is now trading below $26,500 and the 100 hourly Simple moving average. Immediate resistance on the upside is near the $26,350 level. The first major resistance is near the $26,500 zone, a connecting bearish trend line, and the 61.8% Fib retracement level of the recent decline from the $26,711 swing high to the $26,026 low. Source: BTCUSD on TradingView.com The next key resistance could be near the $26,700 level, above which the price could gain bullish momentum. In the stated case, the price could eve...
---
Bitcoin Spark: It's Time To Stop Buying Memecoins Like Dogecoin And Shib...


The cryptocurrency space is always filled with buzz and excitement, often driven by investment opportunities. The memecoin era of Dogecoin and Shiba Inu increased this buzz and excitement. These meme coins gained attention, and one question gets on our screens regularly: Is Dogecoin a good investment? In this piece, we will examine this subject and a fascinating alternative, Bitcoin Spark (BTCS), which wants to change the mining scene. The Dangers of Memecoins Meme coins frequently capture people's interest, particularly that of investors, due to their amusing branding, celebrity support, and promises of enormous profit. The beauty of meme coins lies in their accessibility and potential for significant gains. They are not expensive, making them a good choice for beginner investors. The buzz it creates around social media is enough to make you get the FOMO (Fear of Missing out) effect, luring more investors into the memecoin world. But here is the catch: meme coins like Dogecoin lack primary value. They were made as jokes and did not offer any form of utility or purpose like established cryptocurrencies like Bitcoin Spark and Ethereum. Investing in meme coins is not a friendly ride; you'll experience wild price swings and constant uncertainty about their price. Here's an alternative to meme coins: a new player in the block set to stir up waves and transform the blockchain space. Bitcoin Spark: A Game-Changing Alternative Bitcoin Spark (BTCS) is a notable hard fork that uses t...
---
US Lawmaker: Americans Don't Need CBDC That Can Track Purchases Like Chi...


Several lawmakers have expressed concerns about the privacy risks of the Federal Reserve issuing a central bank digital currency (CBDC). 'Americans have a right to financial privacy,' one congressman said, emphasizing: "We do not need a CBDC that can track your purchases like China does with their digital yuan." Another noted: 'CBDC is to sound money what dictatorship is to freedom.''Americans Have a Right to Financial Privacy' Multiple U.S. lawmakers have warned against the issuance of a central bank digital currency (CBDC) by the Federal Reserve. Congressman French Hill (R-AR), chairman of Congress' Digital Assets Subcommittee, wrote on social media platform X on Wednesday: Americans have a right to financial privacy. We do not need a CBDC that can track your purchases like China does with their digital yuan. "The authority rests with Congress, not unelected bureaucrats, to create and implement a CBDC. And that's non-partisan," the lawmaker stressed. The congressman has been a vocal critic of the Federal Reserve potentially issuing a CBDC. 'I understand why Americans are concerned about CBDCs and the potential for a Big-Brother-like surveillance state. I share these concerns. It is a priority of mine to make sure the federal government cannot and does not proceed with issuing a CBDC without Congressional approval,' Hill stated in October last year. The lawmaker introduced HR 3506, the 21st Century Dollar Act, in 2021 'to make sure U.S. governme...
---
Experts Tip Bitcoin Cash and New Cryptocurrencies Like Sonik Coin to Out...


One of the best-performing crypto assets following the news of Grayscale beating the SEC, alongside the daily pumps of new meme coins on Uniswap, was Bitcoin Cash. Now back in the limelight after its explosive rally in June, Bitcoin Cash (BCH) was helped along in August by some of the largest and most respected crypto Twitter accounts noticing it. Bitcoin Cash Price Predictions From Experts Hsaka (@HsakaTrades) tweeted to his over 450,000 followers that only a 'handful of coins' were outperforming BTC post the Grayscale news. He added a Bitcoin Cash price chart and joked, 'I like big blocks, and I cannot lie.' He also retweeted the automated account biggreendildo (@biggreendildo1), which noted that the BCH daily candle was larger than that of BTC, at 16%. $BCH ended up closing the day up 18%, trading as high as $228. At the time of writing, the BCH price has pulled back to just under $220. Hsaka didn't give a specific Bitcoin Cash price prediction but noted back in June that Bitcoin Cash is becoming tradeable on every new 'TradFi related crypto offering (funds, trusts, indices)' in 2023, such as EDX exchange which recently started operations and is backed by Citadel Securities, Fidelity and Schwab. @CryptoKaleo, who has close to 600,000 followers, also posted a long setup for Bitcoin Cash just prior to the Grayscale pump, predicting it will break out of its current short-term retracement and set new highs above its July highs of almo...
---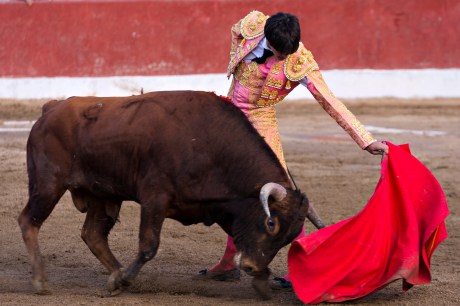 Bitcoin Bull Market 2025: 3 Reasons Why It Won't Be Like 2017 And 2021


In a recent tweet, Luke Mikic, a renowned podcaster and YouTuber, highlighted the distinct differences between the upcoming 2025 Bitcoin bull market and its predecessors in 2017 and 2021. Drawing from his insights and the data available, here's a deep dive into the three reasons that set the 2025 bull market apart: 1. The Hash Rate Race: Nation States Enter the Fray 'The Bitcoin hash rate is going absolutely parabolic, smashing through 400TH/s & another ATH!' Mikic exclaimed. Indeed, the Bitcoin network hash rate recently achieved a record-breaking 414 EH/s, marking an 80% surge over the last 12 months. This growth is particularly astonishing given the energy challenges in Texas and the escalating global electricity costs. Mikic points out, 'This is the 1st bear market where the hash rate is hitting new ATHs... Is this time different?' The answer seems to be a resounding yes. Nation states are now publicly (and maybe privately) mining Bitcoin. El Salvador and Bhutan were the pioneers, and recently, Oman joined the league. Oman's strategic move to mine Bitcoin aims to diversify its economy from oil dependence and bolster renewable energy initiatives, including flare gas mitigation. Remarkably, it is yet unknown if not more countries are already mining BTC in stealth mode without official announcement. 2. Supply Suffocation Historically, bear markets have seen an influx of Bitcoin on exchanges. However, the current scenario paints a different picture. Mikic notes, 'In every pr...
---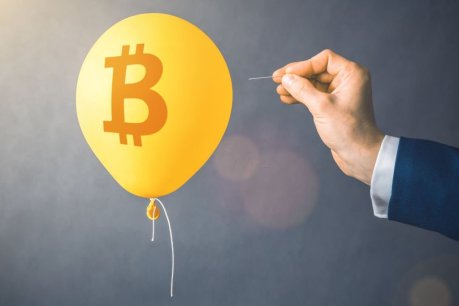 A Crash Like Amazon's? This Scenario Could Push Bitcoin Back To $10,000


Bitcoin (BTC), the leading cryptocurrency in the market, has experienced a significant decline since mid-August, resulting in a stagnant price within a newly formed range. This decline has occurred amidst what many believe is an extended bear market in cryptocurrency, causing concerns about the future of Bitcoin's bull cycles. Bloomberg Intelligence's Senior Macro Strategist, Mike McGlone, has drawn attention to the current similarities between BTC's trajectory and the infamous crash of Amazon in the 2000s during the 'Dot Com Bubble.' McGlone's analysis emphasizes the importance of learning from history and highlights the potential risks if retail investors flood the market, causing Bitcoin to become overbought. Bitcoin Resemblance To Amazon's Crash Bitcoin's remarkable growth potential is exemplified by its journey from trading at $1 in 2011 to its current value, representing a surge of 26,000 times. In comparison, Amazon, a prominent tech giant, achieved a 130-fold increase over a similar period, but it took approximately 25 years. To further illustrate the parallels between Amazon and Bitcoin, during the dot-com boom in the 90s and early 2000s, Amazon capitalized on customer growth and adept capital fundraising to expand its product offerings. Starting as an online bookstore, it rapidly evolved into a vast online retailer, connecting customers with a diverse range of products. Amazon's valuation soared during this period, reaching over 50 times its Initi...
---
Can PayPal's PYUSD Be Frozen In Your Wallet Like Tether's USDT?


PayPal and Paxos dominated the news cycle on Monday with the announcement of the launch of the PayPal (PYUSD) stablecoin, but concerns have been raised about the possibility of user assets being frozen in their wallets, as is the case with USDT. Crypto Community Adverse to Paxos Wallet Freeze Feature The PYUSD stablecoin issued by Paxos has a condition that is not too welcomed by the crypto community, which has dulled the initial excitement for the launch of the PayPal stablecoin. According to reports, Paxos, a blockchain infrastructure firm that issued the PYUSD has several centralization issues which give them a certain amount of control over user's wallets. Information published on its GitHub account reveals that Paxos can freeze or suspend users' wallets and transfer functions on PYUSD authorization in the case of a security threat. The Paxos freeze feature is quite similar to Tether's USDT which is able to freeze/blacklist users' addresses involved in fraudulent activities. Additionally, Paxos can withhold users' funds and assets, as well as wipe the account clean if the law requires it. The reactions from the crypto community were instant and not too favorable as investors' anxiety spiked at the thought of possibly losing their substantial digital assets or having their wallets on lock. Centralization has always been a touchy subject for the crypto community as decentralized networks are often believed to be more secure and distribute cont...
---
New Cryptocurrency to Watch: XRP20 Presale Goes Live – Will it Pum...


Although the world of cryptocurrency is undoubtedly exciting, opportunities to be part of game-changing innovations are fleeting. However, XRP20 ($XRP20), a new ERC-20 token, has emerged as a beacon of hope for those seeking to experience the returns produced during Ripple's ($XRP) early days. Offering cutting-edge features like deflationary burning and on-chain staking, XRP20's recently launched presale could mark the beginning of an exciting venture. XRP20's Presale Offers Second Chance to Reignite $XRP Bull Run The launch of XRP20 marks a deliberate and exciting step toward offering a unique opportunity in the low-cap crypto space. Boasting the ERC-20 standard, XRP20 taps into the legacy of the original $XRP, aiming to provide a second chance for those who missed out on the token's meteoric rise. Although it bears the same name, XRP20 is a project in its own right, unaffiliated with $XRP or Ripple Labs. This brand-new token takes advantage of Ethereum's functionalities, ensuring accessibility and ease of use for potential buyers. However, what truly sets XRP20 apart is its vision to reignite the passion that surrounded $XRP's rise through the launch of an appealing presale phase. This presale, now live, allows early investors to purchase $XRP20 tokens for just $0.000092, 30 times cheaper than $XRP's all-time low. Early investors can use $ETH or $USDT to purchase tokens; although with the soft cap set at just $1.85 million, there's...
---
Q2 2023 Seemed Like a Lost Quarter in the Crypto World: CoinMarketCap Re...


A new report by digital asset price-tracking platform CoinMarketCap revealed that the second quarter (Q2) of 2023 seemed like a lost one in the crypto world because it failed to produce groundbreaking developments. According to a document seen by CryptoPotato, Q2 lacked strong market narratives compared to Q1, which saw developments like bitcoin price doubling, the rise of layer-2 protocols, and a more active non-fungible token (NFT) market. A Lost Quarter Q2, on the other hand, recorded trends like the memecoin season and the rise of BRC-20 tokens, which CoinMarketCap said was noteworthy but failed to generate the level of excitement witnessed in the previous quarter. The first and second quarters ended with a similar global crypto market capitalization. The end of Q2 saw the total market cap at $1.17 trillion, indicating a 48% year-to-date increase, but most of that was generated in Q1. The total spot trading volume of the top 20 crypto exchanges plunged by 36%, reaching an almost dormant state by the end of Q2. After peaking in March, the total trade volume declined to c.$523 billion per month. Spot Trading Volume on Crypto Exchanges. Source: CoinMarketCap Notably, the CoinMarketCap fear and greed index, which began the year at roughly 30, indicating fear, ended the first half at neutral (52), showing a significant improvement in market sentiment. Significant Developments While Q2 seemed like a lost quarter, some notable events occurred in the crypto space within the timef...
---
This Is Why Robert Kiyosaki Sticks With Real Assets Like Bitcoin and Gol...


Robert Kiyosaki, the author of several best-seller books, continues to display his support for bitcoin, gold, and silver above all other assets. In his latest tweet on the matter, he praised the aforementioned three assets while warning that the rich will get richer in the wake of the US government's policies. Sticking With BTC The largest US stock market indexes registered some gains over the week, with the Dow jumping by over 3% and the S&P 500 by just shy of that percentage. The renowned author, businessman, and entrepreneur commented on the matter, as he believes these increases are only because of the removal of the US debt ceiling. Recall that the world's largest economy faced a major crisis until June when President Biden signed a bill that suspended the country's $31.4 trillion debt ceiling, thus avoiding the nation's first-ever default. Kiyosaki, though, who recently predicted that BTC will tap $120,000 soon, believes the government's decision will only benefit the rich and harm America because the US national debt will increase, just like the stock market. As such, he doubled down on his support for what he referred to as 'real assets' - bitcoin, silver, and gold. WHY is stock market taking off? Because "Debt Ceiling" removed. Means national debt to rise with stock market. Rich get richer as America gets poorer. Sad. Sticking with real money & real assets: Gold, Silver, Bitcoin. — Robert Kiyosaki (@theRealKiyosaki) July 14, 2023 BTC Vs. Gold Vs. ...
---
AI TalentGPT Stands Tall Against Memes Like Doge, Shiba, and Pepe


There is an evident pattern in the crypto market when it comes to Meme tokens like Doge, Shiba, and Pepe. They all have a hype that only a few cashed on, and the rest are trying to onboard the passed bus. Unlike them, utility tokens tend to come with slower growth, less hype, but also with long-term potential. Utility vs Meme Tokens In the world of cryptocurrencies, the clash between utility tokens and meme tokens has captured significant attention. Meme tokens, like ike Doge, Shiba, and Pepe, characterized by their explosive but oftentimes short-lived hype, often leave investors high and dry. On the other hand, utility tokens like AI TalentGPT (AITGPT) present a different narrative, offering real-world value and long-term potential. This article explores the presale of AI TalentGPT, delving into the advantages of utility tokens over meme tokens and how AI TalentGPT stands out as a promising solution that reshapes the crypto landscape. In contrast, Utility tokens demonstrate a more gradual growth trajectory, characterized by lesser hype and a focus on long-term potential. Unlike Meme tokens, Utility tokens offer tangible value and real-world utility, which contributes to their sustained and meaningful development over time. This divergence in approach highlights the importance of considering the underlying value and utility of a token when assessing its long-term prospects in the crypto market. The Lifecycle of Meme Tokens In recent times, the cryptocurrency market has witne...
---
Winklevoss Twins Rail Against US SEC's Anti-Crypto Stance: 'It Does Not ...


The Winklevoss twins, founders of Gemini, a U.S.-based cryptocurrency exchange, have criticized the U.S. Securities and Exchange Commission (SEC) for its perceived anti-crypto stance and recent enforcement actions. In a recent interview, the Winklevoss twins commented that the regulatory environment in the U.S. felt like 'third world, like Venezuela,' for builders in the crypto world. Winklevoss Twins Against SEC: Building Crypto in the U.S. 'Feels Like Venezuela' Tyler and Cameron Winklevoss, founders of Gemini, a U.S.-based cryptocurrency exchange, have criticized the regulatory environment that crypto builders face in the country with the recent enforcement actions of the U.S. Securities and Exchange Commission (SEC). In a recent interview with Balaji Srinivasan, former CTO of Coinbase, the Winklevoss twins explained the difficulties that existing regulation poses to cryptocurrency investors. They detailed that the launch of a rule-compliant cryptocurrency exchange in the U.S. involved getting a state license for every state served and a money transfer license (MTL), raising the costs to enter the crypto business. In addition, the Winklevoss twins criticized the 'regulation by enforcement' approach of the SEC, stating: They won't tell you what you need to do to comply. They won't tell you these are the roads, they are paved, there's a speed limit... There isn't that path for people who want to comply. Furthermore, they explained that building in crypto in the U.S...
---
No Billion Crypto Users Without 'Wallets That Work Like Modern Technolog...


While the blockchain and decentralized finance are often touted as the future of finance, according to Binance's head of product Mayur Kamat, more people will become comfortable using these when there are crypto 'wallets that work like modern technology.' For Kamat, an early bitcoin buyer and holder, simplifying the user experience and reducing friction for existing users are some of the steps that can bring more people to decentralized finance (defi) and Web3. Blockchain and Decentralized Finance Are Not Easy for Everyday Users Also, in his written answers to questions sent, the executive told Bitcoin.com News that the blockchain industry which is constantly innovating will attract more users if it creates crypto wallets that come embedded with 'more options and choices for our users.' Besides making wallets more 'noob friendly,' Kamat — former product manager at the tech giant Google — suggested that when industry participants are more receptive to the user's views or feedback their businesses will also grow. When this happens the whole industry will also grow, Kamat argued. Below are Kamat's answers to all questions sent to him via Telegram. Bitcoin.com News (BCN): What, in your opinion, are the biggest roadblocks to the adoption of decentralized finance (defi) and Web3?Mayur Kamat (MK): We need to simplify the user journey and reduce friction for new users. Creating a wallet, connecting to dapps, understanding the multi-chain world, and transferring funds to a...
---
We Asked ChatGPT What is The Future of Meme Coins Like DOGE, SHIB, and P...


Meme coins are undoubtedly already embedded in the crypto culture as they've left their mark on the industry. Dogecoin, Shiba Inu (SHIB), and most recently - PEPE Coin have all taken the field by storm and continue to perform. The question is - what is their future? Will they remain a prominent part of the industry or will they eventually fall into oblivion? We decided to poke the artificial brain of ChatGPT - the popular AI-based language model that's also causing ripples in the fintech industry. ChatGPT on the Future of Meme Coins The AI-based chatbot doesn't like giving financial advice, and neither do we. That said, please keep in mind that none of the following should be construed as such - it's solely for entertainment and educational purposes. After all, these are the thoughts of an AI. 'Speaking' of them, ChatGPT argued that: Meme coins like DOGE, SHIB, and PEPE gained significant popularity and attention due to their association with Internet memes and viral content. These coins often rely on community-driven initiatives and social media engagement to attract users and investors. Their success is largely driven by factors such as brand recognition, celebrity endorsements, and online trends. So far, it seems ChatGPT has it right. DOGE has Elon Musk behind it, Shiba Inu (SHIB) had the power of the trend, while PEPE Coin took the world by storm by riding the popularity of the meme Pepe the Frog. ChatGPT argues that their future is based on multiple factors, and predict...
---
US Senator Ted Cruz: 'I Like BTC for the Same Reason the Chinese Communi...


United States Senator Ted Cruz has said he remains 'incredibly bullish on bitcoin' which he described as the 'alpha in the crypto sphere.' According to Cruz, people are attracted to bitcoin because they see it as a hedge against inflation and also as an 'important check' against government spending. Bitcoin Is Still the 'Most Dominant' United States Senator Ted Cruz has said he is 'incredibly bullish on bitcoin' and he still believes the 'insight that led to its creation is still extraordinary.' In his remarks at an event organized by the Bitcoin Policy Institute, Cruz insisted bitcoin is the 'alpha in the crypto sphere' because it came first and 'is the most dominant one.' The remarks by Cruz, a Republican from Texas, came at a time when the Biden administration has upped the ante in its fight against the crypto industry. As has been reported by Bitcoin.com News since the start of 2023, U.S. officials and agencies have targeted crypto entities as part of the so-called Operation Chokepoint 2.0. The Securities and Exchange Commission (SEC) charges have ranged from illegally selling securities to American citizens to promoting these without the requisite permissions. "I am incredibly bullish on #Bitcoin.' – Senator @TedCruz pic.twitter.com/595jRKSwna - Michael Saylor⚡️ (@saylor) April 27, 2023 In response to the crackdown which is being spearheaded by the SEC, Republican senators including Cruz have slammed the regulatory body's chairperson Gary Gensler. ...
---
Russia Developing Payment Gateways With Partners Like Turkey, Mulling Cr...


Bank of Russia is building a system of gateways with foreign payment networks and is now working with Turkey in this field. Russia's monetary authority would also allow the experimental use of cryptocurrencies in foreign economic activities, its head was quoted as saying.Russia's Central Bank 'Actively Working' With Turkey on New Payment Gateways The Central Bank of Russia (CBR) is developing payment gateways with foreign payment systems and is actively working with Turkey in this area, Governor Elvira Nabiullina said at a meeting with lawmakers in the State Duma, the lower house of Russian parliament. Russians visiting Turkey have been experiencing problems with payments since Visa and Mastercard suspended Russian operations as part of sanctions over the war in Ukraine. Starting from September last year, the Russian Mir cards are no longer accepted in a number of countries. During that month, Turkish banks also quit processing payments with Mir after a U.S. warning that financial institutions working with CBR's National Card Payment System, the Mir operator, risk being involved in circumventing Russia sanctions. At the time, Turkish media reported that President Recep Tayyip Erdogan had suggested establishing a new payment system between the two countries. "We have built a system of gateways between our payment systems so that we can pay. This does not work in all countries … Nevertheless, such opportunities will appear," Nabi...
---
More LikeCoin (

#LIKE

) News