| | | |
| --- | --- | --- |
| | LinkEye | #LET |
---
| | | | | |
| --- | --- | --- | --- | --- |
| LET Price: | $0.000839 | | Volume: | $52.3 K |
| All Time High: | $0.10 | | Market Cap: | $503.1 K |
---
---
| | | | | |
| --- | --- | --- | --- | --- |
| Circulating Supply: | 600,000,000 | | Exchanges: | 2+ |
| Total Supply: | 600,000,000 | | Markets: | 2+ |
| Max Supply: | 1,000,000,000 | | Pairs: | 8 |
---
---
---
The price of #LET today is $0.000839 USD.

The lowest LET price for this period was $0, the highest was $0.000839, and the current live price for one LET coin is $0.00083857.

The all-time high LET coin price was $0.10.

Use our custom price calculator to see the hypothetical price of LET with market cap of ETH or other crypto coins.
---
---
The code for LinkEye crypto currency is #LET.

LinkEye is 5 years old.
---
---
The current market capitalization for LinkEye is $503,142.

LinkEye is ranking upwards to #1391 out of all coins, by market cap (and other factors).
---
---
The trading volume is modest during the past 24 hours for #LET.

Today's 24-hour trading volume across all exchanges for LinkEye is $52,287.
---
---
The circulating supply of LET is 600,000,000 coins, which is 60% of the maximum coin supply.
---
---
---
---
---
---
---
---
Crypto.com Decides To Let Go 20% Of Its Current Workforce


The crypto industry continues to stagger under a massive wave of layoffs that have been occurring in recent times. Among the recent companies from the sector, Crypto.com has planned on axing 20% of its workforce. The Singapore-based company, Crypto.com, has confirmed its decision via a blog post. According to Co-Founder and CEO Kris Marszalek, the platform must let go of 20% of its current employees. Crypto.com has faced significant criticism after attempting to reassure investors that the crypto exchange is in good financial health and has nothing to worry about. The reason for the layoffs is the current economic headwinds and industry situation. This will be the second major layoff carried out by the company. Crypto.com laid off nearly 260 employees in 2022, accounting for nearly 5% of its workforce. Crypto.com CEO Kris Marszalek stated: We grew ambitiously at the start of 2022, building on our incredible momentum and aligning with the trajectory of the broader industry. That trajectory changed rapidly with a confluence of negative economic developments. The exchange platform has not specifically mentioned the positions that were laid off. The decision to fire employees has been attributed to broader market weakness and the FTX crash. The crash caused a misappropriation of customer funds and eventually bankruptcy, which has gone on to affect the industry considerably. Crypto.com Says That It Continues To Perform Well Kriz Marszalek had initially mentioned that the exchang...
---
Report Says Alameda Research 'Didn't Trade Crypto,' Speculators Think SB...


On Nov. 11, 2022, FTX Trading Ltd. filed a voluntary petition for Chapter 11 bankruptcy protection in Delaware. The news followed a few days of speculation and evidence that had shown the digital currency exchange was likely insolvent. The company's bankruptcy filing and information concerning Sam Bankman-Fried's (SBF) quantitative cryptocurrency trading firm Alameda Research shed some more light on the situation. Moreover, crypto proponents have questioned why U.S. regulators let FTX fly under the radar.Bankruptcy Filing Highlights FTX's and Alameda's Long List of 'Portfolio Companies' This past Friday, the general public and even FTX employees kept in the dark, were informed that FTX Trading Ltd. filed for Chapter 11 bankruptcy in the United States. The filing explains that it has more than 100,000 creditors and the firm's estimated liabilities equate to $10 billion to $50 billion. The bankruptcy filing is signed by FTX's new CEO ??John J. Ray III, an individual that worked on Enron's bankruptcy proceedings. The bankruptcy filing includes FTX Trading Ltd. and 134 affiliates of the debtor including Alameda Research, Atlantis Technology, Bitpesa, Blockfolio, Cedar Bay, DAAG Trading, Global Compass Dynamics, Hawaii Digital Assets, GG Trading Terminal, Ledger Holdings Inc., Liquid Financial, Western Concord Enterprises, FTX US Derivatives, FTX US Services, and FTX US Trading. The filing is authorized and signed by former FTX CEO Samuel Benjamin Ba...
---
How MoneyGram Will Let Users Trade Bitcoin And Crypto


According to a press release, payment company MoneyGram released a new Bitcoin and crypto service for its mobile app. The company lets U.S. customers purchase, sell, and hold digital assets on its platform. The service was launched with Coinme, a crypto exchange, and crypto service provider. MoneyGram and Coinme partnered in 2021. At that time, the partners launched the first in-store crypto trading service. This product allowed users to access Bitcoin and crypto across thousands of point-of-sale in the United States. The companies have been working on expanding their cooperation and n onboarding more users to the crypto space. These efforts translated into developing that crypto-to-fiat model to the recent launch Bitcoin trading service in the MoneyGram app. MoneyGram Introduces New Crypto Service Enabling Customers to Buy, Sell and Hold Cryptocurrency via the MoneyGram App MoneyGram Embraces Bitcoin And Crypto The payment company has been working with Coinme, Stellar, G-Coin, and other partners to improve its crypto capabilities. Their crypto integration with its mobile app is just one of many blockchain-enabled payment features. The service allows users to trade and hold Bitcoin (BTC), Ethereum (ETH), and Litecoin (LTC). Alex Holmes, MoneyGram Chairman, and CEO said the following about their newest feature and the company's vision on Bitcoin and cryptocurrencies: Cryptocurrencies are additive to everything we're doing at MoneyGram. From dollars to euros ...
---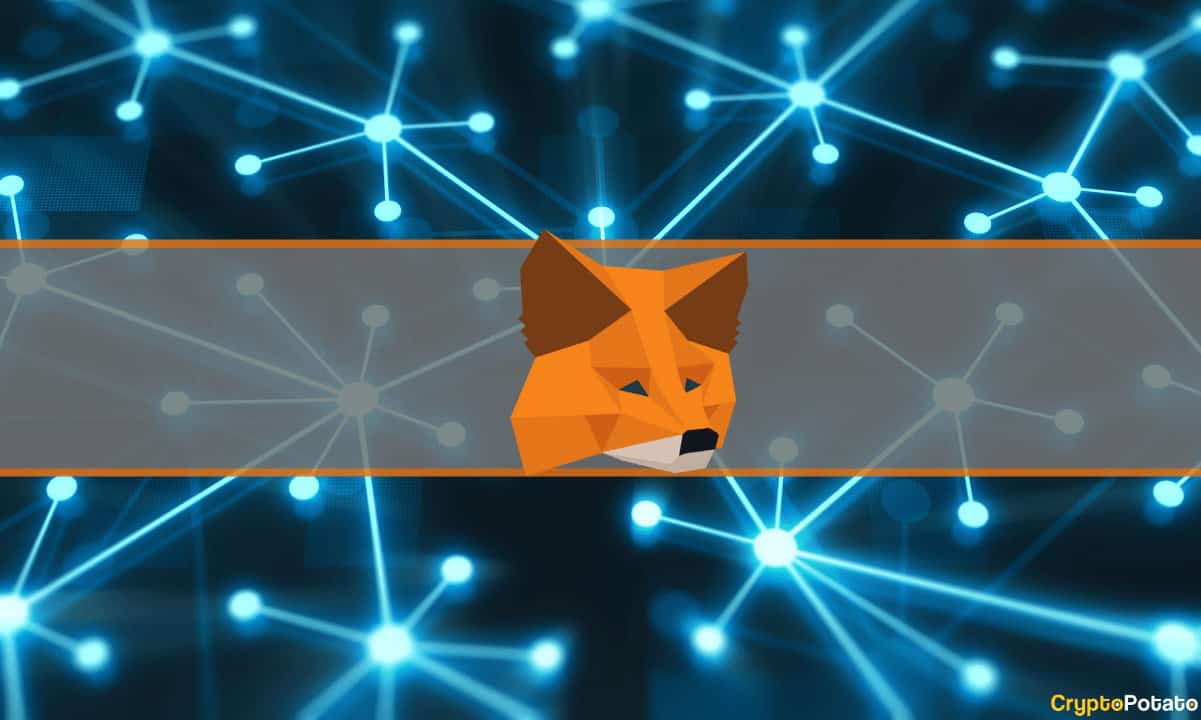 Metamask to let U.S. Users Buy Cryptocurrencies Directly From Their Bank...


Metamask continues to push for leadership in the cryptocurrency wallet industry, offering new tools that make it easier for its users to purchase crypto. On October 13, Sardine, a financial platform offering instant ACH settlements, confirmed a partnership with ConsenSys to allow Metamask users in the U.S. to purchase cryptocurrencies with their bank accounts from the wallet's UI. We don't fox around We make payments faster & safer for MetaMask users https://t.co/kvhAKQy6oe — Sardine (@sardine) October 13, 2022 This would be the latest partnership announced by Metamask. Before this one, the web wallet revealed an association with Asset Reality to help users recover their stolen cryptocurrencies for free. For Sardine, this partnership would be one more achievement in its roadmap. Recently, the team raised $51.5M in a Series B funding led by the crypto-friendly venture capital firm a16z and backed by other big names in the industry like Visa and Google Ventures. ConsenSys, the blockchain technology company behind Metamask, also participated in Sardine's funding round. Metamask Enables Instant ACH Transfers in the U.S. To use the new 'Instant ACH' payments option, Metamask users must comply with Sardine's mandatory KYC process, which is available in 48 U.S. states. Hawaii and New York will be admitted soon. To combat scams and electronic fraud, Sardine set a purchase limit of up to $3,000 per day, $5,000 per week, and $25,000 per month for more than 30 tokens —whic...
---
Robinhood and Circle Partner to Let Exchange and Wallet Users Utilize th...


After Robinhood Markets launched the company's beta Web3 wallet on Tuesday and listed the stablecoin usd coin on the exchange platform Robinhood Crypto last week, the company announced a strategic partnership with Circle Financial. The deal revealed on Wednesday will provide Robinhood Crypto and Robinhood Wallet users with the ability to purchase and sell usd coin, and access 'exclusive in-app educational modules to earn USDC rewards.'Robinhood and Circle Partner to Offer USDC Accessibility On Wednesday, Robinhood Markets (Nasdaq: HOOD) published an 'Under the Hood' blog post that explains the California-based financial services company has joined forces with Circle. Robinhood details that the stablecoin usd coin (USDC) is the 'first stablecoin available to buy and sell on Robinhood Crypto and on the new Robinhood Wallet (currently in beta).' 'USDC will play a crucial role in helping our customers get their dollars into Web3 through a trusted and transparent source,' Johann Kerbrat, the chief technology officer and GM of Robinhood Crypto. 'It's a crucial addition to our product to enable our customers to experience Web3 dapps and defi, without exposing themselves to volatility within the market,' Kerbrat added. Duo Plans to Launch 'Learn and Earn' Programs That Rewards Customers in USDC Kerbrat revealed the strategic partnership with Circle at the Converge22 event in San Francisco. Moreover, Circle announced the partnership with Robinhood as well on Wednesday, and Circle fur...
---
Putin Threatens to Let Europe 'Freeze'— Russian President Warns 'W...


Following the discussions concerning the inter-governmental political forum Group of Seven (G7) pledging to impose price caps on crude oil and the European Commission talking about fixing electricity prices, Russian president Vladimir Putin explained on Wednesday that Russia will not supply the industrialized economic powers and the West with energy. 'We will not supply gas, oil, coal, heating oil - we will not supply anything,' Putin stressed during the Eastern Economic Forum's plenary session.Putin to Europe: 'Freeze, Freeze, the Wolf's Tail' Vladimir Putin explained that the Kremlin plans to let the wolf's tail freeze, referring to Europe and the Russian fable where a fox tricks a wolf into freezing his tail, and the fox eventually defeats the wolf with this tactic. 'We will not supply anything outside the contracts. We will not do anything that they try to force us to do,' Putin declared on Wednesday. 'We will not supply gas, oil, coal, heating oil - we will not supply anything,' he added. 'The only thing we can do is to keep on saying the line from a well-known Russian fairytale'-Freeze, freeze, the wolf's tail.'' Putin saying the west is going to freeze like a wolf's 🐺 tail this winter… and sending markets into disarray - Matthew Hall (@MJLH16) September 7, 2022 Putin's speech follows the report that claims Russia and Iran plan to establish a global gas cartel. In recent times, the Russian gas giant Gazprom and the National Iranian Oil Company (NIOC) p...
---
Bitcoin Skeptic Peter Schiff Will Sell Troubled Euro Pacific Bank for BT...


Peter Schiff says he will sell his bank, Euro Pacific, for bitcoin if the Puerto Rican regulators let him sell it. 'My bank was not put into receivership for being insolvent. It was put there for being under-capitalized,' the bitcoin skeptic said.Peter Schiff Says He's Willing to Sell His Bank for Bitcoin Bitcoin skeptic and gold bug Peter Schiff is still trying to sell his bank, Euro Pacific. However, the Commissioner of Financial Institutions of Puerto Rico, also known as Oficina del Comisionado de Instituciones Financieras (OCIF), has suspended the operations of his bank due to its 'crass noncompliance with the minimum capital requirements.' Schiff claims that he already has a buyer for the bank lined up but the regulator will not let him sell it. On Friday, he was asked on Twitter whether he is willing to sell his bank for bitcoin. Schiff, who has been a vocal bitcoin skeptic, replied: 'Actually yes, I would sell the bank for anything if regulators let me sell it.' 'I am committed to working with the Puerto Rico banking Commissioner to resolve the capital issues with my bank for the best interest of all the bank's customers,' he stressed. Schiff has been tweeting about his bank's situation constantly since it was suspended by the Puerto Rican regulator. He has maintained that there is no evidence of crime at the bank, noting that if the Commissioner would just approve the sale, customers can withdraw all their money now. Schiff clarified in a tweet Friday: 'My bank was ...
---
Bank of America CEO: Regulation Won't Let Us Engage in Crypto; Kiy...


The new LUNA records gains amidst controversy, 'Big Short' investor Michael Burry and author Robert Kiyosaki weigh in on recession, depression, and looming civil unrest. To top it all off, Bank of America's CEO said 'we have hundreds of patents on blockchain' but that regulations are blocking the institution from engaging in crypto. This is your bite-sized digest of this week's hottest stories from Bitcoin.com News. Let's dig in. Bank of America CEO: We Have Hundreds of Blockchain Patents - But Regulation Won't Allow Us to Engage in Crypto The CEO of Bank of America says that his bank has hundreds of blockchain patents but regulations will not allow it to engage in crypto. 'The reality is that we can't do it by regulation,' he said. Read More Rich Dad Poor Dad's Robert Kiyosaki Warns of Stocks and Bonds Crashing - Depression, Civil Unrest Coming The famous author of the best-selling book Rich Dad Poor Dad, Robert Kiyosaki, has predicted that a depression and civil unrest are coming. He also warned of the stock and bond markets crashing. Read More 'Big Short' Investor Michael Burry Warns of Looming Consumer Recession, More Earnings Trouble Hedge fund manager Michael Burry, famed for forecasting the 2008 financial crisis, has warned of a looming consumer recession and more earnings trouble. He cited falling U.S. personal savings and record-setting revolving credit card debt despite trillions of dollars in stimulus money. Read More While the New LUNA Records Gains, Do Kwon...
---
How Landshare Real Estate NFTs Will Let Your Earn Yield From Real-World ...


Non-Fungible Tokens (NFTs) have created new opportunities for investors. As a new asset class, it has the potential to attract billions in capital from multiple sectors and revolutionize its business model by empowering its owners. This is the objective of Landshare Real Estate NFTs, powered by its Asset Tokenization Technology. A first in the NFT sector, Landshare enables its holders to own real-world property on the blockchain and generate a yield. In that way, investors can generate double value by owning a real-world asset, collecting monthly income, and generating a yield by earning LAND NFTs. The extra rewards can amount to as much as a 40% extra Annual Percentage Rate (APR). In contrast, an investment in the traditional real estate sector could yield around 4% annually. In addition to the 40% APY mentioned, Landshare NFTs provides its users with a staking system that can boost rewards to as much as 57%. This represents a 1225% increase in terms of a typical real estate investment. As a bonus, users can skip management fees, third parties, and maintenance fees, and make their investment more efficient in terms of capital by leveraging Landshare's NFTs. The company is set on creating a new mechanism to invest in a real state by bringing these two sectors. This will make it more accessible for investors around the world to access the market. In the current macro-economic environment, with a U.S. Consumer Price Index (CPI) recording a multi-decade high, suggesting pe...
---
BingX Introduces Innovative Spot Grid Copy Trading to Let Anyone Execute...


[PRESS RELEASE - Singapore, Singapore, 29th March 2022] BingX, the leading crypto social trading platform, has introduced a new Spot Grid Copy Trading feature, offering unprecedented flexibility to users. As the name suggests, the system combines the benefits of Grid trading with that of Copy trading, using strategies from professional traders to earn money from crypto asset volatility. Grid trading is similar to providing liquidity on AMM DEXs, as it sets up gradual buy and sell orders in a defined range of prices. As long as the price oscillates within the band, users can make reliable profit from these fluctuations. The strategies are created by professional traders going through strict screening by BingX. Up to 8% of the followers' profits will be given to the creator of the strategy, incentivizing them to be as efficient and effective as possible. Users are presented with a choice of multiple strategies, which can be evaluated by investment amounts, past returns, projected annualized returns, and many more. For new crypto users, the Spot Grid Copy Trading is particularly valuable as it's fire and forget and easy to set up. The consistent income can be incredibly valuable, especially in a flat-ranging market like that of early 2022. "We are very excited to launch our Spot Grid Copy Trading Feature. We've promised to give our users new cutting edge features throughout 2022 and we are doing just that. In an industry where innovation is at its peak, i...
---
Work till you die or Financial freedom? Let your money work for you with...


Do you know what Warren Buffet teaches his children to be rich for generations? "If you don't find a way to make money while you sleep, you will work until you die." We named it "passive income'. Whereas active income comes from your day job, passive income is the cash you receive while you're doing something else. Eating dinner? You're making money. Breathing? You're still making money.  Asleep? You guessed it; you're making money. How is that possible? One of the most sustainable and highest-yielding cryptocurrencies to have in your portfolio is Libero Financial ($LIBERO). In fact, if you start out with LIBERO, you can make hundreds in passive income each and every day. In 1 day, Mr. Fox,  a typical LIBERO investor, earned $617.73 in BUSD and $2461.38 in $LIBERO, totaling $3079.11 USD. Source: twitter.com/LiberoFinancial Mr. John had his funds grow from 20K to 358K in 20 days, just by holding $LIBERO in his wallet. Source: twitter.com/JohnUata LIBERO - Highest Paying Dual Rewards Auto Staking Protocol, which pays you highest stable coin passive income: 226% BUSD APR  from millions of USD daily trading volume, plus 158,893.59% fixed APY in $LIBERO. Growing very fast in user base, this is the world's most trusted financial freedom project. Libero is the first and only fixed APY project that passed the Certik Audit - World's number 1 blockchain security firm, and the crypto industry's security Gold Standard. But the key element that makes LIBERO ...
---
Apple's New Feature to Let Merchants Accept Payments in Crypto


The upcoming 'Tap to Pay' feature on Apple's iPhone will offer contactless payment functions to millions of US merchants, both big and small, to accept all types of payments. These include Apple Pay, contactless debit, and credit cards, and digital wallets. Apple's Tap to Pay According to the official press release, the feature does not require any additional hardware or payment terminal. The announcement revealed that Tap to Pay on iPhone will work with contactless credit and debit cards from prominent payment networks, such as American Express, Discover, Mastercard, and Visa. This essentially means that customers would be able to use their cryptocurrency holdings to make payments via Tap to Pay. While customers will not be able to complete a direct transaction for Bitcoin and other digital assets, they will be able to spend their holdings via Coinbase Card, Crypto.com Visa Card, etc. Jennifer Bailey, the company's vice president of Apple Pay and Apple Wallet, underscored the growing phenomenon of consumers tapping to pay with digital wallets and credit cards. Bailey asserted that iPhone's soon-to-be-launched feature will provide businesses with a 'secure, private, and easy way' to accept contactless payments and explore new checkout experiences. She went on to add, 'In collaboration with payment platforms, app developers, and payment networks, we're making it easier than ever for businesses of all sizes — from solopreneurs to large retailers — to sea...
---
More LinkEye (

#LET

) News