| | | |
| --- | --- | --- |
| | UniLayer | #LAYER |
---
| | | | | |
| --- | --- | --- | --- | --- |
| LAYER Price: | $0.047 | | Volume: | $45.8 K |
| All Time High: | $4.08 | | Market Cap: | $1.2 M |
---
---
| | | | | |
| --- | --- | --- | --- | --- |
| Circulating Supply: | 25,920,321 | | Exchanges: | 3+ |
| Total Supply: | 40,000,000 | | Markets: | 5 |
| Max Supply: | — | | Pairs: | 14 |
---
---
---
The price of #LAYER today is $0.047 USD.

The lowest LAYER price for this period was $0, the highest was $0.047, and the exact current price of one LAYER crypto coin is $0.04689.

The all-time high LAYER coin price was $4.08.

Use our custom price calculator to see the hypothetical price of LAYER with market cap of ETH or other crypto coins.
---
---
The code for UniLayer crypto currency is #LAYER.

UniLayer is 3.1 years old.
---
---
The current market capitalization for UniLayer is $1,215,324.

UniLayer is ranking downwards to #767, by market cap (and other factors).
---
---
There is a modest volume of trading today on #LAYER.

Today's 24-hour trading volume across all exchanges for UniLayer is $45,813.
---
---
The circulating supply of LAYER is 25,920,321 coins, which is 65% of the total coin supply.
---
---
---
---
---
---
---
---
Hydranet Launches Layer 3 DEX: A Game Changer for Trustless Cross-Chain ...


[PRESS RELEASE - Berlin, Germany, September 25th, 2023] Hydranet, known for its expertise in off-chain trading, just released the Hydranet DEX, a Layer 3 trading platform that integrates multiple off-chain protocols to enable trustless, cost-effective and near-instant cross-chain trading. The Hydranet DEX made its official debut as a mainnet beta on September 23, 2023, following more than a year of dedicated development. The release signifies a major milestone in the project's history, whose future promises even more groundbreaking developments. I am really proud of us. We have evolved from a small project to a currently #700 mature DeFi project with a great 2023/24 roadmap ahead. - Joe Park, project manager of Hydranet Hydranet presents their DEX as a Layer 3 trading platform that connects the Bitcoin and Ethereum ecosystems (including all off-chain compatible Ethereum Virtual Machine (EVM) networks), allowing users to trade seamlessly between them. By their use of off-chain protocols, such as the Lightning and Connext Vector technologies, crafted into a single solution that allows these protocols to interact, Hydranet has made it possible to trade between fundamentally different blockchains with virtually no fees, near-instantly, and, most importantly, in a trustless manner, as users will always retain full control of their funds. Off-chain protocols play a pivotal role in this solution and refer to a set of rules, specifications, and frameworks that define the standards an...
---
Polygon Labs Pitches Plan to Streamline Celo's Move to Ethereum Layer 2 ...


Polygon Labs has suggested that the Celo blockchain community consider utilizing its Chain Development Kit (CDK) to streamline the intended layer-2 migration on the Ethereum network. The proposal comes after cLabs, the primary development team behind Celo, unveiled an alternative strategy in July to transition its layer-1 into an Ethereum-compatible layer-2 solution by utilizing Optimism's OP Stack. OP Stack is a similar customizable toolkit that leverages Optimism's 'optimistic' technology. Move to Ethereum Layer-2 Via Polygon CDK Polygon Labs' co-founder Sandeep Nailwal presented a proposal to the Celo community this week recommending that the blockchain ecosystem consider implementing Polygon's Chain Development Kit, which is a codebase enabling developers to build customized layer-2 chains leveraging zero-knowledge (ZK) technology. The proposal on the Celo governance forum stated, 'Polygon Labs is excited to welcome Celo home to Ethereum in the chain's transition from an independent EVM-compatible L1 to an Ethereum L2. As Ethereum devotees obsessed with scaling, we are beyond excited to see Celo expand into an emerging and thriving Ethereum ecosystem and help extend Ethereum blockspace.' Nailwal explained that this shift would enable Celo to fully leverage the benefits of operating as an Ethereum layer-2 solution while preserving the fundamental traits that initially propelled the chain to success. The exec further emphasized that the transition represents a signifi...
---
Ottochain Homage to EVMOS and Ethereum Layer 2


[PRESS RELEASE - Dubai, UAE, September 20th, 2023] In the world of blockchain technology, where each day brings new possibilities and challenges, the spirit of collaboration and open-source development stands as the beacon guiding us forward. Ottochain, a trailblazing multi-chain ecosystem, is thrilled to pay homage to EVMOS and Eth L2, the giants on whose shoulders it proudly stands. Today, Ottochain is excited to announce its open invitation to the EVMOS and Eth L2 communities, extending a hand of collaboration and showcasing its commitment to innovation, community participation, and interoperability. Built on the Shoulders of Giants Ottochain is a groundbreaking application-specific blockchain (Appchain) within the Octopus Network. Utilizing the Octopus 2.0 interchain modules—which include Cosmos SDK, Near Restaking, and Adaptive IBC—Ottochain has deep roots in the Ethereum ecosystem. For more info about octopus 2.0 visit here. Ottochain's story begins with EVMOS. Evmos is a new frontier in the crypto space that seeks to integrate Ethereum assets and decentralised applications with the Cosmos ecosystem's software development kit (SDK). EVMOS has been a source of inspiration and a critical component of Ottochain's development. By leveraging the codebase and ethos of EVMOS, Ottochain is able to offer Ethereum-compatible smart contracts and DApps while inheriting the robustness and innovation that EVMOS represents. Ottochain acknowledges the hard work and dedicati...
---
Polygon's Chain Development Kit Facilitates Canto's Transition to ZK Lay...


Cosmos-based layer-1 blockchain - Canto - is migrating to a zero-knowledge layer 2 on Ethereum powered by Polygon Chain Development Kit (CDK). The move aligns with Canto's plans to build a blockchain dedicated to real-world assets. The development comes amidst a significant shift in the Ethereum layer-2 space. Migration to Ethereum ZK-powered L2 Canto is a layer-1 blockchain initially focused on decentralized finance (DeFi) and is now migrating to a zero-knowledge Layer 2 solution on Ethereum using Polygon CDK. This move aims to create a blockchain ecosystem dedicated to real-world assets. Canto, which was launched in 2022, offers an EVM execution layer and essential financial tools, with its development governed by the Canto Commons, an open framework. Once consensus is achieved within the Canto Commons, core devs will be able to build a ZK L2. With the help of a shared ZK bridge, Canto will eventually leverage the liquidity of a 'unified Polygon ecosystem' with easy access to Ethereum. According to the official blog post, Canto is set to integrate the Plonky2 ZK, proving implementation and maintaining its proof-of-stake validator set for decentralized sequencing. This transition will not impact Canto's validators or stakers, ensuring continuity for them while enhancing decentralization and trustless assurances for users engaging in asset bridging. Furthermore, Canto's developers will shift towards utilizing a shared ZK bridge for handling canonical assets. The migration to ...
---
Retail Rush: Coinbase's Layer 2 Hits 1.88M Daily Transaction Record


Since Base's official debut last month, the layer-2 blockchain has generated significant buzz. According to the latest data compiled by IntoTheBlock, the Coinbase-incubated network is seeing increased retail adoption as well as smart contract interactions. The seven-day average of daily transactions has been on a rapid surge. The average, on the other hand, currently stands over 702k, while the daily figure has already reached 1.88 million. ITB's analysis further revealed that the decreasing average transaction size indicates an increasing retail adoption and smart contract interactions. Dive into the Base Network with our latest infographic! We explore several key on-chain metrics such as transaction data and active addresses. Here are some key insights: - The 7-day average of daily transactions is rising quickly. While the average is currently at 702k, the… pic.twitter.com/V2QRSAGNL9 — IntoTheBlock (@intotheblock) September 15, 2023 Moreover, the 30-day average active addresses ratio sits at 64.50%. The figure is noteworthy, especially when compared to other layer-2 solutions like Arbitrum (approximately 2%) and Optimism (approximately 4.5%). The introduction of the decentralized social media platform Friend.tech has a major role to play in the increased traction. The platform attracted new users and even numerous influential celebrities in a very short period. Friend.tech recently recorded over $18.51 million in trading volume, further boosting network a...
---
BNB Chain Layer 2 Goes Live


BNB Chain, the Binance-backed decentralized blockchain network, has announced the launch of Opbnb, its expansion layer built using the Optimism OP stack. The new network allows users to enjoy low-fee transactions in a high-throughput, high-speed transactional layer optimized for interactive applications such as games, with the BNB Chain chain serving as a settlement layer. Optimism-Based Opbnb L2 Launches Mainnet Opbnb, BNB Chain's layer-two (L2) network, has recently announced the launch of its mainnet, focusing on bringing a scalable tool to developers of BNB Chain. The scalability layer, built on the Optimism OP stack, enhances two aspects of applications on the BNB Chain: finality and costs. The new L2 has short block times, allowing developers to move assets and value quickly to and from the network. Also, Opbnb theoretically can manage more than 4,000 transactions per second, with transaction fees as low as $0.005. This means it is designed with applications that handle blockchain interactions in bulk in mind. Changpeng Zhao, CEO of Binance, called on developers to take advantage of the new features that Opbnb offers. He stated: Fast, scaleable, and super-low fees. Let's build real-world applications that require billions of messages/events per day. The network was launched via testnet in June, with more than 35 million onchain transactions completed and registering more than 435,000 unique wallet interactions. More than 150 app...
---
Ancient8 Launches a Web3 Gaming Layer 2 Chain on Ethereum


[PRESS RELEASE - HCMC, Vietnam, September 13th, 2023] Today marks a significant milestone for Ancient8 as the Ancient8 Chain, a gaming-focused community-driven Ethereum Layer 2 built to onboard the next 100 million Web3 citizens is finally launched. Ancient8's journey is fueled by the spirit of innovation and unity. The team chose the Optimism Superchain as their leading tech stack to make Ethereum gaming accessible to everyone. The company offers a comprehensive suite of products that serve game studios, providing seamless access to launch, onboard, localize, market, and engage. Ancient8's chain is led by the parent company Ancient8 Collective, which comprises the entire core gaming partners. Together, the group fosters a decentralized community outlook that builds an inclusive ecosystem that empowers all. A Momentous Leap: Gaming Guild to Layer 2 Ecosystem In 2021, Ancient8 began a mission as a Gaming Guild to introduce users to Web3 through gaming. It partnered with over 100 games to assist 200,000+ gamers in navigating Web3. During the rigorous work with dozens of partners and gamers, the team encountered the same challenges in Web3 gaming – most blockchains fall short in providing the tech, tools, and community needed for gaming. Games need a blockchain that can deliver seamless, high-performance gaming experiences that players and developers deserve. Thus, Ancient8 is launching the Ancient8 Chain, a gaming-focused ETH Layer 2 chain that addresses these shortcoming...
---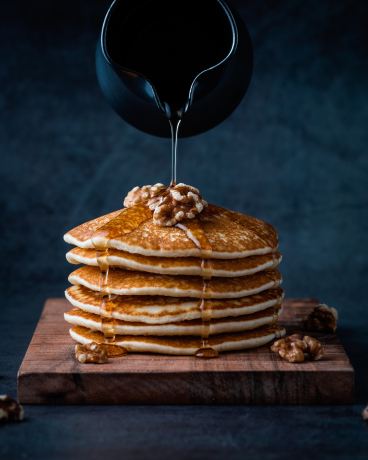 PancakeSwap V3 Takes The Stage On Ethereum's Layer 2 Linea Mainnet


PancakeSwap, a leading decentralized finance (DeFi) platform, has officially launched its anticipated Version 3 (V3) on the Linea Mainnet. According to the announcement, the collaboration between PancakeSwap and Linea aims to provide a seamless trading experience with lower fees, increased liquidity provider returns, and enhanced capital efficiency. PancakeSwap V3 On Linea Linea, formerly known as ConsenSys zkEVM, stands as Layer 2 scaling solution powered by ConsenSys. Linea achieves faster transaction speeds and reduced gas costs while ensuring security by utilizing zero-knowledge proofs and maintaining full Ethereum Virtual Machine (EVM) equivalence. Developers can seamlessly create or migrate Ethereum apps without code modification or smart contract rewriting. With native integrations of popular tools like MetaMask and Truffle, Linea empowers developers with flexibility and scalability on the zkEVM. The collaboration has provided PancakeSwap users with insights into Layer 2 scaling solutions and the Linea platform, contributing to the development and adoption of decentralized financial solutions. Per the announcement, PancakeSwap v3 on Linea introduces two key features: advanced Swap and Liquidity Provision functionalities. These features enable users to trade tokens and participate in liquidity provision directly on the platform. The core principle of PancakeSwap v3 is maximizing capital efficiency, allowing liquidity providers to concentrate their capi...
---
Chainlink Completes Integration With Coinbase's Layer 2 Network Base


Chainlink has expanded its integrations to a total of 12 by tapping the Coinbase-incubated layer-2 network Base. According to a recent update, Base joins the likes of Ethereum, Arbitrum, Avalanche, BNB Chain, and Polygon, among other projects. The decentralized oracle network had first announced implementing its price feeds into Base a day before the latter's mainnet launch. The integration essentially enabled developers building on the layer-2 blockchain to access Chainlink Data Feeds and other web3 services. In a statement, Jesse Pollak, Creator of Base and Head of Protocols at Coinbase, previously said, 'Chainlink Price Feeds are one of the leading price data solutions for developers when it comes to security, reliability, and usability.' The exec further highlighted that the native integration of Chainlink Price Feeds into Base will allow developers with the tools they need to port existing applications over to the blockchain and enable them to experiment with novel use cases that can be built on Base's 'hyper-scalable layer-2 environment.' While Base has been operational for developer testing for a few months, it wasn't until August 9th that the network was launched for the public. Since hitting mainnet, Base has received an overall positive reception so far in terms of user engagement. The total value bridged to Base also exceeded $212 million. Meanwhile, the total value locked in the blockchain surged to $205 million. This feat was achieved in less than a week since...
---
Coinbase's Base Notches 4th Rank in Daily TPS Among Layer 2 Solutions: D...


The initial response to Coinbase's layer 2 blockchain - Base - has been favorable so far. It has garnered substantial engagement in both DeFi operations and cross-chain bridge transactions. The daily active users on Base, for one, surpassed 100,000 for the first time. More importantly, the figure came just a day after the much-anticipated launch of the blockchain's mainnet. Base was already live for testing by developers but launched for the public officially with more than 100 apps and service providers on August 9th. Base's Activity Spike Base blockchain went live on mainnet this week, in a move that was touted as the beginning of a new era of public companies running their own distributed networks. The positive reception was evident in terms of the total value bridged to Base, which surpassed $150 million on the day of the official launch. The figure currently stands near $173 million. Data compiled by Dune Analytics further recorded over 136k daily active users on August 10th. Judging by the pace, the number seems to be heading towards a new peak today. Meanwhile, the crypto data platform CryptoRank ranked Base in the 4th position in daily TPS among layer-2 solutions despite trailing miles behind already established players such as zkSync Era, Arbitrum, and Optimism. Initially unveiled in February, Coinbase heralded Base as a 'bridge' for new crypto users into the crypto economy. However, unlike its peer Ethereum scaling networks such as Optimism, Arbitrum, or Polygo...
---
BlackFort Exchange Network is Changing the Layer 1 Narrative with a Nodu...


[PRESS RELEASE - Dubai, United Arab Emirates, July 28th, 2023] BlackFort Exchange Network (BXN), a trailblazer in blockchain technology, is making waves in the industry with the introduction of its nodular blockchain. This cutting-edge innovation offers unprecedented speed, scalability, and compatibility with the Ethereum Virtual Machine (EVM), reshaping the landscape of decentralized finance and smart contract execution. BXN's nodular blockchain architecture represents a significant advancement in blockchain technology. By implementing a secure Proof of Staked Authority consensus mechanism, BXN ensures transparent and efficient transaction validation, ensuring that all transactions are processed swiftly without compromising security. This revolutionary approach allows BXN to achieve lightning-fast confirmations while maintaining the highest level of decentralization. BXN's nodular blockchain is the product of extensive research and development, designed to address the growing demand for scalable blockchain solutions. With its ability to process a large volume of transactions per second (TPS), BXN empowers businesses and users to unlock the full potential of blockchain technology. By offering unparalleled speed and scalability, BXN brings blockchain adoption to new heights, enabling a wide range of applications and use cases that were previously constrained by limited transaction capacity. The compatibility of BXN's nodular blockchain with the Ethereum Virtual Machine (EVM) a...
---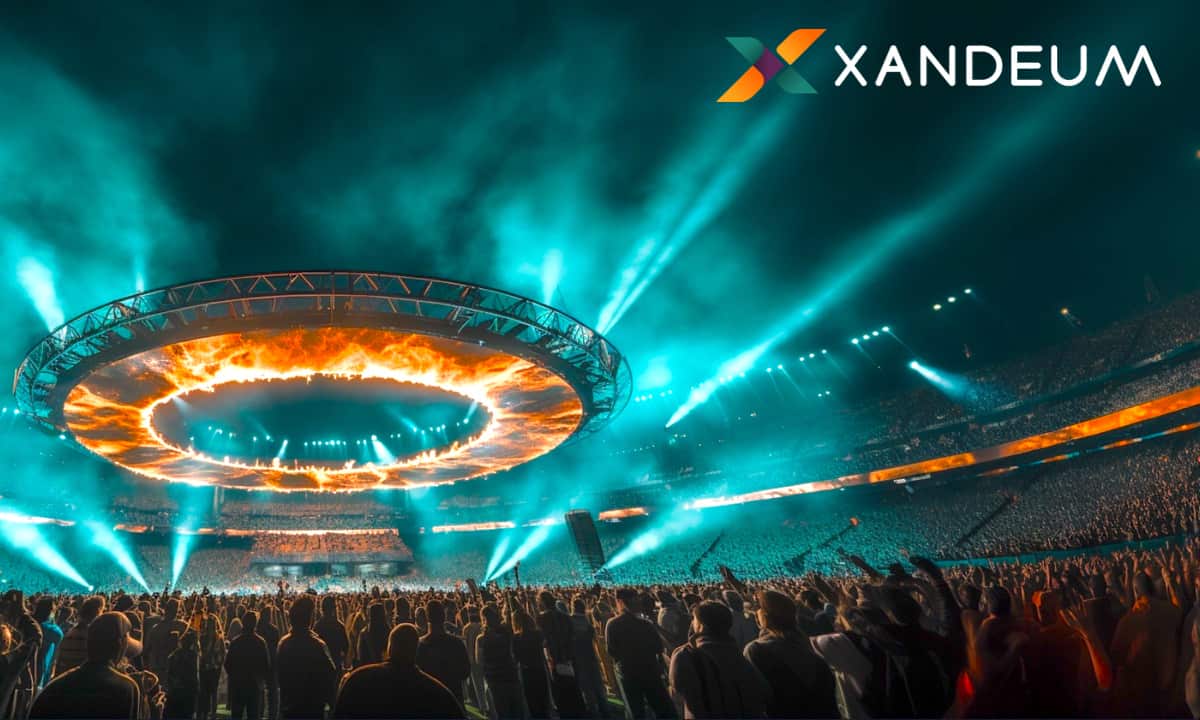 Xandeum, the L1 with Scalable Storage Layer, Announces Grand Launch on J...


[PRESS RELEASE - Las Vegas, Nevada, July 25th, 2023] Xandeum, a trailblazing blockchain startup committed to accelerating humanity's transition to decentralized control, announces its highly anticipated launch on July 30, 2023, at 11:00 am PT. Leveraging the power of blockchain technology, Xandeum's mission is to empower collective self-determination by creating a scalable, blockchain-based storage layer for smart contracts, which adds a new dimension to the decentralized web. Named External Global Grouped Storage (EGGS), this solution pioneers a new era of storage-enabled Web3 apps (sedApps) on Xandeum. In a departure from the traditional model of seeking venture capital, Xandeum prioritizes community control by selling node licenses directly to its users. The grand launch will introduce an incentivized purchase model, creating a buzz for this revolutionary blockchain project. 'Xandeum is all about transforming the world of blockchain,' said Bernie Blume, founder of Xandeum. 'We're not just creating another blockchain; we're creating a holistic platform that integrates advanced blockchain technology with a revolutionary storage solution, paving the way for fully-fledged, storage-enabled Web3 apps.' The grand launch introduces an attractive purchase model: the first transaction to purchase a node will receive a generous 50% rebate, the second 49%, the third 48%, and so on until the 50th transaction, which will still secure a 1% rebate. This follows Xandeum's track record of s...
---
Superblock Raises $8M for 'Over Protocol,' a New Layer 1 Blockchain Focu...


[Press Release - Seoul, South Korea, July 21st, 2023] Superblock, a contributor to Over Protocol, has raised $8 million from prominent companies and VCs in South Korea across two funding rounds. Investors included SK, Netmarble, DSC, E&Investment, Schmidt, SpringCamp, and NaverZ. Ben (Jae-Yun) Kim, the founder of Superblock, said: 'We are deeply diving into the South Korea market with the best local partners and looking to meet global partners accelerating us all over the world.' As layer 1 blockchains have become faster and more established over time, the costs of bootstrapping and maintaining nodes have become increasingly expensive. As a consequence, blockchain applications have become challenging to operate without the use of costly equipment. Over Protocol is a new layer 1 blockchain based on a protocol named 'Ethanos' that only considers active accounts valid, enabling full nodes to discard obsolete data and operate with less storage, thus allowing for reduced storage requirements. With Over, anyone will be able to run a node and become a validator on their PCs at home. Ethanos has been published at EuroSys'21. 'With the ability for anyone to run a validator, individuals can earn potentially passive income through a process called home staking, enabling them to embrace a new lifestyle with new payment options, enhanced credit, and innovative finance opportunities,' Ben added. About Superblock Superblock builds products, tools, and decentralized applications to fl...
---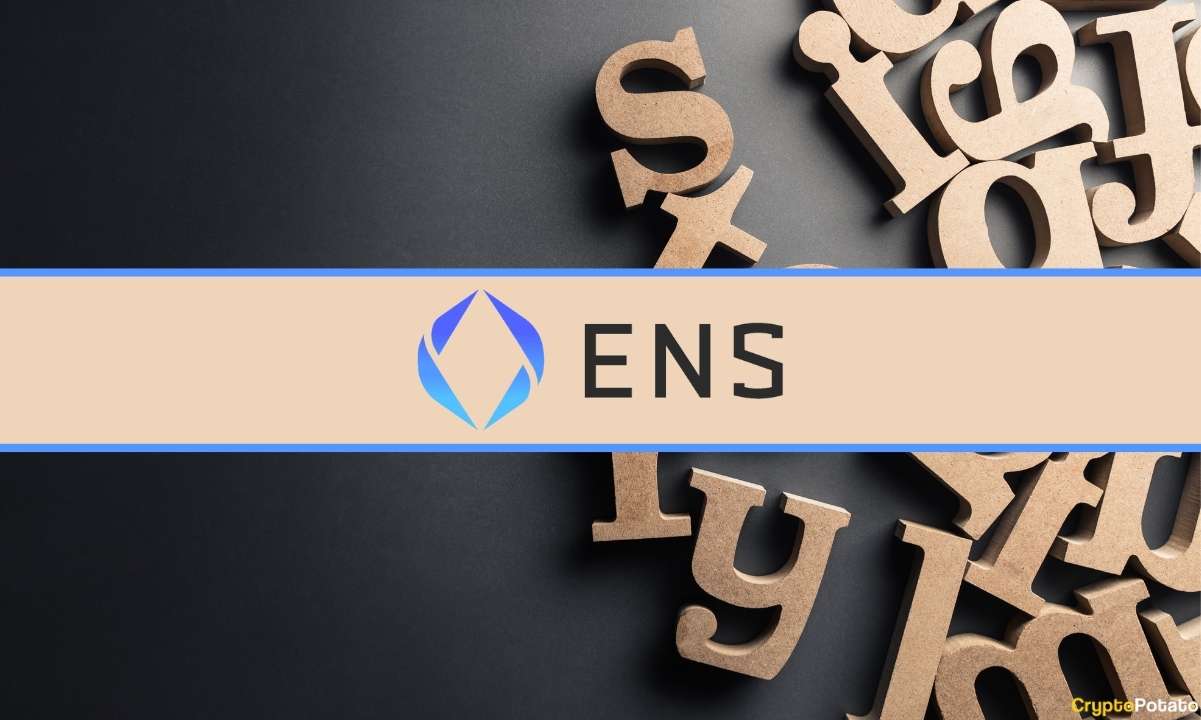 Ethereum Name Service Gears up for Layer 2 Expansion


Ethereum Name Service - the distributed, open, and extensible naming system operating on the Ethereum blockchain - announced plans for Layer 2 expansion. The growing popularity of Ethereum significantly increased gas prices forcing market participants to look for cost-effective alternatives. Ethereum Name Service (ENS) is one such project that had earlier said that Layer 2 interoperability has been on the pipeline for quite some time via - ENSIP-10: Wildcard Resolution and EIP-3668: CCIP Read: Secure offchain data retrieval. On a community call this week, the team behind ENS emphasized the importance of the upgrade that would lead to Layer 2 expansion to improve scalability and reduce costs. They said facilitating the interaction of existing solutions with ENS domains would help in domain name registrations and transactions becoming more accessible to a wider user base. Going forward, the devs behind the Ethereum-based naming system intend to leverage off-chain resolvers via an ENS off-chain registrar contract and different service providers, such as Coinbase-operated project cb.id, Polygon-based Lens Protocol, Optimism-based OptiNames, etc. Unfazed by the market turmoil in the digital asset space last year, ENS clocked in more than 2.2 million domain names. The figure has been on a steady rise and currently stands at 2.73 million across nearly 700,000 unique addresses. ENS rolled out a new fiat on-ramp for domain registrations via Web3 fiat payment gateway MoonPay in April ...
---
Radius Raises $1.7M in Pre-Seed Funding to Pioneer Trustless Shared Sequ...


[Press Release - San Francisco, CA, June 22nd, 2023] Cutting-edge blockchain company, Radius, which is pioneering the trustless shared sequencing layer, has announced that it has raised a pre-seed investment of $1.7M. The funding round was led by Hashed, with participation from Superscrypt, Lambdaclass (Ergodic Fund), and Crypto.com. As rollups become more popular choices for many applications including defi due to its scalability, properly decentralising its operation and structuring economical design has become the next major point for rollup-centric ecosystem; Shared Sequencing Layer has arisen as the ultimate solution. Radius is dedicated to providing an economical and sustainable solution for Rollups, thereby protecting their users from harmful Miner Extractable Value (MEV). This is achieved through a groundbreaking zk scheme known as Practical Verifiable Delay Encryption (PVDE), developed by Radius. The shared sequencing layer with PVDE ensures that users are protected from harmful MEV in a truly trustless way, while still maximizing revenue for Rollups. 'Radius is committed to setting the standard for a trustless shared sequencing layer that not only maximizes revenue for Rollups but also safeguards users from the harmful effects of MEV,' says AJ Ji Hoon Park. 'This funding will propel us forward in achieving our goals and redefining the boundaries of what is possible in the blockchain sphere.' Radius has also recently announced a partnership with Saga, the Rollup-as-a...
---
USDC Stablecoin to Be Launched Natively on Layer 2 Scaling Solution Arbi...


Stablecoin issuer Circle announced launching USDC natively on Arbitrum on June 8th. The latest move will replace the currently circulating bridged version of the stablecoin that comes from Ethereum. USDC Will Be Native to Arbitrum A statement released by Circle said Arbitrum will be renaming the Ethereum-bridged version of USDC on block explorers as 'USDC.e' ahead of the launch next week. The fintech firm also said there will be an outreach to ecosystem apps to make the same change in their app UI and documentation. 'USDC issued by Circle will be native to Arbitrum and will be considered the official version of USDC for the Arbitrum ecosystem. Over time, native USDC liquidity will grow and replace the currently circulating 'bridged USDC' liquidity that comes from Ethereum.' Circle underscored several benefits of the native USDC launch on the popular layer 2 network. As such, the upcoming support by Cross-Chain Transfer Protocol (CCTP) is likely to eliminate bridge withdrawal delays. An upgradeable smart contract for future improvements by the fintech firm, as well as the possibility for institutional on and off-ramps, are some of the other perks. As for liquidity migration, Circle asserted that Arbitrum will collaborate with ecosystem apps to ensure a smooth transition of liquidity from bridged USDC to native USDC over time. During this period, the Arbitrum Bridge will not have any immediate changes, and it will continue to operate normally for bridging USDC to and from Ether...
---
BTCDomain Makes ?btc Happen on BTC Layer 1


PRESS RELEASE. It truly is time to rejoice now that .btc domains have come to Bitcoin. BTCDomain is a user-friendly domain system built on Bitcoin that allows users to begin registering, trading, and searching .btc domain names. By combining Ordinals and Zero-Knowledge (ZK) technologies, they can securely store all of their metadata on the Bitcoin network while consistently maintaining the integrity of their domain registrar and resolver. Why Are Blockchain Domains Important? A domain serves as a symbol of an individual's personal identity. The simplicity of using a.btc domain for transactions not only prevents transfer errors caused by complicated wallet addresses, but it also protects users from clipboard replacement attacks, which change wallet addresses during the copy-paste process and is one of the most common and recurring fraudulent acts. A memorable domain name is also essential for effective marketing and brand awareness for businesses and brands. A distinctive domain name can therefore provide a significant competitive advantage for brands looking to stand out in an age of information overload. Put simply, a great domain name could potentially make all the difference in an age where online competition is at an all time high. Storing Data On The Bitcoin Network First and foremost, it is important to remember that the Bitcoin network does not support smart contracts. Bitcoin's embedded programming language is Bitcoin Script, which allows for programmable payment func...
---
BlackFort Layer 1 Blockchain Is Live on Mainnet


[PRESS RELEASE - Please Read Disclaimer] BlackFort, a Layer-1 blockchain, launched its mainnet at the end of January 2023. After announcing on January 13, 2023, on its Twitter account that the mainnet was coming soon, BlackFort is now waiting for increasingly more crypto enthusiasts to join the community. Bringing Innovation to a New Level For BlackFort, innovation prevails. Therefore, the company has recently announced that its layer 1 blockchain mainnet has gone live. Chasing to provide and even redefine transparency, scalability, and speed, the company has developed a network that, since its launch, has already got close to 10,000 daily transactions. Up until this moment, BlackFort has gathered over 60,000 delegators from over 180 countries, thus ensuring that the network is well-distributed. With an average block time of 5 seconds, the BlackFort network has already reached over half a million validated blocks and more than 50,000 validated transactions. Also called BXN, the smartchain developed by BlackFort is POSA (Proof-of-Staked-Authority) driven. This way, BlackFort has ensured that it reduces energy consumption and eliminates the need for expensive and advanced hardware for validating blocks. The main focus of BlackFort was and still is to provide a reliable and efficient platform for decentralization that makes itself remarkable thanks to its stability, scalability, and lowered energy consumption. As a Layer 1 blockchain, a crypto project has to make sure that it pr...
---
Shiba Inu Devs Reveal Layer 2 Project's Beta Version to Release This Wee...


Shiba Inu developers revealed that the Shibarium public beta platform will be launched sometime this week. The plan for the layer-2 platform was first unveiled in January this year. It was viewed as a major step for the Shiba Inu ecosystem from being a mere memecoin to offering a way for the SHIB community to access faster and cheaper transactions, with increased scalability and enhanced security. The team backing the token revealed building Shibarium on top of the Ethereum network. The upcoming launch of the beta version of Shibarium is for testing purposes only. As stated in its introductory blog, Shibarium's Layer 2 blockchain protocols intend to tap the Metaverse, Web3 innovation, and gaming. The team had earlier also teased the possibility of going off-chain for more private transactions to attract more users. Shibarium's release is expected to increase the adoption of the SHIB token and strengthen its position as a more serious project. Lead developer Shytoshi Kusama recently stated, 'It'll allow us to meet the army and remain organized in the process. It'll allow us to grow Shibarium's reach with professional companies, and allow us to reset our relationships with businesses that we've connected to in the past. Finally, it'll help us find the right validators.' Shibarium will also pave the way for token burning as such, every transaction on the network 'will have an implicit burn amount for SHIB token.' The Shiba Inu ecosystem tokens have reciprocated positively to ...
---
Layer 2 Scaling Solution Arbitrum Flips Ethereum in Daily Transactions


Arbitrum has already been leading the pack in the layer 2 roll-up. However, the daily transactions on the protocol hit 1.14 million on February 21st, surpassing Ethereum mainnet, which recorded 1.05 million. According to the on-chain data on Dune Analytics, this is a new record high for the scaling solution. Since the beginning of the year, daily transactions on the blockchain have been on an uptrend surging by over 273% in less than two months. In comparison, the same metric on the Ethereum mainnet has been consistent along the range of 719,920-1.13 million. For the first time ever, Arbitrum One processed more transactions than Ethereum today. We're witnessing history as Ethereum's rollup-centric roadmap becomes a reality. Congrats, Arbinauts. You did this — Steven Goldfeder (,) (@sgoldfed) February 22, 2023 Rollups Taking the Center Stage The layer 2 landscape has undergone tremendous change since last year when Ethereum transaction fees skyrocketed as a result of increased user demand. In response, rollups have come to be viewed as a compelling solution to the chain's growing accessibility problem. These are separate blockchains that compile a bunch of transactions and turn them into one single data and submit it to the Ethereum mainnet, thereby reducing the burden on the latter. Arbitrum, for one, has become a rollup darling in recent times due to its low transaction fees. Moreover, the unique addresses on the protocol surged notably, reaching an all-...
---
Web3 Privacy Layer Aztec Raises $100 Million in Series B Funding Round t...


Aztec, a Web3 privacy layer, has raised $100 million in a Series B funding round led by the Andreessen Horowitz subsidiary a16z crypto. The organization, which already offers privacy-based services for a slew of Ethereum-based apps, will now focus on constructing an encrypted version of Ethereum, allowing individuals and organizations to transact privately. Aztec Raises $100 Million to Create Interoperable and Encrypted Blockchains Web3 privacy-focused layer Aztec raised $100 million on Dec. 15 as part of its Series B funding round. The resources raised during this round, which was led by a16z crypto with the participation of A Capital, King River, Variant, SV Angel, Hash Key, Fenbushi, and AVG, will be used on building a high-level encrypted version of Ethereum. For Aztec, while today's focus on interoperable public chains has its virtues, there is also the need for private and confidential transactions that preserve the identity and the data of the ones involved. Joe Andrews, one of the founders of Aztec, told Techcrunch about how he believes privacy is a necessity. He stated: The world isn't nice to live in without encryption. Doing things without privacy would be a pretty scary world and not one we want. Aztec contemplates ramping up its hiring processes to accelerate the construction of its privacy-centric network, and it hopes to double its number of employees to 80 in the near future. Current Services and Noir The organization is already providing pr...
---
a16z Leads $100M Funding Round For Web3 Privacy Layer Aztec Network


The company plans to hire more engineers despite the intense bear market. Aztec Network - a privacy layer 2 chain for Web3 - announced raising $100 million in a Series B financing led by VC giant Andreessen Horowitz (a16z). The funding round also saw participation from A Capital, King River, Variant, SV Angel, Hash Key, Fenbushi, and AVG.5. Its partnership with a16z will fund the development of a 'next-generation encrypted architecture' that would enable users to verify that blockchain rules were followed correctly without revealing any underlying information. The main focus of these encrypted blockchains is to allow privacy and anonymity with respect to transaction execution. Following the development, Aztec CEO Zac Williamson stated, 'What we're building is a revolutionary piece of technology that transforms how we interact with each other online, in which the end user is the customer, rather than the product. End-to-end encrypted blockchains protect individuals, obviating the need for centralized financial systems.' Aztec Network rolled out Aztec Connect, which happens to be an ecosystem that integrates with Ethereum decentralized finance (DeFi) protocols such as Aave, Lido, and Element Finance, last summer. Going forward, the company plans on integrating with Compound and five other DeFi protocols. Aztec is also planning to deploy a new Ethereum-secured public-private execution layer that will facilitate the seamless interplay of encrypted and unencrypted applica...
---
What is a Layer 2? Everything You Need to Know


Layer 2 (L2) is a common term among crypto natives, but the concept can be confusing for many people, especially those who have just joined the industry. It is a generic name used to describe solutions built on a base network, popularly called layer 1 (L1) or the main network (Mainnet). This means that L2 cannot exist without the base layer, which makes it essential to first have a basic knowledge of L1 before learning about L2. Layer 1 Explained So what is layer 1? It is the base network and underlying infrastructure of a blockchain platform. The main network is responsible for validating and finalizing all on-chain transactions without depending on another network. This means the base layer defines the rule of the ecosystem. L1 protocols also have native tokens used for transaction fees or gas fees. Every base network has its own mechanism for nodes to reach a consensus, such as proof-of-work (PoW) and proof-of-stake (PoS). However, there's a very common concept in the industry known as the blockchain trilemma, where a network can achieve two of the three main goals - security, scalability, and decentralization - but not all three together. This was popularized by Ethereum's co-founder, Vitalik Buterin. Layer 1 blockchains such as Bitcoin and Ethereum focus on decentralization and security while sacrificing scalability - the ability to handle many transactions. This is where layer 2 protocols come in. Developers build L2 solutions on L1 to solve scalabili...
---
Massa: New Layer 1 Designed to Cater to All Web3 Needs


Despite the fact that blockchain-based technology has been around for decades, it only caught up to speed with the rise of Bitcoin. The idea of a decentralized network brought forward in Bitcoin's Whitepaper 14 years ago by Satoshi Nakamoto was a direct response to the financial crisis of 2008. It delivered a viable alternative to the centralized banking system. This technology has been growing, and it has also been redefining itself ever since, with multiple iterations and different networks competing for the spotlight. All of them are trying to provide the most innovative platform and provide users with the perfect balance between decentralization, scalability, and security. Presently, most of the larger layer-one networks struggle with solving the blockchain trilemma, and even networks like Ethereum suffer from scalability issues. This is what Massa attempts to solve. What is Massa? Massa is a newly-developed layer-one blockchain that attempts to combine the ever-elusive trifecta of scalability, security, and decentralization. Its main focus is on solving the blockchain trilemma, and it aims to do so by combining state-of-the-art innovations in its technology stack. These include, but are not limited to, sharding of transactions, autonomous smart contracts, and blockclique architecture. In 2020, Massa published its technical lite paper called Blockclique: Scaling Blockchains through Transaction Sharding in a Multithreaded Block Graph. The Need for a New Layer 1...
---
Zksync Devs Plan to Launch Layer 3 Scaling Solution Called 'Opportunity'...


Matter Labs, the team behind the Ethereum layer two (L2) scaling protocol Zksync, revealed the developers plan to launch a layer three (L3) proof of concept called 'Opportunity' in the first quarter of 2023. The team says that the prototype of L3 will be built on top of L2 and developers and Zksync users can 'research and experiment with it.'Matter Labs Discusses Roadmap's Baby Alpha Milestone and L3 Proof of Concept On Oct. 28, Shazia from the Matter Labs team announced that the Zksync developers have reached the roadmap's Baby Alpha Milestone. Developers note that the team has begun the march to Fair Onboarding Alpha and Full Launch Alpha. Zksync is an Ethereum L2 scaling solution similar to the project's competitors Optimism, Arbitrum, Polygon Hermez, and Loopring. The Baby Alpha Milestone marks the 'deployment of the end-to-end system to mainnet,' Shazia detailed. With the Baby Alpha Milestone, Zksync devs plan to stress-test the infrastructure with various use cases and run security audits. The team will also run contests and bug bounty programs alongside improving 'the technical documentation for Zksync 2.0.' In addition to the Baby Alpha Milestone, Shazia mentioned the L3 proof-of-concept called 'Opportunity.' Matter Labs disclosed that it would be creating an L3 scaling solution during the second week of October and it was originally called 'Pathfinder.' The L3 proof-of-concept is set to launch in Q1 2023. 'Layer 2 is the first step toward scalability, developer exp...
---
Ethereum Staking Platform Lido Taps Layer 2 Networks Arbitrum, Optimism


Crypto staking service provider, Lido, launched on Ethereum layer 2 networks Arbitrum Bridge and Optimism. Lido first revealed its plans to expand stETH across the growing layer 2 decentralized finance ecosystem in July this year. The move is expected to further improve Ethereum staking accessibility. According to the official tweet, the expansion of wstETH, which is essentially a 'wrapped' version of the staking coin stETH, will allow traders to stake tokens directly on the layer 2 networks. In an earlier proposal, Lido said that the rebasing nature of stETH, bridging it to other networks is difficult and hence, the wrapped version of stETH, namely wstETH was chosen. 'wstETH is the wrapped, non-rebasing version of Lido's stETH. For our initial deployment to L2, we have made the decision to support only wstETH. This is due to a number of reasons, including simplified bridge contracts and ease of integration, both with bridges and general DeFi space.' The announcement also revealed that Lido is allocating 150,000 Lido DAO (LDO) tokens in rewards per month from October 7 for wstETH bridged across each network, beginning with liquidity mining incentives on various DeFi partners including Balancer, Curve, and Kyber Network. Lido noted that Arbitrum and Optimism were picked after considering several parameters, including DeFi activity, the TVL, the technological difficulty of bridging assets, network security track records, and the presence of the liquid staking protocol'...
---
Human Protocol Develops New Layer Featuring Voting, Proof-of-Balance, Li...


HUMAN Protocol is an infrastructure to reshape how humans work, by supporting distributed job markets in which any job, of any size or type, can be securely tokenized, published, and completed. The HUMAN team is now developing a new blockchain coordination layer to empower communities for positive contributions. Providing an Incentives Framework Featuring Staking and Additional Reward Mechanisms Human Protocol has developed a new layer – the Routing Protocol (RP), that features things like Voting, Proof-of-Balance, Liquidity, and Slashing. The new RP sits as a layer on top of the HUMAN Protocol to streamline coordination for the HUMAN community. To understand better, if the core Protocol is the layer that executes the interactions of contributors, the Routing Protocol is the layer that coordinates these interactions. This enhances optimal execution, decentralization, and agent reputation on the network. But WHAT exactly will the new Routing Protocol do? First, it will provide a framework to incentivise third parties to contribute to the network by providing a blueprint to coordinate third-party agents that contribute to the Protocol. Through the Routing Protocol, businesses and tool vendors can commit HMT to access the network. The Routing Protocol operates on a Proof of Balance model. Someone who wishes to participate in the network must put up a sum of HMT, much like a security deposit, to encourage good behavior. This staked amount can be slashed if the user behave...
---
Crypto Meltdown Calls for a Decentralized Compliance Layer to Protect Us...


Over the last few weeks, the cryptocurrency market has been rocked by extreme volatility. There has been a steep decline in the price of digital assets. Such has been the meltdown in that the entire market cap has fallen under $1 trillion, which surpassed the $3 trillion mark at the peak of the bull cycle. Being a nascent market means high volatility is a common phenomenon at this stage of growth. That said, this volatility has made crypto so attractive to investors and speculators. However, volatility doesn't always mean just a significant upside but also a remarkable downside. And that's what we are seeing in this fourth crypto cycle, so all this carnage is not unprecedented. In fact, a 70% to 80% drop in Bitcoin and Ether prices from their all-time highs can be seen as a golden 'buy the blood' opportunity to plan for the future with a focus on research and only investing what you can afford to lose. However, we also witnessed this time that the significant drawdown in the crypto prices was exacerbated by the lack of proper risk management practices adopted by some of the biggest names in the industry. Extreme Market Conditions One of the biggest centralized lenders in the crypto space, Celsius Network, was among this torrent of bad news as it abruptly froze customer withdrawals, swaps, and transfers between accounts due to what it said were 'extreme market conditions.' This pause in withdrawals resulted in more volatility and raised concerns about Celsius' solvency. It was...
---
ADI Whitelist: A Universal Identity Layer by Accumulate


[PRESS RELEASE - Miami, USA / FL, 20th June 2022] Accumulate is announcing a whitelist for 10,000 Web3 enthusiasts to join in order to gain early access to claim a unique Accumulate Digital Identifier or ADI, which users will be able to use once the Accumulate Mainnet launches. What are ADIs ADIs refer to a system for assigning unique digital identities to assets, individuals, or entities on the blockchain. Traditional blockchains are organized based on randomly generated public and private key pairs which are used to store funds and record transactions on a distributed ledger. Current blockchain key management systems lack simplicity for the average user. The common approach of using the first and last characters of an address can leave users exposed to what is called the 'man-in-the-middle attack', which is a form of cyber attack where a bad actor could intercept or manipulate a transaction by injecting wrong information or changing the recipient's address to their own. This is made easier due to the complex nature of randomly generated addresses. Additionally, due to these addresses being randomly generated, public & private key management systems make it difficult to store ordered data sets or assign different levels of permissions to specific keys. Accumulate Digital Identifiers (ADIs) are human-readable addresses similar to website URLs chosen by individuals or organizations to represent their presence on the blockchain. ADIs enable more flexibility an...
---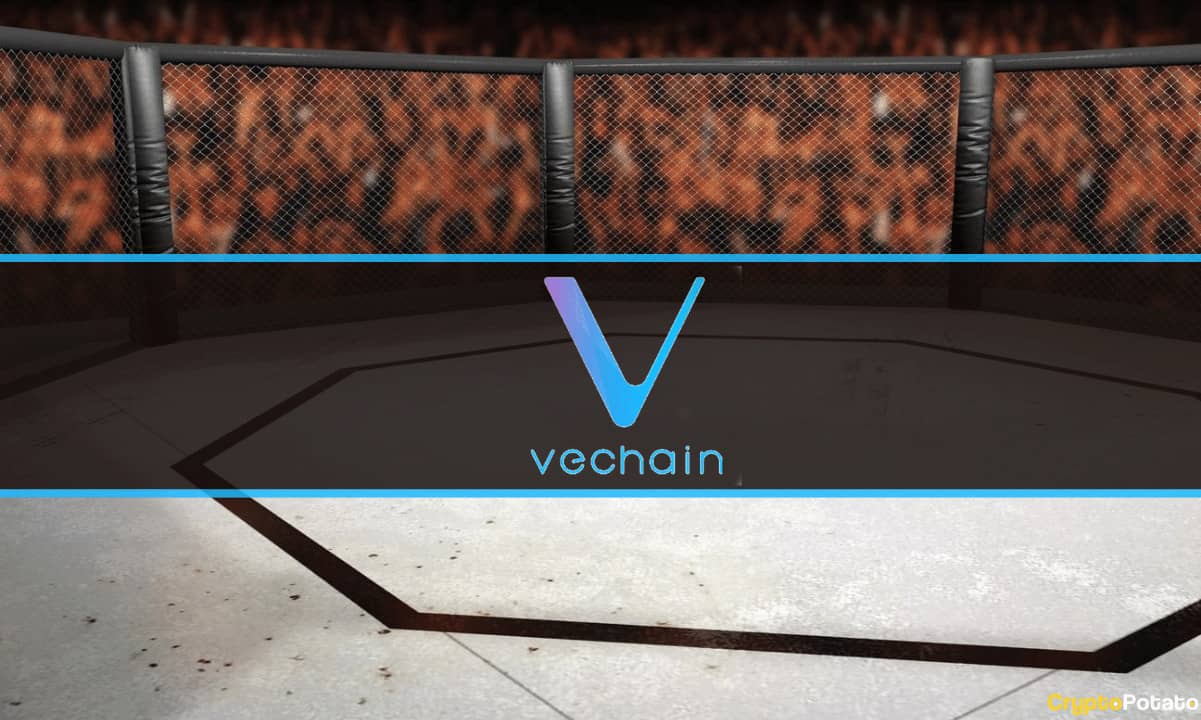 VeChain Becomes UFC's First Layer 1 Blockchain Partner


VeChain - the layer one blockchain focusing on sustainability and logistics - has formed a partnership with the Ultimate Fighting Championship (UFC). The network will be integrated into a series of live events and media channels by the world-renowned mixed martial arts organization. VeChain-branded assets will debut this Saturday, June 11, at the Singapore Indoor Stadium. According to the official announcement, VeChain is the first-ever base blockchain that receives 'unprecedented integration into UFC assets through this extensive collaboration. The project will access a variety of 'meaningful brand visibility' across live broadcasts of UFC's major events. In addition, the two will collaborate on a variety of custom and original content featuring UFC talent and athletes. Under the multi-year agreement, VeChain will own UFC's official fighter rankings titles: 'The integration also provides VeChain with a strong association with one of the most important components of UFC matchmaking — the fighter rankings.' Considering that UFC could potentially reach 900 million audiences from 175 countries, the new partnership was seen by Sunny Lu - the co-founder and CEO of VeChain - as a 'historic moment' for the company. The eye-catching deal is worth nearly $100 million with a minimum five-year agreement, according to a source acquired by Sports Business Journal. UFC Senior VP/Global Partnerships Paul Asencio said that - after one of the MMA circuit's largest sponsorships - the ...
---
More UniLayer (

#LAYER

) News