| | | |
| --- | --- | --- |
| | LABS Group | #LABS |
---
| | | | | |
| --- | --- | --- | --- | --- |
| LABS Price: | $0.00148 | | Volume: | $55.7 K |
| All Time High: | $0.15 | | Market Cap: | $3.8 M |
---
---
| | | | | |
| --- | --- | --- | --- | --- |
| Circulating Supply: | 2,553,518,654 | | Exchanges: | 3+ |
| Total Supply: | 10,000,000,000 | | Markets: | 5 |
| Max Supply: | 10,000,000,000 | | Pairs: | 8 |
---
---
---
The price of #LABS today is $0.00148 USD.

The lowest LABS price for this period was $0, the highest was $0.00148, and the current live price for one LABS coin is $0.00148028.

The all-time high LABS coin price was $0.15.

Use our custom price calculator to see the hypothetical price of LABS with market cap of BTC or other crypto coins.
---
---
The code for LABS Group crypto currency is #LABS.

LABS Group is 1.6 years old.
---
---
The current market capitalization for LABS Group is $3,779,934.

LABS Group is ranked #679 out of all coins, by market cap (and other factors).
---
---
There is a modest daily trading volume on #LABS.

Today's 24-hour trading volume across all exchanges for LABS Group is $55,664.
---
---
The circulating supply of LABS is 2,553,518,654 coins, which is 26% of the maximum coin supply.
---
---
---
---
---
---
---
---

LABS October Bi-Weekly Update #1


We're not waiting for the new year to make new changes — at LABS Group, we're always thinking of new ways to bring more value to investors like you, which is why we're so excited to announce our latest updates. The last two weeks have been a whirlwind, as it marks the renewal for LABS Group. Here's what we've been up to: The introduction of LABS Club — an exclusive hub that offers travelling and rewards benefits via Residence Pass NFTs, We've created a swanky, new logo to accompany this exciting rebranding, To propel this change, we've also set up a brand new website, and will be doing an redesign of our Discord channel to focus on LABS Club, LABS Group new logo marks the new direction Let's dive into each of these. Introduction of LABS Club We recently announced the launch of LABS Club, which utilises blockchain, NFT and Web3 tech to disrupt the traditional real estate and hospitality industry. It acts as a main hub for investors to get access to our Residence Club programs, and brings various benefits and special rewards via NFTs. Under the LABS Club, there's the Clubhouse, a Resort and Hotel NFT Marketplace that allows investors to buy and sell Residence Pass (NFT). Pass holders will receive plenty of benefits such as free nights at our properties, exclusive in-property perks and reward generation from global world class resort operations. Redesign of our Website & Discord We launch...
---

LABS Club — A New Chapter Begins!


LABS Club — A New Chapter Begins! - Introducing LABS Club: Your Ticket to A Lifetime of Vacation LABS Group is embarking on an exciting, new chapter — one that will revolutionise the traditional real estate and hospitality industry with blockchain, NFT, and Web3. Why? Because the industry needs a new way of operating, and the current consumers need a new way to spend. We're ushering in this new era of Decentralized Real Estate with the introduction of LABS Club, to be launched in Q1 2023. LABS Club: The Future Is Here Want access to luxurious, global properties? LABS Club has a global real estate portfolio. Want more flexibility with your real estate earnings? LABS Club gives you access to the Clubhouse, where you buy the Residence Pass (NFT) which allows access to the Residence Club program with free night stay & Reward Generation at each property. Want to be a globetrotter that comes with more rewards, less cost? Under the LABS Explorer Club, you get exciting rewards at global properties. How does all of this work? Let's break it down. Think of LABS Club as the main hub, where you get access to Residence Club programs from hotels globally that suit your needs. Under LABS Club, you can find the Clubhouse, our resort and hotel NFT marketplace. This marketplace is where you can buy and sell Residence Pass (NFT) where NFT holders will receive plenty of benefits such as free nights at our properties, exc...
---

LABS Group Monthly Update — May


LABS Group Monthly Update — May - COMMUNITY AND DATA Twitter: 58K total followers on Twitter, 45K Profile Visit, 370 likes, 120 retweets, 82 comments, Telegram: 682 active users on Telegram, 702 Daily Active Users, 91 average daily messages, 4 average hourly messages, 2813 messages, LABS — AMA RECAP LABS Group Internal AMA (BNB Migration) Recap. 10 May 2022. LABS Group Internal AMA (BNB Migration) Recap SOCIAL MEDIA BNB Migration (Step-by-Step guide). 04 May 2022.  — @labsgroupio BNB Migration Important Note. 05 May 2022.  — @labsgroupio LABS Group is featured in a Billboard AD in Hong Kong. 11 May 2022.  — @labsgroupio Kunang Kunang Tent Resort was selected as one of the best-designed hotels and private resorts. 16 May 2022.  — @labsgroupio $LABS is now LIVE on Pancakeswap. 19 May 2022.  — @labsgroupio #LABS #WordSearch Game campaign. 20 May 2022.  — @labsgroupio LABS Group owned Kunang Kunang Tent Resort kicks-off its Grand Opening with a ribbon-cutting ceremony. 24 May 2022.  — @labsgroupio LABS Group's eagerly awaited Kunang Kunang Tent Resort is officially open. 25 May 2022.  — @labsgroupio — About LABS Group - LABS Group Limited (labsgroup.io), the world's first end to end Blockchain powered real estate digital investment ...
---

Grand Opening of LABS Group-owned Kunang Kunang Tent Resort took place


Great news to the community! LABS Group's eagerly awaited Kunang Kunang Tent Resort is now officially open to the public. Yuen Wong, CEO of LABS Group, and Bernard Lau, Founder of Gravity Resorts, cut the ribbon at the grand opening ceremony in Indonesia.Yuen Wong, CEO of LABS and Bernard Lau, Founder of Gravity Resorts, cut the ribbon at the grand opening ceremony in Indonesia. Kunang Kunang Tent Resort, the crowdfunding project by LABS Group and Gravity Resorts in a joint venture, launched its soft opening in April and resort booking keeps flowing in steadily. As of today, the resort is almost fully booked for the month, with all of our staff running at full capacity on the weekends. The astounding kick-off can be largely attributed to the convenient location of Kunang Kunang Tent Resort, which is located at 30 minutes flight from Bali to Banyuwangi Airport at a prime location, the hub of eight main attractions including Ijen Crater Blue Volcano, the only blue volcano that allows tourists to visit closely. Sitting in a lush green forest surrounded by paddy fields, the pavilion is on top and descends into the river that runs along 15 luxurious glamping sites. The affordable tent resort enables guests to immerse themselves in the wilderness under the roof of opulence. Kunang Kunang is an affordable luxury that provides everything you need with abundance. "Today, we are stoked to host this Grand Opening event at Kunang Kun...
---

LABS Group Monthly Update — April


LABS Group Monthly Update — April - COMMUNITY AND DATA Twitter: 59.4K total followers on Twitter, 4.6K Profile Engagement, 753 likes, 296 retweets, 358 comments, Telegram: 757 active users on Telegram, 39 Daily Active Users, 118 average daily messages, 5 average hourly messages, 3667 messages, KEY UPDATES Crowdfunding Platform: Kuang Kunang updates. 06 Apr 2022.  — @labsgroupio BNB Migration (Full guide). 08 Apr 2022.  — @labsgroupio Yuen Wong (CEO update). 19 Apr 2022.  — @labsgroupio KuCoin has opened the BEP20 deposit and withdrawal services for LABS Group. 20 Apr 2022.  — @labsgroupio MENTIONS LABS x CryptoNesia AMA. 08 Apr 2022. twitter.com SlayFam (KOL). 15 Apr 2022. twitter.com LABS x CryptoVietnam AMA. 18 Apr 2022. twitter.com Binance Live. 24 Apr 2022. twitter.com SOCIAL MEDIA 7 Big News (BNB Migration). 06 Apr 2022. twitter.com BNB Migration starts. 07 Apr 2022. twitter.com BNB Migration: Why is LABS Group switching to the #BNBChain?. 09 Apr 2022. twitter.com 7 Big News (Token Buyback and Burn). 12 Apr 2022. twitter.com LABS x GEMS 01 NFT Giveaway. 14 Apr 2022. twitter.com BNB Migration LIVE. 19 Apr 2022. twitter.com BNB Migration helpful information. 21 Apr 2022. twitter.com LABS Group Internal AMA (BNB Migration) . 22 Apr 2022. twitter.com BNB Migration Bridge Fee. 28 Apr 2022. twitter.com — About L...
---

LABS Group Internal AMA (BNB Migration) Recap


AMA recap starting from: https://t.me/labsgroupio/309315 Jus | LABS Group Hi LABS community, here comes to another #LABS internal AMA. Today we have @leozhezha, CTO of LABS as our guest today. He will be here to solve all the tech related questions to our community. @leozhezha, would you like to introduce yourself over here again to our LABS Community? Leo Zhezha | LABS Group Hello to all our supporters, I'm Leonidha (Leo) Zhezha and I'm the CTO of LABS as most of you already know. I've been with LABS Group since day one and I'm very excited with all our achievements and the ideas that our team has for the feature. I would like to thank you all for being close to us all this time and for the patience that you all had during our migration to Binance. I appreciate all your questions and concerns regarding our project and I'm assuring you we are on top of all the concerns that our community has. Jus | LABS Group Thank you Leo. Shall we start our AMA ? Leo Zhezha | LABS Group Definitely 😀 1/3 Introduction session Jus | LABS Group First question, may you please explain to the LABS community what has LABS achieved in 2021 on the tech segment? Leo Zhezha | LABS Group In 2021 we finalized our Crowdfunding platform and our Win platform. Our blockchain core was built with Polygon and we also utilized VRF Chainlink for our Win platform. We listed 2 big projects and we had a lot of attractions. This was amazing....
---

BNB Migration Tutorial (A Step-by-step guide)


We've heard positive feedback from the LABS community about the BNB Migration in the past few weeks. We know the LABS Community still has a lot of questions about the migration, so in this article, we go into more detail about the bridge. Hopefully it helps clear things up!Visit Multichain Bridge: https://app.multichain.org/#/router . Then click the button on the top right hand corner and connect to your wallet. 2. Make sure that you are bridging under the "Ethereum mainnet". Choose "LABS" under the "Select a token" tab, then select the "BNB CHAIN mainnet". 3. Type in the amount you want to swap in the first row. Confirm the amount and click the "Swap" button. Multichain useful links: LABS ERC 🔁 LABS BNB swap portal👉 https://app.multichain.org/#/router User guide for Multichain 👉 https://docs.multichain.org/how-to-use Tutorial video from the official platform 👉 https://www.youtube.com/watch?v=G8vN2c2Mhc4 Multichain help desk 👉 https://multichain.zendesk.com/hc/en-usAbout LABS Group LABS Group Limited (https://labsgroup.io), the world's first end to end Blockchain powered real estate digital investment platform that provides access to fractionalized property and business ownership. It is taking a proactive role in spearheading the Esports hotel business, capitalising on current GameFi and Metaverse trends. For more information on LABS Group, feel free to follow our socials below: Lin...
---

LABS Group Monthly Update — March


LABS Group Monthly Update — March - COMMUNITY AND DATA Twitter: 60K total followers on Twitter, 3.3K Profile Engagement, 1.9K likes, 864 retweets, 1.9K comments, Telegram: 607 active users on Telegram, 33 Daily Active Users, 111 average daily messages, 5 average hourly messages, 3429 messages, KEY UPDATES 7 Big News Series — We are switching to BNB Chain (BSC) 7 Big News Series — We are switching to BNB Chain (BSC) LABS 7 Big News Series — Token Buyback and Burn LABS 7 Big News Series — Token Buyback and Burn AMA LABS Internal Quiz and AMA. 16 Mar 2022  — @labsgroupio LABS X GEMS AMA Recap. 29 Mar 2022 LABS X GEMS AMA Recap MENTIONS SlayFam (KOL). 01 Mar 2022.  — @Slayersteveo SlayFam (KOL). 06 Mar 2022.  — @Slayersteveo Yuen Wong — Gravity Resort project. 08 Mar 2022.  — @Yuenwonglabs SlayFam (KOL). 14 Mar 2022.  — @Slayersteveo LABS x KuCoin AMA series. 15 Mar 2022.  — @kucoincom  — @kucoincom SOCIAL MEDIA Binance Live. 01 Mar 2022. twitter.com What can you do on PolkaBridge with LABS? 02 Mar 2022. twitter.com 7 Big News Teaser. 08 Mar 2022. twitter.com 7 Big News (1) The ultimate SEA expansion plan. 09 Mar 2022. twitter.com Binance Live Event: Triple-A Games & the Metaverse. 10 Mar 2022. twitter.com 7 Big News (2) Our ambitio...
---

LABS 7 Big News Series — Token Buyback and Burn


LABS 7 Big News Series — Token Buyback and Burn Dear Community, today we are sharing more details on the buyback and burn token model. LABS Group has decided to improve its token model to buyback and burn, which is a more aggressive and direct model in order to support the value of LABS Token. Here is how it works. In the new model, the entire LABS ecosystem profit, which is going to be 80% governed for the first year, will be used for open market buy back and burn. Like Binance, we will publish the buyback and burn result and share to the public. Then we will burn them by sending them to a null address. This will lead to a drop in the token supply and provide significant support to the price. The goal of the first phase will be a 50% of buyback. And the community will have an opportunity to vote for the new model, or stick to the original buyback and redistribution model via DAO. As you may all know, LABS Token are Ecosystem tokens (Utility tokens) with our special G.A.I.N.S. model, which refers to Governance, Access, Incentives, Nomination and Staking (for rewards) respectively. Governance, by everyone that all of our token holders can vote on important matters of interest. Access, to real estate projects with preemptive opportunities that the ecosystem introduces. Incentives, for LABS token holders should they decide to get involved in our projects on our ecosystem. Nomination, by LABS token holders to projects the...
---

A Guide on How to Migrate Your LABS Tokens to the BNB Chain


As part of the big news, LABS Group has decided to migrate over to the BNB Chain (Previously known as the Binance Smart Chain or BSC Chain). Along with some technical improvements, the updated token smart contract enables users to experience low transaction fees, borderless DeFi and a DEX ecosystem that is booming. Now, the wait is finally over! Does the BNB migration sound exciting to you? This is how it's going to be — all associated LABS platforms will be moved over to BNB which will include the Crowdfunding and WIN platform. At this moment you will not be required to do any further steps with your investments. After the Migration phase (April 11 2PM UTC — April 18 2PM UTC), you can trade/ purchase/ invest again on all platforms. You don't have to rush as there is no deadline for bridging over ETH LABS assets. Splendid! *It will take a few weeks for exchanges, coin information sites, and wallets to catch up and display the old and new token correctly. BNB Token Smart Contract Address: 0x134B372f5543C5CCa30Be6a796Da032c8274bDdF As for all the existing LABS Holders with DeFi wallets, you will be able to bridge your existing LABS assets over to BNB via Anyswap (https://anyswap.exchange/#/bridge). Here are some useful links:A full bridge support guide can be found: https://anyswap-faq.readthedocs.io/en/latest/How%20To%20Setup%20and%20Use%20Anyswap.htmlFor any bridge related support, please contact: https://mul...
---
---
---
Yuga Labs Launches Bored Ape and Mutant Ape Yacht Club Community Council


The non-fungible token (NFT) and blockchain firm Yuga Labs has announced a community council will be representatives of the Bored Ape Yacht Club (BAYC) and Mutant Ape Yacht Club (MAYC) NFT collections. Yuga Labs has chosen seven community members with 'a proven track record' to represent the NFT club at large.Yuga Labs Names Seven Community Council Members On Wednesday, Yuga Labs announced that the team has created a community council of seven Apes in order to represent the entire BAYC and MAYC ecosystem. According to the announcement, the community council will be able to nominate three community projects every month, and BAYC and MAYC communities will then vote on which project will get a grant from Yuga Labs. Projects can get 10 ether or roughly $15,000 worth of the second-leading crypto asset by market capitalization. The seven new community council members include Josh Ong, Sera, Laura Rod, 0xEthan, 0xWave, Negi, and Peter Fang. 'The council will work with Yuga and the BAYC/MAYC community to uplift community-driven initiatives such as commercial projects, meet-ups, charitable giving, and other community-led ideas,' Yuga Labs' announcement details. Yuga Labs says the council members were chosen for their prior track records toward community-led initiatives and building. The news follows Yuga Labs officially releasing intellectual property (IP) rights to Cryptopunks and Meebits owners. The company had already released BAYC/MAYC IP rights to the owners of those specific NF...
---
Talent Protocol Supports the Next Generation of Builders Through the Acq...


[PRESS RELEASE - Lisbon, Portugal, 5th October 2022] Talent Protocol, the web3 professional community for high-potential builders, has acquired Agora Labs, a social token and NFT infrastructure platform for creators to build and scale their communities. The acquisition will not only integrate Agora's tech stack and community into Talent Protocol, but also onboard its young talented founders, Matthew Espinoza (CEO) and Freeman (CTO) into the team. Despite being only a year old, Talent Protocol saw this acquisition opportunity as another way of working towards its mission of supporting the builders of tomorrow. The startup - founded by Pedro Oliveira, Filipe Macedo and Andreas Vilela - has been actively enabling ways of empowering talented tech professionals who have an entrepreneurial mindset and are curious to explore web3. "Agora Labs' mission and team fits perfectly with what we are building in Talent Protocol. In a very short time, Agora's talented team has created tools and infrastructure that serve several of the needs of tokenized creators and that is something we found truly remarkable and relevant for our own community", Pedro Oliveira, co-founder and CEO of Talent Protocol, explains. "Talent Protocol and Agora Labs' paths crossed earlier this year and when we saw the opportunity to join efforts, we took it," he adds. Agora Labs was founded in 2021 by Matthew Espinoza, Freeman Zhang, Jerry Di and Charles Nyabeze, all tee...
---
Uniswap Labs Looking to Raise $100 Million at $1 Billion Valuation: Repo...


Uniswap Labs, which developed the Uniswap protocol, is reportedly holding talks with potential investors for a new funding round. The potential new round would value the startup at a unicorn valuation. According to TechCrunch on Friday (September 30, 2022), four anonymous sources revealed that Uniswap Labs is looking to raise between $100 million and $200 million in a new funding round, with a valuation of $1 billion. The startup is reportedly speaking to participants such as Polychain, and a Singaporean foreign fund, although the terms of the deal may change as talks with potential investors is yet to reach the final stage. Meanwhile, neither Uniswap Labs nor Polychain has issued a statement about the matter. In August, Uniswap token holders voted in favor of launching an independent entity called Uniswap Foundation (UF). The venture, which seeks to improve the growth of the protocol's decentralized ecosystem, was proposed by Devin Walsh and Ken Ng, with the proposal asking for a $74 million budget. Later in September, the Uniswap Foundation disbursed its first wave of grants worth $1.8 million across 14 recipients. The post Uniswap Labs Looking to Raise $100 Million at $1 Billion Valuation: Report appeared first on CryptoPotato.
---
Lightning Labs Aims to Bitcoinize the Dollar With Taro's Alpha Release


Lightning Labs, the firm behind the Lightning Network, announced the release of the alpha release of the Taro daemon that will enable Bitcoin devs to mint, send, and receive assets on the blockchain. Taro, the Taproot-powered protocol, was first unveiled by the firm in April to issue a high volume of assets that can be transferred over Bitcoin instantly with low-fee transactions. The release is touted as the first step in the process of 'Bitcoinizing the dollar' by allowing the issuance of assets, like stablecoins, on Bitcoin while simultaneously enabling users to transact those assets on Lightning. New Lightning Capabilities Lightning Labs revealed that additional enhanced features will be implemented to the Taro daemon, including universe functionality to enable users and asset issuers to offer proofs about asset provenance and supply issuance. Functionality to allow easy interaction with Taro asset data will also be added. Upon the completion of on-chain functionality, the firm plans to work towards integrating the Taro protocol into LN, thereby ushering Taro assets to the second-layer payment protocol. The company stated, 'We're releasing this initial version of the daemon to continue to solicit feedback from the community and build this open source protocol in public. Given the alpha, testnet-only nature of the daemon, we encourage developers to explore how Taro will fit into their products, understanding that it will continue to be revised and improved as we progress to...
---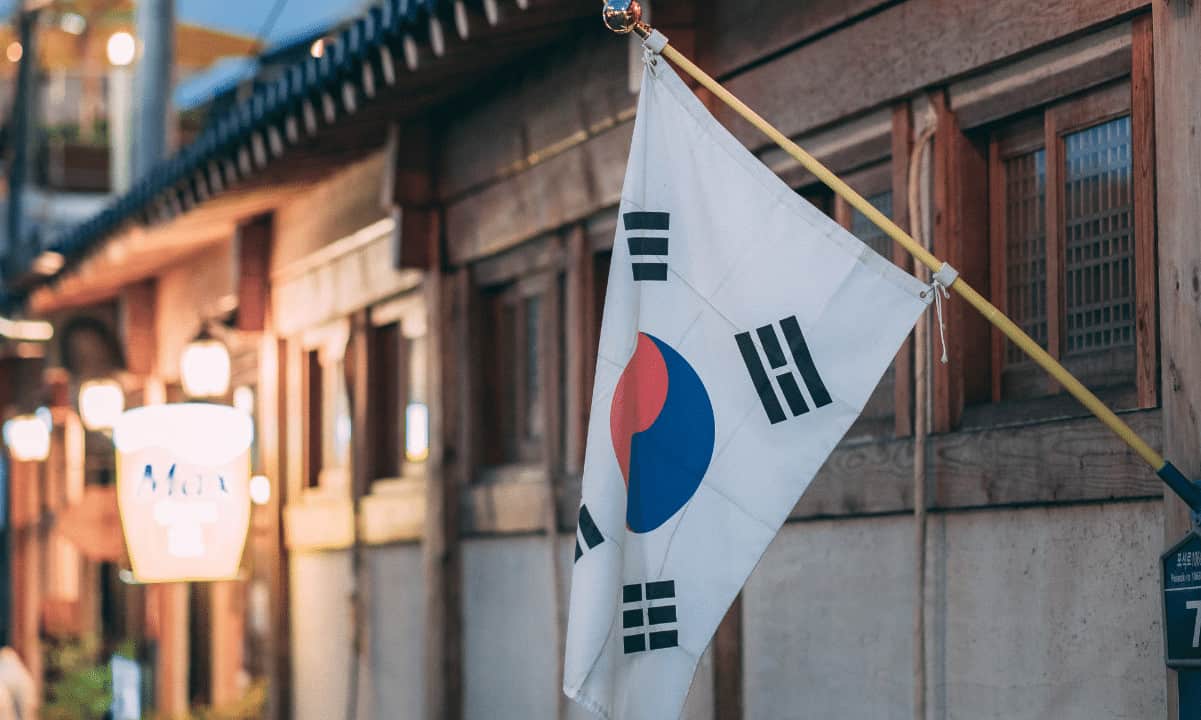 Terraform Labs Accuses South Korean Officials of Prosecutorial Overreach...


Singapore-based company Terraform Labs has stated that South Korean prosecutors exceeded the limits of their authority regarding the arrest warrant against the firm's co-founder, Do Kwon. Terraform Labs also said that the Luna token is not a security, arguing that public pressure could have caused the prosecutors to amplify the definition of securities. South Korean Prosecutors Not Playing Fair A spokesperson for Terraform Labs told the Wall Street Journal in a statement saying that South Korean prosecutors were "overreaching their authority." According to the spokesperson: "We believe that this case has become highly politicized and that the actions of the Korean prosecutors demonstrate unfairness and a failure to uphold basic rights guaranteed under Korean law." As previously reported by CryptoPotato earlier in September, a South Korean court issued an arrest warrant against Kwon and five others, claiming that they violated capital market rules. Shortly after, the Terraform Labs co-founder said he was not on the run but stated that he had no reason to make his location known to all and sundry, as the information was reserved for certain people. The Terraform Labs spokesperson in the latest report also refused to divulge Kwon's location, stating "ongoing physical security risks to him and his family" and attempts to break into the co-founder's South Korea and Singapore residences as reasons for concealing his whereabouts...
---
Lightning Speed: Taro Is Here! Lightning Labs Releases The Code's Alpha ...


The controversial Taro protocol is ready for testing. The initial version of the code is available on GitHub, and it enables "developers to mint, send, and receive assets on the bitcoin blockchain." Notice that the company isn't talking about the Lightning Network yet. In a blog post announcing the Taro launch, Lightning Labs promised, "Once the on-chain functionality is complete, we'll work towards integrating the Taro protocol into lnd, bringing Taro assets to the Lightning Network." This is the first step of many and it's mainly aimed at developers. According to Lightning Labs, "this initial release is only designed for testnet usage as a way for developers to start using the code." That means, no real value is flowing through Taro at the moment. But… what is Taro anyway. The blog post defines it as a "Taproot-powered protocol for issuing assets that can be transferred over bitcoin and in the future, the Lightning Network for instant, high volume, low fee transactions." Taro Will Enable Stablecoins To Travel Through Lightning This is a multifaceted protocol that allows many things, but the feature everyone is excited about is the fusion of stablecoins with the Lightning Network. It's controversial because you have to trust the issuer of stablecoins, which means they come with counterparty risk. Bitcoin doesn't have that problem. In any case, in the subsection titled "The First Step To...
---
Gate Io Labs Invests in Magic Square, World's First Crypto App Store


[PRESS RELEASE - Singapore, Singapore, 26th September 2022] Magic Square announced today that Gate.io Labs has made a strategic investment in the project, marking Gate.io's ongoing efforts to support promising blockchain projects globally. With this investment, Magic Square will further bolster its digital presence across continents and build an authentic community worldwide as it builds a holistic ecosystem with extensive support from Gate.io Labs and other backers. Established in 2013, Gate.io is one of the oldest, leading cryptocurrency exchanges offering products and services to over 10 million users worldwide. Gate.io Labs, the venture capital arm of Gate.io, is focused on investments in decentralized infrastructure, ecosystems, and applications that will reshape the world in the digital age. Magic Square is a one-stop platform for all crypto user needs. Its mission is to bridge the gap between developers and users, so everyone from beginners to experts can have access to the world of blockchain apps, games, NFTs, CeDeFi, and more. The ultimate goal is to become the main discovery point of all crypto applications. The Magic Store is the core product of Magic Square. The multi-dimensional platform is integrated with DAO mechanisms, where the community vets, ranks, and prioritizes the apps, enabling users to discover applications safely, and incentivizing developers to continuously improve their offerings with a transparent and fair ranking system. "Gate.io Lab...
---
Blue Chip NFT Raffle Project 'Bored & Lucky' Joins Yuga Labs IP Ecosyste...


[PRESS RELEASE - US, NY, 22nd September, 2022] As the Bored Ape Yacht Club (BAYC) continues to reign the NFT space and going well beyond towards the mass adoption, we see the rise of projects using the full potential of renowned jpegs - as BAYC owners have full intellectual property rights over their NFTs. Recently the ecosystem has attracted a lot of big names that utilize IP offered by BAYC, like Snoop Dogg and Eminem, who smashed the VMAs rocking their ape personas like nobody's watching. Now the Yuga Labs IP ecosystem is joined by the Bored & Lucky, the world's first Bored Ape raffle platform. The platform offers everyone a fair chance to win blue chip NFTs and join some of the most exclusive NFT-gated communities in Web3, like BAYC, MAYC, and CryptoPunks. How it Works The whole process is fully transparent - all Bored & Lucky raffles are Ethereum smart contract based. The NFT prize and the funds received from the ticket sales are locked in the contract and the only way to release them is via a raffle process that is 100% fair for all parties involved. The winning ticket is determined in a completely random and fair manner. To guarantee transparency and an unbiased approach, the winner is determined by smart contract via a transaction on the blockchain using Chainlink VRF to independently generate a random number to draw a winner. There are currently 3 open raffles featuring a MAYC, a BAYC, and a CryptoPunk, with the very first DeadFellaz #1175 NFT already raffled a...
---
Oraichain Labs US Launches With Asset Tokenization Platform Aiming to Br...


[PRESS RELEASE - New Jersey, USA, 21st September 2022] Oraichain Labs US (OLUS), a new FinTech startup founded in the United States, is launching with the goal of modernizing and broadening access to capital markets by establishing itself as a leader in asset fractionalization. OLUS will develop a secure, scalable, and compliance-focused infrastructure, with the goal of leveraging the transformative power of decentralized ledger technology to streamline the process for both asset owners and investors. Blockchain adoption is increasing across the globe and yet the majority of real-world asset owners lack the tools and expertise required to take advantage of this exciting new technology trend. OLUS is created to meet the rising demand for on-chain expertise, developing a secure and user-friendly platform for fractionalizing real-world assets. OLUS's blockchain-based workflows for asset issuance, management and investment aim to revolutionize capital markets. Furthermore, OLUS will provide tools to support on-chain validation of real-world assets, bringing new ways to access liquidity while ensuring compliance remains at the forefront. By partnering with the Oraichain Foundation on technology, OLUS will also develop a compliance-aware token standard that's capable of enforcing KYC, transfer rules, lockup periods and other control functions in order to satisfy regulatory requirements. Because real-world assets come in many shapes and sizes, tokenization is not a &ldqu...
---
Report: South Korean Prosecutors Issue Arrest Warrant for Terraform Labs...


A warrant for the arrest of Do Kwon and five others has reportedly been issued by prosecutors in South Korea. The prosecutors allege that Kwon and his co-accused violated the country's capital markets law. In addition to the arrest warrant, prosecutors will reportedly request an Interpol red notice for the Terraform Labs chief executive officer.Terraform Labs Executives Accused of Violating South Korean Capital Markets Law Prosecutors in South Korea have reportedly issued an arrest warrant for Terraform Labs co-founder and chief executive officer Do Kwon. The prosecutors allege that Kwon and five other Terraform Labs affiliates, among other charges, violated the country's capital markets law. Choi Sung-kook, a prosecutor at the Seoul Southern District Prosecutors' Office, is quoted in a report by Forkast News confirming the issue of the arrest warrant. However, as per the report, Sung-kook would not be drawn into revealing the other charges that have been leveled against Kwon and his partners. Since the spectacular collapse of the cryptocurrency LUNA (now LUNC) and the once-stable coin UST (now USTC), South Korean prosecutors have been investigating Kwon and his associates. However, until now no arrest warrant had been issued against the Terraform Labs CEO and his affiliates. Interpol Red Notice In the meantime, a report in Nikkei Asia quotes an unnamed 'spokesperson for prosecutors' also confirming the issuing of an arrest warrant for six people. 'An arrest warrant has been...
---
Sui Developer Mysten Labs Raises $300 Million to Address Web3 Scalabilit...


Mysten Labs, developer of a new blockchain project called Sui, raised $300 million in its latest funding round. The round, which was led by FTX ventures, also had the support of A16z crypto, Jump Crypto, Apollo, Binance Labs, Franklin Templeton, and Coinbase Ventures, among others. The funds will be directed to continue growing Sui's infrastructure and core, hiring in the Asia Pacific area for this task. Mysten Labs Reaches $2 Billion Valuation in Series B Funding Round Mysten Labs, a company founded by Meta's former employees that worked on the Novi project, has achieved a significant milestone for its future. The company reported having raised $300 million in its Series B funding round. The round was led by FTX Ventures and had the participation of many venture capital firms, including A16z crypto, Jump Crypto, Apollo, Binance Labs, Franklin Templeton, Coinbase Ventures, Circle Ventures, and Lightspeed Venture Partners, among others. This funding round allowed the company to reach a valuation of $2 billion. Mysten Labs explained that the funds will be used to keep growing its core and to hire aggressively all over the world, but mainly in the Asia Pacific (APAC) area. The first product of the company, Sui, a blockchain advertised to be secure and scalable that wants to compete with Ethereum and Solana, has still not launched and just opened a public incentivized testnet in August. About why they invested in Mysten, FTX Ventures partner Amy Wu declared:...
---
Yuga Labs Officially Releases IP Rights Tied to Cryptopunks, Meebits NFT...


Yuga Labs, the company behind the Bored Ape Yacht Club (BAYC) non-fungible token (NFT) collection, has officially released the intellectual property (IP) rights tied to the Cryptopunks and Meebits NFTs. The company acquired the IP rights to the NFT collections in mid-March 2022, and owners can use their NFTs for commercial or personal purposes.Yuga Labs Releases Intellectual Property Licenses to Cryptopunks and Meebits Owners On March 12, 2022, Bitcoin.com News reported on the Cryptopunks and Meebits non-fungible token (NFT) collections being acquired by Yuga Labs. The firm Yuga Labs is the company behind the blue-chip NFT collection Bored Ape Yacht Club (BAYC), and when the startup acquired Meebits and Cryptopunks, it promised to release the IP rights in the same way as it did with BAYC NFTs. Bored Apes, Cryptopunks, and Meebits are popular NFT collections today and they command some of the highest NFT floor values. BAYC's floor value today is 69.42 ETH, Cryptopunks' floor is roughly 65.5 ETH, and the cheapest Meebits today is much lower than the Cryptopunks and BAYC collections with a 3.3 ETH floor value. People have used their Bored Apes for commercial and personal use. For instance, Snoop Dogg and Eminem leveraged their BAYC NFT avatars to make a video for the duo's single called 'From the D 2 The LBC,' which was nominated for a VMA. Similarly, with the Meebits and Cryptopunks NFT collections, owners have the IP rights to use the NFTs for commercial or personal use cases....
---
Chainlink and Pitango's First Labs Unveil Summit and Hackathon to Boost ...


[PRESS RELEASE - Tel Aviv, Israel, 17th August 2022] Upcoming Web3 summit and hackathon to enhance Israel's web3 startup ecosystem by connecting initiatives with mentorship and industry thought leaders. Ethereum-based decentralized oracle network Chainlink, in partnership with Israeli venture capital firm Pitango's Web3 venture lab First Labs, has revealed an upcoming web3 summit and hackathon scheduled to kick-off in September 2022. Chainlink and First Labs are collaborating with Outlier Ventures, Reichman University Venture, MarketAcross and Israeli Web 3.0 startups to empower groups and individuals to solve crypto-centric challenges and accelerate the development of open-source and cross-chain infrastructure. Through this summit and hackathon, Chainlink and First Labs will serve as the conduit for blockchain initiatives to connect with local mentors and thought leaders from the Israeli startup ecosystem to address blockchain development challenges. The registration process is already underway, and the hackathon's challenges will be announced on August 25th, two weeks before the event kicks off. Just months ago, Pitango, a prominent Israeli venture capital firm, launched its Web3-focused venture lab named "First Labs." First Labs aims to bridge the gap between Web2 and Web3 ecosystems. As part of First Labs' endeavors, Pitango has also introduced a decentralized autonomous organization (DAO) called First DAO, which will allocate investments acr...
---
Compound Labs Deploys Smart Contracts for USDC Market on Ethereum


Compound Labs has announced the first smart contract deployments for Compound III, which will create a USDC market on Ethereum. The contracts await activation by Compound governance but are now open to review by the community. According to the latest update from Compound's protocol development log, the deployment brings Compound III "just a governance proposal away from being live." One of the smart contracts involved is a 'configurator', which will allow Compound to set and update the parameters of a Comet proxy contract. Comet is another name for Compound III – the DeFi lending protocol's new multi-chain strategy for deploying on all EVM compatible networks. "This pattern allows significant gas savings for users of the protocol by 'constantizing' the parameters of the protocol," explained Kevin Cheng – Senior Software Engineer at Compound Labs – in the update. Cheng provided the parameters of the upcoming protocol, which will allow users to supply WETH, WBTC, LINK, UNI, and COMP as collateral for borrowing USDC. Each comes with custom borrowing and liquidation rates, with WETH and WBTC featuring slightly lower liquidation fees. The USDC market will target a reserve pool of 5 million USDC, and feature a minimum borrowing size of 100 USDC. USDC's role in DeFi has come into question ever since its issuer – Circle – froze the stablecoins inside Tornado Cash wallets...
---
Ripple Labs Weighs Buying Crypto Lender Celsius' Assets: Report


The blockchain payment company is the latest to consider purchasing the assets of the bankrupt lender. San Francisco-based crypto company Ripple Labs has expressed interest in purchasing insolvent crypto lender Celsius Network's assets, a Ripple spokesperson told Reuters Wednesday. The spokesperson also noted Ripple 'is actively looking for M&A opportunities to strategically scale the company" as it continues "to grow exponentially' through the market downturn. The spokesperson declined to comment on whether Ripple is looking to purchase Celsius Network outright, however. Ripple Labs, which owns the Ripple payments network and maintains the XRP ledger, is the latest company to weigh an acquisition of what was once one of the crypto industry's largest lenders with $25 billion in assets. Lending rival Nexo made a similar overture in June, and crypto exchange FTX was also in the running for a time. Celsius filed for bankruptcy protection in July and froze customer withdrawals in June. Ripple didn't immediately respond to a request for comment. Ripple is being sued by the U.S. Securities and Exchange Commission on allegations that Ripple's sale of XRP violated federal securities law. Source: coindesk.com XRP 30oz White Vacuum Insulated Tumbler Cup w/MagSlider Lid The post Ripple Labs Weighs Buying Crypto Lender Celsius' Assets: Report appeared first on XRP Right Now.
---
Ankr Receives a Strategic Investment from Binance Labs


Ankr is a well-known Web3 infrastructure provider. In a nutshell, the protocol works in the background, but it makes using decentralized applications, wallets, as well as crypto-based games possible by connecting them to the blockchains that they need to communicate with. Known for its continuous support for the BNB Chain by introducing BNB Liquid Staking, as well as building some of its core infrastructures, including their Erigon upgrade, Ankr has now received a strategic investment from Binance's VC arm - Binance Labs. Binance Labs Invests in Ankr According to a press release shared with CryptoPotato, Ankr has been the recipient of a strategic investment from Binance Labs. The specifics around the total amount invested remain undisclosed. However, the proceeds will be used to double down on its RPC service while also building out its Web3 developer suite. This includes Liquid Staking DK, Web3 Gaming SDK, as well as Application Chains as a Service. Per the release, the protocol is receiving more than seven billion blockchain requests per day across the 18 different blockchains that it hosts RPCs. Speaking on the matter was Ryan Fang, the Chief Operating Office at Ankr, who said: We are very excited to count Binance Labs as a strategic investor. BNB Chain is by far the chain with the highest number of daily transactions and active users. We are commited to support BNB Chain further scale, enhance BNB token utility by enabling DeFi composability using BNB Liquid Sta...
---
Ripple Labs Is 'Interested' in Bankrupt Crypto Lender Celsius and Its As...


According to a Ripple Labs spokesperson, the distributed ledger company is interested in learning about the bankrupt crypto lender Celsius and its assets. When Ripple's spokesperson was asked if the blockchain firm was interested in acquiring Celsius, the company declined to say. The news follows Celsius customers begging the bankruptcy court to release funds over dire financial emergencies. Ripple Spokesperson Explains Distributed Ledger Company Is Interested in the Bankrupt Firm Celsius and the Crypto Lender's Assets While Celsius customers await the Southern District of New York bankruptcy court proceedings following the company's bankruptcy filing on July 13, it seems Ripple Labs is focused on the crypto lending firm's remaining assets. Reuters reporter Hannah Lang talked to a Ripple spokesperson and the individual told Lang that '[Ripple Labs is] interested in learning about Celsius and its assets, and whether any could be relevant to our business.' The commentary follows Ripple's CEO Brad Garlinghouse hinting about future mergers and acquisitions (M&A) when the executive visited the 2022 World Economic Forum (WEF) event in Davos. At the time, Garlinghouse said Ripple Labs has 'a very strong balance sheet.' He also added that Ripple Labs may participate in future mergers and acquisitions (M&A) deals. 'We're now at a stage of growth where I think we're more likely to be the buyer versus the … seller,' Garlinghouse said at the WEF event. During an interview at the e...
---
Web3 Product Studio 0xytocin Labs Acquires NFT Project Chain Scouts


[PRESS RELEASE - Singapore, Singapore, 10th July 2022] The developer team behind Project Godjira, SkyVerse, and many other NFT projects, 0xytocin Labs, has acquired Chain Scouts to enhance their ecosystem and develop exciting NFT products. With a team of over 30 safe NFT drops and over 5000 ETH processed through their products, 0xytocin Labs has been growing consistently and will lead the Chain Scouts ecosystem with their experience and passion for innovation. With a staking game planned to drop in this quarter, the Chain Scouts community will get access to a never-before implemented multi-chain game. Playable with the Omni-Chain Ships(NFTs on Ethereum and Polygon), Chain Scouts NFT collections' holders will be able to claim their first ship(s) for free! (minting additional ships will be possible using the Chain Scouts ecosystem erc20 token $BANANITE). Users can join the ChainScouts discord here and start their multi-chain gaming journey! With exciting NFT partner collaborations also being an integral part of the game dynamics, this innovation in the NFT staking game universe will only be the start of this journey. A metaverse experience for the Chain Scouts community is planned for later this quarter. This metaverse is going to be hosted on a Minecraft server built in collaboration with 1UP Nova and NFT Worlds. Additionally, another pixel-art metaverse experience unlike any other will kick off development in the existing quarter as well. About 0xytocin Labs 0xytocin La...
---
Solana Labs Accused of Selling Unregistered Securities in New Lawsuit


Solana Labs and key players in the Solana ecosystem were hit with a lawsuit on July 1 in California federal court. The class-action lawsuit was filed by Roche Freedman LLP and Schneider Wallace Cottrell Konecky in the district court for the northern district of California on behalf of plaintiff Mark Young, a resident of the state, and all investors who bought SOL tokens from March 24, 2020, through the present. The lawsuit accused Solana Labs, the Solana Foundation, Anatoly Yakovenko, prominent crypto venture capital firm Multicoin Capital Management, and its CEO Kyle Samani, as well as trading platform FalconX of making illegal profits from what it claims to be an unregistered security. 'Defendants made enormous profits through the sale of SOL securities to retail investors in the United States in violation of the registration provisions of federal and state securities laws, and the investors have suffered enormous losses.' Young had reportedly purchased an undisclosed amount of SOL in August and September 2021. The plaintiff has accused Anatoly Yakovenko, the CEO of Solana Labs, of making deliberately misleading statements concerning the total circulating supply of the token. If SOL is deemed to be a security, Coinbase, Binance, and other prominent crypto exchanges could come under the regulator's radar for listing similar tokens. It could also lead to many exchanges ultimately removing SOL, a case similar to that of Ripple when XRP was delisted from many platforms ...
---
Lightning Labs Introduces Taproot, Musig2 in Beta Version of Lightning N...


Lightning Labs has announced the release of the beta version of the Lightning Network Daemon (lnd). The firm has revealed incorporating several improvements in the new - v0.15-beta. The main idea is to offer developers and users access to the 'latest and greatest' Bitcoin protocol upgrades that include Taproot and Musig2. Taproot and Experimental Musig2 According to the official blog post, Lightning Labs' product growth lead Michael Levin announced that more than 50 contributors participated in launching the firm's first release in 2022. 'Since 0.14, we've made immense progress to better meet the needs of our developer community. We're excited to deliver this technology to our builder community around the world to see what amazing use cases they can bring to users.' Its latest release will give complete Taproot support for the internal lnd wallet, which will be able to generate P2TR addresses for receiving and sending via bech32m. Support for an experimental Musig2 API compliant with the latest BIP draft has also been added in v0.15-beta. Taproot was activated in November 2021 after receiving 90% consensus. Prior to the upgrade, Bitcoin used the Elliptic Curve Digital Signature Algorithm (ECDSA) to generate keys and verify transactions. The Taproot soft fork aimed to make Bitcoin more private, secure, and scalable. It brought Schnorr Signatures to reduce network burdens and made it possible to conduct multi-signature multi-input transactions (UTXI) a lot easier, faster, and c...
---
XRPL Labs Launches Xumm Wallet Pro Beta, While XRP Gains 14%


On June 23, the XRPL Labs team delighted fans of their creations with the long-awaited launch of the Pro Beta version of blockhain's main wallet solution, Xumm. The version is available only by paid subscription, which is purchased in the ecosystem's native token, XRP. However, the full functionality of Xumm Pro will not be available until the end of Beta testing. To start using it, just switch to Pro Beta mode directly in the Xumm Wallet itself and, once the subscription is purchased, the available functionality and interface opens up to the user. Xumm Pro Beta is LIVE! You can now get access to the Xumm Pro Beta. Get early access to Pro features while supporting @XRPLLabs & @XummWallet #getxummproWhat you get right now? You'll receive incoming push notifications for transactions & trades. pic.twitter.com/GSHZoy4l8j— Xumm Wallet (@XummWallet) June 23, 2022 Among the innovations that the developers of Xumm Wallet tease in Pro Beta is the ability to split the wallet's funds into two accounts: for spending and for saving. Also, each user of Xumm Wallet will have the opportunity to claim one free Tangem card, which is a kind of 'cold' device for storing cryptocurrency. Among other pluses, paid subscribers will have access to premium technical support and the ability to buy XRP using Euros, implemented through an on-ramp/off-ramp solution. It is also important to clarify that users of the wallet will have to g...
---
Yuga Labs Sues Artist Ryder Ripps for 'Scamming Consumers' a...


The creators of the popular non-fungible token (NFT) project Bored Ape Yacht Club (BAYC), Yuga Labs, have sued the artist dubbed Ryder Ripps and collaborators for attempting to devalue the BAYC brand. Yuga Lab's lawsuit claims Ripps and associates trolled the company and started 'scamming consumers into purchasing RR/BAYC NFTs by misusing Yuga Labs' trademarks.Yuga Labs Files Lawsuit Against Ryder Ripps, Aims to 'Fight Against Slanderous Claims' A lawsuit has been filed by Yuga Labs in the state of Califonia against the artist Ryder Ripps and a few associates. The company spoke about the lawsuit on June 24 via Twitter and said that support from the community was 'overwhelming.' 'We will continue to be transparent with our community as we fight these slanderous claims,' Yuga Labs said. 'In order to put a stop to the continuous infringement, and other illegal attempts to bring harm to us and the BAYC community, we have filed a lawsuit against the responsible parties. We will continue exploring and pursuing all legal options at our disposal.' Yuga Labs accuses Ryder Ripps of 'seeking to devalue' official BAYC NFTs with a copycat collection called RR/BAYC NFTs. The lawsuit claims that original BAYC images were used and Ripps is accused of marketing the NFTs as official BAYC products. Yuga Labs' trademarks were also allegedly used in Ripps' 'Ape Market' NFT marketplace. The lawsuit adds that this is 'no mere monkey business' and that Ripps' actions were a 'deliberate effort to har...
---
Do Kwon and Terraform Labs Sued for Misleading Investors


In a lawsuit filled with promises from Do Kwon, the Luna Foundation Guard, and other Terra-related entities, an Illinois-based plaintiff has alleged that all parties involved misled investors about whether all Terra tokens (including UST and LUNA) are actually securities, among other allegations. The lawsuit, filed on Friday in US District Court in Northern California by Nick Patterson, alleges several VS firms, Terraform Labs, and founder Do Kwon of violating federal securities laws with the sale and promotion of UST and LUNA. More precisely, the plaintiff said the two tokens that imploded last month resembled securities and were promoted via misleading information. 'On top of selling unregistered securities with the Terra Tokens, Defendants made a series of false and misleading statements regarding the largest Terra ecosystem digital assets by market cap, UST and LUNA, in order to induce investors into purchasing these digital assets at inflated rates.' The lawsuit also alleged that 'a group [of] six venture capital groups that promised to support and fund the Terra ecosystem and to 'defend the peg' in the event that high volatility caused the UST/LUNA pair to become untethered from one another' failed on their promise. Those were LFG, Jump Crypto, Tribe Capital, Republic Capital, GSR, DeFinance Capital, and the struggling 3AC. The lawsuit also focused on Do Kwon and his rather controversial behavior prior to the collapse of the tokens. 'One of Kwon's go-to insults is to...
---
Class-Action Lawsuit Accuses Terraform Labs of Misleading Investors


Following the Terra stablecoin depegging incident, a class-action lawsuit has been filed against the company Terraform Labs and a number of other crypto companies over the collapse of terrausd (UST). The case against Terraform Labs (TFL) was filed by the plaintiff Nick Patterson on behalf of others similarly situated and the law firm Scott+Scott LLP.A Class-Action Lawsuit Has Been Filed Against TFL and Affiliated Firms - Plaintiffs Claim Terra-Based Tokens Were Unregistered Securities According to recently filed documents in the U.S. District Court in Northern California, Terraform Labs is accused of selling unregistered securities and misleading investors. In addition to TFL, Jump Crypto, Jump Trading, Republic Capital, Definance Capital, GSR Markets, Three Arrows Capital, Nicholas Platias, and Do Kwon are also named in the lawsuit. Patterson and the group of plaintiffs accuse the defendants of 'repeatedly touting the stability of UST.' TERRAFORM LABS AND CO-FOUNDER DO KWON SUED IN U.S. COURT OVER COLLAPSE OF STABLECOIN TERRAUSD – COURT FILING - *Walter Bloomberg (@DeItaone) June 18, 2022 Moreover, the lawsuit claims that Terra-based tokens were unregistered securities. 'The Terra tokens are securities that the TFL failed to register before selling,' the plaintiff's lawyers insist. The lawsuit was revealed on June 18, 2022, and the whistleblower Fatman tweeted about the case being filed in California. The lawsuit explains that investors were told that UST and Anchor...
---
Binance Labs + BNB Chain now accepting applications for the 5th MVB Acce...


Most Valuable Builder (MVB) Accelerator Program, the incubation program designed to support builders on BNB Chain, a community-driven and decentralized blockchain, is now accepting applications from projects for its fifth cohort: Uncharted Territory. MVB is the program behind several successful projects on BNB Chain such as MCDEX, Biswap, Deri Protocol, and WOO Network. MVB V seeks to support projects with a defined vision, plan, and team. There will be two pools in the program: incubation and investment. Any selected projects will be guaranteed 6-8 weeks of a curriculum including mentorships and fireside chats with market leaders. BNB Chain is the largest smart contract blockchain in terms of transaction volume and active users. The ecosystem has more than 1,300 active dApps across multiple categories such as DeFi, Metaverse, blockchain games, NFT, and more. Since its launch in 2020, BNB Chain has processed more than 3 billion transactions from 163 million unique addresses, reaching a daily transaction all-time high (ATH) of 16.26 million in November 2021. "MVB V will attract a wide range of developers across key segments such as infrastructure, DeFi, GameFi, SocialFi, and Metaverse, driving project development and innovation within the BNB Chain ecosystem. It connects founders with our extensive network of industry leaders and investors in the crypto space, and makes it possible for current and future cohort-mates to collaborate closely. Overall, MVB strives to offer ...
---
Inside Job? Wallet That Caused the UST Attack Suspected to Belong to Ter...


Terraform Labs grabbed the attention of the entire crypto community last month when its two native digital assets deteriorated in days, leaving only a failed restarted project. However, a recent investigation completed by security company Uppsala Security indicated that the wallet behind the attack is connected and managed by Terra itself. Last month, Terra's algorithmic stablecoin (UST) lost its peg (supposed to be redeemable 1:1 with the dollar) and allowed investors to profit by arbitraging it against LUNA. In a matter of days, the prices of both assets plummeted to pennies, and this downfall caused a market-wide panic and sell-off. New information continues to emerge frequently regarding what precisely transpired. Most recently, the US and South Korea launched investigations, and numerous watchdogs have outlined plans to incorporate regulations on the industry and stablecoins in particular. The first part of the investigation by Uppsala Security shows one address that has been implicated as being responsible for the initial run against UST and its de-pegging. The company labeled it 'Wallet A' and determined that it could be 'owned or controlled by Terraform Labs (TFL) or Luna Foundation Guard (LFG) themselves, or their related parties.' The investigation showed several accounts that were somehow involved in what transpired, all linked, including some on Binance and Coinbase, as well as how they transferred UST, USDC, and USDT between each other. Wallet Connection in Ter...
---
xtingles Expands its Effort to Bring Wellness into Web3 Through Deep Lif...


[PRESS RELEASE - New York, USA, 9th June 2022] xtingles, the premier launchpad for ASMR NFT collectibles, has announced it is expanding its effort to bring ASMR into Web3 by forming Deep Life Labs (DLL), a parent organization that will help create even richer, more meaningful ASMR experiences and collectibles on the xtingles platform. In addition to developing new ways to experience and collect ASMR content, Deep Life Labs will also be working on a comprehensive collection of projects related to other aspects of well-being within Web3. As the world increasingly moves online, it is important to find ways to maintain physical and mental well-being. Deep Life Labs is at the forefront of this effort, focusing on utilizing Web3 technologies for use in virtual wellness purposes. Through improved production and technical capabilities, Deep Life Labs will also enable the creation of projects in additional aspects of well-being, bridging the gap between Web3 and wellness. As the company's innovation and production hub, Deep Life Labs will connect xtingles and its other Web3 well-being initiatives to build a more comprehensive collection of well-being experiences and collectibles. In this way, Deep Life Labs is working to create a healthier, happier world. 'We recognized the impact our platform was having in bringing the benefits of ASMR and related content to a wider audience,' said Andrew Fai, Chief Visionary Officer at xtingles. 'Deep Life Labs came into life with a mission to becom...
---
Do Kwon and Terraform Labs to Comply With the SEC Investigation After Lo...


A recent court ruling has granted an application by the Securities and Exchange Commission (SEC) to order Terraform Labs and its co-founder Do Kwon to comply with the agency's investigative subpoenas. Court Rules in Favor of the SEC The United State Court of Appeals for the Second Circuit made the ruling on Wednesday (June 8, 2022). The SEC is investigating whether Do Kwon and Terraform Labs, collectively called appellants, violated securities laws with Mirror Protocol, a DeFi project built on the Terra blockchain. Mirror Protocol allows users to purchase popular stocks like Tesla or Microsoft on the blockchain. Late in May, the project suffered an exploit that led to hackers stealing $2 million before developers were able to fix the problem. Back in September 2021, the American securities regulator served subpoenas to Do Kwon while he was attending a conference in New York City. However, the appellants challenged the SEC stating that the agency violated its rules of practice and argued that the district court lacked jurisdiction over Do Kwon and TFL. Meanwhile, the latest court ruling comes shortly after a U.S. District Court in February 2022 ordered Do Kwon and Terraform Labs (TFL) to cooperate with SEC's investigative subpoenas into Mirror Protocol. The appellants later challenged the court's decision but lost the appeal case. An excerpt from the court order said: 'We have considered all of Appellants' remaining arguments and conclude they are without merit. For the...
---
US SEC Investigating Do Kwon's Terraform Labs and UST Collapse: Re...


The U.S. Securities and Exchange Commission (SEC) is reportedly investigating Terraform Labs and the collapse of algorithmic stablecoin terrausd (UST). 'SEC enforcement attorneys are investigating whether Terraform Labs broke securities and investment product rules.'SEC Launches Investigation of Terraform Labs and UST The U.S. SEC is investigating Terraform Labs and its algorithmic stablecoin terrausd (UST), Bloomberg reported Thursday, citing people familiar with the matter. UST lost its peg to the U.S. dollar in early May. The stablecoin quickly lost its value and collapsed alongside cryptocurrency terra (LUNA). Both coins were created by Terraform Labs CEO Do Kwon, who has since launched LUNA 2.0. The SEC is investigating whether the marketing of UST before it crashed violated federal investor protection regulations, the publication conveyed. Specifically, SEC enforcement attorneys are investigating whether Terraform Labs broke securities and investment product rules. The implosion of the two cryptocurrencies prompted lawmakers in various countries to look into regulating stablecoins. In the U.S., Treasury Secretary Janet Yellen said the regulation of stablecoins is urgent. SEC Chairman Gary Gensler subsequently said that a lot of crypto tokens will fail. Kwon is already facing scrutiny from the SEC over the Mirror Protocol. In a ruling Wednesday, Terraform Labs and CEO Kwon were ordered to comply with the SEC's subpoenas filed in February. Kwon's appeal has been rejected ...
---
LUNA 2.0 Token Loses 56% Since Last Week, Whistleblower Accuses Terrafor...


After climbing to $11.33 per unit seven days ago on May 30, Terra's new LUNA 2.0 token has lost more than 56% in value against the U.S. dollar. Amid the market performance, a number of former Terra-based decentralized finance (defi) projects are transitioning over to the new Phoenix-1 blockchain. In addition to the defi projects re-joining the Terra ecosystem, the whistleblower known as Fatman continues to accuse Terraform Labs (TFL) and Do Kwon of manipulative tactics such as allegedly lying about making LUNA 2.0 community-owned. Fatman alleges Kwon and TFL have access to shadow wallets with 42 million new LUNA tokens.LUNA 2.0 Token Sheds 56% Since Last Week's Price High, Terra Defi Apps Join the New Phoenix Blockchain Last week, the price of Terra's LUNA 2.0 token was in better standings as the value crept up to $11.33 per unit last Monday. Since then, however, LUNA is down 56.92% since the high on May 30, 2022. Today, 24-hour price range statistics indicate that LUNA has ranged between $4.84 to $5.46 per coin. Out of more than 13,400+ cryptocurrencies in existence today, LUNA's market capitalization is ranked 2,806 and it has seen $380 million in global trade volume during the last 24 hours. The top five trading pairs with LUNA on June 6, 2022, includes USDT, USD, EUR, USDC, and ETH respectively. Amid the market performance during the last week, a number of defi applications that were once very prominent apps on Terra are prepping to re-join or have already joined the new ...
---
More LABS Group (

#LABS

) News