| | | |
| --- | --- | --- |
| | CryptoKek | #KEK |
---
| | | | | |
| --- | --- | --- | --- | --- |
| KEK Price: | $0.0000243 | | Volume: | — |
| All Time High: | $0.29 | | Market Cap: | $2.4 K |
---
---
| | | | | |
| --- | --- | --- | --- | --- |
| Circulating Supply: | 100,000,000 | | Exchanges: | 1 |
| Total Supply: | 100,000,000 | | Markets: | 1 |
| Max Supply: | — | | Pairs: | 1 |
---
---
---
The price of #KEK today is $0.0000243 USD.

The lowest KEK price for this period was $0, the highest was $0.0000243, and the current live price for one KEK coin is $0.00002432.

The all-time high KEK coin price was $0.29.

Use our custom price calculator to see the hypothetical price of KEK with market cap of ETH or other crypto coins.
---
---
The code for CryptoKek crypto currency is #KEK.

CryptoKek is 2.9 years old.
---
---
The current market capitalization for CryptoKek is $2,432.

CryptoKek is ranking upwards to #1750 out of all coins, by market cap (and other factors).
---
---
There is an unknown daily trading volume on #KEK.
---
---
The circulating supply of KEK is 100,000,000 coins, which is 100% of the total coin supply.
---
---
---
---
KEK has very limited pairings with other cryptocurrencies, but has at least 1 pairing and is listed on at least 1 crypto exchange.

---
---
Note that there are multiple coins that share the code #KEK, and you can view them on our KEK disambiguation page.
---
---
---
---

New Year, New Kek — Time to Level up


New Year, New Kek — Time to Level Up First and foremost, this article outlines the intent to gradually migrate our Uniswap liquidity over to Spookyswap on the Fantom network. Migration end date: January 10th, 2022. Along with that, we'll discuss why this is a good move for the project both fundamentally as well as speculatively. Let's dive in. — So Why Fantom?. — To begin, our foothold in the Fantom ecosystem is apparent. Reviewing our trending tokens strongly suggests this. Our community likes Fantom. Additionally, the results of our community vote were 64% supportive of the migration versus 36% not. Last but certainly not least, we are extremely comfy with the Spookyswap team. We provide quality charts and they give us a good APY on our LP farm. Let's go into some pros & cons around Fantom. Fantom Network Pros:Faster transaction confirmationsMuch cheaper transactions - FTM $0.01 versus ETH $100Increased project revenue via LP farmingMEV protection on trades (No frontrunning / user extracted value)Ability to gamify kek.toolsMuch higher upside potential compared to being paired against ETHFantom community = quality people One point we can touch on quickly is the Spookyswap yield farm. This is incredibly important to the project as our expenses continue to climb. The spotlight has brought in *some* revenue, but not nearly enough to allow us to come out net neutral. We are speculating into ye...
---

Spookyswap Integrates KEK Charts + Multipair Arrives!


Expert Trader Page + KEK ChartsSpookyswap Integrates kek iFrame It may have gone unnoticed during Spookyswap's press release for their expert trader page, but we're happy to reiterate the fact that Spookyswap has chosen kek.tools as its charting & candle data solution of choice. Many other exchanges have taken notice and are integrating the KEK iframe as we speak. More on that soon! 👻The road was long, with many twists, but finally, we've arrived at our destination — MULTIPAIR!Multipair is here! Our first exchanges to receive multipair support are Spookyswap and Bombswap. Next up, we'll start syncing Spiritswap, Sushiswap multipair support, and then the rest. — What is multipair?. — Multipairs are token pairings on exchanges that consist of anything *but* the native asset. For example, on kek.tools we track UniswapV2 and UniswapV3 but only ETH/TOKEN pairs.Where to find multipairs in kek.tools That means previously there were a ton of none functional pairings: USDT, USDC, WBTC, DAI, PAX, and so on. For obvious reasons this was a massive handicap to our application — no longer! — Is multipair important?. — Yes, critically! A fully-fledged best-in-class token explorer must be capable of tracking every pairing, no matter how obscure. Time after time we've had community members ask us "why no (random token) listed?" — 9 times out of 10 it was due to lack of multip...
---

Complete Overhaul — 1.6.0 Release


Complete Overhaul — 1.6.0 ReleaseOne small step for a man, one giant leap for KEK. I don't care, let me try it! 🚀 It's easier to write down a list of things that haven't changed:The search field (we're coming back to it soon) What *HAS* changed:Complete restructure of our mobile & desktop buildComplete restructure of token headerComplete restructure of latest trades tableComplete restructure of market summary dataComplete restructure of favorites (Price, 24hr % chg, 24hr point chg)Significantly decreased load times for chart candlesSignificantly decreased load times for latest trades + token statsTrending preferences now save once selectedSmoothed out animations all around the dAppNative chart price-output for most chains, excluding Uniswap v2/Sushi (WIP) Small stuffThe KEK logo at the top left has been replaced with a "menu" buttonThe buttons inside the wallet connect area are now squaredCleaned up the bottom button on the trending sidebarUpdated PWA text to "kek.tools"Added an "X" icon when you open one of the sidebar itemsChanged default Tradingview chart background-colorChanged default Tradingview vertical + horizontal colorsToo many bugs and iterations to mention What's to come? As we move ever closer to the end of the year, we are focused on solidifying our backend infrastructure. Inversely, we have loads of exciting new features in the pipeline such as:Community ...
---

Spookyswap Partners with Cryptokek


Cryptokek: Website | App | Twitter | Telegram | Discord | GitHub | BlogWhy SpookySwap? After we (Cryptokek) received a grant from the Fantom Foundation, we began to seek an FTM-based exchange to integrate into our dApp. We quickly realized that SpookySwap is the highest volume exchange, with well-defined tokenomics and one of the best art directions we've ever seen for an exchange. 👻 With that, the Fantom network needed a high quality, fast, ad-free charting dApp — enter Cryptokek. We now cover over 99% of the tokens on SpookySwap and aim to get all of them with our next big update.How does SpookySwap complement Cryptokek? With SpookySwap operating on the Fantom Opera network, it allows our community to buy KEK while operating on FTM with minimal fees and lightning-fast transaction times. Another big plus is that SpookySwap offers competitive APRs on the KEK-FTM pool.Partnership Details On our side, we will continue to work with SpookySwap to built out custom data solutions such as additional iframe parameters to meet their needs. Along with that, SpookySwap will be the defacto FTM exchange in our dApp. Finally, our FTM-based liquidity has found its home on Spookyswap. On SpookySwap's side, they've agreed to implement our iframe into their advanced user trading area! This is a huge win for kek and will drive loads of traffic to our charts as SpookySwap releases their advanced trading platform. Also, SpookySw...
---

Kektics dApp Update 1.5.0-beta


PHASE 1 UI / UX Redesign LAUNCH DAPP Out with the old, in with the new. You will immediately notice the search field has moved to the very top of the dApp and is more pronounced. Keep in mind, the expanded search area is going to be improved with the phase 2 UI release. To the right, you'll see our new toggleable navigation system. Specifically, we've relocated the account login, a new trending tokens icon, as well as favorites. If you want to toggle these fly-out menus, simply click the icon again. You'll notice our KEK logo on the far left, click it and the old "resource links" now reside here. The "Trending" button takes you to the dedicated trending page, while the explorer returns you home to the Kek explorer.TRENDING TOKENS Today we are delighted to announce trending tokens! There are two areas where you can see trending data. Firstly, there is a new sidebar navigation "trending" icon on the right side of the dApp. There is also a dedicated trending page as seen here or you can click "View Full List" in the trending sidebar. We have 7 months of trending data for you to analyze, so get to diggin'! (If you hold kek ;)Trending Tokens PageTOKEN UTILITY Tier 3 — "Access Detailed Trending Analytics"Old Screenshot — Phase 2 UI Design The following trending token time frames are locked behind KEK Token Tier 3:1 minute — 30 minutes1 hour — 12 hours7 days, 1 month, 6 mon...
---

Introducing Monthly KEK Community Calls


Have questions? Need to get caught up? Here's your chance!. — During the first Monday of every month @ 17:00 UTC you get a chance to sit down with our developers and catch up on what they've been up to. After reviewing what the developers have been working on the past month, we'll go into reading & answering community questions. Please note: These community calls will be recorded and put online to reference later if needed. As always, we want to continue pushing for complete transparency and this seems like a great way to do so. Community Call OverviewCommunity call occurs @ 17:00 UTC time, the first Monday of every month.Community gets to listen in on high level project updatesMonthly event happens in Discord stage channel — #monthly-community-callWe will gather community questions beforehand in Discord channel: #Community-call-questions30 minutes (+/-) for each developer to lightly discuss their assigned tasks15 minutes (+/-) to read and answer #community-call prewritten questions15–30 minutes (+/-) for community to ask their project related questions We hope to see you in our first ever kek community call! KEK SOURCES: Website | App | Twitter | Telegram | Discord | GitHub | Blog


---

Cryptokek Recap May 2021


Polygon charts went live and we partnered with Polygon!1Hive and xDai announced their collab with us!We received a grant from Fantom AND PolygonWe released our 1.4.0-beta Update!We announced our collaboration with BaoFinanceWe hired a new developer and a designer!After recent feedback we will now focus on token utility!Read what else we have been up to!Things you can look forward to:Bug fixes and improvements to our app!We reached out to the Raidguild!Weekly Cryptokek livestream every Saturday and Wednesday. As always, thank you for being a part of the community. ❤️ Peter, Cryptokek Ambassador Website: https://cryptokek.com/ Twitch: https://www.twitch.tv/thecryptokek Twitter: https://twitter.com/kektoken Discord: https://discord.gg/gTHHH4c7 Cryptokek — Unique Analytics, Bots, API, & DAO Governance


---

May Project Status Update


[Contraction] It's important to understand markets go up, markets go down, momentum picks up and slows down. We have been full throttle for the past 6 months at breakneck speeds building a kickass application and achieving some massive milestones. From 0 to a highly functional cryptocurrency project is no small feat. You may have noticed things have slowed down a bit. The primary reason we suspect is the bloody market, but part of that blame is on us too. We need to flush out our internal workflows, remove ineffective team members, and bring in promising new team members. We are taking the opportunity to slow down, catch our breath, clean up, & polish. [Expansion] Project GeneralBrought in a new front end developer — (Trial period)Formally brought designer in house — Welcome Will!2 additional back end developers are in the interview processRefining internal workflow process Development Status WIP = Work in progress DEV = In development area for testing or nearing completionBuilding multipair support for all chains (DEV)Refining the backend databases to be more stable (DEV)Front end split button coming back (DEV)FTM network (WIP) Token UtilityIntegrated Wallet Connect module (DEV)Revisiting UI and UX in many places with a new designer and move it to Dev status (WIP)Integrate ACL permission module to lock features. (WIP)Build token tiers / levels (WIP)


---

Polygon Charts Are Here!


KEK SOURCES: Website | App | Twitter | Telegram | Discord | GitHub | BlogCurrently asset/quick pairs — we are working on asset/Matic pairs!Remember this is a beta version and we are aware of some issues, these will be addressed immediately after launch. (See known issues) Wrapped Matic on Polygon: Link Wrapped Ether on Polygon: Link Chainlink on Polygon: Link1st Mover Advantage In a world-first, Polygon charts are now live inside Cryptokek's application. KEK token holders voted and decided on which chain was to be added next. DAO voting on which next chain + exchange will begin soon. Current popular sentiment suggests Fantom, Avalanche or xDai. You decide!What's new:Polygon + Quickswap pairs have been added! (Token list here) — MUST BE ASSET/QUICK PAIR. We're working to add Asset/Matic.ETH/BNB/QUICK "Total" values have been added to the "Recent Trades" tableFront end refactor completion — (Future-proofing front end)Known Issues:The QUICK pair itself is having some issues (improper name, missing from search + latest trade values are improper)Missing some token URL's hotlinks (Homepage, Twitter)Missing some market summary data pointsMissing some token logos for Quickswap pairsBug Fixes:Time preference set now persists between page loads/refreshesTime preference selector has been added back to the default TradingView chart areaChart preferences now save between page loads (i.e. turn off ...
---

Polygon Partners with Cryptokek


Cryptokek: Website | App | Twitter | Telegram | Discord | GitHub | Blog Polygon Announcement Source: Proof me desu.Why Polygon? Polygon is without a doubt on a clear path to becoming a prominent layer 2 network in the cryptocurrency world. Polygon's network is a PoS chain with Plasma technology implemented. The Polygon team is working to implement zk Rollups & Optimistic Rollups — just to name a few. With that, a prominent L2 network needs a high quality, fast, ad-free charting dApp — enter Cryptokek. By popular DAO vote, Polygon + Quickswap will be the next network/exchange that is implemented into Cryptokek's application.What does Cryptokek do? Kektics is the world's first fully EVM compatible token explorer. That means any chain on this list will be added with relative ease. The dApp as it now stands tracks the following networks: Ethereum (Uniswap and Sushiswap), BSC ( Pancakeswap) and soon Polygon (Quickswap). The dApp allows you to easily analyze markets via: TradingView charts, recent trades, market summary, and favorite tokens. There is a slew of new features the Cryptokek team is actively working to integrate. Cryptokek's dApp was constructed from scratch in just under 5 months. There's a massive hole in the L2 space for a quality market analysis tool and Cryptokek is here to fill that void.How does Polygon compliment Cryptokek? Clearly Cryptokek's application can enhance the Polygon e...
---
---
---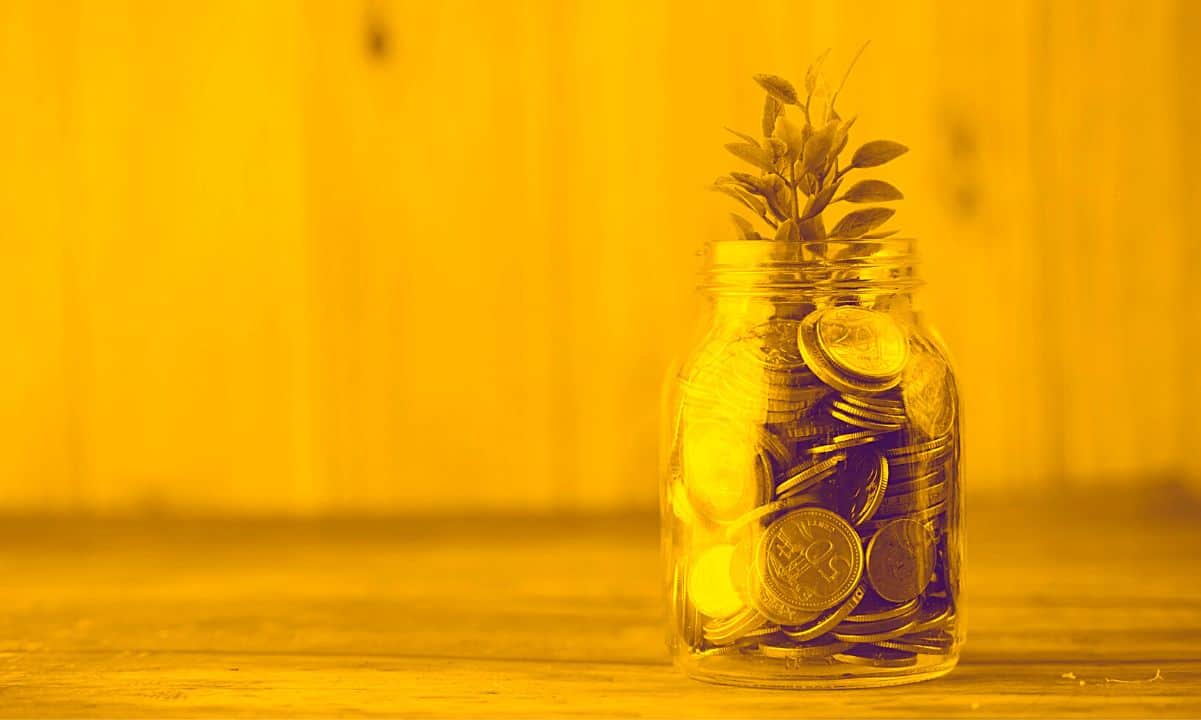 Diversification Doesn't Work? NFT Influencers That Made or Lost Money Wi...


Savvy investors and NFT influencers have used the recent hype around memecoins as an opportunity to make solid profits. However, the majority of those who made money on such investments have only dealt with Pepe Coin (PEPE), while those diversifying with more than one have not been that successful. Despite its recent price fluctuations, the now-trending memecoin is still intriguing for crypto whales and NFT traders. Certain users have sold digital art part of the Bored Ape Yacht Collection (BAYC) below the floor price to purchase PEPE. Betting on Memecoins Could be Tricky Lookonchain recently revealed how four out of eight NFT influencers did when investing in popular memecoins such as PEPE, GENSLR, KEK, and TURBO. Two of them, going by the names 'Vince_Van_Dough' and 'ohhshiny,' made money after dealing only with the frog-inspired digital asset. The former spent $167,000 worth of ETH to buy 96B PEPE and later sold the stash for $174K. 'ohhshiny' was even more fortunate, purchasing 700B PEPE for 326 ETH ($610K). They then parted with 479B PEPE for nearly $1 million and kept the remaining amount. For his part, 'Zeneca' made $14K after investing in TURBO - an AI-related memecoin whose price and market capitalization peaked at the beginning of the month. On the other hand, the NFT influencers 'ColeThereum,' 'dingalingts,' and 'boredGenius' recorded some losses after diversifying with numerous assets. 'ColeThereum' invested in more than a dozen memecoins an...
---
More CryptoKek (

#KEK

) News