| | | |
| --- | --- | --- |
| | Jupiter | #JUP |
---
| | | | | |
| --- | --- | --- | --- | --- |
| JUP Price: | $0.00781 | | Volume: | $158.8 K |
| All Time High: | $0.13 | | Market Cap: | $7.8 M |
---
---
| | | | | |
| --- | --- | --- | --- | --- |
| Circulating Supply: | 1,000,000,000 | | Exchanges: | 5 |
| Total Supply: | 1,000,000,000 | | Markets: | 6 |
| Max Supply: | — | | Pairs: | 4 |
---
---
---
The price of #JUP today is $0.00781 USD.

The lowest JUP price for this period was $0, the highest was $0.00781, and the current live price for one JUP coin is $0.00780989.

The all-time high JUP coin price was $0.13.

Use our custom price calculator to see the hypothetical price of JUP with market cap of ETH or other crypto coins.
---
---
The code for Jupiter crypto currency is #JUP.

Jupiter is 2.1 years old.
---
---
The current market capitalization for Jupiter is $7,809,889.

Jupiter is ranked #577 out of all coins, by market cap (and other factors).
---
---
The trading volume is medium during the past 24 hours for #JUP.

Today's 24-hour trading volume across all exchanges for Jupiter is $158,841.
---
---
The circulating supply of JUP is 1,000,000,000 coins, which is 100% of the total coin supply.
---
---
---
---
JUP has limited pairings with other cryptocurrencies, but has at least 4 pairings and is listed on at least 5 crypto exchanges.

View #JUP trading pairs and crypto exchanges that currently support #JUP purchase.
---
---
---
---
Infinix Launches Flagship Smartphone with Xboy Explorer NFT Collection


Non-fungible tokens (NFTs) have become mainstream. They boomed in popularity back in 2021, and in 2022, they have cemented their place amid crypto enthusiasts and even people outside of the industry. We've seen many companies implement non-fungible tokens in various marketing or customer acquisition strategies in a bid to leverage their technology and promote innovation. Infinix is a company founded in 2013 and has committed to building stylishly designed and cutting-edge technology. Their focus is primarily on smart devices that are built to deliver memorable experiences. Now, the company has announced the launch of its flagship smartphone together with a space-themed XBOY EXPLORER NFT collection that's limited in its edition. Intertwining Technology and Collectibles Infinix has announced the launch of its flagship smartphone called ZERO ULTRA. Alongside it, however, the company has also decided to pay tribute to humanity's spirit of space exploration, putting together a team of five explorers who come from different planets and meet in our solar system. Infinix ZERO ULTRA Infinix ZERO ULTRA Each one of them is packed with various abilities that are designed to represent the various technological achievements brought to customers by the ZERO ULTRA smartphone. The first character is called Flash. He comes from Venus and carries a 180W Thunder Charge representing the smartphone's power capacity. Mirror is the second character, and he comes from Jupiter, bringing a 3D waterfall...
---
Crema Finance Hacked for $9M, Team Shares Investigation Details


A Solana-based concentrated liquidity protocol - Crema Finance - temporarily halted its operations to investigate an exploit that drained more than $8.78 million worth of cryptocurrencies. Crema Hack Recap As per the update provided by the company, it all started with a vulnerability in ticks. The hacker activated six flash loans from Solend Pool and used the Wormhole Exchange to accumulate the stolen funds. Solend, on the other hand, was not impacted, and funds are safe. To utilize the flash loan, the hacker first deployed their on-chain program, which was closed immediately after the exploit. To lessen the impact of the blow, Crema decided to suspend the smart contract after the exploit. It revealed working closely with multiple experienced security firms and relevant organizations to monitor the hacker's fund movements. The attacker swapped the stolen fund into 69422.9 SOL and 6,497,738 USDCet via Jupiter, following which the USDCet was bridged to the Ethereum network with the help of Wormhole and swapped to 6,064ETH via Uniswap soon after. Both Solana and Ethereum addresses of the attacker have been blacklisted. The team behind the DeFi protocol reached out to them via an on-chain message to their Ethereum address which read, 'To the Crema hacker: Your address on both Solana and Ethereum have been blacklisted and all eyes are on you right now. You have 72h from now to consider becoming a white hat and keeping $800k as a bounty. And transfer remaining funds back to our con...
---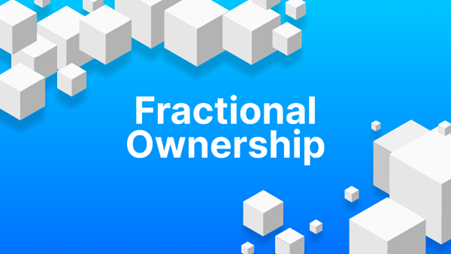 How Fractional Ownership Is Bringing Iconic Real-World Objects To The Pu...


Fractional ownership has become a hot topic in the decentralized world. Now that many industries have integrated blockchain technology, which are the latest industries jumping aboard the trend of fractionalization? How can it improve accessibility to the market of high-end collectibles? Read on to find out. Driven by fast-paced blockchain technology adoption, the concept of fractional ownership has had a recent increase in its usage and familiarity on the world scene. As a result, what was once an idea understood mainly by those operating in the stock market is now part of the vernacular of newcomers to the world of investments and crypto. The world has just begun getting used to the idea of ownership of digital assets via NFTs, but typically that ownership would pertain to only one buyer at a time. Last March, history was made when a Beeple NFT was sold for $69 million to collector MetaKoven. While attention was drawn to the price tag, it was also interesting that MetaKoven had bought several of Beeple's works before the record-breaking piece, only to divide the ownership into blockchain-based tokens then and sell them to the public. It was a prime example of fractionalizing a digital asset, and we're about to see a lot more of these types of investment opportunities on offer in the years to come. In addition to NFTs, the aviation space is also making waves by using fractional ownership to offer on-demand flight services to multiple investors of unique luxury aircraft. For ...
---
More Jupiter (

#JUP

) News