| | | |
| --- | --- | --- |
| | Jupiter | #JUP |
---
| | | | | |
| --- | --- | --- | --- | --- |
| JUP Price: | $0.00594 | | Volume: | $77.8 K |
| All Time High: | $0.13 | | Market Cap: | $5.9 M |
---
---
| | | | | |
| --- | --- | --- | --- | --- |
| Circulating Supply: | 1,000,000,000 | | Exchanges: | 4+ |
| Total Supply: | 1,000,000,000 | | Markets: | 4+ |
| Max Supply: | — | | Pairs: | 4 |
---
---
---
The price of #JUP today is $0.00594 USD.

The lowest JUP price for this period was $0, the highest was $0.00594, and the exact current price of one JUP crypto coin is $0.00594429.

The all-time high JUP coin price was $0.13.

Use our custom price calculator to see the hypothetical price of JUP with market cap of ETH or other crypto coins.
---
---
The code for Jupiter crypto currency is #JUP.

Jupiter is 2.8 years old.
---
---
The current market capitalization for Jupiter is $5,944,289.

Jupiter is ranking downwards to #598 out of all coins, by market cap (and other factors).
---
---
The trading volume is modest today for #JUP.

Today's 24-hour trading volume across all exchanges for Jupiter is $77,842.
---
---
The circulating supply of JUP is 1,000,000,000 coins, which is 100% of the total coin supply.
---
---
---
---
JUP has limited pairings with other cryptocurrencies, but has at least 4 pairings and is listed on at least 4 crypto exchanges.

View #JUP trading pairs and crypto exchanges that currently support #JUP purchase.
---
---
---
---
Symmetry Launches Platform for Decentralized Crypto Indices and Actively...


[PRESS RELEASE - Paris, France, May 3rd, 2023] Today marks a groundbreaking step for decentralized finance (DeFi) on the Solana blockchain as Symmetry launches its highly anticipated User Interface at https://app.symmetry.fi/. The platform aims to revolutionize the way users manage their portfolios through crypto indices and actively managed funds by providing an all-in-one solution for creating, managing, buying, and selling funds. Symmetry is a decentralized Crypto Indices and Actively Managed Funds infrastructure layer built on Solana, powered by the Symmetry Engine. This innovative on-chain asset management infrastructure covers everything from on-chain funds, indices, and multi-token liquidity pools, to liquidity routing between indices and decentralized exchange (DEX) aggregators, and public APIs for other DeFi projects to integrate Symmetry products seamlessly. The platform offers a wide range of opportunities for both fund managers and users. Managers can create and manage funds with multiple tokens that reweigh, rebalance, and refilter according to custom rules defined by the manager, or create a trustless Crypto Index with predefined rules. Users can create their own actively managed funds or indices and buy and sell funds created by other users or protocols. Symmetry's liquidity provision feature allows indices and actively managed funds to act as liquidity providers on DeFi aggregators such as PRISM and Jupiter when their token weights deviate from the target weig...
---
FTX-Linked Project Serum Shilling Shitcoins on Twitter: Report


According to on-chain sleuth Zachxbt, the official Twitter account of the Solana-based decentralized finance project Serum, which had over 200,000 followers, has been renamed 'Luka.' The original Serum account is speculated to have been sold to a different user since all the previous tweets have been deleted. Sharing a screenshot of the account, ZachXBT revealed that its PFP avatar was replaced with Milady NFT and was used for promoting 'shitcoins.' For the uninitiated, Serum was founded in August 2020 by a consortium that included the Solana Foundation as well as the now-collapsed Sam Bankman-Fried's FTX and trading desk Alameda Research. Serum received funding from Multicoin Capital alongside FTX.com and FTX US. It was once heralded as a core decentralized exchange platform and liquidity provider for Solana's DeFi ecosystem. The events leading up to FTX's bankruptcy filing forced Solana DeFi projects like Raydium and Jupiter to cut off ties with Serum. Several exchanges, such as Upbit and Binance, delisted Serum from their platforms. Soon after, the project's native token - SRM - also lost over 98% of its value since its all-time high in September last year. It was assumed that the project ended. Subsequently, a community-driven fork of Serum's V3 program was launched and rebranded as 'OpenBook,' which has over 5k followers on its Twitter account. The post FTX-Linked Project Serum Shilling Shitcoins on Twitter: Report appeared first on CryptoPotato.
---
There Won't Be a MetaMask Airdrop Snapshot on March 31st, Team Member Wa...


Cryptocurrency wallet provider MetaMask has alerted the community against rumors of a fake airdrop of a MASK token that has been making rounds on social media. The deceptive rumor involves conducting an official token snapshot or airdrop on March 31st. The MetaMask team confirmed such posts to be false and added that such rumors are 'dangerous' as they create opportunities for scammers and phishers to target crypto users. There's a bunch of people who don't know what they're talking about hyping up a 'MetaMask token drop snapshot March 31st'. The phishers will probably be out in force around that day. Please take your FOMO vaccines now. — Dan Finlay (@danfinlay) March 28, 2023 Decentralizing MetaMask ConsenSys is a software giant and is the company that's running MetaMask. As part of its expansion plans, while navigating Web3, it disclosed plans of launching a Decentralized Autonomous Organization or DAO, which is expected to enable the creation of novel new pieces of MetaMask to be funded rather than governing the wallet provider. This has led to several rumors of a token. While many early adopters of MetaMask are anticipating they will be entitled to receive one similar to other projects such as Uniswap, the team has offered little hints about how the token launch could come to fruition. While speaking with CryptoPotato this month, Alex Jupiter, senior product manager at MetaMask, said: 'In MetaMask, we only do things if we see a use case. Right now, it does not s...
---
MetaMask's Token Will Probably Not Be What You Expected: Talking Wallets...


Airdrops have undoubtedly changed the course of development for many blockchain-based projects and the companies behind them. The examples are numerous, but one team that hasn't yet released a token and is long anticipated to do so is MetaMask. MetaMask is by far the largest self-custody cryptocurrency wallet with over 30 million users and has played an integral role in shaping the face of decentralized finance as we know it today. For quite some time now, the project has been rumored to be considering its own token, with many users seemingly believing that it will airdrop it to the community a la Uniswap style. But there might be more to the story. In this episode, CryptoPotato is joined by senior product manager/owner at MetaMask - Alex Jupiter, who talks at length on the topics of safeguarding your crypto, digital identities, what the team has been up to, and of course - the coveted MetaMask token. How to Keep Your Crypto Safe Security has been at the forefront of cryptocurrency discussions for as long as Bitcoin has existed. The idea of being able to take complete control of your finances seems alluring at first but is much more challenging in reality. In fact, the nature of blockchain-based technology makes it so that, at least for the time being, recovering your crypto if you've fallen victim to a scam or if you've lost your recovery phrase is close to, if not completely impossible. And our industry has become a playground for hackers. CryptoPotato recen...
---
Serum (SRM) Backs Community Hard Fork Plans After FTX Collapse


Serum (SRM) – the Solana-based DEX protocol launched in part by FTX – is seeking a fresh restart after FTX's fallout left the project's security permanently compromised. The new project – called Openbook – will be community-led, and may or may possibly discard the SRM token entirely. Serum's New Beginning In a Twitter thread on Tuesday, Serum explained that the collapse of FTX and Alameda has left its program effectively "defunct." "As upgrade authority is held by FTX, security is in jeopardy, leading to protocols like Jupiter and Raydium moving away from Serum," the team wrote. Jupiter, a DEX aggregator on Solana, informed users on November 12th that SRM would be disabled as a liquidity source.In addition, Binance disabled a series of trading pairs last week which affected tokens including SRM. Jupiter added that it would support an upcoming ecosystem fork, which Serum itself has now acknowledged. Leading the movement is Mango Markets co-founder Max Schneider, whose protocol was drained in a price manipulation attack last month. The new Openbook project has already amassed $1 million in daily trading volume. It includes pools for SOL/USDC, USDT/USDC, MSOL/USDC, and wheETH/USDC, while continuing to provide fee discounts for SRM holders. According to Serum, more efforts are underway to expand Openbooks liquidity and products. However, given its success, the old Serum prot...
---
Binance Removes Trading Pairs for FTX-Linked Serum Token


Binance, the world's largest crypto exchange, will remove multiple trading pairs for the DEX protocol Serum (SRM), which is known to have deep ties to both FTX and Alameda Research. The token will no longer be tradeable for Bitcoin (BTC), Tether (USDT), or Binance's native BNB token. What is Serum? Binance revealed Serum's trading restrictions, alongside a handful of other pair removals, in an announcement on Friday. Other restricted assets include the BTC hash rate-backed BTCST token, and the Gifto protocol's GTO token. Binance will remove the 16 mentioned pairs starting Monday at 3:00 UTC. Other pairs related to the listed assets will remain available for trade. "Users are strongly advised to update their trading strategies prior to the cessation of strategy trading services to avoid any potential losses," it said. Binance also temporarily suspended deposits for Solana-based USDT and USDC last Thursday, and has thus far only resumed USDC deposits. Serum is a decentralized exchange protocol on Solana created by a consortium including the FTX, Alameda Research, and the Solana Foundation. Its native token, SRM, gives holders fee discounts while using the protocol, alongside governance rights. Earlier this month, both FTX and Alameda filed for bankruptcy and froze withdrawals for almost all counterparties. Meanwhile, the Solana Foundation revealed on Monday that it currently has 134.54 million tokens trapped on the exchange....
---
Infinix Launches Flagship Smartphone with Xboy Explorer NFT Collection


Non-fungible tokens (NFTs) have become mainstream. They boomed in popularity back in 2021, and in 2022, they have cemented their place amid crypto enthusiasts and even people outside of the industry. We've seen many companies implement non-fungible tokens in various marketing or customer acquisition strategies in a bid to leverage their technology and promote innovation. Infinix is a company founded in 2013 and has committed to building stylishly designed and cutting-edge technology. Their focus is primarily on smart devices that are built to deliver memorable experiences. Now, the company has announced the launch of its flagship smartphone together with a space-themed XBOY EXPLORER NFT collection that's limited in its edition. Intertwining Technology and Collectibles Infinix has announced the launch of its flagship smartphone called ZERO ULTRA. Alongside it, however, the company has also decided to pay tribute to humanity's spirit of space exploration, putting together a team of five explorers who come from different planets and meet in our solar system. Infinix ZERO ULTRA Infinix ZERO ULTRA Each one of them is packed with various abilities that are designed to represent the various technological achievements brought to customers by the ZERO ULTRA smartphone. The first character is called Flash. He comes from Venus and carries a 180W Thunder Charge representing the smartphone's power capacity. Mirror is the second character, and he comes from Jupiter, bringing a 3D waterfall...
---
Crema Finance Hacked for $9M, Team Shares Investigation Details


A Solana-based concentrated liquidity protocol - Crema Finance - temporarily halted its operations to investigate an exploit that drained more than $8.78 million worth of cryptocurrencies. Crema Hack Recap As per the update provided by the company, it all started with a vulnerability in ticks. The hacker activated six flash loans from Solend Pool and used the Wormhole Exchange to accumulate the stolen funds. Solend, on the other hand, was not impacted, and funds are safe. To utilize the flash loan, the hacker first deployed their on-chain program, which was closed immediately after the exploit. To lessen the impact of the blow, Crema decided to suspend the smart contract after the exploit. It revealed working closely with multiple experienced security firms and relevant organizations to monitor the hacker's fund movements. The attacker swapped the stolen fund into 69422.9 SOL and 6,497,738 USDCet via Jupiter, following which the USDCet was bridged to the Ethereum network with the help of Wormhole and swapped to 6,064ETH via Uniswap soon after. Both Solana and Ethereum addresses of the attacker have been blacklisted. The team behind the DeFi protocol reached out to them via an on-chain message to their Ethereum address which read, 'To the Crema hacker: Your address on both Solana and Ethereum have been blacklisted and all eyes are on you right now. You have 72h from now to consider becoming a white hat and keeping $800k as a bounty. And transfer remaining funds back to our con...
---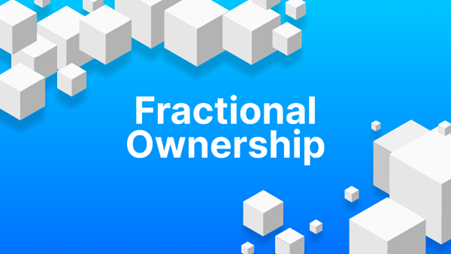 How Fractional Ownership Is Bringing Iconic Real-World Objects To The Pu...


Fractional ownership has become a hot topic in the decentralized world. Now that many industries have integrated blockchain technology, which are the latest industries jumping aboard the trend of fractionalization? How can it improve accessibility to the market of high-end collectibles? Read on to find out. Driven by fast-paced blockchain technology adoption, the concept of fractional ownership has had a recent increase in its usage and familiarity on the world scene. As a result, what was once an idea understood mainly by those operating in the stock market is now part of the vernacular of newcomers to the world of investments and crypto. The world has just begun getting used to the idea of ownership of digital assets via NFTs, but typically that ownership would pertain to only one buyer at a time. Last March, history was made when a Beeple NFT was sold for $69 million to collector MetaKoven. While attention was drawn to the price tag, it was also interesting that MetaKoven had bought several of Beeple's works before the record-breaking piece, only to divide the ownership into blockchain-based tokens then and sell them to the public. It was a prime example of fractionalizing a digital asset, and we're about to see a lot more of these types of investment opportunities on offer in the years to come. In addition to NFTs, the aviation space is also making waves by using fractional ownership to offer on-demand flight services to multiple investors of unique luxury aircraft. For ...
---
More Jupiter (

#JUP

) News