| | | |
| --- | --- | --- |
| | JUST | #JST |
---
| | | | | |
| --- | --- | --- | --- | --- |
| JST Price: | $0.026 | | Volume: | $23.3 M |
| All Time High: | $0.23 | | Market Cap: | $0.2 B |
---
---
| | | | | |
| --- | --- | --- | --- | --- |
| Circulating Supply: | 8,902,080,000 | | Exchanges: | 22 |
| Total Supply: | 9,900,000,000 | | Markets: | 31 |
| Max Supply: | 9,900,000,000 | | Pairs: | 43 |
---
---
---
The price of #JST today is $0.026 USD.

The lowest JST price for this period was $0, the highest was $0.026, and the current live price for one JST coin is $0.02557.

The all-time high JST coin price was $0.23.

Use our custom price calculator to see the hypothetical price of JST with market cap of SOL or other crypto coins.
---
---
The code for JUST is #JST.

JUST is 2.3 years old.
---
---
The current market capitalization for JUST is $227,619,747.

JUST is ranked #134 out of all coins, by market cap (and other factors).
---
---
The trading volume is large today for #JST.

Today's 24-hour trading volume across all exchanges for JUST is $23,317,538.
---
---
The circulating supply of JST is 8,902,080,000 coins, which is 90% of the maximum coin supply.
---
---
---
---
---
---
Note that there are multiple coins that share the code #JST, and you can view them on our JST disambiguation page.
---
---
---
---
SAND Has Just Been Added On Binance US – Will It Hit $1 In The Com...


SAND is the native token of the Sandbox metaverse and is used to facilitate gameplay transactions such as purchasing digital land and interacting with user-generated content. Sandbox started out as collaboration between Pixowl and developer Onimatrix Binance listed SAND and is already available for trading on its platform The token is responding positively with this development, trading at $0.86 as of press time Along with the crypto asset and NFT-type LAND tokens, SAND makes it all possible for Sandbox to give its users the best gaming experience. Released as a mobile game in 2012, Sandbox started out as collaboration between Pixowl and developer Onimatrix. Six years later, in 2018, Animoca acquired Pixowl and announced intentions to leverage blockchain technology to create a 3D world and take advantage of token economics and user-generated content. In August of 2020, an Initial Coin Offering (ICO) was held by Sandbox and was able to raise $3 million that was then used in funding its future operations. SAND Is Now Binance-Listed Both Binance U.S. and Sandbox has already confirmed that SAND has been listed by the cryptocurrency exchange. The token responded positively as it showed a considerable price movement. As of this writing, according to tracking from CoinGecko, SAND is trading at $0.8644. Its current price is higher than its $0.83 closing price on October 4 when the announcement about the listing was made. With this development, SAND was able to break free from its s...
---
Nigerian Central Bank Hikes Key Interest Rate Just Days After Naira Plun...


Following the latest meeting of the monetary policy committee, the Central Bank of Nigeria says it has hiked the monetary policy rate to 15.5%. By increasing the key interest rate by 150 basis points, the central bank hopes to 'narrow the negative real interest rate gap and rein in inflation.' The rate increase came just days after the naira's parallel exchange rate against the dollar plunged to a new low. Narrowing the Negative Real Interest Rate Gap According to the Central Bank of Nigeria (CBN), members of the bank's monetary policy committee (MPC) have voted 'unanimously to raise the policy rate to narrow the negative real interest rate gap and rein in inflation.' Following the vote, Nigeria's key interest rate - the monetary policy rate (MPR) - now stands at 15.5%, up from 14%. In a statement, the CBN said the decision to increase MPR by 150 basis points was made because members of the MPC felt that any attempt to loosen the policy rate would be detrimental. At this [MPC] meeting, the option to loosen the policy rate was not considered as this would be gravely detrimental to reining-in inflation … The Committee thus voted unanimously to raise the Monetary Policy Rate (MPR) and the Cash Reserve Requirement (CRR). Ten members voted to raise the MPR by 150 basis points, one member by 100 basis points, and another member by 50 basis points. Nigeria's inflation rate, which has now grown by 280 basis points in just four months, stood at 20.52% in August 2022. To stop it...
---
TA: Ethereum Price Just Reversed and $1,200 is Imminent, Here's Why


Ethereum started a major decline from the $1,400 resistance against the US Dollar. ETH is moving lower and might even slide towards the $1,200 level. Ethereum gained bearish momentum below the $1,350 and $1,320 support levels. The price is now trading below $1,300 and the 100 hourly simple moving average. There was a break below a major bullish trend line with support at $1,290 on the hourly chart of ETH/USD (data feed via Kraken). The pair could extend its decline towards the $1,220 and $1,200 support levels. Ethereum Price Dips Again Ethereum attempted a decent increase above the $1,350 level. ETH even broke the $1,380, similar to bitcoin. However, the bulls failed to clear the $1,400 resistance zone. A high was formed near $1,399 and the price started a fresh decline. There was a clear move below the $1,350 and $1,320 support levels. There was a clear move below the 76.4% Fib retracement level of the upward move from the $1,269 swing low to $1,399 high. Besides, there was a break below a major bullish trend line with support at $1,290 on the hourly chart of ETH/USD. Ether price is also trading below $1,300 and the 100 hourly simple moving average. On the upside, the price is facing resistance near the $1,290 and $1,300 levels. The next major resistance is near $1,325 level and the 100 hourly SMA. A clear break above $1,325 might start a decent increase towards the $1,380 level. Source: ETHUSD on TradingView.com Any more gains may perhaps open the doors for a move towards...
---
Get Forked: Ethereum PoW Forks Fall 66% In Just Days


Data shows the Ethereum Proof-of-Work forks have sharply fallen down in the few days following the merge. Ethereum PoW Forks Have Fallen 66% In Just Five Days According to the latest weekly report from Arcane Research, the ETH PoW forks have performed very poorly against ETH since the merge. The much talked-about event transitioned Ethereum to a Proof-of-Stake consensus mechanism, essentially obfuscating the use of miners on the network. However, some communities that were in favor of the old PoW-based system decided to create forks as the merge came approaching. These new forks still rely on mining for reaching consensus on the network and have therefore naturally attracted the stranded ETH miners. Here is a chart that shows how some of the most popular forks (ETC, ETHW, and ETF) have compared versus Ethereum in the last five days: Looks like the worst performer out of these was ETF | Source: Arcane Research's The Weekly Update - Week 37, 2022 As you can see in the above graph, Ethereum has been struggling since the merge, registering around 17% in negative returns. The PoW forks, however, have been even worse. ETHW has noted losses upwards of 66%, while ETF investors have been yet deeper into the red with their holdings going down by more than 72% during the period. The best of this bunch was Ethereum Classic, being down 'only' 25% in the last five days. This performance was much better than the other two forks, but still noticeably lower than ETH's returns. The report n...
---
Luart Officially Rebrands to Arcnes as the Platform Looks to Be More Tha...


PRESS RELEASE. Luart has announced an official rebranding to Arcnes, a move that will better position the NFT platform to innovate and grow to its fullest potential, and this is because Arcnes is more than just a marketplace; it's a tool for blockchain-based gaming and NFT projects. In addition, the platform will assist project founders in successfully launching and selling their in-game assets alongside an unparalleled user experience. What are Arcnes' main features? Arcnes will serve as the multichain launchpad and marketplace for Web3-focused gaming and NFT projects. As opposed to Luart, Arcnes prioritises the growth of the gaming crypto ecosystem. In this ecosystem, there will be a marketplace in which users can seamlessly trade or sell their favourite gaming NFTs quickly and securely. Moreover, thanks to the launchpad, which empowers gaming projects to launch their NFT collections (or IGO), the Arcnes community will receive an added benefit as they can invest in early-stage companies. Arcnes also plans to launch an SDK that will be a ready-to-use batch of multichain smart contracts to help onboard gaming projects into Web3. Furthermore, the Arcnes Grants will provide much-needed financial support for developing blockchain gaming projects with founders and teams with great potential. Arcnes will also set itself apart from other platforms with Horizon, a full-suite, in-house consulting product to help launch gaming and NFT projects. What about past accomplishments and futu...
---
TA: Ethereum Just Reversed and $1,700 Seems Imminent, Here's Why


Ethereum started a major recovery wave from $1,500 against the US Dollar. ETH rallied nearly 10% and might aim a move towards the $1,700 resistance. Ethereum started a major increase after the bulls appeared near the $1,500 zone. The price is now trading above $1,600 and the 100 hourly simple moving average. There is a key bearish trend line forming with resistance near $1,650 on the hourly chart of ETH/USD (data feed via Kraken). The pair must clear $1,650 to continue higher towards $1,700 in the near term. Ethereum Price Aims Higher Ethereum saw a major decline below the $1,600 support similar to bitcoin. ETH even dived below $1,550 before the bulls took a stand. It seems like the bulls defended the $1,500 support. A low was formed near $1,490 and the price started a major increase. There was a clear move above the $1,550 and $1,580 resistance levels. Ether even cleared the 50% Fib retracement level of the key drop from the $1,685 swing high to $1,490 low. It is now trading above $1,600 and the 100 hourly simple moving average. The price even spiked above the $1,650 level. It is also consolidating near the 76.4% Fib retracement level of the key drop from the $1,685 swing high to $1,490 low. An immediate resistance on the upside is near the $1,650 level. Besides, there is a key bearish trend line forming with resistance near $1,650 on the hourly chart of ETH/USD. Source: ETHUSD on TradingView.com The next major resistance is now forming near the $1,675 level. Any more gain...
---
Join the Phemex Deposit Dazzle & Claim $5,000 just for Deposits!


Phemex, a Singapore-based cryptocurrency exchange, seems to be attracting all of the industry's attention. They're bringing back the popular Deposit Dazzle event and rewarding all active traders with a new Bitcoin and USD bonus! With the Phemex Deposit Dazzle, users just need to deposit BTC or USDT and claim up to a $5,000 bonus in BTC and USD! The best aspect of this event is that it is very simple to join and anyone may meet the deposit criteria. Launched in 2019, Phemex is a platform led by former Morgan Stanley executives. Serving around 5 million active users in over 200 countries, Phemex supports 145+ contract trading pairs with up to 100x leverage and 294+ spot trading pairs, making it easy and efficient to trade and buy cryptocurrency. Phemex is founded on the values of honesty, integrity, and trustworthiness. Phemex is the ideal solution for your crypto-financial needs, with a great vision, a devoted team, and a genuine interest in the interests of its consumers. What is the Phemex Deposit Dazzle? To put it simply, the Phemex Deposit Dazzle is a BTC and USD giveaway. Users can get a bonus in Bitcoin and USD for depositing BTC or USDT on the platform. The bonus varies depending on your net deposit, starting from $10 (for the minimum deposit of at least 0.01 BTC or at least 200 USDT) and goes all the way up to $2,500 (for deposits of at least 5 BTC.) Be sure to transfer the new deposits into your BTC or USD trading account to participate in this promotion. Join n...
---
TA: Ethereum Just Saw Key Technical Correction, But 100 SMA Is Still Str...


Ethereum failed to stay above the $1,600 resistance against the US Dollar. ETH is correcting lower and must stay above $1,540 to continue higher. Ethereum failed to clear the $1,620 and $1,625 resistance levels. The price is now trading near $1,550 and the 100 hourly simple moving average. There is a major rising channel forming with support near $1,540 on the hourly chart of ETH/USD (data feed via Kraken). The pair could start another increase if it stays above the $1,540 and $1,500 support levels. Ethereum Price Remains Supported Ethereum attempted an upside break above the $1,620 level, but struggled. The bears were active near the $1,620 zone and the price started a downside correction. A high was formed near $1,619 before the price corrected lower. There was a drop below the $1,560 level and the 100 hourly simple moving average. However, the bulls were active near the $1,530 and $1,525 levels. A low was formed near $1,530 and the price is now consolidating. There was a move above $1,550 and the 100 hourly simple moving average. The price climbed above the 50% Fib retracement level of the recent decline from the $1,619 swing high to $1,530 low. It is now consolidating near $1,550 and the 100 hourly simple moving average. There is also a major rising channel forming with support near $1,540 on the hourly chart of ETH/USD. It is facing resistance near the $1,580 and $1,585 levels. The 61.8% Fib retracement level of the recent decline from the $1,619 swing high to $1,530 lo...
---
TA: Ethereum Just Reversed and $1,600 is Imminent, Here's Why


Ethereum started a strong recovery from the $1,425 zone against the US Dollar. ETH is back above $1,500 and might rise further towards the $1,600 resistance. Ethereum remained well supported above the $1,425 zone. The price is now trading above $1,500 and the 100 hourly simple moving average. There was a break above a key bearish trend line with resistance near $1,485 on the hourly chart of ETH/USD (data feed via Kraken). The pair is eyeing more gains above the $1,560 and $1,565 resistance levels. Ethereum Price Starts Recovery Ethereum found support near the $1,425 zone after a strong decline. ETH formed a base above the $1,425 and $1,440 levels and recently started an upside correction. There was a clear move above the $1,500 resistance zone. Besides, there was a break above a key bearish trend line with resistance near $1,485 on the hourly chart of ETH/USD. The pair even climbed above the $1,520 level and the 100 hourly simple moving average. There was a clear move above the 23.6% Fib retracement level of the key drop from the $1,707 swing high to $1,423 low. Ether price is now trading above $1,500 and the 100 hourly simple moving average. It is facing resistance near the $1,560 and $1,565 levels. The stated resistance is near the 50% Fib retracement level of the key drop from the $1,707 swing high to $1,423 low. The next major resistance is now forming near the $1,600 level. Source: ETHUSD on TradingView.com A clear move above the $1,600 level might send the price towar...
---
Zugacoin Controversy: Supposed Poverty Eradicating Cryptocurrency Critic...


After reports that merchants and holders of 'Zugacoin' cryptocurrency are unable to make withdrawals, the founder of the Nigerian crypto, Sam Zuga responded by accusing unnamed 'ignorant people' of working to tarnish the project. One Nigerian expert has advised prospective zugacoin investors to prioritize learning finer details about the project before investing.A Financial System for the Future As promoters of zugacoin - a Nigerian cryptocurrency ostensibly created to end poverty in Africa - continue to tout the token as a legitimate digital currency, there are growing reports on social media of merchants and holders of the coin who have failed to withdraw. These reports have sparked allegations that the project is yet another scam which is cleverly disguised as a complex cryptocurrency project. The complaints and allegations against the project have, in turn, prompted Archbishop Sam Zuga, the founder of Zugacoin, to issue a flurry of Facebook posts condemning 'ignorant people' peddling false information about the project. In one of his latest posts, Zuga said he was not engaged in cryptocurrency trading but was instead 'building a digital financial system to correct a financial future.' He added that his crypto, which 'automatically gives you 200% profit of any amount you transfer to it,' is only being used as a 'driver of the system into that future.' In the lengthy August 25, 2022 post, the founder denies allegations of manipulation within the Zugacoin ecosystem. Zuga's ...
---
Ripple Case May Have Just Exposed SEC's Shortcomings As XRP Outlook Flip...


Ripple Labs appears to be seeing the bright side of the ongoing lawsuit with the Securities and Exchange Commission (SEC). The case has lingered for almost two years and is reaching a breakthrough point. Additionally, it has uncovered the SEC's failings and influenced several desperate moves from the agency. As the suit appears to be tilting in favour of Ripple, proponents envision a positive impact on XRP's price should the firm win. XRP outlook has changed from bearish to bullish Taking to Twitter, one of such proponents, David Gokhshtein—founder of Blockchain media platform, Gokhshtein Media—shared his opinion. Gokhshtein highlighted the importance of the lawsuit on Ripple and XRP's price movements. "I believe $XRP will pop when they settle or win their case against the SEC," Gokhshtein said on Monday. The direction of the general markets is the major determinant of most assets' price movements. Nonetheless, some assets may surge higher than others during a bull run due to unique sentiments within the community. Similarly, unique negative sentiments can push an asset further down in a bear market. The response of the crypto community to the Ripple case has metamorphosed from bearish to bullish. Following the onset of the lawsuit in December of 2020, XRP experienced a bleak period. Nonetheless, as the case progresses and exposes the SEC's shortcomings, the community's outlook has changed. Judge Netburn rece...
---
The Most Profitable Buy Signal In Bitcoin Just Triggered


The latest trend in the Bitcoin 'hash ribbon' indicator has just formed a pattern that has historically been a buy signal for the crypto. Bitcoin Hash Ribbon Buy Signal Goes Off As Miner Capitulation Comes To An End As explained by an analyst on Twitter, the BTC miner capitulation phase seems to have ended today after going on for 71 days. Before trying to understand what the 'hash ribbon' indicator does, it's best to first take a look at the 'hashrate' metric. The hashrate is a measure of the total amount of computing power connected to the Bitcoin blockchain by the miners. During bear markets, some miners' income drops so low that running their operations becomes unprofitable for them. In such times, their only choice is to plug off their machines, which registers as a downtrend in the hashrate. In past bear markets, the major bottoms have generally taken place during these periods of miner capitulations, where a large number of miners rapidly go offline due to low revenues. An indicator to pinpoint these miner capitulation periods is the hash ribbons. Devised by the aforementioned analyst, Charles Edwards, this metric uses two different moving averages of the hashrate, the 30-day MA and the 60-day MA, to note for changes in miner behavior. Here is a chart that shows the trend in the Bitcoin hash ribbons over the last few years: The 30-day SMA hashrate seems to have just passed above the 60-day SMA version | Source: Charles Edwards on Twitter As you can see in the a...
---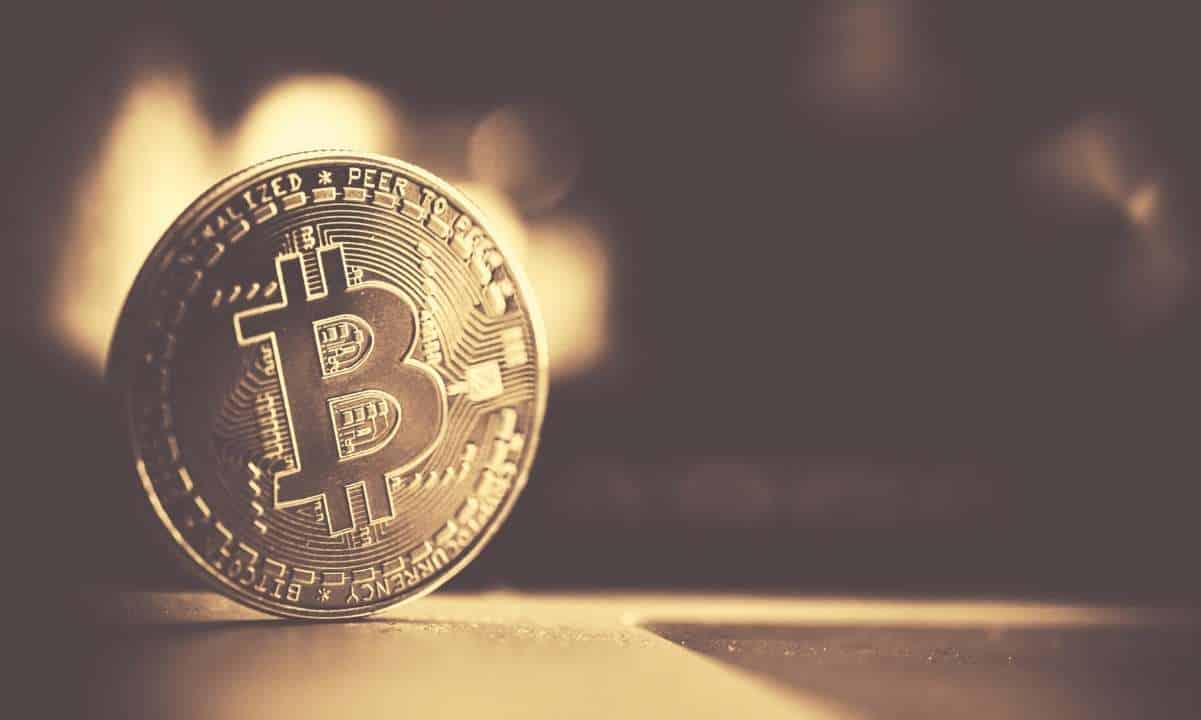 The Largest Investors' Realized Loss in Bitcoin History Just Happe...


The bloodbath that brought BTC down from $21,000 to below $18,000 during the weekend has resulted in the largest USD-denominated realized loss for bitcoin investors. Interestingly, long-term holders were among the most active sellers, some of which realized losses in excess of 70%. Largest USD-Denominated Realized Loss Streak After registering the longest negative streak in terms of weekly candles in the red a few weeks back, BTC's ongoing bearish run has another adverse record - this time for investors realizing losses. According to data from Glassnode, BTC holders 'locked' over $7.3 billion in losses from Friday to Sunday, which is now the 'largest USD denominated realized loss in bitcoin history.' This came amid the asset's plunge from $21,000 to an 18-month low of $17,500 in the same timeframe. The last three consecutive days have been the largest USD denominated Realized Loss in #Bitcoin history. Over $7.325B in $BTC losses have been locked in by investors spending coins that were accumulated at higher prices. A thread exploring this in more detail 1/9 pic.twitter.com/O7DjSK2rEQ — glassnode (@glassnode) June 19, 2022 The analytics firm informed that around 555,000 BTC had changed hands between $18,000 and $23,000. Somewhat expectedly, short-term holders sold out substantial quantities, with STH-SOPR 'reaching levels equivalent to the Nov 2018 bear market capitulation event.' In fact, such investors realized more losses on only three occasions in the past five ye...
---
Kevin O'Leary Says He Won't Sell Any Crypto Despite Downturn...


Shark Tank star Kevin O'Leary, aka Mr. Wonderful, says he is not selling any of his cryptocurrencies despite the crypto market downturn. 'Long term, you just have to stomach it. You have to understand you'll get volatility,' he stressed.Kevin O'Leary: I'm Not Selling Anything Shark Tank star Kevin O'Leary talked about bitcoin and other cryptocurrencies in an interview with the Insider, published Saturday. Commenting on the crypto market turmoil, O'Leary said: I'm not selling anything … Long term you just have to stomach it. You have to understand you'll get volatility, and that some projects aren't going to work. O'Leary currently holds 32 positions in the digital asset space, the publication conveyed. He is also a strategic investor of Wonderfi Technologies. The crypto platform received conditional approval to list its shares on the Toronto Stock Exchange (TSX) last week. In an interview with Bankless, published last week, O'Leary said that his largest holdings right now are ethereum and bitcoin. However, he added, 'I also have a big position in USDC [and] a big position in FTX as an equity.' He additionally mentioned polygon and solana. Emphasizing the importance of diversification, he said about eight weeks ago his crypto holdings were approximately 21% of his portfolio. Now, it's down to about 18%, he said, elaborating: There's been a big correction in the market but you've got to hold your nose and get used to the volatility. The Shark Tank star explained that the...
---
Bitcoin Takes A Beating At $27K As Crypto Economy Settles Just Above $1 ...


The global cryptocurrency market was on track for another decline on Saturday, as Bitcoin and other top cryptocurrencies took a significant blow throughout the day. The $1.19 trillion crypto industry is currently worth less than it did in July of last year. In the past week, the majority of prominent cryptocurrencies, including Bitcoin, Cardano, Ethereum, Solana, and others, have extended their losses against the US dollar. Overall, the leading cryptocurrencies have lost between half and 80% of their all-time price peaks. The BTC price dropped below $30,000 on Saturday following the release of a critical inflation report on Friday, which showed little indication that price drops will soon begin to cool off. Suggested Reading | Dogecoin Mining Revenue Massively Fell In Past 12 Months Bitcoin Collapses To $27K As of this writing, Bitcoin (BTC) is taking a beating and trading at $27,560.18, down 7.8% in the last seven days, Coingecko data show. This occurred after the world's largest cryptocurrency remained steady at $30,000 for two days. The dominant cryptocurrency has been trading inside a narrow range for weeks, as crypto and stock markets have struggled to recoup significant upward momentum following a month-long sell-off. Analysts also point to the ongoing conflict in Ukraine and worries over a tightening of monetary policy by the U.S. central bank as reasons for the decline in stock and cryptocurrency values. BTC total market cap at $523 billion on the weekend c...
---
Just Above $1 Trillion — Crypto Economy's Value Slips Lower ...


The $1.19 trillion crypto economy is now lower in value than the lows recorded in July 2021. During the last week, digital currencies like bitcoin, ethereum, caradano, and xrp, have shed significant value against the U.S. dollar, as the top cryptos have lost 50% to more than 80% from their all-time price highs.How Low Can the Crypto Economy Go? It hasn't been a great week for crypto assets, as the top ten digital currencies are down between 4% to 15% during the last seven days. Bitcoin (BTC) has lost 4.6% in value this week, while ethereum (ETH) has dropped by more than 14%. BNB is down 9.7% this week and ADA has only dropped by 0.7% during the past seven days. XRP has lost 7.4%, SOL dipped by 11.6%, and the tenth-largest market cap dogecoin (DOGE) has dropped by 13.6% this week. Presently, the crypto economy is valued at $1.19 trillion as it has lost 6.1% during the last day alone. This value is lower than the lows recorded in July 2021, when the market cap tapped a low of $1.32 trillion that month. The last time the entire crypto-economy was valued this low, was the first week of February 2021. At that time on February 6, 2021, BTC was trading for $39,405 per unit, ETH exchanged hands for $1,665 per unit, and XRP traded for $0.43 per coin. Presently, these coin values are lower than they were during the first week of February. Other top coins were lower in value than they are today. For instance, avalanche (AVAX) exchanged hands for $16.42 on February 6, 2021. Today, AVAX i...
---
Ripple Has Higher Goals Than Just Replacing Swift as Firm Eyes IPO Amid ...


Alternatives like Ripple are increasingly being touted alongside incumbent market players like SWIFT. Ripple, on the other hand, claims to have bigger ambitions than SWIFT's replacement. Ripple operates RippleNet, a platform that allows anybody to send and exchange cryptocurrencies as well as conduct cross-border transactions. This became a direct competitor to the SWIFT banking system (Society for Worldwide Interbank Financial Telecommunications). As previously reported by U.Today, the Arab Monetary Fund's advisory council suggested RippleNet as a direct alternative to SWIFT. 'Ripple has bigger ambitions than to replace Swift' Questions? https://t.co/f9GtH1pW8l — Anders L (@X__Anderson) May 29, 2022 The Clearing House, a well-known Ripple partner, teamed up with Wells Fargo (an American multinational financial services business) in March to create a new instantaneous payment system to challenge SWIFT's supremacy. Ripple also joined the Digital European Association (DEA), an internationally recognized body, to work on CBDCs. Ripple CEO Brad Garlinghouse has announced that once the company's lawsuit with the Securities and Exchange Commission is resolved, it will consider an initial public offering. Ripple, Brad Garlinghouse and executive chairman Chris Larsen are accused of selling XRP in an illegal securities offering, according to the SEC. Updates on the Ripple SEC lawsuit According to recent updates shared by defense lawy...
---
Ethereum Price Analysis: ETH Just Broke Down Critical Support Against BT...


All altcoin speculators eye Ethereum's price behavior, due to its role as the second-largest cryptocurrency and the top altcoin besides Bitcoin. Technical Analysis Technical Analysis By Grizzly Key Support Levels: $1700 & $1500 Key Resistance Levels: $2200 & $2400 The Daily Chart Based on the following candlestick chart, ETH is struggling at a descending line (marked blue) that has provided both support and resistance for more than a year. It is critical that this line, which has now prevented further price drops, be maintained by ETH. Another level to keep an eye on is the range of $2200 - $2300 (marked yellow). If bulls can push the price above this level, the price is likely to move up to the upper blue line at around $3,000. However, if sellers resume the downtrend and push the price below $1,700, we can anticipate that the demand zone in the range of $1300 - $1500 will be quickly retested in a matter of days. However, the situation is slightly different when looking at the following line chart: Here, the ETH price has lost the dynamic support (marked by a red circle), and the trend appears quite bearish. As a result of the recent sharp drop, Ethereum has been unable to form higher highs and lower lows. $2400 is the key level in this chart (in yellow). Buyers should attempt to consolidate above this support, otherwise, the bearish outlook for the market will remain unchanged. Moving Averages: MA20: $1981 MA50: $2530 MA100: $2726 MA200: $3167 The ETH/BTC Chart As...
---
Ethereum Just Plunged to Its Lowest Level Against Bitcoin Since October ...


Altcoins continue bleeding out as the majority of the market takes another leg down in the past 24 hours. This has caused Bitcoin's dominance to spike to highs that we haven't seen since last year. Ethereum's price relative to that of Bitcoin has dropped to its lowest point since last year. At the time of this writing, ETH trades at around 0.0629 BTC. The last time it was this low was on October 22nd, 2021. Source: TradingView Meanwhile, today's pullback saw ETH's dollar value plunge 7%, leaving some $86 million in liquidated positions. As a matter of fact, over the past 24 hours, the most liquidations were of ETH contracts. The largest single liquidation order took place on OKEx, and it was an ETH-USDT swap with a face value of $2.24 million - according to Coinglass. As CryptoPotato reported earlier today, ETH's decline comes amid a broader market pullback where altcoins are bleeding out. Source: Quantify Crypto This led to a considerable increase in Bitcoin's dominance - the metric that gauges BTC's share relative to that of the entire market. At the time of this writing, it's at its highest point since October last year as well.
---
Just a Hunch? Analysts Point to an Uptick in Crypto Insider Trading


Difficult to prove, yet often suspected, insider trading has been a staple practice of dishonest investors ever since the stock markets took off. Over time, regulators like the SEC were founded in order to fight the phenomenon – despite it being an elusive one hard to pin on a perpetrator. This is due to the nature of insider trading, which can be set off by nothing more than a seemingly off-hand comment about a company or other between acquaintances behind closed doors. Although regulatory bodies have been largely successful at curbing this issue in the world of traditional finance, it seems to persist within the world of crypto, where legal precedent is scarce, and established entities are even scarcer. Three Platforms, One Investigation A report made by financial advisors Argus Inc. and reviewed by the Wall Street Journal shared insight into transactions of tokens soon to be listed on FTX, Binance, and Coinbase prior to these platforms actually adding them. Several prime suspects for insider trading came to light by following wallets involved in this phenomenon. 46 wallets were identified as having purchased up to $17.3 million worth of crypto assets across various fledgling projects shortly before they were listed on one of the aforementioned exchanges. The profit garnered from these transactions amounts to at least $1.7 million. However, this figure only accounts for tokens traded for stablecoins or fiat on the spot. The real number is probably much higher once pai...
---
Costly Mistake: Someone Just Sold a Bored Ape NFT for 200 USDC


When it comes to blockchain transactions, some mistakes are irreversible and could cost one a fortune. Sadly, though, every now and then, crypto investors make these as the most recent one was from the owner of Ape #6462, who sold the NFT for $200 USDC. BAYC Holder Sells Ape #6462 for $200 On Sunday, Boredapebot, a Twitter handle that posts sales of Apes from the Bored Ape Yacht Club (BAYC) collection, revealed that someone sold Ape #6462 for a measly 200 USDC ($200). Bored Ape #6462. Source: OpenSea BAYC is one of the most expensive NFT collections in the market, with its floor price currently at 101.75 ETH ($206,000). Considering that Ape #6462 has some of the rarest attributes, which include a bone necklace, police motorcycle helmet, and a bored pizza, it is possible that the most recent sale was yet another costly mistake. If that's the case, then it would mean the owner thought he was accepting an offer for 200 ETH instead of 200 USDC. This also means the former owner sold the Ape for 99.9% below the floor price. Tax Evasion? While a few crypto users sympathized with the seller, many strongly believe it was a tax evasion scheme, considering the circumstances surrounding the transaction. The transaction history on OpenSea shows that the NFT has been sold a couple of times for not less than 2 ETH ($7,000) about a year ago. It also shows that Ape #6462 has been transferred at least five times between different wallets since it was minted. Additionally, the buyer&rsquo...
---
Finder's Experts Predict Apecoin Will End 2022 at $27 per Token, 7...


On April 28, 2022, the crypto asset apecoin tapped an all-time high (ATH) tapping $26.70 per unit and the digital currency has taken the 25th largest market capitalization among 13,371 cryptocurrencies. The same day, the product comparison platform Finder published its prediction report that covers apecoin's market performance and Finder's surveyed panelists predict apecoin will end the year at $27 per unit. Finder's Experts Predict Apecoin's Future Value This week finder.com published a new prediction report that polled 36 financial technology (fintech) specialists in order to forecast the future price of apecoin (APE). The digital currency has made waves in recent times and has propelled itself to the 25th largest market capitalization position as of April 28. Furthermore, APE reached an ATH on Thursday, skyrocketing to $26.70 per APE. However, APE has shed roughly 15% since the price high. Finder's poll predicts APE will reach $27.70 per coin by the end of 2022, and by the end of 2025, APE will be $25. 50% of the panel says it's time to sell APE, 33% of the 36 fintech specialists insist people should hold apecoin, and 17% say people should buy. Three-quarters of all the panelists believe apecoin (APE) is simply another meme coin asset like DOGE or SHIB. The fintech lecturer at Swinburne University of Technology, Dimitrios Salampasis, is very bullish about APE and thinks it could reach $45 by the year's end. Although, Salampasis believes APE will only be worth $10 by 2030....
---
NFTs are more than just digital art, here's why


So, you have heard about NFTs and how these "digital avatars" are printing money for their holders. In 2021, NFTs were so popular that the term was christened Word of The Year by a famed dictionary company. There is a social buzz around NFTs and probings as to whether they offer more than just being overpriced avatars, or come with no other utility behind the art, even with proof of ownership. NFTs are more than just get-rich-quick-schemes or digital art you can right-click save on. Apart from representing art, Non-Fungible Tokens (NFTs) are unique digital assets that also represent ownership of other real-world items like video clips, music, and more recently, exclusive access to some of the finest establishments globally. The sheer potential of the NFT industry is mighty, and impressive when utility comes into play. Even with the provision of royalty distribution for creators and all-access passes to events, permitting ownership and trading of in-game assets, and even fractionalizable assets like land, the NFT industry is still a germinal seed in the grand scheme of things. Who would have thought a string of code on the blockchain could uniquely render redeemable real-life utility and even access to lifetime memberships that are of immense benefit to the asset holders? Nowadays we are seeing projects leverage this innovation to make NFT lovers go nuts. For example Drunken Monkey, are 9995 unique NFTs that not only give proof of ownership but allow entitlement to...
---
Bitcoin Mining Difficulty Drops for the Third Time in 2022, Just Over 10...


Bitcoin miners have received their third break this year as the network's mining difficulty adjusted downward by 1.26% on April 14 at block height 731,808. Currently, miners have more than 200 exahash per second (EH/s) in computational power dedicated to mining the Bitcoin blockchain as hashrate increased after the difficulty reduction. Additionally, bitcoin miners have another 108,160 blocks to go until the bitcoin reward halving that's estimated to occur on or around May 3, 2024.Bitcoin Miners Catch Their Third Break in 2022 Bitcoin's mining difficulty adjustment algorithm (DAA) dropped on Thursday, as the parameter slid by 1.26% at block height 731,808. The reduction is the third DAA drop in 2022, as the difficulty slid by 0.35% on March 17 and by 1.49% on March 3. In 2021, the DAA dropped seven times and saw one of the largest reductions over the course of Bitcoin's lifetime on March 7, 2021, sliding 27.94% lower that day. Since the change, BTC's hashrate has increased and is presently hovering just over the 200 EH/s zone. The 1.26% drop makes it easier for miners to find blocks as the difficulty was 28.59 trillion two weeks ago and today, the metric is now 28.23 trillion. At the time of writing, there are 1,982 blocks left until the next DAA change. Currently, it is expected to increase but being that it's roughly two weeks away, the estimate could be very different by then. The next DAA change is estimated to occur on April 28, 2022. The current block subsidy of 6.25 BT...
---
The Bitcoin Resistance Level That Just Won't Budge


Bitcoin has hit a roadblock in its recent upward trajectory. After the digital asset had successfully broken above $47,000, it had been subsequently beaten down by the bears. This was a result of an important resistance point that proved impossible for bitcoin to beat at the time. It continues to struggle with this point even now and has declined into the $44,000 territory. This point remains the level to beat for the cryptocurrency to once more register a bullish trend. Bitcoin Fails To Break Resistance Bitcoin establishing a bullish trend can sometimes be a tricky thing. This is due to the fact that as the price grows, the resistance being mounted by bears at various levels becomes increasingly hard to beat. This was the case at the $47,500 level where bitcoin had met significant resistance. It may not be the previous all-time high but hitting $50,00 surely puts the cryptocurrency on a path to setting another ATH. $47,500 is an important technical level for BTC which means a failure to maintain a position above this would be brutal, as evidenced by the recent downtrend. After this had been the $45,000 level, where it was presumed bulls had formed significant resistance. However, with BTC tumbling below this point, it is obvious that the support formed at this level fails to rival that of the $36,000 to $38,000 level. BTC on a downward correction | Source: BTCUSD on TradingView.com This is nothing more than a correction though after a tremendous bull run, notes Egor Volotko...
---
How the $35M Fractal Just Raised Could Rock the NFT Space (Op-Ed)


The announcement came on April 1, but it was no joke. Neither was the amount raised, $35 million USD, a tidy sum. Justin Kan dropped a hint of what was ahead for Fractal last month, tweeting, "Yeah, I built Twitch, it has millions of users & gaming NFTs are way bigger." Ten days before launching the NFT marketplace on Dec 30 last year, Fractal announced the launch, and by the time it went live, the Fractal Discord had accumulated some 107,000 followers, according to Kan in an interview with GamesBeat. Paradigm and Multicoin Lead $35M Seed Round Along with Menlo Park, California-based Andreeson Horowitz, Solana Ventures, Coinbase, Animoca Brands, Play Ventures, Position Ventures, Zynga founder Mark Pincus, Crossover, Shrug Capital, TerraForm CEO Do Kwon, Tim Ferriss, and the founders of Ramp along with many others joined the round. Kan, however, took to Twitter to remind stakeholders in the Fractal and NFT community, as well as any start-up entrepreneurs looking on that, "it's not the size of your seed round it's what you do with it." With the crypto market in bloom with echoes of NASDAQ in the late 1990s, it's an important admonition for both crypto-investors and startups. Here's what Kan says Fractal has in the works with the fresh infusion of private capital raised three months from launching: "Crypto never sleeps. We're building stuff super fast, very product-driven, it feels like we're defining how value&rs...
---
SushiSwap Kicks Off Climb, Why This 40% Rally Is Just Getting Heated


Up 57% in two weeks and 40% in 30 days, SushiSwap (SUSHI) moves at its own beat. Source: SUSHIUSDT Tradingview LayerZero is a communication protocol that enables direct interaction between different blockchains. Stargate is a bridge solutions running on top of it. By integrating with SushiSwap, the decentralized exchange (DEC) could unify the liquidity spread across its 16 different versions. In that way, users would access cheaper cross-chain transactions, more security, new products and investment strategies. If the integration is approved, for example, liquidity providers on this DEX could expand their rewards. In step of receiving a portion of the transaction fees for 1 liquidity pool running on Ethereum, they could collect rewards from all the pools across the SushiSwap ecosystem. The voting process that will accept or denied this potential integration has begun. Data provided by the DEX's governance; this voting will end on April 4, 2022. Currently, a majority of SUSHI holders have voted yes on the proposal with 6.4 million of the token at the time of the snapshot. This represents 99.99% of the votes so far which suggest overwhelming support for this proposal. The proposal was presented by Tangle and OxMaki and promises to provide a better user experience for cross chain swaps, maximize trading volumes on Sushi pools, and more benefits to the DEX's treasury. The proponents wrote: We propose to have Sushi integrate Stargate to facilitate Omnichain native asse...
---
On March 14th, 3PM JST, Cosplay Token Will Be Simultaneously Listed on Z...


PRESS RELEASE. Cosplay Token 'COT' will be used as a token to TIP your favorite cosplayers on World Cosplay, the world's largest cosplay platform. COT will be listed on two Japanese crypto currency exchanges Zaif and SAKURA Exchange BitCoin simultaneously on March 14th, 2022. In Japan, one of the three largest financial markets in the world, it is very significant to be recognized as a cryptocurrency rather than a securities. This means that they will not be involved in the controversy that often takes place at the SEC. Japanese cryptocurrency exchanges are known to have the world's strictest listing screening process for tokens. It is also less likely to be delisted from the crypto exchanges. This should be a source of reassurance for COT listing on crypto currency exchanges in other countries. Campaign to Commemorate Simultaneous Listing on Japan's Two Cryptocurrency Exchanges To commemorate the simultaneous listing on the two crypto currency exchanges in Japan, a campaign is underway on the @curecos_cot account. All you have to do is retweet the relevant tweet and follow @curecos account. Campaign Tweet https://twitter.com/curecos/status/1501192788276580354 An AMA with BITTREX is scheduled for March 14. Details are as follows. Schedule:March 17th 10AM JST Moderator : Bittrex Global Listing Director and Chief Business Officer Chris Sinkey. Campaign : Giving away $1000 worth of COT tokens AMA will be held on Bittrex Twitter and Youtube Channel Please join the Bittrex ...
---
Apple Co-Founder Steve Wozniak Expects Bitcoin to Hit $100K — Says...


Apple co-founder Steve Wozniak expects the price of bitcoin to hit $100,000. 'I just really feel it from all of the interest,' he explained. 'The interest in crypto is so high.'Steve Wozniak's Bitcoin Price Prediction Apple co-founder Steve Wozniak shared his view on cryptocurrency in an interview on the Wild Ride with Steve-O podcast, published last week. He began by sharing his bitcoin investment experience. 'I bought a bunch of bitcoin at the start to say how do you play with this new thing? How do you buy something online? I conquered that. How do you buy things in other countries, and how would you pay for a donut in another country? How do you find an ATM that works on your bitcoin? I want to experiment and learn it all,' the Apple co-founder described, adding: And then bitcoin went way up. Well, I got scared and I sold all my bitcoin except one bitcoin. Wozniak explained that his purpose is 'to have enough to play with, experiment with, but not make money on.' However, 'two times it's gone way up and made money,' he noted. The Apple co-founder proceeded to make a prediction about the price of bitcoin: Just recently I think bitcoin is going to go to $100,000. He explained: 'I just don't know where you get that feeling. I can't put any mathematics to it. I just really feel it from all of the interest. The interest in crypto is so high.' Wozniak further revealed that he recently 'put a bunch of money' into an online wallet at the Nasdaq-listed crypto exchange Coinbase. '...
---
Bitcoin Price Analysis: Despite The Correction, Long-term Accumulation I...


The past seven days had been a blast for Bitcoin, after soaring to the top of the trading range between $34K and $46K. However, it got sharply rejected, reaching the resistance zone amid the $45K area, along with an ascending trendline. Technical Analysis By: Shayan Long-Term: The Daily Chart Right now, there is potential selling liquidity above the $46K area and considerable buying liquidity below the $35K area. Moreover, there is an apparent divergence between the price and the RSI on the 1-hour timeframe, which has led to the correction we witness now. The price needs to form a higher low to continue the uptrend. Furthermore, Bitcoin has broken above the multi-week descending trendline (marked purple on the following chart), then got rejected by the 100-day moving average line, and now is retesting it as support. If support holds, then another bullish leg might be seen. Short-Term: The 4-Hour Chart On the 4H timeframe, two apparent imbalance areas are located in the $41.5K - $42.8K and $38.6K - $40.6K regions. Both might serve as possible support. As many technical analysts might agree, the market will almost always correct those imbalances on occasions when price increases dramatically. As a result, It can be expected that the market will see some volatility in the near term, with liquidity being absorbed in lower price levels before a possible continuation to the upside. Onchain Analysis: Realized Cap – UTXO Age Bands By: Edris Over the past two years, the most d...
---
More JUST (

#JST

) News