| | | |
| --- | --- | --- |
| | Impermax | #IMX |
---
| | | | | |
| --- | --- | --- | --- | --- |
| IMX Price: | $0.000116 | | Volume: | $1 |
| All Time High: | $2.56 | | Market Cap: | $6.7 K |
---
---
| | | | | |
| --- | --- | --- | --- | --- |
| Circulating Supply: | 57,587,404 | | Exchanges: | 1 |
| Total Supply: | 100,000,000 | | Markets: | 1 |
| Max Supply: | — | | Pairs: | 1 |
---
---
---
The price of #IMX today is $0.000116 USD.

The lowest IMX price for this period was $0, the highest was $0.000116, and the exact current price of one IMX crypto coin is $0.00011590.

The all-time high IMX coin price was $2.56.

Use our custom price calculator to see the hypothetical price of IMX with market cap of ETH or other crypto coins.
---
---
The code for Impermax crypto currency is #IMX.

Impermax is 6.7 years old.
---
---
The current market capitalization for Impermax is $6,675.

Impermax is ranking downwards to #1712 out of all coins, by market cap (and other factors).
---
---
The trading volume is unknown during the past 24 hours for #IMX.

Today's 24-hour trading volume across all exchanges for Impermax is $1.00.
---
---
The circulating supply of IMX is 57,587,404 coins, which is 58% of the total coin supply.
---
---
---
---
IMX has very limited pairings with other cryptocurrencies, but has at least 1 pairing and is listed on at least 1 crypto exchange.

---
---
Note that there are multiple coins that share the code #IMX, and you can view them on our IMX disambiguation page.
---
---
---
---

IBEX Launch Announcement


We are glad to finally announce the date of launch of our new token, IBEX, which will substitute in every function the old IMX. IBEX will be claimable on Polygon and tradable on Quickswap starting from Friday, September 30th at 12pm UTC. The IBEX contract addresses are the following: Ethereum: 0xF655C8567E0f213e6C634CD2A68d992152161dC6 Polygon: 0xf972DACEd7C6b03223710C11413036D17eB298f6 — A new beginning - The launch of IBEX is marking the beginning of a new era for Impermax. Almost 2 years have passed since the early stages of this venture, and many milestones were accomplished. From the successful launch of an innovative DeFi protocol to the creation of the Impermax community, until the latest IMX incident. The IBEX token swap will bring a breath of fresh air to the project. With this token we're going through a partial rebranding which embraces the Ibex meme initially born in our Discord community. IBEX is meant to be the token which will decentralize Impermax and will give its ownership back to its users. Meanwhile, the project name will remain Impermax and the long term vision will remain aligned with our original vision. — How to claim your tokens - You will be able to claim your IBEX on Friday, September 30th at 12pm UTC. — IBEX tokenomics - IBEX has many things in common with IMX. It will still be the governance token that will control the Impermax DAO which has the ownership of the Impermax pro...
---

The Team is Expanding


Presentation letter by our new business manager (on Discord : Pareto | Impermax) Dear IBEXes, I am pleased to officially announce my involvement with the Impermax protocol. I will be joining Simone and the incredible IBEX community. I've been waiting for this journey to start for a couple of weeks now. So much to say…! So much to do… Where to start? First let me introduce myself. I've been in business and entrepreneurship all my life. I started quite young to manage people. At 17, I started a cleaning business — which I still run with 10 people under my supervision. At 21 years old, I became district supervisor for 12 employees at the federal Canadian 2011 census. At 25, I was CEO and founder of Cannabec, a large scale medical producer. A venture focused on production, 44 000 square feet, for the Health Canada medical cannabis program. Finally, at 29, I started a bitcoin ATM business that I sold to the largest operator in Canada, InstaCoin. It's conservative to say that I have experience with business development, growth, management and entrepreneurship. Earlier this year, I randomly landed on Impermax page in early April 2022, when I noticed something. Something that had the potential to turn out incredible. I've foreseen some adjustments that could be made in order to level-up the traction of the current Impermax value proposition. In addition, I realized that my experience and skills set were the missing...
---

IMX Incident: Refund Allocations


After the July IMX Incident we have decided to go through a token swap to substitute IMX with IBEX, a new token. With this operation our goal is to make everyone whole and regain the trust of our community to move toward a stronger beginning. The new token will be airdropped to previous holders of IMX using a snapshot taken before the incident happened. Additionally, we will refund lost ETH to IMX liquidity providers. During the month of August we had to go through an extensive on-chain analysis to determine which addresses are eligible to receive IBEX and/or ETH, and in which amount. The analysis is finally complete and in this article we will disclose the results, along with the methodology that was used. — IBEX Refund Allocations - The initial 100M total supply has been split in 4 parts: — Liquid tokens: 48,23M. — The initial IBEX circulating supply. These tokens will be distributed to users that were holding/lending/staking IMX at the time of the snapshot. Recipients will be able to claim IBEX through a MerkleDistributor contract (the generic contract used for airdrops). Liquid IBEX allocations: docs.google.com — Vested tokens: 38,29M. — IMX that were vested before the incident will be converted to vested IBEX. The vesting schedule will resume from when it was paused, and will be the same that was used for IMX (the end date will be the same). Vested IBEX allocations: docs.google.com &mdash...
---

IMX incident: post mortem and recovery plan


A few hours ago a hacker was able to steal around 9M IMX from a few wallets controlled by the team. We have already taken precautions to minimize damage and have a recovery plan to get back on track. The protocol is safe and user's funds are unaffected by the attack. We're asking to users to not trade IMX, and to IMX LPs to withdraw their liquidity from the market, until further announcement.The incident A few hours ago, around 5PM UTC of July 16th, a hacker was able to steal the private key of a few of the Impermax team's wallets. We immediately noticed attack and did our best to transfer assets out of the affected wallets, but the hacker was still able to run away with most of the protocol owned liquidity and a large number of IMX. There are the hacker's addresses: 0x8e430d8388d44e30f8e612708d59cf9d832daac2 0x64e5ac2e59ccd85c02dede27d290f16d0ed5bf24 0x1d2677ed1b0815fab22368347723551a9dd1fb1bActions taken to minimize damage After the hacker stole the funds, he didn't sell IMX immediately. We knew that given the stolen amount, if he dumped all his tokens in the market the price would have gone near to 0. This would have drained liquidity and LPs would have been at great loss. Therefore, we've decided to frontrun the hacker by dumping a large number of tokens in the market before he could do anything. By doing this we were able to secure a part of the LPs funds that will be refunded to them in the coming weeks. A...
---

Impermax V2: one factory becomes unlimited factories


The long-awaited Impermax factory V2 is now ready and live on all chains. However, this new update covers much more than that! In this announcement we want to present the idea of Impermax's future architecture and some exciting improvements, including:Customizable factory smart contracts for any and all pairs!More efficient, faster, and more flexible interest rates!Removal of initial borrow fees!Introduction of liquidation fees! All these will add up to a much more powerful and flexible DeFi lend/borrow engine!What is an Impermax factory? The factory is the smart contract that is used to create new pairs on Impermax. It is extremely important because it contains all the core logic of the Impermax engine. The smart contracts containing the factory logic are what allows Impermax to remain permissionless and non-upgradeable. These are the main features that makes the protocol safe for the users: no one, not even the admin, can maliciously or by mistake introduce a bug or act maliciously against the smart contracts. For a more technical explanation about the factory, please check out Impermax whitepaper.Moving to a multi-factory future Initially, Impermax was designed to only need a single factory for each chain. That factory was then used to deploy all the pairs on its chain. However, next-gen AMMs such as Uniswap V3 are requiring updates to be made to the original Impermax factory, but due to the non-upgradability principl...
---

Impermax Launches Leveraged Yield Farming for Solidly on Fantom


It's done, after many requests Impermax is finally live on Fantom! And it's launching in big style, enabling leveraged yield farming for the first time for Andre Cronje new DEX: Solidly. Impermax is integrating Solidly boosted rewards through Solidex, a yield optimizer for Solidly. There are 3 fresh innovations that Impermax is bringing to Fantom:Autocompounder for Solidly and SolidexLeveraged Yield Farming for Solidly and SolidexSingle Sided Liquidity Providing to SolidlyAutocompounder for Solidly and Solidex Solidly is a DEX on Fantom which incentivizes liquidity providing through SOLID token. Solidex is a yield optimizer for Solidly that offers users a boosted SOLID reward and distributes its own token, SEX, on top of it. We have created an autocopounder for Solidex. This means that by depositing your Solidly LP tokens on Impermax they will be automatically deposited on Solidex and all the SOLID and SEX reward you earn will be compounded to your LP balance. Impermax charges only a 1% fee for the auto compounding service which is used to incentivize permissionless auto compounding by the contract. By using Impermax as autocompounder you can expect to earn the APR in gray, the one for 1x leverage.Example of APR *Notice that in the first few days APRs may be very volatile on Solidly due to market fluctuations and variable boosts.Leveraged Yield Farming for Solidly and Solidex Impermax's main feature is leverage...
---

IMX Tokenomics Update


In the last few months there were many discussions in our community channels around IMX tokenomics and how the increase in protocol revenues could be reflected in the token price. We've heard a lot of requests and feedback. Based on that, today we're excited to introduce 3 new updates!Protocol Owned Liquidity Protocol owned liquidity has many economic advantages that help strengthen the token price, in particular:deeper liquidity for traderslower circulating supply when price decreaseshigher treasury reserves when price increasesguarantee of future liquidity For these reasons, and in order to own a diverse set of treasury assets, we have decided to invest a percentage of the protocol profits (up to 50%) in IMX liquidity. We are also initializing a 1,000,000 IMX Liquidity Reserve Fund from the Protocol Growth and Development assets in order to create the LP tokens. Initially, the process to obtain liquidity will be the following:Convert protocol profits to ETH.Transfer ETH to the Protocol Owned Liquidity address on Ethereum.Pair ETH with the IMX from the Liquidity Reserve Fund in order to add liquidity to the IMX/ETH Uniswap V2 pair. In future we may change the process by adding new liquidity pairs or by introducing new mechanics such as bonding. The Protocol Owned Liquidity will be kept at the address: 0x43AB29158297Dcb45D9B4f8d07450A5D5271e442. You can see the details of the liquidity owned on Debank: https://debank....
---

Impermax Brings Leveraged Yield Farming to Moonriver


Today, November 30th 2021 at 1pm UTC, Impermax is going live on Moonriver, launching leveraged yield farming for Solarbeam pairs. Yield farmers on Moonriver will be able to use their Solarbeam LPs as collateral on Impermax in order to leverage their LP positions. By doing this they can multiply the APR from their farming position. Impermax will also enable the lending of a large variety of tokens on Moonriver, such as: MOVR, ETH, WBTC, IMX, MIM and many others.IMX and MOVR Dual Farming Incentives For the first time we are bringing dual farming incentives to Impermax. 800 MOVR tokens will be used for the initial rollout on Moonriver. These tokens will be distributed to Impermax users as a liquidity mining incentive in order to bootstrap liquidity on Moonriver during the first 30 days. As usual, farming incentives (IMX and MOVR) will be distributed to borrowers on Impermax. The Moonbeam Foundation has generously provided these MOVR token incentives as part of their support for DeFi growth on the Moonriver ecosystem. Notice: unlike IMX reward, the MOVR pending reward will be claimed automatically every time that you adjust your leverage. The MOVR reward will be distributed through the WMOVR token which you can unwrap on Solarbeam.Using Impermax on Moonriver If you want to start LYF on Moonriver right away you can access the Impermax's Moonriver app at the following link: https://moonriver.impermax.finance/ IMX contract address...
---

Impermax Launches Leveraged Yield Farming Protocol on Avalanche's Pangolin


Today, October 24th 2021 at 10am UTC Impermax went live on Avalanche launching leveraged yield farming and IMX incentives for Pangolin's pairs. Yield farmers on Avalanche are now able to use their Pangolin's LPs as collateral on Impermax in order to leverage their LP positions. By doing this they can multiply the APR from their farming position, plus earn an additional IMX incentive. Impermax's will also enable the lending of a large variety of tokens on Avalanche. At the moment, you can already lend the following:AVAXUSDTETHWBTCPNGIMXUsing Impermax on Avalanche If you want to start LYF on Avalanche right now you can access the Impermax's Avalanche app at the following link: https://avalanche.impermax.finance/ IMX contract address on Avalanche: 0xea6887e4a9cda1b77e70129e5fba830cdb5cddef Trade IMX on Avalanche: https://info.pangolin.exchange/#/pair/0xa34862a7de51a0e1aee6d3912c3767594390586dLeveraged Yield Farming on Pangolin Pangolin is one of Avalanche top DEXes. If you are a liquidity provider, on Pangolin you can farm PNG on a large variety of pairs. On Impermax, you will then be able to enhance your returns by using your Pangolin LP tokens as collateral to borrow tokens and leverage your position. In this case Impermax also acts as an autocompounder, so you will keep earning PNG tokens that are reinvested in your LP balance when you are using your LP tokens as collateral. Currently on Pangolin pairs we support leve...
---

Impermax Integrates with Swapr on Abitrum


We are pleased to announce the launch of leveraged yield farming for Swapr on Arbitrum, with 5 Swapr pairs integrated from day one!IMX-ETHSWPR-ETHWBTC-ETHUSDC-ETHDAI-ETHSwapr Launches the Incentivized Pair IMX-ETH IMX is now listed on Swapr on Arbitrum, and we're happy to announce that IMX-ETH is one of the fifteen pairs incentivized by Swapr! You can farm that pair directly from Impermax, and earn an additional IMX reward to leverage.SWPR-ETH Leveraged Yield Farming on Impermax Leveraged yield farming lets farmers borrow funds to increase their LP positions on supported token pairs. With borrowed funds, farmers can increase their yields by up to 5x for SWPR-ETH. If you're already a SWPR-ETH yield farmer, with leveraged yield farming on Impermax you will be able to multiply your APY with leverage, and in addition earn the IMX farming reward. Along with SWPR-ETH, also other Swapr pairs are available to be leveraged on Impermax.Indirect Liquidity Providing Allows Lower Risk Impermax is also the first platform to offer indirect liquidity providing on Swapr, which means liquidity providers can earn yield with a single token deposit and no impermanent loss risk. How does Impermax eliminate impermanent loss? An indirect liquidity provider is a lender. He deposits funds that are borrowed by other liquidity providers, and he earns an interest for doing so. For instance, if you hold SWPR you can lend it on Impermax to the SW...
---
---
---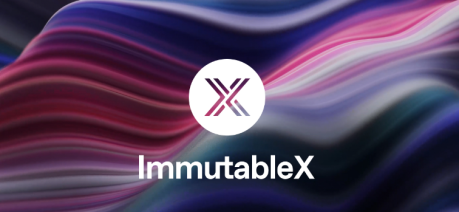 Immutable X Cements Position With 32% Rally – How Far Is IMX Headi...


Celebrated as the paramount force in the realm of Web3 gaming, Immutable X (IMX) has emerged as the go-to blockchain, steering the course for NFTs and in-game transactions. This blockchain powerhouse has solidified its position as the industry leader, particularly renowned for its association with blockbuster titles such as Gods Unchained and Guild of Guardians. The native token IMX of Immutable X has had an amazing upswing, rising by an astounding 140%, in an intriguing turn of events. From the bottom of a bear market, when it was trading at under $0.50, it has made a spectacular comeback and is currently trading at a healthy $1.12. Immutable X: Distinctive Mark On Digital Horizon With the yearly high of $1.56, which was reached in March, rapidly approaching, it begs the crucial question: Will this increasing trend in values continue? The scene is set, the figures are moving, and analysts keep a close tab on the next developments in IMX's financial story. In the ever-evolving landscape of digital entertainment and blockchain technology, Immutable X has carved a niche for itself by not only powering but revolutionizing the gaming experience. Distinguishing itself by dedicating its prowess solely to the gaming and NFT sectors, Immutable X has successfully lured projects that once called other chains home. Immutable has recently announced a new collaboration with Ubisoft, a prominent gaming company known for its successful series such as Assassin's Creed and Prince of Persi...
---
ImmutableX (IMX) Explodes 35% Daily: Here's Why


The price of the native token of the layer-2 scaling solution Immutable X - IMX - has skyrocketed by over 35% in the past 24 hours. The reason behind the impressive increase remains unknown. However, Lookonchain observed that some investors had accumulated substantial amounts of the asset. IMX has recently jumped above $0.76, a valuation last seen at the beginning of August. The coin slightly retraced in the past few hours and currently stands at around $0.71 (per CoinGecko's data). IMX Price, Source: CoinGecko While the exact factors boosting the price remain undiscovered, the Web3 data analysis tool Lookonchain outlined that several Upbit wallets gobbled up millions of dollars worth of IMX. 1/ The price of $IMX skyrocketed by 35% today. We noticed that #Upbit wallets were accumulating $IMX. And investors/institutions were depositing $IMX to exchanges after the price increase. pic.twitter.com/brWNourpoi — Lookonchain (@lookonchain) September 21, 2023 One investor accumulated approximately $9.5 million in IMX in the past hours and transferred the stash to wallet '0x2F77.' The latter now holds $15 million worth of the token. Another mysterious user deposited 2 million IMX coins into Binance shortly after the price increase, whereas three separate investors unlocked $2.3 million worth of IMX from the Foundation Treasury Locked wallet. They were 'possibly dumping' the possessions to the market, Lookonchain assumed. Despite the considerable recent spike, the native token o...
---
BTC Wobbly at $27K After FOMC Meeting, IMX Skyrockets 30% Daily: Market ...


After several consecutive days of charting new local peaks, bitcoin has finally calmed at around $27,000, which is rather surprising given the US Fed's latest meeting that took place yesterday. Most altcoins are with minor losses today, with Toncoin and Litecoin dropping the most. In the case of the former, the decline is by 6%. BTC Calms at $27K The primary cryptocurrency started gaining traction last week after the Monday crash and spiked to above $26,500 by the middle of it. It kept climbing gradually and shot up above $27,000 by Saturday. It failed to maintain its run during the weekend and retraced to $26,500 by Sunday. However, the bulls stepped up once more at the start of the business week and pushed the asset above $27,000 on several occasions. This culminated in a jump to $27,500 on Tuesday, which became BTC's highest price point in 20 days. Nevertheless, the asset once again ran out of juice and fell back by about $500. More volatility was expected yesterday when the US Federal Reserve announced a slight change in its monetary policy by not raising the interest rates. That was not the case, though, and bitcoin has remained relatively flat at $27,000. Its market capitalization has retraced slightly to $525 billion, but its dominance over the alts has risen to 49.3% on CMC. BTCUSD. Source: TradingView IMX Steals the Show Most altcoins are also slightly in the red on a 24-hour scale. Ethereum and Binance Coin have both retraced by just over 1% and trade at $1,620 and ...
---
IMX Spikes 10% In Last 24 Hours – Will It Start The Week Strong?


IMX (ImmutableX) has been on a roll lately, being one of the few altcoins to have significant gains in the past month or so. According to tracking by CoinGecko, IMX was up 10% in the daily timeframe with its biggest gain at the weekly timescale at nearly 19%. IMX: What Drove Prices Up? Although the past year saw the token drop by 87%, it also saw some significant developments for the L2 ecosystem. For their push to become the leading competitor in the NFT space, Gamestop partnered with ImmutableX for their NFT marketplace. This placed ImmutableX on the spotlight as it was just a startup company back then. Both companies also created a $100 million fund for NFT developers to boost their projects if granted. The partnership created buzz around the time as this sort of legitimized NFTs in the eyes of gamers and collectible enthusiasts as NFTs sought an audience with this crowd of consumers. But with NFT interest dwindling, the technology will continually be a hard-sell to consumers as it is still in its infancy. The real growth, however, is in the GameFi space. According to ImmutableX, the ecosystem edged Polygon in terms of exclusive on-chain GameFi development with ImmutableX catching up on cross-chain development. These developments are also courtesy of Immutable's previous wins. Most notable of these is the $200 million that they raised during its Series C funding with gaming industry companies and venture funds. IMX Riding ...
---
Technical Analysis: Gamestop Partnership Sends IMX 35% Higher


Immutable X avoided Thursday's red wave, and was one of this week's biggest crypto gainers, following news of a partnership with Gamestop. IMX climbed by over 35% today, with QNT also extending recent gains. As of writing, crypto markets were almost 4% lower. Biggest gainers Despite the bearish pressure on crypto markets this Thursday, there were a few big movers during the course of today's trading session. Quant was once again higher, climbing by as much as 14% early in the session, however it was immutable x which stole today's headlines. As of writing, IMX was trading over 30% on Thursday, after news broke of a partnership with Gamestop, which would see the two link to build a NFT marketplace. Today's rally saw IMX/USD break past 2 resistance levels, before finally falling short at the third hurdle, as traders likely took profits. Looking at the chart, price initially rallied beyond resistance of $3.00, before blowing past the $3.79 ceiling, hitting an intraday high of $4.25 thereafter. Although the gain has somewhat eased, late entrants may still attempt to get in on the swing, and this could see further surges. Biggest losers Although there were many bears present in today's session, you had to scroll to the very bottom of the top 100 to find Thursday's biggest. Render token took today's honors, and was down close to 13% as of writing, hitting an intraday low of $3.18 in the process. Following a recent streak of rallies, RNDR/USD finally paused for breath, with ...
---
More Impermax (

#IMX

) News