| | | |
| --- | --- | --- |
| | Hydro Protocol | #HOT |
---
| | | | | |
| --- | --- | --- | --- | --- |
| HOT Price: | $0.00160 | | Volume: | $1.1 M |
| All Time High: | $0.29 | | Market Cap: | $648.5 K |
---
---
| | | | | |
| --- | --- | --- | --- | --- |
| Circulating Supply: | 404,289,297 | | Exchanges: | 2+ |
| Total Supply: | 1,560,000,000 | | Markets: | 3+ |
| Max Supply: | 1,560,000,000 | | Pairs: | 19 |
---
---
---
The price of #HOT today is $0.00160 USD.

The lowest HOT price for this period was $0, the highest was $0.00160, and the exact current price of one HOT crypto coin is $0.00160396.

The all-time high HOT coin price was $0.29.

Use our custom price calculator to see the hypothetical price of HOT with market cap of BTC or other crypto coins.
---
---
The code for Hydro Protocol crypto currency is #HOT.

Hydro Protocol is 5.9 years old.
---
---
The current market capitalization for Hydro Protocol is $648,465.

Hydro Protocol is ranking downwards to #893 out of all coins, by market cap (and other factors).
---
---
There is a big daily trading volume on #HOT.

Today's 24-hour trading volume across all exchanges for Hydro Protocol is $1,075,081.
---
---
The circulating supply of HOT is 404,289,297 coins, which is 26% of the maximum coin supply.
---
---
---
---
---
---
Note that there are multiple coins that share the code #HOT, and you can view them on our HOT disambiguation page.
---
---
---
---
GameFi Memecoin $GFOX Debut About to Blaze Past $200K in Red Hot ICO


Just days after GameFi memecoin $GFOX surpassed the $100K level, the Galaxy Fox ($GFOX) foundation announced its presale revenue has doubled, already clearing the $200K hurdle and closing in fast on their first million. With investor confidence quickly growing in Galaxy Gox ($GFOX) - this new memecoin hybrid with GameFi utility, $GFOX appears to have captured a market niche that has investors very excited. This has had many participants excited about the prospects of its ranking among the top memecoins by the time of its launch on retail exchanges in 2024. So, what is it about this project that has investors so confident? Let's take a look at $GFOX's utility and tokenomics to see what it is all about. Micro-Cap Memecoin with Big Utility Market investors know that low-cap memecoins could have profit potential. Early investors in Dogecoin and Shiba Inu made global headlines as overnight crypto millionaires were minted with just tiny investments. As the market caps of these coins grew, however, returns began to diminish until the bear market set in and crushed these coins by deflating over 90% of their value. Developers and communities have since struggled to maintain their relevance by adding utility and better tokenomics, reducing supply by burning millions of coins, but with little result in terms of price action. In the meantime, newer projects like $PEPE and $BOINK emerged, cashing in on memecoin hype with similarly staggering gains – but with even less ut...
---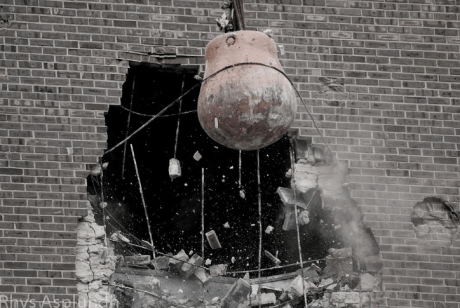 Red Hot Ethereum: Breach Of $2,000 Draws Major Players Into the Fray


The price of Ethereum (ETH) exhibited superior performance compared to Bitcoin (BTC) in the previous week, mostly because of the registration of Blackrock's Spot ETF, which instilled optimism that ETH will surpass its previous peak in 2023 and exceed $2,500. In a groundbreaking twist since the Ethereum (ETH) Shanghai upgrade earlier this year, the value of Ether has triumphantly surpassed the $2,000 milestone, propelled by the recent surge in Bitcoin (BTC) towards the $38,000 mark. Ethereum Breaks Past $2K At the time of writing, ETH was trading at $2,054, up 7% in the last seven days, data from CoinMarketCap shows. Despite the lingering uncertainty, cryptocurrency aficionados exude optimism, envisioning forthcoming profits as certain investors, driven by impatience, eagerly await the unfolding market dynamics. Cryptocurrency on-chain data analysis firm Lookonchain unveils a spectacle of whale activity amidst the surge in Ethereum prices. The report highlights notable transactions, with one whale raking in a staggering $154 million profit, while another faces a substantial loss of $183 million. Bullish or Bearish on $ETH? Did SmartMoneys and Whales buy or sell $ETH over the past week? 1/ Here is a thread. pic.twitter.com/8yvCO0UI9H — Lookonchain (@lookonchain) November 14, 2023 Within the thread, Lookonchain zoomed its lens on the whale using the '0xee47' address, showcasing a remarkable uptick in their Ethereum holdings by 3,200 ETH, equivalent to an impressive $6....
---
Poloniex Hit by $114 Million Hot Wallet Heist; Justin Sun Pledges to Rec...


Onchain data and reports have highlighted unusual outflows from cryptocurrency exchange Poloniex, prompting concerns of a possible hot wallet breach worth approximately $114 million. Justin Sun, the exchange's proprietor and Tron's creator, has stated that the incident is under investigation.Poloniex's Hot Wallets Breached in $114M Hack The breach at the centralized digital currency platform Poloniex, which occurred on Friday, November 10, 2023, involved a suspected loss of $114 million, as noted by onchain analysts. Cyvers, a team that provides real-time blockchain security alerts, issued a warning: 'Red Code: Hey Poloniex [and] Poloniex Support, you better contact us as soon as possible,' they alerted. In response to the event, Poloniex announced on the social media platform X that it had temporarily disabled its wallet system. 'Our wallet has been disabled for maintenance,' Poloniex stated. 'We will update this thread once the wallet has been re-enabled.' While the estimated losses currently stand at $114 million, the impact on a considerable number of hot wallets suggests that the total could be higher. Justin Sun informed the crypto community through the social media platform X about the breach, assuring them of Poloniex's commitment to rectify the situation. 'We are currently investigating the Poloniex hack incident,' Sun wrote. 'Poloniex maintains a healthy financial position and will fully reimburse the affected funds. Additionally, we are exploring opportunities for...
---
Bridgewater Founder Ray Dalio Warns of 'Brutal World War III'— Say...


Ray Dalio, the founder of the world's largest hedge fund, Bridgewater Associates, has warned that the U.S. and China are at the brink of a hot war. He has outlined a scenario where "we will see the transition from contained pre-hot-war conflicts to a brutal World War III." Ray Dalio Warns of 'a Brutal World War III' Bridgewater Associates founder Ray Dalio shared his thoughts on the conflict in the Middle East and the potential for World War III in an opinion piece published on Linkedin on Oct. 12. Noting that while "Israel, Hamas, Ukraine, and Russia are in hot wars," Dalio stressed that currently: "The major powers (the US and China) are not, though they remain at the brink of one." He added: It appears that we are at a very critical juncture in which we will soon see if the Israel-Hamas war spreads and how far it spreads. Moreover, he said it remains to be seen "whether the great powers are forces for peace (and will back away from the brink of direct conflict) or get involved (and cross the brink)." Commenting specifically on the war between Israel and Hamas, the Bridgewater founder predicted: "This war has a high risk of leading to several other conflicts of different types in a number of places, and it is likely to have harmful effects that will extend beyond those in Israel and Gaza." He continued: "Primarily for those reasons, it appears to me that the odds of transitioning from the contained conf...
---
Tradecurve Markets (TCRV) Presale Scorching Hot as XRP and Solana (SOL) ...


At the moment, some coins and tokens stand out from the crowd, capturing global attention. Two cryptocurrencies that have recently been making waves are XRP (XRP) and Solana (SOL). In addition to these trending coins, the sizzling hot presale of Tradecurve Markets (TCRV) has entered Stage 6. >>Visit The Tradecurve Markets PresaleRegister For The Tradecurve Markets Presale
---
Hot New Meme Coin to Explode – 3 Reasons Meme Kombat Could 3X Like...


Investors seeking the next high-potential meme coin will be pleased to discover Meme Kombat ($MK), a new presale project that blends memes, gamble-fi, and staking for an immersive experience. Meme Kombat ($MK) launched on 25 September but has already grabbed the attention of the meme coin community and several renowned analysts, having raised $230K so far. Its early promising signs could mean we are witnessing the early stages of the next meme coin phenomenon. Its early success and fresh and innovative approach have led some pundits to draw comparisons with Wall Street Memes, the most trending presale meme coin of the year, which saw a 3x price increase after launching. Here are three reasons Meme Kombat could be the next meme coin to explode. Lucrative 112% Staking Rewards and Robust Tokenomics Hint Long-Term Potential One of the most impressive features setting Meme Kombat apart from other meme coins is its ingenious tokenomics engineered for long-term potential. 50% of the $MK tokens will be available at the presale, with 10% allocated to exchange liquidity, 10% to community rewards, and 30% to staking rewards. This means the project will be 100% community-owned and decentralized, helping foster a long-term community and stabilize its price. Regarding its staking mechanism, $MK holders can deposit their tokens in the Meme Kombat platform to earn a generous 112% annual percentage yield (APY). Additionally, platform users are required to stake tokens to access its features....
---
Suspected $28 Million Coinex Hot Wallet Hack Emerges


Numerous reports have surfaced, pointing to a potential security breach in Coinex's hot wallets, suggesting a hacker's involvement. Peckshield, a blockchain security and data analytics firm, observed a concerning pattern – an unusual outflow of substantial assets originating from addresses affiliated with Coinex. These reports claim that a sum of nearly $28 million vanished from these accounts.Coinex Faces Potential $28 Million Hack as Onchain Reports Point to Hot Wallet Breach; Full Details Still Unknown Several reports have surfaced, painting a troubling picture of a potential hot wallet hack at Coinex. On Tuesday, September 12, 2023, alarming news broke that the exchange might have fallen victim to a security breach involving ETH, MATIC, TRX, and several other crypto assets resulting in a staggering loss of an estimated $27.8 million. Adding to the intrigue, blockchain security and data analytics firm Peckshield had issued a foreboding warning to Coinex on that very Tuesday: Hi [Coinex], suspicious outflow of large funds from [Coinex] hot wallets. Despite multiple accounts of onchain activity indicating a breach, Coinex has remained silent on the matter as of 1:00 p.m. Eastern Time on Tuesday. For context, Coinex stands as a distinguished global cryptocurrency exchange, founded in December 2017, with its headquarters nestled in the bustling city of Hong Kong. The exchange is the brainchild of none other than Haipo Yang, a prominent figure in the cryptocurrency realm...
---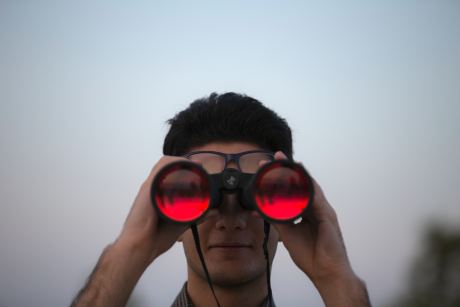 Altcoin Watchlist: Analyst Shares What's Hot In Crypto This Week


The crypto market is always in flux, with new narratives and trends emerging each week. Renowned crypto analyst Miles Deutscher recently took to Twitter to share his insights on the altcoin space, shedding light on the tokens that are catching his attention. Crypto Watchlist For This Week Starting with UNIBOT, Deutscher highlighted its recent performance, noting that it's down significantly (-60%) from its highs. He attributed this decline to a combination of fear, uncertainty, and doubt (FUD) and a decrease in key metrics. However, he remains optimistic, suggesting that the accelerated selling might be slowing down. 'I used the dip as an opportunity to add to my position. I don't think there's a rush - but if you believe in the narrative you're now getting another chance to accumulate in the double digits,' he shared, indicating a belief in the token's long-term potential. KAVA is another token on Deutscher's radar. He pointed out several positive developments, including its addition to Fireblocks, a platform that serves as a gateway for institutions. Furthermore, the involvement of DWF Labs and Kava's role as a gateway to the Cosmos ecosystem for Tether are promising signs. The recent launch of their first perpetual decentralized exchange (perp dex) further underscores Kava's growing momentum in the market. 'Recently added to my accumulation list + I'm watching the chart closely,' Deutscher stated. However, not all tokens are receiving a positive nod. The analyst expressed...
---
Prospects Don't Look so Hot for Sam Bankman-Fried's Invitation-Only Cryp...


Following the FTX collapse and amid the aftermath, people have been wondering about the company's Crypto Bahamas conference that was scheduled to happen on April 17-20, 2023, at the exclusive Grand Hyatt Baha Mar, in Nassau. The event planned for April 2023 was supposed to be hosted by the now-bankrupt FTX and the Skybridge Capital-backed Salt conference promoters.FTX's Invitation-Only Island Event Looks Like a Wash While we know that the former FTX CEO Sam Bankman-Fried (SBF) plans to speak at the New York Times (NYT) Dealbook summit, people are curious about the upcoming Crypto Bahamas conference. 2022's inaugural Crypto Bahamas conference was hosted in Nassau and the event hosted a litany of well known speakers including former U.S. president Bill Clinton. Other 2022 speakers included the former prime minister of the United Kingdom, Tony Blair, seven-time Super Bowl Champion and co-founder of Autograph, Tom Brady, and the prime minister of the Bahamas Philip 'Brave' Davis. 2023's event is likely to be a wash, but with the current events surrounding the now-defunct exchange, you never can tell. For instance, Andrew Ross Sorkin confirmed he was speaking with SBF at NYT's Dealbook summit, and the new FTX CEO recently explained to the bankruptcy court that some of the company's business assets may be salvageable. As far as the Crypto Bahamas conference is concerned, the Skybridge Capital-backed Salt is listed to co-host the forum. Just before the...
---
Mattel Is Launching a Hot Wheels NFT Collection And a Brand New Marketpl...


Despite the negative news surrounding the crypto ecosystem, NFTs continue attracting large entertainment companies' attention. This November 21, Mattel, one of the world's largest toy companies, announced the launch of its own NFT marketplace, 'Mattel Creations,' which will offer direct-to-consumer services. According to the company's press release, the first collection to be launched by the toy giant will feature NFTs of the Hot Wheels Garage Series 4, which will go on sale on December 15. Mattel Bets Expanding Its Legacy To The Web3 The Hot Wheels NFT collection was developed by the same team in charge of manufacturing the physical collectible cars. This will make it possible for Mattel to offer valuable collections and rare digital artworks of Hot Wheels' most popular vehicles, continuing its legacy on the Web3. Despite being on the market for more than 54 years, the Hot Wheels brand has remained a leading vehicle franchise that, according to Mattel, 'has proven its influence on automotive and pop culture with legendary design and epic performance.' Hot Wheels vehicles have become the number one selling toy in the world, with more than 8 million vehicles sold and collected by fans of all ages. Mattel is known for attracting customers through sponsorship of live events, worldwide competitions, digital games, movies, and TV shows, so it would not be surprising if they began launching campaigns promoting the new NFT market. Mattel's NFT Collections Sell Out 'Instantly.' An NF...
---
Binance Shares Hot and Cold Wallet Crypto Addresses and Details About th...


After disclosing the trading platform Binance would share proof-of-reserves, the exchange published a blog post called 'Our Commitment To Transparency.' The Binance blog post shares addresses tied to the world's largest exchange and it notes that as of Thursday, Binance holds 475,000 bitcoin, 4.8 million ether, and 17.6 billion tethers.Binance Shares Crypto Addresses and Says a Full Audited Report Is Coming Soon Just before the exchange bailed out on purchasing FTX, Binance CEO Changpeng Zhao (CZ) told the public that Binance would produce proof-of-reserves. 'All crypto exchanges should do Merkle-tree proof-of-reserves,' CZ said. 'Banks run on fractional reserves. Crypto exchanges should not. Binance will start to do proof-of-reserves soon. Full transparency,' CZ concluded on Twitter. On Thursday, Binance published a blog post that follows CZ's commentary about proof-of-reserves. The exchange has shared hot and cold wallet addresses tied to networks including BTC, ETH, BSC, BNB, and TRX. 'This is a starting point while we work to create a Merkle tree [proof-of-reserves] that we will share with the community in the next few weeks,' Binance's announcement explains. Binance further insisted that it is 'not a complete set of data,' and added, 'this will be shared in the full audited report.' At the time of writing, Binance's top crypto balances include: BTC(~475K BTC) ETH(~4.8M ETH) USDT(~17.6B USDT) BUSD(~21.7B BUSD) USDC(~601M USDC) BNB(~58M BNB). The world's top crypto exch...
---
Bitcoin Options Giant Deribit Loses $28 Million in Hot Wallet Hack


The world's largest bitcoin options exchange, Deribit, was hacked for close to $28 million, according to an update from the company's official Twitter account on Nov. 2. Deribit says that the firm's hot wallet was drained just before midnight the day prior. Crypto Derivatives Exchange Deribit Loses $28 Million - Company Says Customer Funds Are Safe and Business 'Remains in a Financially Sound Position' In terms of open interest and volume tied to bitcoin (BTC) and ethereum (ETH) options, Deribit has been the leading crypto options exchange for quite some time now. On Wednesday, the exchange's official Twitter account explained that the trading platform's hot wallet was siphoned for nearly $28 million. 'Deribit hot wallet compromised, but client funds are safe and loss is covered by company reserves,' Deribit said on Wednesday. Our hot wallet was hacked for USD 28m earlier this evening just before midnight UTC on 1 November 2022,' the trading platform added. The crypto derivatives exchange further explained: Client assets, Fireblocks or any of the cold storage addresses are not affected. It's company procedure to keep 99% of our user funds in cold storage to limit the impact of these type of events. The hack is isolated [and] quarantined to our BTC, ETH, and USDC hot wallets. The hack follows the loss Deribit suffered when it liquidated a few positions tethered to the well known and now-defunct cryptocurrency hedge fund Three Arrows Capital (3AC). Deribit said on Wednesday tha...
---
Chiliz (CHZ) Could Be Set For A Hot Streak With This Data


Chiliz (CHZ) is a blockchain technology company that aims to tokenize the sports and entertainment space. CHZ displaying enormous traction and uptick despite a bearish market Chiliz partners with giant sports organizations and teams CHZ price spikes by 6.21% as of press time Chiliz has ramped up on major developments and partnerships with giant sports organizations and teams all over the world. According to CoinMarketCap, CHZ's price has soared by 6.21% or trading at $0.2161 as of this writing. CHZ Collaborates With Sports Clubs CHZ has shown a massive price spike last month following Chiliz's partnership with FC Barcelona, a well-famed Spanish football club. The token was seen to climb by 73% on August 18, showcasing a four-month high. This recent price spike anchored the token to outperform major cryptos like Bitcoin and Ethereum. Basically, Chiliz is an open platform that allows a variety of sports organizations to mint limited tradeable fan tokens that provide their fans exclusive membership benefits and perks, access to NFTs, voting rights, and merchandise rewards. Chiliz has expanded its network with football clubs and organizations including FC Barcelona, Paris-Saint Germain, Manchester City, and Atlético de Madrid. Sports teams partner up with Chiliz for brand awareness and marketing plus also provide fans with modern and immersive experiences. CHZ Joining The Ranks Of Top Performing Crypto Chiliz is currently the 47th largest crypto in terms of market ca...
---
US Inflation Rate in August Runs Hot at 8.3%, Peter Schiff Says America'...


On September 13, the U.S. Bureau of Labor Statistics reported the country's consumer price index (CPI) inflation jumped by 8.3% annually in August. The reduction was less than expected and market analysts believe the U.S. Federal Reserve will continue its aggressive rate hikes going forward. US Consumer Prices Increased at an 8% Annual Pace of 8.3%, According to the Latest CPI Report U.S. inflation numbers for August are in, according to the calculations recently published by the U.S. Bureau of Labor Statistics. The Bureau of Labor Statistics wrote on Tuesday that the 'consumer price index for all urban consumers (CPI-U) rose 0.1 percent in August on a seasonally adjusted basis after being unchanged in July - Over the last 12 months, the all items index increased 8.3 percent before seasonal adjustment.' CPI 8.3% pic.twitter.com/wY7iYm26ox - Sven Henrich (@NorthmanTrader) September 13, 2022 Market strategists did not expect the inflation rate to be so high as reports note that 'economists had expected prices to dip 0.1% in August over the month and slow to an 8% annual pace.' The economist and gold bug Peter Schiff was quick to criticize the U.S. dollar and the country's fiscal policy. 'Once again the market's reaction to [a] much higher than expected inflation is wrong,' Schiff tweeted on Tuesday. 'Inflation is here to stay, and will get much worse despite rate hikes, due to over a decade of inflationary monetary and fiscal policy. This is very bearish for the dollar and bu...
---
Three signs that XRP is a hot buy as Ripple bags another win against SEC


Judge Netburn granted Ripple's motion to serve two subpoenas to authenticate videos of seven SEC officials' public remarks. Judge Netburn ignored the regulator's claim that Ripple is trying to reopen fact discovery. Ripple price is likely to witness a potential breakout according to the daily price chart. In the SEC v. Ripple case, the payment giant is set to serve subpoenas and authenticate videos of SEC officials' public remarks. This evidence could make or break Ripple's defense against the SEC. Proponents have identified a potential breakout in XRP. Also read: SEC v. Ripple: Payment giant makes strides to end legal battle Ripple defendants will serve subpoenas to SEC officials Judge Sarah Netburn presiding on the SEC v. Ripple case granted the payment giant the motion to serve subpoenas to authenticate videos of SEC officials' public remarks. The defendant will now serve two subpoenas to seven SEC officials. Judge Netburn ignored the SEC's claim that defendants were trying to reopen fact discovery. The outcome of the videos' authentication is make-or-break for Ripple's defense. Judge Netburn's order to defendants What does the mean for average XRP holder Proponents expect a positive outcome from Ripple's lawyers' subpoenas to SEC officials. Once officials authenticate the remarks made by them, it strengthens Ripple's defense against accusations made by t...
---
Red Hot Inflation Tumbles Ethereum By 5%


The US consumer price index, a comprehensive indicator of prices for goods and services used in daily life, increased to 9.1% over the previous year. The traditional and cryptocurrency markets have collapsed as a result of this announcement. Prices for the two largest cryptocurrencies, Bitcoin (BTC) and Ethereum (ETH), fell by almost 5%. It didn't plummet as much, though, as was expected. Ethereum Fall To Inflation At the time of the CPI report, the price of the second-largest cryptocurrency fell as low as $1,019 per unit. Before the announcement, the price of ETH was fluctuating about $1,089 USD. It has managed to bounce back from the inceptive slump. The price of ethereum has decreased over the past 30 days by about 15%. At the time of publication, the average price of ETH is $1,037. ETH/USD hovers close to $1k. The data show that the price of bitcoin decreased to trade below the 19K price barrier. But to reach $31.8 billion, its 24-hour trading volume has increased by more than 14%. However, the initial decline in the price of bitcoin was reversed. While within the same time frame, Bitcoin had a liquidation of about $33 million. Solana (SOL) declared a liquidation of almost $3.43 million in the meantime. Inflation Highest In 40 Years According to reports, the June adjusted CPI annual rate was 9.1 percent. A projection of 8.80 percent was made. While the prior quarter's percentage was 8.60%. But it's said to be the biggest increase since November 1981. The cost of food an...
---
US Inflation Remains Scorching Hot, Jumping to 9.1% in June — Whit...


According to the latest Bureau of Labor Statistics Consumer Price Index (CPI) report, U.S. inflation remains scorching hot as it has risen at the fastest yearly rate since 1981. June's CPI data reflected a 9.1% year-over-year increase, even though a number of bureaucrats and economists thought May's CPI data would be the record peak.US Inflation Continues to Print Perpetual New Highs Inflation continues to climb higher in America as the CPI numbers for June show another monthly increase. 'Over the last 12 months, the all items index increased 9.1 percent before seasonal adjustment,' the Bureau of Labor Statistics report notes. 'The increase was broad-based, with the indexes for gasoline, shelter, and food being the largest contributors.' The inflation increase in June was yet another record-setting spike as it rose at the fastest pace since November 1981. After the CPI report was published, U.S. president Joe Biden's administration addressed the subject. The White House also claimed that the data is already out of date and the CPI report does not reflect 'the full impact of nearly 30 days of decreases in gas prices.' In fact, the White House says that 'core inflation' has dropped for the third month in a row. 'Importantly, today's report shows that what economists call annual 'core inflation' came down for the third month in a row, and is the first month since last year where the annual 'core' inflation rate is below six percent,' Biden's statement detailed on Wednesday. Acc...
---
More Hydro Protocol (

#HOT

) News