| | | |
| --- | --- | --- |
| | Helium | #HNT |
---
| | | | | |
| --- | --- | --- | --- | --- |
| HNT Price: | $2.95 | | Volume: | $4.6 M |
| All Time High: | $55.10 | | Market Cap: | $0.4 B |
---
---
| | | | | |
| --- | --- | --- | --- | --- |
| Circulating Supply: | 137,555,903 | | Exchanges: | 15 |
| Total Supply: | 223,000,000 | | Markets: | 21 |
| Max Supply: | 223,000,000 | | Pairs: | 9 |
---
---
---
The price of #HNT today is $2.95 USD.

The lowest HNT price for this period was $0, the highest was $2.95, and the current live price for one HNT coin is $2.94861.

The all-time high HNT coin price was $55.10.

Use our custom price calculator to see the hypothetical price of HNT with market cap of ETH or other crypto coins.
---
---
The code for Helium is #HNT.

Helium is 2.5 years old.
---
---
The current market capitalization for Helium is $405,598,633.

Helium is ranked #102 out of all coins, by market cap (and other factors).
---
---
The trading volume is big today for #HNT.

Today's 24-hour trading volume across all exchanges for Helium is $4,637,157.
---
---
The circulating supply of HNT is 137,555,903 coins, which is 62% of the maximum coin supply.
---
---
---
---
---
---

Helium Holiday Gift Guide 2022


Thanksgiving has come and gone, and all of a sudden, you're staring down the holidays — now less than two weeks away! But don't worry. We've made it easier than ever to get your last-minute shopping done with a list of the perfect gifts for your tech-savvy family and friends. Check out these sensors, trackers, and cool gadgets connected to the Helium Network. Procrastinators, this one's for you. Trackpac Object Locator, Are you tired of your family member losing their stuff? Do you wish you could stop wasting time helping them look for things? The Trackpac Object Locator is your answer. Its incredibly easy-to-use tracker and app give real-time location updates to see where stuff is at all times. No more wild goose chases for you. It just works—using Helium. 2. MerryIoT smart home sensors — AUS/US, EU/UK Give your homeowner friends the power of smart leak detection, CO2 sensors, motion detection, and more with MerryIoT's home sensors. These helpful and cost-effective devices use the Helium Network so your friends can be aware of everything going on in their homes. They'll be oh so Merry(IoT) about being in such a safe and comfy environment. 3. Mimiq safety and tracking devices Another great gift for keeping loved ones and their stuff safe, Mimiq's line of personal safety and tracking devices will make them feel secure anywhere they go — whether in their home, in the office, or out on the ...
---

As the Helium Network continues its rapid growth (currently with over 974,000 Hotspots around the…


As the Helium Network continues its rapid growth (currently with over 974,000 Hotspots around the world!), we want to highlight some star users of the network. Keep reading for a roundup of some of the most exciting new network users, and be sure to follow us on Twitter and Instagram to stay in the loop on the coolest use cases of The People's Network. — Codepoint's Asset Tracking Solutions. — Helium and Codepoint are a match made in heaven: Codepoint asset trackers use the Helium Network for real-time, low-cost location updates. Watch Codepoint president and co-founder Michael Mathews talk about how Helium fundamentally changes asset tracking on Twitter and watch The Uplink with Codepoint on YouTube. — Senet and Helium Connect NYC. — Senet and Helium recently announced a new partnership that allows Senet's preexisting IoT customers to utilize the reliable and ubiquitous coverage of the Helium Network. To hear about how Senet and Helium cover NYC with food truck tracking, smart building monitoring, and gas leakage safety, watch the panel at Helium House NYC. — Tracking and Monitoring with Embedded Works. — Embedded Works thinks of themselves as the "General Contractors of IoT" — they provide a multitude of solutions from asset tracking to monitoring smart buildings with sensor kits. To hear what founder Andy Do has to say about working with Helium, check out this quick v...
---

Block 37: MOBILE PoC, Crowdspot, Breakpoint, & more!


This edition of the Block newsletter is full of exciting Helium updates, from the brand new Glad You Asked 5G video to updates on MOBILE Proof-of-Coverage, a Crowdspot upgrade, new IoT users, and community events! Catch up on all these happenings and more ⬇️.. — 📲 Glad You Asked 5G Video 📍MOBILE Proof-of-Coverage 🪄Crowdspot Upgrade 🎈HIP 70 Transition 🗓 Breakpoint Events 🌐 969K+ IoT Hotspots Deployed 📡 6K+ 5G Radios Activated 🎉 New IoT Users Join Ecosystem — What's Helium 5G? Glad You Asked. - It's official: The long-awaited sequel to the iconic "What's Helium? Glad You Asked" video just dropped. Watch the new video here, and send it to the next person who asks you about Helium 5G. — MOBILE Proof-of-Coverage - MOBILE Proof-of-Coverage (PoC) is a novel algorithm incentivizing people to build the Helium 5G network in as useful and efficient a manner as possible. Over the course of the next 12 months, PoC rewards will evolve from allocating tokens for simply being online to identifying and rewarding useful coverage. Read the full blog here. As a next step in the journey, speed tests will soon factor into the way MOBILE rewards are calculated for each 5G Hotspot. You can see how your Hotspot is currently performing today by checking out the 5G Hotspot's Statistics tab on Explorer. For more information, check out Helium Docs and tune into a MOBILE PoC AMA this Wednesday...
---

#HeliumHouse NYC Recap: Helium Mobile + T-Mobile, IoT Stars, HIP 70, & More!


Helium House NYC 🏠 just wrapped up on September 20th, and we're here to fill you in on the highlights. After a day of exciting programming at The Altman Building, the community celebrated in the city that never sleeps with an after party at Jungle Bird. It was a blast to connect with members of the Helium ecosystem. Big thank you to everyone who made the journey to celebrate The People's Network! If you weren't able to make it, don't worry: you can watch the full livestream and check out the highlights below. — Here are a few highlights: - Nova Labs is officially out of stealth and launching the world's first cryptocarrier with T-Mobile. Helium Mobile will bring the power of The People's Network right to your phone with affordable mobile plans that enable subscribers to browse, text, and mine crypto. To ensure nationwide coverage, Helium Mobile will use the Helium 5G network by default and use T-Mobile if there's insufficient Helium 5G coverage. Get on the waitlist to be first in line to experience Helium Mobile, and watch the fireside chat with T-Mobile at Helium House. The results are in: the community officially passed HIP 70! Check out the conversation at Helium House between Amir Haleem, CEO & Founder of Nova Labs, and Anatoly Yakovenko, Co-Founder of Solana, that covers why Solana was selected as the new L1 in the proposal and how this move benefits the entire Helium ecosystem. Want to know m...
---

Block 36: MOBILE, HIP 70, & Helium House NYC!


Since the last edition of the Block Newsletter, Helium has reached some impressive milestones: the Network celebrated its 3rd birthday, MOBILE rewards launched, Helium Improvement Proposal 70 went up for a vote, and the agenda for Helium House NYC was announced! Catch up on all these updates and more ⬇️ 🎂 Helium turned 3 years old 🎈 MOBILE mining launched 🆕 HIP 70 voting now live 🗽Helium House NYC in 1 week 🌐 948K+ IoT Hotspots deployed 📡 4K+ 5G radios activated 🎉 New users join the ecosystem 🤝 Nova Labs & FreedomFi team up 🗞 Latest news & content — MOBILE in 1K+ Cities - MOBILE, the reward for providing Helium 5G coverage, launched in August just in time for #cellularsummer ☀️. During the MOBILE Genesis period, approximately 100 million MOBILE tokens per day are distributed to all active Helium 5G Hotspots with compatible CBRS Small Cell Radios. Over 4K Helium 5G setups have already been deployed across 1K cities since launch and we're just getting started. Dive into this blog to learn more about MOBILE and how you can participate. You can also check out this twitter thread for helpful information about how to choose between indoor and outdoor setups. — HIP 70: Expanding HNT Ecosystem - Core developers released HIP 70, a proposal to scale Helium and provide benefits to the community, while maintaining the fundamentals of the Network and HNT. To achieve this, ...
---

The Wait Is Over. MOBILE Rewards Are Live.


Today, the Helium Foundation is excited to announce the start of MOBILE mining rewards. Anyone who has their Helium 5G Hotspot and compatible CBRS Small Cell Radio up and running will be able to earn the new MOBILE token for providing Helium 5G coverage to their area. — How we got here: HIP 51 passes, paving the way for Helium 5G and MOBILE. — The mission of the Helium Community has always been to build open, affordable, and secure global wireless networks that are owned and operated by the people. The first phase of this mission was to launch the Internet of Things (IoT) Network, which now consists of over 900K Hotspots worldwide and continues to grow each day. The IoT Network — powered by its Helium Network Token (HNT) crypto-economic system — completely changed the landscape of telecommunications, ushering in a new era of wireless connectivity that is democratized. Last month, the community behind The People's Network voted to pass Helium Improvement Proposal (HIP) 51, laying the groundwork for a new phase of the Helium mission. Now more networks can join Helium, each with their own community governance and token, increasing the Ecosystem's overall usage and value. The first new network to join the Ecosystem is Helium 5G. Much like the energy surrounding the launch of the IoT network and mining of HNT, people across the country are lighting up their communities with Helium 5G and mining MOBI...
---

Block 35: MOBILE, New Users, and Upcoming Events


#cellularsummer is here, but that's not the only thing heating up in the ecosystem over the past few weeks. This edition of the Block Newsletter is packed with exciting updates for the community: 🌎 890K Hotspots in 180 countries 🗳HIP 51 Networks of Networks approved 😎 MOBILE coming this month for #cellularsummer 🌦 New users monitor kegs, food trucks, & weather 🏡 Full Helium House ATX event 📱 Helium Wallet App launched 🏆 LoRaWAN roaming award with Senet 👥 Upcoming events & content — HIP 51: Network of Networks Approved. — HIP 51 was approved by the community in June to evolve Helium to a Network of Networks. With this approval, new networks such as 5G, WiFi, and VPN can be added to the ecosystem alongside IoT. To learn more about what HIP 51 unlocks, check out this blog and articles from Decrypt and The Block. — MOBILE Is Almost Here for #cellularsummer. — With the approval of HIP 51, MOBILE is set to launch this month as a reward for building Helium 5G coverage. Anyone can earn MOBILE during the Genesis phase for simply deploying a 5G Hotspot + CBRS Small Cell Radio bundle. Learn how you can participate here, and check out the MOBILE emissions schedule to dive deeper into rewards. — Full Helium House in ATX 🏠. — Helium House ATX was a smashing success during Consensus 2022 in June! To relive the memories, you can check out all the videos from the eve...
---

Today's Forecast: Accurate Weather Data with a Chance of WeatherXM Rewards


Tired of looking at your phone and wondering if it's actually going to rain today? WeatherXM is here to help. As the newest member of the ecosystem, WeatherXM is using Helium to collect high-quality, hyperlocal weather data and make it universally accessible, with the goal of creating impactful changes for industries such as agriculture that are heavily dependent on accurate weather readings. Based out of Greece, WeatherXM builds small weather stations that are able to be deployed in previously inaccessible areas and gather valuable weather information. The company has already shipped their first batch of 1,000 WiFi weather stations to customers around the world, and they are currently manufacturing more to meet demand as well as expanding their range with a new version that will connect directly to Helium and be even easier for users to deploy.WeatherXM weather station and app The company selected Helium for a number of reasons, including the shared passion for building decentralized networks and community-owned infrastructure. Additionally, WeatherXM's founders praised Helium's low cost of data transmission and rapidly-growing worldwide coverage that allows weather stations to be deployed in areas where cellular coverage is poor or non-existent. WeatherXM has also developed an incentive model to allow their users to earn for providing accurate weather data. Inspired by the Helium model, WeatherXM is working towards ...
---

Helium Wallet App Now Available for Download


Today, the Helium core team is excited to announce the launch of the Helium Wallet App, a single app to manage your tokens and identity on the Helium Network! Download today on Apple App Store and Android Play Store.A Little Background - In February 2022, the Helium core team announced the future of Helium Apps: the existing original Helium App would be split into its two functional components of 1) Hotspot management and 2) token management. You can read more about that here. As of today, the original Helium App is now the Helium Hotspot App for managing original Helium Hotspots*, and the new Helium Wallet App is for managing tokens and your identity. *The Helium Hotspot App will continue to support non-Helium Hotspots until all other Makers release their Maker App or Dashboard. The new Helium Wallet App is a culmination of 4 months of valuable input from our community. Since February, over 4,000 community members have beta tested the app and provided feedback on their experiences with it, and we're incredibly grateful. Thank you!Breakdown of Helium-related Apps as of June 8, 2022. Note that the Helium Hotspot App will continue to support non-Helium Hotspots until all other Makers release their Maker App or Dashboard.What will happen to Wallet functionality in the Helium Hotspot App? - We encourage all Helium token holders and Hotspot owners to download and switch to the new Helium Wallet App. Simply import the same 12-...
---

Sensative Connects Cities to Commercial Properties on Helium


Put your hands together for Sensative, the newest addition to the Ecosystem! Based out of Sweden, the company leverages the Internet of Things for cities and commercial property markets, empowering organizations with smart technology. Sensative forecasts upwards of 10,000 of their sensors sending data over The People's Network by late 2022, with go-to-market plans for a range of new LoRaWAN devices in North America and Europe. Started in 2013 as the result of an innovation competition for creating smart windows with hidden sensors, Sensative has evolved into a leading hardware and software supplier for smart cities and smart buildings. The company was awarded the Frost & Sullivan Award in 2021 as the most innovative IoT company in Europe, and has big plans to both sell Helium-compatible sensors to enterprise partners and provide an IoT application platform directly to end-users. https://medium.com/media/b6637f66e4db9e929a17f907b9b92194/href Sensative will soon be using The People's Network to help businesses radically improve services, simplify digitalization, boost efficiency and scalability, provide full data ownership, and scale business models.What Solutions Do They Offer? - Sensative offers two products to their users: Their patented Strips LoRaWAN sensors and their game-changing Digitalization infrastructure Management Systems (DiMS), Yggio. Strips sensors feature an ultra-slim discreet design, are easy-to-mo...
---
---
---
HNT Balloons As Token Gets 36% More Helium In Run-Up To Network Migratio...


Helium's native token HNT has been bloating in price since the start of the year. According to CoinGecko, the token is up more than 36% in the past week. This means that the token is ready for more gains in the coming days or weeks as Helium merges with the Solana blockchain. According to Helium's tweet back on December 16th, the two blockchains will merge in the 1st quarter of this year. Will HNT continue its bullishness post-merge? The Merge & External Developments On Helium The Helium-Solana consolidation event is not just the only thing marked for investors and traders to watch. Nova Labs, formerly known as Helium, and T-Mobile announced a partnership back on September 20 last year. Helium is migrating onto the @Solana blockchain ~Q1 2023. Did you know @Helium Hotspots will each be represented by an NFT on Solana—creating almost 1 million new Solana NFTs during the Helium #MintORama? If you missed our Transition AMA on Dec. 1st, here's a recap. — Helium Foundation (@HeliumFndn) December 15, 2022 According to the press release, the partnership would enable Helium Network users to use the T-Mobile 5G network alongside with Helium's own native 5G network. This would entitle users to opt-in of the MOBILE rewards system. This system rewards users for sharing data about Helium's dead spots location in the United States which would help them save on cellular data plans. The public beta launch of the rewards system will la...
---
Bitcoin Stuck Below $17K, Helium Explodes 27% (Market Watch)


Bitcoin continues to display little-to-no movements and has remained stuck under $17,000. Most altcoins are also quite stagnant on a daily scale, especially the larger caps. In contrast, Helium has soared by double-digits from the lower-cap alts. Bitcoin Failed at $17K After last week's brief voyage to above $18,000, bitcoin reversed its trajectory and started to lose value somewhat rapidly. This resulted in a price drop to and below $17,000. The most violent correction came earlier this week when the primary cryptocurrency fell to a three-week low of $16,300. However, the bulls reminded of their presence and pushed the asset north by a few hundred dollars. Consequently, BTC tried to take down $17,000 in the early hours of December 21 but was stopped. The subsequent rejection drove the asset back down to under that level where it's currently situated as well, following a non-volatile trading day. As such, BTC's market cap has remained around $325 billion, and its dominance over the alts sits at 40%. BTCUSD. Source: TradingView Helium Steals the Show Although more volatile in nature usually, the altcoins have also stalled for the past few days amid Coinbase's warning that they might suffer as well next year. Ethereum has managed to defend the $1,200 level and sits inches above it once again. Ripple, Dogecoin, Cardano, OKB, Tron, Shiba Inu, and Litecoin are also slightly in the green with gains of up to 1.5%. Binance Coin and Polygon have charted insignificant losses, in contra...
---
Billionaire Bill Ackman Touts Altcoins Helium (HNT) And DIMO – Why...


Another billionaire shilling another shitcoin or a good advice on a legitimate crypto project with strong fundamentals? This is the question crypto investors are likely to ask about a recent thread about Helium (HNT) and DIMO by billionaire Bill Ackman. Ackman is an American billionaire, investor and CEO of Pershing Square Capital Management who has been rather critical of cryptocurrencies in the past. In his new Twitter thread, however, he does an about-face. 'The telephone, the internet, and crypto share one thing in common. Each technology improves on the next in terms of its ability to facilitate fraud,' Ackman said, and continued: I was initially a crypto skeptic, but after studying some of the more interesting crypto projects, I have come to believe that crypto can enable the formation of useful businesses and technologies. The telephone, the internet, and crypto share one thing in common. Each technology improves on the next in terms of its ability to facilitate fraud. As such, I was initially a crypto skeptic, but after studying some of the more interesting crypto projects, I have come to — Bill Ackman (@BillAckman) November 20, 2022 Helium And DIMO, Not Bitcoin And Ethereum To support his thesis, however, Ackman did not necessarily pick the most popular and well-known cryptocurrencies. Not Bitcoin or Ethereum, but Helium and DIMO are his dubious picks. According to him, the two examples show that cryptocurrencies can have 'intrinsic value' and are not a versi...
---
Helium (HNT) Holds Gains Amid Market Downtrend


Helium (HNT), a cryptocurrency project focusing on the Internet of Things, has gained in recent times despite market conditions. According to CoinMarketCap, HNT has been up 8.42% over the last 7 days, trading at $4.90 at press time. Despite the gains, the token has found it difficult to break above the $5 mark. The price movement has been on a downward trend. It's uncertain if this will continue or not. Although earlier this morning, October 2nd, it was considerably higher than that. What makes this rate so exceptional for this coin? The market is behaving strangely. Friday's HNT price of $5.11 and recent volatile trends indicate this. This is a really positive sign for this cryptocurrency, as there is now a great deal of interest in it. The coin's value and trading volume have both increased since last week's all-time high. So far, today's trading volume is $19 million, although it's down 9.52% over yesterday's total of $21 million. The charts currently show a double top which indicates a bearish reversal pattern. However, the current price is still very much within the range of support levels. If the price continues to fall below these levels, then we could see further losses. But if the price breaks out of the resistance level, then we can expect some bullish momentum. HNT's price is currently trading at $4.85. | Source: HNTUSD price chart from TradingView.com Where Does Helium Go From Here? There's no telling where this coin will go from here, but things are going well fo...
---
Helium Execs and Friends Allegedly Hoarded Majority of Wealth: Report


After reviewing hundreds of leaked internal documents, transaction data, and interviews with five former employees of the $1.2 billion company, which boasted backings from Andreessen Horowitz and Tiger Global, Forbes found that insiders managed to quietly accumulate a majority of the tokens earned at the project's start. Helium executives and their friends have amassed much of the wealth generated in its earliest and most lucrative days, the new report states. Not 'People's Network'? According to the report, 30 digital wallets appear to be connected to Helium employees, their friends, and family. This group of wallets mined 3.5 million HNT in the initial three months of its inception. More than a quarter of all HNT was then mined by insiders in the next three months. The total funds were valued at $250 million when the price peaked last year but are worth approximately $21 million following the 2022 crash. Compensating early investors and employees by allotment of tokens is common for companies. Typically, these details are revealed in blog posts or white papers. While Helium established Helium Security Tokens (HST), as per which one-third of HNT tokens were to the insiders, this group of individuals still raked in assets that were meant for public supply. According to Forbes, these were worth millions. Helium's community, on the other hand, was left with just 30% of the total public supply. The company essentially allows users to run nodes in a wireless network in exchange f...
---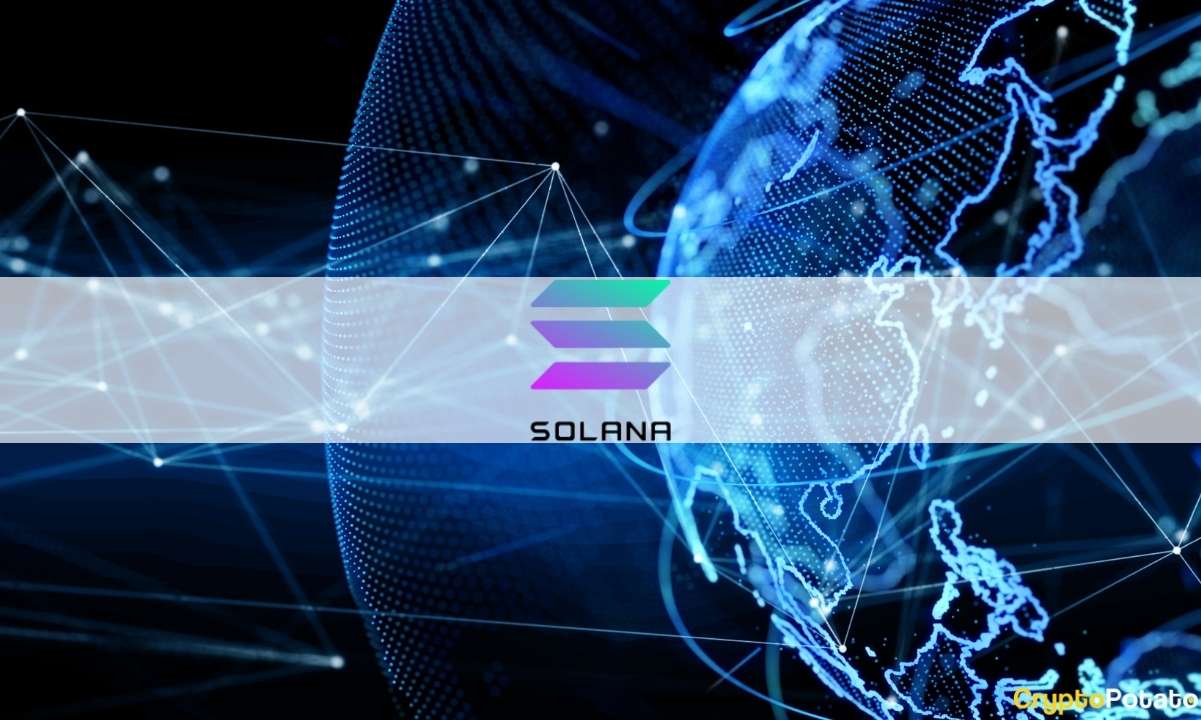 Helium Is Finally Moving From its Custom Blockchain to Solana


The community members of the Internet of Things (IoT) blockchain network, Helium, has voted for a complete transition to Solana to improve network scalability. The HIP 70 proposal published by the Helium Foundation has been in the works for several months. In August, the foundation detailed the reasons behind the core developers' inclination to Solana from its own bespoke chain to ramp up Helium in terms of speed, stability, and ability to serve more users. The vote for the migration began on September 12. A majority of 81.41% voted in favor of the migration, while the rest, 18.59%, stood against it. The proposal states, 'The proposed changes in HIP 70 do not change the fundamentals of the Helium Network or HNT, but provide several benefits to the Helium Network including more HNT available to subDAO reward pools, more consistent mining, more reliable data transfer, more utility for HNT and subDAO tokens, and more ecosystem support.' After the completion of the migration, a new version of the Helium Wallet App will be unveiled. The history of the Helium Layer 1 blockchain will remain public, and users can access the new application by updating their current wallet app. The holders of the HNT token will also be able to use other wallets within the Solana ecosystem, including Phantom or Solflare. For the uninitiated, Helium is a Google-backed startup founded in 2019. It is essentially a distributed wireless network that offers users crypto tokens as rewards for sharing their...
---
Solana (SOL) Heats Up 7% In Last 24 Hours As Helium Eyes Merge


SOL, Solana's native coin, has seen its value increase since the announcement of its impending merger with Helium. The developers of Helium came up with HIP 70, which aimed to relocate the entire Helium supply chain to Solana. Developers behind Helium have stated that increasing the network's scalability, stability, and speed were the primary motivations behind the merger. According to a Medium post published by Solana on August 31, the company proposes migrating the Helium ecosystem from the L1 chain to its own 'highly-scalable and fast blockchain,' which will allow for 'higher uptimes, greater composability, and a faster user experience while maintaining the security and low cost of using the Helium Network.' SOL Trading Volume Up A Decent 250% Recent data shows that SOL's trading volume has increased by an impressive 250 percent, from a recent low of $675,184 to today's trading volume of $1,685,409. When business volume rises, prices tend to rise as well. The price increased by 11.52 percent in just 12 hours on September 2. This most recent upward movement resulted in a price of $38.06. On Wednesday, however, a fairly severe correction follows this bull pattern. A rising price carries with it the possibility of a sell-off, since some traders may seek to make a profit. This occurred shortly after SOL's price peaked at $38.82. The rapid reversal occurred just one day after the bull movement. Solana-Helium Merge To Shape Investor Confidence After the mar...
---
Helium (HNT) Recovers With Double-digit Gain, Can Bulls Push to $12?


Despite a strong bullish run in recent months, Helium (HNT) was unable to hold its ground against tether (USDT), with the price falling from an all-time high of $50 to around $5. The recent price increase in Bitcoin (BTC) has had a positive impact on the overall market, as most altcoins continue to show strength, producing more than 100% gains, with Helium (HNT) price also in the picture due to its impressive recovery. (Data from Binance) Helium (HNT) Price Analysis On The Weekly Chart The price of HNT has struggled to replicate its recent bullish move, which saw the price rally to $50 with a strong bullish sentiment. After falling from a high of $50 to a low of $4, HNT has struggled to stay afloat. HNT has formed strong support at $4, which appears to be a good area for most traders to place buy orders. HNT's price could end the week on a more bullish note ahead of a new weekly candle. With such strong sentiment, HNT could reach a high of $8 and possibly $12. The price of HNT is facing resistance at $6.5 as it cannot trend higher in price; if HNT flips this region, we could see the price rising to $8-$10 and even higher. Weekly resistance for the price of HNT - $6.5. Weekly support for the price of KNC - $4.5. Price Analysis Of HNT On The Daily (1D) Chart Daily HNT Price Chart | Source: HNTUSDT On Tradingview.com The price of HNT was rejected from $25 as it fell to a low of $4; the price of HNT bounced from this after forming support to withstand sell orders. HNT rose...
---
Helium Coin Price Bloats 30% – Can HNT Expand Past $5?


Helium (HNT) has been flushed in green, standing out from all the reds in the crypto space. HNT price bounces back from key support at $3.4 Helium intraday trading volume registers 378% plunge HNT price to sprint past the $5 level Helium price has bounced back from its support key spotted at $3.4, prompting a new rally which can spike past the $5 level. Based on the HNT technical chart, the token is showing a dip since it lost its grip on the key support found at $8.3 in August. HNT price has slumped by 59.6% as it nosedived to $3.32, its 52-week low so far. Chart: TradingView.com Regardless of how negatively the rest of the market is performing such as Bitcoin, which is dipped in red and fell under the $19,000 level, HNT price still reigns with the formation of an engulfing candle validating a bullish stance. Apparently, the HNT price was able to recuperate from the $3.32 mark and skyrocketed by 30% hinting at a bullish reversal. Helium Price Seen Rising 19% According to CoinMarketCap, HNT price is up by 0.77% or $4.90 as of this writing, The immense increase in terms of trading volume implies that buyers are going on an exciting shopping spree at discounted prices. With consistent buying pressure, Helium price may spike to as much as 19% before it taps on the psychological zone set at $5. At this point, the HNT price can validate whether buyers are seriously committed despite the resistance and at the same time, this also tests whether the price is flexible and can sti...
---
Helium (HNT) Deflates 15% After Proposed Transition To Solana


The Helium network, a blockchain-powered wireless system, may soon undergo significant revisions as its key developers consider switching to Solana. The proposal by Helium's core developers to switch from their own blockchain network to Solana's was codenamed 'HIP 70.' Since developers revealed a plan to migrate the network to Solana, the value of HNT has plummeted. The HIP 70 proposal to move to the Solana blockchain aims to improve data transit, network coverage, and dependability. Some of the network issues have been described in a recent post on Medium. Helium Switch To Solana Aims To Solve Technical Issues The post suggests that less Proof of Coverage activity occurred due to the network's massive scale. They believed the blockchain's inefficiencies were to blame for the lower than usual volume of transactions. In particular, there are problems with data packet transfers and the overall network load between the blockchain and the validator. The projected network-wide move was intended to resolve or significantly reduce the issues currently plaguing the network. According to a blog post by the Helium Foundation: 'Thousands of developers across the world are working on apps that are only conceivable on Solana owing to its quick and cheap transactions, real-world NFT applications, business-to-business and business-to-consumer marketplaces, and more.' The proposal's goal was to build a network that was faster, safer, and more scalable, however the market rejected this idea. ...
---
Biggest Movers: APE Extends Rally, HNT Recovers Following Recent Losses


Apecoin rose for a fourth consecutive session on Wednesday, as prices of the token climbed by as much as 5%. Today's surge sees the token move to its highest level since last Friday. Helium was another notable gainer on hump day, rising by as much as 14% earlier in the day.Apecoin (APE) Apecoin (APE) was one of Wednesday's big movers, as prices of the token rose for a fourth consecutive session. Wednesday saw APE/USD rally to an intraday peak of $5.50, less than a day after trading at a low of $5.08. As a result of today's surge, APE moved further away from its $5.00 floor, and climbed higher towards a key resistance level of $5.80. Although it appears that bulls may be able to recapture this ceiling, there seem to be some significant obstacles ahead, which could prevent prices from rising any further. Looking at the chart, the 14-day relative strength index (RSI) is currently tracking at 37.87, which is marginally below the resistance level of 40. Should APE bulls want to move beyond $5.80, and potentially break into $6.00 territory, then they will need to overcome the upcoming ceiling. Helium (HNT) Whilst APE was a notable mover on Wednesday, Helium (HNT) was one of the day's biggest gainers. Following almost 12 days of lower lows, which landed the token at a bottom of $6.30 on Monday, HNT rallied to a six-day high earlier today. HNT/USD surged to a peak of $7.66 during Wednesday's session, which is the highest point the token has traded at since last Thursday. Today's r...
---
Biggest Movers: HNT Nears 1-Week High, as XMR Rebounds on Friday


HNT was moving towards a one-week high on Friday, as it rebounded following losses in yesterday's session. Prices have now risen for two of the last three days, and this comes as XMR climbed for the first time in nearly two weeks. Helium (HNT) HNT was trading higher today, as bulls re-entered the market following a red wave that hit prices during Thursday's session. Following a low of $9.97 during yesterday's session, HNT/USD raced to an intraday peak of $11.42 earlier in the day. The move sees HNT move back above its resistance level of $10, and it now looks to be heading for a seven-day peak at $11.90. As of writing, helium is currently trading around $11.16, as earlier bulls have vacated their position, instead choosing to secure gains. Despite this, the current short-term momentum remains bullish, leading the 14-day RSI away from oversold levels. Currently the Relative Strength Index is trading at 55.31, which is marginally below a ceiling of 58.10, which seems to be the next target for bulls. Monero (XMR) June has been far from kind to XMR traders, with the token in the red for the majority of the month so far. XMR/USD rose to an intraday high of $116.16 earlier on Friday, which comes less than 24-hours after prices were trading at $104.82. This move follows a streak that saw monero move to lower lows for a period of two weeks. As a result of these declines, XMR fell to its lowest point since September 2020 earlier in the week, however following today's surge, we are ...
---
Biggest Movers: THETA, HNT Rise Over 20%, Despite Crypto Crash


THETA was trading higher on Tuesday, as prices rebounded, moving away from multi-year lows in the process. HNT also rallied, climbing by as much as 20% earlier in today's session. Theta Network (THETA) THETA was one of the most notable movers during today's session, as prices gained by nearly 20% earlier in the day. Following a low of $0.9688 to start the week, THETA/USD rose to an intraday peak of $1.22 on Tuesday. Today's surge saw THETA move away from yesterday's bottom, which is the lowest level prices have been since December 2020. As of writing, prices are now back above $1.00, and are trading slightly above a key support point of $1.14. Should this floor begin to stabilize, we could see bulls slowly re-enter the market, and gradually look to regain price momentum. For this to happen, the 14-day RSI must remain above its own support point at the 40 level, and move to break past resistance of 42 thereafter. Helium (HNT) HNT was another big mover on Tuesday, as prices rebounded, ending a streak of four straight daily declines. Helium hit an intraday high of $10.21 earlier in today's session, which comes less than a day after trading at a low of $7.45. Despite these declines, prices rose by as much as 23% today, moving past resistance of $9.80 in the process. However, following the earlier breakout, momentum in HNT has slightly eased, with prices once again trading below $10. This is likely a result of the Relative Strength Index finding a support point of its own at 50...
---
Biggest Movers: ADA Hits 1-Week High, HNT Nearly 20% Higher on Monday


Cardano was nearly 15% higher on Monday, as crypto markets were mainly in the green to start the week. Despite gains from ADA, HNT was one of the biggest movers today, as it rose by over 20%, hitting its highest point in over a week. Cardano (ADA) ADA rallied on Monday, as it rose by nearly 15% on the day, following three back-to-back sessions of gains. Today's rally was the most notable from the past two days, and resulted in prices surging to their highest level since May 23. This recent run began following a false breakout of support at $0.4600, with prices now rallying to an intraday high of $0.5449 earlier today. Looking at the chart, today's peak has taken ADA/USD near its resistance point of $0.5580, which hasn't been broken since May 18. The 14-day RSI is also hovering around its own ceiling at 44.60, and it is unlikely there will be any further rallies, unless this obstacle is overcome. Helium (HNT) Whilst ADA was one of the most notable movers on Monday, due to its top 10 status, HNT was arguably the biggest in crypto markets. HNT rose by nearly 24% to start the week, with prices hitting an intraday peak of $8.90 in the process. This recent run of form from HNT also was birthed at its price floor of $6.70, and has gone on to break an interim resistance point of $8.50. Bulls now look to be attempting to recapture a high of $9.90, which is the only remaining obstacle before HNT returns to the $10 mark. Looking at the chart, the RSI will potentially also pose a thr...
---
Biggest Movers: BCH up 30% in the Last Week, ADA, HNT Higher on Tuesday&...


BCH has been one of the biggest gainers in the last week, and that momentum continued during Tuesday's session. As of writing this, ADA and HNT were also trading by over 10% higher, as bullish pressure remained within crypto markets. Bitcoin Cash (BCH) BCH was undoubtedly one of the biggest gainers on Tuesday, as it rose for its fourth session in the last five days. Following a low of $320.29 on Monday, BCH/USD climbed to an intraday high above $375 on Tuesday. Today's move came as prices surged past the recent resistance level of $334, and rose to their highest level since January 18. As a result of today's rally, BCH is now trading over 30% higher in the last seven days, with today's value climbing by 13.55%, as of writing. Looking at the chart, the 14-day RSI is now tracking at 72.19, which is easily the most price strength it has hit since last August. Logically, many will now be anticipating a reversal, however, with the 10-day and 25-day moving averages only just crossing, there could still be further gains. Helium (HNT) Although ADA rose by almost 10% earlier in today's session, it somewhat fell off from those highs, giving way to other big movers on Tuesday. One of these was HNT, which remained over 10% higher for the majority of today's action, climbing to an intraday high of $24.51 in the process. This follows on from yesterday's low of $21.26, which came after a selloff at the resistance level of $24.85. As of writing this, HNT is now slightly over this ceilin...
---
Biggest Movers: Apecoin up Nearly 100% on Second Day of Trading, AAVE, H...


On its second day of trading, APE rose by nearly 100% and is up over 1,200% in the last two sessions. Although gains were significantly more muted, AAVE and HNT also climbed higher to end the week. AAVE Although APE was undoubtedly today's biggest mover, there isn't much to discuss in the way of technical analysis, due to it only being in circulation for less-than 48-hours. As such, AAVE takes this honor by default, as its price climbed by over 10% during today's trading session. Following a low of $142.83 on Thursday, AAVE/USD rose to an intraday high of $159.78, which is its highest level since February 17. This high came as prices broke out of the recent resistance level of $149.00, following five consecutive days of gains. As a result of this streak, the 14-day RSI has risen to a high of 65 for the first time since December, meaning that AAVE is now overbought. Should this momentum continue despite its current position, we could see prices targeting the $192 level next. Helium (HNT) Despite trading within a long-term descending triangle, HNT has now risen for five consecutive sessions, and is up nearly 6% today. As of writing this, HNT/USD rallied to an intraday peak of $24.22, following a low of $19.02 to begin the week. This comes as trades moved the price away from support of $20 on Monday, to now trading at a 17-day high. As a result of these gains, price strength has climbed to its highest level since early February, with the RSI now hitting a high of 54.74. Lo...
---
Helium Rent Launches a New Way to Rent Helium Mining Hotspot to Bolster ...


[PRESS RELEASE - Hongkong, Hongkong, 1st March, 2022] As more people begin to explore the realm of cryptocurrency, a new, fast-growing startup is helping people mine for Helium with minimized risks. HeliumRent, offers customers the ability to rent a shared hotspot—eliminating hefty startup costs for those just getting started. HeliumRent's new service is reliable, legal, and secure, offering 24/7 customer support from industry experts. Customers who are interested in renting a Helium Hotspot Plan can visit HeliumRent's website to select from one of four plans. The Shared Hotspot Plan, priced at $49, returns 1.13% over 180 days. The Bobcat Hotspot Plan, at $535, increases returns to 1.63%. The Bobcat Cluster Plan at $1635, returns 1.93%. Finally, the highest tier plan—the RAK City Plan—returns 2.13%. Once a plan has been purchased, customers connect to The People's Network, Helium's peer-to-peer wireless network, to earn Helium. HeliumRent conducts proof-of-coverage testing on behalf of its customers, making it easier than ever before to grow profits. Earnings are credited to users each day, with the option to withdraw income in multiple currencies, including Bitcoin, Ethereum and USDT. HeliumRent uses only the best, most trusted companies in the hotspot mining industry to ensure maximum profit, including Bobcat, Linxdot, RAK and others. Users can also take advantage of HeliumRent's referral program, allowing them to earn up to s...
---
More Helium (

#HNT

) News