| | | |
| --- | --- | --- |
| | Hive | #HIVE |
---
| | | | | |
| --- | --- | --- | --- | --- |
| HIVE Price: | $0.36 | | Volume: | $2.2 M |
| All Time High: | $3.24 | | Market Cap: | $59.8 M |
---
---
| | | | | |
| --- | --- | --- | --- | --- |
| Circulating Supply: | 167,697,606 | | Exchanges: | 11 |
| Total Supply: | 381,020,256 | | Markets: | 20 |
| Max Supply: | — | | Pairs: | 22 |
---
---
---
The price of #HIVE today is $0.36 USD.

The lowest HIVE price for this period was $0, the highest was $0.357, and the current live price for one HIVE coin is $0.35679.

The all-time high HIVE coin price was $3.24.

Use our custom price calculator to see the hypothetical price of HIVE with market cap of BTC or other crypto coins.
---
---
The code for Hive crypto currency is also #HIVE.

Hive is 3.7 years old.
---
---
The current market capitalization for Hive is $59,832,908.

Hive is ranking upwards to #317, by market cap (and other factors).
---
---
There is a big daily trading volume on #HIVE.

Today's 24-hour trading volume across all exchanges for Hive is $2,171,343.
---
---
The circulating supply of HIVE is 167,697,606 coins, which is 44% of the total coin supply.
---
---
---
---
---
---
---
---
CZ Reveals Client Execs Kidnapped, Hive Increases Mining Power, Blackroc...


Changpeng Zhao, the CEO of leading crypto exchange Binance, recently revealed that executives of a Binance client were kidnapped and shaken down for their crypto holdings. In other news, Vancouver-Based Hive Digital has increased its mining power and Blackrock has weighed in on the topic of ethereum exchange-traded funds (ETFs). This and more just below, in the latest Bitcoin.com News Week in Review. Binance Client Executives Kidnapped, Forced to Empty Crypto Wallets - CZ Says Total Loss Was $12.5 Million Binance CEO Changpeng Zhao (CZ) has shared a story of how executives of a Binance client were abducted and forced to empty their crypto wallets. CZ detailed how the cryptocurrency exchange was able to track the transactions and freeze over 94% of the stolen funds. Read More Blackrock Outlines Why SEC 'Must' Approve Spot Ethereum ETFs The world's largest asset manager, Blackrock, has outlined why the U.S. Securities and Exchange Commission (SEC) 'must' approve spot Ethereum exchange-traded funds (ETFs). Nasdaq, which has filed with the SEC to list and trade shares of Blackrock's spot ether ETF, believes that approval of a spot ETH ETF would be 'a major win for the protection of U.S. investors' in the crypto space. Read More Kevin O'Leary Warns Spot Bitcoin ETF Approval Could Be 18 Months Away Shark Tank investor Kevin O'Leary, aka Mr. Wonderful, has cautioned that it could take another year and a half for the U.S. Securities and Exchange Commission (SEC) to approve a spot...
---
Hive Bolsters Mining Power With Purchase of 4,800 Bitmain S19k Bitcoin M...


On Tuesday, Hive Digital, a bitcoin mining company based in Vancouver, revealed its acquisition of 4,800 Bitmain S19k Antminer mining rigs. Hive stated that this purchase is intended to strengthen the firm and strategically position it for the anticipated reward halving.Vancouver's Hive Digital Ups Ante With 4,800 Antminer Buy In recent months, there has been a notable surge in bitcoin mining companies acquiring substantial quantities of mining rigs from leading manufacturers. Hive Digital (Nasdaq: HIVE) joined this trend on November 14, announcing their purchase of 4,800 Antminer S19k Pro units from Bitmain. The company expects these units to be delivered within 30 days, aiming to enhance Hive's efficiency measured in joules per terahash (J/T). The Antminer S19k Pro, a SHA256-based, air-cooled mining rig, boasts a hashrate capability of up to 120 terahash per second (TH/s). These machines consume approximately 2,760 watts (W) from the wall and have an efficiency of about 23 J/T. Hive's strategy is to upgrade its older 38 J/T machines to these more efficient 23 J/TH models prior to the block reward halving. Scheduled for April 2024, this halving event will slash miners' earnings by over half. Recent data from theminermag.com indicates that Hive is 'one of the least efficient operations.' According to Miner Mag, Hive's bitcoin mining costs surged by 21.2% in the third quarter, reaching over $22,000 per BTC mined. Hive also revealed on Tuesday that it has acquired a total of 8...
---
Crypto Miner Hive Blockchain Posted Net Loss of $90.4M for Q3 2022


Crypto mining saw severe losses last year as prices went south. Several notable players in the space slid into bankruptcy, while others had to take cost-cut measures and shut down branches. This was also reflected in the Canadian cryptocurrency miner Hive Blockchain's revenue, which halved to $14.3 million in Q3 as compared $29.6 million total it made in the previous three-month period. Hive Blockchain's Q3 Result According to the official report, Hive said hedging its energy contracts, selling power back to the grid, and optimizing its operating capacity to focus on maximum profit per KWHR helped it realize a profit from mining operations in the third quarter of 2022. During this period, it reportedly mined 787 Bitcoin, with a 25% Gross Mining Margin representing $3.62 million of income from mining operations. The Vancouver-based cryptocurrency miner recorded a net loss of over $90 million as a result of the 'impairment from the value of ASIC and GPU chips declining with the drop in Bitcoin and Ethereum prices and the mark-to-market Bitcoin HODL position.' Moreover, the falling crypto prices considerably affected its gross mining margin, which fell by 77% to $3.6 million in Q3 2022 from $15.9 million in the same period in the previous year. Ethereum Mining Out of the Picture Q3 2022 was the first quarter that the company did not mine any ETH following the Merge upgrade in September. Hive's Executive Chairman Frank Holmes remains optimistic even as mining the world's largest ...
---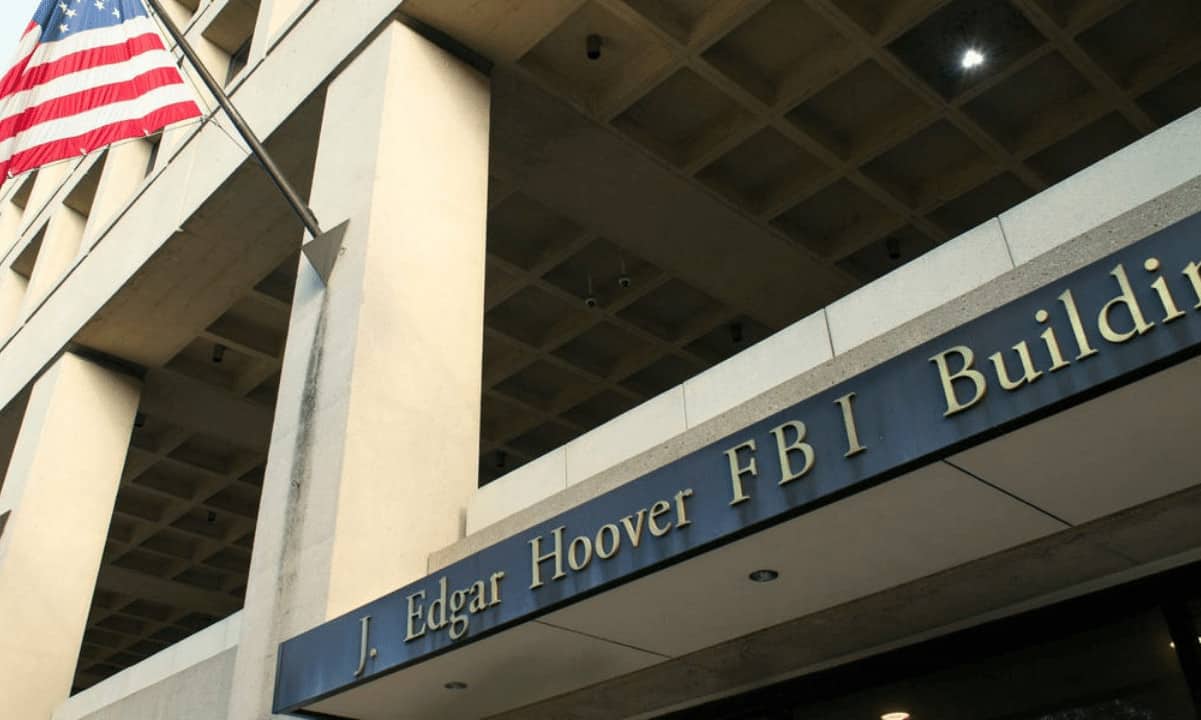 FBI Announces Takedown of Hive Ransomware Network


The FBI announced the takedown of Hive, a ransomware network with members across multiple states in Europe and North America, in a recent press release. The US agency stated that they had been on the case since at least 2021. Hackers Hacked Despite the efforts of the FBI, the network was tough to crack. However, in July of 2022, law enforcement was able to penetrate the cybercrime group's control center, gaining access to the decryption keys that were to be given to victims who paid the requested ransom. A high-profile example of this attack would be the encryption of the Costa Rican healthcare service's computers during the spring of 2022, with Hive requesting $5 million in Bitcoin in exchange for decryption. As a result, over the last few months, the FBI quietly approached the victims of the attacks, offering them the keys and denying up to $130 million in ransomware payments, effectively cutting off the group from funding. The hackers are believed to have secured around $100 million in ransom payments across more than 1,500 victims – which means the FBI effectively denied them more than half of all potential payouts. The FBI reached out to both victims who contacted law enforcement and those who didn't. Unfortunately, only 20% of Hive's victims asked for help, prompting FBI Director Christopher Wray to remind the public that often, the only way victims of cybercrime can be assisted is if they reach out. "The coordinated disruption of Hiv...
---
Hive Ransomware Network Dismantled by American, European Law Enforcement


Law enforcement authorities from over a dozen countries in Europe and North America have taken part in disrupting the activities of the Hive ransomware group, the U.S. Justice Department and Europol announced. Hive is believed to have targeted various organizations worldwide in the past couple of years, often extorting payments in cryptocurrency.Captured Decryption Keys Helped Hive Victims Avoid Paying $130 Million in Ransom Ransomware network Hive, which has had around 1,500 victims in more than 80 countries, has been hit in a months-long disruption campaign, the U.S. Department of Justice (DOJ) and the European Union Agency for Law Enforcement Cooperation (Europol) revealed. A total of 13 nations participated in the operation, including EU member states, the U.K. and Canada. Hive has been identified as a major cybersecurity threat as the ransomware has been used by affiliated actors to compromise and encrypt data and computer systems of government facilities, oil multinationals, IT and telecom companies in the EU and U.S., Europol said. Hospitals, schools, financial firms, and critical infrastructure have been targeted, the DOJ noted. It has been one of the most prolific ransomware strains, Chainalysis pointed out, which has collected at least $100 million from victims since its launch in 2021. A recent report by the blockchain forensics company unveiled that revenue from such attacks has decreased last year, with a growing number of affected organizations refusing to pay t...
---
Hive Blockchain Bucks The Bearish Trend By Holding $68 Million In Bitcoi...


The extreme microeconomic factors, rising inflation, and increased energy cost have impacted the profitability of Bitcoin miners. Amid the ongoing bear market, many Bitcoin miners find it difficult to stay afloat and maintain their operation costs. Moreover, the Bitcoin hash rate is surging, further increasing the pressure on miners. Most miners obtained high-interest loans, which they could not offset due to the current economic conditions. According to a Bloomberg report, some mining firms like Core Scientific have warned investors of impending bankruptcy. Other Bitcoin miners, such as Iris Energy and Argo Blockchain, are among the mining firms feeling the pain from the harsh conditions. HIVE Declares Debt-free Balance Sheet Amid Bearish Mining Returns However, in all these difficulties, a Canadian Bitcoin miner called Hive Blockchain (HIVE) reportedly released its production report. The report revealed that Hive Blockchain has 3,311 Bitcoin worth $68.8 million. The report showed that the mining firm is debt-free while its counterparts feel the pinch from the crypto winter. In October, HIVE mined 307 BTC at an average of 115 BTC per exhaust. In a statement, the executive chairman of HIVE, Frank Holmes, confirmed how proud they are of the results. Holmes said they are happy to produce above 300 BTC monthly. Bitcoin price collapses on the chart l BTCUSDT on Tradingview.com According to the CEO, they produced Bitcoin of about 1% of the global network, an all-time high despite...
---
Hive Blockchain Reveals No Debt Costs as it Holds 3,311 Bitcoin


Prominent Bitcoin miner Hive Blockchain revealed having 3,311 Bitcoin, worth more than $68 million, as of November 5, 2022. In its latest production report, the Canadian firm said it does not have expensive borrowing against equipment such as ASICs or GPU chips, or digital assets. Amidst Bitcoin's price hovering around $20k, difficulty soaring, and high energy costs, miners in the network are under tremendous pressure. Mining companies, too, have been reeling under the bear market. Compute North filed for Chapter 11 bankruptcy in the US Bankruptcy Court for the Southern District of Texas earlier this year, while Iris Energy disposed of $100 million in equity in a bid to generate some cash. Firms such as Argo and CleansSpark borrowed millions against their mining equipment. Hive, on the other hand, has managed to grow its balance sheet of Bitcoin in the last fiscal quarter. By June-end, HIVE had 3,231 Bitcoin, and as of November 5, 2022, the firm has 3,311 Bitcoin, with a market value of over $70 million USD. The company's Executive Chairman Frank Holmes said, 'We are very happy to be producing over 300 Bitcoin per month, which is about 1% of the global network, even when network difficulty is at an all-time high. We have sold all our Ethereum holdings. In October we produced an average of 9.9 Bitcoin per day.' Earlier this year, Hive entered into an agreement with Intel to purchase new ASIC chips. As reported earlier, the deal was part of the Canadian entity's broader...
---
HIVE Blockchain Could Start Mining New Crypto Assets After the Merge


The Canadian cryptocurrency miner HIVE Blockchain announced its August production figures, saying it mined 290.4 BTC and 3,010 ETH. The company's equivalent BTC production was 518.8 BTC with an average hashrate of 3.70 Exahash. HIVE Blockchain also acknowledged the potential of Ethereum's upcoming 'Merge,' vowing to start mining various other GPU mineable coins once this process gets completed. HIVE's Performance in August In a statement, the firm disclosed it had mined a record amount of bitcoin last month despite the recent difficulty increase of nearly 10%. 'In August, we produced an average of 16.7 Bitcoin Equivalent per day, comprised of approximately 9.4 BTC per day and our Ethereum production of approximately 97 Ethereum per day. We are pleased to note that as of today, we are producing over 9 BTC, even with last week's Bitcoin difficulty increase of almost 10%,' stated Frank Holmes - Executive Chairman of HIVE. Bitcoin's mining capacity was with an average hashrate of 2.07 Exahash, while Ethereum's was 6.19 Terahash. Aydin Kilic - President & COO of HIVE - said the company strives for 'operational excellence,' ensuring 'ideal Bitcoin and Ethereum output figures.' Adding the latest production to the equation, the company held 3,258 BTC (around $61 million calculated at today's prices) and 5,100 ETH (approximately $7.7 million) as of August 31, 2022. The miner also touched upon Ethereum's upcoming transition from Proof-of-Work consensus mechanism to Proof-of-Stake (know...
---
Publicly-Listed Miner Hive Plans to Transfer ETH Hashrate to Other GPU M...


While the cryptocurrency community prepares for The Merge, the Nasdaq-listed, Hive Blockchain Technologies, revealed in the company's August 2022 production update that it plans to re-distribute its hashpower dedicated to Ethereum toward 'other GPU mineable coins.'Hive's Technical Team Researches Other GPU Mineable Coins On September 6, Hive Blockchain Technologies (Nasdaq: HIVE) published the company's August production report which talks about a 'record monthly BTC production' and the appointment of a new general counsel member. Hive also discussed the upcoming Ethereum network transition from proof-of-work (PoW) to proof-of-stake (PoS). Hive dedicated 6.49 terahash per second (TH/s) of Ethash hashrate toward the Ethereum chain in August and saw an average of 6.19 TH/s during the last 30 days. The publicly listed mining operation also talked about the Bellatrix upgrade and the estimated Merge date. The company has been preparing for the transition and will dedicate its GPU hashrate elsewhere. 'Hive has already commenced analysis of mining other GPU mineable coins with its fleet of GPUs, and is implementing beta-testing this week, prior to [The Merge],' Hive said on Tuesday. 'The company's technical team is implementing a strategy to optimize the hashrate economics of the 6.5 Terahash of Ethereum mining capacity in the event of Ethereum's transition to proof-of-stake, across various other GPU mineable coins.' Most of Hive's mining capacity is dedicated to mining bitcoin (BTC...
---
Hive Investments: A Next-Gen DaaS and NFT Ecosystem


The crypto and blockchain industry has grown beyond just trading cryptocurrencies. Today, blockchain concepts like decentralized finance (DeFi) and non-fungible tokens (NFTs) have attracted many investors to the space with the hope of making massive gains. While some investors are experienced with these complex DeFi protocols, the average Joe interested in DeFi products has neither the experience nor the technical skill to maximize their opportunities in the ecosystem. The emergence of DeFi-as-a-Service (DaaS) has changed that narrative, as DaaS protocols are able to manage a treasury of funds on behalf of investors with the returns distributed among them according to their contributions. However, many DaaS protocols also pose significant risks to unwary investors due to the volatile nature of the cryptocurrency space. Hive Investments intends to become the go-to DaaS platform for the industry by providing investors with long-term sustainability. What is Hive Investments? Hive Investments is a next-gen NFT and DaaS protocol built on the Polygon network that aims to improve on some of the major issues faced by the industry. The project is working to acquire market-leading returns on all treasury investments while expanding its ecosystem. Hive aims to bring the best out of the DeFi and NFT sectors and provide users with sustainable earning opportunities. Users, addressed as Bees, simply have to mint (or purchase) an in-house NFT which gives them access to all platform benefits ...
---
Bitcoin Miner Hive to Purchase Intel Mining Chips, Firm Reveals a 100 MW...


On March 7, the publicly-listed mining firm Hive Blockchain Technologies announced the company inked a deal with Intel to purchase new ASIC mining chips. Additionally, Hive has formed an agreement with an original design manufacturer (ODM) and a non-binding letter of intent with Compute North. Hive said the company plans to deploy 100 MW of mining capacity to Compute North's renewable energy facilities in Texas.Hive to Purchase ASIC Chips From Intel, Aims to Deploy 100 MW in Texas The blockchain company and mining operation Hive (TSX.V: HIVE) (Nasdaq: HIVE) has revealed it has entered a supply agreement with Intel Corporation (Nasdaq: INTC). Hive will obtain Intel's new ASIC mining chips that will be leveraged in custom-built equipment made for the company. The blockchain firm says it has a manufacturing agreement with an ODM that specializes in 'electronics manufacturing.' 'Hive's engineering team will draw on its expertise in hardware and software implementation and will work closely with Intel and the ODM partner on the systems integration,' Hive's announcement notes. 'These miners are expected to be delivered over a period of one year starting in the second half of calendar 2022, the effect of which, if they are all installed, would be an expected increase of up to 95% in our aggregate Bitcoin mining hashrate from 1.9 exahash per second.' In addition to the deal with Intel, Hive detailed it closed another agreement with Compute North in order to deploy a 100 MW mining cen...
---
Green Mining Company HIVE Secures Deal To Buy A Number Of Intel's ...


The ESG-focused mining company HIVE is the latest organization to sign a deal with Intel. It joins Block, Argo Blockchain, and GRIID, as the first clients and testers of the giant's new ASICs. Intel's Bonanza Mine project is quickly becoming one of bitcoin's stories of the year. It's funny that, so far, no one has seen the equipment. The idea of a bitcoin miner made in the US is appealing, though. Plus, the project's rollout has been masterful so far. The headline here is that "HIVE owns state-of-the-art, green energy-powered data centre facilities in Canada, Sweden, and Iceland, where we source only green energy to mine." In a recent press release, the company announced the Intel deal and its intention to expand into the US. "The Company is planning for a 100 MW deployment at one of Compute North's renewable energy campuses in Texas." HIVE self-proclaimed itself "the first cryptocurrency mining company with a green energy and ESG strategy'. The company's other significant characteristic is that they're holders. "Since the beginning of 2021, HIVE has held in secure storage the majority of its ETH and BTC coin mining rewards." That goes in line with new data that shows that miners are quietly accumulating bitcoin as the market bleeds. BTC price chart for 03/08/2022 on Capital.com | Source: BTC/USD on TradingView.com What Do We Know About HIVE 's Deal With Intel? Not much, really. "...
---
Hive Strikes a Deal With Intel to Buy New ASIC Chips for Bitcoin (BTC) M...


Crypto miner Hive Blockchain has announced a Supply Agreement with Intel to buy new ASIC chips. Pitched as 'high-performing,' these chips will be incorporated into mining equipment that will be custom-made for Hive. The company has also struck a manufacturing deal with an ODM (original design manufacturer) that focuses on electronics manufacturing.d Intel Supply Agreement According to the official announcement, the deal is part of its US expansion plans. Hive revealed that ODM will integrate Intel's blockchain accelerators into an air-cooled Bitcoin (BTC) mining system. Under the agreement, Hive's engineering team will work closely with Intel and draw on its expertise in hardware and software implementation as well as the ODM partner on the systems integration. The delivery of the miners is expected to start in the second half of 2022 and continue for over one year. Hive also estimates an increase of 95% in its aggregate Bitcoin mining hash rate from 1.9 Exahash per second once the miners are installed. Aydin Kilic, President and COO of Hive, acknowledged that the team was excited to take the step with the North American-based semiconductor manufacturer after months of careful planning and stated: 'HIVE is committed to implementing these next-generation blockchain accelerators in its green energy infrastructure. This Intel Supply Agreement coupled with the ODM manufacturing agreement creates a pathway from chip production to an ASIC miner that sets us apart from our competito...
---
More Hive (

#HIVE

) News