| | | |
| --- | --- | --- |
| | HitChain | #HIT |
---
| | | | | |
| --- | --- | --- | --- | --- |
| HIT Price: | $0.00000934 | | Volume: | $109.0 K |
| All Time High: | $0.00103 | | Market Cap: | $574.0 K |
---
---
| | | | | |
| --- | --- | --- | --- | --- |
| Circulating Supply: | 61,440,000,000 | | Exchanges: | 2+ |
| Total Supply: | 61,440,000,000 | | Markets: | 2+ |
| Max Supply: | 102,400,000,000 | | Pairs: | 3 |
---
---
---
The price of #HIT today is $0.00000934 USD.

The lowest HIT price for this period was $0, the highest was $0.00000934, and the exact current price of one HIT crypto coin is $0.00000934316.

The all-time high HIT coin price was $0.00103.

Use our custom price calculator to see the hypothetical price of HIT with market cap of ETH and how the supply affects the price of HIT at different market capitalizations.
---
---
The code for HitChain crypto currency is #HIT.

HitChain is 4.5 years old.
---
---
The current market capitalization for HitChain is $574,043.

HitChain is ranked #1362 out of all coins, by market cap (and other factors).
---
---
There is a medium volume of trading today on #HIT.

Today's 24-hour trading volume across all exchanges for HitChain is $109,004.
---
---
The circulating supply of HIT is 61,440,000,000 coins, which is 60% of the maximum coin supply.

HitChain has a relatively large supply of coins, 505 times larger than Ethereum's supply, as an example.
---
---
---
---
HIT has limited pairings with other cryptocurrencies, but has at least 3 pairings and is listed on at least 2 crypto exchanges.

View #HIT trading pairs and crypto exchanges that currently support #HIT purchase.
---
---
Note that there are multiple coins that share the code #HIT, and you can view them on our HIT disambiguation page.
---
---
---
---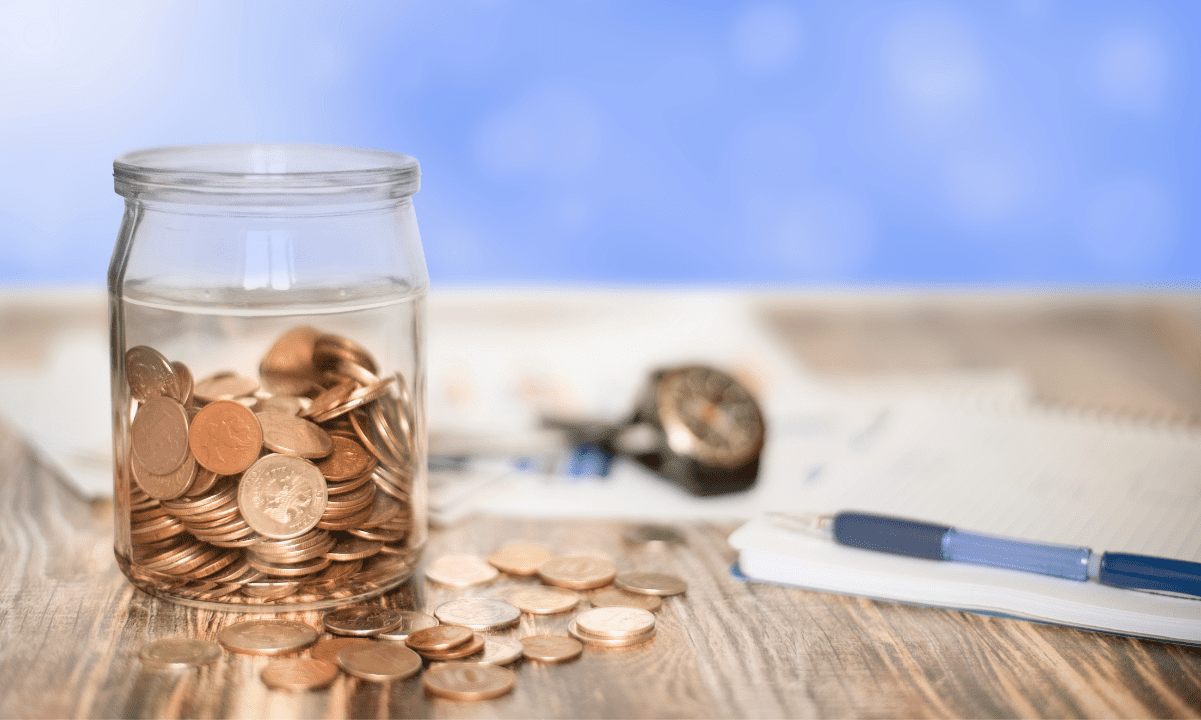 Digital Asset Inflows Hit $117M Last Week, Largest in Six Months


Digital-asset products saw inflows totaling $117 million last week, according to the crypto investment firm CoinShares. This marks the largest inflow recorded since July 2022. Subsequently, the total asset under management (AuM) increased to $28 billion, recovering by 43% since the lows of November. Bitcoin-tied investment funds alone recorded $116 million in inflows last week. Minor inflows into short-bitcoin of $4.4 million were also noted during the same time frame. Strong inflows came as Bitcoin climbed above $23,000 after surging by well over 40% year-to-date. Despite the market recovery in the past few weeks, investors are still cautious, preferring select investments. This trend was indicated by the continued outflows for the 9th consecutive week in multi-asset investment products that added up to $6.4 million. Altcoins such as Solana, Cardano, and Polygon recorded inflows, while Bitcoin Cash, Stellar, and Uniswap saw minor outflows. The report also found that inflows associated with blockchain equities stood at $2.4 million. However, gauging across providers demonstrated a 'polarized sentiment.' The report further said that investment product volumes were up by 17% compared to the YTD average and are improving. Data shows that $1.3 billion were traded for the week. A similar trend was seen by the broader digital asset market, which witnessed average weekly volumes surge by 11%. Germany dominated with the largest inflows in terms of geography, recording $46 million. T...
---
Institutional Investors Forecast 'Strong Year' for Bitcoin — 65% E...


A new survey shows that institutional investors expect 'a strong year ahead for bitcoin' and are confident about the cryptocurrency's long-term valuation. In addition, 65% of institutional investors surveyed agree that bitcoin could reach $100,000.'Strong Year Ahead for Bitcoin' Nickel Digital Asset Management published the results of a survey Thursday showing how high institutional investors expect the price of bitcoin to reach. The London-based investment manager is registered with the U.K. Financial Conduct Authority (FCA) and the U.S. Commodity Futures Trading Commission (CFTC). The survey, commissioned by Nickel and conducted by market research company Pureprofile this month, interviewed 200 institutional investors and wealth managers across the U.S., U.K., Germany, Singapore, Switzerland, UAE, and Brazil. The respondents collectively managed around $2.85 trillion in assets. Sharing the results of the survey, Nickel detailed: Professional investors are forecasting a strong year ahead for bitcoin and are confident about its long-term valuation. Nearly nine out of 10 professional investors predict bitcoin price rise this year. Two out of three agree $100,000 valuation is possible but only for long-term investors. Regarding the price of bitcoin, the asset manager described, 'The study found high levels of confidence about the long-term trend of the cryptocurrency,' adding that 23% forecasted that BTC will exceed $30,000 by the end of 2023. Furthermore, 65% of institutional ...
---
Whales Bag 500 Million Dogecoin – Will DOGE Hit $0.1 Mark?


Meme coin forerunner, Dogecoin, opens the week with a new rally amid Robinhood's support. Reports reveal that several whales jumped on the positive market sentiment to accumulate massive amounts of DOGE, triggering a 5% rally in the last day. According to WhaleAlert, Whales packed more than 500 million Dogecoin over the past two days. The tracker revealed that the largest holder of Dogecoin also partook in the accumulation and bagged almost 165 million DOGE coins. In addition, a top 20 whale also transferred 150 million Dogecoin tokens worth more than $13 million in the past 24 hours. Robinhood Plans To Add Support For Dogecoin Robinhood Market is very influential both in the financial and crypto markets. The zone-free trading platform gave initial rollouts of its new wallet to 10,000 users in September 2022. The mobile wallet application would allow users to trade and send cryptocurrencies and NFTs. According to the announcement, the wallet would be available to over 1 million waiting users. But the wallets didn't appear with initial support for DOGE, raising concerns among the meme coin community. However, the Robinhood platform assured the Dogecoin community that they are working hard to ensure the wallet app would support Dogecoin soon. Meanwhile, Robinhood's main trading app already supports Dogecoin. In August 2021, the platform revealed that DOGE yielded up to 62% of the firm's revenue in the year's second quarter. As of then, Dogecoin gave Robinhood more...
---
Microsoft Layoffs Reportedly Hit Key VR and Metaverse Teams


The latest round of layoffs at Microsoft, which announced it will cut 10,000 jobs this year, has hit key teams for its VR (virtual reality) and metaverse efforts, according to reports. The company will close two projects in these areas, Altspacevr and the Mixed Reality Tool Kit, potentially affecting the progress of Microsoft in these areas. Microsoft VR and Metaverse Teams Hit by Layoffs The latest round of layoffs announced by Microsoft on Jan. 18, has reportedly hit metaverse and VR (virtual reality) initiatives of the company, potentially affecting progress in these areas. Among the 10,000 jobs to be cut this year, representing 5% of Microsoft's global workforce, teams behind initiatives like Altspacevr and the Mixed Reality Tool Kit are being axed as part of this reorganization process. Altspacevr, which was acquired by Microsoft in 2017, has already announced it will sunset its platform on March 10. The platform, which was aimed at providing services to facilitate the creation of virtual environments for events with the participation of artists, creators, brands, and businesses, will migrate to Mesh, a more work-focused platform that has integration with Microsoft Teams. The Mixed Reality Tool Kit, an open-source set of tools to build user interfaces for the metaverse will also ostensibly be abandoned, as there are no announcements of new teams dedicated to its development at the time of writing. Metaverse and VR Slowdown While the company justified these layoff...
---
Bitcoin Funding Rates Hit 14-Month High – What Could This Mean For...


The crypto market has started the year 2023 with a remarkable, bullish run. Over the last few days, several assets have recorded significant profits and are starting to pull through the crypto winter. Most notably, Bitcoin, the market leader and the world's biggest digital asset, has been one of the top-performing coins this year. In the last seven days, BTC gained by more than 17%, allowing the coin to surpass the $20,000 price mark for the first time since the start of the FTX crisis. Bitcoin's impressive price rally has generated much excitement among the crypto community, along with a significant rise in the positive sentiment around the entire crypto market. However, it appears there might be a need for alertness among investors in the coming days. Bitcoin Records Highest Funding Rates In Over A Year According to a post by Maartun, a top analyst on the crypto analytics platform Crypto Quant, Bitcoin funding rates have attained their highest values in 14 months. The Crypto Quant contributor further stated that the occurrence of high funding rates such as these usually resulted in Bitcoin experiencing a price pullback. Funding rates are recurring payments made to either traders in a long or short position, depending on the difference between perpetual contract markets and spot prices. In essence, these payments serve as a method of maintaining the price of perpetual contracts close to the spot price of an asset - in this case, Bitcoin. That s...
---
Samsung Bitcoin Future Active ETF to Hit Hong Kong Stock Market on Jan 1...


Samsung investment arm's subsidiary - Samsung Asset Management Hong Kong (SAMHK) - outlined plans to list Samsung Bitcoin Futures Active ETF on the Hong Kong stock market starting January 13. According to the official announcement, the fund in question is a sub-fund of Samsung ETFs Trust III, an umbrella unit trust established under Hong Kong law. Samsung's Bitcoin Futures Active ETF The Samsung Bitcoin Futures Active ETF seeks to provide economic exposure to BTC's value by investing in Bitcoin futures products listed on the Chicago Mercantile Exchange (CME). Both retail and institutional investors will be able to gain exposure to Bitcoin. The fund, however, does not invest in the crypto asset directly. Detailing the fund's investment strategy, Samsung's site noted, 'In seeking to achieve the Sub-Fund's investment objective, the Manager adopts an active investment strategy whereby it will enter into and have exposure of up to 100% of the Sub-Fund's net asset value ("NAV") in Bitcoin Futures on CME.' Following the development, Park Seong-jin, head of Samsung Asset Management Hong Kong, said in a statement, 'Hong Kong is the only market in Asia where bitcoin futures ETFs are listed and traded in the institutional market. It will be a new option for investors who are interested in Bitcoin as a competitive product that reflects their experience in risk management.' The latest offering comes on the heels of Samsung Asset Management listing the Samsung Block...
---
Ethereum's Shanghai Public Testnet to Hit the Floor in February End


Shanghai upgrade's tentative timeline is set for March 2023, and the Ethereum developers are scaling back and targeting early February to launch its public testnets. The high-profile upgrade seeks to enable validator staking withdrawals. This feature is currently lacking in the Ethereum network, and the devs deem it the highest priority for the first quarter of 2023. Following the planned hard fork, the users will be able to access coins that have been staked on the network. It is important to note that these assets in question became briefly inaccessible as part of the Merge in September. 'Developers aim to launch public testnets for the Shanghai/Capella upgrade next month and tentatively schedule a mainnet launch for the upgrade sometime in March 2023.' Meanwhile, the incorporation of an additional feature set is now off the table. Instead, ETH withdrawals, which are currently being tested on a developer-focused test network, are prioritized over code changes. Debate Over EOF In a recent call, the developers agreed to remove EOF from the Shanghai upgrade and is likely to be shipped later. Additionally, any additional Ethereum Improvement Proposals (EIPs) from Shanghai in place of the EOF EIPs were also rejected to ensure that the timeline for staked ETH withdrawals does not get delayed. EOF, which stands for EVM Object Format, essentially introduces various modifications to the code execution environment of Ethereum. However, the developers working on EOF implementation met...
---
Biggest Movers: ETC Surges 14% to Hit 6-Week High on Saturday


Ethereum classic was one of the biggest movers to start the weekend, as prices surged to a six-week high. The move saw the token climb by as much as 12%, breaking out of a key resistance level in the process. Polygon also moved higher, as it raced towards a recent price ceiling. Ethereum Classic (ETC) Ethereum classic (ETC) rose to a six-week high on Saturday, as prices rallied by as much as 14%. Following a low of $17.94 on Friday, ETC/USD raced to a peak of $20.68 earlier in today's session. As a result of today's move, ETC broke out of a key resistance level of $20.00, hitting its highest point since November 26 in the process. Looking at the chart, today's surge came as the 10-day (red) moving average crossed over its 25-day (blue) counterpart. Recent rallies have also pushed the 14-day relative strength index (RSI) close to overbought territory, with the indicator tracking at its highest point since last August. Earlier gains have already begun to fade, with previous bulls likely moving to take profit at the level. Polygon (MATIC) Polygon (MATIC) was another notable gainer to start the weekend, with the token climbing for a second straight day. MATIC/USD raced to a high of $0.8105, which is over 3% higher than Friday's low at the $0.774 mark. Today's gain has pushed polygon closer to a key resistance level of $0.8200, which was last hit on December 27. As can be seen from the chart, today's surge has also led to a collision with a ceiling on the RSI, with the index hi...
---
Hackers Hit Romanian Hospital, Demand Bitcoin Ransom


A hospital in Romania has been targeted in a ransomware attack with the perpetrators seeking payment in cryptocurrency to decrypt its database. The hack prevents the medical institution from reporting to the country's health insurance fund in order to receive due funding. Botoşani Hospital Blackmailed for Bitcoin, Romanian Media Reports The Saint Gheorghe Recovery Hospital in Botoşani, Northeastern Romania, has become the target of hackers who locked its medical records from December and demanded to be paid in cryptocurrency to restore access to the files. After compromising the servers they encrypted the data and left a message in English, asking for a ransom of 3 BTC (over $50,000 at current exchange rates), the local news outlet Monitorul de Botoşani reported on Tuesday, quoted by the English-language portal Romania Insider. The attack has been well-prepared, the publication noted. Neither the computer specialists from the Directorate for Investigating Organized Crime and Terrorism nor experts working for the Romanian cybersecurity firm Bitdefender were able to decrypt the information. Dr. Cătălin Dascălescu, the hospital's managing director, told journalists that law enforcement authorities have launched an investigation. 'We hope to resume medical activity at normal capacity from Monday,' he added, without revealing further details. With its database hijacked, the hospital cannot file its reports for the services performed in the last...
---
These Altcoins Will Be Hit The Hardest If DCG And Grayscale Fall


The pressure on the Digital Currency Group (DCG) and Grayscale continues to mount. The Winklevoss twins have given DCG an ultimatum of January 8th to return the $900 million Gemini Earn customer funds, while the users themselves have filed a class action lawsuit against both companies. In addition, in what is believed to be a tactical decision, Valkyrie Investments and Fir Tree recently got involved in the 'Shakespearean drama,' as NewsBTC reported yesterday. Thus, the pressure on DCG CEO Barry Silbert is building up day by day, while he is presumably hoping for Feb. 3rd when a three-judge panel will rule on the complaint against the U.S. Securities and Exchange Commission for refusing to convert GBTC into a Bitcoin spot ETF. These Altcoins Are The Biggest Holdings Of DCG And Grayscale As many know, Grayscale owns a massive amount of Bitcoin as part of its GBTC, namely more than 630,000 BTC, which is causing great concerns among investors. However, as a Twitter user, Karl shows, not only BTC investors but also altcoin investors should be rooting for Silbert's companies to survive. While the more than 630,000 BTC 'only' represent 3.28% of all Bitcoins in circulation, there are two altcoins owned by the company that represents an even higher percentage of the total market cap. Within its other trusts, Grayscale holds a staggering 8.53% of all Ethereum Classic (ETC), the equivalent of around $189 million. Second, on the list is Horizen (ZEN). The share of the total market capit...
---
Most Public Crypto Firms Underperformed Bitcoin In 2022, Miners Hit Wors...


Data shows almost all the big public crypto companies have underperformed Bitcoin this year, with the mining firms taking an especially hard hit. Most Public Mining Companies Saw Drawdowns Of 90% Or More In 2022 As per the year-end report from Arcane Research, 2022 was a very challenging year for public firms in the crypto sector. The below chart displays the drawdowns in the valuations of some of the big players in the market, as well as that of Bitcoin, during the last twelve months: As the graph shows, Bitcoin performed terribly this year, seeing negative returns of around 65%, but the large public crypto firms have done worse still. Even Microstrategy, the company whose stocks' main attraction is exposure to BTC through its large reserves, couldn't perform comparably to the asset and observed a deeper year-to-date drawdown of about 74%. The market cap of the popular crypto exchange Coinbase has gone down by 87% this year, which has led to the firm being valued lower than meme coin Dogecoin. The worst performer in the list seems to have been Core Scientific, recording a drawdown of 99%. Core Scientific is one of the biggest Bitcoin mining companies, but due to these large losses, the firm had to file for Chapter 11 bankruptcy earlier in the month. Similarly to Core, other BTC miners have also sustained major drawdowns this year, with most of them being 90% or more underwater for the period. But why did the mining firms perform especially poorly? The explanation behind th...
---
Litecoin Bullish Signal: Shark And Whale Addresses Hit 2-Year High


On-chain data shows the combined Litecoin address count of sharks and whales is now at a 2-year high, a signal that could be bullish for the asset's value. Litecoin Addresses Holding More Than 1,000 LTC Now At Highest Level Since 2020 As per data from the on-chain analytics firm Santiment, LTC has been climbing strongly since the population of these large addresses began to rise. The relevant indicator here is the 'Litecoin Supply Distribution,' which tells us how many addresses (or holders) belong to each wallet group in the market currently. Addresses are put into these wallet groups based on the total number of coins that they are currently holding. For example, the 1-10 coins band includes all addresses that are holding between 1 and 10 LTC right now. The Supply Distribution metric for this band would then measure the total amount of such addresses that are there in the market currently. Now, the wallet groups of interest in the current discussion are those with at least 1,000 LTC. Since there is no upper bound here, all balances ranging from this amount to infinity are stacked together. Here is the Supply Distribution chart for these Litecoin address bands: As the above graph displays, the value of the indicator for Litecoin addresses falling inside this range has been rising since May of this year. Holders that have 1,000 or more coins in their wallets are sharks and whales, so this uptrend implies that the total number of these large investors has been going up in t...
---
This Analyst Thinks Bitcoin Will Hit $5,000 in 2023, Any Possibility?


Since the first few months of 2022, Bitcoin and crypto space has maintained a bearish trend, though there were a few spikes to recall. Several markets, including the stock markets, are still facing a crisis. Unfortunately, there are no signs of a reversal in the interim. Moreover, several investors, financial experts, and institutions still wonder whether or not the market will recover soonest. BTC's Return on Investment (ROI) is still very high. But it currently shows a -74.96% drop from its all-time high in November 2021. The bearish price movement of BTC is also visible in the prices of several other altcoins – bringing the broader crypto market cap to approximately 900 billion dollars. Bitcoin Price Might Drop Even Further In 2023 The world's largest digital coin, Bitcoin, recently recovered the $17K price. However, this positive movement doesn't guarantee broader market recovery, considering the FTX contagion about a month back. Bitcoin began the year at around the $50K price and steadily declined. From the market watch, BTC hit its year's low of $15,700, which can be traced to the FTX crash in November 2022. Experts believe the crypto market may see more falls in the coming year. The Head of Research at the Standard Chartered bank, Eric Robertsen, announced that the BTC could decline to the $5,000 price mark in 2023. Should this occur, it would be an additional price drop of approximately -70%. There are chances that more crypto companies will file for bankruptcy...
---
Quant Shows Potential For Surge Beyond $150 – Can QNT Hit Its Targ...


Quant (QNT), a cryptocurrency with a total market cap of $1.88 billion, is outperforming some of the more popular altcoins out there, going up by 10% during the last seven days. According to latest tracking from Coingecko, at the time of this writing, the altcoin is changing hands at $129.88 and is in the midst of a 22.5% increase over the previous two weeks. At a glance: Quant has established important support zones of $111.5 and $100 QNT may soon test the $157 resistance territory The altcoin is enjoying a weekly gain of 10% Prior to the crypto market woes that were brought about by the collapse of the FTX exchange platform, the digital asset was enjoying a good run above the $160 region. After the exchange imploded, QNT was hit very hard, diving all the way down to $95.28 on November 14. Since then, the digital coin has done a great job of bouncing back to reclaim and sustain the $100 territory. Over the last few days, Quant's price action formed an ascending triangle pattern which indicates more bullish activity from the 30th largest cryptocurrency in terms of overall valuation. A Possible Push Beyond $150 Zone For QNT With its Relative Strength Index (RSI) positioned above the neutral zone, there is indeed a positive outlook for the trajectory of Quant price. On three different occasions, QNT has already tested its support and resistance trendlines of $128-$125, indicating that traders have active participation for the asset's technical set-up. The asset, on December...
---
Not The 2018 Bear Market, Bitcoin Price Could Hit $20,000 In December


The Bitcoin price rebounded off the low of its current range and retraced its weekend losses. The cryptocurrency might climb back to the previously lost territory, but uncertainty is king in the current market conditions. As of this writing, Bitcoin is trading at $16,400. In the last 24 hours and last week, the price recorded a 2% and 4% profit, respectively. Other cryptocurrencies in the crypto top 10 are following, but Binance Coin (BNB) and Dogecoin (DOGE) are leading the bounce. BTC's price moving sideways on the daily chart. Source: BTCUSDT Tradingview The High And Lows, Is There Hope For The Bitcoin Price? Investment firm Cumberland posted a market update highlighting the uncertainty in Bitcoin and other cryptocurrencies. The nascent asset class is trading in a range after experiencing massive sell pressure amid the collapse of FTX. In this uncertain and low liquidity environment, with FTX and its market maker Alameda Research out of the picture, the Bitcoin price will likely trade sideways. During the holiday season, the crypto market will see another decline in liquidity, leading to volatility and crab-like price action. However, Cumberland believes there are catalysts to see a move into fresh lows. The FTX collapse triggered a contagion effect across the industry. Many companies and projects relied on the crypto exchange and its venture arm. Thus, these companies are vulnerable and might be unable to continue operations. The market is a...
---
Litecoin Price Prediction: Why LTC Could Hit $100 and Outperform Bitcoin


Litecoin price started a steady increase above the $65 resistance against the US Dollar. LTC is currently rising and might rally further towards the $100 level. Litecoin started a strong increase above the $55 and $65 levels against the US Dollar. The price is now trading above $65 and the 100 simple moving average (4-hours). There is a key bearish trend line forming with resistance near $77.50 on the 4-hours chart of the LTC/USD pair (data feed from Kraken). The price must clear the $77.50 and $84 to rise towards the $100 resistance zone. Litecoin Price Outperforms Bitcoin In the past few days, litecoin price saw a decent increase above the $50 level against the US Dollar. LTC price rallied over 20% and outperformed both bitcoin and ethereum. There was a move above the $65 and $75 resistance levels. The price even surpassed $80 and settled above the 100 simple moving average (4-hours). It traded as high as $83.35 before there was a downside correction. There was a move below the $80 and $75 support levels. The price declined below the 23.6% Fib retracement level of the upward move from the $59.17 swing low to $83.35 high. However, litecoin price is now trading above $65 and the 100 simple moving average (4-hours). It stayed above the 50% Fib retracement level of the upward move from the $59.17 swing low to $83.35 high. On the upside, an immediate resistance is near the $77.50 level. Source: LTCUSD on TradingView.com There is also a key bearish trend line forming with resis...
---
Why The Bitcoin Miners' Revenue Hit Lowest Point Since 2020


Many crypto investors are still skeptical about the profitability of Bitcoin mining. This is not surprising considering the growing rate of energy prices in recent times. Moreover, the Bitcoin miners' revenue has been on a downtrend since November 2020. Current Bitcoin Miners' Revenue Meanwhile, BTC miners are experiencing some downturn in their revenue lately. This situation results from reduced prices and the present bearish state of the crypto market. It's not overly surprising to miners, seeing that the token's value against the dollar is going down the drain. As of November 2021, Bitcoin miners recorded the highest revenue ever had. But information from Blockchain.com showed that these BTC miners' revenue had dropped significantly since its peak surge. Bitcoin mining revenue chart l Source: Blockchain.com The Bitcoin miners' revenue is now down to its lowest value since November 2020. At the time of writing, the figure stands at a little over $11.67 million. While this downtrend is primarily due to the plummeting price of the BTC token, other metrics also contribute to the occurrence. A noteworthy example is the growing energy prices. Another instance is the decline in the profitable days of Bitcoin. Around 83.40% decline in the profitable days has already been recorded. BTC holders have witnessed approximately 3,738 days of profits since 2015. On the opposite side, Bitcoin holders would have gained little or nothing for about 747 days in the same period. A...
---
Dogecoin Climbs 25%, Leads Top 10 Coins, In Last 7 Days – Can It H...


Dogecoin is currently driving the market's current recovery, at least in part. The memecoin's price reached the $0.0945 on Monday, in the midst of the shockwave brought about by FTX's implosion. Despite the strain, DOGE still proved its resilience at it soared 25 percent in the last week, data from Coingecko show, Monday. Here's a quick rundown as DOGE fights back against the bear market: There is a chance that by 2023, DOGE will be worth $1 The technical indicators are quite optimistic, displaying many strong levels of support In order to break through to $0.1265, bulls should look to $0.1076 and $0.1186. DOGE is trading at $0.0955 on a red candle. Bulls are optimistic that 2023 will be the year DOGE reaches the magical $1 level, thanks to the announcement by ETH co-founder Vitalik Buterin and Twitter and Tesla CEO Elon Musk that they are working on an update for the memecoin. Can Dogecoin Sustain Its Positive Pace? Since DOGE has been performing better than Bitcoin and Ethereum in the market rebound, the coin's technicals are looking highly positive. The bulls have the backing of the Bollinger band, and the expansion of the band's middle band provides dynamic support at $0.0848. Increased volatility from a wider Bollinger band increases the probability of a price rally. Chart: TradingView The EMA ribbon supports the rally throughout all significant time scales. Currently, the price action indicates the overbought side of the RSI, which bulls must monitor. ...
---
Bitcoin Shorts Hit Two-Year Record As The FTX Collapse Makes Waves, Coin...


As bad news regarding FTX's bankruptcy keep appearing in crypto (and mainstream) media, investors have rushed to bet against bitcoin and the crypto market, with bear positions hitting two-year highs. According to the 'Digital Asset Fund Flows Weekly Report' from European cryptocurrency investment firm CoinShares, a bearish sentiment took hold of the crypto market during the last week to such an extent that short positions accounted for 75% of all trades in the market. This means that the vast majority of institutional investors are betting heavily on the fall of BTC and other cryptocurrencies, such as ETH, which registered the highest amount of shorts ($14M). 1/ What is the crypto market sentiment this week? A deeply negative one with the largest inflows into short-investments on record. Our Head of Research @jbutterfill shares his latest insights. All the data can be found in our weekly report:https://t.co/mCc3kw8twn pic.twitter.com/7Z7HMf8gi9 — CoinShares (@CoinSharesCo) November 21, 2022 Bitcoin (BTC) Shorts Increased by More Than 10% James Butterfill, Head of Research at CoinShares, said that last week's BTC short inflows reached $18.4M, representing an increase of more than 10% week on week. The difference between long and short BTC positions was $4.3M, which according to the report, shows that there is still a lot of uncertainty in the market about the future of the BTC price. BTC long and short positions, Source: CoinShares In terms of total assets under manage...
---
South Korea and Singapore Hit Hardest by FTX Collapse: Report


On Nov. 20, crypto market data portal CoinGecko released a report on the countries most impacted by the FTX collapse. Unsurprisingly, most are in Asia since U.S. investors were using FTX.US, not the international exchange that melted down. The report is slightly misleading, however, as it ranked the top 30 countries by monthly users, not the amount lost by customers in each country. Top 30 Countries Most Impacted by #FTX's Collapse Our research show that #SouthKorea, #Singapore and #Japan were the most impacted, with a combined 15.7% traffic share to https://t.co/8K1ohIsWuQ. Read the full study: https://t.co/kNjazHvC0T pic.twitter.com/XILrv58may — CoinGecko (@coingecko) November 20, 2022 Asians Hit Hardest by FTX The two can be correlated, however, as it stands to reason that the largest user bases would have been impacted the most. CoinGecko noted that South Korea ranked highest for monthly users, with the most significant traffic share of 6.1%, representing 297,229 unique monthly users on average visiting FTX.com. The South Korean government has now accelerated its regulatory framework, the Digital Asset Basic Act, expected to be finalized in 2023. Second on that list was Singapore, with 241,675 monthly users representing 5% of the overall traffic to FTX. The report noted that the closure of Binance in Singapore in December 2021 resulted in a shift to FTX. The third largest user base was also an Asian country, with Japan accounting for 223,513 unique users on avera...
---
Polygon Soars 13% In Last 7 Days As MATIC Bulls Work To Hit New Highs


Polygon (MATIC) has been on an upward trend since it broke out of a rising wedge pattern last week. Across all time frames examined by CoinGecko, MATIC has been on the rise, with the monthly time frame revealing the most increase (41.9%). The crypto has been able to mount a decent rally, climbing 13% in the last seven days. But, there's a lot of higher ground to cover. The token's current trading price of $1.05 which is below its opening price of $1.30, indicates that it was strongly rejected at that level. Since the MATIC token's Stoch RSI values have recently been trending down from the overbought side, this poses a substantial risk to bulls. Will MATIC be able to maintain its stability or will it eventually fail? Large Correction Forms For Polygon After starting its climb in late October, the token is currently in its correction stage after a protracted wick rejection on the $1.3075 price level. While the Stoch RSI values are falling, the CMF index is trending higher, giving the bulls a boost. Rallies like the one MATIC is in are, however, susceptible to corrections, which often occur after the asset achieves a rejection. Lower time frames, however, show that MATIC is stabilizing above the $1.1241 support level. The bull-bear strength indicator is currently on the bears' side and is in direct opposition to the CMF indicator. If MATIC breaches the range of support at $1.1241, the bulls can stabilize the price around $0.9367, which still supports MATIC's path to furthe...
---
Bitcoin Price Takes Major Hit, Why The Bears Are Not Done Yet


Bitcoin price declined over 10% and even spiked below $18,000. BTC remains at a risk of more losses, as the FTX faces more heat. Bitcoin started failed to recover ground and declined over 10%. The price is trading below $19,500 and the 100 hourly simple moving average. There is a connecting bearish trend line forming with resistance near $18,380 on the hourly chart of the BTC/USD pair (data feed from Kraken). The pair could continue to move down towards the $17,500 and $16,800 support levels. Bitcoin Price Nosedives Bitcoin price started a major decline after it settled below the $20,000 support zone. FTX's problems escalated the issues and the crypto market faced a strong selling pressure. BTC declined below the $19,500 and $19,000 levels. The bears were able to push the price below the key $18,500 support. The price even dives below the $18,000 level and settled well below the 100 hourly simple moving average. A low was formed near $17,276 and the price recently corrected higher. There was a move above the $18,000 level. Bitcoin price climbed above the 23.6% Fib retracement level of the recent decline from the $20,670 swing high to $17,276 low. The price is now trading below $19,000 and the 100 hourly simple moving average. On the upside, an immediate resistance is near the $18,400 level. There is also a connecting bearish trend line forming with resistance near $18,380 on the hourly chart of the BTC/USD pair. Source: BTCUSD on TradingView.com The first major resist...
---
Dogecoin Co-Founder Predicts Bitcoin Will Hit $100,000


The largest cryptocurrency, Bitcoin, has hit a 5% decline from its $20K level, which it has maintained for a couple of weeks. However, during the short rally a few weeks back, Bitcoin's valuation recovered from its 3-month low, shooting above $21,000. These gains brought hope to the crypto market and boosted investors' confidence that the crypto winter is about to end. However, the November 7 market record has shattered their hopes, with many cryptocurrencies falling back to their decline, including Bitcoin and Ethereum. But Billy Markus, the co-creator of Dogecoin, believes that Bitcoin may reach $100,000 one day. He said this in response to Madam Doge, a Twitter user who lamented BTC's current price while citing Michael Saylor's Bullish Bitcoin predictions. Markus added that Bitcoin price would reach that much in a future where $100k would only buy a sandwich due to inflation or when the current users might have already died. The conversation began with Madam Doge complaining and enquiring why the Bitcoin price fell, while Markus said it was due to massive sellouts. Possible Reasons Behind Bitcoin Decline In the last 24 hours, Bitcoin dropped below $20,000 and currently trading around the $19,500 level. The asset was trading at $20,400 24 hours ago, the level it managed to maintain for two weeks. The performance got the market thinking that BTC is retracing its way upwards. According to a Coinglass report, $112.83 million in cryptocurrency was liquidated, while 95% of long...
---
Bitcoin, Ethereum Technical Analysis: BTC, ETH Hit 2-Week Lows, Ahead of...


Bitcoin fell below $20,000 on Tuesday, as markets prepared for the U.S. midterm elections. Cryptocurrencies were swept by a red wave today, as some Democratic investors expect that American voters will also be favoring such a wave in the political arena. Ethereum also moved lower, dropping below $1,500 for the first time in two weeks.Bitcoin Bitcoin (BTC) prices fell for a third straight session on Tuesday, as traders prepared for the U.S. midterm elections. Following a high of $20,882.38 to start the week, BTC/USD slipped to an intraday low of $19,448.53 earlier today. This drop in price saw bitcoin fall to its lowest level since October 25, when the token was trading around the $19,200 mark. Looking at the chart, today's decline in BTC came as prices fell below a key price floor of $20,080. In addition to this, the 14-day relative strength index (RSI) has also slipped below a support of its own at 52.60, and is currently tracking at 44.81. BTC has somewhat rebounded from earlier lows, with bulls so far rejecting a move under $19,000. The token is trading at $19,727.23 as of writing. Ethereum Ethereum (ETH) also sank ahead of today's vote, which many expect to be a clean sweep for Republican candidates. The world's second largest cryptocurrency fell to a bottom of $1,443.03, less than 24 hours after trading at a peak of $1,604.48. Like with BTC, today's move saw the token drop for a third consecutive day, hitting its lowest point in two weeks in the process. As can be see...
---
Tim Draper Extends BTC Price Prediction by 6 Months — 'By Mid-2023...


The American venture capitalist and founder of Draper Fisher Jurvetson (DFJ), Tim Draper, is still confident his bitcoin prediction that says the crypto asset will tap $250K per unit. Draper said in April 2018, at the Draper University blockchain party, that he predicted: '$250K by 2022.' At this year's Web Summit 2022 event, Draper said he 'extended' his forecast 'by six months,' as he now predicts bitcoin will tap that price range 'by mid-2023.'Tim Draper Says Bitcoin to Hit $250K by Mid-2023 Tim Draper spoke at the three-day Web Summit 2022 event this year and explained that he's a fan of bear markets. The billionaire investor detailed during his discussion that the crypto winter is the venture capitalist's (VC) 'favorite time to be investing.' Draper is a well known VC in the crypto industry, but he's also backed prominent companies such as Tesla, Spacex, Robinhood, Docusign, Ring, Skype, and Baidu. A few years ago, Draper was asked what he thought the future price of bitcoin (BTC) would be in four years, after he correctly predicted the crypto asset would cruise past $10K per unit. In mid-April, the billionaire investor attended a party hosted by his blockchain-centric Draper University. At the event, Draper explained that he believed BTC could reach $250,000 by 2022. On Twitter, Draper wrote: 'Serious winds (of change) at our block(chain) party last night - I predicted $250K by 2022.' In June 2021, Draper doubled down on his $250K forecast, and during an interview a y...
---
Former Developer Advocate at Ripple: It Is Possible for $XRP to One Day ...


On Sunday (June 5), Matt Hamilton, who is currently Director of Developer Relations at Bittensor, said that he could envision the price of digital asset $XRP one day reaching $100. Between February 2021 and September 2021, Hamilton worked at Ripple as Director of Developer Relations, and between September 2021 and March 2022, he was the Californian FinTech firm's Principal Developer Advocate. Hamilton's comments about the $XRP price were made in response to a Bitcoin HODLer who said in a tweet that XRP "is literally a worthless entry on a centralised database" with no chance of ever having a $5 trillion market cap (i.e. its price reaching $100). Hamilton first pointed out that the XRP Ledger (XRPL) is not "a centralized database" and that although he does not make price predictions, it is certainly possible for the $XRP to "hit $100 at some point". What makes you think the XRP Ledger is a centralised database? You know how blockchains work, right?I don't make price predictions. But I don't see why XRP couldn't hit $100 at some point. Just question of time. If you said in 2009 that Bitcoin would hit $60k, you'd be laughed— Matt Hamilton (@HammerToe) June 5, 2022 Currently (as of 7:20 p.m. UTC on June 5), according to data by CryptoCompare, $XRP is trading around $0.3972, and it has a market cap of $39.72 billion. On May 31, Hamilton explained why digital asset $X...
---
Professor Steve Hanke Says US Economy Was Flat Over the Last Year, but S...


Amid the chaotic economy, plagued with central bank tinkering, supply chain issues, and red-hot inflation, the professor of applied economics at Johns Hopkins University, Steve Hanke believes a 'pretty big recession' will take place in 2023. Speaking in an interview on Oct. 28, Hanke said that he updated the probability of a U.S. recession to a 90% chance, as he believes the money supply has tightened at an 'unprecedented' rate.Economics Professor Steve Hanke Says Probability of a U.S. Recession is Now 90% Professor Steve Hanke has been critical of the central banks worldwide and on Friday, he said the chances of a recession is very likely. Hanke spoke with the news anchor for Kitco News David Lin, and explained that he upped his prediction to a 90% chance a U.S. recession will occur. 'Where we're going is determined by where the money supply is going,' Hanke told Lin on Friday. 'The Quantity Theory of Money is a way to determine national income determination.' The professor of applied economics at Johns Hopkins University added: We had the money supply being goosed in early 2020, when COVID hit, we had the money supply growing, on average, about three times faster than it should have been growing to hit a 2% inflation target. As a result, we had a lot of inflation. Inflation in the U.S. has been an issue and the U.S. Federal Reserve's key inflation gauge, the personal consumption expenditures (PCE) price index, increased by 0.5% in September. Furthermore, the September consu...
---
MATIC Looks To Hit $1 Target After Breaching Major Resistance


MATIC didn't have to wait for Bitcoin to initiate a price rally and cause the USDT dominance to decline just to have a bullish momentum. In fact, according to tracking from Coingecko, the cryptocurrency managed to increase its value by 24.3% over the last 30 days – the same period where most digital currencies struggled to stay on the green zone. MATIC dumped the block established by bears at the $0.93 resistance marker The altcoin has increased by more than 24% over the last month A rally towards the $1 marker is highly likely At press time, the altcoin is trading at $0.93 and is up by 11.9% for the past seven days. In a span of 14 days, the asset was able to tally a 17.4%. The asset was expected by analysts to experience rejection in attempting to test the $0.92 resistance marker. MATIC, as it turns out, still had enough kick in it to move past the crucial barrier and sustain higher price levels at this moment. Profit Opportunity For MATIC Buyers Starting from the middle part of July this year, the native token of the Polygon network was trading at a narrow range between $0.72 and $1.03. Sometimes, MATIC would settle at $0.88. At the start of this month, the crypto revisited the lower zone of its price range, giving bulls the chance to test sellers that resulted in positive gains. Although the A/D indicator did not have any strong showing over the last few months, MATIC's Relative Strength Index was swinging from 30 to 70. The upper portion of that zon...
---
Dogecoin (DOGE) Rallies with Over 10% Gains; Will Price Finally Hit $0.1...


DOGE's price shows strength as it bounces from a downtrend range with high volume, aiming for a rally to $0.1. DOGE faces a major test to trend higher above $0.1 after the price broke out of its long-range price movement. DOGE's price remains strong above the 50 Exponential Moving Average (EMA) as it attempts to rally past a key area of $0.1. The price of Dogecoin (DOGE) has remained strong after breaking out of its long-range with good volume as it aims to capture the region of $0.1. The crypto market has appeared more stable this week, with Bitcoin (BTC) and Ethereum (ETH) experiencing significant price movement. This new relief rally in the crypto market has benefited smaller coins such as DogeCoin (DOGE), which has rallied from its downtrend movement to a range high of $0.055 to $0.07 as price attempts to rally higher. (Data from Binance) Dogecoin (DOGE) Price Analysis On The Weekly Chart. Although many altcoins have struggled to trend in a range market, the price of DOGE has seen more of a downtrend move as the price of DOGE dropped from a high of $0.7 to a weekly low of $0.055, seeing more than an 80% decline in its price. DOGE's declined from an all-time high of more than $0.7 to a region of $0.15 before rallying to a high of $0.35; the price of DOGE faced further rejection to its price to a range low of $0.23 where it formed weak Support to hold sell-offs, but this proved to be abortive as price saw a constant decline. The price of DOGE dropped to a weekly low ...
---
Bitcoin, Ethereum Technical Analysis: BTC, ETH Hit 6-Week Highs as Dolla...


Bitcoin rose to its highest level in six weeks on Wednesday, as the U.S. Dollar continued to weaken versus several G7 currencies. The latest decline in USD comes as consumer confidence in the United States fell by more than expected in October. Ethereum was also trading at a multi-week high in today's session Bitcoin Bitcoin (BTC) was back above $20,000 during today's session, as crypto bulls pushed prices to a multi-week high while the U.S. dollar lost strength. Following a low of $19,278.74 yesterday, BTC/USD raced to an intraday high of $20,702.72 on Wednesday. Today's move sees the world's largest cryptocurrency hit its strongest point since September 13, when prices were close to $23,000. Looking at the chart, Wednesday's surge comes as bullish pressure was finally able to intensify, moving beyond the resistance of $19,600 in the process. The 14-day relative strength index (RSI) also moved higher, breaking out of a ceiling of 53.00, on its way to a current reading of 63.75. This is the highest point the index has hit since March, when the token was trading at over $40,000. Ethereum In addition to bitcoin, ethereum (ETH) also made significant gains on Wednesday, rising above $1,500 in the process. ETH/USD surged by as much as 15% earlier in today's session, hitting a peak of $1,542.35 in the process. As seen with BTC above, today's rally saw ethereum rise to its highest level since mid-September. Following today's rise in price, the RSI moved to a high of 69.29, which ...
---
More HitChain (

#HIT

) News