| | | |
| --- | --- | --- |
| | GET Protocol | #GET |
---
| | | | | |
| --- | --- | --- | --- | --- |
| GET Price: | $0.82 | | Volume: | $72.0 K |
| All Time High: | $10.23 | | Market Cap: | $13.4 M |
---
---
| | | | | |
| --- | --- | --- | --- | --- |
| Circulating Supply: | 16,409,015 | | Exchanges: | 6 |
| Total Supply: | 16,409,015 | | Markets: | 7 |
| Max Supply: | 33,368,773 | | Pairs: | 4 |
---
---
---
The price of #GET today is $0.82 USD.

The lowest GET price for this period was $0, the highest was $0.819, and the exact current price of one GET crypto coin is $0.81915.

The all-time high GET coin price was $10.23.

Use our custom price calculator to see the hypothetical price of GET with market cap of ETH or other crypto coins.
---
---
The code for GET Protocol crypto currency is #GET.

GET Protocol is 4.7 years old.
---
---
The current market capitalization for GET Protocol is $13,441,395.

GET Protocol is ranking upwards to #535 out of all coins, by market cap (and other factors).
---
---
The trading volume is modest today for #GET.

Today's 24-hour trading volume across all exchanges for GET Protocol is $71,977.
---
---
The circulating supply of GET is 16,409,015 coins, which is 49% of the maximum coin supply.

Note the limited supply of GET Protocol coins which adds to rarity of this cryptocurrency and increases perceived market value.
---
---
---
---
GET has limited pairings with other cryptocurrencies, but has at least 4 pairings and is listed on at least 6 crypto exchanges.

View #GET trading pairs and crypto exchanges that currently support #GET purchase.
---
---
---
---
Robert Kiyosaki's Advice: Get Into Bitcoin Now 'Before It's Too Late'


Rich Dad Poor Dad author Robert Kiyosaki has advised investors to get into bitcoin and ditch fiat money now 'before it's too late,' reiterating that workers and savers in U.S. dollars are losers. Kiyosaki has made a number of bullish predictions about the price of bitcoin, ranging from $135,000 in the near term to $1 million.Robert Kiyosaki Recommends Getting Into Bitcoin Now The author of Rich Dad Poor Dad, Robert Kiyosaki, has reiterated his recommendation of gold, silver, and bitcoin while advising investors to ditch fiat currency. Rich Dad Poor Dad is a 1997 book co-authored by Kiyosaki and Sharon Lechter. It has been on the New York Times Best Seller List for over six years. More than 32 million copies of the book have been sold in over 51 languages across more than 109 countries. The famous author wrote on social media platform X Saturday that gold has reached a new high. Noting that workers and savers are losers, he urged them to 'get out of fake money system' and immediately get into gold, silver, and bitcoin 'before it's too late.' Kiyosaki often refers to fiat money as 'fake money.' He previously explained that 'the U.S. dollar became fake money' when President Richard Nixon removed it from the gold standard in 1971. 'This is because rather than being tied to real money,' such as gold, 'it was tied to the 'full faith and credit' of the United States,' the Rich Dad Poor Dad author described. In contrast, he calls gold and silver God's money while bitcoin is 'people'...
---
Get Pass to MyShCh: A New Word in Web3 Event Design


[PRESS RELEASE - Bali, Indonesia, November 22nd, 2023] Getpass appeared as a micro DAO project based on the DAO Envelop protocol and oracle. During the first six months, Getpass created a prototype of the telegram bot, and then a web interface, which eventually became a basic admin panel for event organizers. Another year later, a full cycle of elements was built that can be used to create an event of any level: from a small meetup to a conference of thousands. From the development of a multi-purpose DAO, to a single event within the framework of a targeted DAO. And so on. During this time, it has already been possible to collaborate with ICP, WOW-Summit, DAO Synergis, and other organizations that have created NFT tickets, SBT certificates, and distributed wNFT gifts to their users. What is Getpass Getpass is a service that has realized the breakthrough concept of Proof-of-Event, without KYC requirements. Any organizer can identify groups of event participants through different onchain conditions. Digital identification services like Proof of Humanity, BrightID, Collab.Land become a perfect complement to the approaches we have developed. Besides, Getpass is the introduction of innovative tools for DAOs. A decentralized autonomous organization is much deeper and more complex than just a multi-signed treasury and gasless voting on Snapshot. First of all, DAOs are a form of transactional reputation realization, where we care about what, how, and when a member did, not what his d...
---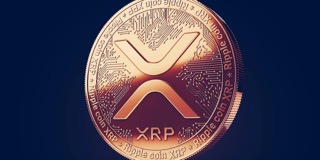 Want To Get Into XRP? Crypto Analyst Reveals The Ideal Price


As the market continues to rally, many begin to feel that they have missed the chance to get in early on their favorite altcoins, including XRP. However, a prominent crypto analyst has provided hope to those still looking to get in on the token as he talks of the possibility of a correction and the ideal price to accumulate the crypto token. The Right Time To Be A "Buyer" In a post shared on his X (formerly Twitter) platform, the CEO and founder of MN Trading, Michaël van de Poppe, acknowledged how the price of XRP has been rallying in recent times. He further went on to hint at the fact that XRP has always corrected whenever it experienced such rallies. The one that he pinpointed was when the token corrected from $0.93 to $0.45 before its resurgence. As such, his belief seems to be that the XRP will dip once again. This time, he stated that an ideal time to be a buyer will be if XRP is able to correct to around $0.54. However, many in the XRP community will be hoping that XRP continues to rally from henceforth, especially considering that it just recently hit the $0.7 price mark. The technical and fundamental analysis surrounding the XRP ecosystem seems to be bullish, with many predicting more upward trend from the $0.7 mark. In a recent X post, renowned crypto analyst Egrag, who had predicted that a god candle was coming for XRP, mentioned that that XRP just witnessed an "exciting development." This is because the 21 Exponential Mov...
---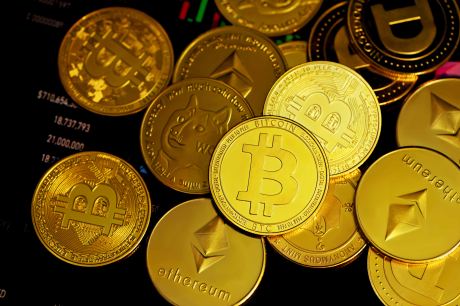 $113 Million In Longs Get Rekt As Bitcoin Plunges Back To $34,000


Data shows the cryptocurrency longs have taken a beating today because of the plunge towards $34,000 that Bitcoin has observed. Cryptocurrency Futures Market Has Seen Liquidations Totaling $137 Million Today According to data from CoinGlass, a large amount of liquidations have taken place in the cryptocurrency futures market during the past day. 'Liquidation' here refers to a forced closure of a futures contract being done by the derivative contract with which said position is open. A contract is liquidated when it amasses losses equal to a certain percentage of the margin (that is, the initial collateral that the holder had put forth when opening the contract). As it's easy for traders' bets to fail during volatile periods, it's not surprising that the volatility from the past day has induced liquidations throughout the market. The below table shows the data for the liquidations that have occurred in the sector during the last day. As you can see, the cryptocurrency futures market has seen liquidations amounting to about $137 million in the past day. Out of these, around $113 million of the contracts were long positions. This means that more than 82% of the liquidation flush in this period has involved the long holders. This is consistent with the price action, as most of the liquidations have been triggered by a plunge in the Bitcoin price from above $35,400 to the $34,000 mark. Such large liquidation events are popularly called 'squeezes.' Since the squeeze from the las...
---
Not Long Before Next Stage Of TUK Token – Get Involved With EV-Foc...


A pressing concern we face today is climate change, and this requires a comprehensive array of solutions to tackle. eTukTuk (TUK), powered by crypto and blockchain technology, steps up to this challenge by presenting an innovative solution aimed at the electric tuktuk market. eTukTuk (TUK) been making significant strides in its niche, and it won't be long before it enters the next stage of its presale. We give you the rundown of the project so you can get involved, starting with the presale details of the TUL token. TUK Token Selling Like Hot Cakes The TUK token plays a pivotal role in conferring benefits to users as the network of efficient charging stations expands. The team emphasizes that this impact extends beyond environmental advantages, positively influencing underprivileged communities grappling with financial disparities and high living costs. The presale of the TUK token has already achieved remarkable success, and there is eager anticipation for an announcement regarding its upcoming exchange listing. Currently priced at $0.024 in the presale, it has already raised over $82,000. During this presale period, a substantial 40% community discount is available for a limited time, presenting a valuable opportunity to acquire a larger quantity of TUK tokens. It is essential to bear in mind that both the token and the project carry a noble mission: 'to permanently eliminate carbon emissions from our planet!' Despite this ambitious goal, the project displays genuine...
---
Shiba Inu (SHIB) to Get Listed on Popular Japanese Crypto Exchange: Here...


TL;DR Japanese crypto exchange BitTrade will support Dogecoin (DOGE) and Shiba Inu (SHIB) from October 18. Shibarium's Market Strategist, LUCIE, highlighted the announcement. Mass adoption and Shibarium's advancements are seen as key to SHIB's future price growth. Shifting Focus Towards Memecoins The Japanese cryptocurrency exchange - BitTrade - revealed on X (Twitter) that it plans to allow deposits and withdrawals in the two largest memecoins by market capitalization - Dogecoin (DOGE) and Shiba Inu (SHIB). The offering should be available from October 18 and bring the total number of supported assets by the marketplace to 34. Founded in 2016 and been under Huobi's umbrella since 2018, BitTrade is among the leading Japanese crypto platforms. It also functions as a financial instruments business operator. One person who highlighted the upcoming embracement of the memecoins is Shibarium's Market Strategist, using the X (Twitter) handle LUCIE. SHIB Adoption is Among the Key Factors Analysts and experts have maintained that mass Shiba Inu adoption could be among the vital elements playing a role in SHIB's possible price increase in the future. Other factors include favorable market sentiment, participation from institutional investors, positive macroeconomic conditions, successful execution of the burning program, further advancement of the layer-2 scaling solution - Shibarium, and more. Those willing to learn more about the launch, specifics, and pu...
---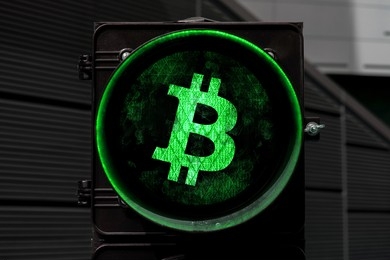 Bitcoin Price Rally On The Horizon? BTC Spot ETFs May Get The Green Ligh...


In what could be a pivotal day for the Bitcoin price, the last day for the US Securities and Exchange Commission (SEC) to appeal the Grayscale Bitcoin (BTC) spot Exchange-Traded Funds (ETF) decision is approaching, and the crypto community is eagerly awaiting the outcome. The implications of this decision are significant, as it could pave the way for the approval of several other spot Bitcoin ETFs. Impending Approval Of All Proposed Bitcoin Spot ETFs? According to crypto YouTuber Crypto Rover, if the SEC does not appeal the court's ruling by the end of the day, it would potentially lose its ability to deny future applications, resulting in the likely approval of all proposed spot ETFs. The current list of applicants seeking approval includes prominent names such as Grayscale Bitcoin Trust, Ark/21 Shares Bitcoin Trust, Bitwise Bitcoin ETF Trust, BlackRock Bitcoin ETF Trust, VanEck Bitcoin Trust, WisdomTree Bitcoin Trust, Valkyrie Bitcoin Fund, Invesco Galaxy Bitcoin ETF, and Fidelity Wise Origin Bitcoin Trust. If all Bitcoin spot ETFs are approved, the move would mark a significant milestone in the mainstream adoption of cryptocurrencies. Accepting these financial instruments would provide investors with a regulated and easily accessible avenue to gain exposure to Bitcoin's price movements without directly owning the underlying asset. The approval would also vote for confidence in the cryptocurrency market, attracting institutional investors and potent...
---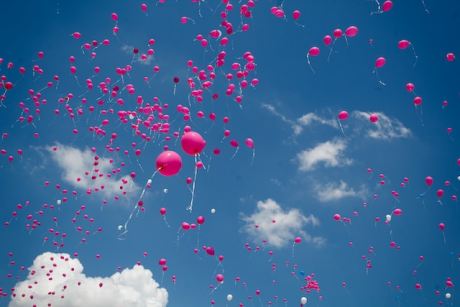 XRP Price Could Get A Boost, Dip In This Bitcoin Metric Suggests New Ral...


The XRP price continues to trade sideways on low timeframes as the crypto market faces a spike in selling pressure. While major cryptocurrencies will likely bleed into critical support, one analyst believes there is hope for the XRP Ledger native token. As of this writing, the XRP price trades below the critical psychological level of around $0.5 and stands at $0.47 with a 2% loss in the last 24 hours. Over the previous week, XRP was one of the worst performers, recording a 9% loss. Bitcoin Dominance Declines, XRP Price Will Come Out On Top? A pseudonym analyst on social media platform X recently shared a chart showing a decline in Bitcoin Dominance (BTC.D). This metric measures the amount of the total crypto market capitalization represented by BTC. When the Bitcoin Dominance declines, the altcoin sector benefits as the metric suggests investors could move away from the number one crypto into other assets. The analyst indicated that the BTC.D stands at a critical level, facing substantial resistance. In that sense, the metric could return below 50% of the total crypto market cap. The last time the BTC.D stood at current levels, the XRP price rallied above two major obstacles at $0.60 and then at $0.70. The analyst stated: $BTC.D Got to the level where the $XRP Lawsuit win news came out. This caused a big altcoin rally at the time and also marked the 2023 top so far for $BTC and many other coins. Altcoin Season Looming? But Something Needs To Get Out Of The Way According ...
---
Get Ahead with Tomorrow's Leaders Aptos, Mantle, and Bitcoin Spark


With the many positive developments in the space, it is getting clearer that crypto is here to stay. As such, industry watchers recommend getting ahead with future leaders like Aptos (APT), Mantle (MNT), and Bitcoin Spark (BTCS). What is Aptos? Aptos is a layer-one (L1) blockchain that was launched by former Facebook employees in October 2022. It distinguishes itself with the implementation of the Move programming language and a parallel execution engine. The L1 blockchain also boasts fast transaction processing, low transaction costs, and high-level security features, cementing its reputation as a pioneering force. What is Mantle? Mantle is a recently launched layer-2 (L2) scaling solution for Ethereum. The L2 blockchain uses optimistic rollups to process transactions faster and at a lower cost than Ethereum while benefiting from its time-tested network security. Mantle is also compatible with the Ethereum Virtual Machine (EVM), a feature enabling seamless deployment of decentralized applications (DApps) from Ethereum onto its mainnet. This layer-2 solution is the product of BitDAO, a decentralized autonomous organization (DAO) launched by the ByBit exchange to support and empower developers in the crypto space. What is Bitcoin Spark? Bitcoin Spark is the latest Bitcoin hard fork, designed to harness the strengths of the original Bitcoin while introducing a host of groundbreaking features aimed at propelling its growth and adoption. The Bitcoin Spark blockchain has a reduced...
---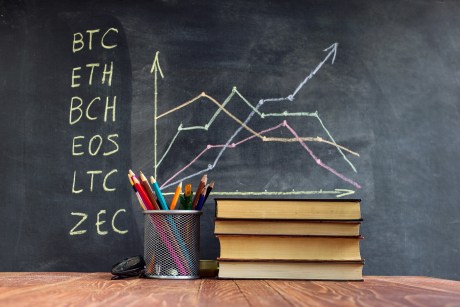 Tricks of the trade: how to get the most out of the PrimeXBT Trading Aca...


The Cryptocurrency market moves fast, and without the right knowledge, it can be difficult to capitalise on opportunities or avoid major losses. That's where the PrimeXBT Trading Academy comes in. As a comprehensive educational resource for Crypto traders of all levels, the PrimeXBT Trading Academy offers the insights you need to make smarter trades. In this article, we'll explore some key tricks of the trade to help you get the most out of the PrimeXBT Trading Academy. Whether you're just starting out or looking to take your skills to the next level, these tips will ensure you extract maximum value from all the academy has to offer. What is PrimeXBT? But first, what exactly is PrimeXBT? PrimeXBT was founded in 2018 and offers clients access to an award-winning multi-asset trading platform. It allows users to trade not only Crypto Futures on assets like Bitcoin and Ethereum, but also offers margin trading on Forex, Commodities, and Stock Indices – all from one account. The company is known for offering advanced trading tools, robust security features, excellent liquidity, and competitive fees. PrimeXBT also hosts the exclusive Covesting module, a peer-to-peer Copy Trading platform that connects less experienced followers with successful professional traders. Now onto the tricks of maximising your learning from the PrimeXBT Trading Academy. Master the essentials The foundation for all successful Crypto trading is having a solid grasp of the essential co...
---
SOL Relief Rally In Progress: How High Can it Get Before Bears Return? (...


Solana's price reversed after finding support. Will it last? Key Support levels: $17Key Resistance levels: $201. Support Found The price managed to hold above the $17 support and buyers started to show interest again. This led the price into a relief rally in the past few days. However, the resistance at $20 may stop any bullish momentum since sellers could return there. Chart by TradingView. 2. Downtrend Still Intact Despite this bounce, the price is still found in a major downtrend. Unless Solana breaks above $20 and turns that level into support, the bias remains bearish. Watch closely the level at $20 as it will be decisive. Chart by TradingView. 3. Reversal Soon? The histogram on the daily MACD has been making higher lows which opens up the possibility of a sustained reversal later on. The moving averages also appear keen to do a bullish cross a second time this month. It is too early to turn bullish, but these are promising signs. Chart by TradingView. Bias The bias for SOL is bearish so long the resistance holds. Short-Term Prediction for SOL Price Expect a test of the resistance at $20. Any failure there and Solana will likely continue its downtrend. If so, watch the support levels at $17 and $15. The post SOL Relief Rally In Progress: How High Can it Get Before Bears Return? (Solana Price Analysis) appeared first on CryptoPotato.
---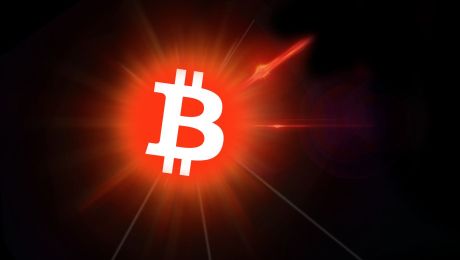 Bitcoin Drop Before Halving Expected, Will It Get Worse In September?


Benjamin Cowen, an analyst and founder of Into The Cryptoverse, thinks Bitcoin will likely maintain a downside trajectory in September ahead of next year's halving. Pointing to the coin's performance and comparing it to how Bitcoin has faired over the years, the analyst predicts doom for the world's most valuable cryptocurrency. Bitcoin is trading at around $25,860 and has remained under pressure in the past few weeks after surging almost 60% from November 2022 lows, when the drop was accelerated by the collapse of FTX and the bankruptcy of several centralized finance (CeFi) lending platforms like BlockFi, the coin retraced from July 2023 peaks when it rallied to around $31,800. Will September Be Tough For BTC Bulls? After an impressive performance in July, bears peeled back all gains in August. By the close of the month, Bitcoin was down roughly 20% from July 203 highs, with losses on August 17 triggering a scare across the board. In his analysis, Cowen notes that the coin lost 11.31% in August, slightly lower than the average of the past two pre-halving years when the mean return that month when the coin shrunk by 11.71%. However, his projections for BTC look dimmer in September. The analyst, citing data, said prices tend to contract in all of September before halving. The average return stood at -17.29% in September before Bitcoin halved. This assessment implies that if historical performance leads, BTC may edge even lower in the next few weeks. Which W...
---
Why is XRP Declining and When Will the Bulls Get Back? (Ripple Price Ana...


Ripple's price has been gradually declining over the past few days, and the situation does not look promising for XRP at the moment. Technical Analysis By Edris The USDT Paired Chart On the USDT-paired chart, the price has been struggling to rebound after the recent drop from the $0.9 resistance level. The 200-day moving average, located around the $0.5 mark, is also failing to hold the market, as the price has been closing below it in recent days. Considering the current market structure and the RSI indicator showing values deep below 50%, there is a high likelihood of a drop towards the $0.43 support level in the short term. Source: TradingView The BTC Paired Chart Looking at the BTC-paired chart, things are quite similar. While the 200-day moving average, trending around the 1850 SAT level, is still intact on this chart, the price is making clear lower highs and lows, indicating a bearish market structure. If the 200-day moving average and the 1800 SAT support level are broken to the downside, things will get ugly for Ripple, and the price could drop toward the 1500 SAT area in no time. Source: TradingView The post Why is XRP Declining and When Will the Bulls Get Back? (Ripple Price Analysis) appeared first on CryptoPotato.
---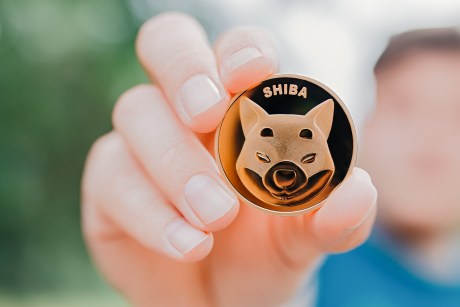 Why The Shiba Inu Price Cannot Realistically Get To $0.001


In the last crypto bull market spanning from 2020-2021, the price of Shiba Inu ran as high as $0.00008. Due to the high euphoria at the time, expectations rose rapidly around the meme coin, leading to calls for SHIB at $0.001. However, this target remains as unrealistic today as it was back then and this report dives into the reason why. Not Enough Of SHIB Supply Is Being Burned The Shiba Inu community officially kicked off its burning initiative back in 2022 which SHIB tokens being sent to dead addresses weekly. However, despite being roughly a year in the making, the total number of SHIB tokens burned so far has been next to negligible in the grand scheme of things. Shibburn, a Shiba Inu burn tracking website, shows that a total of 410,658,326,324,061 tokens have been burned since the first burn. This accounts for a little over 46% of the maximum total supply of more than 999 trillion tokens. But even more interesting is the fact that the community burn makes up less than 1% of the total burned figure. The vast majority of the burned figure mentioned above comes from the burn carried out by Ethereum founder Vitalik Buterin. The Shiba Inu founders had sent half of the token's supply to Buterin, who then donated 50 billion SHIB to an Indian COVID relief fund and sent the rest to a burn address. Buterin's transaction carried over 410 trillion tokens and was the first-ever recorded SHIB burn event. Given that the SHIB burned so far is sitting at 410,658,326,324,0...
---
Apecoin Weakens Grip In Last 30 Days – Should Investors Get Worrie...


Apecoin (APE) finds itself in turbulent waters as the once-promising gaming token experiences a precipitous decline, marking a 30% drop in the last 30 days, despite the efforts of bullish investors to shore up its value, APE has plummeted well below the $1.70 support level, raising concerns of a potential free-fall that could see its value revisit the abyss of $1. Currently trading at $1.41, according to CoinGecko, APE has faced a 6% decline in the past 24 hours and a 7.2% loss over the last seven days. This pivot may be contingent on Bitcoin's performance, particularly its ability to reclaim the price range between $28,000 and $30,000 in the long term. Challenges Ahead: Bearish Momentum Grips Apecoin Without a swift change in sentiment, Apecoin holders might find themselves trapped in a downward spiral with no visible bottom. The Relative Strength Index (RSI), a key indicator of market momentum, recently attempted a reversal but was quickly thwarted, driving the index back into the oversold zone. This retreat underscored the persistent selling pressure that has hindered APE's attempts at a price recovery. Since April 2023, the market has been dominated by bears, as each attempt by buyers to establish a support level has been met with subsequent losses. The sustained downward pressure has curtailed any bullish initiatives, leaving APE's future uncertain. Whale Activity Raises Questions Amid Bleak Outlook Amid the prevailing bearish sentiment, a notable development...
---
Kenyan Data Regulator Issues Warning as Residents Rush to Get Worldcoin'...


The Kenyan data regulator said it is conducting an 'assessment of Worldcoin's practices to ensure compliance with the law.' The data regulator has urged 'increased vigilance' by Kenyans who are signing up to receive Worldcoin's 'free money.' Immaculate Kassait warned of the consequences to token recipients and issuers should the data regulator fail to ensure Worldcoin and others' compliance with the law.Kenya's Data Protection Laws The Kenyan data regulator, the Office of the Data Protection Commissioner (ODPC), has called for 'increased vigilance' by residents seeking to get their hands on Worldcoin's 'free' tokens. In a statement issued via Twitter on July 28, ODPC stated that Worldcoin's activities in the East African nation are governed by the country's 2019 Data Protection Act. STATEMENT: @ODPC_KE Calls for Vigilance from the Public as It Engages WorldCoin on Compliance with Data Protection Act, 2019. pic.twitter.com/xoY7uOqcNG - OFFICE OF THE DATA PROTECTION COMMISSIONER (@ODPC_KE) July 28, 2023 According to the data regulator, the Kenyan protection data law gives the ODPC the authority to conduct assessments or request information which helps it ascertain if Worldcoin is adhering to the law. The ODPC added: As the ODPC conducts its assessment of Worldcoin's practices to ensure compliance with the law, Kenyans are urged to ensure they receive proper information before disclosing any personal or sensitive data. Individuals are advised to thoroughly inquire about how th...
---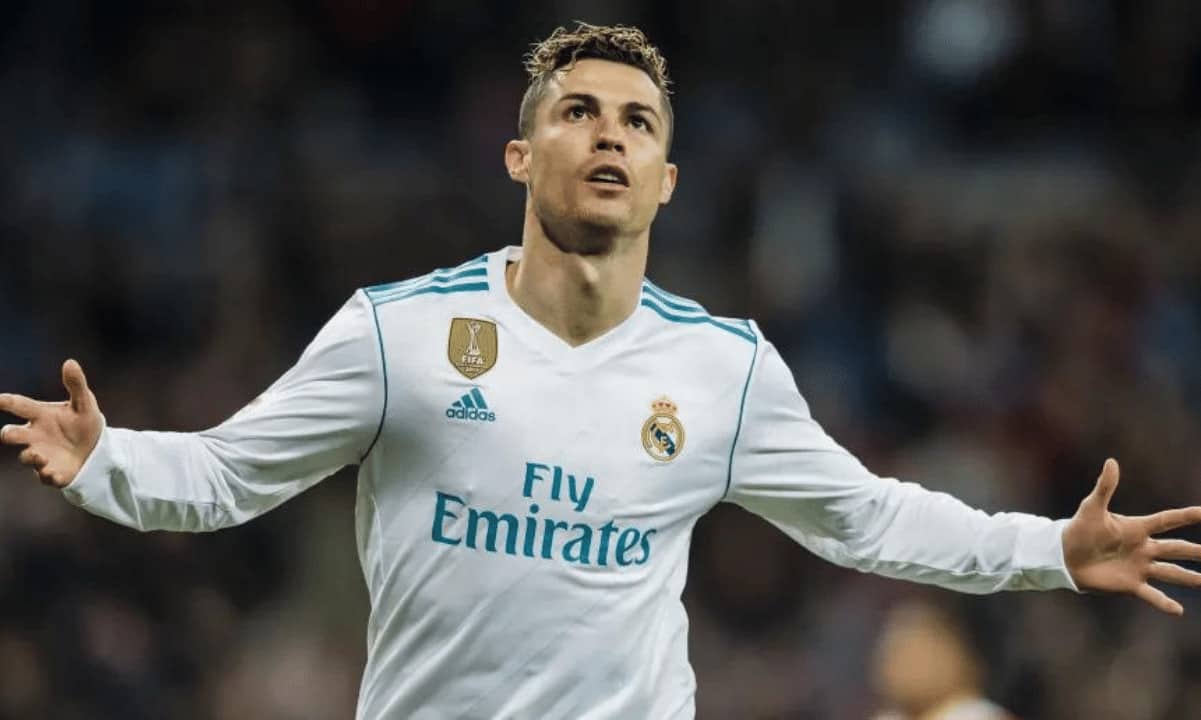 Cristiano Ronaldo Drops Second NFT Collection on Binance, Owners Get the...


The Portuguese soccer megastar Cristiano Ronaldo launched a new NFT collection called 'Forever CR7: The GOAT.' The digital items are live on Binance NFT Marketplace and depict historic goalscoring moments from his career. Ronaldo's memorable bicycle kick goal against Juventus in 2018 is featured as a Super Super Rare NFT with a bidding price of 15,000 USDT. A Closer Look of CR's NFTs The world's largest cryptocurrency exchange inked a deal with one of the greatest soccer players of our time last summer. Ronaldo highlighted the partnership, vowing to grant his fans 'unprecedented experiences' through the Binance NFT platform. He kept his promise several months later, launching his 'CR7' NFT collection. The Portuguese doubled down a few days ago, dropping a second collection called 'Forever CR7: The GOAT.' It comprises numerous digital collectibles representing some of his best goals and is categorized into different selections. Normal NFTs depict Ronaldo's goalscoring milestone - from goal 100 to goal 700 - and cost 10 USDT. Rare NFTs feature The Backheel (Goal 278), The Knuckleball (Goal 102), and The Game Changer (Goal 605), whereas Super Rare NFTs consist of The Bullet Header (Goal 712), The Minute Milestone (Goal 404), and A Star Is Born (Goal 1). One of his most legendary goals - the bicycle kick versus Juventus in 2018 - has a starting price of 15,000 USDT and is offered as a Super Super Rare NFT. There are only seven such digit...
---
XRP Holders Get Investors Class Status But Ripple Contests Conflicting E...


The Howey test for security relies on the buyer's expectations to an extent. This is a major bone of contention when it comes to the 2018 class action surrounding the sale of XRP, which precedes the SEC's lawsuit against blockchain firm Ripple. The investor class, in this case, was recently granted certification in a crypto securities lawsuit against the company over XRP losses incurred by the plaintiffs. Ripple CEO Bradley Garlinghouse, along with its subsidiary 'XRP II,' contested the certification. However, Judge Phyllis J. Hamilton of the US District Court for the Northern District of California asserted that the class met the four requirements for certification, allowing the lawsuit to proceed. Dispute Regarding Class Status Granted to Ripple Investors The lawsuit in question claims that the San Francisco-based Ripple Labs engaged in a scheme to raise hundreds of millions of dollars by selling XRP to retail investors, deeming the action as a violation of federal and state securities laws. The plaintiffs argue that XRP should be considered an unregistered security. The lead plaintiff reportedly purchased and sold XRP only during a two-week window in 2018. The declaration stated that he expected the token's price to increase based on Ripple's efforts, which is a key inquiry in the Howey test. XRP purchasers, on the other hand, submitted amicus briefs in the SEC case claiming entirely different expectations about the tokens, according to the defense brief. Defense lawyers, ...
---
Crypto Companies in Japan Get Tax Relief Under Revised Rules


The tax administration of Japan has provided an exemption to companies issuing cryptocurrencies under a revision of the corporate tax rules. A local crypto media report described the move as a step toward improving the business environment for the digital asset sector in the country.Japan Tax Authority Gives Cryptocurrency Businesses a Tax Exemption Japan's National Tax Agency (NTA) has issued a notice clarifying partial revisions to the country's corporate tax regulations. Under the new rules, unrealized gains from cryptocurrencies issued by companies will no longer be taxed. The administration explained that such coins will be excluded from the market value evaluation of a company's assets if certain conditions are met. While a number of other issues need to be addressed, the move can improve the business environment for companies working with cryptocurrencies, Japanese crypto news outlet Coinspot noted in a report. Under the current Japanese law, if a company holds crypto assets, they will be taxed as unrealized gains at the end of a tax period. The rule puts a burden on crypto companies and hinders blockchain innovation, causing some of these entities to relocate overseas, many have pointed out. With the revision, the rules for taxing company-issued digital currencies have been relaxed. This comes after a long-time push in that direction, the article points out. The revision was also included in the ruling party's tax reform plan for the fiscal ye...
---
BetFury and BurgerCities Collaboration Allows Users to Get 100 Free NFTs


[PRESS RELEASE - Please Read Disclaimer] On June 13, the partnership between BetFury, an ecosystem of crypto products for entertainment and additional income, and BurgerCities, a blockchain-enabled play-to-earn game, was launched. Anyone who joins the event can receive special: prizes, branded NFTs, promo codes, and bonuses. During the event on the BurgerCities platform, everyone will be able to relax at the Burger Bar, chat with friends, and see the exhibition prepared by partners. BetFury platform will become a part of the game with BetFury-related activities that organizers won't disclose. But participants will be able to find out during the gameplay. At the end of the collaboration, BetFury will organize a giveaway where users will have a chance to win 1 of 100 branded NFTs. Their owners will receive not only unique content but also additional prizes. The platform will credit free spins and bets to the holders' balance. Rewards will be transferred automatically to users registered at BetFury. In the future, the collaboration will bring informative AMA sessions and many other interesting features. You can find out how to get additional promo codes for 20 Free Spins and Free Bet on BetFury and BurgerCities social networks About BetFury BetFury - an ecosystem of crypto products for entertainment and additional income. The platform provides BFG staking APY up to 50% and 50+ cryptocurrencies for playing. The company regularly holds events with impressive prize pools, d...
---
Sui Tanks 14% in 7 Days – Can it Get Worse? Meanwhile Wall Street ...


The SEC's lawsuit against Binance and Coinbase remains the overarching narrative of the crypto market. With extreme bearish forces at play, Sui prices are down over 14% over the past week and 44% in 30 days. Sui saw a huge rise of 2,000% when listing in May following its presale, but despite a major upcoming network upgrade, the token is expected to continue to struggle throughout June. On the other hand, two new crypto presale tokens - Wall Street Memes and Ecoterra - have emerged with bullish momentum in recent weeks as traders look to hedge against the bear market. Sui Unable To Stave Off Crypto Bears, More Selling Pressure Expected In June The Sui blockchain, which derives its name from the Japanese word for water, has gained strong traction for its flexible architecture and scalability. The proof-of-stake blockchain boasts faster transaction speeds and low costs. However, the SUI token is going through a tough stretch, with extreme bearishness driving down its price. Earlier in the week, Sui saw a strong surge as the network announced its latest SIP 6 proposal. The proposal enables liquid staking and allows developers to build features for the same. Liquid staking is one of the most attractive features of any token's tokenomics. However, the token finally buckled under the strong bearish pressure created by the SEC suing Binance and Coinbase. Despite the token not being explicitly named in the lawsuit, it plummeted 14% over the last week. The downward moveme...
---
Coinbase CEO Welcomes SEC Legal Battle: 'We'll Get The Job Done'


Coinbase CEO Brian Armstrong is not shaken by the U.S. Securities and Exchange Commission (SEC)'s new lawsuit against his exchange. Both the executive and his company responded with brief arguments on Monday as to why Coinbase will reign victorious in its legal battle with the regulator. A Chance to Win Clarity In a tweet on Tuesday, Armstrong said that Coinbase would be "proud" to represent the crypto industry in its SEC court battle, and to "to finally get some clarity around crypto rules." Armstrong has blasted the SEC for years for failing to clarify how securities laws apply to the crypto industry, such as which digital assets qualify as securities, and which as commodities. The exchange sued the SEC in April for failing to reply to Coinbase's petition to provide rules for digitally traded securities, but the regulator claimed that crypto already had clear rules and regulations governing it. One of the SEC's core allegations is that Coinbase has failed to register with the agency for various securities products it provides. Armstrong, however, argued that there is no reasonable path forward to do so. "We tried, repeatedly - so we don't list securities," he said. Furthermore, the SEC and CFTC have provided conflicting statements about which crypto assets qualify as securities – including Ethereum (ETH) and Tether (USDT). US Congress is already attempting to introduce crypto-specific legislation ...
---
Musk on 'Massive Incentive' to Get Money Out of Banks, Dave Ramsey Dismi...


Twitter CEO Elon Musk has shared what he calls a 'massive incentive' to get money out of bank accounts, noting 'bank depositor flight will accelerate to extreme levels, even for banks that are 'too big to fail.'" Personal finance coach and author Dave Ramsey, for his part, thinks that de-dollarization fears are overblown. In crypto news, Bitcoin's network congestion issues began to ease this week. All this and more just below, in the latest Bitcoin.com News Week in Review. Elon Musk Shares 'Massive Incentive to Move Money out of Bank Accounts' Tesla and Twitter CEO Elon Musk has shared a "massive incentive" to move money out of bank accounts, citing a significant interest rate gap created by the U.S. Treasury and the Federal Reserve. "As more people & companies realize this, bank depositor flight will accelerate to extreme levels, even for banks that are 'too big to fail,'" Musk warned. Read More Dave Ramsey Dismisses De-Dollarization Concerns — Says BRICS Currency, Chinese Yuan Can't Take Down US Dollar Personal finance expert and best-selling author Dave Ramsey has dismissed de-dollarization concerns and the prospects of a BRICS currency, the Chinese yuan, or the Russian ruble displacing the U.S. dollar in international trade. "They don't have the muscle to take down the dollar," he stressed. Read More Fed Reveals 722 Banks Reported Unrealized Losses Over 50% of Capital as Concerns Over US Ban...
---
Quadriga CX Customers to Finally Receive Payout: Creditors to Get 13% pe...


EY, the global accounting and professional services organization, released a long-awaited update on Friday for the creditors of Quadriga CX. The Canadian cryptocurrency exchange, which had sought bankruptcy protection in 2019 with liabilities of C$215.7 million and assets totaling around C$28 million, had left its creditors in a state of uncertainty. In the latest notice from EY, it was revealed that Quadriga creditors will receive a payout equivalent to 13.094156% of the total value of their claims.EY's Update Offers Redemption for Quadriga CX Creditors With Haircut Compensation Plan After enduring a protracted bankruptcy process that commenced in 2019, Quadriga CX's customers and creditors can finally breathe a sigh of relief as they are set to receive a payout from the estate. Once the dominant cryptocurrency trading platform in Canada, Quadriga faced a tumultuous journey as liquidity woes plagued the business in 2018. The CEO, Gerald Cotten, met an untimely demise while traveling in India on December 9, 2018, as disclosed by his wife. Shockingly, it wasn't until January 14, 2019, that the exchange finally informed its customers of Cotten's death, and by the end of that very month, Quadriga sought the shelter of creditor protection. Entrusted with the task of overseeing the bankruptcy proceedings, the accounting firm EY assumed the role of trustee, taking control of Quadriga's remaining assets. As the months unfolded, shocking revelations emerged, exposing the fraudulent ...
---
Economist Peter Schiff Warns of Stagflation in US Economy — Says '...


Economist Peter Schiff has warned that the U.S. economy is facing stagflation and the situation is going to get worse. 'Not only is the economy weakening, but inflation is strengthening,' he stressed, emphasizing: 'You have the worst of both worlds.'U.S. Economy and Stagflation Economist and gold bug Peter Schiff warned about the U.S. economy facing a period of stagflation, characterized by high inflation and high unemployment, in an interview with Fox News Thursday. Schiff explained: In Q1 of this year, inflation actually strengthened over the fourth quarter of last year. So, not only is the economy weakening, but inflation is strengthening. You have the worst of both worlds. This is stagflation and it's going to get worse. Commenting on Nobel laureate Paul Krugman's opinion piece, published by the New York Times last week, stating that the U.S. economy is in better shape than most people realize and that 'America has experienced a remarkably fast and essentially complete job market recovery,' Schiff argued: 'If you look at the jobs that have been created, they are low-paying service sector jobs.' Schiff added: 'So what's happened during the Biden presidency is people have lost good jobs — high-paying jobs with benefits — and they've been forced to replace them with two or three low-paying part-time jobs. That's where all the jobs are coming from. That's what the numbers show. The only reason we're creating jobs is because we're dest...
---
Save Easter and Get a Share of the 600 mBTC Prize Pool


[PRESS RELEASE - Please Read Disclaimer] The Easter eggs are still lying around the farm, prone to attack from invaders, so the trending question is, what can you do to protect and save the eggs? Well, 1xBit has come up with a plan on how you can help. Not only will you be saving eggs, but you will also get a chance to be rewarded with crypto for participating in the Easter Invaders' Adventure tournament. The Easter Invaders' Adventure is a tournament that will see passionate players play slot games and earn a chance to be among the winners. Below are more details you need to know about the new slot challenge. How to Help the Easter Eggs and Be a Winner Don't let the invaders ruin Easter! Help the farm protect the eggs by joining the Easter Invaders' Adventure. You will find the opportunity thrilling if you love spinning the wheels on slot games and waiting for that magical moment. To play in the big leagues and join this new tournament, you must be a registered member of 1xBit. As a member, you can join the Easter Invader's Adventure by logging into your registered account and clicking the 'Take Part' button, as seen on the offer page. The tournament is all about playing slots from any provider and getting points in the process. The more points you earn, the higher your level in the tournament, and as you climb higher, it increases the potential prize you can win. What You Can Win for Saving the Easter Eggs The farm needs your help - save Easter eggs...
---
Get Your Game On: Unbeatable Welcome Offer for New Players on BitSpinCas...


Step into the Cosmic World of Gaming with BitspinCasino's Welcome Offer of up to 3 BTC.A Cosmic Entrance: New Players Get up to Free BitspinCasino, the new online casino that promises to take players on a journey through the cosmos, has made a grand entrance into the online gaming world. The casino is offering an unbeatable welcome offer of up to for players to play for free. New players are being offered a whopping 110% deposit bonus for their first three deposits, with a chance to get up to on top of their deposits. This means that if a player deposits over the course of 3 deposits, they will receive an additional, resulting in a total of to play with at the casino. As if that wasn't enough, new players will also receive 200 free spins to use on the Candy Monsta game and keep any winnings from the bonus. Play with Your Currency of Choice: BTC, ETH, USD, EUR, JPY & more At BitspinCasino, you can play with a variety of fiat currencies and cryptocurrencies, including USD, EUR, BTC, ETH, USDT, JPY, and many others. With over 20 different payment methods, you can quickly and easily deposit or withdraw your funds using direct bank transfers, Skrill, Neteller, VISA, Mastercard, and more. Players Get a 50% Deposit Bonus, and 150 Free Spins Every Week And the fun doesn't stop there. BitspinCasino offers a variety of promotions throughout the week to keep your gameplay exciting. Every Tuesday, you can enjoy a 50% deposit bonus in Refuel Tuesdays, and every Friday, you can get 150 Fre...
---
Get in on the Action: Coinplay's Euro Hat-Trick Prize Draw Offers $8,950...


[PRESS RELEASE - Please Read Disclaimer] Coinplay, aleading platform for betting on European football, has announced the launch of its Euro Hat-Trick prize draw, offering fans the opportunity to win a share of $8,950 in USDT. The promotion is open to all users and involves betting on matches in the UEFA Champions League, UEFA Europa League, and UEFA Conference League. To participate, users simply need to visit the Coinplay website and click the 'Participate' button on the promotion page. For every bet over 5 USDT with odds of 1.6 or higher, users will receive promotional coins, one for each league (Champions, European, and Conference). These coins can bring users cash prizes and bonuses, such as free bets. The coins will be credited automatically to the user's promotion page once the bet has been calculated, and a winning coin will be randomly selected during the prize drawing, rewarding the lucky owner with a generous prize from Coinplay. The Euro Hat-Trick prize draw consists of several types of draws, each with its own set of prizes. There are three draws, one for each league, and each has its own prize pool. The monthly prize draws will see Coinplay raffle off great prizes among coin holders of each tournament. Five coin holders in each league will receive free bets, ranging from 20 USDT to 150 USDT. After the winners of the leagues have been determined, three consecutive draws will take place on the platform. All coins of a particular league can participate, except for t...
---
Billionaire Mark Mobius Says He Can't Get His Money Out of HSBC China &n...


Billionaire Mark Mobius, founder of Mobius Capital Partners, says he cannot take his money out of HSBC in Shanghai, China. Citing severe capital control by the Chinese government, he stressed: 'It's crazy … They're putting all kinds of barriers.'Mark Mobius Has Trouble Getting His Money Out of HSBC in China The founder of Mobius Capital Partners, Mark Mobius, revealed that he cannot get his money out of HBSC in China during an interview with Fox Business last week. Mobius spent more than three decades at Franklin Templeton Investments before starting his own company. He previously served as the executive chairman of Templeton Emerging Markets Group where he managed more than $50 billion in emerging markets portfolios. Discussing the Chinese economy and problems with government control, the billionaire revealed: I'm personally affected. I have an account with HSBC in Shanghai and I can't take my money out … I can't get an explanation of why they're doing this. It's just amazing. They're putting all kinds of barriers. 'They don't say: 'no, you can't get your money out.' But [they say] give us all the records from 20 years of how you made this money and so forth,' Mobius detailed. 'This is crazy,' he exclaimed, emphasizing that this problem is 'significant.' He proceeded to caution about investing in China, stating: 'The government is restricting the flow of money out of the country … So, I would be very, very careful investing in China.' Instead of investin...
---
Kraken CEO: Regulators Let Bad Guys Get Big and Blow Up to Serve Their A...


The CEO of crypto exchange Kraken, Jesse Powell, says U.S. regulators 'let the bad guys get big and blow up because it serves their agenda.' The executive explained: 'Bad guys operate with huge competitive advantages. They suck up users, revenue, and venture capital that would otherwise have gone to good guys.'Kraken's CEO Has a Theory on U.S. Crypto Regulation The chief executive of cryptocurrency exchange Kraken, Jesse Powell, took to Twitter Sunday to express his opinion regarding crypto regulation in the United States. The executive began: I have a theory: Regulators let the bad guys get big and blow up because it serves their agenda. Powell proceeded to name three goals he believes regulators are trying to achieve. The first is to 'destroy capital/resources in [the] crypto ecosystem,' he wrote. The second is to 'burn people, [and] deter adoption,' he continued, adding that the third is to 'give air cover to attack good actors.' The Kraken boss asserted that for regulators: 'The bad guys are actually on-side. Good guys are the enemy.' However, he stressed: 'If the bad guys can run long enough without blowing up, they might just kill the good guys for you.' Noting that bad guys 'can always be jailed later,' Powell warned: Bad guys operate with huge competitive advantages. They suck up users, revenue and venture capital that would otherwise have gone to good guys. In another tweet, Powell commented on how regulators often seek more funding from Congress in order to regulate...
---
More GET Protocol (

#GET

) News