| | | |
| --- | --- | --- |
| | Gas | #GAS |
---
| | | | | |
| --- | --- | --- | --- | --- |
| GAS Price: | $8.33 | | Volume: | $42.9 M |
| All Time High: | $96.88 | | Market Cap: | $0.2 B |
---
---
| | | | | |
| --- | --- | --- | --- | --- |
| Circulating Supply: | 28,523,625 | | Exchanges: | 19 |
| Total Supply: | 28,525,859 | | Markets: | 30 |
| Max Supply: | 100,000,000 | | Pairs: | 42 |
---
---
---
The price of #GAS today is $8.33 USD.

The lowest GAS price for this period was $0, the highest was $8.33, and the exact current price of one GAS crypto coin is $8.32910.

The all-time high GAS coin price was $96.88.

Use our custom price calculator to see the hypothetical price of GAS with market cap of BTC or other crypto coins.
---
---
The code for Gas is also #GAS.

Gas is 6.4 years old.
---
---
The current market capitalization for Gas is $237,576,100.

Gas is ranking downwards to #147 out of all coins, by market cap (and other factors).
---
---
The trading volume is large during the past 24 hours for #GAS.

Today's 24-hour trading volume across all exchanges for Gas is $42,925,141.
---
---
The circulating supply of GAS is 28,523,625 coins, which is 29% of the maximum coin supply.
---
---
---
---
---
---
Note that there are multiple coins that share the code #GAS, and you can view them on our GAS disambiguation page.
---
---
---
---

September Technical Development Monthly Report


Highlights - Another month of development has been completed in the Neo ecosystem, and with it come new conveniences and opportunities for developers. In September, Neo's core developers completed the work to support dynamic scripts at contract runtime, creating new and unexplored possibilities for smart contracts. Other notable improvements include a new native contract method to simplify iteration over contracts on a network, and various enhancements for NeoCLI plugin modules. On the infrastructure side, community teams also sought to provide conveniences of their own for developers and users alike. NEXT enhanced the NeoLine wallet to make it the first option for Neo users looking to transfer tokens via NeoNS names, and AxLabs began building out its NeoFS module for the neow3j SDK, which will open the door for Java applications integrating with decentralized storage. Also this month, COZ initiated work on a Mamba SDK improvement to make invoking contracts over RPC more user-friendly, and Neo SPCC brought its historic invocation functionality to the NeoGo CLI, allowing builders to integrate more deeply with the Neo blockchain by accessing past states. The full Neo global monthly development report for September can be found below. — Protocol Development - — Neo Core - Support for running dynamic scripts at contract runtime merged into the Neo Core Work over the past months to facilitate execution of dynamica...
---

Neo enters the world of decentralized identities with NFT-based Domain Name Service: NeoNS


Today we are pleased to announce the launch of NeoNS — the first Neo name service provider on Neo N3. NeoNS offers a more streamlined, efficient and functional experience within the Neo ecosystem and beyond. You can visit NeoNS and start registering names now at neo.link. NeoNS complements our all-in-one, feature and dApp rich ecosystem, adding to the array of developer and user friendly solutions such as decentralized oracles, NeoFS, and NeoID. With the launch of NeoNS, we continue to build key Web3 infrastructure that allows individuals to move around the web with greater ease, freedom, security, and privacy. NeoNS gives users an easy-to-remember way to collect Neo N3 wallets in one place, removing the need to remember and store long and complex addresses. Businesses will also benefit from NeoNS NFT-embedded domain ownership that ensures no one other than the domain owner can take time or censor the content linked to the domain. NeoNS works with new domains but also allows linking already existing DNS domains or files under decentralized domain aliases. Web3 Identity Owned And Controlled By You Neo's N3-hosted domains utilize the top-level domain extension — .neo, — managed by the Neo Council, which is voted in by the NEO token holders. Users can also create subdomains from domains that they own. For example, if you owned hello.neo you could create home.hello.neo. Each of the human-readable subdomains...
---

Introducing the Neo Polaris Launchpad — Compete for $500,000 in prizes and incubation opportunities


Introducing the Neo Polaris Launchpad — Compete for $500,000 in prizes and incubation opportunities - In 2021 Neo launched N3, the newest and most powerful version of the Neo blockchain development platform. Alongside the release, the Frontier Launchpad was initiated, calling on trailblazers to be the first to take advantage of Neo's powerful features. Over 700 developers answered the call, sharing in over US $100,000 in prizes and $200,000 in post-event funding. With foundations firmly established, developers can now look towards the Polaris Launchpad for the next opportunity to join the growing Neo ecosystem. Just like the Northstar was a guide for travelers who would journey through the wilderness, the Polaris Launchpad can be seen as a guiding light for developers seeking a home on the Neo platform. Polaris features five development categories representing the next wave of applications we would like to see come to life on N3. These categories are: DeFi, Metaverse & NFT, DAO, Middleware Incorporating NeoFS/Oracle, General, Neo is upping the ante, with a $500,000 prize pool and opportunities to receive further funding through Neo's $200 million EcoBoost program. We are also adding a bonus round, Polaris Plus, in which we will allow the community to vote for their favorite projects with their own tokens. Neo will match these votes through quadratic funding to the tune of a minimum US $57,500. As always, deve...
---

Polaris Launchpad Project Ideas


Updated on March 22, 2022 — Project ideas - Looking for ideas for your Neo Polaris Launchpad project? We encourage all participants in the Polaris Launchpad to use your imaginations to build projects that test the boundaries of blockchain technology and make use of all of Neo N3's features. However, if you're looking for some inspiration, here are some ideas for applications NGD would love to see come to life in the Neo ecosystem. Decentralized exchanges Exchange platforms that support the swapping of NEP-17 tokens. Ideally, no listing process would be needed. Protocols that can read smart contracts deployed on-chain and support swaps with tokens in a liquidity pool are encouraged., Reference dApps include: Uniswap, MDEX, PancakeSwap. Lending protocols Lending protocols that can support mainstream assets on Neo. Basic functionality such as depositing and lending, and offering simple or compound interest calculation and distribution is desirable., Reference dApps include: AAVE, Compound, Filda, Venus. Onchain Information Aggregators Platforms that are able to collect various on-chain data and present it to users in a meaningful and organized manner. Special interest in DeFi aggregators and applications that allow users to manage their tokens., Reference dApps include DEX Screener, Defistation. Metaverse Metaverse related, open-world games. Projects that provide infrastructure and focus on a user-generated conten...
---

Neo Polaris Launchpad Hackathon Community Kickoff: Recap of the March 7, 2022 Live-Streamed Event


Neo launched its developer-friendly Polaris Launchpad hackathon event in a virtual community kickoff session on March 7, 2022. Four guest speakers joined the kickoff to share details about the newest Neo hackathon and field questions from the audience. Check out this article for a recap of each leader's session in the live-streamed kickoff. Da Hongfei, Founder of Neo Da Hongfei, founder of the Neo Foundation, opened the event with a walkthrough of the relationship between Neo and Web3. "Web3 is the new iteration of Web1 and Web2, it is an innovation of different layers of the internet," he said. He explained that Web1 and Web2 represent innovation at the content and platform levels, while Web3 innovations target lower stacks at the level of protocols themselves. Based on these innovations at the protocol level, Web3 enables people to do a new range of things such as digital asset transactions, value transfers, and more. Thus, Web3 is much more than a simple replacement of Web1 and Web 2; it is an innovation that incorporates and builds upon both. Da described how Erik Zhang, who founded Neo along with Da, spent three years working alongside the rest of the core Neo developer team to build and launch Neo N3 on the MainNet. Da said that Neo N3 has continued to run smoothly in the several months since its launch. Thanks to its new capabilities, Neo N3 now offers developers the best infrastructure available for Web3 develo...
---

Airdrop Event of Neo And Bit.Store Partnership


Airdrop Event of Neo & Bit.Store Partnership - To celebrate the partnership with Bit.Store, a SocialFi investment platform tailored for new and junior investors, Neo and Bit.Store will host an airdrop event which will last from April 8th to 22nd. Participants will have chances to receive either NEO or STORE tokens. How to participate: Fill out a Gleam form to provide your wallet address and find detailed rules in there., Follow both Neo(@Neo_Blockchain) and Bit. Store(@www_bit_store) Twitter account., Join both Neo(t.me) and Bit.Store(t.me) Telegram group., There will be $1000 NEO and $1000 STORE tokens airdropped to a total of 100 randomly picked participants, the lucky draw results will be announced on April 25th. Join us and you could be the lucky winner! Two AMAs will also be hosted by Neo and Bit.Store on April 11th with $100 STORE and 4 NEO as incentives airdropped to some of the AMA participants. A lot of exciting things will happen soon, stay tuned! Learn more Neo official website: neo.org Follow Neo on Twitter: @Neo_Blockchain Join the Neo community: Discord / Telegram Airdrop Event of Neo And Bit.Store Partnership was originally published in Neo Smart Economy on Medium, where people are continuing the conversation by highlighting and responding to this story.


---

Neo Partners with SocialFi investment platform Bit.Store


Neo has announced a new partnership with Bit.Store, a SocialFi investment platform tailored for new and junior investors. App users can buy and sell cryptocurrencies with local and international fiat payment channels, including mobile wallets and bank transfers. As a result of the newly established partnership, Neo will work with Bit.Store to enhance customer experience and expand access to the smart economy for new groups of users. Through the Bit.Store website, users across Europe and Southeast Asia can both buy NEO tokens using the fiat currencies of their choice and swap NEO tokens with other cryptocurrencies. "This new partnership with Bit.Store further extends the mainstream availability of NEO and enhances user experience," said John Wang, Director of Neo EcoGrowth. "We are pleased to continue to build on our momentum through this new collaboration." About Neo: Neo is an open-source community-driven blockchain platform. It is the most feature-complete blockchain platform for building decentralized applications. Neo enables developers to digitize and automate the management of assets through smart contracts. It also provides powerful native infrastructures such as decentralized storage, oracles, and domain name service, creating a solid foundation for the Next-Gen Internet. About Bit.Store: Bit.Store is a SocialFi investment platform designed with beginner investors in mind. The platform gives its users access ...
---

Neospective Creation Contest Round 2: Neo Hackathon Mascot


(This article was updated on June 2nd, 2022) Get your creativity on–it's time for Round 2 of the Neospective Creation Contest! Neospective is a new content collaboration program hosted by Neo Global Development (NGD). Neospective is another way for Neo community members like you to get involved, make unique contributions based on your own skills and passions, and compete for community-voted prizes of up to USD $1200. Round 1 of the Neospective Creation Contest wrapped up in January. In Round 1, Diagram Design, members of our global Neo communities offered up 64 amazing entries depicting different aspects of Neo and N3 ecosystem projects. For Neospective Round 2, starting today and running through July 5th, 2022, we invite you to design a mascot for the Neo hackathon series. Read on to learn how you can contribute and compete! — Why Neospective? - In case you missed Neospective Round 1, here are the basics of this fun new way to engage with the Neo community. We at Neo are continually inspired by the time, energy, and soul that this vibrant community brings to all things Neo. Community project developers who contribute to the Neo protocol, stack, and associated capabilities do amazing work. But not every Neo community member is a developer. And not every meaningful contribution to the Neo community requires a GitHub commit. Neospective invites our creative global community members to create all kinds of conte...
---

Neo Will Join Blockdown Festival Croatia as Diamond Sponsor


Exciting news! Neo will join The BlockDown Festival Croatia as a Diamond Sponsor. Several high-profiles from Neo and the Neo community will attend the festival, which will be hosted in beautiful Croatia from May 11 -13. This article will walk you through the details of how Neo will get involved in this event. On the first day of the festival, 11 May (Wednesday) 2022 at 1:20 pm, Guil. Sperb Machado, the founder of AxLabs, will speak in a 40-minute panel discussion to discuss the topic "DAOs: Ideology and Use Cases" with other panelists. On the second day, 12 May 2022 (Thursday) at 9 am, Lili Zhao, Eco-Growth Director of Neo Europe, will give a 20-minute keynote speech entitled "Value Creation in the Smart Economy." On the last day of the festival, 13 May (Friday) from 3 pm to 4:30 pm, Neo will host a 90-minute meetup on site. Lili will kick off the meetup with her speech, "Chains, Coins & Communities." She will be followed by Mr. Google, Project Leader of Flamingo.Finance, who will discuss "Where we have been and where we are going." Guil, Founder of AxLabs, will then share the latest progress about "Grantshares". Following this, Lili will moderate a roundtable session where panelists will discuss "N3: What happened in the past 9 months." The meetup will end with a Q&A session, in which our speakers will answer questions from on-site audiences. Throughout the three-day festival, we hope you will...
---

Neo Global Development (NGD) Welcomes Hacash.Diamonds to the EcoBoost Program


Neo Global Development (NGD) has accepted Hacash.Diamonds, a platform that provides professional collecting and trading services for a specialized type of NFT, as the first project to join the EcoBoost program in 2022. Within this program, Hacash.Diamonds will receive a range of support including grants and business incubation opportunities to promote the growth of a novel newer category of NFTs known as Proof of Work (PoW) NFTs. — About the EcoBoost program - Following successful completion of the Neo Early Adoption program last year, the NGD Eco Support organization will focus on fostering Neo ecosystem growth in 2022 through the larger-scale EcoBoost program. The EcoBoost program has allocated US $200 million to build a strong network of partners who can support Neo-based projects across the project lifecycle. — About Hacash.Diamonds - Hacash.Diamonds is a platform that provides professional collecting and trading services for a type of NFT known as HACD, or Hacash Diamonds HACDs are NFTs on the Hacash blockchain. The Hacash.Diamonds platform was founded in September 2021. The platform is committed to spreading the energy generative art represented by HACD and promoting HACD to become a mainstream store of value. Hacash.Diamonds team members are serial entrepreneurs who are experienced veterans of the American and Chinese blockchain worlds. Hacash.Diamonds has launched numerous products and services to date, s...
---
---
---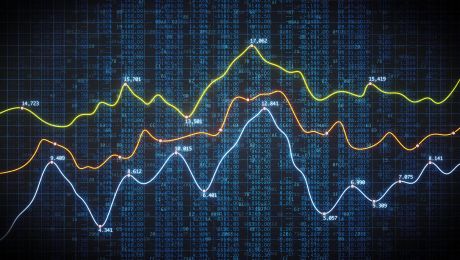 DeFi gathering momentum, Ethereum Gas Fees Rising: Why Is Uniswap (UNI) ...


Decentralized finance (DeFi) activity on Ethereum is picking up momentum based mainly on how gas fees have been trending in the first three weeks of November, data from Kaiko shows. Even so, despite Uniswap (UNI) spearheading the revival, looking at the gas attributed to its activities over this period, UNI prices remain stagnant below $5.6, with bulls failing to edge higher, breaking to new 2023 highs. Ethereum Gas Fees Rising, DeFi Revival? According to Kaiko, a blockchain analytics platform, the average gas fees on Ethereum hit multi-month highs last week. The platform expressly notes that the primary driver has been Uniswap's activities, reading from the rising transaction volumes from meme coins, including GROK. This, in turn, pushed block space demand higher, increasing gas fees. Gas fees remain volatile but generally higher in the first three weeks of November. As of November 20, Ycharts data shows that the average cost of sending a transaction stood at 45.13 Gwei, nearly 100% from November 19, when it was at 24.84 Gwei. This is a significant jump from 17.66 Gwei in late October 2023. Gas fees and how ETH and DeFi token prices react are directly correlated as DeFi and other on-chain activities like non-fungible token (NFT) minting and trading rise; gas fees usually expand in trending markets. Accordingly, the recent expansion in gas fees could suggest that the markets could be preparing for a leg up, and tokens of critical protocols, including Uniswap...
---
This Week's Crypto Snapshot: TIA and YFI Soar; GAS, TRB, MKR Struggle


Thursday, November 16, 2023, marks a steady phase in the crypto economy, maintaining a value of $1.4 trillion with a modest increase of 0.44% in the last 24 hours. Concurrently, despite the seven-day downturn experienced by both bitcoin and ethereum this week, a notable 39 cryptocurrencies have achieved double-digit growth. Notably, celestia (TIA) and yearn finance (YFI) have seen significant surges, recording triple-digit increases in their value.The Week's Biggest Crypto Gainers and Losers Despite a minor slump last week, with BTC and ETH declining by 1.9% and 2.1% respectively over a seven-day period, a significant number of cryptocurrencies fared much better. This week, celestia (TIA) emerged as the top performer, rising 122% against the U.S. dollar. Close behind was yearn finance (YFI), registering a 119% uptick against the greenback. Following these, thorchain (RUNE) also experienced a notable increase, climbing 71% in the past week. This week also saw impressive climbs from several other crypto assets. Avalanche (AVAX) leaped by 66%, while 0x (ZRX) ascended 62%. FTX token (FTT) also showed a notable increase, rising by 57%, and kaspa (KAS) escalated by 50%. In total, 15 crypto assets experienced growth of 30% or more over the past week. Additionally, 23 tokens surged over 20%, and 39 cryptocurrencies reported double-digit gains. However, the week wasn't favorable for all, as some faced significant declines. Gas (GAS) witnessed a steep 55% fall, tellor (TRB) decrease...
---
Circle Revamps Stablecoins USDC, EURC With Upgrade Focused on Gas and Se...


Circle has announced a new v2.2 upgrade for its usd coin and euro coin digital stablecoins. The changes aim to significantly reduce gas costs, enable new use cases, and bolster security.Circle Unveils 2.2 Upgrade for Stablecoin Suite Circle unveiled the latest upgrade in a blog post on Thursday, touting six key changes coming to the usd coin (USDC) and euro coin (EURC) smart contracts. The upgrades will roll out through early 2024 across major blockchains like Ethereum, Avalanche, and Polygon that support USDC and EURC. The company detailed that the last major changes occurred in 2021. The first big change enables USDC and EURC to be transferred directly from smart contract wallets using signature validation. This improvement will allow developers to build decentralized applications (dapps) that let users pay network fees in USDC or EURC instead of underlying crypto assets like ethereum (ETH). Second, Circle has optimized USDC's blocklist feature to check addresses against a more efficient data structure, resulting in gas savings of around 6-7% for common transactions like transfers. 'Cost reduction can range between 6-7% for functions invoked in many common use cases, such as making a transfer, payment, or trade with USDC or EURC,' the announcement explained. The contracts will also include logic to prevent validation on unauthorized forks, protecting users if networks splinter into competing blockchains. Additional tweaks remove unnecessary operations that were incorrectly...
---
Bitcoin Mining Company Hut 8 to Bid for Natural Gas Power Plants and Bit...


Hut 8, a public Bitcoin mining company, announced it has been cleared to issue a 'stalking horse' bid for several natural gas power plants and a Bitcoin mining site. The Canada-based miner hopes to integrate these services to expand its business to sell power to the market and develop artificial intelligence activities. Hut 8 to Bid for Natural Gas Facilities and Bitcoin Mining Site Hut 8, a Nasdaq-listed (HUT) Bitcoin mining company, announced it has received court approval to issue a 'stalking horse' bid, a bid for a bankrupt firm or its assets that is arranged in advance of an auction to act as an effective reserve bid, for a series of natural gas power plants and a Bitcoin mining site located in North Bay, Ontario. The acquisition, if completed, might end the legal battle between Hut 8 and Validus Power Corp., Hut 8's power provider that was sued in January for failing to comply with a power purchase agreement (PPA) to supply 100MW (megawatts) to Hut 8 facilities. According to reports, Validus suspended power delivery to the facility after the conflict started, having only delivered 20MW of the 100MW contracted in the jointly signed PPA. Vertical Integration If completed, the acquisition of a 40 MW facility in Kapuskasing, a 110 MW facility in Kingston, a 120 MW facility in Iroquois Falls, and a 40 MW facility and Bitcoin mine in North Bay, would greatly enhance Hut 8's capacity for building self-sufficient Bitcoin facilities, without having to depend on other com...
---
Ethereum Layer-2 Booming: Will Gas Fees Drop Even In A Bull Market?


The adoption of Ethereum layer-2s is on the rise if Token Terminal data shared on November 6 is anything to go by. Analyst Provides Answers Ethereum Layer-2s Finding More Adoption Looking at the chart, Polygon, an Ethereum sidechain, remains the most popular. At the same time, Arbitrum and OP Mainnet, which are common layer-2s adopting the roll-up technology, are actively being used. Even so, OP Mainnet's share is gradually dropping. Base, a layer-2 backed by Coinbase, and StarkNet are also finding adoption, expanding their share over the past three months. In crypto, active addresses refer to the number of unique wallet addresses (sending and receiving) that have interacted with the blockchain, in this case, Ethereum, over a given period. An uptick or contraction in the number of active addresses can be used to measure sentiment and the level of uptake. In bear markets, active addresses tend to drop, only rising when bulls flow in, pointing to a possible scramble for arising opportunities. The recent uptrend coincides with the rapid expansion of leading crypto prices. Ethereum (ETH) prices are inching closer to the $1,870 resistance level, with a breakout above this line a potential trigger for a leg up that might see the coin retest $2,100 and even register new 2023 highs. Usually, rising crypto prices tend to revive demand as the number of active addresses and, in some instances, the total value locked (TVL) in decentralized finance (DeFi), and more. What Wi...
---
Green Bitcoin Mining: Nodal Power Secures $13M for Landfill Gas Conversi...


Utah-based Nodal Power, which specializes in turning landfill gas into energy for powering bitcoin (BTC) mining hubs, recently announced a successful $13 million seed round backed by strategic investors. Bryan Black, Nodal's CEO, stressed the technology's 'potential to make a significant impact on local energy markets.'Nodal Power Raises $13M to Convert Landfill Gas to Bitcoin Mining Energy; Eyes Local Market Impact Nodal Power, a company that converts landfill gas into energy for Bitcoin mining centers, has secured $13 million in seed funding. This technology reduces methane gas emissions from landfills and uses that energy for mining. Nodal combusts the methane, typically flared or vented, with a generator. The resulting electricity is then provided to local utilities and BTC mining operations. Nodal says a significant portion of the funding has been invested in building and operating two power plants in the United States. The first, in the Southeast, uses landfill gas to provide electricity to the nearby utility. It also features a bitcoin data center, promoting an economic balance between the bitcoin mine and the utility. The company explained that the second plant, in the Mountain West, leads in creating a fully sustainable off-grid data center powered only by landfill gas. Plans are underway to invest additional funds in a third U.S. location by early 2024. All these facilities generate green electricity from methane, produced from organic waste decomposition in landfi...
---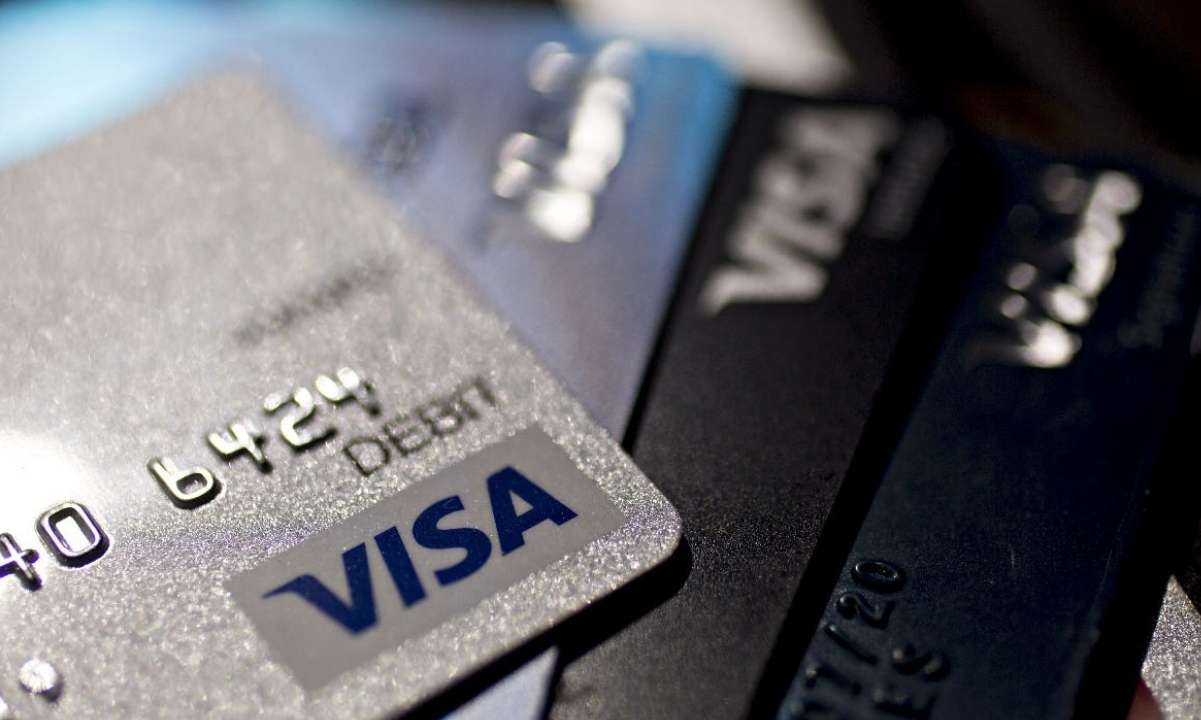 Visa Pilots Innovative Approach for Paying On-Chain Gas Fees with Visa C...


American payment goliath Visa is exploring ways to facilitate payment of on-chain gas fees through the use of a Visa card. In a recent report, Visa's Product Manager Mustafa Bedawala emphasized a challenge associated with cryptocurrency wallets faced by users which requires them to constantly manage their ETH balance to cover gas fees. The company is experimenting with an option to enable users to pay their on-chain gas fees directly in fiat money through card payments, thereby simplifying blockchain transactions. Visa's Solution for Gas Fees Under Visa's scenario, users may no longer need to hold native tokens specific to a blockchain exclusively to cover gas fees. This resolution would leverage Ethereum's ERC-4337 standard and a 'Paymaster' contract, allowing customers to utilize a Visa card for the direct payment of gas fees. This approach is not only expected to be a major relief for existing users but is also designed to help streamline the onboarding process for new ones. 'Our proposed solution liberates users from the need to hold native blockchain tokens or constantly engage in bridging tokens merely to cover gas fees. From a user's perspective, this solution is appealing in its simplicity and ease of adoption.' Visa suggests a solution that involves receiving the user's gas fee payment off-chain through a Visa card and subsequently covering the equivalent sum on-chain on their behalf. This process simplifies the gas fee experience, resembling a typical card pay...
---
OKX Wallet Launches Account Abstraction-Powered 'Smart Account' Feature,...


[PRESS RELEASE - Singapore, Singapore, August 2nd, 2023] Additional account abstraction capabilities, including a social recovery feature, will be rolled out at a later date OKX, a leading Web3 technology company, today announced the launch of a new account abstraction-powered Smart Account feature on its OKX Wallet, enabling users to pay for transactions on multiple blockchains using USDC or USDT. OKX Wallet will soon launch additional account-abstraction-powered features, including social recovery functionality. This will enable users to select trusted 'guardians' from their social network to help them recover their Smart Account if they lose their keys. OKX Wallet is one of the first wallets in Web3 with multi-chain account abstraction support. With Smart Account, users can now interact with multiple contracts in a single transaction. This enhances composability for advanced users and adds convenient features for beginners, creating a more user-friendly and intuitive wallet experience. OKX Chief Innovation Officer Jason Lau said: 'Our aim is to provide our users with the most accessible, secure, and powerful Web3 gateway. The Smart Account feature will play a significant role in achieving this goal. Account abstraction technology is a game-changer for the broader adoption of Web3 and enables new use cases and user experiences. We are excited to share more as we continue to build on top of this feature.' Account abstraction simplifies crypto transactions by enabling the c...
---
Neo APAC Hackathon Kicks Off at Tokyo GAS Station: Uncovering Local Web3...


PRESS RELEASE. Neo, the open-source, community-driven blockchain platform where developers are building the future Smart Economy, today announces the launch of its new APAC Hackathon in partnership with OKX. The event includes a total prize pool of $120,000 for event winners and a post-hackathon grant fund of $1 million, provided by Neo Foundation and dedicated to fostering Web3 growth in line with recent positive regulatory developments in the APAC region. The Hackathon will take place from July to October and features in-person events across five cities in Asia - Tokyo (Japan), Ho Chi Minh City (Vietnam), Bangalore (India), Seoul (South Korea), and Singapore, each with a two-day hacking weekend to allow elite Web3 developers to showcase skills and forge valuable connections. There will also be a series of virtual sessions featuring workshops and mentoring from the Neo team, alongside panel discussions and ongoing support, for those who may not be able to attend the in-person events, ensuring that all those interested can get involved. On July 22nd and 23rd, Neo is going to kick-start the Neo APAC Hackathon offline event series in Tokyo, hosting Tokyo GAS Station. Participants of the Tokyo GAS Station on-site will get the chance to win the following prizes and opportunities. Excellence Prizes: $5,000 X 2 teams. Travel grants to the Hong Kong Finale in October: $1,000 X 2 teams. Chance to share the $1 million post-hackathon grant fund. Media coverage, industry connection an...
---
Ethereum Median Gas Fee Hit 12-Month High Amid Memecoin Resurgence


In recent weeks, the Ethereum community has been grappling with an issue causing concern for many users - the rapidly increasing gas consumption on the network. Gas fees are charged for processing transactions on the Ethereum blockchain, and they have been rising at an alarming rate. Ethereum Gas Fee Hits 12-Month High According to data from Dune, shared by data scientist Hildobby, the median price of ETH gas, measured in gwei and averaged over seven days, has surged to 87, a level not seen in the past 12 months - since May 2022. The average transaction fee now hovers around $50, a significant increase from just a few months ago when it was less than $10. The high gas fees have caused frustration among users, who find it increasingly expensive to perform even simple transactions on the network. Many small-scale users, such as decentralized application (dApp) developers, traders, and retail investors, are finding it difficult to participate in the Ethereum ecosystem due to the high cost of gas fees. try to buy a ~$20 NFT on eth, and the gas is ~$40. some ppl say the infra operators deserve to be paid. sure, but imaging paying visa $40 fee for buying a $20 digital good.. infra should be affordable. pic.twitter.com/5L4SYjT5af — 0xMQQ (@0xMQQ) April 18, 2023 Memecoins Return The issue is primarily due to the increasing demand for processing transactions on the network, as memecoins return to the market after being silent for almost two years. Over the past few weeks, meme...
---
Ethereum Network's Rising Gas Fees in 2023: A Balancing Act of Growth an...


Ethereum gas fees have increased 13.71% in the last two weeks, with the average fee rising from $4.52 per transaction to $5.14 per transfer on Feb. 3, 2023. Despite ethereum's price seeing significant growth this year, its network's gas fees have also seen a similar increase. As the demand for Ethereum's capabilities continues to soar, it remains to be seen if these rising fees will ultimately hinder its growth.Ethereum Gas Fees Continue to Increase With a value of $1,701 per coin reached on Thursday, Feb. 2, 2023, ethereum (ETH) has reached new heights, soaring to its highest value this year. However, despite the increase in ethereum's token value, the cost to send the cryptocurrency onchain has also risen. On Jan. 18, 2023, data from bitinfocharts.com showed an average transfer fee of 0.0029 ETH or $4.52 per transaction. Just 15 days later, the transfer fee had risen to 0.0031 ETH or $5.14 per transaction. The median fee for transactions was around $1.96 per transaction on Jan. 18, 2023, and jumped 20% to $2.36 per transaction on Feb. 3, 2023. The median fee to transfer ether is now 0.0014 ETH. Transacting on Opensea currently costs around $3.89, while a decentralized exchange (dex) swap costs around $10.02 per transaction. On the Ethereum network, the cost to transact with an ERC20 token such as USDT or USDC is around $2.94 per transfer on Feb. 3. Exploring L2 Alternatives: Ethereum Transactions vs. Optimism and Arbitrum Networks According to Dune Analytics data, the aver...
---
Celo Votes To Increase Minimum Gas Threshold


Celo, a mobile-focused smart contracting platform compatible with Ethereum's virtual machine, is voting on a proposal to increase the network's minimum gas threshold. Voting for Celo Governance Proposal 0066 started today, Wednesday, January 18, and ends on Friday, January 27. As of the time of writing, the turnout stands at 2.6% of the total supply, with 6,840,826 CELO locked as votes. Out of this, 6,840,116 CELO supports the proposal, 620 CELO is against the idea, and 90 CELO are voting to abstain. CELO is the native currency of the Celo proof-of-stake smart contracting platform based on the PBFT consensus mechanism. The Celo Governance Proposal 0066 The proposal seeks to increase the minimum gas threshold to $0.001 for simple ERC-20 transactions. Unlike Ethereum, where gas fees must be paid in ETH only, in Celo, users can pay using ERC-20 currencies, not just CELO. Gas fees are paid to prevent Denial-of-Service (DDoS) attacks. Like Ethereum, the gas fee structure in Celo adopts the proposals under EIP-1559. As EIP-1559 stipulates, there must be a gas price minimum that applies to all Celo transactions. This minimum fee applies regardless of the validator processing the transaction. It also fluctuates depending on demand. Celo has clarified that should the proposal pass, only the base fee will be impacted. Under the Celo Governance Proposal 0066, the validator rewards from the gas fee will not be affected. Celo added that though the base f...
---
Ethereum Gas Fees Spike as ETH Value Rises: Average Onchain Fees Jump by...


While the second-largest crypto asset by market capitalization, ethereum, has risen 27% against the U.S. dollar in the last two weeks, the network's average and median-sized gas fees have increased by more than 50%. On the first day of 2023, the average fee to spend ether was around $2.93 per transfer, but today the average cost is 54% higher at $4.52 per transfer.Rise in Ethereum Value Leads to Increased Onchain Transaction Costs Sending ethereum (ETH) is becoming more costly as the crypto asset's value has risen greatly over the last 14 days. At the time of writing, ether is trading at $1,542 per unit, after reaching a high of $1,606 per unit during the same 24-hour period on Jan. 18, 2023. As ethereum's value in U.S. dollars has increased, the cost to move ether and the myriad of ERC20 tokens has also risen. Data from bitinfocharts.com indicates that on Jan. 1, 2023, the average ether gas fee was $2.93 per transfer. 18 days later, the average fee to send ethereum is 54% higher at $4.52 per transaction. Bitinfocharts.com's median-sized ethereum fee chart highlights a similar pattern. 18 days ago on the first day of 2023, bitinfocharts.com's median ether fee chart showed the cost was around $1.06 per transfer to send ethereum. On Wednesday, the same chart showed the cost has risen to 0.0013 ETH per transfer or roughly $1.96 using current ether exchange rates. That means the median-sized ethereum fee has jumped 84% since Jan. 1. Furthermore, while the gas measurement is usua...
---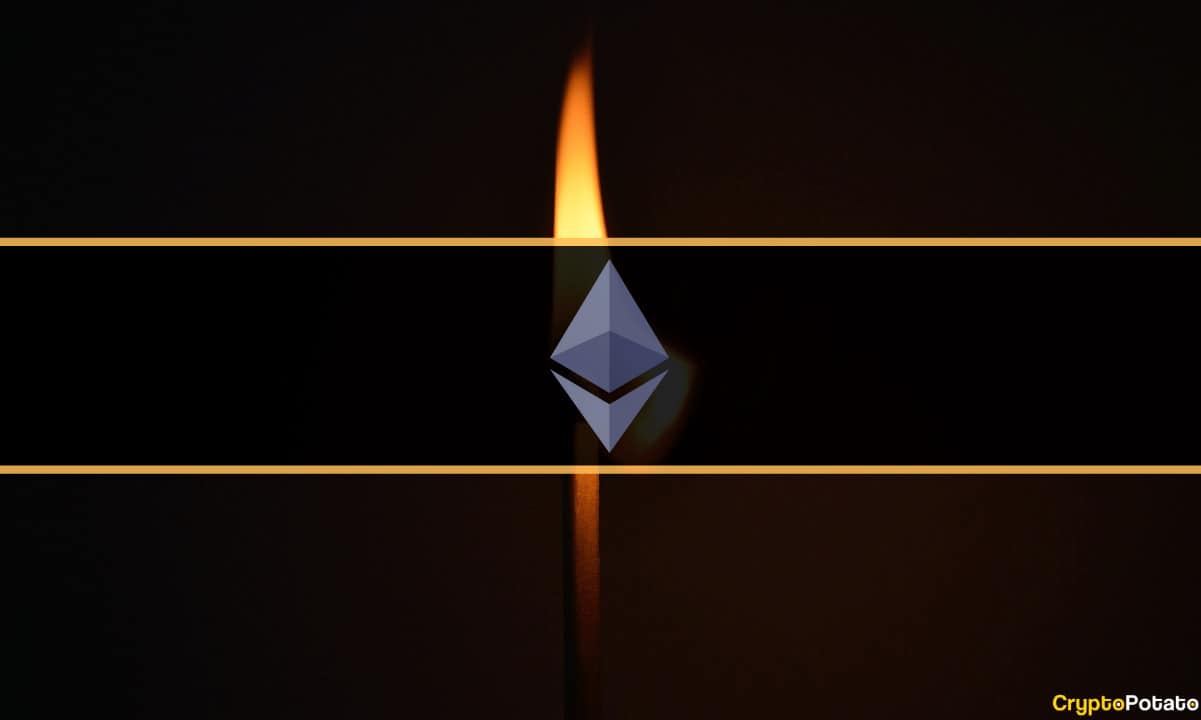 ETH Turns Deflationary as Gas Fees Increase Amid Recent Price Rally


Ether has turned deflationary as the gas fees hit 15 gwei amid the most recent price rally. This happens months ahead of the much-anticipated Shanghai upgrade, which promises to enable ETH stakers to withdraw from the Beacon Depositor Contract. Data from ultrasound.money reveals that ETH has turned deflationary once again. This happens for the first time since December 1st. Source: Ultrasound Money There's currently around 30 less ETH than there was in circulation back when the Merge took place last year, effectively making Ether a deflationary cryptocurrency, at least for the time being. The reason this is possible is because of the network's transition to Proof-of-Stake, as well as the implementation of the EIP 1559. EIP 1559 was introduced back in 2022, and it activated a burn mechanism, which destroys ETH gathered from fees that are associated with verifying transactions on the network. The higher the fees, the higher the burn rate. Now that Ethereum no longer runs on the Proof-of-Work consensus algorithm, the issuance of fresh ETH has diminished tremendously and coupled with the ETH burned as a result of EIP-1559, the cryptocurrency has temporarily turned deflationary. It's also worth noting that this takes place a couple of months before the release of the Shanghai upgrade. It is expected to hit the public testnet in February and the mainnet in March. The upgrade is promised to enable ETH stakers to withdraw from the Beacon Depositor Contract. The post ETH...
---
Polygon Announces Upcoming Hard Fork to Address Gas Spikes and Chain Reo...


The Ethereum scaling blockchain, Polygon, has revealed plans to initiate a hard fork on Jan. 17, 2023. According to the team, the network upgrade will 'reduce the severity of gas spikes' and 'address chain reorganizations (reorgs) in an effort to reduce time to finality.'Polygon Team Outlines Network Upgrades to Improve User Experience On Jan. 12, 2023, the Polygon team told the community to 'get ready for the hard fork' as developers have plans to upgrade the chain on Jan. 17, 2023. 'The proposed hard fork for the Polygon PoS chain will make key upgrades to the network on Jan. 17,' the team tweeted. 'This is good news for developers and users and will make for better user experience (UX). You will not need to do anything differently,' the developers insisted. Polygon (MATIC) developers have been discussing the upgrade since Dec. 2022. The V0.3.1 Hard Fork aims to reduce gas spikes and address blockchain reorganizations (reorgs). A reorg is an occurrence in which a new chain's branch emerges and supersedes the previously accepted blockchain branch. Reorganizations can cause previously confirmed transactions to be invalidated and replaced with new ones. In order to alleviate the reorg problem, Polygon plans to decrease the network's sprint length from 64 to 16 blocks. 'Doing so will decrease the depth of reorgs," Polygon developers declare. In order to reduce gas spikes, Polygon aims to change the 'basefeechangedenominator' from the current value of 8 to 16. 'This will ...
---
Optimism Edges Other L2s In Gas Efficiency, Despite Loss In TVL, Revenue


Optimism (OP) has opened the year on an optimistic note as it enjoys a bull run. On the flip side, it has suffered sluggishness in terms of total value locked (TVL). Here's a quick snapshot of Optimism: OP price spikes by 5.76% OP down in terms of TVL; now only $500 million Users save as much as 99.4% on ETH Arbitrum is seen to have blazed past the other leading Layer 2 blockchains including Optimism and Polygon when it comes to TVL. Regardless, the former remains unfazed as it still accelerates in tempo and dominates the L2 space. THE TVL BETWEEN TOP LAYER 2 ON ETHEREUM By overcoming #Polygon and #Optimism, @arbitrum has naturally risen to the top 1 Layer 2 in TVL through 2022. Do you think @arbitrum will become the new home of DeFi. (,)? Let's comment below #Arbitrum #DeFi pic.twitter.com/AAtP0g8e2V — Arbitrum Space (,) (@Arbitrum_Space) January 1, 2023 Optimism On A Bull Run According to CoinMarketCap, OP price is up by 5.76% or trading at $1.02 as of press time. On the contrary, its TVL isn't too impressive as it dwindled down $550 million to now only $511 million as seen in the past 30 days, which also negatively impacted revenue. The term 'Layer 2' is used to describe an additional framework or protocol that is implemented on top of an existing blockchain system. These methods are designed to address the problems of transaction throughput and scalability being experienced by the most prominent bitcoin networks. Optimism has been ...
---
Massachusetts Senator Forwards Bill Aimed at Forcing Crypto Miners to Re...


On Dec. 8, 2022, three Democratic politicians from Massachusetts, Oregon, and California revealed legislation aimed at combatting 'energy-intensive' cryptocurrency mining operations. The bill introduced by senator Ed Markey (D-MA) alleges that crypto mining 'strains the grid' and the industry 'undermines U.S. climate goals.' 3 U.S. Bureaucrats Believe Crypto Miners Need to Report Carbon Emissions and Environmental Assessments Senators Ed Markey (D-MA), Jeff Merkley (D-ORE), and Jared Huffman (D-CA) have introduced a bill that would require 'an interagency study on the environmental and energy impacts of crypto asset mining.' Markey's press release concerning the 'Crypto Asset Environmental Transparency Act' details that the U.S. Environmental Protection Agency (EPA) would lead the study. Furthermore, the EPA would assess crypto mining activity in the U.S. and operations would be required to report greenhouse gas (GHG) emissions. Crypto mining companies required to report GHG emissions would be 'operations that consume more than 5 megawatts of power,' the press release details. 'Big-money [crypto mining] companies are undermining decades of progress in our fight against climate change by putting profits over the promise of our clean energy future – jeopardizing the reliability and safety of our grid in the process and making it all the more likely for utilities to raise energy prices on working families,' senator Markey said on Thursday. Representative Jared Huffman sai...
---
Natural Gas Price Hike Hits Crypto Miners in Iran


Companies using natural gas as a power source to mint digital currency in Iran will have to deal with a sharp increase in the price of the fuel. The new rates set by the state-run supplier are almost double the previous and have been imposed retroactively, local media reported. Iran Raises Tariffs for Mining Farms Running on Natural Gas The National Iranian Gas Company, an enterprise under the Ministry of Petroleum of the Islamic Republic, has informed cryptocurrency miners about a raise of natural gas rates, the English-language daily Financial Tribune announced, quoting a report by Peyvast Magazine. According to the publication, the increase is retroactive and covers the current fiscal year, which started in March 2022. This means that the bills for the past six months will be adjusted in accordance with the new tariffs. As a result of the decision made by the oil ministry, a cubic meter of the fuel will now cost 53,368 rials (around $1.25) which is almost twice the price of 29,440 rials that miners used to pay before, Peyvast noted. On top of that, 9% value added tax (VAT) is also due. Abbas Ashtiani, the chief executive officer of the Iran Blockchain Association, described the move as a violation. He is convinced that the hike should not have applied to gas consumption during the first half of the fiscal year. Over a third of the crypto farms in the country rely on gas supplies and many of the licensed firms will suffer heavy losses. The local crypto community believes t...
---
Ethereum's Average Gas Fee Jumps More Than 80% Higher Nearing $5 per Tra...


26 days ago, Ethereum transitioned from a proof-of-work (PoW) network to a proof-of-stake (PoS) blockchain and after the change, the network's fees remained low. This week, however, Ethereum's gas fees have increased as data from October 10 shows the average fee tapped a high of $4.75 per transaction.Ethereum's Average Gas Fees Jump Over 80% in 3 Days Ethereum's gas fees have ticked upwards, jumping 84% higher from $2.58 per transaction on October 8, to $4.75 per transfer on October 10. Ethereum fees have not breached $4 since August 11, 2022, or roughly 61 days ago. Statistics from bitinfocharts.com indicates that the median transfer fee on October 10 is $2.2 per transfer. Etherscan.io's gas tracker also shows an increase as today's high priority fee is around 27 gwei or $0.62 per transfer. 44 days ago or on August 28, 2022, etherscan.io's gas tracker shows that fees were lower prior to The Merge as a high priority fee was around 11 gwei or $0.34 per transfer. While fees are around $0.62 for a high-priority transfer, swapping and moving an ERC20 token can cost more. An Opensea sale is $2.13 per transaction today, when it was $1.17 per transaction on August 28. A Uniswap trade has an estimated cost of around $5.49 and 44 days ago, it was around $3.03. Sending an ERC20 token like USDT or USDC will cost $1.61 today and on August 18, it was around $0.89 per transaction. Layer two (L2) fees are still much cheaper than Ethereum's onchain transfer statistics. Metis Network is aro...
---
Argentine Oil Subsidiary YPF Luz Powering Bitcoin Mining Activities With...


YPF Luz, a subsidiary of the Argentine state oil company YPF, is currently piloting a project to power bitcoin mining operations with residual gas. The initiative, which is currently being tested in Vaca Muerta, one of the biggest oil fields in the country, seeks to take advantage of this byproduct from the initial stages of oil well drilling. Argentine Company YPF Luz Takes Bitcoin Mining to the Oil Wells Cryptocurrency miners are always looking for new forms of getting cheap and convenient power sources to run mining operations. YPF Luz, a subsidiary of the state-owned YPF in Argentina, is running a pilot project to take advantage of flare or residual gas to power bitcoin mining operations. This project, which has been running for three months in Vaca Muerta, a large oil field in the country, seeks to take advantage of this gas, which would be otherwise be burned. The gas in these oil fields cannot be taken to other sites to be used, so the only way is to bring interested parties to the zone. YPF Luz already has a series of customers that pay for this kind of power, which is being produced on-site with generators installed during the oil well drilling phase. Martin Mandarano, CEO of YPF Luz, stated: This first pilot, which is already operating, operates with 1 [megawatt] of generation and a second project is being developed simultaneously to start operating before the end of the year, with about 8 MW, in the Bajo del Toro area. ...
---
Research Finds Bitcoin Mining Equates to 0.10% of Global Greenhouse Gas ...


According to a recent report published by the Cambridge Centre for Alternative Finance (CCAF), bitcoin mining worldwide accounts for around 0.10% of global greenhouse gas (GHG) emissions or 48.35 million tons of carbon dioxide per annum. Moreover, CCAF's report details that 'Bitcoin's environmental footprint is more nuanced and complex' and because of complexity issues it 'underscores the need for independent data.'Cambridge Centre for Alternative Finance Study: 'Bitcoin Network Produces 48.35 Million Tons of CO2 per Annum' On Tuesday, the Cambridge Centre for Alternative Finance (CCAF) published a new report called 'A deep dive into Bitcoin's environmental impact,' which was written by the CCAF project lead Alexander Neumueller. The report highlights how bitcoin's increasing popularity has put a spotlight on 'environmental issues associated with the production of Bitcoin.' CCAF's study claims that the Bitcoin network produces 48.35 million tons of carbon dioxide per annum. The metric equates to roughly 0.10% of global greenhouse gas emissions and Neumueller says it's about '14.1% lower than the estimated GHG emissions in 2021.' Neumueller's research further details that 37.6% of the energy leveraged by bitcoin (BTC) miners derives from sustainable types of energy. CCAF's 'best-guess estimate' of 0.10% of global greenhouse gas emissions equates to the same amount of energy used by Nepal or the Central African Republic. Bitcoin mining energy represents a touch less than half...
---
Nicolas Maduro Tempts West With an Abundance of Oil and Gas, Venezuelan ...


Amid the economic rumblings across the world and the energy crisis in Europe, Venezuelan president Nicolas Maduro has said his country is ready to step up and help with oil. Despite the fact that Venezuela has the largest supply of crude oil in the world, U.S. economic sanctions imposed in 2019 by the Trump administration prohibit American businesses from engaging with the state-owned oil company.Maduro Insists 'Venezuela Ready and Willing to Fulfill Its Role' by Providing the World With Fuel The current president of Venezuela, Nicolas Maduro, is a controversial leader and just recently he's offered to help Western nations like the United States with oil and gas. On September 14, Maduro spoke at an event organized by the Organization of the Petroleum Exporting Countries (OPEC). The intergovernmental organization's secretary-general visited Caracas and Maduro said Venezuela is ready to help countries deal with the erratic gas and oil market. 'Venezuela is ready and willing to fulfill its role and supply, in a stable and secure manner, the oil and gas market that the world economy needs,' the Venezuelan president said at the event. While data shows oil exports are low, Maduro was resolute that Venezuela's Petróleos de Venezuela, S.A. (PDVSA) has 'recovered.' At the same time, crude oil prices in Europe (Brent) have dropped from the June highs but are currently hovering at around $89.53 and U.S. crude oil is exchanging hands at $79.30 per barrel. Natural gas prices in Europ...
---
Treasury Secretary Janet Yellen Warns Gas Prices Could Spike This Winter...


U.S. Treasury Secretary Janet Yellen has warned that gas prices could rise again this year. 'It's a risk that we're working on the price cap to try to address,' she stressed. 'Our price cap proposal is designed to both lower Russian revenues … while also maintaining Russian oil supplies that will help to hold down global oil prices.'Janet Yellen on Gas Price Increase, Inflation, EU Sanctions, and Russian Oil Treasury Secretary Janet Yellen talked about the U.S. economy, inflation, gas prices, and Russian oil in an interview on CNN's 'State of the Union' Sunday. When asked whether Americans should be worried about gas prices rising again later this year, Yellen replied: Well, it's a risk. And it's a risk that we're working on the price cap to try to address. 'Our price cap proposal is designed to both lower Russian revenues that they use to support their economy and fight this illegal war, while also maintaining Russian oil supplies that will help to hold down global oil prices,' Yellen detailed. 'So I believe this is something that can be essential, and it's something that we're trying to put in place to avoid a future spike in oil prices.' The European Union imposed a sanctions package in June that will ban seaborne imports of Russian crude oil as of Dec. 5 and petroleum product imports as of Feb. 5, 2023. The sanctions also ban EU companies from providing shipping insurance, brokering services, or financing for oil exports from Russia to other countries. 'This winter...
---
Hungary's Prime Minister Says 'Europe Has Run out of Energy' Amid Russia...


Europe is suffering and struggling to contain an energy crisis according to various reports that say the eurozone might have to deal with a cold winter that could lead to energy rationing and blackouts. A recent survey published by the General Confederation of Greek Workers (GSEE) shows seven out of ten Greeks purchase less food in order to pay for energy costs and fuel. Moreover, Hungary's prime minister Viktor Orban explained in a social media post on Saturday that 'Europe has run out of energy.'EU Deals With Ongoing Energy Crisis - Hungary's Premier Blames 'Fundamentalist Greens and the Bureaucrats' for Europe's Issues Rising energy costs have propelled Europe into an economic tailwind and most of the problems stem from the Ukraine-Russia war. Russia has choked off energy supplies to the economic and political union that consists of 27 member countries. Just recently, members of the European Union and G7 finance ministers pledged to enforce price caps on electricity and crude oil. Meanwhile, Russian president Vladimir Putin explained on Wednesday that Russia would not supply gas, oil, coal, and heating oil to the West. The energy crisis is causing Europe to consider energy rationing concepts and reports say Europe's gas shortages could last until at least 2025. Furthermore, a recent survey published by the General Confederation of Greek Workers (GSEE) indicates that Greeks are spending less on food because of rising energy costs. 20% of the GSEE survey participants said th...
---
Russia Shuts Off EU Gas, Vitalik Discusses Bitcoin Security, and More &m...


Macro markets and geopolitics dominated the news this week, with Russia cutting off Europe's gas supply, hedge funds betting against Italian debt, and the International Monetary Fund's bailout for Zambia helping the kwacha overtake the ruble as the world's best-performing currency. Also in this week's news, Ethereum co-founder Vitalik Buterin discusses the crypto economy crash and Bitcoin's long-term security. Russia Shuts Off Europe's Main Gas Pipeline Until the West's Sanctions Are Lifted, Iran Tempts EU With Similar Deal Russia has seemingly drawn a line in the sand and will not turn on Europe's main gas pipeline until the 'collective West' lifts the financial sanctions against the country. The move follows the Nord Stream 1 pipeline allegedly shutting down for 'maintenance,' but reports from Interfax that followed five days later indicate Moscow will not be turning the gas back on until demands are met. Read More IMF Bailout Approval Helps Zambian Kwacha Take the Russian Ruble's Position as World's Best Performing Currency After the International Money Fund revealed it had approved a bailout package for Zambia, the Southern African country's currency, the kwacha, rallied by 3.1%. Following this gain, the kwacha took the Russian ruble's position as the world's best-performing currency in 2022. Read More Ethereum Co-Founder Vitalik Buterin Discusses Bitcoin's Long-Term Security On September 1, Vitalik Buterin conducted an interview with the economics author Noah Smith a...
---
Putin Threatens to Let Europe 'Freeze'— Russian President Warns 'W...


Following the discussions concerning the inter-governmental political forum Group of Seven (G7) pledging to impose price caps on crude oil and the European Commission talking about fixing electricity prices, Russian president Vladimir Putin explained on Wednesday that Russia will not supply the industrialized economic powers and the West with energy. 'We will not supply gas, oil, coal, heating oil - we will not supply anything,' Putin stressed during the Eastern Economic Forum's plenary session.Putin to Europe: 'Freeze, Freeze, the Wolf's Tail' Vladimir Putin explained that the Kremlin plans to let the wolf's tail freeze, referring to Europe and the Russian fable where a fox tricks a wolf into freezing his tail, and the fox eventually defeats the wolf with this tactic. 'We will not supply anything outside the contracts. We will not do anything that they try to force us to do,' Putin declared on Wednesday. 'We will not supply gas, oil, coal, heating oil - we will not supply anything,' he added. 'The only thing we can do is to keep on saying the line from a well-known Russian fairytale'-Freeze, freeze, the wolf's tail.'' Putin saying the west is going to freeze like a wolf's 🐺 tail this winter… and sending markets into disarray - Matthew Hall (@MJLH16) September 7, 2022 Putin's speech follows the report that claims Russia and Iran plan to establish a global gas cartel. In recent times, the Russian gas giant Gazprom and the National Iranian Oil Company (NIOC) p...
---
Russia Shuts off Europe's Main Gas Pipeline Until the West's Sanctions A...


Russia has seemingly drawn a line in the sand and will not turn on Europe's main gas pipeline until the 'collective West' lifts the financial sanctions against the country. The move follows the Nord Stream 1 pipeline allegedly shutting down for 'maintenance,' but reports from Interfax that followed five days later indicate Moscow will not be turning the gas back on until demands are met.Putin's Spokesperson Says Nord Stream 1 Pumping Problem Due to the Collective West's Sanctions While it was said Russia's state-run Gazprom was having 'technical difficulties' with the gas pipeline that connects Russian gas to Germany, and that the pipeline was under 'maintenance,' president Vladimir Putin's spokesman, Dmitry Peskov, claims the shutdown is due to Western sanctions against Moscow. Gazprom reported this past weekend that Nord Stream 1 pipeline would be shut down indefinitely because of 'oil leaks.' BREAKING: Gazprom announces that Nord Stream cannot operate safely due to turbine damage - Samuel Ramani (@SamRamani2) September 2, 2022 Gazprom claims the technical difficulties stem from the German-made turbines. However, Peskov was quoted by the news agency Interfax, and he made it quite clear that the Kremlin wants the sanctions lifted before the Nord Stream 1 pipeline delivers fuel again. 'The problems pumping gas came about because of the sanctions Western countries introduced against our country and several companies,' Peskov stressed. 'There are no other reasons that could h...
---
'No Middle Class Left,''Millions Will Be Wiped Out'— Two Market Cr...


In this week's Bitcoin.com News Week in Review, one market strategist issues a dire warning about the U.S. economy and a large market crash that could cause a '50 to 60 percent haircut' in stocks. Further, the Russian government is reportedly making moves to create a global gas cartel with Iran. These stories, as well as the latest Robert Kiyosaki market predictions, and news of a whale spending 10,000 bitcoins likely connected to the 2011 Mt Gox hack, are just below. Market Strategist Expects Stock Market to Drop 50% From Here, Says There's 'Going to Be No Middle Class Left' Following Jerome Powell's hawkish commentary at the annual Jackson Hole Economic Symposium, major stock indexes, cryptocurrencies, and precious metals slid significantly in value. Over $240 billion was erased from the crypto market and the Crypto Fear and Greed Index continues to slide lower, edging toward 'extreme fear.' Furthermore, the chief strategist at bubbatrading.com, Todd 'Bubba' Horwitz, explains that the Federal Reserve raising rates during a recession will wreak havoc on what's left of America's middle class. Read More Robert Kiyosaki Says Real Estate, Stocks, Gold, Silver, Bitcoin Markets Are Crashing - 'Millions Will Be Wiped Out' The famous author of the best-selling book Rich Dad Poor Dad, Robert Kiyosaki, has warned that all markets are crashing, specifically naming real estate, stocks, gold, silver, and bitcoin. Referencing his earlier prediction of a bigger crash than during the 2008...
---
Eurozone Inflation Taps Highest Rate Ever Recorded Reaching 9.1%, as Nor...


The Eurozone's inflation rate reached a record high in August of 9.1%, the highest ever recorded in history, according to Europe's statistics office Eurostat. The rate was higher than economists suspected and most of the rise was fueled by Europe's rising energy prices.Europe's Torrid Inflation Continues to Rise, While the Region Faces an Energy Crisis Currently, Europe is suffering from the highest inflation rate the euro area has seen in almost 50 years, and each one of the members of the monetary union has seen red-hot consumer prices. Just recently, Reuters polled a number of economists, and the data published by Eurostat is larger than the economists predicted. Eurozone #inflation hits record: Consumer prices surged 9.1% YoY in August outpacing est. of 9%. Core inflation jumped 4.3%, a fresh ATH as well. Above all, the rise in core inflation is also putting the #ECB under pressure. pic.twitter.com/DI9ruavNUT - Holger Zschaepitz (@Schuldensuehner) August 31, 2022 Statistics show that energy prices had the largest inflation rise reaching 38.3% and items like food jumped 10.6%. Furthermore, non-energy industrial goods rose by 5% compared to the value of these goods measured last year. In terms of energy prices, things look as though the energy crisis could get worse due to the Ukraine-Russia war. Starting today and up until September 2, 2022, the Nord Stream 1 pipeline is undergoing 'maintenance.' The maintenance has people worried that Russian leaders will extend the shu...
---
Amid Colorado's Gas Flare Ban, Report Shows Half Dozen Gas and Oil Firms...


In November 2020, Colorado banned gas flaring, venting, and the release of raw gas into the atmosphere. While the centennial state has a large number of well sites, a recent report shows that roughly a half dozen Colorado oil and gas companies are leveraging gas-to-bitcoin flare mitigation systems and these firms are raking in a lot of bitcoin.Report Shows at Least a Half Dozen Colorado-Based gas and Oil Firms Are Leveraging Gas-to-Bitcoin Mitigation Solutions On August 29, 2022, the Colorado Sun author Mark Jaffe reported on Colorado-based gas and oil companies teaming up with bitcoin miners and explaining how 'they're making quite a bit of coin.' Jaffe details that there are at least a half dozen oil and gas refiners using gas-to-bitcoin flare mitigation systems in the natural gas-rich state of Colorado. The growing number of bitcoin flare mitigation sites in Colorado is interesting because the state's regulatory watchdog, the Colorado Oil and Gas Conservation Commission (COGCC), has banned natural gas flaring. Essentially, if any oil and gas company chooses to operate in the state of Colorado, it must connect to a pipeline to mitigate the excess gas. If an oil and gas firm cannot comply with the regulations, the COGCC will shut the operations down. Jaffe's report explains that the COGCC is aware of these gas and oil firms leveraging gas-to-bitcoin solutions. A COGCC spokeswoman, Megan Castle, told the Colorado Sun (CS) journalist that 'it is definitely on our radar.' While...
---
More Gas (

#GAS

) News