| | | |
| --- | --- | --- |
| | Gas | #GAS |
---
| | | | | |
| --- | --- | --- | --- | --- |
| GAS Price: | $2.30 | | Volume: | $4.8 M |
| All Time High: | $96.88 | | Market Cap: | $65.5 M |
---
---
| | | | | |
| --- | --- | --- | --- | --- |
| Circulating Supply: | 28,523,625 | | Exchanges: | 18 |
| Total Supply: | 28,525,859 | | Markets: | 30 |
| Max Supply: | 100,000,000 | | Pairs: | 38 |
---
---
---
The price of #GAS today is $2.30 USD.

The lowest GAS price for this period was $0, the highest was $2.30, and the current live price for one GAS coin is $2.29731.

The all-time high GAS coin price was $96.88.

Use our custom price calculator to see the hypothetical price of GAS with market cap of BTC or other crypto coins.
---
---
The code for Gas is also #GAS.

Gas is 5.2 years old.
---
---
The current market capitalization for Gas is $65,527,490.

Gas is ranking upwards to #264 out of all coins, by market cap (and other factors).
---
---
There is a big daily trading volume on #GAS.

Today's 24-hour trading volume across all exchanges for Gas is $4,754,275.
---
---
The circulating supply of GAS is 28,523,625 coins, which is 29% of the maximum coin supply.
---
---
---
---
---
---
Note that there are multiple coins that share the code #GAS, and you can view them on our GAS disambiguation page.
---
---
---
---

Introducing the Neo Polaris Launchpad — Compete for $500,000 in prizes and incubation opportunities


Introducing the Neo Polaris Launchpad — Compete for $500,000 in prizes and incubation opportunities - In 2021 Neo launched N3, the newest and most powerful version of the Neo blockchain development platform. Alongside the release, the Frontier Launchpad was initiated, calling on trailblazers to be the first to take advantage of Neo's powerful features. Over 700 developers answered the call, sharing in over US $100,000 in prizes and $200,000 in post-event funding. With foundations firmly established, developers can now look towards the Polaris Launchpad for the next opportunity to join the growing Neo ecosystem. Just like the Northstar was a guide for travelers who would journey through the wilderness, the Polaris Launchpad can be seen as a guiding light for developers seeking a home on the Neo platform. Polaris features five development categories representing the next wave of applications we would like to see come to life on N3. These categories are: DeFi, Metaverse & NFT, DAO, Middleware Incorporating NeoFS/Oracle, General, Neo is upping the ante, with a $500,000 prize pool and opportunities to receive further funding through Neo's $200 million EcoBoost program. We are also adding a bonus round, Polaris Plus, in which we will allow the community to vote for their favorite projects with their own tokens. Neo will match these votes through quadratic funding to the tune of a minimum US $57,500. As always, deve...
---

Polaris Launchpad Project Ideas


Updated on March 22, 2022 — Project ideas - Looking for ideas for your Neo Polaris Launchpad project? We encourage all participants in the Polaris Launchpad to use your imaginations to build projects that test the boundaries of blockchain technology and make use of all of Neo N3's features. However, if you're looking for some inspiration, here are some ideas for applications NGD would love to see come to life in the Neo ecosystem. Decentralized exchanges Exchange platforms that support the swapping of NEP-17 tokens. Ideally, no listing process would be needed. Protocols that can read smart contracts deployed on-chain and support swaps with tokens in a liquidity pool are encouraged., Reference dApps include: Uniswap, MDEX, PancakeSwap. Lending protocols Lending protocols that can support mainstream assets on Neo. Basic functionality such as depositing and lending, and offering simple or compound interest calculation and distribution is desirable., Reference dApps include: AAVE, Compound, Filda, Venus. Onchain Information Aggregators Platforms that are able to collect various on-chain data and present it to users in a meaningful and organized manner. Special interest in DeFi aggregators and applications that allow users to manage their tokens., Reference dApps include DEX Screener, Defistation. Metaverse Metaverse related, open-world games. Projects that provide infrastructure and focus on a user-generated conten...
---

Neo Polaris Launchpad Hackathon Community Kickoff: Recap of the March 7, 2022 Live-Streamed Event


Neo launched its developer-friendly Polaris Launchpad hackathon event in a virtual community kickoff session on March 7, 2022. Four guest speakers joined the kickoff to share details about the newest Neo hackathon and field questions from the audience. Check out this article for a recap of each leader's session in the live-streamed kickoff. Da Hongfei, Founder of Neo Da Hongfei, founder of the Neo Foundation, opened the event with a walkthrough of the relationship between Neo and Web3. "Web3 is the new iteration of Web1 and Web2, it is an innovation of different layers of the internet," he said. He explained that Web1 and Web2 represent innovation at the content and platform levels, while Web3 innovations target lower stacks at the level of protocols themselves. Based on these innovations at the protocol level, Web3 enables people to do a new range of things such as digital asset transactions, value transfers, and more. Thus, Web3 is much more than a simple replacement of Web1 and Web 2; it is an innovation that incorporates and builds upon both. Da described how Erik Zhang, who founded Neo along with Da, spent three years working alongside the rest of the core Neo developer team to build and launch Neo N3 on the MainNet. Da said that Neo N3 has continued to run smoothly in the several months since its launch. Thanks to its new capabilities, Neo N3 now offers developers the best infrastructure available for Web3 develo...
---

Airdrop Event of Neo And Bit.Store Partnership


Airdrop Event of Neo & Bit.Store Partnership - To celebrate the partnership with Bit.Store, a SocialFi investment platform tailored for new and junior investors, Neo and Bit.Store will host an airdrop event which will last from April 8th to 22nd. Participants will have chances to receive either NEO or STORE tokens. How to participate: Fill out a Gleam form to provide your wallet address and find detailed rules in there., Follow both Neo(@Neo_Blockchain) and Bit. Store(@www_bit_store) Twitter account., Join both Neo(t.me) and Bit.Store(t.me) Telegram group., There will be $1000 NEO and $1000 STORE tokens airdropped to a total of 100 randomly picked participants, the lucky draw results will be announced on April 25th. Join us and you could be the lucky winner! Two AMAs will also be hosted by Neo and Bit.Store on April 11th with $100 STORE and 4 NEO as incentives airdropped to some of the AMA participants. A lot of exciting things will happen soon, stay tuned! Learn more Neo official website: neo.org Follow Neo on Twitter: @Neo_Blockchain Join the Neo community: Discord / Telegram Airdrop Event of Neo And Bit.Store Partnership was originally published in Neo Smart Economy on Medium, where people are continuing the conversation by highlighting and responding to this story.


---

Neo Partners with SocialFi investment platform Bit.Store


Neo has announced a new partnership with Bit.Store, a SocialFi investment platform tailored for new and junior investors. App users can buy and sell cryptocurrencies with local and international fiat payment channels, including mobile wallets and bank transfers. As a result of the newly established partnership, Neo will work with Bit.Store to enhance customer experience and expand access to the smart economy for new groups of users. Through the Bit.Store website, users across Europe and Southeast Asia can both buy NEO tokens using the fiat currencies of their choice and swap NEO tokens with other cryptocurrencies. "This new partnership with Bit.Store further extends the mainstream availability of NEO and enhances user experience," said John Wang, Director of Neo EcoGrowth. "We are pleased to continue to build on our momentum through this new collaboration." About Neo: Neo is an open-source community-driven blockchain platform. It is the most feature-complete blockchain platform for building decentralized applications. Neo enables developers to digitize and automate the management of assets through smart contracts. It also provides powerful native infrastructures such as decentralized storage, oracles, and domain name service, creating a solid foundation for the Next-Gen Internet. About Bit.Store: Bit.Store is a SocialFi investment platform designed with beginner investors in mind. The platform gives its users access ...
---

Neospective Creation Contest Round 2: Neo Hackathon Mascot


(This article was updated on June 2nd, 2022) Get your creativity on–it's time for Round 2 of the Neospective Creation Contest! Neospective is a new content collaboration program hosted by Neo Global Development (NGD). Neospective is another way for Neo community members like you to get involved, make unique contributions based on your own skills and passions, and compete for community-voted prizes of up to USD $1200. Round 1 of the Neospective Creation Contest wrapped up in January. In Round 1, Diagram Design, members of our global Neo communities offered up 64 amazing entries depicting different aspects of Neo and N3 ecosystem projects. For Neospective Round 2, starting today and running through July 5th, 2022, we invite you to design a mascot for the Neo hackathon series. Read on to learn how you can contribute and compete! — Why Neospective? - In case you missed Neospective Round 1, here are the basics of this fun new way to engage with the Neo community. We at Neo are continually inspired by the time, energy, and soul that this vibrant community brings to all things Neo. Community project developers who contribute to the Neo protocol, stack, and associated capabilities do amazing work. But not every Neo community member is a developer. And not every meaningful contribution to the Neo community requires a GitHub commit. Neospective invites our creative global community members to create all kinds of conte...
---

Neo Will Join Blockdown Festival Croatia as Diamond Sponsor


Exciting news! Neo will join The BlockDown Festival Croatia as a Diamond Sponsor. Several high-profiles from Neo and the Neo community will attend the festival, which will be hosted in beautiful Croatia from May 11 -13. This article will walk you through the details of how Neo will get involved in this event. On the first day of the festival, 11 May (Wednesday) 2022 at 1:20 pm, Guil. Sperb Machado, the founder of AxLabs, will speak in a 40-minute panel discussion to discuss the topic "DAOs: Ideology and Use Cases" with other panelists. On the second day, 12 May 2022 (Thursday) at 9 am, Lili Zhao, Eco-Growth Director of Neo Europe, will give a 20-minute keynote speech entitled "Value Creation in the Smart Economy." On the last day of the festival, 13 May (Friday) from 3 pm to 4:30 pm, Neo will host a 90-minute meetup on site. Lili will kick off the meetup with her speech, "Chains, Coins & Communities." She will be followed by Mr. Google, Project Leader of Flamingo.Finance, who will discuss "Where we have been and where we are going." Guil, Founder of AxLabs, will then share the latest progress about "Grantshares". Following this, Lili will moderate a roundtable session where panelists will discuss "N3: What happened in the past 9 months." The meetup will end with a Q&A session, in which our speakers will answer questions from on-site audiences. Throughout the three-day festival, we hope you will...
---

Neo Global Development (NGD) Welcomes Hacash.Diamonds to the EcoBoost Program


Neo Global Development (NGD) has accepted Hacash.Diamonds, a platform that provides professional collecting and trading services for a specialized type of NFT, as the first project to join the EcoBoost program in 2022. Within this program, Hacash.Diamonds will receive a range of support including grants and business incubation opportunities to promote the growth of a novel newer category of NFTs known as Proof of Work (PoW) NFTs. — About the EcoBoost program - Following successful completion of the Neo Early Adoption program last year, the NGD Eco Support organization will focus on fostering Neo ecosystem growth in 2022 through the larger-scale EcoBoost program. The EcoBoost program has allocated US $200 million to build a strong network of partners who can support Neo-based projects across the project lifecycle. — About Hacash.Diamonds - Hacash.Diamonds is a platform that provides professional collecting and trading services for a type of NFT known as HACD, or Hacash Diamonds HACDs are NFTs on the Hacash blockchain. The Hacash.Diamonds platform was founded in September 2021. The platform is committed to spreading the energy generative art represented by HACD and promoting HACD to become a mainstream store of value. Hacash.Diamonds team members are serial entrepreneurs who are experienced veterans of the American and Chinese blockchain worlds. Hacash.Diamonds has launched numerous products and services to date, s...
---

Polaris Launchpad Hackathon Judging Has Begun


Congratulations to everyone who has worked so hard to plan, develop, and submit your projects to the Polaris Launchpad Hackathon. Neo's first Launchpad Hackathon event of 2022 saw more than 600 registrants from 69 countries and has received more than 50 project submissions. Final submissions for the Hackathon came in on May 9, and the Hackathon Phase has moved to the judging stage. Our esteemed judges are now assessing the concept and feasibility, design, and implementation of each project entry. This article introduces you to the judges, a team of high-profile industry leaders in diverse roles such as company founder, entrepreneur, core developer, academic researcher, product manager, and more. Taken together, this team's diverse set of perspectives from the blockchain world will provide a well-rounded and holistic approach to the judging process. Read on to learn more about the judging team and learn what to expect next. — Meet the judges - — Da Hongfei, Founder of Neo - Neo founder and a core leader within China's blockchain industry, Da Hongfei is a serial entrepreneur who has provided invaluable advisory expertise on blockchain technology to many banks, stockbrokers, and bill exchanges. In 2011, he began to explore blockchain technology applications. He became a well-known columnist in mainstream blockchain media such as 8BTC and served as one of the sector's earliest advocates. He went on to foun...
---

Polaris Participants Demo Week Is Happening Now


Are you ready for the Polaris Launchpad projects demo week? It's starting today from May 23rd to June 2nd, 2022. 22 projects that have been considerably selected and rated by NGD (Neo Global Development) will present their works to our community on Neo's official Youtube channel. This article will walk you through the demo week schedule and basic introduction of each project for this week: May 23rd to May 26th. — Date: May 23, 22:00 (Shanghai Time). — On May 23 at 22:00, three teams will showcase their projects. The teams are Neo-Effisend, SUPERSON Solution, and SOMNIUMWAVE. Neo-Effisend is a Neo-based mobile dApp and wallet that improves cash-out processes and integrates it with Rapyd (the biggest payment processor globally) to improve financial inclusion in Mexico and Latin America. SUPERSON Solution is a Defi solution that creates a bridge between Defi and Cefi. It is a complex strategy that will lead to the creation of mirror assets. SOMNIUMWAVE is an open-world 3D blockchain game designed to reward users for holding NFTs and competing in matchmaking. Players may buy and sell lands, vehicles, and weapons using the NEP-17 token $SOM. — Date: May 24, 22:00 (Shanghai Time). — On May 24 at 22:00, three teams will showcase their projects. The teams are Feedio, Findtruman, and Planet X. Feedio aims to provide a decentralized, reliable price feed platform that can combine reliable aggregator data...
---
---
---
Treasury Secretary Janet Yellen Warns Gas Prices Could Spike This Winter...


U.S. Treasury Secretary Janet Yellen has warned that gas prices could rise again this year. 'It's a risk that we're working on the price cap to try to address,' she stressed. 'Our price cap proposal is designed to both lower Russian revenues … while also maintaining Russian oil supplies that will help to hold down global oil prices.'Janet Yellen on Gas Price Increase, Inflation, EU Sanctions, and Russian Oil Treasury Secretary Janet Yellen talked about the U.S. economy, inflation, gas prices, and Russian oil in an interview on CNN's 'State of the Union' Sunday. When asked whether Americans should be worried about gas prices rising again later this year, Yellen replied: Well, it's a risk. And it's a risk that we're working on the price cap to try to address. 'Our price cap proposal is designed to both lower Russian revenues that they use to support their economy and fight this illegal war, while also maintaining Russian oil supplies that will help to hold down global oil prices,' Yellen detailed. 'So I believe this is something that can be essential, and it's something that we're trying to put in place to avoid a future spike in oil prices.' The European Union imposed a sanctions package in June that will ban seaborne imports of Russian crude oil as of Dec. 5 and petroleum product imports as of Feb. 5, 2023. The sanctions also ban EU companies from providing shipping insurance, brokering services, or financing for oil exports from Russia to other countries. 'This winter...
---
Hungary's Prime Minister Says 'Europe Has Run out of Energy' Amid Russia...


Europe is suffering and struggling to contain an energy crisis according to various reports that say the eurozone might have to deal with a cold winter that could lead to energy rationing and blackouts. A recent survey published by the General Confederation of Greek Workers (GSEE) shows seven out of ten Greeks purchase less food in order to pay for energy costs and fuel. Moreover, Hungary's prime minister Viktor Orban explained in a social media post on Saturday that 'Europe has run out of energy.'EU Deals With Ongoing Energy Crisis - Hungary's Premier Blames 'Fundamentalist Greens and the Bureaucrats' for Europe's Issues Rising energy costs have propelled Europe into an economic tailwind and most of the problems stem from the Ukraine-Russia war. Russia has choked off energy supplies to the economic and political union that consists of 27 member countries. Just recently, members of the European Union and G7 finance ministers pledged to enforce price caps on electricity and crude oil. Meanwhile, Russian president Vladimir Putin explained on Wednesday that Russia would not supply gas, oil, coal, and heating oil to the West. The energy crisis is causing Europe to consider energy rationing concepts and reports say Europe's gas shortages could last until at least 2025. Furthermore, a recent survey published by the General Confederation of Greek Workers (GSEE) indicates that Greeks are spending less on food because of rising energy costs. 20% of the GSEE survey participants said th...
---
Russia Shuts Off EU Gas, Vitalik Discusses Bitcoin Security, and More &m...


Macro markets and geopolitics dominated the news this week, with Russia cutting off Europe's gas supply, hedge funds betting against Italian debt, and the International Monetary Fund's bailout for Zambia helping the kwacha overtake the ruble as the world's best-performing currency. Also in this week's news, Ethereum co-founder Vitalik Buterin discusses the crypto economy crash and Bitcoin's long-term security. Russia Shuts Off Europe's Main Gas Pipeline Until the West's Sanctions Are Lifted, Iran Tempts EU With Similar Deal Russia has seemingly drawn a line in the sand and will not turn on Europe's main gas pipeline until the 'collective West' lifts the financial sanctions against the country. The move follows the Nord Stream 1 pipeline allegedly shutting down for 'maintenance,' but reports from Interfax that followed five days later indicate Moscow will not be turning the gas back on until demands are met. Read More IMF Bailout Approval Helps Zambian Kwacha Take the Russian Ruble's Position as World's Best Performing Currency After the International Money Fund revealed it had approved a bailout package for Zambia, the Southern African country's currency, the kwacha, rallied by 3.1%. Following this gain, the kwacha took the Russian ruble's position as the world's best-performing currency in 2022. Read More Ethereum Co-Founder Vitalik Buterin Discusses Bitcoin's Long-Term Security On September 1, Vitalik Buterin conducted an interview with the economics author Noah Smith a...
---
Putin Threatens to Let Europe 'Freeze'— Russian President Warns 'W...


Following the discussions concerning the inter-governmental political forum Group of Seven (G7) pledging to impose price caps on crude oil and the European Commission talking about fixing electricity prices, Russian president Vladimir Putin explained on Wednesday that Russia will not supply the industrialized economic powers and the West with energy. 'We will not supply gas, oil, coal, heating oil - we will not supply anything,' Putin stressed during the Eastern Economic Forum's plenary session.Putin to Europe: 'Freeze, Freeze, the Wolf's Tail' Vladimir Putin explained that the Kremlin plans to let the wolf's tail freeze, referring to Europe and the Russian fable where a fox tricks a wolf into freezing his tail, and the fox eventually defeats the wolf with this tactic. 'We will not supply anything outside the contracts. We will not do anything that they try to force us to do,' Putin declared on Wednesday. 'We will not supply gas, oil, coal, heating oil - we will not supply anything,' he added. 'The only thing we can do is to keep on saying the line from a well-known Russian fairytale'-Freeze, freeze, the wolf's tail.'' Putin saying the west is going to freeze like a wolf's 🐺 tail this winter… and sending markets into disarray - Matthew Hall (@MJLH16) September 7, 2022 Putin's speech follows the report that claims Russia and Iran plan to establish a global gas cartel. In recent times, the Russian gas giant Gazprom and the National Iranian Oil Company (NIOC) p...
---
Russia Shuts off Europe's Main Gas Pipeline Until the West's Sanctions A...


Russia has seemingly drawn a line in the sand and will not turn on Europe's main gas pipeline until the 'collective West' lifts the financial sanctions against the country. The move follows the Nord Stream 1 pipeline allegedly shutting down for 'maintenance,' but reports from Interfax that followed five days later indicate Moscow will not be turning the gas back on until demands are met.Putin's Spokesperson Says Nord Stream 1 Pumping Problem Due to the Collective West's Sanctions While it was said Russia's state-run Gazprom was having 'technical difficulties' with the gas pipeline that connects Russian gas to Germany, and that the pipeline was under 'maintenance,' president Vladimir Putin's spokesman, Dmitry Peskov, claims the shutdown is due to Western sanctions against Moscow. Gazprom reported this past weekend that Nord Stream 1 pipeline would be shut down indefinitely because of 'oil leaks.' BREAKING: Gazprom announces that Nord Stream cannot operate safely due to turbine damage - Samuel Ramani (@SamRamani2) September 2, 2022 Gazprom claims the technical difficulties stem from the German-made turbines. However, Peskov was quoted by the news agency Interfax, and he made it quite clear that the Kremlin wants the sanctions lifted before the Nord Stream 1 pipeline delivers fuel again. 'The problems pumping gas came about because of the sanctions Western countries introduced against our country and several companies,' Peskov stressed. 'There are no other reasons that could h...
---
'No Middle Class Left,''Millions Will Be Wiped Out'— Two Market Cr...


In this week's Bitcoin.com News Week in Review, one market strategist issues a dire warning about the U.S. economy and a large market crash that could cause a '50 to 60 percent haircut' in stocks. Further, the Russian government is reportedly making moves to create a global gas cartel with Iran. These stories, as well as the latest Robert Kiyosaki market predictions, and news of a whale spending 10,000 bitcoins likely connected to the 2011 Mt Gox hack, are just below. Market Strategist Expects Stock Market to Drop 50% From Here, Says There's 'Going to Be No Middle Class Left' Following Jerome Powell's hawkish commentary at the annual Jackson Hole Economic Symposium, major stock indexes, cryptocurrencies, and precious metals slid significantly in value. Over $240 billion was erased from the crypto market and the Crypto Fear and Greed Index continues to slide lower, edging toward 'extreme fear.' Furthermore, the chief strategist at bubbatrading.com, Todd 'Bubba' Horwitz, explains that the Federal Reserve raising rates during a recession will wreak havoc on what's left of America's middle class. Read More Robert Kiyosaki Says Real Estate, Stocks, Gold, Silver, Bitcoin Markets Are Crashing - 'Millions Will Be Wiped Out' The famous author of the best-selling book Rich Dad Poor Dad, Robert Kiyosaki, has warned that all markets are crashing, specifically naming real estate, stocks, gold, silver, and bitcoin. Referencing his earlier prediction of a bigger crash than during the 2008...
---
Eurozone Inflation Taps Highest Rate Ever Recorded Reaching 9.1%, as Nor...


The Eurozone's inflation rate reached a record high in August of 9.1%, the highest ever recorded in history, according to Europe's statistics office Eurostat. The rate was higher than economists suspected and most of the rise was fueled by Europe's rising energy prices.Europe's Torrid Inflation Continues to Rise, While the Region Faces an Energy Crisis Currently, Europe is suffering from the highest inflation rate the euro area has seen in almost 50 years, and each one of the members of the monetary union has seen red-hot consumer prices. Just recently, Reuters polled a number of economists, and the data published by Eurostat is larger than the economists predicted. Eurozone #inflation hits record: Consumer prices surged 9.1% YoY in August outpacing est. of 9%. Core inflation jumped 4.3%, a fresh ATH as well. Above all, the rise in core inflation is also putting the #ECB under pressure. pic.twitter.com/DI9ruavNUT - Holger Zschaepitz (@Schuldensuehner) August 31, 2022 Statistics show that energy prices had the largest inflation rise reaching 38.3% and items like food jumped 10.6%. Furthermore, non-energy industrial goods rose by 5% compared to the value of these goods measured last year. In terms of energy prices, things look as though the energy crisis could get worse due to the Ukraine-Russia war. Starting today and up until September 2, 2022, the Nord Stream 1 pipeline is undergoing 'maintenance.' The maintenance has people worried that Russian leaders will extend the shu...
---
Amid Colorado's Gas Flare Ban, Report Shows Half Dozen Gas and Oil Firms...


In November 2020, Colorado banned gas flaring, venting, and the release of raw gas into the atmosphere. While the centennial state has a large number of well sites, a recent report shows that roughly a half dozen Colorado oil and gas companies are leveraging gas-to-bitcoin flare mitigation systems and these firms are raking in a lot of bitcoin.Report Shows at Least a Half Dozen Colorado-Based gas and Oil Firms Are Leveraging Gas-to-Bitcoin Mitigation Solutions On August 29, 2022, the Colorado Sun author Mark Jaffe reported on Colorado-based gas and oil companies teaming up with bitcoin miners and explaining how 'they're making quite a bit of coin.' Jaffe details that there are at least a half dozen oil and gas refiners using gas-to-bitcoin flare mitigation systems in the natural gas-rich state of Colorado. The growing number of bitcoin flare mitigation sites in Colorado is interesting because the state's regulatory watchdog, the Colorado Oil and Gas Conservation Commission (COGCC), has banned natural gas flaring. Essentially, if any oil and gas company chooses to operate in the state of Colorado, it must connect to a pipeline to mitigate the excess gas. If an oil and gas firm cannot comply with the regulations, the COGCC will shut the operations down. Jaffe's report explains that the COGCC is aware of these gas and oil firms leveraging gas-to-bitcoin solutions. A COGCC spokeswoman, Megan Castle, told the Colorado Sun (CS) journalist that 'it is definitely on our radar.' While...
---
Report Claims Russia and Iran Plan to Establish a Global Gas Cartel, Mos...


Following Russian president Vladimir Putin's statements at the end of June that indicated members of the BRICS nations have formalized plans to create a new 'international reserve currency,' Russia is reportedly building the foundations of a global gas cartel with Iran. Financial journalist and best-selling author Simon Watkins claims the 'alliance aims to control as much of the two key elements in the global supply matrix as possible.' At the same time, Russia intends to create a precious metals exchange called the Moscow World Standard (MWS).US Dollar and Ruble Remain Robust, Massive Commodity Price Spike 'Hurt the European Economy the Most' Last week economists from the Ministry of Economic Development of Russia noted that the country's gross domestic product (GDP) decline would be a lot less than previously estimated. Furthermore, Russian president Vladimir Putin once again criticized the United States and stressed the U.S. needs 'conflicts to retain their hegemony.' Amid the Ukraine-Russia war, the U.S. dollar has been robust and the Russian ruble has been one of the best-performing fiat currencies worldwide. The sanctions against Russia don't seem to be affecting the Eastern Europe-positioned transcontinental country, but rather everywhere else in Europe. For example, Forbes author Kenneth Rapoza explained in a report published on Tuesday that 'Europe's markets and energy security [has been] disrupted by Russia sanctions.' The sanctions, Rapoza insisted, 'set off a mass...
---
Bitcoin, Ethereum Technical Analysis: ETH Below $1,900 as Ethereum Found...


Ethereum was once again trading below $1,900 during Thursday's session, as the Ethereum Foundation clarified speculation surrounding The Merge. It was recently rumored that the move will reduce gas fees, however these claims were somewhat dismissed. Bitcoin was also lower, as it continued to trade below $24,000. Bitcoin Bitcoin (BTC) fell lower for a fifth straight session, as the token moved closer to a price floor at the $23,030 level. Thursday saw bitcoin slip to an intraday low of $23,243.35, which is the weakest point it has traded at since August 10. The move comes as the 10-day (red) moving average has finally shifted its direction, and now seems to be downward facing. As of writing, BTC/USD is down almost 5% from the same point last week, with price strength also tracking at a three-week low. Looking at the chart, the relative strength index (RSI) is now tracking at 51.84, which comes following a breakout of the support point at 53.66. Should bulls look to take BTC back over $24,000, then price strength will need to rise, sending the RSI above this floor. Ethereum Thursday also saw ethereum (ETH) move lower, as the asset extended its decline for a fifth straight day. ETH/USD hit a bottom of $1,823.53 earlier in today's session, as the Ethereum Foundation commented on recent rumors surrounding The Merge, and its potential impact on gas fees. In a blog post, it was stated that, 'Gas fees are a product of network demand relative to the network's capacity. The Merge dep...
---
The Upcoming Merge Will Not Reduce Gas Fees, Clarifies Ethereum Foundati...


There are likely to be rumors and misconceptions about the Ethereum Merge because it is one of the most anticipated events in the cryptocurrency space in recent years. The Ethereum team has addressed some of these misconceptions in a new blog post, as it will go live in a few weeks. Reduction Of Gas Fees? Nope The present proof-of-work mechanism will come to an end when the Ethereum Mainnet merges with the Beacon Chain proof-of-stake system. Since this mechanism uses so little energy, according to the blog article, Ethereum's energy consumption will be cut by 99.5%. But the Ethereum Foundation clarified on Wednesday that the network's next proof-of-stake temporary upgrade, known as the 'Merge,' will not lower gas costs. The Ethereum Foundation wrote this in relation to: 'Gas fees are a product of network demand relative to the network's capacity. The Merge deprecates the use of proof-of-work, transitioning to proof-of-stake for consensus, but does not significantly change any parameters that directly influence network capacity or throughput.' Energy-intensive mining will be unnecessary according to The Merge, which aims to combine the current Ethereum mainnet execution layer with its brand-new proof-of-stake consensus layer, the Beacon Chain. Within the third or last quarter of 2022, it is anticipated to touch down. Despite the fact that many traders and investors alike purchased Ether in preparation of the Merge update, some seem to have done so under the mistaken belief tha...
---
Bitcoin Mining Operations Continue to Expand Amid the Crypto Winter, Whi...


The bitcoin mining industry continues to expand as companies are obtaining more megawatts of capacity, building new facilities, and acquiring thousands of application-specific integrated circuit (ASIC) mining rigs. On Friday, the firm Validus Power revealed it has acquired two natural gas power stations in Ontario, Canada, that will become crypto mining facilities. On the same day, the firm Applied Blockchain got a $15 million loan to fund growth and 'buildout of its data centers.' While the bitcoin mining industry's growth has been exponential, at the same time, bitcoin mining operations are making a significant dent toward cleaning up the world's CO2 emissions.Applied Blockchain Secures $15M in Credit to Build Out Data Centers While cryptocurrency markets saw a significant downturn during the last few months, it has not stopped specific bitcoin miners from expanding. For instance, this week, the bitcoin mining company Genesis Digital Assets announced that the firm secured 708 megawatts (MW) in capacity during the first half of 2022. After securing thousands of ASIC mining devices at a discount, the bitcoin miner Cleanspark announced earlier this week that it acquired a plug-in-ready facility with 86 MW of capacity. On Friday, the bitcoin mining hosting company Applied Blockchain announced that it secured a $15 million loan to continue expansion. '[Applied Blockchain] intends to use the facility to repay its existing debt and provide additional liquidity to fund the buildout...
---
Landfill Gas Mitigation Firm Vespene Energy Secures $4.3M to Bolster Gas...


On August 9, a firm that uses landfill methane to fuel bitcoin miners, Vespene Energy, announced the company has raised $4.3 million in a funding round led by Polychain Capital. Vespene aims to use the funds for its pilot in California by using landfill methane to mine bitcoin and 'mitigate a major source of greenhouse gas emissions.'Vespene Energy Raises $4.3M in Funding Round Led by Polychain Capital, Firm Aims to Give Landfill Owners the Ability to Monetize Landfill Methane Vespene Energy announced that the company has raised $4.3 million from a financing round led by Polychain Capital. According to the company's website, the startup converts landfill methane into bitcoin value with no grid connections or pipeline buildout. Vespene essentially installs onsite data centers powered by micro-turbines, getting energy from municipal landfills' methane. It gives landfill owners the ability to monetize their landfill methane, 'reducing routine flaring and maintenance costs,' Vespene's product summary says. Polychain Capital founder and CEO Olaf Carlson-Wee said on Tuesday that he believes the continued adoption of bitcoin will benefit from solutions like Vespene Energy's product. 'We are excited to partner with Vespene as they build a creative solution to use mining to eliminate a potent greenhouse gas source, while making its energy mix greener,' the Polychain Capital founder said in a statement. Vespene Energy's fundraising round comes at a time when there's been a lot of nega...
---
Ethereum Gas Fees Falls To Record Low, Price Consolidates Around $1,000


After reaching a level last seen in November 2020, the average Ethereum gas fee is now below $1. Ethereum Gas Fees Falls The Ethereum network experienced transaction fees as low as 69 cents on Saturday, which has not happened in the previous 19 months. The following day, gas prices reached $1.57 or 0.0015 ETH, which is equivalent to December 2020's numbers. Transaction costs on the network today ranged from 20 cents to merely 20 cents, with 20 cents being the highest. Gas prices in the Ethereum ecosystem ranged from $0.01 to $0.10 from July 2016 to May 2017. Users are now assessed a substantial cost; in May 2021, average transaction fees reached $69 per transaction. The highest gas price ever observed was $196.683 in May 2022. Notably, the Ethereum blockchain has struggled to become widely used, much to the chagrin of users, due to the high cost of gas or network fees, payments necessary to complete a transaction on a blockchain. NFT holders are seen profiting from the decline as the numbers dwindle. Source: Bitinfo charts DappRadar reports that 50,466 people have traded their assets in OpenSea, up 10.14 percent from the previous day. As a result, ETH/USD is prepared to decline even further and surpass the $1,000 local support. After that is finished, the prior swing low at $900 should be challenged the following week. The decline approached the $1040–$1000 area that serves as a close support and was accompanied by a sharp increase in demand pressure. The numerous smal...
---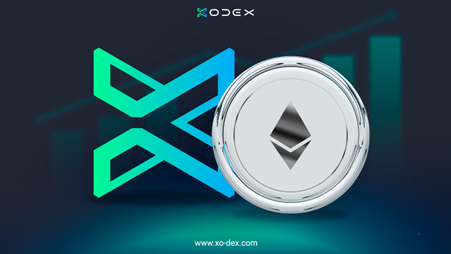 Ethereum Rising Gas Fees are Still Concerning But Presents Opportunity F...


Paying gas fees is a crucial component of exchanging crypto and mining digital assets yet remains a significant cost barrier for transactions. A prime example is the major cryptocurrency Ethereum, whose network incurs inherently high gas fees due to its high volume of transactions and token evaluation. The term gas is used to define the amount of Ether (ETH) needed to perform a specific transaction allowing users to interact with the network. These fees are used to compensate miners for the energy required to verify a transaction. The gas price is highly volatile and dependent on a multitude of factors. The primary factor that represents gas fee price fluctuation is transaction congestion. As stated by Coin Market Cap, 'There is so much movement on the Ethereum chain that the blocks are full, and transaction fees shoot up with each rise in demand.' According to specialists, the transaction volume can raise the gas fee from $5 to 50$ in seconds. Also, another critical driven force is the token market price. Ethereum investments have risen significantly since its inception in 2015. Within an astonishing period, its value grew from around US$0.31 to around US$4,800 (ATH) in November 2021. With the imminent release of ETH 2.0, which will replace the Proof Of Work model with the Proof Of Stake mechanism, Ethereum may have a prosperous future, but investors are still skeptical about further investing in Ethereum after the recent crash. The rise in gas fees has made it one of the mo...
---
ViaBTC Capital | Reasons Behind Solana's Frequent Downtime: Design...


What is the gas fee? In the blockchain world, the gas fee is a fee that users have to pay to the blockchain network for each transaction. For example, when a user makes a transfer on Ethereum, miners must package his transaction and put it on the blockchain to complete the transaction. This process consumes the computing resources of the blockchain, and the fee paid to miners is called the gas fee. Gas economy Imagine that each public chain is a society or a city, and gas would be the currency that users need for various activities in the city, and the economic designs of gas have far-reaching impacts on the public chain's future development. Today, we will illustrate the significance of the gas economy from the perspectives of performance and value capture. Performance - The frequent network congestion of Solana In early May, Solana's mainnet lost consensus, and block generation was suspended for 7 hours. The mainnet was down due to the NFT minting of a new NFT project. Users turned to bots for sending transactions as much as possible to increase their success rate of minting. This led to 6 million transactions per second on the Solana mainnet, which jammed the network. Moreover, as Solana transmits consensus messages as a special transaction message between validators, the heavily congested network also disabled the normal transmission of consensus messages, eventually leading to the loss of consensus. This is not the first downtime of Solana. Last September, th...
---
Bitriver to Mine Crypto Using Excess Gas From Gazprom Neft's Oil E...


Russian crypto mining operator Bitriver will use electricity generated from associated gas provided by Gazprom Neft to mint digital coins. As part of a new agreement, the mining company will in return develop the digital infrastructure at the oil producer's wells in Russia.Crypto Mining Operator Bitriver to Cooperate With Russian Oil Giant Gazprom Neft Russia's third largest oil producer, Gazprom Neft, will power data centers operated by the country's leading crypto mining company, Bitriver. The electricity needed for the production of digital currencies will be generated using associated petroleum gas, a form of natural gas found with oil deposits. The arrangement is part of a memorandum of cooperation signed by the two companies during the St. Petersburg International Economic Forum, RBC Crypto reported, quoting a Bitriver representative. The announcement comes after the Russian mining operator was recently placed under U.S. sanctions. In accordance with the agreement, the mining firm will develop the digital infrastructure at Gazprom Neft's oil fields and provide services relying on computing hardware, the report details. Gazprom Neft's business model does not encompass digital currencies but the oil giant is seeking solutions that would allow the 'beneficial use' of the associated gas obtained during oil extraction. The infrastructure necessary to utilize the associated gas for the energy-intensive mining of crypto assets has been built already at Gazprom Neft enterprise...
---
Ethereum Transaction Fees Hit a 10-Month Low as Gas Costs per Transfer S...


The average Ethereum network fee has dropped to the lowest value recorded in over ten months, after fees hit a low of $2.96 per transaction on Sunday afternoon (ET). The last time ethereum transfer fees dropped below the $3 mark was last year on July 11, 2021. Moreover, median fees are even cheaper, as the median-sized ethereum transaction fee on May 29 is around 0.00086 ether or $1.56 per transfer.Ethereum Gas Costs Sink to Lowest Levels Since July 2021 Ethereum network fees are the cheapest they have been in over ten months and around 12 p.m. (ET) on Sunday, the average ETH transfer fee slid to a low of $2.96 per transaction. As the day continued on, average ether fees have jumped a bit higher to 0.002 ether or $3.56 per transfer. Ethereum's transaction fees have not been this low in quite some time. Bitcoin.com News has been covering the fact that gas costs have been dropping since mid-February and during the first week of March, ethereum transaction fees slid to just above the $10 mark. The last time average ETH fees dropped below $3 was on July 11, 2021, or roughly ten months ago. In fact, during a few weeks in July 2021, average gas costs using Ethereum's layer one (L1) network were between just under $3.00 to just above $8.00 per transfer. In addition to average ethereum fees dropping to fresh lows, median-sized gas costs have dropped a great deal this week as well. For example, on March 8, 2022, the median-sized ether fee was 0.0014 ETH or $3.73 per transfer, and toda...
---
Ethereum Gas Fees Touch New Lows, What's Ahead For Ethereum


Ethereum is one of the most widely-adopted cryptocurrency projects worldwide. Yet, it's hated worldwide for its sky-high gas (transaction) fees. Users globally constantly complain about the coin's terribly-high transaction prices on various social media platforms. Shockingly, Santiment, an on-chain and metrics platform, published on Twitter a report showing Ethereum's transaction prices plummeting to their lowest. The Ethereum Platform Ethereum is a distributed, permissionless, and open-source blockchain that provides users access to a smart contract. Ethereum previously had a ridiculous record for having very high gas fees for its transactions. Recently, the crypto giant began offering meager transactional charges to its users, as recorded by Santiment. Santiment is a financial market content and data platform for blockchains and cryptocurrencies. The metric platform took to Twitter the news of Ethereum's meager transaction prices. As of Tuesday, 24th May, the second-largest blockchain had a transaction price of $2.54 a transaction. What's Next For Ethereum (Source: Santiment) According to Santiment, this is the lowest the transaction fees have been since last July. Therefore, it may be unique for ETH prices. Historically, ETH coin prices usually leap once the average transactions drop below $5. Ethereum's average gas fees have plummeted, breaking its 10-months low. Nevertheless, traders still need to be careful while trading and transacting with the crypto because the mark...
---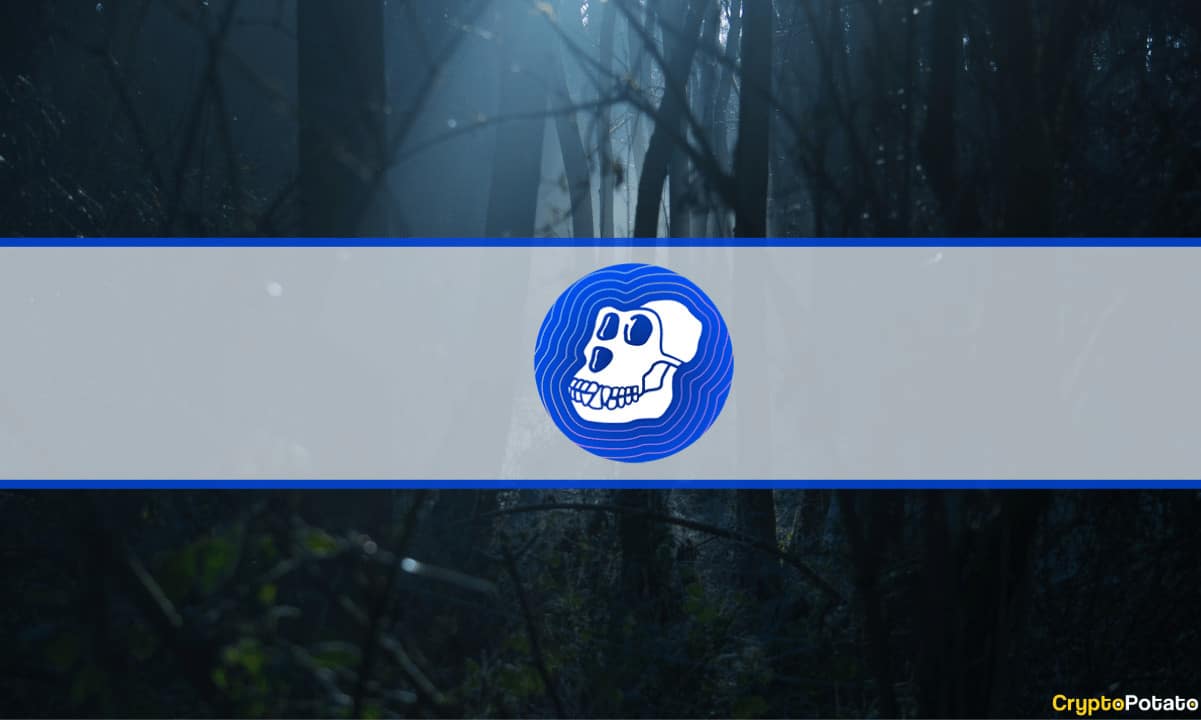 BAYC's Otherside: Nearly $200M Gas Burnt in Hours, ApeCoin Crashes...


The highly-anticipated virtual land sale related to Yuga Labs' metaverse project went live hours ago and affected a large portion of the entire crypto market. The massive demand led to ETH fees worth nearly $200 million, while ApeCoin's price slumped by double digits after the sale. Ever since Yuga Labs, the creators of popular NFT projects such as Bored Ape Yacht Club, announced the metaverse project Otherside, the anticipation for the actual sale was soaring. This led to a substantial price increase for BAYC's native coin - ApeCoin - as the organization said it will be used to purchase virtual land. Somewhat expectedly, APE charted an all-time high just a few days before Yuga Labs' sale went live. Hours ago, the sale indeed went live and caused massive disruptions for the Ethereum network - the blockchain that it's built on. Data from Etherscan shows that users have paid almost 64,000 ETH in fees, equaling over $175 million, in the past 24 hours in relation to Otherside. Will Papper, the co-founder of Syndicate DAO, said the contract had 'nearly zero gas optimizations' and provided a few 'tricks' that could have 'saved many millions.' The ERC721Enumerable extension is mostly unnecessary. In the majority of cases, tracking ownership on-chain is not useful. Why? You can just grab the data off-chain on the front-end and pass it into smart contracts instead! Every front-end is able to handle this easily. — Will Papper ? (@WillPapper) May 1, 2022 Yuga Labs also addres...
---
Mintable Launches Industry Changing Gas Free Minting Service on Ethereum


[PRESS RELEASE - Singapore, Singapore, 27th April 2022] The newest service tailored towards enterprises from Mintable is a gas-free minting product called Mintology. Mintable is a technology company that delivers NFTs as part of its services. Mintable is excited to introduce its new app that allows the minting of NFTs without any gas fees. The technology is called Mintology, and consumers can use it for minting NFTs for loyalty, sales promotions, and branding purposes. As the world's first gasless minting API, Mintology was designed in 2018 and offers a full suite of NFT-based solution services. With this technology, it's possible for businesses to mint thousands of ERC-721 tokens on the Ethereum main net instantly without any environmental impact. In order to begin minting with Mintology, there are three steps: Create an account Select a plan Connect the API and mint "Mintology is powered by Mintable, a leading mass-market NFT Marketplace with a global presence. We are backed by highly prominent and respectable individuals including industry leaders in software and technology, financial services and banking, venture capital, blockchain & film, and the arts." Says Jason Sarria-Solis, the General Manager of Mintology. "In addition, we have a solid array of institutional investors supporting the rapid growth of our company, driven by the massive demand for our enterprise services." Mintology offers premium tools and services to allow busine...
---
Following a Brief Fee Spike, Gas Prices to Move Ethereum Drop 76% in 12 ...


Transaction fees on the Ethereum network are dropping again after average fees saw a brief spike on April 5 jumping to $43 per transfer. 12 days later, average ether fees are close to dropping below $10 per transaction and median-sized fees have slid below $4 per transaction. Moreover, layer two (L2) transaction fees have also dropped in recent times as the lowest L2 rate today is $0.03 per transfer. Average and Median Ethereum Fees Drop From mid-March up until the first week of April, Ethereum's average network fees rose from a low of $5.98 per transfer to $43.41 on April 5, 2022. That's an increase of 625% but after April 5, the average ether gas fee started to drop once again to much lower levels. Today, April 17, 2022, Ethereum's average network fee to simply send ETH onchain via layer one (L2), is 0.0034 ETH or $10.32 per transfer. The average network fee is dynamic, not an exact science, and it always changes. It's also not a hard mandate as the average fee simply represents the average amount of ether users are currently willing to pay to get their ethereum transactions confirmed. The median-sized ethereum transfer fee reflects the fact that network users are paying less than the average to get their ethereum transactions confirmed. On April 17, the median-sized ethereum gas fee is currently 0.0011 ETH or $3.47 per transaction. Ethereum users paying median-sized network fees are paying 66.37% less than those willing to pay the average gas fee. Similar to the average fe...
---
Average Ethereum Gas Fee Jumps to $20 per Transfer, L2 Fees Follow Rise


While Ethereum network fees to transfer data dropped significantly in recent times, tapping a low of $5.98 per transaction in mid-March, gas fees are rising once again on the second-largest cryptocurrency network in terms of market valuation. On Sunday, April 3, the average transaction network fee is around 0.0056 ether or $19.58 per transfer.Ethereum Network Fees Spike Last month was one of the best times to cheaply move ethereum (ETH) without it costing a fortune in network fees. On March 12, 2022, Ethereum's network fees dropped to a low of $5.98 per transaction after reaching a high on January 10, at $52 per transfer. The transaction fee data highlights that between mid-January to mid-March, ethereum fees decreased by 88.49%. However, since the low 22 days ago, Ethereum (ETH) network fees increased to $19.58 per transfer on average. At the time of writing, Ethereum's average network fee is 0.0056 ether per transaction and median-sized ETH fees can cost 0.0021 ETH or $7.47 per transaction. Median-sized fees (MSF) on Ethereum reached a low of $2.39 per transfer on March 11, 2022. On January 10, MSF on Ethereum tapped a high of $29 per transfer. While both average fees and MSF on Ethereum have risen via layer one (L1), layer two (L2) fees have also increased. Loopring currently offers the lowest L2 fee at $0.15 per transfer. To swap a token via Loopring the cost is $0.87. On Sunday, April 3, the current L1 cost to swap a token is $25.67 per transaction. Zksync offers comm...
---
Bitcoin, Ethereum Technical Analysis: BTC Surges to $45,000, as Russia C...


Bitcoin moved past its $45,000 price ceiling, after it was reported that the Russian government was considering accepting it as payment for energies. The news sent BTC to a 24-day high, whilst ETH also climbed to a five-week peak. Bitcoin BTC was trading almost 5% higher on Friday, as markets reacted to the news that Russia was considering accepting it as payment for oil and gas. Following a low of $42,753.56 during Thursday's session, BTC/USD climbed to an intraday high of $45,046.08 on Friday. This is the highest price bitcoin has hit in 24 days and comes following a breakout of the $42,500 resistance level. Friday's rally sees bitcoin prices climb for the fourth consecutive session, gaining over 11% in that time period. The move pushed price strength beyond its own ceiling, as the 14-day RSI moved past its resistance level of 62.33, and now tracks at 63.83. Should this run continue, and BTC move beyond $46,000, it would reach its highest level in almost four months. . Ethereum ETH was not to be left behind on Friday, as the world's second-largest cryptocurrency also surged to a multi-week high. Ethereum climbed to an intraday high of $3,183.96 during today's session, which is the highest point at which it has traded since February 10. Today's gains means that ETH has now climbed for 11 of the last 12 sessions, gaining over 15% within that period. Looking at the chart, should this bullish strength persist, we could be looking at $3,300 as the price ceiling. However, the...
---
Report: Gas Giant Exxon Is Running a Gas-to-Bitcoin Mining Pilot Program...


Exxon Mobil Corporation is reportedly participating in a pilot program that leverages excess natural gas to power crypto mining machines, according to a recent report quoting people familiar with the matter. The report states that the oil giant is partnered with the firm Crusoe Energy Systems, and the pilot is purportedly taking place in North Dakota at the Bakken shale basin.Unnamed Sources Say Exxon Is Piloting a Bitcoin Mining Operation in North Dakota Using Flare Gas On March 24, Bloomberg author Naureen S Malik reported that the largest American oil and gas corporation Exxon Mobil (NYSE: XOM) is participating in piloting a bitcoin mining project with excess gas. Malik wrote that 'people familiar with the matter' told Bloomberg that they could not be named because the information is not public. However, the people who asked to not be named said that currently, Exxon Mobil is working with Crusoe Energy Solutions in the state of North Dakota. Crusoe Energy is a firm that provides oil and gas companies with a digital solution to natural gas flaring. Natural gas flaring takes place when an oil or gas firm processes oil from shale and the oil extraction process releases excess gas that is typically burned. Some oil firms have found ways to convert the flare gas into useful energy and Crusoe Energy helps gas companies use the flare gas to mine digital currencies like bitcoin (BTC). Malik's report says that Exxon Mobil's pilot is taking place at an oil pad located near the Bakke...
---
Exxon Plans Using Excess Natural Gas to Mine Bitcoin


Exxon Mobil – a major multinational oil and gas corporation – is considering leveraging Bitcoin mining to make an even greater profit from excess oil production. The company may take its gas-to-Bitcoin pilot to multiple countries, after already using 18 million cubic feet of gas per month for this purpose. A Clever Use for Bitcoin Mining As reported by Bloomberg, Exxon is currently burning excess natural gas from North Dakota oil wells that would otherwise be burned off or flared, due to a pipeline shortage. The company takes gas from an oil pad in Bakken shale basin to power on-site Bitcoin miners as part of an agreement with Crusoe Energy Systems. The project launched back in January of 2021 and was expanded further in July of that year. Now, America's largest oil producer is planning to expand operations to Alaska, Nigeria, Argentina, Guyana, and Germany. This is according to sources that chose to remain private, as the information isn't supposed to be public yet. "We continuously evaluate emerging technologies aimed at reducing flaring volumes across our operations," said Exxon spokeswoman Sarah Nordin. However, she refused to comment on rumors about the pilot project. Bitcoin mining has grown into a full-blown industry built around Bitcoin's proof of work mechanism. The mechanism requires that users race to solve a highly difficult mathematical problem by spending a tremendous amount of computational energy. The first to solve a ...
---
Russia May Accept Bitcoin for Gas Exports, Lawmaker Says


Russia is moving away from the dollar and the euro as payment options for its energy exports, and bitcoin has been mentioned as a possible substitute alongside the ruble and the national currencies of partnering countries. A high-ranking parliamentarian has indicated that Moscow may take cryptocurrency for natural gas and other resources.Russian Official Mentions Bitcoin Among Alternative Settlement Methods for Its Gas The Russian Federation has been taking steps in response to unprecedented Western sanctions imposed over its invasion of Ukraine. The energy-rich nation is now looking to other currencies to replace the U.S. dollar and the euro in its gas trade. On Wednesday, President Vladimir Putin announced that Russia will ask 'unfriendly' nations to pay with rubles for the natural gas they buy. EU member states, many of which are heavily reliant on Russian gas supplies for heating and power generation, fall in that category. U.S. and European sanctions are hurting Russia's economy and fiat currency. Some of the measures are targeting its access to the global financial market and foreign currency reserves. The ruble gained some lost ground following Putin's announcement, while gas prices in Europe soared. 'If we can't store a currency, acquire it, pay with it, then why should we trade in it?' Pavel Zavalny, head of the Energy Committee at the State Duma, the lower house of parliament, commented for Russian media on Thursday. 'Gas is just the beginning, this will also affec...
---
Ethereum Gas Fees Hit 8-Month Lows As Price Continues To Struggle


Ethereum gas fee had run-up to some of the highest levels back in 2021. Mostly, this was caused by the growth of the decentralized finance (DeFi) and non-fungible tokens (NFTs) space that saw activity on the network spike significantly. This had continued for the better part of the year but as the market has ushered in the new year, activity on the network has begun to stabilize, seeing Ethereum fees drop. Ethereum Fees Drop To Eight-Month Low Ethereum fees have been steadily dropping for the last couple of months. Some of this has to do with the recent bear trend that has seen momentum drop across the crypto market. This was when the bull run was in full bloom. After this, it had subsided, crashing back down to the $30 per transaction fee territory. However, with the bull rallies that followed and increased activity on the network, this number had spiked again, this time, only reaching the $200 level. After this, the downtrend had been consistent. In January, the increase in transaction fees would prove to be short-lived as what followed was a decline in fees. Two months later, Ethereum transaction fees have dropped to the lowest they have been in eight months, now sitting at $35.17. ETH On The Charts Ethereum is another recovery trend at the time of this writing, although this trend is quite weak and does not look like it will last long. The digital asset continues to struggle to leave the $2,500, a level which it seems bears have trapped it in. Keeping Ethereum at this lev...
---
Ethereum Gas Fees at an 8-Month Low as Interest in NFTs, DeFi Wanes


As the DeFi and NFT activity began to cool down, Ethereum gas fees declined significantly and are now hovering around 20-24 Gwei, depending upon the time required for confirmation. According to the crypto market data aggregation and analytics site, Cryptorank, the gas fees for transactions on the Ethereum (ETH) network have dropped to the lowest levels since August 2021. The figure has been declining since the beginning of this year. The latest stats show that a low-speed confirmation of around 6 mins 45 secs would require 20 Gwei, a medium speed confirmation of around 2 mins would require 22 Gwei, and a high-speed confirmation of around 45 secs would require 24 Gwei. Over the past three months, gas fees shredded almost 90%. DeFi TVL Plummets The Total Value Locked (TVL) in Ethereum's DeFi has hit an all-time low. According to data compiled by DeFi Llama, Ethereum's share of DeFi TVL fell below 55% in recent weeks. After hitting multiple new highs in the last quarter of 2021, the figures have come down owing to the waning interest in the sector. At the time of writing, the TVL figures stood at $109 billion and accounted for a 54.5% in DeFi market value. Protocols have been branching out of Ethereum. Even though it continues to be the market leader, other networks such as Terra, Avalanche, Binance Smart Chain (BSC), Fantom have proved viable to the users by eliminating the obvious bottlenecks caused by high transaction fees and low throughput. However, after a remarkable 2021,...
---
Global Commodities Skyrocket, Ounce of Gold Nears $2K, Musk Says '...


While the cryptocurrency prices dropped toward the end of the week, precious metals, energy stocks, and global commodities skyrocketed in value amid the ongoing war in Ukraine. The price of one ounce fine gold is nearing the $2K mark, benchmark coal prices have been surging, aluminum values broke records and nickel tapped an 11-year high.Metal and Oil Markets Rip Higher, Elon Musk Insists 'Extraordinary Times Demand Extraordinary Measures' On Friday, stock markets tumbled as Nasdaq, NYSE, S&P 500, and the Dow Jones Industrial Average closed the day in red. The conflict in Ukraine continues to shake investors that don't know how to cope with a wartime market. Moreover, after cryptocurrency markets did well last week, the end of this week turned out to be a different story, as the global market valuation of the entire crypto-economy slipped below the $2 trillion mark. At the time of writing on Saturday, March 5, the crypto economy is hovering just above $1.85 trillion in USD value. Gold, on the other hand, is up 1.76% per ounce of .999 fine gold during the last 24 hours, and one ounce of .999 fine silver is up 2.37% today. The precious metal gold has done well amid the conflict in Ukraine, and during the last 30 days, an ounce of gold has jumped 7.25% in USD value. On March 4, the economist and gold bug Peter Schiff tweeted about gold jumping in value along with oil prices. 'Today both gold and oil are at record highs priced in euros,' Schiff said. 'For years the ECB was compl...
---
More Gas (

#GAS

) News