| | | |
| --- | --- | --- |
| | GameCredits | #GAME |
---
| | | | | |
| --- | --- | --- | --- | --- |
| GAME Price: | $0.00791 | | Volume: | $11.3 K |
| All Time High: | $6.90 | | Market Cap: | $578.2 K |
---
---
| | | | | |
| --- | --- | --- | --- | --- |
| Circulating Supply: | 73,061,088 | | Exchanges: | 4 |
| Total Supply: | 73,061,088 | | Markets: | 6 |
| Max Supply: | — | | Pairs: | 5 |
---
---
---
The price of #GAME today is $0.00791 USD.

The lowest GAME price for this period was $0, the highest was $0.00791, and the current live price for one GAME coin is $0.00791376.

The all-time high GAME coin price was $6.90.

Use our custom price calculator to see the hypothetical price of GAME with market cap of BTC or other crypto coins.
---
---
The code for GameCredits crypto currency is #GAME.

GameCredits is 9.3 years old.
---
---
The current market capitalization for GameCredits is $578,188.

GameCredits is ranking downwards to #913 out of all coins, by market cap (and other factors).
---
---
The trading volume is modest during the past 24 hours for #GAME.

Today's 24-hour trading volume across all exchanges for GameCredits is $11,312.
---
---
The circulating supply of GAME is 73,061,088 coins, which is 100% of the total coin supply.
---
---
---
---
---
---
Note that there are multiple coins that share the code #GAME, and you can view them on our GAME disambiguation page.
---
---
---
---

2020 State of the GAME update


Intro: - Welcome to our first annual State of the GAME update. In this brief write up we'll cover some of the developments we saw in 2020 as well as some teasers of what's to come in 2021. If you're subscribed to our monthly newsletter you may have already read many of these points. If not, join up! The newsletter is an excellent way to stay abreast of developments at GAME HQ and as we roll in to 2021 updates will become even more frequent. Sign up here. GAME Credits was formed with a new team in 2020, building off of the infrastructure left by previous teams. In April 2020 this was formally announced to the public as NovaToken merged with GameCredits to form the new GAME Credits. Read more about the acquisition here, as well as the NovaToken (NVT) and GameCredits (GAME) merge into GAME Credits. We have continued working on our technical offering, the GAME Credits Platform, throughout the process of this transition. Our bottom line has always been to empower players and developers and bring tokenization and blockchain to the gaming world. 2020, while full of challenges, has brought us significantly closer to achieving that goal. Here's just a handful of additional highlights from 2020: GAME Rewards Portal soft launch in April with rewards live in July, GAME Foundry launched in November, Partnerships with both Skale and Matic networks, Partnership with Digitible to create custom NFTs, Multiple new exchange partn...
---

GAME CREDITS update — November 2020


GAME CREDITS update — November 2020 - Good day GAME faithful and welcome to another installment of the monthly update here at GAME HQ. This has again been one of the busiest months in company history as we've rounded off our next feature release! Let's dive into the details of the release and everything else happening with GAME. — Marketing: - November saw the release of the GAME Foundry, allowing creators of all types to mint their own custom NFTs. This tool will become integral in creating in-game items and other rewards players can purchase with the loyalty points they earn on the GAME Rewards portal. Our champions campaign has also launched and is kicking off with well known streamer BTC Daddy. Join BTC Daddy, watch him game, and learn more about GAME Credits. www.twitch.tv Our CEO Jason Cassidy joined Kenn Bosak on the "Not Another Bitcoin Podcast" which can be viewed here: www.youtube.com Jason also joined the Futurist Conference 2020. Check out his keynote panel about the future of gaming and non-fungible tokens! (2:34:42) — www.youtube.com GAME Credits has established its HQ in yet another Metaverse, this time, Somnium Space. We invite you to check out this new space along with our other Metaverse HQs. This is an area we will continue expanding into. Check out our CIO Matt Quirk at the Blockchain Gaming Alliance Demo Day (19:30) www.youtube.com — Development: - As mentioned above, Nov...
---

GAME CREDITS update — October 2020


GAME CREDITS update — October 2020 - Good day GAME faithful and welcome to another installment of the monthly update here at GAME HQ. This has been one of the busiest months in company history as we've rounded off our next feature release! Let's dive into the details of the release and everything else happening with GAME. — Development: - With much of the heavy lifting having been completed in September for our NFT Foundry, the theme for October was polishing testing and fine tuning the user experience. We spent a lot of time with our user experience team going through and making sure the site and the workflows make for an easy to use experience. We've also been hard at work implementing a new landing page that will highlight featured creators to support and feature NFT Collectible for purchase. This new home page will allow us to feature the projects we're excited about and feel that you should be too. With the launch today creators will be able to add themselves to our rewards portal, like games do today. In addition they will be able to mint their own NFT in our Foundry and sell them for GAME Credits to you, their fans. We cannot wait to see what types of collectibles they come up with. Next up for the team is to get the secondary market UI done and some other important features that will make onboarding and collectible purchases more seamless. Also in October we brought on two new developers to help...
---

GAME CREDITS update — September 2020


GAME CREDITS update — September 2020 - Good day GAME faithful and welcome to another installment of the monthly update here at GAME HQ. Keeping with the theme of the past several updates, it's been another busy month and that's just how we like it. Let's dive into what's happening. — Development: - With all the new additions to the team, we have been working hard to implement new processes and workflows. In addition, we've focused on improving in-team communication and helping each other solve issues that arise. Significant progress has been made by the team towards bringing the next major release of our Rewards Portal forward. We've been very busy migrating our contracts to use the Matic network and over the next few months it will be clear why the delays have happened. Our NFT Creation Tool for our partners is nearing completion. At launch, games and other partners will be able to create collectible NFTs that can be purchased or earned as staking rewards through our Rewards portal. Speaking of partners, the original vision of the rewards portal is expanding! In addition to game developers, we will be opening up our partner program to streamers, e-sports personalities, artists, and more! Much of the development effort during September was centered around the expansion of these features. Stay tuned for more news on that front soon. Furthermore, Nova Blitz is gearing up for release officially on the A...
---

GAME Credits update — July & August


GAME Credits update — July & August - Good day GAME faithful — this will be the first post-merge update so there is an absolute ton of good news to share with you all. Let's get right to it: — Development: - The development team has exploded in both talent and output in the past 60 days, with our total developer count now sitting at ten and growing. This has allowed us to speed up our cycles on several projects we are excited about releasing later this year. One of our biggest focuses is adding new functionality to the GAME Rewards portal. There is a gamification aspect coming to the portal and while we cannot say much on specifics, look for some major Esports and DeFi developments to take place within the portal in the coming months. Work on Nova Blitz is coming along well as we complete our APK build ready which will allow us to push the game out to a greater audience. We have hired an art director as well to assist in creating new art for future cards and sets. Nova Blitz is our flagship game so we are putting a considerable amount of resources behind it. Traction will begin to pick up soon and once this happens we shall not be looking in any direction but forward with the game. Expect to see more developments on Nova Blitz in the coming months as the greater crypto world gets introduced to it. GAME Mint, our NFT creator tool is coming along well and we are looking forward to deploying that as ou...
---

GAME Credits update — June


GAME Credits update — June - Good day GAME faithful and welcome to another installment of the monthly update here at GAME HQ. This has been arguably the most exciting and busiest month in the history of the network, so let's jump right into it. — Development: - Despite the transition to Ethereum taking up the lion's share of our focus, we have still been busy working away on our core tools of the platform. Work is being done on new features for the recently debuted GAME Rewards portal (app.gamecredits.org) along with preparation of GAME Mint, our NFT creator tool and GAME Exchange; all which are going to be released over the second half of the year. Some of the most exciting work we are doing currently in the development realm relates to some big surprises we have in store for GAME holders. We will be revealing these in due course over the summer and fall, so please stay tuned on that front. Lastly, we will be giving insight into what our yet to be released platform services are going to look like with some UI and UX updates that we can share with you. This will offer more insight into what the GAME Mint, GAME Exchange and GAME Tournament are going to look like and how they will function. Finally, we have been growing the development team and have brought on two new developers to assist in various areas including Nova Blitz. We will have some exciting news on the game and our plans for it coming soon as well...
---

GAME Credits announces the GAME Rewards portal


July 7, 2020 GAME Credits is proud to announce the official launch of the GAME Rewards portal. Holders of GAME can now earn free $GAME tokens each week for simply staking their GAME tokens on their favorite games signed up on the portal. There are 100,000 GAME tokens in rewards available each week that is split evenly between the GAME holders who are staking (50,000 GAME) and the game developers who have signed up on the portal (50,000 GAME). The more GAME tokens staked on a given game, the more of the 50,000 weekly GAME pot that game developer will receive. The more GAME you stake on a given game as a holder of GAME, the more GAME you will earn. You can choose to stake or unstake your GAME tokens at any time as you are not locked in. The more GAME a holder stakes on a given game, the more of the 50,00 weekly GAME pot the holder will receive. So the more GAME you stake, the more GAME you earn. We will be running the Rewards portal weekly for the indefinite future and have it funded for several years so this is very much a part of the GAME Credits platform now. We will be adding in various features to the portal over time like a leaderboard, the ability to earn NFT's (digital collectibles) from the games themselves, special promotions for GAME holders and much, much more. If you know of a game that you want to support, recommend them to the Rewards portal as it is completely free for a game to sign up on the portal. Head...
---

GAME Credits manual redemption process for July 1st snapshot


Manual Redemption of the New ERC20 GAME Token (Update: Redemption period is now closed effective end of day, Dec 31st 2020), Step One: Install the Metamask Ethereum wallet in your web browser by visiting metamask.io Metamask is supported on Brave, Chrome, Firefox, Android, and IOS. Follow all instructions provided by Metamask carefully and remember to back up your seed phrase! Step Two: Open your GameCredits Core wallet and find your receiving address by browsing to File -> Receiving addresses. If you have received GameCredits to multiple addresses within your wallet, you can send them to yourself in a single transaction to any receiving address listed in your core wallet. Step Three: Right click and copy your receiving address where your GameCredits are stored. In this example, they are all stored under a single receiving address. Step Four: In your GameCredits core wallet, browse to File -> Sign message. Step Five: On the Signatures page, paste your GameCredits receiving address copied in step three into the topmost bar. In the body section of the signature page, paste your Ethereum address from the Metamask wallet installed in step one. Please do not include any information in the body other than your Metamask Ethereum address. Once you have verified both addresses are correct hit the Sign Message button. Step Six: Copy the signed message using the icon to the right side of the Signature bar. Step Seven: Open a ...
---

Press release: GAME Credits acquires digital card game - Nova Blitz


May 26th, 2020 GAME Credits is proud to announce the acquisition of Nova Blitz, a digital card game that is mobile friendly and introduces fast paced game play. With an intriguing story (lore) and deeply immersive and interactive mechanics, the game has been well received since its initial release. This game was recently acquired under the Nova Token banner and will be officially transitioning over to GAME Credits once the move to Ethereum is complete this July. The Nova Token team is actually the creators of the game originally and are well positioned to take back over development and continue driving it forward. The benefits of acquiring Nova Blitz to the company is immense: It provides a real-time prototype to show game developers what a well built game looks like when plugging into the GAME Credits platform. Seeing is believing and Nova Blitz will be fully integrated into the platform and making use of its services going forward, Rewards for the game can be offered via GAME Rewards with the company now having direct influence over every aspect of the process .This is a big value add to anyone who decides to support Nova Blitz by staking their GAME tokens on it in the near future, Marketing and promotional opportunities are opened up that previously did not exist without having a top flight game under the company's control, Due to the quality of the game and the fact it has a growing fan base already, the company ha...
---

GAME Credits update — May 2020


GAME Credits update — May 2020 - Good day GAME Credits faithful, Welcome to the monthly update which will cover the full scope of the networks operations as we gear up towards our transition to Ethereum in July. We will cover all of the functional groups at GameCredits along with details on the merge and some other developments that we are very excited about. Once we cut over to Ethereum this summer we will begin doing functional group updates through Medium to compliment the monthly update. We are growing very fast right now as a company and to maintain our level of communication and transparency with the community this change will be needed. Another step in the right direction for the World's first gaming crypto — now lets jump right into it! — Development: - We keep growing in the development group, recently adding in another full stack dev to assist us on various areas of the platform. We are constantly looking to add more resources as you can never have too many quality devs in-house. We are speaking with several more currently and plan to double the size of our development group in the next twelve months. The key to this goal is ensuring that our growth is done in a sustainable way. Creating quality on-boarding and new-hire material is something we are making time for so that we are able to ramp up quickly. In terms of focus, we are spending time rounding out our test cases for the MVP, adding in f...
---
---
---
Bitcoin Spot ETF In January 2024: A New Player Just Joined The Game


In the ongoing Spot Bitcoin ETF mania, Pando has joined the race aiming to seize the opportunities that may arise following the potential approval of BTC Spot ETFs by the US SEC. Pando Submits Spot Bitcoin ETF Filing Switzerland-based asset management company, Pando Asset has become the latest entrant into the Spot Bitcoin Exchange Traded Fund (ETF) race. The investment firm officially submitted its Spot BTC ETF filing to the United States Securities and Exchange Commission (SEC) on November 29. The news of the late filing comes as a surprise to the crypto space, as the final dates for the SEC's decision on the Spot Bitcoin ETF approval approach. In the filing, Pando Asset provided a lengthy outline of its Spot BTC ETF, PBTC, highlighting its purpose, offerings, net asset value, regulatory compliance, tax considerations, and other factors. "The Trust was formed as a Delaware statutory trust on November 16, 2023. The purpose of the Trust is to own bitcoin transferred to the Trust in exchange for Shares issued by the Trust. Each Share represents a fractional undivided beneficial interest in the net assets of the Trust. The assets of the Trust consist primarily of bitcoin held by the Bitcoin Custodian on behalf of the Trust," the filing stated. Pando's BTC Spot ETF brings the total number of filed Spot Bitcoin ETFs in the crypto space to 13. Among them are applications from prominent financial institutions such as Grayscale, Black...
---
BinaryX Launches AI Chat Game 'AI Hero' With Limited NFT Mints


[PRESS RELEASE - Singapore, Singapore, November 28th, 2023] BinaryX today announced the official launch of AI Hero, an AI-based battle royale adventure game. The team initially released an Open Beta version of the game in October this year. The game combines the best elements of AI technology, Battle Royale and GameFi, offering an immersive and personalized gaming experience for players. AI Hero - Driven by AI Offering a Dynamic Gaming Experience AI Hero uses AI-generated content to dynamically alter the game world, generates quests, NPC interactions, and world events, ensuring that each playthrough offers something unique. In AI Hero, players will be part of an exciting adventure, with 20 participants simultaneously entering the game and shaping the world, a feat that can only be achieved by incorporating AI. 'We are thrilled to launch AI Hero with exciting new gameplay elements and improvements from the open beta test,' said Adam, Head of Product of BinaryX. 'The game explores a new way of melding AI into the core game mechanics, creating a truly personalized gaming experience that has never been seen before in Web3 gaming. With AI-driven scenarios, dynamic game world and narrative, and an ever-changing difficulty level, AI Hero delivers a fresh and thrilling adventure with every play session.' PvP Gameplay with Rewarding Incentives The game has an innovative PvP element, where encounters with other players trigger intense player-versus-player events, adding an additi...
---
BinaryX Launches City Building Game Pancake Mayor on PancakeSwap's New M...


[PRESS RELEASE - Singapore, Singapore, November 15th, 2023] BinaryX, a GameFi and Initial Game Offering (IGO) platform, today announced the launch of Pancake Mayor, a new city-building simulator on the newly launched PancakeSwap Gaming Marketplace. Pancake Mayor: City Building Simulator Pancake Mayor is a free-to-play casual city-building game where players can obtain in-game currency, Mayor Cash, to upgrade and build their own cities, inspired by famous cities around the world. Players can accumulate Mayor Cash by playing a spin-the-wheel mini-game, raiding other players' cities, and participating in special events. 'We designed Pancake Mayor for the everyday gamer - it offers a fun, lighthearted and rewarding experience for our users,' said Rudy S., Head of Growth at BinaryX. 'Pancake Mayor is the first of many hyper casual games that we will develop in the play-to-earn space, and it will provide our gamers with a new way to utilize, engage, and earn with BinaryX. We are excited to launch on PancakeSwap's Gaming Marketplace to bring Pancake Mayor to new users." Hyper casual games are becoming increasingly popular, and Pancake Mayor is positioned to appeal to a wide range of gamers. The game is easy to play and offers a variety of ways to earn rewards, making it a great choice for both casual and experienced gamers alike. "PancakeSwap's Gaming Marketplace marks an exciting new chapter in our continued commitment to innovation and enhancing the user ex...
---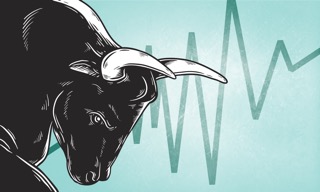 Litecoin Whales Are Back In The Game, Can Price Reach $100?


Litecoin (LTC) whales are making their way back into the market once more as the bull market establishes itself. A number of large transactions have been flagged which suggests that these millionaire accounts are coming out to play. Litecoin On-Chain And Whale Activity Hit 4-Month High The Litecoin on-chain and whale activity has been on the rise recently, as reported by the on-chain analytics platform Santiment. In the report posted to X (formerly Twitter), Santiment revealed that there had been a big spike in the Litecoin on-chain activity. The chart shared by the tracker showed the spike taking place in line with the price recovery, which would be the reason why investors are awakening once more. Santiment noted that this recovery in on-chain activity saw address activity on the blockchain, as well as whale activity reaching levels not seen since June, representing a 4-month high in this metric. A total of 319,000 daily addresses were active on the network after this metric dropped drastically in the last few months Additionally, weekly whale transactions, that is transactions carrying more than $100,000 rose and touched a new 4-month high of 7,418. These are not the only metrics that saw a spike as the dormant LTC address started seeing movement again. These addresses which had previously not seen movement for a while began to move coins around, adding to the current number of coins in circulation. LTC Ready For A Shoot To $100? The revival of on-chain activity for Lite...
---
Golden Inuverse, Token Burning Play-2-Earn Crypto Game, To Launch Before...


The regulatory pressure faced by the crypto market since the beginning of 2023 had caused the hype surrounding major digital assets to die down, providing a lucrative environment for memecoins to thrive. With the renewed memecoin boom, several investors sought to diversify their portfolios with more volatile yet potentially profitable tokens. In the intriguing world of memecoins where gains of over 1000x are not uncommon, Golden Inu has captured the attention of investors with its ambitious goals and prospects of significant returns. About Golden Inu Golden Inu is a Web3 platform that seeks to stand out from the memecoin market by developing a robust and engaged community of supporters, ensuring the security of investors' funds, and guaranteeing long-term utility for the community. Developed by a team of experienced professionals, Golden Inu places its community, dubbed the Golden Horde, at the center of its operations. The platform provides several educational resources and community engagement opportunities, strengthening its expansive network of dedicated supporters. Additionally, unlike most memecoin projects in the crypto market, which are mainly focused on seeking short-term price discovery, Golden Inu is committed to providing long-term utility for investors. Thus, the platform has continued to develop and release several products geared toward adding more utility to its native token, $GOLDEN, which will increase the value for token holders. The $GOLDEN token hailed a...
---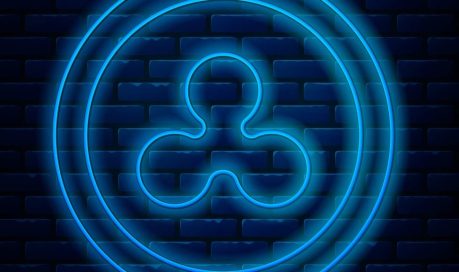 Leading Video Game Company Embraces XRP As Price Faces Key Resistance


BitPay, the pioneering crypto payment service provider based in Atlanta, Georgia, has taken another significant step in its collaboration with global video game commerce company, Xsolla, by integrating the XRP token. Today, October 17, BitPay announced via X (formerly Twitter): 'Xsolla now accepts XRP with BitPay as a payment method for their games, such as SMITE and Roblox. You can use your favorite cryptocurrency to buy, play, and enjoy gaming like never before.' Why This Announcement Is Important This announcement not only cements XRP's growing relevance in the gaming world but also marks a significant moment in the longstanding partnership between Xsolla and BitPay. This relationship first began in 2014 when Xsolla decided to process Bitcoin (BTC) payments for gamers globally via BitPay. They've since expanded their crypto payment offerings, with the recent addition of PayPal USD (PYUSD) last month. Established in 2005 by Aleksandr Agapitov, Xsolla has positioned itself as an instrumental force in the gaming industry, providing essential tools that help game developers launch, monetize, and distribute their creations on a global scale. With Xsolla's key focus on aiding its partners to break geographical barriers and bolster revenue streams, the company continually seeks innovative solutions to global game distribution challenges. Roblox, the popular online gaming platform boasting over 65.5 million daily active users and over 202 million monthly active users, stands...
---
Computable Functions Verified on Bitcoin — How BitVM Seeks to Elev...


A new computing model, BitVM, aims to enhance Bitcoin's smart contract capabilities without requiring changes to the blockchain's consensus rules. The white paper, published on October 9, 2023, has drawn significant attention and its fair share of criticism. Can BitVM Set a New Precedent for Bitcoin's Smart Contracts? BitVM was proposed in a recent white paper by blockchain programmer Robin Linus. It allows for the expression of Turing-complete Bitcoin contracts through fraud proofs and a challenge-response protocol between two parties. While some believe the model has limitations, others say it paves the way for more intricate Bitcoin transactions. BitVM operates with a prover making a claim that a program runs correctly for specific inputs and outputs. The verifier can challenge that assertion with a series of succinct fraud proofs, penalizing the prover if their claim is untrue. By encoding the program into a binary circuit and committing to it bit by bit in a Taproot address, both the prover and verifier can execute complex computations with a minimal onchain footprint. This permits any computable functions to be verified on Bitcoin, according to the white paper. However, BitVM is currently confined to a two-party setting between a prover and a verifier. The paper points out drawbacks such as substantial off-chain computation for both parties. Yet it positions BitVM as a fresh approach to broaden Bitcoin's capabilities without any protocol changes. This means there's no ...
---
Hydranet Launches Layer 3 DEX: A Game Changer for Trustless Cross-Chain ...


[PRESS RELEASE - Berlin, Germany, September 25th, 2023] Hydranet, known for its expertise in off-chain trading, just released the Hydranet DEX, a Layer 3 trading platform that integrates multiple off-chain protocols to enable trustless, cost-effective and near-instant cross-chain trading. The Hydranet DEX made its official debut as a mainnet beta on September 23, 2023, following more than a year of dedicated development. The release signifies a major milestone in the project's history, whose future promises even more groundbreaking developments. I am really proud of us. We have evolved from a small project to a currently #700 mature DeFi project with a great 2023/24 roadmap ahead. - Joe Park, project manager of Hydranet Hydranet presents their DEX as a Layer 3 trading platform that connects the Bitcoin and Ethereum ecosystems (including all off-chain compatible Ethereum Virtual Machine (EVM) networks), allowing users to trade seamlessly between them. By their use of off-chain protocols, such as the Lightning and Connext Vector technologies, crafted into a single solution that allows these protocols to interact, Hydranet has made it possible to trade between fundamentally different blockchains with virtually no fees, near-instantly, and, most importantly, in a trustless manner, as users will always retain full control of their funds. Off-chain protocols play a pivotal role in this solution and refer to a set of rules, specifications, and frameworks that define the standards an...
---
SpaceCatch Enters the Augmented Reality Mobile Gaming Market with Revolu...


[PRESS RELEASE - Please Read Disclaimer] SpaceCatch, a newly launched crypto project, has entered the Augmented Reality gaming industry through a genuinely intriguing move-to-earn game that can become a heavy competitor of Pokémon GO. The development of SpaceCatch was officially announced just some months ago, but the company has gathered a surprising audience around the concept it built. AR and NFTs, Redefined SpaceCatch presented its game pretty recently, but thanks to the unique and valuable features developed for it, the company managed to build a broad audience in no time. On September 18, SpaceCatch announced that it reached 100,000 followers, this happening in just a few months. The announcement was made on Twitter, where SpaceCatch constantly updates its players regarding various game updates and offers. With innovation in mind, the SpaceCatch team worked with AR (Augmented Reality) and NFTs to create a unique world where various creatures can animate your mobile phone while you simply walk. SpaceCatch focuses on fully integrating new advanced technologies, such as blockchain technology and digital collectibles, into the game, this way introducing users to the world of Web3 gaming. The concept behind SpaceCatch is quite intriguing, as users can earn crypto by playing the game. More precisely, players should walk to earn some tokens. SpaceCatch made this concept come true by implementing play-to-earn (P2E) and move-to-earn (M2E) gaming concepts, allowing users t...
---
Animoca Game Studio to Launch BTC-Based Metaverse Token, Signaling New E...


Animoca Brands subsidiary Darewise Entertainment has announced plans to launch the first-ever metaverse token for the Bitcoin blockchain. The studio says the new token aims to power a full ecosystem on Bitcoin for gaming, brands, and real-world experiences.Bitcoin Enters the Metaverse: Darewise and Animoca Brands to Pioneer New Token Darewise disclosed that the upcoming token marks a pivotal moment for Bitcoin as it expands beyond a store of value into powering a robust cultural ecosystem. The Animoca Brands' startup made the announcement at the Token2049 event in Singapore. The metaverse token will enable features like in-game assets, virtual lands and more for Life Beyond, Darewise Entertainment's metaverse project. Life Beyond represents a new frontier for Bitcoin's capabilities according to Yat Siu, co-founder and executive chairman of Animoca Brands. 'With the advent of the Ordinals protocol, we're witnessing a pivotal moment for Bitcoin as it extends its reach and introduces the concept of culture. High-quality gaming is one of the keys to mass adoption, and we're thrilled that our AAA studio Darewise Entertainment is working on this untapped opportunity,' Siu said. To realize the launch, Darewise Entertainment is collaborating with Horizen Labs which has prior experience assisting with blockchain launches. Horizen Labs will provide technical services to build important applications and tools to further the Ordinals ecosystem on Bitcoin. Benjamin Charbit, co-foun...
---
Bankman-Fried's House Arrest Writings Reveal Inner Turmoil, Blame Game i...


According to more than 250 documents sent to the media, the disgraced co-founder of FTX, Sam Bankman-Fried, said he feels like "one of the most hated people in the world." The former CEO of the now-defunct crypto exchange further noted in his statements that "there will probably never be anything I can do to make my lifetime impact net positive."Behind the Fall of FTX: Bankman-Fried's Private Documents Point Fingers While under house arrest, Sam Bankman-Fried shared 250 pages of documents with journalist Tiffany Fong, who then provided some of the materials to The New York Times. In one specific X thread that Bankman-Fried never published, he said, 'The truth is that I did what I thought was right,' but he didn't believe there was any way he could change the public's perception of him. Fong explained that Bankman-Fried shared the documents with her because she is an independent reporter and doesn't 'work for anyone.' According to The Times' report, Bankman-Fried places a great deal of blame on his former lover, Caroline Ellison, for the collapse. He reportedly said she wasn't fit to run Alameda Research and claims she cried during a meeting with him. In a specific document titled "Alameda's Failure to Hedge," Bankman-Fried wrote: She continually avoided talking about risk management — dodging my suggestions — until it was too late. Every time that I reached out with suggestions, it just made her feel worse. I'm sure ...
---
TOKYO BEAST – Crypto Entertainment Game By Renowned Web3 Companies...


[PRESS RELEASE - Tokyo, Japan, September 4th, 2023] zTOKYO BEAST FZCO, headquartered in Dubai, United Arab Emirates; General Manager: Tomoe Mizutani; (hereinafter 'TOKYO BEAST FZCO') has announced the crypto entertainment project 'TOKYO BEAST, gumi Inc. Headquartered in Shinjuku-ku, Tokyo; Hiroyuki Kawamoto, CEO; (hereinafter 'gumi') as the developer, Turingum K.K., headquartered in Minato-ku, Tokyo; Hiroki Tahara, CEO; (hereinafter 'Turingum') as the technology and financial advisory, using the Polygon protocols as the blockchain network for implementation, to release several modular projects worldwide in 2024. The announcement was made today, September 4th 2023, at the Korea Blockchain Week conference held in Seoul, Korea. What is 'TOKYO BEAST' all About? 'TOKYO BEAST' is a crypto entertainment project that challenges to create a new entertainment experience by integrating crypto assets. It is a completely original large-scale project with many experienced staff members who have developed and operated famous Japanese games, and a development budget unparalleled for a web3 game. The company will provide an innovative and exciting entertainment experience that only 'TOKYO BEAST' can provide, evolving Web3 games to a new stage. ?Promotion movie?https://youtu.be/0-QvJeYJ6ds Features of TOKYO BEASTPursuing pure fun The team believes that it is important to be able to enjoy the game itself, outside of its web 3 features, so the emphasis was to...
---
Ticketing Marketplace Valicit Hits 230K in Sales for Numi's Metaverse Ga...


Decentralized ticketing platform Valicit has sold more than 230,000 tickets to the Numi metaverse's Numi Stories Club 404 grand opening on Venom Testnet. According to a press release sent to CryptoPotato, the tickets will give players access to early multiplayer functionality in Numi's metaverse game event. Valicit Records 230,000 in Numi's Ticket Sales Numi, the first metaverse built on the Venom blockchain, ensures the transparent and traceable ownership of digital assets on the platform. Numi Stories is a rhythm action mobile game that allows players to create their narrative, embark on dance battles, engage with VTubers, and tailor their characters using non-fungible tokens (NFTs) from the Numi Club. Numi Stories is similar to popular rhythm games like Dance-Dance-Revolution but with a unique role-playing twist, and is available on Android and iOS. The Valicit marketplace enables users to buy or resell tickets with a guarantee of validity and authenticity. Through the platform's blockchain-based API solutions, Valicit ensures ticket transactions are secure, preventing fraud, scams, and scalping that usually take place on traditional online ticketing platforms. It also facilitates the buying and selling of tickets on secondary markets. Mohammad Binyamin Chaudhry, the founder & president of Valicit, said: 'Launching on the Venom testnet has been an exhilarating journey for us at Valicit. The ticket sales we've witnessed so far have truly been mind blowing, reaffirming our b...
---
Top Game Dapp Iskra to Launch Clashmon During Base Mainnet Onchain Summe...


[PRESS RELEASE - Seoul, Republic of Korea, August 25th, 2023] Base opened mainnet for everyone on August 9 with their on-chain Summer campaign, featuring over 50 leading brands to connect users with the best on-chain art, music, and games daily throughout August. Top-ranking game Dapp Iskra will be one of the gaming category's features, releasing its latest Free to Play game, ClashMon: Ignition. The ClashMon Collectible Battle RPG offers its first minting opportunity on Base Mainnet during On-chain Summer prior to fully rolling the game out in September. Starting on August 27, the ClashMon Onchain Summer Event allows players to mint a Game NFT Mystery Box and reveal their own ClashMon Monster, ClashMon gear, and ClashMon Tokens. This first mint heralds the game's launch in September 2023, allowing players to get a head start on building their monster decks. ClashMon is one of the many accessible on-chain games from the Iskra game platform that enhances enjoyable gameplay with the benefits of digital ownership through play, trading, collecting, crafting, and competition Offering the ultimate competitive, winner-take-all experience, Clashmon is designed to be fun but competitive and easy to access through any web browser. Players are able to build and 'own' their team of Clashmons for trading, collecting, and fishing (resource farming). Most importantly, the game design emphasizes the spirit of competition. The Collectible Battle RPG comes...
---
Earn and Burn Token ElmoERC Launches With First Person Shooter Game


[PRESS RELEASE - Warsaw, Poland, July 27th, 2023] New blockchain project ElmoERC has launched with the goal of combining the fun of memes with practical utility and a rapid deflationary mechanism. An Ethereum-based token, ElmoERC aims to create a vibrant ecosystem for its community through various innovative features. ElmoERC embodies meme culture and incorporates two essential elements to its tokenomic design: burn and earn. Through sell taxation, the token's supply is perpetually reduced, fostering a scarcity that benefits holders. Furthermore, ElmoERC's utility-driven approach ensures a constant decrease in supply, making it an appealing choice for long-term holders. ElmoERC offers a powerful staking feature where users can potentially not only earn more tokens but also actively contribute to the token's deflationary process. By staking their tokens, participants help strengthen the project's position while earning rewards for their support. The Elmofos NFT Collection comprises ElmoERC's official set of 2D NFTs. These unique tokens can be minted on the project's own minting platform. Elmofos NFTs serve as the backbone of the project, as the funds raised from them are reinvested back into the ecosystem. Holders of Elmofos NFTs enjoy a range of benefits including NFT staking, staking boosts, and a 0% sell tax when using the Burn Portal. The Burn Portal is a novel selling mechanism where users can exchange their tokens against the DEX spot ...
---
Can This Meme Coin Game Really Create a Millionaire Every Month? What is...


With the legendary surge of Pepecoin ($PEPE), new meme coins are popping up everywhere. There are thousands of projects out there, and many analysts go about how investing in meme coins can generate tremendous profits and life-changing returns. The reality, however, is that finding the right altcoin at the right price to put your hard-earned money in is particularly challenging. A newcomer, MillionaireGame ($MG), claimed to create a new millionaire every month. Can it really do that? Let's dive in. What is the MillionaireGame? The MillionaireGame is a community-driven cryptocurrency project that sets the bold aim of "minting a crypto millionaire through smart contracts every month." In essence, the game works through a smart contract that's provably fair, according to the official website, and the process of picking the winner is fully automated and auditable. The winner is chosen at random, but there's one constant - it's always one of the eligible $MG (the native token of the project) holders. The smart contract is built on Ethereum, taking advantage of the network's robust infrastructure, as well as a diverse user base and trustworthiness. There's also a certain appeal to the $MG and the way the entire ecosystem is being built. With the founder revealed as a genuine crypto millionaire, claims that MillionaireGame was "made by millionaires to create even more millionaires" adds to its convincing appeal. Necessary ...
---
Ethereum Blockchain Game Pikamoon Raises $3.6M, Final ICO Phase Selling ...


[PRESS RELEASE - Dubai, United Arab Emirates, July 11th, 2023] Pikamoon, an emerging Ethereum blockchain game, has raised $3.6 million in its ongoing ICO to bring more value to the Ethereum ecosystem and revolutionize the blockchain gaming space. Pikamoon would launch the world's most immersive metaverse game and a first-of-its-kind earning model that allows players to withdraw their in-game rewards directly to their wallet or bank account without the need for a third party. Pikamoon focuses on becoming the most realistic metaverse game where players can get a 360-degree experience of the growing virtual space through unparalleled gameplay, stunning visuals, and innovative DeFi features. Drawing inspiration from legendary games like Fortnite, Pokemon, and FIFA, the Ethereum game has leaped forward and is prepared to blend NFTs, video gaming, and metaverse entertainment perfectly. The Pikamoon game is built on Unity, the world's most advanced game development technology, to create the stunning visuals and architecture needed to give players a truly immersive experience. Additionally, Pikamoon is built across two blockchains: Ethereum and MultiversX (formerly Elrond). While Ethereum provides scalability, MultiversX complements it by providing efficiency and ensuring the game is environmentally friendly by reducing carbon emissions generated by transactions. This dual blockchain feature ensures that the Pikamoon ecosystem can cater to legions of gamers without any la...
---
JPMorgan Analysts Say Spot Bitcoin ETF Approval Is 'Unlikely to Be a Gam...


In a report published on Thursday, JPMorgan analysts suggest that the approval of a spot bitcoin exchange-traded fund (ETF) by the U.S. Securities and Exchange Commission (SEC) is 'unlikely to be a game changer for crypto markets.' The market strategists at the American banking giant emphasize that similar spot bitcoin ETFs already exist internationally, but they have not gained much popularity among investors.JPMorgan Analysts Doubt Impact of Spot Bitcoin ETF Approval on Crypto Markets Over the past few weeks, there has been substantial discussion among bitcoin proponents regarding the potential approval of a spot bitcoin (BTC) exchange-traded fund (ETF) by the U.S. Securities and Exchange Commission (SEC). In mid-June, Blackrock, the world's largest asset manager, filed for a spot bitcoin ETF. Following this registration, numerous other institutions submitted applications for comparable exchange-traded products. According to market observers, the recent launch of EDX, a cryptocurrency exchange supported by Charles Schwab, Citadel Securities, and Fidelity Digital Assets, coupled with the filings for ETFs, has resulted in an increase in BTC prices. JPMorgan analysts, in a report published on Thursday, express doubt about the transformative impact of a spot bitcoin ETF on the crypto markets, however, even if it receives approval from the SEC. 'The potential approval of physically backed bitcoin ETFs by the SEC is unlikely to be a game changer for crypto markets,' the analysts ...
---
OvalPixel Launches Groundbreaking Play-to-Earn OPAIG AI Game Token


[PRESS RELEASE - Los Angeles, USA, June 2nd, 2023] OvalPixel announced the launch of its groundbreaking blockchain-powered artificial intelligence (AI) trivia game that pays players in crypto tokens. The OvalPixel AI game token with the symbol $OPAIG allows players of all ages and experience levels, from gamers to grandmas, to earn OPAIG utility tokens by correctly answering trivia/quiz questions generated in real-time by OvalPixel's innovative AI system. We live in an age of constant connectivity and information at our fingertips. But one thing has been missing—until now. OPAIG is the first play-to-earn game that harnesses the power of AI, blockchain technology, and crypto to revolutionize how people play and interact. Players can then exchange their OPAIG tokens for real money through the Banana Crystal Payments platform or use them in-game to buy exciting 3D NFT trophies from the FlatPyramid 3D Model Marketplace. To enable mainstream audience access, OvalPixel has partnered with Banana Crystal Payments. This allows anyone to play OPAIG and earn tokens which they can simply convert to USDT digital dollars. No complex crypto knowledge is needed. OvalPixel will institute a continuous buyback and burn mechanism to increase the value of OPAIG tokens over time. In addition to buying back and burning OPAIG tokens, OvalPixel will also buy back redeemed tokens and reintroduce them into the rewards pool. Thus, preventing the need to mint additional tokens and inflating t...
---
Massive Gaming Partners with Neowiz and IntellaX to Launch Free Online H...


[PRESS RELEASE - Seattle, United States, May 30th, 2023] Massive Gaming, in collaboration with Neowiz and IntellaX, is thrilled to announce the upcoming launch of House of Poker, a free and revolutionary online hold'em game. With an official release date set for June 2023, House of Poker is set to redefine the gaming experience for poker enthusiasts worldwide. House of Poker has received certification from iTech Labs, ensuring a fair and realistic gaming environment for players. The game offers an extensive range of hold'em tournament content and incorporates the best live face chat feature, allowing players to engage with opponents in real-time. One of the standout features of House of Poker is its decentralized Play and Earn system, which allows players to potentially earn the stablecoin, USDC, from their efforts and free game money to play the game as rewards. By partnering with Massive Gaming, users have the unique opportunity to fully own their cash value within the game, providing a sense of ownership and value to their gaming experience. For those eager to experience a sneak peek of House of Poker, a pre-open version is currently available for download on Google Play and the Apple App Store. Although this version does not include Play and Earn contents, players can still enjoy the captivating gameplay before the official release. The adoption of USDC as a stable crypto coin within House of Poker sets the game apart from its predecessors. Players can participate in var...
---
AAG Launches TomoOne: An NFT-Based Game to Educate and Entertain MetaOne...


[PRESS RELEASE - Singapore, Singapore, May 29th, 2023] AAG is pleased to announce the launch of TomoOne, an innovative NFT-based game developed on Saakuru's gas-fee free blockchain with the aim of providing educational value and interactive engagement for MetaOne® users in the realm of Web3. Early adopters of MetaOne® will be able to mint the free Tomo NFT without having to pay for gas fees. TomoOne serves as a virtual companion, taking the form of an endearing animal, guiding users through the dynamic world of Web3. The name 'Tomo' derives from the Japanese word for 'friend,' symbolizing the close bond users will form with their virtual companions. Beyond being a mere companion, TomoOne acts as a reliable guide, offering support and facilitating exploration within the Web3 ecosystem. By nurturing and attending to their Tomo, players will gain insights into utilizing crypto wallets, discovering decentralized applications (dApps), and participating in the creation of NFTs, all within an immersive gaming environment. Furthermore, engaging with TomoOne provides users with access to the AAG Charity DAO, enabling them to actively contribute through voting for a monthly charitable donation recipient. Additionally, users will accrue points based on their interactions with TomoOne, which can be redeemed for entry into weekly AAG partner giveaways and unlock higher tiers in the MetaOne® Tier Program. Progressing through the tiers grants users enhanced benefits such a...
---
0xMahjong NFT to Commence Free Mint, Mahjong Meta Game Anticipates Fundi...


[PRESS RELEASE - Douglas, Isle of Man, May 26th, 2023] After a half-month Beta period, the blockchain-based Riichi Mahjong esports project, Mahjong Meta, will launch the free minting of its first Pass NFT on the Ethereum network on May 27. Users holding this NFT will receive continuous rights and interests throughout all stages of Mahjong Meta's development. Known rewards include various types of NFT and the first airdrop of future governance tokens, etc. This Pass series is a thank you to early community users of Mahjong Meta for their support. 0xMahjong is the genesis collection of Mahjong Meta and the beginning project of Janshi Club Collections. 1,500 of 0xMahjong shows 144 different traditional Mahjong tiles and 6 sides of dice in modern design, reflects the original spirits and cultural signatures of Mahjong game. Mahjong Meta promises that all issued Pass NFTs are free to mint. There are also various Free to Play modules set up in the game. The project hopes to allow mahjong game lovers to join the Mahjong Meta community without any barriers and enjoy mahjong esports. The economic system of Mahjong Meta revolves around the principle of Proof of Contribution, and an Active Points System is set up in the game to reward players who contribute value to the community at each stage. Brice Vong, the main planner of Mahjong Meta and co-founder of Rolling Dice Labs, has years of investment experience in the entertainment industry and game industry at Tencent Games and other inv...
---
Effortless Crypto Earning: How GoMining is Changing the Game


GoMining, a prominent bitcoin mining venture with six years of industry expertise, is commemorating its second anniversary with a significant rebranding. The venture, which oversees substantial bitcoin mining rigs across nine data centers in diverse countries, has been offering reliable and effortless mining infrastructure to users for stable bitcoin profits through its native token and revolutionary NFTs. By prioritizing transparency, GoMining has launched an updated website and mobile app that offers comprehensive details on their products, all with the aim of transforming the entire blockchain industry. Two Years of Effortless Bitcoin Mining GoMining, a leading bitcoin mining project with over six years' experience in the industry, is marking its second anniversary by rebranding its infrastructure. The project, which is run by a team of experts with extensive knowledge of mining, owns and operates large bitcoin mining rigs across nine data centers located in countries such as Kazakhstan, Norway, and the UAE. For two years now, GoMining has been providing a reliable and hassle-free mining infrastructure that has brought satisfaction and stable bitcoin profits to its customers through two core products: a native token featuring decentralized staking, and aesthetically pleasing bitcoin-mining NFTs. GoMining (previously known as GMT) has undergone a renaming process to create a more recognizable brand umbrella for all of its projects. According to company CEO Mark Zalan, the n...
---
Game Boy Owners Can Soon Convert Iconic Devices Into Secure Hardware Wal...


In the near future, Game Boy owners will have the opportunity to convert their devices into a hardware wallet for cryptocurrencies. The project, known as the Game Wallet, was unveiled by Joseph Schiarizzi, a developer hailing from Keyp, a Web3 startup. By employing a physical cartridge, this innovation enables users to harness the power of their Nintendo Game Boy device as a secure cold storage wallet for crypto assets.Keyp's Game Wallet: Turning Game Boy Into a Secure Hardware Wallet for Cryptocurrencies On May 19, Joseph Schiarizzi, a developer from the cryptocurrency company Keyp, unveiled a project he has crafted since the beginning of the year. Schiarizzi introduced a concept that utilizes a physical Game Boy cartridge, resulting in the creation of a 'truly offline hardware wallet' that operates independently without the need for firmware updates. To support his innovation, Schiarizzi shared a tweet he published in January, showcasing a Game Boy game where the character can generate a seed, illustrating the potential of the endeavor. 'So we're producing a real physical cartridge that lets you use your Game Boy as a cold storage wallet, generate mnemonic phrases and save them securely offline,' Schiarizzi tweeted. 'No firmware updates ever. Randomness for generating the keys is introduced by the player as they walk around the world and complete fun quests, RPG style.' Back in April 1989, Nintendo unleashed the 8-bit handheld gaming device known as the Game Boy in Japan. ...
---
Introducing Worker or Sheikh: A Revolutionary Play-to-Earn Game Powered ...


PRESS RELEASE. The team behind Worker or Sheikh is excited to announce the launch of their groundbreaking Play-to-Earn game, designed to provide players with an immersive and sustainable gaming experience. With its unique economic model, easy-to-learn gameplay, and AI-driven optimization, Worker or Sheikh is set to redefine the Play-to-Earn landscape. Worker or Sheikh offers players two distinct roles within the game: Workers, who extract oil barrels from the wells, and Sheikhs, who act as investors and receive a passive income from the Workers' efforts. This dual-role system promotes an inclusive gaming environment that caters to players with different investment capacities and gameplay preferences. One of the standout features of Worker or Sheikh is its sustainable economics, designed by experts and optimized using artificial intelligence. The game employs systems for deflation, dividends, staking, burning, and more, ensuring a stable and sustainable gaming ecosystem over time. Additionally, the game's simplicity and user-friendly design make it accessible to players of all ages. Worker or Sheikh features a comprehensive Marketplace, where players can purchase in-game improvements such as potions, avatars, and extraction towers, while still offering the opportunity to play for free. The game's content, level design, and challenges are partially driven by AI technologies. Four AI-powered characters, named OLIVIA, DEXTER, CHARLES, and LILY, work together to optimize the game'...
---
HeartX Unveils Token Airdrop Game 'Vote-to-Earn' to Warm Up the Launch o...


[PRESS RELEASE - Central, Singapore, April 6th, 2023] HeartX, a Web3.0 art trading marketplace and community platform, is set to change the game for the art market. The team just announced their pre-launch Vote-to-Earn Game is live now. This new experience allows users to earn tokens ($HNX) through voting on artwork pieces by swiping right or left as Like and Next, giving them a chance to engage with the core feature of the platform in advance and get rewarded for showing their preferences on the arts. The immersive Vote-to-Earn game is a clear demonstration of the platform's user-centric design, letting people experience the X-to-Earn model in an easier way. By leveraging blockchain technology, HeartX is creating a platform that is more user-friendly, transparent, and entertaining than anything that has come before. Through the Vote-to-Earn system, HeartX is committed to redefining the value of arts by the community consensus with the heart. "We're all excited about it! All users can earn tokens by 'swiping' to vote,' said HeartX founder Anson. 'We believe that it's important to make it more engaging for people and reward them for being part of our community. And through the forming of the community consensus, we would establish a new valuation standard for the artwork pieces.' It is simple to play the game: users can earn tokens by voting on the daily artwork pieces on the event website, no log-in or registration is needed, users can just swipe/click right...
---
Get Your Game On: Unbeatable Welcome Offer for New Players on BitSpinCas...


Step into the Cosmic World of Gaming with BitspinCasino's Welcome Offer of up to 3 BTC.A Cosmic Entrance: New Players Get up to Free BitspinCasino, the new online casino that promises to take players on a journey through the cosmos, has made a grand entrance into the online gaming world. The casino is offering an unbeatable welcome offer of up to for players to play for free. New players are being offered a whopping 110% deposit bonus for their first three deposits, with a chance to get up to on top of their deposits. This means that if a player deposits over the course of 3 deposits, they will receive an additional, resulting in a total of to play with at the casino. As if that wasn't enough, new players will also receive 200 free spins to use on the Candy Monsta game and keep any winnings from the bonus. Play with Your Currency of Choice: BTC, ETH, USD, EUR, JPY & more At BitspinCasino, you can play with a variety of fiat currencies and cryptocurrencies, including USD, EUR, BTC, ETH, USDT, JPY, and many others. With over 20 different payment methods, you can quickly and easily deposit or withdraw your funds using direct bank transfers, Skrill, Neteller, VISA, Mastercard, and more. Players Get a 50% Deposit Bonus, and 150 Free Spins Every Week And the fun doesn't stop there. BitspinCasino offers a variety of promotions throughout the week to keep your gameplay exciting. Every Tuesday, you can enjoy a 50% deposit bonus in Refuel Tuesdays, and every Friday, you can get 150 Fre...
---
Astroon Launches its First Mobile Game, Astroon Fall


[PRESS RELEASE - Istanbul, Turkey, 23rd March 2023] ASTROON is an innovative crypto project that aims to offer a unique and exciting experience for crypto enthusiasts. The project combines animated films, NFTs, and a utility token to create an immersive and interactive entertainment experience for users. The project's vision is to create an enchanted journey for users where they can embark on an exciting adventure from Earth to the Moon with Astro and Roon, two beloved characters. ASTROON aims to provide a unique experience for users through its token, $AST, which will enable them to purchase and trade NFT collections and in-game items. One of the unique features of ASTROON is its NFT collection. The collection consists of 8000 versions of Astro and Roon, with each NFT consisting of four different assets determining its value. The NFT collection has four different value categories, including bronze, silver, gold, and platinum NFTs, with the total score of the four assets determining the value of the NFT. In addition to the NFT collection, ASTROON will be launching its utility token called $AST on the 29th of July 2023. The token has a total supply of 25,000,000 and is designed to be used within the ASTROON ecosystem. Users can use $AST to participate in pre-sales, use in-game purchases, and join the ASTROON community. If the user owns an NFT, he'll also receive daily tokens based on the rarity of your NFT. ASTROON's first mobile game Astroon Fall is based on the adventures of...
---
Arcade Fighting Game Battle of Olympus to Launch Presale for GODLY Token...


[PRESS RELEASE - London, United Kingdom, 22nd March 2023] attle of Olympus, an arcade street fighting game, is set to launch the first phase of its presale for its in-game currency, $GODLY, on Arbitrum on Monday, March 27. Battle of Olympus stands alone as one of the few Web3 games with a fully working demo, with an update due in Q2 2023, and an upcoming collection of in-game digital collectibles. Set in the cyberpunk city of Olympus, fight against other players and several Greek gods. Battle your way to the top of Olympus to conquer the metropolis! Play the demo here. Battle of Olympus is the first flagship game developed by Revenant, a decentralized gaming ecosystem founded in 2022. The earliest investors will benefit from getting the $GODLY token at its lowest price. The first stage of the presale is available for $0.0221, with the price increasing through four rounds. Battle of Olympus to focus on gameplay With a team full of hardcore gamers, Battle of Olympus' developers understand that long-term success requires engaging gameplay that keeps players hooked for hours on end. Therefore, Battle of Olympus provides gameplay unlike any other, based on roguelike and RPG elements. Although players earn rewards as they progress, it will not come at the expense of their enjoyment or project sustainability. Battle of Olympus prioritizes gameplay rather than earning potential to provide an experience reminiscent of classic games, like Street Fighter, Tekken, Mortal Kombat, and many...
---
Virtual Duo Babka and Nushi Honor Game Developers Worldwide at GDC


[PRESS RELEASE - Los Angeles, United States, 22nd March 2023] GDC 2023 is finally in full swing, and a mysterious Oscars-style red carpet and stage are piquing the interest of global game developers. Thanks to a gamer grandma and her robotic feline buddy, this year, for the first time, game-makers of all sizes will have the chance to share the limelight and promote their games on stage, live stream, and on social media. Located in the prime location of the Moscone South lobby at GDC 2023, the stage is hosted by virtual influencer Babka. Her fellow time-traveling companion, Nushi, the cat, will also be in attendance and has taken the form of a robotic quadruped, crafted by esteemed Hollywood creature artist Salvatore Salamone, whose credits include The Dark Crystal: Age of Resistance and Avengers: Endgame. Babka and Nushi's mission is to show the power of interactive technology and how games can transcend the screen, meeting thousands of game devs eager to get the word out about their newest game releases and upcoming projects. The duo will be at the show until Friday, March 24, 2023. Developers who walk the red carpet will get the chance to take a photo with Babka and Nushi, as well as conduct a video interview about their projects to be streamed on Twitch and promoted across various social media channels including Twitter, Instagram, and TikTok. Streams and footage will be shared under the hashtag #LivingLegends, encouraging influencers, gamers, and developers alike to...
---
More GameCredits (

#GAME

) News