| | | |
| --- | --- | --- |
| | Gala | #GALA |
---
| | | | | |
| --- | --- | --- | --- | --- |
| GALA Price: | $0.031 | | Volume: | $0.3 B |
| All Time High: | $0.83 | | Market Cap: | $0.8 B |
---
---
| | | | | |
| --- | --- | --- | --- | --- |
| Circulating Supply: | 26,429,716,260 | | Exchanges: | 52 |
| Total Supply: | 28,454,379,434 | | Markets: | 83 |
| Max Supply: | 50,000,000,000 | | Pairs: | 75 |
---
---
---
The price of #GALA today is $0.031 USD.

The lowest GALA price for this period was $0, the highest was $0.031, and the current live price for one GALA coin is $0.03084.

The all-time high GALA coin price was $0.83.

Use our custom price calculator to see the hypothetical price of GALA with market cap of ETH and how the supply affects the price of GALA at different market capitalizations.
---
---
The code for Gala is also #GALA.

Gala is 3.2 years old.
---
---
The current market capitalization for Gala is $815,151,457.

Gala is ranking downwards to #65, by market cap (and other factors).
---
---
There is a very large daily trading volume on #GALA.

Today's 24-hour trading volume across all exchanges for Gala is $315,408,168.
---
---
The circulating supply of GALA is 26,429,716,260 coins, which is 53% of the maximum coin supply.

Gala has a relatively large supply of coins, 217 times larger than Ethereum's supply, as an example.
---
---
---
---
GALA is well integrated with many pairings with other cryptocurrencies and is listed on at least 52 crypto exchanges.

View #GALA trading pairs and crypto exchanges that currently support #GALA purchase.
---
---
---
---

The Pillars of Common Ground World: Town Star Nodes Reborn


Town Star Nodes are growing up, rebranding, and reviving the core promises upon which they were founded. As Town Star moves forward into the transition to Common Ground World, the team is dedicated to fulfilling the promises made in the past. We know that some of this has been a long time coming, but we believe it is important that the community and network be given the respect it deserves even as development moves in new directions. Of all areas of the ecosystem, Town Star Nodes (soon to be renamed Common Ground World Nodes) have been a subject of considerable debate and discussion within our community, particularly given the extended periods without earnings that node operators have had to weather. We recognize the unwavering support of those who have kept their nodes operational despite these challenges, and their pivotal contributions to the network and to IPFS. With gratitude and in recognition of this dedication, we are excited to announce a special award program tailored for our esteemed Town Star Node owner/operators. — The Town Star Node Recognition Award Program - Understanding the value each node brings and to balance the scales for those who purchased at a higher price point, we are unveiling an award program that ensures node holders feel the weight of their initial commitment at the same time as we roll out the node NFTs for Town Star Nodes. Here's the essence of the program: We aim to make it so the n...
---

Gala Games Partners with "Common Ground": A Journey to Regenerate and Innovate


Common Ground's screening tour has kicked off, and we're rebranding Town Star to celebrate and spread the word!. — — TL;DR. — Gala Games is joining Gala Film in partnering with "Common Ground," the award-winning film., Town Star has rebranded to Common Ground World., Get a $10 2-building upgradeable Helper's Pack here to support the cause!, Buy Common Ground Ticket Bundles now — Gala Film, We're psyched about what we can do to heal our planet, and this partnership is a great place to begin. "Common Ground" is the highly awaited sequel to the impactful documentary "Kiss the Ground." This inspiring film just began its US tour of theatrical screenings. — Jason Brink aka BitBender on Twitter: "Our little secret screening of @commongrounddoc in Bangkok was a huge success! Amazing to see so many motivated and inspired students! pic.twitter.com/cOuFxuVBJ9 / Twitter" - Our little secret screening of @commongrounddoc in Bangkok was a huge success! Amazing to see so many motivated and inspired students! pic.twitter.com/cOuFxuVBJ9 Once the tour has concluded, the full film will be available only on Gala Film. "Common Ground" beautifully illuminates the intricate links between a broken food system, climate change, and community well-being. But what's even more compelling is its spotlight on the redeeming promise of regenerative agriculture. You'll find a variety of...
---

Official Statement from Gala Games


Dear Gala Games Community, We wanted to provide you with an important update regarding recent legal developments involving the founders of our company, Blockchain Game Partners, Inc., also known as, Gala Games, Gala Music and Gala Film. On August 31, 2023, a derivative shareholder lawsuit was filed by Gala Games' co-Founder and CEO, Eric Schiermeyer against Gala Games' co-founder, Wright Thurston and True North United Investments, LLC. Subsequent thereto, a lawsuit was instituted by Wright Thurston against Eric Schiermeyer. A derivative shareholder lawsuit is a legal action filed by a shareholder on behalf of a corporation to address perceived wrongs committed against the corporation. These litigations, undoubtedly, may engender inquiries and apprehensions within our community, but we assure you that the Gala community has our unwavering commitment to transparency and accountability throughout this process. In accordance with the principles of justice and due process, we must allow the legal process to unfold in its entirety. As an active case, we are legally restrained from making public comments or speculations concerning the ongoing litigation. We want to emphasize that this legal process is primarily a dispute between the founders and does not involve the company in any substantive way. We are confident that we are well-positioned and will remain unscathed. Gala Games will continue to thrive and achieve sustained suc...
---

Announcing the Rep Node License Sale


Early access is now open to Gala Gold and Founder's Nodes, and the open sale begins September 4th. — — TL;DR. — Early allowlist: Now open Open sale begins: Monday, September 4th at 12pm PT Allowlist open to: Gala Gold and Founder's Node operators Allowlist price: $2000 Open price: $2500 Tier supply: 5000 Things are moving quickly with the latest exciting project under construction on GalaChain. We are extremely excited to be working with the folks at Rep, bringing a brilliant new use-case to our layer-1 blockchain and showing the world its power. To learn more about Rep, read the Vision Paper. The Gala Games platform will facilitate the inaugural Rep Node license sale, starting today, August 31st. This round will determine the owners of the first 5000 Rep Nodes, who will soon play a crucial role in the prototype stages of the Rep platform. — Store Page:. — games.gala.com Please note that the early allowlist sale is only open to Founder's Node operators and members of Gala Gold. — Why Should You Get Psyched about Rep? - Rep is a new social media platform currently undergoing migration to GalaChain. It will offer groundbreaking decentralization and unprecedented user empowerment, made possible by the infrastructure of the Gala Games ecosystem. Decentralization means: A customizable social media experience, No third-party data mining, Real user ownership, A Node network that allows ...
---

Ahead of the Game — Special AMA Session with BitBender


Ahead of the Game — Special AMA Session with BitBender - — Join Jason live at 9am PT on August 22nd for a special AMA session about everything happening in the Gala Games ecosystem.. — To say there is a lot going on in the Gala Games ecosystem would be a huge understatement. Aren't you glad there's a weekly live show to keep you informed of all the latest? Jason and the Ahead of the Game crew are doing an incredible job of sharing the best current news and views from across the Gala Games ecosystem. Because of last week's traveling adventures, we were unable to host the weekly AMA session in the Ahead of the Game episode, which we recognize has become a crucial weekly resource for our most dedicated community. As promised, below is the link for tomorrow's special Ahead of the Game AMA, hosted by Jason at 9am PT. We're calling it episode 13.5! Ahead of the Game Ep. 13.5 | Special AMA edition! If you have specific questions you'd like addressed during the broadcast, go ahead and submit them at THIS LINK. Don't forget to set a notification for yourself at the video link above to make sure you don't miss tomorrow's stream! — Mystery NFT Boxes - We dug deep into the Gala Games vault for this awesome sales event, and now you can pick up Mystery NFT Boxes in 5 different rrarities (Bronze, Silver, Gold, Platinum, Diamond)! For more info about the treasures you may find in the box (includin...
---

Governance Proposal: Envisioning a More Decentralized Future v3


Here is the latest proposal for an upcoming Founder's Node vote about the Node-based lifetime points system.. — As we continue on the path of innovation and collaboration, we present the third revision of the proposed 'Node-Based Cumulative Lifetime Points' system. This update is the culmination of significant analysis, extensive community dialogue, and numerous insightful revisions that have shaped our approach to network decentralization. We are excited to announce that the governance voting platform has been thoroughly audited by the independent security firm CertiK, adding another layer of confidence and integrity to our process. Moreover, we have deployed a transparent node voting tracking system to Discord, enhancing the transparency and engagement within our community. Among the many contributors to our extensive discussions, AnthonyRa's input stands out for its creativity and depth. While his proposals, such as locked pools to mint game-specific tokens, have generated lively debate and are indeed innovative, it is essential to recognize that the majority of these ideas fall outside the scope of the Node ecosystem. Although these suggestions may not be implemented within the context of a Founder's Node vote, they represent the ingenuity of our community and the potential for decentralized development. Once GalaChain is accessible for other games, we envision these ideas can be explored and built upon in...
---

Unwrap the Fun! Gala Games NFT Mystery Boxes Coming Soon


Our inventory has been migrated to GalaChain, which is definitely a cause for celebration!. — We've come a long way together over the past few years. We've grown from a single game platform into a multiplatform development and publishing hub. The future of web3 gaming that we've envisioned together is happening right now. It's been an amazing ride, and we're just getting started! The launch of and continuing development of GalaChain really does change the game. So much more is possible using our own blockchain that is specifically designed for the needs of gaming. Frustratingly, until recently many of our game items were still on the Ethereum Network even though GalaChain was operational, causing tons of inconveniences throughout our community and limiting what we could implement in our Ecosystem. Not anymore! The vast majority of NFTs owned by Gala Games have now been migrated to GalaChain, which allows us to do some fun new stuff! We're no longer limited by the constraints of the Ethereum Network. This means a lot more than saving gas, as GalaChain just has capabilities that Ethereum does not. We designed GalaChain to be the perfect blockchain for web3 gaming!EDIT: Mystery Boxes are now available! Get them at:links.gala.com — Introducing NFT Mystery Boxes - All those NFTs we migrated over to GalaChain don't need to just sit in the vault. Game items are meant to be enjoyed, and GalaChain is wh...
---

Introducing the new Gala Games Live Stream Calendar


Add the new Gala Games Live Stream Schedule to your Google Calendar and stay up to date!. — It's a big, bustling world of Gala Games, and we've got some thrilling live events lined up for you! Want to know the latest on AMAs, dev streams, Blue Realm art tours, ecosystem updates, and our weekly Ahead of the Game episodes? Well, guess what? We've just made it easier for you to keep track of all the excitement with the new public Gala Games Live Stream Schedule! — Google Calendar Link (subscribe). — links.gala.com — Web Page Link (Gala Games Support). — links.gala.com No more scrambling to find out what's happening and when. All you've got to do is subscribe in your calendar, or check the support page if you're not a Google user. You'll be ready to jump right in whenever the action starts. 🎮 Our games are multiplying like Mogwai in a monsoon, and the coming months are going to be packed with fun, reveals, and probably no shortage of leaks! The Gala Games Live Stream Schedule will be your guide and map, your treasure chest of all things Gala Games. We're super excited to share this with you, and we hope this calendar is a great base for reference as we begin to expand our universe and explore new worlds together. See you on the streams, Champions! 🚀 Introducing the new Gala Games Live Stream Calendar was originally published in Gala Games Blog on Medium, where people are cont...
---

Gala Games Store Adjustment for More Stable User Pricing


Starting on Tuesday August 1, the Gala Games store will use the 3-day moving average price of tokens accepted as payment to protect purchasers against sudden volatility.. — At Gala Games, our commitment has always been to foster a community of fairness, stability, and fun. We strive to make sure your experience is nothing short of exceptional, whether you're adventuring in one of our games or navigating through the aisles of the Gala Games Store. Previously, the prices of items were based on real-time data for $GALA and ETH. While this method allowed for market-responsive pricing, it also left room for sudden unexpected changes due to external factors like market manipulation and sudden volatility. Many of you have expressed that this system creates unnecessary inconvenience and we've taken your feedback into consideration, so we're introducing a new pricing model: the 3-day moving average. This change will significantly reduce the impact of sudden price swings and offer more consistent, predictable pricing. A 3-day moving average is a calculated average of the most recent three days' data, used to smooth out short-term fluctuations and highlight longer-term trends or cycles. Here's what this means for you: With this update, the prices you see in the store will reflect the average value of $GALA, ETH, SILK, etc. over the past three days. This smoother pricing approach makes sudden spikes or dips less impactfu...
---

Founder's Node Proposal: Testing a New Transparent Voting System


This Founder's Node vote is a TEST of our new transparent voting notification system in Discord, which will allow users to easily access specific vote data.. — Let's cut right to the chase. We're about to launch the most delicious and mouth-watering debate in the history of Gala Games — Pizza, Tacos, or Sandwiches? Although this Founder's Node vote might seem like a lighthearted and playful ice-breaker, it represents a significant milestone for our community. We're dedicated to transparency, inclusivity and decentralization, and we're excited to put this new feature to the test. Our wizards have been tinkering away behind the scenes, and now we're ready to see their newest spell in action. For the implementation of this feature, Node vote code repos have been submitted to an external auditing service. We will release the results of the audit as soon as it is available. — Setting the Menu - The outcome of this vote is significant in one way. The victorious food item will determine the fare for the next casual IRL Gala Gold gathering. So if you're in Gala Gold and want to connect, make sure you get your say on the menu! This vote is open now to all Founder's Node operators. Operators, cast your vote now at node.gala.games. You'll find real-time voting updates in Discord in the node-vote-results channel. — Jason Brink aka BitBender on Twitter: "Some good pictures from the @GoGa...
---
---
---
Gaming Tokens Surge as Gala, Axie Infinity Lead Crypto Top Gainers & Mem...


Cryptocurrency gaming tokens like Gala (GALA) and Axie Infinity (AXS) led the market this weekend as investors bet on a resurgence of blockchain-based games. Although major coins like Bitcoin (BTC) traded sideways, many gaming tokens saw double-digit percentage increases. Meanwhile, the newly launched presale token Meme Kombat (MK) aims to take advantage of the hype around crypto gaming with its own battle arena featuring well-known meme mascots. GALA Surges Over 20% as Market Anticipates Future Developments It's been a great few days for GALA holders, with the token's price rising 23% over the weekend. At its peak, GALA rose an impressive 30% before pulling back slightly on Monday morning. The token now trades around the $0.020 level, representing its highest point since August 30. According to CoinMarketCap data, spot trading volume is also up by 210%, hitting $264 million daily. Interestingly, there's no clear catalyst for GALA's sharp rise; however, positive market sentiment is fueling speculation about anticipated ecosystem developments. GALA is currently the world's sixth-largest gaming token by market cap, behind massive metaverse projects like The Sandbox (SAND) and Decentraland (MANA). It remains to be seen if GALA can maintain its momentum amid a competitive landscape, but for now, investors are enjoying the bullish wave. AXS Price Explodes as Key Resistance Zone Looms Large Axie Infinity's native token AXS has also surged over the weekend, rising over...
---
Gala Games Founders Feud Over Millions of Dollars Worth of Misused Token...


Gala Games, the Web3 gaming startup behind mobile RPG Champions Arena and other ventures, was founded in 2019 and has grown steadily. Since then, a falling out has occurred between co-founders Wright Thurston and Eric Schiermeyer. Each controlled 50% of the company, and they are now fighting to remove the other from the board of directors. Schiermeyer accuses Thurston of the theft of company assets, while Thurston alleges Schiermeyer "sold off and wasted" millions of dollars of firm assets and misappropriated others – a move many would simply call theft with extra steps. Tokens for Ammo In the lawsuit filed by Schiermeyer on behalf of Gala Games, Thurston is accused of using his investment firm True North United Investments to move approximately $130 million worth of GALA tokens out of company wallets. Originally, the funds were moved to a company wallet but were shortly after transferred across 43 other wallets belonging to Thurston and his investment company. These tokens were then allegedly sold between September 2022 and May 2023. Some of the proceeds of the sales were reportedly used to purchase ammunition. The fate of the rest is unknown. "Thurston first responded that he was selling some of the GALA tokens in order to purchase ammunition for firearms. Then he stopped responding." The lawsuit also claims that these tokens amounted to more than the total supply of tokens then in circulation. These events could be related to the May 2023 lau...
---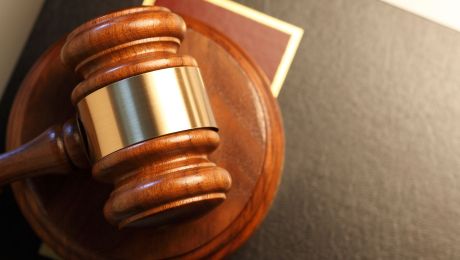 GALA Sinks 72% In 2023 Alone – Blame Internal Wrangles And Lawsuit...


GALA, the native token of Gala Games, is under immense selling pressure as of early September 2023. Trackers show that the token is down 72% from 2023 peaks when it soared to $0.062 in late January 2023. From there, the token has been edging lower, sinking to $0.017 at spot rates, unwinding over 95% of gains posted in early 2023. To illustrate, GALA is cents away from retesting all-time lows registered in late 2022 at around $0.016. GALA Plunging The drawdown could be pinned to the unfavorable market-wide bear market conditions that have seen top coins, including Bitcoin and Ethereum, surge before dumping, dragging altcoins even lower. The slowdown across Bitcoin has been mirrored in GALA as the token edges lower, reversing gains posted on August 29. On this day, Bitcoin rose after a US Court of Appeal ruled in favor of Grayscale, the issuer of GBTC. Even though the court didn't direct the Securities and Exchange Commission (SEC) to convert GBTC trust to an exchange-traded fund (ETF), the judge didn't provide clear reasons why they denied Grayscale's request. BTC prices rallied as odds of the US approving a spot Bitcoin ETF rose, lifting altcoins, including GALA. However, bears have successfully peeled back losses, as the daily chart shows. CEO Versus Co-Founder Beyond market factors, GALA may plunge to all-time lows primarily because of internal wrangles that could heap more pressure on the token that's already struggling against unrelenting bears. Court documents sh...
---
Gala Music Takes Over Grammys Weekend to Discover Tomorrow's Biggest Art...


[PRESS RELEASE - Los Angeles, California, 8th February 2023] Right before one of the biggest nights for recording artists, Gala Music, a global leader in Web3 music, ran an Open Mic event to find and celebrate undiscovered talent by holding auditions to win a career-making contract with the company. Up-and-coming musicians lined the street outside The Wayfarer LA for a chance to launch their careers with Gala Music. Over 50 artists had the opportunity to perform in front of a live audience at the event which also attracted the attention of music industry experts, including Leila Steinberg, artist mentor and first manager for superstar rapper Tupac Shakur. Given the ethos of Web3 music, the top five performances shortlisted will be streamed and put to a community vote on Gala Music's weekly Web3 music show "Top of the Drops" This Grammys special episode of the show takes place on Thursday, February 9, 2023, at 12 PM PT on Gala Music's official YouTube channel @GalaMusicOfficial. The winning performance will be rewarded with a music contract allowing the winners to drop music in NFT form on Gala Music's platform as tracks while providing fans with direct rewards and unique experiences like concerts, merchandise, backstage access and more. Previous emerging artists have made the monetary equivalent of 2.5 million Spotify streams in just one NFT drop with the platform. This week's "Top of the Drops'' episode will also provide ...
---
Gala Games Plans for Mobile Gaming, GALA To Be The Primary Token


Gala Games, a blockchain-based gaming platform that rewards users with in-game and non-fungible tokens (NFTs), has released its plans for 2023. Gala Games' Strategy Per a report shared on January 29, the objective of the platform this year is to continue supporting the broader gaming ecosystem, move to mobile, and carve out market share while anchoring its strategy on four key pillars, touching on sharing updates, conquering mobile, protecting utility, and remaining visible. Gala Games has specified that all games within its ecosystem will use GALA as the primary token. GALA is the native currency of the gaming portal and gifts users to vote on proposals. The platform leverages blockchain technology and aims to lead in the sphere. Over the months, including in 2022, when gaming activities contracted due to an extended bear market that saw crypto assets like Bitcoin and Ethereum more than half from their 2021 peaks, Gala Games continued to strike valuable partnerships. To build on this base, Gala Games is setting aside over $300 million to support projects in the gaming ecosystem. Out of this amount, the platform has deployed 50% of the amount. They revealed that they are still working with, among others, Gamedia, Artic 7, and Shiver Entertainment. Besides partnering with external game developers, Gala Games works with their internal game developers. Subsequently, the platform updated the community that they plan to re-launch Town Star in partnership with 'The Walking Dead Em...
---
GALA Crashes 8% as Gala Games Deletes Tweet of Partnership With Dwayne J...


GALA crashed some 8% today after exploding by over 70% previously on news of a partnership with Dwayne 'The Rock' Johnson and Mark Wahlberg. Gala Games has since deleted the tweet, leaving many questioning the legitimacy of the partnership in the first place. It appears that Gala Games has deleted the tweet that announced their partnership with The Rock and Mark Wahlberg. As CryptoPotato reported earlier, following the announcement, GALA's price experienced a surge of around 70%, making it one of the best performers of late. Now, however, the price seems to be correcting on the news that the team deleted the tweet. At the time of this moment, neither Johnson nor Wahlberg have officially confirmed the collaboration. Source: TradingView The post GALA Crashes 8% as Gala Games Deletes Tweet of Partnership With Dwayne Johnson appeared first on CryptoPotato.
---
GALA Skyrockets 70% After Gala Games Said it Partnered With The Rock


The developers of Gala Games announced a major partnership between the blockchain gaming platform and the popular actors Dwayne Johnson (better known as 'The Rock') and Mark Wahlberg. The price of the entity's native token - GALA - spiked by nearly 70% shortly after the disclosure. Gala Games revealed that it will develop two films with the Hollywood superstars. The team said buyers of the movie tickets will be able to scan a QR code and win digital assets. The platform further said that Gala Film will use GALA as its own gas token. Just a little bit of information regarding our ongoing work with @TheRock and @markwahlberg.$GALA is the gas token in @GoGalaFilms and @GoGalaMusic as well! pic.twitter.com/u9fdXoNte1 — Gala Games (@GoGalaGames) January 9, 2023 The asset was quick to react to the news, spiking by over 68% (for the past 24 hours). Still, its current valuation of around $0.04 is far below the all-time high of almost $0.80 registered in November 2021. 'The Rock' (famous for playing in 'Fast and Furious' and 'Jumanji') and Wahlberg (starring in blockbusters like 'The Departed' and 'The Fighter') have not yet commented on their collaboration with Gala Games. Some sources hinted in November that the blockchain platform became a victim of a hack. The company, though, asserted that 'everything is fine' and all GALA tokens on Ethereum, as well as GALA-related assets on the GALA bridge, were safe. Nonetheless, the speculation negatively affected the US...
---
Gala Games' New Web3 Project Superior to Launch on Steam Late 2022


The gaming industry is the most popular segment in the entertainment industry with 3.2 billion gamers enjoying video games on their screens. With the emergence of concepts like metaverse and web3, people are taking more interest in the sector. Gala Games is one of the leaders in the Web3 and P2E industry. Its platform was created by Eric Schiermeyer, one of Zynga's original partners, responsible for developing Mafia Wars and Farmville. The Gala (GALA) team's goal is to create fun Blockchain P2E games that everyone will enjoy playing. It is intended to integrate all system players with innovative thinking with the aid of blockchain technology. It has now 1.3+ million monthly active users and 15 game titles launched or in development. Of note, Gala has three upcoming games: Spider Tanks, Last Expedition and Superior. About the latter, Superior's launch is a segment of Gala Games campaign to transit gaming industry titans into web3. The game is developed by Drifter, a game development studio based in Seattle. The game is a cooperative third-person shooter in which all the superheroes have been corrupted into hideous monsters. The objective of the game, which functions as a hunt against these sinister superheroes, is to level up so that your character can permanently improve and have a branching skill tree that will give you an advantage in subsequent efforts. In August, Gala kicked off their playtest for Superior. The official launch will happen on Steam, a video game dis...
---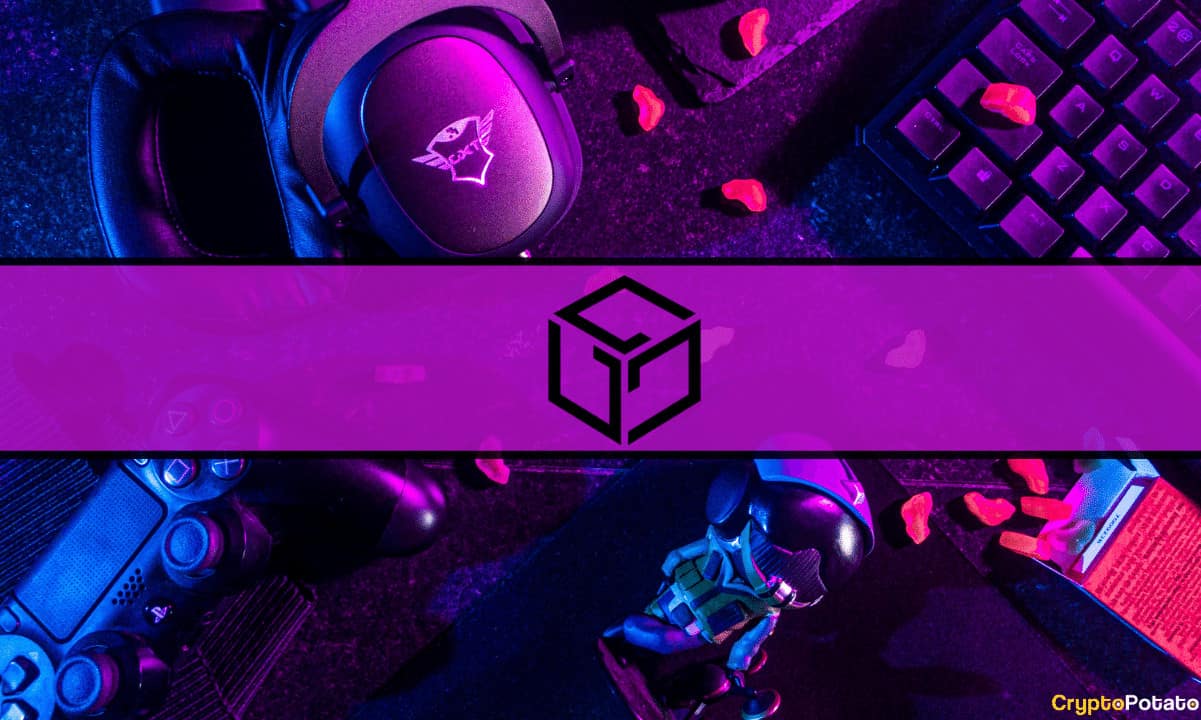 Gala Games Dismisses Hacking Speculations After GALA Plunged 90%


Blockchain-based gaming platform Gala Games claimed that 'everything is fine' after reports of billion-dollar-rug pull surfaced. It all started with a misconfiguration of the pNetwork bridge triggering the additional issuance of GALA GAME, following which a large number of additional tokens were recharged and sold on Huobi. This, in turn, caused GALA to fall by 90% on some cryptocurrency exchanges at one point. To avert risks to user accounts, Huobi decided to temporarily delist the token. Jason Brink, the president of the blockchain firm, also revealed that pNetwork was behind the 'unusual activity' detected on PancakeSwap that was working to drain the liquidity pool in a bid to protect it from being maliciously exploited. The gaming company further stated that all GALA tokens on Ethereum, as well as GALA-related assets on the GALA bridge, were safe, and the team joined forces with the pNetwork to temporarily halt transaction activity on the bridge. Brink urged users not to purchase pGALA on PancakeSwap for the time being. For the uninitiated, pNetwork happens to be a cross-chain interoperability bridge used by Gala Games on the Binance Smart Chain (BSC). Shedding more light on the entire incident, pNetwork tweeted, 'Yes, we noticed pGALA wasn't to be considered safe anymore and coordinated the white hat attack to prevent pGALA from being maliciously exploited. Funds are safe but users should NOT transfer or buy/sell pGALA on pancakeswap.' The bridge also confirmed ...
---
Snoop Dogg Associate Joins Gala Music Board, Death Row Records Steps Clo...


After the rap star Snoop Dogg acquired Death Row Records in February, the hip-hop legend explained that he would transform Death Row into a non-fungible token (NFT) label backed by blockchain technology. On Thursday, Snoop's brand partnership manager Nick Adler joined a newly-created Gala Music advisory board, alongside the record label executive DJ EFN, Grammy-nominated musician BT, and Tupac Shakur's former manager Leila Steinberg.Snoop's Blockchain Ambitions Snoop Dogg's blockchain ambitions are gaining headway as the legendary rapper's brand partnership manager Nick Adler joined Gala Music as an advisory board member. Snoop has been a fan of cryptocurrencies for close to a decade, and even accepted bitcoin (BTC) for his album back in 2013. In more recent times, Snoop has been an avid fan and promoter of non-fungible token (NFT) technology. Over a year ago, Snoop revealed he was a crypto whale with millions of dollars worth of NFTs. At the time, he told the public he was 'Cozomo de' Medici,' a character on Twitter and known on NFT marketplaces like Opensea, that holds a massive stash of blue-chip NFTs. At the beginning of 2022, headlines detailed that Snoop acquired the record label that helped catapult his music career - Death Row Records. The rapper purchased the label from MNRK Music Group and he released his 19th album called BODR. After the purchase, Snoop told the media that blockchain technology and NFTs would be an important element in Death Row's ecosystem. 'Pictu...
---
Gala Games' Spider Tanks Has Successful Final Playtest Before Official W...


PRESS RELEASE. The blockchain game, built by GAMEDIA and published by Web3 industry leader Gala Games, is currently operating its final round of playtests before making preparations for the full October 31st launch. Spider Tanks is one of the first games powered by Web3 (blockchain) tech from Gala Games, with official release scheduled for Halloween 2022. The game is an arena style PvP brawler. Players customize their tanks in a garage that consists of player-owned upgradeable parts. These parts are also owned as transferable blockchain items, commonly known as NFTs. The launch of Spider Tanks is significant not only for Gala Games as their first AAA-quality release from a long list of in-development projects, but also for the broader gaming community, due to the game's esports appeal and reward opportunities. There are many ways for players to participate in the Spider Tanks ecosystem for rewards, especially the most skilled players. Additionally, as of the official launch, Spider Tanks will be powered by Gala's own layer 1 blockchain, currently known as Project GYRI. Custom built to power a large decentralized gaming platform, this blockchain is intended to reduce network fees, increase sustainability, and maximize efficiency, by eliminating aspects of the more widespread Ethereum network that are not needed for gaming purposes. Still, in-game assets living on Gala's blockchain will have the ability to be bridged to and from the Ethereum network. Spider Tanks is also a poig...
---
Gala Games Announces Launch Date for Spider Tanks


PRESS RELEASE. Jackson, Wyoming (August 29, 2022) – Gala Games, the leading pioneer in web3 entertainment and blockchain gaming, today announced that Spider Tanks, the first Web3 PvP esports brawler, will launch on October 31, 2022 as the debut game on Project GYRI, Gala Games' proprietary games-first blockchain. In anticipation of the launch, starting today Gala is kicking off a limited time sale for its Spider Tanks Planetary Nodes. Planetary Nodes will be operated by community members who have purchased licenses in this sale. In return for using their computing resources to power the decentralized Spider Tanks ecosystem, Node operator-owners will earn regular rewards. More information about Planetary Nodes can be found at Gala.Games. Developed by award-winning Netherlands-based GAMEDIA, this futuristic esports tank game is free to play, but also incorporates a variety of play-to-earn mechanics that center around skill-based competition, resource collection, and a player-driven upgrade cycle to earn real rewards. In Spider Tanks, players create their own unique crawly contender by assembling tank bodies and weapons in their garage. Once their 'Spider Tank' is complete, it's on to mech mayhem as the mechanical monsters battle it out in Spider Tanks arena maps. This esports brawler lets you play with a close group of friends or test your skills in high-stakes competition. Almost 25,000 players participated weekly in a recent public playtest, which resulted in a total ...
---
Gala Partners With Stick Figure Productions to Distribute Four Down on t...


[PRESS RELEASE - Jackson, WY, USA, 11th August 2022] Gala, one of the leading innovators in blockchain gaming and music, has announced the launch of Gala Film. This new vertical from the world-leading Web3 company continues the brand's commitment to providing fans with unique opportunities to enrich their experiences coupled with amazing programming and exciting projects. With this announcement Gala Film also shared they will partner with Oscar-nominated and Emmy Award Winning Stick Figure Productions to present FOUR DOWN, a feature-length documentary directed by award-winning filmmaker Steven Cantor based on the New York Times best-seller NOT WITHOUT HOPE, written by Nick Schuyler and Jere Longman. Other notable upcoming projects/partnerships include: A partnership with Ai&Aiko, one of the most popular GIF lines in history was awarded GIPHY'S Number 1 Artist of the Year with over 48 billion views and holds 4 Guinness World Records. This will see Peter Draw's simplistic and charming visual storytelling brought to life through the Gala Film platform A partnership with Filmmaker and Actor, David Bianchi ("True Story'' Netflix, "Resident Alien" Universal / Peacock) and founder of Exertion3 (a blockchain film production company) to produce Live Action Sci-Fi Series "RAZOR" for Exclusive Blockchain Release A partnership with Battle Island in the production of their animated series 'Ghosts of Ruin' (see more h...
---
Gala Film Spearheads a New Era of Entertainment


[PRESS RELEASE - Please Read Disclaimer] Gala, the successful blockchain gaming and music platform have announced the launch of Gala Film. The new platform continues the brand's commitment to providing fans with unique opportunities to enrich their experiences with levels of involvement only possible through Web3. The core benefit of Gala Film is its ability to offer a 'Watch and Earn' mechanic through the same blockchain technology that underpins Gala Music's 'Listen and Earn' and Gala Games' 'Play and Earn' ecosystem, offering fans ways to earn rewards through nodes and NFTs. This new platform launches with the backing of several notable partners and benefits both fans and filmmakers. With Gala Film, fans now have the power to actively participate in the content they consume, take control of their entertainment through digital ownership and support new projects by voting on script choices or casting. Filmmakers and artists can also reclaim their creative licence through a deeper connection with their audiences and the ability to distribute their content directly to the people that want to watch it. By adding film alongside its successful music and games platforms, Gala is also able to offer an interoperable ecosystem where fans can benefit from crossover content. For example, by giving fans ownership of content in films, they may also benefit from involvement in the film's soundtrack, or an accompanying game based ...
---
AscendEX lists new leveraged tokens: ADA, DOGE, DOT, EOS, GALA and LINK


AscendEX, a full-stack cryptocurrency exchange platform, announced today the addition of six new leveraged tokens for trading: ADA, DOGE, DOT, EOS, GALA, and LINK, set to go live June 16, 2:00 a.m. UTC. For more details on the new listings, see below: Token 3X Leverage Long 5X Leverage Long 3X Leverage Short 5X Leverage Short ADA ADA3L/USDT ADA5L/USDT ADA3S/USDT ADA5S/USDT DOGE DOGE3L/USDT DOGE5L/USDT DOGE3S/USDT DOGE5S/USDT DOT DOT3L/USDT DOT5L/USDT DOT3S/USDT DOT5S/USDT EOS EOS3L/USDT EOS5L/USDT EOS3S/USDT EOS5S/USDT GALA GALA3L/USDT GALA5L/USDT GALA3S/USDT GALA5S/USDT LINK LINK3L/USDT LINK5L/USDT LINK3S/USDT LINK5S/USDT Note: L, short for long, refers to "going long". S, short for short, refers to "going short". The numbers 3 and 5 refer to the leverage multiple for a particular token. On AscendEX, market orders can earn rebates of up to 1.5 bps for injecting liquidity into the exchange, while taker orders pay as little as 3 bps. The post AscendEX lists new leveraged tokens: ADA, DOGE, DOT, EOS, GALA and LINK appeared first on CryptoNinjas.
---
Bitfinex Derivatives lists perpetual swaps for ApeCoin (APE) and Gala (G...


Bitfinex Derivatives, a derivatives platform accessible through crypto exchange Bitfinex, today announced the launch of perpetual swap contracts for ApeCoin (APE) and Gala (GALA). Settled in Tether tokens (USDt), with up to 100x leverage, APE and GALA perps are now live. "We're delighted to announce the addition of ApeCoin and Gala to the growing portfolio of perpetual swaps available to trade on the exchange. We anticipate great interest in these products, particularly among funds and professional investors for hedging purposes and to manage risk." - Paolo Ardoino, CTO at Bitfinex Derivatives GALA is the native token of Gala Games, a blockchain-based gaming platform. APE is an ERC-20 governance and utility token used within the APE ecosystem, a web3 culture platform focused on art, gaming, entertainment, and events. The post Bitfinex Derivatives lists perpetual swaps for ApeCoin (APE) and Gala (GALA) appeared first on CryptoNinjas.
---
XRPL-built crypto platform GateHub adds ERC20 assets: USDC, USDT, WXRP, ...


GateHub, a cryptocurrency platform built on XRP Ledger protocol, announced today that it has added support for 4 new crypto-assets, all of which are ERC20 tokens. USDC, USDT, WXRP, and GALA are newly listed and can be traded for free for the next 90 days. Similar to XRPL's issued currencies, the Ethereum blockchain supports the creation of secondary assets via smart contracts. These assets are based on Ethereum's ERC20 standard which has seen mass adoption and massive growth over the past few years. 'You are now able to transfer the stablecoins USDT and USDC on and off GateHub for a 24/7/365 fiat denominated transfer of value. WXRP gives you a taste of interoperability between Ethereum's swap-based DeFi and XRPL's order book-based DEX. GALA lets you jump straight into the gaming and NFT realm.' - The GateHub Team Trading in all of the newly listed assets is now open. Users can see them in the default market list paired with XRP, USD, and EUR. Further, GateHub users can always add a custom market for themselves using any asset on the XRPL DEX. New Assets on GateHub Stablecoins USDT - USD Tether, the most widespread stablecoin there is. It's pegged to USD and can be transferred 24/7 over the Ethereum blockchain. USDC - USD Coin is a fully USD-backed and reserved stablecoin. Also pegged to USD in value, also transferable over Ethereum 24/7. Wrapped Assets Wrapped assets bridge the gap between siloed systems resulting in more flexibility. They also...
---
Technical Analysis: THETA, GALA, and SAND Lead Weekend Crypto Bears


THETA, GALA, and SAND were some of Saturday's biggest cryptocurrency casualties, as an onslaught of bearish pressure pushed prices lower. This came whilst market bulls were few and far between to begin the weekend. Biggest Gainers As of writing, DOGE and LUNA were both marginally higher, however it was XRP that made the most gains within the crypto top 100 this Saturday. Despite the majority of cryptocurrencies remaining in red, XRP is up nearly 6% as of writing, following two days of strong bullish sentiment. XRP/USD rose to an intraday high of $0.8237 on Saturday, following a low of $0.7603 during the session prior. The move came as prices extended their climb from support at $0.7550, and they now seem to be heading for a resistance level near $0.8505. Despite XRP being potentially set for many gains, this could be thwarted by the 58 level on the 14-day RSI, which appears to be a point of uncertainty. Should prices manage to reach resistance, however, history has shown that a significant amount of bearish activity takes place at said level. Biggest Losers GALA and the sandbox were some of the biggest cryptos to fall on Saturday, as the red wave was truly present to start the weekend. However, the price of THETA fell for a third straight session, and now sits below its recent support level of $3.25. THETA/USD fell to an intraday low of $3.09 during today's session, and is down close to 5% as of writing. Prices fell by almost 10% earlier today. However, following t...
---
Technical Analysis: GALA Climbs 16%, Qtum Leads Tuesday's Bulls


GALA was one of Tuesday's big gainers, as cryptocurrency markets were once again trending upwards. Overall, the cryptocurrency market capitalization is around 4% higher as of writing. Biggest gainers On Tuesday, crypto markets were green across the board, as traders once again re-entered the marketplace following the uncertainty caused by the tensions between Russia and Ukraine. Gala (GALA) was one of these bulls, climbing by as much as 16% earlier in the session, however it was qtum (QTUM) which led today's gainers. QTUM/USD, which was trading at a low of $6.33 on Monday, climbed to an intraday high of $8.15 earlier today. Today's move came as the price of QTUM rallied from support of $6.35, all the way towards resistance of $7.90 and beyond. However, as prices hit the recent ceiling, profit-takers began to liquidate their positions, which led to QTUM falling from its high. This came as price strength also found some resistance, with the 14-day RSI hitting its ceiling of 56, an area which has acted as a point of uncertainty in the past. Some bulls are likely to still remain in QTUM/USD, in hopes that a breakout of this resistance will take prices above $9. Biggest losers As the majority of the crypto top 100 was trading higher on Tuesday, finding a bear was no mean feat. Tuesday's biggest loser, relatively speaking, was symbol (XYM), which fell by close to 0.70% on the day. The price of XYM/USD, which hit a high of $0.1782 yesterday, fell to an intraday low of $0.1725...
---
Technical Analysis: Gala Jumps 37% Higher, as Crypto Bulls Return


During the weekend, when bitcoin rose to a two-week high, it was Gala that stole the show after climbing 37%. Bulls returned to action on Saturday, as the global crypto market capitalization was around 8% higher. Biggest gainers Following a huge week of news in the gaming and crypto space, it was only a matter of time till traders turned their attentions to gala (GALA). Crypto bulls flocked to GALA to start the weekend, pushing prices of the gaming-based blockchain almost 40% higher GALA/USD, rose to an intraday high of $0.2668, following its low of $0.1865 during yesterday's session. Today's move has come just as the price of GALA broke out of its 2-week resistance level of $0.2115, which has been held since January 21. As seen from the chart, this rally led to two consecutive breakouts of recent ceilings in the 14-day RSI, firstly the 35 level, followed by 41. Overall, GALA is significantly below its ATH of $0.8415, which was established on November 26, despite this, some still have hopes of this eventually reaching $1. Biggest losers Similar to yesterday, there were not many bears at the start of the weekend , with around five of the top 100 cryptocurrencies marginally falling. However, the two biggest to remain red today were quant (QNT) and maker (MKR), with QNT stealing the honor of biggest loser on Saturday. Following four consecutive sessions of rallies to start the week, QNT/USD was down by almost 5% as of writing, hitting an intraday low of $130.77 in the proce...
---
More Gala (

#GALA

) News