| | | |
| --- | --- | --- |
| | Gala | #GALA |
---
| | | | | |
| --- | --- | --- | --- | --- |
| GALA Price: | $0.06 | | Volume: | $0.2 B |
| All Time High: | $0.83 | | Market Cap: | $0.4 B |
---
---
| | | | | |
| --- | --- | --- | --- | --- |
| Circulating Supply: | 6,980,000,000 | | Exchanges: | 49 |
| Total Supply: | 39,071,625,815 | | Markets: | 89 |
| Max Supply: | — | | Pairs: | 57 |
---
---
---
The price of #GALA today is $0.06 USD.

The lowest GALA price for this period was $0, the highest was $0.055, and the exact current price of one GALA crypto coin is $0.05548.

The all-time high GALA coin price was $0.83.

Use our custom price calculator to see the hypothetical price of GALA with market cap of BTC or other crypto coins.
---
---
The code for Gala is also #GALA.

Gala is 2.4 years old.
---
---
The current market capitalization for Gala is $387,268,450.

Gala is ranked #109 out of all coins, by market cap (and other factors).
---
---
There is a very large volume of trading today on #GALA.

Today's 24-hour trading volume across all exchanges for Gala is $229,895,280.
---
---
The circulating supply of GALA is 6,980,000,000 coins, which is 18% of the total coin supply.
---
---
---
---
GALA is well integrated with many pairings with other cryptocurrencies and is listed on at least 49 crypto exchanges.

View #GALA trading pairs and crypto exchanges that currently support #GALA purchase.
---
---
---
---

Galaxian Highlights — Municipal Corps of Engineers


Galaxian Highlights — Municipal Corps of Engineers - — We're back with another spotlight on a Web3 pro working behind the scenes to make magic happen. - The digital frontier at the bleeding edge of the new technological revolution is full of big dreams, but it takes the spark of brilliance to make those manifest in decentralized reality. A spark isn't enough though, and so many dedicated professionals work underneath the fabric of this new world to bring visions of a better future into pragmatic reality. The engineers developing solutions and innovations every day are practitioners of an art unfathomable to our forebears. Their craft may seem modest in a narrow frame of reference, but the wider effect of their efforts come together to create tools, experiences and solutions that define our daily life and the very nature of tomorrow. Today we celebrate one of these magicians of modern technology– a man passionate about collaborating to craft amazing games, and packing the technical tools to make better gaming experiences possible. Today we're spotlighting a talented engineer working hard every day to push the world of Web3 entertainment forward– Kevin! — What is your role at Gala? - Full-stack Engineer for Town Star — What inspired you to do what you do for a living? - My love for playing video games — Favorite book? - Something about JavaScript — Favorite part of the Gala com...
---

Gala Gold… On Plastic


Gala Gold lifetime VIP upgrades can now be purchased with credit cards, with more Gala Games items to soon follow.. — This is one of those huge victories that all you early adopters will understand perfectly. Some of us have spent years experiencing the woes and inconveniences of funding Web3 wallets, navigating exchanges, learning about deposits and withdrawals, and much more. Before we go on further about what this means, the news… — Some Gala Games items may now be purchased with credit cards.. — This new feature has only been opened to certain choice items, including Gala Gold lifetime upgrades, as well as some more recent items sold in the store. More items will soon be opened for credit card purchase on the Gala Games platform, making entry into the Gala Ecosystem easier than ever for the masses. Learn more about the exclusive lifetime VIP and early playtest club at the link below. The membership price will increase again soon. — Upgrade to Gala Gold Here. — — Big Moment - So why is this such a big moment for Gala Games? Honestly, it's a pretty big moment for the entire Web3 world. We know we're not the first ones to integrate credit card acceptance on some level into our platform, but remember: This is not about a bunch of Web3 companies fighting over a single small group of prospects. This is a worldwide movement that will soon reach every corner of the globe with the e...
---

$pGALA: What Happened and the Dangers of Decentralization


Wow, what a week! Starting with the launch of Spider Tanks, and ending in a perfect storm of unfortunate circumstances and FUD, capped off by the release of the GALA 2023 Vision. You can see some on Spider Tanks and GALA 2023 below. medium.com medium.com — Now, with the videos out of the way, on to the meat of the issue surrounding pGALA and pNetwork. This is our only official statement on this issue.. — The whole saga started when we were put in touch with pNetwork by a partner at a major exchange in mid-2021. pNetwork said they were going to create a bridge for GALA over to BNB Chain. Given that this is the decentralized future, there really wasn't anything we could do to stop them, so they went ahead and built the bridge. Ironically, the bridge isn't the issue here. While the last few months have been filled with breaches and bridge drains, that isn't what happened here. When Thomas Bertani of pNetwork reached out to us on Thursday, he informed us that the contract on BNB Chain had been breached but not yet exploited. The breach had occurred because pNetwork engineers had mistakenly left a key in the contract and they had been used to change one of the control addresses. According to Bertani, this breach actually happened 67 days ago but had never been exploited. Essentially, the BNB Chain contract was a loaded bomb that could go off at any time if the malicious actor decided to exploit the contract. If...
---

Galaxian Highlights #12 | The Todd Corps


We're back with another deep dive on a Web3 professional like no other, working hard to bring the future of entertainment into reality.. — Community is more than just a collection of people. When like-minded people congregate, it takes exceptional individuals to start the spark of connections that lead to common goals and real community support. These infectiously energetic few exude pure passion for their craft, and their enthusiasm is felt by all around them–spreading like wildfire. The Gala team is leading the charge into the Web3 world, in no small part due to the unrivaled expertise of the multi-disciplined masters behind unprecedented entertainment experiences. Every once in a while, one of these experts also stands as a pillar of the people, driving both creative direction and community spirit to new heights of greatness. Today we focus on one of those rare individuals–a man who rarely is too busy to experience the small joys of simple human interaction, yet still finds the time to excel in his field with unparalleled efficiency and skill. You may know him as or 1oddgent in Discord… AKA, Todd. Today we focus on the renowned designer and notoriously vicious defender of all things pizza — Dan! — What is your role at Gala? - Lead UI Designer. — What inspired you to do what you do for a living? - It's hard for chickens to find work nowadays. I wanted to do my part and help them with Tow...
---

Introducing the Gala Blue Realm


The Gala Blue Realm awaits those who hold the key, with exclusive access to special Discord events.. — Now, 8 months after the -into the galaverse announcement that Gala Games would become the Guardian of the Blue Realm, and 5 months after the release of its Blue Realm Tokens to the community via the 888InnerCircle, we are ready to begin… Activate. Initialize. Power Up. This is the Gala Blue Realm. — What is the Gala Blue Realm? - Somewhere between the VIP Galaxians who strut through the majestic Discord fields of Gold, and the throngs of players patiently awaiting the coming flood of Web3 games, there exists a new realm, but only for those who hold the key. Those of you bold and creative enough to venture into the Gala Blue Realm have done so already, when you became the owner of one of the Blue Realm Tokens. You can view the entire audio-visual NFT at its OpenSea page. The official collection for the Gala Blue Realm is found here: opensea.io — A New Discord Role - Gala lives and breathes in Discord, which has always been our greatest community-building tool. Lately we are also exploring new Discord features, and new ways to interact with our awesome community. Instead of promises of future utility or drops of collectible NFTs, we're prepared to do something different with the Gala Blue Realm, and we think you'll like it. The Gala Blue Realm is a community within a community. Members will have ...
---

Need More Gold in Your Life?


Let's talk about Gala Gold, the exclusive lifetime membership VIP club of the Gala Games community.. — If you're already a member of Gala Gold and have been for some time, then you already know. You're in the special Discord channels with all the action (and occasional leaks). You personally know how packed with perks this little-known club actually is. If you have not yet upgraded your account to Gala Gold status, then you probably just don't know yet. That's on us. We honestly don't talk about Gala Gold that much. Why? The short version is that we want it to stay exclusive. You can read the long version below. — UPGRADE TO GOLD HERE. — — Why Don't We Talk More About Gala Gold? - It's true, when you start getting down to the specific over-time benefits that come with Gala Gold membership, it's a wonder we're not shouting it from the rooftops 24/7 Gala Games VIP status, Town Star Express Depot, Special Discord community & role, Enhanced team access, Early sale notices, Exclusive whitelist opportunities, Early playtest chances, Occasional "gold" in-game items delivered to your Gala wallet, …and those are just some of the ones we've thought of so far.Gold leaky leaks from the last couple weeks — Of course we won't show you the images, because this isn't a Gala Gold channel. Here's the deal. Gala Gold is not for everyone. We needed a good way for o...
---

Galaxian Highlights 10 | The Voxel Vindicators


We're back again to spotlight a dynamic duo laboring tirelessly to craft unique experiences side by side.. — As we dive deeper and deeper into the clockwork of brilliant experts that allow the web3 world to tick into the future, the theme of community resounds constantly through each individual's experience. It takes all of us to push the world of entertainment into tomorrow, together. That feeling of togetherness almost feels more than just disconnected, decentralized community… it often feels like family. We all watch out for each other and work closely together in our pursuit of revolutionary entertainment experiences. We offer differing perspectives, collaborate for new innovations and prop each other up when necessary. It's hard not to feel like this Web3 world is a family of sorts, but the pair of Galaxians we're showcasing today take it a step further– they are family. This husband and wife duo are charting the early explorations of intrepid VOX throughout all of decentralized existence. Working in their own respective expertise, they fabricate the foundations of the magnum opus to come. These are true pioneers– creating things no one has done before and working every day to give depth and soul to the future of Web3. Today, we're thrilled to feature Jonathan and Abigail… though many in the community may know them better as Discombobul8te and IndiaVenom!I'm doing fine! Thanks Abigail! &mdas...
---

The Meaning of Community


Community is everything in the world of Web3.. — This is more than just another sound off about how community is important to us. This time, we'll try to help you understand why. — TL;DR. — As a member of our community, you are our favorite., You are even more important than you know., Our best people, ideas and resources come from your world., Thank you., — Web3 is a Small World - Not to sound like a broken record here*, but y'all are early to this party. *a record was a primitive but technologically impressive vinyl disc that was used in ancient history to store and reproduce sounds by scratching a needle across its spinning, grooved surface. Sometimes the needle or the record would malfunction, resulting in a small repeated portion of sound… kind of like a Tik Tok. Out of 7.75 billion people in the world, only about 17 million own a blockchain wallet, which is about 0.219%. Source If you feel like all you see is Web3, it's only because that's your world. For every person like you, there are over 450 more people who are still oblivious to the ways blockchain tech is beginning to transform their lives. — Web2 Doesn't always Love Web3 - This is an important point that isn't often considered by those asking themselves what's taking so long with mass adoption. Without going into too much gritty detail… Large Web2 social media companies have worked hard to cultivate an i...
---

Freedom in Web3 Gaming


Let's talk about one of Gala's most important values: Freedom. — The decentralized gaming world we're creating at Gala brings you a greater degree of freedom as a gamer than you have ever known. Your ability to list and sell digital assets on the secondary market is massively important, but what we're working toward goes way beyond just the freedom to sell. Let's explore what freedom means to Gala, in terms of our mission to empower the gamers of the world. We're gamers ourselves, and freedom is why we're building an entire Web3 gaming Ecosystem, instead of just a few games. — Owning vs Not Owning - Let's say back in the nineties you purchased a cartridge video game, played it for a little while, then got tired of the game. You had a couple options. You could try to trade with a friend for one of their worn-out games. You could put it away in a box for future generations, accepting the fact that you'll never see that 50–70 bucks again. You could even try your luck at the local pawn shop or second-hand store, where they'd give you pennies on the dollar for what they'd' turn right around and sell for 75% of retail as "lightly used." Although it's easy to look back on those days and remember the good times, gamers were a long, long way from truly owning their assets. This is evident in the near impossibility to get any future cash value out of your game "ownership." Remember th...
---

Smart Contract Audit Report | GALA


Check out the results of our security contract audit from Anchain.AI for GALA, the core cryptocurrency of the Gala Games Ecosystem.. — With a recent series of articles (listed below), we have been publishing the official smart contract audit reports for the various tokens of Gala Games. Today, we're delivering the report for GALA, the main crypto token of the Gala Games Ecosystem. Contract Audit — MTRM Contract Audit — TOWN Contract Audit — SILK — The Importance of Audits - With technology moving as rapidly as Web3, it's important for smart contracts to be heavily scrutinized by professionals such as the ones we trust at Anchain.AI. While decentralization plays a huge role in the Web3 future we're creating together, it also brings its own special risks. Blockchain transactions typically cannot be undone, and they allow users the freedom to move large quantities of assets quickly. Small vulnerabilities in a smart contract may not be discovered for years. Regardless of when they are discovered, even the smallest weakness can be devastating if exploited by a bad actor. At Gala, we understand the importance of security and the risks of developing in the Web3 space, so we take the time and energy necessary to build our smart contracts right. Then, tapping on the experts at Anchain, we confirm the contracts are as secure as possible. — GALA Contract Audit Report. — — Anchain.A...
---
---
---
Gala Games Plans for Mobile Gaming, GALA To Be The Primary Token


Gala Games, a blockchain-based gaming platform that rewards users with in-game and non-fungible tokens (NFTs), has released its plans for 2023. Gala Games' Strategy Per a report shared on January 29, the objective of the platform this year is to continue supporting the broader gaming ecosystem, move to mobile, and carve out market share while anchoring its strategy on four key pillars, touching on sharing updates, conquering mobile, protecting utility, and remaining visible. Gala Games has specified that all games within its ecosystem will use GALA as the primary token. GALA is the native currency of the gaming portal and gifts users to vote on proposals. The platform leverages blockchain technology and aims to lead in the sphere. Over the months, including in 2022, when gaming activities contracted due to an extended bear market that saw crypto assets like Bitcoin and Ethereum more than half from their 2021 peaks, Gala Games continued to strike valuable partnerships. To build on this base, Gala Games is setting aside over $300 million to support projects in the gaming ecosystem. Out of this amount, the platform has deployed 50% of the amount. They revealed that they are still working with, among others, Gamedia, Artic 7, and Shiver Entertainment. Besides partnering with external game developers, Gala Games works with their internal game developers. Subsequently, the platform updated the community that they plan to re-launch Town Star in partnership with 'The Walking Dead Em...
---
GALA Crashes 8% as Gala Games Deletes Tweet of Partnership With Dwayne J...


GALA crashed some 8% today after exploding by over 70% previously on news of a partnership with Dwayne 'The Rock' Johnson and Mark Wahlberg. Gala Games has since deleted the tweet, leaving many questioning the legitimacy of the partnership in the first place. It appears that Gala Games has deleted the tweet that announced their partnership with The Rock and Mark Wahlberg. As CryptoPotato reported earlier, following the announcement, GALA's price experienced a surge of around 70%, making it one of the best performers of late. Now, however, the price seems to be correcting on the news that the team deleted the tweet. At the time of this moment, neither Johnson nor Wahlberg have officially confirmed the collaboration. Source: TradingView The post GALA Crashes 8% as Gala Games Deletes Tweet of Partnership With Dwayne Johnson appeared first on CryptoPotato.
---
GALA Skyrockets 70% After Gala Games Said it Partnered With The Rock


The developers of Gala Games announced a major partnership between the blockchain gaming platform and the popular actors Dwayne Johnson (better known as 'The Rock') and Mark Wahlberg. The price of the entity's native token - GALA - spiked by nearly 70% shortly after the disclosure. Gala Games revealed that it will develop two films with the Hollywood superstars. The team said buyers of the movie tickets will be able to scan a QR code and win digital assets. The platform further said that Gala Film will use GALA as its own gas token. Just a little bit of information regarding our ongoing work with @TheRock and @markwahlberg.$GALA is the gas token in @GoGalaFilms and @GoGalaMusic as well! pic.twitter.com/u9fdXoNte1 — Gala Games (@GoGalaGames) January 9, 2023 The asset was quick to react to the news, spiking by over 68% (for the past 24 hours). Still, its current valuation of around $0.04 is far below the all-time high of almost $0.80 registered in November 2021. 'The Rock' (famous for playing in 'Fast and Furious' and 'Jumanji') and Wahlberg (starring in blockbusters like 'The Departed' and 'The Fighter') have not yet commented on their collaboration with Gala Games. Some sources hinted in November that the blockchain platform became a victim of a hack. The company, though, asserted that 'everything is fine' and all GALA tokens on Ethereum, as well as GALA-related assets on the GALA bridge, were safe. Nonetheless, the speculation negatively affected the US...
---
Gala Games' New Web3 Project Superior to Launch on Steam Late 2022


The gaming industry is the most popular segment in the entertainment industry with 3.2 billion gamers enjoying video games on their screens. With the emergence of concepts like metaverse and web3, people are taking more interest in the sector. Gala Games is one of the leaders in the Web3 and P2E industry. Its platform was created by Eric Schiermeyer, one of Zynga's original partners, responsible for developing Mafia Wars and Farmville. The Gala (GALA) team's goal is to create fun Blockchain P2E games that everyone will enjoy playing. It is intended to integrate all system players with innovative thinking with the aid of blockchain technology. It has now 1.3+ million monthly active users and 15 game titles launched or in development. Of note, Gala has three upcoming games: Spider Tanks, Last Expedition and Superior. About the latter, Superior's launch is a segment of Gala Games campaign to transit gaming industry titans into web3. The game is developed by Drifter, a game development studio based in Seattle. The game is a cooperative third-person shooter in which all the superheroes have been corrupted into hideous monsters. The objective of the game, which functions as a hunt against these sinister superheroes, is to level up so that your character can permanently improve and have a branching skill tree that will give you an advantage in subsequent efforts. In August, Gala kicked off their playtest for Superior. The official launch will happen on Steam, a video game dis...
---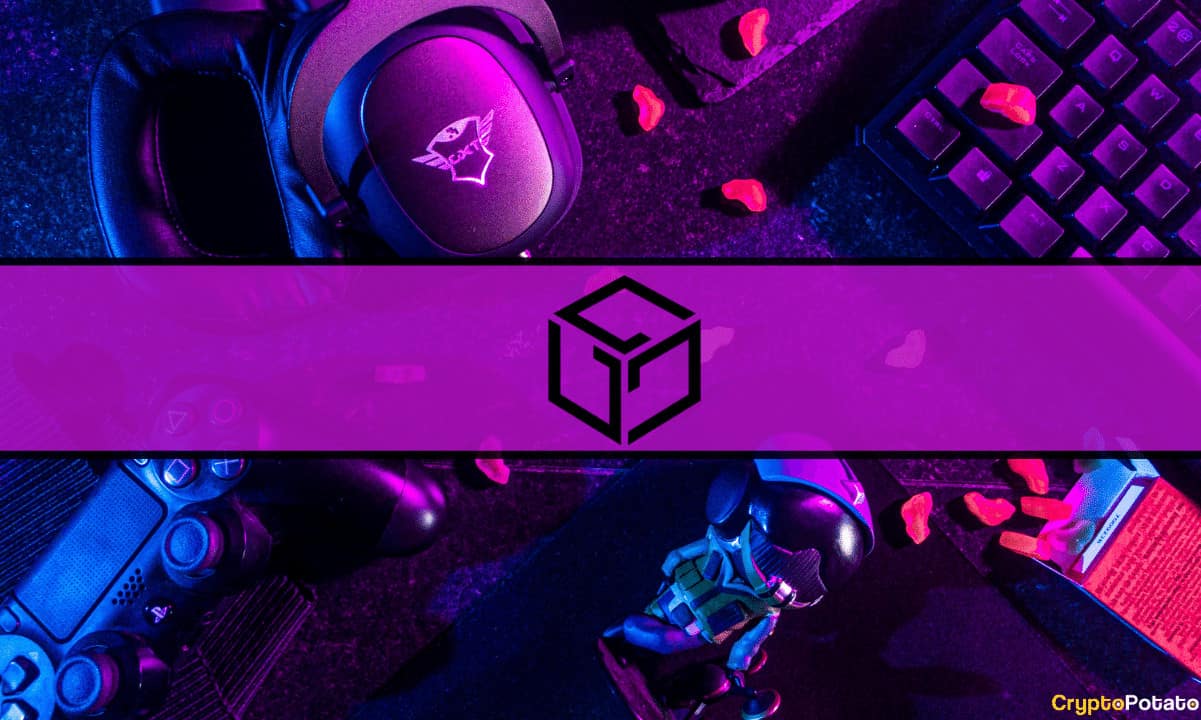 Gala Games Dismisses Hacking Speculations After GALA Plunged 90%


Blockchain-based gaming platform Gala Games claimed that 'everything is fine' after reports of billion-dollar-rug pull surfaced. It all started with a misconfiguration of the pNetwork bridge triggering the additional issuance of GALA GAME, following which a large number of additional tokens were recharged and sold on Huobi. This, in turn, caused GALA to fall by 90% on some cryptocurrency exchanges at one point. To avert risks to user accounts, Huobi decided to temporarily delist the token. Jason Brink, the president of the blockchain firm, also revealed that pNetwork was behind the 'unusual activity' detected on PancakeSwap that was working to drain the liquidity pool in a bid to protect it from being maliciously exploited. The gaming company further stated that all GALA tokens on Ethereum, as well as GALA-related assets on the GALA bridge, were safe, and the team joined forces with the pNetwork to temporarily halt transaction activity on the bridge. Brink urged users not to purchase pGALA on PancakeSwap for the time being. For the uninitiated, pNetwork happens to be a cross-chain interoperability bridge used by Gala Games on the Binance Smart Chain (BSC). Shedding more light on the entire incident, pNetwork tweeted, 'Yes, we noticed pGALA wasn't to be considered safe anymore and coordinated the white hat attack to prevent pGALA from being maliciously exploited. Funds are safe but users should NOT transfer or buy/sell pGALA on pancakeswap.' The bridge also confirmed ...
---
Snoop Dogg Associate Joins Gala Music Board, Death Row Records Steps Clo...


After the rap star Snoop Dogg acquired Death Row Records in February, the hip-hop legend explained that he would transform Death Row into a non-fungible token (NFT) label backed by blockchain technology. On Thursday, Snoop's brand partnership manager Nick Adler joined a newly-created Gala Music advisory board, alongside the record label executive DJ EFN, Grammy-nominated musician BT, and Tupac Shakur's former manager Leila Steinberg.Snoop's Blockchain Ambitions Snoop Dogg's blockchain ambitions are gaining headway as the legendary rapper's brand partnership manager Nick Adler joined Gala Music as an advisory board member. Snoop has been a fan of cryptocurrencies for close to a decade, and even accepted bitcoin (BTC) for his album back in 2013. In more recent times, Snoop has been an avid fan and promoter of non-fungible token (NFT) technology. Over a year ago, Snoop revealed he was a crypto whale with millions of dollars worth of NFTs. At the time, he told the public he was 'Cozomo de' Medici,' a character on Twitter and known on NFT marketplaces like Opensea, that holds a massive stash of blue-chip NFTs. At the beginning of 2022, headlines detailed that Snoop acquired the record label that helped catapult his music career - Death Row Records. The rapper purchased the label from MNRK Music Group and he released his 19th album called BODR. After the purchase, Snoop told the media that blockchain technology and NFTs would be an important element in Death Row's ecosystem. 'Pictu...
---
Gala Games' Spider Tanks Has Successful Final Playtest Before Official W...


PRESS RELEASE. The blockchain game, built by GAMEDIA and published by Web3 industry leader Gala Games, is currently operating its final round of playtests before making preparations for the full October 31st launch. Spider Tanks is one of the first games powered by Web3 (blockchain) tech from Gala Games, with official release scheduled for Halloween 2022. The game is an arena style PvP brawler. Players customize their tanks in a garage that consists of player-owned upgradeable parts. These parts are also owned as transferable blockchain items, commonly known as NFTs. The launch of Spider Tanks is significant not only for Gala Games as their first AAA-quality release from a long list of in-development projects, but also for the broader gaming community, due to the game's esports appeal and reward opportunities. There are many ways for players to participate in the Spider Tanks ecosystem for rewards, especially the most skilled players. Additionally, as of the official launch, Spider Tanks will be powered by Gala's own layer 1 blockchain, currently known as Project GYRI. Custom built to power a large decentralized gaming platform, this blockchain is intended to reduce network fees, increase sustainability, and maximize efficiency, by eliminating aspects of the more widespread Ethereum network that are not needed for gaming purposes. Still, in-game assets living on Gala's blockchain will have the ability to be bridged to and from the Ethereum network. Spider Tanks is also a poig...
---
Gala Games Announces Launch Date for Spider Tanks


PRESS RELEASE. Jackson, Wyoming (August 29, 2022) – Gala Games, the leading pioneer in web3 entertainment and blockchain gaming, today announced that Spider Tanks, the first Web3 PvP esports brawler, will launch on October 31, 2022 as the debut game on Project GYRI, Gala Games' proprietary games-first blockchain. In anticipation of the launch, starting today Gala is kicking off a limited time sale for its Spider Tanks Planetary Nodes. Planetary Nodes will be operated by community members who have purchased licenses in this sale. In return for using their computing resources to power the decentralized Spider Tanks ecosystem, Node operator-owners will earn regular rewards. More information about Planetary Nodes can be found at Gala.Games. Developed by award-winning Netherlands-based GAMEDIA, this futuristic esports tank game is free to play, but also incorporates a variety of play-to-earn mechanics that center around skill-based competition, resource collection, and a player-driven upgrade cycle to earn real rewards. In Spider Tanks, players create their own unique crawly contender by assembling tank bodies and weapons in their garage. Once their 'Spider Tank' is complete, it's on to mech mayhem as the mechanical monsters battle it out in Spider Tanks arena maps. This esports brawler lets you play with a close group of friends or test your skills in high-stakes competition. Almost 25,000 players participated weekly in a recent public playtest, which resulted in a total ...
---
Gala Partners With Stick Figure Productions to Distribute Four Down on t...


[PRESS RELEASE - Jackson, WY, USA, 11th August 2022] Gala, one of the leading innovators in blockchain gaming and music, has announced the launch of Gala Film. This new vertical from the world-leading Web3 company continues the brand's commitment to providing fans with unique opportunities to enrich their experiences coupled with amazing programming and exciting projects. With this announcement Gala Film also shared they will partner with Oscar-nominated and Emmy Award Winning Stick Figure Productions to present FOUR DOWN, a feature-length documentary directed by award-winning filmmaker Steven Cantor based on the New York Times best-seller NOT WITHOUT HOPE, written by Nick Schuyler and Jere Longman. Other notable upcoming projects/partnerships include: A partnership with Ai&Aiko, one of the most popular GIF lines in history was awarded GIPHY'S Number 1 Artist of the Year with over 48 billion views and holds 4 Guinness World Records. This will see Peter Draw's simplistic and charming visual storytelling brought to life through the Gala Film platform A partnership with Filmmaker and Actor, David Bianchi ("True Story'' Netflix, "Resident Alien" Universal / Peacock) and founder of Exertion3 (a blockchain film production company) to produce Live Action Sci-Fi Series "RAZOR" for Exclusive Blockchain Release A partnership with Battle Island in the production of their animated series 'Ghosts of Ruin' (see more h...
---
Gala Film Spearheads a New Era of Entertainment


[PRESS RELEASE - Please Read Disclaimer] Gala, the successful blockchain gaming and music platform have announced the launch of Gala Film. The new platform continues the brand's commitment to providing fans with unique opportunities to enrich their experiences with levels of involvement only possible through Web3. The core benefit of Gala Film is its ability to offer a 'Watch and Earn' mechanic through the same blockchain technology that underpins Gala Music's 'Listen and Earn' and Gala Games' 'Play and Earn' ecosystem, offering fans ways to earn rewards through nodes and NFTs. This new platform launches with the backing of several notable partners and benefits both fans and filmmakers. With Gala Film, fans now have the power to actively participate in the content they consume, take control of their entertainment through digital ownership and support new projects by voting on script choices or casting. Filmmakers and artists can also reclaim their creative licence through a deeper connection with their audiences and the ability to distribute their content directly to the people that want to watch it. By adding film alongside its successful music and games platforms, Gala is also able to offer an interoperable ecosystem where fans can benefit from crossover content. For example, by giving fans ownership of content in films, they may also benefit from involvement in the film's soundtrack, or an accompanying game based ...
---
AscendEX lists new leveraged tokens: ADA, DOGE, DOT, EOS, GALA and LINK


AscendEX, a full-stack cryptocurrency exchange platform, announced today the addition of six new leveraged tokens for trading: ADA, DOGE, DOT, EOS, GALA, and LINK, set to go live June 16, 2:00 a.m. UTC. For more details on the new listings, see below: Token 3X Leverage Long 5X Leverage Long 3X Leverage Short 5X Leverage Short ADA ADA3L/USDT ADA5L/USDT ADA3S/USDT ADA5S/USDT DOGE DOGE3L/USDT DOGE5L/USDT DOGE3S/USDT DOGE5S/USDT DOT DOT3L/USDT DOT5L/USDT DOT3S/USDT DOT5S/USDT EOS EOS3L/USDT EOS5L/USDT EOS3S/USDT EOS5S/USDT GALA GALA3L/USDT GALA5L/USDT GALA3S/USDT GALA5S/USDT LINK LINK3L/USDT LINK5L/USDT LINK3S/USDT LINK5S/USDT Note: L, short for long, refers to "going long". S, short for short, refers to "going short". The numbers 3 and 5 refer to the leverage multiple for a particular token. On AscendEX, market orders can earn rebates of up to 1.5 bps for injecting liquidity into the exchange, while taker orders pay as little as 3 bps. The post AscendEX lists new leveraged tokens: ADA, DOGE, DOT, EOS, GALA and LINK appeared first on CryptoNinjas.
---
Bitfinex Derivatives lists perpetual swaps for ApeCoin (APE) and Gala (G...


Bitfinex Derivatives, a derivatives platform accessible through crypto exchange Bitfinex, today announced the launch of perpetual swap contracts for ApeCoin (APE) and Gala (GALA). Settled in Tether tokens (USDt), with up to 100x leverage, APE and GALA perps are now live. "We're delighted to announce the addition of ApeCoin and Gala to the growing portfolio of perpetual swaps available to trade on the exchange. We anticipate great interest in these products, particularly among funds and professional investors for hedging purposes and to manage risk." - Paolo Ardoino, CTO at Bitfinex Derivatives GALA is the native token of Gala Games, a blockchain-based gaming platform. APE is an ERC-20 governance and utility token used within the APE ecosystem, a web3 culture platform focused on art, gaming, entertainment, and events. The post Bitfinex Derivatives lists perpetual swaps for ApeCoin (APE) and Gala (GALA) appeared first on CryptoNinjas.
---
XRPL-built crypto platform GateHub adds ERC20 assets: USDC, USDT, WXRP, ...


GateHub, a cryptocurrency platform built on XRP Ledger protocol, announced today that it has added support for 4 new crypto-assets, all of which are ERC20 tokens. USDC, USDT, WXRP, and GALA are newly listed and can be traded for free for the next 90 days. Similar to XRPL's issued currencies, the Ethereum blockchain supports the creation of secondary assets via smart contracts. These assets are based on Ethereum's ERC20 standard which has seen mass adoption and massive growth over the past few years. 'You are now able to transfer the stablecoins USDT and USDC on and off GateHub for a 24/7/365 fiat denominated transfer of value. WXRP gives you a taste of interoperability between Ethereum's swap-based DeFi and XRPL's order book-based DEX. GALA lets you jump straight into the gaming and NFT realm.' - The GateHub Team Trading in all of the newly listed assets is now open. Users can see them in the default market list paired with XRP, USD, and EUR. Further, GateHub users can always add a custom market for themselves using any asset on the XRPL DEX. New Assets on GateHub Stablecoins USDT - USD Tether, the most widespread stablecoin there is. It's pegged to USD and can be transferred 24/7 over the Ethereum blockchain. USDC - USD Coin is a fully USD-backed and reserved stablecoin. Also pegged to USD in value, also transferable over Ethereum 24/7. Wrapped Assets Wrapped assets bridge the gap between siloed systems resulting in more flexibility. They also...
---
Technical Analysis: THETA, GALA, and SAND Lead Weekend Crypto Bears


THETA, GALA, and SAND were some of Saturday's biggest cryptocurrency casualties, as an onslaught of bearish pressure pushed prices lower. This came whilst market bulls were few and far between to begin the weekend. Biggest Gainers As of writing, DOGE and LUNA were both marginally higher, however it was XRP that made the most gains within the crypto top 100 this Saturday. Despite the majority of cryptocurrencies remaining in red, XRP is up nearly 6% as of writing, following two days of strong bullish sentiment. XRP/USD rose to an intraday high of $0.8237 on Saturday, following a low of $0.7603 during the session prior. The move came as prices extended their climb from support at $0.7550, and they now seem to be heading for a resistance level near $0.8505. Despite XRP being potentially set for many gains, this could be thwarted by the 58 level on the 14-day RSI, which appears to be a point of uncertainty. Should prices manage to reach resistance, however, history has shown that a significant amount of bearish activity takes place at said level. Biggest Losers GALA and the sandbox were some of the biggest cryptos to fall on Saturday, as the red wave was truly present to start the weekend. However, the price of THETA fell for a third straight session, and now sits below its recent support level of $3.25. THETA/USD fell to an intraday low of $3.09 during today's session, and is down close to 5% as of writing. Prices fell by almost 10% earlier today. However, following t...
---
Technical Analysis: GALA Climbs 16%, Qtum Leads Tuesday's Bulls


GALA was one of Tuesday's big gainers, as cryptocurrency markets were once again trending upwards. Overall, the cryptocurrency market capitalization is around 4% higher as of writing. Biggest gainers On Tuesday, crypto markets were green across the board, as traders once again re-entered the marketplace following the uncertainty caused by the tensions between Russia and Ukraine. Gala (GALA) was one of these bulls, climbing by as much as 16% earlier in the session, however it was qtum (QTUM) which led today's gainers. QTUM/USD, which was trading at a low of $6.33 on Monday, climbed to an intraday high of $8.15 earlier today. Today's move came as the price of QTUM rallied from support of $6.35, all the way towards resistance of $7.90 and beyond. However, as prices hit the recent ceiling, profit-takers began to liquidate their positions, which led to QTUM falling from its high. This came as price strength also found some resistance, with the 14-day RSI hitting its ceiling of 56, an area which has acted as a point of uncertainty in the past. Some bulls are likely to still remain in QTUM/USD, in hopes that a breakout of this resistance will take prices above $9. Biggest losers As the majority of the crypto top 100 was trading higher on Tuesday, finding a bear was no mean feat. Tuesday's biggest loser, relatively speaking, was symbol (XYM), which fell by close to 0.70% on the day. The price of XYM/USD, which hit a high of $0.1782 yesterday, fell to an intraday low of $0.1725...
---
Technical Analysis: Gala Jumps 37% Higher, as Crypto Bulls Return


During the weekend, when bitcoin rose to a two-week high, it was Gala that stole the show after climbing 37%. Bulls returned to action on Saturday, as the global crypto market capitalization was around 8% higher. Biggest gainers Following a huge week of news in the gaming and crypto space, it was only a matter of time till traders turned their attentions to gala (GALA). Crypto bulls flocked to GALA to start the weekend, pushing prices of the gaming-based blockchain almost 40% higher GALA/USD, rose to an intraday high of $0.2668, following its low of $0.1865 during yesterday's session. Today's move has come just as the price of GALA broke out of its 2-week resistance level of $0.2115, which has been held since January 21. As seen from the chart, this rally led to two consecutive breakouts of recent ceilings in the 14-day RSI, firstly the 35 level, followed by 41. Overall, GALA is significantly below its ATH of $0.8415, which was established on November 26, despite this, some still have hopes of this eventually reaching $1. Biggest losers Similar to yesterday, there were not many bears at the start of the weekend , with around five of the top 100 cryptocurrencies marginally falling. However, the two biggest to remain red today were quant (QNT) and maker (MKR), with QNT stealing the honor of biggest loser on Saturday. Following four consecutive sessions of rallies to start the week, QNT/USD was down by almost 5% as of writing, hitting an intraday low of $130.77 in the proce...
---
More Gala (

#GALA

) News