| | | |
| --- | --- | --- |
| | Unification | #FUND |
---
| | | | | |
| --- | --- | --- | --- | --- |
| FUND Price: | $0.38 | | Volume: | $122.5 K |
| All Time High: | $0.53 | | Market Cap: | $14.8 M |
---
---
| | | | | |
| --- | --- | --- | --- | --- |
| Circulating Supply: | 38,897,787 | | Exchanges: | 2 |
| Total Supply: | 124,240,609 | | Markets: | 6 |
| Max Supply: | — | | Pairs: | 4 |
---
---
---
The price of #FUND today is $0.38 USD.

The lowest FUND price for this period was $0, the highest was $0.381, and the exact current price of one FUND crypto coin is $0.38062.

The all-time high FUND coin price was $0.53.

Use our custom price calculator to see the hypothetical price of FUND with market cap of ETH or other crypto coins.
---
---
The code for Unification crypto currency is #FUND.

Unification is 3.8 years old.
---
---
The current market capitalization for Unification is $14,805,275.

Unification is ranked #517, by market cap (and other factors).
---
---
There is a medium volume of trading today on #FUND.

Today's 24-hour trading volume across all exchanges for Unification is $122,489.
---
---
The circulating supply of FUND is 38,897,787 coins, which is 31% of the total coin supply.
---
---
---
---
FUND has limited pairings with other cryptocurrencies, but has at least 4 pairings and is listed on at least 2 crypto exchanges.

View #FUND trading pairs and crypto exchanges that currently support #FUND purchase.
---
---
---
---

Pilot Program: Verified Open Randomness powered by xFUND


UNIFICATION'S VERIFIED OPEN RANDOMNESS A new era of utility unfolds today for the FUND/xFUND ecosystem with VOR or Verified Open Randomness. Simply put VOR is used as an on-chain (ETH) event to call the Unification Network of Oracles to provide verified Randomness (similar to Chainlink VRF, but with a few key advantages) Verified Open Randomness is a critical component of the growing NFT and gaming sectors. We will release a dedicated article on use cases, but in short summary VOR is useful forGenerative NFT that requires true randomness (perhaps there are valuable traits)On Chain GamingLottery and LootboxesWhy VOR and How does it work? The first thing many people ask is why do we need VOR when we can just use built in ETH functions to generate a random number? The reason is that Solidity has no built-in method for generating random numbers and other methods are subject to exploit by bad actors when there is financial incentive. The way that VOR works is that the client builds a random number request into their Smart Contract on the ETH network, which forwards requests to the VORCoordinator smart contract (which acts as a Router for requests, xFUND fee payment and fulfillment). VOR Provider Oracles monitor this contract for emitted events, and a random number, along with the proof of its generation are sent back to the VORCoordinator, which verifies it before passing the random number back to the client's smart contrac...
---

FUND? xFUND? UND? OoO? Navigating the Unification Ecosystem


As many new people are joining our community, it is important to lay a groundwork for the foundations of the ecosystem. First off, Unification has been around since the beginning of 2018 where we raised a small amount of funds and issued the placeholder UND token. This was an erc-20 that was later used to swap for the native FUND token. It is important to know that both the erc-20 and the bep2 (binance chain) version of UND are technically tradable and in the wild, but are no longer supported for token swap. More or less don't buy them. You will know because it is called "UND" and not "FUND" FUND is the native token of the Unification Blockchain. You can view the block explorer here: Unification Mainchain Explorer And if you are interested in being a validator, there are lots of articles in this medium to follow or you can join our technical discord here: Join the Unification Community Discord Server! Lastly, to note clearly, FUND is NOT an erc-20 , you can store it on an exchange (list here) or you can use our native FUND webwallet Unification Web Wallet Many choose to hold their FUND in the webwallet because they can stake to validators and earn more FUND for staking. Each provider gives different commissions so you need to be aware. Also while the system is setup so that xFUND is only distributed directly to validators, there is one (FUNDThailand) (maybe more soon) that are arranging a manual payout of xFUND r...
---

Discovering xFARM


With the advent of new decentralized finance technologies and xFUND, the foundation has released a system designed to incentivize the xFUND ecosystem. xFARM is a system that lets you stake xFUND LP (liquidity token) and then farm more xFUND While the majority are independent validators, the foundation still controls a fair portion of the nodes that produce xFUND and want to get this xFUND into full circulation. This is what we have done 1 — we have harvested xFUND from our house controlled nodes and put them into a "bucket." 2 — This bucket will feed the xFARM, which will yield 100 xFUND over the course of 14 days in its starting engagement. So about 7+ xFUND per day to be dripped proportionally among all stakers of the eth/xFUND LP token (more shortly on this). It is important to note that this 14 days/ 100 xFUND is an intro period and likely will be extended (indefinitely maybe?) with us reloading the farm as we collect more xfUNDNow for the "how-to" First, you will need to "add liquidity" to the Uniswap LP. To do this, you need xFUND and ETH. you will need to add them in equal parts. To get xFUND you can acquire it off of Uniswap or be a validator and maintain and node. WARNING: If you decide to get xFUND off Uniswap, then be aware there are "fake" xFUND pairs on there (searching for it may result in a fake one) Only use this link: https://info.uniswap.org/token/0x892a6f9df0147e5f079b0993f...
---

What is xFUND? And how to participate in the ecosystem


As the industry moves forward in a "DeFi" revolution, there exists a clear synergy between on and off-chain tasks On-chain governance can be described as things that "need to be done on the computer" — i.e. things that validators can vote on like blocksize, upgrades etcetera. All the things that we herald as "decentralized". Whereas the reality is that for every decentralized task voted by the community, there is typically a "centralized" group of people putting these things together and running the thousands of other tasks that are required to keep a native blockchain running smoothly. So, who are these people and to whom are they accountable? Well if we had a typical corporate structure we would call the "overseers" the Board of Directors. The ones that can hire and fire the C-Levels and give them tasks, direction and high level policy to follow. So when we say, "off-chain governance", this is what we mean… The power to do any and all things within the Unification ecosystem that is not explicitly covered by on-chain voting. These things can include grant proposals, approval of partnerships, hiring and firing C-Levels and how to allocate company treasury. All things critical to an org, but requiring "human implementation" rather than strict on-chain commands. By the launch of xFUND, we have created an ecosystem where we seek to systematize and make perpetual — through a dual token sy...
---

Why Most Crypto "Partnerships" are Vapor and How We Are Doing It Differently


Before we introduce our powerful new partnership with Finchains, we need to take a moment to set expectations clearly on what the word "Partnership" means at Unification. Clear and dry, clear as day — when we say "partnership," we mean:this entity is going to be consuming FUND starting today and we will tell you exactly how much. Think about that for a moment. In crypto, many people have been "trained" to believe that a partnership means adoption of the native coin, which means the "partner" will have to buy the coin off the market and make the price go up. Not a bad meme. In fact, I'd even call it good. But as we have learned, I have not to this day heard of any "partner" on any project who has bought a significant amount of coins for any project off the market as a result of the partnership. In its place, we get the spiel about "proof of concept" or "interoperability" or "one day this may happen" or, even better, "we are deploying on their cloud computing platform." But seriously — this stuff "makes the price go up" despite have absolutely zero to do with any fundamentals — Crypto for the most part is still in a world where we are betting on horse racing futures that never actually happen and value is gained from this speculation And sure, for some, this is great — people gunna hustle and make money — never hate the player who plays the game well, as ...
---

We now have a $FUND Main-Net — Here are the Next Steps.


We now have a $FUND MainNet — Here are the Next Steps. FUND is the Noah's ark of enterprise data- now that the Mainnet is launched and deployed (May 14th 2020, one long day) we need to prepare for the next steps. This article will attempt to be a comprehensive reference point for the future to come and address the following 1 — Housekeeping Details regarding Exchanges and Swaps. 2 — Details of Supply, Staking, Wallets, Rewards and Market Caps 3 — The Unification Enterprise Alliance and the Road Forward. — —Wait, Where is my FUND? If you are reading this on May 14th — you likely fall into one of four categories: Cat 1 — you Filled out our swap form before May 14 08:33:41 UTC — Burned your UND and now have FUND in your mainnet wallet- If this is the case — you are good. If this is the case and you don't see your FUND — the most common reason is you need to update the Chrome wallet and switch to mainnet at the top. Once you do this — you should see your FUND. If you did all this and don't have FUND, then please get in touch to our main email with all your details including block explorer links. Cat 2 — You filled out the form after that and do not yet have FUND. If you were late we will still make allowance, but we have to audit and verify manually — we will try to send to you within 24–36 hours and will announce a hard cut off shortly. Cat...
---

Introducing $FUND


This was a long time coming and news that we had to keep under wraps while we verified our findings. As the we approach the Genesis of the Unification Mainnet, the following actions will be executed to optimize the supply & utility of the network: 1 — Mainnet Unification will operate under a mainnet issued token named FUND. $FUND is the actual token for the project and $UND was the testnet token. 2 — $FUND has a Total Supply of 120million FUND. Details on distribution can be found here 3 — All UND in circulation (approx 45million) will be able to be swapped 1–1 for FUND — please see this article for details on how to swap UND The reasons for this is that UND was minted as a test-coin but as it was ERC-20 and BEP-2 it was not functional on an active public network. Because of this we minted 2 Billion UND (split between ERC20 and BEP2) of these only 45,000,000 (approx) ever entered circulation with 1,955,000,000 forever sitting in cold wallets. For various reasons, including to make things very cut and dry to avoid confusion, the test-coin UND has been sunsetted and only FUND with it's total supply of 120,000,000 will operate on mainnet. The usage of the $FUND token is as follows: The Unification ecosystem is divided into Mainchain — the full public network and WRKChains which are independent enterprise chains that are able to properly scale at cost and resources. When a WRKChain produc...
---

Unification Mainnet Dates and How to Token Swap


'Money Coins' by Wilerson S Andrade, https://www.flickr.com/photos/will_spark/8603572862/. Licence at http://creativecommons.org/licenses/by/2.0.Unification Mainnet Dates and How to Token Swap, HONOR SWAPS END FEB 12th PLEASE NOTE: This article was published in May of 2020 and we gave a 3 month window to conduct swaps which most adhered to, but now that FUND has a "new life" we are getting many people coming out of the woodwork looking to Swap. This was not our intention as the new supply is locked, but we have been making exceptions on a case by case basis. This update to the article marks an end of the extended honor period for swapping. You have until Feb 12th 2021 to complete the instructions below and we will not be able to swap any UND->FUND after that point. We apologize if you read this too late, but we have made multiple efforts to inform and contact people, but only the price rising on FUND seems to wake people up. :-D Our DM's will be open to conduct the swap the next few days, please read below for instructions. — — — — — We're excited to announce the Unification Mainnet finally coming online to bring a vision we've worked for two+ years to be a reality. We thank all of you who have supported and believe in the Unified vision and invite you to join us on the Mainnet with the instructions below to enable staking, validation & Enterprise use of the Unification Mainnet. In th...
---

The Unification New Genesis Event: 88% of UND Supply Destroyed!


As we look ahead to the imminent release of Unification's Mainnet launch and token swap, there have been rumors swirling about what may be the largest token "sunset" ever in the history of blockchain. This combined with the announcement of the Unification Enterprise Alliance sets FUND as the clear "pipes and rails" infrastructure provider for all enterprise blockchains. Let's get right to the facts as today we write history!Unification will destroy 88% of the total supply (880 million UND)! To explain how this process works and what the result will be, we will first explain the current situation. When we initially generated tokens in Feb 2019 , we minted 1 Billion UND tokens on an ERC-20 contract and then only distributed an amount to satisfy demand, (in this case about 4%) while keeping the rest in cold wallets (approx 96%). Several months later, we introduced a dual token standard of BEP-2 on Binance Chain, doing 1:1 swaps with the ERC-20 UND tokens to maintain a consistent circulating supply which has been stable at nearly 44 million UND for the past year. As we transition from testnet to mainnet and having gone through much modeling set out a long term sustainable token model, the network will transition into a permanently decentralized infrastructure vehicle maintained and secured by the community. To ensure this, there is a defacto destruction on approx 880m testnet UND tokens which will not be swapped t...
---

Unification "Leaves are Falling" update — (Mainnet is Coming!)


Unification "Leaves are Falling" update. The change of summer into fall means not only are our devs grinding away towards a glorious mainnet swap, but also a short conference tour. First we can talk about the "fun stuff" from our mini tour in Korea and Japan and then we can get down to Business including details on our Partnership with AMLParters and the nitty gritty of Finchain along with the Mainnet Rodmap. First the travel… September saw our team go on a Mini-tour of Asia, first to Korea Blockchain Week by D.fine which is one of the largest "commercial" conferences in Asia (I stress commercial, because the next one was pure Utopian tech) This was an excellent opportunity for high-value networking and partnerships as many top players from the region and globe came to Seoul for a few days of meetings and dinners. Specifically, we began talks with a Korean multi-national about implementation a test project on the UND blockchain for one of their entities. Interesting enough we also got deep into the reality of what a "blockchain partnership" really means. In the industry (at least during a bull market) when people hear "partnerships" they expect that to mean that there will be natural coin usage (aside from speculation) and hence more demand for the coin and hence the price of the coin will go up. Well, typically (at least with other companies) this is not how it works. These partnerships are typicall...
---
---
---
Web3-Focused Fund VVF Announces a $5 Million Investment in the Everscale...


The Web3-oriented Venom Ventures Fund (VVF) invested $5 million in Everscale to aid its expansion efforts. The fund saw the light of day earlier last month after collaborating with the Abu Dhabi-based Iceberg Capital Limited and Venom Foundation. The 'Strategic Investment' According to a document seen by CryptoPotato, VVF's financing aims to support the Web3 industry by solving its scalability issues. It should also help Everscale complete its goal of hiring more developers and increasing the number of projects. The $5 million investments will be sent in stages, depending on the progress and other indicators. Everscale has already displayed intentions to expand its global presence. Its particular goal is to integrate its blockchain solutions in Asia and establish a strong community in the region. Speaking on the matter was Peter Knez - VVF's Chairman and former CIO of BlackRock: 'For us, this is a strategic investment aimed at the technological development of projects and teams around technologies that we focus on and actively develop. In particular, we are talking about the Venom blockchain project and its ecosystem, which is planned to be launched soon and for which Everscale is a potential Layer 2 solution.' Moon Young Lee - Everscale Foundation Board Member - described the investment as a 'milestone' for the two entities. 'The technological capabilities of Everscale are immense, but they have been underappreciated by a wider audience. Now, Everscale will be able to ...
---
Pantera, Kraken, and Others Join Consortium for Injective Labs' $150M Fu...


The digital asset markets have been shaky in the past year, but the blockchain sector continues to scale as demand intensifies from both crypto-native as well as traditional institutions eyeing to leverage the space. Decentralized smart contracts platform Injective is the latest to announce a new $150 million ecosystem initiative to spur the adoption of interoperable infrastructure and DeFi. Leading the charge is a consortium of prominent Web3 players such as Pantera Capital, Kraken Ventures, Jump Crypto, Kucoin Ventures, Delphi Labs, Flow Traders, Gate Labs, and IDG Capital, among others. Injective has assembled the largest consortium to date within the broader Cosmos ecosystem for the purpose. $150M Fund The members will focus on backing promising projects building within a diverse array of sectors encompassing interoperability, decentralized finance, trading, Proof-of-Stake (PoS) infrastructure, and scalability solutions. Aside from a bespoke token, the consortium will also support via equity investments, alongside mentorship in technical development, cryptographic research, business development, marketing, community growth, etc. According to the official press release shared with CryptoPotato, the focus will also be on founders building within Injective and the broader Cosmos ecosystem. Commenting on the initiative, Eric Chen, co-founder, and CEO of Injective Labs, the firm behind the layer-1 blockchain, stated, 'We're thrilled to see some of the largest names in the indu...
---
Peter Thiel's Fund Cashed Out $1B Worth Crypto After Holding for 8 Years...


Peter Thiel has been a long-time Bitcoin backer. But his fund closing almost all its crypto positions shortly before the market went downhill did not sit well with many. According to Fortune's latest report, Thiel's VC firm - Founders Fund - cashed out all of its bets on cryptocurrencies and made $1.8 billion in profit while doing so. The San Francisco-based fund bought Bitcoin over eight years ago when the flagship crypto was trading under $1,000. Over the next few years, it increased its holdings substantially. Speaking at the Bitcoin 2022 conference in Miami in April, Thiel continued to champion Bitcoin and called for its increased adoption. He even went on to say, 'we are at the end of the fiat game regime,' while highlighting that Bitcoin was still undervalued but has the potential to replace Gold. Backing Bitcoin, Theil also said that he expects the crypto's price to increase 100-fold from its then trading value of $44,000. However, the billionaire venture capitalist made no revelation about Founders Fund cashing out the previous month. It is worth noting that the fund's decision to offload its tokens was timed perfectly because Bitcoin would then see a massive plunge, even briefly falling below $16k later that year. Currently, the fund does not have any significant exposure to crypto, as per FT's sources. Furthermore, the PayPal co-founder had said that he felt 'underinvested' in Bitcoin just months before Founders Fund cashed out of its bets on digital assets. The p...
---
Hashkey Capital Raises $500 Million for Its Third Fund, Despite Crypto M...


On Tuesday, global asset manager Hashkey, which focuses on crypto and blockchain investments, announced that it has closed its third fund at $500 million. The company's 'HashKey Fintech Investment III' is dedicated to developing crypto solutions, blockchain technology, and Web3 concepts.Hashkey Capital's Fund III to Focus on Web3, Emerging Markets and Crypto Solutions Amid the crypto market downturn, global asset manager Hashkey Capital announced the closing of a new fund, 'Hashkey Fintech Investment III,' after raising $500 million. According to Hashkey, the fund "received strong support from institutional investors namely sovereign wealth funds, renowned family offices, and corporations." Hashkey Capital is one of the largest crypto funds in Asia as it manages more than $1 billion in customer assets. 'Hashkey Capital weathered at least three cycles in the industry," Deng Chao, the head of Hashkey Group Singapore and CEO of Hashkey Capital said in a statement on Tuesday. "From each unique experience, we gained important insights that will allow us to navigate through turbulence. We are one of the few crypto investors that have been granted a license for fund management involving digital assets in Hong Kong, with another approval in principle received for fund management in Singapore," the CEO of Hashkey Capital added. Despite the crypto winter, which has shaved $2 trillion off the crypto economy's net value, investments in the space have continu...
---
Defunct Crypto Hedge Fund Three Arrows Capital Founders Seek $25 Million...


According to reports, the founders of the now-defunct crypto hedge fund Three Arrows Capital (3AC) are seeking to raise $25 million from investors to start a new crypto exchange called GTX. This solicitation for new capital comes after 3AC co-founders Su Zhu and Kyle Davies were subpoenaed over the social media platform Twitter.Pitch Deck Shows Three Arrows Capital Co-Founders Seek New Investment for Crypto Exchange GTX There's a flurry of reports and screenshots of an alleged pitch deck and website that claim the two 3AC co-founders, Su Zhu and Kyle Davies, are attempting to raise $25 million from investors. They allegedly want to start a new exchange called GTX. The crypto hedge fund Three Arrows Capital filed for Chapter 15 bankruptcy protection during the first week of July 2022. 3AC founders Zhu and Davies are aiming raise $25 million for new crypto exchange "GTX" What could go wrong?! pic.twitter.com/vm3NFBYdNZ — Crypto Crib (@Crypto_Crib_) January 16, 2023 It is alleged that the company's liquidators have had difficulty communicating with the two co-founders. Zhu and Davies were recently served subpoenas via Twitter. Additionally, reports indicate that 3AC is allegedly being investigated for potential legal violations by the U.S. Securities and Exchange Commission (SEC) and the Commodity Futures Trading Commission (CFTC). In addition to Zhu and Davies, two Coinflex executives, Mark Lamb and Sudhu Arumugam, are also mentioned as being part of the new team....
---
Bitmex Co-Founder Criticizes Former FTX CEO for Not Liquidating Hedge Fu...


The Bitmex co-founder, Arthur Hayes, criticized Sam Bankman-Fried, the disgraced FTX co-founder, on Friday after Bankman-Fried published his first blog post on his new Substack newsletter. "All this talk about what Alameda did is misdirection," Hayes insisted. "It doesn't matter how they hedged or didn't hedge, or what dogsh** was in their portfolio.'Bitmex Co-Founder Accuses Former FTX CEO of Avoiding Transparency Arthur Hayes, co-founder of the cryptocurrency derivatives platform Bitmex, criticized Sam Bankman-Fried, former CEO of FTX, following a recent blog post. In the blog post, Bankman-Fried said 'Alameda failed to sufficiently hedge its market exposure' and 'an extreme, quick, targeted crash precipitated by the CEO of Binance made Alameda insolvent.' Hayes, a prominent member of the cryptocurrency community, has significant knowledge about cryptocurrency derivatives exchanges, as Bitmex was one of the largest since its inception in 2014. "The exchange should never lose money if a customer gets liquidated," Hayes tweeted on Friday. "There is no excuse [for] giving [your] hedge fund Alameda an account with liquidation turned off. All this talk about what Alameda did is misdirection. It doesn't matter how they hedged or didn't hedge, or what dogsh** was in their portfolio," the Bitmex co-founder added. Hayes then told Bankman-Fried if he truly wanted to explain what happened, he should tell the community w...
---
Venom Foundation Partners With Iceberg Capital to Launch $1B Venom Ventu...


[PRESS RELEASE - Abu Dhabi, Abu Dhabi, 11th January 2023] Venom Foundation, the first Layer-1 blockchain licensed and regulated by the Abu Dhabi Global Market (ADGM), and Iceberg Capital, an ADGM-regulated investment manager, officially announce that they have partnered to launch a $1 billion venture fund called Venom Ventures Fund (VVF). The blockchain-agnostic fund will invest in innovative protocols and Web3 dApps, focusing on long-term trends such as payments, asset management, DeFi, banking services, and GameFi. It aims to become the leading supporter of the next-generation digital technologies and entrepreneurs. Venom Ventures Fund (VVF) will leverage Iceberg Capital's network, expertise, and capabilities to offer incubation programs and access to an extensive industry network. Furthermore, it will assist the investee projects with marketing, exchange listing, technical, legal, and regulatory support. The fund's leadership team consists of some of the world's most experienced traditional finance and blockchain professionals; including Peter Knez, ex-CIO at BlackRock and Mustafa Kheriba, a seasoned and well-known investment professional with an impressive track record in the MENA region. Mustafa has served on the Board of Directors of several financial services and insurance companies in the Middle-east and Europe. Operated by Iceberg Capital, the fund will be investing in projects and teams from pre-seed to Series A rounds. It will strive to accelerate...
---
Bitget Launches Fund Custody Service With Dedicated Wallet to Elevate Sa...


PRESS RELEASE. Victoria, Seychelles 11 Jan 2023 – Leading crypto exchange Bitget launches the Fund Custody service for professional investors and institutions. The service will provide dedicated wallets to qualified accounts to maximize protection of customers' funds on the platform. The exchange also recently released the latest snapshot of its Merkle tree Proof of Reserves to reassure users that their assets are held in 1:1 reserves. To be qualified for the Fund Custody service, users will have to store more than or equal to 100,000 USDT worth of combined assets (including spot, futures, Bitget Earn, fiat currency, and leverage) on the platform. Once the application is approved, the user will then be assigned a separate custodial wallet, with its own dedicated address to check and withdraw funds separated from the main reserve. Storing the asset in a separate wallet prevents users' funds from being affected in case of emergencies such as an exchange run, or other cybersecurity threats. The wallet assets will be rounded on a daily basis to make sure the user still meets the required conditions. Additionally, Bitget has recently updated its Merkle tree snapshot as of December 31, 2022, and the latest reserve ratio of the most popular tokens are as follows: BTC reserves are held at 650% USDT reserves are held at 185% ETH reserves are held at 237% The exchange is committed to be fully reserved holding customers' assets on the platform at least on a 1:1 reserves ratio. ...
---
AVAX Value Drops By 2% Following Grayscale Removal of Avalanche From Lar...


In its latest quarterly update, Grayscale announced the rebalancing of funds for the fourth quarter of 2022. As part of the rebalancing, Grayscale sold off a certain amount of its Digital Large Cap Fund and dumped its held tokens, including Avalanche Network token AVAX. AVAX has slipped by 2% following the sell-off in the past 24 hours. According to Grayscale, the sold-off AVAX tokens were replaced with the purchase of the existing fund components in proportion to their respective weightings. Grayscale Purchased And Existing Tokens The AVAX sell-off was only part of the CoinDesk Large Cap Select Index and Grayscale Digital Large Cap Fund. In its CoinDesk Smart Contract Platform Select Ex ETH Index and Grayscale Smart Contract Platform Ex-Ethereum Fund portfolio rebalancing, the company sold off Algorand native token ALGO. In its CoinDesk DeFi Select Index methodology, Grayscale adjusted its DeFi Fund's portfolio and purchased Synthetix (SNX) after selling some existing assets. As of now, the Grayscale portfolio fund now includes 65% Bitcoin (BTC), 30% Ethereum (ETH), 1.86% Cardano (ADA), 1.39% Polygon (MATIC), and 1% Solana (SOL). Meanwhile, its DeFi Fund's Fund Components include 65.05% Uniswap (UNI), 12.39% Aave (AAVE), 8.15% MakerDAO (MKR), 6.02% Synthetix (SNX), 4.58% Curve DAO Token (CRV), and 3.81% Compound (COMP). Since July, Grayscale has been carefully monitoring the CoinDesk Large Cap Select Index. The index launched in Apr...
---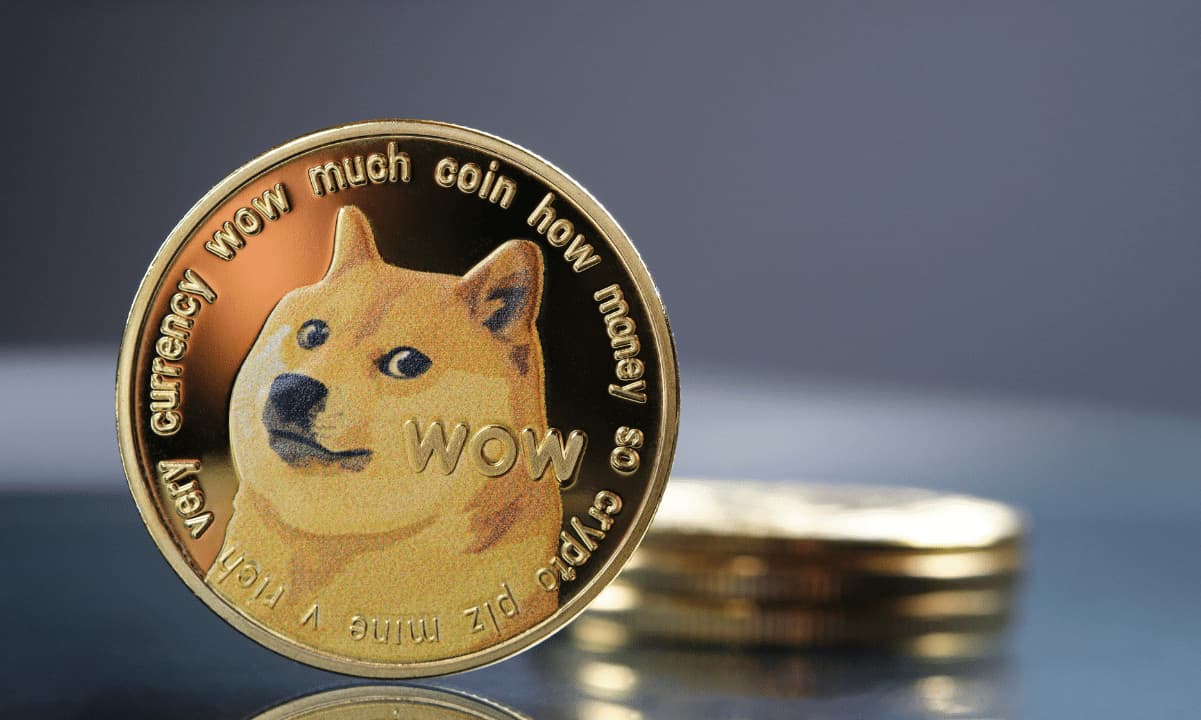 Dogecoin Foundation Introduces a New Core Devlopment Fund


The Dogecoin Foundation - a nonprofit organization that supports the development of the first-ever memecoin - announced a new 5,000,000 DOGE development fund. The capital will be distributed to developers who contribute to the advancement of the token's ecosystem. The entity also revealed that Marshall Hayner (one of the fund's custodians) joined the Dogecoin Foundation Board of Directors. Stimulus for Developers The organization vowed to move five million DOGE (worth around $360,000 at the moment) to a 'segregated multi-signature wallet' and use the sum to reward core developers for promoting and growing the Dogecoin ecosystem: 'The DOGE held in this wallet will disburse rewards to developers of Dogecoin Core for work on all contributions, no matter how big or small.' Members of the Dogecoin Foundation will run the wallet, while the following five custodians will ensure its security: chromatic (Dogecoin Core developer), Marshall Hayner, Patrick Lodder, Michi Lumin, and Ross Nicoll. The fund will distribute 500,000 DOGE to developers after each minor or major advancement of Dogecoin Core, but the reward's size will depend on each contributor's actions. It will be entirely transparent, announcing every distribution across social media platforms. In addition to his role as a custodian, the Dogecoin Foundation added Marshal Hayner to its Board of Directors. 'Marshall brings executive and technical leadership experience to the Dogecoin Foundation and ...
---
Billion-Dollar Hedge Fund Is Betting Against Bitcoin And Grayscale, Not ...


The pressure continues to mount on Grayscale with its Bitcoin Trust (GBTC) and parent company Digital Currency Group. And as Ram Ahluwalia, CEO and co-founder of crypto-native investment advisor Lumida, pointed out in a recent thread, two new characters, Valkyrie Investments and Fir Tree have entered the 'Shakespearean drama.' The motivation of the second, in particular, is very dubious. Fir Tree is a hedge fund with about $3 billion in assets under management (AUM) and hundreds of holdings. The SEC 13F filings show that Fir Tree holds First Citizen's Bank, KKR, Comcast, and hundreds of other securities. They are also large investors in oil and tobacco. Ahluwalia, therefore, raises the question of why Fir Tree, as a value investor, has an interest in GBTC and filed a lawsuit against Grayscale in early December, especially since the hedge fund does not own a lot of GBTC. Fir Tree Capital Management filed the lawsuit seeking information that could be used to force changes to the way the company operates its flagship Bitcoin Trust. The lawsuit seeks Grayscale to lower its fees, initiate redemptions, and release documents related to its relationship with Digital Currency Group. In addition, Fir Tree also seeks to stop Grayscale's efforts to convert its Grayscale Bitcoin Trust (GBTC) into a spot exchange-traded fund (ETF). A Big Short On Bitcoin, Crypto, And Tether? Ahluwalia hypothesizes that the arguments made in the lawsuit do not reflect their true motivation. Fir Tree claims...
---
BinaryX Introduces Cyber Incubation Fund to Support Blockchain Games


[PR - Singapore, Singapore, 12th December, 2022, Chainwire] BinaryX launches a new 220,000 BNX Cyber Incubation Fund, aimed at driving the growth and adoption of Web3 games. The fund, supported by the project team, seed investors and members of the BNX community, will be used to invest in on-chain gaming projects that utilize or are experimenting with blockchain technology. BinaryX is also offering advisory services alongside the fund to bolster support for projects under the fund. The fund will be used to provide resources and all forms of support for games at any stage, including early-stage, and late-stage development. BinaryX Incubation Fund Distribution Breakdown The fund distribution comes from the overall BinaryX fund as pictured below: BinaryX will allocate 8% of their overall funds to the Cyber Incubation Fund, the amount is $12 million USD at the time of writing. Rudy, Head of Growth at BinaryX, said: "BinaryX is committed to accelerating the adoption of Web3 technologies in gaming. The fund is not limited to supporting blockchain games already in the space, but also traditional developer teams who want to experiment with blockchain in their games or NFTs. We believe in the overall growth and adoption of blockchain within the gaming ecosystem, and we will strive to support any project that is promising to that effect." Since launching the incubation arm mid-2022, BinaryX has invested in and incubated 2 GameFi projects. Its portfolio includes SHIT games, ...
---
WAHED Projects Donates 5M WAHED Coins to Fund Autism Research and Therap...


[PRESS RELEASE - Cranfield, England, 3rd December 2022] Investment and philanthropy platform WAHED has donated 5 million of its utility token WAHED Coin to Fondazione Europea Alessandro Cenci (FEAC) at a private event in Rome. FEAC is an Italian non-profit organization focused on awareness, education, and research to improve the care given to children and adolescents on the autism spectrum. In attendance at the Rome event were leadership figures from the WAHED and FEAC organizations. WAHED Chairman Shaikh Abdulla Bin Ahmed Bin Salman AlKhalifa and FEAC President Eros Cenci were joined by prominent members of their teams. Sergio Torromino, former Italian Member of Parliament and current WAHED Board Member Dr. Salvatore Alberto Turiano, staff vascular surgeon at the University Hospital Policlinico-San Marco in Catania, Italy Dr. Luigi Lidonnici, FEAC member and owner of an autism therapy center in Calabria Giuseppe Scuderi from the Scientific and Technological Park of Sicily Following a locked-in vesting period, 5% of the donated WAHED Coin will be released after 1 year. All appreciation in the token value during this time will stand to benefit FEAC, and the limited unlocking will ensure limited volatility in token price. This donation to FEAC aligns with the WAHED vision of supporting companies and organizations that are improving the quality of life around the world. The ease of transacting cryptocurrency globally makes it a perfect vehicle for charitable and philanthropic ...
---
Korean VC Firm Daesung Private Equity Announces $83 Million Metaverse Fu...


Daesung Private Equity, a Korean venture capital firm, has announced the launch of a metaverse fund of 110 billion won ($83.5 million). The fund, which will have the participation of the Korean state represented by Korea Venture Investment Corporation's Korea Fund of Funds, aims to put investments into virtual reality (VR) and digital twins-related businesses. Daesung Private Equity to Launch Metaverse Fund Korean venture capital firm Daesung Private Equity has decided to get into the metaverse investment field. The company announced on Nov. 30 the launch of a metaverse-focused fund, that would have 110 billion won (equivalent to $83.5 million) to invest. The 'Metaverse Scale-Up Fund,' which the company claims is Korea's biggest private fund in the sector, will see the participation of the Korean state with the support of the Korea Venture Investment Corporation's Korea Fund of Funds. 60 billion won (close to $46 million) was also injected by different companies of the Daesung consortium, including Daesung Holdings, Daesung Energy, and Daesung Clean Energy. Other institutions participating in the fund are the Industrial Bank of Korea and Shinhan Capital. The company, which has a background of investments in private IT firms, has a very favorable opinion about the future of the metaverse and strives to strike first with this move. On this, Daesung Group chairman Younghoon David Kim stated: Metaverse is already considered to be an industry-wide game changer rather than ...
---
Animoca Brands Plans $2 Billion Metaverse Fund to Support Established Pr...


Animoca Brands, the parent company of metaverse projects like The Sandbox, has announced it plans to launch a $2 billion metaverse fund. The new fund, which would be focused on returns for potential investors wanting to get more Web3-related capital exposure, will focus its activities on companies in the mid-to-late investment stages. Animoca Brands Plans Animoca Capital Fund Launch Animoca Brands, one of the most recognized metaverse and NFT companies in the ecosystem, has announced plans to launch its own metaverse fund. According to statements made by co-founder Yat Siu to Nikkei on Nov. 29, the company aims to raise between $1 billion and $2 billion for this new initiative. Animoca Brands, which has raised $804 million from several investors in several funding rounds already, aims to put the new funds (once raised) into established metaverse platforms in the mid-to-late investment stages, as it seeks to prioritize revenue over developing the Web3 environment, allowing partners to have direct investments in more companies in the area. On the reasons behind this decision, Siu stated: For a lot of traditional investors, investing in growth to a late stage is safer. It's very different from investing in a seed startup, which has much higher risk. The fund will be provisionally named Animoca Capital. Raising Funds Metaverse and Web3 gaming have been hot topics for investing lately. However, raising funds in the aftermath of FTX's fall and in current market conditions is diffe...
---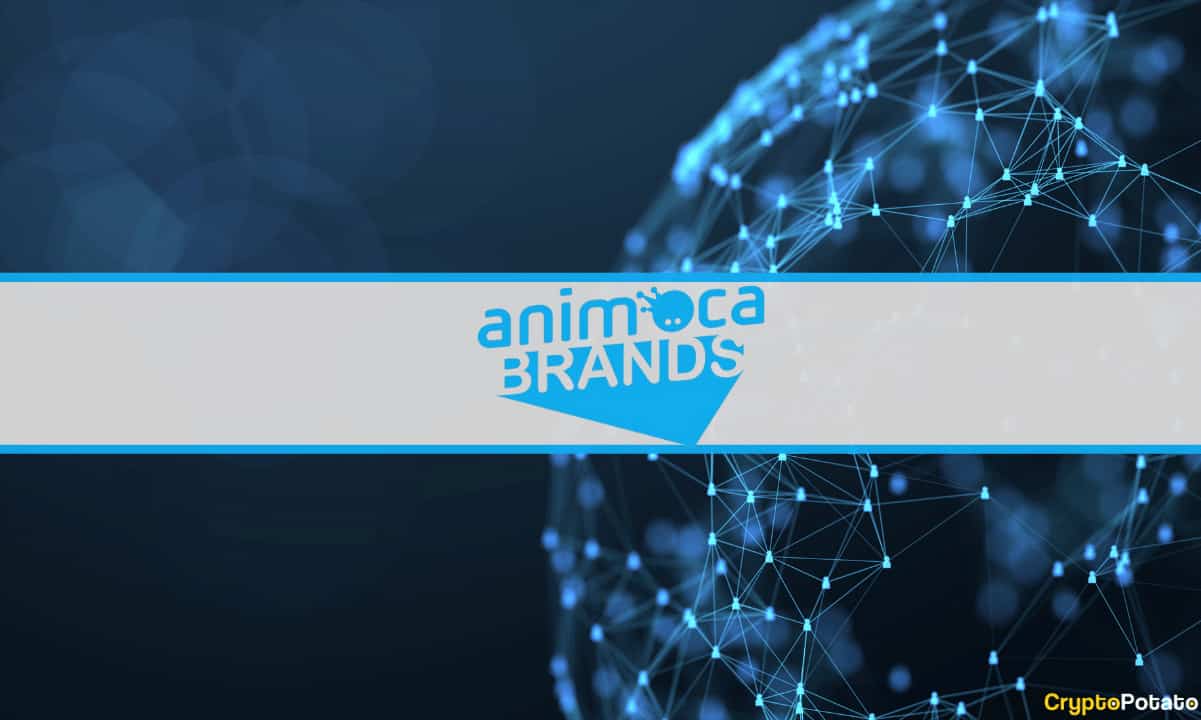 Animoca Brands Unveils $2B Metaverse Fund


Hong Kong-based blockchain gaming giant Animoca Brands is all set to roll out a massive $2 billion fund, dubbed 'Animoca Capital,' to invest in metaverse businesses, according to co-founder and executive chairman Yat Siu. While speaking to Nikkei Asia, the exec revealed that the upcoming metaverse fund, which will make its first investment in 2023, will focus on digital property rights. It also seeks to provide opportunities to access Web3 companies. The fund's investment targets will have no geographical restrictions. Siu, who will lead the initiative with a partner, believes that Animoca Capital will prove to be a good entry point for Web3 businesses and investors. The exec, in a statement, said, 'The long-term goal for us, and frankly for myself, is creating a way where we all have digital property rights. I'm hoping that this will also drive a scenario where the digital property will be recognized like physical property in the legal system.' Animoca Brands has established itself as one of the most prominent investors in NFT, blockchain gaming, and metaverse-focused firms. In September, the company announced raising $110 million in a funding round led by Temasek, Boyu Capital, and GGV Capital. Animoca previously stated that the freshly infused funds will be deployed for strategic acquisitions, investments, and product development, securing licenses for popular intellectual properties, advancing the open metaverse, as well as promoting digital property rights for o...
---
Binance Launches Billion-Dollar Crypto Industry Recovery Fund to Restore...


Binance has committed $1 billion to a crypto industry recovery initiative to restore confidence following the collapse of crypto exchange FTX. Several other crypto companies have joined Binance's efforts and committed capital for the recovery fund.Crypto Industry Recovery Initiative Launched Cryptocurrency exchange Binance unveiled Thursday some details of its Industry Recovery Initiative (IRI), which the crypto firm described as 'a new co-investment opportunity for organizations eager to support the future of web3.' The announcement states: Initially, Binance will commit USD 1 billion to IRI-themed investment opportunities with an intent to ramp up that amount to USD 2 billion in the near future if the need arises. 'So far, Jump Crypto, Polygon Ventures, Aptos Labs, Animoca Brands, GSR, Kronos, and Brooker Group have also committed to participating with an initial aggregate commitment of around USD 50 million, and we expect more participants to join soon,' Binance added. Each participant has set aside committed capital in stablecoins or other tokens. Binance explained that it will be looking for projects characterized by 'innovation and long-term value creation,' 'a clearly delineated and viable business model,' and 'a laser focus on risk management.' The global crypto exchange noted: What makes this initiative unique is the collaborative approach to restoring confidence in web3. The CEO of Binance, Changpeng Zhao (CZ), first revealed that his company is setting up a crypto...
---
Binance SAFU Insurance Fund is 44% Backed by its Own Token


Binance's emergency insurance fund is largely comprised of a cryptocurrency tied to the company itself, according to on-chain data. The two addresses associated with the fund show that its BNB tokens account for 44% of its reserves. The Wrong Type of Insurance? As shared by on-chain analyst Willy Woo on Twitter, the Secure Asset Fund for Users (SAFU) includes $367 million worth of BNB. The remainder is made up of Binance's dollar-pegged stablecoin BUSD ($300 million) and Bitcoin, the largest cryptocurrency by market cap ($270 million). These balances are verifiable through public blockchain data, at Binance's Bitcoin and BSC addresses respectively. The exchange soon plans to implement a proof of reserves system verifying its total exchange assets as well. Nevertheless, Woo found Binance's reliance on BNB within the reserve to be concerning. "While I commend Binance for having such a fund, there's no sense putting incidence-correlated BNB in there," he said. "How would we feel about FTX having an insurance fund filled with FTT?" The SAFU was created in 2018 to protect Binance users' funds in the event of a catastrophe. After slowly being funded through trading fees collected by Binance, it formally opened in January 2022 at a valuation of $1 billion. Crypto market declines have since knocked its spot market valuation to roughly $837 million. These funds still roughly match the $68 million in Bi...
---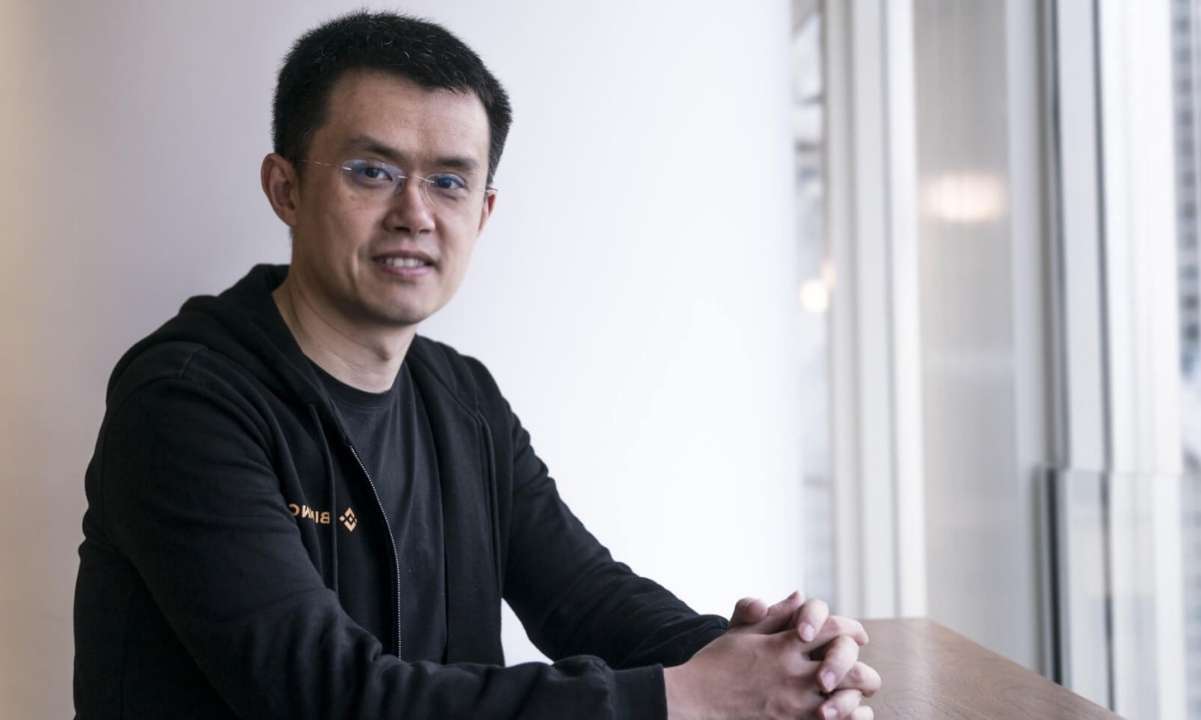 Binance's CZ Reportedly in Talks with Abu Dhabi Investors on Industry Re...


Binance's CEO, Changpeng Zhao (CZ), reportedly met with investors from Abu Dhabi to discuss the recently announced cryptocurrency industry recovery fund. The CEO of the world's leading exchange met with Abu Dhabi investors to discuss the crypto industry recovery fund. According to a Bloomberg report, a spokesperson from Binance said the meeting was primarily focused on how local regulators can lead the 'globe by exploring more aggressive proof of custody requirements.' Per the coverage, CZ made an effort to raise money for the recovery fund that he announced earlier in November. As CryptoPotato reported, Binance's CEO said back then: To reduce further cascading negative effects of FTX, Binance is forming an industry recovery fund, to help projects who are otherwise strong, but in a liquidity crisis. More details to come soon. In the meantime, please contact Binance Labs if you think you qualify. The post Binance's CZ Reportedly in Talks with Abu Dhabi Investors on Industry Recovery Fund appeared first on CryptoPotato.
---
Ontario Teachers' Pension Fund Writes Down Entire Investment in Bankrupt...


Ontario Teachers' Pension Plan (OTPP), one of the largest pension plans in the world, is writing down its investment in the bankrupt crypto exchange FTX. 'Recent reports suggest potential fraud conducted at FTX which is deeply concerning for all parties,' the plan states.Major Canadian Pension Plan Writes Down FTX Investment Ontario Teachers' Pension Plan (OTPP), Canada's third largest pension fund, issued a statement Thursday regarding its investment in the collapsed cryptocurrency exchange FTX. The OTPP, which currently has about C$243 billion ($182 billion) in net assets, invests for 333,000 working and retired teachers, its website shows. The statement explains that the Ontario Teachers' Venture Growth (TVG) fund invested C$75 million in FTX International and its U.S. entity, FTX US, in October last year. In January, the fund made a follow-up investment of C$20 million in FTX US. Ontario Teachers' Pension Plan detailed: Our investment represented less than 0.05% of our total net assets and equated to ownership of 0.4% and 0.5% of FTX International and FTX US, respectively. 'Recent reports suggest potential fraud conducted at FTX which is deeply concerning for all parties,' the statement adds. 'We fully support the efforts of regulators and others to review the risks and causes of failure for this business.' The pension plan noted: We will be writing down our investment in FTX to zero at our year end … We are disappointed with the outcome of this investment, take al...
---
Binance CEO CZ Calls SBF a 'Psychopath,' 3AC Co-Founder Accuses FTX, Ala...


During a conversation with Binance CEO Changpeng Zhao (CZ) and the Milken Institute, the exchange executive called the former FTX CEO Sam Bankman-Fried (SBF) a "psychopath" for one of the tweets SBF wrote last week. CZ's statements further follow the accusations stemming from Three Arrows Capital (3AC) co-founder Kyle Davies. The 3AC co-founder claimed that both FTX and Alameda Research "colluded to trade against clients."Binance CEO Tells Sam Bankman-Fried to Suit Up and Face the Music in Washington DC Crypto industry executives are not too pleased with the former FTX CEO Sam Bankman-Fried (SBF) and in recent times SBF has been getting a lot of criticism. Binance CEO Changpeng Zhao (CZ) talked about SBF with the Milken Institute on Nov. 17, 2022, and he explained that he did not know why SBF considered Binance a "sparring partner." CZ says that when SBF reached out to the Binance executive, CZ thought it was about an over-the-counter (OTC) deal to buy FTT tokens. Then CZ noted that when SBF called the former FTX CEO detailed that they were in "big trouble" and the company was "looking for a buyout." CZ was asked at the Milken Institute event why SBF would tweet and call the company Binance or CZ a "sparring partner." The Binance CEO responded and said "I think only a psychopath can write that tweet." In addition to calling SBF a psychopath, CZ further noted that he believes SBF should ...
---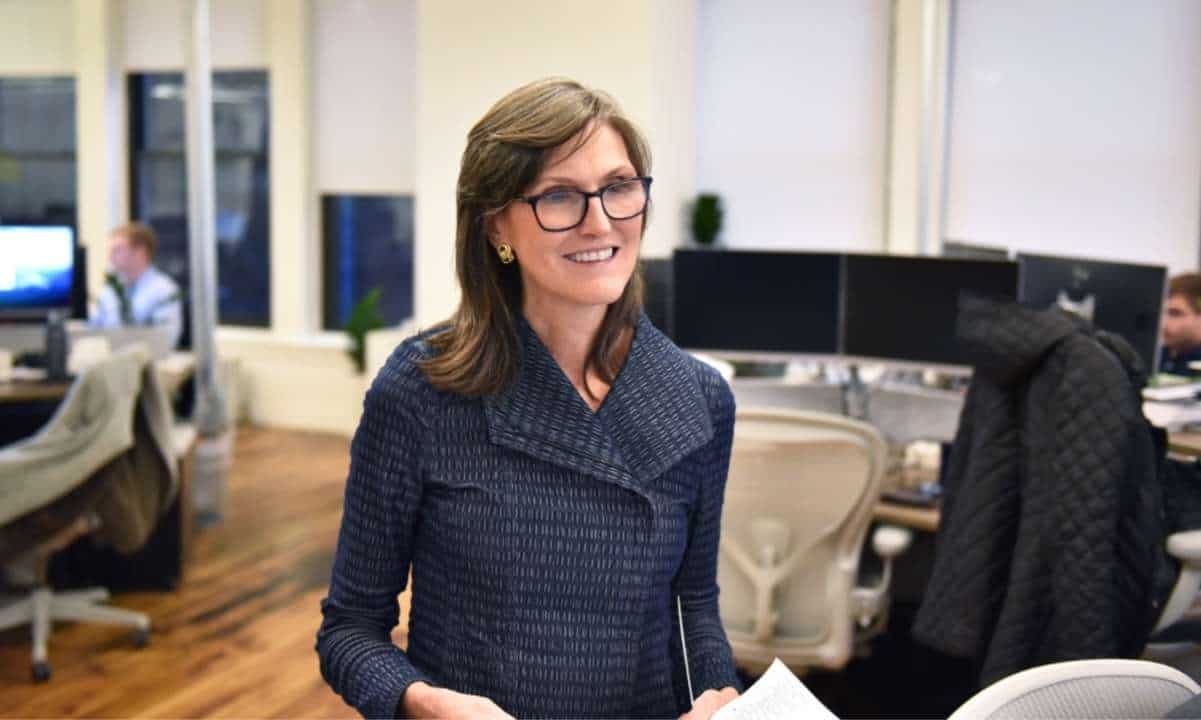 Cathie Wood's Fund Buys GBTC as Discount Reaches 40%


Ark Invest – the technology-focused investment firm founded by Cathie Wood – has aped into Grayscale's Bitcoin Trust (GBTC) after the world-leading digital asset fund marked another record-low discount last week. Ark Investment Management bought 315,000 GBTC shares worth roughly $2.8 million on Monday for its ARK Next Generation Internet exchange-traded fund (ARKW). Ark's purchase marks its first investment in the trust since July 2021, when Bitcoin drifted around a local bottom of roughly $30,000 before rocketing to $69,000 later in the year. Similarly, Bitcoin marked a yearly low of $15,682 last week after the collapse of the crypto exchange FTX. Meanwhile, GBTC shares are trading for just $8.95 a piece, compared to Grayscale's $14.87 worth of Bitcoin holdings per share – a roughly 40% discount. Unlike a Bitcoin spot ETF, shares of Grayscale's trust are not immediately redeemable for a fixed number of Bitcoin. This can cause share prices to deviate greatly from the value of their underlying Bitcoiin. Grayscale is embroiled in a legal battle with the Securities and Exchange Commission (SEC) to convert its fund into a spot ETF, which would quickly eliminate the current discount. That means current share buyers would quickly experience a 40% value surge on their investment. Ark Invest has performed relatively poorly across 2022, down 58% year to date. Its CEO, Cathie Wood, has shown enthusiasm...
---
OKX Announces $100 Million Fund to Support Distressed Projects Following...


The Seychelles-based crypto exchange - OKX - reportedly introduced a $100 million fund to aid companies with liquidity issues. The world's largest cryptocurrency platform - Binance - launched a similar initiative to reduce the negative effects of FTX's collapse. According to the Chinese reporter Colin Wu, OKX will distribute $100 million across numerous projects that experience significant issues after the crash of FTX. It will also help entities migrate from Solana (which suffered heavily during the past several days). OKX announced $100 million to support projects with liquidity issues and to migrate from the Solana. Binance previously announced similar plans. Huobi and Justin Sun said to join Binance's rescue plan. https://t.co/vuIrkr3nuH — Wu Blockchain (@WuBlockchain) November 15, 2022 OKX argued that the bankruptcy of Alameda Research and FTX caused considerable losses and a shortage of market makers. Those events could lead to 'pump and dump' schemes, which is why such funds are vital. Changpeng Zhao - CEO of Binance - revealed yesterday (November 14) that his company will form an industry recovery group to lessen the 'cascading' adverse consequences of FTX's downfall. 'More details to come soon. In the meantime, please contact Binance Labs if you think you qualify,' the boss outlined. Tron's Founder - Justin Sun - argued that the current turbulent times are a great period when industry players should unite and help each other. As such, he vowed to ...
---
Bitget Raises Its Protection Fund to $300M to Reassure Users After FTX's...


PRESS RELEASE. Nov 15th, 2022 – Leading global cryptocurrency exchange, Bitget announces that it will increase its Protection Fund to 300 Million USD, in order to provide better protection and further assurance to crypto users. This is part of Bitget's major efforts in building the trust of the crypto market after FTX's collapse, leaving users with massive losses. The initiatives come along with a 5 million USD Builders' Fund to support FTX users, coupled with the plan to share the Merkle Tree Proof of Reserves, which is under preparation and will soon be released in 30 days. Bitget's Protection Fund was launched in July this year with the objective to safeguard user's crypto assets. It was set up with a fund worth of 200 million USD, consisting of 6000 BTC and 80 million USDT. The fund is completely self-funded, allowing more flexibility and discretion to efficiently cover users' assets without external bureaucracy or policy changes. The increased 300 million USD protection fund will be made up of popular cryptocurrencies of high liquidity, such as BTC, USDT, and USDC. The exchange has pledged to secure the value of the fund for the next three years with no withdrawal. If the fund value drops as the price of BTC declines, Bitget will continue to cover the position to ensure that the balance is not less than 300 million USD, at all times. To ensure transparency, all the information about the fund is open to the public and users can view the wallet...
---
Hedge Fund Loses Majority of Funds Because of FTX Bankruptcy


As contagion fears around FTX's collapse continue to spread, one hedge fund manager has already admitted that his business is virtually ruined. Travis Kling – Chief Investment Officer of Ikigai – said on Monday that the crypto asset management firm lost a "large majority" of its funds on FTX. As explained on Twitter, Ikigai was able to withdraw "very little" of its reserves from holdings from the company when it attempted to do so last Monday. "We're now stuck alongside everyone else," said Kling. FTX was hit by overwhelming withdrawal demand last week after statements from Binance CEO Changpeng Zhao sparked rumors about the former exchange's insolvency. FTX entirely froze withdrawals the following day, and later filed for bankruptcy. Despite FTX's potentially criminal actions, Kling took the blame for his customers' loss. "I lost my investors' money after they put faith in me to manage risk and I am truly sorry for that," he said. "I have publicly endorsed FTX many times and I am truly sorry for that. I was wrong.' Kling said his fund will likely continue trading the assets that it has left, but is unsure about its future as a whole. He added that he was feeling "disgusted" by the current state of the crypto industry, including the "sociopaths" that have been allowed to deal damage to it. I'm at a loss for words at t...
---
Bitget Prepares 5 Million USD Builders Fund to Help Users Distressed by ...


PRESS RELEASE. Nov 14th, 2022 – Leading global cryptocurrency exchange Bitget announces that it has set aside a 5 Million USD worth of Builders' Fund, aiming to help those affiliates, influencers and professional traders who are distressed by the FTX collapse. The market witnessed the collapse of FTX within a week, and worse still, the exchange announced their wallet was hacked after filing for bankruptcy protection in the US. The remaining funds in the company have been wiped out completely. No one is the winner in this chaos, as it continues to harm the whole industry. Due to the wide range of business offerings, the decline of FTX inevitably has caused a huge impact on the whole Web3 industry, and users of the platform are most affected by this crisis. FTX's glory in the past is also attributed to the excellent talents and contributors on the platform, including influencers, affiliates and professional traders; however, they are also the ones who have been impacted a lot in this chaos with a huge amount of their assets locked on the platform. As a leading and reliable cryptocurrency exchange, Bitget always strives to build a healthy environment for builders to develop a better version of the crypto world. In line with the vision, Bitget has set aside a 5 Million USD Builders' Fund to support affiliates, influencers, and professional traders who have suffered from the FTX incident. Those affiliates could apply for financial aid from the Builders' Fund with...
---
Binance Forming Crypto Industry Recovery Fund to 'Reduce Further Cascadi...


Cryptocurrency exchange Binance is forming an industry recovery fund to 'reduce further cascading negative effects of FTX,' said CEO Changpeng Zhao (CZ). 'As an industry, we need to increase transparency,' the executive stressed. 'We need to work very closely with regulators all around the world to make this industry more robust.'Binance Establishing Crypto Industry Recovery Fund Following the collapse of cryptocurrency exchange FTX, Binance announced that it is forming a recovery fund for the crypto industry. CEO Changpeng Zhao (CZ) tweeted early Monday morning: To reduce further cascading negative effects of FTX, Binance is forming an industry recovery fund, to help projects who are otherwise strong, but in a liquidity crisis. 'Also welcome other industry players with cash who wants to co-invest,' the Binance boss added. 'Crypto is not going away. We are still here. Let's rebuild.' Crypto exchange FTX filed for Chapter 11 bankruptcy Friday. Prior to the bankruptcy filing, Binance was considering acquiring the rival crypto exchange. However, after performing due diligence, the company decided to walk away from the deal, citing reports of FTX mishandling customer funds and investigations by U.S. authorities. At a fintech conference in Indonesia Friday, CZ talked about cryptocurrency regulation and his firm's efforts to set global standards for cryptocurrency in collaboration with other industry players. He likened the FTX fiasco to the 2008 financial crisis, warning of casca...
---
Bitcoin Skyrockets by Almost $1,000 as Binance's CZ Announces Industry R...


The primary cryptocurrency, as well as the entire cryptocurrency market, experienced a sudden surge associated with the latest tweets by the CEO of the world's largest exchange, Binance. CZ took to Twitter to announce an industry recovery group aimed at helping projects that are 'otherwise strong' but in a liquidity crisis. The CEO of Binance, Changpeng Zhao, revealed that his company will form an industry recovery group in a bid to reduce the negative effects associated with the fallout of FTX. To reduce further cascading negative effects of FTX, Binance is forming an industry recovery fund, to help projects who are otherwise strong, but in a liquidity crisis. More details to come soon. In the meantime, please contact Binance Labs if you think you qualify. CZ also welcomed other industry participants who would want to co-invest. This had a very positive impact on the entire market, as Bitcoin's price skyrocketed to almost $17,000. Source: Binance via TradingView There's no information as to what projects the fund will be investing in, but one thing is for sure - CZ has no intentions of helping FTX. Commenting under one of the responses that asked if the troubled exchange would qualify, he said: Hey, you misread the tweet, I think. Liars or fraud never qualify as strong projects. This is for other projects in the ecosystem. The post Bitcoin Skyrockets by Almost $1,000 as Binance's CZ Announces Industry Recovery Fund appeared first on CryptoPotato.
---
Hedge Fund Galois Capital Discloses 'Roughly Half' of the Firm's Capital...


According to the co-founder of Galois Capital, the hedge fund manager who warned about the Terra collapse before it happened, half of the hedge fund's capital is left trapped on FTX. Galois co-founder, Kevin Zhou, wrote a letter to investors explaining the situation and said he was "deeply sorry" about the turn of events.Galois Capital Tells Clients Half of the Company's Capital Got Stuck on FTX, Recovering Assets Could Take Years, Co-Founder Says On Nov. 11, 2022, the Financial Times (FT) reported on a letter sent to investors stemming from the crypto hedge fund Galois Capital. According to the letter, Galois co-founder Kevin Zhou explained that roughly half of the company's capital is "stuck on FTX." FT reports that Galois' assets under management (AUM) in June indicate it could be a loss of around $100 million. ??"I am deeply sorry that we find ourselves in this current situation," Zhou said in the letter to Galois clients. "We will work tirelessly to maximise our chances of recovering stuck capital by any means," the Galois co-founder added. Zhou further stated that Galois had "a ton of open positions" that it was forced to close because of "underappreciating the solvency risk with holding our funds at FTX." The Galois Capital hedge fund manager was once a Kraken employee before Galois was created. Zhou is also well known for calling out Terra's red flags well before it collap...
---
FTX Reportedly Hacked as Telegram Group Admin Comments on Possible 'Malw...


Admins of the Telegram group of the FTX community stated that the platform had been hacked and all of the funds of the exchange seemed to be gone. FTX U.S. General Counsel Ryne Miller, who reportedly pinned the message in the group, explained he was investigating 'abnormalities' regarding FTX balances across other exchanges.FTX Officials Report Being Victim Of Hack On Telegram An admin of the now-closed Telegram group of the FTX community announced that the exchange was the victim of a hack attempt on Nov. 12. The message, which was pinned by FTX U.S. General Counsel Ryne Miller, informed of a hack in progress and recommended customers to stay away from using FTX apps, reporting that they could be compromised too. The admin, identified as Rey, wrote: FTX has been hacked. FTX apps are malware. Delete them. Chat is open. Don't go on FTX site as it might download Trojans. Several users on social media have reported having their wallets in the exchange drained of their funds, and seeing swaps of their tokens by stablecoins like Dai onchain. Nansen's Martin Lee observed 'massive withdrawals to the same wallet,' something that the exchange had not informed about before. General Counsel Sees Abnormalities, Onchain Funds Blocked By Tether While FTX's regular communication channels have been silent on the issue, Ryne Miller, FTX U.S. General Counsel, reported being looking at these transactions earlier in the evening. Miller tweeted: Investigating abnormalities with wallet movements ...
---
More Unification (

#FUND

) News