| | | |
| --- | --- | --- |
| | Unification | #FUND |
---
| | | | | |
| --- | --- | --- | --- | --- |
| FUND Price: | $0.13 | | Volume: | $182.7 K |
| All Time High: | $0.25 | | Market Cap: | $5.1 M |
---
---
| | | | | |
| --- | --- | --- | --- | --- |
| Circulating Supply: | 38,897,787 | | Exchanges: | 3 |
| Total Supply: | 124,240,609 | | Markets: | 7 |
| Max Supply: | — | | Pairs: | 4 |
---
---
---
The price of #FUND today is $0.13 USD.

The lowest FUND price for this period was $0, the highest was $0.131, and the exact current price of one FUND crypto coin is $0.13112.

The all-time high FUND coin price was $0.25.

Use our custom price calculator to see the hypothetical price of FUND with market cap of ETH or other crypto coins.
---
---
The code for Unification crypto currency is #FUND.

Unification is 3.5 years old.
---
---
The current market capitalization for Unification is $5,100,112.

Unification is ranking upwards to #641 out of all coins, by market cap (and other factors).
---
---
There is a medium volume of trading today on #FUND.

Today's 24-hour trading volume across all exchanges for Unification is $182,736.
---
---
The circulating supply of FUND is 38,897,787 coins, which is 31% of the total coin supply.
---
---
FUND has limited pairings with other cryptocurrencies, but has at least 4 pairings and is listed on at least 3 crypto exchanges.

View #FUND trading pairs and crypto exchanges that currently support #FUND purchase.
---
---
---
---

Pilot Program: Verified Open Randomness powered by xFUND


UNIFICATION'S VERIFIED OPEN RANDOMNESS A new era of utility unfolds today for the FUND/xFUND ecosystem with VOR or Verified Open Randomness. Simply put VOR is used as an on-chain (ETH) event to call the Unification Network of Oracles to provide verified Randomness (similar to Chainlink VRF, but with a few key advantages) Verified Open Randomness is a critical component of the growing NFT and gaming sectors. We will release a dedicated article on use cases, but in short summary VOR is useful forGenerative NFT that requires true randomness (perhaps there are valuable traits)On Chain GamingLottery and LootboxesWhy VOR and How does it work? The first thing many people ask is why do we need VOR when we can just use built in ETH functions to generate a random number? The reason is that Solidity has no built-in method for generating random numbers and other methods are subject to exploit by bad actors when there is financial incentive. The way that VOR works is that the client builds a random number request into their Smart Contract on the ETH network, which forwards requests to the VORCoordinator smart contract (which acts as a Router for requests, xFUND fee payment and fulfillment). VOR Provider Oracles monitor this contract for emitted events, and a random number, along with the proof of its generation are sent back to the VORCoordinator, which verifies it before passing the random number back to the client's smart contract.Verifying the Randomness By putting the random generation off-chain we vastly improve safety measures against miner attack almost to the point of effectively eliminating it, but at the same time, how do we trust the randomness of the Oracle which in theory could game the system the same way the miners did ? VOR Oracles use their secp256k1 private keys (the type of keys used to sign transactions on the ETH network) to generate randomness. When they register as a provider in the VORCoordinator smart contract, they register using the corresponding public key. This is where the verified aspect comes into play. When you query the contract/oracle and it returns a random number (which has been generated using its private key), in addition it returns proof of its generation — this proof is then verified by the VORCoordinator smart contract against the Oracle's public key before sending the result back to the client. For all intents and purposes, this acts in a similar way to transaction signature verification, ensuring that the randomness provided is cryptographically secure and sound. So by doing this we complete the loop of allowing true verified randomness to be queried on chain for applications where truth is important.How Do I Access VOR? Accessing VOR as a developer thankfully does not require you to deploy a separate contract, nor go through arduous "biz dev meetings" with our team. VOR is an open API access available in a free and trustless manner. Integrating VOR into your smart contracts is a relatively simple 3-step process:Import our Base smart contract into your own smart contractDefine a function to initialize a requestDefine a function to receive the random number The way VOR works is that you will submit a request to the VOR system via your contract, specifying the provider who will respond to the request. When you do this you will pay a small amount of xFUND to the contract. You can learn about and acquire xFUND here. The specified provider will generate the random number and proof, and send them back to your smart contract via the VORCoordinator smart contract. To access VOR, there is a small payment in xFUND required along with your request. This is used mainly to pay for the gas for providers to send back the random number.The Road Forward with VOR We are releasing VOR as "open access" in that it does not require bizdev calls or any specific permissions to access. We believe that trustlessness is the key to long term blockchain success. Currently VOR is operating on Rinkeby testnet and will have a mainnet release shortly. to access it, please check the documentation below or jump into our tech-discord to speak with the team https://discord.gg/SeB69w5 Source code Links: xfund-vor repo (contracts & VOR Provider Oracle software) — https://github.com/unification-com/xfund-vor VORCoordinator contract source (routes requests, fulfilments, xFUND payments) — https://github.com/unification-com/xfund-vor/blob/main/contracts/VORCoordinator.sol VORConsumer base contract source (developers integrate this into their contract) — https://github.com/unification-com/xfund-vor/blob/main/contracts/VORConsumerBase.sol VOR Provider Oracle software (run by VOR provider Oracles) — https://github.com/unification-com/xfund-vor/tree/main/oracle VOR NFT Demo — https://github.com/unification-com/vor-demos/blob/main/contracts/NFTCompetition.sol VOR DnD Demo — https://github.com/unification-com/vor-demos/blob/main/contracts/DnD.sol Rinkeby Testnet deployed contract links: VORCoordinator: https://rinkeby.etherscan.io/address/0x6d5Ba663dDCa573557c8420256Dc85F31D9762B0#code xFUNDMOCK Token: https://rinkeby.etherscan.io/address/0x245330351344F9301690D5D8De2A07f5F32e1149#code VOR NFT Demo — https://rinkeby.etherscan.io/address/0xE1426CE899537340E5551cF37Db813B75Ec6C579#code VOR DnD Demo — https://rinkeby.etherscan.io/address/0x79C288Eccc6319563811B4Ca0A1F9D28b561Daf4#code Documentation — https://vor.unification.io Pilot Program: Verified Open Randomness powered by xFUND was originally published in Unification Foundation on Medium, where people are continuing the conversation by highlighting and responding to this story.


---

FUND? xFUND? UND? OoO? Navigating the Unification Ecosystem


As many new people are joining our community, it is important to lay a groundwork for the foundations of the ecosystem. First off, Unification has been around since the beginning of 2018 where we raised a small amount of funds and issued the placeholder UND token. This was an erc-20 that was later used to swap for the native FUND token. It is important to know that both the erc-20 and the bep2 (binance chain) version of UND are technically tradable and in the wild, but are no longer supported for token swap. More or less don't buy them. You will know because it is called "UND" and not "FUND" FUND is the native token of the Unification Blockchain. You can view the block explorer here: Unification Mainchain Explorer And if you are interested in being a validator, there are lots of articles in this medium to follow or you can join our technical discord here: Join the Unification Community Discord Server! Lastly, to note clearly, FUND is NOT an erc-20 , you can store it on an exchange (list here) or you can use our native FUND webwallet Unification Web Wallet Many choose to hold their FUND in the webwallet because they can stake to validators and earn more FUND for staking. Each provider gives different commissions so you need to be aware. Also while the system is setup so that xFUND is only distributed directly to validators, there is one (FUNDThailand) (maybe more soon) that are arranging a manual payout of xFUND rewards. Get in our telegram group to network and connect. Now for xFUND, this is an ERC-20 and you can find out information about it here: Unification | Blockchain Solutions For Enterprise The short version is that 24 xFUND are minted daily and distributed to FUND validators. These can be traded freely. Their Utility is for off-chain governance of the FUND ecosystem and for on-chain (eth) payments to access OoO and other eth related services. (we have a very powerful one in development as we speak) https://medium.com/unificationfoundation/fund-oracle-of-oracles-for-secure-on-chain-pricing-information-a48916f763ac Now, OoO is the Oracle of Oracles, It is a defi based price hack resistant oracle and is powered by xFUND. You can see the base of the data feeds here Finchains: Crypto And then these are routed through our on-chain contracts for OoO. More details on this medium page (along with other things) Again this was a brief overview for newcomers. here again is your summary FUND — Native token, hold in web wallet buy and sell here https://www.coingecko.com/en/coins/unification UND — ded, don't buy it xFUND — erc20– 24 minted a day to FUND validators. https://unification.com/xfund/ OoO — onchain oracle powered by xFUND — uses price feeds from https://finchains.io/ Telegram here — https://t.me/unificationfoundation Website here: www.unification.com FUND? xFUND? UND? OoO? Navigating the Unification Ecosystem was originally published in Unification Foundation on Medium, where people are continuing the conversation by highlighting and responding to this story.


---

Discovering xFARM


With the advent of new decentralized finance technologies and xFUND, the foundation has released a system designed to incentivize the xFUND ecosystem. xFARM is a system that lets you stake xFUND LP (liquidity token) and then farm more xFUND While the majority are independent validators, the foundation still controls a fair portion of the nodes that produce xFUND and want to get this xFUND into full circulation. This is what we have done 1 — we have harvested xFUND from our house controlled nodes and put them into a "bucket." 2 — This bucket will feed the xFARM, which will yield 100 xFUND over the course of 14 days in its starting engagement. So about 7+ xFUND per day to be dripped proportionally among all stakers of the eth/xFUND LP token (more shortly on this). It is important to note that this 14 days/ 100 xFUND is an intro period and likely will be extended (indefinitely maybe?) with us reloading the farm as we collect more xfUNDNow for the "how-to" First, you will need to "add liquidity" to the Uniswap LP. To do this, you need xFUND and ETH. you will need to add them in equal parts. To get xFUND you can acquire it off of Uniswap or be a validator and maintain and node. WARNING: If you decide to get xFUND off Uniswap, then be aware there are "fake" xFUND pairs on there (searching for it may result in a fake one) Only use this link: https://info.uniswap.org/token/0x892a6f9df0147e5f079b0993f486f9aca3c87881 Once you have some xFUND, click the "add liquidity" button in the top right and approve. Please note the system will pair an equal amount of ETH at market price. Also note, you should be aware of how "adding liquidity" works and the inherent risks and realities. Ie. If the price of xFUND goes up, it will sell off your xFUND and give you more eth, but if it goes down, then it will be the inverse effect. After this is done, you can look in your etherscan and you should have a new token in there that magically appeared called "UNI-V2" when you have this simply go tohttps://xfarm.unification.io/ , connect your metamask on desktop (sorry at the moment only metamask and desktop)Approve xFUNDStake (click max)Then periodically come back and "Harvest" or if you want to exit, then reverse the process, which will include going back to uniswap after you unstake and removing the liquidity. That is all. It is a new process and may take some time to understand, but we are here to help in the telegram. xFUND Pair — https://uniswap.info/pair/0xab2d2f5bc36620a57ec4bb60d6a7df2a847deab5 xFUND farm contract — https://etherscan.io/address/0x0CE3D475a44a6C62DAdbD0489af6B1073350122a FUND Telegram — https://t.me/unificationfoundation xFUND information portal — https://unification.com/xfund/ xFARM — https://xfarm.unification.io/


---

What is xFUND? And how to participate in the ecosystem


As the industry moves forward in a "DeFi" revolution, there exists a clear synergy between on and off-chain tasks On-chain governance can be described as things that "need to be done on the computer" — i.e. things that validators can vote on like blocksize, upgrades etcetera. All the things that we herald as "decentralized". Whereas the reality is that for every decentralized task voted by the community, there is typically a "centralized" group of people putting these things together and running the thousands of other tasks that are required to keep a native blockchain running smoothly. So, who are these people and to whom are they accountable? Well if we had a typical corporate structure we would call the "overseers" the Board of Directors. The ones that can hire and fire the C-Levels and give them tasks, direction and high level policy to follow. So when we say, "off-chain governance", this is what we mean… The power to do any and all things within the Unification ecosystem that is not explicitly covered by on-chain voting. These things can include grant proposals, approval of partnerships, hiring and firing C-Levels and how to allocate company treasury. All things critical to an org, but requiring "human implementation" rather than strict on-chain commands. By the launch of xFUND, we have created an ecosystem where we seek to systematize and make perpetual — through a dual token system — an ongoing quorum through on and off-chain governance.How xFUND Works Simply put, xFUND is an erc-20 governance token which is used to propose and vote on issues regarding the foundation as described above. Voting may happen through an implementation of DaoStack or Aragon, we are still determining this as we speak. The distribution of xFUND is designed in a way to give incentive to validators on the FUND network. This is how it works: Every 24 hours at 00:00 UTC we take a snapshot of the "voting power" of every FUND validator on the network (there can be a max of 96). All of the validators are then placed into a "weighted emissions schedule" based on their total voting power (combination of self-delegated and what other stakers have delegated to them) The weighted lottery works in a way that there are a number of "entries" generated for each node. So even the smallest node with 1/1,000,000 of the power of the larger ones, will still get an entry. The purpose of this is to encourage filling of the 96 validator spots for better distribution and security. Then what happens is there is a "emissions schedule " generated which has 24 draws, each unrelated to one another, so winning an xFUND in the 1st draw does not reduce your odds in the next draw. This will assign 24 winning xFUND tickets to the validator's ERC20 address. Here is an example of the snapshot and emissions log 2020–10–06 The validators can then go to our dashboard to claim their accumulated tickets and mint their xFUND. It should be clearly stated that any xFUND claimed by a validator is fully in their custody. It will be up to individual arrangements between validators and stakers if xFUND will be shared. The network is designed as a fiefdom to reward the validators directly and give them the choice whether to share or keep for themselves.xFUND Tokenomics and Distribution The supply of xFUND starts at 0 with 24 being minted per day. Validators can claim these daily or whenever they choose in a batch. After launch the community may place a "liquidity pool" on Uniswap where fair market discovery may happen. xFUND Roadmap 1- Liquidity Geyser — If the community chooses to start a liquidity pool on Uniswap, the foundation has agreed to support this pool by taking a portion of the xFUND collected with foundation staked FUND and creating a Yield Farm where xFUND is distributed to those providing for the xFUND/ETH liquidity pool. 2- Governance — shortly after launch, we will begin exploring the implementation of a tech-stack for governance. There you have it, that is xFUND. If you want to go deeper into the tech supporting xFUND, our CTO Paul Hodgson will be coming out with a companion technical article shortly.Important links https://www.coingecko.com/en/coins/unification — Coin Gecko Page for FUND http://www.unification.com/xfund — general information page https://info.uniswap.org/pair/0xab2d2f5bc36620a57ec4bb60d6a7df2a847deab5 — xfund/eth Uniswap pair https://xfund.unification.io/ — validator claim portal https://etherscan.io/address/0x892A6f9dF0147e5f079b0993F486F9acA3c87881 — xFUND smart contract https://discord.gg/DaYrYjg — Technical Discord chat for Validators https://t.me/unificationfoundation — Telegram general chat. https://t.me/UnificationOfficial — FUND Ann Channel (subscribe) Please join our TG and ask any questions you may have. What is xFUND? And how to participate in the ecosystem was originally published in Unification Foundation on Medium, where people are continuing the conversation by highlighting and responding to this story.


---

Why Most Crypto "Partnerships" are Vapor and How We Are Doing It Differently


Before we introduce our powerful new partnership with Finchains, we need to take a moment to set expectations clearly on what the word "Partnership" means at Unification. Clear and dry, clear as day — when we say "partnership," we mean:this entity is going to be consuming FUND starting today and we will tell you exactly how much. Think about that for a moment. In crypto, many people have been "trained" to believe that a partnership means adoption of the native coin, which means the "partner" will have to buy the coin off the market and make the price go up. Not a bad meme. In fact, I'd even call it good. But as we have learned, I have not to this day heard of any "partner" on any project who has bought a significant amount of coins for any project off the market as a result of the partnership. In its place, we get the spiel about "proof of concept" or "interoperability" or "one day this may happen" or, even better, "we are deploying on their cloud computing platform." But seriously — this stuff "makes the price go up" despite have absolutely zero to do with any fundamentals — Crypto for the most part is still in a world where we are betting on horse racing futures that never actually happen and value is gained from this speculation And sure, for some, this is great — people gunna hustle and make money — never hate the player who plays the game well, as they say.However at Unification — we are changing the game We are, as of today, redefining what it means to create value in Blockchain. Remember, the entire reason we are here is adoption — people actually using the coin. Yah — so we "missed" the big gold rush of 2017 and didn't have people throw 30M dollars at us for a whitepaper and that's fine. Having previous success in the tech industry, we didn't show up to cash out — been there, done that — we showed up to change the world vis-a-vis revolutionary blockchain technology. At Unification HQ, when we define our success criteria, our vision strives for the creation of a publicly adopted decentralized network that is the perpetual "Noah's Ark" of data. We don't believe in "more coins" or "partnerships" or getting "more exchange listings" (although that seems to happen naturally with adoption and community) for the sake of appeasing speculative traders. We actually built FUND as a public blockchain that is to data what Ethereum is to DeFi — ie. the standard bearer. So every single partner that we announce, and some may be big, some may be small, some may be very useful (as is the one today), we pledge to provide you with the following information: 1 — Who they are 2 — How exactly they are using a WRKChain/BEACON — including a link to public assets if these are available (not all of them ours, some keep their WRKChain data private- others do not) 3- Exactly how much FUND they are consuming STARTING TODAY and how and where they acquire this FUND. We cannot expect other blockchain "projects" to do the same, but we hope by setting the standard — others will follow and raise the bar for the industry which will quickly expose the real players from the charlatans. Remember that the FUND Public network has exactly 0% inflation and the foundation has the ability to mint and distribute in a locked format up to 10M FUND per year for 9 years. This brings the maximum total lifetime supply to 210M in 2029. Any amount beyond 10M per year needs to be market bought. The first partner, Finchains, is consuming 600k FUND per year. We are playing Moneyball here. Strap in.Introducing FINCHAINS: The Fully Transparent and Decentralized Price Oracle for Quants and Arb Traders. The first WRKChain called Finchains.io (best viewed on desktop) was deployed earlier today at 16:02:52 UTC on May 26th 2020 — and is the culmination of a collaboration with a collective of active Quant traders. The purpose of Finchains it to provide transparent decentralized price oracle data for traders in a number of industries. Specifically the function1- Take snapshots of certain price indexes across multiple exchanges2- Compare these price for discrepancies and slippage3- Maintain an immutable and historical on chain record of all of these prices. How this can specifically be used is traders can query the smart contract and find historical slippages between exchanges and set their trading algos armed with this knowledge. The Price Oracle does offer near real time data, but is more focused on being a decentralized storing house for this data rather than trying to compete to be nano-seconds faster with current data feeds For example see here First thing you need to know is all the columns are sortable (just click) — you can see that there was around a $198.74 difference in price of BTC around 03.32 UTC between Bitfinex and Probit. This is not much to note after the fact, but by querying the smart contract and analyzing the data- then profitable trading bots can be built. or see here for example: We can see that for a time period, Digifinex (a smaller but liquid exchange) was trading quite low on the price of BTC and further down the chart- Bittrex was again high. Technically speaking how it works is that Finchains is an independent WRKChain — which is registered to the FUND Mainchain. WRKChains can be more or less private chains which gives them the advantage in scaling horizontally — however in order to maintain immutability, the WRKChain then will timestamp at a fixed interval to Mainchain — the current cost of time stamping is 1 FUND per stamp. There is a block produced on Mainchain every 5 seconds — however it is not required to stamp that often. In the case of Finchains they are stamping once a minute. This comes out to approx 600k FUND cycled into the system per year. You can see the on chain enterprise purchase order and here is an example of the WRKchain paying 1 FUND into the ecosystem for a stamp on block 205068 mined by SatsangG For the specifics of Finchains, we can say that this is still a day 0 release with many features and documentations to be added. For now it works on BTC and other top coins (including FUND) and the top exchanges and a few others for contrast. very shortly we will be adding more exchanges and pairs and there is a form linked on the page if you would like us to add your exchange or asset. Furthermore — we are also in progress of adding separate sections for both energy and FX. We will dedicate another post to Finchains once the full feature set and documentation is released, however developers are able to query the onchain smartcontract — more technical details are in this articleWRKChains — Expectations and going forward We tell people directly- we are not playing the "partnership" game for the news — we are focused on bringing usage onto the FUND Mainchain. As we stated earlier — this game is moneyball — meaning we don't go for the homerun, but continually stack the odds in our favor through small and consistent wins. Today we deployed FinChains — that is 600k FUND into the ecosystem,. Next week we have a BEACON release in the ticketing sector that will consume FUND on a daily basis. The old saying goes, you do not need to outrun the lion- you just need to be faster than the guy next to you. Let's go. For more information on Unification please visit www.unification.com https://t.me/unificationfoundation https://twitter.com/UnificationUND https://www.youtube.com/channel/UCUrnvYlnrchkeIFBx4LzPGA/videos https://medium.com/unificationfoundation https://Github.com/unification-comCheckmate. Why Most Crypto "Partnerships" are Vapor and How We Are Doing It Differently was originally published in Unification Foundation on Medium, where people are continuing the conversation by highlighting and responding to this story.


---

We now have a $FUND Main-Net — Here are the Next Steps.


We now have a $FUND MainNet — Here are the Next Steps. FUND is the Noah's ark of enterprise data- now that the Mainnet is launched and deployed (May 14th 2020, one long day) we need to prepare for the next steps. This article will attempt to be a comprehensive reference point for the future to come and address the following 1 — Housekeeping Details regarding Exchanges and Swaps. 2 — Details of Supply, Staking, Wallets, Rewards and Market Caps 3 — The Unification Enterprise Alliance and the Road Forward. — —Wait, Where is my FUND? If you are reading this on May 14th — you likely fall into one of four categories: Cat 1 — you Filled out our swap form before May 14 08:33:41 UTC — Burned your UND and now have FUND in your mainnet wallet- If this is the case — you are good. If this is the case and you don't see your FUND — the most common reason is you need to update the Chrome wallet and switch to mainnet at the top. Once you do this — you should see your FUND. If you did all this and don't have FUND, then please get in touch to our main email with all your details including block explorer links. Cat 2 — You filled out the form after that and do not yet have FUND. If you were late we will still make allowance, but we have to audit and verify manually — we will try to send to you within 24–36 hours and will announce a hard cut off shortly. Cat 3 — You had your UND on a Centralized exchange and now are waiting for them to swap. We are waiting too. It is quite the technological feat for exchanges to swap wallets and the like — so we need to have patience with them and they have their own announcement schedules. Rest assured if your UND was on Bitforex, Digifiex, or Probit, it will be swapped to FUND and available to you shortly. Cat 4 — You didn't do anything — your UND is on metamask, a ledger, IDEX, or BinanceDEX — please go and fill out the form and SWAP asap — you may lose all your UND and not receive any FUND unless you do this today. Those are the answers we have — we will announce more as soon as we have them — best to join our FUND Telegram Announcement Channel — for up to the minute details.So What Do I Do With my FUND? FUND is the way that you pay tax for your WRKChains to timestamp data to the public Mainchain — this is the primary use case. FUND is also a network that is secured via staking so you can stake or delegate your FUND. As of today there is 120,000,000 FUND issued, of which 62,462,227 are circulating. You can calculate the supply via our API's at this link or check CoinGecko who has an updated page as of right now Or just subtract whatever is at wallet address und1fxnqz9evaug5m4xuh68s62qg9f5xe2vzsj44l8 from total supply to get circulating supply as that is our cold wallet address. However "real circulating supply" is a little more complex because of the staking and delegation mechanism. The short version is that you can run a node and stake your FUND and that places it out of circulation and will require a 21-day unbonding period if you wish to return it to circulation. If you are non-technical you can also just use the Chrome wallet and delegate to others to stake for you. Full details on delegation of FUND can be found at this article A few things we should point out when deciding who to delegate your FUND. 1 — A Rogue Validator cannot steal your FUND — the way the system works is you delegate it to them, but you still always have custody — the only way FUND can ever be removed from your wallet is if someone has access to your private keys — That being said — the worst-case scenarios are the following: a — They have a high "max commission rate" like 50% and but when you sign up with them are offering lower commissions. So they can always quietly change their current commission rates to the max setting without notifying you. The solution is to either trust your validator or pay attention to the max commission rate and know they can always put it to that ceiling at anytime they like. For instance — this validator is offering 10% commissions — but their max rate is set to 50% — you can see this information by clicking on validator details on the FUND block explorer 2 — A Validator goes belly up, fries the circuits, and disappears. If this happens you may not have access to your FUND for 21 days while it unbonds. On the same note, once you stake- you always have a 21-day unbonding period and we are working on a data feed which will show you exactly how much FUND is staked at any given time so you can calculate current actual liquid supply. With Regards to Rewards As inflation is set to %0, the only way that validators will collect FUND rewards is through the usage of the network. Fortunately next week we have an exciting partner to begin using the network and we expect them to be using enough FUND as tax to give a de facto inflation rate of around 8–9% p/a split between all validators. As already stated, the only way that FUND can be minted is the Enterprise can mint up to 10million eFUND per year for 9 years to sell to enterprises as part of service contracts — These eFUND can only be used to pay tax and cannot be transferred. After tax is paid, they are kept as regular FUND by the validator as a reward. Any FUND above 10m p/a that is required for enterprise service contracts will have to be market bought. Since the foundation raised under 1 million USD (as opposed to 8–9 figures like most projects) this is how they continue to fund themselves. With sufficient demand and business development, we expect enterprises to consume well above the 10m p/a minted as it is our primary focus ongoing. Lastly from a technical note, when looking at the FUND Block Explorer you may notice something called "nund" this is the micro denomination of FUND whereas 1 FUND = 1,000,000,000 nund — this number will also be seen on "voting power" as it is denominated in nundThe Unification Enterprise Alliance We consider it the "cool kids club" of Enterprise data and somewhat like a Noah's ark. Ie. we are creating an interconnected web of Enterprise WRKchains — almost like a franchise model where we have beacons in every industry then in turn bring others into their fold. This deserves multiple articles to go deep into the details- but we wanted to put it here as something to expect for the road forward as we announce more partnerships and clients starting with the one next week who will begin operating on the WRKChain. That is all for today — there is more to explore and lots to learn. Take some time, do your research — here is an easy compile of links to get you started Unification Main Website Unification Enterprise Alliance FUND Block Explorer FUND Developer Tools and Documentation FUND Status Information Page Unification Telegram Discussion Unification Telegram Announcement Unification Twitter We now have a $FUND Main-Net — Here are the Next Steps. was originally published in Unification Foundation on Medium, where people are continuing the conversation by highlighting and responding to this story.


---

Introducing $FUND


This was a long time coming and news that we had to keep under wraps while we verified our findings. As the we approach the Genesis of the Unification Mainnet, the following actions will be executed to optimize the supply & utility of the network: 1 — Mainnet Unification will operate under a mainnet issued token named FUND. $FUND is the actual token for the project and $UND was the testnet token. 2 — $FUND has a Total Supply of 120million FUND. Details on distribution can be found here 3 — All UND in circulation (approx 45million) will be able to be swapped 1–1 for FUND — please see this article for details on how to swap UND The reasons for this is that UND was minted as a test-coin but as it was ERC-20 and BEP-2 it was not functional on an active public network. Because of this we minted 2 Billion UND (split between ERC20 and BEP2) of these only 45,000,000 (approx) ever entered circulation with 1,955,000,000 forever sitting in cold wallets. For various reasons, including to make things very cut and dry to avoid confusion, the test-coin UND has been sunsetted and only FUND with it's total supply of 120,000,000 will operate on mainnet. The usage of the $FUND token is as follows: The Unification ecosystem is divided into Mainchain — the full public network and WRKChains which are independent enterprise chains that are able to properly scale at cost and resources. When a WRKChain produces a block, it will need to hash that block and send the headers to Mainchain for immutable public validation — For this they are required to submit the FUND token as tax. With regards to current community members — practically speaking this is what you can expect. a — as of right now we have Bitforex, Digifinex and Probit confirmed in the transition to FUND and token swap — Any UND you hold on these exchanges will automatically be converted to FUND at mainnet. Other exchanges will be announced as they are confirmed. b- If you have self-custody of your tokens then you can perform the token swap with self custody by following these directions — all UND burnt will be issued the equivalent amount of FUND. c — Coin Market Cap and Coin Gecko will likely not be updated right away as they always need a few days to review — although we expect them to update soon enough. This all goes live on Mainnet- which is still scheduled for May 14th — Please get your token swap in or on one of the exchanges before then. Note: For those looking to secure a Node on The Unification Enterprise Alliance, you can find out more info at https://unification.com/alliance/ (password: alliance) Introducing $FUND was originally published in Unification Foundation on Medium, where people are continuing the conversation by highlighting and responding to this story.


---

Unification Mainnet Dates and How to Token Swap


'Money Coins' by Wilerson S Andrade, https://www.flickr.com/photos/will_spark/8603572862/. Licence at http://creativecommons.org/licenses/by/2.0.Unification Mainnet Dates and How to Token Swap, HONOR SWAPS END FEB 12th PLEASE NOTE: This article was published in May of 2020 and we gave a 3 month window to conduct swaps which most adhered to, but now that FUND has a "new life" we are getting many people coming out of the woodwork looking to Swap. This was not our intention as the new supply is locked, but we have been making exceptions on a case by case basis. This update to the article marks an end of the extended honor period for swapping. You have until Feb 12th 2021 to complete the instructions below and we will not be able to swap any UND->FUND after that point. We apologize if you read this too late, but we have made multiple efforts to inform and contact people, but only the price rising on FUND seems to wake people up. :-D Our DM's will be open to conduct the swap the next few days, please read below for instructions. — — — — — We're excited to announce the Unification Mainnet finally coming online to bring a vision we've worked for two+ years to be a reality. We thank all of you who have supported and believe in the Unified vision and invite you to join us on the Mainnet with the instructions below to enable staking, validation & Enterprise use of the Unification Mainnet. In this article, we are going to be sharing the following: 1- Mainnet deployment and timeline. All relevant links and expectations will be set 2-How to Token Swap your ERC20 and BEP2 UND for Native FUNDMainnet Deployment May 14th, 2020 — is the date. Turning on the lights to a decentralized monster is nearly like giving birth to a child — we hope this article to be a comprehensive reference point that any interested party could refer to get links, instructions and information for anything related to the FUND Mainnet- Basically- just BOOKMARK this and it will be your start page for all things FUND related. Some important things to know: 1— As the ERC20 and BEP2 version of UND is being sunsetted — UND will be delisted from BinanceDEX and IDEX — as those are decentralized exchanges that do not support native tokens for obvious reasons. 2 — Because of Staking and Block Rewards (estimated 10% p/y) you likely will want your own wallet regardless — Please see the staking FUND article for information on how to stake and the FUND token supply article for information on block rewards.How to Make a Native UND Wallet All the tools for making a wallet on TestNet will duplicate over to Mainnet- including your private keys and recovery words. Follow the directions here to make a FUND Mainnet Wallet with our Chrome Extension. After You install the extension, connect to any version of the FUND-Mainchain-Testnet For those technically minded, we recommend you use CLI to make your own secure wallet- Instructions are further in this article. 2- DM us and tell your addresses you want to swap and he will give you a burn address and further instructions. Please note you must do this by Feb 12th 2021 in order for the swap to be honored.Reference — — Technical and Secure wallet creation method The safest way to create a mainnet account is by using the undcli command line tool. These tools are distributed by the Unification Foundation here. Here are some convenient links:The Mac OSX toolThe Linux toolThe Windows tool Once you have uncompressed the files, and granted permission, the keys can be created using the following command:undcli keys add demo The word "demo" in the above command is just the name you want to give your account. You will see a result like this: Keep your secret words safe. The Unification Foundation cannot recover your account for you. That's it, and well done. See you on Mainnet. Questions? please ask in our Telegram discussion group. www.unification.com Telegram Announce: https://t.me/UnificationOfficial Telegram Discussion: https://t.me/unificationfoundation Twitter: https://twitter.com/unificationund Unification Mainnet Dates and How to Token Swap was originally published in Unification Foundation on Medium, where people are continuing the conversation by highlighting and responding to this story.


---

The Unification New Genesis Event: 88% of UND Supply Destroyed!


As we look ahead to the imminent release of Unification's Mainnet launch and token swap, there have been rumors swirling about what may be the largest token "sunset" ever in the history of blockchain. This combined with the announcement of the Unification Enterprise Alliance sets FUND as the clear "pipes and rails" infrastructure provider for all enterprise blockchains. Let's get right to the facts as today we write history!Unification will destroy 88% of the total supply (880 million UND)! To explain how this process works and what the result will be, we will first explain the current situation. When we initially generated tokens in Feb 2019 , we minted 1 Billion UND tokens on an ERC-20 contract and then only distributed an amount to satisfy demand, (in this case about 4%) while keeping the rest in cold wallets (approx 96%). Several months later, we introduced a dual token standard of BEP-2 on Binance Chain, doing 1:1 swaps with the ERC-20 UND tokens to maintain a consistent circulating supply which has been stable at nearly 44 million UND for the past year. As we transition from testnet to mainnet and having gone through much modeling set out a long term sustainable token model, the network will transition into a permanently decentralized infrastructure vehicle maintained and secured by the community. To ensure this, there is a defacto destruction on approx 880m testnet UND tokens which will not be swapped to the native mainnet FUND tokenThe Unification New Genesis Event Currently there are approx. 44 million (~4.4%) out of 1 billion UND tokens in circulation in a dual ERC-20/BEP-2 format, this information is also available on CoinMarketCap. On mainnet launch (details to be released soon) all of the 44 million UND tokens in circulation will be available to be swapped to native FUND on a 1:1 basis. These 44 million UND, together with 76 million FUND which are allocated to the Foundation and entities that receive their allocation at mainnet, will form the total supply which at that point will be 100% in circulation. Everything else, 880 million UND (or 88% of the current total supply) will be destroyed and permanently removed from activity, together with the swapped ERC-20 and BEP-2 tokens. This makes Day 0 of mainnet with 120 million FUND total supply and 100% in circulation.Future Inflation Schedule There is zero inflation of the supply on the secondary markets but the Foundation has the ability to mint and distribute locked tokens, which can only be used to pay network tax, but can not be staked nor sold on the market. The number of newly minted, locked tokens is 10 million FUND per year for 9 years, until the maximum supply of 210 million FUND is reached.Please note that the information on CoinMarketCap will be updated at earliest on mainnet launch with FUND as the new ticker.Breaking Down The New Circulating Supply It is important to note that starting on Day 0 of mainnet there is a commitment from the Foundation and vested entities to stake at minimum 50% of all FUND in circulation in order to secure the network. In a young network we believe that it is critical to ensure security and performance over immediate decentralization. It should be noted that this is nearly the same case for the majority of projects using a similar staking ethos. The 10 million FUND added to the network per year gives a supply increase rate that will start at maximum 8.3% and will decrease per year. This is important to establish long term stability.How Enterprise Clients Acquire FUND If an Enterprise chooses to join the Unification Enterprise Alliance (more details in an upcoming article) they will have access to purchase limited amounts of FUND directly from the Foundation with a "locked" tag on it. Locked FUND cannot be sold, transferred or staked. It can only be used to pay network tax. In order to perpetuate the long term health of the FUND economy the Foundation will only mint FUND tokens with the "locked" tag to Enterprises on the following condition:No more than 10 million FUND issued to be consumed per year in total across all enterprises. This indicates a cap of 10 million new FUND introduced in the ecosystem per year, until the maximum supply of 210 million FUND is reached. Any FUND that an enterprise needs that is beyond the 10 million per year will need to be acquired on the open market.Note, since there is no raw inflation this number is on par more or less than the "inflation" numbers of comparable chains.These FUND tokens are newly minted and sold directly by the Foundation as part of package services contracts (so the client will pay the Foundation a fee for development work bundled with FUND for network access). Since the Foundation raised a very small amount of money initially (less than 1 million USD) this is how they will continue to fund themselves. Interested enterprises can first join the Unification Enterprise Alliance to be connected with a Unity Agent and be funnelled in the FUND acquisition process. Here is an example of the form request to acquire FUND for enterprise purposes.The Unification Enterprise Alliance (UEA) And The Road Ahead Unification's mainnet represents the "pipes and rails" — the roadways of the robust infrastructure required for mass adoption. Whereas the UEA is an intra-industry alliance allowing immutability and transport of data. UEA is where we elevate the network from a "robust technology project" into the backbone of the future of enterprise blockchain. When people ask us "who are Unification's competitors?", we don't allude to popular networks like Ethereum or EOS. While those are good experimental blockchains that have demonstrated proof-of-concept, the real competitors of Unification are Oracle, SAP and legacy database providers — established enterprise giants whose market share we are gradually tapping into. As the world and technology evolve symbiotically, the walled gardens that have been a standard part of our technology experience will no longer be acceptable and a new, decentralized standard of community-owned technologies will become the norm, with FUND being a pioneer of the wave. To get involved, there are a few ways. First off, you want to subscribe to our email updates which give a good overview of updates from the Foundation along with new members who are constantly joining the UEA. Secondly, make sure to follow us on Twitter and Telegram where you can engage in real time with the team, Also keep an eye out on our Announcements Channel because our next article will include news revealed of the initial UEA partners joining the alliance.Follow Unification on social media:Website: http://unification.comTwitter: https://twitter.com/UnificationUNDTelegram announcements: https://t.me/UnificationOfficialTelegram chat: https://t.me/unificationfoundation The Unification New Genesis Event: 88% of UND Supply Destroyed! was originally published in Unification Foundation on Medium, where people are continuing the conversation by highlighting and responding to this story.


---

Unification "Leaves are Falling" update — (Mainnet is Coming!)


Unification "Leaves are Falling" update. The change of summer into fall means not only are our devs grinding away towards a glorious mainnet swap, but also a short conference tour. First we can talk about the "fun stuff" from our mini tour in Korea and Japan and then we can get down to Business including details on our Partnership with AMLParters and the nitty gritty of Finchain along with the Mainnet Rodmap. First the travel… September saw our team go on a Mini-tour of Asia, first to Korea Blockchain Week by D.fine which is one of the largest "commercial" conferences in Asia (I stress commercial, because the next one was pure Utopian tech) This was an excellent opportunity for high-value networking and partnerships as many top players from the region and globe came to Seoul for a few days of meetings and dinners. Specifically, we began talks with a Korean multi-national about implementation a test project on the UND blockchain for one of their entities. Interesting enough we also got deep into the reality of what a "blockchain partnership" really means. In the industry (at least during a bull market) when people hear "partnerships" they expect that to mean that there will be natural coin usage (aside from speculation) and hence more demand for the coin and hence the price of the coin will go up. Well, typically (at least with other companies) this is not how it works. These partnerships are typically closed proof of concept studies that actually have zero usage of the coin. Think about it, why would a commercial company who is interested in profit, marry themselves to an open source "coin" that is speculative in value which would force them to buy at current market rates? Since most blockchain stuff is "open source" why wouldn't they instead implement a predictable option? Well they do, that is why we built Unification. If you have read our whitepaper — you will have seen that Enterprises have a fixed cost which means they can budget for actual usage instead of having to fight against speculators. This is where real value is derived and more on one of our leading partnerships shortly. After Korea, we headed over to DevCon in Osaka, Japan which is regarded as the premiere tech-only conference centered around anything and everything Ethereum. (Note: while Unification has no vested interest in the Ethereum mainnet or the "ETH" coin, we do build off of a fork of one of the codebases so there is much tech alignment in the trenches) This was lots of amazing sushi dinners, tech workshops and deals made that will lead us to the UND mainnet deployment — which incidentally is looking good for a December release. The mainnet "event" will include a very easy token swap and favourable metrics for all holders and stakers. More on that to come. On the Bizdev side, as earlier mentioned, Unification signed a partnership with AMLPartners for part of their RegTech infrastructure. Details on the partnership can be found at this press release, but it is indicative of the future of blockchain — which we like to call the "invisible blockchain." Which humorously said is about as interesting as trying to explain TCP/IP (the backbone of the internet we use today) This shows you the realities and the future. Blockchain is useful, Unification is useful, but it is about as "interesting" as a box of cables and wires. That being said of course these "cables and wires" are the future backbone of the new decentralized internet. Unification "Leaves are Falling" update — (Mainnet is Coming!) was originally published in Unification Foundation on Medium, where people are continuing the conversation by highlighting and responding to this story.


---
---
---
Celsius Files for Approval to Sell Stablecoin Stash to Fund Operations


In the latest development in the ongoing Celsius Chapter 11 bankruptcy case, the beleaguered platform has now sought approval to sell its reserve of stablecoins. In the request, Celsius leadership stated that the company's assets include approximately $23 million worth of stablecoins, spread across its US, UK, and EU entities, respectively. A curious detail is that although the US and UK branches are listed as debtors in the documents, the EU one – Celsius Network EU UAB – is described as a non-debtor. Resources Would Ensure Funding for Celsius' Operations The request, however, does not seek to free up funds in order to pay back anxious creditors. Instead, the cash reserves potentially generated by the sale would go towards funding Celsius' operational costs – which casts doubt over whether the court will see this as appropriate use of the debtors' dwindling assets. Judge Martin Glenn, who presides over the case, has already approved a motion filed in August allowing Celsius to mine and sell Bitcoin, despite the fact that the lender warned the court that the activity would not generate profits immediately due to required investments in mining infrastructure. So far, the firm has only allowed $50 million in withdrawals to creditors with Custody and Withhold accounts – a minority of the platform. Further Deliberation Due on October 6 According to the document, the preliminary investigation into Celsius' request does not brea...
---
US Investment Giant KKR Tokenizes Private Equity Fund on Avalanche Block...


Global investment giant KKR & Co has partnered with digital asset management firm Securitize to tokenize its private equity fund on a public blockchain network. According to an official press release, the partnership will allow the KKR to tokenize its second Health Care Strategic Growth Fund on the Avalanche blockchain, making it accessible to investors with at least $5 million in investible assets. KKR Offers Tokenized Funds to Investors The growth fund is a $4 billion vehicle that invests in growing healthcare companies in North America and Europe. Dan Parant, managing director and co-head of US private wealth at KKR, stated that the firm has been receiving increasing interest from individual investors regarding the fund. He also noted that tokenized funds eliminate many of the barriers that prevent individual investors from accessing private equities. For instance, tokenized funds allow individuals to easily access private equities while enabling them to invest smaller amounts. "With its ability to digitize operational inefficiencies and increase ease of use for individual investors, blockchain technology has the potential to play an important role in the future of private markets," Parant added. With the help of Securitize's tokenized feeder fund on Avalanche, eligible investors will be able to purchase KKR's growth fund. Investors will have to hold the security for a year before selling it to other qualified purchasers on a sec...
---
Near Foundation Introduces a $100 Million Fund Dedicated to Web 3 Develo...


Near Foundation - the Swiss non-profit that oversees the development of Near Protocol - reportedly partnered with the VC firm Caerus Ventures to launch a $100M venture capital fund and venture lab. The main goal will be to support engineers, builders, and developers who work in the emerging Web 3 sector. Earlier this year, Near Foundation expanded its presence toward Africa, teaming up with the Kenyan blockchain community Sankore. Over the course of the agreement, both parties plan to establish a blockchain unit in the region that will focus on crypto innovations, education, and talent development throughout the continent. The Multi-Million Fund A recent coverage informed that Near Foundation and Caerus Ventures are willing to support the efforts of Web3 participants by introducing a venture capital fund. The Swiss entity will lead it, which will have an initial closing of $50 million and a target of $100 million. 'The creators, talent, and franchises with reach and influence spearheaded that growth and will now drive the adoption of blockchain at scale. But this time, they and their fans will have greater access to the value created,' said Marieke Flament, CEO of the Near Foundation. For his part, Nathan Pillai - Founder of Caerus Ventures - claimed that Web 3 technologies are yet to reveal their real value and change current trends. He said he's been 'hugely impressed' by Near Foundation's approach to back up developers and empower creators and consumers with more control o...
---
Singapore's Whampoa Group Announces $100M Venture Fund for Crypto Invest...


Singapore's asset manager Whampoa Group plans to set up a venture capital fund and a crypto hedge fund for investments in digital assets. Upon early estimations, the company intends to allocate $100 million. $100 Million Venture Capital Fund The group has earmarked $100 million for the venture fund while it plans to raise $50 million for the crypto hedge fund. It has set up a new entity called Whampoa Digital, which aims to attract third-party capital to invest in the digital assets market. Whampoa Group's multi-pronged investment strategy includes a $100 million private market asset fund and a $50 million public market hedge fund, media reports said. The private venture capital fund, which is likely to be launched in the next quarter, will invest in early-stage start-ups in Web 3. Subsequently, Whampoa Digital will increase the fund's size to scale up investments. 'We think there is great conviction in this space. The venture capital fund will help us to expand our footprint in this area,' Shawn Chan, CEO of Whampoa Group, told Reuters. He further added that the proposed crypto venture fund has received encouraging responses from Asian tech firms and business groups. High internet penetration and demographics promise mass adoption of Web3 products and services in Southeast Asia, Shan elaborated. Whampoa Group Whampoa Group is a multi-family investment firm co-founded by Amy Lee and Lee Han Shih. Both belong to the extended ...
---
Asset Manager Brevan Howard Reveals Details of Crypto Hedge Fund in SEC ...


UK-based asset management company Brevan Howard has revealed details of its $1-billion crypto hedge fund that has been in the news lately. $1 Billion Crypto Fund In a statutory filing with US Securities and Exchange Commission (SEC), Braven Howard, a global asset manager with $25 billion in assets under management (AUM), provided details of two sub-entities that together raised over $210 million towards its planned $1 billion crypto hedge fund. Digital Asset Multi-Strategy Fund Ltd has raised $184.15 million from four investors, and the minimum acceptable investment was $10 million. Brevan Howard Digital Asset Multi-Strategy Fund LP gathered $29.71 million from six investors, the company said in its SEC filing dated September 6, 2022. In August, media reports suggested that Braven Howard's digital and cryptocurrency investment arm - BH Digital - had raised $1 billion for investment in cryptocurrencies and digital assets. It's believed that Breven Howard has created several sub-entities keeping in view different tax jurisdictions. Their assets under management will add up to $1 billion. These sub-entities are open-ended, meaning they can raise funds indefinitely. One Year of BH Digital BH Digital was launched in September 2021 as a crypto and digital asset investment division of Brevan Howard. It is mandated to provide institutional investors access to crypto, digital assets, and blockchain investment opportunities. Immediately before its launch...
---
Report: Reddit Co-Founder Alexis Ohanian's Seven Seven Six Targets $177M...


According to a recent report, the venture capital firm founded by Alexis Ohanian, Seven Seven Six, is planning to raise $177 million for a new crypto-centric fund. The new Seven Seven Six fund called Kryptós will concentrate on investing in cryptocurrencies like bitcoin and ethereum.Seven Seven Six Launches Cryptocurrency Fund Kryptós - Plans to Go Live in October On August 29, 2022, The Information reporter Kate Clark published a report that noted Reddit co-founder Alexis Ohanian's Seven Seven Six is raising money for a new crypto-focused fund called Kryptós. The company has been behind a number of investments tethered to the crypto and Web3 industry. For instance, Seven Seven Six led the Ethereum Web3 wallet platform Rainbow's $18 million funding round. In mid-December 2021, Seven Seven Six teamed up with Polygon to launch a $200 million social media Web3 fund. On Monday, The Information's report says the fund Kryptós is looking to raise $177 million and it will invest in crypto assets. Last April, Seven Seven Six was approved to operate as a registered investment advisor (RIA), and Clark reports that her publication read the Kryptós fund marketing paperwork. The Kryptós fund paperwork notes that there's 'potentially a unique opportunity' to obtain crypto investment vehicles 'at a discount.' Now that Seven Seven Six is a registered investment advisor, it can invest in digital assets and manage the fund for a fee. Clark's report further cites on...
---
Polygon's Sandeep Nailwal Leads $50M Raise for a Web3-Focused VC Fund


Polygon's founder, Sandeep Nailwal, alongside other Web3 founders, has raised a $50 million fund that will be focused on Web3 startups. The new venture will be called Symbolic Capital. The fund plans to differentiate itself by using a unique data platform to drive its investments and the support of portfolio companies. According to a press release shared with CryptoPotato, Symbolic Capital has announced the launch of a $50 million fund that will be focused on Web3 startups. The raise was led by Sandeep Nailwal - founder of Polygon, alongside Kenzi Wang, co-founder of Cere. Speaking on the matter, Nailwal said: The mission of my life is to get Web3 to masses, that will happen only if we have pioneering Web3 apps and Symbolic Capital has been setup to help those early stage developers to realize their visions. Symbolic will offer a level of support to our portfolio companies that is unique. We built blockchain companies from the ground up and are intimately familiar with the unique challenges these projects face. For Web3/token startup, it's not only about the product and product market fit, it's also about designing sustainable economies with pragmatic tokenomics building passionate communities around your product before taking your token public, marketing across both Web2 and Web3, BD, ad so much more.' Some of the initial investments of the fund include BlinkMoon, Planet Mojo, and Community Gaming. They've co-invested alongside other firms like a16z, Sequoia Cap...
---
Report: Investment Management Giant Invesco Launches Metaverse Fund


The investment management giant Invesco has launched a metaverse fund that will invest in a myriad of startups focused on metaverse technology, a Citywire report detailed on Monday. 'We will seek to capitalise on these opportunities through a highly selective, valuation-conscious approach,' Tony Roberts, Invesco's fund manager, explained.Invesco Reveals Metaverse Fund - Investment Manager Plans to Invest in Small, Medium, Large-Cap Startups On Monday, Citywire's Chris Sloley published a report explaining that the fund manager Invesco (NYSE: IVZ) launched a metaverse fund. According to the report, the Invesco metaverse fund will invest in small, medium, and large-cap companies worldwide that are dedicated to metaverse technologies like virtual worlds, non-fungible tokens (NFTs), augmented reality, play-to-earn (P2E) gaming, and artificial intelligence (AI). Sloley's report notes that the fund will be managed by Invesco's fund manager Tony Roberts and the deputy fund manager James McDermottroe. Roberts detailed that there are some very optimistic predictions surrounding the metaverse's future growth. 'It has been estimated that, by 2030, virtual and augmented reality could deliver a £1.4 trillion boost to the global economy,' Roberts said on Monday. As of July 31, Invesco disclosed it had $1.44 trillion in assets under management (AUM). The Invesco metaverse fund news follows a slew of companies and organizations getting into the metaverse this year. For instance, a report...
---
Canadian Pension Fund CDPQ Writes off Investment in Celsius


Canadian pension fund giant Caisse de dépôt et placement du Québec (CDPQ) has written off its investment in struggling cryptocurrency lending firm Celsius, acknowledging that the company entered the burgeoning sector 'too soon.' Speaking at a news conference in Montreal on Wednesday (August 17, 2022), CDPQ CEO Charles Emond said that the pension fund invested early into the cryptocurrency industry, which he said is 'in transition.' The CEO, meanwhile, noted that the fund employed due diligence and caution before betting on crypto. According to a statement from Emond: "The due diligence was quite extensive with many experts and consultants involved. The team came in cautiously. We had a 4% equity stake. The conversations we had internally were pretty straightforward. The teams are accountable for that." Emond's comments come nearly one year after the pension fund's investment in Celsius. In October 2021, CDPQ and growth equity firm WestCap, injected $400 million into the crypto lending platform, with CDPQ's share being $150 million. However, in July 2022, Celsius filed for Chapter 11 bankruptcy protection in the United States after pausing withdrawals in June. Meanwhile, Emond said that the company is weighing its 'legal options.' Featured Image Courtesy of Reuters The post Canadian Pension Fund CDPQ Writes off Investment in Celsius appeared first on CryptoPotato.
---
Canadian Pension Fund Writes Off $150M Celsius Loss, Believes They Enter...


A major Canadian pension fund manager has written off a $150M investment in crypto lending platform Celsius Network as a total loss, expecting an impending shutter of the once high-flying CeFi platform. According to a report from the Financial Times, the fund is the second-largest in Canada and has signaled the write-off as being indicative of the funds' expeditious decision to have exposure to crypto assets. Canadian Fund's 'Disappointment' Caisse de dépôt et placement du Québec, or CDPQ, is Canada's second-largest pension fund in the country, according to the Times, managing over $300B in funds in Quebec. The fund's stake in Celsius was written off 'out of prudence,' according to the report, signaling that the fund has no expectation of Celsius Network achieving any semblance of a recovery. The move comes less than a year after the fund described it's investment into Celsius as being indicative of it's 'conviction' in blockchain technology, and serves as another unfortunate domino in the Celsius downfall. Chief executive of the fund, Charles Emond, said that the fund 'went in too soon into a sector that was in transition, with a business that had to manage extremely quick growth.' While the fund outperformed benchmarks, it still recorded a loss of nearly 8% in the six months ending in June. Emond added that "the first six months of the year were very challenging... Whether it is Celsius or any other investment, needless to say that when we write it...
---
DAM Finance Receives Strategic Investment From Arrington Capital Moonbea...


[PRESS RELEASE - Miami, Florida, 11th August 2022] dPRIME Asset Modules Finance ("DAM Finance" or "DAM"), a protocol for creating purchasing power from cross-chain token portfolios, is pleased to share that it has received funding from the Arrington Capital Moonbeam Growth Fund. The investment in DAM Finance is the third major investment by the Arrington Capital Moonbeam Growth Fund, a recently launched $100m fund to fuel the Moonbeam ecosystem. DAM facilitates purchasing power from the broadest range of blockchain-secured collateral, including longer tail, yield generating, and real-world assets. In the protocol, borrowers deposit baskets of tokens in a single transaction to mint dPRIME, a Dotsama stablecoin on Moonbeam. DAM's innovation provides borrowers more flexibility in dPRIME issuance and vault maintenance by mutualizing the value of deposited collateral. As part of its product roadmap, DAM will utilize Moonbeam's infrastructure to unlock liquidity for assets native to other parachains and blockchains outside of the Dotsama ecosystem. "We believe the future is multi-chain and inclusive, a mentality that the DAM Finance team shares with us," said Michael Arrington of Arrington Capital. "DAM is taking a thoughtful approach to DeFi in creating a new model for purchasing power and risk management. We are thrilled to be supporting them as they embark to solve a missing component in today's environment." &ldq...
---
MEXC Activated the Investor Protection Fund After DMA Hack, Launches Pot...


[PRESS RELEASE - Please Read Disclaimer]MEXC Exchange A few days ago, the Polygon Network ecosystem project Dragoma (DMA) experienced abnormal price fluctuations after its listing on MEXC, as it fell sharply from 0.85USDT. MEXC immediately suspended DMA/USDT trading on August 8th due to abnormal on-chain transactions. It is understood that although MEXC announced an emergency plan immediately and closed related trading activities, some users still incurred certain losses due to the incident. In order to minimise users' loss, MEXC has withdrawn fund from the 'MEXC Investor Protection Fund' to purchase USTD potion airdrops for affected users. According to the relevant compensation benefits rules, users who traded DMA/USDT from 21:00 on August 7th to 09:20 on August 8th on MEXC will be eligible for this 'USDT Airdrops Program'. At present, MEXC has completed the distribution of compensation benefits for all the above-mentioned affected users. Founded in April 2018, MEXC currently provides one-stop services such as spot, contract, leveraged ETF, NFT index, etc. It is currently the top 10 cryptocurrency trading platform in the world. At the beginning of its establishment, MEXC set up the 'MEXC Investor Protection Fund'. When platform investors suffer losses due to platform or market incidents, the 'special fund' is used to compensate investors, such as the losses caused by the Dragoma incident this time. The fund was initially obtained from the handling fee. However, in orde...
---
LongHash Ventures Launches a $100 Million Web 3 Investment Fund


LongHash Ventures – an Asian investment firm and accelerator that's geared towards web 3 – has announced a $100 million venture fund for the decentralized web. The money will be targeted at "multi-chain Web3 infrastructure projects" supporting DeFi, NFTs, GameFi, and the metaverse. Per a press release shared with CryptoPotato on Wednesday, the fund will continue to raise capital until the end of the year, aiming for $100 million. LongHash has already backed over 60 projects, including Polkadot, Astar, Dodo, Coinshift, Acala, Zapper, Gnosis Safe and Balancer. The company has raised capital from numerous web 3 VCs, founders, and single-family offices. These include Hashkey Capital, NGC Ventures, Protocol Labs, Gnosis Safe, MEXC, and Synthetix founders Kain and Jordan Warwick, among others. LongHashX – the firm's accelerator arm – also received funding recently from Superscrypt at an undisclosed valuation. The accelerator has previously partnered with chains like Polkadot, Filecoin, and Algorand. Emma Cui, Founding Partner and CEO of LongHash Ventures, said the fund was launched due to a "massive influx of talent" from web 2 to web 3. "Our unique value lies in leveraging LongHashX to bootstrap the Asia ecosystem for the protocols that we invested in, and using our crypto-native knowledge and resources to help the teams achieve their potential and succeed," she continued....
---
US Bankruptcy Judge Freezes Crypto Hedge Fund Three Arrows Capital&rsquo...


A federal judge in a New York bankruptcy court has frozen the assets of crypto hedge fund Three Arrows Capital (3AC). 'A key part of this motion is to put the world on notice that it is the liquidators that are controlling the debtor's assets at this stage.'Bankruptcy Judge Freezes 3AC's Assets Judge Martin Glenn, a United States bankruptcy judge for the Southern District of New York, granted an emergency motion Tuesday to freeze the remaining assets of bankrupt crypto hedge fund Three Arrows Capital (3AC), CNBC reported, noting that it attended the hearing. The judge noted in the order that only the assigned bankruptcy liquidators are authorized to 'transfer, encumber or otherwise dispose of any assets of the debtor located within the territorial jurisdiction of the United States,' the publication conveyed. Global consulting and advisory firm Teneo was assigned to manage the liquidation. The firm was granted permission to subpoena Three Arrows Capital co-founders Zhu Su and Kyle Davies as well as companies that have done business with 3AC, including banks and crypto exchanges. An attorney representing Teneo, Adam Goldberg, stressed in the hearing: A key part of this motion is to put the world on notice that it is the liquidators that are controlling the debtor's assets at this stage. 3AC managed about $10 billion in assets as of March. The Singapore-based hedge fund filed for Chapter 15 bankruptcy protection in the Southern District of New York on July 1. Chapter 15 governs ...
---
Solana-Based NFT Marketplace Magic Eden Unveils Web3-Focused Venture Cap...


Prominent NFT marketplace - Magic Eden - has announced the launch of a new venture capital fund that will focus primarily on investments in Web3 games. According to the official press release, with the new gaming investments arm, called Magic Ventures, the company expects to tap the 'next wave of creativity and innovation in Web3 gaming.' Tony Zhao, a former key member of Tencent Games, has been appointed as its Head of Gaming Investments Alongside the launch of the venture arm, Magic Eden also announced the expansion of its gaming division. Dubbed 'Eden Games,' the San Francisco-based NFT marketplace will now fund its own games. As part of its expansion plans, Magic Eden has revealed onboarded new gaming leaders and forged new partnerships with game developers. Some of its finalized partnerships include Aurory, Genopets, Mini Royale: Nations, Nekoverse, Remnants, Yaku, Halfwish, VBA, and Sugar Realm. The CEO of the company, Jack Lu, commented, 'The world of gaming is a massive market that has just started to venture into the world of Web3. We intend to deepen our relationships with both gamers and game developers alike to champion the future of games on the blockchain.' The Solana-based NFT marketplace notched a place in the unicorn's league in less than a year since its inception. Just last month, Magic Eden raised $130 million in Serial B round of funding that was co-led by Electric Capital and Greylock, which pushed its valuation to $1.6 billion.
---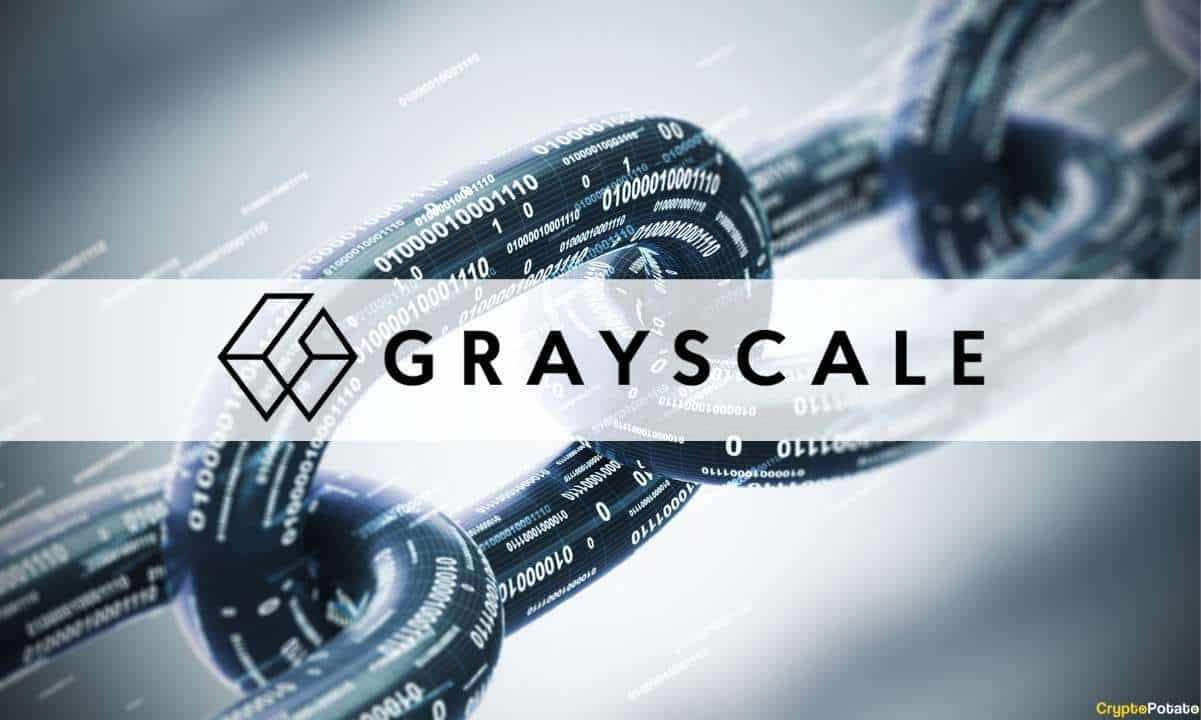 Here Are the 5 Cryptocurrencies Removed From Grayscale's Digital L...


Grayscale, whose focus lately has been primarily on turning its flagship Trust into a spot Bitcoin ETF, has removed five altcoins from its Digital Large Cap Fund. The assets in question are Bitcoin Cash, Chainlink, Litecoin, Polkadot, and Uniswap. The statement from earlier this week informed that the largest digital asset manager had sold 'certain amounts of the existing Fund Components in proportion to their respective weightings.' Consequently, Grayscale has removed BCH, LINK, LTC, DOT, and UNI from the Digital Large Cap Fund and will not add any replacements. Bitcoin continues to have the largest share within the aforementioned fund with 68.88%, followed by Ethereum 25.22%, Cardano (2.71%), Solana (2.23%), and Avalanche (0.96%). Grayscale has also removed Yearn Finance (YFI) from its DeFi Fund and will not replace it with another asset. Uniswap (56.35%) is the clear leader in this product, MakerDAO (13.49%), Aave (12.44%), Curve DAO Token (7.48%), Amp (5.52%), and Compound (4.72%) are next. Lastly, the asset manager has delisted Stellar Lumens from the Smart Contract Platform Select Ex ETH Index, where Cardano, Solana, and Polkadot have the largest shares. These changes come at an intriguing time for Grayscale, which has seen its AUM decreased considerably in the past year or so. The company is mainly focused on converting its Bitcoin Trust into a spot Bitcoin ETF in the States, which has seen little-to-no success. The SEC rejected Grayscale's latest application, which p...
---
Crypto Hedge Fund 3 Arrows Capital (3AC) Files For Bankruptcy


Crypto hedge fund 3 Arrows Capital is slated to be another pillar piece of 2022's bear market headlines, joining the likes of brutal bear market moments that include Terra Luna's downfall and CeFi's drama. While rumors have swirled for several weeks now about 3AC's status, limited details with concrete information have been released. That's evolving to close out this week, as new reports have shown that 3 Arrows Capital is filing for Chapter 15 bankruptcy in New York. A Dozen Headaches & 3 Arrows Makes For Chapter 15 In a bull market, it can all be rainbows and sunshine - and 3 Arrows was certainly seeing that with an AUM at around $10B earlier this year. As the tides have shifted this year, though, so too has the business operations. The unraveling began in early June with speculation that 3AC was failing to make owed payments, headlined by ~$80M owed to derivatives exchange Deribit. Following roughly a week or so of silence from 3AC co-founders Zhu Su and Kyle Davies, Su posted this this tweet, essentially confirming that 3AC was facing serious liquidity issues: We are in the process of communicating with relevant parties and fully committed to working this out — Zhu Su (@zhusu) June 15, 2022 It's been dominos ever since. CeFi platform Voyager Digital stated that they could lose in excess of $650M due to the 3AC collapse, according to the Financial Times; the platform has since suspended withdrawals and trading. Fellow CeFi player BlockFi also sustained roughly $80M...
---
Report: Embattled Crypto Hedge Fund Three Arrows Capital Files for Chapt...


The troubled crypto hedge fund Three Arrows Capital Ltd., otherwise known as 3AC, has filed for bankruptcy according to recent court filings. The court papers show 3AC is aiming for an ancillary Chapter 15 proceeding so liquidators and creditors cannot seize the firm's U.S. assets. 3AC Files for Bankruptcy - 'Tremors' From the Crypto Market Fall 'Continue to Reverberate,' Says JPMorgan Analyst Following the reports that Three Arrows Capital Ltd. (3AC) was reprimanded by the Monetary Authority of Singapore (MAS) and faced liquidation from a court order stemming from the British Virgin Islands (BVI), 3AC has reportedly filed for bankruptcy. Court filings were seen by Bloomberg's Jeremy Hill and the author published a report that summarized the situation. Hill says that 3AC has filed for a Chapter 15 bankruptcy, which allows proceedings to occur and protect insolvent firms in more than one country. Essentially, 3AC wants the bankruptcy recognized in the U.S., in order to protect the hedge fund's assets located in America. 'Representatives for Three Arrows filed the bankruptcy petition in New York on Friday, court papers show,' Hill explained on Friday. The law firm Latham & Watkins is representing Three Arrows in the U.S. bankruptcy [case],' the reporter added. 3AC's bankruptcy case was filed in the Southern District of New York in Manhattan. 3AC's main headquarters are located in Singapore but the co-founder Su Zhu said last April it planned to move to Dubai. As far as the BV...
---
Troubled Crypto Hedge Fund 3AC Reprimanded by Singapore's Monetary...


On Wednesday, it was reported that the crypto hedge fund Three Arrows Capital (3AC) was liquidated by a British Virgin Islands court and following the alleged liquidation, the Monetary Authority of Singapore (MAS) has reprimanded 3AC for misleading regulators. Furthermore, reports claim that liquidators in Singapore are attempting to seize the properties owned by 3AC co-founder Su Zhu and his wife.Monetary Authority of Singapore Accuses 3AC of Misleading Regulators and Exceeding AUM limits The troubled crypto hedge fund Three Arrows Capital Ltd., otherwise known as 3AC, seems to be facing issues from regulators in Singapore. Since 2012, 3AC was a well known crypto hedge fund that was started by two former Credit Suisse traders - Su Zhu and Kyle Davies. However, after being quite successful, 3AC allegedly invested heavily into Terra's LUNA after Zhu insisted that crypto companies 'don't want to be blown out during a supercycle.' It is assumed that one issue 3AC dealt with was an investment of $200 million locked luna classic (LUNC) which is now worth less than $1K. "You don't want to be blown out during a supercycle"@zhusu on @UpOnlyTV with @cobie and @ledgerstatus pic.twitter.com/fYqCXukGNN - Gabriel Haines.eth (@gabrielhaines) June 30, 2022 'There is speculation that the massive losses of [LUNC] caused them to use more leverage to earn it back - Also known as 'Revenge trading,'' one account explained on June 16. Two weeks ago, The Block's Frank Chaparro cited sources that ...
---
Report: Crypto Hedge Fund Three Arrows Capital Pitched a GBTC Arbitrage ...


Last week there was a lot of focus on the crypto hedge fund Three Arrows Capital (3AC) as the firm allegedly had a great deal of leveraged positions liquidated and there's been speculation about insolvency. According to a recent report, 3AC's over-the-counter (OTC) operation TPS Capital pitched a GBTC arbitrage opportunity before the company reportedly failed to meet margin calls.3AC Co-Founder Says 'Terra-Luna Situation Caught Us Very Much off Guard' - FTX CEO Sam Bankman-Fried Insists Problems Like 3AC Couldn't Have Happened With an Onchain Protocol Before June 14, which was the last day Su Zhu tweeted, the co-founder of Three Arrows Capital Ltd. (3AC) was very active on Twitter. Since then, Zhu and 3AC co-founder Kyle Davies are not active on social media at all, but the silence has not stopped people from investigating the company. This is because various reports indicate that 3AC positions were liquidated and some reports speculate that the Terra LUNA and UST fallout crippled the company with 'massive losses.' The same account indicates that it's possible that it caused 3AC 'to use more leverage to earn it back. Also known as 'Revenge trading,'' the report added. On June 17, it was reported by Reuters and the Wall Street Journal (WSJ) that 3AC was 'exploring options, including the sale of assets and a bailout by another firm.' Davies spoke with the WSJ and he told the press that the 'Terra-Luna situation caught us very much off guard.' Additionally, Michael Moro, the CEO...
---
Future Fund raises $3.8M to build a crypto micro-investment platform fue...


Future Fund, a Polish-based fintech start-up, today announced the conclusion of its private sale round. Investors who joined the project during this round provided $3.8 million for its development. The team of Future Fund is building a blockchain-based micro-investment platform fueled by cashback rewards – credit or debit card bonuses that refund cardholders small percentages of the amounts spent on purchases. They range from a few to even a dozen percent of the purchase value. Funds gathered by customers through cashback rewards will be collected in individual accounts on the Future Fund platform and then invested by a specialized investment fund. The investment fund is located in Switzerland, a country with modern regulations for fintech companies using blockchain technology. "Future Fund, the project we are building, is a revolutionary undertaking where blockchain and a community of enthusiastic consumers are going to change how cashback works – i.e. the amounts that sellers return to customers for shopping at various stores, both online and offline. They seem small only at first glance. Pooling them all together over the course of a year, the result is an amount that can generate a stream of additional, noticeable income over time and – in the long run – become a personal retirement "fund." Today, it's mostly marketing and tech platforms that benefit from cashback rewards. We are going to make this money work for Future Fund...
---
Report: Bitmex, Deribit Liquidate 3AC's Positions — Negativi...


Two days ago, Bitcoin.com News reported on the crypto hedge fund Three Arrows Capital (3AC) after reports claimed that the company was allegedly struggling with financial hardship and possible insolvency. Now the crypto firm Finblox is feeling the effects of 3AC's troubles, and a few digital currency companies have liquidated the hedge fund's leveraged positions. Speculation Concerning Financial Hardships Tied to Three Arrows Capital Continue There's a lot of rumors and speculation surrounding the crypto hedge fund Three Arrows Capital (3AC), and it seems to be affecting other crypto companies as well. Arguably, 3AC's problems started with its investment into the Terra blockchain, as it purchased $559 million worth of locked LUNA (now luna classic), which is now worth just under $700. The Twitter account called The Defi Edge (@thedefiedge) explained in a Twitter thread that after the Terra fallout, 3AC allegedly tried to get funds back by using more leverage to earn back its Terra investment losses. Although, markets shuddered even more after the Terra LUNA and UST implosion, causing a significant amount of liquidations across the entire crypto industry. Another account called Degentrading (@hodlkryptonite) said 3AC borrowed from every major lender and the firm faced significant liquidations this week. Furthermore, there's been speculation that 3AC was dumping a great deal of Lido's wrapped ether product called stETH, which was putting a burden on the stETH peg. Then a compan...
---
Foresight Ventures Launches 200m Foresight Secondary Fund I to Invest in...


Foresight Ventures launches 200m Foresight Secondary Fund I to invest in private round crypto assets that are looking to access liquidity during current volatile market conditions. The fund is launched with Bitget Exchange as the largest single LP. Current market conditions have not diminished our long-term outlook on the development of the crypto market, we want to cooperate with investors and projects to help improve liquidity and price discovery during these uncertain periods. This fund aims to purchase unvested tokens, SAFTs and other illiquid forms of investments that are looking for short term liquidity. Foresight Ventures backs innovative and disruptive crypto/Web3.0 projects. We believe crypto will define the next few decades of innovation. We invest early, make decisions fast, and provide wide-ranging support from our ecosystem. For any enquiries please email: fv@foresightventures.com About Foresight Ventures: Foresight Ventures believes crypto will define the next few decades of innovation. The fund invests early and makes decisions quickly, providing wide-ranging support for projects from its robust ecosystem that includes major market players crypto exchange Bitget, and crypto wallet BitKeep. Its founding and partnership team includes veterans of some of the top financial and technology firms dedicated to sourcing and supporting the next generation of disruptive innovations across Web3.   This is a sponsored post. Learn how to reach our audience here. Read d...
---
Report: Three Arrows Capital Liquidated for Millions, Sources Say Crypto...


According to 'well-placed sources,' speaking with The Block reporter Frank Chaparro, the digital currency hedge fund known as Three Arrows Capital (3AC) may be facing insolvency after significant liquidations. Sources say that the 3AC 'liquidation totaled at least $400 million' and the hedge fund's founder Su Zhu tweeted about 'communicating with relevant parties' Tuesday evening (ET).'Well-Placed Sources' Say Three Arrows Capital Was Liquidated for at Least $400 Million, Hedge Fund Allegedly Maintains 'Limited Contact With Its Counter-Parties' The crypto hedge fund Three Arrows Capital Ltd. founded by Su Zhu and Kyle Davies in 2012 could be on the brink of insolvency, according to a recent report. The Block's Frank Chaparro reported that sources remarked 3AC may have been liquidated for roughly $400 million. The sources also noted that 3AC has 'maintained limited contact with its counter-parties since being liquidated.' Dune Analytics data indicates that 3AC's portfolio allocation is around $372.47 million and that has seen a 24-hour change of around $139.12 million. While 3AC's portfolio consists of tokens like AAVE, BAT, CEL, FTT, GUSD, LIDO, and LINK, currently $166 million is now in usd coin (USDC). The second-largest 3AC allocation is held in serum (SRM) as the hedge fund holds $46.3 million in SRM. 3AC was also invested in the Terra ecosystem of tokens and it allegedly lost significant capital from the LUNA and UST fallout. Meanwhile, as there has been no official wor...
---
PWC: Majority of Crypto Fund Managers Surveyed Predict Bitcoin Could Rea...


Major financial services firm PWC has conducted a study and found that the majority of crypto fund managers surveyed believe that the price of bitcoin would be between $75K and $100K by the end of this year. Bitcoin's Price Estimate by Crypto Fund Managers PWC, a Big Four accounting firm, published its '4th Annual Global Crypto Hedge Fund Report' last week. It was produced together with the Alternative Investment Management Association (AIMA) and Elwood Asset Management (now part of Coinshares). The data in the report comes from a survey conducted in April across a sample of 77 specialist crypto hedge fund managers, PWC explained, adding that their total assets under management (AUM) were $4.1 billion in 2021. The report includes bitcoin price predictions. 'We gave crypto fund managers the opportunity to contribute their estimates on where the price of BTC and the overall cryptocurrency market capitalization would be on 31 December 2022,' the Big Four accounting firm detailed. The results showed that 'while the overall crypto market was quite bearish, managers remained extremely bullish on BTC,' the report describes. Noting that 'the median prediction of BTC price being $75,000,' PWC detailed: The majority of predictions were within the $75,000 to $100,000 range (42%), with another 35% predicting the BTC price to be between $50,000 and $75,000 by the end of 2022. John Garvey, PWC United States' global financial services leader, commented: The recent collapse of Terra vividly...
---
Crypto trading exchange BitCoke rolls out $300M USD ecosystem fund


Bitcoke, a derivatives-focused cryptocurrency exchange, recently announced the official launch of BitCoke Ventures, its affiliated investment arm with a starting amount of $300 million to foster exchange outreach. With notable backers, the fund will focus on investing in startup projects in blockchain infrastructure, wallets, GameFi, NFTs, and other web3 areas critical to the business and ecosystem of BitCoke Exchange. On top of financing, BitCoke Ventures will also assist in a full range of services including marketing resources, tokenomics, Launchpad, and market maker. 'As BitCoke continues to adapt to the paradigm shift in crypto trading, this institutional investment will accelerate the development of the exchange and the promotion of BitCoke native token, as well as help us explore the merging between CEX and DEX exchanges.' - Pietro Riccio, CEO of BitCoke Exchange BitCoke is building an encrypted derivatives exchange for professional traders and institutions, with the performance features of no downtime, high-speed matching, and low transaction costs. As one of the biggest highlights BitCoke claims is that it's the first cryptocurrency DEX to offer Quanto swaps. Users can choose any one of BTC/ETH/USDT as the margin, that is, the settlement currency, to trade and settle all contracts with leverage on the platform. In addition to using USDT for trading and settlement like many exchanges, users can also open any contract with BTC or ETH to earn more BTC or ETH on BitCoke,...
---
Solana Ventures Launches $100 Million Fund Focused on Web3 Projects in S...


Solana Ventures has revealed the launch of a $100 million fund dedicated to Web3 startups in South Korea. According to Solana Labs' general manager Johnny Lee, the capital will be dedicated to non-fungible tokens (NFTs), decentralized finance (defi), and game finance (gamefi) development.Solana Ventures Reveals $100 Million Web3 Fund Dedicated to Finding Talent and Innovative Startups in South Korea Proponents behind the smart contract protocol Solana plan to expand into South Korea by offering a Web3 fund worth $100 million to startups and developers creating Web3 projects. Solana Labs' general manager Johnny Lee told Techcrunch reporter Jacquelyn Melinek that the fund will focus on Web3 applications that revolve around NFTs, defi, blockchain gaming concepts, and gamefi. Austin Federa, the head of communications at Solana Labs, explained to Melinek that the fund stems from the Solana community treasury and Solana Ventures' pool of capital. Solana Ventures, the investment arm of Solana Labs, explained that gaming and non-fungible tokens are popular in South Korea. Lee detailed that a lion's share of NFT and gaming activities on the Solana network derive from the East Asian country. 'A big portion of Korea's gaming industry is moving into web3,' Lee detailed on Wednesday. 'We want to be flexible; there's a wide range of project sizes, team sizes, so some of [our investments] will be venture-sized checks,' the Solana Labs general manager remarked. Solana's native token solana ...
---
Binance Labs Launches $500 Million Web3, Blockchain Fund


Binance Labs, the venture capital arm of the leading crypto exchange, has announced the launch of a new fund that will focus its action on Web3 and blockchain technologies. The fund, which will launch with $500 million in capital, will invest in companies that take cryptocurrencies and extend their use cases using Web3 and other technologies. Binance Labs to Invest $500M in Web3 and Blockchain Startups Binance Labs, the investment and VC organization of the cryptocurrency exchange, has announced a new round of investments seeking to diversify its investment portfolio. The capital arm of the company has announced it is launching an investment fund to focus on the blockchain and Web3 sector. The fund, which will have $500 million at its disposal, will seek to put money behind projects aiming to extend the functions of cryptocurrencies. The fund has the participation of DST Global Partners and Breyer Capital, amongst other firms and investors. Binance CEO Changpeng Zhao stated that one of the objectives of this fund is to ease the connection of elements destined to accelerate the adoption of these new technologies. He declared: The goal of the newly closed investment fund is to discover and support projects and founders with the potential to build and to lead Web3 across defi, NFTs, gaming, metaverse, social, and more. Investment Strategy Binance Labs has been around since 2018 and has supported projects that have been relevant in ...
---
The Red Village Announces $6.5M Seed Round Led by Animoca Brands and Gam...


PRESS RELEASE. 3 June, 2022 - Sydney, Australia: Play-and-Earn game The Red Village has announced $6.5M in seed funding from some of the world's leading blockchain investors, including Animoca Brands and GameFi Ventures Fund, to create an immersive dark-fantasy ecosystem targeted at traditional gamers. Animoca Brands is the global leader in gamification, blockchain, and metaverse projects, with a portfolio of more than 170 investments in NFT-related companies and decentralised projects that are contributing to building the open metaverse. These projects include The Sandbox, the world's premier metaverse and Phantom Galaxies, the AAA-quality open-world science fiction shooter. Animoca Brands' extensive network and industry expertise will help position The Red Village among the top blockchain projects globally. The Red Village comprises two game modes; Tournament mode (which is currently live and playable in beta and supported by a thriving community), and an expansion of the ecosystem known as The Red Village: Darklands, currently under development by Animoca Brands' subsidiary Blowfish Studios. The new funding will be partially used to build the immersive, dark-fantasy expansion, which draws inspiration from traditional titles such as RuneScape, Diablo, Skyrim, Elden Ring, and The Witcher. 'The true catalyst for the mass adoption of the blockchain will be the onboarding of traditional gamers into the metaverse through high quality, immersive ecosystems with stro...
---
Binance Labs Introduced a $500 Million Fund to Focus on Web3 Companies


The venture capital and innovation incubator of Binance - Binance Labs - raised $500 million for its first start-up fund and intends to invest the sum into entities part of the Web3 ecosystem. Bullish on the Web3 Universe The multimillion fund was led by the American venture capital firms DST Global and Breyer Capital. Other undisclosed family offices and corporations also took part in the investment. Binance Labs' main target is to funnel the capital into companies building the Web3 ecosystem. It intends to do so across three stages - incubation, early-stage, and late-stage growth. Web3 is touted as the new iteration of the Internet based on blockchain technology. Ken Li - Executive Director of Binance Labs - noted that the number of Web3 developers has recently increased from 300,000 to 500,000. He explained that the space is particularly interesting for his company since it is in its early days and could turn out to be the next big thing. Projects that encompass Web3 include non-fungible tokens and decentralized autonomous organizations (DAOs): 'We are looking for projects with the potential to drive the growth of the Web3 ecosystem.' Li added that start-ups with valuations of over $1 billion show signs of 'slowing down a bit.' However, this is not the case with early-stage market members such as Web3 enterprises. The executive asserted that Binance Labs 'always does its due diligence and has a strong conviction in its investment strategy.' It is also aware of the risks of...
---
More Unification (

#FUND

) News