| | | |
| --- | --- | --- |
| | FintruX Network | #FTX |
---
| | | | | |
| --- | --- | --- | --- | --- |
| FTX Price: | $0.00182 | | Volume: | $115 |
| All Time High: | $0.38 | | Market Cap: | $151.8 K |
---
---
| | | | | |
| --- | --- | --- | --- | --- |
| Circulating Supply: | 83,351,200 | | Exchanges: | 1+ |
| Total Supply: | 100,000,000 | | Markets: | 1+ |
| Max Supply: | 100,000,000 | | Pairs: | 3 |
---
---
---
The price of #FTX today is $0.00182 USD.

The lowest FTX price for this period was $0, the highest was $0.00182, and the current live price for one FTX coin is $0.00182161.

The all-time high FTX coin price was $0.38.

Use our custom price calculator to see the hypothetical price of FTX with market cap of BTC or other crypto coins.
---
---
The code for FintruX Network crypto currency is #FTX.

FintruX Network is 5.6 years old.
---
---
The current market capitalization for FintruX Network is $151,833.

FintruX Network is ranking downwards to #1491 out of all coins, by market cap (and other factors).
---
---
There is a weak daily trading volume on #FTX.

Today's 24-hour trading volume across all exchanges for FintruX Network is $115.
---
---
The circulating supply of FTX is 83,351,200 coins, which is 83% of the maximum coin supply.
---
---
---
---
FTX has limited pairings with other cryptocurrencies, but has at least 3 pairings and is listed on at least 1 crypto exchange.

View #FTX trading pairs and crypto exchanges that currently support #FTX purchase.
---
---
---
---

Team Talks


Telegram AMA with FintruX. — Dear Community, As part of our ongoing commitment to transparency, our Co-Founder and COO, Conrad Lin, held a live Telegram AMA on 26th October at 12 pm SGT, where he answered several questions from our valued community. This blog is a short summary of the conversation on the official FintruX Network channel on Telegram. Q. Please share an update on how FTX is being implemented within the ecosystem? Since our global launch in July, the utility of FTX has been the only way for startups and SMEs to use the platform. As a startup, on top of finding product-market fit, we have had to overcome the challenges of educating startups and SMEs with the use of FTX. The openly traded market cap of FTX and its volume is at the mercy of market forces and is not manipulated or controlled by FintruX Network. Thereafter, it is impossible to correspond to any ongoing deals on the platform with any anonymous trades on the public exchanges. Understandably, at this early stage, we have had to heavily incentivize traditional companies to conduct their business financing on the platform, which we would then monetize and generate long-term returns on the token economy. Q. Is there a place where tokenomics is clearly stated? What is FRX? As our tokenomics is dynamic and agile, corresponding to the performance of our token economy at any given time, a live link to the tokenomics is a better fit for purpose. Please...
---

Quarterly Update #3


TruX: Progress and Achievements. — Dear Community, Following our last quarterly update, we are excited to update the community with our progress and achievements since we launched TruX, the world's first smart business financing platform, in July 2019 at Asia's largest tech conference, RISE. — Business Financing. — In our latest blog titled 'Alternative Financing in Asia', we disclosed the current landscape of the alternative finance industry in Asia and the fundamental challenges it faces today. As a financial technology (fintech) startup solving the problems of business financing globally, we are inevitably listed alongside other new and innovative solutions available. Our valued community advisors have also shared feedback regarding alternative financing solutions that they are familiar with from their respective countries. Thus, in this quarterly update, we would start off with a deeper understanding of business financing. For startups and SMEs globally, there are mainly 2 types of business financing with key differences; Debt Financing: Borrowing of money from investors in return for repayments plus interest., Equity Financing: Raising of money from investors in return for company shares., Given the credit risks in debt financing, alternative lenders may offer a loan to be secured with an asset or offer an unsecured loan. For many startups and SMEs, they may not have valuable assets but may hav...
---

TruX Release Notes


Here's a quick run-down of what we have been working on to make your business smart, efficient and trusted on app.fintrux.com. Version 1.3 (09–20–2019) Upgraded auto-generated legal documentation for successful credit extensions., Smart contract generation upgrade., Offline mode improvement and optimization., General bug fixes and improvements., Version 1.2 (08–22–2019) Trust profile displays number of connections., Graphical demo of application for first time users., Navigation bar UI update., Offline mode: User will be logged out if accessing the app while offline for security reasons., Loading spinner graphical update., General bug fixes., Version 1.0.1 (07–30–2019) We've made it even faster and easier to connect with businesses globally, all on your mobile phone. A/B testing of menu user interface. Some users may notice that there is a profile icon on the top left of the network screen, for convenient access to the shortcut menu., Instant B2B Messaging: You can now add a personalized message when sending a connection request., With just one click, android users can instantly add TruX to their home screen for an immersive app experience., Marketplace will now only show verified profiles relevant to your industry and location. Unverified profiles can still be viewed through unique URL link to Trust Profile., Optimized loading speed and app transactions., General bug fixes and improvements., Question...
---

Quarterly Update #2


TruX: Successful Launch Updates. — Dear Community, We're happy to announce that the launch of TruX in Hong Kong has been a successful first step as part of our continuous global efforts, and in this special update, we will set the expectations for the quarter ahead. TruX is now available to all businesses across the globe, supporting over 130 currencies worldwide. This would not have been possible without our amazing supporters, community advisors and early users at various stages. Our journey has only just begun and we look forward to introduce new features as part of our roadmap heading into 2020. — Launch Event. — TruX was formally launched on July 11th, 11:11 AM (HKT) at RISE, Asia's largest tech conference., The FintruX team showcased TruX to more than 16,000 visitors and 750 startups during the four days of exhibition from July 8–11th., FintruX Network was invited to be a part of the exclusive GROWTH track, which represents the top startups at RISE and provided a premier stage for global exposure that led to strategic meetings with business owners, accelerators, financial institutions, and venture capitalists., A YouTube AMA Live Stream was held at the RISE grand entrance where the FintruX team shared about the success leading up to the launch of TruX and a crucial overview of our roadmap heading into 2020., medium.com Timestamps of the live stream can be found below:, 2:13 — Launc...
---

May in Review 2019


June in Review 2019 - Dear Community, The countdown to the launch of TruX begins! Over the past month, the FintruX team has been powering towards a successful start. Our development team is busy ensuring that the technology powering TruX is robust and scalable, while our strategy team continues to innovate new and improved features for TruX based on qualified business user feedback. Meanwhile, our marketing team has been invited to several industry events, hosting focus group studies and networking strategically for mass adoption of TruX. Here is a quick snapshot of our month of June 2019: — Development and Launch Updates. — Our №31 Tuesday Team Talks shared key highlights on the TruX Platform., The beta test has been essential for our last stages of development and with insights from multiple focus groups made up of business owners, we have been able to engage with various supply chain networks and onboard businesses at scale., The global launch and showcase of the TruX app will happen at RISE in Hong Kong between July 8–11., We have in place a sustainable roadmap beyond our global launch detailing the short term and long term goals of FintruX Network. More details will be released in stages., — Knowledge Base Updates. — Our Knowledge Base is a repository of articles, templates, and general information that can help a business achieve growth and sustainability., Some of the articles post...
---

Tuesday Team Talks №31


TruX Platform: Development and Launch Updates Dear Community, We are less than a month away from the launch of our highly-anticipated TruX Platform! We are thrilled at our progress to date and we know our amazing global community of supporters are too. We want to let our community know what to expect as we dive into the next exciting phase of our project. Our team has been busy behind the scenes for the last leg of development and testing, while also constantly innovating new features and smart solutions for the future of smart businesses worldwide. To share more on the action behind the scenes and what you can look forward to, here are a few key highlights: Beta testing: The beta test was critical for our last stages of development and with insights from multiple focus groups made up of business owners, we have been able to engage with various supply chain networks and onboard businesses at scale. Focus groups: Our focus groups were formed to learn and evaluate: Day-to-day cash flow and operational challenges of businesses., New innovative features on the TruX platform to promote T.R.U.S.T., Improved UI/UX experience on the TruX Application and website., Launch Plan: The global launch and showcase of the TruX app will happen at RISE in Hong Kong between July 8–11. To ensure maximum exposure in the month of July, several events have been planned in the heart of both Singapore and Hong Kong. Please stay tuned for detaile...
---

May in Review 2019


Dear Community, Another great month has come to an end and we are now one step closer to the official launch. In the month of May, we initiated the next phase of our beta pilot by onboarding businesses across the globe, conducted several focus group studies, attended business networking events and launched the knowledge base on our official blog. Here is a quick snapshot of May 2019: — Knowledge Base Launch. — Our №29 Tuesday Team Talks announced the launch of Knowledge Base., The Knowledge Base is a repository of articles, templates, and general information that can help a business grow sustainably., Some of the articles posted this month include:, What is a Trust Profile on TruX?, What are smart credits (CR) on TruX?, Factors affecting small business financing, Watch out for several more informative articles in the coming weeks., — Token Economics. — Our page has been updated to reveal the overall benefits of FTX., More information to be released as we continue evaluating needs of SMEs at various growth stages., — Business Networking. — Our team has been busy networking and meeting with several businesses across the globe, focusing on industries such as software and technology, supply chain, and retail among others., Some events attended include the Echelon Asia Summit 2019, which was an interesting two days of establishing strategic partnerships, showcasing our beta appli...
---

Tuesday Team Talks №30


TruX Smart Credits. — Dear Community, This edition of the Tuesday Team Talks features the latest addition to the Knowledge Base section on our blog: — What are smart credits (CR)?. — Smart credits (CR) are unique ledgers that represent 1:1 of the local currency transacted between businesses. All CR are eventually settled in local currency between businesses. These smart credits are generated and verified on the blockchain to secure all B2B transactions.How does a business apply for CR?In mere minutes, a business can create a trust profile. After a swift verification process, the global credit reputation of………… Read more. In the month of May, we on-boarded businesses from various industries, including software and technology, manufacturing, supply chain, and F&B among others. Based on our focus group study and key insights from business owners, on-time payment for goods/services is and continues to be a huge challenge for most SMEs globally. Due to cash flow issues, many businesses delay or defer payments on their invoices, negatively affecting overall business growth and sustainability in the global economy. Businesses that are owed payments can, in turn, face cash flow issues as a result. At times, businesses are forced to write-off on unpaid invoices, which can take a toll on business profitability. These issues and many other similar issues are resolved quickly and easily with smart credi...
---

Tuesday Team Talks №27


Tuesday Team Talks №29 - — FintruX Knowledge Base Live on blog.fintrux.com. — — Dear Community, - We are excited to announce that the 'FintruX Knowledge Base' is now live on blog.fintrux.com. What is a Knowledge Base? The Knowledge Base will be a repository of articles, templates, and general information that can help a business grow sustainably. We at FintruX believe in the old, yet powerful adage — Knowledge is power, and our blog will be a place to share useful information to business owners at any stage of their business; especially topics pertaining to key growth features found on the TruX platform, general business management, financial management, and operational management. The first article to be posted is: Trust Profile — Your passport to business growth and sustainability While we continue to expand our repository of information and knowledge, we would also like to invite authored, guest articles from our community of supporters. This would be the perfect opportunity for the extremely talented writers in our community to come forward with industry-specific or domain-specific information that could be useful to readers across the globe. Feel free to reach out to us at media@fintrux.com for additional information or submissions. Popular articles from expert authors can be incentivized through our FTX rewards program. We encourage our community to grow with us as we proceed to wor...
---

April in Review 2019


Dear Community, In the month of April, we expanded the TruX beta pilot, relocated to a global network of co-working spaces, completed live interviews with popular mainstream and social media channels, and ventured into various communication platforms to engage our valued stakeholders and partners. We are running full steam ahead and we look forward to greater success in May! Here is a quick snapshot of our month of April: — TruX Beta Pilot updates. — Our №27 Tuesday Team Talks provided key updates on the TruX Beta Pilot in Singapore., We officially announced our partnership with two reputable risk solution providers, LexisNexis and DPInfo to assist us in KYC/AML and Credit Adjudication services respectively., In addition to Smart Credits, we introduced further product innovations to TruX:, Smart Network: An intelligent way for businesses to connect globally., Smart Marketplace: A cost-efficient way for businesses to trade globally., — New FintruX HQ. — In №28 Tuesday Team Talks, we officially launched our new FintruX HQ in Singapore., We are now officially part of the WeWork Member Network — a collaborative work environment in major cities across the world., To celebrate our recent success and furthermore to come, we brought together key partners, clients, and supporters at our new FintruX HQ, to align our long-term vision and mission., — Live Interviews. — medium.com Ou...
---
---
---
Disgraced FTX Co-Founder Placed On Suicide Watch In Prison, Reveals Form...


Sam Bankman-Fried, the co-founder of the FTX crypto exchange, who was recently found guilty of multiple counts of criminal fraud, reportedly faced a harrowing experience while incarcerated. According to a former mobster turned federal informant, Gene Borrello, who shared a prison cell with Bankman-Fried, the disgraced crypto executive was placed on suicide watch and endured challenging conditions during his time at Brooklyn Metropolitan Detention Center (MDC) while awaiting sentencing next year. FTX Co-Founder Subjected To Extortion The details emerged during an interview with crypto blogger Tiffany Fong, where Borrello disclosed the troubling circumstances surrounding Bankman-Fried's imprisonment. The former detainee recounted how Bankman-Fried was subjected to suicide watch, extortion attempts, and even periods of self-neglect, including refusing to eat or shower for several days. In an attempt to protect Bankman-Fried from potential harassment or extortion, authorities segregated him from gang members within the prison facility. However, despite these precautions, Borrello's intervention reportedly foiled an extortion plot against the crypto mogul. Borrello further revealed that he prevented the extortionists from coercing Bankman-Fried into sharing a bunk with them, placing the FTX co-founder in a solitary wing. Additionally, Bankman-Fried's parents reportedly requested his transfer to the solitary unit to ensure his safety. Drastic Change In Prison? Describi...
---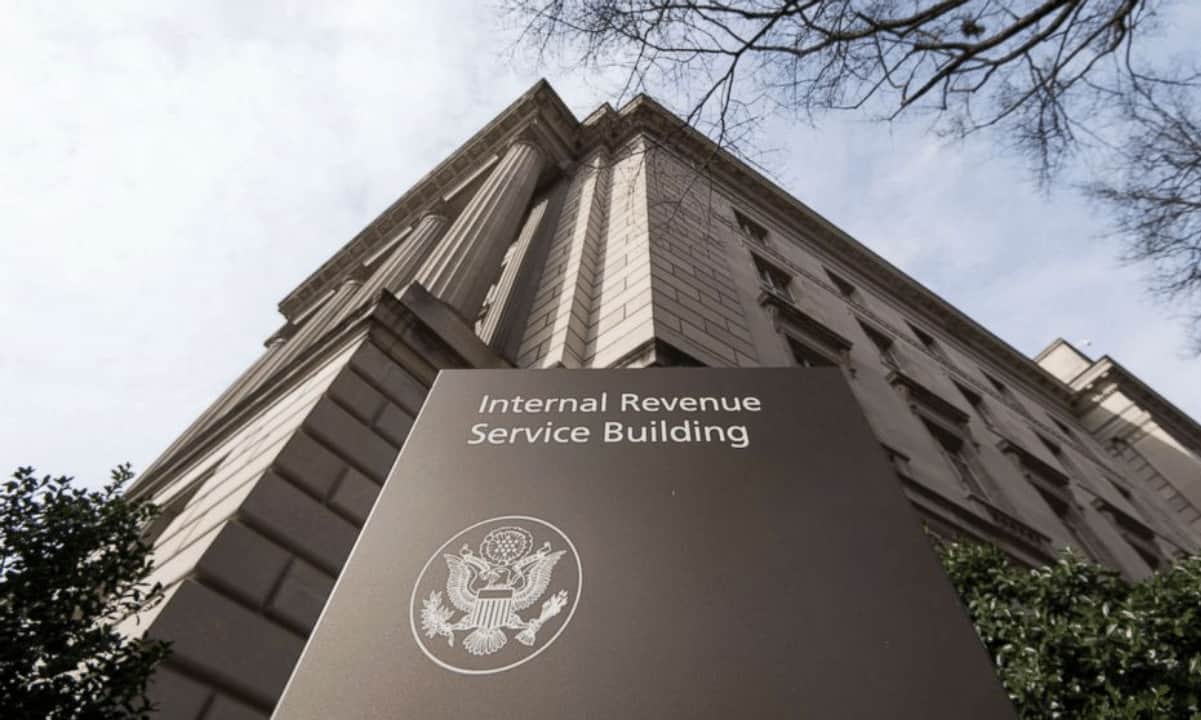 FTX Seeks Court Approval to Wipe Out US IRS's $24B Claim


The bankrupt estate of FTX has made a bold move to challenge the United States Internal Revenue Service (IRS), seeking court approval to reduce a $24 billion claim against it to zero. According to FTX, this move is crucial to prevent the IRS claims from derailing the progression of its bankruptcy proceedings. FTX Seeks to Nullify IRS's $24 Billion Claim Earlier this year, the IRS imposed a massive tax bill on FTX and its associated Alameda groups of companies, amounting to approximately $44 billion, prioritizing the claims of customers who suffered financial losses due to the exchange's collapse. The IRS's claims included two substantial amounts: a $20.4 billion and a $7.9 billion claim against Alameda Research LLC. These figures stem from allegations of unpaid partnership taxes, amounting to about $20 billion, and millions in unmet income and payroll tax obligations. Despite the initial claim, the IRS revised its demand, scaling it to $24 billion. However, in its November 29 filing, FTX contests this revised figure, describing it as grounded in 'mere speculation and conjecture.' The firm highlighted that the IRS has not provided a clear basis for these estimates, as the agency's audit teams have reportedly been unable to justify the calculations or share them with the debtors. FTX Challenges IRS's $24 Billion Claim FTX's argument against the IRS claim is based on the assertion that the amount is hugely inflated. The firm argues that the $24 billion claim is more than fifty t...
---
Court Approves FTX Estate's Sale of $870M in Grayscale and Bitwise Share...


The Delaware District's U.S. Bankruptcy Court has greenlit the FTX estate's disposal of trust assets. This sanction, issued on November 29, 2023, paves the way for the beleaguered crypto exchange to offload investments in several funds, including Grayscale and Bitwise stakes. Furthermore, the FTX Trading Ltd. record, maintained by restructuring entity Kroll, is swamped with the assignment of claims to new holders, as creditors opt to trade their claims for immediate financial gain.FTX Granted Approval to Sell Trust Shares Filed on November 29, 2023, the judicial order permits the sale or transfer of these trust assets, facilitating liquidation actions to recover funds for creditors and investors. As of late October 2023, the FTX estate's holdings in Grayscale and Bitwise shares were valued at an estimated $870 million. Recent court filings reveal that the sales process will be conducted in collaboration with a court-sanctioned investment advisor. The method aims to market and sell the assets professionally, targeting the highest possible returns. The formation of a pricing committee, consisting of various stakeholder representatives, highlights the stringency of the sales operation. According to the court's mandate, the trust assets may be sold via over-the-counter (OTC) transactions or on trading platforms. Although they have the green light to sell, the debtors are permitted to retain the trust assets based on their 'business judgment' evaluations. Close to 22% of the Last ...
---
FTX Gains Court Approval to Sell Grayscale Trust Assets Nearly $800 Mill...


Bankrupt crypto exchange FTX has secured approval from the US bankruptcy court for the sale of crypto trust assets managed by Grayscale as part of efforts to make repayments to creditors. US bankruptcy judge John Dorsey issued the order according to a court document filed on Nov. 29, 2023. The trust assets were worth $774 million in October. According to Judge Dorsey, the FTX debtors are only permitted to sell the trust assets through an investment adviser, with the sale either conducted on crypto exchanges or over-the-counter (OTC). The latest development is in line with FTX's continuous efforts to recover funds from multiple sources to repay creditors who were affected by the firm's collapse in November 2022. As previously reported by CryptoPotato, FTX filed a lawsuit against former competitor Bybit, seeking over $950 million in crypto and cash. So far, the defunct cryptocurrency exchange has been able to recoup around $7 billion in assets. While FTX is looking to revive the bankrupt exchange, there were recent reports that former FTX executives teamed up to launch a new platform called Backpack. Sam Bankman-Fried, founder and ex-CEO of FTX, was convicted on multiple fraud and money laundering charges, facing a possible 115-year prison sentence. However, his lawyer is planning to fight the charges, claiming that Bankman-Fried 'maintains his innocence.' The post FTX Gains Court Approval to Sell Grayscale Trust Assets Nearly $800 Million appeared first on Crypto...
---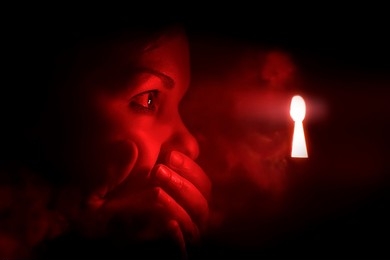 Binance Compliance Officer Under Scrutiny For FTX, Gemini, And Sex Traff...


In a recent investigative report by the media outlet Unlimited Hangout, serious allegations were made against Noah Perlman, the chief compliance officer of Binance. The report highlights Perlman's alleged ties to the collapse of FTX, the troubled Gemini exchange owned by the Winklevoss twins, and even convicted and deceased sex trafficker Jeffrey Epstein. If the allegations made by the media outlet prove true, and Perlman is investigated by US authorities, Binance could find itself embroiled in another executive scandal following the departure of former CEO Changpeng Zhao (CZ). Associations With Epstein And Alleged Fraud Unlimited Hangout alleges that Perlman's father, Itzhak Perlman, a renowned violinist, had flown on multiple occasions on a plane owned by Jeffrey Epstein. Itzhak Perlman also reportedly accompanied Epstein to Michigan's Interlochen Center for the Arts, where Epstein later built a lodge for him, which was later described as a 'lair to target girls.' While Noah Perlman served as a federal prosecutor for the Department of Justice's Special Coordinator for Crimes against Children, these family connections to Epstein raise questions about his associations. After leaving the Department of Justice, Perlman joined Gemini, the cryptocurrency exchange owned by the Winklevoss Twins, as the chief compliance officer. Although Perlman had left Gemini months before the New York Attorney General filed a lawsuit against the exchange, he had been allegedly &...
---
FTX Token (FTT) Soars 10% Daily, Bitcoin (BTC) Wobbly at $37K (Market Wa...


Bitcoin's underwhelming performance continues as the asset slipped below $37,000 on a few occasions in the past 24 hours. Most altcoins have seen a second consecutive day of price drops, with DOGE, TRX, ADA, LINK, and others declining by more than 3%. BTC Shaky at $37K Last week was a lot more volatile for the primary cryptocurrency, mainly because of the $4.3 billion settlement deal made by Binance with the US Department of Justice. Additionally, the former's CEO had to step down, which prompted the enhanced fluctuations, resulting in BTC dumping and pumping by around $2,000 on a few occasions on Wednesday and Thursday. Nevertheless, the bulls took charge on Friday and drove the asset to an 18-month peak at $38,500. Shortly after, though, bitcoin started to lose momentum and slipped back down to under $38,000, where it spent the weekend. Monday saw more price declines, with BTC slipping under $37,000 a few times. The past such example came hours ago, but bitcoin currently stands just inches above that level. Its market capitalization has decreased to $725 billion, but its dominance over the alts is on the rise at 51.7%. BTCUSD. Source: TradingView Few Alts Defy Market Sentiment Most of the larger-cap alts have continued to trade in the red on a daily scale. Ethereum went below $2,000 earlier today but has recovered some ground and now stands just above it even though it's 1.7% down on the day. BNB, XRP, SOL, LTC, DOT, BCH, and LEO have declined by similar percentages. More d...
---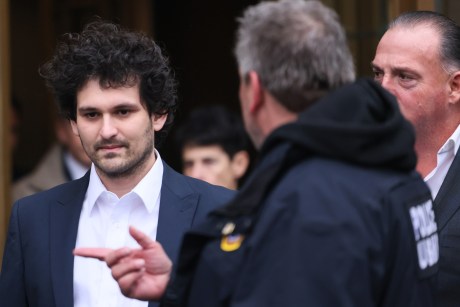 From Crypto To Catch: Disgraced FTX Founder Turns To Trading Fish In Pri...


According to a report by Business Insider, Sam Bankman-Fried (SBF), co-founder and former CEO of FTX, has adapted to the economic system of New York's Metropolitan Detention Center (MDC), where he is currently awaiting sentencing on multiple felony counts. The disgraced crypto-billionaire has reportedly been bartering, using food as currency in exchange for various services within the prison. Former FTX CEO SBF Trades Fish For Services Per the report, mackerel, a fish commonly referred to as 'macks' among inmates, emerged as the currency of choice in federal prisons after cigarettes were banned. The fish's popularity stems from its stability and value within the prison economy. Formerly incarcerated individuals like attorney Larry Levin have accepted mackerel as payment from fellow prisoners, using it to acquire services such as beard trims and shoe shines. The demand for mackerel became so significant that suppliers, including Global Source Marketing, witnessed increased sales, according to Business Insider. In a prison environment where inmates lack access to traditional or digital currency, products with steady value, such as certain food items and stamps, serve as substitutes for money. Mackerel and other stable commodities like tuna become a means of exchange, with their value pegged to the dollar. This economic logic allows inmates to engage in various transactions while maintaining a semblance of a barter system. The use of fish as a medium of ...
---
FTX Token (FTT) Jumps 20% Following the Binance-DOJ Settlement: Details


TL;DR FTT, the token of the defunct crypto exchange FTX, has seen a significant rise in value, increasing by over 20% in 24 hours and 310% monthly, possibly influenced by the overall bullish trend in the crypto market, with Bitcoin and Ether reaching yearly highs. Rumors of FTX's potential revival, hinted at by SEC Chairman Gary Gensler, have also been a driving factor in FTT's price surge, suggesting a possible comeback within legal frameworks. FTT's ascent may be further fueled by the recent turmoil at Binance, including a $4.3 billion money-laundering settlement and the resignation of CEO Changpeng Zhao, which coincided with a market correction and a drop in Binance Coin's value. What's Driving FTT Up? The cryptocurrency market has experienced enhanced volatility lately, with many assets, including Bitcoin (BTC) and Ether (ETH), charting substantial price swings. Surprisingly, one of the best performers as of late has been the native token of the now-defunct crypto exchange FTX - FTT. Its valuation has surged by over 20% in the past 24 hours and a whopping 310% on a monthly basis (per CoinGecko's data). FTT Price, Source: CoinGecko FTT's impressive ascend started at the beginning of November and could be attributed to the overall bullish sentiment reigning in the industry back then. Recall that BTC spiked to a yearly high of almost $38,000, whereas ETH surpassed the $2,100 level. Another factor pushing FTT's price up could be the rumors t...
---
FTX and Alameda Divest $36 Million Worth of These Assets


FTX and Alameda have been actively divesting their holdings. Within the past 24 hours, both entities have transferred $36.01 million worth of MATIC and AVAX to various exchanges. This is a testament to their ongoing commitment to reaching settlements with creditors amidst the twists and turns of the bankruptcy battle. FTX Selling Spree Continue Based on Spot on Chain analytics, FTX deposited $36.01 million worth of MATIC and AVAX to different exchanges within 24 hours. Out of this total, Coinbase and FalconX received 22.6 million MATIC valued at $17.2 million, while FalconX alone obtained 975,859 AVAX with a value of $18.83 million. Note that #FTX and #Alameda further deposited $36.01M worth of $MATIC and $AAVX to exchanges in the past 24 hours: 22.6M $MATIC ($17.2M) to #Coinbase and #FalconX 975,859 $AVAX ($18.83M) to #FalconX Overall, FTX and Alameda have transferred out $488M worth of 48 tokens… https://t.co/rKCWMVzlPZ pic.twitter.com/BRDVDQdoc3 — Spot On Chain (@spotonchain) November 22, 2023 On Nov. 21, accounts associated with the defunct exchange FTX transferred approximately $3.16 million worth of Ethereum to the troubled former rival Binance. The transaction was facilitated through Wintermute Trading. Notably, they conducted test deposits on Nov. 21 to the digital asset trading platform FalconX as a preliminary step towards subsequent asset transfers. Additionally, on Nov. 17, FTX and Alameda-related addresses unstaked 11.5 million MATIC, valued at $9...
---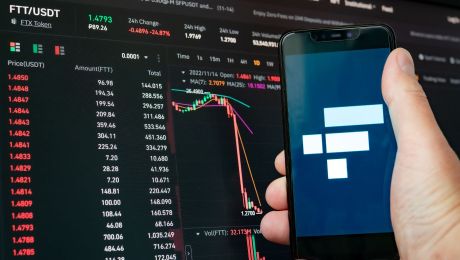 Is Buying FTT Now A Once-In-A-Life Opportunity For FTX Believers?


FTT, the native token of the FTX ecosystem, rallied by 180% last week, emerging as one of the top performers. The rally, Kaiko, a blockchain analytics platform observes, was primarily due to comments by the stringent United States Securities and Exchange Commission (SEC) leader that the FTX 2.0 relaunch is possible. FTT Soaring On Hopes Of FTX Relaunching In an X post on November 14, Kaiko also notes that related FTT trading volume soared, signaling possible accumulation by traders and believers of FTX. There was a significant collapse on November 8 when FTT fell by 90%, taking the coin from around $22 to as low as $2. FTT is trading at around $3.22, up 232% from October 2023 lows, looking at the performance in the daily chart. As fundamental events around FTX unfold, FTT's trading volume also rises. Compliance With The Law Is Crucial: SEC Chairperson There could be more gains for FTX in the days ahead should there be more solid news of an FTX 2.0 relaunch following Gary Gensler's comments last week. Then, Gensler told CNBC that a revived FTX could see the light of day if only leaders taking over clearly understood existing laws. The SEC chairperson's comments follow speculations that the former New York Stock Exchange (NYSE) president, Tom Farley, is among the three bidders planning to buy FTX. 'If Tom or anybody else wanted to be in this field, I would say, 'Do it within the law. Build investors' trust in what you're doing and ensure that...
---
FTX and Alameda Research Execute $24 Million in Digital Asset Transfers:...


FTX and its sister company, Alameda Research, have deposited $24 million worth of digital assets onto exchanges Kraken and OKX, as reported by Spot On Chain today. Over the past few hours, FTX has deposited three different assets to the two exchanges days after transferring more to Binance, among other centralized exchanges. FTX and Alameda Research's Significant Asset Transfers FTX and Alameda Research have executed substantial asset transfers, depositing 250,000 SOL ($13.5M), 8.27M MATIC ($7.41M), and 1,500 ETH ($3.1M) to exchanges, specifically Kraken and OKX. That adds to the cumulative transfers, which, as of November 14, now total an impressive $438 million across 42 different tokens. [Updated] #FTX further deposited $24M worth of 3 assets to #Kraken, and #OKX in the past 5 hours: 250K $SOL ($13.5M) 8.27M $MATIC ($7.41M) 1,500 $ETH ($3.1M) Overall, as of Nov 14, #FTX and #Alameda have transferred out $438M worth of 42 assets to exchanges. Currently, #FTX… https://t.co/5dQextvsLY pic.twitter.com/1EaSFdUFlC — Spot On Chain (@spotonchain) November 14, 2023 FTX's liquidity is declining despite these transfers, with only 3,408 SOL ($179K) remaining in Cold Storage 2. However, a substantial amount of 42.2M SOL ($2.19B) remains locked up, scheduled to unfreeze from next year through 2027 or 2028 gradually. This is not an isolated incident, as FTX and Alameda have transferred assets over the last few weeks. On November 8 alone, they moved over $38 million of dig...
---
FTX Foundation Employee Battles for $275K Bonus Amid Legal Fray: Report


A former trader from Jane Street, hired by Sam Bankman-Fried to contribute to FTX's philanthropic efforts, is currently in a legal battle to secure the remaining portion of his 2022 bonus. Lawyers representing Ross Rheingans-Yoo claimed that the exchange had paid only $375,000 of his $650,000 bonus. They argued that FTX owes him $275,000 as the outstanding balance of his bonus. Employee Denies Knowledge of Crypto Fraud Rheingans-Yoo stated that he was onboarded by Bankman-Fried to supervise a charitable affiliate connected to FTX in the early months of 2022. According to court documents, Rheingans-Yoo anticipated his responsibilities, which included a $100,000 base salary, to encompass leadership in Latona Bioscience. The details of Rheingans-Yoo's employment were discussed through a Google Doc shared by the former CEO, specifying that he would serve as the program officer for the FTX Foundation. The advisors handling FTX's bankruptcy, on the other hand, contended that Latona is a 'sham' non-profit entity, along with FTX Foundation, alleging that they engaged in investments and donations to life sciences companies primarily for Bankman-Fried's personal benefit. The new management of FTX has asserted that Latona and the FTX Foundation received over $71 million from commingled exchange customers and corporate funds for investments and donations in life sciences companies. According to his lawyers, however, Rheingans-Yoo did not assist or support Bankman-Fried's misconduct. The ...
---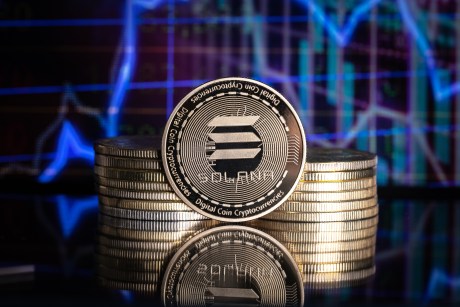 Solana Price Regains Momentum As FTX Sell-Off Ends


After a significant dip to $51.27, Solana (SOL) is currently witnessing a notable recovery in its market price, currently trading at $55.31 (up 7%). This upswing follows a period of intense volatility, with SOL reaching a peak of $63.80 last Saturday, marking an impressive 270% rally over 61 days, only to drop almost 20% subsequently. The FTX Factor In The Solana Price Movement FTX has probably been a significant influence on SOL's price volatility. A report from Lookonchain, an on-chain analysis service, indicates that FTX's liquidity in SOL has drastically diminished, with Solana worth only $185,000 remaining in their public addresses. 'FTX deposited 250,000 SOL ($13.6 M) to Kraken 7 hours ago. Currently, FTX's public addresses on Solana only have 3,408 SOL,' Lookonchain reported. FTX deposited 250K $SOL($13.6M) to #Kraken 7 hours ago. Currently, FTX's public addresses on #Solana only have 3,408 $SOL ($185K) left.https://t.co/A4CyCXgVzS pic.twitter.com/4EVtrwoYyX — Lookonchain (@lookonchain) November 14, 2023 Crypto influencer MartyParty commented on the situation, criticizing FTX's strategy of liquidating SOL holdings for creditor payments as 'one of the most idiotic moves in crypto history.' According to his observations, FTX's liquid SOL has been entirely offloaded to the market, marking an end to its influence on SOL's price dynamics. Meanwhile, crypto analyst Bluntz pointed out that despite FTX's consistent selling of SOL, ranging from 250,000 to 7...
---
Former FTX Executives Are Teaming Up to Build a New Crypto Exchange: Rep...


One year after crypto exchange FTX collapsed, a group of ex-executives at the firm has teamed up to launch a new but similar platform, aiming to fix the issues that led to the company's implosion. According to a report from the Wall Street Journal, former FTX general counsel Can Sun and ex-employees Armani Ferrante and Claire Zhang have unveiled the Backpack Exchange. Zhang is Ferrante's wife and Sun's ex-deputy. Ex-FTX Execs Launch New Exchange Sun founded Trek Labs, a Dubai-based startup that received an operational license from the Virtual Assets Regulatory Authority of the United Arab Emirates last month. Ferrante serves as the CEO of Trek's holding company in the British Virgin Islands and also runs Backpack, a platform that designs and operates crypto wallets, while Zhang is on the executive team. Backpack Exchange is the name under which Trek will do business, and the exchange is looking to sell a 10% stake to investors at a $100 million valuation. The Trek Labs founder and Ferrante also hired other former FTX legal and compliance employees because of their skills and experience. Zhang revealed that she is working without pay to help bolster the exchange and intends to transition out when Trek raises an investment round. Sun, who testified during the criminal trial of the convicted founder and former CEO of FTX, Sam Bankman-Fried (SBF), said they would use the lessons learned from FTX implosion to keep user funds safe, running Backpack Exchange with Backpack's technolo...
---
FTX Debtors' Lawsuit Seeks Recovery of $935 Million 'Fraudulently' Trans...


A new lawsuit filed by entities overseeing the FTX bankruptcy process seeks to recover $935 million that was reportedly transferred to Bybit's investment arm and others just before the former's Chapter 11 filing in November 2022. Bybit is also accused of using FTX assets held on its platform as leverage in its attempt to force the transfer of approximately $20 million. Debtors Insist Transfers to Mirana Corp Intended to Defraud FTX Creditors A new lawsuit filed by the entities managing FTX's bankruptcy process accuses Mirana Corp, an investment arm of the crypto platform Bybit, of using its 'VIP' status to receive the larger chunk of the $935 million that was transferred just before the Chapter 11 filing. The lawsuit asserts the transfers to the investment arm were 'made with the intent to hinder, delay or defraud FTX.com's present or future creditors.' According to FTX's bankruptcy managers, the multiple transfers to Mirana Corp, Time Research, and certain individuals 'should be avoided as fraudulent pursuant to Section 548(a)(1)(A) of the Bankruptcy Code.' Such fraudulent transfers provide FTX with the legal basis to seek the return of 'the full amount of such transfers plus interest for the benefit of the debtors' bankruptcy estates.' As stated in the lawsuit, Mirana Corp is said to have received assets worth $837,815,847 while Time Research got $47,995,279. The lawsuit added that the collapsed crypto exchange's claim against both Mirana and Time Re...
---
1 Year Later: FTX Saga Exposes Regulatory Gaps as Recovery Efforts Conti...


Since FTX's bankruptcy on November 11, 2022, significant developments have unfolded. FTX founder Sam Bankman-Fried has been swiftly convicted on seven criminal charges, potentially facing a prison sentence of up to 110 years. The federal criminal case, marked by unusual efficiency, resulted in a conviction within a year of FTX's collapse and the initiation of charges. Despite the expeditious nature of SBF's trial, the extensive number of potential victims, numbering in the hundreds of thousands, may experience prolonged delays in receiving restitution. The FTX fraud resulted in the loss of an estimated $8 billion in customer assets. While the current leadership of the exchange, under the guidance of bankruptcy expert John J. Ray III, known for his involvement in the Enron case, has been gradually recovering some funds, the extent and timeline of asset return to FTX users remain uncertain. The gripping FTX saga laid bare profound gaps in the ability of United States financial regulators to keep up with the evolving industry. Regulatory Gaps That Beg Attention In the aftermath of Bankman-Fried's downfall, the crypto industry, torn between skepticism and a desperate need to distance itself from the shadows of malfeasance, stands at a crossroads. Acknowledging the gravity of the former mogul's transgressions, industry leaders contend that these were the actions of a lone 'bad actor.' Now that the high-profile cryptocurrency trial is over, the crypto landscape post-SBF is expected...
---
FTT Explodes 250% Weekly Amid FTX Revival Rumors, BTC Flat at $37K (Week...


After a highly volatile and mostly positive trading week, bitcoin has finally calmed at around $37,000. The same cannot be said about numerous larger-cap altcoins, including Solana, Shiba Inu, Tron, Dogecoin, and Avalanche. BTC Stalls at $37K The business week started on a negative note, with BTC slipping below $35,000 amid lower trading volumes. However, things quickly picked up on Tuesday, and the bulls sent the cryptocurrency flying to almost $26,000. Although the asset was unable to overcome that level at first and was pushed back down to $35,200, it reversed its trajectory on Wednesday evening and Thursday. It saw a massive surge on Thursday that brought it to an 18-month peak at $38,000. Nevertheless, the bears intercepted the move at that point and drove bitcoin south hard. In a matter of minutes, BTC found itself dumping to under $36,000. The bulls managed to intervene once more and started recovering some of the lost ground. Nevertheless, BTC couldn't go higher than $37,600 and currently sits at around $37,000 after a sluggish 12 hours. Its market capitalization remains above $720 billion, and its dominance over the altcoins is close to 51.5% on CMC. BTCUSD. Source: TradingView FTT Skyrockets Amid Rumors of Restart Ethereum was among the top performers in the past few days as BlackRock registered a trademark in Delaware to potentially file for a spot ETH ETF in the States. The second-largest digital asset shot up by over $200 in hours and marked a 7-month high at ove...
---
FTT Skyrockets Amid FTX Acquisition Rumors Tied to NYSE's Ex-President


FTX's proprietary token, FTT, has witnessed an impressive surge of over 80% following reports that say Tom Farley, the former president of the New York Stock Exchange (NYSE), is potentially interested in acquiring and rebooting the collapsed exchange.FTT Price Jumps More Than 80% Over FTX 2.0 Speculation On Thursday, FTT's value soared, escalating from an early-day trough of $1.22 to a zenith of $2.38. Sparking this ascent were disclosures hinting at Tom Farley, who steered the NYSE Group from 2014 to 2018, as a contender in the pool of prospective buyers for FTX. These speculations were fueled by a Wall Street Journal article quoting sources "familiar with the matter." Since the announcement, FTT has notched an 82% gain against the dollar, and its 30-day trajectory shows a 111.8% uptick. On the same day, FTT's trading volume hit $485.99 million, ranking it as the 13th most traded crypto asset amongst over 10,000 contenders. Currently, FTT has approximately 28,713 holders, with the single largest wallet holding 59.5% of FTT's total circulating volume of 328.89 million. The top echelon of 100 FTT holders possesses a staggering 98.73%, or 324,724,765.33 FTT coins as of November 9, 2023. Market analysis indicates a potentially overstretched rally, with the relative strength index (RSI) reaching a high of 86.47, which could suggest an imminent cooldown. The Stochastic oscillator and the commodity channel index (CCI) still portray a strong, albeit erratic, market driv...
---
Here's How FTX Could Be Revived According to SEC Chair Gary Gensler


Gary Gensler, the U.S. Securities and Exchange Commission (SEC) chairman, believes the bankrupt cryptocurrency exchange FTX could be revived if the new management that would take over the business paid heed to appropriate laws. According to a CNBC report, Gensler dropped the remarks during the 2023 D.C. Fintech Week held from November 6 to 8 in reference to reports that Tom Farley, former president of the New York Stock Exchange (NYSE) and founder of crypto exchange Bullish, is one of the three bidders contending to buy the remains of FTX. 'If Tom or anybody else wanted to be in this field, I would say, 'Do it within the law.' Build the trust of investors in what you're doing and ensure that you're doing the proper disclosures — and also that you're not commingling all these functions, trading against your customers. Or using their crypto assets for your own purposes,' Gensler stated. FTX Could Be Revived The SEC chair further explained that the U.S. government would never let the NYSE operate a hedge fund and place trades against its members or customers in the market, just like FTX ran its sister trading firm Alameda Research simultaneously. As a market maker for FTX, Alameda was given access to an unlimited line of credit with no collateral. The firm's positions were not liquidated when its bets went negative. As a result, there was a multi-billion dollar hole in FTX's balance sheet when the entity imploded in November 2022. While FTX founder and former CEO Sam Bankm...
---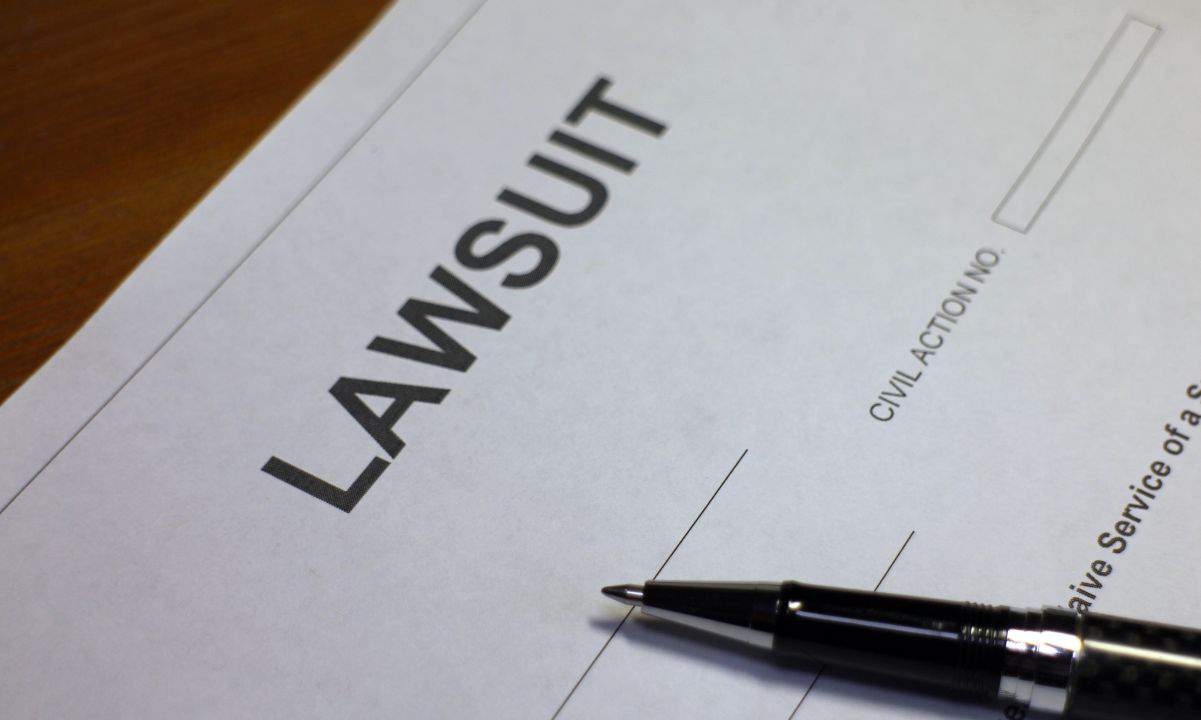 Wintermute to Sue Near Foundation Over Failure to Honor $11M Stablecoin ...


Evgeny Gaevoy, the founder and CEO of the crypto market-making firm Wintermute, has revealed plans to sue the Near Foundation, the non-profit organization behind the Near protocol, over its failure to honor a stablecoin deal entered in August. According to a tweet, Gaevoy intends to pursue all legal avenues against the Near Foundation and Aurora Labs - the development company behind Aurora, an Ethereum Virtual Machine blockchain that runs on the Near protocol. The Back Story Following the collapse of the cryptocurrency exchange FTX in November 2022, the bankrupt firm has been liquidating its assets to maximize distributions for creditors. Wintermute, which has been involved in the process since March, was asked to facilitate the sale of 11.2 million USN, a Near-native stablecoin. USN was initially designed to be an algorithmic stablecoin, but due to Terra's UST collapse, the asset was upgraded to a non-algorithmic model in June 2022 to be fully backed by Tether (USDT) on a 1:1 basis. After the upgrade, USN experienced a $40 million collateral gap, which caused the Near Foundation to create a USN Protection Programme in October 2022. The program was launched to make users whole, and the $40 million grant was sent to a subsidiary of Aurora Labs. Wintermute executed the FTX-linked transaction and sent around $11 million to the company's creditors with confidence that the USN could be redeemed for USDT on a 1:1 basis. The confidence stemmed from the belief that the Ne...
---
Proof Group Emerges as Contender to Revive Bankrupt FTX


The investment firm Proof Group is said to be among the bidders expressing interest in revitalizing the bankrupt crypto exchange FTX, as per two individuals familiar with the situation. Notably, the bankrupt exchange has received numerous bids for a potential restart, and it has now been narrowed down to a shortlist of three, according to Perella Weinberg Partners, an investment bank involved in the process. Proof Group Eyes Potential FTX Revival Proof Group has experience in the crypto sector and was previously involved in the Fahrenheit Group, a consortium of firms, including hedge fund Arrington Capital. The investment company successfully secured the winning bid to acquire the assets of the bankrupt crypto lender Celsius back in May. Proof Group is also a venture capital investor in crypto projects like Sui, Aptos, and Lightspark. Noah Jessop, the managing partner of Proof Group, has a background that includes advisory roles at blockchain mining firm Core Scientific and a stint at the Libra Association, responsible for Meta's stablecoin project, according to information from his LinkedIn profile. FTX, at the time one of the largest crypto exchanges, collapsed almost a year ago, sending shockwaves through the industry. Kevin Cofsky, a partner at investment bank Perella Weinberg Partners, responsible for exploring restructuring and capital market opportunities for FTX Group, informed the court last month about the ongoing efforts. Lawyers overseeing the bankruptcy proceedin...
---
FBI Dives Into FTX Customer Records — Field Offices Issue Subpoena...


Reports indicate that the U.S. Federal Bureau of Investigation (FBI) has received data on FTX clients from the advisors of the now-insolvent firm. These consultants have complied with a minimum of five inquiries issued by the bureau's local offices across various states.FTX Implosion Leads to FBI Data Dragnet The collapse of FTX has drawn the FBI's attention to its data, following a Bloomberg report by Jonathan Randles that revealed the exchange's consultants, Alvarez & Marsal, had provided the agency with trading information and client details. There are multiple reasons why U.S. law enforcement would seek access to this data. In the event of FTX's bankruptcy, the FBI's investigation may extend to the company's management practices and any potential violations of financial regulations or acts of misconduct that may have led to its financial downfall. The FBI might be scrutinizing whether certain customers received preferential treatment during the company's collapse. According to Randles' account, advisors received 'subpoenas from at least five FBI field offices,' spanning cities from Portland to Philadelphia, Minneapolis, and Oakland. This insight springs from billing documents belonging to Alvarez & Marsal, which also indicate that trading details were handed over to the FBI and a thorough review of FTX's 'cloud-computing data.' Attempts by Randles to obtain a statement from Alvarez & Marsal went unanswered. In situations like that of FTX, the FBI's pursuit of...
---
Guilty on All Counts: Former FTX CEO Sam Bankman-Fried Faces Potential C...


Sam Bankman-Fried, the disgraced former CEO of FTX, has been convicted on all seven charges, including wire fraud, securities fraud, commodities fraud, and money laundering. The jury reached a verdict at around 7:45 p.m. (ET) on Thursday evening according to an account shared by Matthew Russell Lee from the Inner City Press.Bankman-Fried Convicted on Multiple Charges The ex-FTX CEO has been found guilty by a jury of his peers, according to several reports on Thursday evening. The 31-year-old Sam Bankman-Fried was charged in December 2022, about a month after the exchange collapsed. Bankman-Fried had a sweeping set of allegations, as prosecutors accused him of orchestrating an extensive plan to mismanage billions of dollars in customer deposits entrusted to FTX. These charges also implicated him in deceiving both FTX investors and lenders, as well as those associated with Alameda Research. On Thursday, the reporter Matthew Russell Lee reported the courtroom account of the situation. "Jurors, I thank you," the judge said. "You did what we hope all citizens do when called for service. That was your call. In just a minute I am going to discharge you. You can speak about it." The judge added: If you do speak, be sensitive to the feelings of other jurors. If anyone involved in the case contacts you and you say no and they don't take no for an answer, I will take appropriate steps if I lawfully can do so. In the courtroom, during discussions, the defense and...
---
Prosecutor: FTX Boss Sam Bankman-Fried Stole Billions From Customers, Li...


Federal prosecutor Nicolas Roos argued this week that Sam Bankman-Fried stole billions in customer funds from his cryptocurrency exchange FTX and lied repeatedly to cover it up, actions that make him guilty on all counts. The prosecutor's closing argument paints a picture of Bankman-Fried building a mountain of lies that eventually collapsed, 'leaving countless victims in its wake.'From Crypto King to the Courtroom's Closing Arguments: The Bankman-Fried Saga Almost a year ago, customers began trying to withdraw funds from FTX, but their requests went unprocessed as FTX went bankrupt with $10 billion missing, prosecutor Roos told the court on Novemeber 1, 2023. The federal government's closing argument was published by Matthew Russell Lee from the Inner City Press. Roos argued that Sam Bankman-Fried spent FTX customer money to cover expenses, buy property and make political donations in a "pyramid of deceit" that eventually collapsed. Roos said Bankman-Fried knew taking the money was wrong but believed he could evade consequences. "He thought he was smarter, and could walk his way out of it. Today, with you, that ends," Roos said to the jurors. Roos said Bankman-Fried set up a secret system allowing his quantitive trading firm Alameda Research to take FTX customer funds with zero risk of liquidation. Roos called this stealing: '[It's] fraud. It's stealing plain and simple.' Roos said Bankman-Fried lied repeatedly on the stand, unable to recall det...
---
FTX Addresses Send $21M Worth of SOL to Exchanges: Solana Price Rally in...


The crypto wallets associated with the now-defunct crypto exchange FTX and its sister trading firm, Alameda Research, persist in diversifying their investments across various altcoins on numerous crypto exchanges. According to Spot On Chain data, FTX and Alameda's addresses recently transferred nine assets amounting to $46 million to Kraken, Binance, and Coinbase once again. FTX and Alameda's Massive Transfers Earlier today, FTX deposited $46 million worth of assets to Kraken, Binance, and Coinbase. Among these assets are 500K SOL ($21.6m), 14 million MATIC ($9.3M), 2,784 ETH ($5.15M), 810K MASK ($2.51M), 2.1 million SUSHI ($2.37M), 7.67 million BAT (1.64M), 71.6 million GALA ($1.4M), 650K LDO ($1.22M), and 4.47 million C98 ($842K). [Updated] #FTX and #Alameda Research transferred out $46M worth of 9 assets to #Kraken, #Binance & #Coinbase in the past 7 hours. 500K $SOL ($21.6M) 14M $MATIC ($9.3M) 2,784 $ETH ($5.15M) 810K $MASK ($2.51M) 2.1M $SUSHI ($2.37M) 7.67M $BAT ($1.64M) 71.6M $GALA ($1.4M) 650K… https://t.co/oMUhpyJsRE pic.twitter.com/FD3LdYoACl — Spot On Chain (@spotonchain) November 2, 2023 Since October 26, FTX and Alameda have conducted transfers totaling around $170 million across 30 different assets. Notably, FTX-labeled addresses directed $1 million worth of COMP and YFI to Coinbase Prime. Yesterday, addresses linked to FTX and Alameda initiated transfers of $13.6 million to both Binance and Coinbase. Furthermore, FTX deposited $8.12 million wort...
---
FTX and Alameda Research Transfers $13.6M to Binance: These Cryptos Are ...


According to Spot On Chain, addresses related to FTX and Alameda transferred $13.6 million to Binance and Coinbase on November 1. This development comes as Sam Bankman-Fried's case continues on allegations of fraud and money misuse, among others. Massive Deposits of EVM Tokens Continue FTX deposited $8.12 million worth of three assets to Coinbase earlier today, which includes $4.85 million worth of 46.5 million GRT, $2.3 million worth of 972,073 RNDR, and $967,000 worth of 708.1 MKR. #FTX deposited $8.12M worth of 3 assets to #Coinbase ~3hrs ago, including: 46.5M $GRT ($4.85M) 972,073 $RNDR ($2.3M) 708.1 $MKR ($967K) As of Nov 1, 2023, #FTX and #Alameda Research have deposited a total of ~$78.1M worth of 22 #EVM tokens to exchanges. They still hold… https://t.co/9CNMobYsWW pic.twitter.com/VccnXjB6ab — Spot On Chain (@spotonchain) November 1, 2023 After three hours, additional deposits totaling $5.49 million were made. The top three assets in this round were 1.14 million DYDX worth $2.64 million, $1.05 million worth 192,888 AXS, and $522,000 worth of 5,858 AAVE. According to Spot On Chain, FTX and Alameda Research have deposited approximately $83.6 million worth of 26 EVM tokens to exchanges. In September, a court ruling granted FTX the authority to sell, stake, and take preventive measures to mitigate risks associated with their assets. As a result, FTX had control over roughly $3.4 billion, leading to these significant money transfers. FTX and Alameda Researc...
---
FTX Transfers $150M In Assets, Including Ethereum And Solana, Amid Bankr...


Blockchain analytics firm Nansen has recently revealed that wallets associated with bankrupt crypto exchange FTX have transferred approximately $156 million worth of digital assets, including Ethereum (ETH) and Solana (SOL), in a series of transactions over the past week. The movement of these funds has raised concerns and attracted the attention of industry experts and investors. Nansen's report sheds light on the ongoing transfers and provides valuable insights into the extent of FTX's asset movements. Bankrupt FTX Wallets Unstake $57 Million Worth Of SOL Tokens According to the Nansen report, funds from FTX wallets have continued to migrate to various exchanges since the previous update. The report specifies the following notable transactions: 695,000 Perpetual Protocol (PERP) tokens worth $423,000 767,000 Biconomy (BICO) tokens worth $182,000 833,000 Kyber Network (KNC) tokens worth $616,000 108 million TrueFI (TRU) tokens worth $420,000 138,000 Band (BAND) tokens worth $221,000 2.5 million Graph (GRT) tokens worth $273,000 845 Maker (MKR) tokens worth $1.17 million 7.16 million Render (RNDR) tokens worth $17.8 million 10.5 million USD Coin (USDC) 23,000 Polygon (MATIC) tokens worth $15,000 9.5 million Ren (REN) tokens worth $500,000 1.1 million ETH tokens worth $2 million Additionally, the report highlights that an additional 1.6 million SOL tokens worth $57.6 million have initiated the unstaking process. While these funds have not yet left the associated wallet...
---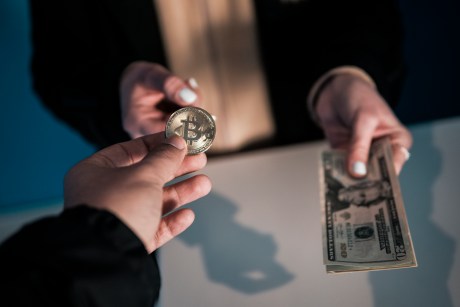 FTX And Alameda Addresses Move $80 Million In Crypto Over The Past Week ...


According to the latest on-chain data, wallet addresses linked to the now-bankrupt FTX exchange and Alameda Research have transferred substantial amounts in crypto assets over the past week. This series of funds movement was first brought to the limelight by prominent blockchain analytics firm Nansen, who reported that more than $60 million had been moved. However, further on-chain revelation shows that nearly $80 million has been moved from FTX- and Alameda-linked addresses in the previous week. Nansen Uncovers FTX And Alameda's $60 Million Transfer On Friday, October 27, Nansen disclosed - via a series of posts on X (formerly Twitter) - that FTX has been transferring millions in digital assets, including Chainlink (LINK), Solana (SOL), Ethereum (ETH), Polygon (MATIC), etc, to various exchange addresses. Prior to this development, the analytics firm initially reported that around $8.6 million were moved to a Binance address. According to the latest Nansen data, FTX subsequently moved $24.3 million in various tokens to different addresses on Coinbase and Binance. Additionally, 943K SOL (just under $32M) has been moved from the FTX Cold Storage wallet This is the address: 9uyDy9VDBw4K7xoSkhmCAm8NAFCwu4pkF6JeHUCtVKcX That means the total funds that have moved from FTX and Alameda wallets this week is currently more than $60M pic.twitter.com/yNgakImsoV — Nansen (@nansen_ai) October 27, 2023 The now-defunct exchange would later transfer 943,000 SOL (worth arou...
---
Anthropic's $2 Billion Deal With Google Brings Hope to FTX Creditors


A few weeks back, a coalition of creditors from FTX, known as the 'FTX 2.0 Coalition,' shed light on how the defunct exchange's vested interest in Anthropic could significantly enhance their compensation. Now, Anthropic has successfully secured $2 billion in funding from Google. Although the exact updated valuation remains undisclosed, preliminary estimates suggest the generative artificial intelligence (AI) company reportedly boasts a post-valuation ranging from $20 to $30 billion.FTX Creditors Look to Reap Benefits as Anthropic Gains $2 Billion In 2023, there is no doubt that artificial intelligence (AI) has experienced significant growth, with billions of dollars in capital flowing towards companies such as Anthropic and Openai. These two competitors have developed two generative AI chatbots known as 'Claude' and 'Chatgpt.' Towards the end of September, Bitcoin.com News reported that Amazon pledged $4 billion to support Anthropic. Prior to this investment, Google had already invested $300 million in the AI startup. It is also widely known that before Amazon and Google made their investments, former FTX CEO Sam Bankman-Fried (SBF), along with some of his senior executives, infused $500 million into Anthropic. On October 4, it was reported that a consortium of FTX creditors, known as the 'FTX 2.0 Coalition,' explained the potential for the Anthropic investment by SBF to potentially wholly reimburse customers and clients. This particular discussion followed Amazon's injection...
---
Prosecutors Probe Sam Bankman-Fried's Memory in FTX Case Without Jury


Federal prosecutors questioned Sam Bankman-Fried in an ongoing hearing on Wednesday about his message deletion practices and the alleged use of customer funds while he was CEO of now-bankrupt crypto exchange FTX.FTX Founder Faces Intensive Cross-Examination by Prosecutors in Ongoing Trial Prosecutors focused on Sam Bankman-Fried's use of the encrypted messaging app Signal, including his enabling of auto-delete features in 2021. Bankman-Fried said he did not seek specific legal approval for auto-deleting messages, but believed it was allowed under FTX's document retention policy implemented that year. Bankman-Fried's testimony was recorded by Matthew Russell Lee from the Inner City Press. When asked if he should have preserved messages with former Alameda CEO Caroline Ellison containing financial spreadsheets, Bankman-Fried replied 'Yes. For example, verbal discussions were not required to be reported.' Prosecutors also questioned if Bankman-Fried violated the policy by deleting messages about shutting down Alameda and its reported $13 billion hole. He responded: I don't recall such conversations. Prosecutors also asked about FTX customer funds being transferred through Alameda entity North Dimension bank accounts. Bankman-Fried signed documents listing it as a trading firm but said he was not aware of it actually conducting trades. When asked if he discussed the use of the account to accept customer funds with lawyers, Bankman-Fried said, 'I'm not entirely sure.' Bankman-Fri...
---
More FintruX Network (

#FTX

) News