| | | |
| --- | --- | --- |
| | FintruX Network | #FTX |
---
| | | | | |
| --- | --- | --- | --- | --- |
| FTX Price: | $0.00217 | | Volume: | — |
| All Time High: | $0.38 | | Market Cap: | $181.2 K |
---
---
| | | | | |
| --- | --- | --- | --- | --- |
| Circulating Supply: | 83,351,200 | | Exchanges: | 1+ |
| Total Supply: | 100,000,000 | | Markets: | 1+ |
| Max Supply: | 100,000,000 | | Pairs: | 3 |
---
---
---
The price of #FTX today is $0.00217 USD.

The lowest FTX price for this period was $0, the highest was $0.00217, and the exact current price of one FTX crypto coin is $0.00217337.

The all-time high FTX coin price was $0.38.

Use our custom price calculator to see the hypothetical price of FTX with market cap of ETH or other crypto coins.
---
---
The code for FintruX Network crypto currency is #FTX.

FintruX Network is 4.9 years old.
---
---
The current market capitalization for FintruX Network is $181,153.

FintruX Network is ranking upwards to #1552 out of all coins, by market cap (and other factors).
---
---
There is an unknown volume of trading today on #FTX.
---
---
The circulating supply of FTX is 83,351,200 coins, which is 83% of the maximum coin supply.
---
---
---
---
FTX has limited pairings with other cryptocurrencies, but has at least 3 pairings and is listed on at least 1 crypto exchange.

View #FTX trading pairs and crypto exchanges that currently support #FTX purchase.
---
---
---
---

Team Talks


Telegram AMA with FintruX. — Dear Community, As part of our ongoing commitment to transparency, our Co-Founder and COO, Conrad Lin, held a live Telegram AMA on 26th October at 12 pm SGT, where he answered several questions from our valued community. This blog is a short summary of the conversation on the official FintruX Network channel on Telegram. Q. Please share an update on how FTX is being implemented within the ecosystem? Since our global launch in July, the utility of FTX has been the only way for startups and SMEs to use the platform. As a startup, on top of finding product-market fit, we have had to overcome the challenges of educating startups and SMEs with the use of FTX. The openly traded market cap of FTX and its volume is at the mercy of market forces and is not manipulated or controlled by FintruX Network. Thereafter, it is impossible to correspond to any ongoing deals on the platform with any anonymous trades on the public exchanges. Understandably, at this early stage, we have had to heavily incentivize traditional companies to conduct their business financing on the platform, which we would then monetize and generate long-term returns on the token economy. Q. Is there a place where tokenomics is clearly stated? What is FRX? As our tokenomics is dynamic and agile, corresponding to the performance of our token economy at any given time, a live link to the tokenomics is a better fit for purpose. Please...
---

Quarterly Update #3


TruX: Progress and Achievements. — Dear Community, Following our last quarterly update, we are excited to update the community with our progress and achievements since we launched TruX, the world's first smart business financing platform, in July 2019 at Asia's largest tech conference, RISE. — Business Financing. — In our latest blog titled 'Alternative Financing in Asia', we disclosed the current landscape of the alternative finance industry in Asia and the fundamental challenges it faces today. As a financial technology (fintech) startup solving the problems of business financing globally, we are inevitably listed alongside other new and innovative solutions available. Our valued community advisors have also shared feedback regarding alternative financing solutions that they are familiar with from their respective countries. Thus, in this quarterly update, we would start off with a deeper understanding of business financing. For startups and SMEs globally, there are mainly 2 types of business financing with key differences; Debt Financing: Borrowing of money from investors in return for repayments plus interest., Equity Financing: Raising of money from investors in return for company shares., Given the credit risks in debt financing, alternative lenders may offer a loan to be secured with an asset or offer an unsecured loan. For many startups and SMEs, they may not have valuable assets but may hav...
---

TruX Release Notes


Here's a quick run-down of what we have been working on to make your business smart, efficient and trusted on app.fintrux.com. Version 1.3 (09–20–2019) Upgraded auto-generated legal documentation for successful credit extensions., Smart contract generation upgrade., Offline mode improvement and optimization., General bug fixes and improvements., Version 1.2 (08–22–2019) Trust profile displays number of connections., Graphical demo of application for first time users., Navigation bar UI update., Offline mode: User will be logged out if accessing the app while offline for security reasons., Loading spinner graphical update., General bug fixes., Version 1.0.1 (07–30–2019) We've made it even faster and easier to connect with businesses globally, all on your mobile phone. A/B testing of menu user interface. Some users may notice that there is a profile icon on the top left of the network screen, for convenient access to the shortcut menu., Instant B2B Messaging: You can now add a personalized message when sending a connection request., With just one click, android users can instantly add TruX to their home screen for an immersive app experience., Marketplace will now only show verified profiles relevant to your industry and location. Unverified profiles can still be viewed through unique URL link to Trust Profile., Optimized loading speed and app transactions., General bug fixes and improvements., Question...
---

Quarterly Update #2


TruX: Successful Launch Updates. — Dear Community, We're happy to announce that the launch of TruX in Hong Kong has been a successful first step as part of our continuous global efforts, and in this special update, we will set the expectations for the quarter ahead. TruX is now available to all businesses across the globe, supporting over 130 currencies worldwide. This would not have been possible without our amazing supporters, community advisors and early users at various stages. Our journey has only just begun and we look forward to introduce new features as part of our roadmap heading into 2020. — Launch Event. — TruX was formally launched on July 11th, 11:11 AM (HKT) at RISE, Asia's largest tech conference., The FintruX team showcased TruX to more than 16,000 visitors and 750 startups during the four days of exhibition from July 8–11th., FintruX Network was invited to be a part of the exclusive GROWTH track, which represents the top startups at RISE and provided a premier stage for global exposure that led to strategic meetings with business owners, accelerators, financial institutions, and venture capitalists., A YouTube AMA Live Stream was held at the RISE grand entrance where the FintruX team shared about the success leading up to the launch of TruX and a crucial overview of our roadmap heading into 2020., medium.com Timestamps of the live stream can be found below:, 2:13 — Launc...
---

May in Review 2019


June in Review 2019 - Dear Community, The countdown to the launch of TruX begins! Over the past month, the FintruX team has been powering towards a successful start. Our development team is busy ensuring that the technology powering TruX is robust and scalable, while our strategy team continues to innovate new and improved features for TruX based on qualified business user feedback. Meanwhile, our marketing team has been invited to several industry events, hosting focus group studies and networking strategically for mass adoption of TruX. Here is a quick snapshot of our month of June 2019: — Development and Launch Updates. — Our №31 Tuesday Team Talks shared key highlights on the TruX Platform., The beta test has been essential for our last stages of development and with insights from multiple focus groups made up of business owners, we have been able to engage with various supply chain networks and onboard businesses at scale., The global launch and showcase of the TruX app will happen at RISE in Hong Kong between July 8–11., We have in place a sustainable roadmap beyond our global launch detailing the short term and long term goals of FintruX Network. More details will be released in stages., — Knowledge Base Updates. — Our Knowledge Base is a repository of articles, templates, and general information that can help a business achieve growth and sustainability., Some of the articles post...
---

Tuesday Team Talks №31


TruX Platform: Development and Launch Updates Dear Community, We are less than a month away from the launch of our highly-anticipated TruX Platform! We are thrilled at our progress to date and we know our amazing global community of supporters are too. We want to let our community know what to expect as we dive into the next exciting phase of our project. Our team has been busy behind the scenes for the last leg of development and testing, while also constantly innovating new features and smart solutions for the future of smart businesses worldwide. To share more on the action behind the scenes and what you can look forward to, here are a few key highlights: Beta testing: The beta test was critical for our last stages of development and with insights from multiple focus groups made up of business owners, we have been able to engage with various supply chain networks and onboard businesses at scale. Focus groups: Our focus groups were formed to learn and evaluate: Day-to-day cash flow and operational challenges of businesses., New innovative features on the TruX platform to promote T.R.U.S.T., Improved UI/UX experience on the TruX Application and website., Launch Plan: The global launch and showcase of the TruX app will happen at RISE in Hong Kong between July 8–11. To ensure maximum exposure in the month of July, several events have been planned in the heart of both Singapore and Hong Kong. Please stay tuned for detaile...
---

May in Review 2019


Dear Community, Another great month has come to an end and we are now one step closer to the official launch. In the month of May, we initiated the next phase of our beta pilot by onboarding businesses across the globe, conducted several focus group studies, attended business networking events and launched the knowledge base on our official blog. Here is a quick snapshot of May 2019: — Knowledge Base Launch. — Our №29 Tuesday Team Talks announced the launch of Knowledge Base., The Knowledge Base is a repository of articles, templates, and general information that can help a business grow sustainably., Some of the articles posted this month include:, What is a Trust Profile on TruX?, What are smart credits (CR) on TruX?, Factors affecting small business financing, Watch out for several more informative articles in the coming weeks., — Token Economics. — Our page has been updated to reveal the overall benefits of FTX., More information to be released as we continue evaluating needs of SMEs at various growth stages., — Business Networking. — Our team has been busy networking and meeting with several businesses across the globe, focusing on industries such as software and technology, supply chain, and retail among others., Some events attended include the Echelon Asia Summit 2019, which was an interesting two days of establishing strategic partnerships, showcasing our beta appli...
---

Tuesday Team Talks №30


TruX Smart Credits. — Dear Community, This edition of the Tuesday Team Talks features the latest addition to the Knowledge Base section on our blog: — What are smart credits (CR)?. — Smart credits (CR) are unique ledgers that represent 1:1 of the local currency transacted between businesses. All CR are eventually settled in local currency between businesses. These smart credits are generated and verified on the blockchain to secure all B2B transactions.How does a business apply for CR?In mere minutes, a business can create a trust profile. After a swift verification process, the global credit reputation of………… Read more. In the month of May, we on-boarded businesses from various industries, including software and technology, manufacturing, supply chain, and F&B among others. Based on our focus group study and key insights from business owners, on-time payment for goods/services is and continues to be a huge challenge for most SMEs globally. Due to cash flow issues, many businesses delay or defer payments on their invoices, negatively affecting overall business growth and sustainability in the global economy. Businesses that are owed payments can, in turn, face cash flow issues as a result. At times, businesses are forced to write-off on unpaid invoices, which can take a toll on business profitability. These issues and many other similar issues are resolved quickly and easily with smart credi...
---

Tuesday Team Talks №27


Tuesday Team Talks №29 - — FintruX Knowledge Base Live on blog.fintrux.com. — — Dear Community, - We are excited to announce that the 'FintruX Knowledge Base' is now live on blog.fintrux.com. What is a Knowledge Base? The Knowledge Base will be a repository of articles, templates, and general information that can help a business grow sustainably. We at FintruX believe in the old, yet powerful adage — Knowledge is power, and our blog will be a place to share useful information to business owners at any stage of their business; especially topics pertaining to key growth features found on the TruX platform, general business management, financial management, and operational management. The first article to be posted is: Trust Profile — Your passport to business growth and sustainability While we continue to expand our repository of information and knowledge, we would also like to invite authored, guest articles from our community of supporters. This would be the perfect opportunity for the extremely talented writers in our community to come forward with industry-specific or domain-specific information that could be useful to readers across the globe. Feel free to reach out to us at media@fintrux.com for additional information or submissions. Popular articles from expert authors can be incentivized through our FTX rewards program. We encourage our community to grow with us as we proceed to wor...
---

April in Review 2019


Dear Community, In the month of April, we expanded the TruX beta pilot, relocated to a global network of co-working spaces, completed live interviews with popular mainstream and social media channels, and ventured into various communication platforms to engage our valued stakeholders and partners. We are running full steam ahead and we look forward to greater success in May! Here is a quick snapshot of our month of April: — TruX Beta Pilot updates. — Our №27 Tuesday Team Talks provided key updates on the TruX Beta Pilot in Singapore., We officially announced our partnership with two reputable risk solution providers, LexisNexis and DPInfo to assist us in KYC/AML and Credit Adjudication services respectively., In addition to Smart Credits, we introduced further product innovations to TruX:, Smart Network: An intelligent way for businesses to connect globally., Smart Marketplace: A cost-efficient way for businesses to trade globally., — New FintruX HQ. — In №28 Tuesday Team Talks, we officially launched our new FintruX HQ in Singapore., We are now officially part of the WeWork Member Network — a collaborative work environment in major cities across the world., To celebrate our recent success and furthermore to come, we brought together key partners, clients, and supporters at our new FintruX HQ, to align our long-term vision and mission., — Live Interviews. — medium.com Ou...
---
---
---
Fashion Model Gisele Bündchen Explains Why She Invested in FTX


The Brazilian supermodel Gisele Bündchen said her financial advisers pushed her into investing in the now-bankrupt exchange FTX, describing it as 'a sound and great' opportunity. She and her ex-husband - the NFL legend Tom Brady - are among the numerous people who parted with substantial funds due to their involvement with the former crypto giant. Praying for Justice The massive demise of the cryptocurrency exchange FTX in November last year left multiple investors empty-handed, some of those including well-known athletes, TV personalities, and all kinds of celebrities. One of the highest-paid models in the world - Gisele Bündchen - is also part of the list. In a recent interview, she blamed her financial advisers for letting her become a victim of the crash. The Brazilian further said she trusted the hype around the platform's former CEO - Sam Bankman-Fried (SBF) - while, at first, she was 'blindsided' by the failure. Shortly after, Bündchen realized the real damage and the scope of the FTX collapse, hoping those responsible for it face justice: 'It's just...terrible. I'm so sorry for all of us that this happened, and I just pray that justice gets made.' As CryptoPotato recently reported, the model owns over 680,000 common shares of FTX. Her ex-spouse - Tom Brady - has even larger exposure, holding more than 1.1 million stocks. Other prominent names who got burned by the catastrophe include the Canadian entrepreneur Kevin O'Leary (better known ...
---
FTX Sues Bahamian Liquidators, Claims US Entity Was The HQ (Report)


Ever since FTX unceremoniously imploded back in November, regulators and courthouses in both the USA and the Bahamas have been working furiously to get as many FTX-held assets back into the hands of their original owners, with varying degrees of success. While court cases in the US have temporarily stalled, owed in part to SBF's plea of innocence, Bahamian regulators were able to seize some assets from the get-go and appear to be closing in on FTX Digital Markets, the Bahamian subsidiary of the failed crypto exchange. Dispute Over Prominence of Bahamian Entity The current lawsuit has been filed by FTX US against the Bahamian authorities in charge of liquidating FTX Digital Markets. If the former wins the lawsuit, it could mean that a greater share of the assets that were being controlled by FTX would be disposed of by US courts, possibly resulting in a greater recovery by US customers to the detriment of international customers. In order to set this process in motion, the new CEO of FTX, John J Ray III, filed a request to the Delaware bankruptcy court, requesting recognition that FTX Digital Markets "had no ownership interest in FTX.com's cryptocurrency, intellectual property, and customer relationships." FTX's interim leader posited that FTX DM was nothing more than a shell corporation created for the purpose of moving money out of the reach of US regulators and was not vital to the legitimate operations of the exchange. "(FTXDM) was a corporate...
---
FTX Debtors Reveal $6.8 Billion Hole in Balance Sheet Amidst Financial D...


According to a presentation recently submitted by the FTX debtors on March 16, Sam Bankman-Fried's companies had a $6.8 billion hole in their intercompany balance sheet when they filed for Chapter 11 bankruptcy protection. FTX and its conglomerate of firms have debts of around $11.6 billion, including customer claims and various other liabilities.FTX's $6.8 Billion Gap The FTX debtors have released a third presentation that provides an overview of FTX's debts and liabilities. The presentation reveals that, while a significant amount of money is owed to customers, FTX and its few subsidiary firms also owe funds to certain vendors, counterparties, and unpaid invoices. Some of the vendors include Margaritaville Beach Resort owned by Jimmy Buffett, Amazon Web Services (AWS), Fairview Asset Management, Stripe, Meta, Trulioo, Spotify, Turner Network Television, and American Express. Advisers concluded that when FTX filed for bankruptcy, the more than 100 companies under its umbrella had a $6.8 billion gap in their balance sheet. Approximately $4.8 billion of this amount is against a colossal $11.6 billion, according to the presentation. FTX US had a shortfall of about $87 million, despite Bankman Fried's repeated claims that the U.S. subsidiary was solvent. The disgraced FTX co-founder's quantitative trading firm, Alameda Research, held the 'vast majority of third-party loans,' according to the advisers' notes. Alameda had an interesting relationship with many entities and p...
---
FTX Youtube Influencers Slammed With Class Action Lawsuit


A group of well-known YouTubers is facing a class action lawsuit from FTX investors, who claim that the influencers hyped a supposedly fraudulent crypto exchange. In addition to promoting FTX, the content creators allegedly promoted the exchange's yield-bearing accounts (YBAs), which the lawsuit claimed were unregistered securities. YouTubers Allegedly Promoted FTX's Unregistered Securities The class action lawsuit, which was filed in the U.S. District Court Southern District of Florida Miami division, alleges that some prominent YouTube influencers pushed the sale of FTX's YBAs to their millions of followers without disclosing how much they were paid by the exchange. 'Evidence has now been uncovered that reveals Influencers played a major role in the FTX disaster and in fact, FTX could not have arisen to such great heights without the massive impact of these Influencers, who hyped the Deceptive FTX Platform for undisclosed payments ranging from tens of thousands of dollars to multimillion-dollar bribes ' The lawsuit is led by Edwin Garrison, a US citizen and resident of Oklahoma, with other plaintiffs from Canada, Australia, and the United Kingdom. The individuals had YBA accounts with FTX. Influencers involved in the lawsuit include Kevin Paffrath, Brian Jung, Graham Stephan, Ben Armstrong - popularly known as 'Bitboy' - Tom Nash, as well as Erika Kullberg, believed to be the founder of talent management firm Creators Agency, which is also a defendant mentioned in th...
---
FTX Leadership Says $3.2 Billion Were Paid Out to Former Execs


In the race to untangle the FTX Group's balance sheets – which were poorly kept at best and deliberately fraudulent at worst – the new leadership brought in to clean up the mess has uncovered $3.2 billion worth of direct payments to the former execs during the platform's operation. Sum Represents Non-Operational Costs The figure in question was detailed in the Schedules of Assets and Liabilities and Statements of Financial Affairs (Schedules and SOFAs) filed by the FTX Debtors in court on the 15th of March. Sharing the FTX Debtors' press release just issued: https://t.co/r7PlneGSXF — FTX (@FTX_Official) March 16, 2023 According to Bloomberg, this sum does not take into account salaries and other legitimate operational expenses. It also excludes over $240 million spent by the FTX Group to acquire luxury real estate in the Bahamas, as well as the cost of donations, political or otherwise, to third parties. Several other "substantial" transfers to companies and entities not registered as FTX Group subsidiaries were also excluded. The new leadership of FTX will attempt to recover as many of these missing funds as possible from the former company executives, although how much can actually be retrieved in order to reimburse creditors is unclear at the moment. "These amounts exclude over $240 million spent to purchase luxury property in the Bahamas, political and charitable donations made directly […]. Although some of t...
---
Court Ruling May Spare Shaquille O'Neal and Naomi Osaka from FTX Lawsuit


Former NBA star Shaquille O'Neal and professional tennis player Naomi Osaka may avoid being held accountable in the collective lawsuit against cryptocurrency exchange FTX due to a lack of notification. As per the order issued on March 9, US District Judge Kevin Moore stated that it is unclear if O'Neal and Osaka were notified of the lawsuit. Therefore, the judge has requested that the plaintiffs explain why the sports stars should not be dismissed from the lawsuit. What Are Shaquille O'Neal and Naomi Osaka Accused Of? Shaquille O'Neal and Naomi Osaka, along with other sports stars and TV actors, could be accused of promoting a 'fraudulent scheme' through the cryptocurrency exchange FTX to take advantage of retail investors with little knowledge about the cryptocurrency world. Among other celebrities accused of fraud is NFL superstar and seven-time championship ring winner Tom Brady, who acquired a significant stake in FTX and became a company's partner through a media agreement where he and his wife provided support to promote the platform, Bloomberg reported. Brady received 1.1 million FTX shares, with a market value of approximately $45 million. At the same time, his wife received around $25 million in shares. Both investments became almost worthless overnight with the collapse of Sam Bankman-fried's empire, who is under house arrest pending trial for multiple financial fraud charges related to the bankruptcy of FTX and its subsidiaries —including the trading firm Ala...
---
FTX Exec Loses $3.7 Million Island Home to Authorities 5 Months After Bu...


Nishad Singh – FTX's Lead Engineer – bought a $3.7 million vacation home in the San Juan islands last October. Now, the property has been seized by the U.S. government. The home – purchased roughly two weeks before FTX went bankrupt – is located on a wooded hill, and features six bedrooms, a lap pool, and a hot tub. Singh has been forced to forfeit the home after pleading guilty to multiple charges related to his role at FTX, including wire fraud, money laundering, and campaign finance violations. Though Singh, 27, purchased the home with money from his FTX account, authorities believe those funds are directly linked to his crimes. Prosecutors allege that Bankman-Fried and his associates misappropriated funds at the exchange for personal use, and for trading at Alameda Research – a claim backed by FTX bankruptcy head John Ray. A charity linked to FTX appeared to have used funds to purchase a multi-million dollar mansion in the Czech Republic in July 2022. Singh has also been forced to forfeit an undisclosed amount of stock, according to Bloomberg. Sam Bankman-Fried saw his $470 million worth of Robinhood shares seized by the DOJ in February. Bankman-Fried has pled not guilty to his 12-count indictment, but his fellow executives – including Singh, FTX co-founder Gary Wang, and Alameda Research CEO Caroline Ellison – have all confessed to the crime, with the former receiving a smaller sentence ...
---
FTX Sues Grayscale to Unlock $9 Billion From Bitcoin and Ethereum Trusts


Alameda Research – sister trading firm to the now bankrupt FTX exchange – is suing the world's largest Bitcoin fund on behalf of FTX's debtors and affiliates. The company demands that Grayscale permit redemptions on its Bitcoin and Ethereum Trusts, which could cumulatively unlock over $9 billion for the trust's shareholders. Grayscale's Bitcoin Stash Per a press release from the FTX Debtors on Monday, claims have also been filed directly against Grayscale CEO Michael Sonnenshein, and Digital Currency Group (DCG) CEO Barry Silbert. DCG is the parent company of Grayscale. According to FTX, allowing shareholders to redeem their shares would recover over $250 million in value for FTX's customers, who have been left to dry after the exchange froze withdrawals in November. "Grayscale has for years hidden behind contrived excuses to prevent shareholders from redeeming their shares," argued FTX. "Grayscale's actions have resulted in the Trusts' shares trading at approximately a 50% discount to Net Asset Value." Grayscale's Bitcoin fund is intended to provide Bitcoin exposure to those who otherwise cannot hold units of the actual cryptocurrency. However, since shares of the fund are not easily redeemable for their underlying Bitcoin, the shares often trade well above or below the value of the company's BTC. According to Grayscale's website, the firm's Bitcoin holdings per share ...
---
US Prosecutors Seek to Further Restrict Former FTX CEO Sam Bankman-Fried...


The U.S. attorney for the Southern District of New York (SDNY), Damian Williams, and the Department of Justice (DOJ) are requesting 'proposed modifications' to the bail conditions of former FTX CEO, Sam Bankman-Fried. The SDNY prosecutor is asking the court to prohibit Bankman-Fried from using a smartphone with an internet connection. Instead, the disgraced FTX co-founder would receive a government-issued flip phone with disabled internet capabilities.Bankman-Fried May Get a Flip Phone With Strings Attached On March 3, 2023, the DOJ and SDNY attorney Damian Williams filed a request with judge Lewis Kaplan to modify the bail conditions of Sam Bankman-Fried (SBF), the former CEO of FTX. Prosecutors seek to restrict SBF's internet access through various devices, including smartphones, tablets, computers, and video game devices that allow chat and voice communication. The proposed restriction would ban SBF from using any smart devices with internet capability. The government also wants the temporary measures added to SBF's bail conditions to be fully adopted. These measures include not communicating with any FTX or Alameda Research employee without counsel present, not using encrypted messengers such as Signal, and prohibiting the use of a VPN. SBF would receive a government-issued flip phone with a DOJ-controlled serial number, IMEI number, IMSI number, MAC address, and SIM number. The flip phone would allow SMS text messaging and voice calls. "??With respect to the defend...
---
FTX Debtors Report $8.9B Shortfall in Customer Funds and 'Highly Comming...


On March 2, 2023, FTX debtors released their second stakeholder presentation, which contains a preliminary analysis of the now-defunct cryptocurrency exchange's shortfalls. The latest presentation reveals a significant shortfall, as approximately $2.2 billion of the company's total assets were found in FTX-related addresses, but only $694 million is considered 'Category A Assets,' or liquid cryptocurrencies such as bitcoin, tether, or ethereum. In addition, John J. Ray III, FTX's current CEO, stated that the debtor's effort had been significant, and he added that the exchange's assets were 'highly commingled.'A Preliminary Summary of What Contributed to FTX's $8.9 Billion Shortfall FTX debtors and CEO John J. Ray III have released a comprehensive presentation documenting FTX's shortfalls. The preliminary report mentions the cyber attack that occurred the day after FTX filed for Chapter 11 bankruptcy protection on November 11, 2022. In a now-deleted Telegram chat channel, FTX US general counsel Ryne Miller described the exchange being hacked and that the platform was unsafe. The preliminary shortfall analysis refers to this specific cyber attack throughout. The report also mentions that both FTX and FTX US typically held digital assets in sweep wallets that were not segregated for individual customers. The debtors noted that due to the cyber attack, the company's computing environment was secured and 'remains subject to certain restrictions,' limiting access to crucial data. ...
---
Former FTX Director Pleads Guilty to Charges of Fraud, Money Laundering,...


Roughly 11 days ago, it was reported that Nishad Singh, the former director of engineering at FTX, was working with federal prosecutors to arrange a plea deal. On Tuesday, Singh pleaded guilty to criminal charges and stated, "I am unbelievably sorry for my role in all of this."Singh Cooperating With Authorities in FTX Investigation; Bankman-Fried Declines to Comment on Singh's Guilty Plea Former FTX director of engineering Nishad Singh pleaded guilty to charges of wire fraud, conspiracy to commit fraud, money laundering, and violating campaign finance laws in the United States, according to reports. 'I am unbelievably sorry for my role in all of this,' Singh said in a New York court on Tuesday. During the hearing, Singh's prosecutor, Danielle Sassoon, explained that Singh flew back from the Bahamas to assist with the U.S. investigation after FTX collapsed. Singh stated that he knew around mid-2022 that Alameda Research was using customer funds, and he also pledged to forfeit the proceeds he obtained from the scheme. Reuters first reported the news, and following Singh's plea, the publication contacted Sam Bankman-Fried (SBF) for comment. According to the report, a spokesman for Bankman-Fried declined to comment. Singh's plea comes after ex-Alameda CEO Caroline Ellison and FTX co-founder Gary Wang pleaded guilty. Ellison provided a detailed account that also acknowledged the use of customer funds in the FTX/Alameda scheme. Bankman-Fried faces 12 charges, including...
---
FTX Top Executive Pleads Guilty to Fraud


Nishad Singh – the former head of engineering at bankrupt crypto exchange giant FTX – pleaded guilty to six criminal charges related to his activity with the firm during a court hearing on Tuesday. The ex- executive's crimes include wire fraud, conspiracy to commit wire fraud, conspiracy to commit money laundering, and violation of campaign finance laws. Another Guilty FTX Executive The plea, reported by Reuters, was accepted by U.S. District Judge Lewis Kaplan and is the next in a list of similar guilty admissions from fellow higher-ups in Sam Bankman-Fried's crypto empire. Alameda Research CEO Caroline Ellison and FTX co-founder Gary Wang pleaded guilty to multiple charges related to a years-long fraud scheme at FTX in December. Word began to spread that Singh was planning a guilty plea earlier this month, as part of a plea deal with federal prosecutors. This followed the executive's entrance into a proffer session with the SDNY attorney's office in January – a semi-formal discussion in which Singh had limited immunity, and where the court could determine if he had useful information related to the case. After determining that he could assist, Singh would then be granted the opportunity for a plea deal – whereby a defendant pleads guilty and agrees to cooperate with prosecutors in return for a lesser sentence. Singh's involvement with the alleged FTX fraud appears steep: After moving from Alameda ...
---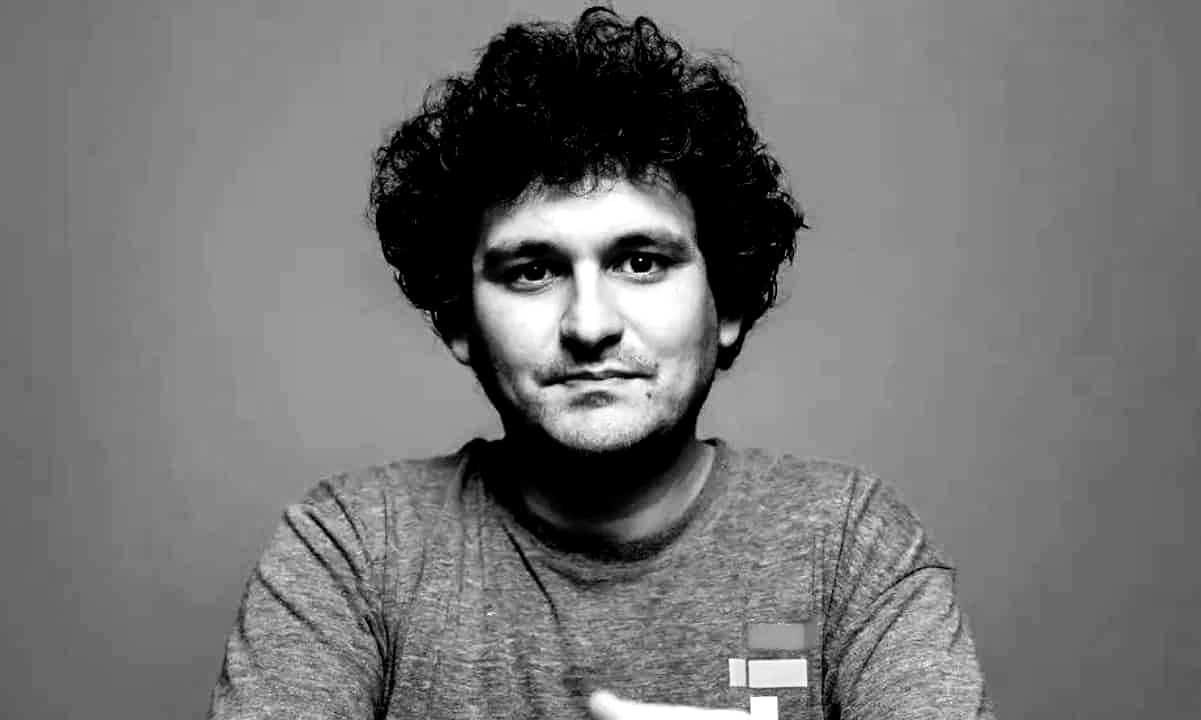 Sam Bankman-Fried Slapped With 4 New Criminal Charges After FTX Fallout


Disgraced FTX founder Sam Bankman-Fried (SBF) is under yet another layer of legal pressure after a judge unsealed a superseding 12-count indictment against him on Thursday. The filing adds 4 new charges to an 8-count indictment introduced in December, and includes new details regarding illegal political donations made by SBF. Straw Donor Scheme As the government alleges, Bankman-Fried "corrupted" the operations of both crypto exchange FTX and its sister trading firm Alameda Research for at least three years up until their collective collapse in November of last year. His schemes, according to the filing, involved stealing FTX customer deposits for a variety of purposes, such as enriching himself and currying political favor among both parties in Washington. The indictment claims that SBF and his co-conspirators made over 300 political donations using the names of other people or using corporate funds, totaling tens of millions of dollars. That's well in excess of individual campaign contribution limits, and a violation of campaign finance laws. "To avoid certain contributions being publicly reported in his name, Bankman-Fried conspired to and did have certain political contributions made in the names of two other FTX executives," said the new filing. Examples of such illegal contributions included one from a contributor identified as co-conspirator 1 (CC-1), who was selected to donate at least $1 million to a PAC supportin...
---
Former FTX CEO Sam Bankman-Fried Faces New Charges in Multi-Billion Doll...


Sam Bankman-Fried (SBF), the disgraced co-founder of FTX, faces four more charges after a new indictment was unsealed on Wednesday. The charges include operating an unlicensed money transfer business and conspiring to commit bank fraud.SBF Gets 4 New Charges Tacked Onto His Indictment The former CEO of FTX was originally indicted 72 days ago by a federal grand jury in Manhattan, and prosecutors charged the crypto exchange co-founder with eight different offenses. The charges include conspiracy to commit wire fraud, wire fraud, conspiracy to commit commodities fraud, conspiracy to commit securities fraud, and conspiracy to commit money laundering. A new indictment was unsealed by the court on February 22, 2023, adding four new charges to SBF's case. The charges include operating an unlicensed money transmitter and conspiracy to commit bank fraud. 'Exploiting the trust that FTX customers placed in him and his exchange, Bankman-Fried stole FTX customer deposits and used billions of dollars in stolen funds for a variety of purposes,' the new indictment reads. The newly revised indictment did not name any other defendants, and it alleges that SBF 'corrupted the operations of the cryptocurrency companies he founded and controlled—including FTX.com and Alameda Research.' The revised indictment further adds that SBF 'perpetrated this multibillion-dollar fraud through a series of systems and schemes that allowed him, through Alameda, to access and steal FTX customer deposits wit...
---
CoinShares' Earnings Take Severe Hit Due to FTX Collapse: Q4 Report


Despite the market turbulence brought about by collapses and scams, Coinshares' Chief Executive Officer Jean-Marie Mognetti asserted that the group's 'financial health remained solid.' Its earnings did take a severe beating, though. CoinShares released the fourth-quarter report for 2022 in which it recorded £14.5 million in combined revenue, gains, and other income. This was a massive drop of 65% from the fourth quarter of 2021 when the European asset manager fetched a revenue of £41.9 million. FTX and Terra Blows on CoinShares CoinShares lost over $21 million due to the collapse of the Terra ecosystem tokens in the second quarter of 2022. After returning to profitability the very next quarter, it had to deal with yet another blow. This time it was FTX. The company stated that its performance was impacted significantly as a result of nearly $30 million of its assets being stuck in the crypto exchange which froze customer withdrawals in November before filing for bankruptcy. Its revenue, gains, and other income was recorded to be £72.6 million for the entirety of 2022, slashing by more than half since its previous financial year when it raked in £151.8 million. The company's total comprehensive income for the full year 2022 also fell by over 97% to £3 million since £113.4 million was recorded in the previous year as a result of the market turbulence, its quarterly earnings report showed. Mognetti further elaborated, 'The collapses and frauds...
---
Another FTX Victim: Crypto Hedge Fund Galois Closes Down (Report)


Galois Capital - a cryptocurrency hedge fund based in San Francisco - reportedly shut down as a consequence of the collapse of FTX. The former had half of its assets stuck on the trading venue and will return its remaining funds to investors. One More Going Down As reported by the Financial Times, Galois Capital - a hedge fund that managed approximately $200 million in assets - ceased all trading services and closed down. The company was among the unfortunate FTX investors, revealing that $100 million of its capital was trapped in the bankrupt exchange. It assured that clients will receive 90% of their money not stuck on the platform. The remaining 10% will be distributed after administrators and auditing firms finalize necessary discussions on the matter. 'Given the severity of the FTX situation, we do not think it is tenable to continue operating the fund both financially and culturally. Once again I'm terribly sorry about the current situation we find ourselves in,' Co-Founder Kevin Zhou stated. He also argued that the company's decision to close down is better than filing for bankruptcy protection due to the lengthy legal process and the delayed refunds for users if going for the second option. Zhou concluded that 2022 has been devastating for the entire cryptocurrency industry due to numerous setbacks, such as the Terra crash, the 3AC demise, and the FTX saga. However, he remains a proponent of digital assets, believing in their long-term success. Midas I...
---
Crypto Hedge Fund Galois Capital Shuts Down — 'We Lost Almost Half...


Crypto hedge fund Galois Capital is shutting down after losing about half of its assets to the FTX disaster. 'Given the severity of the FTX situation, we do not think it is tenable to continue operating the fund both financially and culturally,' the fund's co-founder told investors. Crypto Hedge Fund Shuts Down Due to FTX Collapse Crypto hedge fund Galois Capital is shutting down as nearly half of its assets are trapped on FTX, the collapsed cryptocurrency exchange which filed for bankruptcy in November last year. 'Galois Capital is a crypto hedge fund that specializes in over-the-counter trading and algorithmic market-making,' its website describes. Galois Capital told investors that all trading has been halted and all its positions unwound, according to documents seen by the Financial Times. Galois co-founder Kevin Zhou wrote: Given the severity of the FTX situation, we do not think it is tenable to continue operating the fund both financially and culturally … I'm terribly sorry about the current situation we find ourselves in. Clients of the hedge fund would receive 90% of the money not trapped on FTX, Galois said, adding that it is temporarily holding back the remaining 10% until discussions with the fund administrators and auditor are finalized. Since informing investors of its shutdown, Galois has sold the fund's claim on FTX for approximately 16 cents on the dollar, the publication conveyed. Galois previously told Bloomberg that it had as much as $45 million of ...
---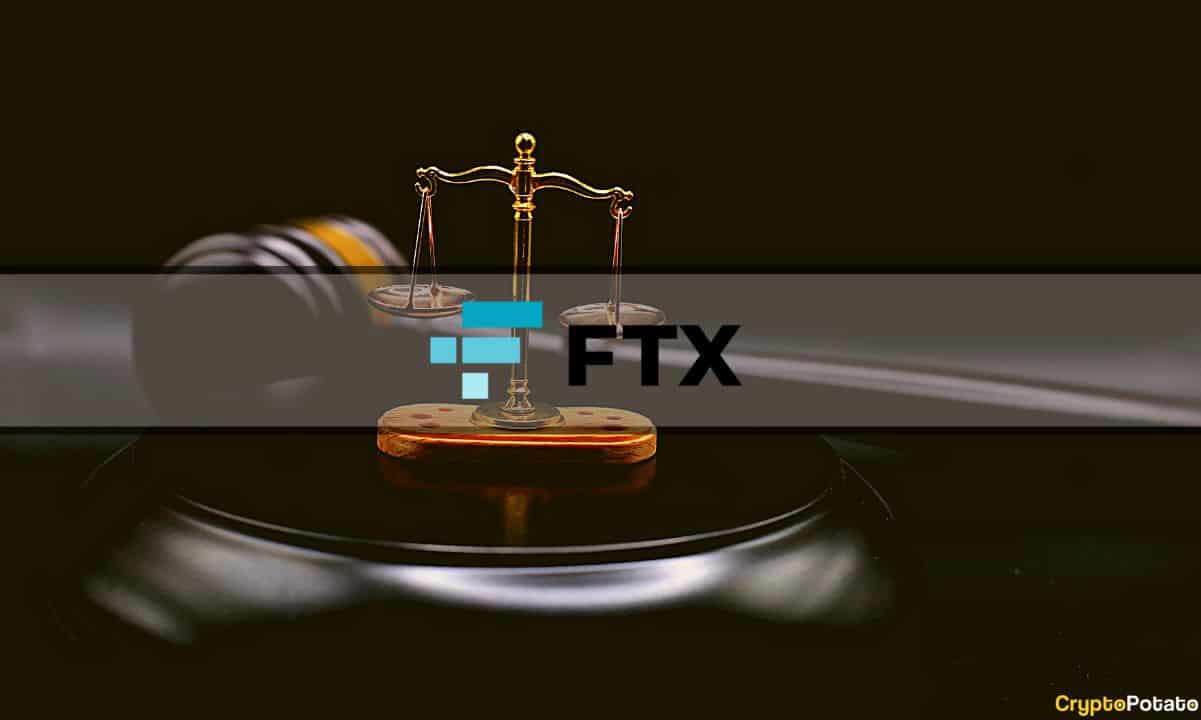 Another SBF Close Associate Wants to Plead Guilty in FTX Fraud Case: Rep...


Nishad Singh, the former head of engineering at bankrupt crypto exchange FTX, is close to striking a plea deal with federal prosecutors in the ongoing case against the exchange and its execs. According to a Bloomberg report, which cited people familiar with the matter, Singh plans to plead guilty to criminal charges over his role in the FTX saga. Singh to Strike Plea Deal With US Prosecutors The report noted that Singh has been negotiating a deal with Manhattan prosecutors as the case against FTX founder and former CEO Sam Bankman-Fried (SBF) thickens. A plea deal is an agreement between the prosecutor and the defendant of a criminal case, in which the latter concedes to pleading guilty to lesser charges against them while the former provides more lenient sentencing. Recall that Singh attended a proffer session with prosecutors in January as efforts were made to determine whether he had any information that would be useful to the prosecution. CryptoPotato reported that if helpful information was found, Singh could enter a plea deal with the court in exchange for his cooperation. Unnamed sources have now revealed that the possibility of a plea deal is high as the former FTX executive is planning to admit to the charges brought against him. They also disclosed that the Commodity Futures Trading Commission (CFTC) and the Securities and Exchange Commission (SEC) intend to sue Singh for his role in the FTX fiasco. The Third High-level Executive to Turn Against SBF If Singh's plea ...
---
FTX Japan to Resume Withdrawals on Feb 21 After Halting Service in Novem...


The Japanese arm of bankrupt crypto exchange FTX announced that it would resume the withdrawal function for customers. This comes less than a month to when the order for the platform to suspend its business takes effect. According to a press release on Monday (Feb. 20, 2023), FTX Japan stated that customers will be able to withdraw their assets from Feb. 21, 2023. The platform said fiat and crypto asset withdrawals will be processed through the Japanese crypto exchange Liquid, adding that users who do not have a Liquid Japan account should open one before moving their funds. 'We are pleased to announce that we will resume our services for withdrawal of fiat currency and crypto assets of FTX Japan via the Liquid Japan web platform at 12:00 p.m. (noon, JST) on February 21, 2023. FTX Japan further said it already notified eligible customers about the procedures for withdrawals. However, the press release stressed that the withdrawals could take time due to the large volume of requests while assuring that other services will soon resume. The latest development comes after the Japanese subsidiary halted withdrawals in Nov. 2022, on the directive of Japan's Financial Services Agency (FSA). Since the suspension, FTX Japan has been in the process of trying to resume the service for its users. In addition, the Kanto Local Finance Bureau extended FTX Japan's business order suspension until March 9, 2023. The post FTX Japan to Resume Withdrawals on Feb 21 After Halting Service in ...
---
Unsecured Voyager Creditors Subpoena FTX Executives


After the FTX Group unceremoniously attempted to claw back the repayment of Alameda's loan to Voyager, lawyers on the side of the struggling crypto platform have responded with a two-part salvo of legal requests. In the FTX Group's original filing, the firm claimed that Voyager had failed to do due diligence before loaning money to Alameda. As such, the filing essentially hints that Voyager should have known better than to give Alameda money, which would justify the trading arm of FTX not having to repay the loan anymore. Hard-Hitting Response In return, Kirkland & Ellis – lawyers representing Voyager Digital – filed a list of subpoenas for information on multiple topics, including the allegedly self-serving lowball of the company buyout offer made by FTX. Additionally, Ramnik Aurora – FTX's head of product – was also served with a subpoena, despite previously being largely ignored by the court proceedings. However, this was only the first set of subpoenas to be served against FTX. Unsecured Creditors Chime In On the 18th of February, Voyager Digital's Unsecured Creditors Committee filed its own list of subpoenas against the FTX Group. Adding to the list of previously untouched members of the FTX Group's C-suite, the second batch – which was also served by Kirkland & Ellis on behalf of Voyager creditors – mentioned Samuel Trabucco, the former co-CEO of Alameda who retired from his position in August 2022, elect...
---
FTX Warns Community of Phony 'Debt Tokens' and Scams Claiming to Be Affi...


On Friday, debtors who control the official FTX Twitter account warned the community to 'be on alert for scams from entities claiming to be affiliated with FTX.' They also noted that neither FTX debtors nor any entity related to the company has issued any IOU crypto assets or 'debt tokens.' The alert comes as a token called 'FUD (FTX User's Debt)' has been circulating on the Tron blockchain and is listed on Huobi.FTX Debtors Leverage Official Twitter Account to Inform Community FTX debtors who control the official FTX Twitter account are warning the community about entities claiming to be associated with the now-defunct cryptocurrency exchange. The company filed for Chapter 11 bankruptcy, and the restructuring team and debtors use the official FTX Twitter account often to inform the community of updates. On Feb. 17, 2023, the debtors issued a warning, stating that the bankrupt firm has not issued any debt tokens. 'The FTX Debtors remind stakeholders to be on alert for scams from entities claiming to be affiliated with FTX,' the bankrupt exchange's official Twitter account said on Friday. 'The FTX Debtors have not issued any debt token and any such offers are unauthorized.' FUD Token Circulating on Tron Blockchain, Listed on Huobi As the exchange's restructuring team and debtors warn the community about unofficial tokens, a cryptocurrency issued on the Tron blockchain called FUD, or FTX User's Debt, has been circulating. Some information about the coin is available on coingeck...
---
Report: Former FTX Director of Engineering Nishad Singh Negotiating Plea...


Another member of Sam Bankman-Fried's inner circle allegedly plans to plead guilty to criminal charges for his role in the alleged fraud that occurred at the cryptocurrency exchange FTX. According to unnamed sources familiar with the matter, Nishad Singh, FTX's former director of engineering, is attempting to negotiate a deal with New York prosecutors.Sources Say Former FTX Director of Engineering Nears Plea Deal, Singh Could Provide Critical Testimony On Friday, Bloomberg reporter Allyson Versprille reported that Nishad Singh, the former director of engineering at FTX, is negotiating a deal with federal prosecutors in Manhattan. Two other individuals from Sam Bankman-Fried's inner circle, ex-Alameda Research CEO Caroline Ellison and FTX co-founder Gary Wang, have already pleaded guilty to charges related to the multiyear fraud that allegedly took place at FTX since 2019. Unnamed sources who are familiar with the matter told Versprille about the agreement, and the reporter noted that the deal with Singh has not been finalized. The prosecutors' office in the Southern District of New York (SDNY) declined to comment on the alleged deal, and Versprille also noted that a representative for Bankman-Fried declined to comment. If Singh does cooperate with authorities against Bankman-Fried, the former FTX CEO will be outnumbered, as Wang and Ellison are already cooperating with authorities. Bankman-Fried is awaiting trial scheduled for October 3, 2023, and prosecutors have been attem...
---
FTX Japan Set to Return Client Assets By the End of February


FTX's Japanese subsidiary has moved closer to its goal of unlocking its users' trapped funds. The bankrupt company told clients on Friday that they can now confirm their balances on the platform, as part of a plan to compensate clients by the end of the month. A Step Closer to Compensation Besides viewing their balances, users have been notified that they can migrate their assets to the Japanese crypto exchange platform, Liquid. The firm received $120 million from FTX after a cyberattack in 2021, and was later bought out by the exchange in 2022. The newly provided access is part of a timeline announced in December that would let clients withdraw their funds from the defunct exchange by the end of the month. In a statement to Bloomberg, Liquid's Chief Operating Officer Seth Melamed said the team is "confident" that it will "adhere to this timeline, and that client withdrawals will resume "very soon." Nevertheless, it cannot open access to user accounts until it receives relevant approvals, as well as sufficient data pertaining to account migration. "Our team is often times working seven days a week, late nights," said Melamed. "Re-enabling withdrawals at FTX Japan in a transparent, fair, and accurate manner has been a shared goal for our entire team." FTX Japan's net assets at the end of September totaled roughly 10 billion yen ($74.3 million) at the end of September – a mere ...
---
Prosecutors Seek Restrictions on Former FTX CEO's Electronic Devices Fol...


Prosecutors in the financial fraud case against former FTX CEO Sam Bankman-Fried (SBF) are attempting to persuade the judge to restrict his use of electronic devices. It has been revealed that SBF used a virtual private network (VPN) to watch the Super Bowl through a foreign subscription service he had purchased before his arrest. Prosecutors, however, are skeptical and argue that VPNs are commonly used to access international crypto exchanges that are blocked in the United States.Prosecutors Raise Concerns Over VPN Use by Former FTX CEO, SBF's Lawyers Argue VPN Use Was for Harmless Purposes Judge Lewis Kaplan is considering whether disgraced FTX co-founder Sam Bankman-Fried (SBF) should be allowed to use electronic devices and the internet. 'There is a solution, but it's not one anybody has proposed yet,' Kaplan told the court. The judge is considering changing SBF's bail conditions because prosecutors have complained about his use of a VPN. Damian Williams, U.S. Attorney for the Department of Justice (DOJ), said the government learned that SBF used a VPN to access the web on Jan. 29 and Feb. 12, 2023. Williams noted that VPNs have legitimate purposes, but the complaint also asserts that VPNs are commonly used to access international crypto exchanges. 'Some individuals use VPNs to conceal the fact that they are accessing international cryptocurrency exchanges that use IPs to block U.S. users,' the government's complaint stressed. However, SBF's lawyer, Mark Cohen, who repres...
---
Report: FTX Promised High Earnings to African Students That Successfully...


The collapsed crypto exchange FTX reportedly used the lure of high earnings to convince African university students to become its ambassadors. In addition to encouraging new FTX investors to use the platform, student ambassadors were also required to teach them about crypto and the blockchain. Some of the students insisted they will not quit crypto despite losing funds following FTX's collapse.Recruited Users Told of Benefits of Using FTX The collapsed crypto exchange FTX reportedly used the promise of significant rewards to encourage African students to recruit new investors to its platform, a report has said. The report added that in certain cases, the students were reportedly told to ensure the recruited investors deposited funds or traded on the platform. Besides encouraging the new investors to use the platform, the students were also required to educate them about crypto and blockchain technology. The students had to emphasize to fellow students the benefits of using FTX. According to a Business Insider report, successful students were told they could earn commissions as high as 40%. However, as per the report by CNBC, many of the students who acted as FTX's brand ambassadors in Nigeria before it collapsed were not aware of the crypto exchange's precarious financial position. Consequently, when the crypto exchange collapsed in the last quarter of 2022, the students were still actively recruiting, and just like other FTX users, they too lost money. As expec...
---
Report Reveals Limited Accounting Records, Commingled Funds at FTX Digit...


PWC, one of the 'Big Four' auditors and among the largest professional services networks globally, recently published a report on FTX Digital Markets, the bankrupt crypto exchange's Bahamian subsidiary. The report indicates that the entity's accounting records have been limited, and it also noted that there is 'little distinction between what represents potentially client monies and corporate funds.'FTX Joint Provisional Liquidators Continue Investigations Into Bahamian Subsidiary In mid-November 2022, following the Chapter 11 bankruptcy filing by the exchange FTX and its large number of subsidiaries, The Bahamas' regulator appointed Kevin Cambridge and Peter Greaves from PWC as the joint provisional FTX liquidators in the proceedings. PWC has recently published a report that shows the crypto exchange's Bahamian entity FTX Digital Markets reportedly commingled client funds. FTX Digital Markets essentially held 'limited accounting records,' and the PWC auditors noted that there 'appears to have been little distinction between what represents potentially client monies and corporate funds.' Additionally, along with the alleged commingling of funds, data was reportedly commingled as well between the company's wider affiliates 'with little or no segregation applied.' The auditors discovered $219.5 million in cash held at various banks, and requests have been made to the financial institutions to retrieve the funds. PWC also discussed the various properties purchased in...
---
Stanford Alumni Revealed as Co-Signers of FTX Co-Founder's $250M Bond


According to the latest court documents in the fraud case involving former FTX CEO Sam Bankman-Fried in Manhattan, the New York judge presiding over the case unsealed the co-signers of Bankman-Fried's bond on Wednesday. The names of the two bail bond co-signers that were previously redacted from court documents are Stanford University alumni Larry Kramer and Andreas Paepcke. Details Emerge on SBF's Bail Bond Co-Signers Sam Bankman-Fried (SBF), co-founder of FTX, faces eight counts of financial misconduct for allegedly mishandling customer funds. He is currently out on bail and is being monitored by an ankle bracelet, with his trial scheduled for Oct. 3, 2023. SBF's $250 million bond agreement was secured by his parents' Stanford faculty home, and two co-signers backed the agreement. However, their names were previously unknown because lawyers argued that they should remain redacted for privacy reasons. On Wednesday, the New York judge unsealed the previously redacted names of the two co-signers, revealing that they were prominent members of Stanford University. One co-signer was Larry Kramer, a former dean of Stanford Law School from 2005 to 2012. The other co-signer was Andreas Paepcke, a senior research scientist in computer science at Stanford University. Kramer is the president of the left-leaning Hewlett Foundation, which aims to bolster 'effective philanthropy.' He has described SBF's parents as "the truest of friends." In a statement sent to multiple...
---
Total Value Locked in Defi Surpasses $50 Billion Mark for First Time Sin...


Crypto prices have surged in value over the past few days, and the total value locked (TVL) in decentralized finance (defi) has surpassed the $50 billion mark for the first time since the collapse of FTX. As of Feb. 16, 2023, the TVL in defi is $51.1 billion, with the liquid staking protocol Lido accounting for 17.18% of the total.Ethereum Dominates Defi With Over 60% of TVL, While Tron and Binance Smart Chain Battle for Second Place In the past 24 hours, the entire cryptocurrency market has risen more than 5% against the U.S. dollar, and the market capitalization of the top smart contract platform tokens has increased by 7%. During the same period, ethereum increased by 6.5%, BNB rose by 4.2%, cardano increased by 2.4%, and polygon rose by 8.3% against the U.S. dollar. Solana saw a 3.9% increase, polkadot rose by 3.6%, and avalanche gained 5.7%. The aforementioned price increases have propelled the total value locked (TVL) in decentralized finance (defi) above the $50 billion mark for the first time since Nov. 8, 2022. As of Feb. 16, 2023, statistics show that the TVL is approximately $51.1 billion, with $8.78 billion held by Lido. Lido is the largest protocol in terms of TVL, capturing 17.18% of the total. The liquid staking protocol is followed by Makerdao, Curve, Aave, and Convex Finance, respectively. This week, more than 60% of the total value locked in defi, amounting to $30.98 billion, is tied to Ethereum. Tron is the second-largest blockchain in terms of TVL size, c...
---
FTX Bankruptcy Judge Denies US Trustee's Request for Independent Examine...


The judge presiding over the FTX bankruptcy case has denied the U.S. Trustee's request to appoint an independent examiner for the ongoing proceedings. The decision comes after judge John Dorsey postponed the ruling last week, citing concerns that the examiner could cost creditors tens of millions of dollars.The U.S. Trustee's Argument for an Independent Examiner Ultimately Overruled by the Court's Authority In the latest filing in the FTX bankruptcy case docket, judge John Dorsey has denied the appointment of an independent examiner. Dorsey stated that the current team, led by FTX CEO John J. Ray III, is 'highly qualified' to handle the bankruptcy proceedings independently. The decision overrides the U.S. Trustee's request to hire an independent examiner, which was said to be mandated by Congress. The judge presiding over the FTX bankruptcy case stressed, however, that he had 'no doubt that appointing an examiner would not be in the best interest of the creditors.' According to estimates, current management claimed that expenses for an independent examiner could reach between $90 million and $100 million. 'Every dollar spent on administrative expenses in these cases is $1 less for the creditors,' Dorsey stated during the hearing, agreeing that an examiner could be very costly. Since Dec. 1, 2022, an attorney for the U.S. Trustee, an arm of the U.S. Department of Justice (DOJ), has been attempting to appoint an examiner to the FTX case in the Delaware bankruptcy court. During...
---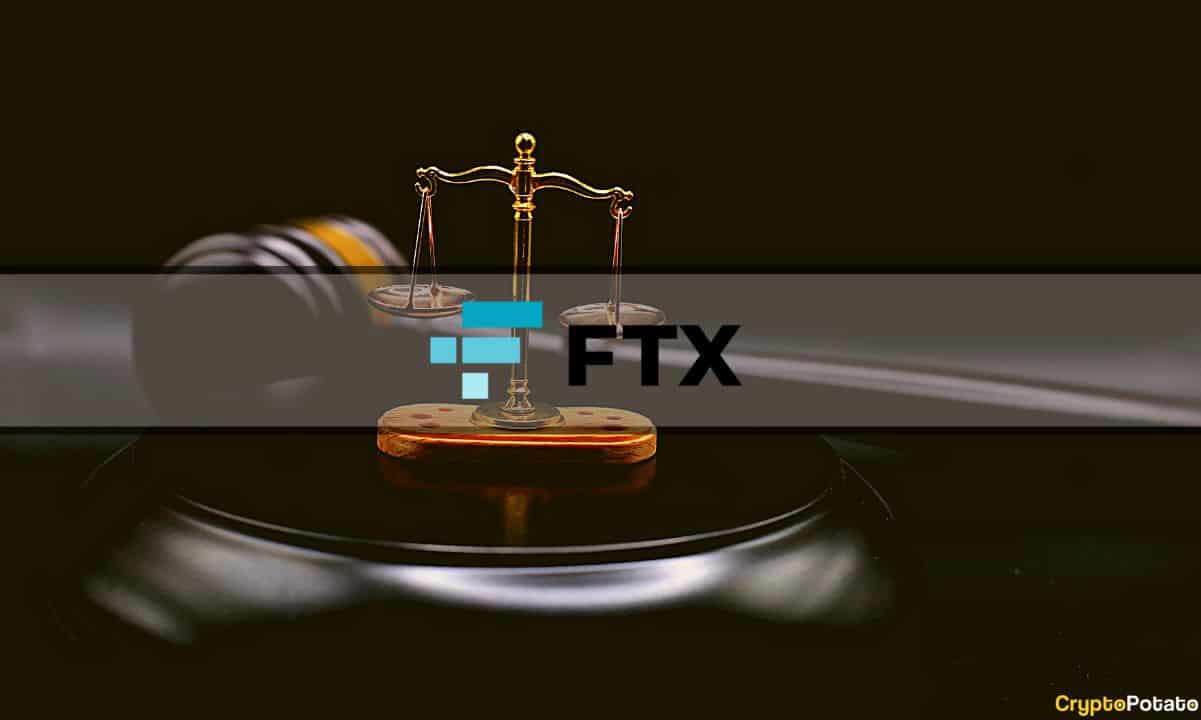 Sequoia Capital, Paradigm, Thoma Bravo Accused of Promoting the Legitima...


Leading venture capital firms such as Sequoia Capital, Thoma Bravo, and Paradigm were reportedly indicted for adding an 'air of legitimacy' to the bankrupt cryptocurrency exchange FTX. Sam Bankman-Fried, accused of committing several crimes such as fraud and money laundering, received a subpoena as part of the case against the organizations he found and will have to present a range of documents on February 17. His father - Joseph Bankman - and Alameda Research's former bosses - Caroline Ellison and Gary Wang - will do so a day earlier. The FTX Drama Goes on According to a Bloomberg coverage, Sequoia Capital and the other private equity firms were accused in a lawsuit of popularizing FTX in a marketing campaign in 2021. Recall that the crypto platform collapsed in November last year, causing multi-billion investor losses and massive reputational damage to the digital asset sector. 'As a result of defendants' significant investments in the FTX entities, each was incentivized to leverage their professional reputations and media outreach capabilities to portray FTX as a trustworthy and legitimate crypto exchange,' the complaint reads. Sequoia Capital, Thoma Bravo, and Paradigm were among the numerous companies that parted with a significant amount of funds due to their exposure to the bankrupt trading venue. Sequoia lost over $200 million, while its team said not all investments are successful: 'We are in the business of taking risks. Some investments will surprise to the up...
---
More FintruX Network (

#FTX

) News