| | | |
| --- | --- | --- |
| | Fantom | #FTM |
---
| | | | | |
| --- | --- | --- | --- | --- |
| FTM Price: | $0.29 | | Volume: | $89.8 M |
| All Time High: | $3.46 | | Market Cap: | $0.7 B |
---
---
| | | | | |
| --- | --- | --- | --- | --- |
| Circulating Supply: | 2,541,152,731 | | Exchanges: | 93 |
| Total Supply: | 3,175,000,000 | | Markets: | 473 |
| Max Supply: | 3,175,000,000 | | Pairs: | 164 |
---
---
---
The price of #FTM today is $0.29 USD.

The lowest FTM price for this period was $0, the highest was $0.293, and the current live price for one FTM coin is $0.29258.

The all-time high FTM coin price was $3.46.

Use our custom price calculator to see the hypothetical price of FTM with market cap of BTC or other crypto coins.
---
---
The code for Fantom is #FTM.

Fantom is 4.6 years old.
---
---
The current market capitalization for Fantom is $743,484,417.

Fantom is ranked #57 out of all coins, by market cap (and other factors).
---
---
The trading volume is large during the past 24 hours for #FTM.

Today's 24-hour trading volume across all exchanges for Fantom is $89,768,053.
---
---
The circulating supply of FTM is 2,541,152,731 coins, which is 80% of the maximum coin supply.
---
---
FTM is the native coin for the Fantom blockchain.

View the full list of Fantom blockchain tokens.
---
---
FTM is well integrated with many pairings with other cryptocurrencies and is listed on at least 93 crypto exchanges.

View #FTM trading pairs and crypto exchanges that currently support #FTM purchase.
---
---
Note that there are multiple coins that share the code #FTM, and you can view them on our FTM disambiguation page.
---
---
---
---

Fantom Technical Update 18


By Michael Kong Fantom has been working hard on the first post-mainnet Opera network upgrade, which will be an upgrade to both go-lachesis and the Special-fee contract ("SFC"). We have been carefully testing many aspects of changes to ensure a smooth and consistent upgrade for this release, and future releases. In doing so, we have built and continue to build a number of different automatic test suites, to ensure that upgrades in the future happen faster with more automation. We have also continued to make Go-lachesis ABCI-compatible, and have added further upgrades to both the backend, Go-lachesis, and the SFC.Go-lachesisChanged "Downtime" to be the measurement for the total amount: of time in milliseconds: https://github.com/Fantom-foundation/go-lachesis/pull/441Added code to cmd/lachesis/config.migrations() allowing the node to accept configs from previous releases (v0.5.0-rc.1 and v0.6.0-rc.1): https://github.com/Fantom-foundation/go-lachesis/pull/438Help with SFC upgrading. Prepared detail instructions on how to connect a local node to stagingnet: https://github.com/Fantom-foundation/lachesis_launch/commits/masterFixed of error after upgraded local node did not connect to mainnet: https://github.com/Fantom-foundation/go-lachesis/pull/443Tested different scenarios for the first upgrade release.Separated app.Store's database from gossip.Store's: https://github.com/Fantom-foundation/go-lachesis/pull/436Denied ...
---

Fantom General Update and Recap


By Connor Hughes — Fantom Finance. — We recently launched the fantom.finance website to give an insight into what features users can expect from our upcoming DeFi platform. With fLend and fTrade at the core, the platform will allow users to collateralize their staked FTM (and rewards) to mint a stablecoin, fUSD. This stablecoin is the heartbeat of Fantom Finance — you can choose to either lend/borrow fUSD with fLend or use it to generate synthetic assets and speculate on their price over time. Check out the fantom.finance site, and stay tuned for further updates on the platform. — DCRM Alliance. — Fantom was announced as a member of the DCRM Alliance, a group of organisations working towards decentralized custodianship and interoperability of distributed ledger platforms. Our friends at Fusion are spearheading the project and revealed the progress made to date. Milestones achieved so far include the creation of a fully functional test network and generating transactions on different networks in a distributed manner. Future work will centre around contingency situations — unresponsive nodes and malicious actors among them. — Moving to Discord. — We decided to move our official community to Discord to create a more organized and efficient space for the community to engage with and learn about Fantom. Discord's native functionality means those with questions related to specif...
---

Fantom Technical Update 17


By Michael Kong Since the beginning of the year, we have made continuous optimisations to Go-lachesis, added additional features to the Xar Network, and made improvements to the explorer and wallet applications. Fantom will be releasing fortnightly updates from today onwards.Go-Lachesis — 1. Aggressive P2P Propagation of Events. — One of the simplest ways to reduce time-to-finality (ttf) was to make P2P events propagation more aggressive so that events would travel between nodes faster. Before the network had a balance between used network throughput and latency, but now gives up more throughput for lower latency. This did not require a hard fork, and is fully compatible with existing nodes. Optimize p2p by devintegral3 · Pull Request #411 · Fantom-foundation/go-lachesis 2. Changed bootnodes from being static nodes to using discovery By default, nodes are configured to accept no more than 50 peers. If static nodes have the same limit, then the network won't scale past 50 nodes without discovery. We have specified bootnodes as discovery nodes, not static nodes (so discovery would work). We will also implement a node that does nothing except discovery itself and would serve only as a bootnode. We may re-use this type of node from geth (cmd/bootnode). 3. Added in Support for future SFC logs, including increaseDelegation function Missing RPC call (net_version) required to deploy contracts with Truffle · Issu...
---

Technical Paper: Probabilistic Byzantine Fault Tolerance


It's been a while since we've shared academic milestones and/or new technical papers, but today we're excited to share our newest paper: Probabilistic Byzantine Fault Tolerance. Byzantine fault tolerance (BFT) has attracted a large body of research in distributed trustless systems that ensure the system's integrity despite of Byzantine processes. Most previous work in BFT systems are mainly aimed to ensure all (honest) processes agree on common knowledge or common state of the network. However, there is a lack of studies about common knowledge of Byzantine faults, such as, whether all honest processes agree on the existence of a Byzantine process. To improve our understanding in this direction, Fantom has presented a fresh outlook on BFT systems in which processes may misbehave unpredictably. We propose a novel model in which individual Byzantine processes have some probability of cheating. We give several interesting analyses and intuitions of the model in both synchronous and asynchronous BFT systems. For more details, see our paper at https://arxiv.org/abs/2002.03087Official Links for Fantom: Official Email Address: contact@fantom.foundation Official Website Link: https://www.fantom.foundation Official Telegram Discussion Group (English): https://t.me/fantom_english Official Telegram Announcements Channel: https://t.me/fantomfoundation Official Subreddit: https://www.reddit.com/r/FantomFoundation/ Official Twitter...
---

Fantom Wallet Update.


By Michael Chen Hey Fantomians, we're incredibly excited to share that we're making updates to the Fantom wallet to make it easier to use for users across the globe. In the coming weeks and months, Fantom will be working to make the wallet easier to use and to prepare it for additional functionality which includes compatibility for a brand new DeFi stack, tailored for the Opera Mainnet, and localization into multiple languages such as Korean and Chinese. What's the timeline on these updates? The DeFi stack is currently being built and tested internally, and more details about it will be released as we come closer to the launch of it. As for the localizations in Korean and Chinese, the wait is over. We've deployed the Korean and Chinese wallet, website, and explorer localizations as we speak. That means that our community members in Chinese and Korean speaking regions will now have increased clarity and oversight when utilizing the native Opera mainnet wallet. Of course, it doesn't stop there, as Fantom will be looking to add support for other languages as well in the near future. We're currently working on the Vietnamese versions, but we're keen to hear from the community as to which language YOU would like to see support for. Let us know on Reddit or Twitter, and we look forward to hearing your feedback about the improved wallet!Official Links for Fantom: Official Email Address: contact@fantom.foundation Of...
---

Ethereum Classic Labs, Fantom & Xar Network to collaborate to bring DeFi to ETC.


(Blog post mirrored after press kit) February 10th, 2020 — Ethereum Classic Labs(ETClabs) has announced a collaboration with The Fantom Foundation, the non-profit behind Fantom, the open-source, modular platform for DLT products, to bring crypto-agnostic DeFi features to the Fantom ecosystem. In particular, Fantom will use Xar Network, a DeFi-oriented public blockchain built using Fantom's Lachesis and TxFlow consensus, as a more extensible analog to the popular Ethereum lending platform MakerDAO. "We're collaborating with the ETClabs to bring DeFi, including all aspects of our tech stack (e.g., stablecoins, lending, staking, asset issuance, collateralization, etc.) to the Xar ecosystem," detailed Michael Chen, CMO of The Fantom Foundation. As part of the collaboration, users can leverage the Ethereum Classic token (ETC) as collateral to mint a stablecoin on the Fantom platform akin to MakerDAO's Dai on Ethereum. However, Xar Network's specific design enables agnostic issuance of collateralized stablecoins outside of ETC, including any supported Collateralized Stable Currency Tokens (CSCTs) on the network. ETC will operate as the collateral for customized CSCT issuance by corporations, central banks, and other financial institutions on Xar Network. Issuing entities can maintain complete control over the underlying collateral (ETC), and even stake the corresponding CSCT to generate rewards in a stablecoin ba...
---

DeFi and the internet of assets.


By Simone Pomposi The end of 2019 saw an increasing rise of interest around DeFi, or decentralized finance. DeFi is "the notion that crypto entrepreneurs can recreate traditional financial instruments in a decentralized architecture" — Jeff Kauflin. While Bitcoin was the first attempt at a rudimentary decentralized financial system — and has been specifically known as a store of value in the most recent times — , it was Ethereum that really created a more favourable environment for DeFi. The possibility to deploy dApps and smart contracts is what pushed developers to think outside of the box and unleash their creativity. The first tangible result was MakerDAO, a decentralized platform whose users can create a stablecoin called DAI by using ETH and other ERC20 tokens as collateral. The process is quite simple: you lock in any amount of ETH or supported ERC20 token, and you can borrow DAI, which is pegged 1:1 to the US Dollar, as long as you maintain at least a 150% collateral position. For example, assuming that the price of 1 ETH = $100, if you lock in 1.5 ETH (worth $150), you can borrow up to 100 DAI. As in all collateralized positions, it's always recommended to overcollateralize to avoid risks of liquidation. You can use the newly borrowed DAI for anything you want, for example, sell it to buy other tokens or services, as long as you return it, paying interests, to free up your locked ETH. All so...
---

Announcing the winners of our Educational Writing Contest.


Hello Fantomians! After completing our successful mainnet launch, helping the community get up to date with staking and working on features to be added to the wallet; we are finally ready to announce the winners of our Fantom Educational Contest! We are happy to say we received great submissions from our awesome community members. In the end, these five articles ended up winning based on an internal voting system amongst the Fantom Foundation team. A big collective thank you goes out to everyone who created content and submitted their well-researched articles. Stay tuned for more of our Fantom Community contests coming soon!1. Explained: Fantom's Consensus-as-a-service [Video] — Providing a scalable and fast consensus layer for blockchains and DLTs In this flashy and eye-pleasing piece of content, @blokcove explains the advantages of Fantom's aBFT consensus mechanism and DAG structure for scalability. It compares the benefits of Fantom consensus to a traditional, and synchronous blockchain; highlighting Lachesis' better time-to-finality, much higher throughput, and exactly why a leaderless aBFT system is the best way to reach consensus. Explained: Fantom's Consensus-as-a-service [Video]2. Asynchronous Byzantine Fault Tolerance: A Time-independent & Future-proof Byzantine Fault Tolerance for the Brave New World This article written by @crytpol serves to explain the nature of asynchronous Byzantine Fault T...
---

A letter to the community by our new team member, Simone Pomposi.


We recently hired one of our community members, Simone Pomposi, to be a part of our marketing and communications team. We previously elaborated on the foundation's thought process behind the new hires and what they bring to the table, now we let them speak. — Hi Fantom.. — I have been following Fantom since its birth. Mostly thanks to the focused and transparent team, a special group of people gathered around it. Fantom has one of the most united and passionate communities in the crypto world. Together we have witnessed the evolution of an idea, like a statue slowly taking form out of a piece of clay. Amorphous at first and then more and more refined, that idea led to the release of XAR first and Opera a few days ago, both based on Fantom's revolutionary technology. Blockchain is evolving; the space is maturing. Having been in the space for a while, I've seen them all: legitimate creations shine, such as Bitcoin and Ethereum; a few ideas that were good but were too early; many others that were not good and used the "blockchain" buzzword to ride the wave all the way down to the unavoidable scams. Now the times are different. People are wiser, and they expect results and tangible goals because they — we — believe that blockchain is not a fad. Blockchain is here to stay. For the first time in history, we can own unique digital assets. Assets that cannot be copied or duplicated but only transf...
---

Meet Our New Team Members.


It's been a bit more than a month since we last shared the acquisition of new team members, but we're elated to introduce two new individuals who will be contributing to the Fantom ecosystem in their own respective ways. — Marketing. — First of all, meet Simone Pomposi, originally one of our community members and a true blockchain evangelist in every sense. Simone is joining us to help us with marketing and communications, brand strategy, and user experience. He's been a very active part of the community, and hosted our first meetup in New York City in March 2019, along with IOTA and Holochain. Originally from Italy, he's been fascinated with technology since a young age. In his early 20s, he worked at Ferrari as an IT consultant before moving on to advertising. In 2011 he relocated to New York City, where he had the opportunity to collaborate with the world's leading creative agencies and brands — including Adidas, Nike, and Samsung. He also had to turn down offers from Google and Apple to attend his sister's wedding, but that's a story for another time! Simone discovered Bitcoin in 2013, but it wasn't until 2017 that he fell into the rabbit hole and started learning as much as he could about blockchain and cryptocurrencies. After attending a few events, he soon realized that there was a huge unmet need in the space: making things simple and understandable by anyone. His goal is to help the...
---
---
---
Crypto Price Analysis Feb-3: ETH, XRP, ADA, MATIC, and FTM


This week, we take a closer look at Ethereum, Ripple, Cardano, Polygon, and Fantom. Ethereum (ETH) Ethereum, the second-largest cryptocurrency, continued to consolidate this week. The price only registered a 2.9% increase. This is because ETH is stuck in a channel between $1,670 and $1,550. All attempts to break these levels were rejected in the past two weeks. While some altcoins were booking double digits gains (see Fantom below), Ethereum appears to be on a pause. This could also be because money is rotating between different altcoins. Looking ahead, ETH will eventually break away from this range, and that will set the tone for where the price will go next. The current bias is neutral, and the indicators also give mixed signals. Chart by TradingView Ripple (XRP) Ripple has lost its bullish momentum and could not push higher in the past week. For this reason, the price is at a similar point as seven days ago. Nevertheless, XRP bulls defended the support at 40 cents and could attempt another rally later. The resistance is at 44 cents, and with the weekend approaching (characterized by lower volume), it is unlikely that this level will be tested. At best, XRP could continue to consolidate above the key support. Looking ahead, it's more likely for the cryptocurrency to continue moving sideways. If the overall market remains bullish, then we could eventually see XRP attempt another rally toward 44 cents. Chart by TradingView Cardano (ADA) Cardano managed to s...
---
Fantom (FTM) Gains 39% In 7 Days Following Its Integration With Axelar N...


Fantom (FTM) has been one of the best-performing tokens of 2023, pulling off a series of impressive gains in the last few weeks. Following the market crash in late 2022, FTM began the new year trading as low as $0.2007, representing a 94.19% decline from its all-time high value of $3.46. However, with the entire crypto market attempting to pull off a recovery, FTM has been one particular token with lots of investor attention, as its price has surged by over 136% since the start of 2023. Fantom Records 39% Profit In Seven Days According to data from CoinMarketCap, Fantom (FTM) gained by 38.77% in the last seven days alone, outperforming major cryptocurrencies such as Ethereum (ETH), Cardano (ADA), Ripple (XRP), and Bitcoin (BTC) itself. While FTM has been on an upward trend since the first week of the year, its price rally in the last week can be attributed to Fantom's recent integration with the Axelar Network. On Jan. 24, the Fantom Foundation announced a partnership with Axelar, which will introduce interchain communication to the Fantom Network. As of the time of writing, FTM is trading at $0.4724, having gone up by 1.98% in the last 24 hours. Based on more data from CoinMarketCap, the daily trading volume of FTM is currently $240.7 million, while its total market cap is $1.312 billion. FTM trading at $0.4790 | Source: FTMUSD chart of Tradingview.com What Does Axelar's Integration Mean For Fantom Users? According to a blog post by Fantom, 'Axelar networ...
---
Fantom (FTM) Up 10% After Cronje Article – Is $0.31 Possible?


The 69th largest cryptocurrency by market capitalization, Fantom (FTM), has shown relative strength over the past seven days, rising 29%. Over the past 24 hours, it even stands at a gain of 10%. Today's surge comes after DeFi star programmer Andre Cronje published a Medium post about the 'crypto company' Fantom, detailing its financial history. In the article, Cronje describes that Fantom started with $40 million, mostly in ETH with an average price of $450 to $700. Due to the crypto winter at the time, Fantom shad to sell its ETH for less than $5 million. After that, Fantom decided to go on a tough austerity drive, with a complete marketing freeze and only the most necessary staff. Among other things, listing fees for exchanges and sponsorship fees for influencers were never to be paid again. Instead, the project pursued an aggressive strategy in decentralized financial solutions (DeFi). And success is proving Fantom right. As of November 2022, the company has grown from a $5 million budget to $1.5 billion. Fantom's Solid Coffers Currently, Fantom has $100 million in stablecoins, $100 million in cryptocurrencies, and $50 million in non-crypto assets, among other assets. With current salary consumption, they have a 30-year runway. The solid financial base has also allowed the project around Cronje to reject 'further cooperation from Alameda.' Profits from DeFi strategies have also been used repeatedly to buy FTM. In terms of competition, Cronje criticizes that selling its ow...
---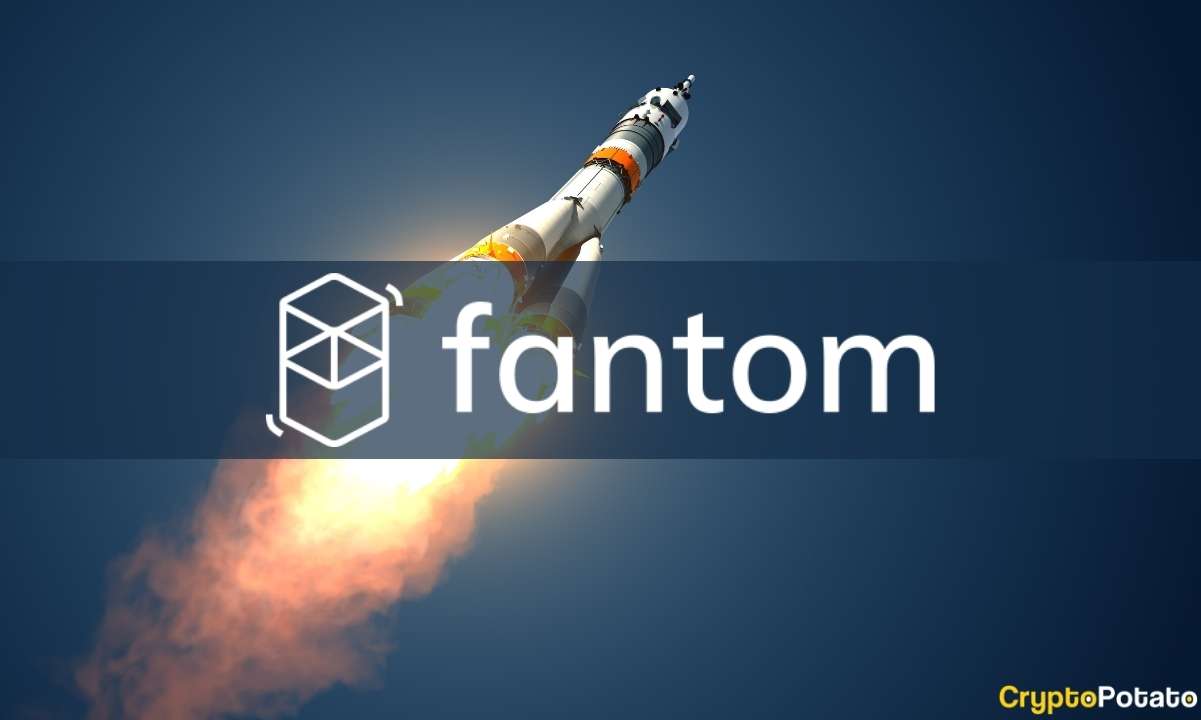 Dogecoin Jumps 9%, Fantom Explodes 15% (Market Watch)


Bitcoin dipped to $16,000 yesterday for the first time in about a week but bounced off and recovered a few hundred dollars. Some altcoins have outperformed BTC, though, including Dogecoin, Litecoin, and Fantom. Bitcoin Touched $16K Last week saw a violent price drop from bitcoin that drove it from $16,500 to a two-year low of $15,500 in a few days. The bulls intercepted this decline and pushed BTC north. The asset jumped above $16,000, and even tried to challenge $17,000 by the end of the working week but to no avail. The weekend came with a familiar lack of volatility. Similar to the previous one, bitcoin calmed and stood around $16,500 for almost all of it. The situation changed on Monday when the cryptocurrency dipped toward $16,000 and eventually touched that round-numbered line as reports claimed that minors are close to capitulating. BTC reacted well at this point, though, and bounced off to its current level of approximately $16,500. This came amid on-chain analysis suggesting that smaller bitcoin investors had accumulated massive portions following the FTX saga. BTCUSD. Source: TradingView FTM, DOGE, LTC Stand Out The alternative coins went through some notable price drops yesterday, especially Solana, Binance Coin, and Litecoin. The landscape now, though, seems quite different. After dropping by 6% 24 hours ago, LTC has jumped by 6.6% now and trades above $75. Recall that the asset charted a six-month peak last week. BNB has reclaimed $300 following a 3% increase on ...
---
Fantom Price Rises 20% In One Week Due To This Rumor


The Fantom price is moving against the general sentiment in the market, while large cryptocurrencies trend to the downside, FTM is reclaiming lost territory. The token is trending to the upside due to speculations about its founder Andre Cronje. pic.twitter.com/SJ0XrCkN8v — iamdefinitelyandre.ftm (@AndreCronjeTech) November 3, 2022 At the time of writing, the Fantom price trades at $0.2 with a 17% profit in 24 hours and a 20% profit over the previous seven days. In the meantime, Bitcoin and Ethereum are recording losses and are at risk of returning to their range after seeing the bullish momentum exhausted. FTM's price rallied on the daily chart. Source: FTMUSDT Tradingview Fantom Price Makes A Comeback, Andre Cronje Too? According to a report from Wu Blockchain, the popular and controversial developer Andre Cronje changed his LinkedIn biography to "Memes at Fantom Foundation." This change has led to rumors about its potential comeback as a key project member. Cronje is the so-called "DeFi Godfather"; he is behind some of the biggest protocols in the space, including Yearn Finance (YFI), Keep3r Network (KP3R), Fantom, and others. Earlier this year, Andre Cronje and other decentralized finance (DeFi) developers announced their departure from crypto. The developer cited a need for maturation in the industry and regulatory uncertainty. Cronje's departure hurt the Fantom price and the valuation of projects associ...
---
Fantom Network Launches Automated Smart Contract Audit System Watchdog t...


On October 27, the Fantom Foundation announced a collaboration with the security and analysis platform Dedaub in order to bolster Fantom's decentralized finance (defi) ecosystem. Dedaub's monitoring system called Watchdog will monitor smart contracts on the Fantom blockchain for exploits and buggy code.Fantom Looks to Curb Defi Exploits With Watchdog Monitoring System The Fantom blockchain aims to protect its defi ecosystem with a new automated smart contract surveillance system called Watchdog, according to a blog post published on Thursday. Fantom is a layer one (L1) EVM-compatible blockchain that leverages an asynchronous byzantine fault tolerance (ABFT) consensus scheme. "Smart contract vulnerabilities remain a pressing problem across the crypto industry," the Fantom Foundation's blog post explains. "In Q1 2022 alone, hackers stole $1.3 billion in cryptocurrencies; 97% of these exploits focused on defi products." The Fantom Foundation said that the Dedaub-crafted Watchdog will scan for issues 24/7 and monitor for more than 80 types of exploits. It also includes information about proxy configurations, contract approvals, total value locked (TVL) data, pool sizes, and "whether an address has special privileges." "[Watchdog] periodically updates and improves with new attack vectors as new research emerges," the Fantom Foundation detailed. The group behind the Fantom blockchain project added: Defi projects with...
---
Fantom Bear Market Struggle Continues; Will Price Break The Downtrend Ji...


FTM's price struggles as a downtrend price movement continue. FTM failed to breakout from its range channel as the price was rejected into a downtrend price formation with more sell volume. The price of FTM shows bearish signs as the price trades below the 50 and 200 Exponential Moving Averages (EMA). Fantom (FTM) price movement has had a rough time as the price of Fantom (FTM) shows little or no sign of price bouncing off from its downtrend price formation against tether (USDT). The crypto market recently faced a slight setback with Bitcoin's (BTC) price dropping from $19,000 to $18,100 as the Consumer Price Index (CPI) news indicated an increase in inflation, which affects the price of BTC and altcoins. (Data from Binance) Fantom (FTM) Price Analysis On The Weekly Chart Given the sharp decline in the crypto market after the release of the CPI news, the market appeared to be manipulated, with Bitcoin (BTC) dropping from $19,200 to $18,200 in hours and then back up to a range high of $19,800 before rejection back to $19,200. With the possibility of Bitcoin Dominance (BTC.D) rising to a high of 45%, altcoins could suffer more if BTC retraces. After dropping to a low of $0.22, the price of FTM bounced off this region as price rallied to a high of $0.42, but the price was soon met with more rejection to the weekly low. FTM currently trades at $0.2 as the price faces resistance to breaking higher; FTM needs to bounce off this region price has found itself as price dr...
---
Fantom Surprises With 5% Rally In Last 24 Hours – More Gains Ahead...


Fantom (FTM) bounces back with a 5% rally in over 24 hours after it hit a massive low yesterday. On-chain metrics hint at a bull run. Still, buyers are still advised to be extra cautious. FTM rallied 5% in the past 24 hours Fantom's on-chain metrics hinting a bullish movement FTM experiencing strong selling pressure FTM bulls are still trying to push through the resistance. Evidently, the downward movement in the past couple of weeks highlights that the lower timeframe is generally bearish. Fantom Down Since August Judging by the 12-hour chart, FTM is seen to spiral downward which has been in progress since August when Fantom breached below $0.38 as it retests the $0.33 resistance zone and key support at $0.286. A higher timeframe range was also spotted on the charts from $0.31 to $.53. Notably, the $0.412 range has been the resistance and support level as seen since May. Chart: TradingView.com The two-hour chart for FTM reveals that another range may be formed. One was able to reach the range of $0.242 to 0.217. According to CoinMarketCap, FTM price has slumped by 5.41% or trading at $0.2221 as of this writing. While there is a possibility of a breach, the positioning of FTM sets it for a downtrend, especially with the increase in selling opportunities. FTM RSI At 64, Hinting At A Bullish Movement The crypto's relative strength index peaking at 64 shows an obvious bullish movement with the OBV moving sideways as seen in the past week. With that in mind, even with...
---
Fantom Keeps Close Eye On Possible 20% Slide This Month


Fantom (FTM) has been moving on a brisk bullish pace at a particular range for four months now following a sharp descent in May. FTM price is up 2.21% Token moving bullish but has slipped mid-range in the past couple of days Bears poised to dominate, buying spree not advisable at this point However, it seems the price has abated and moved below the range's mid-point as seen in the past couple of days. FTM is now bracing for a potential 20% drop in the next few days. September also looks generally bearish for Bitcoin as it ebbs and could go further down in the coming days. With Bitcoin slipping below its fail-safe range, Fantom is likely to follow through and shave off some value. According to CoinMarketCap, FTM price is trading at $0.2519 or a spike of 2.21% as of press time. FTM Shifting From Support To Resistance On the daily chart, Fantom's midpoint was spotted at $0.32 with its range going from $0.45 to $0.2. In August, FTM was seen to be slackening with level shifting from support to the resistance zone. Evidently, the mid-point was also breached and the RSI also dropped below the 50-mark showing a bearish movement. Chart: TradingView.com On the hourly chart, it seems that FTM's volatility has weakened. The price gripped the $0.28 key support zone as it jumped off the same level. At this point, the bulls look weakened with FTM drawing a huge candle tilted downwards. Meanwhile, Fibonacci retracement levels are pegged at $0.256 and $0.261; respectivel...
---
Fantom (FTM) Hit By Bearish Sentiment Despite Logging Over 300,000 Activ...


Fantom network was able to log more than 300,000 active weekly users which is a 4% decrease from the 325,000 users tracked the past week. Fantom treads the bearish route as negatively impacted by the crash of the crypto market FTM social metrics down Fantom records over 300,000 active weekly users The bears are definitely lobbying on Fantom (FTM) as the coin endures massive decline. Fantom admits that they have been severed by the bearish impact of the crypto market triggering a plunge. More so, average daily transactions on Fantom from August 11 to 18 accumulated to roughly 44,300. Fantom Goes Bearish, Sheds 4.71% Additionally, Fantom network transactions from August 11 to 17 also dropped by 0.11% or a decline from 847,000 the other week to 846,000 that was penned last week. According to CoinMarketCap, FTM has dropped by 4.71% or trading at $0.2911 as of this writing. The number of unique wallet addresses that actively traded on Fantom from August 11 to 18 also declined by 48%. Notably, this month, the daily active wallet addresses on FTM have dropped by 65%. Around 18,690 new wallet addresses were spawned based on the new wallet addresses verified on the network. But, as FTM price dropped in that given period, the number of new unique wallet addresses created on Fantom also plummeted. In almost a month, a dip of 19% was observed in the index of new wallet addresses. It seems that everything cascaded down creating a domino effect of sorts. Social Metrics Down For FTM So...
---
Weekly NFT Sales Show Improvement, Fantom and Immutable X NFT Volume Spi...


Non-fungible token (NFT) sales managed to climb higher during the last seven days than the previous week's overall sales. This week's NFT sales managed to jump over 6.3% after recording more than $153 million in sales compared to last week's $144 million. Non-Fungible Token Sales This Week Climb More Than 6% Higher, 2 NFT Collections Jump More Than 279% in 7 Days NFT sales have gained 6.39% across 17 different blockchains that support NFT technology. Ethereum-based NFTs were the most sold as the chain saw $127 million out of the week's $153 million in overall sales. ETH-based NFT sales increased by 11.10%, according to cryptoslam.io's statistics. The chain with the largest increase in NFT sales during the week was Fantom up 75.64% and the second largest was Immutable X jumping 56.57% higher. The Palm blockchain lost 56.50% and the Binance Smart Chain's NFT sales slipped by 36.37% this week. The top NFT collection in terms of sales was Cryptopunks as it gathered $9.4 million in sales up 3.98%. The second largest compilation in terms of sales is Sorare with $9.1 million up 6.88% during the last seven days. The third largest was Bored Ape Yacht Club (BAYC) with $8.93 million in seven-day sales but BAYC sales slipped 22% lower than the week prior over the last week. Rareapepeyachtclub saw the second largest increase in terms of compilations with a 279.46% rise, but the largest stemmed from the Cryptodickbutts S3 collection which jumped 474.65% this past week. Bored Ape Yac...
---
TA- The Price Of Fantom Shows Strength – Eyes $0.70


The price of Fantom (FTM) shows strength and could be set for a major run against Tether (USDT) with eyes set on $0.7. Bitcoin's (BTC) price saw a bounce from $23,000 to $24,800 as the favorable news from the consumer price Index (CPI) saw a good response across the boards in the crypto market. As a consequence, the price of Fantom was able to try and break out of its range. The consumer price Index measures inflation in the economy, due to market sentiments this affects the prices of assets.
---
MoonXBT adds new USDT spot markets in DAI, ADA, AVAX, LTC, FTT, LI...


MoonXBT, a crypto derivatives & social trading platform, has now announced it has successfully launched new USDT spot trading pairs in the following markets: DAI/USDT, ADA/USDT, AVAX/USDT, LTC/USDT, FTT/USDT, LINK/USDT, and FTM/USDT. The crypto margin trading platform offers up to 150x leverage and recently integrated fiat-gateway XanPool, to allow for easy deposits. The post MoonXBT adds new USDT spot markets in DAI, ADA, AVAX, LTC, FTT, LINK, and FTM appeared first on CryptoNinjas.
---
Crypto exchange AscendEX adds new leveraged tokens: OP, SOL, FTM, SHIB, ...


AscendEX, a full-stack cryptocurrency exchange platform, has informed completing the addition of 7 new leveraged tokens for trading: OP, SOL, FTM, SHIB, ATOM, SAND, and PEOPLE. Check below for details of the new tokens: Leveraged Token 3X Leverage Long 5X Leverage Long 3X Leverage Short 5X Leverage Short OP OP3L/USDT - OP3S/USDT - SOL SOL3L/USDT SOL5L/USDT SOL3S/USDT SOL5S/USDT FTM FTM3L/USDT FTM5L/USDT FTM3S/USDT FTM5S/USDT SHIB SHIB3L/USDT SHIB5L/USDT SHIB3S/USDT SHIB5S/USDT ATOM ATOM3L/USDT ATOM5L/USDT ATOM3S/USDT ATOM5S/USDT SAND SAND3L/USDT SAND5L/USDT SAND3S/USDT SAND5S/USDT PEOPLE PEOPLE3L/USDT PEOPLE5L/USDT PEOPLE3S/USDT PEOPLE5S/USDT Leveraged tokens offer traders increased exposure to an underlying asset. Leveraged tokens aim to amplify the returns of the underlying asset at a higher ratio such as 2:1, 5:1, etc. For example, if the asset price increases by 1%, the 2x (2:1) leveraged token would increase by 2%. The post Crypto exchange AscendEX adds new leveraged tokens: OP, SOL, FTM, SHIB, ATOM, SAND, PEOPLE appeared first on CryptoNinjas.
---
Biggest Movers: FTM, ETC Lead Crypto Gainers to Start the Week


ETC rose by over 10% to start the trading week, as prices rose to a two-week high on Monday. FTM also saw its value increase during today's session, climbing by nearly 20% earlier in the day. Ethereum Classic (ETC) ETC was one of the most notable gainers during Monday's session, as cryptos were mostly in the green to start the week. Following a low of $20.56 on Sunday, ETC/USD surged to an intraday peak of $23.65 earlier in the day. Prices have now risen for three consecutive sessions as ETC continues to move away from its recent support level at $19.50. Since moving away from this floor, prices are now hovering slightly below resistance of $24.10, with the RSI also at a ceiling. Looking at the chart, the Relative Strength Index is currently tracking at a resistance point of 45.70, which hasn't been broken since early April. ETC has spent the majority of the year trading above $25, and should it head back towards that point, the RSI ceiling must give way. Fantom (FTM) Whilst ETC was one of the most notable movers on Monday, FTM was undoubtedly the biggest, as prices rose by nearly 20%. FTM/USD rallied to an intraday peak of $0.5183 earlier in the day, which is the most it has traded at since May 10. This almost two-week high comes following a rally at the price floor of $0.3100 five days ago, as FTM was deep in consolidation. Since then, prices are now closer to resistance of $0.6000, which is an area prices haven't hit in the past two weeks. Similar to ETC, we may not ...
---
Pocket Network Adds Abundant Bandwidth to Fantom Blockchain


[PRESS RELEASE - Tampa, United States, 28th April 2022] Fantom and Pocket node runners can now earn POKT for servicing Fantom traffic from applications, tools, services, and protocols Pocket Network, a relay infrastructure middleware protocol that provides limitless blockchain bandwidth from a globally distributed network of 44k+ full nodes to applications in Web3 across 45 blockchains, including Ethereum, Polygon, Solana, Fuse, Avalanche, and Harmony, today announced it is adding support for Fantom Blockchain, the highly scalable blockchain platform for DeFi, crypto dApps, and enterprise applications. Officially supporting Fantom within the Pocket Network enables developers to mint Fantom RPC endpoints for their applications directly from the Pocket Portal, enabling node runners to, for the first time, earn $POKT for servicing Fantom traffic from applications, tools, services, and protocols. "Centralized RPC providers are often susceptible to single points of failure that can bring down service," said Michael O'Rourke, Co-Founder and CEO of Pocket Network. "After successfully whitelisting support for the Fantom network with the 0049 Relay Chain ID, we're proud to announce that Pocket Network is bringing decentralization to Fantom and, for the first time, providing incentives and rewards for node operators." Adding Pocket Network support for Fantom blockchain brings true decentralization to Fantom's remote procedure call (RPC), allowi...
---
Biggest Movers: FTM Down 12% to Start the Weekend, as ATOM Hits 8 Month ...


FTM was down by as much as 12% to start the weekend, as crypto markets were once again under a red wave. ATOM was also victim to this wave, falling to its lowest level since last August during Saturday's session. Fantom (FTM) Fantom (FTM) was down by double digits on Saturday, as bearish pressure continued to send prices deep into multi-month lows. Saturday saw FTM/USD fall for a third consecutive session, as prices hit an intraday low of $0.786 earlier today. Today's low is the lowest point prices have reached since last September, and comes following a bearish start to the year. Overall, FTM has traded lower for five of the six last months, ever since recording an all-time high of $3.47 in October. Looking at the chart, this weakness has pushed prices deep into oversold territory, which is one of the only good signs for remaining long-term bulls. Despite FTM failing to find a floor in recent months, should this current level hold firm, we may begin to see consolidation, and potentially even reversal in upcoming months. Cosmos (ATOM) FTM was not the only token to fall to multi-month lows to start the weekend, with cosmos (ATOM) also dropping on Saturday. Following a peak of $20.36 during Friday's session, ATOM/USD started the weekend by falling to a low of $18.96. This bottom was over 5% lower than yesterday's high, and sees prices fall to their lowest level since the end of last August. ATOM is now trading in the red for a second consecutive month, as prices continue to ...
---
DEX Aggregator 1inch Expands to Fantom Network


As per the press release shared with CryptoPotato, 1inch Network announced the expansion of the 1inch Aggregation Protocol and the 1inch Limit Order Protocol on Fantom. The move will help users access deeper liquidity and more alternatives for efficient and cheap swaps. Expansion to Fantom With 1inch's expansion on the scalable, EVM-compatible Layer 1 blockchain protocol, Fantom, a myriad of protocols will make the transition as well. Some of those names include Solidly, SpookySwap, Geist Finance, SCREAM, Curve, Beethoven X (Beets), SpiritSwap, Synapse, SushiSwap, PaintSwap, Morpheus Swap, Elk Finance, ProtoFi, Saddle. Speaking of the deployment, 1inch Network co-founder - Sergej Kunz commented, 'Fantom is a popular network, and it has performed quite remarkably lately. The deployment of 1inch protocols on that blockchain is set to offer users more efficiency and flexibility, as well as access to yet deeper liquidity.' Launched during the ICO boom in 2018, Fantom had mostly kept a low profile before gaining significant traction three years later due to its focus on DeFi. Its TVL skyrocketed from September 2021, according to DeFi Llama. Growth was also recorded in early 2022 when the total value locked on the project reached $15.22 billion. However, its contributors - Andre Cronje and Anton Nell's departure, triggered a sharp drop in the figures. As of April 14, Fantom's TVL stood at $7.31 billion. The move comes six months after the DEX aggregator announced its expansion to A...
---
Custom NFT Marketplace Creaticles ($CRE8) Announces Fantom Integration a...


PRESS RELEASE. Boston, 6 April 2022 – Creaticles ($CRE8), the world's first NFT Requests Marketplace matching NFT buyers to its roster of verified global artists, has today announced a collaboration with Fantom Foundation. The integration on Fantom, one of the fastest growing layer-1 blockchain platforms, represents the first step in Creaticles' multi-chain expansion plans, and the platforms will join forces to launch the world's first crowdsourced NFT collection. Creaticles will be collaborating with Fantom Foundation over a series of crowdsourced PFP NFT contests, commencing with 'The Fantom Ghouls PFP NFT Contest'. Using Creaticles' Request for Proposal (RFP) contest model, Fantom will call on its community and Creaticles' roster of verified artists to design a custom Fantom ghost PFP, introducing and onboarding talented NFT artists to the Fantom chain, while creating an NFT collection that will allow supporters to be immediately identifiable as Fantom fans. Upon receiving submissions, the winning artists will be remunerated in up to $700 from a prize pool of $4,100 worth of FTM, Fantom's native token, into their FTM wallets. The second stage of the collaboration will focus on the 'Fantom Ghouls Assets Contest', designed to crowdsource the assets to be randomized onto the base PFP chosen in the previous contest. This will include assets such as mouths, hats, eye accessories, objects being subject to telekinesis by the ghoul, and more. The remit of the collaboration ...
---
Fantom Announces 335M Incentive In FTM, Price Reacts To The Upside


The Fantom Foundation announced an extension of its Incentive Program. The initiative was successful, it received 100 applications to support the ecosystem and disbursed 35 million FTM. The organization has partnered with Gitcoin Grants. Projects will be able to submit their applications and receive funds depending on the Fantom community. The users will decide the allocation, as the foundation clarified, projects with more support from the users will receive "greater FTM matching rewards". The foundation aims at providing financial aid to a "wider variety of project types". Therefore, anyone building on Fantom, regardless of their sector or use case, will be "treated equally and consistently". In addition, the foundation attempts to provide its community with more power. As mentioned, they will take center stage when deciding the projects that will be rewarded. The foundation expects to encourage developers to create applications with users as a focus. Even projects with small total value locked (TVL) or low usage metrics will be allowed to participate and could receive part of the 335 million in FTM. The foundation claims that they will make this initiative "accessible to builders targeting smaller and more niche audiences". The Fantom Foundation also announced that they will be participating in the upcoming Gitcoin Grants round. Expected for June 2022, the foundation will match user donations with 3 million in FTM during the ...
---
Fantom Introduces Stablecoin USDB


Fantom Foundation (FantomFDN) – a blockchain platform for DeFi, cryptocurrency dApps, and enterprise applications - designed a stablecoin called USDB. The product's landscape encompasses Bridge, Traditional Finance, Staking, xFHM, Mint USDB, and USDBank. Details Around USDB The team behind USDB surmised the highlights from its latest event on Twitter. One of the details includes the unification between the FHM Protocol and USDB stablecoin, now called Balance. It generates business revenue for both FHM and USDB, and the team announced that the minter is already live. 1/6 Thread about: Our launch event Wondering what you missed out on during our event on the 25th? Do not worry! Below we have summarized the highlights of what was announced. pic.twitter.com/PSxEGZ5ug4 — USDB (@USDB_) March 29, 2022 The feature is expected to receive support from numerous partnerships, while farming could become available through LiquidDriver. 'Single Staking coming soon with solutions in place for impermanent loss and stable rewards,' the statement reads. Additionally, the team introduced TradFi bonds with rewards ranging from 21% to 32.5%. At a future point, the entire community will be invited to participate in pools that will combine the collected funds of all users to maintain USDB's peg. Lending and borrowing are other features that the team will introduce in the upcoming months by integrating new services into its existing systems. "There is a posted finder's fee ...
---
Poloniex To Partner with Fantom Foundation


Poloniex, a global cryptocurrency exchange, has announced its collaboration with the Fantom Foundation to facilitate the general advancement of its ecosystem. The cryptocurrency exchange aims to support the blockchain by availing more resources to develop more decentralized projects and applications on the Fantom platform. Also, the exchange will back the foundation through the provision of listing, technical knowledge publications, and anchoring exclusive campaigns. According to Poloniex General Manager Shaun Scovil, Poloniex strives to contribute to building the industry. It's committed to assisting developers and protocols in unleashing their potential. In the end, the company envisages advancing through its commitment to innovations and blockchain technology. Strategic Overhaul of Poloniex Founded in 2014, Poloniex has meteorically grown as a global cryptocurrency exchange. It boasts millions of customers that engage on its platform to trade cryptocurrencies and other financial or digital assets. It provides different services such as spot and margin trading, leveraged tokens, perpetual contracts, etc. It's currently supporting trades for more than 300 tokens and 450 market pairs. Moreover, the platform is accessible to users from over 100 countries worldwide. In addition, its services are available in several languages such as English, Russian, Turkish, and others. Through its performance, Poloniex got funding from numerous investors in 2019, of which the Founder o...
---
Biggest Movers: RUNE Rises by Over 15%, as FTM and AVAX Trend Lower


Thorchain (RUNE) rallied to its highest level since January, as cryptocurrency markets started the week mainly in the red. Avalanche (AVAX) was one of these cryptocurrencies trading lower on Monday, and fantom (FTM) fell by close to 10% on the day as well.Thorchain (RUNE) While cryptocurrency markets have been mainly lower over the past week, thorchain (RUNE) has climbed by almost 70% in that same period. Following a low of $6.15 on Sunday, RUNE/USD rose past its resistance of $6.60 to start the week, climbing to its highest level since January 12 in the process. On Monday, RUNE hit an intraday high of $7.43, pushing the cryptocurrency to #47, in the market's top 100. This move came as the 14-day Relative Strength Index also rose past its own ceiling of 67, which happened for the first time since last November. Should this current ascending momentum continue, we will be looking at the prospect of RUNE hitting the upcoming ceiling of $9.05, potentially on its way to $10. Fantom (FTM) Avalanche (AVAX) was down by almost 6% to start the week, as it continue to hover below the crypto top 10, sitting at the #11 spot. However, it was fantom (FTM) that was today's most notable bearish mover, falling by close to 10% as a result of today's action. As of writing this, FTM is down 8.35 % today, as prices fell to their lowest point since September, following five consecutive days of weakness. FTM/USD fell to an intraday low of $1.08 earlier on Monday, following a peak of over $1.20...
---
Fantom Price Analysis: After the 30% Weekly Crash, FTM Might Rebound Her...


Fantom (FTM) lost 45% over the past ten days and 30% weekly, following the abandonment of its two key developers. FTM is now trading 66% below its all-time high recorded just five months ago. FTM, which had been very strong during the recent market retracement and even reached back to its ATH levels, experienced a significant collapse as the news was released. As a result, the ongoing price correction was intensified and turned into an additional 45% drop. The Daily Chart Technical Analysis by Grizzly The price of FTM has reached significant horizontal support that slowed down the price collapse a bit. But fear and uncertainty in the crypto and traditional markets have prevented an unusual reaction in this area. If the correction continues, the next significant support lies at $0.95, which can hold the FTM price in the mid-term for a possible rebound. The MACD indicator is in the oversold area, and if the market fluctuations do not rise from here, this structure might signal the completion of the intensive price correction. The 4-Hour Chart On the lower timeframe, the price moves down inside a falling wedge. The good news is that both the MACD and the RSI are in the oversold area and showed a bullish divergence that might raise the case of a possible price rebound. The first significant challenge for FTM is to break above the horizontal resistance at $1.5.
---
A Race For The Truth: Fantom Vs. Rekt, What Went Down


A recently taken down investigation by Rekt News about the Fantom Foundation dug into several moves that could point to a lack of transparency from the DeFi platform. The article had called it 'an elaborate scheme,' but apparently failed to approach the subject with enough accuracy. 1-2 hours after publishing the piece, Rekt deleted it and tweeted an apology. An archive from the original investigation can be found here. This response from Rekt was not seen as clear enough by their readers. Why didn't they publicly clarify their mistake? Several users have pointed out that it is fundamental for crypto journalism to carefully fact-check allegations because they could have an impact on the market. However, the readers who debunked the investigation also added important data and signaled that there might still be gaps of information about Fantom that need to be looked into. A Quick Sum-Up Following the news of Andre Cronje and Anton Nell leaving the DeFi and crypto space, Rekt took a look into the first wallet of farm YFI (wallet 0x431), which they had previously started to investigate. 'We found that 0x431 had an unmatched level of power over the entire network, all in the hands of one EOA wallet.' Seemingly, the 0x431 wallet had made huge transfers in FTM over the last 5 months ($750M in FTM) 'using another address as a buffer before sending to Binance.' This and many other details found by Rekt suggested a 'centralised money-making scheme' and 'gross mismanagement of their fo...
---
Why Fantom Fell 22% Following Key Personnel Exit


This brings their total asset value down about 60% from its peak. FTM price at $1.32 after touching $1.38 today | Source: FTM/USD chart on Tradingview.com The token's peak came during January 16th, when it reached $3.3 per coin. Since then, there have been many decreases which eventually led up until now, where they're currently sitting at just $1.32 each - a reduction of approximately 60%. With the news, the price of dozens of tokens plunged. The price fluctuation of cryptocurrencies has been unpredictable lately, with some Gain Others Lose. But one thing that remains constant is the importance each individual holds regarding their cryptocurrency's value- whether through trading or holding. Experts Reviews On The News Raj A Kapoor, the founder of India Blockchain Alliance, said, 'the price fluctuation is a response to the news reiterates just how critical an individual can be to a crypto's value.' It was assumed that an announcement regarding this would be made soon, as Cronje deleted his Twitter account and Linkedin reflected a change in association with Fantom Foundation. Edul Patel, CEO and Co-founder of Mudrex, believes that Cronje's exit might influence DeFi space. 'We'll see sell-off initially, but it should be temporary,' he said with confidence. Patel added developers continue building on the space, and one person's exit will not cause turmoil because of their sudden change. The analyst said Investors might press the panic button amidst recen...
---
Fantom Pains: Factors Behind The Crypto Markets Worst Weekly Performance


Bitcoin has failed to display strength during the past week and remains at risk of revisiting previous lows. Source: BTCUSD Tradingview As NewsBTC reported yesterday, Bitcoin has been in an "equilibriums" with speculator dumping their coins for a loss as bulls attempt to create a floor. This status quo has existed since Q4, 2021, leading to BTC's price moving sideways for months. Although constant, this state in the market is fragile and could break into either direction, but the downside seems likely. In the short term, bulls have failed to prevent BTC from breaking below and support at around $40,000. Data from Material Indicators (MI) continues to record an important stack of bid orders at around $36,000, and $35,000. In addition, as BTC moved into $40,000 recently, there has been a quick response from sellers which could be trying to keep the price suppressed. This dynamic in combination with low demand hints at a potential active attempt for entities trying to fill their bags at lower levels. A return into the mid-area around $40,000 could invalidate this theory. In a recent report, Arcane Research highlights two major macro events which seem poised to bring in volatility into Bitcoin and the crypto market. On Thursday, the U.S. will print a new CPI for February which is expected to continue its uptrend and hit 7.9%. Source: Arcane Research Due to the Russia-Ukraine conflict, there is a lot of uncertainty on how the U.S. Federal Reserve (FED) will reac...
---
Market Watch: Bitcoin Dips Below $38K, Fantom (FTM) Tumbles 15% Followin...


Bitcoin saw another price drop, this time dipping to a weekly low of $37,500. The altcoins are also once again in red, with Ethereum down to $2,500 and SOL losing over 5%. Fantom has dropped the most after reports claiming that Andre Cronje will be leaving the cryptocurrency space. Bitcoin Down to a Weekly Low Approximately a week ago, bitcoin initiated an impressive leg up that resulted in a $6,000 surge in a few days after the Western powers said they will not get directly involved in the war between Russia and Ukraine. This resulted in a price pump towards $45,000 and even slightly above that level, which became a three-week high. However, the bears intercepted the move and reversed BTC's trajectory shortly after. This led to a few consecutive days of price declines before, eventually, bitcoin dumped below the coveted $40,000 line. In the past 24 hours, the asset attempted to challenge that level but was stopped in its tracks. Consequently, the rejection drove it to a weekly low of $37,500 before recovering several hundred dollars to just over $38,000. It's worth noting that global equities are also down, while gold and crude oil shot up to new local peaks. BTCUSD. Source: TradingView Fantom Goes on a Freefall The alternative coins have also been through better days. Ethereum, for instance, jumped above $3,000 a week ago but failed to remain there. Just the opposite, the second-largest crypto resembled BTC's movements and has lost about $500 since then. O...
---
Technical Analysis: Fantom Climbs Close to 10% Higher, While THETA...


Fantom was trading by almost 10% higher during Wednesday's session, as the crypto market was marginally up. Despite this, there were a few notable bears, THETA being one of them and was down by as much as 5% earlier in the session. Biggest Gainers Fantom was one of Wednesday's biggest bulls, and was up close to 10% earlier in today's session, cementing its place as the world's 30th largest cryptocurrency. Today's rally in FTM/USD came as prices rose from the long-term support of $1.51, and look set to move towards resistance of $2.30. The price of FTM rose to an intraday high of $2.07 on Wednesday, following a low of $1.78 less than 24-hours ago. As of writing this, fantom was trading 9.57% higher, as the 14-day RSI rose to its highest level since January 31. This rise in price strength has also seen the RSI move closer to its own resistance point of 54.11, which is a stone's throw away from its current point of 52.02. From the chart, it appears that bulls have yet to liquidate positions, and could be targeting higher highs from FTM. Biggest Losers Although it was not a red wave, there were several cryptocurrencies hovering in the red during this hump-day session. Following two consecutive days of gains, THETA turned bearish on Wednesday, and as of writing, is trading by over 2% lower on the day. However, this was not today's biggest loser, that honor went to FLOW, which as of writing was down 3.10%. FLOW/USD hit an intraday low of $6.36 on Wednesday, following an ear...
---
Blocknative adds support for Fantom blockchain to provide users with rea...


Blocknative, the real-time blockchain infrastructure company, announced it has launched beta support for Fantom, a layer-1 EVM-compatible blockchain across its core mempool data platform, empowering Web3 developers, dApps, and traders within the Fantom ecosystem to leverage critical, pre-chain infrastructure to improve user visibility and experience. For Fantom developers and dApps, the partnership unlocks new capabilities that enable them to build more reliable, user-friendly projects. For Fantom traders, real-time visibility into the status of every in-flight transaction provides the opportunity to overlay their existing trading strategies for better-informed trades. "We are excited to bring Blocknative's real-time capabilities to the Fantom ecosystem. Our Transaction Orchestration platform levels the playing field for Fantom builders, traders, and end-users by delivering unmatched transparency and programmability to each stage of the transaction lifecycle." - Matt Cutler, CEO & Co-Founder of Blocknative Capabilities unlocked for Web3 developers and dApps include gaining visibility into how Fantom-based protocols are being used in the wild, helping users connect to Fantom-enabled dApps, and delivering in-flight Fantom transaction notifications. Additionally, traders can gain an edge by building and filtering real-time Fantom transaction event streams while integrating them directly into trading strategies, in addition to ABI decoding for Fantom smart con...
---
More Fantom (

#FTM

) News