| | | |
| --- | --- | --- |
| | Frontier | #FRONT |
---
| | | | | |
| --- | --- | --- | --- | --- |
| FRONT Price: | $0.24 | | Volume: | $2.4 M |
| All Time High: | $7.79 | | Market Cap: | $24.1 M |
---
---
| | | | | |
| --- | --- | --- | --- | --- |
| Circulating Supply: | 100,000,000 | | Exchanges: | 10 |
| Total Supply: | 100,000,000 | | Markets: | 14 |
| Max Supply: | 100,000,000 | | Pairs: | 27 |
---
---
---
The price of #FRONT today is $0.24 USD.

The lowest FRONT price for this period was $0, the highest was $0.241, and the current live price for one FRONT coin is $0.24147.

The all-time high FRONT coin price was $7.79.

Use our custom price calculator to see the hypothetical price of FRONT with market cap of BTC or other crypto coins.
---
---
The code for Frontier crypto currency is #FRONT.

Frontier is 2.4 years old.
---
---
The current market capitalization for Frontier is $24,146,903.

Frontier is ranking downwards to #450 out of all coins, by market cap (and other factors).
---
---
There is a big volume of trading today on #FRONT.

Today's 24-hour trading volume across all exchanges for Frontier is $2,374,964.
---
---
The circulating supply of FRONT is 100,000,000 coins, which is 100% of the maximum coin supply.
---
---
---
---
---
---
---
---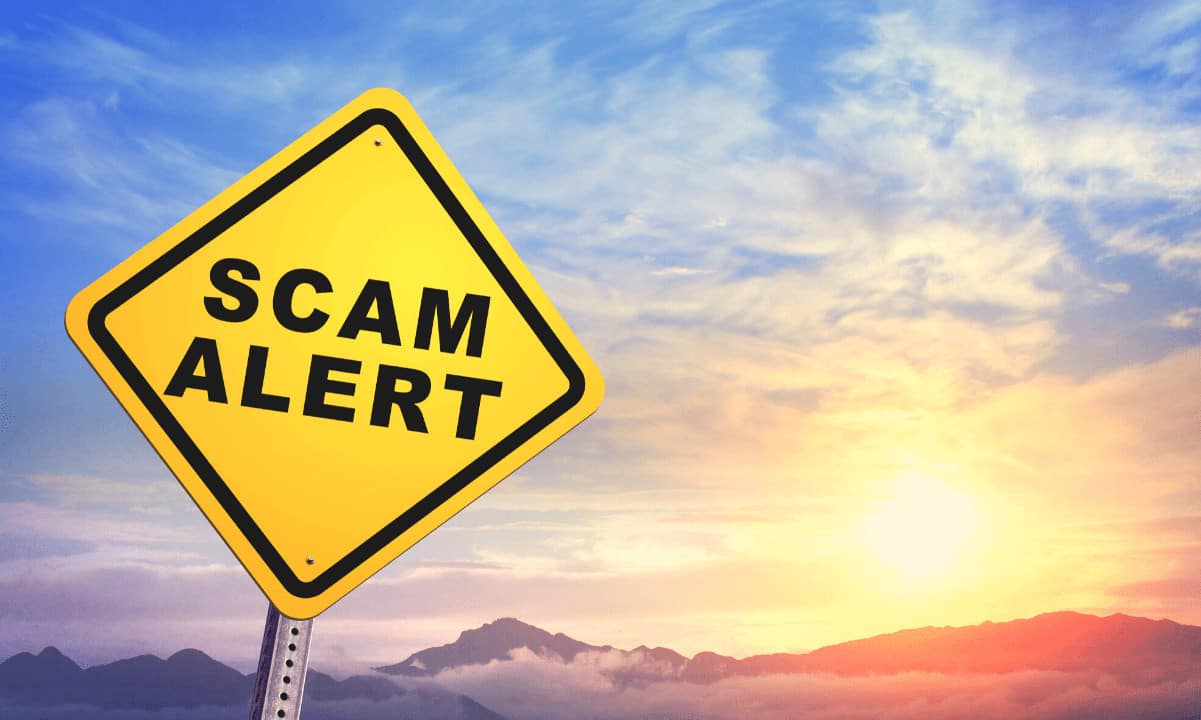 Front Runing Scam Bots on Youtube Marked 6-Fold Increase in 2022: Report


Scams have been rampant this year despite the market slowdown. A new type of sneaky crypto scam with front-running scam bots on YouTube has shot up six-fold in 2022. These types of frauds attract users by posting advertisements on social media claiming to teach you how to make thousands of dollars of money in a day using a front-running bot. When clicked, these ads link users to a YouTube video showing how to create and deploy a front-running script to generate 'profits.' This was revealed in a new report from CertiK. After analyzing YouTube for videos mentioning the phrase 'front running bot,' the blockchain security firm observed that of a sample of 232 videos, a whopping 84% were scams. Victims are lured to a downloaded fake bot software designed to steal funds once they try to initiate a front-running transaction. In 2021, Certick detected 28 scam videos. This year, the figures shot up to 168, surging by 500% The report stated that several videos can be clearly identified as scams from their title alone, with the common theme being - 'free code and huge returns.' Typically, dubious videos appear to generate significant community engagement. But upon further investigation, Certik found that these are mostly bots-generated responses lending legitimacy and credibility to the videos. 'There may be some genuine comments buried at the bottom of these videos, but you can bet that they won't be saying the strategy really works. One way to identify comments that likely came from...
---
Ethereum Whales Front Run A Major Price Move, On-Chain Data Suggests


The Ethereum price is up 4.3% in the last 24 hours, following the general market sentiment of the crypto market. In anticipation of today's speech by US Federal Reserve chairman Jerome Powell at the Brookings Institution, crypto bulls seem to be anticipating possible dovish comments. At press time, Ether (ETH) was trading at $1,265, with trading volume continuing to fall to just $7.8 billion, down about 2.8% from the previous day. With the current move, Ethereum has managed to break through the key resistance at $1,230. As NewsBTC reported, resistance at $1,288 (on Binance) is now up for grabs before the first major resistance is encountered at the $1,300 level. In addition, investors should keep an eye on the $1,330 level as this is the threshold to recoup losses from the FTX crash. Ethereum trading at $1,265; 4-hour-chart. Source: Twitter Ethereum Whales Foreshadowing Bigger Price Moves Meanwhile, data from Santiment is backing the bullish case for Ethereum (ETH). The on-chain analytics firm shared that Ethereum's large key addresses have increased since the FTX debacle in early November. In the chart below, the key moments when 'sharks' and 'whale' addresses accumulated and dumped ETH can be seen. The number of 100 to 100.000 ETH addresses is at a 20-month high, while the price is still lagging behind. The whale and shark activity could thus be a harbinger of a further upward trend. Source: Twitter But there is also second on-chain indicator which is showing the strength ...
---
ZOIDS WILD NFT ARENA Launches Frontier Test Today


PRESS RELEASE. ZOIDS WILD NFT ARENA, a blockchain trading card game presented by Z SPOT and developed by ACT Games, launches a two-week beta test named Frontier Test today, where players can experience various aspects of the game for free. The Test takes place from November 10th to November 23rd, and players can still signup for the Test throughout the two-week period. Frontier Test offers the players a full-fledged experience of the game, even offering monetized portions of the game for free. Players will periodically receive a set of new cards through Inbox, which can then be used to form a deck of thirty cards required to play against other players. Players can also upgrade these cards to higher grades by burning through three material cards of the same level and in-game Tokens, which the players will also receive periodically through Inbox. Players can test out the game in English on Android and PC. Players will finally get to experience the fast, dynamic gameplay featuring in-depth strategy involving card combinations, elements that have been scarce in blockchain games. Frontier Test offers prize money of $20,000 USDT to avid participants that partake and enjoy the game, with the rewards being assigned based on each player's ranking and the accompanying tier. Accompanying the Test is ZOIDS WILD NFT ARENA's second airdrop, which consists of 1,000 limited-edition NFT cards of Gilraptor. One of the conditions for this airdrop involves Frontier Testers leaving meaningful f...
---
Web3 Wallets Realize the Frontier Exploration of On-chain Addresses


An Ethereum address is a complex 42-bit string starting with 0x. As the most basic part of the crypto infrastructure, addresses are the carriers of users' assets, rights, and on-chain interactions. We often see people name their Twitter starting with 0x to indicate their identity as a blockchain player, which demonstrates the importance and representativeness of addresses to users on the chain. As the necessity for users to step into the on-chain world, there are more than 200 million unique addresses on the Ethereum chain alone. Over the past year, there have been an average of about 500,000 active addresses interacting on-chain every day. Users often use mainstream wallet products such as Metamask to manage addresses. However, the increasing Web3 protocols have opened rich usage scenarios for users, and also stimulated many users' demands yet to be met, such as address co-management, private key recovery, address privacy and so on. On-chain developers are also actively proposing various innovative solutions based on these demands. In this article, people will learn about the ambitions of infrastructure developers to improve the security and usability of address management through the examples of Gnosis Safe and Argent Wallet. By looking into Blank Wallet, a project focusing on private transactions, and A3S Protocol, a pioneer in 'transferable addresses', having a glimpse of how the 'careerists' bring revolutionary changes to this entrance-level field of the Web3 world...
---
More Frontier (

#FRONT

) News