| | | |
| --- | --- | --- |
| | FIX Network | #FIX |
---
| | | | | |
| --- | --- | --- | --- | --- |
| FIX Price: | $0.0000494 | | Volume: | $1 |
| All Time High: | $0.000239 | | Market Cap: | $491.1 K |
---
---
| | | | | |
| --- | --- | --- | --- | --- |
| Circulating Supply: | 9,932,992,838 | | Exchanges: | 1 |
| Total Supply: | 9,932,992,838 | | Markets: | 1 |
| Max Supply: | 100,000,000,000 | | Pairs: | 1 |
---
---
---
The last known price of #FIX is $0.0000494 USD.


Please note that the price of #FIX was last updated over 60 days ago. This can occur when coins have sporadic price reporting, no listings on exchanges or the project has been abandonded. All #FIX statistics should be considered as 'last known value'.

The lowest FIX price for this period was $0, the highest was $0.0000494, and the exact last price of FIX was $0.00004944.

The all-time high FIX coin price was $0.000239.

Use our custom price calculator to see the hypothetical price of FIX with market cap of BTC or other crypto coins.
---
---
The code for FIX Network crypto currency is #FIX.

FIX Network is 2.3 years old.
---
---
The current market capitalization for FIX Network is $491,081.

FIX Network is ranked #1254 out of all coins, by market cap (and other factors).
---
---
The trading volume is unknown today for #FIX.

Today's 24-hour trading volume across all exchanges for FIX Network is $1.00.
---
---
The circulating supply of FIX is 9,932,992,838 coins, which is 10% of the maximum coin supply.
---
---
FIX has very limited pairings with other cryptocurrencies, but has at least 1 pairing and is listed on at least 1 crypto exchange.

---
---
---
---

FIX Network is attending MWC 2020 in Barcelona


FIX Network is delighted to announce its first appearance at the Mobile World Congress, the world's largest mobile event. MWC brings together over 100,000 industry professionals, and showcases the latest technology and innovations from over 2,400 of the sector's leading companies, representing global mobile operators, device manufacturers, service providers and vendors. FIX Network aims to utilize and leverage the existing cellular infrastructure by implementing a blockchain-based security protocol to support new privacy, security, management and safety solutions. The FIX Network Security Protocol will allow mobile operators to deliver services such as digital identity management, cryptocurrency wallets, and personal data firewalls to mobile subscribers, enabled by the safekeeping of private keys on the subscribers' SIM cards. In addition to the FIX Network Security Protocol, the company will unveil their FIX ID app, which is used together with truly subscriber-owned global phone numbers to secure Digital Identities. This free-to-use, reference 2FA application includes the practical ability to recover access to Digital Identities through user-defined policies that include the subscriber's trusted social circle and/or FIX-enabled, non-swappable SIM cards. FIX Network considers the MWC to be the ideal forum to present and discuss our ideas and meet with potential partners. Importantly, this major event also affords us...
---

FIX Network achieves significant milestone by the first ever signing of a Bitcoin message over the…


FIX Network achieves significant milestone by the first ever signing of a Bitcoin message over the cellular network - FIX Network is very pleased to announce that we have completed a giant step towards our goal of securing transactions and private keys on SIM cards. This achievement serves as validation and proof-of-concept of our core technology of storing and managing private keys on SIM cards, and facilitating the completion of public and private signatures over the air. The FIX Network Security Protocol will ensure the security and safety of private keys that are used by applications running on mobile devices, providing a safe environment for protecting our digital identities and digital assets. A major innovation and a critical component of our solution is the storage of private keys on the subscriber's SIM card, and the execution of cryptographic operations on that SIM card using cryptographic-enabled applets. Importantly, the private keys are never exposed to the mobile device or to a public network, and this architecture adds a significant layer of security to the storage of digital identities and assets, and for effecting digital transactions. "The first signing of a Bitcoin message over the air was an exhilarating moment such as when you manage to ride a bicycle for the first time,'' said Frank Kleinewoerdemann, a cellular security specialist and active contributor to the FIX Network project. "We can now ...
---

FIX Network secures global phone numbers for their first 10 million users


The recent wave of SIM swap attacks have highlighted the often discussed problems concerning the unsatisfactory security levels of cellular infrastructure and applications that are used for authentication, such as 2FA over text messages. There have been many high-profile cases involving significant financial losses due to hijacked phone numbers, and both the subscribers and service providers are demanding a full architectural and operational overhaul of the current system. While the ultimate goal for FIX Network is to provide comprehensive blockchain-based solutions for securing our digital assets and identities by safekeeping private keys on users' SIM cards, there is an urgent and immediate requirement to secure our most valuable Digital Identity — our phone number. Because of this compelling issue, as a first step, FIX Network will provide a free-to-use 2FA application, together with newly issued and truly subscriber-owned phone numbers that will serve as secure and global Digital Identities. This service will also include the practical ability to recover access to Digital Identities through user-defined policies that include the subscriber's trusted social circle and/or FIX-enabled, non-swappable SIM cards. The phone numbers to be used for this 2FA solution have been recently assigned by the ITU as International Shared Country Code numbers with prefix of +883. These numbers will be truly owned and fully control...
---

FIX Network — Delivering Your Secure and Safe Digital Future


FIX Network — Delivering Your Secure and Safe Digital Future - The problem in a nutshell We are rapidly evolving into a digital and decentralized society, where more and more of our daily transactions will take place on our mobile devices. In order to achieve the mass adoption of these transformative services, users must be confident, comfortable and feel safe to entrust their digital lives to new decentralized applications, and yet still retain full control over their assets and data. However, there is currently a huge gap between the requirements of a truly digital world, and the security and safety levels offered by solutions available today. How will this affect us all? It is clear that the use of digital assets and identities will soon be considered as a standard, fundamental and essential part of our every-day activities. Importantly, our mobile devices will play a central role in supporting this transformation, and we will all need to take more responsibility for managing, securing, controlling our digital assets and identities on these devices. Let's take a more detailed look at digital assets and identities. What is a digital asset? The definition of a digital asset is constantly changing as digital formats evolve and new ideas of our digital future emerge. However, it is fair to state that these assets will not only consist of financial instruments such cryptocurrencies or bank accounts, but will also in...
---

Our most valuable Digital Assets are at great risk. Can this be fixed?


Our phone number is our most important digital asset, and will remain the only unique national and international method of identification well into the future. As more of our personal lives, transactions and interactions move online, the use of this single identifier will become increasingly important. Already, numerous apps equate their user accounts with personal phone numbers, and significant global initiatives such as the GSMA's Mobile Connect solution promote the mobile number as a universal digital identity, allowing participants to access multiple online services via a single sign-on. In addition to our reliance on the phone number as an identifier, in recent years more and more companies and services have come to depend on smartphones as a secure device on which they may authenticate their users through procedures such as two-factor authentication, where verification codes are received through SMS texts. Therefore, the often publicly available phone number is used both as an identifier and also as a means to confirm that identity, with this digital asset essentially acting as the lock and key for accessing supposedly-secure portals. Anyone who controls the phone number may then be an authenticator, and by diverting incoming messages, scammers are easily able to complete the verification checks that protect our most sensitive accounts. Alternatively, the presumed private and secure characteristics of a phone number ...
---

Blockchain and Private Keys on SIM Cards will secure our digital lives


We are rapidly evolving into a digital and decentralized society, where private keys on mobile devices will play a critical and indispensable role in ensuring the safety of our daily transactions and securing our digital identities. FIX Network are aiming to revolutionize the blockchain and cellular industries by providing mobile device users with innovative key holder and transaction security, coupled with a practical user experience. The underlying technology for securing the user's private keys are the SIM cards used by mobile operators, enabled by the FIX Network open-source application residing on those SIM cards. This standard SIM hardware, together with blockchain-powered, distributed policy engines that govern end-user transactions, form the architectural backbone of the FIX Network security solution. This solution introduces the concept of a pool of SIM cards, enhancing security, and at the same time, eliminating the possibility of a single point of failure. Multiple SIM cards may be used for storing private key fragments, and may be included as essential components for authorizing transactions. The segmentation (also called sharding) and encryption of private keys over a number of trusted devices containing SIM cards is an important advancement in the security and safety of key storage. The complete private key is only assembled during transactions, with inter-SIM communications taking place over the cellular signa...
---
---
---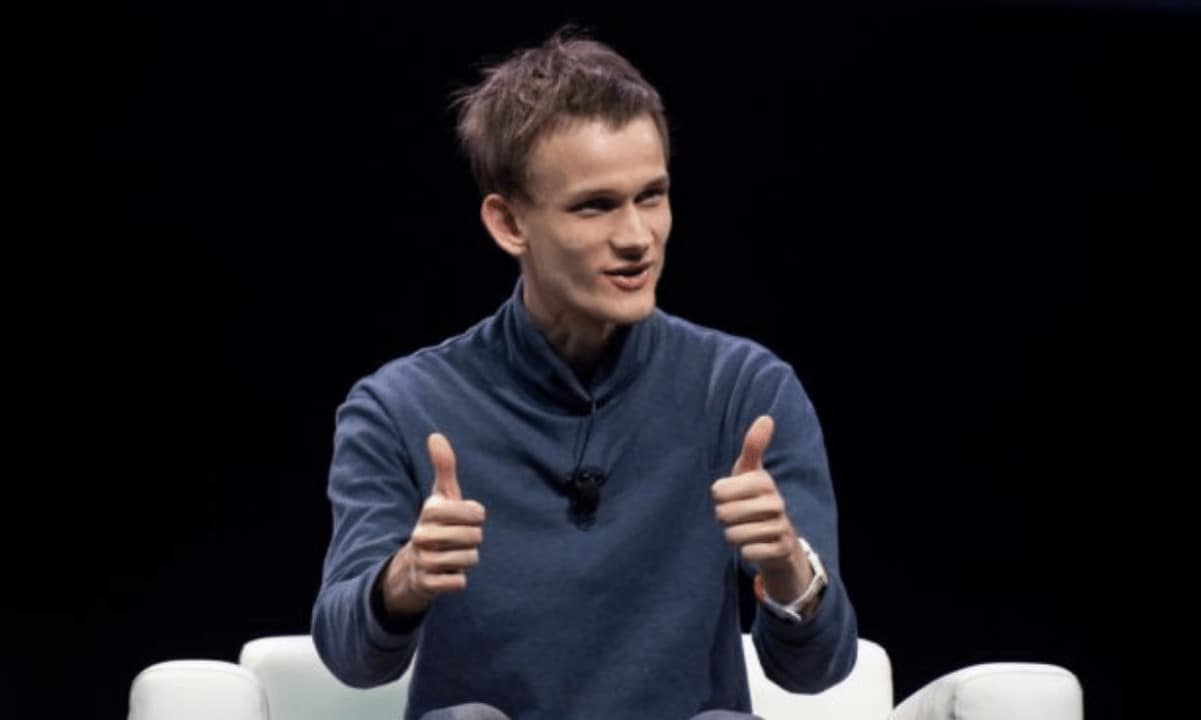 These Problems Need to be Solved to Fix Ethereum's Centralization Issues...


Ethereum co-founder Vitalik Buterin has listed several problems that need to be handled to fix the issue of centralization on the leading smart contract blockchain. During the ongoing Korea Blockchain Week (KBW), Buterin revealed that the centralization of nodes is one of the major problems. He recommended that the challenge be fixed by reducing the cost of running nodes and making such activities less difficult. Fixing Ethereum's Centralization Issues Data from Ethereum mainnet statistics shows that most of the network's nodes are run through centralized entities - roughly 60% handled by Amazon Web Services (AWS) and 6% run by Google Cloud. This means that AWS runs 1,810 nodes out of the 5,901 active Ethereum nodes while Google Cloud handles 186. The centralization issue has raised concerns about the Ethereum blockchain facing the challenge of a single point of failure. Some industry experts have also warned that Amazon founder Jeff Bezos could shut down Ethereum-based decentralized applications by simply turning off AWS. Speaking at the KBW event, Buterin said the node centralization problem is a "big piece of the puzzle" to make sure Ethereum remains decentralized in the long run. He explained that statelessness is an essential technology in making it easier for people to run nodes. As the Ethereum Foundation noted in a report about statelessness, decentralization is impossible if the benefits of running a node are only available to users with expen...
---
Ethereum Patch Set to Fix Transaction Finality Challenges After Second B...


On Friday, Ethereum's Beacon chain encountered yet another bout of transaction finality challenges, reminiscent of the glitch experienced on May 11, 2023. For over an hour, the blockchain stopped the process of finalizing blocks. However, Superphiz, an Ethereum developer, emphasized that despite this setback, 'No transactions were halted' and the incident had "zero impact on chain activity."Developers Insist Ethereum's Transaction Finality Glitch Is Now Patched In a span of two consecutive days, the Ethereum blockchain encountered transaction finality challenges, commencing on May 11, 2023, and recurring on May 12. Although the initial incident lasted a mere 25 minutes, the glitch on Friday persisted for over an hour. The exact cause of these halts remains uncertain, although speculation arose regarding potential complications related to staking clients and MEV glitches. In spite of the dual setbacks encountered by the Beacon chain, Superphiz, the Beacon Chain community health consultant, reassured that the repercussions were minimal. "No transactions were halted," the developer tweeted. "The network continued as expected. While the chain did not halt, this is more technical, finalization wasn't reached. Finalization is a novel concept in Ethereum that prevents chain re-orgs. This had zero impact on chain activity." On May 13, Superphiz provided an update, expressing optimism about leaving the finality issue in the past. He noted that...
---
Billionaire Bill Ackman on US Banking Crisis: We Are Running Out of Time...


Billionaire Bill Ackman has warned that "We are running out of time" to fix the problem that led to the collapses of regional banks. "How many more unnecessary bank failures do we need to watch before the FDIC, U.S. Treasury, and our government wake up?" he stressed, adding that 'We need a systemwide deposit guarantee regime now.'Ackman Calls for Urgent Action as Time Runs Out to Prevent More Bank Failures Billionaire Bill Ackman, CEO and portfolio manager of Pershing Square Capital Management, has warned that time is running out for the U.S. government to fix the banking system. He tweeted Wednesday: The regional banking system is at risk … The rapid rise in rates impaired assets and drained deposits. Ackman explained that the "failure" of the Federal Deposit Insurance Corporation (FDIC) "to update and expand its insurance regime has hammered more nails in the coffin." He stressed that First Republic Bank "would not have failed if the FDIC temporarily guaranteed deposits while a new guarantee regime were created. Instead, we watch the dominoes fall at great systemic and economic cost." First Republic Bank was seized by regulators earlier this week and most of its assets were sold to JPMorgan Chase. The billionaire added that globally systemic banks (G-SIBs) "have an unfair competitive advantage as too big to fail means only their uninsured depositors can sleep soundly. Until the playing field is leveled...
---
Vitalik Buterin Proposes A Privacy Fix for Ethereum


Vitalik Buterin, the co-founder of Ethereum, recognizes the privacy problem in the most active smart contracting platform. He is proposing a stealth address system as a possible fix. Vitalik Buterin's idea radically differs from what Tornado Cash, a crypto mixer, and similar platforms offer. Instead of the sender having control, it would be the recipient in charge. This is crucially important because, in ordinary settings, the asset receiver would desire to keep transactions, financial or otherwise, private and away from the public's prying eyes. By default, transactions in Ethereum and other public blockchains can be traced. This characteristic is available for all users, despite the basic levels of encryptions concealing the identity of the sender and receivers. Ethereum Price on January 23| Source: ETHUSDT on KuCoin, Trading View Vitalik Buterin Talks Stealth Addresses To counter the openness in Ethereum and cushion the privacy of asset receivers, stealth addresses would be created by the sender or receiver. However, the receiver will be the one in charge. At any point in the transfer cycle, the receiver will be free to create a spending key which he can then use to create a "stealth meta-address." This address is then sent to the sender, who does a small computation and creates a stealth address that belongs to the recipient. The recipient will always be in charge if they send assets to this address. Additional cryptographic data...
---
SBF Should Stop Tweeting and Fix his Issues, CZ Says


Changpeng Zhao - CEO of the world's leading crypto exchange Binance - advised Sam Bankman-Fried to refrain from dropping misleading messages on Twitter and instead focus on his colossal problems with FTX. In one of his announcements, SBF referred to a mysterious 'sparring partner' who could have played a role in the exchange's collapse, and some estimated this might be Zhao. The latter said only a 'psychopath' could come up with such a tweet, claiming the industry is not a 'boxing match' and Binance has never viewed any of its competitors this way. 'Put on a Suit and Start Answering Questions' The recent meltdown of the crypto platform FTX caused huge investment losses and turmoil in the sector. Logically, most people blamed the former CEO - Sam Bankman-Fried - and insisted on an explanation regarding the catastrophe. SBF released a series of cryptic tweets that did not provide enough clarification on the event. In one of his most recent messages, he spoke about a 'particular sparring partner' that had perhaps damaged FTX's operations. Being the largest player in the field and its decision to dump its FTT tokens ahead of the collapse, some presumed this mysterious entity could be Binance or its top executive. 20) At some point I might have more to say about a particular sparring partner, so to speak. But you know, glass houses. So for now, all I'll say is: well played; you won. — SBF (@SBF_FTX) November 10, 2022 In a recent interview, Zhao rejected those rumors descri...
---
Biden Says US Economy Is 'Strong as Hell'— White House Claims the ...


U.S. President Joe Biden has been criticized for stating that the U.S. economy is 'strong as hell' as inflation rises to a 40-year high. Meanwhile, the White House claims that Biden understands and 'has done the work' to fix the inflation issue.Joe Biden Believes the U.S. Economy Is 'Strong as Hell' President Joe Biden was criticized on social media Monday for stating over the weekend that the U.S. economy is 'strong as hell.' Responding to a reporter's question Saturday about whether he had any worry about the strength of the U.S. dollar amid rising inflation, Biden replied while eating ice cream at a Baskin-Robbins in Portland, Oregon: I'm not concerned about the strength of the dollar. I'm concerned about the rest of the world. Our economy is strong as hell. 'Inflation is worldwide. It's worse off than it is in the United States,' he continued. 'So the problem is the lack of economic growth and sound policy in other countries, not so much ours.' Many people took to Twitter to disagree with Biden, reminding the president that many Americans are struggling. Some people tweeted, 'reality says otherwise,' pointing out that the S&P 500 is down more than 25% so far this year. Congressman Lance Gooden (R-TX) tweeted that in reality '65% of Americans say the economy is getting worse.' Ronna McDaniel, chair of the Republican National Committee, referenced a recent CNN poll stating that 78% of Americans say the economy is 'poor.' A U.S. House candidate from Texas, ...
---
Crypto exchange WhiteBIT is now available through XTRD's FIX API


XTRD, an institutional-grade OEMS for crypto-asset trading, announced today that crypto exchange WhiteBIT is now available through its FIX API. XTRD OEMS for cryptocurrency trading now allows for receiving normalized market data and active trading on WhiteBIT's exchange using a unified FIX 4.4 end-point. Launched in December 2018, WhiteBIT is a European centralized exchange that offers crypto-to-crypto and crypto-to-fiat transactions with 0.1% trading fees. Holding exchange and custody licenses, WhiteBIT meets KYC and AML requirements. It supports users from the EU, South America, and Asia registered on the platform. Moreover, WhiteBIT offers instant transactions with P2P codes, staking, private and public API, along with a number of trading tools: limit, market, stop limit and stop market orders. The post Crypto exchange WhiteBIT is now available through XTRD's FIX API appeared first on CryptoNinjas.
---
Elon Musk's Twitter Takeover Won't Fix Centralization, says ...


Tesla CEO Elon Musk has offered to completely buy out Twitter with a $43 billion offer, in the name of free speech. He's offering $54.20 per share for all 800,641,166 shares of Twitter's common stock. However, one crypto investment firm doesn't believe this is a meaningful development for freedom, given the inherent weaknesses of centralization. Elon Musk's Grand Twitter Plans Musk's offer – announced publicly over Twitter today – represents a 38% premium over Twitter's closing price value on April 1st. That was the day before Musk revealed his 9.2% stake in the company, which subsequently sent its stock soaring. Musk later offered to join Twitter's board of directors but withdrew his offer once he realized this would cap his ownership stake in the company below 15%. Today, his intentions for a total Twitter takeover and reform were made explicit: "I am offering to buy 100% of Twitter for $54.20 per share in cash," he said to board chairman Bret Taylor in a letter within his SEC filing. "Twitter has extraordinary potential. I will unlock it." Specifically, Musk expressed faith that Twitter could be "the platform for free speech around the globe", which he called "imperative" to a functioning democracy. However, he stated that the company cannot hope to serve that imperative in its current form and that it must become a private company. Twitter has often received criticism for...
---
Japanese Regulators Holds Discussion to Fix Crypto Loopholes in Russia S...


Sanctions from the West have been hitting Russia's economy hard. But Japan's financial regulator and the country's industry body for cryptocurrencies is now looking to ensure that these sanctions are carried out effectively. It aims to do so by plugging loopholes and restricting the transfer of digital assets of individuals and entities on the nation's sanctions list. Crackdown on Russian Cryptocurrency Transactions From shutting out of the international payment gateway SWIFT to the ruble tanking massively, companies may have tools at their disposal to evade the restrictions by leveraging digital assets. In a bid to mitigate these loopholes, discussions are being held by the Financial Services Agency and the Japan Virtual and Crypto Assets Exchange Association. The officials reportedly stated that the debates do not involve any proposal to cease access for all Russian clients. Japanese Finance Minister Shunichi Suzuki said, 'We are closely watching the situations of settlements such as crypto assets and SPFS in order to secure the effectiveness of sanctions against Russia.' JVCEA head Satoshi Hasuo, president of Tokyo-based exchange Coincheck, stated that it would work with the Financial Services Agency to consider what specific measures are possible. At the same time, he referred to investigations being held to avoid any circumvention of the sanctions by the use of cryptocurrency assets. The exec also weighted in on possible options to consider, such as - stopping bank trans...
---
El Salvador to Fix Chivo Wallet's Issues by Partnering With AlphaP...


The government of El Salvador and the American financial technology provider – AlphaPoint – joined forces to improve the technology for the Chivo wallet. The feature allows access to bitcoin for millions of Salvadorans. Chivo Wallet With an Upgraded Version Last year, El Salvador put its name in the spotlight after becoming the first state to accept bitcoin as a legal tender inside its borders. The authorities also introduced the Chivo wallet – a crypto wallet where locals can facilitate BTC transactions. At first look, it was met with huge enthusiasm among locals. At the end of September, President Nayib Bukele announced that the wallet had amassed 2.1 million users or around 30% of the Salvadoran population. Nonetheless, the mass adoption led to some issues such as slow transactions, blocked accounts, unauthorized charges, and other technical glitches. To resolve these problems, the government teamed up with AlphaPoint – a New York City-based software firm that supports crypto projects. Specifically, the authorities vowed to change the frontend and backend technology provider for its Chivo wallet with the help of its new partner. Speaking on the matter was Igor Telyatnikov – Co-Founder and CEO of AlphaPoint: "No one else has attempted to execute a project of this nature. We at AlphaPoint are honored to be involved in the process and provide the reliable, scaled solutions needed for this effort. The Chivo Wallet app is currently supporting...
---
Bitcoin's Plan To Fix The Crowdfunding Problem?


Crowdfunding has been around for some time now, and although it has been a hard time for some projects to gain funds, bitcoin could be the answer. Let's look at the root of the troubles and how crypto could potentially address them. Related Reading | Downward DOGE: Descending Dogecoin Pattern Predicts Deadly Drop The In's and Outs... Crowdfunding is a practice where you can donate money - including cryptocurrencies such as Bitcoin, Litecoin, and more cryptocurrencies - to projects, associations or people to develop ideas. It is a very powerful mechanism and tool for innovation and supporting social enterprises. Different platforms, such as Kickstarter and Indiegogo have not taken their foot off the brakes; the web 2.0 crowdfunding movement, which has led to the creation of several billion-dollar tech startups, like Oculus, and raised millions of dollars for thousands of causes, is ripe for development. Crypto crowdfunding has the potential to be a network that connects people and their ideas. Today, crowdfunding is dramatically narrowed by its reliance on legacy finance, which limits the vast majority of the world from accessing it. Although this is good in theory, and has worked thus far, the major issue is the reliance on the legacy financial infrastructure, that is not only costly but globally fragmented. BTC: Bitcoin bouncing back after hitting all time high in November 2021. | BTC:USD tradingview.com Most crowdfunding platforms are only found in 30 countries. To da...
---
More FIX Network (

#FIX

) News