| | | |
| --- | --- | --- |
| | Filecoin | #FIL |
---
| | | | | |
| --- | --- | --- | --- | --- |
| FIL Price: | $4.68 | | Volume: | $0.3 B |
| All Time High: | $238 | | Market Cap: | $2.2 B |
---
---
| | | | | |
| --- | --- | --- | --- | --- |
| Circulating Supply: | 475,013,163 | | Exchanges: | 47 |
| Total Supply: | 1,972,610,415 | | Markets: | 86 |
| Max Supply: | 1,972,610,415 | | Pairs: | 69 |
---
---
---
The price of #FIL today is $4.68 USD.

The lowest FIL price for this period was $0, the highest was $4.68, and the current live price for one FIL coin is $4.68381.

The all-time high FIL coin price was $238.

Use our custom price calculator to see the hypothetical price of FIL with market cap of ETH or other crypto coins.
---
---
The code for Filecoin is #FIL.

Filecoin is 3.1 years old.
---
---
The current market capitalization for Filecoin is $2,224,871,088.

Filecoin is ranked #32 out of all coins, by market cap (and other factors).
---
---
There is a very large volume of trading today on #FIL.

Today's 24-hour trading volume across all exchanges for Filecoin is $289,815,279.
---
---
The circulating supply of FIL is 475,013,163 coins, which is 24% of the maximum coin supply.
---
---
FIL is well integrated with many pairings with other cryptocurrencies and is listed on at least 47 crypto exchanges.

View #FIL trading pairs and crypto exchanges that currently support #FIL purchase.
---
---
Note that there are multiple coins that share the code #FIL, and you can view them on our FIL disambiguation page.
---
---
---
---
SOL, FIL, CRO, APT Retrace by 5% Daily, BTC Loses $37K (Market Watch)


After several days of trading sideways around the $37,000 level, bitcoin took a turn for the worse and dipped way below that line. Many altcoins are also in the red today, including notable price losses from the likes of Solana, Filecoin, CRO, Aptos, and others. BTC Drops Below $37K The past week or so went quite positively for the primary cryptocurrency. The culmination was on Thursday when the bulls initiated a massive leg up that resulted in BTC soaring to $38,000 to register its highest price tag in 18 months. However, the asset failed to maintain its momentum and almost immediately dumped by over two grand, leaving millions in liquidations from over-leveraged traders. It bounced off rather quickly and had returned to above $37,000 by the time the weekend arrived. What followed were a few days of little-to-no volatility, and BTC remained at around that line. The bears took control in the past 24 hours and pushed the cryptocurrency south to a multi-day low of $36,200. As of now, BTC has recovered some ground but still stands below $37,000. Its market capitalization has retraced to under $720 billion, but its dominance over the altcoins stands at just over 51%. BTCUSD. Source: TradingView Alts Turn Red, Not MATIC Though Most alternative coins were flying high in the past several days and, somewhat expectedly, have finally cooled down on a daily scale. Some of the most substantial daily losers include Solana, Filecoin, Aptos, and CRO - all of which are down by around 5%. Mor...
---
Filecoin Uphill Battle To $3.5 – What's Holding It Back?


Filecoin (FIL) has been facing a long-term downtrend, marked by wavering buyer confidence and a series of concerning technical indicators. A recent price analysis reveals a bearish order block at $3.6 on FIL's one-day chart, with a closely tested liquidity zone at $3 over the past month. This downward trend has persisted since early August, as evidenced by a sequence of lower highs and lower lows. On the weekly chart, two key levels have held significant sway over FIL's fortunes since June 2022. The resistance at $4.8 and the support at $2.42 have acted as formidable barriers and lifelines, respectively. Analysis suggests that a breakthrough above the $4.8 resistance could signify the first step toward establishing a long-term uptrend. Furthermore, the presence of a bearish breaker block in the 1-week timeframe, spanning from $4.6 to $5.7, reinforces this notion. Filecoin Bearish Signals Abound The same analysis highlights that technical indicators have been unforgiving for FIL, with both the On-Balance Volume (OBV) and Relative Strength Index (RSI) painting a grim picture. The OBV has been in a consistent downward trajectory since mid-July, indicative of sustained selling pressure. Meanwhile, the RSI exhibits bearish momentum, recording a reading of 31 and consistently residing below the neutral 50 mark since late July. These combined signals strongly suggest that FIL may experience a drop below $3 and trend towards $2.4 in the weeks ahead. As of the time of w...
---
ASIC Manufacturer Bitmain Unveils $38K Filecoin Mining Rig


Bitmain, the mining rig manufacturer, has announced the launch of a new rig that mines the digital currency filecoin (FIL). Similar to the company's KAS Miner KS3, the new FIL miner carries a hefty price tag of $38,888 per machine. Bitmain Introduces On-Rack Filecoin Miner Bitmain announced Thursday that it will begin selling a newly manufactured Filecoin (FIL) mining rig. Filecoin, a decentralized, blockchain-based storage network, was launched by Protocol Labs in 2017. Its mining algorithm, known as proof-of-replication and proof-of-spacetime, was originally designed to resist application-specific integrated circuits (ASICs) in an effort to encourage decentralization. Despite this, Bitmain and other manufacturers have developed ASICs specifically for mining FIL and also offer FIL cloud mining contracts. In the announcement on Thursday, Bitmain stated that the on-rack filecoin miner will be sold throughout the day on Friday for $38,888 per unit. Bitmain detailed that the machine offers 4,300T per unit and claims miners will begin earning immediately. While $38,888 is a high price for Bitmain ASIC rigs, it's not the most expensive. The company previously sold a KAS Miner KS3 with a hashrate of 8,300G for $49,800, although the machine is currently sold out. Prior to the introduction of cloud mining services by firms such as Bitdeer and 1475, and Bitmain's new miner, a token was launched in 2021 known as the filecoin standard hashrate token (FILST). According to details from ...
---
Bitcoin Stuck Below $31K, While FIL and GRT Skyrocket by Double Digits (...


Bitcoin continues to remain sideways and has not made a move in the past 24 hours. Most altcoins have produced slightly more impressive gains within the same timeframe, with ETH nearing $2,000 and DOT jumping by almost 5%. Bitcoin Calms Bitcoin registered impressive gains two weeks ago when it climbed to over $31,000 for the first time in months after BlackRock filed to launch a Spot BTC ETF. After gaining over $4,000 in days, the cryptocurrency calmed and spent most of last week trading in a range between $30,000 and $31,000. It dumped hard on Friday to a 10-day low of $29,500 on reports that the SEC has issued warnings against all recent Spot BTC filings. However, the bulls intercepted the move and didn't allow any further declines. Just the opposite, bitcoin spiked by a grand and went back up to $30,500. The weekend was significantly less eventful as BTC remained stuck at around that level. So far, Monday doesn't seem all that different, with the asset sitting around that line once more. Consequently, its market cap has remained below $600 billion, while its dominance over the alts has taken another hit and is down to 49.2% on CMC. This means that the metric has declined by 1% in a few days. BTCUSD. Source: TradingView FIL, GRT Take Main Stage Ethereum has jumped by 2.5% in the past 24 hours, which has helped it near the coveted $2,000 line. Binance Coin is close to $250 after a 1.5% increase within the same timeframe. Ripple, Cardano, Dogecoin. Litecoin, Solanna, Tron, an...
---
Regulatory Battle: Grayscale Challenged by SEC's Designation of Filecoin...


Grayscale Investments, the largest digital currency asset manager by assets under management, made an announcement on May 17 regarding a comment received from the U.S. Securities and Exchange Commission (SEC). According to the SEC, the crypto asset filecoin qualifies as a security under federal securities laws. Consequently, the securities regulator has requested that Grayscale withdraw the registration statement for its Filecoin Trust. SEC Labels Filecoin a Security In 2023, the U.S. Securities and Exchange Commission (SEC) made significant determinations regarding the classification of various crypto assets. The regulatory body identified several crypto assets, such as DASH, ALGO, LUNA, UST, and OMG, as securities or investments based on their definition. Notably, DASH, ALGO, and OMG were explicitly mentioned in the lawsuit targeting Bittrex. Bringing the focus to filecoin (FIL), the latest development arises from Grayscale's update on the registration statement for the Grayscale Filecoin Trust. Grayscale revealed that they recently received a 'comment letter from the SEC staff' on May 16, stating that the underlying asset FIL in their trust is legally classified as a security. In response, the digital asset manager has been asked by the SEC to withdraw the registration statement for the Filecoin Trust. However, Grayscale strongly disagrees with the SEC's viewpoint and remains determined to challenge the decision through litigation. 'Grayscale does not believe that FIL is a...
---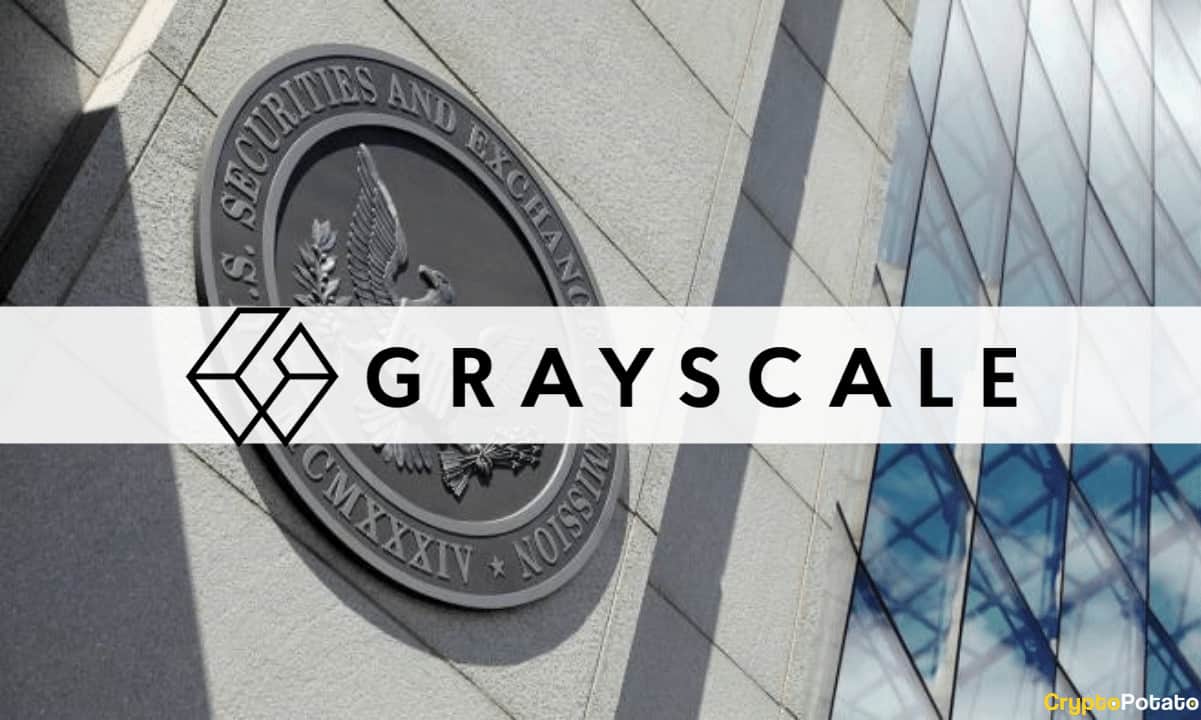 SEC Says FIL Is A Security, Asks Grayscale to Retract Filecoin Trust's F...


The latest in a series of scuffles with crypto-related companies, the SEC has now spoken out about Filecoin (FIL), warning Grayscale that these tokens qualify as securities. As a result, the crypto manager – who is part of the Digital Currency Group (DCG) – was asked to retract the Form 10 request submitted for the Filecoin Trust, which would have made it an entity reporting quarterly results, much like publicly traded companies. SEC Views Filecoin Trust as an Investment Company In a press release published on May 17, a spokesperson for Grayscale confirmed that the SEC has asked the company to retract its application, guiding them to instead register as an investment vehicle in accordance with the Investment Company Act of 1940. If the Filecoin Trust were to register as an investment company, this could hinder its ability to issue securities, among other limitations. However, in order to qualify as an investment company, the Filecoin Trust would have to be classified as an entity that primarily deals in the investment of securities. To do so, FIL would have to pass the Howey Test, which decides if a transaction qualifies as an investment contract and can therefore be considered a security. A transaction is regarded as an investment contract according to the Howey Test if it is an investment of money in a common enterprise, with the expectation of profit to be derived from the efforts of others. However, as FIL has a legitimate use case as a method of payment for F...
---
Filecoin Up 70% Weekly, Bitcoin Rejected at $25K: Market Watch


Bitcoin tried its hand at overtaking $25,000 once again in the past 24 hours but was stopped in its tracks and is back down to $24,500 as of now. Most alternative coins have calmed following the recent enhanced volatility, aside from Filecoin, which has produced yet another double-digit price surge. Bitcoin Fails at $25K Bitcoin went through a highly-volatile trading week, having surged past $25,000 for the first time since August last year and then dumping by roughly $2,000 hours later. The bulls stepped up on the gas pedal in the following day or two, pushing the asset to just over $25,000 once again. However, that was short-lived, and BTC retraced back down below that line. The asset remained calm at around $24,500 on Saturday and initiated another leg up toward $25,000 later on the day but failed once more. As of now, the cryptocurrency stands at the same familiar ground. Its market capitalization remains calm at $475 billion, and its dominance over the altcoins is still at 42.5%. BTCUSD. Source: TradingView FIL Keeps Going Up Although most alternative coins were highly volatile during the week, the past seven days belong to Filecoin. FIL registered three consecutive days of double-digit price increases, with the past 24 hours bringing another 18% surge. Overall, the asset is up by more than 70% for the same timeframe. Chainlink, HBAR, VET, and GRT are the other notable gainers from the larger-cap alts, all of which have increased by around 7% in a day. The top 10 altcoin...
---
Market Watch: Bitcoin Rejected at $25K, Filecoin Explodes 18%


After skyrocketing by almost $4,000 in two days, bitcoin finally met some serious resistance at $25,000 and was pushed south violently. Most altcoins have also retraced following the latest price gains, with a few exceptions. FIL stands as the most significant gainer today. Bitcoin Stopped at $25K The landscape until two days ago couldn't really forecast what was about to happen. The regulatory scrutiny from US authorities against the crypto industry had taken its toll on bitcoin, pushing it from over $24,000 to under $22,000. However, the situation changed on Wednesday evening when BTC suddenly skyrocketed from $21,500 to and beyond $23,000. The bulls drove it further north on the next day, reaching $24,900. Although BTC came short at first at exceeding $25,000, it finally did so hours ago, registering its highest price tag in about six months. However, the bears stepped up at this point and didn't allow any further increases. Just the opposite, they drove bitcoin south hard, pushing it down to under $24,000 as of now. Nevertheless, its market capitalization has remained above $450 billion, while its dominance stands first north of 42%. BTCUSD. Source: TradingView FIL, ECP, MATIC Shoot Up The altcoins experienced similar gains over the past few days, many of which recorded multi-month highs. In the case of OKB, the asset even painted an all-time high above $50 following the announcement of OKBChain. On a daily scale, though, most alts have retraced, some harder than others. ...
---
Filecoin Creator Protocol Labs Announces Layoffs Amid Crypto Winter and ...


Protocol Labs CEO Juan Benet published a blog post on Friday announcing that 21% of the company's staff will be laid off. Protocol Labs is the creator of the blockchain network Filecoin. Benet emphasized in the blog post that it has been an 'extremely challenging economic downturn, worldwide, and especially in the crypto industry.'Protocol Labs Cuts Jobs in Response to Macro Winter and Crypto Market Decline Protocol Labs, the company behind the file storage blockchain network Filecoin, announced on Feb. 3 that it will lay off a number of employees. CEO Juan Benet wrote a blog post, titled 'Focusing Our Strategy to Weather Crypto Winter,' to explain the layoffs. He cited the 'extremely challenging economic downturn' as hitting the crypto industry particularly hard. 'The macro winter worsened crypto winter, making it more extreme and potentially longer than our industry expected,' Benet wrote. 'Although we worked extremely hard to avoid this, we've made the difficult decision to reduce our workforce by 89 roles (approximately 21%),' the blog post details. 'This impacts individuals across PLGO teams (PL Corp, PL Member Services, Network Goods, PL Outercore, and PL Starfleet). We've had to focus our headcount against the most impactful and business critical efforts.' Protocol Labs has joined the list of crypto industry businesses that have laid off employees during the 'crypto winter.' Other cryptocurrency and blockchain-focused companies, such as Candy Digital, Blockchain.com, O...
---
Filecoin (FIL) In Bearish Clutch, But May Easily Escape And Recover


It isn't easy to break free from a bear's clutch, but Filecoin (FIL) has its ways. FIL price performing well despite the bearish grip Price retreats by 8.06% RSI, CMF showing selling edge and bearish behavior By putting a stop to the heightened selling activity, FIL was able to bounce back from the $5-mark. With that, the coin was able to make a successful comeback while still somewhat pinned down by the bears. With FIL going through the motion of its 20/50/200 EMA, it shows a somewhat consistently slow trend or movement that could happen in the next few sessions. Now, if FIL won't manage to hang on to the $5 baseline, the altcoin may likely be pulled further down. According to CoinMarketCap, FIL price is trading at $5.70 or showing an 8.06% decline as of this writing. FIL Bulls Keen To Guard The Baseline Ever since FIL has capsized to its all-time low registered on June 18, the bulls are keen to guard the $5 baseline. A quick breach that went above $7.35 was definitely a come-on, especially with the bullish momentum but it was good while it lasted. Chart: TradingView.com On the flip side, the plunge that shoots under the 20 and 50 EMA has stirred a bullish invalidation seeing that the altcoin seems to facing some difficulty in breaching the five-week resistance zone. A bearish crossover of the above EMAs shows off the selling propensity of Filecoin. A dull region may be close to FIL's POC or Point of Control as seen in the $5.6 zone. At this point...
---
TA- Filecoin (FIL) Price Bounces Back On Track As Price Eyes $10


Filecoin (FIL) has recently shown significant strength against tether (USDT) as the price prepares for a rally to the $8 mark. Despite showing some strength occasionally, the price of Bitcoin (BTC) remains volatile as this has affected FIL. Filecoin (FIL) has struggled to break through the $5 barrier, but it may now be poised to do so. (Data from Binance) Filecoin (FIL) Price Analysis On The Weekly Chart FIL prices have dropped from around $240 to $4, with the price struggling to stay afloat during the bear season. The price of FIL has recently shown a glimmer of hope, rising from around $4 to $6 as more buyers invest in this coin. FIL price saw a weekly low of $5 before rebounding to $6.5 before encountering resistance to breaking above. The price of FIL remains above $6 because it has proven to be of interest to buyers. The price of FIL has risen from this region to $6.5, as the price appears promising, with good volume coming in ahead of the new weekly close. If FIL maintains this volume as the week comes to a close, the price of FIL could face its first major resistance at $8. Weekly resistance for the price of FIL - $8. Weekly support for the price of FIL - $5. Price Analysis Of AXS On The Daily (1D) Chart Daily FIL Price Chart | Source: FILUSDT On Tradingview.com After falling to a daily low of $5, the price of FIL on the daily chart bounced off this area as it formed good support, rallying to a region of $6.5 with a good volume of buyers ahead of the daily and w...
---
Biggest Movers: ADA Rebounds, While FIL Hits 2-Week High on Saturday


Despite a largely volatile session, there have been a few tokens which managed to evade the red wave. Cardano rose to its highest level in over a week to start the weekend, as prices moved toward a key resistance level. Filecoin was another notable gainer, climbing by over 12% on SaturdayCardano (ADA) Cardano (ADA) was back in the green on Saturday, as the token rallied following recent declines in price. Following a low of $0.4499 on Friday, ADA/USD surged to an intraday high of $0.4769 to start the weekend. The move sees cardano move closer to its long-term resistance level of $0.4800, as bulls take prices away from a floor of $0.4430. Looking at the chart, the rally comes as the 10-day moving average (red) continues to trend sideways, after a spell of downward movement. This signals a possible end to the bearish spell we saw in mid-August, where price went from $0.5811 to $0.4343 in a space of four days. As of writing, ADA is now trading at $0.4742, with the 14-day relative strength index (RSI) tracking at a ceiling of 50.00. Filecoin (FIL) Filecoin (FIL) was also higher on Saturday, as the token rose by as much as 12% to start the weekend. FIL/USD surged to a high of $6.59 on Saturday, which is the strongest point it has hit since August 20. This surge in price sees FIL marginally break out of its resistance level of $6.50 for the first time in over two weeks. As seen from the chart, this rise in price has taken the RSI to a ceiling of its own at 50.65, and should bull...
---
Filecoin Cruises Near Resistance, Now Attempts For A Breakout


Filecoin (FIL) price action shows the formation of a flag and pole pattern that indicates a bullish movement. Filecoin price displays a robust uptrend with a bullish flag and pole pattern. Four-hour time frame for Filecoin showed the formation of a symmetrical triangle pattern Filecoin currently trades at a long-term supply range following a breach of short-term key resistance Currently, Filecoin price trades at a long-term supply level after successfully breaching a short-term key resistance. Prior to the breach, FIL price has been in convergence for quite some time. With that said, the breach of the supply level has made a tremendous impact which blasted a robust bullish streak. Filecoin Shows Robust Upward Movement Following a robust bullish movement, FIL coin price has started consolidating once again and creating higher high as well as higher low patterns seen on a daily time frame. According to CoinMarketCap, the Filecoin price has been highly bullish trading at $8.55 with a surge of 0.69% as of this writing. As of press time, FIL coin price has breached the critical 50 and 100 EMAs. More so, the coin currently trades midway of the Bollinger band indicator after it failed to outpace the upper bands. More so, trading volumes for the coin have also surged following the breach. At this point, investors are advised to keep an eye for any signs of a breach in the bullish flag and pole pattern, and then act fast. FIL Price To Surge Once It Breaches Flag, Pole Pattern...
---
Market Watch: Holidays Consolidation as BTC Stagnant at $40K, FIL Soars ...


The cryptocurrency market continues to be untypically calm, with bitcoin failing to make a decisive move while still standing above $40,000. Most of the altcoin space is in a similar position, except for Filecoin, which soared by double digits. Bitcoin Stands Still at $40K It was just over ten days ago when the primary cryptocurrency failed at $47,000 and started its gradual descent. In a matter of days, the asset found itself dropping to $45,000 and $43,000. Somewhat expectedly, BTC also lost the January 2021 ATH of $42,000 before the situation worsened on April 12. At that point, bitcoin dumped beneath the coveted $40,000 for the first time in about a month. It reacted well to this decline and bounced off to around $42,000, but it was rejected there. As such, it fell to $40,000 on Friday and has remained above that level ever since. As of now, BTC stands there again, meaning that its market capitalization is still way below the $800 billion mark. BTCUSD. Source: TradingView Filecoin Steals the Show Despite known for their highly volatile nature, the altcoins have failed to produce any turbulent movements in the past 24 hours (again). Ethereum slipped below $3,000 for the first time in weeks several days ago but reclaimed that level shortly after and stands just north of it as of writing these lines. Binance Coin is above $410 after the asset failed to breach $420 a few days back. On a daily scale, Ripple, Cardano, Dogecoin, Shiba Inu, and CRO are slightly in the red. In con...
---
Biggest Movers: SOL Moves Past LUNA, as EOS and FIL Lead Monday's ...


Solana reclaimed the eighth position in the crypto top ten, as ADA and DOT were both over 10% higher to start the week. Despite this, it was EOS and FIL which led today's gainer, with FIL gaining over 30% in the session. Filecoin (FIL) FIL rallied by as much as 30% to start the week, as cryptocurrencies rose across the board during Monday's session. The global crypto market cap was 6.5% higher on Monday, led by gains in FIL, which rose to an intraday high of $25.62. Today's peak follows yesterday's lows which saw FIL trading below the $20 level, following recent rallies from support of $17.50. From this support, FIL/USD continued to move beyond the resistance level of $23.30, with today's high hitting its highest point since February 8. Looking at the chart, prices are currently overbought, as the 14-day RSI indicator is tracking at 75.10. This is the highest reading since September 6, and as such bears may be looking for an opportune time to push prices lower. EOS Although ADA, DOT, and SOL were all almost 9% higher as of writing this, none rose as much as EOS on Monday. Following a low of $2.56 to begin the session, EOS/USD climbed to a peak of $3.17, breaking out of its long-term resistance in the process. Monday's move saw the world's 49th largest cryptocurrency surge past its ceiling of $2.77, on its way to its highest point since January 5. Today's three-month high came as readings on the RSI indicator were off the charts, as price strength also rose to multi-month...
---
More Filecoin (

#FIL

) News