| | | |
| --- | --- | --- |
| | Feeder Finance | #FEED |
---
| | | | | |
| --- | --- | --- | --- | --- |
| FEED Price: | $0.000674 | | Volume: | $7 |
| All Time High: | $0.56 | | Market Cap: | $67.4 K |
---
---
| | | | | |
| --- | --- | --- | --- | --- |
| Circulating Supply: | 100,000,000 | | Exchanges: | 1 |
| Total Supply: | 100,000,000 | | Markets: | 1 |
| Max Supply: | 100,000,000 | | Pairs: | 1 |
---
---
---
The last known price of #FEED is $0.000674 USD.


Please note that the price of #FEED was last updated over 100 days ago. This can occur when coins have sporadic price reporting, no listings on exchanges or the project has been abandonded. All #FEED statistics should be considered as 'last known value'.

The lowest FEED price for this period was $0, the highest was $0.000674, and the exact last price of FEED was $0.00067391.

The all-time high FEED coin price was $0.56.

Use our custom price calculator to see the hypothetical price of FEED with market cap of ETH or other crypto coins.
---
---
The code for Feeder Finance crypto currency is #FEED.

Feeder Finance is 2.3 years old.
---
---
The current market capitalization for Feeder Finance is $67,391.

Feeder Finance is ranking upwards to #1471 out of all coins, by market cap (and other factors).
---
---
There is a very weak volume of trading today on #FEED.

Today's 24-hour trading volume across all exchanges for Feeder Finance is $7.00.
---
---
The circulating supply of FEED is 100,000,000 coins, which is 100% of the maximum coin supply.
---
---
---
---
FEED has very limited pairings with other cryptocurrencies, but has at least 1 pairing and is listed on at least 1 crypto exchange.

---
---
Note that there are multiple coins that share the code #FEED, and you can view them on our FEED disambiguation page.
---
---
---
---

Launching Revolutionary Vault Lending & Chain Expansions — A Feeder Finance Roadmap


Launching Revolutionary Vault Lending & Chain Expansions — A Feeder Finance RoadmapTL;DRFind out what we've achieved since our launch in April 2021Check out our massive chain expansion plans which will cover 700+ vaults and 10+ chainsWe're also releasing a one-of-a-kind new P2P lending with many additional features in the pipelineFinally, Feeder Finance is launching Feeder Finance Labs to push forward on new innovation in DeFi; soon launching a pilot project that combines all that is great with the current DeFi protocols but better!Recap of 2021 and Our Progress so Far Launched in April 2021 to create a product that simplifies DeFi by creating a diversified yield aggregator, the project quickly turned into a high-caliber machine for DeFi investment —" The All-in-One DeFi Platform." Today, Feeder Finance offers over 200 vaults across three chains, as well as swapping, zapping, portfolio management, historical returns, and returns charts. These are just the foundational pieces… Below are snapshots of the significant achievements of the project:Feeder Finance launched on Binance Smart Chain to create a unique and highly complex vault for diversified yield aggregation.Security audit received from CertiK and Peckshield, two among the most respected auditors in the space.Strategy shift from a product-focused to an "All-in-One DeFi Platform" to simplify the experience. Feeder Finance was no longer ab...
---

Feeder Finance Coming to Dubai — Project Update


Feeder Finance Coming to Dubai — Project Update A lot of powerful additions were added to the platform this week as well as our milestones for ETH Dubai getting mostly completed. Let's start the rundown!Key Milestones to Achieve for ETH DubaiWe've completed adding vaults for BNB, FTM, and AVAX that support lending. Over the next week, AVAX and at least one more chain should come online. We've had to rework some of the APIs for new vaults as the industry's leading DEXes are evolving towards the bribing model. Meaning farms now have not one but multiple rewards. This introduced some delays to our planned vault launches but not by much. We've completed most of the new APIs and will try to launch as many as possible over the next week.99% of lending is complete. All functionalities are working and have been tested by our community. ~$95K of early access users' funds are already utilizing the protocol. We're seeing most of the stables getting lent at around 35% to 50%.We're aiming to release the roadmap early this week. As the draft of the roadmap and the docs are quite ready.The team is leaving for Dubai tomorrow and will be attending multiple events over the next two weeks there. Multiple outreach initiatives are also planned for ETH Dubai. We'll hopefully make new friends in the industry that could create a long-term positive impact on the work that we do for Feeder Finance.Big Updates This Week 1...
---

Growing the Team & Preparing for P2P Lending Launch— Feeder Finance Update


Overview Over the past week, we've released the lending offer creation side of lending, released a couple of new vaults on BSC and AVAX, and did a lot of work on polishing the lending UI/UX per our early access users' comments. Next week, we'll finalize the UI, prepare documentation for our roadmap lending docs, and continue our polishing of lending. We'll likely also increase the tiers with access to lending with a couple of critical updates are released. Let's dive in!Feeder Finance P2P Lending RevolutionFeeder Finance P2P LendingOur early access lending platform features borrower offers where lenders would come in to bid with their best terms.We're happy to announce we have completed this week's milestone by releasing the lender offer functionality. We're undergoing polishing of the UX/UI/copy.At its current stage, both lender and borrower can create offers to bid on by platform participants.Aside from general polishing of the UX/UI, we have one critical additional problem to solve before documentation can start. We hope that critical updates and documentation can be finalized by this week and a roadmap released shortly after.Included in the roadmap will also be our plans for lending feature expansions and what we hope to build next beyond lending; surely that's what you guys are hoping to learn more about; you will soon!Vault UpdatesFeeder Finance Vaults LaunchWe've released three new vaults tacti...
---

AVAX Launch and P2P Lending Crossing the Finish Line — Feeder Finance Update


AVAX Launch and P2P Lending Crossing the Finish Line — Feeder Finance UpdateOverview As you know, the Feeder team is doing everything in-house. Product structuring, UI/UX design, back- and front-end development, and testing. While we have a general sense of what needs to be done and how long it might take, it is normal for things to not turn out quite as we'd like, and things need a slight adjustment. The fact that we're not getting pressured helps give us the headspace to be creative and thorough. This is unique to our community, and there is nothing more we could ask. So thank you so much for being such a supportive community Feeders! On a high level, P2P Lending design is done, and we're testing internally by borrowing and lending with ourselves, as well as checking the vault collateral mechanics to make sure things work as intended. We're pretty impressed with how cool P2P Lending + Vaulting is, not that we didn't expect it to be cool, but to test it live in action is really something. Feeder Finance launched on AVAX this week, and we intend to launch all AVAX pipelines in the next seven days; these will be AutoFarming products. Here are the details…Feeder Finance P2P Lending Revolution We've completed the UX/UI of both lender and borrower. This includes creating offers, viewing listed offers, viewing outstanding loans and details, and so on. One final piece is missing on the design front, and this is...
---

Feeder Finance Integrates Chainlink Keepers to Decentralize Automation of Fees Distribution to…


Feeder Finance Integrates Chainlink Keepers to Decentralize Automation of Fees Distribution to FEED Stakers We're excited to announce that Feeder Finance — a multi-chain, all-in-one DeFi platform — has integrated Chainlink Keepers live on Binance Smart Chain mainnet. By integrating the industry-leading decentralized oracle network, we now have access to Chainlink Keepers, a smart contract automation service that can securely and cost-efficiently automate the process of distributing FEED tokens from platform fees to the staking pool. As a result, accumulated auto-buyback of FEED tokens from platform fees are distributed to the staking pool through a decentralized and automated process. We decided to decentralize Feeder Finance's fees distribution function using Chainlink Keepers because it is operated by the same pool of time-tested, provably reliable node operators that currently help secure tens of billions of dollars in DeFi, even during record levels of network congestion and extreme volatility. The proven infrastructure of Chainlink helps ensure that every distribution of fees is executed on-time in a trust-minimized manner, giving users additional guarantees that it will function exactly as intended. Launched in April 2021, Feeder Finance is a DeFi platform built on Binance Smart Chain and Fantom Opera. The platform offers users a simplified DeFi experience through product/services aggregation, unique pro...
---

Feeder Finance: 2 Fast 2 Furious


TL;DRWe're planning to release the upcoming roadmap once the UI/UX for P2P Lending is completed. This would make explaining and creating awareness much more effective. Our goal for designs and development will be next week, and the roadmap should come shortly after.Released new sFEED staking ranking and historical ranking and balance. By our calculation, we've likely 'locked up' at least 4.5% of supply just by the first week of the sFEED launch. sFEED has become a subscription business!The only hurdle regarding our new P2P Lending product launched is getting the UI perfectly right. This means making it simple to understand and fun to use. We've settled on the launch design and are in development. Our hope is late next week for development completion.Aside from the new FTM vaults we've launched, we've also completed many of the upcoming chain's vaults. You can expect to try out the new chain (that you're all familiar with!) and its products in the coming days while excitedly waiting for the roadmap and eventually the lending launch!Multichain.xyz router integration will complete in the next several weeks and opens up an opportunity to expand our addressable market by magnitudes. Combined with sFEED utility, that will be powerful.Our Roadmap Update Release We're planning to release the roadmap once the UI/UX for P2P Lending is completed. This would make explaining and creating awareness much more effective...
---

Feeder Finance Weekly Update —


Feeder Finance Weekly Update —Lending Audits Brewing and More!TL;DRLending smart contract submitted to PeckShield; front-end development and product launch marketing line-up in progressPortfolio upgrade progressing well with key milestone expected mid-weekNew currency toggle added to the platform with 15 new currency optionsDAppradar banner is live and 4 Medium articles sponsored over the weekFeeder Finance P2P LendingFeeder Finance Lending The Brief: A new paradigm of lending in DeFi allows for true peer-to-peer (P2P) lending where the lender and borrower connect directly to strike a loan agreement through a smart contract. Lenders and borrowers can set terms from any token as collateral to lend in stables, the LTV ratio, interests, the period of the loan, and more. No oracles are needed, just two people agreeing on a deal through a decentralized platform. Collateral can be deposited while locked into one of almost 200 autocompounding vaults on Feeder.Finance. Loans represented by NFT can be traded on a marketplace to capture changes in market interest rates or bought and sold for quick trades. Progress: We've submitted the contracts to PeckShield earlier this week and are now in the process of developing the front-end for the platform. PeckShield will likely spend 2–4 weeks on the audit, during which time we'll also start to prepare for a launch event by getting in touch with influencers and project partners....
---

Feeder Finance Weekly Update — A Week of Optimization


Feeder Finance Weekly Update — A Week of OptimizationTL;DRCore contract testing of the lending platform +90% complete; working through additional functionalities like loan marketplace, collateral vaults, etc. In aggregate, we're at 55%-60%, with timelines still looking secure.Social DeFi is still in QA with another turn Monday; went through internal front-end testing over the weekend; hoping to launch early next week.Portfolio Upgrade met some hurdles, but optimizations were pushed through that would speed up the loading.Multiple minor updates pushed from utilization rate, Search page, Sidebar quick link, and the 'Back' button remembering search/filter settings.AMA hosted at FTM Alerts on MondayNew article submitted by Feeder member on How to Stay Safe in CryptoProduct LaunchesFeeder Finance Product Launch After 17 TAROT vaults were launched last week, we've launched another 12 vaults for Autostaking on TAROT. The below is the list but you can also click here to search for Tarot AutoStaking vaults.BTC — BTC/ETH SpookySwapBTC — BTC/FTM SpookySwapFTM — FTM/USDC SpookySwapMIM — MIM/FTM SpiritSwapUSDC — USDC/FTM SpiritSwapUSDC — USDC/FTM SpookySwapUSDC — USDC/USDT SpookySwapUSDT — USDT/FTM SpiritSwapUSDT — USDT/SPELL SpiritSwapUSDT — USDT/FTM SpookySwapUSDT — USDT/USDC SpookySwapYFI — YFI/ETH SpookySwap Expect to see more TAROT vaults done ...
---

Feeder Finance Weekly Update — FTM Vaults Ramp Week


Feeder Finance Weekly Update — FTM Vaults Ramp WeekTL;DR17 AutoStaking products launched on FTM, with another 17 nearing completionLending Platform smart contract 50% completed; the focus is on extra features on top of the lending itselfSocial DeFi launched pushed to the next few days as a bug was found during QA and will be resolved tomorrowPortfolio Upgrade major piece getting finalizedFeeder Finance AMA at FTM Alerts (Leading FTM Discord Community 13K+) Monday 22, 15.00UTCDAppradar sponsored spot finalized; starts early DecemberMultiple minor updates pushedProduct LaunchesFeeder Finance AutoStaking Vault on FTM We've launched 17 FTM AutoStaking options lending on Tarot. These vaults should help make a case for our new FTM friends we'll be meeting during tomorrow's AMA. Simply search "Tarot" on our search bar or click here! The options include:BOO — FTM/BOO SpookySwapCRV — CRV/FTM SpiritSwapCRV — CRV/FTM SpookySwapDAI — FTM/DAI SpookySwapETH — FTM/ETH SpiritSwapETH — BTC/ETH SpookySwapETH — FTM/ETH SpookySwapETH — YFI/ETH SpookySwapLINK — FTM/Link SpiritSwapLINK — FTM/Link SpookySwapMIM — FTM/MIM SpookySwapSPELL — FTM/SPELL SpiritSwapSPELL — FTM/SPELL SpookySwapSUSHI — FTM/SUSHI SpiritSwapTAROT — FTM/TAROT SpiritSwapTAROT — FTM/TAROT SpookySwapYFI — FTM/YFI SpiritSwap We have another 17 Tarot AutoSta...
---

Feeder Finance Weekly Update: Product Launches and Full-Speed Development


TL;DREight products launched, with five more coming Monday and many more next week focusing on FTMPortfolio got a minor update with APR/APY toggleOutreach grows at Dappradar starting early DecemberSocial DeFi launch next week with security systems getting finalizedPortfolio update major milestones to be achieved by next weekLending product structure getting finalized before swift development to be complete and ready for audit by month's endProduct Launches This Week & Next We've had a productive week on the product front with eight product launches, mainly on BSC, but we'll be shifting gears to FTM next week with more products there.Feeder Finance BUSD-ATL Launch Cover These were the products launched over the past week: AutoStakingATL AutoFarmingBUSD-ATLBSW-USDTBUSD-KALABNB-BNXBNB-PEARLBNB-DPETBNB-AIRT We'll also be launching a couple more that have completed testing but are finalizing front-ends tomorrow:BNB-BSWBNB-AVAXBNB-SOLBNB-NEARBUSD-RABBIT Next week's focus will be on FTM ahead of an AMA with a large FTM Community group early the week after — we're finalizing details. We'll be ramping our efforts on FTM and continuing to support BSC products as requested by Feeders when possible.Portfolio Minor UpdateFeeder Finance DeFi Portfolio In light of user confusion regarding how APY is calculated, we've added a toggle for APR/APY on the Portfolio. Quick background The launch of ATL with hundr...
---
---
---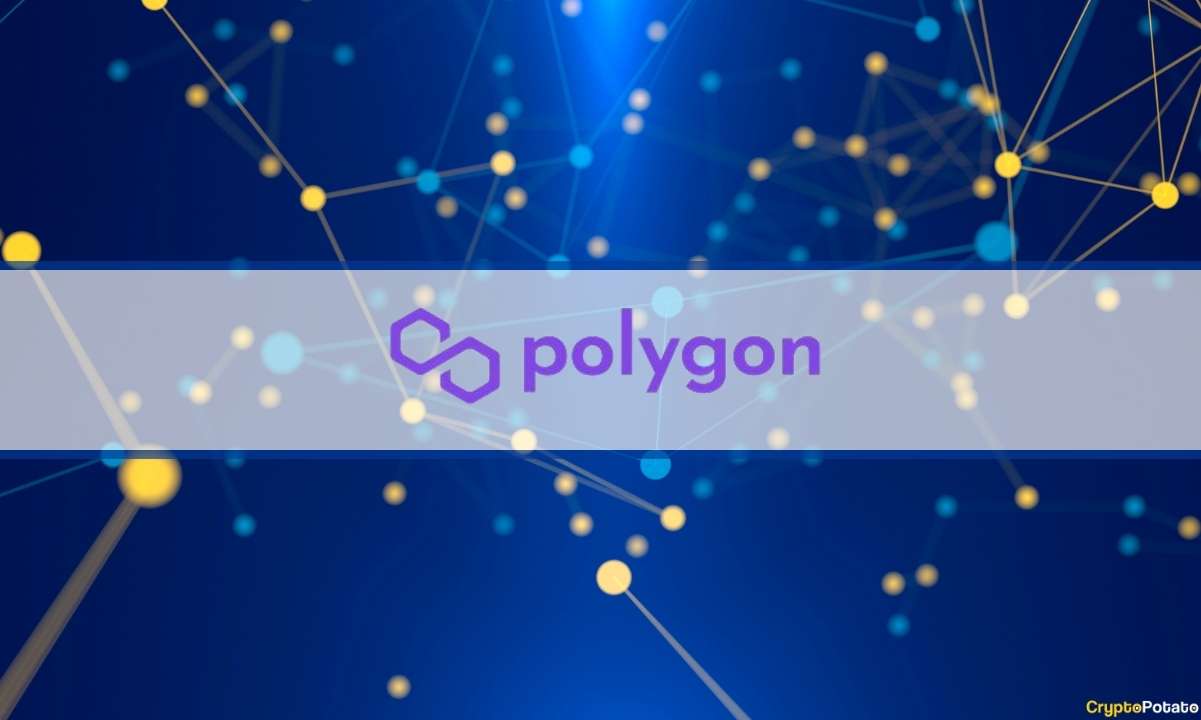 Polygon zkEVM Welcomes Managed Data Feed Service to Boost TVL Growth


The developers on Polygon zkEVM will now have access to multi-source, aggregated data feeds served directly on-chain by leading data providers. Polygon zkEVM is all set to welcome managed data feed service, which will be introduced by blockchain oracle provider, API3. The end goal is to support the growth of TVL on the network. Besides the latest offering, API3 has already been providing first-party Oracle services to Polygon zkEVM since April this year. New Push Oracle Service for Polygon zkEVM According to the press release shared with CryptoPotato, the introduction of managed dAPIs on the API3 Market will enable developers to access multi-source, decentralized data feeds (dAPIs) delivered by first-party oracle nodes with native-chain aggregation. DeFi economy's core layers include lending protocols and perpetual DEXs, which are dependent on real-time market data via oracles. But most DeFi apps still use costly push-type oracles, risking transparency and security. API3's push oracle solution, built on first-party architecture, aims to address these issues by facilitating seamless migration of DeFi protocols from other chains to Polygon zkEVM. Such a system is expected to increase Polygon zkEVM's adoption and scaling for the next billion users while simultaneously mitigating challenges posed by current Oracle options. Push oracles have played a pivotal role in DeFi apps such as Aave, Compound, and various DEXs. However, API3's new push oracle is being touted as a transf...
---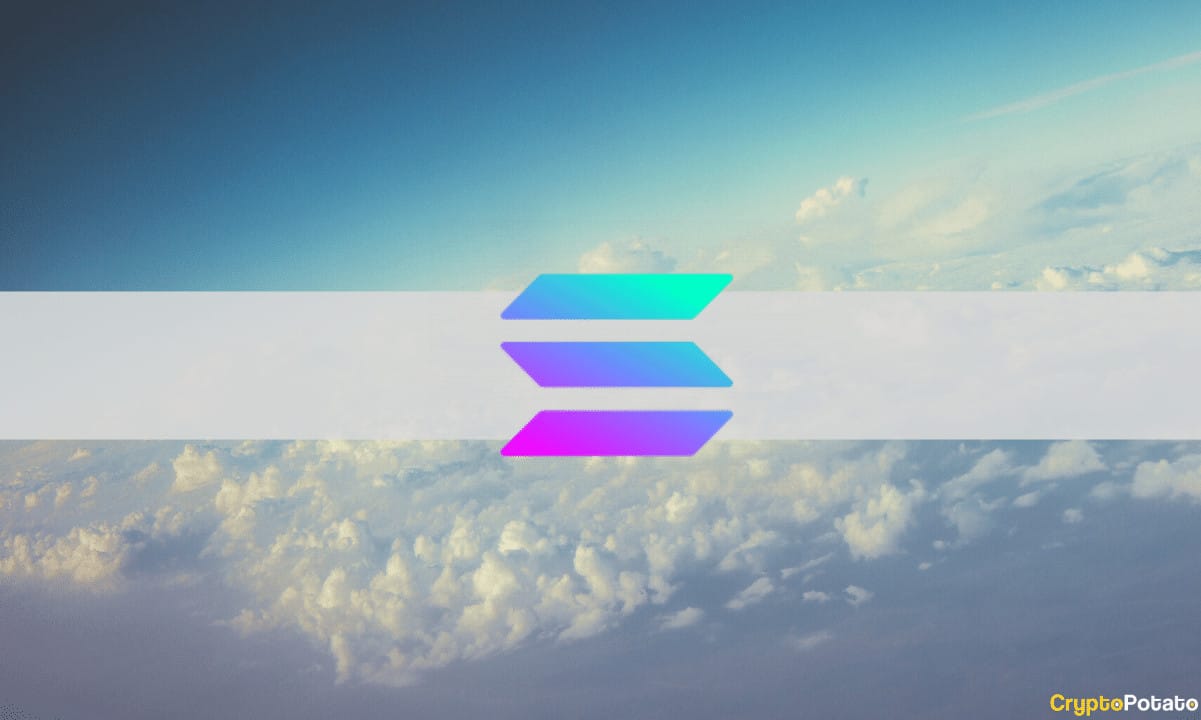 Chainlink Brings Price Feed Data to Solana for Defi Support


Chainlink – a blockchain oracle platform – recently announced that its price feed technology has been launched on the Solana network. This information will help Solana defi developers use live price information for various financial services. The oracle platform has announced that seven price feeds will be made available for Solana developers. These include BTC/USD, ETH/USD, and USDC/USD. More price feeds will be made available at later stages of the integration. Multiple projects have already committed to using Chainlink's tools, including lending protocol Apricot Finance, and yield farming aggregators Francium and Tulip. Solana co-founder Anatoly Yakovenko believes the integration will be a boon to Solana's dapp developers: "Chainlink's launch on Solana will give defi developers access to the most widely used oracles in blockchain," he said. An "oracle" is an entity that bridges blockchain-based applications with external systems, providing data from the real world. Chainalysis, for example, provides an oracle for smart contracts to identify sanctioned blockchain addresses. Price oracles are helpful defi tools, as they help determine appropriate lending and collateral rates between different cryptocurrencies. A defi protocol on Terra Classic was recently exploited because its price oracle was reporting incorrect data for LUNC. This allowed the exploiter to seize $2 million in funds despite posting minimal collateral int...
---
More Feeder Finance (

#FEED

) News