| | | |
| --- | --- | --- |
| | Fractal | #FCL |
---
| | | | | |
| --- | --- | --- | --- | --- |
| FCL Price: | $0.016 | | Volume: | $2.6 K |
| All Time High: | $1.30 | | Market Cap: | $4.9 M |
---
---
| | | | | |
| --- | --- | --- | --- | --- |
| Circulating Supply: | 306,935,933 | | Exchanges: | 1+ |
| Total Supply: | 451,187,015 | | Markets: | 1+ |
| Max Supply: | 465,000,000 | | Pairs: | 7 |
---
---
---
The price of #FCL today is $0.016 USD.

The lowest FCL price for this period was $0, the highest was $0.016, and the current live price for one FCL coin is $0.01606.

The all-time high FCL coin price was $1.30.

Use our custom price calculator to see the hypothetical price of FCL with market cap of BTC or other crypto coins.
---
---
The code for Fractal crypto currency is #FCL.

Fractal is 2.8 years old.
---
---
The current market capitalization for Fractal is $4,929,442.

Fractal is ranking downwards to #1178 out of all coins, by market cap (and other factors).
---
---
The trading volume is small during the past 24 hours for #FCL.

Today's 24-hour trading volume across all exchanges for Fractal is $2,645.
---
---
The circulating supply of FCL is 306,935,933 coins, which is 66% of the maximum coin supply.
---
---
---
---
---
---
---
---

The protocol is dead, long live the protocol!


Today we are announcing that the Fractal Protocol will be discontinued, giving way to a new protocol: the Identity Operating System (idOS). Iterations — and sometimes even pivots — are necessary to learn and evolve. We took the learning we gathered since Júlio and I envisioned the protocol in the fall of 2020 and came to the conclusion that a pivot is necessary. — Back to where it all started - The idOS is what we should have started in 2021. It is core to what Fractal ID set out to do since we founded the company in 2017 — to bring a user-owned identity layer to web3. It is a separation between Fractal ID, the company that now has over 1M users and is one of the most-used onboarding providers in crypto today, and the open-source protocol that is cross-chain, compliant, self-sovereign, and decentralized. — Why did we start Fractal Protocol and why are we pivoting now? - We wanted to make a push for the user-owned internet. User data is valuable, which is why the biggest internet monopolies offer great services for free so they can harvest and monetize people's information. Power is concentrated with a few companies, users' data gets siloed and the diversity of the internet suffers as a result. With the Fractal Protocol, we wanted too much too early. The internet wasn't accelerated by brick-and-mortar stores, neither will corporations and web2 behemoths be the catalyst for web3 adoption. ...
---

Fractal ID Update: Launching the idOS and the plan ahead


1. Introduction - 2023 has been a year of growth and adoption at Fractal ID. Fueled by our commitment to reusability, tailored on-chain tooling, and seamless interoperability, Fractal ID's identity solutions have been designed to meet the dynamic and unique needs of diverse blockchain ecosystems and dApps. This year alone Fractal ID has forged strategic collaborations with leading projects like Polygon ID, XRP Ledger, and Gnosis to empower their growth with our decentralized identity management capabilities. Approaching the final quarter of the year, Fractal ID's focus is crystal clear: We're committed to transforming decentralized identity adoption into a tangible reality by building the user-owned identity data layer for web3. Now, with the launch of the idOS, we are one step closer to achieving our vision for the future of decentralized identity. — 2. Unveiling the idOS — the identity layer of web3 - Developed in collaboration with key building partners such as Aleph Zero, Kwil, NEAR, Gnosis and Fractal ID as a driving force, the idOS — the identity layer of web3 — represents the future of decentralized identity management. Rooted in the principles of chain-agnostic design, compliance, self-sovereignty, and decentralization, the idOS is far more than just another identity standard. Rather, it is a composable decentralized storage and access management solution to enable self-sovereign identity...
---

Identity Portability: A Flywheel for Blockchain Ecosystem Adoption


1. Introduction - The evolution of the internet from a public information system (web1) to an interactive social web (web2) has given rise to innovative applications, use cases, and economies of scale. Yet, a trade-off exists in the form of standardized identity provider models that are centralized and fragmented. Digital identities in this scenario lack user control, transparency, and interconnectivity. With the advent of web3, we are presented with a whole new way of managing digital identities. Transcending the barriers of traditional systems, web3's robust identity layer is guided by the principles of privacy, trust, anonymity & user-centricity. At the heart of this transition lies the concept of identity portability — a feature of decentralized identity management that holds the key to a seamless and hassle-free user experience across dApps and blockchain ecosystems — thereby facilitating wider adoption. In this latest blogpost, we investigate the concept of identity portability, its implications for blockchain ecosystems, and how it helps unlock the full potential of the web3 economy. We also explore what makes Fractal ID the go-to identity infrastructure builder for supporting this effort. Let's explore! — 2. The Evolution of Identity in Blockchain Ecosystems - Before we jump into what makes an identity portable and examine its relevance, we must first understand why decentralized identity is ...
---

Fractal ID in Dialogue with CrowdSwap: Securing the Future of DEXs with Decentralized Identity


As DEXs continue to gain traction and reshape the financial landscape, where do decentralized identity solutions fit in? For platforms like CrowdSwap, how does a partnership with Fractal ID pave the way for increased user control? In the second installment of the Fractal ID interview series, we spoke with the Co-Founder of CrowdSwap — Christian Mülder. The conversation explores the relevance of decentralized identity solutions — ranging from KYC checks to human liveness — to secure transactions, protect privacy, and establish trust in the world of DEXs. Christian also dives into the need to resolve the "trade-off between platform security & user anonymity" while shedding light on the pertinence of identity interoperability to drive user adoption. One of the most powerful USPs of decentralized exchanges, as opposed to centralized platforms, is heightened anonymity. However, despite continuous advancements in swapping experiences within the DEX space, challenges persist. Amidst increased regulatory scrutiny, the need of the hour is to attract new and maintain existing users. The ability to verify each user that contributes to liquidity pools will change the game. Are decentralized identity systems the obvious solution?Accurate, compliant, flexible, and scalable KYC providers are pertinentFractal ID: Could you please introduce CrowdSwap and what makes it different from other DEXs in the space? Christ...
---

Fractal ID in Conversation With Polygon ID: Anchoring User-Centricity With Decentralized Identity


For web3 ecosystems looking to grow their user base, why is decentralized identity so integral? Leveraging elements of the Fractal ID identity stack, what is Polygon ID's vision to sreamline its adoption? — Introduction. — In this interview with the VP of Product at Polygon ID, Sebastian Rodriguez, we take a deep dive into the world of decentralized identity, exploring its key considerations: adoption patterns, future use cases & value generation. Sebastian also shares the vision behind Polygon ID, how it covers all aspects of the "identity trust triangle" and how the collaboration with Fractal ID empowers it. Increased regulatory scrutiny and the growing demand for user-centric data management have powered decentralized identity systems that enable individual authentication in a privacy-preserving manner. As the web3 ecosystem grows, leading projects now have their eyes set on expanding the capabilities of their decentralized identity systems to accommodate other, less normative aspects of user identities. The goal? To build a rich identity infrastructure where user onboarding is made even easier.Fractal ID: Identity has been one of the hottest topics in web3 this year. Why are DIDs suddenly so relevant? How do you envision the future of decentralized identity? Sebastian: "I believe it has become a hot topic for a few reasons. First, more strict regulation around personal data usage and second, the r...
---

Fractal ID in conversation with Ripple: Securing the future of web3 with decentralized identity


In this interview with Ripple's CTO David Schwartz for the Block Stars podcast, our CEO and Co-Founder, Julian Leitloff was invited to share his expert opinion on the growth of decentralized identity in the web3 space. Julian explored web3's transition from its erstwhile compliance-heavy use cases to a crucial blockchain infrastructure component, shared insights on the importance of the "right to be forgotten" facilitated by decentralized identity, and also explained the role of leading identity solutions providers like Fractal ID. With the principles of transparency, privacy, and reliability at their forefront, decentralized identity systems serve as the building blocks of an inclusive web3 ecosystem. Seamless portability, interoperability, data control, selective disclosure, and better user experience are just a few of the many benefits that decentralized identity brings. Integrated across blockchain ecosystems, decentralized identity solutions empower web3 projects to navigate the muddy waters of compliance and data regulation requirements to ultimately foster growth and innovation in the new digital landscape. However, the widespread adoption of decentralized identity is still in its early stages. Obstacles, particularly related to regulatory policies, hinder its progress. As governments grapple with the implications of blockchain technologies, existing legal frameworks lag behind and struggle to accommodate new...
---

The Importance of Decentralized Identity in Blockchain Ecosystems


1. Introduction - With the advent of blockchain technology, a new era is upon us with the promise of a more interconnected and transparent digital landscape. Powered by decentralized applications, smart contracts, and a wave of innovations, the potential of blockchain ranges across business verticals with a wide variety like financial services, healthcare, supply chain, etc already witnessing steady adoption. As blockchain ecosystems expand and become more integrated, the need for robust and reliable decentralized identity systems must be addressed. Named by Gartner as a top emerging technology of 2023, decentralized identity, as thought leaders agree, is a crucial piece of the Web3 puzzle that can empower blockchain ecosystems to unlock their full potential. In this blog post, we explore why DIDs are crucial to the growth of blockchain ecosystems, and how Fractal ID, as the leading identity solution provider for Web3, can support the effort. Let's jump in! — 2. Why are DIDs gaining momentum? - Decentralized Identity has gained substantial momentum in recent years due to the limitations and drawbacks of traditional identity systems. The centralized and fragmented nature of the latter means that there are significant security and privacy risks with identity management including data breaches and identity thefts. Decentralized identity systems on the other hand, when integrated with blockchain ecosystems, empower user ...
---

DIDs for DeFi: A Power Duo for Enhanced Security and Transparency in Web3


1. Introduction - In the evolving area of finance, it is easy to notice that the DeFi movement has been gaining traction and is changing the way we perceive and engage with traditional finance. Reports suggest that currently, the combined TVL (Total Value Locked) across all DeFi platforms stands at $49.31 billion, and further growth is expected. The potential of DeFi ranges widely from better accessibility, transparency, and efficiency while also putting individuals back in control of their financial endeavors. In this blogpost, we will explore DeFi as an industry and the potential of DIDs to secure the future of finance. Jump in! — 2. Navigating the DeFi ecosystem in depth - — 2.1 What is DeFi and how does it work?. — DeFi, short for decentralized finance, is a relatively new, innovative financial technology that allows participants to engage in direct peer-to-peer financial transactions. Unlike traditional financial systems like banks for example that need intermediaries for transferring money from one bank account to another, DeFi operates on blockchain technology. This allows for more transparent and faster financial transactions. But how does this technology work? Here's how. DeFi transactions are primarily driven by smart contracts. These are nothing but self-executing agreements written in code. This means that when a set of specific conditions for a transaction are met, these smart contracts auto...
---

Exploring the Power of Verifiable Credentials: A New Era of Digital Identity


1. Introduction - In the emerging web3 landscape, the need for secure and trustworthy identity solutions has become more important than ever. Enter the concept of Verifiable Credentials that offer a promising solution — allowing individuals and organizations to easily and securely prove their identity, credentials, and qualifications in a trustworthy manner. With the adoption of blockchain increasing steadily, Verifiable Credentials are becoming an essential tool for enabling secure and trusted interactions among individuals, organizations, and machines. In this blog post, we'll explore what Verifiable Credentials are, how they work, and why they are so important in the web3 ecosystem along with taking a deep dive into their lifecycle. Buckle up and let's explore! — 2. A Deep Dive into the Ecosystem - — 2.1 What are Verifiable Credentials?. — As the name suggests, Verifiable Credentials (VCs) are a type of digital identity solution that enable individuals and organizations to verify their identity on the internet. They are a type of digital credential that can represent both physical credentials, like passports and licenses, and non-physical assets, like bank account ownership. They are an open standard that is widely used in digital identity verification. They differ from traditional credentials, such as passports or driver's licenses, in that they are digitally signed and tamper-proof, allowing...
---

The Future of Data Privacy: Why DIDs and Web3 Matter


1. Introduction. — In today's digital landscape, personal data has emerged as a highly valuable commodity. Companies and organizations collect an increasing amount of data about individuals, well aware of data's revolutionary potential to overhaul business performance. The McKinsey Global Institute estimates that data and analytics could create value worth between $9.5 trillion and $15.4 trillion a year — provided its value is properly harnessed. However, while the benefits of this data can be significant, the risks to individuals' privacy and security are equally concerning. In this blog post we explore how web3 is changing data privacy and why decentralized identities are critical for protecting personal information in the decentralized web. We'll also look at some of the challenges and opportunities facing web3 and decentralized identities and what this means for the future of online privacy. Let's dive in! — 2. The Rise of Data: Opportunities and Challenges. — The potential benefits of a full-scale data economy are immense. It has the power to transform industries, drive innovation, and create new opportunities for businesses and individuals alike. In line with this, the adoption of data analytics has been on the rise across industries, with businesses leveraging large amounts of data to improve decision-making, enhance customer experiences, and gain a competitive edge. According to a re...
---
---
---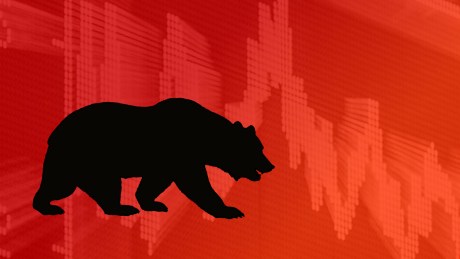 Historical Bitcoin Fractal Pattern Hints At Crash Below $20,000


A detailed analysis by well-regarded crypto analyst Rekt Capital has spotlighted a recurring bearish fractal in the historical price data of Bitcoin, raising prospects of a potential crash below the $20,000 mark. Notoriously seen in 2019 and 2022, this pattern seems to be reemerging in the current 2023 market. For those unfamiliar, the fractal indicator identifies potential turning points on a price chart by highlighting repetitive price patterns. In simple terms, a bearish fractal suggests a potential decline in price. Such a pattern materializes when there's a peak price with two consecutively lower high bars/candles on its flanks. An up arrow typically marks a bearish fractal, indicating the potential for price descent. Here's Why Bitcoin Price Could Drop Below $20,000 The essence of this bearish pattern begins with a double top. Contrary to expectations, this double top doesn't validate with a dip below a significant support level. Instead, the price typically sees a relief rally, forming a lower high, only to crash below the previously mentioned support. This support then morphs into a new resistance level, driving the price further down. This sequence was observed in both 2019 and 2022, and the current market scenario in 2023 mirrors the initial stages of this pattern. Rekt Capital suggests that the market is potentially in the middle of this bearish fractal, with uncertainty around where the relief rally might conclude. From the beginning of April to the end of August...
---
Could A Litecoin Fractal Foretell A New Bull Trend In Crypto?


The cryptocurrency market continues to feel the darkness of crypto winter, but it could be Litecoin bringing the blossom of a new bull trend, according to a an eerily similar fractal found in LTCUSD daily price charts. The fractal pattern developed following the most recent pullback, and appears to have a similar structure to a major bull market breakout. Could this be the light at the end of the tunnel for cryptocurrencies? Hawkish Fed Dims Litecoin Rally, But A Fractal Gives Hope After a stellar month leading the market with 40% returns for November, Litecoin has given back nearly half of that thus far in December. LTC had been on a tear, outperforming top coins like Bitcoin and Ethereum, and clawed its way closer toward making it back into the top ten cryptocurrencies ranked by market cap. But the greater market pullback stemming from a hawkish Fed meeting this month, caused a failure to liftoff in Litecoin. However, the discovery of a price action fractal in LTCUSD could suggest this recent pullback wasn't necessarily a failure, but a refueling of sorts — before taking off in an even stronger rally. Comparing Price Action Then Vs Now: Will Bulls Get A Break? The fractal begins on Black Thursday in March 2020 — a black swan event few saw coming. Litecoin rebounded and the fractal formed. Unlike Bitcoin, which made a lower low during the FTX, LTCUSD hasn't, and instead has followed the same pattern from 2020 al...
---
How the $35M Fractal Just Raised Could Rock the NFT Space (Op-Ed)


The announcement came on April 1, but it was no joke. Neither was the amount raised, $35 million USD, a tidy sum. Justin Kan dropped a hint of what was ahead for Fractal last month, tweeting, "Yeah, I built Twitch, it has millions of users & gaming NFTs are way bigger." Ten days before launching the NFT marketplace on Dec 30 last year, Fractal announced the launch, and by the time it went live, the Fractal Discord had accumulated some 107,000 followers, according to Kan in an interview with GamesBeat. Paradigm and Multicoin Lead $35M Seed Round Along with Menlo Park, California-based Andreeson Horowitz, Solana Ventures, Coinbase, Animoca Brands, Play Ventures, Position Ventures, Zynga founder Mark Pincus, Crossover, Shrug Capital, TerraForm CEO Do Kwon, Tim Ferriss, and the founders of Ramp along with many others joined the round. Kan, however, took to Twitter to remind stakeholders in the Fractal and NFT community, as well as any start-up entrepreneurs looking on that, "it's not the size of your seed round it's what you do with it." With the crypto market in bloom with echoes of NASDAQ in the late 1990s, it's an important admonition for both crypto-investors and startups. Here's what Kan says Fractal has in the works with the fresh infusion of private capital raised three months from launching: "Crypto never sleeps. We're building stuff super fast, very product-driven, it feels like we're defining how value&rs...
---
More Fractal (

#FCL

) News