| | | |
| --- | --- | --- |
| | Metaverse ETP Entropy | #ETP |
---
| | | | | |
| --- | --- | --- | --- | --- |
| ETP Price: | $0.019 | | Volume: | $46.4 K |
| All Time High: | $252 | | Market Cap: | $1.6 M |
---
---
| | | | | |
| --- | --- | --- | --- | --- |
| Circulating Supply: | 84,354,036 | | Exchanges: | 1+ |
| Total Supply: | 84,354,036 | | Markets: | 1+ |
| Max Supply: | 100,000,000 | | Pairs: | 6 |
---
---
---
The price of #ETP today is $0.019 USD.

The lowest ETP price for this period was $0, the highest was $0.019, and the current live price for one ETP coin is $0.01879.

The all-time high ETP coin price was $252.

Use our custom price calculator to see the hypothetical price of ETP with market cap of ETH or other crypto coins.
---
---
The code for Metaverse ETP Entropy crypto currency is #ETP.

Metaverse ETP Entropy is 6.5 years old.
---
---
The current market capitalization for Metaverse ETP Entropy is $1,585,005.

Metaverse ETP Entropy is ranking downwards to #1252 out of all coins, by market cap (and other factors).
---
---
The trading volume is modest today for #ETP.

Today's 24-hour trading volume across all exchanges for Metaverse ETP Entropy is $46,414.
---
---
The circulating supply of ETP is 84,354,036 coins, which is 84% of the maximum coin supply.
---
---
---
---
---
---

Happy Lunar New Year! Metaverse Monthly Report — January 2022


Happy Lunar New Year! Metaverse Monthly Report — January 2022 - First of all, Happy Lunar New year everyone! In the month of January, one of the challenges we ran into with building a brand new system was estimating how long the process would be. This makes it hard to predict a timeline, as things could take longer than expected. We know that our community is anticipating the new updates. However, we're currently still making final decisions regarding the migration to New Frontiers and its implications. Also during this past month, the development of the Metaverse extension wallet for Google Chrome was focusing on adding the default support for multiple chains, starting with Ethereum. This will enable people to use the Metaverse Chrome extension for multiple of their favorite blockchains while using the same wallet. With the increasing number of the public chains, we want to enable users to hold multiple digital assets of different chains at the same time. If each digital asset of a public chain chooses a single-chain wallet for storage and circulation, it means that users need to hold multiple wallets. It is obviously very cumbersome for users to install and use multiple corresponding single-chain wallets at the same time, thus we've started the development of multi-chain wallets, to store and trade various digital assets. We also took this opportunity to add the New Frontier testnet to the default network, in ord...
---

Metaverse Monthly Report — August 2021


Metaverse Monthly Report — August 2021 - In the month of August, we've continued to work hard on the much anticipated new-frontiers upgrade. Last month, we were in the process of working on a protocol for executing migrations and improving testing environments by simulating the existing network with Kubernetes. However, as the upgrade is truly a novelty (which will prepare the network for a hybrid consensus) and has never been achieved before, we encountered some roadblocks that pushed us into different directions. Ultimately, we have finalized the plan to migrate from hyperspace by using the solution to replay EVM transactions from hyperspace and injecting them into new-frontiers: 1. Consensus: a) Disabled Aura and Grandpa finalization on new-frontier b) Replaced with manual-seal consensus 2. Transaction replay. a) The transaction history of the original chain is collected b) Perform the actual migration block by block, extrinsic by extrinsic, and then manually seal the block with a RPC call d) Copy the timestamp from hyperspace to new-frontiers We're continuing to test transactions using docker to replicate a small network similar to Hyperspace. For more information, please refer to our GitHub: github.com Simultaneously, we have also started on the development of a wallet that will be used after the migration and hope to announce a beta version next month! For the next steps, we hope to complete the migration in ...
---

Metaverse Monthly Report — July 2021


Metaverse Monthly Report — July 2021 - In the month of July, the Metaverse core development team has focused its efforts on finalizing the updates to the Hyperspace chain, which is described in detail below. The current release of the chain is Hyperspace. It was deployed on March 10th, 2021, successfully running the EVM on Parity Substrate for its Ethereum compatible Metaverse Virtual Machine (MVM), on which smart contracts built using Solidity can be deployed. This has permitted the launch of DeFi and NFT platforms on Metaverse. As a result of evaluation and testing over the past month, it became clear that certain measures needed to be taken to ensure proper scalability as a major next step for the project is to reach consensus through a Proof of Work (PoW) + Proof of Stake (PoS) hybrid consensus algorithm which is, in theory, more demanding performance-wise. Hence, a migration to a leaner Parity Frontier EVM: New-Frontiers will fulfill the increased power needs of POW by increasing performance. Also, New-Frontiers already has its Ethash PoW branch and can produce blocks with an external miner. Over the past month, the Metaverse core development team has focused its efforts on finalizing the updates to the Hyperspace chain needed for the migration to New-frontiers. The team has also been working on a protocol for executing migrations and improving testing methodology by simulating the existing network with Kubernete...
---

Metaverse Monthly Report — June 2021


Metaverse Monthly Report — June 2021 - Highlights: New features added to the Metaverse Explorer, Completed test run of Hyperspace mainnet upgrade, PoW implementation update: github.com, June has been a busy month of development for the core Metaverse team. We've added some tremendous features to the Metaverse Explorer including "Functions" and "Logs" tab for easier data extrapolation of smart contracts on Metaverse. In addition, we completed a test run of Hyperspace mainnet upgrade to prepare for the next phase and also completed some updates to PoW implementation. Metaverse Explorer New Features We have added a Metaverse Identifiable Token (MIT) page for all NFTs in the Metaverse. If they are on sale, users can click a link to Open NFT to purchase the NFT. We have also added the "Functions" tab where users can call on the read functions of this contract and query data seamlessly. Another addition is the "Logs" tab, where users can filter by event type, and get the list of all the transfers. For instance, if Bob wanted to check a Gene Finance pool, he could see all the deposits, withdraws, swaps, etc using these functions. Completed Test Run of Hyperspace Mainnet Upgrade In the month of June, our core developers team completed a test run of the Mainnet Upgrade which includes, but is not limited to the following: Clean up pallets, Update clients, Storage migration, Substrate version upgrade from v...
---

Recap: Completed Test Run of Metaverse Hyperspace Mainnet Upgrade


Since our Hyperspace mainnet launch, we have received a tremendous amount of positive feedback from the community along with enormous growth of the Metaverse ecosystem, partnering with Gene Finance and Stickers to launch their DApps on Metaverse. Earlier this month, we developed a plan to upgrade the Metaverse Hyperspace Mainnet and concurrently develop some of the fundamental tools that will allow users and developers to seamlessly interact with the Metaverse blockchain, such as the Metaverse Explorer. Last week, our core developers team completed a test run of the Mainnet Upgrade which includes, but is not limited to the following: Clean up pallets, Update clients, Storage migration, Substrate version upgrade from v2 to v3, We successfully completed the test run and discovered no prominent issues to proceed with the completion of the mainnet upgrade. Nevertheless, on behalf of our team at Metaverse, we would like to apologize for the extended slowdown of our chain, which was due to the resyncing of the nodes and caused a delay. As we proceed with actual mainnet upgrade, we will announce the date and time before the occurrence so everyone is well aware of the matter. *** Metaverse is an open-source public blockchain creating a decentralized ecosystem of digitized assets and identities. Stay up to date on the latest news by following our social media channels: Website: mvs.org Telegram: t.me Medium: medium.com Discord: di...
---

Metaverse and Roseon Finance Proud to Announce Sponsorship of CryptoChicks Vietnam Chapter


Metaverse and Roseon Finance look forward to encouraging participation in the growing blockchain community in Vietnam and are thrilled that CryptoChicks decided on launching a Vietnam chapter. CryptoChicks, founded in Canada in 2017, is a non-profit, global educational hub founded with the key goal of empowering and inspiring women interested in learning about cryptocurrencies and blockchain. CryptoChicks has since expanded to help women and youth launch startup projects in the emerging tech space all over the globe and has been nominated for the Blockchain Company of the Year Award at the Canadian FinTech and AI Awards and Diversity Initiative of the Year at the inaugural Women in IT Awards Canada. CryptoChicks Vietnam "The rise of Vietnam as an innovation/blockchain hub makes it an exciting location to start a non-profit educational hub. Vietnam has a tech-savvy population, supportive government regulations, high smartphone penetration, and a great crypto community. A great combo for a successful CryptoChicks Chapter," said Audrey Nesbitt, Head of Marketing for CryptoChicks. "I have worked with core dev teams in Vietnam, and their professionalism, expertise, and talent are world-class." "Cryptocurrency creates the perfect opportunity to help bridge the gaps between east and west, said Allan Ta, CEO of Roseon Finance. "We believe Vietnam and SE Asia has a huge untapped potential for DeFi adoption." CryptoChick...
---

Metaverse Monthly Report — May 2021


Metaverse Monthly Report — May 2021 - Highlights: Successful release of the new Metaverse Explorer (vm-explorer.mvs.org), First Stickers NFT 'Iron Mars Doge' by Wendi, the founder of the ZUI design art studio was sold on OpenNFT for 15,000 USDT, Metaverse Foundation plans to acquire half a million more ETP in June, bringing the total amount to 3 million ETP. Can be seen on Metaverse Foundation address: explorer.mvs.org, In the month of May, the Metaverse team has been working hard on further developing the tools needed to navigate the new Metaverse. Recently, the team released the new Metaverse Explorer, visit vm-explorer.mvs.org. New Metaverse Explorer Easily accessible, the Metaverse VM Explorer allows users to track Metaverse Smart Tokens (MSTs) and NFTs (non-fungible tokens) in real-time as well as an option to track an infinite number of transactions for selected Metaverse addresses or tokens. There is also a dashboard for the "Trending dApps on Metaverse" which include Gene Finance, a cross-chain decentralized platform built to help crypto enthusiasts easily deploy and optimize their digital assets within the DeFi space, Stickers, a platform where users will be able to browse, collect, and participate in NFTs, and OpenNFT, a marketplace for buying and selling NFTs. The explorer also displays all the digital assets in the Metaverse as well as the transparent liquidity pool data on Geneswap, a decentraliz...
---

Metaverse Meme Contest: 2500 ETP Up for Grabs!


In the last few weeks, Metaverse has successfully onboarded Gene Finance, a cross-chain DeFi platform, and Stickers, a NFT artwork platform. Our story made it to the front page of Cointelegraph, read the article here. In the next few weeks, we hope to announce several remarkable performance enhancements to our infrastructure layer. In the meantime, we would like to get everyone in our community and beyond in this Metaverse Meme Contest! The details of the contest are listed below: — Prize Breakdown:. — 1st Prize 750 ETP (approx. $300) 2nd Prize 500 ETP (approx. $200) 3rd Prize 250 ETP (approx. $100) And 40 Prizes of 25 ETP Each (approx. $10) — Event Details:. — Show us your creativity! Memes can be about Metaverse, Gene Finance or Stickers. We won't be considering price-related memes. Submit your memes between May 17th, 2021 to May 31th, 2021 by completing the tasks below: Post on Twitter and tag @mvs_org with hashtag #MetaverseMemes, Post on Metaverse Telegram: t.me and tag @louiecrypto, Download Metaverse ETP wallet: chrome.google.com to claim your PRIZE!, 3 Finalists will be chosen from all submissions, and we are going to leave it up to the social media public to decide who wins the top prize. We will post the 3 finalists' memes on our official accounts and we will let the voting begin! Prize placements will be measured through Polls, Likes, Retweets, and Upvotes. The prize will be cred...
---

Stickers NFT Launching on Metaverse: Top 100 ETP Stakers on Gene Finance Receives NFT Airdrop


On May 10th, 2021, Stickers — a cross-chain Non-Fungible Token (NFT) artwork platform powered by Gene Finance, will launch its liquidity mining pools on the Metaverse blockchain. Built on the Metaverse infrastructure, Stickers utilizes the remarkable features on Metaverse, such as the Metaverse Brower Extension Wallet and sustainable transaction costs for a seamless and user-friendly NFT trading experience. Just recently on April 23rd, Gene Finance, a multi-chain DeFi platform successfully migrated to Metaverse from Ethereum. This is part of an effort to ensure that its community will no longer be priced out, and will be given the freedom to pursue their strategies without worrying about how expensive they will be. Within 72 hours, 3.7 million ETP was staking on the platform. As previously announced, we will be partnering with Gene Finance and Stickers for this launch, and the Top 100 accounts of ETP amount staked on Gene will be rewarded with a Stickers NFT Airdrop: Congratulations to all winners! NFTs are unique digital collectibles brought online using blockchain, and they exist on Metaverse as the token standard called the Metaverse Identifiable Token (MIT). Established in 2017, Metaverse a front-running decentralized, open-source platform for secure digital asset architecture. Metaverse celebrated four years of continued success this February with the launch of the new Metaverse Mainnet — the latest, open-so...
---

Metaverse Monthly Report — April 2021


Metaverse Monthly Report — April 2021 - Highlights: Successful migration of Gene Finance on Metaverse, 3.7 million ETP staked in 72 hours, Featured on the front page of Cointelegraph, Stickers, an NFT platform, launching on Metaverse, Metaverse Foundation plans to acquire half a million more ETP in May, bringing the total amount to 2.5 million ETP. Can be seen on Metaverse Foundation address: explorer.mvs.org, April has been a very busy and exciting month, to say the least. On April 23rd, 2021 at 9:00 AM EST Gene Finance successfully launched on Metaverse and enabled staking functions. Gene Finance Migration to Metaverse Within 3 hours, over 1 million ETP was staked on Gene Finance, and within 72 hours, 3.7 million ETP was staking on the platform. The Gene Finance cross-chain decentralized platform is built to help crypto enthusiasts easily deploy and optimize their digital assets within the DeFi space. Gene Finance has built a highly intuitive dashboard that makes it simple for anyone to manage their DeFi portfolio across multiple products, such as yield farming, AMM liquidity mining, algorithmic stablecoin, and much more coming. Featured on Cointelegraph: "DeFi protocol moves blockchains to sidestep 'unsustainable' gas fees" This month, we were also featured in a story on the front page of Cointelegraph. It described the Gene Finance launch on Metaverse as "the first milestone of a robust roadmap of deve...
---
---
---
Bullish for Ripple (XRP)? New ETP to Debut in Europe in December


Investors stateside in both the cryptocurrency and traditional finance worlds are eagerly awaiting a Bitcoin ETF product in the U.S. But those in Europe looking for an XRP exchange-traded product will have one next month. Europe Gets an XRP ETP in December DeFi Technologies, Inc. announced last week it will debut a new Ripple XRP ETP on a European exchange. The Canada-based Web 3.0 company will be ready to launch the product in early December. It will offer the product through its subsidiary, Valour Inc. The blockchain company says the Ripple ETP will cater to the 'growing demand among European investors for diverse cryptocurrency exposure.' A recent report says Valour currently offers a number of innovative blockchain products. That includes Ethereum Zero and Bitcoin Zero, two fully hedged Ether and Bitcoin ETPs, with zero management fees. 'The addition of the XRP ETP is part of Valour's broader strategy to provide investors with access to a range of digital assets in a regulated format,' the report added. XRP Price Hangs in Balance of SEC Lawsuit Ripple price is on the rebound after tumbling from $0.72 to $0.58 the second week in November. The cross-border blockchain network designed for institutional finance saw its XRP tokens rise by 12% in the past 30 days and 36% over the past six months. The XRP investor community has been waiting on the edge of their seats for months for a resolution of a years-long SEC lawsuit. One XRP analyst recently predicted the Ripple token coul...
---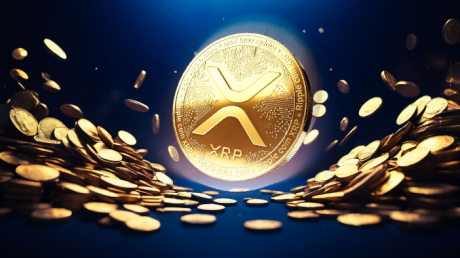 Valour XRP ETP Set To Begin Trading, Can Institutional Inflows Drive Pri...


The XRP price may be gearing towards a bullish momentum with the potential release of multiple ETPs and the anticipated launch of Valour's XRP ETP into the European markets next month. Valour XRP ETP To Enter European Markets Valour, a publicly traded company backed by DeFi Technologies, a crypto-based software organization, has announced a new XRP Exchange Traded Product (ETP). In a press release published on Wednesday, DeFi Technologies disclosed the launch of Valour's XRP ETP in December 2023. A popular YouTuber, Zack Rector has stated in a recent YouTube video that the token is positioned to take advantage of a large flow of liquidity driven by the initiation of multiple XRP ETPs. Including Valour's ETP, there have been many other ETPs launched by industry-leading crypto companies. 21 Shares, a Swiss financial institution, is one of the prominent companies that issued its XRP ETP (AXRP) in 2019. Since its launch, AXRP has recorded approximately $49 million in assets under its control and the ETP earns a year-to-date return of +69%. Rector disclosed that the growing number of ETPs could trigger significant institutional inflows that could push the adoption of the token and possibly drive its price upwards. Furthermore, the integration of an XRP ETP has the potential to significantly advance the ecosystem by enhancing liquidity and improving accessibility for retail and institutional investors. ETP Influence On The Price...
---
21Shares' New ETP Provides Exposure to PoS Cryptocurrencies But No ETH


21Shares announced the launch of first-of-its-kind crypto staking index ETP focused on proof-of-stake-based coins. Dubbed 21Shares Staking Basket Index ETP (STAKE), the product will essentially provide exposure to staking rewards while tracking the performance of underlying staked coins via a single ETP. World's First Crypto Staking Index ETP According to the official press release, the index will track ten crypto-assets, including Binance Coin (BNB), Cardano (ADA), Cosmos (ATOM), Polkadot (DOT), Solana (SOL), and Tezos (XTZ). It is expected to address demands from both retail and institutional investors across the world. Despite the fact that STAKE is designed to track PoS-based coins, the product, however, does not include Ethereum (ETH). In a statement, the company further revealed that the index will rebalance in March and September on a semi-annual basis to demonstrate shifts in the crypto market. It's parent firm, 21.co's Director of ETP Product, Arthur Krause highlighted the increased investor demand for 'diversified, crypto-native return streams,' especially amid the bear market. Staking, for one, was touted as one of the most attractive of them all. He went on to add, 'In particular, we've heard demand for a reliable and safe way to access staking, one of the most attractive potential return streams available in the crypto ecosystem. The 21Shares Staking Basket Index ETP does just that, and will be an attractive addition to many portfolios.' The 21Sha...
---
21Shares Focuses on the Middle East by Rolling Out a Bitcoin ETP on Nasd...


The Switzerland-based fintech company - 21Shares AG - unveiled a Bitcoin exchange-traded product on Nasdaq Dubai, making it the first physically-backed BTC ETP in the Middle East. The firm has recently been on a listing spree, introducing Bitcoin and Ethereum ETNs on Nasdaq Stockholm, crypto ETPs on Euronext Paris and Amsterdam, and more. The Latest Offering The investment product issuer - 21Shares - expanded its global reach by launching a bitcoin exchange-traded product (ETP) on the international financial exchange in the Middle East - Nasdaq Dubai. The feature will trade under the same ticker as in Europe - ABTC. Adding the United Arab Emirates ETP, 21Shares now has 46 listed crypto products in seven different nations. Hany Rashwan - CEO and Co-Founder of 21Shares - praised the Middle East as an important area for the digital asset industry. He assured that the company will continue to support the region's ambitions to become a global cryptocurrency center. Two months ago, 21Shares appointed Sherif El-Haddad as the head of the firm's Middle East division. The executive is a firm proponent of the crypto sector, saying it could become 'the asset of the future for investors and wealth managers around the world.' The organization's expansion in that region could be beneficial since it is the fastest-growing cryptocurrency market (according to a Chainalysis research). Local consumers have received over $566 billion in digital assets from July 2021 to June 2022, 48% more than wh...
---
CoinShares Unveils Staked Algorand ETP on Deutsche Boerse


The prominent European investment firm, CoinShares, announced the launch of physically-backed staked Algorand ETP. Staked Algorand ETP (RAND) According to the official press release, the new crypto investment product will launch on Germany's primary market, Xetra, operated by Deutsche Boerse. CoinShares Physical Staked Algorand, under the ticker RAND, will utilize the firm's proprietary technology platform, Galata, that enables investors to earn an additional yield of 2% of the staking reward associated with participating in the Algorand blockchain's security. Despite the volatility across digital asset markets in recent weeks, CoinShares' Head of Product - Townsend Lansing - revealed the demand for its product continues to grow, especially the range for bankruptcy-remote, physically-backed staked ETPs. He went on to add, 'An Algorand ETP with additional staking rewards was a key part of our long-term product strategy, and we are excited to be launching against the backdrop of positive regulatory news following the finalization of the Markets in Cryptoassets Regulation in Europe, which we see as a fantastic first step towards a comprehensive and transparent regulatory regime governing digital assets.' The new product launch comes days after CoinShares' acquisition of the AIFM-regulated crypto asset manager - Napoleon Asset Management. It is expected to help the investment firm AIFM-compliant products and services and expand its footprint across the European Union market. Coin...
---
Bitcoin ETP Outflows Spell Bearish Sentiment Among Institutional Investo...


Bitcoin ETPs have become more popular than ever since the SEC approved multiple bitcoin ETPs in the fourth quarter of 2021. They had subsequently had a good run with hundreds of millions of dollars flowing into these ETPs. They provided a way for institutional investors and others who didn't want any direct exposure to the digital asset to trade on it. However, it seems the wind is starting to change as outflows become the order of the day. Outflows Rock Bitcoin ETPs The market is still reeling from entering a new month but the effects of the month of April continue to linger. April sticking to form had recorded the highest monthly net outflows ever recorded in the history of Bitcoin ETPs. In total, there was a total of 14,327 BTC that flowed out of the market in this dreadful month. This, in turn, had caused the total asset under management (AUM) of the digital asset to decline drastically that by the end of the month, there were only 187,000 BTC in AUM. It is obviously the worst month for the ETPs since they became a thing. The US and Canadian bitcoin ETPs were not spared of the onslaught either. In the US markets, a total of 3,312 BTC had flowed out of the ETFs, while their Canadian counterparts saw an even worse trend with 7,100 leaving BTC ETPs. This translated to a 10% decline in BTC AUM in the North American country. Outflows rock BTC ETPs | Source: Arcane Research It is important to note that all US outflows had been recorded in the BITO. Exposure to bitc...
---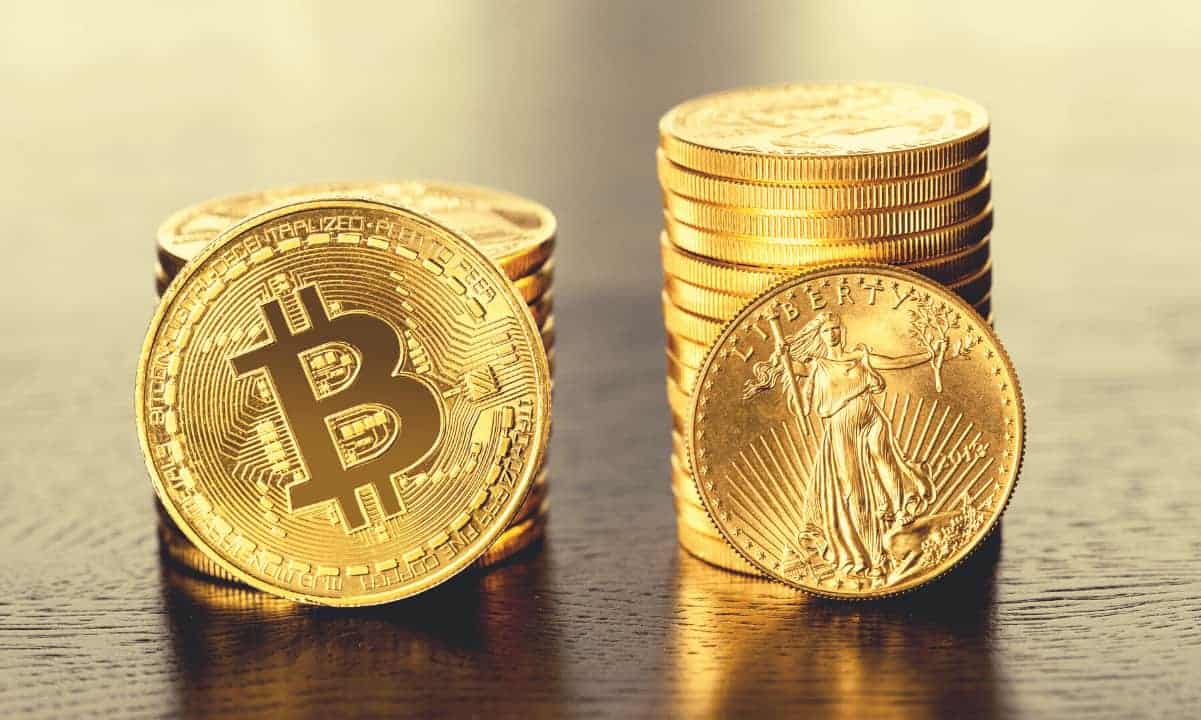 World's First ETP With Combined Bitcoin, Gold Exposure Launches on...


The first exchange-traded product (ETP) that combines Bitcoin (BTC) and gold exposure has been listed on Europe's 3rd biggest stock exchange - SIX. The new product has been unveiled by Zug-based ETP issuer 21shares in partnership with investment adviser ByteTree Asset Management. Best of Old and New World According to the official post, the physically backed index product, known as 21Shares ByteTree BOLD ETP (ticker BOLD), is designed to track an index comprising Bitcoin and gold, which rebalances monthly as per the comparative volatility of the two assets. The fund will rebalance on the basis of 360-day historical volatility. The asset with less volatility will achieve higher weightage in a bid to maximize risk-weighted returns. Due to its lower volatility, gold has been assigned with a higher weighting of 81.5% at launch. Bitcoin, on the other hand, has an 18.5% share. Its objective is to 'deliver inflation protection by tracking an index that gives optimal risk-adjusted exposure to bitcoin and gold.' The announcement also read, 'Gold and bitcoin provide diversification to a balanced portfolio. BOLD offers investors a convenient way to invest in gold and bitcoin, in a structure that prudently manages risk. Rebalancing transactions are carried out within a tax-efficient structure.' Charlie Erith, a chief investment officer of ByteTree Asset Management, said the idea is to make Bitcoin an acceptable asset to hold while bringing gold into the 21st century. Both assets have att...
---
XRP-Backed ETP Launches on Europe's Leading Exchange for Digital A...


ETC Group has announced the listing of its XRP-backed ETC on Deutsche Börse Xetra, Europe's leading exchange for digital assets. Interest in exchange-traded cryptocurrencies (ETC) has been growing as these provide investors with a safer and more liquid way to gain exposure to the underlying digital assets. XRP will join the company's suite of institutional-grade crypto exchange-traded products (ETPs) including Bitcoin, Ethereum, Solana, Cardano, Polkadot, Litecoin, Avalanche, and Cosmos, Polygon, and Uniswap that trade on Xetra. Bradley Duke, Founder of ETC Group, states the reason behind the choice of XRP: 'Ripple is rapidly becoming a leader in global payment systems with hundreds of financial institutions choosing Ripple to provide a better international payments experience for their customers, in real-time.' As previously covered by U.Today, Ripple CEO Brad Garlinghouse pointed out that despite the lengthy lawsuit, Ripple is currently battling with the United States Securities and Exchange Commission, the company is enjoying 'record growth' outside the U.S. The uptake of RippleNet's On-Demand Liquidity (ODL) service in the Asia Pacific (APAC) and Middle East (MENA) region continues to grow in response to increased demand for quick settlements and immediate access to funds. APAC reportedly is one of the fastest-growing regions for RippleNet, where transactions have risen 130% year-over-year. In recent updates shared by defense lawyer ...
---
Fidelity International Lists Cheapest Bitcoin ETP in Europe


The London-based investment management company, Fidelity International, listed a Bitcoin exchange-traded product (ETP) in Europe in response to increased institutional demand. The product, called the Fidelity Physical Bitcoin ETP, began trading on Germany's Deutsche Börse AG and Frankfurt Stock Exchange on Tuesday (February 15, 2022) under the ticker symbol 'FBTC.' The Bitcoin ETP launch targets institutional and professional clients. A survey by Fidelity Digital Assets in July 2021 showed that 70% of institutional respondents were planning to diversify into digital assets. According to a statement from Christian Staub, Fidelity International's managing director for Europe: "As this technology becomes increasingly accepted, our clients are rightly asking for an efficient way to benefit from this trend. FBTC offers clients an institutional quality solution to enter the market in a familiar, simple and secure way." Furthermore, the physically-backed Bitcoin ETP will charge a fee of 0.75%, which is said to be 'the joint-cheapest on the European market along with SEBA Bank's Bitcoin Tracker Certificate USD (SBTCU).' Fidelity Digital Assets will act as the custodian of the ETP, while Eurex Clearing will centrally clear the product. FBTC will be available for listing on the SIX Swiss Exchange in the coming weeks. Fidelity Investments started as the International investment subsidiary of the Boston-based multinational financial services giant Fidelity Investmen...
---
21 Shares Lists World's First Cosmos (ATOM) ETP


Cosmos is an ecosystem that's booming in popularity as of late, and its native cryptocurrency, ATOM, has grown to become the 16th largest one in terms of total market capitalization. Now, 21 Shares listed the world's first Cosmos exchange-traded product. In a press release shared with CryptoPotato, 21 Shares AG, the world's leading issuer of cryptocurrency exchange-traded products, announced the listing of an ETP for the Cosmos blockchain. The product will trade against CHF, EU, and USD on Switzerland's SIX Exchange. The release also reads that the product is geared toward investors who look to 'capitalize on the growth trajectory of interoperable, decentralized blockchains that are empowering the early stages of the metaverse.' Speaking on the matter was Hany Rashwan, CEO and Co-Founder at 21 Shares, who said: Cosmos has built a top platform that can empower everything from finance to the metaverse. We are thrilled to launch this product as we continue building widely accessible bridges into the crypto world. Meanwhile, the value locked in the Cosmos ecosystem has grown to slightly less than $9 billion, according to data from DeFi Lama. Source: DeFi Lama
---
TP ICAP Digital Assets completes first bitcoin (BTC) ETP trade


TP ICAP, a provider of market infrastructure, announced today a major milestone in its Digital Assets business with the first trades completed on crypto-asset equity instruments with Goldman Sachs. The company's Digital Assets business traded the ETC Group Physical Bitcoin on an outright basis and against the CME Bitcoin Future in the form of an EFP (Exchange for Physical). Leading Crypto Exchange-Traded Products (ETP) market makers DRW, Flow Traders, and Jane Street provided liquidity. TP ICAP is actively providing liquidity to its clients across the CME Bitcoin and Ether Futures and Bitcoin Options and is expanding its product offering alongside partners such as Goldman Sachs. There has been a meaningful increase in CME Bitcoin Futures volumes following the recent approvals of the first US Bitcoin Futures-based ETFs. TP ICAP expects to see continued interest across crypto asset-based futures and options products and an interbank NDF (Non-deliverable forward) market develop on Bitcoin, and potentially Ether, throughout the course of 2022. The post TP ICAP Digital Assets completes first bitcoin (BTC) ETP trade appeared first on CryptoNinjas.
---
More Metaverse ETP Entropy (

#ETP

) News