| | | |
| --- | --- | --- |
| | Dogelon Mars | #ELON |
---
| | | | | |
| --- | --- | --- | --- | --- |
| ELON Price: | $0.000000420 | | Volume: | $7.0 M |
| All Time High: | $0.00000262 | | Market Cap: | $0.4 B |
---
---
| | | | | |
| --- | --- | --- | --- | --- |
| Circulating Supply: | 982,895,244,757,134 | | Exchanges: | 22 |
| Total Supply: | 1,000,000,000,000,000 | | Markets: | 23 |
| Max Supply: | — | | Pairs: | 20 |
---
---
---
The price of #ELON today is $0.000000420 USD.

The lowest ELON price for this period was $0, the highest was $0.000000420, and the current live price for one ELON coin is $0.00000042007.

The all-time high ELON coin price was $0.00000262.

Use our custom price calculator to see the hypothetical price of ELON with market cap of ETH and how the supply affects the price of ELON at different market capitalizations.
---
---
The code for Dogelon Mars is #ELON.

Dogelon Mars is 1.8 years old.
---
---
The current market capitalization for Dogelon Mars is $412,884,109.

Dogelon Mars is ranked #107 out of all coins, by market cap (and other factors).
---
---
There is a big volume of trading today on #ELON.

Today's 24-hour trading volume across all exchanges for Dogelon Mars is $7,021,366.
---
---
The circulating supply of ELON is 982,895,244,757,134 coins, which is 98% of the total coin supply.

Dogelon Mars has a relatively large supply of coins, 8,085,692 times larger than Ethereum's supply, as an example.
---
---
---
---
---
---
Note that there are multiple coins that share the code #ELON, and you can view them on our ELON disambiguation page.
---
---
---
---
Report: Elon Musk's Payments Vision for Twitter Takes Shape, Small Team ...


Seven months ago, current Twitter owner Elon Musk said, prior to acquiring the social media giant, he would integrate cryptocurrency payments. According to sources, a team is working on the infrastructure for a payment platform, and Twitter is proceeding with regulatory approvals and registrations.Elon Musk's Plan for Twitter Payment System Advances, Adding Cryptocurrency Later Elon Musk appears to be proceeding with plans to integrate a payment system into Twitter. According to sources cited by the Financial Times (FT), Elon's lieutenant, Esther Crawford, is working on logistics and has formed a small team. Musk has previously stated his intention to create a payment system, and in mid-June 2022, the current Twitter owner mentioned the integration of cryptocurrencies. "I think it would make sense to integrate payments into Twitter so that it's easy to send money back and forth, and fiat currency as well as crypto — essentially, whatever somebody would find useful," Musk detailed during the first all-hands meeting with Twitter's staff. Sources quoted by the FT on Jan. 30, 2023, say Twitter is also seeking regulatory registrations and state licenses. Those familiar with the subject said Twitter has started applying for financial licenses in several states. The FT publication also reports that Musk appointed Crawford to the position of CEO of Twitter Payments. According to the FT sources, the payment system will initially handle fiat currencies, wi...
---
Dogecoin Surges 6% After Elon Musk Unveils Crypto Payment Master Plan


Per a report from the Financial Times (FT), Twitter has been trying to find new sources of revenue, and crypto and Dogecoin (DOGE) could be part of a new strategy to achieve this objective. The company has submitted petitions for regulatory licenses in the United States to "turnaround the business." Last year, Musk acquired Twitter in a multi-billion-dollar deal. Since then, many advertisers have left the platform, negatively impacting the company's revenue stream. The new CEO launched a subscription service and continues to seek an alternative to mitigate the company's financial problems. In that sense, the social network is focused on enabling payments on its platform under the leadership of Esther Crawford, the Financial Times claims. These efforts are a "critical" element of a larger strategy to bolster the company's revenue streams. Peer-To-Peer Payments With Dogecoin? The report claims that Elon Musk has publicly revealed his plans to roll out peer-to-peer transactions with bank accounts and debit cards on the network. These features are part of a "master plan" to build the "everything app," as the report calls it. Like other social networks where users can message their contacts, shop, and make payments, Twitter would expand beyond its current services. In this context, cryptocurrencies could play a big role. Elon Musk is a big Dogecoin proponent, and any plans to incorporate payments ...
---
Dogecoin: Can Elon Musk's McDonald's Offer Give DOGE A 'Happy' Price?


Dogecoin, the original memecoin, is currently showing a solid performance, retesting its current resistance which is at $0.09370. According to Coinhecko, the token is still up in all time frames with the biggest gains being made in the monthly time frame at 27%. This bullish continuation is the result of Elon Musk's recent mentions of the coin. Musk tweeted back on January 25 last year about how he will eat a McDonald's happy meal if the fastfood company accepts Dogecoin as a mode of payment. Since then, the DOGE community has been putting pressure on the company as they show support for Elon's proposal. If McDonald's ever implements DOGE as a mode of payment, the coin would have access to 40,031 restaurants while simultaneously adding a big name in the already large number of merchants that accept the coin as payment method. Is this offer still open? pic.twitter.com/lTE4wdl0jf — DogeDesigner (@cb_doge) January 27, 2023 Elon's Influence On Dogecoin Remains Elon Musk's effect on the price action is certainly evident on the coin. Following that tweet, DOGE started a rally after it slumped by 34% in under a week. Now that Musk renewed his offer to McDonald's, it remains to be seen if the company even accepts the offer. Obviously, the DOGE community has been very optimistic about the acceptance of the coin as a mode of payment. Matt Wallace, a huge crypto influencer, replied to Musk showing his support for ...
---
Hal Finney's Wife Fran Activates Her Husband's Twitter Account to Protec...


Roughly seven days ago the owner of Twitter, Elon Musk, disclosed that the social media platform planned to purge 1.5 billion Twitter names if they were inactive or the accounts haven't logged in for years. After the statement, bitcoiners grew concerned that the now-deceased computer scientist Hal Finney's Twitter account would be terminated. It seems that since then, Finney's wife Fran Finney has taken over Hal's social media account in hopes Musk won't purge her husbands account.Fran Finney Has Control of Hal's Twitter Account - Says She Activated It to Protect the Account From Elon Musk's Inactive Twitter Account Purge On Dec. 16, 2022, the bitcoin supporter Jameson Lopp tweeted an alert letting people know that Hal Finney's Twitter account - @halfin - was now active. 'ALERT,' Lopp said. 'Someone has taken control of Hal's Twitter account. Consider that we don't know the intentions of the new owner; it could be compromised.' Lopp's tweet got a reply from the @halfin Twitter account, which disclosed why Finney's account was now active again. 'This is @franfinney. I am tweeting for Hal (as @pavlenex thought) to avoid his account being purged by Elon,' Finney's account tweeted in response to Lopp's tweet on Friday. Fran Finney, Hal's wife, also confirmed from her personal account that she was the one behind activating the account after it wasn't used since 2010. 'I appreciate how people monitor Hal's account. Thank you,' Fran Finney's account said to Lopp. The news follows E...
---
While Elon Musk Plans to Purge 1.5 Billion Inactive Twitter Names, Bitco...


On Dec. 9, 2022, Twitter's owner Elon Musk told the public that the social media company plans to purge 1.5 billion accounts. Musk further added that the deletions would be obvious accounts that have no tweets or they haven't logged in for years. However, after Musk announced this plan, a great number of cryptocurrency proponents have grown concerned that Hal Finney's account would be among the purged names. Finney, who passed away in Aug. 2014, was the first to mention bitcoin in a tweet on the public forum.Bitcoiners Ask Twitter's Elon Musk to Preserve Computer Scientist Hal Finney's Twitter Account Cryptocurrency supporters have been worried that computer scientist Hal Finney's Twitter account will get deleted. The reason people have been fretful about the deletion of Finney's account is because Elon Musk said Twitter plans to delete 1.5 billion inactive accounts. 'Twitter will soon start freeing the name space of 1.5 billion accounts,' Musk wrote on Dec. 9, 2022. 'These are obvious account deletions with no tweets [and] no log-in for years,' Musk added. Running bitcoin - halfin (@halfin) January 11, 2009 One account that has not tweeted in years and has likely not logged in for years, unless a family member or friend still has access, is the early bitcoiner Hal Finney's Twitter account - @halfin. Finney was a computer scientist who was well known for being one of the first people to run the Bitcoin software (besides Satoshi), and the recipient of the first BTC transacti...
---
Meme Coin Economy Heals After the FTX Fiasco Swelling by $1.4 Billion in...


The meme coin economy has seen its value increase 7.77% against the U.S. dollar during the last month, as the meme token market leader dogecoin jumped 29.4% higher in 30 days. Dogecoin has also managed to move from the ninth-largest market cap position to the eighth-largest crypto market valuation this past month. Shiba inu, on the other hand, dropped from the thirteenth largest market cap to the fourteenth spot.Meme Tokens Gained Over 7% Against the Greenback Over the Past Month Amid the craziness with FTX and before the bankruptcy filing, meme coins took a hit when the crypto economy experienced significant fluctuations in value. On Nov. 9, two days before FTX filed for Chapter 11 bankruptcy protection, the meme token economy was valued at $18 billion. Dogecoin (DOGE) suffered a big loss that day dropping 16.5% against the U.S. dollar, according to an archive.org snapshot of coingecko.com stats on Nov. 9, 2022. The second largest meme coin in terms of market capitalization size, shiba inu (SHIB), shed 10.8% in value that day. The third-largest meme token (at the time), baby doge coin (BABYDOGE), lost 14.2% in value 30 days ago on Nov. 9. The meme coin economy has healed in recent times, as the entire lot of meme token assets listed on coingecko.com is approximately $19.4 billion on Dec. 9, 2022. This means that the meme coin economy swelled by $1.4 billion during the past 30 days or recorded an increase of 7.77% against the U.S. dollar. DOGE had a good month against the g...
---
'I Wanted to Punch Kanye'— Free Speech Waffler Elon Musk's Nonsens...


"Vox Populi, Vox Dei, man." So says self-proclaimed Chief Twit Elon Musk from a private jet flying high above the world during a Twitter Spaces appearance on Sunday, Dec. 4 (JST). It does sound nice to say, but the voice of the mob should never be the voice of 'God.' The reasons are myriad. Suffice it to say that in the same way failed crypto-exchange CEO Sam Bankman-Fried supposedly set off Musk's BS detector, so should Musk be setting off our own alarm bells. His actions simply don't match his nice-sounding words, and anyone who refuses to understand free speech is also going to miss the boat on crypto and economic freedom. God Save the 'Technoking,' the People Are Disposable Tesla CEO and self-proclaimed 'free speech absolutist' Elon Musk recently ended a massively-tuned-into Dec. 4 Twitter Space hosted by Mario Nawfal, by noting that we live in a time which, different from times past, doesn't involve "some king or whatever [that would] just by default suppress" free speech. This is interesting, given this seems to be exactly the role self-labeled 'Technoking' Musk is filling via his newly acquired social media platform, by arbitrarily and single-handedly deciding who gets to stay and what they can or cannot say. Musk acts, as billionaire entrepreneur and crypto advocate Mark Cuban has recently noted, like a one-man 'judge and jury.' Cuban tweeted to Musk on Nov. 29: We have no idea what Free Speech on Twitter is because you are judge an...
---
EU Chief Fires Another Warning Shot at Elon Musk Over Twitter's Content ...


New Twitter boss Elon Musk continues to spark controversies, from firing most of the company's employees to dabbling with key features and restoring banned accounts. Now, the billionaire is up against regulators in the European Union (EU). Musk has, time and again, said that his mission at Twitter is to maximize free speech. He appears to be looking for new solutions to very old problems by changing almost everything that goes on behind the scenes. This has put the EU industry chief in the crosshairs with him. Bloc's Second Warning During a video meeting, EU industry chief Thierry Breton threatened the social media platform with a ban unless Musk complies with its strict rules on content moderation. According to a report by FT, Breton told Musk to abandon an 'arbitrary' approach to restoring banned users and adhere to an 'extensive independent audit' of the platform by next year. Following the meeting, Breton said he welcomes Musk's statements of intent to get Twitter 2.0 ready for the DSA, but he believes the platform has 'massive work ahead' to meet its commitments under Digital Services Act - which happens to be Europe's new platform regulation. 'But let's also be clear that there is still huge work ahead, as Twitter will have to implement transparent user policies, significantly reinforce content moderation and protect freedom of speech, tackle disinformation with resolve, and limit targeted advertising.' Notably, this isn't Breton's first warning shot at Musk over ...
---
Hundreds of Twitter Employees Want to Resign After Elon Musk's Ultimatum...


Just three weeks after acquiring social media giant Twitter, Elon Musk has triggered a mass exit at the company. Within the first week, the billionaire fired top executives, including the CEO and CFO, and eliminated over 3,500 job positions. He has now given an ultimatum for the remaining employees to sign up for 'long hours at high intensity' or leave. According to Reuters, hundreds of Twitter workers plan to walk away from the company. Hundreds to Leave Twitter 'Going forward, to build a breakthrough Twitter 2.0 and succeed in an increasingly competitive world, we will need to be extremely hardcore,' Musk told Twitter employees in an email on Wednesday, asking them to click 'yes' if they choose to stay. Employees who failed to respond by 5 pm ET on Thursday would be considered to have quit and given a severance package. A poll on the workplace app Blind asked workers to estimate the percentage of staffers that would leave based on their perception, and over half of the respondents replied 50%. Blind verifies staffers through their work email addresses and enables them to engage anonymously. In another poll, 42% out of 180 respondents chose the 'Taking exit option, I'm free!' answer; a quarter chose to stay 'reluctantly,' while only 7% said they clicked 'yes to stay, I'm hardcore.' A former employee noted that in a private chat on messaging app Signal, about 40 workers out of 50 staff said they chose to leave. Another private Slack group for Twitter's...
---
Bitcoin, Ethereum Technical Analysis: BTC Rebounds Following Bullish Com...


Bitcoin started the week trading below $17,000, as volatility in the cryptocurrency space continued to intensify. Following last week's collapse of FTX, account withdrawals have increased, with several customers opting to remove their tokens from exchanges. However, strong comments from Twitter CEO Elon Musk have helped boost prices. Ethereum remained below $1,300 on Monday.Bitcoin Bitcoin (BTC) started the week trading below $17,000, as market volatility remained high, following last week's collapse of FTX. Since FTX's bankruptcy, the market has struggled to attempt to find support, with BTC trading near this point in today's session. BTC fell to a low of $15,872.94 earlier in today's session, before rallying and reaching a high of $16,864.76. The move away from its current support of $15,800 came as Twitter CEO Elon Musk gave his view on the token. In a response to a tweet from Jason Calacanis, Musk tweeted, 'BTC will make it, but might be a long winter.' As can be seen from the chart above, price strength has also rebounded since this tweet, with the 14-day relative strength index (RSI) now moving higher, towards a ceiling of 39.00. Ethereum Ethereum (ETH) was trading below $1,300 for a third straight day, which comes following recent uncertainty in the marketplace. Despite starting the day, and week, trading at a bottom of $1,178.43, ETH/USD marginally rebounded, climbing above $1,200. The world's second largest cryptocurrency surged to an intraday peak of $1,267.48, wh...
---
Bitcoin Will Make It But There's a Catch, Says Elon Musk


The world's richest man has once again shared his thoughts on the primary cryptocurrency by means of total market capitalization. Tesla's CEO, as well as Twitter's new owner, reiterated his stance that Bitcoin will make it. Bitcoin will make it, but it might be a long winter. That's what Elon Musk had to say about the primary cryptocurrency in the context of what's going on right now. BTC will make it, but might be a long winter — Elon Musk (@elonmusk) November 14, 2022 This came as a response to the question of where BTC will be in another year, given that in November 2021, it was trading at its all-time high of $69K. Winter is a popular reference in the finance world, describing a prolonged period of time where market prices are depreciating. The latest tweet by Musk is no surprise. As CryptoPotato reported recently, he joined a discussion on Twitter with more than 60,000 listeners to talk about the FTX fallout. Back then, he said: I think there probably is a future for Bitcoin, Ethereum, and DOGE. I can't really speak to the others. But if you've got one of those three in a cold wallet and off an exchange, I think my guess is it works out well. The post Bitcoin Will Make It But There's a Catch, Says Elon Musk appeared first on CryptoPotato.
---
Ark Invest CEO Warns Fed's Actions Could Lead to 1929-Like Great Depress...


The CEO of investment management firm Ark Invest has warned that if the Federal Reserve does not pivot, the current economic setup will be similar to 1929 when the Great Depression started. Tesla CEO and Twitter chief Elon Musk agreed.The Fed, Inflation, and the Great Depression Ark Invest CEO Cathie Wood, who is also the investment management firm's founder and CIO, shared her thoughts about inflation and how the Federal Reserve could push the global economy into a 1929-like depression in a series of tweets Saturday. She explained that the Federal Reserve raised interest rates 'to squelch financial speculation' in 1929, followed by Congress passing the Smoot-Hawley Tariff Act in 1930, which put more than 50% tariffs on over 20,000 goods and pushed the global economy into the Great Depression. 'If the Fed does not pivot, the setup will be more like 1929,' she warned. Tesla, Spacex, and Twitter boss Elon Musk concurred. Wood pointed out that 'If inflation is unwinding, as we believe, then we could be heading back to the future, the Roaring Twenties,' emphasizing: The setup is remarkably similar! The Ark Invest executive noted that the world was at war prior to the Roaring Twenties, citing WWI and the Spanish Flu pandemic. Inflation soared during that time, peaking at 24% in June 1920, she continued, adding that the Federal Reserve responded by raising interest rates less than two-fold from 4.6% to 7% in 1919-1920. Inflation then dropped 'precipitously in one year to negative ...
---
Biggest Movers: DOGE Surges Following Elon Musk Comments on the Meme Coi...


Dogecoin was one of the only crypto tokens to trade higher on Saturday, as comments from Elon Musk boosted prices. Speaking in a Twitter Spaces centered around the FTX collapse, Musk was heard saying: "Doge to the moon.' Solana on the other hand extended its declines, falling by over 15%. Dogecoin (DOGE) Dogecoin (DOGE) was one of today's only gainers, as the token was boosted by comments from Tesla and Twitter CEO Elon Musk. Following a low of $0.0793 on Friday, DOGE/USD rose to a peak of $0.09399 earlier in today's session. This surge saw the token climb by as much as 6%, breaking out of a key resistance level of $0.08900 in the process. Speaking in a Twitter Spaces conversation hosted by Mario Nawfal, Musk added, "I think so, don't bet the farm on DOGE, but I'm working hard on the DOGE.' As can be seen from the chart, today's spike has helped push the relative strength index (RSI) of 14 days above a key ceiling of 49.30. Currently, the index is tracking at 50.87, with the next visible point of resistance at the 53.00 mark. Solana (SOL) Solana (SOL) on the other hand was trading significantly lower, as prices of the token dropped for a second straight session. After climbing to a high of $18.68 earlier in Friday's session, SOL/USD sank to a bottom of $14.92 to start the weekend. Overall, solana is now trading by nearly 60% lower in the past seven days, with some expecting further upcoming declines. Looking at the chart, the downw...
---
Twitter Files for Payment Business — Elon Musk Says Platform Could...


Twitter has filed paperwork with the U.S. Financial Crimes Enforcement Network (FinCEN) to start a payment business. Tesla CEO and Twitter chief Elon Musk explained the social media platform could offer 'an extremely compelling money market account' in addition to 'debit cards, checks, and whatnot.'Elon Musk Shares Ideas for Twitter's Payment System Twitter Inc. filed registration paperwork with the Treasury Department's Financial Crimes Enforcement Network (FinCEN) to allow it to process payments, The New York Times reported Wednesday, noting that it has seen the filing. During a Twitter Spaces audio podcast on Wednesday, Tesla CEO and the new Twitter boss outlined a comprehensive overview of Twitter's business. During the broadcast, he described how the social media company plans to 'enable monetization for creators.' Musk then shared his ideas of how verified users who pay an $8 monthly subscription to Twitter will be 'authenticated by the payment system,' elaborating: Now we can say like, ok, you've got a balance on your account, do you want to send money to someone else within Twitter? … And maybe we pre-populate their account with and say, ok, we're gonna give you 10 bucks, and you can send it anywhere within Twitter. Users with authenticated bank accounts attached to their Twitter accounts will be able to 'exit out of the system' and transfer their Twitter balance out of the platform, Musk explained, adding: Then the next step would be to offer an extremely com...
---
Biden Accuses Twitter of Spewing Lies Across the World as Elon Musk Roll...


Elon Musk has started rolling out a $7.99-a-month Twitter Blue subscription service. U.S. President Joe Biden, however, is concerned that the billionaire has bought a social media platform 'that spews lies all across the world.' Stating that there are 'no editors anymore in America,' Biden stressed: 'How do we expect kids to be able to understand what is at stake?'Twitter Rolls Out $7.99/Month Blue Subscription Tesla CEO and Twitter boss Elon Musk has begun rolling out the Twitter Blue subscription service. Users on the social media platform began noticing Friday that they could now sign up for the Twitter Blue verification for $7.99 a month. 'Starting today, we're adding great new features to Twitter Blue,' a notice on Twitter reads. The service is currently available in the U.S., Canada, Australia, New Zealand, and the U.K. The notice lists three features that are 'coming soon' for Twitter Blue subscribers. Firstly, the company explained that Blue subscribers will only see 'half the ads' and they will be 'much better ones.' The social media giant detailed: 'Since you're supporting Twitter in the battle against the bots, we're going to reward you with half the ads and make them twice as relevant.' In addition, Blue subscribers can 'post longer videos' and they will have 'Priority ranking for quality content.' Twitter elaborated: Your content will get priority ranking in replies, mentions and search. This helps lower the visibility of scams, spam, and bots. A user asked Musk ...
---
Twitter Begins Mass Layoffs — Elon Musk Says 'No Choice' Citing $4...


Tesla CEO and Twitter chief Elon Musk has begun massive layoffs at the social media company. The billionaire explained that there is no choice since Twitter is losing over $4 million a day. 'Twitter has had a massive drop in revenue, due to activist groups pressuring advertisers, even though nothing has changed with content moderation and we did everything we could to appease the activists,' he explained.Mass Layoffs at Twitter Twitter's new boss, Elon Musk, has laid off about 50% of employees at the social media company. The billionaire sent an email to all Twitter employees Thursday evening informing them whether their employment has been terminated. 'In an effort to place Twitter on a healthy path, we will go through the difficult process of reducing our global workforce on Friday,' the letter states. 'This action is unfortunately necessary to ensure the company's success moving forward.' The letter adds that by 9 a.m. PST on Friday, Nov. 4, 'everyone will receive an individual email with the subject line: Your Role at Twitter … If your employment is not impacted, you will receive a notification via your Twitter email. If your employment is impacted, you will receive a notification with next steps via your personal email.' The letter continues: To help ensure the safety of each employee as well as Twitter systems and customer data, our offices will be temporarily closed and all badge access will be suspended. If you are in an office or on your way to an office, plea...
---
Dogecoin Jumps 116% Higher in 2 Weeks, King of Meme Coins Outperforms Le...


Dogecoin, the king of meme coins, has been one of the best performing crypto assets during the last 30 days and ever since Elon Musk took over Twitter. Statistics show that dogecoin has risen 116.3% against the U.S. dollar during the last two weeks, and the token has situated itself in the eighth largest crypto market position today.Who Let the Dogs Out? Dogecoin Stomps the Competition by Gathering Triple-Digit Gains in 2 Weeks Dogecoin (DOGE) has seen an incredible jump in recent times and it all started when Elon Musk officially took the reins of Twitter. Two-week metrics against the U.S. dollar show DOGE has jumped a whopping 116.3%, surpassing the gains recorded by crypto asset leaders like BTC and ETH. 30-day statistics indicate DOGE is up 98.8% and over the last week, dogecoin gained 52.8% in value. Although, despite the mega gains during the last month, DOGE is still down 51.3% year-to-date and 82.5% lower than the $0.73 all-time high. During the past 24 hours, DOGE has had a price range between $0.122 and $0.134. Doge is now the eighth largest coin in terms of market capitalization and the coin has seen $3.10 billion in 24-hour global trade volume. The DOGE market cap today is $17.5 billion according to today's metrics and there's a circulating supply of more than one hundred thirty-six billion DOGE. The top meme coin has also fueled the entire meme coin economy as it is now valued at $25 billion, or 5.9% higher in USD value during the last 24 hours. The second larg...
---
Vitalik Buterin Calls Elon Musk 'Very High Variance Actor' on Twitter Ta...


It has been a week since Elon Musk took ownership of Twitter, and he has wasted no time shaking up the struggling social media firm. The subsequent cataclysmic layoffs have left many baffled. Ethereum co-founder Vitalik Buterin, for one, believes the Tesla chief can make Twitter 'really great' or 'really terrible.' The latter scenario would open up new 'opportunities for other people to do something great.' He added that Twitter might end up somewhere in the middle of those two extreme outcomes under Musk's leadership. Ethereum's Buterin on Elon Musk's Twitter Takeover Billionaire Elon Musk finally took control of Twitter last Thursday, ending months of speculations. In his first move as the boss of one of the world's most popular social networking sites, Musk terminated Twitter chief executive Parag Agrawal, chief financial officer Ned Segal, as well as legal affairs and policy chief Vijaya Gadde. He also hinted at more upcoming changes. While weighing on the biggest takeover in the tech world, Buterin said, 'Elon is a very high variance actor.' The exec spoke at the Singapore FinTech Festival, where he revealed to be 'hopeful in the next five to ten years there's going to be some kind of better social media platform.' However, whether that is 'Twitter itself or whether we'll see a big ground-swelling with alternatives - we could even see both,' he added. Criticisms on Blue-Tick Reforms After causing a stir with his initial moves, Musk announced that verified Twitter users w...
---
Is Elon Musk The Largest Holder Of Dogecoin (DOGE) With 28.52% Of Supply...


Elon Musk himself said via Twitter in February 2021 that the biggest issue with Dogecoin is its concentration among a few whales. The billionaire wrote at the time: If major Dogecoin holders sell most of their coins, it will get my full support. Too much concentration is the only real issue imo. I will literally pay actual $ if they just void their accounts. But what if Elon Musk himself is the largest of all DOGE whales? This rumor has been circulating in the crypto community for quite some time. So far, conclusive evidence has never been provided. Even the Federal Court in Manhattan has to deal with the issue of Musk supposedly rigging the DOGE price since June this year. Investors have sued the richest man on earth for $258 million in compensation. Tesla's CEO and other defendants, including Tesla Inc, SpaceX and Boring Co, are alleged to have operated a Ponzi scheme to manipulate Dogecoin, according to the complaint. Thanks to Musk, the price of Dogecoin skyrocketed by more than 36,000% over two years, only to crash later, according to the plaintiffs. In this way, the defendants 'made tens of billions of dollars, knowing all along that the currency had no intrinsic value and that its value depended solely on marketing'. Clues That Elon Musk Is the Dogecoin Whale What is at least apparent is that every tweet from Musk regarding Dogecoin causes hysteria and sends the price skyrocketing. But whether Musk is actually behind the largest DOGE address, which holds a whoppi...
---
How High Can DOGE Surge Following Elon Musk's Latest Tweets? (Dogecoin P...


Dogecoin's price exploded once more as soon as Elon Musk tweeted about his Shib Inu dog wearing the Twitter logo in celebration of Halloween. Dogecoin Price AnalysisKey Support levels: $0.11 Key Resistance levels: $0.19 Dogecoin's rally seems to take no breaks and is about to double again at this rate. The previous resistance at $0.11 has turned into support, and the next target is now $0.19. This parabolic ascent started when it became clear that Musk will acquire Twitter and only intensified due to speculation that Dogecoin could become integrated as a payment mechanism on the social media platform. Chart by TradingView Technical IndicatorsTrading Volume: The volume continues to remain high, and buyers dominate the chart. RSI: The daily RSI is now above 90 points. The last time this happened was during the 2021 rally. Dogecoin is in the overbought area, but during such moments the RSI is a poor indicator for a top. MACD: The daily MACD is bullish and continues to move higher. There are no signs of weakness at this time. Chart by TradingView Bias The bias for DOGE looks very bullish. Short-Term Prediction for DOGE Price Dogecoin is the current market leader in terms of performance and has managed to get back into the top 10 cryptocurrencies by total capitalization, beating Cardano and Solana to the 8th place. Should the resistance at $0.19 fall, then DOGE will aim to reach $0.30 next. Buyers also need to be careful because such parabolic moves can have an equally powerf...
---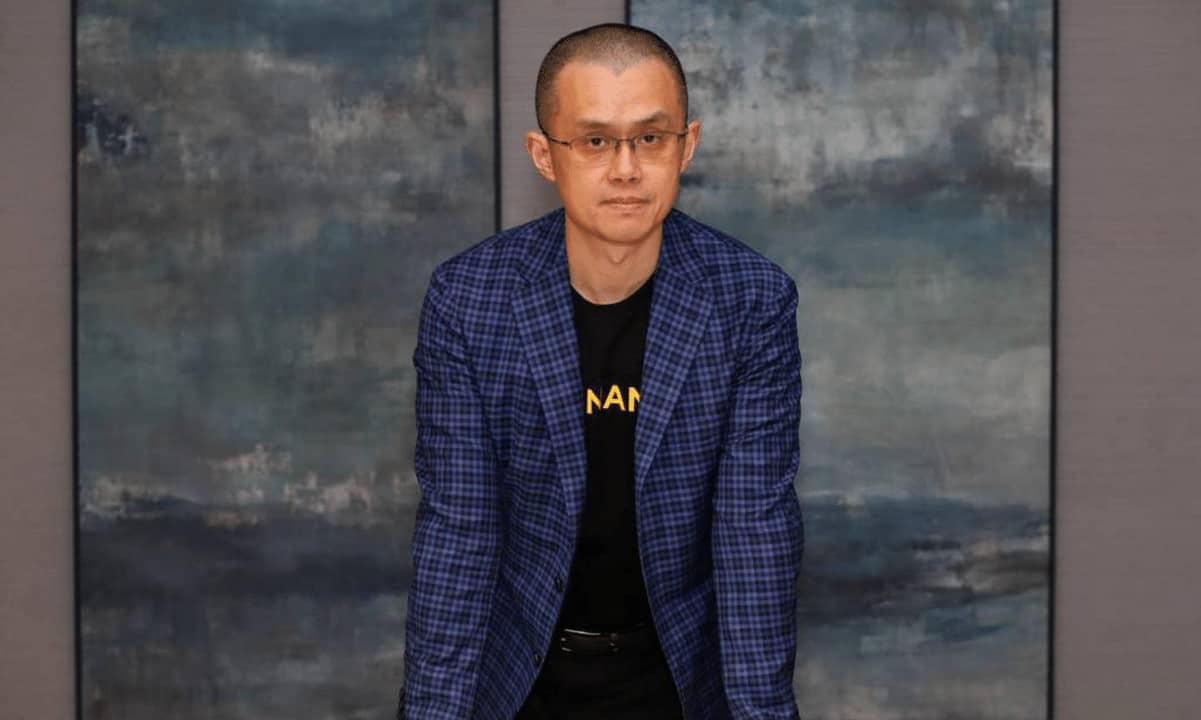 Here's Why Binance Invested $500 Million in Elon Musk's Twitter Deal


The world's largest cryptocurrency exchange - Binance - was one of Elon Musk's financial backers in his multi-billion acquisition of Twitter, contributing $500 million. CEO Changpeng Zhao (CZ) believes the social media platform will eliminate many problems, including spam comments and scam accounts, with Musk at the helm. Twitter Should Benefit Under the New Regime After lengthy discussions and drama between the two sides, the world's richest man - Elon Musk - officially acquired Twitter last week for the original bid of $44 billion. Prominent companies part of the cryptocurrency industry, such as Binance, Fidelity, and Sequoia Capital, supported the deal by injecting hundreds of millions. In a recent interview, CZ argued that Twitter will become a much better platform and grant crypto 'a seat at the table when it comes to free speech.' Being in charge of such a firm is not an easy task, but Elon Musk has shown he can take the pressure, the exec added. According to the Chinese, Twitter has numerous issues, including bots that spam comments, scammer accounts, and, in general, 'it's not been run well:' 'I believe Twitter has not been monetized well, it has not grown well, there are many tactical problems like bots that spam my comments, there are scammer accounts on there.' Nonetheless, the platform has 'huge value in itself,' and with Musk on top of it, 'we're very confident,' CZ concluded. Musk's Plans for Twitter Tesla's CEO fired some top Twitter executives, including ...
---
Why The Dogecoin And Meme Coin Rally May Not Be Over Just Yet


Dogecoin is still riding the wave of the hype that came with the completion of the deal between Elon Musk and the social media platform Twitter. The meme coin had been able to rally towards six-month highs and broke several major resistance levels along the way. Even now, the rally in the price of the digital asset is expected to continue and in doing so, it will take the entire meme coin sector with it. Meme Coins Follow Dogecoin Over the last week, meme coins have stuck closely to Dogecoin's rally. While the largest meme coin by market cap had been on the rise, its smaller counterparts had quickly followed. Cryptocurrencies such as Shiba Inu (SHIB) and Dogelon Mars (ELON) had seen good movement as well during this time. The largest meme coins had recorded double-digit gains in what has arguably been the most profitable time for meme coins in 2022. Dogecoin's market cap had more than doubled during this time and other meme coins had moved up the ladder in terms of their positions in the crypto market. While Dogecoin had reclaimed the 8th position, beating out heavy hitters such as Cardano and Solana, Shiba Inu had also moved to take the 13th position. Dogelon Mars also moved in this time and now sits at 135th according to data from Coinmarketcap. As for Baby Doge Coin, it is currently ranked 223rd by the data aggregation website. DOGE price at $0.122 | Source: DOGEUSD on TradingView.com Meme Coin Season Not Over Now, going into the new week, there has been some...
---
Bitcoin Reclaims $20K, Market Cap Above $1 Trillion, Elon Musk Buys Twit...


After spending multiple weeks trapped around $19,000, Bitcoin's price was finally able to escape the range and break out toward the upside. BTC reclaimed $20K and even poked above $21,000 before retracing a bit to where it currently trades. Elsewhere, Elon Musk officially acquired Twitter, so let's unpack. Bitcoin started the week trading at around $19,000, and it was seemingly trapped there for quite a while. However, the volatility picked up on Tuesday, and the bulls returned to the market, taking BTC's price above $20,000 for the first time in over 20 days. The march continued on Wednesday when the cryptocurrency briefly poked above $21,000 (on Binance), but buyers were unable to sustain the price, and it was pushed back toward where it currently trades at around $20,500. All in all, BTC is up 8% in the past seven days. The rest of the market is also painted in green, with Dogecoin being the best performer and gaining a whopping 43%. Surely, this has to do with the fact that Elon Musk finally saw his acquisition of Twitter finalized. On the first day, he went straight off to fire some top executives, including the CEO and the CFO. This has become one of the most controversial acquisition deals, and you can take a look at our complete timeline here. Elon Musk has also shared some of his plans and vision for the company, hinting at a potential subscription-based model in the future. Ethereum is also performing extremely well over the past seven days, up almost 20%. All of th...
---
Can Elon Musk Influence The Next US Election?


The Elon Musk Twitter deal is almost at its end. A Bloomberg report stated that the plan was to finalize the deal by Fri. 28 October, transferring ownership to the billionaire. As the social media platform is about to switch hands, it has raised multiple questions regarding Musk's plans for it and its impacts. Since Twitter's influence spans every sphere of everyday life, could Musk's acquisition influence the next US election? Twitter's Influence On US Election Over the years, there have been multiple bans placed on political figures by Twitter. One of the most notable is the ban of former US president Donald Trump - a move that saw calls for 'freedom of free speech' on the platform, which Elon Musk himself has highlighted. Musk has previously made it known that when he took over the social media platform, he plans to 'clean it up.' His idea of a 'clean up' included making Twitter a platform that supports free speech. So it begs the question of how he intends to go about it. Once Musk takes control of Twitter, he will have the power to unban important political figures such as Donald Trump and Senator Ron Johnson. If the Tesla CEO does choose to do this, it may have a profound influence on the next US elections as it reinstates the access of these political figures to a wide audience once more. However, there is no telling if it is possible to further influence beyond lifting the bans on political figures in pursuit of f...
---
Biggest Movers: DOGE up by Over 17% as Elon Musk Comments on Twitte...


Dogecoin rose by as much as 17% on Thursday, as Tesla CEO Elon Musk moved closer to completing a takeover of Twitter. Musk has been a public supporter of the meme coin in recent years, with some suggesting that it could be added as a payment method on the social media platform. Cosmos also traded higher, climbing by 8% today.Dogecoin (DOGE) Dogecoin (DOGE) was once again in the green on Thursday, as the token rose by as much as 17% in today's session. The surge in price comes as long-term supporter of the meme coin Elon Musk moved closer to completing his takeover of Twitter. In a statement released earlier today, Musk stated that 'The reason I acquired Twitter is because it is important for the future of civilization.' DOGE/USD raced to an intraday peak of $0.08028 on the news, which comes a day after trading at a low of $0.0668. The meme coin is now trading at its highest point since August 17, with the relative strength index (RSI) also tracking at long-term highs. As of writing, the index is tracking at 78.59, which is its strongest point since August 2021. Cosmos (ATOM) Another notable mover in today's session was cosmos (ATOM), which rallied by nearly 8% on Thursday. Less than 24 hours after hitting a low of $12.19, ATOM/USD was exactly $1.00 higher in today's session. Today's surge saw cosmos climb for a third straight session, hitting a seventeen-day high in the process. Looking at the chart, the RSI also moved higher, climbing to a top of 56.00, which is below a c...
---
Dogecoin Skyrockets 22% as Elon Musk Visited Twitter HQ Ahead of Purchas...


It seems that the relationship between Dogecoin and Elon Musk has paid more dividends to the memecoin as its price soared by double digits shortly after the Tesla CEO visited Twitter's HQ. It's expected that Musk will complete the acquisition of the social media platform in the next few days. The ongoing drama between Elon Musk and Twitter continues to take new turns. Recall that the billionaire bought a massive stake in the social media platform earlier this year and said he wanted to purchase it and make it a private company shortly after. However, the social media firm failed to provide the required user data, and Musk decided to back off at one point. Twitter launched a lawsuit, and the billionaire renewed his interest in purchasing the company. Reports from about a month ago claimed that he was ready to buy it after the Judge said the acquisition had to happen before the end of November. Musk posted a video late last night carrying a sink into the Twitter headquarters and a wordplay, saying, 'Entering Twitter HQ - let that sink in!' He also said he met a lot of 'cool people' at the company's office. Entering Twitter HQ – let that sink in! pic.twitter.com/D68z4K2wq7 — Elon Musk (@elonmusk) October 26, 2022 Somewhat expectedly, the price of Dogecoin exploded following Musk's video, given their history. The billionaire has outlined his affection to the OG memecoin countless times in the past, and DOGE tends to trade higher when he does something big. This s...
---
White House Says Reports of National Security Reviews on Elon Musk Are '...


The White House has clarified that the Biden Administration is not discussing subjecting Elon Musk's ventures to national security reviews. The Tesla CEO is reportedly preparing to close the $44 billion Twitter buyout deal by Friday to avoid a court trial.No National Security Reviews on Elon Musk's Ventures The White House has reportedly clarified that reports of national security reviews of some of Elon Musk's ventures are not true. While declining to comment on the Biden administration's relationship with the Tesla boss or his companies, White House press secretary Karine Jean-Pierre confirmed: Those reportings are not true ... The national security review — that is not true. Last week, Bloomberg reported that U.S. officials were weighing what tools were available to allow the government to subject Musk's ventures, including Spacex's Starlink satellite network and Musk's $44 billion Twitter acquisition deal, to national security reviews. Recently, the Tesla chief said Spacex will keep funding Ukraine for free even though Starlink is losing money. His statement followed a letter Spacex sent to the Pentagon stating that the company is not 'in a position to further donate terminals to Ukraine, or fund the existing terminals for an indefinite period of time.' Elon Musk Plans to Close the $44 Billion Twitter Deal by Friday The Tesla CEO reportedly plans to close the Twitter buyout deal by Friday. Citing a person familiar with the matter, Reuters reported Tuesday that Musk...
---
Tesla CEO Elon Musk Says Recession Could Last Until Spring 2024


Tesla and Spacex CEO Elon Musk expects a global recession to last until the spring of 2024. Musk added that his two companies are in good positions but many others are not. 'Recessions do have a silver lining in that companies that shouldn't exist stop existing,' the Tesla boss said.Elon Musk on Global Recession Tesla CEO Elon Musk shared his thoughts about a global recession in a Twitter thread Friday. The thread was started by Dogecoin co-creator Billy Markus who tweeted: 'Coronavirus numbers are actually pretty low. I guess all we have to worry about now is the impending global recession and nuclear apocalypse.' Musk commented: 'It sure would be nice to have one year without a horrible global event.' Another Twitter user chimed in, asking Musk: 'How long do you think the recession will last?' The Tesla boss replied: 'Just guessing, but probably until spring of '24.' The same Twitter user followed up with the question: 'How much worse do you think it will get? Like a little worse or a ton worse?' Musk replied: Varies a lot. Tesla & Spacex are in good positions, but many other companies are not. Recessions do have a silver lining in that companies that shouldn't exist stop existing. During Tesla's third-quarter earnings call on Wednesday, Musk said that 'China is experiencing a recession of sorts' and 'Europe has a recession of sorts driven by energy.' Meanwhile, 'North America's in pretty good health, although the Fed is raising interest rates more than they should, but I ...
---
Tesla Still Holding $218M in Bitcoin — Elon Musk Expects Company t...


Tesla's third-quarter balance sheet shows that the electric car company is still holding $218 million in bitcoin. CEO Elon Musk claims that Tesla could be worth more than Apple and Saudi Aramco combined. The executive is also 'excited' about acquiring Twitter.Tesla Still Holds $218 Million in Bitcoin Tesla Inc. (Nasdaq: TSLA) released its third-quarter earnings results Wednesday. The company's Q3 financial statements show that Tesla did not sell any bitcoin during the quarter. Its balance sheet still shows $218 million in digital assets, unchanged from the second quarter. At the time of writing, the price of bitcoin is $19,188 based on data from Bitcoin.com Markets. Tesla bought $1.5 billion worth of the cryptocurrency in early 2021 and has not purchased any more since. The company sold about 75% of its BTC holdings in the second quarter of this year. In the third quarter, Tesla's revenue rose to $21.5 billion, compared with analysts' projections of $22.1 billion. Profit excluding some items rose to $1.05 a share, exceeding the $1.01 average of estimates compiled by Bloomberg. During the company's Q3 earnings call, Musk said Tesla could be worth more than the combined value of Apple (Nasdaq: APPL) and Saudi Arabian Oil Company (Saudi Aramco) in the future. The two are currently the world's largest companies by market cap. 'For the first time I see a way for Tesla to be roughly twice the value of Saudi Aramco,' Musk said, elaborating: This is the first time I've seen that pot...
---
Dogecoin On Fire, Rallies After Elon Musk-Twitter Deal Confirmation


Dogecoin has been rallying over today's trading session, following the general sentiment in the market and receiving support from its biggest advocate Elon Musk. The entrepreneur and CEO of Tesla and SpaceX confirmed a deal to purchase social media Twitter (TWTR) Elon Musk was about to enter into a legal battle with social media; the entrepreneur announced a deal to purchase the company early in 2022 but refused to see it through due to some alleged false data on Twitter's number of users. According to several reports, Elon Musk sent a letter to Twitter confirming the original offers of $44 billion or $55 per share to take over the company. As seen in the chart below, the Elon Musk-Twitter controversy has been a major driver in TWTR's price action. The stock's trading has been halted during today's trading session, after a roller-coaster year that took TWTR from a high of around $55 to a low of $35. Source: Reuters Elon Musk To Buy Twitter, Why This Could Be Good For Dogecoin The news about the Musk-Twitter deal came at a seemingly right time for Dogecoin, the cryptocurrency was already moving to the upside with Bitcoin and large cryptocurrencies. However, the latter has been losing steam and could be gearing up for a re-test of previous support levels. In the meantime, Dogecoin records an 8% profit over today's trading session leading to a spike in volatility and an increase in its bullish momentum, as seen in the chart below. Dogecoin h...
---
More Dogelon Mars (

#ELON

) News