| | | |
| --- | --- | --- |
| | Elite 1337 | #ELITE |
---
| | | | | |
| --- | --- | --- | --- | --- |
| ELITE Price: | $8,960 | | Volume: | $141 |
| All Time High: | $10,357 | | Market Cap: | $5.8 M |
---
---
| | | | | |
| --- | --- | --- | --- | --- |
| Circulating Supply: | 648 | | Exchanges: | 5 |
| Total Supply: | 1,319 | | Markets: | 8 |
| Max Supply: | 1,337 | | Pairs: | 6 |
---
---
---
The price of #ELITE today is $8,960 USD.

The lowest ELITE price for this period was $0, the highest was $8,960, and the exact current price of one ELITE crypto coin is $8,959.96128.

The all-time high ELITE coin price was $10,357.

Use our custom price calculator to see the hypothetical price of ELITE with market cap of SOL or other crypto coins.
---
---
The code for Elite 1337 crypto currency is #ELITE.

Elite 1337 is 2.1 years old.
---
---
The current market capitalization for Elite 1337 is $5,806,055.

Elite 1337 is ranked #650 out of all coins, by market cap (and other factors).
---
---
The trading volume is weak today for #ELITE.

Today's 24-hour trading volume across all exchanges for Elite 1337 is $141.
---
---
The circulating supply of ELITE is 648 coins, which is 48% of the maximum coin supply.

A highlight of Elite 1337 is it's astoundingly small supply of coins, as this supports higher prices due to supply and demand in the market.
---
---
---
---
Note that there are multiple coins that share the code #ELITE, and you can view them on our ELITE disambiguation page.
---
---
---
---

2023–02–02: Guru Network Newsfeed


Its been almost a month since our last update! But dont fret, we have boxed in way more exciting news for you! January of 2023 proved to be a fantastic month for DeFi. On Fantom Opera, new avenues rekindled the fieriness of DeFi users as it started rearching upwards to reclaim its past glory! — 📚 Table of Contents. — The ELITE tread on a higher horse, RAVE.domains — From Seed to Plant, 1 Year Anniversary of MTV.Guru, The Battle of Thena, The Great Equalization!, Changes to the Ascend Program, — The ELITE tread on a higher horse - ftm.guru token $ELITE saw an uptick in Activity & Volume both, propelled by Equalizer Liquidity shifts. This has led to an increase in the transfer-tax collection and the regenerative engine of ELITE has started roaring loudly again! — On-chain Activity. — "The" Battle of Thenadune.com/elite/elite ELITE Stats at Dune In the last week alone, there have been over 2,688 transfers of ELITE token, which show that its adoption is increasing. — Trading Volumes on Exchanges. — coingecko.com/coins/ftm-guru ELITE on Coingecko As evident from the recent uptick in Trading Volumes, usage of ELITE across DeFi platforms appears to be increasing steadily as well. (This Coingecko metric includes volume from only 5 DEXes while ELITE is actively being traded on 40+ DEXes) — Total Value Locked (User Deposits). — defillama.com/protocol/g...
---

2023–01–7 General Announcements


We hope the first week of the New year concluded on a bright note for you! — 📚 Table of Contents - 🌱 $RAVE on SeedR, 👋 hello, elmo, 💱 ELITE on DefiLlama's Meta DEX, 🏦 Bankroll: 23-w1 Report, 🍬 ethena — The wrappening., 🔶 ABcDeFX on Binance Smart Chain, — 🌱 $RAVE on SeedR - Rave Names, the reknowned Fantom Domain Name Service, is hosting the presale of their token "RAVE" with us on Fantom at our in-house launchpad SeedR. The event will commence on the 8th of January and go on till the hard cap is met. The raised funds are expected to be seeded as Liquidity at The Equalizer Exchange. Have a read about Rave's introductory articles about their new Token below. Update on $RAVE., $RAVE Dates, Presale vitals: When: 8th January, 2023, Price: 0.065 USDC, Presale Supply: 1,538,461 RAVE, Hard Cap: 100,000 USDC, Venue : ftm.guru/seedr, To learn more about Rave, check out their website & docs atRave.domains — 👋 hello, elmo - Mono.farm has unveiled their new 4626-wrapper for veSOLID, and its called elmoSOLID ! Thanks to the kind team at Monolith, the staking deadlines were increased by 2 extra days exclusively to accomodate the stakers of the 0th Epoch to earn the rebase & bribes from the 1st Epoch, giving them an extra time buffer to claim moSOLID & stake it. We did our part and earned a nice 89 moSOLID from the first week! We expect higher earnings...
---

2023–01–01 : General Updates


2023–01–01 : General Updates - We wish all our readers a very happy New Year! — 🔵 Solidly is LIVE on Ethereum. — The day has finally come! Solidly.com has launched on Mainnet! Guru Network has claimed it's share of 75,000 SOLID, 1350 veSOLID (veNFT #159) and 28,244 moSOLID at The Monolith (mono.farm). Meanwhile, the Epoch 1 is scheduled for this Thursday. Do let us know what you think would be the best strategy to give the bigwigs a run for their money! Guru Network is currently the smallest protocol on the Solidly.com governance power leaderboard, but we are looking climb up the ladder, leaping tall strides with our innovations! — 🔓 Lockless Round 2. — The second round of Lockless begins tomorrow (2nd January). We thank all our users who participated and helped us attain a TVL of $11,337 😃 Some users have minted SW-Tokens (SWECH) but have not added them to Liquidity at the ABcDeFX. Please make sure you followed & completed all 3 steps to start earning the yields! Step 2. Add ECH+SWECH to Liquidity ABCDEFX : Multichain StableSwap Exchange & Forex Market | Powered by the ELITE Guru Network. Step 3. Stake your ABcDeFx.LP Stake SWECH/ECH on Lockless Protocol | ECH.Guru — 🍹 VeNAMM — Pool 3. — Third liquidity pool: veEQUAL/EQUAL is now live! We have raised over $10,000 in liquidity in partnership with the MCLB DAO. The governing veNFT of this pool is #208...
---

2022–12–29 : General Announcements


2022–12–29 : General Announcements - We hope everyone has been enjoying the holiday week! A few quick things to keep you in the loop: — Scarab Finance. — We lost the old website unfortunately, and the backup version we got was not the latest, and is missing most of the improvements that the old team had made to the UI. We are working closely with the old team to patch the source and will hopefully be able to restore the ui back to normal. Meanwhile, we are going to host a minimal version of all the native Scarab Farms & Compounders at FTM.Guru as an alternative UI to allow our users to easily continue with their regular interactions with Scarab, including deposits, withdrawals & claiming of Rewards. A friendly reminder: The GSCARAB token will reach the end of it's emission cycle on the 8th of January. There will be no more GSCARAB rewards after this. This means a lot of things, and will certainly result in a higher-than-usual trading volume. On Equalizer, that would mean more votes and more autobribes, and more rewards to our Liquidit providers there. At Spirit, it would witness a lot of minting-burning of LP tokens. So, what are your plans? Tell us in the 🧠-strategies channel on the Scarab Discord Server! There have been a few suggestions regarding the Ascend program (conversion of all Scarab tokens to ELITE), such as including the SBOND holders into the program as well & migrating to a Z...
---

December, 2o22 - Happy Holidays!


'tis the season We wish all our readers, frens, lurkers, hyperactive community members, partners, frens of our partners and thier frens and to everyone else a magical christmas and a happening new year! The #news-feed channel of our Discord got a bit too mushy with large walls of text, so we decided to post our new update here on our medium, with lots of room to fit everything we have to share with everyone.Join our Discord if you haven't! discord.gg So grab that comfy blanket and a hot cuppa, and dive into the latest from the house of Guru Network. — The Equal Experience - Month of December saw a wild beginning, as we joined forces with the Equalizer Exchange! — We are $EQUAL. — Fast forward to today, we have amassed over 4500 EQUAL tokens! 3000 of these were bought from the open market, for the VeNAMM. — VE our EQUAL. — We also own multiple sizeable veNFTs, such as the #26, which currently sits in the VeNAMM Pool #1 (veEQUAL/FTM). Other remarkable ve-NFTs in our treasury include the #8, #15 & #25 (VeNAMM Pool #2, veEQUAL/EQUAL). #8 The #8 is being used to vote for "Major Volume-Driving" Pairs only, such as the ETH/USDC, and recently has been voting for FTM/USDC solely. The Trading Fees earned from this veNFT has been a great addition to the sources of income for our treaury. It currently averages between $1/hr to $2/hr, paid in FTM & USDC. To keep the numbers pouring, we ha...
---

50,000 FTM funding to acquire veEQUAL Governance rights by utilizing a special-purpose deployment…


50,000 FTM funding to acquire veEQUAL Governance rights by utilizing a special-purpose deployment of The VeNamm - — VOTING IS LIVE NOW! - DAO.ftm.guru TL;DRProposal seeking 50,000 FTM to acquire Governance rights at Equalizer.Exchange — Introduction - Equalizer is an upcoming Solidly-like DEX on Fantom chain that seeks to be the hub of ETH-trading at the Opera. — EQUAL, veEQUAL & Bribes - EQUAL is the main token of this DEX. Locking it generates a veEQUAL fNFT, which earns the trading-fee of 0.2% on net volume of the pools that this veNFT votes on. Generally, veNFT holders earn bribes from Protocols who seek the votes from such NFTs each week. — Initial Airdrop - On 21st November, 500,000 veEQUAL will be claimable by over 10,000 users who have interacted with Solidly, Solidex, 0xDAO & Velodrome Protocols. Each user can claim a fresh veEQUAL NFT with 150, 220 or 300 EQUAL inside it, locked for 6 months. Our treasury has made it to this airdrop list because of its love affair with $SOLID $SEX. We can claim a 300 veEQUAL NFT. — Use of veEQUAL NFT - — Trading Fee - As Equalizer Exchange aims to drive a lot of liquidity towards the ETH-USDC & USDC-FTM pairs, we are sure that these pools will generate a lot of volume. Since the trade fee generated will be going to the voters of each pools, we think it would a great strategy to amass as much share of these veNFT powers as early a...
---

Welcome, Scarab.Finance.


It is with great joy that we share with you this news, — Scarab.Finance is now a part of the Guru Network! - We welcome all Scarab ecosystem users to the ELITE family and wish us all great success in our shared future 🦾, 🚀 — A brief introduction. — SCARAB is an Algorithmic Stablecoin that tracks the price of Fantom to gauge its own supply via a TWAP-based re-balancing index to converge at a price of 1 FTM. As with a traditional "Basis Cash" system, it has a Boardroom, a "shares token" and issues Bonds as well. Altogether, SCARAB, GSCARAB & SBOND form the basis of the Scarab.finance project. You can learn more about it at docs.scarab.finance & check out the underlying Smart contracts. — SpiritSwap & Scarab:. — Scarab also offered a Convex-layer farming experience for SpiritSwap Liquidity Providers. Users could stake their LPs at the Sinspirit valley to earn upto 250% more yield compared to staking directly at SpiritSwap. This boost was possible because of Scarab's SINSPIRIT token — A special liquid-wrapper that envelopes inSPIRIT (locked SPIRIT). It allowed people to mint SINSPIRIT by permanently locking their SPIRIT into the Scarab Protocol. Lockers can then use their freshly-minted SINSPIRIT tokens paired with SPIRT in a SpiritSwap LP to farm more SPIRIT. Exits, if needed, are made possible by this pool. Additionally, users could also simply stake SINSIPIRIT...
---

2,000,000 ECH (G)rant


🛸 We've set the gears in motion and this spaceship might take off any moment! So put on your seat-belts, its time for briefing, space cadets!but first, . . . a recap.Our proposal to deepen the liquidity goes through the cosmos in second attempt. https://ping.pub/echelon/gov/8Echelon Foundation sends us 2,000,000 ECH https://scout.ech.network/tx/0x5f0038683d3ff15e9f585e936bf8b7d8a4a3011e2b3772b56eeadb63954c2e81/token-transfers..and now back to present! — Here's a fast-paced rundown on what we did after receiving the 2,000,000 ECH :. — ↣ We split the 2M into 1.6M + 400K ↣ 1.6M is bridged to our home galaxy of Fantom Opera, using the Echelon Bridge as bECH. (a.k.a. "Bridged Echelon". it is super-cheap to do, it cost us… nothing! its FREE! and free both sides on 7 chains!!) ↣ 480K bECH is morphed into 4ECHUSD tokens. (More "advanced" details on this later) ↣ These 4ECHUSD, worth nearly half-a-million bECH, are a liquidity pool on Fantom, matched with USDC from our treasury. ↣ Arb-bots are invited to help maintain prices between 4ECHUSD, and the other 2 pools on Fantom:👻 WFTM-bECH, on SpookySwap, seeded upon Echelon-bridge launch & primarily owned by Echelon Foundation🔵 ELITE-bECH, on Solidly.Exchange, contributed by various members of our DAO, and our PoL. (want a bribe later? fNFT? ;). . . now a little byte from a different side-story ↣ Protocol Owned Liquidity worth...
---

X — The End of Winter


X — The End of Winter - — WE ARE 6 7 8 ! - Token Tracker — $ELITE — #StrongerTogether 🦾. — Last month, we were 547. This is a strong 24% increase due to The Granaries & our Solidly stint! We have never had an airdrop, so these are all real users! — Smart Holders 📜. — Out of these 678 holders, 86 are smart contracts, up by 36% from 63 last month! ̶g̶u̶e̶s̶s̶ ̶o̶u̶r̶ ̶s̶t̶r̶a̶t̶e̶g̶y̶ ̶t̶o̶ ̶t̶r̶i̶c̶k̶ ̶t̶o̶ ̶p̶e̶o̶p̶l̶e̶ ̶t̶o̶ ̶h̶o̶d̶l̶ ̶t̶h̶a̶t̶ ̶0̶.̶0̶0̶1̶3̶3̶7̶–̶0̶.̶0̶1̶ ̶E̶L̶I̶T̶E̶ ̶i̶n̶ ̶t̶h̶e̶ ̶n̶a̶m̶e̶ ̶o̶f̶ Eliteness is actually working! Earlier last year, we saw just users hoarding the small ELITE bag, but now even Smart Contracts want to ₿1337 and earn more with our Granaries! 🤩Token Analytics — $ELITE (via ftmscan) In the last 2 months alone, we have witnessed a steady uptick in ELITE transactions! See for yourself on our analytics page! ftmscan.comDaily Volume (Normalized, via CoinGecko) — 🔊 Turn up the Volume!. — Over the last 50 days, our Volume has again picked up pace! This directly translates into more Protocol Revenue, which indirectly benefits ELITE from incentives, improved liquidity and market exposure!Total Value Locked — FTMguru (DefiLlama) — 🔏 Total Value Locked. — TVL was steady and held well despite FTM moving...
---

#9


There's a lot that happened between our eighth medium.com article and this one! The best way to catch-up would be to have a go at the #newsfeed channel of our Discord Server or Twitter.discord.gg/QpyfMarNrV twitter.com/FTM1337 Some highlights of the past 3 months$100K of Liquidity to ELITE10 Whitelists at Top Fantom DexesKompound Protocol (A better Yield Compounder)Kompound goes Multi-chain!$50,000 ELITE insurance FundTVL crosses 250K, kcc.guru & ftm.guru on DefiLlama61 Granaries, Dozens of farms & Hundreds of users!and much more.. Now that we have had a tiny recap, let's zoom forward to our present― here's our latest from the Discord Newsfeed: — Part 1 — Some Important News for @everyone. — Metamask on Mobile now works seamlessly We re-did our User Interface, which has made the experience as a mobile user of Guru Network a lot more smoother. Previously, users had to use Mathwallet or KiwiBrowser to access our dApps on some devices. But now, our websites work seamlessly on all Devices. Treasury Expansion beyond Fantom On community request, we have decided to broaden the scope of our tools and utilities to more networks and reach out more and more users. This will not only bring more visibility to our website but also help us gain a firm standing in younger ecosystems that benefit from our Chain tools. It will also add small revenue-streams to our treasury. P.S. — We're not r...
---
---
---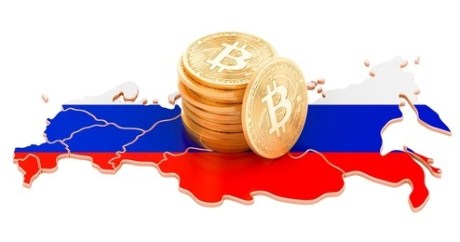 US Treasury Cracks Down: Sanctions Crypto Money Launderer Tied To Russia...


In a significant move to combat sanctions evasion and illicit financial activities, the US Department of the Treasury's Office of Foreign Assets Control (OFAC) has imposed sanctions on Ekaterina Zhdanova, a Russian national allegedly involved in laundering and transferring funds using crypto on behalf of Russian elites. According to the announcement, the action aligns with the G7's commitment to closing loopholes that allow Russian state actors, oligarchs, and proxies to exploit virtual currency to circumvent international sanctions. Crypto Money Laundering Exposed Under Secretary of the Treasury for Terrorism and Financial Intelligence, Brian E. Nelson emphasized the alleged role played by key facilitators like Zhdanova in aiding Russian elites, ransomware groups, and other illicit actors in evading US and international sanctions through the abuse of cryptocurrencies. Nelson stated that the Treasury remains steadfast in its efforts to safeguard the global financial system against such exploitation and other risks within the crypto ecosystem. Allegedly, Zhdanova's involvement in obfuscating the source of wealth for a Russian client, enabling the transfer of over $2.3 million into Western Europe via fraudulent investment accounts and real estate purchases, drew OFAC's attention. Zhdanova's services provided sanctioned Russian individuals access to Western financial markets that would otherwise be restricted due to US and international prohibitions. The...
---
From Airbnb to Bahamas Elite — Bankman-Fried Testifies About FTX's...


Sam Bankman-Fried took the stand in his fraud trial on Friday, October 27, 2023, and was questioned by his lawyer about the operations of FTX and its relationship with affiliated crypto trading firm Alameda Research. Sam Bankman-Fried's Trial Testimony Day 2 On Friday, Sam Bankman-Fried stated that FTX was 'primarily a margin exchange' that allowed trading similar to a mortgage, with users borrowing funds to trade larger positions. He also discussed FTX's risk management systems, its handling of Alameda's accounts, and his responsibilities as CEO. The courtroom testimony was broadcast on X by the legal and investigative journalist Matthew Russell Lee from the Inner City Press. Bankman-Fried testified that he started Alameda Research in 2017 to trade cryptocurrency arbitrage after previously working at Jane Street Capital. He said Alameda operated initially out of a rented Airbnb in Berkeley, California with a small staff including Gary Wang and Caroline Ellison. Bankman-Fried stated that he limited his own salary to $200,000 per year but that the firm was profitable, making '50 to 100 percent profit, annualized.' After moving to Hong Kong, Bankman-Fried said they founded the FTX exchange and brought on more staff like Nishad Singh from Facebook. He stated that Alameda was a market maker for FTX, providing liquidity to the exchange. Bankman-Fried discussed risk management systems put in place, including a 'risk waterfall' to cover negative account balances. 'If an account went...
---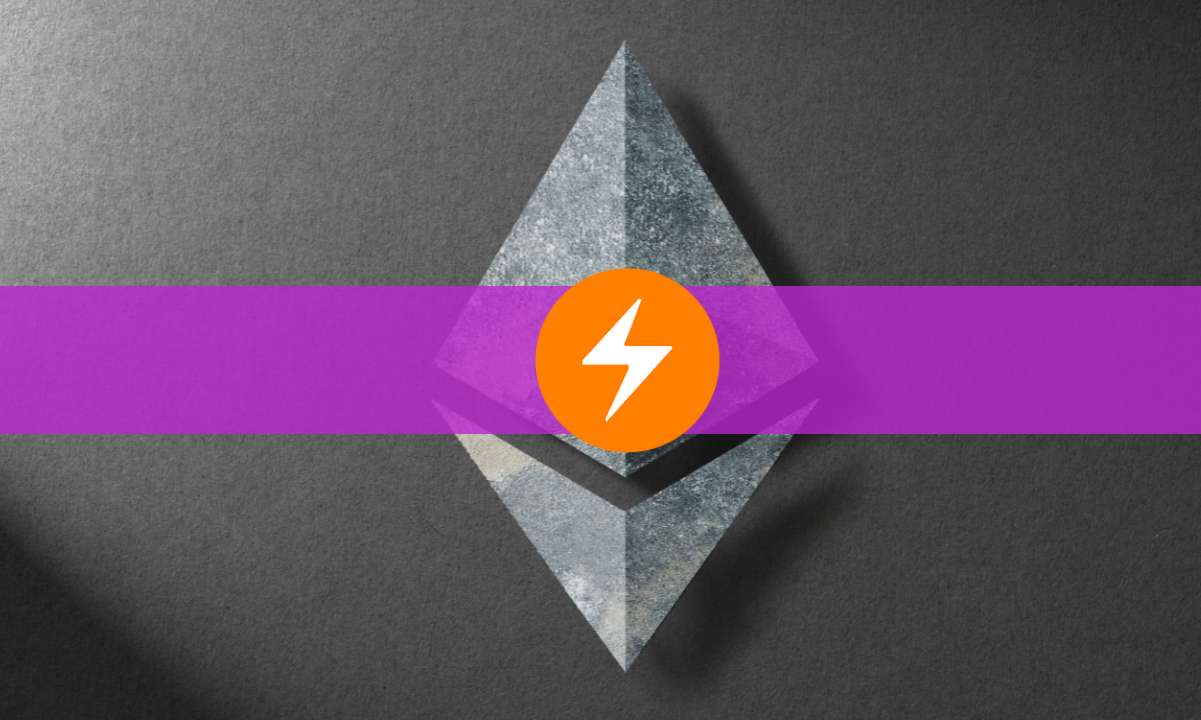 While Everyone FOMOs Ethereum, Bitcoin Spark Is Set To Mint A New Crypto...


Amidst the frenzy of fear of missing out (FOMO) surrounding Ethereum and other prominent cryptocurrencies, Bitcoin Spark (BTCS) emerges as a disruptor with the potential to generate a new class of crypto elite. BTCS, a rising star challenging the status quo, is poised to carve its path, promising innovation and unique offerings that could set a new standard within the cryptocurrency arena. Bitcoin Spark (BTCS) Bitcoin Spark deploys a new project on a mission to revolutionize crypto mining by emphasizing security, fairness, and accessibility. Its groundbreaking Proof-of-Process (PoP) mechanism is a standout driving factor in enhancing mining efficiency and decentralization. The BTCS initiative strives to make mining accessible to an expansive audience through its user-friendly Bitcoin Spark application, which is compatible across various platforms. This application enables miners to contribute their device's processing power to the network and enjoy a unique reward system that also factors stake. Further, this dedicated application acts as a gateway for users, enabling them to engage with the network actively. From mining BTCS to participating in the consensus process, this application streamlines the user experience. Moreover, it facilitates the equitable distribution of mining rewards and efficient utilization of processing power for diverse purposes. The project strives to tackle the challenges of traditional Bitcoin miners, such as profitability concerns amid processing po...
---
The Elite Ten: How a Handful of Ethereum Wallets Command Over a Third of...


Ethereum (ETH), boasting its position as the second most dominant cryptocurrency by market capitalization, is held by a staggering 242,686,839 unique addresses. Fast forward to September 3, 2023, and a mere ten ether addresses command a whopping 34.18% of its entire supply. Let's dive in for an insightful glimpse into the top ten ETH wallets and the powerhouses steering today's vast ether reserves.The Titans of Ethereum: Who Holds the Lion's Share of ETH? On September 1, 2023, Bitcoin.com News spotlighted the elite ten bitcoin (BTC) addresses, endeavoring to unveil their proprietors. The investigation revealed that 8 of the top 10 bitcoin vaults have discernible owners, with one potentially linked to Huobi, while the identity of the 10th remains shrouded in mystery. Now, let's pivot our attention to the ten titans of ethereum (ETH), ranked by the volume of ether they possess. Topping the chart is the Beacon Chain deposit contract address, cradling a staggering 29,323,040 ETH, which translates to 24.39% of the total ETH treasure trove. The Beacon Chain plays a pivotal role in orchestrating the Ethereum network, overseeing its stakers and validators. Hot on its heels is the Wrapped Ether contract, the address associated with the current WETH in circulation, safeguarding 2.62% of the ETH bounty, amounting to 3,149,676 ether as of September 3. Binance, the crypto trading giant, reigns over the third spot with its vault amassing 1,996,008 ether, a solid 1.66% of ETH's wealth. The...
---
Peer Acquires Elite Team of Engineers Behind Zenly's Popular 3D Maps


[PRESS RELEASE - Seattle, Washington, 1st February 2023] Peer today announced the hiring of a specialist team of engineers from Zenly to develop its AI-powered 3D maps. The team, known in tech circles by its codename "Wonka," developed Zenly's innovative 3D social maps platform that grew to more than 160 million downloads worldwide and 35 million daily active users in 2022. "Zenly users adored its polished and delightful features," explained Tony Tran, Founder & CEO of Peer Inc. "We're huge fans as well, and we look forward to working with the Wonka team to recreate that magic and take it to the next level." With this acquisition, the company will be able to fast-track the development of its gamified social network, "Peer." The highly anticipated app will be available on both iOS and Android in Q2 2023. "We have an aggressive roadmap to deliver the features that Zenly users loved in an all-new platform they will rave about" said Milan Bulat, Wonka's former lead engineer and now Peer's Head of Maps. "Peer will completely transform the way people experience their world." Peer is revolutionizing social networking by integrating AI, AR, and blockchain technology into a unique, planet-scale 3D map that delivers a game-like, immersive social experience. Core to the app is the ability for users to construct their personal 'places graph,' a map of people, places, and memories, making it ea...
---
TRON DAO Ventures to Empower Elite Blockchain Startups


[PRESS RELEASE - Geneva, Switzerland, 20th December 2022] TRON DAO Ventures (TDV) exists to discover elite startups, invest profoundly, optimize strategically, then exit at an empowering moment. The TRON DAO Ecosystem Fund intends to define decentralization, and TRON DAO recently announced the launch of TDV as part of that effort. TRON DAO has been actively seeking new development teams and startups interested in creating decentralized applications on the TRON blockchain. Existing projects built on other Layer 1 blockchains that have thriving communities and established MVPs are also desired. TDV was launched to support the best of both – the elite teams #BUIDLING in the TRON ecosystem AS WELL AS the proven projects able and willing to bridge synergistically into the TRON ecosystem. TRON DAO leaders believe in a decentralized, multi-chain future with seamless interoperability. For projects built on other Layer 1 blockchains, the chance to coordinate strategically for cross-chain functionality is ideal and will spur industry innovation toward mass adoption and recognition. The purpose of TDV is to invest in promising blockchain-based startups, guide and collaborate with them, optimize their efforts, and then exit when the project team has been empowered for their next stage of growth. TRON demonstrated its commitment to decentralization in December 2021 when it transitioned to become one of the largest community-governed DAOs. Now, they hope to empower entrepreneurial en...
---
Cradles' New SIN System Allows You To Earn By Staking Into NFTs Of Elite...


The play-to-earn (P2E) industry had been enjoying a boom, rising to prominence amid a hype-fueled crypto bull market. It has benefitted from the success of the gaming industry, which has managed to remain recession-proof even through the worst of economic crises. This industry continued to pull in billions of dollars when companies in other sectors were going bankrupt by the day, and this ability to bring in a steady stream of money seemed to have spilled over into the P2E space. That is, until the bull market was over and crypto was staring down the barrel of the bear market. Since the market decline, P2E tokens have taken the most hit. This has spilled over to NFTs, and their trading volume took a nosedive. As a result, earnings from NFTs are now lower than they had been in previous months. Thus arose the need for an alternative way to earn from NFTs, without being wholly reliant on speculative markets. Blockchain game Cradles is one that has come forward with a new system that allows investors to earn from NFTs without having to hold it themselves. Staking NFTs For Gameplay NFT staking is no longer a new concept in the blockchain gaming industry. Various games in the space have adopted an NFT staking system to allow players to earn passive income from their NFTs. This not only provides earnings to the holders, but it also helps to ensure the value of the NFTs remains high by reducing the number of them being traded in the open market due to this induced holding. It also he...
---
More Elite 1337 (

#ELITE

) News