| | | |
| --- | --- | --- |
| | MultiversX | #EGLD |
---
| | | | | |
| --- | --- | --- | --- | --- |
| EGLD Price: | $45.59 | | Volume: | $25.2 M |
| All Time High: | $548 | | Market Cap: | $1.2 B |
---
---
| | | | | |
| --- | --- | --- | --- | --- |
| Circulating Supply: | 26,274,731 | | Exchanges: | 25 |
| Total Supply: | 26,279,883 | | Markets: | 55 |
| Max Supply: | — | | Pairs: | 26 |
---
---
---
The price of #EGLD today is $45.59 USD.

The lowest EGLD price for this period was $0, the highest was $45.59, and the exact current price of one EGLD crypto coin is $45.58928.

The all-time high EGLD coin price was $548.

Use our custom price calculator to see the hypothetical price of EGLD with market cap of BTC or other crypto coins.
---
---
The code for MultiversX is #EGLD.

MultiversX is 3.2 years old.
---
---
The current market capitalization for MultiversX is $1,197,846,129.

MultiversX is ranked #47 out of all coins, by market cap (and other factors).
---
---
There is a large volume of trading today on #EGLD.

Today's 24-hour trading volume across all exchanges for MultiversX is $25,229,434.
---
---
The circulating supply of EGLD is 26,274,731 coins, which is 100% of the total coin supply.
---
---
EGLD is the native coin for the Elrond blockchain.

View the full list of Elrond blockchain tokens.
---
---
---
---
---
---

Elrond enters the DACH region with German infrastructure partner Istari Vision


istari-vision.com Elrond is ready to provide the internet with the layer of trust it needs, at the speed it requires it. Our technology attracted an important ecosystem of partners and the attention of the crypto space. That is because the hard work of the Elrond team was supported by our community. The capabilities of the Elrond blockchain are constantly demonstrated on the public testnet operated by a network of enthusiast validators. It started with a small group on Riot and has reached hundreds of members. Their constant support and commitment of time, energy, and resources have helped Elrond get to where it is today. The members of the Istari Vision team have been early contributors & supporters of Elrond. They are based in Germany and are leaders in our German-speaking community. They focus on operating infrastructure at high standards of quality & availability and will leverage their contact networks to bring additional exposure to Elrond in the DACH region. We are therefore happy to announce that Istari Vision will extend their development and bootstrapping support beyond the Elrond Mainnet."We have direct contact with the local technology & blockchain scene from our offices in Regensburg, a city located at the core of the German industrial sector, where many international automotive, energy & telco giants are located. The Istari Vision team is an important local liaison, working together with us f...
---

Elrond listed on Binance-backed Indian Exchange WazirX


wazirx.com We're happy to announce that our new exchange partners WazirX will list Elrond! The $ERD/$USDT pair will be live today Tuesday 30 June at 13:30 UTC. WazirX is India's fastest growing exchange, with 600 000 users already and a member of the Binance ecosystem, which enables cool features such as "Login via Binance" option. It is a fiat on/off-ramp platform for the local INR currency and has an automated matching engine for P2P trading, putting traders into direct contact with one another.wazirx.com/ WazirX users will be able to buy, own and trade ERD on the Exchange immediately, with deposits and withdrawals to be made available after our imminent mainnet launch. — About Elrond. — Elrond is a new blockchain architecture, designed from scratch to bring a 1000-fold cumulative improvement in throughput and execution speed. To achieve this, Elrond introduces two key innovations: a novel Adaptive State Sharding mechanism, and a Secure Proof of Stake (PoS) algorithm, enabling linear scalability with a fast, efficient, and secure consensus mechanism. Thus, Elrond can process upwards of 10,000 transactions per second (TPS), with 5-second latency, and negligible cost, attempting to become the backbone of a permissionless, borderless, globally accessible internet economy. The Internet Scale Blockchain — About WazirX. — Launched in 2018, WazirX is India's fastest growing cryptocurrency excha...
---

New Staking Opportunity and Mainnet Launch Preparation


elrond.com 4th of July — mainnet date will be announced & Genesis Staking 2.0 begins, Elrond supply shifts to Bitcoin model: fixed max supply, reached in < 10 Years, New staking cap increased by 1,672,500,000 ERD, Competitive APR stays the same: 25% before mainnet, 29% Delegator, 36% Validator, 1,122,500,000 ERD additional for Delegation, 550,000,000 ERD additional for Validators: +220 nodes, Team & Private Sale investors commit to stake unlocked tokens, Since we announced the pre-staking phase at the beginning of this year, and more recently, the Genesis staking, we have seen tremendous interest from validators and delegators, wanting to be part of the transformative journey starting with the Genesis of the Elrond blockchain. The launch of the Battle of Nodes competition, where we stress-test the limits of the blockchain before the Mainnet launch, amplified the interest in Elrond's robust technology, underscoring what it means to scale blockchain processing capacity to achieve internet performance. The interest and support from the community for both the Genesis staking and BoN exceeded our expectations, resulting in staking caps being filled rapidly. Indeed, hundreds of requests have been coming our way from people interested in an increase of the delegation cap and number validator nodes run at Genesis. Humbled by this interest and want to take a moment to say thank you for your support. After sever...
---

Elrond to integrate with Shyft Network, the data validation and discoverability public blockchain…


Elrond to integrate with Shyft Network, the data validation and discoverability public blockchain protocol - www.shyft.network We are excited to announce our partnership with Shyft Network, a public blockchain protocol designed to aggregate and embed trust & validation into data stored on public & private ecosystems, as well as permissioned & permissionless networks. By allowing and incentivizing individuals and enterprises to work together to add context to data, Shyft Network unlocks the ability to build authentic digital reputation, identity, and credibility frameworks. The collaboration will enable Elrond accounts & smart contracts to participate in a larger ecosystem that enables attestation, consent management, identity frameworks, and adding additional context to data originating from various public or private systems. Shyft Network provides the first end-to-end decentralized solution to the FATF Travel Rule. Shyft Network's open-source network solution enables counterparties to establish data-sharing rules and meet multi-jurisdictional requirements necessary to fulfill global compliance standards, including the FATF Travel Rule, all while adhering to GDPR and other data privacy guidelines."The new internet technology stack we are building will significantly increase value exchange efficiency at a global level, and will be usable in manners that are compliant with national & global regulations, ...
---

Nash.io to list Elrond Assets on Fiat on-ramp, Payments & Exchange


nash.io Following mainnet launch, Elrond will be listed on the Nash exchange., ERD will be tradeable against Bitcoin and USDC., Elrond assets will be available via Nash on both web and mobile platforms., In the future, Elrond will be available to purchase via Nash Cash, Nash's own fiat ramp solution. It will also feature as a payment option through Nash Pay., The native Elrond token will be available for trading on the Nash exchange soon after the imminent launch of its mainnet. ERD will be paired with Bitcoin and Coinbase's stablecoin USDC. It will be available to any user of Nash's non-custodial trading platform. Elrond commits to working closely with Nash to provide the compliance material, engineering support and liquidity required for ERD markets to be highly successful."We are very excited that the concrete actions we took more than one year ago to collaborate with Nash are finally coming to fruition. It's great to see the effort Nash has been investing in refining their platform and user experience. By listing Elrond on Nash after mainnet launch, we intend to significantly increase access and exposure to Elrond, and also enrich Nash's digital currency offering," said Beniamin Mincu, Elrond CEO. Elrond assets will also be made available via Nash on both web and mobile platforms, which offer simple, secure non-custodial wallets. Nash's user-friendly interface will help onboard first-time cryptocurrency...
---

Leading Blockchain-based Travel Booking Platform Travala.com to Integrate ERD as Payment


travala.com & travelbybit.com Mainnet $ERD will pay for flights & accommodation via Travala & TravelbyBit, Exposure to customers for 600 airlines & 2 million hotels, "Spread the world" & earn $5k in $ERD with "Elrond Amplify" via Twitter, We are excited to announce that online travel & accommodations firms Travala.com & TravelByBit will integrate Elrond into their platforms, allowing for payments to be made in native $ERD, Binance's $BUSD stable-coin issued on Elrond blockchain, and potentially other assets issued on our network. The partnership enhances the utility of Elrond assets by enabling them to be used for purchasing hospitality services through the two partner platforms. Flights via 600 airlines and accommodation at over 2 million hotels around the globe will be purchasable with $ERD and $BUSD after the Elrond mainnet launch. Elrond will be using the business account services of both platforms for our company travel requirements."The recent changes in travel habits put Travala.com & TravelbyBit in a very special position to offer users more convenient payment alternatives. We are very excited about this integration, which offers a great opportunity for the Elrond ecosystem, adding significant utility for the ERD currency." said Beniamin Mincu, Elrond CEO. Leading crypto-friendly accommodation booking service Travala.com and Binance-backed flight solution TravelbyBit h...
---

Just Mining joins Elrond as Genesis Launch Partner & Staking Provider


www.just-mining.com We are excited to announce that Just Mining will operate Elrond Validator nodes to support our Genesis launch and include our blockchain into their service offerings, thus increasing our exposure to the French-speaking communities around the world. The infrastructure provider has a long history of interacting and supporting blockchain protocols ranging from Proof of Work, Masternodes and Proof of Stake. They will apply their deep expertise to operate our technology and provide their feedback & advice as part of the collaborative efforts."It is with great pleasure that we announce this important partnership with Just Mining, which brings experience in blockchain operations, excellence in services, and exposure for our protocol to a large existing customer base, at the same time." said Beniamin Mincu, Elrond CEO. The company was founded in 2017 by Owen "Hasheur" Simonin, whose +160.000 subscribers make him the most influential French-speaking cryptocurrency advocate. The blockchain infrastructure provider has quickly grown to be the biggest in France and has shipped 3,500 mining machines worldwide, configured more than 5,000 masternodes on behalf of its customers and exceeded $3mn in turnover."Our passion for the new internet constantly drives us to explore the latest technologies emerging from the rapidly evolving blockchain space and support the ones we believe will make the most impact. We ...
---

Helios Staking joins Elrond as Genesis Launch Partner & Staking Provider


eliosstaking.com Elrond is ready to provide the internet with the layer of trust it needs, at the speed it requires it. Our technology attracted an important ecosystem of partners and the attention of the crypto space. That is because the hard work of the Elrond team was supported by our community. The capabilities of the Elrond blockchain are constantly demonstrated on the public testnet operated by a network of enthusiast validators. It started with a small group on Riot and has reached hundreds of members. Their constant support and commitment of time, energy, and resources have helped Elrond get to where it is today. The Helios Staking team has been a constant presence in our Validator community. They apply their skills & knowledge to support furthering the Elrond infrastructure landscape, are committed to further educating other members of the community, and help Elrond to onboard newcomers in the blockchain space. We are therefore happy to announce that Helios Staking will extend their development and bootstrapping support beyond the Elrond Mainnet."We're a technology-focused project, but we have gotten where we are thanks to our propensity for thinking in clear business terms about everything that we do. We recognized this similar mindset in Helios Staking, who put forward an impeccable mix of a solid business plan & SecOps procedures. It is a pleasure to work with such partners." said Lucian Mincu, Elro...
---

Battle Report: 7 days, 2 major issues, 2 fixes, improved resilience


Battle of Nodes: Onchained produced two useful results after only 4 days, Anti-flood mechanism prevented consensus in high TPS — fix, Redundant validator setup caused double-signing edge-case & fork — fix, 🌎 1609 validators & 1838 nodes ⚡13.000 max TPS 🆕 6 releases in 7 days 🛠 14 improvements & 16 bug fixesexplorer.elrond.com We have created the Battle of Nodes incentivized testnet events to gain outside perspectives about how our blockchain operates in real-world conditions, understanding the usability of our tools from the perspective of the community of users, validators, and developers, and most importantly for testing its security. The previous two Battle of Nodes events have brought us several insights in the form of issue submissions and vulnerability reports which we have used to further the implementation of our protocol to meet what we envision to be the security & performance standards of an internet-scale decentralized blockchain. 7 days into Battle of Nodes: Onchained and we exceeded the 1500 active validators needed in the first version of the mainnet for two shards and the metachain, and nodes can still join and leave seamlessly. We already have gained a better understanding of running on a full-scale network, thanks to our highly diverse community which was able to unveil improvement potential for our protocol to cope with very specific situations. — Learning 1: ...
---

Elrond Gets Access to Privacy-preserving Smart Contracts via ARPA


rpachain.io Elrond and ARPA have entered into a partnership that will achieve interoperability between the two blockchains, giving applications which use the Elrond blockchain in their technology stack access to secure multi-party computations on ARPA. ARPA is a privacy-preserving computation network which allows multiple entities to jointly contribute different sets of data for mixed computations, without actually revealing one party's data to the others. A trivial example is the Yao Millionaire's problem where Alice and Bob can find out who's richer without revealing how much money each of them has."Achieving privacy for Elrond transactions is an important milestone in our project's roadmap, so we are excited to see ARPA's work on privacy-preserving multiparty computations, and the opportunities created by this partnership for the Elrond ecosystem." said Beniamin Mincu, Elrond CEO. The secure multi-Party computation which ARPA implements in a decentralized and trustless network enables applications using Elrond's highly scalable blockchain to have privacy features which are critical for e-health implementations, data renting, information marketplaces and fintech scenarios, just to name a few. In effect, ARPA will be latching onto the Elrond Layer 1 high-throughput blockchain as a Layer 2 privacy-preserving computation layer. Thanks to their own scalability & efficiency features, ARPA computations will...
---
---
---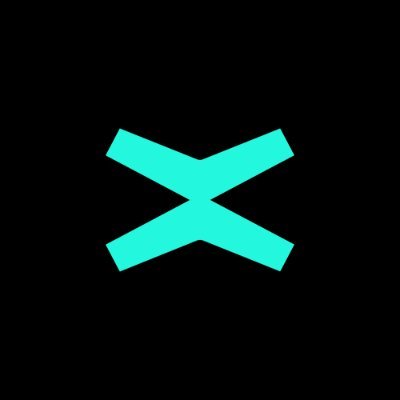 xDay 2023 Day 3: Runtime And MultiversX Launch ZK Rolloups Backed With N...


In the next three days, our team at NewsBTC will cover xDay 2023, an event organized by MultiversX in the Palace of Parliament, Romania. Formerly known as Elrond, the project rebranded in 2022 and focused on the Metaverse, scalability, and global adoption by simplifying users' access to crypto. During the event's final day, security audit firm Runtime Verification announced the launch of PI Squared, a universal ZK Rollup that will run on the MultiversX blockchain. The scaling solution is backed by technology developed by the U.S. National Aeronautics and Space Administration (NASA). Grigore Rosu, CEO and President at Runtime Verification presented this solution on the event's main stage. PI Squared aims to make the MultiversX ecosystem more efficient and attract new developers to ship products on this network by reducing verifying computational claims to verifying mathematical proofs. According to a press release shared with our team, the scalability solution will use a universal proof check implemented via a custom ZK circuit. PI Squared was developed as a programming language and Virtual Machine (VM) agnostic. In other words, developers can work on products with any programming language and bring their app to MultiversX more efficiently while maintaining the underlying security and scalability of the MultiversX blockchain. xDay 2023: Interview With Grigore Rosu, CEO Of Runtime Verification After the presentation at xDay 2023, our team got to speak with Grigore Rosu...
---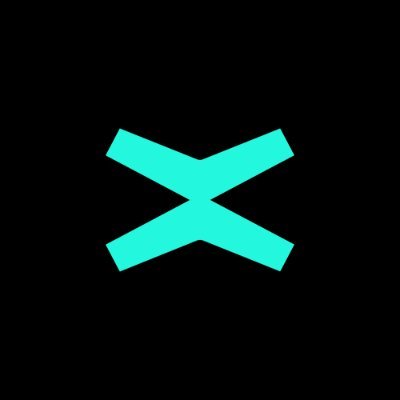 xDay 2023 Day 2: Google And MultiversX Join Hands, How The Big Tech Gian...


In the next three days, our team at NewsBTC will cover xDay 2023, an event organized by MultiversX in the Palace of Parliament, Romania. Formerly known as Elrond, the project rebranded in 2022 and focused on the Metaverse, one of the hottest trends in crypto. On day two of the event, the MultiversX team, spearheaded by Beniamin Mincu, announced a partnership with big tech giant Google. The partners will work on driving adoption and "accelerating" the expansion of Web3 and the MultiversX ecosystem. Google Cloud Pledges Financial Support For MultiversX Ecosystem In conversation with Daniel Rood, Head of Web3 EMEA for Google Cloud, the partners spoke about the similarities in the obstacles faced by Google to reach billions of users. Mincu stated that this partnership with the big tech giant will help the network increase its adoption. The partnership will be supported by "4 pillars," as stated by Rood. In that sense, the big tech giant announced that the data running on the MultiversX will be embedded directly into the Google Cloud infrastructure, adding an extra layer of security for the blockchain. In the past two years, MultiversX, formerly Elrond, implemented a sharding architecture capable of handling over 100,000 transactions per second. The project has focused heavily on providing its users and builders with a secure and scalable infrastructure; this partnership is another step in that direction. The MultiversX CEO stated the following about the ...
---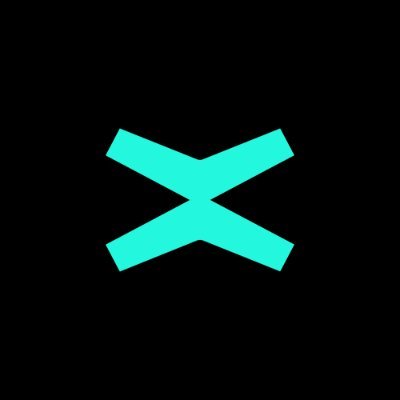 xDay 2023 Day 1: How MultiversX Is Bridging The Metaverse, AI, And Block...


In the next three days, our team at NewsBTC will cover xDay 2023, an event organized by MultiversX in the Palace of Parliament, Romania. Formerly known as Elrond, the project rebranded in 2022 and focused on the Metaverse, one of the hottest trends in crypto. Following The Trend, What To Look For At xDay 2023? In addition to rebranding, the project launched new products, including a "Super App" called xPortal, to expand its ecosystem. The project founder and CEO, Beniamin Mincu, has been vocal about their attempts to provide "real" use cases and value to their users and foster a new financial system supported by blockchain, AI, the multiverse, and other technologies. We went to xDay to explore how MultiversX works to achieve this goal and what makes this ecosystem unique. The event will begin today, October 19th, and will last three days to wrap up this upcoming Saturday, October 21. Mincu told us in an exclusive statement: xDay brings together builders, government officials, executives from major global companies and investors for 3 days of meaningful dialogues on the latest trends and advancements at the intersection of blockchain, AI, Metaverse and Web3. A great opportunity to build bridges across industries and uncover our latest innovations, products and strategic partnerships. The Technological Renaissance Runs On The Blockchain The event will be subdivided into chapters, with the first two chapters dedicated to discussing MultiversX and its ...
---
Multiversx Labs Launches Xportal – App to Reimagine Digital Financ...


[PRESS RELEASE - Sibiu, Romania, 1st March, 2023] Leading technology company MultiversX Labs announces a pivotal moment in the evolution of digital finance and the Metaverse: the launch of the xPortal Super App, offering a new perspective in the way we experience the digital world. The novelty of the xPortal Super App is in offering, for the first time, a suite of incredible features, designed to seamlessly integrate digital finance, money and crypto, with social features such as end-to-end encrypted messaging and AI avatars, along with a portal for Web3 apps and Metaverse experiences. While a true Super App, xPortal is an example of simplicity, ease of use, and beautiful user experience. With just a few taps or the simple sending of a message, you can easily send and receive money, crypto and NFTs, make payments, use a debit card, track investments, and explore the financial, crypto, and NFTs ecosystems. But it's not just about the numbers: with xPortal, you can personalize and unlock new experiences by creating cool AI avatars and enabling interactions and messaging with friends, all within a secure and private environment. "The xPortal Super App is an instrumental step on our mission to build the backbone for a new digital financial system that spans across the physical and the metaverse world. Our ambition is that everyone, no matter where they are or what their background is, should have easy access to secure and efficient financial services that can help them achi...
---
Elrond (EGLD) Will Rally To $80, But this Must First Happen


EGLD's price shows a spark of strength as the price bounced off from $45 with good volume. EGLD continues in a range-bound movement as the price aims to breakout ahead of a rally to $80. The price of EGLD continues to trade above the 50 Exponential Moving Average (EMA) as the price creeps in on the daily timeframe. Despite market uncertainties that have affected the prices of many altcoins in recent weeks, the price of Elrond (EGLD) has remained strong. Elrond (EGLD) has held firm, defending its support as the price remains in a range, with a possible breakout as the price targets $80. The price of Bitcoin (BTC) rose from its low of $19,100 to $19,600 as it attempted to break through to $20,000. A successful breakout will result in relief bounces for the majority of the market's crypto assets. (Data from Binance) Elrond (EGLD) Price Analysis On The Weekly Chart. Despite experiencing some great price movement in recent weeks due to so many partnerships and great projects built on the Elrond network, EGLD has attracted the attention of traders and investors with its unique use case as many look for opportunities to buy. The bear market has had a fair share of the price of EGLD, as the price of EGLD dropped from a high of $500 to a weekly low of $40, where the price was able to form good support to hold sell-offs due to panic. The price of MATIC, after forming good support, price rallied to a high of $68, and the price was rejected to $45 despite showing great stre...
---
Elrond (EGLD) Price May Break Past $56 Hurdle – Here's How


Elrond, together with Polygon and Uniswap, were the three altcoins mentioned in a recent news report by CNBC to watch out for this month as they managed to tally significant gains despite the continued grip of bears in the crypto market. Elrond is currently in a bullish pattern, ready to test the $57.7 resistance marker EGLD could go as high as $67.5 if its bull momentum continues Experts predict the asset ending the year with price closer to its November 2021 ATH Elrond has successfully increased its September 28 price of $45.43 by 10% to trade at $55.65. But the blockchain token improved its performance, painting its chart in green except for its year-to-date price which remained in red, much like the rest of the crypto space. At press time, according to data from Coingecko, the altcoin is trading at $56.50 and is up by 3.9% for the past 24 hours and by 4.8% over the last week. Its 14 and 30-days gains are also impressive, currently standing at 17.8% and 16.2%, respectively. More Good News For Elrond Elrond fell victim to a massive price correction over the past weeks, helplessly going down by as much as 32%. But the asset's current technical analysis chart shows its price is caught in a cup and handle pattern which in crypto space signals recovery. The recovery happened but was short-lived and stopped at $57.5. Incidentally, this is the resistance marker that buyers struggled to surpass. If Elrond resumes its bullish momentum and the crypto successfully breaks th...
---
Elrond (EGLD) Builds Bearish Sentiment, Will Price Coil Up To 80 Instead...


The price of Elrond (EGLD) has shown little relief bounce against Tether as it continues to range in its bearish flag pattern. Although relief bounces are shown by other cryptocurrencies across the market, with some double-digit gains, Elrond's price has struggled to crack those gains. (Data from Binance) Elrond Price Analysis On The Weekly Chart Weekly EGLD Price Chart | Source: EGLDUSDT On Tradingview.com From the chart, the price of Elrond saw its weekly bottom at $40, and the price of EGLD bounced from that region to a price of $57 on the weekly chart as the price is unable to show much strength to trend higher. EGLD weekly candle closed with a bearish sentiment, with the new week's candle looking indecisive. The price has continued to show little or no traction; If the price of EGLD on the weekly chart maintains this structure, it could retest its low of $52 as this is the trendline support region on the weekly chart. For the price of EGLD to trend higher, it needs to break the resistance at $60 with a good volume to have a go at higher prices and double gains. Weekly resistance for the price of EGLD - $60. Weekly support for the price of EGLD - $52. Price Analysis Of EGLD On The Daily (1D) Chart Daily EGLD Price Chart | Source: EGLDUSDT On Tradingview.com The price of EGLD has found itself ranging in a bearish flag channel, trying to break out from what looks like a cage preventing the price from trending higher. EGLD has found its price ranging between $52...
---
Elrond Network Watch: Consider This Before Filling Up Your Wallet With E...


EGLD, Elrond Network's native coin, was able to break free from a falling wedge pattern during an uptrend seen on August 20. According to CoinMarketCap, EGLD is up by 0.77% or trading at $53.58 as of this writing. It can be remembered that EGLD had a stirring bull run last month that has propelled the coin to a spike of 16%. However, since then, the coin has had a massive double-digit decline this August. EGLD apparently treads the same direction with major crypto Bitcoin that has experienced the extreme downswing that affected the crypto market this month. An extrication spotted at a falling wedge usually ticks a spike in price. However, is this surefire sign to go all-in for EGLD? EGLD Hints At Potential Downtrend On the daily graph, EGLD's key indicator shows that the trading momentum is routed in such a way that dispels the belief of a potential bullish reversal. RSI for EGLD looks bleak as it is positioned at 39 or under the 50-neutral region. More so, the coin's MFI is set at 35 hinting a downtrend. The CMF dynamic line is also at -0.09 or set under the central line (0.) which implies a disturbing plunge in terms of pressure on the price of EGLD. The downtrend is further validated by the coin's MACD positioning which is composed mainly of red histogram bars. Since August 15, the MACD line is spotted crisscrossed with the trend line in a downturn. This strongly indicates the increase in EGLD selling pressure seen in the past couple of days. ...
---
Skynet EGLD Capital Fund Raises $40 Million to Invest in the Elrond Ecos...


The investment fund focused on growing the Elrond network – "Skynet EGLD Capital" – raised more than $40 million to further accelerate the development of the ecosystem. Financial backers were leading industry companies, including Binance Institutional, Huobi Global, Morningstar Ventures, Spark Digital Capital, and more. Top Companies Flocking to Invest in Elrond Network A document shared with CryptoPotato revealed that "Skynet EGLD Capital" secured over $40 million in a recent fundraiser, intending to employ the proceeds to boost the growth of the Elrond Network ecosystem. The investment was led by top venture capital firms such as Spark Digital Capital, Woodstock, Morningstar Ventures, and Verko. Leading cryptocurrency companies like Binance Institutional, KuCoin, Huobi Group, and Bitmart also joined the funding round. The $40+ million funds were raised in less than 14 days. Some of the proceeds have already been deployed in different Elrond projects such as Itheum and Maiar Exchange products. Jordy Fiene – Founding Partner at "Skynet ELGD Capital" – said his entity had been a "strong supporter" of Elrond and its technology. "The network is rapidly maturing, and new waves of builders are joining the ecosystem at an unprecedented pace. This is the perfect time to double down on our commitment and support Elrond's journey," the executive added. Beniamin Mincu – Elrond Network Co-Fou...
---
More MultiversX (

#EGLD

) News