| | | |
| --- | --- | --- |
| | EDEN | #EDEN |
---
| | | | | |
| --- | --- | --- | --- | --- |
| EDEN Price: | $0.08 | | Volume: | $1.5 M |
| All Time High: | $9.28 | | Market Cap: | $9.4 M |
---
---
| | | | | |
| --- | --- | --- | --- | --- |
| Circulating Supply: | 114,961,061 | | Exchanges: | 7 |
| Total Supply: | 139,161,061 | | Markets: | 9 |
| Max Supply: | 250,000,000 | | Pairs: | 3 |
---
---
---
The price of #EDEN today is $0.08 USD.

The lowest EDEN price for this period was $0, the highest was $0.082, and the exact current price of one EDEN crypto coin is $0.08181.

The all-time high EDEN coin price was $9.28.

Use our custom price calculator to see the hypothetical price of EDEN with market cap of BTC or other crypto coins.
---
---
The code for EDEN crypto currency is also #EDEN.

EDEN is 1.1 years old.
---
---
The current market capitalization for EDEN is $9,404,848.

EDEN is ranking upwards to #554, by market cap (and other factors).
---
---
There is a big daily trading volume on #EDEN.

Today's 24-hour trading volume across all exchanges for EDEN is $1,470,068.
---
---
The circulating supply of EDEN is 114,961,061 coins, which is 46% of the maximum coin supply.
---
---
---
---
EDEN has limited pairings with other cryptocurrencies, but has at least 3 pairings and is listed on at least 7 crypto exchanges.

---
---
Note that there are multiple coins that share the code #EDEN, and you can view them on our EDEN disambiguation page.
---
---
---
---

Number Crunching vol 1: Eden Relay


A week ago we all watched with great anticipation as Ethereum completed The Merge, moving the network to Proof of Stake consensus. This was also the launch of Eden Relay, now a part of the consensus layer that connects block builders to block producers/validators. To celebrate one week of Ethereum PoS and Eden Relay, we bring you the first volume of a new blog series: Number Crunching. Each volume will provide insight into an Eden Network product through high level stats*, giving you, the reader, some context into how we are doing. So without further ado, we present Number Crunching volume one: — — — — — — — — — — — — — — — — — — — — — — — — — — — — — — — — — — 43,102 - Validators connected to Eden Relay (but likely more when you read this) 🔥 — 37 - Eden Relay blocks sent to validators 📬 — 2.159 - Largest Eden Relay ETH block reward 🏆 — 0.168 - Average ETH block reward for Eden Relay blocks 📈 — 0.061 - Average ETH block reward for all relays** combined (i.e. nearly a third of the value of Eden blocks) 😉 — 248,128 - ETH TVL of Rocket Pool, a top validator that just connected to Eden Relay 🚀 — 224,000 - Approx. ETH TVL of Chorus One, another top validator that just connected to Eden Relay 🎵 — 12 - Cups of coffee our lead dev ...
---

Consensus Layer Infrastructure: Eden Network After The Merge


Block Builder Hub, Custom RPCs, Decreased Token Emissions TL;DR action points at the end of the blog. With The Merge well and truly upon us, the core team has been busy preparing how Eden Network will adapt to Ethereum as it transitions to Proof-of-Stake and proposer/builder separation. Much of our recent focus has been future proofing Eden by embracing PoS blockchains such as Avalanche. While we are big believers in a multichain future, Eden was born on Ethereum and we are excited to grow and evolve with it. Currently on Ethereum PoW, we operate a private transaction network that benefits users via our custom RPCs, mining partners via $EDEN token incentives, and smart contract users via our slot auction/tenant system. This is all achieved through our custom relay, Eden RPC, and custom client, eden-geth. Infrastructure tooling is at the core of everything we do, and post-Merge, where we will exclusively support Ethereum PoS, our main focus will be operating block building infrastructure, while also providing services to other block builders and producers. Our user-focused products share the same backend infrastructure and will also remain operational. — Eden Relay — Block Builder Hub. — Our public relay will continue to operate on Ethereum PoS and is expanding to allow third party access, transforming it into a block builder hub. This free infrastructure provision increases decentralization in the consensu...
---

Eden Network Launches New Liquid Staking Product on Avalanche


yyAVAX is in partnership with Yield Yak and Geode Finance Eden Network is pleased to announce their new liquid staking product is live on Avalanche. In partnership with Yield Yak and Geode Finance, yyAVAX is a yield-bearing derivative that is awarded to AVAX token stakers, aligning incentives between blockchain protocols and users. Proof-of-Stake (PoS) blockchains require users to stake native tokens, in this case, AVAX, to strengthen network security. The more AVAX staked, the more secure the network. However, staked tokens are locked and illiquid, resulting in users missing out on participating in DeFi where yields are often higher than PoS staking rewards. — Aligned Incentives. — Liquid staking solves this incentive misalignment by issuing a derivative token to stakers (yyAVAX) that can be used in DeFi, allowing users to play the important role in network security, while not sacrificing potential DeFi yield. Users can stake their AVAX right now on Yield Yak and will automatically receive yyAVAX of equal value. The product has launched with a 100,000 AVAX deposit cap to ensure the liquid staking and yield-generating infrastructure works as intended. Over time, the cap will be increased and eventually removed completely. We also expect to see yyAVAX integrated into the Avalanche DeFi ecosystem in the near future, where users can earn further yield. — Eden Network's Role. — The landmark partnersh...
---

The Next Evolution of the Gaming Industry


Why you should launch an Avalanche subnet Anyone who has followed the evolution of gaming since Pong in the 1970's understands that few industries have had to develop and adapt as fast as the gaming industry. The pressure from technology and consumers to continue to push boundaries is ever present. Game studios have become multi-billion dollar organizations and have amassed gigantic playerbases who are eager to engage with their favorite gaming universe. There have been many setbacks and broken dreams in this fast paced world as studios continue to battle for the attention of gamers. In recent years, gamers have begun questioning the ever-rising cost of their favorite form of entertainment, and it has become evident that they, the gamers, are as important in building game value as the games themselves. User-generated content and skin customizations are now a standard that games need to succeed, and players are asking why downloadable content and loot box purchases need to be added on top of the original purchase price. In the face of an ever-worsening economy, a backlash like this has potential to become an existential crisis. As a result, studios are facing a reckoning and looking for the next innovation to fix a deteriorating business model and unhappy customer base. Enter Web3. The hype cycle around blockchain has come and gone multiple times, and as the space matures, interesting applications of the nascent technology ...
---

Eden Network Partners With Castle Crush To Provide Validation Services On Upcoming Gaming Subnet


NFT mint scheduled for June, GameFi launch to follow. — Eden Network is excited to announce a new partnership with leading mobile game Castle Crush, to provide validation services on their upcoming Avalanche subnet. Developed by one of the world's largest game publishers, Wildlife Studios, Castle Crush is a popular free-to-play, real-time strategy game with over 75 million downloads and one million monthly active users. With the addition of NFTs and tokenized rewards, Castle Crush will be the first popular mobile game to adapt to the emerging GameFi space, and one of the very first subnets to launch on the Avalanche network. We are also pleased to learn that a desktop version of the hit game will launch in conjunction with their subnet. Their NFT mint is scheduled for early June, and their initial GameFi launch on the Avalanche C-Chain will follow. Their subnet launch is scheduled for later this year.Castle Crush screenshot on Android. Courtesy: Wildlife StudiosWhile we are ecstatic with the success of Castle Crush, we are always looking to push boundaries and stay at the forefront of gaming innovation. It's clear to us that blockchain technology is the next evolution and we are laying our groundwork by partnering with multiple established blockchain-focused businesses, including Eden Network. They share our love for games and ambition for innovation, and have a strong track record of delivering customer-minded p...
---

Eden Network's Liquid Staking Infrastructure Explained


As the launch of Eden Network's new Avalanche liquid staking product is just around the corner, we'd like to provide the community some insight into the infrastructure stack and the services we're providing our partners; so let's dive into exactly where Eden Network's products fit in with the Geode Finance and Yield Yak partnership. First, let's talk about the elephant in the room — when the phrase "core infrastructure tooling" is uttered, the average person starts to switch off. What is often missed is that optimized core infrastructure tooling is paramount to driving blockchain security, TVL and ultimately user growth. This is achieved by optimizing transaction execution for the end user (e.g. transaction ordering) or maximizing yield and unlocking TVL/aligning incentives for DeFi (e.g. liquid staking). Better transactions and higher yields create a flywheel effect by providing a more compelling user experience that drives L1 user growth, resulting in more inflow of TVL, resulting in better blockchain security and more dev mindshare due to the opportunity being created. Our goals when building this infrastructure were to create an efficient and flexible system that would allow us to optimize user yield via our unique yield generation engine, and effortlessly expand onto other PoS blockchains in the future. Each aspect of the infrastructure was designed with the above goals in mind and represents year...
---

The Vital Role of Liquid Staking in Proof of Stake Ecosystems


And how Eden Network will harness it to drive blockchain security, user growth and TVL.. — We recently shared our plans to expand Eden Network into Proof of Stake (PoS) blockchains, and subsequently announced our first foray — a partnership with Yield Yak and Geode Finance to launch a new liquid staking protocol on Avalanche. Eden Network will play a key role by leveraging our expertise in core infrastructure tooling to deliver and optimize the validation layer on Avalanche's P-Chain, ultimately resulting in more secure user yield. In simple terms, the PoS world sees Eden Network become the block producer. — Adverse incentives and missed opportunity cost in PoS ecosystems. — A foundational aspect of Proof of Stake consensus is the incentive structure in place to encourage users to stake their tokens (AVAX in the case of Avalanche), to increase network security and decentralization. In exchange for their stake, users earn rewards in the native token. Users agree to lock their tokens for a fixed period of time and earn a fixed rate of rewards. Currently on the Avalanche network this is about 9% APY, and about 60% of the supply (nearly $22 billion at time of writing) is currently locked, showcasing the popularity of this arrangement. This incentive structure is integral to the security and decentralization of PoS blockchains but it comes with a missed opportunity cost in DeFi TVL — crucially, loc...
---

Yield Yak x Geode Finance x Eden Network team up to bring liquid staking to Avalanche


Eden Network Teams Up With Yield Yak, Geode Finance to Bring Liquid Staking to Avalanche - Introducing yyAVAX Yield Yak is thrilled to announce a first of its kind collaboration for DeFi which has a singular objective — bring more yield than ever to Avalanche users. In partnership with Geode Finance and Eden Network, Yield Yak will launch the innovative yyAVAX token, a yield bearing liquid staking token with token opening ceremony details to be released soon. — TLDR: - Yield Yak will be launching yyAVAX, a new yield-bearing liquid staked version of AVAX which will unlock rewards currently reserved for AVAX staked on the Avalanche P-Chain, Geode will provide the trustless liquid staking product with dynamic withdrawals via Yield Yak's user interface, Eden Network, core infrastructure specialists who redistribute miner extractable value on the Ethereum network, will run validators on the P-Chain and reward yyAVAX holders with additional yield generated from their operations, further boosting the yyAVAX value vs AVAX, Geode's Avalanche Fuji Testnet launch is in progress. Contracts are currently under audit. Launch is being targeted in coming weeks with more details on yyAVAX utility still to come, We believe this to be the most dynamic liquid staking solution yet designed, collaborating multiple projects and protocols together to generate the most value and utility for the yyAVAX end user. — How does i...
---

2022 Proof of Stake Expansion


The Multi-Chain of Madness. — — Eden Network was introduced to the world on August 4, 2021 alongside EIP-1559. — The high profile nature of the launch, its speed of adoption and network utility meant for many users, it was the first time peeling back the curtain to see what happens behind the scenes of transaction execution. Eden Network is driven by a user-centric approach, specialising in developing core blockchain infrastructure tooling, with a track record in leading scalable and secure infrastructure for the benefit of the end user. — A look at the history of Eden Network. — November 2, 2020 — Archer DAO launches, with the goal of creating sustainable miner revenue and strengthening the Ethereum ecosystem, One of Archer's products, ArcherSwap, was used by Vitalik, August 4, 2021 — Archer rebrands to Eden Network, expanding its product and infrastructure tooling while maintaining the original core team, Shortly after launch, Eden Network closed a funding round led by Multicoin Capital; with Alameda Research, Wintermute, Andre Cronje and others joining the round, Eden Network provided users private transactions to protect them from MEV bots and sandwich attacks, which cost traders ~$250M in 2021, A custom geth client was built and maintained and, at its peak, was adopted by over 50% of the Ethereum hashrate, As Eden's user base continues to grow, users continue to benef...
---

So You've Been Sandwiched


2021 Review of Sandwich Attacks on Ethereum. — As we set into 2022, we begrudgingly present a 2021 data review on sandwich attacks on Ethereum. Why begrudgingly? Well…it ain't pretty. The numbers are staggering. Read on to find out how and why DEX traders lost over $250 million to sandwich bots in 2021, and why this will continue in 2022 and beyond. — Data Summary. — The data dashboard can be viewed here. Note: the last page of the raw data includes non-aggregated data, but that shouldn't affect the accuracy of the rest of the dataset. This data was collected from the BigQuery public dataset, bigquery-public-data.crypto_ethereum. This is subset of sandwiches that: Is formed by three transactions — first and last are from attacker sharing from and to address. Middle is from the victim and has a different send address than the first two transactions, Includes swapping to or from wETH, Was profitable for the attacker, The complete data summary appears at the end of the blog. — Why did we bother doing this?. — Well, as you will see from the size of the figures, it's a huge issue that garners very little attention from the wider trading community. We believe, in no uncertain terms, that this is a crisis, and one that will likely result in high user churn over the long term, hampering adoption. There are multiple philosophical approaches to this issue. Some believe it's best to l...
---
---
---
Solana-Based NFT Marketplace Magic Eden Unveils Web3-Focused Venture Cap...


Prominent NFT marketplace - Magic Eden - has announced the launch of a new venture capital fund that will focus primarily on investments in Web3 games. According to the official press release, with the new gaming investments arm, called Magic Ventures, the company expects to tap the 'next wave of creativity and innovation in Web3 gaming.' Tony Zhao, a former key member of Tencent Games, has been appointed as its Head of Gaming Investments Alongside the launch of the venture arm, Magic Eden also announced the expansion of its gaming division. Dubbed 'Eden Games,' the San Francisco-based NFT marketplace will now fund its own games. As part of its expansion plans, Magic Eden has revealed onboarded new gaming leaders and forged new partnerships with game developers. Some of its finalized partnerships include Aurory, Genopets, Mini Royale: Nations, Nekoverse, Remnants, Yaku, Halfwish, VBA, and Sugar Realm. The CEO of the company, Jack Lu, commented, 'The world of gaming is a massive market that has just started to venture into the world of Web3. We intend to deepen our relationships with both gamers and game developers alike to champion the future of games on the blockchain.' The Solana-based NFT marketplace notched a place in the unicorn's league in less than a year since its inception. Just last month, Magic Eden raised $130 million in Serial B round of funding that was co-led by Electric Capital and Greylock, which pushed its valuation to $1.6 billion.
---
NFT Marketplace Magic Eden Raised $130M to Expand Beyond the Solana Ecos...


Leading Solana-based NFT marketplace Magic Eden has becomes a unicorn in less than a year since its launch last September. The latest fundraising round has pushed its valuation to $1.6 billion. The founders vowed to speed up its hiring spree despite the downsizing trend hitting crypto firms amid market slumps. A Multi-Chain Ambition Magic Eden - an NFT marketplace that has accounted for over 90% of the NFT volume on Solana - announced that it had raised an additional $130 million, with its valuation reaching $1.6 billion. This is roughly a tenfold increase from its valuation three months ago, according to a source acquired by Bloomberg. The news came in the context of a growing wave of pessimism clouding the crypto industry, with exchanges like Coinbase and Gemini massively trimming their workforce sizes to survive through the months-long bear market. The company decided to go against the headwind, ready to nearly triple its headcounts to 140 from the current 50 employees. Jack Lu - co-founder of Magic Eden - said NFT transaction volume on his platform has continued to surge in the recent months though the price of SOL has been down more than 80% from ATH. The company had $7.5 million in revenue in May and has been profitable since launch, he added. The platform's goal is to reach $100 million yearly revenue. Reportedly, the predominant platform on Solana is set to use the newly raised capital to expand its primary and secondary marketplaces and support NFT creators. Zhuoxun ...
---
Dragon War is Bringing the Most Exclusive NFT Collections to Magic Eden


NFT strategy game Dragon War has confirmed a partnership with Magic Eden, Solana's fast-growing NFT marketplace. As part of the deal, the play-to-earn project will make Magic Eden its preferred INO launchpad, with 5,000 non-fungible tokens (NFTs) set to go live on the site on May 16, 2022. For the past several weeks Dragon War has been in test mode, and a number of high-profile guilds, VC partners, and KOLs have been busy exploring what the game has to offer and reporting bugs. With the full mainnet launch slated for this quarter, the upcoming NFT sale is a golden opportunity for players to acquire the tokens necessary to win battles, complete quests, climb the leaderboard and trade successfully. Magic Eden, Mammoth Sale Launched last September, Magic Eden has quickly grown to become the largest marketplace for Solana NFTs, with over three times the volume of second-placed Solanart. According to DappRadar, the venue supports a thriving community of traders and NFT collectors, who collectively power weekly trade volume exceeding $5 million. Which makes Magic Eden the perfect venue for Dragon War's vast collection of NFTs. The 5,000 tokens that will be made available on May 16 as part of the Exclusive Epic Dragon collection marks the first time Epic Dragons and Body Parts will be introduced to the community (within the game, each dragon has a unique form based on its elements identified by body parts and fusion). So far, all Dragons and Body Parts introduced from th...
---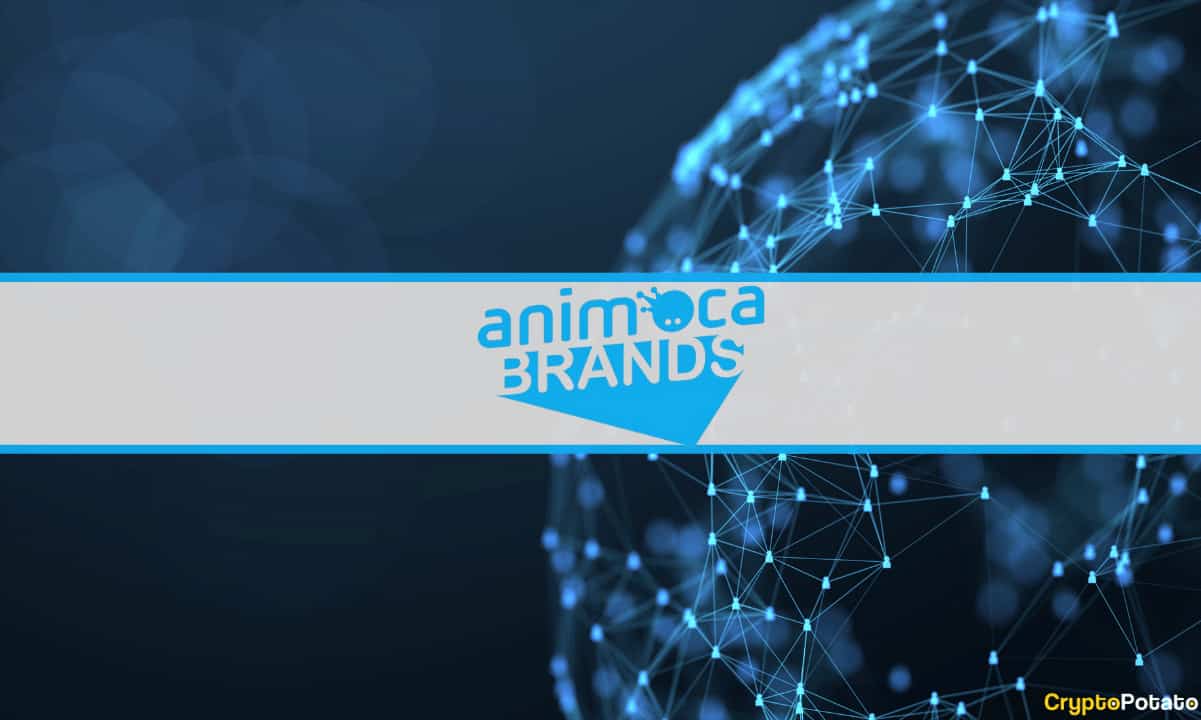 Animoca Brands Acquires French Game Developer Eden Games


Blockchain gaming platform, Animoca Brands, has completed the acquisition of French game developer - Eden Games. The latter is the publisher of popular racing games including Need for Speed: Porsche Unleashed, F1® Mobile Racing, and the franchises Gear.Club, Test Drive, and V-Rally. The focus will be to capitalize on enhancing its REVV ecosystem while introducing more blockchain-powered racing games. Eden Games Acquisition Animoca Brands is on an acquisition spree, with two such deals this year alone. According to the latest announcement, the gaming and venture capital firm plans to utilize Eden Games' expertise and capabilities to focus on enhancing its REVV Motorsport (REVV) ecosystem. It also intends to launch a series of new blockchain-based racing games. Following the announcement, Yat Siu, co-founder and executive chairman of Animoca Brands, stated, 'With its quarter of a century of expertise in building high-quality motorsport video games, Eden Games will enhance and accelerate the development of the REVV Motorsport ecosystem and add powerful value to the REVV community and the racing metaverse.' Launched in 1998, Eden Games was formerly known as Eden Studios. In the next two years, it had expanded its racing expertise and also dipped its toes into other genres. Some of its high-profile partners include BMW, Bugatti, and Porsche, among others. The latest news comes just a week after Engine Gaming and Media, the original owner, revealed selling its 96% interest in E...
---
Solana NFT Marketplace Magic Eden Reveals Airdrop, Plans to Launch DAO


On Tuesday, the Solana-based non-fungible token (NFT) marketplace Magic Eden announced the project is airdropping NFT tickets to existing Magic Eden users and plans to form a decentralized autonomous organization (DAO). On February 21, the Magic Eden project airdropped around 4,000 NFTs to active wallets, and the following day the team announced the DAO roadmap.The Magic Ticket Airdrop and DAO According to the developers of the Solana-based Magic Eden NFT marketplace, a DAO is in the making and the fundamentals behind the change. The team detailed that it started distributing thousands of NFTs to active wallets. Magic Eden (ME) developers created three levels of 'Magic Tickets,' which includes 'OGs – people who first transacted on ME from Sep 17 – Oct 17,' 'Degens – people who first transacted on ME between Oct 18 – Dec 18,' and 'Normies – people who first transacted on ME Dec 19 onwards.' The Magic DAO has three fundamentals which include: A mission and set of rules to which will operate Funding and treasury that can be used to fund and reward certain activities Voting rights to establish operation rules and make key decisions Magic Eden is a popular NFT market and 24-hour statistics indicate it's the 12th largest market by NFT sales volume, according to dappradar.com. Metrics further show the Solana-based NFT marketplace Magic Eden is the sixth largest, in terms of all-time sales volume with $704.15 million. The NFT market has seen 411,5...
---
3D NFT Artist Gal Yosef And Eden Gallery Launch The Meta Eagle Club Coll...


The involvement of the internationally acclaimed Eden Gallery in Gal Yosef's Meta Eagle Club adds a new dimension to NFTs. Meta Eagle Club will feature an evolving artistic vision, exclusive physical gallery events, upscale art, and strong community building. Non-fungible tokens represent a multi-billion dollar industry, yet it is constantly evolving and growing. The upcoming Meta Eagle Club NFT collection illustrates there is still much more to achieve in this industry. Supporting NFT collectors by providing them with physical artwork through Edgen Gallery and its groundbreaking NFT studio RNSNC are just some examples of how NFTs can gain utility. Gal Yosef, world-renowned for his 3D artworks, has a long-term vision for this upcoming collection. Gal is also the Crypto Bulls Society collection artist, which sold out immediately and has yielded over $50 million in sales to date. Moreover, he has worked alongside A-listers, including Justin Bieber and DJ Steve Aoki. All of that hard work has elevated Gal Yosef to a role model in 3D NFT art. His works always feature incredible detail and life-like cartoon avatars. The NFT industry needs to benefit from highlighting accredited artists, as they are the ones who can take non-fungible tokens into the mainstream. With the help of Eden Gallery, Gal Yosef's Meta Eagle Club will become the first installment of a series of his own collections. Those collections will all be part of the Galyverse, a digital art world. Meta Eagle Club will ...
---
More EDEN (

#EDEN

) News