| | | |
| --- | --- | --- |
| | EDEN | #EDEN |
---
| | | | | |
| --- | --- | --- | --- | --- |
| EDEN Price: | $0.039 | | Volume: | $56.5 K |
| All Time High: | $9.28 | | Market Cap: | $4.8 M |
---
---
| | | | | |
| --- | --- | --- | --- | --- |
| Circulating Supply: | 122,874,096 | | Exchanges: | 3 |
| Total Supply: | 145,674,096 | | Markets: | 5 |
| Max Supply: | 250,000,000 | | Pairs: | 3 |
---
---
---
The price of #EDEN today is $0.039 USD.

The lowest EDEN price for this period was $0, the highest was $0.039, and the exact current price of one EDEN crypto coin is $0.03876.

The all-time high EDEN coin price was $9.28.

Use our custom price calculator to see the hypothetical price of EDEN with market cap of BTC or other crypto coins.
---
---
The code for EDEN crypto currency is also #EDEN.

EDEN is 1.8 years old.
---
---
The current market capitalization for EDEN is $4,762,264.

EDEN is ranking upwards to #631 out of all coins, by market cap (and other factors).
---
---
The trading volume is modest today for #EDEN.

Today's 24-hour trading volume across all exchanges for EDEN is $56,508.
---
---
The circulating supply of EDEN is 122,874,096 coins, which is 49% of the maximum coin supply.
---
---
---
---
EDEN has limited pairings with other cryptocurrencies, but has at least 3 pairings and is listed on at least 3 crypto exchanges.

---
---
Note that there are multiple coins that share the code #EDEN, and you can view them on our EDEN disambiguation page.
---
---
---
---

The Next Billion Users: Exploring ERC-4337 Account Abstraction — Part 1


The Next Billion Users: Exploring ERC-4337 Account Abstraction — Part 1 - ERC-4337: Onboarding the Next Billion Users Into the Blockchain Ecosystem ERC-4337 launched in March, introducing the utility of Account Abstraction into the Ethereum and EVM ecosystem. Many celebrated it as "the update that would onboard the next billion users into the blockchain ecosystem". But what actually is account abstraction? Is it really the key to the next billion blockchain users and what does it truly enable? In this content series we will answer these questions while also looking at why Eden Network is so excited by the potential this upgrade holds. In fact, we are so excited that we have already started to develop tooling to support it. — What is Account Abstraction? - — Introduction. — Account Abstraction (AA) is a method of authentication that eliminates the need for private and public keys to access accounts. Instead, it relies on smart contracts to verify the account's identity. Similar to Web2 websites and apps, data abstraction hides all technical complexity and makes everything run smoother for a superior and natural user experience. — Stepping Back From Today to See the Impact of Tomorrow's Change. — If you're currently reading this article, chances are you're already a seasoned blockchain user, and interacting with DeFi apps or minting NFTs has become second nature to you. However,...
---

Introducing 0xProtect: A Smart Contract Registry for Transparent Compliance Coordination


Open Source Solution for Ethereum Transaction Filtering Crypto has recently received significant attention from media, policymakers and regulators; the most notable being the SEC's recent action against multiple crypto businesses and personalities. While the merit of these actions is up for debate, it's clear that regulation is not going away and will remain a relevant aspect of crypto and blockchain into the future. Transaction filtering, specifically related to OFAC's Sanctions List, has been a hot and contested topic within the Ethereum community since The Merge. As a relay operator that respects the list, we have noted a lack of transparent tooling for stakeholders. In the PBS ecosystem, participants need to understand each other's filtering requirements to effectively operate in each role. Rather than guess the contents of each other's filtering lists, we introduce 0xProtect — a smart contract registry designed to aid Ethereum block production stakeholders by maintaining an on-chain copy of OFAC's Sanction List. — Why are we doing this?. — We have identified the need for a transparent solution to the coordination problem between builders, relays and validators in case one or more stakeholders chooses to filter transactions. 0xProtect acts as a transparent registry for affected stakeholders. — Who is it for?. — 0xProtect has been developed for use by key participants in the bl...
---

Ethereum's Beating Heart: The Relay — Generic Commodity or Unique Asset?


Ethereum's Beating Heart: The Relay — Generic Commodity or Unique Asset? - On September 15th, 2022, Ethereum made history with its transition to Proof of Stake, also known as The Merge. With it, came a completely new Ethereum product category: The Ethereum Relay. Validators now use relays to outsource their block production to entities specialized in extracting extra revenue. Relays have become the essential layer between validators and block builders, which in turn cascades down impacting MEV searchers and even user transactions. To the untrained eye, relays look like a generic commodity — a little like an oil pipeline delivering transactions to validators from the transaction pool. If this were true, it would make sense for validators to connect to just one relay with maybe a backup connection in case of failure; connecting to any more would be a waste of computing power. The reality, however, is very different. Multiple relays operate on Ethereum, each with their own unique traits, and their own strategy to generate value for their users. In this article we examine the key traits that differentiate relays, and examine the best data sources to examine, benchmark and compare them. — High Value Traits of Ethereum Relays: The 6 R's - So what makes one relay more valuable than another? How should different stakeholders (validators, builders, searchers, users etc) approach breaking down, analyzing and fi...
---

MEV in a Proof of Stake World: The Fundamental Shift in Value Distribution


From Silent Conspiracy to Community DispensationA fundamental shift in value distribution. MEV is one of the more controversial topics within the crypto community, yet, depending who you ask, you will get many different answers to the question "What is MEV?" In this article we will shed light on crypto's "hidden tax", dive deeper into how the Ethereum MEV stakeholder landscape changed post-Merge, and how everyday users can now be beneficiaries, not just victims of MEV. — What is MEV? - An acronym for Maximal Extractable Value, MEV, in its simplest form, is any strategy used to capture or extract value on-chain. It encompasses a range of activities including arbitrage, lending liquidations, frontrunning and backrunning, among others. Many forms of MEV require transaction blocks to be reordered to achieve the strategy's purpose. Much MEV can be considered benign and may even provide a positive service to the crypto ecosystem. DEX arbitrage, for example, reduces the spread of token prices across multiple exchanges, creating a more efficient market for all participants. There are also forms of MEV, such as sandwich attacks (a common strategy that incorporates frontrunning), that undeniably have a negative impact on the space and are widely considered harmful to the ecosystem. Thus, the perception of MEV is often negative and associated with the negative aspects of the ecosystem. MEV, infamously referred to as E...
---

Ethereum Fundamentals: 2022 Consensus Shift, What Lies Beyond


The Merge Explained, Proposer/Builder Separation, Consensus and Execution Layers Decoded Ethereum's historic transition to Proof of Stake in 2022, commonly known as The Merge, marked a pivotal moment for the crypto industry. Despite the challenges of the year, this event stands out as a memorable and crucial turning point in Ethereum's evolution. In this article, we will delve deeper into the specifics of The Merge, explain Ethereum's dual layer approach, and explore scheduled developments for the world's leading smart contract protocol in 2023 and beyond. — What was The Merge?. — The Merge was a planned transition of Ethereum from Proof of Work (PoW) consensus to Proof of Stake (PoS); the Beacon Chain, which serves as the consensus layer, was introduced as part of this process. Previously referred to as Ethereum 2.0, it operates in conjunction with the Ethereum mainnet (which has existed since genesis), commonly referred to as the execution layer. Along with the consensus mechanism shift, The Merge also introduced proposer/builder separation (PBS), a design feature that divided the key consensus roles of block proposers and block builders. Prior to the shift, both responsibilities were carried out by miners in Ethereum PoW, granting them substantial control over a critical aspect of network consensus and potentially enabling the occurrence of malicious MEV. By separating these important roles, the netwo...
---

Eden Evolution: Looking Back at 2022 and to the Future


If 2021 was the year Eden Network entered the limelight when it rebranded from Archer DAO (launched in November 2020), 2022 was the year we focused on investing, building and shipping towards a sustainable long term project vision. — The Year of Delivering Product - 2022 began with Eden Network making public our intention to embrace our unique market position and focus on growing and building a product set for the multichain future. In retrospect and unforeseen at the time, it turned out to be the perfect year for us to utilize our healthy runway on product R&D, and put our heads down and build. In February, we announced our new partnership with Yield Yak and Geode to launch the liquid staking derivative, $yyAVAX. It launched in July and remains to this day the highest yield liquid staking derivative on Avalanche. The success of this product opened doors for Eden and in May we announced our first subnet validation partnership with the mobile hit game, Castle Crush from billion dollar gaming giant, Wildlife Studios. While, during the first half of the year, much of our public discussion and focus was on the Avalanche ecosystem, it was clear that Ethereum would continue to be a dominating player and behind the scenes we were busily preparing for the launch of our post-Merge products, which we announced in September. The Merge successfully completed on September 15th which also saw Eden launch two new products: Eden ...
---

Eden Gaming Guild: Two Month Update


The Eden Gaming Guild (EGG) has officially been live for two months now. EGG launched with Castle Crush as its pilot game, and we are pleased with the progress and results so far. Much credit is due to our partnership with APEX, who has given us high card rental rate, play-time, centralized card/player management, and meaningful rewards bonus (~20%) on tokens due to their top in-game ranking. We were even approached by multiple Castle Crush clans asking to gain access to our sought after NFT collection which suggests to us that the hunger for NFT gaming is real. At a high level, here are some of the metrics achieved since launch: Successful launch with Castle Crush, Partnership with #1 Castle Crush clan, APEX, Lent NFTs to over 50 unique players, Earning 20% rewards multiplier on $ACS earned, Reached top 11 addresses with most $ACS earned, Earned over 150,000 $ACS tokens, — LEARNINGS. — Our learnings can be broken down into the following points: Clan partnerships are key when lending NFTs, Basic knowledge of crypto amongst blockchain gamers is still low, High quality blockchain games are few and far between, UI, gameplay experience, and wallet interaction are key to adoption, and are equally important as the earnings potential of NFTs, The smooth running and initial success of EGG has been due to our partnership with in-game clans un-affiliated with Eden Network, rather than existing EDEN stakers orga...
---

New Gaming Guild Partnership: Eden x APEX Clan


Eden Gaming Guild (EGG) is happy to announce its partnership with APEX, the #1 ranked clan on Castle Crush. Over 40 players from APEX are now renting Founder & Ascend Castle Crush NFTs from EGG's treasury, which accumulate token rewards for players and the guild's treasury. EGG launched this past month, with Castle Crush as the pilot game. In addition to generating treasury revenue through clan partnerships, the guild also gives additional utility to the EDEN token by allowing EDEN stakers to rent NFTs at an increased token playtime reward-sharing rate. EDEN stakers receive 85% of $ACS tokens earned during NFT rentals, while non-Stakers receive 50%. In addition to receiving higher rewards from gameplay, EGG members limit their exposure/risk by renting rather than buying premium NFTs (that may or may not be liquid). EGG members also always have priority access to NFT rentals above non-members. All persons with more than 100 EDEN staked are automatically members of the EGG. Get and stake EDEN here. — Who is ▪️ Δ Ρ Ξ Χ ▪️?. — APEX is the largest active clan in Castle Crush, boasting 200 active members from 15 countries worldwide. Four clans fall under the APEX umbrella, with three main clans and a fourth clan (APEX Nextgen) that acts as a breeding ground for the next generation of warriors before they move to one of the main clans. In addition to being highly competitive, the clan also holds th...
---

"LET THE CRUSHING BEGIN" — Eden Network Launches Gaming Guild with Castle Crush


"LET THE CRUSHING BEGIN" — Eden Network Launches Gaming Guild with Featured Game, Castle Crush - Eden Network is excited to roll out new utility for the EDEN token through the launch of the Eden Gaming Guild (EGG). EGG gives EDEN stakers complimentary access to performance-boosting NFTs in the blockchain gaming space, some of which are play-to-earn (P2E) & play-to-own (P2O). Eden is spearheading the program with Castle Crush, a mobile real-time strategy game with 1M+ monthly players and a P2E aspect that allows users to earn $ACS tokens as rewards. EGG has 100 NFTs available for EDEN stakers to borrow, which boost in-game card performance and add $ACS token rewards for the player & owner. Eden Network is also an official validation partner for the upcoming Castle Crush subnet. — How does it work?. — Normally, Castle Crush players earn $ACS tokens by leveling up their cards through battlefield victories, and by participating in high-level castle matches & game seasons. The other option for players is to equip NFT card(s), which accelerates the amount of $ACS earned per victory on a daily basis and allows players to start earning tokens from the first-level castle instead of waiting until castle level 9+. $ACS tokens can be used to purchase additional Castle Crush NFTs, or alternatively can be sold on an exchange like Trader Joe. Lastly, players can also decide to upgrade their existing NFT c...
---

Eden Relay: One Month Later


Organic growth, high performance This past Saturday was the one month anniversary of The Merge; Ethereum's landmark transition to Proof of Stake. That also means Eden Relay and block builder launched exactly one month ago, and it's been eventful, to say the least. In the first two weeks, we took a deliberately measured approach to the number of blocks proposed by our builder. We used the time to accumulate and analyze data, test some block reordering strategies, and work on general optimization. The second two weeks is where the fun really began and this graph tells the story. The first red arrow represents the initial upgrade to the Eden builder, which provided a nice bump in blocks proposed. The second red arrow, however, illustrates the subsequent upgrade that was rolled out late on October 8th. The improvements showed instant success, with our proposed blocks increasing by 50% in the following seven days! Throughout all of this, Eden Relay also maintained a block reward of 3x the network average, and for a period of time held the highest average profitability of ALL relays on Ethereum. Steady, organic growth has always been our goal, and we are pleased to see Eden Relay is now consistently amongst Ethereum's top performing relays. Eden Relay is now connected to over 90,000 validators, including Chorus One, SharedStake, Stakin, Stakely.io and Allnodes. This represents more than 20% of the overall hashrate; satisfyi...
---
---
---
Magic Eden Launches Bitcoin NFT Marketplace


Multi-chain non-fungible token (NFT) marketplace Magic Eden has launched a 'fully audited' marketplace on the Bitcoin network as interest in Ordinal NFTs continues to grow. In a press release, Magic Eden said it released the marketplace in honor of Bitcoin's culture. Riding on the 'lightning pace of adoption' that followed the launch of the Ordinal theory, the platform aims to empower collectors and creators, giving them access to appropriate tools. Magic Eden Catches Ordinal Fever Ordinals are NFTs inscribed in the witness portion of BTC transactions. The inscriptions can be images or videos, and they leverage the Taproot soft fork. They are also used to number satoshis on the Bitcoin protocol. The launch of Ordinal NFTs increased user activity on Bitcoin, as users with non-zero bitcoin balances found a non-monetary purpose to be on the network. More than 500,000 inscriptions have been made on the Bitcoin protocol, with the average number of Ordinals transactions per block being 250. Magic Eden's new marketplace allows users to list, bid, buy, and sell these inscriptions, or NFTs. To make this easier, the company has partnered with Bitcoin wallets Hiro and Xverse. 'Creating a marketplace on Bitcoin challenges the status quo and showcases our ability to overcome technical barriers. Now you can easily buy, sell, list, and bid on collectibles with our familiar and intuitive interface on our platform,' the platform said. No Royalties Yet Magic Eden also noted that its marketpl...
---
Magic Eden Launches Bitcoin Ordinal Inscription Market, Partners With Hi...


On Monday, the non-fungible token (NFT) marketplace Magic Eden announced the launch of Bitcoin Ordinal inscription support. Magic Eden said it has partnered with the wallets Hiro and Xverse to 'bring a familiar wallet transaction experience to the marketplace.'Magic Eden's Decision to Launch on Bitcoin Without Royalty Support and Compete With Emerging Markets Magic Eden announced in a recent blog post that it has added Bitcoin Ordinal inscription support to the NFT marketplace. Last year, the Solana-based NFT market expanded to Polygon and Ethereum. With the addition of Bitcoin, Magic Eden now supports a total of four blockchains. The team is also 're-planning a more concerted entry into Ethereum,' according to the blog post. The Bitcoin-centric section of the marketplace currently features several Bitcoin Ordinal inscription collections, including 'Bitcoin Boos,' 'Bitcoin JPGs,' 'BTC Machines,' 'Ordinal Tortoises,' 'Unordinals,' 'Satoshi Punks, and 'Megapunks.' At the time of writing, there were close to 600,000 Ordinal inscriptions on the Bitcoin blockchain, with a total of 567,622 minted. According to statistics from Dune Analytics, the number of Ordinal inscriptions surpassed the 500,000 milestone on March 17, 2023. Magic Eden says the recent move to support Ordinal inscriptions is in line with Bitcoin culture. 'By building on Bitcoin, we contribute to the culture of trust, security, and decentralization that is synonymous with the blockchain,' the NFT marketplace explai...
---
Magic Eden Undergoing Restructuring Process, Lays Off 22 Employees


Following a spree of layoffs across the crypto industry in 2022 – a microcosm of the tech industry at large, which also saw plenty of reductions last year – Magic Eden becomes the latest company to cut its headcount. Restructuring Partly Due to Solana Evolution Magic Eden, an NFT marketplace that up until recently targeted its approach to the NFT market focusing on Solana, has suffered from SOL's drop in value and the apparition of alternative blockchains for other competitive projects. As a result, Magic Eden looks to invest in cross-chain integration. According to the letter from the CEO where the layoffs were announced, the project will also be looking into new tools for NFT creators, as well as "social experiences" and reward systems. 'Since then, our business has grown significantly and the nature of our challenges has evolved. Our focus areas for 2023 include growing traction across chains, developing services for NFT creators, and exploring new use cases like rewards and social experiences. As we established these priorities for the year, we had to take a hard look at what structure and roles are needed.' - reads the statement. Continued Support for Those Laid Off Despite the unfortunate circumstances, Jack Lu – the CEO and co-founder of Magic Eden, stressed that the layoffs are in no way due to a lack of talent but simply due to a change in priorities for 2023. Today is a sad day at Magic Eden. As part of a company-wide restructur...
---
Magic Eden to Reimburse Users Tricked into Buying Counterfeit NFTs


Magic Eden revealed that it will refund all the users who mistakenly bought unverified NFTs that showed up on the collection pages as a result of a recent breach. In a statement, the Solana-based NFT marketplace said that a bug was deployed in an update to two of its features - Snappy Marketplace and Pro Trade tools. As a result, unverified NFTs were listed in these two tools. More technically, the newly deployed 'activity indexer' failed to detect dupe NFTs. Instead, the bug allowed these tokens to evade verification and get listed alongside genuine collections. The development comes days after some Magic Eden users reported seeing strange images on the platform instead of the NFTs, including pornographic images and stills from the TV series 'The Big Bang Theory.' On January 4th, however, the platform confirmed that its smart contract remains secure and added that the incident was an isolated UI issue. According to the update, the breach led to 25 fraudulent NFTs being sold across four collections in the past day. The marketplace is now looking if additional NFTs were affected. 'We have identified in the last 24 hours, the impact was contained to 25 unverified NFTs sold across 4 collections. These unverified NFTs showed up on the collection pages and transactions of unverified NFTs showed up in the activity tabs of the collections. The issue has been resolved as of this morning.' Counterfeit NFTs were also added to high-priced and prominent Solana-based collections A...
---
Magic Eden Blames Unsavory Pics on Third-Party Breach


Solana's largest non-fungible token marketplace Magic Eden recently found itself in a bizarre situation after the platform displayed pornographic images and stills from the award-winning comedy series The Big Bang Theory instead of NFT collections. Shortly after the incident, users began speculating that the NFT marketplace may have been compromised. However, Magic Eden clarified that the incident was caused by a third-party image hosting provider supposedly experiencing a security breach. Magic Eden Not Under Attack Sharing the news on Twitter, the Solana-based NFT platform said it had not been hacked, assuring users that their assets were unaffected by the unsavory images. The announcement came after some of the company's customers reported the incident on Twitter, asking the platform to explain what happened. Anyone else seeing the characters from the series Big Bang Theory very quickly while loading their items on Magic Eden? WTH did I just witness @MagicEden pic.twitter.com/7JFccFfGv9 — Clôwn (@Yaboibeclownin) January 3, 2023 A Twitter user said he saw stills from the Big Bang Theory before eventually seeing their digital artwork on the platform. 'Anyone else seeing the characters from the series Big Bang Theory very quickly while loading their items on Magic Eden? WTH did I just witness,' the tweet reads. Magic Eden explained that a hard refresh before accessing the platform would fix the issue. The glitch appears to have been fixed at press time. ...
---
Solana-Based NFT Marketplace Magic Eden Launches Tool to Enforce Creator...


The non-fungible token (NFT) space may have been spared the brunt of the catastrophic fall of FTX, but the battle for market share continues. Amidst the chaos, Magic Eden - the most popular marketplace for Solana NFTs - announced the launch of a new tool that will enforce royalties on all new collections that opt-in. Built on top of Solana's SPL managed-token standard, the open-source tool is called 'Open Creator Protocol (OCP)' and will help creators to protect their royalties. Additional features, such as dynamic royalties and customizable token transferability, will also be enabled. Creator Royalties in Magic Eden According to the official press release, creators adopting OCP will be able to ban marketplaces that have not imposed royalties on their collections. The tool will impact creators launching new collections starting December 2nd. Royalties will remain optional on Magic Eden's marketplace for new collections that do not use OCP. While highlighting the growing anticipation for solutions to NFT royalties, Jack Lu, CEO and Co-Founder of Magic Eden, said, 'We have been in active conversations with multiple ecosystem partners to identify solutions for creators in a timely manner. Our intention with Open Creator Protocol is to immediately support royalties for creators launching new collections while continuing to coordinate with ecosystem partners for more solutions.' Magic Eden honored creator-set royalties until mid-October this year. However, it faced stiff competiti...
---
Solana-Based NFT Marketplace Magic Eden Unveils Web3-Focused Venture Cap...


Prominent NFT marketplace - Magic Eden - has announced the launch of a new venture capital fund that will focus primarily on investments in Web3 games. According to the official press release, with the new gaming investments arm, called Magic Ventures, the company expects to tap the 'next wave of creativity and innovation in Web3 gaming.' Tony Zhao, a former key member of Tencent Games, has been appointed as its Head of Gaming Investments Alongside the launch of the venture arm, Magic Eden also announced the expansion of its gaming division. Dubbed 'Eden Games,' the San Francisco-based NFT marketplace will now fund its own games. As part of its expansion plans, Magic Eden has revealed onboarded new gaming leaders and forged new partnerships with game developers. Some of its finalized partnerships include Aurory, Genopets, Mini Royale: Nations, Nekoverse, Remnants, Yaku, Halfwish, VBA, and Sugar Realm. The CEO of the company, Jack Lu, commented, 'The world of gaming is a massive market that has just started to venture into the world of Web3. We intend to deepen our relationships with both gamers and game developers alike to champion the future of games on the blockchain.' The Solana-based NFT marketplace notched a place in the unicorn's league in less than a year since its inception. Just last month, Magic Eden raised $130 million in Serial B round of funding that was co-led by Electric Capital and Greylock, which pushed its valuation to $1.6 billion.
---
NFT Marketplace Magic Eden Raised $130M to Expand Beyond the Solana Ecos...


Leading Solana-based NFT marketplace Magic Eden has becomes a unicorn in less than a year since its launch last September. The latest fundraising round has pushed its valuation to $1.6 billion. The founders vowed to speed up its hiring spree despite the downsizing trend hitting crypto firms amid market slumps. A Multi-Chain Ambition Magic Eden - an NFT marketplace that has accounted for over 90% of the NFT volume on Solana - announced that it had raised an additional $130 million, with its valuation reaching $1.6 billion. This is roughly a tenfold increase from its valuation three months ago, according to a source acquired by Bloomberg. The news came in the context of a growing wave of pessimism clouding the crypto industry, with exchanges like Coinbase and Gemini massively trimming their workforce sizes to survive through the months-long bear market. The company decided to go against the headwind, ready to nearly triple its headcounts to 140 from the current 50 employees. Jack Lu - co-founder of Magic Eden - said NFT transaction volume on his platform has continued to surge in the recent months though the price of SOL has been down more than 80% from ATH. The company had $7.5 million in revenue in May and has been profitable since launch, he added. The platform's goal is to reach $100 million yearly revenue. Reportedly, the predominant platform on Solana is set to use the newly raised capital to expand its primary and secondary marketplaces and support NFT creators. Zhuoxun ...
---
Dragon War is Bringing the Most Exclusive NFT Collections to Magic Eden


NFT strategy game Dragon War has confirmed a partnership with Magic Eden, Solana's fast-growing NFT marketplace. As part of the deal, the play-to-earn project will make Magic Eden its preferred INO launchpad, with 5,000 non-fungible tokens (NFTs) set to go live on the site on May 16, 2022. For the past several weeks Dragon War has been in test mode, and a number of high-profile guilds, VC partners, and KOLs have been busy exploring what the game has to offer and reporting bugs. With the full mainnet launch slated for this quarter, the upcoming NFT sale is a golden opportunity for players to acquire the tokens necessary to win battles, complete quests, climb the leaderboard and trade successfully. Magic Eden, Mammoth Sale Launched last September, Magic Eden has quickly grown to become the largest marketplace for Solana NFTs, with over three times the volume of second-placed Solanart. According to DappRadar, the venue supports a thriving community of traders and NFT collectors, who collectively power weekly trade volume exceeding $5 million. Which makes Magic Eden the perfect venue for Dragon War's vast collection of NFTs. The 5,000 tokens that will be made available on May 16 as part of the Exclusive Epic Dragon collection marks the first time Epic Dragons and Body Parts will be introduced to the community (within the game, each dragon has a unique form based on its elements identified by body parts and fusion). So far, all Dragons and Body Parts introduced from th...
---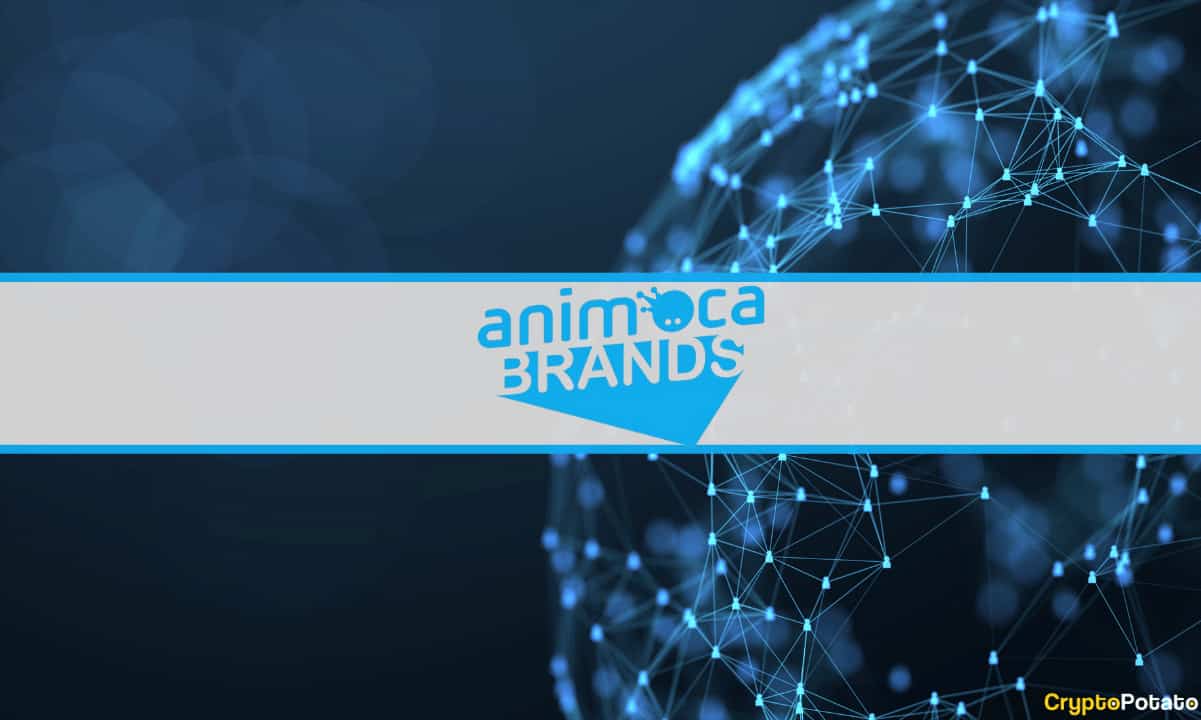 Animoca Brands Acquires French Game Developer Eden Games


Blockchain gaming platform, Animoca Brands, has completed the acquisition of French game developer - Eden Games. The latter is the publisher of popular racing games including Need for Speed: Porsche Unleashed, F1® Mobile Racing, and the franchises Gear.Club, Test Drive, and V-Rally. The focus will be to capitalize on enhancing its REVV ecosystem while introducing more blockchain-powered racing games. Eden Games Acquisition Animoca Brands is on an acquisition spree, with two such deals this year alone. According to the latest announcement, the gaming and venture capital firm plans to utilize Eden Games' expertise and capabilities to focus on enhancing its REVV Motorsport (REVV) ecosystem. It also intends to launch a series of new blockchain-based racing games. Following the announcement, Yat Siu, co-founder and executive chairman of Animoca Brands, stated, 'With its quarter of a century of expertise in building high-quality motorsport video games, Eden Games will enhance and accelerate the development of the REVV Motorsport ecosystem and add powerful value to the REVV community and the racing metaverse.' Launched in 1998, Eden Games was formerly known as Eden Studios. In the next two years, it had expanded its racing expertise and also dipped its toes into other genres. Some of its high-profile partners include BMW, Bugatti, and Porsche, among others. The latest news comes just a week after Engine Gaming and Media, the original owner, revealed selling its 96% interest in E...
---
Solana NFT Marketplace Magic Eden Reveals Airdrop, Plans to Launch DAO


On Tuesday, the Solana-based non-fungible token (NFT) marketplace Magic Eden announced the project is airdropping NFT tickets to existing Magic Eden users and plans to form a decentralized autonomous organization (DAO). On February 21, the Magic Eden project airdropped around 4,000 NFTs to active wallets, and the following day the team announced the DAO roadmap.The Magic Ticket Airdrop and DAO According to the developers of the Solana-based Magic Eden NFT marketplace, a DAO is in the making and the fundamentals behind the change. The team detailed that it started distributing thousands of NFTs to active wallets. Magic Eden (ME) developers created three levels of 'Magic Tickets,' which includes 'OGs – people who first transacted on ME from Sep 17 – Oct 17,' 'Degens – people who first transacted on ME between Oct 18 – Dec 18,' and 'Normies – people who first transacted on ME Dec 19 onwards.' The Magic DAO has three fundamentals which include: A mission and set of rules to which will operate Funding and treasury that can be used to fund and reward certain activities Voting rights to establish operation rules and make key decisions Magic Eden is a popular NFT market and 24-hour statistics indicate it's the 12th largest market by NFT sales volume, according to dappradar.com. Metrics further show the Solana-based NFT marketplace Magic Eden is the sixth largest, in terms of all-time sales volume with $704.15 million. The NFT market has seen 411,5...
---
3D NFT Artist Gal Yosef And Eden Gallery Launch The Meta Eagle Club Coll...


The involvement of the internationally acclaimed Eden Gallery in Gal Yosef's Meta Eagle Club adds a new dimension to NFTs. Meta Eagle Club will feature an evolving artistic vision, exclusive physical gallery events, upscale art, and strong community building. Non-fungible tokens represent a multi-billion dollar industry, yet it is constantly evolving and growing. The upcoming Meta Eagle Club NFT collection illustrates there is still much more to achieve in this industry. Supporting NFT collectors by providing them with physical artwork through Edgen Gallery and its groundbreaking NFT studio RNSNC are just some examples of how NFTs can gain utility. Gal Yosef, world-renowned for his 3D artworks, has a long-term vision for this upcoming collection. Gal is also the Crypto Bulls Society collection artist, which sold out immediately and has yielded over $50 million in sales to date. Moreover, he has worked alongside A-listers, including Justin Bieber and DJ Steve Aoki. All of that hard work has elevated Gal Yosef to a role model in 3D NFT art. His works always feature incredible detail and life-like cartoon avatars. The NFT industry needs to benefit from highlighting accredited artists, as they are the ones who can take non-fungible tokens into the mainstream. With the help of Eden Gallery, Gal Yosef's Meta Eagle Club will become the first installment of a series of his own collections. Those collections will all be part of the Galyverse, a digital art world. Meta Eagle Club will ...
---
More EDEN (

#EDEN

) News