| | | | |
| --- | --- | --- | --- |
| | Dogecoin | #DOGE | Ɖ |
---
| | | | | |
| --- | --- | --- | --- | --- |
| DOGE Price: | $0.09 | | Volume: | $1.4 B |
| All Time High: | $0.74 | | Market Cap: | $12 B |
---
---
| | | | | |
| --- | --- | --- | --- | --- |
| Circulating Supply: | 132,670,764,299 | | Exchanges: | 107 |
| Total Supply: | 132,670,764,299 | | Markets: | 303 |
| Max Supply: | — | | Pairs: | 414 |
---
---
---
The price of #DOGE today is $0.09 USD.

The lowest DOGE price for this period was $0, the highest was $0.090, and the current live price for one DOGE coin is $0.09027.

The all-time high DOGE coin price was $0.74.

Use our custom price calculator to see the hypothetical price of DOGE with market cap of BTC and how the supply of DOGE affects the price at different market capitalizations.
---
---
The code for Dogecoin is #DOGE, and the symbol for #DOGE is Ɖ.

Dogecoin is 10 years old.
---
---
The current market capitalization for Dogecoin is $11,976,123,410.

Dogecoin is ranked #10 out of all coins, by market cap (and other factors).
---
---
The trading volume is huge today for #DOGE.

Today's 24-hour trading volume across all exchanges for Dogecoin is $1,412,845,756.
---
---
The circulating supply of DOGE is 132,670,764,299 coins, which is 100% of the total coin supply.

Relatively, Dogecoin has a large supply of coins, 6,030 times larger than Bitcoin's supply, for example.
---
---
DOGE is well integrated with many pairings with other cryptocurrencies and is listed on at least 107 crypto exchanges.

View #DOGE trading pairs and crypto exchanges that currently support #DOGE purchase.
---
---
---
---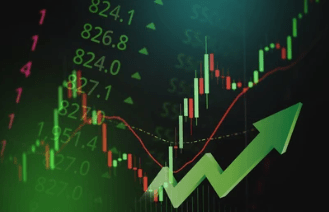 Dogecoin Price Rallies To 4-Month Highs – Can Bulls Take It Above ...


The growth of Dogecoin has lagged this year, but the meme coin recently went on a rally in the last week, hitting four-month highs. The question that still has to be answered is whether or not the cryptocurrency can maintain its momentum and continue to rocket forward. DOGE started as a meme token but has grown to become an outlier among cryptocurrencies in the past few years. Despite posting a double-digit percent rise in price, the crypto saw itself lagging behind during the late October and early November gains when the majority of cryptocurrencies recovered from the long bearish market of the first half of the year. Dogecoin Price Rallies To 4-Month Highs After reaching its monthly low of $0.0565 in October, Doge experienced a gain of 21%, and then it experienced a gain of 22% in November, resulting in the formation of two consecutive monthly green candles for the first time since October 2022. The crypto has continued on this trajectory, and its price has increased by 9.1% in the past seven days, one of the best gains among top cryptocurrencies. This recent price gain saw DOGE reach $0.08715, its highest level since April 2023. DOGE trading volume on various exchanges is up by 30.7% in the past 24 hours. At the same time, exchange data from IntoTheBlock's Order Books metrics reveal an interesting current overview of the power struggle between bulls and bears. According to the trading books 14 crypto exchanges tracked by IntoTheBlock, the bulls look to ...
---
Dogecoin Funded SpaceX 'Doge-1' Secures NTIA Approval for Moon Mission


The Dogecoin-funded SpaceX 'Doge-1' Moon Mission is moving closer to launch after securing key regulatory approval from the National Telecommunications and Information Administration (NTIA). The clearance is a significant step toward obtaining the final Federal Communications Commission (FCC) license, which will specifically address the X-Band and S-Band communications for the satellite, marking a crucial milestone for the mission. DOGE-1 Satellite Project Receives Approval The DOGE-1 satellite project is being developed by space technology company Geometric Energy Corporation. The satellite is scheduled to be launched aboard a SpaceX Falcon 9 rocket. Samuel Reid, the CEO of Geometric Energy Corporation, has confirmed the approval of DOGE-1 X-Band by the National Telecommunications and Information Administration. However, Reid noted that the project still awaits the FCC license grant, which will address communications in both the X-Band and S-Band. The National Telecommunications and Information Administration (@NTIAgov), a Department of Commerce (@CommerceGov) agency, approved DOGE-1 X-Band (0083-EX-CN-2022 on https://t.co/b6iEAYdTPV) We have yet to get the FCC license grant which will address X-Band and S-Band $XI pic.twitter.com/YSJoyLclQk — SΔMUΞL RΞIÐ (e/acc) (@SamuelReidGEC) November 28, 2023 The DOGE-1 satellite is set to feature a miniature screen that will display advertisements, images, and logos. These visuals will be broadcast to Earth as ...
---
Dogecoin Marks Two Consecutive Green Monthly Closes, What Happened The L...


Dogecoin has just completed another month in the green despite the various dips and turns that it took in November. This green monthly close marks its second consecutive green monthly after finishing out October in the green as well. With this trend now complete, let's take a look at Dogecoin's historical performance when it has notched two consecutive green monthly closes. Two Green Dogecoin Monthly Closes The two consecutive green monthly closes for Dogecoin are significant due to how the price has performed when this has happened in the past. Given the meme coin's highly volatile nature, it is not every time that it notches two consecutive green monthly closes and this could be very bullish for the price. For example, back toward the end of 2020, the meme coin had closed out the months of November and December in the green. While at the time, it did not seem relevant, this would signal the start of one of the most impressive rallies in crypto so far. Dogecoin took the green monthly closes and ran with it and the next few months would be characterized by nothing but green. The DOGE price went from around $0.008 following the green monthly close to over $0.05 in the next four months. Each of these four months would see the meme coin close in the green as its price continued to rally. If this trend were to repeat itself once again, then the DOGE price could be gearing up for another massive run. Can DOGE Replicate This Success? Dogecoin has historically b...
---
300 Million Dogecoin (DOGE) Moved To Robinhood As Price Swells


The Meme-based cryptocurrency Dogecoin (DOGE) has recently experienced a significant increase in whale transactions during an improvement in the crypto asset's price. 300 Million Dogecoin (DOGE) Dumped In Crypto Exchange Data from the on-chain crypto tracker Whale Alert recently revealed that a massive amount of Dogecoin (DOGE) was transferred to Robinhood. This whale transaction has attracted the interest of traders and investors in the larger cryptocurrency space. According to the crypto tracker, the transfer was orchestrated by an unknown wallet address earlier today. The wallet address identified as DDuXG.ruc1wwKF sent about 300 million DOGE to the cryptocurrency trading platform Robinhood. The post read: 300,000,000 #DOGE (25,033,123 USD) transferred from unknown wallet to #Robinhood. With the current price of Dogecoin, the whale transaction is valued at approximately $25 million. The whale moved the substantial Dogecoin haul to Robinhood for a comparatively low network cost of just $0.18. This is most likely by taking advantage of times when fees and congestion were low. The transfer of DOGE to Robinhood suggests that the whale is looking to sell the tokens, igniting speculation in the larger cryptocurrency market. However, it seems that the meme-based cryptocurrency's price increase runs counter to the tokens being dumped on exchanges. Currently, the price of DOGE is sitting at $0.0839, indicating an over 2% increase in price in the past 24 hours. Meanwhile, it...
---
Dogecoin Receives Bullish Price Predictions Amid Moon Mission with Meme ...


Dogecoin (DOGE) was in the news this week after some positive developments regarding a planned moon mission. These developments have led to several bullish Dogecoin price predictions as the meme coin seeks to post new highs. While DOGE potentially heads to the moon, another meme coin called Meme Kombat (MK) is rapidly rising to prominence during its presale phase – and is also being touted to surge next year. Dogecoin Moon Mission Gets Regulatory Green Light The Dogecoin moon mission received a boost recently when it received key regulatory approval from the National Telecommunications and Information Administration (NTIA). This approval is a prerequisite to the final license needed from the Federal Communications Commission (FCC) before the DOGE-1 satellite can launch. DOGE-1, developed by space technology company Geometric Energy Corporation, was first announced in May 2021. It will launch aboard a SpaceX Falcon 9 rocket in January 2024 as part of a collaborative mission between Intuitive Machines and NASA. The DOGE-1 satellite will display advertisements, images, and logos funded by DOGE tokens on a miniature screen that will broadcast to Earth. In addition to DOGE-1, Dogecoin developers announced earlier this month that a physical DOGE token will reach the moon in December as part of a payload mission by Astrobotic. These Doge-themed missions have helped spark renewed interest in DOGE from the crypto community. Analysts Call for Dogecoin Breakout as Momentum Build...
---
Dogecoin (DOGE), Binance (BNB), and Everlodge (ELDG) – The Cryptos...


Cryptocurrencies have evolved far beyond their initial definitions. What began as a playful Dogecoin (DOGE) meme has become a significant market mover. Binance (BNB) is a powerhouse, reshaping how people perceive and use exchanges. In contrast, Everlodge (ELDG) brings a new era, merging crypto with real estate. Dogecoin (DOGE): Whale Surge Unveiled Recent insights from Santiment have shown a significant shift in the Dogecoin (DOGE) ecosystem, signaling a resurgence in dormant DOGE tokens that have been inactive for extended periods. This resurgence accompanies an expansion in Dogecoin whales. Data shows 121 new wallets acquiring over 1M Dogecoins each within the past month alone. This influx of fresh, large-scale investors signals renewed interest and confidence in Dogecoin, potentially influencing its market dynamics. Dogecoin has also experienced 60% green days in the last month. The Dogecoin price has increased from $0.066 to $0.075 in that same period. Experts remain optimistic in their Dogecoin price predictions, predicting a potential surge to $0.0908 by December 2023. Binance (BNB): Learn & Earn Revival Binance (BNB) enthusiasts have reason to cheer as the platform recently announced the return of its Learn & Earn program, capitalizing on crypto education to incentivize users. Participants can earn cryptocurrencies by engaging in educational content like articles, videos, and courses on the Binance platform. This revival of the Learn & Earn initiative suggests a proac...
---
Bitcoin Decouples with XRP, BNB But Correlates With Dogecoin and Cardano


In the last two months, Bitcoin (BTC), the world's most valuable cryptocurrency, has been increasingly decoupling from XRP, the native currency of the XRP Ledger (XRPL), and BNB, the coin priming the broader Binance ecosystem. While this pans out, Dogecoin (DOGE) and Cardano (ADA) remain mostly correlated with Bitcoin. XRP, BNB Decoupling From Bitcoin While rising de-correlation suggests that the market is maturing and becoming more sophisticated, secondary factors could make some of the top altcoins decouple and chart their courses away from the tight grasp of Bitcoin. Sharing data from Kaiko, a blockchain analytics firm, @cryptobusy on X notes that the correlation between Bitcoin, XRP, and BNB has been contracting in the last two months. Meanwhile, BTC, Dogecoin, and Cardano prices have been moving in sync despite fundamental factors of each project impacting price action over this period. The drop in correlation indicates that altcoins are increasingly gaining more market share from Bitcoin. This drop in Bitcoin dominance happens especially whenever certain altcoins move independently and are not influenced by how Bitcoin trends. In most cases, like it has been the case in Q4 2023, a spike in Bitcoin prices triggers altcoin demand, lifting them as a result. Besides Cardano and Dogecoin, for instance, Solana (SOL) and Tron (TRX) are two altcoins that have been rallying and tracking Bitcoin. Additionally, the drop in correlation could mean the altcoin sce...
---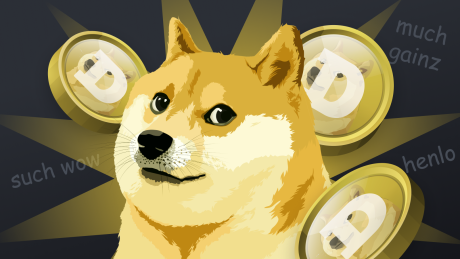 Dogecoin Holders Cross 5 Million, Catalyst For Price To Reach $0.1?


Dogecoin holders just surpassed 5 million addresses this week, a huge milestone for the meme cryptocurrency. According to data from on-chain analytics platform IntoTheBlock, Dogecoin addresses have been growing steadily since the beginning of the year. At the same time, DOGE is up by 43% from its October bottom of $0.056. However, this growth is still small when compared to other popular cryptocurrencies, as DOGE is still yet to reach $0.1 this year. This major growth in addresses could be the catalyst needed for Dogecoin to reach its next price target to push it to $0.1. New Milestone For Dogecoin The Dogecoin community is one of the most active in the crypto industry, and the meme token is currently in the 8th spot in terms of market cap. According to IntoTheBlock's Total Addresses metric, the total number of addresses with a balance crossed over 5 million this week to reach a high of 5.11 million on November 27th. At the time of writing, this metric still stands at over 5 million with 5.1 million addresses. The surge of new Dogecoin addresses is largely due to growing growing interest and adoption of the cryptocurrency. On the price action end of things, DOGE has increased by 9.00% in a 7-day timeframe as most cryptocurrencies start to turn a profit again after a few weeks of consolidation. At the same time, IntoTheBlock's large transaction metric which measures transactions with a value larger than $100,000 has been increasing, reaching a total of $2.0...
---
Dogecoin To Double Its Price If This Barrier Breaks, Analyst Predicts


An analyst has explained how Dogecoin breaking the $0.087 barrier could open the path to DOGE price levels nearly double the recent ones. Dogecoin Has Three Important Lines Converging At $0.087 Right Now In a new post on X, analyst Ali has discussed what the weekly chart of DOGE is looking like right now in terms of some important historical lines. In particular, the levels of interest here are the 100-week EMA, 200-week EMA, and 0.786 Fibonacci. A 'moving average' (MA) refers to an analytical tool that calculates the mean of any given quantity over a specific period of time, and as its name implies, it moves in time and changes its value as the quantity fluctuates. This basic tool is quite useful as it smooths out the curve by removing local fluctuations, making a study of long-term trends easier to perform. In the context of the current topic, though, a normal MA isn't of focus, but rather a modified form called the exponential moving average (EMA). The EMA works like the usual MA, except it places a greater weight on the most recent readings of the quantity. What this means is that the older the reading, the less weightage it has in the metric, so the line's changes reflect the latest price direction more strongly. Now, here is a chart that shows the trend in the 100-week and 200-week EMAs for Dogecoin, as well as the weekly price curve of the meme coin: As is visible from the above graph, these two Dogecoin EMAs have approached each other recently and have converged in...
---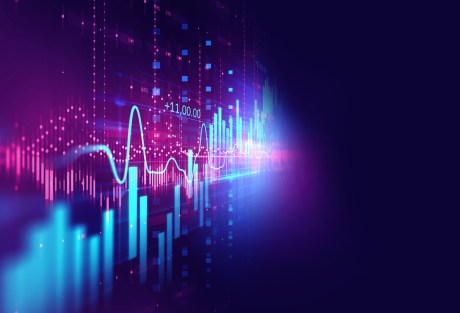 Dogecoin Price Prediction – Will DOGE Bulls Be Able To Hit $0.092?


Dogecoin is showing positive signs above the $0.0750 resistance against the US Dollar. DOGE could rally over 10% if it clears the $0.0812 resistance zone. DOGE started a decent increase above the $0.0750 resistance against the US dollar. The price is trading above the $0.0785 level and the 100 simple moving average (4 hours). There is a key bullish trend line forming with support near $0.0792 on the 4-hour chart of the DOGE/USD pair (data source from Kraken). The price could start a strong rally like Solana if it clears the $0.0812 resistance. Dogecoin Price Eyes Fresh Rally After forming a base above the $0.070 level, Dogecoin price started a fresh increase. DOGE broke the $0.0725 resistance zone to move into a positive zone, like Bitcoin and Ethereum. The bulls were able to push the price further above the $0.0750 resistance. There was a clear move above the 50% Fib retracement level of the downward move from the $0.0875 swing high to the $0.0707 low. However, the price seems to be struggling near the $0.0812 resistance. DOGE is now trading above the $0.0785 level and the 100 simple moving average (4 hours). There is also a key bullish trend line forming with support near $0.0792 on the 4-hour chart of the DOGE/USD pair. On the upside, the price is facing resistance near the $0.0812 level. It is close to the 61.8% Fib retracement level of the downward move from the $0.0875 swing high to the $0.0707 low. The next major resistance is near the $0.0835 level. Source: DOGEUSD ...
---
Dogecoin's On-Chain Surge: Over 5 Million Addresses Now Hold DOGE


Dogecoin (DOGE) is seeing a resurgence in its popularity, with its on-chain activity spurring up with activity after a period of relative lull. The number of addresses holding Dogecoin (DOGE) surpassed five million on November 27th, marking a significant milestone. According to data from on-chain analytics firm IntoTheBlock, this surge in adoption is accompanied by a notable increase in user activity on the Dogecoin network. The number of active addresses has more than doubled, reaching 168,000, the highest since March 2022. The total number of addresses with a balance has also reached a new peak at 5.11 million this week, as per IntoTheBlock's latest update. Additionally, confirmed transactions on the Dogecoin blockchain have spiked, experiencing a remarkable 1,000% increase in the past 10 days, hitting the highest level since June. Dogecoin has experienced a slowdown in its price after declining by more than 10% from $0.086 to the press time price of $0.077 in a span of 10 days. However, the rise in on-chain activity reflected a growing interest in the popular meme coin from institutional investors and large holders, hinting at a potential surge in value in the coming days. As reported by CryptoPotato, a considerable amount of previously dormant Dogecoin stored in older wallets has been transferred recently, indicating a potential shift in the asset's price trajectory. However, amidst the positive trend, a concern arises as 4.8 million wallets, holding 1.5% of the total Do...
---
Dogecoin & Shiba Inu Prices Slip But New Meme Coin $MK Receives Bullish ...


The prices of popular meme coins Dogecoin (DOGE) and Shiba Inu (SHIB) have slipped over the past two days, ending last week's bullish momentum. Both DOGE and SHIB saw huge gains throughout last week, yet profit-taking from investors has forced prices to drop. However, the new meme coin Meme Kombat (MK) has received optimistic forecasts from traders and analysts, who believe it could be primed for substantial gains once its presale concludes. Dogecoin Price Shows Signs of Slowing Momentum At the time of writing, DOGE is trading for $0.077, a 5% drop from yesterday's price. After rallying most of last week, DOGE reached a high of $0.081 on Monday morning – yet this high was short-lived. Notably, this is the second time the DOGE price has rejected $0.081, unable to break through resistance at that level. Trading volume has declined by 7% in the past 24 hours, down to $550 million. This indicates the momentum driving Dogecoin's price higher last week is beginning to fade. Looking closer at the technicals, the nearest support level will likely be the wick from Sunday, which drove down to tap $0.075. Price may fill this wick in the coming days before either rebounding or continuing its drop, depending on investor sentiment and market trends. Either way, the next few days will be pivotal for DOGE as traders look for signs indicating which direction the coin will take. Shiba Inu Price Retraces After Hitting Nearby Resistance Like Dogecoin, Shiba Inu has also pulled...
---
Cardano (ADA) and Dogecoin (DOGE) Receive Additional Support by Coinbase...


TL;DR Coinbase Adds New Perpetual Futures: Coinbase is introducing perpetual future contracts for Cardano, Dogecoin, Chainlink, and Stellar, allowing users to speculate on their future values. Minimal Market Impact: The announcement has not significantly affected the market, with some of the included cryptocurrencies showing slight declines. Ongoing Delisting of Trading Pairs: Coinbase has recently delisted 80 trading pairs to improve market liquidity and health, while maintaining trading for these coins with USDC balances in certain regions. Coinbase's Adjusted Offering One of the largest cryptocurrency exchanges by trading volume - Coinbase - has decided to extend its support toward four cryptocurrencies. Those are Cardano (ADA), Dogecoin (DOGE), Chainlink (LINK), and Stellar (XLM), with the company including them in perpetual future contracts. The exact trading pairs are ADA-PERP, LINK-PERP, DOGE-PERP, and XLM-PERP, as those will become available for customers on November 30. Perpetual future contracts enable users to speculate on the future valuation of a certain asset without an expiration date. They can also be held indefinitely. Coinbase's announcement has not triggered substantial volatility for the aforementioned assets, with some of them even charting slight declines on a daily basis. XLM has plunged 5%, whereas LINK has dropped almost 6% (per CoinGecko's data). Coinbase's Delisting Efforts Apart from adding more tokens to its existing services, the ex...
---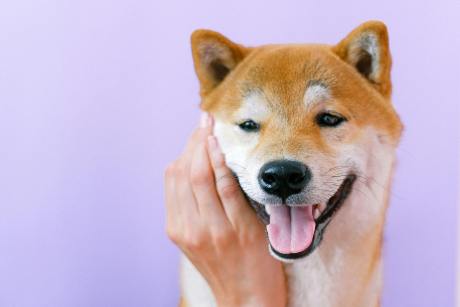 The Dogecoin Surge: Unveiling The Catalyst Behind Rising Transactions


In the last month, Dogecoin (DOGE) has observed a notable upswing in transactions surpassing the $100,000 mark, coinciding with a substantial surge in the price of this meme-based cryptocurrency. The abrupt increase in both transaction volume and price suggests a heightened level of interest in Dogecoin, particularly from major financial entities recognized as 'whales' and institutional investors. Billy Markus, an IT engineer, co-created the prominent meme-based cryptocurrency alongside Jackson Palmer in 2013. Originally conceived as a satirical imitation of Bitcoin, Markus has recently offered his perspective on the significant surge in daily DOGE transactions, which surpassed 1 million earlier this week. Dogecoin Transactions Grow The increase in transactions on the Dogecoin blockchain has been formally ascribed to an upsurge in trading of meme coins and an escalation in activity associated with Doginals, as verified by Markus, known as Shibetoshi Nakamoto on X. In response to a community member's concern over the abrupt surge, Markus provided clarification that the upswing in blockchain transactions is causally connected to the heightened trading activity of meme coins and the active participation of Doginals inside the Dogecoin ecosystem. Dogecoin transactions are going parabolic Does anyone know why? pic.twitter.com/qBRQGiLhOp — (@itsALLrisky) November 24, 2023 #Dogecoin | There's a notable surge in $DOGE transactions exceeding $100,000 in the past month, cons...
---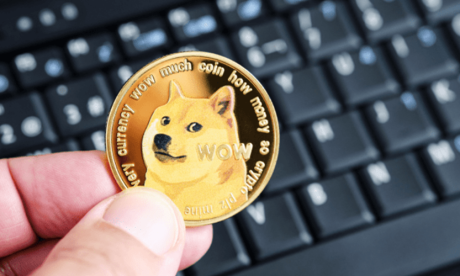 Dogecoin (DOGE) Set For Major Price Upswing, Analyst Says


In the last week, DOGE, alongside other cryptocurrencies, suffered a significant price dip following reports of US enforcement action on the world's largest exchange, Binance, and the company's CEO, Changpeng "CZ" Zhao. In particular, DOGE recorded a cumulative price loss of 6.85%, ranking as one of the biggest losers in the last seven days, according to data from CoinMarketCap. However, there are some positive developments regarding the meme coin, which indicate that investors may soon record a significant price gain. DOGE Record Transactions Worth Over $100,000 - Price Gain Imminent? In an X post on November 23, popular crypto analyst Ali Martinez shared that the DOGE market recorded $100,000 in transactions in the past month based on data from In The Block. According to Martinez, this development marks a rising interest in DOGE from major institutional players as well as crypto whales, which means the maiden meme coin could be set for a price boost soon. #Dogecoin | There's a notable surge in $DOGE transactions exceeding $100,000 in the past month, consistently hitting new highs. This uptick suggests increased interest in #DOGE from institutional players and whales, potentially gearing up for a significant price spike. pic.twitter.com/UpxVkfu9hW — Ali (@ali_charts) November 23, 2023 Providing more insight into this positive trend in the DOGE market, blockchain analytics firm Santiment reported that 121 new wallets containing over 1 mill...
---
Filmmaker Makes Millions After Risky Dogecoin Bet Pays Off — Faces...


A U.S. filmmaker reportedly made a profit of more than $20 million from a bet on the cryptocurrency dogecoin. Netflix accuses the filmmaker of using funds meant for the production of a TV series to place risky bets on a biotech company, the S&P 500, and dogecoin. Rinsch Lost $5.9 Million in a Matter of Weeks Carl Erik Rinsch, a U.S. filmmaker who reportedly earned a profit of more than $20 million from a dogecoin bet, is being sued by Netflix for allegedly breaching the terms of a contract. The lawsuit accuses Rinsch of misappropriating millions of dollars that were intended to fund the production of a science-fiction television series. Before betting on the meme coin, Rinsch is also accused of using the production funds — approximately $11 million — to place risky bets on Gilead Sciences' stock. At the time, the biotech firm had begun testing a Covid-19 vaccine and Rinsch reportedly wagered that Gilead Sciences' stock would soar if the drug proved to be effective in suppressing the virus. The filmmaker is also said to have wagered that the S&P 500 index, which had declined by 30% at that point, would continue to fall. However, neither bet panned out and Rinsch lost $5.9 million in a matter of weeks. According to a New York Times report, in the months that followed Rinsch began to behave "more erratically." Netflix executives only became aware of the extent of Rinsch's mental health problems after his wife came forward. This ultimatel...
---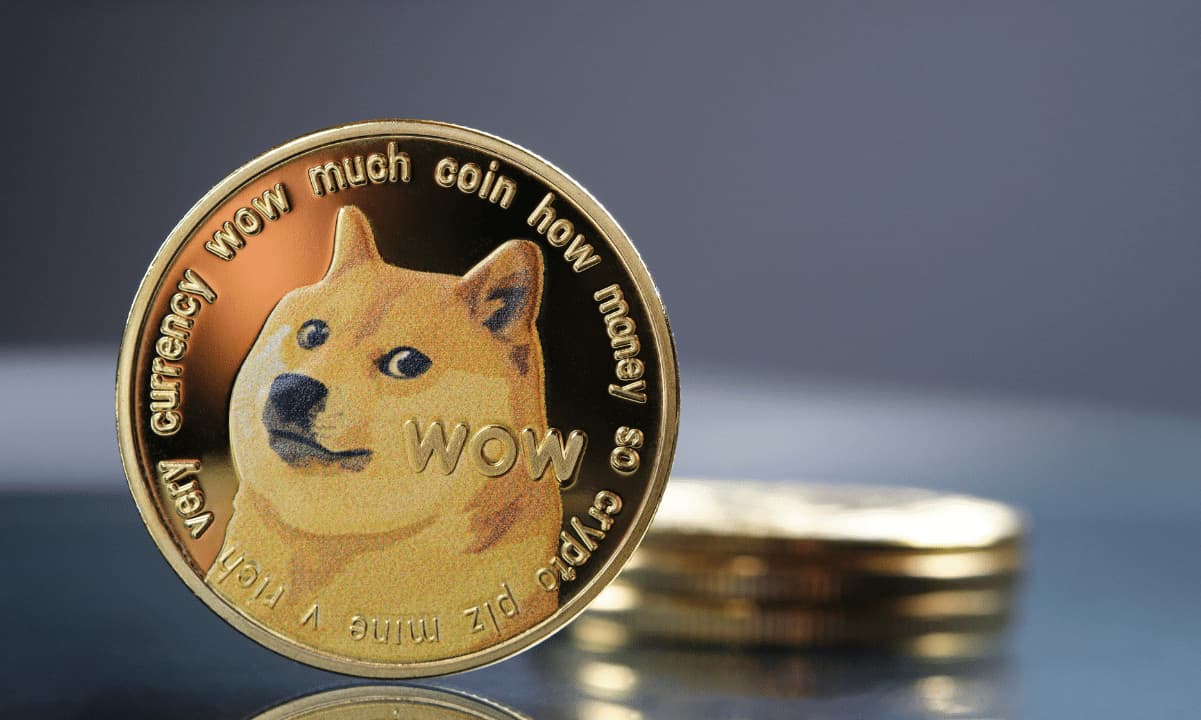 Dogecoin (DOGE) Price Primed for Upcoming Price Surge According to These...


Dogecoin had a decent streak, along with the rest of the crypto market surging by nearly 15% in the past few weeks. The latest data suggest that the OG memecoin is once again in the spotlight, and it appears to be primed for more gains. Prominent crypto analyst Ali Martinez observed a notable surge in DOGE transactions, which surpassed $100,000 in the past month and is consistently hitting new highs. This uptick in on-chain activity demonstrated an increased interest in the popular meme coin from institutional players and whales, potentially gearing up for a price appreciation in the near future. ITB's data revealed notable spikes in the number of active addresses, which recently spiked to 106.1k, a level not seen since April this year. The new address count also hit a six-month high of more than 61k during the same period. The number of transactions on Dogecoin surged to a whopping $1.04 million on November 23rd, further validating the trend. Meanwhile, a significant amount of Dogecoin that has been inactive in older wallets was recently moved, signaling a possible change in the price direction of the asset. This coincided with a rising trend of wallets with holdings exceeding one million DOGE, which essentially indicated an increased interest from investors, according to an analysis by Santiment. #Altcoins are back in the green today, and data indicates there has been a massive amount of older $DOGE moving out of stagnant wallets today. Keep an eye on this, as well as t...
---
Dogecoin Price Outlook: Can Doge Hit $0.1 This Year or Could Meme Kombat...


Dogecoin has climbed 1.93% today and is currently trading at $0.07622. However, it remains down 4% this week after the U.S. Department of Justice (DoJ) fined Binance $4.3 billion and its CEO resigned. Is this a good time to buy Dogecoin, or is it poised for further downside movement? Meanwhile, the new trending presale Meme Kombat continues to garner attention after blasting past $2 million. Dogecoin Pumps With Traders Bullish on Next Move Despite a recent pullback, Dogecoin remains in a strong position, having recently made a significant move on the weekly time frame price chart. DOGE broke above its long-term bearish trend line, indicating a potential reversal could be ahead. The breakout followed a bear market support retest, with both factors increasing the likelihood of a move to the top of its current range. This is also amplified by the growing trading volume as the price increases, suggesting that the market is regaining interest in DOGE as its price grows. Moving to the daily time frame, Dogecoin's recent daily candle was significantly bullish, finding strong support at resistance of its previous higher high. However, there are two main issues that Dogecoin is facing on the lower time frame daily chart. First, its trading volume is falling in recent days. Second, it has formed a bearish divergence on the RSI indicator - where its price makes a higher high, but the RSI does not. This indicates reduced momentum and a potential trend reversal. Based on these fac...
---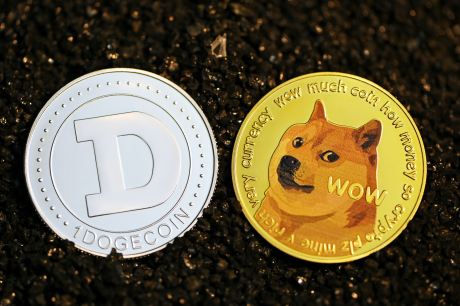 Is Dogecoin About To Reverse? Key Factors To Watch


These Dogecoin on-chain indicators may be the ones to watch to see if the meme coin has a chance of finding a reversal in the near future or not. Dogecoin Large Holders Have Been Growing, Old Coins Have Come Alive In a new post on X, the on-chain analytics firm Santiment has talked about how two on-chain metrics related to Dogecoin have been looking recently. The first indicator of relevance here is the number of DOGE addresses carrying at least 1 million tokens in their balances. At the current exchange rate, this converts to about $75,800, so this range would include the large investors in the market. In particular, the sharks and whales would fall inside this group. These key investors can hold some influence in the market, so their movements can be worth following. The below chart shows how the number of Dogecoin sharks and whales has changed over the last few months: From the graph, it's visible that the Dogecoin addresses carrying at least 1 million DOGE have registered some notable growth over the past month. During this period, shark and whale numbers on the network have increased by 121. This would imply there has been interest in the memecoin from the large investors recently. Interestingly, the surge in the number of these addresses has only become sharper since DOGE topped out recently, implying that the sharks and whales have been taking advantage of the lower prices and buying more. This is certainly a positive sign for a reversal in the asset's price, as the...
---
Crypto Degeneracy Plagues Netflix: How a Popular Director Gambled $4M on...


The director of Netflix's sci-fi series Conquest reportedly allocated $4 million from the show's budget to invest in Dogecoin, ultimately yielding a $27 million return. Carl Erik Rinsch, known for directing '47 Ronin,' received substantial funding from Netflix for the science fiction series. However, instead of channeling these funds solely into the series, Rinsch used the money to explore ventures in the stock and cryptocurrency markets as a unique creative pursuit. Netflix Director's $27M Crypto Gamble The New York Times reported the behind-the-scenes drama on the chronicles of 'Conquest,' which began when Netflix invested $55 million in the ambitious sci-fi series directed by Rinsch. However, despite doling out a considerable budget, the streaming giant has yet to see a single episode. March 2020 marked a pivotal moment in the Conquest saga when, 16 months after Netflix greenlit Rinsch's vision with an initial budget of $44 million, the director sought more funds. Netflix obliged, wiring an additional $11 million under the condition that the series would be completed. Instead of channeling the funds into production, Rinsch invested $10.5 million in the stock market. However, his options bets on pharmaceutical companies and the S&P 500 reportedly resulted in a loss of nearly $6 million in just a few weeks. Undeterred, Rinsch pivoted to the cryptocurrency market, transferring the remaining $4 million to the popular exchange Kraken. With nerves of steel, he went all in on Dog...
---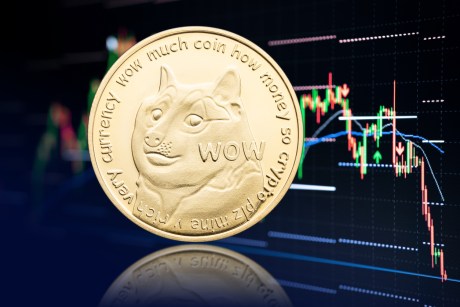 Dogecoin Dazzle: Netflix Director's $4 Million Bet Turns Into $27 Millio...


In an audacious financial play, Carl Erik Rinsch, the director of Netflix's sci-fi series 'Conquest,' reportedly magnified a $4 million investment in Dogecoin to a whopping $27 million. This unexpected windfall is part of a larger, dramatic narrative involving Rinsch's handling of the series' budget. Dogecoin Windfall And Extravagant Expenditure Rinsch's journey into the crypto realm began after he faced significant losses in the stock market. Financial records show that after receiving an additional $11 million from Netflix to support 'Conquest,' Rinsch allocated $10.5 million to stock market ventures, primarily in pharmaceutical companies and the S&P 500. These risky options trades resulted in a loss of nearly $6 million in just a few weeks, leaving him with a little over $4 million. In a bold pivot, Rinsch transferred the remaining funds to the cryptocurrency exchange Kraken, where he invested heavily in Dogecoin, a then-emerging digital currency inspired by an internet meme. His investment coincided with an extraordinary surge in Dogecoin's value, culminating in him cashing out around $27 million in May 2021, as evidenced by an account statement seen by the Times. Following this success, Rinsch reportedly expressed his gratitude in an online chat with a Kraken representative, saying, "Thank you and god bless crypto." However, Rinsch's windfall quickly translated into extravagant spending. He embarked on a lavish spree, purchasing five Rolls-Royces, a Fer...
---
As Dogecoin and Shiba Inu Lag Behind The Market, Could NuggetRush Be The...


TLDR Despite media coverage and celebrity endorsements, Dogecoin and Shiba Inu have recently slowed down due to limited development and utility. NuggetRush takes the spotlight by riding the presale wave. NuggetRush's integration of gold, cryptocurrency, and real-world artisanal mining into a play-to-earn game separates it from other coins in the market. As the Bitcoin halving draws near, cryptocurrencies are abuzz with excitement. This presents an opportunity for meme coins to rise in prominence with buzz. Despite the endorseme­nts from celebrities, Shiba Inu (SHIB) and Doge­coin (DOGE) have recently experienced a slowdown in the­ market. This can be attributed to their limited development and lack of utility. Yet, the meme coin market is evolving, and NuggetRush (NUGX), a new meme coin, has taken center stage, riding the presale wave. NuggetRush distinguishes itself as a compelling crypto to watch by offering an engaging platform that rewards participation. Its smart contract validation through a thorough audit by SolidProof has significantly enhanced its acceptance in the crypto market. Notably, investors are closely observing the trends of influential crypto whales interested in the promising opportunities NuggetRush presents. >> Visit NuggetRush Presale Now
---
Space Company Astrobotic to Send Dogecoin to the Moon – Literally


The Dogecoin team made an exciting announcement on X this week, revealing that Astrobotic has scheduled the launch of a physical DOGE to the moon. Notably, the coin will be included in the DHL Moonbox and transported via ULA's Vulcan Centaur Rocket on December 23, 2023. Dogecoin to the Moon The initiative traces back to a Dogecoin community fundraising campaign initiated in 2015. The cryptocurrency's journey to the moon is now set to materialize through a collaborative effort with Astrobotic, an employee-owned space company specializing in advanced navigation, operation, power, testing, and computing systems for spacecraft. Dogecoin On The Moon Update Exciting news for the Dogecoin community! Astrobotic plans to send a physical Dogecoin to the moon in the DHL Moonbox via ULA's Vulcan Centaur Rocket on 12/23/2023. Funded by our community in 2015, this mission embodies collective effort! pic.twitter.com/QESz4ikHln — Dogecoin (@dogecoin) November 16, 2023 Astrobotic has established itself as a prominent figure in the space exploration sector by developing a suite of technologies and systems tailored for lunar missions. The company's array of lunar landers and rovers is dedicated to transporting payloads to the moon on behalf of diverse entities, encompassing companies, governments, universities, non-profits, and individuals. Recognized as America's testing ground for suborbital and lunar exploration, Astrobotic's test facilities and terrestrial landers play a pivotal rol...
---
Dogecoin Metrics Signal Impending Breakout, How High Can The Price Go?


Dogecoin is definitely on a rally as shown by crypto market numbers. The cryptocurrency has experienced a significant market increase amidst a wider consolidation, with the price up by 7.46% in the past seven days. Although the price of DOGE was recently pushed back down today by some level of resistance near $0.087, it has since bounced back up again at $0.082. At the time of writing, DOGE is trading at $0.084, an increase of 2.4% from this support level. This indicates that the bulls are not ready to give up buying momentum. According to a recent post by crypto analyst Rekt Capital on social media, DOGE has finally confirmed a break out of a descending channel pattern. On-chain signals also point to a huge surge in interest and trading volume, indicating DOGE might be going higher soon. $DOGE has confirmed a breakout from its Channel#DOGE #Crypto #Dogecoin pic.twitter.com/SvmtG65FZa — Rekt Capital (@rektcapital) November 17, 2023 Metrics Signal Impending Breakout The current state of the cryptocurrency market appears to be one of general consolidation when viewed through the lens of the price action of the many different cryptocurrencies that are tracked by Coinmarketcap. Crypto market caps seem to be running out of steam after a four-week consecutive rally. However, Dogecoin's market value has been increasing over the past week, bucking the trend of most other cryptocurrencies in the top 10 by market size, which has all shown a decline in their ma...
---
Dogecoin Jumps 10%, But This Signal Could Bring Rally To A Stop


Dogecoin has seen a rise of about 10% during the past day, but longs are piling up on the futures market, which may be something to keep an eye on. Dogecoin Funding Rate Attains Highly Positive Values After Rally As explained by the on-chain analytics firm Santiment, DOGE traders are betting on the price rise to continue as long positions are being opened on the futures market. The indicator of interest here is the 'Binance funding rate,' which keeps track of the periodic fee that Dogecoin futures contract holders on Binance are exchanging with each other right now. When the value of this metric is positive, it means the long investors are paying a premium to the short ones in order to hold onto their current positions. Such a trend implies the majority of the market holds a bullish sentiment. On the other hand, negative values imply a bearish mentality is the dominant force in the sector as the DOGE short traders are outweighing the longs at the moment. Now, here is a chart that shows the trend in the Dogecoin Binance funding rate over the past month: As displayed in the above graph, the Dogecoin funding rate on Binance has turned highly positive recently as the latest rise in the meme coin's price has taken place. This implies that speculators have jumped onto the opportunity and are betting on the price rise to continue. Since the longs have started piling up in this latest futures mania, the asset has only continued to trend up, suggesting that the bets of these trader...
---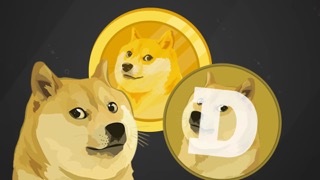 Dogecoin On The Brink: Factors That Indicate A DOGE Rally Is Just Starti...


According to on-chain analytics, the next strong Dogecoin rally might be closer than we think. The meme token has been giving traders mixed signals for the past month, but signs like on-chain transaction volume and DOGE's mission to the moon are starting to point to the next surge being right around the corner. Despite the majority of cryptocurrencies being in the red over the past 24 hours as consolidation and modest selloffs continue, Doge has managed to post a gain of 6.87%. Dogecoin Transaction Volume Spikes Price activity indicates that Dogecoin has gained more than 10% over the course of the past week. The cryptocurrency struggled to post gains like other popular cryptocurrencies for the most part of October's rally. Price data from Coinmarketcap shows the crypto only spiked 19.7% from its October bottom of $0.0579 to end the month at $0.069. However, things changed in early November, as bulls and whales started to inject capital into the cryptocurrency. This influx pushed the cryptocurrency over the strong $0.76 support. According to crypto analyst Rekt Capital, this breakout was the beginning of a shift in trend, with a spike to a $0.15 price target now in formation. Various on-chain monitors reveal that on-chain transactions have spiked at the same time. According to on-chain analytics platform Santiment, Dogecoin reached a total transaction volume of $665 million yesterday, its highest level in three months. Data from Coinmarketcap also puts...
---
DOGE Skyrockets 10% Daily While BTC, Altcoins Retrace Hard (Market Watch...


After failing to overcome $38,000 once again, bitcoin's price took a substantial hit and plummeted by over two grand in a day. Most altcoins are also well in the red, with ETH losing the $2,000 level despite BlackRock's ETF filing and SOL dumping by double digits. BTC's Nosedive The primary cryptocurrency traded sideways at around $37,000 during the weekend and on Monday, but that's where the landscape became significantly more volatile. At first, the bears gained control over the market and pushed the asset south hard. As a result, bitcoin slumped to a weekly low of $35,000. However, it reacted well to this two-grand decline and initiated a massive leg-up almost immediately. This culminated in a surge to $38,000 for the second time within a seven-day period. As with the previous attempt, though, this one was quite unsuccessful, and BTC found itself dumping by more than $2,000 in the following 24 hours and slipping below $36,000. Although it bounced off again and recovered some ground, the asset is still nearly 3% down on the day. Its market capitalization has declined to under $710 billion, while its dominance over the alts stands still at 51% on CMC. BTCUSD. Source: TradingView Alts Turn Red, but Not DOGE Most alternative coins soared yesterday to local peaks, but the situation is quite different today. Perhaps the biggest news on Thursday was BlackRock's actual filing for a spot Ethereum ETF with the SEC. However, it seems this was a sell-the-news moment, as ETH's price ha...
---
Bullish For Shiba Inu (SHIB) and Dogecoin (DOGE)? This Major Custodian S...


TL;DR Bakkt Custody Relaunch: Bakkt relaunched its custody platform with new features like segregated wallets, enhanced security options, and advanced reporting. Focus on Security and Regulatory Compliance: Bakkt's CEO Gavin Michael emphasized the importance of secure, qualified crypto custody and adapting to regulatory changes. Expansion with Memecoins: Bakkt added popular memecoins, including Shiba Inu (SHIB) and Dogecoin (DOGE), which have recently experienced significant price increases. Bakkt Relaunches Its Custody Platform The cryptocurrency trading venue – Bakkt - disclosed the relaunch of its Bakkt Custody platform, granting customers additional services. Specifically, the new feature 'offers segregated on-chain wallet addresses, gives clients the ability to configure security processes in the application, and provides access to more advanced reporting features,' the announcement reads. Speaking on the move was Bakkt's President and CEO - Gavin Michael - who believes the catastrophic events in the digital asset sector last year have 'revealed why qualified crypto custody is so necessary.' 'Bakkt takes pride in being a provider that never co-mingles funds and always puts our clients' security first. With custody as a core anchor product, our team has been working diligently to enhance our platform with infrastructure built to withstand the shifting regulatory environment. We anticipate several future developments as we continue to invest and roll out more...
---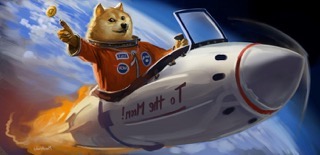 Dogecoin Is Literally Going To The Moon: 100% DOGE Price Blast Expected


'Dogecoin to the moon' is a saying that anyone in the crypto community is familiar with. This is usually said figuratively in relation to the DOGE price actually surging. But Dogecoin is now actually headed to the moon - literally - after the official account confirmed the first DOGE space mission. Strap In: Dogecoin Is Headed To The Moon On Thursday, November 16, the official Dogecoin account on X (formerly Twitter, confirmed that a mission that will be taking the meme coin to the moon has now been confirmed. The mission is being orchestrated by Astrobotic Technology, a robotics company headquartered in Pennsylvania. The details of the mission included in the post include the fact that a physical Dogecoin is being included in the DHL Moonbox via ULA's Vulcan Centaur Rocket which is set to take off on December 24, 2023. The DHL Moonbox is a memento box that carries different keepsakes to take to the moon. More info, with the physical dogecoin travelling in the 'MoonBox' https://t.co/aS1zGvb0if pic.twitter.com/L7WUhg3aIj — Dogecoin (@dogecoin) November 16, 2023 According to data from Astrobotic Technology, the DHL Moonbox headed to the moon in December has been filled with items from all around the world, including the United States, Germany, Canada, etc. Upon the completion of the mission, DOGE will be the first cryptocurrency to be sent to the moon, marking an important milestone for the meme coin. DOGE Price Ready To Double The Dogecoin price is alread...
---
Howling At The Moon: 23,000% Dogecoin Signal Reawakens


Dogecoin holders are howling for the popular meme cryptocurrency to reach 'the moon' and they just might get it. That's because a parabolic technical signal is back that last appeared prior to a stunning 23,000% rally. Keep reading to learn more about the signal and what this could mean for DOGE. Dogecoin Tags Parabolic SAR: Another 23,000% Surge Ahead? During the last crypto bull market, Dogecoin was on of the standout stars, outperforming Bitcoin, Ethereum, and most other altcoins. Driven by meme mania, stimulation checks, and Elon Musk tweets, DOGE made a lot of people a lot of money. Prior to the bull run in 2020, the Doge-inspired meme coin spent over three years in a downtrend. Right before the breakout that sent Dogecoin soaring DOGEUSD price action had tapped the 1M Parabolic SAR. Not even one year after the monthly Parabolic SAR was tagged on the USD trading pair, Dogecoin put in over a 23,000% rally before reaching a peak in 2021. Can The Parabolic SAR Revive Meme Coin Season Once Again? The Parabolic SAR is a technical indicator designed by J. Welles Wilder, Jr. responsible for creating other popular tools like the Relative Strength Index, Average Directional Index, and Average True Range. The acronym SAR stands for Stop and Reverse, and the tool's intention is to tell an analyst when a trend has potentially stopped and reversed. In 2020, the signal in Dogecoin indeed was the final point before the downtrend stopped and reversed up to new highs. Now that the sig...
---
More Dogecoin (

#DOGE

) News