| | | |
| --- | --- | --- |
| | DMM: Governance | #DMG |
---
| | | | | |
| --- | --- | --- | --- | --- |
| DMG Price: | $0.000135 | | Volume: | $6 |
| All Time High: | $1.83 | | Market Cap: | $6.6 K |
---
---
| | | | | |
| --- | --- | --- | --- | --- |
| Circulating Supply: | 49,171,520 | | Exchanges: | 1+ |
| Total Supply: | 249,511,024 | | Markets: | 1+ |
| Max Supply: | — | | Pairs: | 8 |
---
---
---
The price of #DMG today is $0.000135 USD.

The lowest DMG price for this period was $0, the highest was $0.000135, and the current live price for one DMG coin is $0.00013507.

The all-time high DMG coin price was $1.83.

Use our custom price calculator to see the hypothetical price of DMG with market cap of ETH or other crypto coins.
---
---
The code for DMM: Governance crypto currency is #DMG.

DMM: Governance is 3.4 years old.
---
---
The current market capitalization for DMM: Governance is $6,642.

DMM: Governance is ranking upwards to #1713 out of all coins, by market cap (and other factors).
---
---
The trading volume is very weak during the past 24 hours for #DMG.

Today's 24-hour trading volume across all exchanges for DMM: Governance is $6.00.
---
---
The circulating supply of DMG is 49,171,520 coins, which is 20% of the total coin supply.
---
---
---
---
---
---
---
---
JP Morgan Predicts Bitcoin Crash To $13.000 Due To Cascade Of Margin Cal...


Amidst the drama surrounding the busted deal between FTX and Binance, banking giant JP Morgan has commented on the current state of Bitcoin and the broader crypto market. If FTX does file for bankruptcy, the contagion could be massive. As Bitcoinist reported today, FTX CEO Sam Bankman-Fried confirmed in a call with his investors shortly before Binance dismissed his bailout that the hole in the balance sheet is $8 billion. An anonymous source leaked that the troubled exchange is seeking bailout funding in the form of debt, equity or a combination of both. With Singaporean state-owned Temasak and TRON founder Justin Sun, there are currently at least two small sparks of hope. JP Morgan Forecasts Gloomy Times For Bitcoin The looming insolvency of FTX continues to weigh heavily on the Bitcoin price at the moment. At press time, Bitcoin was trading at $17,767, down 9% over the last 24 hours and down 19% over the last seven days. Exactly one year ago, on November 10, 2021, BTC reached its previous all-time high of $69,045.00, which represents a price drop of around 75% at the current rate. Bitcoin bouncing off its new low at $15,700, 1-day-chart. However, according to the latest report from JP Morgan, it could go even lower as the market faces a 'cascade of margin calls.' According to JPMorgan strategists led by Nikolaos Panigirtzoglou, the Bitcoin price could fall as low as $13,000. Moreover, the analysts warn in the report that the cascade effect could be amplified due to the cu...
---
FTX to Provide $6M for Phishing Victims, But There's a Catch


The cryptocurrency platform FTX will distribute approximately $6 million to reimburse victims affected by a recent phishing attack. CEO Sam Bankman-Fried revealed this is a one-off decision, underlining that the company will not compensate such customers in the future. Only This Time Last week, hackers targeted several FTX users and drained $1.26M worth of cryptocurrencies. One victim discovered that their account using the 3Commas API had traded the DMM: Governance (DMG) token over 5,000 times, indicating for a phishing attack that resulted in the substantial loss of funds. The affected person contacted FTX about the incident and submitted a police report. Initially, the exchange did not reply and took no further action, the victim claimed. In a recent series of tweets, FTX's Founder and CEO - Sam Bankman-Fried (SBF) - broke the silence, saying the trading venue will provide roughly $6 million in compensation to the victims of the phishing scam. However, he explained that any future similar cases will not be resolved in that manner, stressing, 'this is a one-time thing.' 13) But in this particular case, we will compensate the affected users. THIS IS A ONE-TIME THING AND WE WILL NOT DO THIS GOING FORWARD. THIS IS NOT A PRECEDENT. We will not making a habit of compensating for uses getting phished by fake versions of other companies! — SBF (@SBF_FTX) October 23, 2022 SBF said the reimbursement will be only for FTX users. He also raised hopes that other exchanges will f...
---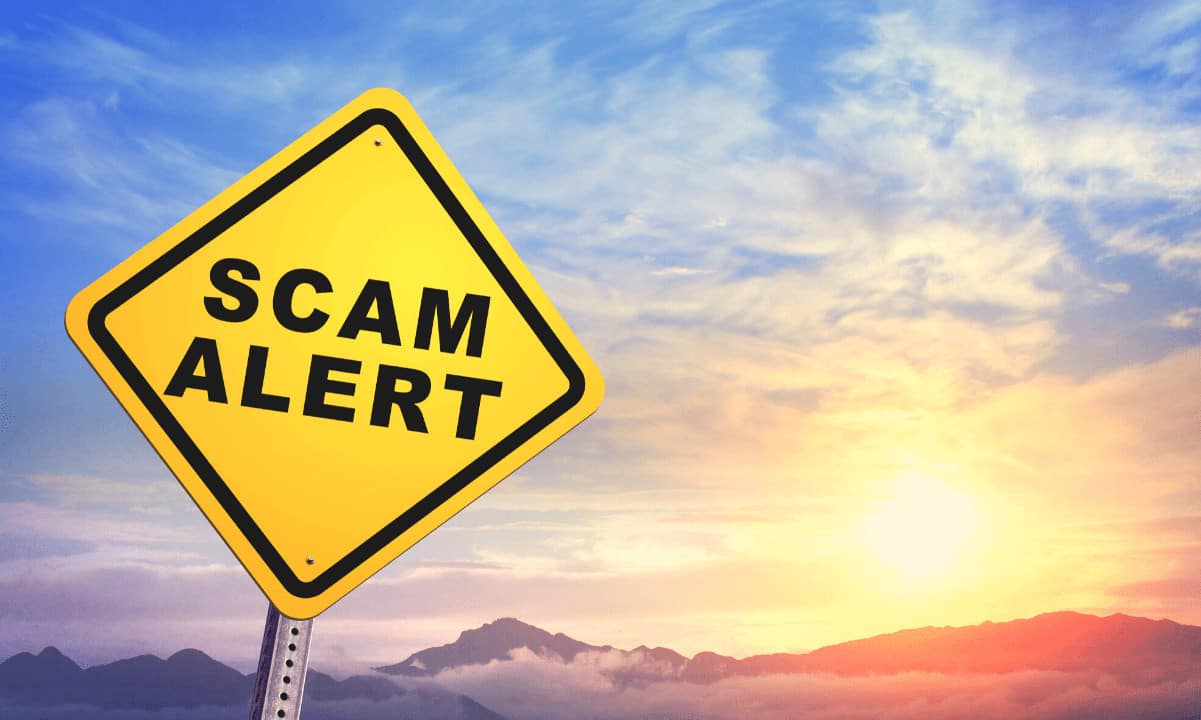 Scam Alert: FTX User Lost $1.26M Through 3Commas API


A crypto trader was taken by surprise after hackers reportedly siphoned more than a million dollars worth of digital assets from his FTX account by exploiting an API connected to the trading account. According to reports, the FTX user discovered that his account using the 3Commas API, has traded the DMM: Governance (DMG) token more than 5,000 times, leading to the loss of about $1.6 million worth of assets, including Bitcoin, Ether, and FTX tokens. FTX and 3Commas Deny Leak 3Commas is a crypto trading platform that allows users to build automated trading bots that operate on major exchanges. The trader said he reached out to FTX and the exchange claimed that the API key of 3Commas was leaked and that similar situations were not isolated cases. The victim then submitted a police case filing notice to FTX, but the company reportedly took no further action and gave no reply. The crypto exchange also did not freeze any funds involved in the case. Commenting on the incident, 3Commas noted that its security systems were tight and no leaks had occurred from its end. 'This matter is being looked at as a top priority right now at 3Commas. We have the highest security with 2FA and OTP on login etc to ensure that user accounts are always secure. We are in touch with the user to ensure they get all the support needed,' the platform said. The cause of the incident was still unknown at the time of writing, but users hope that both FTX and 3Commas will take t...
---
More DMM: Governance (

#DMG

) News