| | | |
| --- | --- | --- |
| | DeviantCoin | #DEV |
---
| | | | | |
| --- | --- | --- | --- | --- |
| DEV Price: | $0.52 | | Volume: | — |
| All Time High: | $21.78 | | Market Cap: | — |
---
---
| | | | | |
| --- | --- | --- | --- | --- |
| Circulating Supply: | 40,414,565 | | Exchanges: | — |
| Total Supply: | — | | Markets: | — |
| Max Supply: | 88,000,000 | | Pairs: | 2 |
---
---
---
The last known price of #DEV is $0.52 USD.


Please note that the price of #DEV was last updated over 430 days ago. This can occur when coins have sporadic price reporting, no listings on exchanges or the project has been abandonded. All #DEV statistics should be considered as 'last known value'.

The lowest DEV price for this period was $0, the highest was $0.523, and the exact last price of DEV was $0.52312.

The all-time high DEV coin price was $21.78.

Use our custom price calculator to see the hypothetical price of DEV with market cap of BTC or other crypto coins.
---
---
The code for DeviantCoin crypto currency is #DEV.

DeviantCoin is 4.6 years old.
---
---
The current market capitalization for DeviantCoin is not available at this time.

DeviantCoin is ranked #15086 out of all coins, by market cap (and other factors).
---
---
There is an unknown daily trading volume on #DEV.
---
---
The circulating supply of DEV is 40,414,565 coins, which is 46% of the maximum coin supply.
---
---
DEV has limited pairings with other cryptocurrencies, but has at least 2 pairings and is listed on probably at least one crypto exchanges but we don't have this data.

View #DEV trading pairs and crypto exchanges that currently support #DEV purchase.
---
---
Note that there are multiple coins that share the code #DEV, and you can view them on our DEV disambiguation page.
---
---
---
---
Calm Before the Storm? Shiba Inu (SHIB) Dev Teases Massive Developments


TL;DR Shiba Inu's co-founder hints at significant partnerships during his recent silence on social media. SHIB saw a 2% increase in 24 hours and 1% weekly, with potential for further growth from major collaborations. The layer-2 solution, Shibarium, which achieved notable milestones, is viewed as a catalyst for SHIB's price growth. Bullish Sign for SHIB? Shiba Inu's lead developer, who uses the pseudonym Shytoshi Kusama, has recently shed more light on their inactivity in social media. The leading developer revealed they have interacted with some 'important' individuals and platforms, hence their absence. 'I've been talking to VERY important individuals and some top in community for the next phase. Now, I can return and support in any way I can as we keep building.' In addition, Kusama raised hopes that the potential collaborations could be beneficial for the Shiba Inu community and begin a new phase of the network. 'Sometimes silence is the best weapon,' they concluded. Some analysts and even the AI-powered language model ChatGPT have previously estimated that major partnerships between the memecoin project and prominent companies could have a boosting effect on SHIB's valuation. The self-proclaimed Dogecoin killer has risen approximately 2% in the past 24 hours and a mere 1% for the last seven days. SHIB Needs More Catalysts Besides such probable collaborations, experts have argued that mass adoption and the further advancement of Shiba Inu's layer-2 blockchain solution...
---
Blockchain Dev Calls for Radical Changes to Counter Critical Lightning N...


Renowned blockchain developer Antoine Riard has issued an urgent plea for updates to Bitcoin's source code. Antoine Riard's research paper delves into the critical vulnerabilities within the Lightning Network, shedding light on a particular category of transaction-relay jamming attacks known as 'replacement cycling.' Replacement Cycling Attacks on the Lightning Network The Lightning Network was created to solve Bitcoin's scalability problems. However, Riard's paper describes a new type of attack called replacement cycling, which can effectively steal funds from Lightning channels. Unlike other known attacks, replacement cycling doesn't need extensive computational power or interference at the network level. According to Riard's research, it is possible to completely take control of the channel capacity of Lightning routing hops in specific situations. An attacker can interfere with the transaction relay on the base-layer Bitcoin network, manipulating the fee-bumping mechanism to purposely delay or prevent the confirmation of other transactions. This type of attack is particularly concerning because it can be executed regardless of network congestion. The vulnerability has serious implications for the broader Bitcoin ecosystem, which boasts at least 50,000 nodes running the BTC protocol as of October 2023. This flaw could undermine trust in second-layer solutions like the Lightning Network, which is crucial for Bitcoin's scalability and adoption. Proposed Solutions and Future ...
---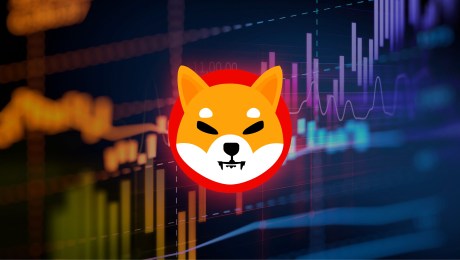 Shiba Inu Lead Dev Kusama Breaks Silence With Major Updates


The pseudonymous lead developer of Shiba Inu (SHIB), Shytoshi Kusama, has broken his silence and has re-engaged with the community via Telegram, offering insights into the project's developmental trajectory and responding to pressing queries regarding its future. In a flurry of messages, Kusama unveiled his enthusiasm and strategic engagements aimed at bolstering Shiba Inu's ecosystem. "Excited to see ALL the incredible projects on Shibarium. Finally, get to come out of quiet mode for all the amazing projects out there," he said, delineating the ongoing work and collaborations undertaken during his period of silence. He further revealed dialogues with pivotal figures in the ecosystem, saying, 'I've been talking to VERY important individuals and some top [people] in [the] community for the next phase. Now I can return and support in any way I can as we keep building.' Kusama's remarks suggest a phase of introspection and strategic alignments, as he mentioned, 'We have also been busy with platforms to support the community and begin this network state. Sometimes silence is the best weapon.' Major Progress For Shiba Inu, Leash, Shibarium One of the most significant updates provided was regarding the LEASH token. Kusama outlined a vision where the community is more involved and informed. 'Yes. My plan is to build a framework that expresses to the community what YOUR plans, products, and platforms that use leash are... so we all can DOOR. (DYOR) Good plan huh?' h...
---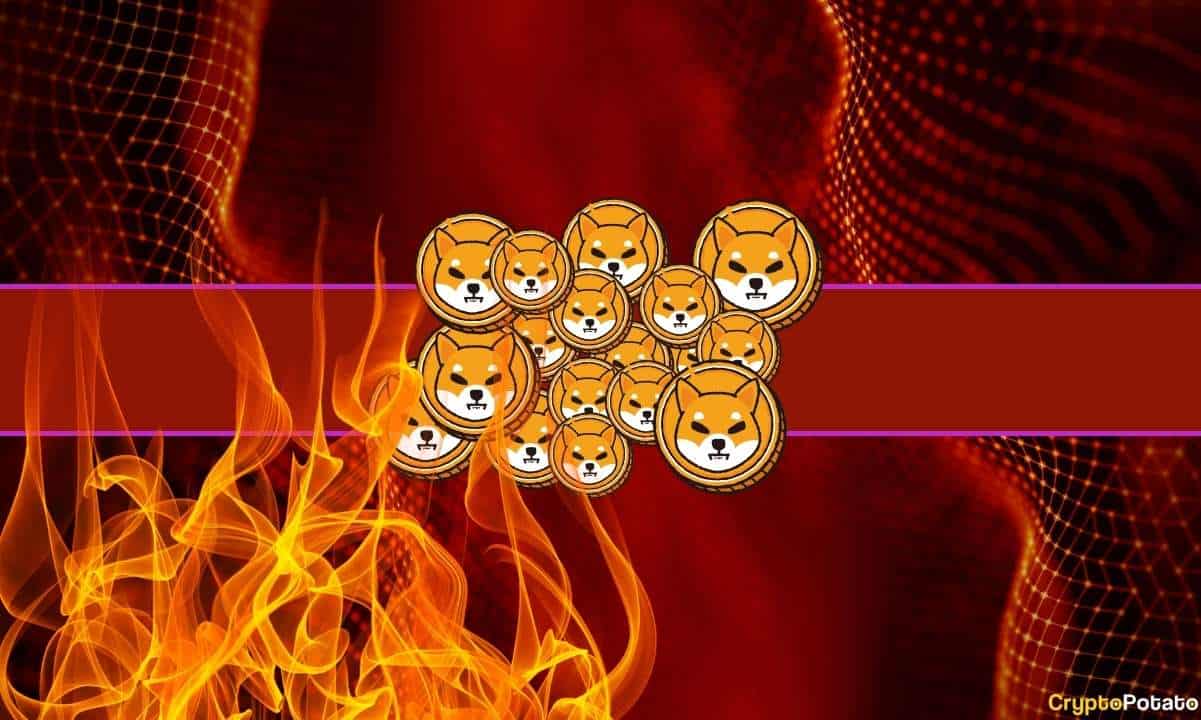 Millions of SHIB Burned as Lead Dev Confirms Important Development


In a new development for the Shiba Inu ecosystem, the lead developer has officially confirmed the development of a burn portal, coinciding with the burning of over 9.2 million SHIB tokens in the last 24 hours. Kusama Confirms Major Development Lucie, Shiba Inu's marketing strategist, revealed a key update to the community, sharing a screenshot of Kusama's response on Telegram. Source: X Kusama, representing the Shibarium team, acknowledged the importance of the burn portal, revealing that it is currently in progress. He also highlighted that the team's central focus remains on boosting the adoption and use of the Shibarium protocol. The significance of this move becomes clear when considering the recent burn statistics. According to data from Shibburn, the last 24 hours saw a burn of over 9.2 million SHIB tokens. This permanently removes the tokens from circulation, causing a change in the market dynamics that could have significant implications for the Shiba Inu ecosystem. 'Burning tokens' refers to intentionally removing tokens from circulation, creating scarcity, and potentially increasing their value. The post Millions of SHIB Burned as Lead Dev Confirms Important Development appeared first on CryptoPotato.
---
Shiba Inu Dev Unveils Major Shibarium Upgrades Amidst SHIB Retracement


In a recent blog post, Kaal Dhairya, one of the key developers behind Shibarium, the layer 2 protocol of the Shiba Inu network, revealed a series of significant upgrades aimed at bolstering the network's capabilities. The announcement comes at a time when Shibarium has crossed the 1 million wallet mark, a milestone that underscores its growing adoption and utility. 'First of all, congratulations to the ShibArmy for reaching a milestone of 1 million wallets and soon, 1 million transactions. We have achieved—and aim to maintain—our status as one of the fastest and cheapest L2 networks out there,' said Dhairya. Upgrades And Progress On Shibarium One of the most notable updates is the integration of a hosted version of the Blockscout explorer on Shibariumscan. Dhairya emphasized the importance of this development, stating, 'This allows our small yet dedicated protocol team to focus on the network and its upgrades, while the fantastic Blockscout team ensures the explorer remains operational and the chain is 100% indexed.' The Blockscout integration also serves as a tool for developers to 'Do Your Own Research' (DYOR) and verify new or existing contracts deployed on Shibarium. Dhairya urged developers to make use of the Blockscout contract verification system, as the team plans to promote projects built on top of Shibarium in the near future. He also unveiled the verified WBONE contract. Shibarium has also expanded its token bridge capabilities, adding support for seve...
---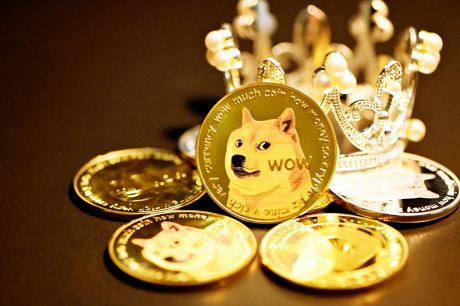 Dogecoin Proof Of Stake Discussion Heats Up As Lead Dev Chimes In


Dogecoin Lead Developer, Mishaboar has expressed his doubts about a possible move to a Proof of Stake (PoS) blockchain consensus. The developer has stated that the transition to a POS mechanism is not a "sensible approach" and has highlighted several issues that could develop from the change. Mishaboar Objects To PoS Transition Mishaboar took to social media on August 20, to express his concerns about the potential impacts a PoS transformation could have on Dogecoin's network and decentralized nature. In a recent Twitter post, he staunchly refuted the transition and stated that if the conversion pulls through, he may leave Dogecoin for another cryptocurrency network with a PoW consensus. "If this refers to a remote possibility of Doge ever switching to PoS, after what I have seen over the past 2 years, I would probably then move to another PoW crypto and customize the logo in my wallet to have a dog in it," Mishaboar commented in a Twitter post. Mishaboar has highlighted the possibilities of power imbalances that could result from a PoS switch since a significant amount of a cryptocurrency's supply is controlled by exchanges. He stated that the change to a PoS consensus could increase the control and influence of exchanges over a network. The developer also pointed out that Dogecoin may face increased regulatory challenges with the transition. Furthermore, Mishaboar explained that cryptocurrencies that have transiti...
---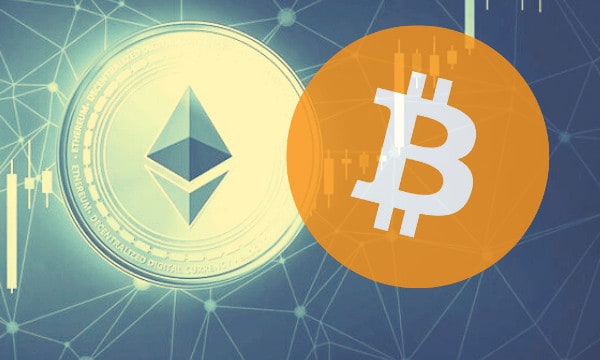 Bitcoin or Ethereum? DeFi Dev Explains Which Is Better For Building


Is Bitcoin or Ethereum a better protocol for developers? A closer look reveals the answer may not be so obvious. Tony Cai – CEO of Bitcoin-based DeFi platform Atomic Finance and former Ethereum builder – published a Twitter thread on Wednesday explaining the different experiences of building apps on both networks, including the strengths and weaknesses of each. Bitcoin's Advantage: Security and Focus According to Cai, Bitcoin's first advantage is the security of its programming language. The original crypto network's Discrete Log Contracts (DLCs) boast fewer attack services than Ethereum's smart contracts, which have lost users hundreds of millions of dollars due to coding mistakes and exploits over the past few years. "In ETH, one tiny mistake (like 1-2 lines of code being written in the wrong order) can lead to millions lost," wrote Cai. Having spent time building on ETH first before pivoting to building on BTC, I've seen the best and worst parts of both communities. I'm probably gonna get some hate for this, but screw it... BTC vs ETH: An Honest Reflection from a Builder. Here are 6 things I noticed: pic.twitter.com/3sBZKrZlRn — Tony Cai #SoundFinance (@TonyCai_) August 16, 2023 The Bitcoin development experience also benefits from "laser focus" – clarity and emphasis specifically on innovation. According to Cai, the ETH community "moves fast" and ushers in new developments ever...
---
Bitcoin Cash Smart Contracts 'Comparable to Those on Ethereum' Possible ...


Pro-freedom technologies advocate and software developer Jason Dreyzehner recently spoke with Bitcoin.com News via email about the upcoming Bitcoin Cash network upgrade on May 15. One of the most talked about improvement proposals set to go through on that date - which proponents view as a boon to economic freedom - is the Cashtokens CHIP. Beyond UTXO-level token creation, the upgrade will allow for 'advanced on-chain applications like higher-security vaults, decentralized exchanges, and bridged sidechains,' comparable to ethereum, more scalable, and cheaper, according to Dreyzehner.Bitcoin Cash Dev Dreyzehner on Cashtokens Upgrade As the traditional financial world is focused on central bank digital currencies, bank failures, and trying to regulate permissionless digital assets, bitcoin cash enthusiasts are looking forward to the May 15th upgrade, which features a Bitcoin Cash Improvement Proposal (CHIP) known as the Cashtokens CHIP. BCH Tokyo weekly meetup organizer Big V told Bitcoin.com News: 'The Cash Tokens upgrade is exciting because it is one small step for the protocol, but one giant leap for Bitcoin Cash which now enables incredibly fast, efficient and inexpensive decentralized permissionless financial products for everyone on Earth.' Beyond enabling tokenization, which has been attempted in a less integrated way before with SLP tokens, the Cashtokens CHIP allows the BCH network to be used as never before, enabling onchain UTXO-based smart contracts and decentralize...
---
El Salvador Launches Bitcoin, Lightning Dev Training Office


El Salvador's government has launched another initiative repping its support for Bitcoin adoption and development of the broader network. This time, it's a Bitcoin/ lightning developer training program funded by VC firm Fulgur and stablecoin issuer Tether. As announced by El Salvador's Bitcoin Office on Wednesday, the "CUBO+" program is an advanced Bitcoin engineering program that is several months long and offers credit and potential placement for those qualifying for the inaugural Plan B fellowship. Plan B was an initiative the Bitcoin Office launched in Lugano, Switzerland last year to facilitate Bitcoin adoption. The city has already made Bitcoin and USDT de facto legal tender, and enabled BTC acceptance with over 150 merchants in the city. "The Plan B fellowship will provide the opportunity for El Salvador's best and brightest computer science students to be trained by the biggest names in bitcoin from around the world," stated the Office. The lecturers and mentors involved are yet to be announced. CUBO+ is inspired by President Nayib Bukele's CUBO project during his time as a mayor, which involved erecting libraries and community centers in impoverished areas to help further regional education. The current project will collaborate with the university of Don Bosco in Soyapango, which was recently freed from gang control after Bukele's brutal crackdown on gang violence that began last ye...
---
Former Bitcoin Dev Gavin Andresen Revises 2016 Blog Post, Calls Trust in...


During the first week of Feb. 2023, the United Kingdom Court of Appeal overturned a High Court decision from March 2022 in the case of Craig Wright's Tulip Trading Limited (TTL) vs. 16 cryptocurrency developers. The case will proceed to trial as Wright, who claims to be Satoshi Nakamoto, stated his team was 'delighted' with the judges' decision to overturn the March dismissal. Meanwhile, former Bitcoin core developer Gavin Andresen revised a 2016 blog post, insisting that it was a 'mistake to trust Craig Wright as much as I did.'Court of Appeal Allows Tulip Trading Case to Proceed to Trial; Gavin Andresen Reflects on Trusting Craig Wright, Refuses to Play 'Who is Satoshi' Game Anymore Craig Wright, the Australian man who claims to be the pseudonymous creator of Bitcoin, Satoshi Nakamoto, won an appeals motion on February 3, 2023, allowing his firm, Tulip Trading Limited (TTL), to take 16 open-source cryptocurrency developers to trial. Three judges overruled a previous dismissal from March 2022. TTL is seeking roughly $3 billion in alleged stolen digital assets and asserts that fiduciary and tortious duties require open-source blockchain developers to encode a digital asset recovery tool. The Bitcoinsv (BSV) network, which forked from Bitcoin Cash (BCH), has already implemented a digital asset recovery tool on its chain. 'We are delighted that the judges have granted permission for TTL to pursue its claim for breach of fiduciary duties and/or duty of care against the developer...
---
Ethereum Plans 'Shapella' Transition on Zhejiang Testnet — Dev Ins...


Ethereum core developers plan to activate the 'Shapella' transition through the Zhejiang public testnet on Feb. 7, 2023, according to Tim Beiko of the Ethereum Foundation. If successful, Beiko said the Sepolia testnet could follow two days later, followed by the Goerli testnet. He noted that the testnet has a faucet, block explorer, and staking launchpad support and urged validators to obtain 33 ether from the faucet and 'be ready for Shapella Tuesday.'Ethereum Devs Prepare for 'Shapella' Upgrade; Sepolia, Goerli Testnets to Follow If All Goes Well On Feb. 2, 2023, Tim Beiko of the Ethereum Foundation said that developers are preparing to launch the 'Shapella' transition on Tuesday using the Zhejiang test network. 'Shapella' combines the words 'Shanghai' and 'Capella,' representing two planned enhancements that will allow for Ethereum withdrawals on the execution layer and upgrade the Beacon chain consensus layer simultaneously. Beiko further encouraged validators to get 33 test ethers from the Zhejiang faucet to participate. 'The network has a faucet, block explorer, and staking launchpad support: if you want to run a validator through the Shapella transition, this is a great opportunity to try it,' Beiko tweeted. 'You can get 33 [ethereum] via the faucet, start your validator, and be ready for Shapella Tuesday.' The Ethereum Foundation member and developer added: Assuming the Zhejiang fork goes well, they would be ready to move to public testnets, and in what order. We quic...
---
Web3 Dev Andre Cronje Says DeFi is Here to Stay


2022 was not a great year for decentralized finance (DeFi). The industry saw implosion in itself thanks to the unsustainable high yields that eventually caused the model to collapse. But DeFi is far from dead. A similar sentiment was echoed by prominent Web3 developer Andre Cronje, who said he does not believe that high yields are 'long gone' and that DeFi is seeing almost 'zero growth.' DeFi Will Still Simply be DeFi At present, the real yields for ETH, USDT, DAI, and USDC are relatively higher than in 2020, even amidst a rather inactive market following a brutal year. Typically, real yields offered by DeFi protocols are from the lending market and trading fees. Investors who resorted to shorting had offloaded their tokens. But according to Cronje, this cohort of market players isn't confident enough yet to close their positions, which would be the 'real yield low point.' The space is currently stuck in a low volatility phase of a prolonged bear market. Hence, Cronje stated that he does not believe the period of high yields is 'long gone' since it is similar to comparing 'the current market with an unsustainable and highly delusional market peak' instead of its progression. In a recent blog post, the Yearn.Finance inventor said, 'If you plot a growth chart on TVL, yield, and trade volume, and you flatten the curve to avoid oscillating, it is a clear linear growth chart. On every feasible metric, real yield and defi have grown substantially.' Drawing a comparison to the...
---
Shiba Inu (SHIB) Is Up 4% As Lead Dev Teases Exact Beta Launch Date


The second most popular meme coin on the crypto market, Shiba Inu (SHIB), is about to launch its eagerly awaited layer 2 scaling solution Shibarium. While lead developer Shytoshi Kusama has repeatedly said in recent weeks that the launch date is not yet set but will be 'soon,' he may now have leaked the beta launch date himself wrapped in a word puzzle. He revealed the decisive hint in his Twitter bio, where he writes: Tending the Pine Tree of Life. Quickly learning to play the flute before putting Shibarium in a heart shaped box with a bow. For the Shiba Inu community, this is an unmistakable clue that the beta version of Shibarium will be released on Valentine's Day, February 14. Already on January 15, Kusama had posted a prelude to his announcement, where he mysteriously stated: During fall the tree may have only a few leaves, but then spring appears. Luckily, Shibarium, in this context, is a Pine Tree. Still, it needs water, sunlight and proper soil. But pines survive and thrive during the harshest winters. (I also hear the needle tea is good for you.) Shiba Inu (SHIB) Price Reacts By Moving Up 4% Shiba Inu (SHIB) has risen almost 4% in the last 24 hours and 21% within the last week, with the price currently standing at $0.00001249. Trading volume was around $305 million within the last 24 hours, representing a -55% decrease against the previous time period. Year-to-date (YTD), SHIB is up about 43% at the current price, the highest level since early November 2022. This r...
---
After Losing Coins, Bitcoin Core Dev Starts to Doubt Self-Custody


Bitcoin Core developer Luke Dashjr is having doubts about the safety of Bitcoin's existing storage solutions after his personal wallet was drained of over $4 million in coins last month. The programmer suggested that his practice for storing his coins was well in excess of "standard practices," and yet he was still successfully robbed. Is Bitcoin Safe? On Monday, Dashjr responded to a fellow Bitcoiner on Twitter who asked how others would spend their money if they woke up one day to $30 million in their bank account. Some of Bitcoin's greatest devotees – including MicroStrategy's executive chairman Michael Saylor – might champion a 100% Bitcoin allocation. However, Dashjr advocated a (relatively) modest approach: "Maybe 1000 BTC or so, if I could find a way to keep it safe," he replied, suggesting real estate as a potentially safer alternative. On December 31st, Dashjr lost his entire stash of over 200 BTC to a hacker who, according to the developer, compromised his PGP (pretty good privacy) key. A PGP key is an encryption program providing cryptographic privacy and authentication for sensitive files – such as a Bitcoin private key. A private key is a digital signature required to send a Bitcoin transaction from its associated wallet. Most experts recommend keeping one's personal keys in "cold storage" – disconnected from the internet entirely – as a f...
---
Shiba Inu Lead Dev Ignites Buzz About New Partnership, SHIB Price Stagna...


While the Shiba Inu (SHIB) price has been stagnant since mid-November, the latest cryptic news from the meme cryptocurrency's lead developer could provide fresh fuel for a rally. As the SHIB community observed, Shytoshi Kusama has once again updated his profile. The Shiba Inu lead developer's status now reads 'We Are Not Alone.' In addition, Kusama's current Twitter location says, 'With a new fren...guess who?' The SHIB community is now puzzling over whether the mysterious announcement could have to do with a new partnership or the launch of Shibarium, a layer 2 solution. Hey $SHIB Family @ShytoshiKusama has once again updated his profile. "We Are Not Alone" and "With a new fren...Guess Who" Could it have anything to with a new partnershib or maybe even #SHIBARIUM? I am stumped. Help me out here family. pic.twitter.com/fX6AAhTpUB — Shib Dream * Shiba Inu News * Shib Army Social (@theshibdream) December 27, 2022 As recently as Christmas Eve, Kusama tweeted that Shibarium will be released very soon, emphasizing the importance of next year for the project: Happy Holidays to more than half the world. Wen Shibarium? Please know it will come very soon*, but not during a crucial time for people to spend with their family (or the resulting New Years party time). Enjoy these next days, next year is an important one for humanity. Therefore, probably the hottest bet for the mysterious announcement could be Shibarium. The Shiba Inu community is currently eagerly anticipating its ...
---
Ethereum's Shanghai Hard Fork Could Happen in March 2023, ETH Dev Says S...


According to a recent Ethereum Core development meeting on Dec. 8, developers disclosed that the next Ethereum hard fork, called Shanghai, could be implemented by March 2023. It's been suggested that the Shanghai hard fork will be able to manage the network's staked ethereum withdrawals. Ethereum Devs Aim for Hard Fork Target 'Around March-ish' On Dec. 8, 2022, Ethereum Core developers convened for the 151st developers meeting, and a number of subjects were discussed including Ethereum's next hard fork. Ethereum's last major hard fork was The Merge, a significant change to the rules of the blockchain network which made the network change from proof-of-work (PoW) to proof-of-stake (PoS). A hard fork's change is backwards-incompatible, which means network users are required to update their node software. At the meeting, developers explained that the next hard fork, called Shanghai, may get scheduled for sometime around March 2023. Shanghai also may address the network's staked ethereum withdrawals as the community has established importance on the matter. At the time of writing, on Dec. 9, 2022, the Beacon Chain contract has 15,597,175 ether locked into the contract that's worth roughly $19.88 billion using ETH exchange rates today. It has been known for a long time now that the ETH is locked into the Beacon Chain contract and it will require a hard fork to access the funds and possibly more than one. Ethereum Core developer Tim Beiko acknowledged that most people and devs wan...
---
Cardano Founder And ETH Dev Get Into A Tussle of Word On Twitter


Twitter threads from last week reveal a series of heated arguments between Cardano founder and Ethereum's co-founder, and Vitalik Buterin. Amid several backlashes caused by lapses in the Ethereum Upgrade, the co-founders argue over the execution of the POS consensus mechanism. A lot has transpired within the past days after the Ethereum upgrade. Also, there are more like the Shanghai upgrade to come. On Saturday, 24 September, Evan Van Ness, a Web3 investor, expressed his opinion regarding the Ethereum merge. Van asserted that the last ten days after the merge are evidence the merge should have happened earlier. Buterin seeing Van Ness's tweet, agreed with him, saying they should have implemented an NXT-like chain based on POS. Charles Hoskinson Claims Ethereum POS Is a Bad Design Hoskinson joined the Buterin-Van Ness conversation, saying there should be a Snow White protocol to ensure faster POS migration. Hoskinson's opinion didn't go well with the others, which resulted in an argument between him, Van Ness, and other Ethereum developers. Snow White is a protocol that provides end-to-end proof of security for POS systems. Hoskinson has been an advocate of Snow White for many years. Hoskinson claimed his idea for the Ethereum network's technical upgrade in 2014 was better than the present upgrade. Van Ness recalled that Hoskinson got removed from Ethereum due to his bad behavior and lack of notable technical contributions. Hoskinson accused Ethereum developers o...
---
Tornado Cash Dev Previoulsy Employed by Company With Links to Russia's F...


Tornado Cash was added to the US sanctions list by the Office of Foreign Asset Control (OFAC) on August 8. Two days later, Alexey Pertsev, a coder tied to the crypto mixing service, was arrested by Dutch authorities. The blacklisting and the subsequent events sparked an outcry from privacy proponents, with many protesting and engaging in acts of civil disobedience. But according to intelligence firm, Kharon, Pertsev was formerly employed by a company linked to Russia's Federal Security Service (FSB). The report said, 'The individual, identified by various media reports as a developer of Tornado Cash, is a former employee of a Russian company sanctioned for providing support to Russia's Federal Security Service (FSB), Kharon has found.' Tornado Cash's Links to Russian Security Agency The Kharon report confirmed that Tornado Cash was developed by a Delaware-registered corporation called PepperSec, with Pertsev being its founder and CEO. Pertsev, a Netherlands resident, reportedly worked at Digital Security OOO as an information security specialist and developer of smart contracts. As per a press release dated June 11, 2018, Digital Security, which happens to be a Russian entity, was flagged by the United States Treasury Department for providing material and technological support to the FSB. The Treasury had also alleged that, as of 2015, Digital Security was engaged in a project that would increase the offensive cyber capabilities of Russia's intelligence services. Denied...
---
Shamlatech – Metaverse Dev Company Powers Nugen Universe With Exci...


[PRESS RELEASE - Please Read Disclaimer] Shamla Tech as a pioneer and leading Metaverse development company offers end to end Metaverse development solutions and becomes their official partner for Nugen, a phenomenal initiative that leverages the advantages of cryptocurrencies with the potential to digitize the day-to-day transactions. NUGEN is an all-in-one platform that enhances the advantages of DeFi, crypto, NFT, and metaverse through making people adopt cryptocurrency for day to day use, including NUGEN Coin, Cryptocurrency Exchange, NFT Marketplace, Metaverse, Crypto ATMs, Wallets and Crypto debit cards. The top NFT and metaverse development company Shamla tech becomes the official partner in Nugen offering the best and the latest metaverse development solutions. Nugen and Shamla Tech in tandem termed as the gold sponsors for Blockchain Futurist Conference, the largest and most high-profile blockchain and cryptocurrency event in Canada. The conference brought together over 6000 in attendance and over 10,000 people across Canada Crypto Week and saw 100+ world-class speakers, industry experts, and thought-leaders to discuss blockchain technology, NFTs, Metaverse, DeFi, Cryptocurrency, DAOs and more. 'We take our pride in unveiling the limitless advantages of metaverse to our next-gen users with our potential partner Shamla tech, an expert blockchain and metaverse development company." says Fazil M Jabar, Co-founder & CEO Nugen Universe while elaborating the booming ...
---
TRON (TRX) network now supported on Crypto APIs blockchain dev suite


Crypto APIs, a blockchain development platform, today announced support for TRON in the Crypto APIs blockchain infrastructure product suite. Users can now interact with the TRON mainnet and Nile networks and make requests using Crypto APIs unified endpoints with an average response time of 25ms. Now Supported: TRON Launching its mainnet in May 2018, TRON is a decentralized blockchain platform, that features high performance, safety, and low costs. The TRON network has thousands of ready developers to create, deploy, and run dApps on its blockchain. The TRON ecosystem supports a wide variety of decentralized applications including DeFi apps, exchanges, collectibles, and games. 'To address the growing demand for operating and building on TRON, we have incorporated it in several of our products. Crypto APIs customers can now interact with TRON and make requests to 20 REST API endpoints using our simplified and streamlined platform. We also provide support for all TRC-20 and TRC-721 tokens.' - The Crypto APIs Team Features of TRON Integration on Crypto APIs TRON for Wallet as a Service Generate deposit address - through this endpoint customers can generate new TRON addresses for their wallets List deposit addresses - this endpoint will pull a list of deposit/receiving addresses already generated for the blockchain List supported tokens - using this API customers can obtain information on multiple tokens at once. Get wallet asset details - this endp...
---
Ethereum Dev Says The Merge Could Be Delayed a Few Months, 'Strong...


According to Ethereum developer Tim Beiko, The Merge is likely to be pushed to the third quarter of 2022. Despite the delay, Beiko also said he 'strongly suggests not investing more in mining equipment at this point.'The Merge May be Delayed, Ethereum Hashrate Taps New ATH Four days ago, Bitcoin.com News reported on ethereum miners hashing away at the blockchain at great speeds just before The Merge happens. The Merge is the name of Ethereum's upcoming transition from proof-of-work (PoW) to a full proof-of-stake (PoS) system. On April 7, 2022, Ethereum's hashrate tapped an all-time high (ATH) at 1.131 petahash per second (PH/s). Today, Ethereum's hashrate reached another ATH at 1.148 PH/s, according to metrics stemming from the three-month chart hosted on coinwarz.com. The day prior, in a Twitter thread, Ethereum developer Tim Beiko published a core developers update. Tim Beiko: 'We're Definitely in the Final Chapter of PoW on Ethereum' In the Twitter thread, Beiko was questioned by an individual about Ethereum miners who have been securing the network. The individual asked the Ethereum developer if miners would be 'left out to dry.' Beiko responded to the person and explained that he would not invest in any mining devices going forward. 'I would strongly suggest not investing more in mining equipment at this point,' the Ethereum developer tweeted. Then the individual asked if developers planned the 'plug pull' for June or if the ether mining community has more time. Beiko a...
---
Makerdao Dev Insists Defi Protocol Should Leverage Real World Assets to ...


On March 16, the protocol engineer at Makerdao and co-founder of the software and design firm Bellwood Studios, Hexonaut, announced a proposal to use real world assets (RWAs) in order to scale the decentralized finance (defi) protocol Makerdao. Hexonaut insists the bull market was good, but 'the time is passing' and he believes Makerdao needs 'to take the next step and begin integrating with the real world at scale.'Makerdao Community Proposal Discusses Integrating Real World Assets Into the CDP Equation A software engineer from the Makerdao team has an idea that he thinks will invigorate the decentralized finance (defi) protocol. Essentially, Makerdao is a collateralized debt position (CDP) or protocol that manages the issuance of the stablecoin DAI. Across various blockchains, data from defillama.com statistics show there are roughly 31 different CDPs and Makerdao is the largest in terms of total value locked (TVL). Today, Makerdao has $16.15 billion TVL, which has increased 6.99% over the last seven days. Makerdao is also the second-largest defi protocol, under Curve Finance, in terms of the value locked in defi today. Makerdao's DAI stablecoin is the fifth-largest stablecoin in terms of market valuation, with $9.5 billion. DAI has recently been overtaken by the stablecoin UST issued on Terra's network, as UST now has a valuation of around $15.4 billion. This past week, Makerdao protocol engineer Hexonaut revealed an idea that proposes to introduce real world assets (RWAs)...
---
Blockchain platform SIMBA Chain teams with Polygon to enhance Web3 biz d...


SIMBA Chain, a chain-agnostic API development platform, today has announced that it will integrate with Polygon, the popular platform for Ethereum scaling and infrastructure development, in efforts to further enhance Web3 adoption and development. To date, SIMBA Chain and Polygon have independently served as technology platforms enabling scalable blockchain connectivity among centralized and decentralized entities. Polygon's collaboration with SIMBA Chain on a variety of decentralized business use-cases will offer both ecosystems an expanded network of infrastructure, resources, and support. Both SIMBA Chain and Polygon aim to lower the entry barriers of decentralized app development to non-crypto users and open doors for more businesses to engage in Web3. 'By working with Polygon, SIMBA Chain is able to offer customers innovative blockchain solutions with the requirements and expectations they have of any enterprise tech stack - and still leverage the benefits of Ethereum's market.' - Bryan Ritchie, CEO of SIMBA Chain Polygon + SIMBA Chain SIMBA Chain will utilize Polygon's full-stack scaling solution as the go-to infrastructure on which to build and run custom, white-label NFT marketplaces for their customers. A variety of brands, ranging from entertainment and sports to institutionalized entities, have already approached SIMBA, seeking cost-effective, low-to-no code, NFT solutions. While SIMBA Chain thus far has been able to successfully provide customers with those soluti...
---
Cydia Dev Discloses Ethereum L2 Bug — Optimism Attacker Could Have...


On February 10, the well-known developer of Cydia and iOS Jailbreak, Jay Freeman, otherwise known as Saurik, published a Twitter thread about a bug he found in the Layer-2 (L2) scaling protocol known as Optimism. According to Freeman, the vulnerability, which has been patched, could have allowed an attacker to create an infinite amount of tokens.Cydia Creator 'Saurik' Discovers Optimism L2 Vulnerability Jay Freeman is a prominent software developer who is well known for his iOS Jailbreak and Cydia tools. Freeman's Cydia graphical user interface (GUI) was released in February 2008, and it gives users with jailbroken iPhones the ability to download unauthorized software for the Apple smartphone operating system iOS. Freeman recently published a blog post called 'Attacking an Ethereum L2 with Unbridled Optimism,' which explains how he reported a critical security issue to the developers of the L2 scaling solution Optimism. Optimism's L2 solution allows users to move ethereum for a fraction of the cost. Currently, moving ether using Optimism can cost $0.56 per transfer as opposed to the L1 gas fees today which are $3.29 per transaction. To swap coins onchain using L1 it will cost a user $16.47 in ether but using Optimism to swap coins will cost $0.83. Freeman reported the Optimism vulnerability on February 2, 2022 and the bug has since been patched. The attack would have allowed 'an attacker to replicate money on any chain using their 'OVM 2.0' fork of go-ethereum (which they cal...
---
All Hell Breaks Loose, This Avalanche Project Main Dev Was Behind A Ponz...


The Avalanche community has seen its fair share of drama in the past days as Wonderland (TIME) hit a new price low. Data from CoinGecko indicates that the token has lost over 90% of its value since November 2021. Related Reading | Hackers Are Now Using Compromised Cloud Accounts To Mine Crypto The Avalanche token was priced close to $10,000 and has been on a downtrend since that period reaching $406, as of press time. TIME has been one of the worst performers in the DeFi sector and could see further losses in the short term. TIME on a downtrend since November 2021. Source: Coingecko According to a pseudonym investigator, Wonderland's CFO known as OxSifu is the co-founder of QuadrigaCX, a former Canadian-based crypto exchange, Michael Patryn. This platform collapsed in 2019 shortly after its founder Gerald Cotten runaway with over $169 million. Per a report published by the Ontario Securities Commission, QuadrigaCX was created from "fraud". The crypto exchange and its founder promised their clients that their assets will be safe. However, the Canadian authorities discovered that "Cotten spent, traded, and used those assets at will". The pseudonym investigator decided to reveal the information related to Sifu due to TIME's recent price action, and its implication for the inventors on the Avalanche project. He said the following via Twitter after sharing screenshots of a conversation with the founder of Wonderland, Daniele Sestagalli: I neve...
---
More DeviantCoin (

#DEV

) News