| | | |
| --- | --- | --- |
| | Streamr DATAcoin | #DATA |
---
| | | | | |
| --- | --- | --- | --- | --- |
| DATA Price: | $0.030 | | Volume: | $703.8 K |
| All Time High: | $0.31 | | Market Cap: | — |
---
---
| | | | | |
| --- | --- | --- | --- | --- |
| Circulating Supply: | — | | Exchanges: | 10 |
| Total Supply: | 1,000,541,714 | | Markets: | 14 |
| Max Supply: | — | | Pairs: | 27 |
---
---
---
The price of #DATA today is $0.030 USD.

The lowest DATA price for this period was $0, the highest was $0.030, and the exact current price of one DATA crypto coin is $0.03047.

The all-time high DATA coin price was $0.31.

Use our custom price calculator to see the hypothetical price of DATA with market cap of BTC or other crypto coins.
---
---
The code for Streamr DATAcoin crypto currency is #DATA.

Streamr DATAcoin is 4.9 years old.
---
---
The current market capitalization for Streamr DATAcoin is not available at this time.

Streamr DATAcoin is ranking downwards to #5110 out of all coins, by market cap (and other factors).
---
---
There is a medium daily trading volume on #DATA.

Today's 24-hour trading volume across all exchanges for Streamr DATAcoin is $703,792.
---
---
The total supply of DATA is 1,000,541,714 coins.
---
---
---
---
---
---
Note that there are multiple coins that share the code #DATA, and you can view them on our DATA disambiguation page.
---
---
---
---
Increased Bitcoin Volatility as US Jobs Data Exceeds Expectations


The payroll and job reports from the world's largest economy were slightly above expectations for September. However, BTC reacted with a sharp price decline, as it typically happens when the US publishes any sort of data lately. Although the numbers for September are below August and the average for 2022, the States added 263,000 new jobs during the month, and the unemployment rate decreased to 3.5%, said the Bureau of Labor Statistics. These figures are slightly above expectations, especially given the aggressive interest rate hike by the nation's central bank following the record-setting inflation. Nevertheless, the wages couldn't keep up with the inflation - 5% for the former and 8.3% for the latter. Although the numbers are generally better than expected, most markets reacted with immediate price declines, including bitcoin. The primary cryptocurrency took a sharp dive from over $20,000 to just north of $19,000. While this may sound contradictive in nature, Tree of Alpha - a popular crypto analyst - took it to Twitter to explain why that might is. The strategist believes the higher numbers of jobs added (NFP), lower unemployment, and higher wages could be bad for crypto as well as equities and vice-versa. He also added: 3/5 The FED's goal, to combat the inflation they created, is to squash the people's spending power. Any sign that people spend less, work less, or earn less will be taken as an early sign that the fed can stop raising interest rates and stop tightening ...
---
Hedera: Investors Should Check Out These Data Before Buying HBAR


Hedera shows lots of potential, despite some major hiccups lately. Investors will be better equipped if they examine some key data before acquiring HBAR. Here's a quick look at some important numbers: HBAR currently trades at $0.05798 Trading volume currently at $36.2 million Hedera circulating supply at 22.97% Hedera is a new and revolutionary open-sourced crypto network that utilizes a distributed ledger technology that is designed to allow both developers and users to use DApps. HBAR Up 2.05% As Of Press Time HBAR's development activity has seen tremendous growth in such a short span of time since November 2018. Notably, HBAR has ranked third, next to Polkadot (DOT) and Cardano (ADA). Hedera is designed to solve the nagging problems in terms of scalability, which is a huge problem among blockchains. Right now, Hedera is seen to be one of the winners in terms of scalability and security when pitted with other blockchains which is why it remains to be one of the most popular and widely used enterprise-grade blockchain in the world. According to CoinMarketCap, HBAR, the 39th largest cryptocurrency, trades at $0.05798 or shows a spike of 2.05% as of press time. With its current price, HBAR is noticeably 91% sidetracked from its all-time high. Hedera Trading Volume Down 89% On a year-to-date basis, HBAR has also evidently dropped by 408%. The downtrend of HBAR has started following its daily high that registered at $249.68 million seen on May 12. The trading volume ...
---
Nuant Prepares for Q4 Launch of its Unified Platform for Digital Asset D...


[PRESS RELEASE - Zug, Switzerland, 5th October 2022] Swiss-based digital asset data and analytics Fintech, Nuant, is launching a platform that solves a critical industry-wide portfolio management problem for institutional funds invested in digital assets: namely data fragmentation from exchange accounts, on-chain wallets, custodial wallets, on-chain data and market data by providing a single unified hub to manage, monitor and make accurate data-driven investment decisions for digital asset portfolios. For the first time, funds will now have access to accurate on-chain and market data, metrics, analytics and compliance tools for all current holdings as well as potential new assets into a portfolio, in one place, in real-time. The new service, which is targeted at digital asset portfolio managers, analysts, researchers and data scientists, will provide a single dashboard and tools for portfolio management, analytics, research, and compliance. Through seamless integration of cryptocurrency wallets, custody solutions and exchange accounts married to integrated on-chain and market data, Nuant will allow users to gain a comprehensive overview of their entire digital asset portfolio, regardless of where assets are managed and stored. Founded in the Swiss Crypto Valley in March 2021 by a leadership team that spans the finance, technology, digital asset, and quantitative research sectors, Nuant has developed a number of proprietary capabilities specifically tailored to digital as...
---
Fed's Inflation Nowcasting Data Shows Future CPI Increases, US Gross Nat...


A recently published forecast stemming from the Federal Reserve Bank of Cleveland's Inflation Nowcasting data indicates upcoming U.S. consumer price index (CPI) metrics will likely be elevated. The newly predicted CPI levels were recorded the same day America's gross national debt surpassed $31 trillion on October 4, as the country's growing debt continues to rise rapidly.Fed's Nowcasting Report Shows Inflation May Not Have Peaked, Data Predicts September and October Core CPI to Jump 0.5% The U.S. central bank may not be too keen on slowing down rate hikes if inflation continues to run rampant despite the flak the Federal Reserve has received for aggressively raising the benchmark lending rate. Data from the most recent Inflation Nowcasting report indicates that the CPI readings for September and October will be higher than expected. Nowcasting in economics is like the weatherman's forecasting the weather as the economic indicator utilizes three points in time (present, very near future, very near past) to predict future outcomes. The Cleveland-based U.S. Federal Reserve System's Fourth District branch uses nowcasting to predict the inflation rate increases in the future, and the most recent update is not pleasant. The report estimates a 0.3% month-on-month increase for September and an increase of 0.7% in October. The Cleveland Fed's Inflation Nowcasting report also shows core CPI will increase by 0.5% for both months. Of course, the Inflation Nowcasting report is merely a p...
---
Data Shows Bitcoin's Hashrate Has Grown by More Than 4 Quadrillion Perce...


Following the network difficulty change six days ago on September 27, Bitcoin's hashrate surpassed the 295 exahash per second (EH/s) range two times during the first two days of October. Presently the network is coasting along at 229 EH/s and block intervals have been faster than the ten-minute average, which means another upward difficulty adjustment is likely in the cards. With Bitcoin's mining difficulty looking as though it will reach another all-time high (ATH), the network's hashrate has increased exponentially from six million hashes per second to the recent two hundred ninety-five quintillion hashes per second.Bitcoin's Network Hashrate and Difficulty Continues to Rise Bitcoin's computational power is a whole lot stronger than it was 13 years ago. The network's mining difficulty reached an all-time high just recently on September 13, 2022, at block height 753,984. The height the mining difficulty reached was approximately 32.05 trillion hashes and it's a high probability that the network will see an upward adjustment on or around October 11, 2022. Statistics show that the difficulty retarget could be anywhere from 4.22% higher to 10.7%. Despite the lower bitcoin (BTC) U.S. dollar exchange rate and a difficulty that's close to the ATH, miners have continued to increase their hashpower. In fact, there is no computational network today, that has exponentially risen at the pace the Bitcoin Network's hashrate has increased during the last decade. On January 19, 2009, Bit...
---
Bitcoin, Ethereum Technical Analysis: BTC, ETH Continue to Consolidate A...


Bitcoin continued to trade below $20,000 on Friday, as market sentiment remained mostly unchanged heading into the weekend. The world's largest cryptocurrency attempted to climb towards this milestone, but declined as it encountered a hurdle on the relative strength index (RSI). Ethereum was also largely unchanged, as markets prepared for the release of U.S. consumer data.Bitcoin Bitcoin (BTC) prices continued to consolidate on Friday, as market sentiment remained largely unchanged heading to the weekend. The token continued to climb towards $20,000 in today's session, hitting a peak of $19,632.98 in the process. Today's turbulence comes ahead of the latest U.S. consumer sentiment report, which is expected to show an increase in confidence. Looking at the chart, BTC/USD has also stalled after hitting a ceiling on the 14-day relative strength index (RSI). As of writing, the index is tracking at 46.45, as price strength continues to fall away from its recent ceiling of 49.00. Bulls will still likely make another run towards the $20,000 price point, however, we will likely not see this reached until the aforementioned resistance is broken. Ethereum Ethereum (ETH) was once again trading near a key support point on Friday, as prices of the token also consolidated. Since hitting a peak of $1,346.13 earlier in the day, ETH/USD has fallen, as price uncertainty continues to remain high. As of writing, the world's second largest cryptocurrency is trading at $1,332.67, which is margin...
---
Bitcoin Sells-Off Amid Strong Economic Data, Can $18,600 Hold The Line?


Bitcoin has been unable to break above or below its current rage, and price action remains undecided. During yesterday's trading session, the cryptocurrency saw upside volatility, but gains were surrounded once more today as macroeconomic forces took over BTC. At the time of writing, Bitcoin (BTC) trades at $19,200 with sideways movement in the last 24 hours and 4% profits in the last 7 days. While large cryptocurrencies have been able to preserve some of their gains from the past week, most are following the general sentiment in the market. BTC's price reacts poorly to economic data on the 4-hour chart. Source: BTCUSDT Tradingview U.S. Economy Report Tumbles Bitcoin Price As Bitcoin was moving into its upcoming resistance level at around $20,500, the U.S. published its recent economic report on the job sector. The initial jobless claims for September's last job came in at 193,000, the lowest level since April 2022, according to a report from CNBC. This represents a 16,000 decline from the previous week when the jobless claims stood at 215,000. This data indicates that the U.S. economy has continued to see a spike in its job force, with fewer people reporting unemployment. The Jobless continuing claims also saw a decline of 29,000 for a total of 1.3 million. This data has relevance as the U.S. Federal Reserve (Fed) is set at stopping inflation from rising, as measured by the U.S. Consumer Price Index (CPI). The latter metric is currently at a multi-decade high w...
---
Bitcoin Notches Highest Trading Volume In Over 3 Months, Binance Data Sh...


Bitcoin (BTC) trading volume is on the rise, as the cryptocurrency market shows some signs of improvement. As of this writing, BTC is trading at $19,326, up 3.2 percent in the last 24 hours, data from Coingecko show, Thursday. Today is one of the busiest trading days for Bitcoin since mid-June. CryptoQuant attributes the recent surge in BTC trading volume to Binance. CoinGecko also reveals a dramatic increase in Bitcoin trade volume over the past three days. Total trade volume for the coin is $142.5 billion, a massive rise from $81.6 billion, or a 42.5% gain. However, recent charts reveal that the market is still prone to volatility, especially when it comes to the BTC/BUSD pair. Despite this possibility, Binance's recent measures could aid Bitcoin and the broader cryptocurrency market in recovering from the recent massive liquidations. Bitcoin Whales In Aggressive Mode Binance made the decision to remove trading fees for a number of Bitcoin pairs on July 7. Included in this are trading pairs involving Bitcoin and their native stablecoin, the Bitcoin Dollar (BUSD). As a result, the amount of daily trades in BTC/BUSD spiked almost immediately. The current price of the pair is $19,369. There has been an increase in value due to BTC being purchased by 'whales' using BUSD. Futures contracts on BTC/BUSD have likewise followed this pattern. As of today, the total number of BTC/BUSD transactions has reached 8.9 million. But does this whale frenzy portend future success for Bitcoin? ...
---
Space And Time Secures $20 Million To Transform Central Business Logic D...


Space and Time paves the way for establishing a decentralized data warehouse with tremendous Web3 implications. The project secured an additional $20 million in funding to make smart contracts more robust. A Big Step For Space and Time The new $20 million in strategic funding is a big deal for the Space and Time team. It signifies the importance of taking a decentralized approach to business logic. More importantly, the investors, including M12, SevenX Ventures, Polygon, Fellows Fund, Mysten Labs, MarketAcross and Stratos, see merit in the Proof of SQL cryptographic approach. Bridging the gap between enterprise database data and smart contracts can lead to many new potential use cases. Under the hood, Space and Time combines on-chain and off-chain information in a trustless environment to enable enterprise-scale analytics at minimal cost and low latency. Additionally, mutable and immutable tables can be created, joined, and queried with cryptographic guarantees through the next-generation data platform. Chainlink Co-Founder Sergey Nazarov adds: 'We're proud to support Space and Time through the Startup with Chainlink program in their mission to build a decentralized data warehouse and bridge the on-chain and off-chain worlds with Chainlink oracles. With the total addressable market for trust-minimized applications in the trillions of dollars, providing core infrastructure to Web3 developers is crucial for scaling and meeting this global demand.' Chainlink has been a crucial ...
---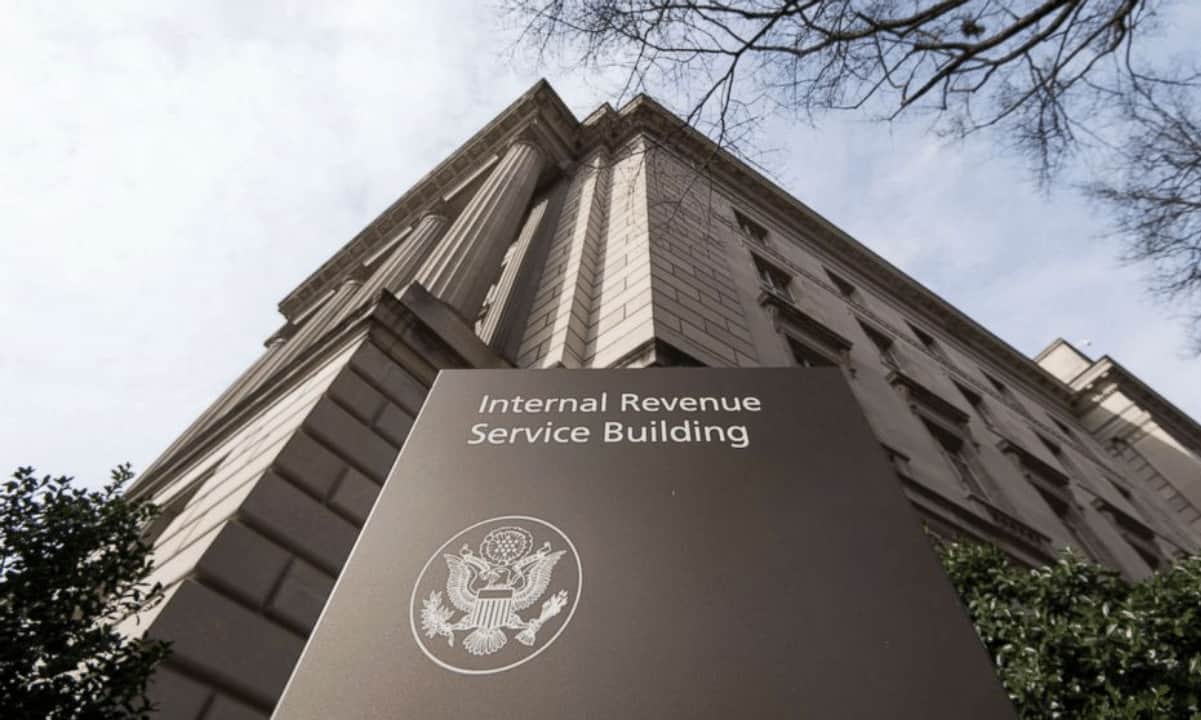 IRS Goes After Crypto Broker for Transaction Data in Latest Tax Chase&nb...


The US Internal Revenue Service is ramping up its efforts to collect taxes from crypto traders regardless of a 70% market slump. The tax department has obtained a court order authorizing summons for records of US taxpayers that failed to report transactions and pay taxes on crypto profits. Specifically, the IRS will issue what is known as a "John Doe summons" requiring MY Safra Bank to provide crypto transaction data for customers of the SFOX cryptocurrency broker that used the bank. According to the Department of Justice, SFOX has over 175,000 users and more than $12 billion in transactions since 2015. Small Fry First The revenue department has identified at least ten crypto traders and investors that used the broker and failed to report their transactions. What stands out, in this case, is that the brokerage is relatively small, suggesting that there could be more court orders for crypto transaction data to come. IRS Commissioner Charles Rettig commented, "The government's ability to obtain third-party information on those failing to report their gains from digital assets remains a critical tool in catching tax cheats." Deputy Assistant Attorney General David A. Hubbert confirmed that income and gains from cryptocurrency transactions were taxable and will be chased. The IRS strongly believes there are many unreported transactions and will increase its efforts to track them down, court orders being its primary weapon. According to CPA and presid...
---
Prepare For Volatility: Data Suggests Bitcoin Gets Chaotic During FOMC M...


Bitcoin and other cryptocurrencies in the market have had an interesting week-and-a-half. From the CPI report to the completion of the Ethereum Merge, it has been a rollercoaster of volatile activity across the market. Even with this, the market is still not done with its big events. The FOMC meeting is held on Wednesday, which, like in the past, promises unpredictable movements for the crypto markets. Expect Volatility For Bitcoin The FOMC meeting has always triggered volatility across not just the crypto markets but various financial markets. Bitcoin's reaction to the FOMC meeting has also gotten more prominent with the increased correlation with the stock and macro markets. Given this, any FOMC meeting is expected to have a significant impact on the crypto market. This is no different from the FOMC meeting that is happening on Tuesday. Previously, the FOMC meeting hours have been very volatile in the space as the market awaits the results of the meeting. As such, it is expected that Wednesday will see a lot of volatility, especially during meeting hours. More specifically, volatility is expected to hit its peak between 17:00-21:00 UTC as had been observed during previous meetings. Volatility expected during FOMC meeting | Source: Arcane Research Naturally, bitcoin's price will respond to the equity indexes during this time and will tend to move in tandem with it. So while investors keep an eye on the crypto market, it will be prudent to also keep an eye...
---
Chiliz (CHZ) Could Be Set For A Hot Streak With This Data


Chiliz (CHZ) is a blockchain technology company that aims to tokenize the sports and entertainment space. CHZ displaying enormous traction and uptick despite a bearish market Chiliz partners with giant sports organizations and teams CHZ price spikes by 6.21% as of press time Chiliz has ramped up on major developments and partnerships with giant sports organizations and teams all over the world. According to CoinMarketCap, CHZ's price has soared by 6.21% or trading at $0.2161 as of this writing. CHZ Collaborates With Sports Clubs CHZ has shown a massive price spike last month following Chiliz's partnership with FC Barcelona, a well-famed Spanish football club. The token was seen to climb by 73% on August 18, showcasing a four-month high. This recent price spike anchored the token to outperform major cryptos like Bitcoin and Ethereum. Basically, Chiliz is an open platform that allows a variety of sports organizations to mint limited tradeable fan tokens that provide their fans exclusive membership benefits and perks, access to NFTs, voting rights, and merchandise rewards. Chiliz has expanded its network with football clubs and organizations including FC Barcelona, Paris-Saint Germain, Manchester City, and Atlético de Madrid. Sports teams partner up with Chiliz for brand awareness and marketing plus also provide fans with modern and immersive experiences. CHZ Joining The Ranks Of Top Performing Crypto Chiliz is currently the 47th largest crypto in terms of market ca...
---
AVAX Price Rebound Fails To Breach $22 Resistance Due To High CPI Data


AVAX had time to recoup from June to July and then in August, the token slipped and formed a bullish cup and handle pattern. AVAX intraday trading volume indicates a 38.7% plunge Avalanche sellers successfully reclaimes the 20-day EMA slope Trading volume skyrockets to 487 million Now, the pattern which can be spotted at the market bottom will serve as a feasible launchpad for the crypto's recovery but in order to complete the pattern, the coin price should barrel past the $30.6 key resistance. With the reversal of the V-top formation seen at the key resistance level of $30.6, the AVAX coin price dropped to $18.4 of the Fibonacci retracement level. It is however beneficial for buyers who were able to position right at this level prompting a 25% spike to $22.53. On the other hand, the massive selloff happening in the crypto market hinders the recovery of AVAX price and threatens a further downtrend. The selloff that happened on September 13 has sloughed off the possibility of completing the pattern. Evidently, the downtrend that took place yesterday was triggered by the high CPI or Consumer Price Index data. AVAX Low Volume Hints At Bulls' Weakness According to CoinMarketCap, AVAX's price is down by 1.51% or trading at $18.84 as of this writing. The low volume seen with AVAX implies the bull's waning commitment or weakness. In the event that the selling pressure intensifies, AVAX could suffer a slump to $18.3 and then try to breach under that level which can furthe...
---
WATCH: Bitcoin Brutalized After August CPI Data Release | BTCUSD Septemb...


In this episode of NewsBTC's daily technical analysis videos, we take a look at Bitcoin price action following today's selloff in reaction to August CPI numbers. Take a look at the video below: VIDEO: Bitcoin Price Analysis (BTCUSD): September 13, 2022 Today just so happened to be August CPI numbers release day, so volatility was expected all around. The Consumer Price Index went up by 0.1% month over month from July, leading to an immediate selloff in anything that wasn't the dollar. BTCUSD Buy Signals At Risk After CPI Selloff The selloff really was immediate. When looking at the one-minute candle, Bitcoin lost over 6% in value in a minute or two. Sell orders executed within seconds of CPI numbers being released. The selloff is notable as it is putting many of the buy signals from the weekly open in yesterday's video at risk. The timing of the pullback today is eerily similar to the 2018 bear market bottom, according to a fractal placed below the current price action. In this instance, Bitcoin never made new lows, but instead simply moved sideways for several more weeks to draw in more short interest. The cryptocurrency then rallied by more than 300% in three months. If the fractal continues to be followed, Bitcoin price could end the year at around $40,000 per coin. Will BTC close above $40K to end the year? | Source: BTCUSD on TradingView.com More Downside Instead? What The Bearish Scenario Looks Like Of course we'd be foolish to rule o...
---
On-Chain Data Shows Bitcoin Whale Dumping Behind Dip Below $19k


On-chain data shows the Bitcoin exchange whale ratio spiked up just before the crypto's plunge below the $19k level. Bitcoin Exchange Whale Ratio Breached 90% Right Before The Price Dip As pointed out by an analyst in a CryptoQuant post, the whale activity on exchanges has been raised recently. The 'exchange whale ratio' is an indicator that measures the ratio between the top ten inflow transactions to exchanges and the total exchange inflows. The ten biggest transfers are assumed to be from the whales, so that the metric tells us what part of the total number of coins moving into exchanges is coming from these humungous holders. When the value of this indicator is high, it means a large part of the inflows is coming from whales right now. Such a trend can be a sign of dumping from this cohort and can therefore be bearish for the price. On the other hand, low values of the ratio can suggest whales are making up a healthy part of the transactions to exchanges at the moment. This kind of trend can either be bullish or neutral for the crypto's value. Historically, the metric has usually had values above 0.85 during bear markets or fake bulls, while it has generally remained below this threshold during bull runs. Now, here is a chart that shows the trend in the Bitcoin exchange whale ratio over the last couple of months: The value of the metric seems to have been elevated recently | Source: CryptoQuant As you can see in the above graph, the Bitcoin exchange whale ratio surged up...
---
India Surpasses UK as World's 5th Largest Economy Based on IMF Data


India is now the world's fifth-largest economy after surpassing the U.K., the latest data from the International Monetary Fund (IMF) shows. India's former chief economic advisor expects the country to become the world's third-largest economy by 2028-30. India Becomes 5th Largest Economy in the World India has leaped past the U.K. and become the fifth-biggest economy, Bloomberg reported Friday, citing IMF's GDP data and historic exchange rates. According to this estimation, the former British colony surpassed the U.K. in the last quarter of 2021 and is now behind only the U.S., China, Japan, and Germany in terms of the size of its economy. A decade ago India was the 11th largest. 'On an adjusted basis and using the dollar exchange rate on the last day of the relevant quarter, the size of the Indian economy in 'nominal' cash terms in the quarter through March was $854.7 billion. On the same basis, the U.K. was $816 billion,' the publication explained. Many people in India welcome the news of the Indian economy overtaking the British economy. Indian parliament member Kartik Sharma tweeted: 'India emerges as the world's 5th largest economy, overturning the U.K. from its position. Under Hon'ble PM Narendra Modi Ji's development-oriented leadership, we've made India the 5th largest economy in the world.' Dr. Arvind Virmani, a former chief economic advisor to the government of India, expects India to become the world's third-largest economy this decade, based on current figures. Vi...
---
Bear Market Who? Data Shows High Conviction In BTC And ETH


This is the weirdest bear market to date. It seems like most people were prepared for it, even though the death spirals and Chapter 11 bankruptcies that started it came out of nowhere. In any case, every coin is in the red. The market should be in a state of fear, uncertainty, and doubt. That is certainly not the case for the two leading cryptocurrencies. The circumstances might be different for each one, but both markets show signs of unwavering conviction. Long-time holders of bitcoin and ethereum seem to be laughing in the bear market 's face. In the latest edition of The Wolf Den, the author uses Glassnode and Intotheblock's data to show us how this is true. The Bear Market Vs. Bitcoin "On-chain evidence from Glassnode suggests that there has been no meaningful reduction in the conviction of long term believers," the newsletter states. To prove this, The Wolf Den looks at the "Dormancy Metric." The number that "tracks the average age of every Bitcoin that moves, determined by when it was mined. One of the ways to gauge the sentiment of long-term holders is to asses the average age of coins moving around the market." As attentive readers might suspect, the coins that are "moving around the market" are extremely young. In fact, their age "is at multi-year lows. The dormancy value is very low." This is consistent with previous bear markets, in which dormancy values tend to be low. The newsle...
---
Data Shows: Traders Unconvinced Of Crypto Bounces, Will Shorts See Pain?


After briefly re-testing higher levels, Bitcoin and the crypto market retraced and gave back the gains obtained over yesterday's trading session. The general sentiment in the market has been negative, with a large majority of participants expecting further losses. At the time of writing, the price of Bitcoin trades at $19,600 with 3% and 8% in losses over the past 24 hours and 7 days, respectively. The first crypto by market cap is one of the worst performers in the market, only surpassed by Dogecoin and Ethereum with a 4% and 3.7% loss over the last day. Source: Crypto total market Tradingview On the daily chart, the total crypto market cap was consolidating between $800 billion and $1.2 trillion coming in from a massive crash during April and June. The sector was trending upwards and finding support on a trendline that was pierced over the past week. Thus, the sector might be unable to sustain its current levels as the daily chart hints at further losses and a potential re-test of its June lows somewhere around $800 billion. Data from research firm Santiment highlights an important spike in short positions as digital assets trend lower. As seen in the chart below, traders have been shorting the price of Bitcoin as the price consolidates. This has led to sudden spikes in funding rates taking them into the positive-negative territory, meaning traders are expecting bearish price action. The chart spells trouble for this market participant. In August, whenever traders po...
---
SEC Probes Twitter Over Spam Accounts — Court Orders the Social Me...


Twitter Inc. has been ordered to provide additional data relating to spam and bot accounts to Elon Musk. The social media giant has sued the Tesla CEO for terminating his $44 billion offer to buy the social media platform. The U.S. Securities and Exchange Commission (SEC) has also questioned Twitter about the number of spam accounts.Court Orders Twitter to Give Additional Data to Elon Musk Chancellor Kathaleen St. J. McCormick, a judge on the Delaware Court of Chancery, signed an order Thursday requiring Twitter Inc. (NYSE: TWTR) to provide additional data to Tesla and Spacex CEO Elon Musk. Plaintiff Twitter has sued defendants Musk and his two companies, X Holdings I and X Holdings II, for terminating the $44 billion deal to buy the social media platform. Musk has countersued Twitter. Judge McCormick stated in her order: Defendants' data requests are absolutely abroad. She added: 'Read literally, Defendants' documents request would require Plaintiff to produce trillions upon trillions of data points reflecting all of the data Twitter might possibly store for each of the approximately 200 million accounts included in its mDAU count every day on every three years.' The social media company defines monetizable daily active users (mDAU) as 'Twitter users who logged in and accessed Twitter on any given day through Twitter.com or Twitter applications that are able to show ads.' The order further reads: Plaintiff is ordered to produce a subset of what Defendants have requested: the...
---
Nike Generated Over $185M in NFT Sales – Gucci, Adidas Trails Behi...


The leading athletic apparel company - Nike - has surpassed many prominent names with its NFT sales this year. According to the latest stats, Dolce & Gabbana, Tiffany, Gucci, and Adidas are reaping millions from NFTs, but it's Nike that tops the chart. Dune Analytics researcher Noah Levine's data showed the above businesses leading the NFT wave. Nike's NFT-related projects have generated over $185 million in revenue, placing itself as the biggest earning brand. The iconic sports brand raked in $1.3 billion in transaction volume with $93 million from primary sales of NFTs while generating $92 million in the form of royalties. On the top of Nike's list of collections is CloneX, with the highest royalty fees generating over $39 million. Next up is the Nike Sneakers-themed NFT collection MNLTH with $24.22 million. Other collections, including Mint Vial, MNLTH2, CryptoKick, RTFKT Bonus Items, have managed to rake in at least $1 million in royalty fees. Notably, Nike announced the acquisition of RTFKT last December as part of its jump in the metaverse space. Trailing behind were Dolce & Gabbana with $25.65 million, Tiffany with $12.62 million, and Adidas with $10.94 million in revenue. D&G leads with more than 9,000 transactions, closely followed by Gucci with nearly 4,000. Tiffany, on the other hand, managed to amass just 74 trades. Even though Adidas was placed fifth in terms of total revenue, it boasted the second most amount of transactions at over 51,000. The development come...
---
Is The Bitcoin Surge Due To An External Reason? What The Data Suggests


The world's first and largest cryptocurrency is making gallant steps towards the greens in a recent outturn of events. Bitcoin is experiencing a sharp rise in price within its market. Recent trading activities got BTC's price to hit the $24,000 mark. This creates a positive record for the top cryptocurrency across the industry. Though Bitcoin is making a tremendous improvement in value, its number of active addresses seems to be downtrend. The sudden growth in price for BTC likely has little connection with the overview of the crypto market. This upward trend occurs due to external pushes that spiked the price. But the irony is that there is no notable rise in the number of its active wallets. Records from on-chain reports show that Bitcoin's number of active wallets is relatively low. Crypto Quant, an on-chain analytics firm, gave its data indicating a downward move for the active addresses. It reports that new contracts are emerging in the futures market as prices keep surging. Bitcoin follows an upward trend | Source: BTCUSDT on TradingView.com This contradicts the current trend in the crypto futures market that depicts increasing momentum. Since the spike is not from an internal influence, the sustainability of the present positive pressure and price rise is quite unclear. With new contracts opening, the futures market is experiencing higher crypto prices. Also, cryptocurrency short-term investors are taking up positions within the futures market. Such activities are inv...
---
Mobile data network Nodle (NODL) reaches half a million token holders


Nodle, a decentralized network on Polkadot that provides secure, low-cost connectivity and data liquidity to connect billions of devices worldwide, announced today it has reached half a million token holders (per Subscan, as of August 1, 2022), bringing the project closer to the mission of empowering people to build the first smartphone-powered decentralized network. Having a mobile-first approach reduces the barrier to entry for users and allows anyone to quickly join the network as an antenna or "node" with no additional equipment or prior knowledge. Bringing web3 to the physical world, Nodle leverages smartphones to read sensors and devices that exist materially. The location of the device is only used to compute rewards based on contribution to network coverage and to locate Bluetooth devices at the request of their owners. The "nodes" (smartphones) are rewarded for providing network availability and connectivity. Building an ecosystem anyone can join with a resource they already own (their smartphones) is the key to Nodle's commitment to inclusion and accessibility. 'The Nodle Network is experiencing a first-mover advantage in terms of blockchain and mobile devices, as many web3 companies have yet to develop and launch a native app. In time, this will be like a company going to market without a website — practically unthinkable today.' - The Nodle Team Nodle Chain Nodle is powered by mobile phones that earn NODL for provid...
---
How Web3 Will Aid in a New Era of Credential Data Ownership and User Emp...


The first thing that comes to mind when thinking of Web3 might be the likes of NFTs, the metaverse or blockchain technology. Although all of these concepts do fall under the umbrella that is Web3, additional features such as credential data networks also fit into the picture, which play an integral part in the progression of Web3. Back to Basics The current structure of the internet (as we know it today), often labelled as Web2, allows for user-generated content to be posted on a number of different channels. As opposed to the first version of the internet that was stagnant and limited to "read only", the internet has moved to a structure which allows users to generate their own content as well as interact with it, such as one posting an image to their social profile, while other users like, comment and share the content. With technology ever changing at rapid speeds, Web3 is believed to be the next step in the transition of the web. Often dubbed as "the future of the internet", Web3 is a decentralised version of the web, which integrates the likes of cryptocurrencies, NFT's, DAOs, and decentralised finance into one space. With this being said, Web3 offers a magnitude of web versions which can be read, written or owned, allowing users to have financial stake and control over online communities that they belong to. One of the largest and possibly most disregarded aspects that differentiate Web3 from Web2, is the credential data networks that live ...
---
Key Data Indicates Positive Trend For BTC Long-Term Holders


Bitcoin is among the assets that have shown high volatility in the current crypto bear market. Recently, the price of BTC has been hovering around the $20K level. However, the uncertainty with the leading cryptocurrency, most of its long-term holders have not shown any deviation from the token. Hence, they don't seem to have taken a position. Data from Crypto Quant, an on-chain analytics firm, noted some sales from BTC holders irrespective of its low price. However, the sentiment for the present BTC sell-offs lies in the expectation of more drops in Bitcoin price. This is contrary to former sales built on the notion of a price spike for the king of cryptocurrency. Suggested Reading | CEL Token Price Plummets 50% As Celsius Goes Bankrupt But the persisting crypto winter seems to be putting more pressure on long-term holders of Bitcoin. The author, Ghoddusifar of Crypto Quant, noted that most of the recent BTC sales are from one-year token holders. Furthermore, it stated that such action within past cycles only occurred when BTC prices increased. So, the holders are possibly afraid of a future drop in Bitcoin price. As the crypto winter is getting more intense, Bitcoin market is perceiving an increase in the activities of whales. Before now, the stronger hands seemed to overlook the growing downward trend in BTC. However, seeing the market surpass their realized price, they must join the drawdown region. Their actions contributed to more Bitcoin long-term holders selling o...
---
US Inflation Remains Scorching Hot, Jumping to 9.1% in June — Whit...


According to the latest Bureau of Labor Statistics Consumer Price Index (CPI) report, U.S. inflation remains scorching hot as it has risen at the fastest yearly rate since 1981. June's CPI data reflected a 9.1% year-over-year increase, even though a number of bureaucrats and economists thought May's CPI data would be the record peak.US Inflation Continues to Print Perpetual New Highs Inflation continues to climb higher in America as the CPI numbers for June show another monthly increase. 'Over the last 12 months, the all items index increased 9.1 percent before seasonal adjustment,' the Bureau of Labor Statistics report notes. 'The increase was broad-based, with the indexes for gasoline, shelter, and food being the largest contributors.' The inflation increase in June was yet another record-setting spike as it rose at the fastest pace since November 1981. After the CPI report was published, U.S. president Joe Biden's administration addressed the subject. The White House also claimed that the data is already out of date and the CPI report does not reflect 'the full impact of nearly 30 days of decreases in gas prices.' In fact, the White House says that 'core inflation' has dropped for the third month in a row. 'Importantly, today's report shows that what economists call annual 'core inflation' came down for the third month in a row, and is the first month since last year where the annual 'core' inflation rate is below six percent,' Biden's statement detailed on Wednesday. Acc...
---
Visual blockchain data app Bubblemaps teams with Hacken to bring additio...


Hacken, the blockchain and crypto security platform, today announced it has established a partnership with Bubblemaps, a supply auditing tool for DeFi tokens & NFTs, to allow investors to make better-informed decisions utilizing easy-to-read on-chain data infographics and smart contract audits. Bubblemaps produces multicolor bubbles for users to see connections between different crypto wallets. If the wallets holding the biggest shares of a project's tokens are closely linked to each other, it is considered a suspicious sign. Namely, there is a risk that a whale investor splits its tokens between connected wallets to hide its status. Bubblemaps use-cases include the fight against wash trading, wallet-splitting, and manipulations with voting power. Benefits of partnership for users of Bubblemaps For Bubblemaps.io, a partnership with Hacken is a mechanism to bring additional safety to DeFi investors. By correctly analyzing the project's token supply and the results of a smart contract audit, users can conclude whether investing in this venture is an opportune decision and what are the associated risks. As a result, the projects that neglect meeting essential security requirements with visible token supply manipulations will not be able to obtain new financing. 'For Hacken, this partnership is a big step toward implementing our mission – making Web 3.0 a safer place. The availability of a smart contract audit and other forms of security testing does not guarant...
---
Hacker Selling 1 Billion Chinese Citizens' Data for 10 BTC, Zucker...


In this week's bite-sized digest of the hottest stories from Bitcoin.com News, a hacker claims to have stolen a massive amount of Chinese citizens' personal data from Shanghai police, and now wants to sell it for ten bitcoins. Also, Mark Zuckerberg's Meta has ditched the Novi project, after unveiling a new metaverse wallet. These stories and more, right below. Leaked Personal Data of 1 Billion Chinese Citizens on Sale for 10 Bitcoins - Hacker Claims Stolen From Shanghai Police A hacker claims to have stolen the personal data of a billion Chinese citizens from the Shanghai National Police (SHGA) and is selling it for 10 bitcoins. 'This database contains many TB of data and information on billions of Chinese citizens.' Read More Meta Ending Crypto Project Novi After Mark Zuckerberg Unveiled Metaverse Digital Wallet Meta Platforms, formerly Facebook, has announced the end of its crypto project Novi. Users are advised to withdraw funds as soon as possible. The announcement followed the introduction of a digital wallet for the metaverse, announced by Meta CEO Mark Zuckerberg. Read More Mad Money's Jim Cramer Says Crypto Immolation Shows the Fed's Job to Tame Inflation Is Almost Complete The host of Mad Money, Jim Cramer, claims that 'With the immolation of crypto, the Fed's job is almost complete.' He stressed that 'one front in the war on inflation that's been an outstanding total victory for the Fed' is the battle against financial speculation. Read More Peter Schiff's Euro...
---
Kenya Has Highest Proportion of Crypto Owning Citizens in Africa UNCTAD ...


The latest data from the United Nations Conference on Trade and Development (UNCTAD) suggest that Kenya has the highest proportion of crypto-owning inhabitants than any other African country. To counter the growing use of cryptocurrencies, UNCTAD said it recommends the imposition of taxes that discourages crypto trading. 'A Way to Protect Household Savings' According to the data in the latest (UNCTAD) policy brief, Kenya's digital currency ownership as a share of the population of 8.5% is the highest in Africa and the fifth-highest globally. Only Ukraine with 12.7%, Russia (11.9%), Venezuela (10.3%), and Singapore (9.4%) have a higher proportion of crypto-owning residents than Kenya. As the data shows, South Africa is the second-ranked country in Africa and eighth globally, with 7.1% of the population that owned or held cryptocurrencies in 2021. In Nigeria, which is one of the biggest cryptocurrency markets globally, about 6.3% of the population own or hold cryptocurrencies. Using the UNCTAD data, this means from the country's population of 211 million inhabitants, just over 13 million were owners of digital currencies in 2021. Out of the 20 countries that were surveyed, Australia was found to have the least percentage of its population (3.4%) that owned cryptocurrency in the said period. Meanwhile, in a report on its findings, UNCTAD acknowledged that cryptocurrencies have grown in their popularity because they are 'an attractive channel through which to send remittances.' ...
---
Data Suggests Buying On Coinbase Behind The Bitcoin Pump


Data shows the Bitcoin Coinbase premium gap has surged up to positive values, suggesting that buying from investors on the exchange could be behind the pump to $22k. Bitcoin Coinbase Premium Gap Observes Sharp Rise To Positive Values As pointed out by an analyst in a CryptoQuant post, after many months of negative values, the Coinbase premium gap is now above zero. The 'Coinbase premium gap' is an indicator that measures the difference between the Bitcoin price on Coinbase Pro (USD pair) and the value on Binance (USDT pair). Since Coinbase is popularly used by US investors (especially institutionals), while Binance is used more in other parts of the world, the difference in BTC prices between the exchanges can suggest where the buying/sell pressure could be coming from. When the value of the premium gap is greater than zero, it means the value of the crypto listed on Coinbase is currently more than on Binance. Gox Effect On Bitcoin Resurface, Victims to Receive 150K BTC? Also, it's apparent from the chart that the latest pump in the price of the crypto looks to have occurred concurrently with this spike in the premium gap. This could suggest that buying pressure from investors in the US may be behind Bitcoin catching some new upwards momentum. BTC Price At the time of writing, Bitcoin's price floats around $21.6k, up 12% in the last seven days. Over the past month, the crypto has lost 31% in value. The below chart shows the trend in the price of the coin over the last f...
---
US and South Korea to Share Data on Crypto Cases, Including LUNA and UST...


The U.S. and South Korean governments have reportedly agreed to share data on ongoing crypto cases, including the case surrounding Terraform Labs CEO Do Kwon and the collapse of cryptocurrency terra (LUNA) and stablecoin terrausd (UST).U.S. and South Korea to Share Data on Crypto Investigations South Korea's Justice Minister Han Dong-hoon met with U.S. prosecution officials during a visit to New York this week, Yonhap News Agency reported Wednesday. The U.S. officials present at the meeting included Andrea Griswold, chief counsel to the United States Attorney, and Scott Hartman, co-chief of the Securities and Commodities Fraud Task Force of the U.S. Attorney's Office for the Southern District of New York. The officials from the two countries examined ways to enhance cooperation in the investigation of major securities fraud and financial crimes, including those involving cryptocurrency. Specifically, they discussed information exchange between the Seoul Southern District Prosecutors Office and the Southern District of New York office. The two sides agreed to share their latest investigation data on ongoing crypto cases, including the case surrounding the collapse of cryptocurrency terra (LUNA) and algorithmic stablecoin terrausd (UST), the publication conveyed. Both the U.S. and South Korea are investigating Terraform Labs founder Do Kwon and the implosion of LUNA and UST. South Korean prosecutors are looking into possible fraud charges. In addition, the Korean government is...
---
More Streamr DATAcoin (

#DATA

) News