| | | |
| --- | --- | --- |
| | Streamr DATAcoin | #DATA |
---
| | | | | |
| --- | --- | --- | --- | --- |
| DATA Price: | $0.035 | | Volume: | $2.4 M |
| All Time High: | $0.31 | | Market Cap: | — |
---
---
| | | | | |
| --- | --- | --- | --- | --- |
| Circulating Supply: | — | | Exchanges: | 9 |
| Total Supply: | 1,007,114,714 | | Markets: | 13 |
| Max Supply: | — | | Pairs: | 27 |
---
---
---
The price of #DATA today is $0.035 USD.

The lowest DATA price for this period was $0, the highest was $0.035, and the exact current price of one DATA crypto coin is $0.03498.

The all-time high DATA coin price was $0.31.

Use our custom price calculator to see the hypothetical price of DATA with market cap of BTC or other crypto coins.
---
---
The code for Streamr DATAcoin crypto currency is #DATA.

Streamr DATAcoin is 5.3 years old.
---
---
The current market capitalization for Streamr DATAcoin is not available at this time.

Streamr DATAcoin is ranking downwards to #5516 out of all coins, by market cap (and other factors).
---
---
The trading volume is big today for #DATA.

Today's 24-hour trading volume across all exchanges for Streamr DATAcoin is $2,409,138.
---
---
The total supply of DATA is 1,007,114,714 coins.
---
---
---
---
---
---
Note that there are multiple coins that share the code #DATA, and you can view them on our DATA disambiguation page.
---
---
---
---
Data Reveals Reasons Behind Litecoin's 80% Rally


Litecoin (LTC) recently saw an impressive 80% rally after the first ten days of November 2022. According to Santiment, a crypto analytics firm, this remarkable increase results from two key factors. Reasons Behind Litecoin's Bullish Trend Based on the tweet from the analytics firm, Litecoin's two major driving forces are its increasing adoption and halving process ahead in 2023. Litecoin is becoming more accepted by merchants due to its low transaction costs and quick transaction times. This fact has allowed people to use it for everyday purchases, such as buying goods online or sending money to others. As a result, the demand for Litecoin has grown significantly in recent months, which has seen the price of LTC surge. Large holders of the token have added considerable money to it, and its adoption keeps increasing. In the last seven months, addresses holding the coin have added about 1.15 million tokens. This event has increased the token's total supply by 0.5%. According to the Santiment report, several token holders acquired it toward the end of July 2022. At the time, each Litecoin token was trading at a little less than $60, thus, bringing good returns to the holders. Litecoin Halving Ahead, Will It Push The Price Further? A halving is a mechanism to reduce block reward for miners by half. This process intends to keep the cryptocurrency's supply in check and to help maintain its price stability. Every four years, the network halves the block reward miners receive ...
---
Data Suggests Sharks Were Behind Litecoin's 89% Rise To $97, But What Ab...


Litecoin (LTC) has seen one of the highest rallies among the top 20 largest cryptocurrencies, jumping over 89% since the market crash following the FTX collapse. While there are a number of factors that could've prompted this news, on-chain data suggests that sharks are the likely culprit. Sharks Holding 100-10,000 Coins Went On A Feeding Frenzy According to a Sentiment report, the sharks may be the ones behind the upward rally that Litecoin has embarked on in the last two months. It shows that these shark addresses holding between 100-10,000 LTC on their accounts went on a massive accumulation trend that saw them add a reasonable portion of supply to their holdings. Santiment reveals that in the two-month period, these addresses accumulated 1.15 million LTC. This works out to around a 4.92% increase in their holdings and 0.5% of the total LTC supply. As the image below shows, there was a significant uptick around this point coinciding with the increase in the price of the digital asset. The accumulation trend continued into January 2023 when LTC's price movement had ramped up. Thus, this shows that while accumulation by sharks may not have been the main driver of the price rally, they may have played a significant role. Further movements point toward these shark addresses having an effect on the price. Like the chart shows, there has been some profit-taking after LTC hit its local peak of $97 and this profit-taking coincided with the price of the cryptocurrenc...
---
Bitcoin, Ethereum Technical Analysis: BTC, ETH Lower, Ahead of Key Week ...


Bitcoin fell below $23,000 on Jan. 31, following a recent move to a five-month high over the weekend. Market volatility has since increased, as traders prepare for a big few days of economic data from the United States. The conference board will release its consumer confidence report later today, with the Federal Reserve holding its policy meeting on Wednesday. Ethereum also moved lower today.Bitcoin Bitcoin (BTC) retreated from a recent five-month high on Tuesday, with prices falling below the $23,000 mark in today's session. BTC/USD fell to a low of $22,657.58 earlier in the day, less than 24 hours after hitting a high at $23,296.53. The move comes as traders appear to have secured gains from recent surges in price, and ahead of the upcoming Federal Reserve policy decision. As can be seen from the chart, today's drop saw BTC move closer to a price floor at $22,500, with the relative strength index (RSI) hitting a floor of its own. Currently, the index is now tracking at 68.78, which is marginally above its long-term support point at 68.00. Although a ceiling of 77.00 could be the target for bulls who rejected an earlier breakout, it is likely that prices could consolidate until the dust settles from this week's fundamentals. Ethereum In addition to BTC, ethereum (ETH) was also in the red in today's session, with prices falling further below $1,600. Following a high of $1,595.86 to start the week, ETH/USD slipped to an intraday bottom of $1,546.66 on Tuesday. Since hitting...
---
Sao Paolo Introduces Blockchain in Data Access Law


The Brazilian city of Sao Paolo has introduced the concept of blockchain in its municipal data access and transparency law. The concept of blockchain is defined as a technology that can be of use in this field, but the city has not defined the structures or the implementation for its use in the future. Sao Paolo Law Introduces Concept of Blockchain Little by little, more use cases of blockchain, part of the technology behind cryptocurrency, are being embraced by institutions all over the world. The city of Sao Paolo has included the concept of blockchain in its recently passed municipal data and transparency law as a tech that can be used to help the state complete its tasks. In the legislation, blockchain is defined as an immutable ledger that can record transactions and track assets using a computer network. While the tech is cited as a useful tool, the law fails to define in which ways it can be harnessed to make data access and transparency-related tasks more efficient. This has led some experts to believe that the inclusion of this definition in the law is just accidental, as the document fails to indicate any implementation methods. On this, Marcelo Castro, a lawyer for Machado Meyer, told O'Globo: Institutions are recognizing blockchain as beneficial in the economy, however, there is no specific command saying how the technology will be used within a schedule, and this brings an enormous risk of going astray in a dead letter of law. Incoming Innovation However, legisl...
---
Bitcoin, Ethereum Technical Analysis: BTC, ETH Consolidate Ahead of US C...


Bitcoin consolidated on Friday, as traders prepared for the release of the upcoming consumer sentiment figures from the United States. Following a move to a five-month high on Thursday, prices were once again below $23,000. Ethereum also slipped, moving below $1,600 in the process.Bitcoin Bitcoin (BTC) fell back below $23,000 on Friday, as markets consolidated ahead of U.S. consumer sentiment data. BTC/USD slipped to a bottom of $22,654.59 earlier in today's session, less than 24 hours after hitting a high of $23,215.00. The drop came ahead of this afternoon's U.S. consumer sentiment report, which is expected to come in at a reading of 64.6. As can be seen from the chart, the relative strength index (RSI) also edged closer to a floor of 78.00, leading to a slight shift in momentum. The 10-day (red) moving average continues to move in an upward direction, however should the index move below 78.00, this trend will likely reverse. Currently, the index is tracking at 79.64, with BTC/USD trading at $22,965.60. Ethereum There was a slight shift in sentiment in ethereum (ETH), with prices moving below $1,600 during today's session. Following a high of $1,619.45 on Thursday, ETH/USD dropped to an intraday low of $1,565.25 earlier in the day. Today's move came as the world's second largest cryptocurrency was unable to break out of a resistance level of $1,640 on Wednesday. Since this time, prices have moved to lower lows in back-to-back sessions, with ethereum's RSI also dropping b...
---
Biggest Movers: ADA Climbs to 11-Week High, as Crypto Markets React to U...


Cardano raced to an 11-week high on Thursday, as markets reacted to data showing that gross domestic product in the U.S. rose by 2.9%. The token rose by as much as 5% earlier in the day, climbing to its strongest point since November. Monero was also in the green, nearing a key resistance level in the process. Cardano (ADA) Cardano (ADA) rebounded on Thursday, with prices moving to an eleven-week high in the process. Following a low of $0.3537 on Wednesday, ADA/USD rose to an intraday high of $0.3866 earlier today. As a result of this, cardano rose to its strongest point since November 8, which is the last time prices were above $0.4100. Looking at the chart, ADA has moved lower from earlier gains, as traders appear to have taken profits near a ceiling of $0.3875. As of writing, the token is trading at $0.3774, with the 14-day relative strength index (RSI) near a resistance of its own at 74.00. The index, which is currently tracking at 69.22, will likely need to move past the 74.00 point in order for ADA jump over the $0.3875 hurdle. Monero (XMR) In addition to ADA, monero (XMR) also surged earlier in the day, as it edged closer to a key resistance level. XMR/USD moved to a peak of $178.15 earlier in the day, which comes less than a day after falling to a low of $169.84. Today's surge sent monero closer to its long-term resistance level at $180.00, which was last broken on Sunday. As can be seen from the chart, the relative strength index (RSI) is currently hovering below ...
---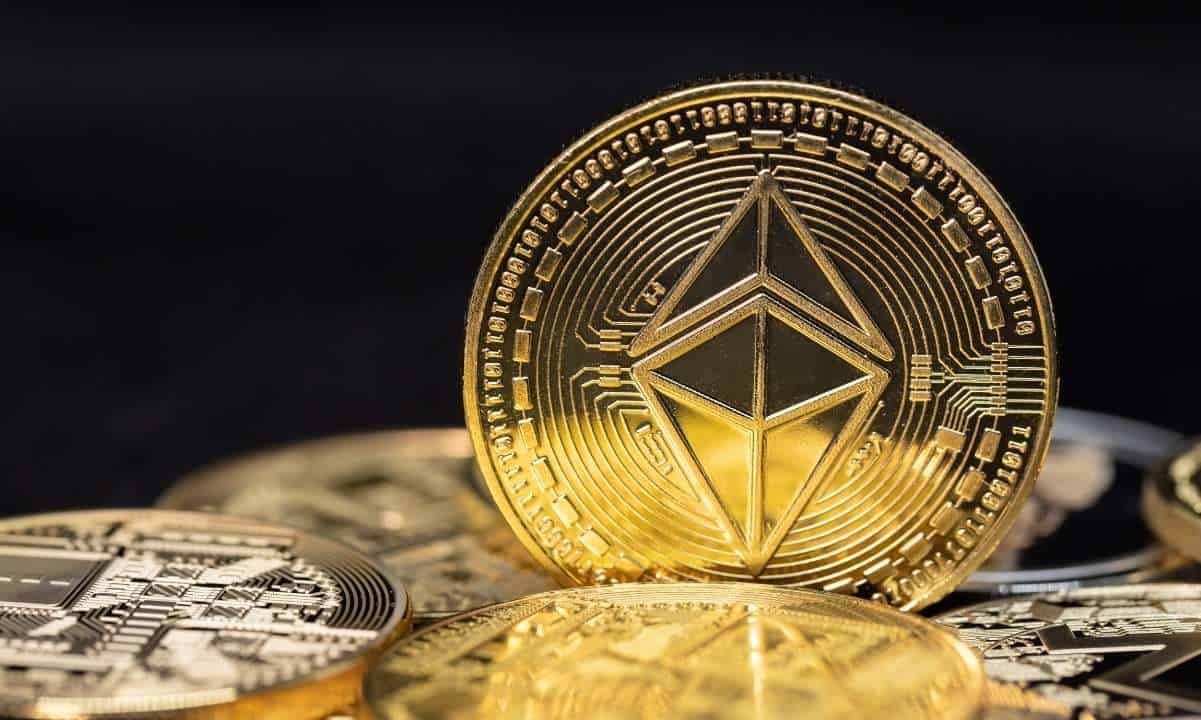 Clear Upward Trend in Addresses as Ethereum Rallies Past $1.6K: Data


The year started on a bullish note which aided the world's largest altcoin to sprint towards its pre-FTX market cap levels. Days after struggling to overcome $1,600, Ethereum finally climbed past the resistance level on Tuesday amidst a broader market rally. Even as certain group of investors looking to pocket quick gains began offloading the token, this has not affected the growing appeal of the network. Ethereum Ownership According to the latest data by IntoTheBlock, there is a clear upward trend in addresses with balances of all sizes. Except for one cohort of Ether holders with 0.10 ETH to 1 ETH, which started decreasing in size with the start of the bear market, all the other cohorts have been on a steady rise. With the most recent increase in Ethereum's price, some bigger holders have resorted to offloading their assets in a bid to rake in quick gains. Despite this, ITB noted an increase in addresses with larger balances in terms of USD valuations. This trend depicted an enhanced market sentiment after a brutal year of an incessant downtrend. A drill down further at the ownership revealed that six addresses held a total of 22.65% of the ETH supply, and these addresses have been active. In terms of the overall distribution, ITB's data suggested that whales hold most of the tokens in circulation. The retail players, on the other hand, held a relatively small percentage of the supply. Shanghai Mainnet Staking activity on the Ethereum network has continued its uptrend as th...
---
Bitcoin, Ethereum Technical Analysis: BTC, ETH Consolidate Ahead of US G...


Cryptocurrencies continued to consolidate recent gains on Jan. 24, as markets prepared for a big week of U.S. economic data. Gross domestic product (GDP) figures for Q4 2022 will be released on Thursday, followed by consumer sentiment data the day after. Ethereum also secured recent gains in today's session, with prices nearing a move below $1,600.Bitcoin Bitcoin (BTC) consolidated for a third straight day, as traders continued to secure gains from Saturday, when prices rose to a five-month high. Despite consolidating, BTC/USD remained above $23,000 for most of today's session, hitting a high of $23,134.01 in the process. This comes less than 24 hours after it was trading at a low of $22,654.30, which is near a short-term support at $22,500. Looking at the chart, BTC is currently trading at $22,913.54, and this comes as the 14-day relative strength index (RSI) neared a ceiling of 86.00. At the time of writing, the index is tracking at a level of 85.09, with a floor at 80.00 another possible destination for traders. The 10-day (red) moving average has also begun to show signs of peaking, which could lead to a sudden shift in momentum. Ethereum Momentum in ethereum (ETH) somewhat slowed in today's session, with price approaching its floor at $1,600. Following a high of $1,658.02 to start the week, ETH/USD dropped to a bottom of $1,609.16 earlier in the day. Sentiment in the world's second largest cryptocurrency seems to have already shifted, with several dojis (candlesticks s...
---
ETH NFT Activity Up Only for 5 Weeks in a Row: Data


While non-fungible tokens (NFTs) took a nosedive in popularity last year due to dwindling investor sentiments, the asset class has been gaining renewed user interest since the start of the year. The NFT market has seen strong activity over the past few weeks as the broader crypto market gradually recovers from the 2022 crypto winter. New data suggests that Ethereum-based NFTs have witnessed a massive surge in activity over the past couple of weeks. Ethereum NFT Projects Record Increased User Activities According to data provided by Nansen data journalist Martin Lee, Ethereum-based NFT projects have seen an increase in their weekly transactions for five consecutive weeks. As per the info, the general uptrend in this weekly number of transactions began on November 4, 2022, with recent transaction volumes reaching highs of more than 700,000 weekly. Leading NFT marketplace OpenSea accounted for a significant portion of these transactions, closely followed by Mints, LooksRare, and X2Y2. In addition to the high transaction volume, the past few weeks have seen a consistent increase in Ethereum NFT users. As per the data, the number of NFT users on Ethereum has increased for three consecutive weeks. There are nearly 250,000 NFT users on the network, with OpenSea also accounting for the bulk of this figure. NFT Wash Trading Still a Concern NFTs have been one of the most prominent parts of Web3 over the last three years. The NFT market saw explosive growth during the 2021 bull run, but...
---
Litecoin Price Could Rally 285% Pre-Halving Based On Historical Data


While the Bitcoin halving is not expected until March 13, 2024, according to Coinwarz data, Litecoin investors can already look forward to the traditionally bullish event as soon as this year. According to NiceHash's estimate, the Litecoin halving will take place in 189 days, on July 19, 2023. The approaching halving has prompted analyst Rekt Capital to examine Litecoin's historical price trends before and after the halving in order to provide a prediction for the coming months. 285% Litecoin Rally In The Cards? Rekt Capital notes that LTC tends to rally quite a lot before halving. Before halving 1, the price bottomed in 122 days and rose +820% afterward. Before halving 2, LTC bottomed in 243 days and rallied by 550%. After both halvings, however, the price gains were even stronger. As the chart below from Rekt Capital shows, Litecoin is up +14,200% after the first halving, and after the second halving, it was 'still' 1,574%. From this, the analyst derives the historical tendency that LTC tends to rally stronger after the halving than before. However, this does not mean that investing before the halving is not historically lucrative if you find the right time to place a sell order. According to the analyst, it can be seen from historical data that LTC sees a strong rally prior to the halving before the price drops sharply immediately. The Litecoin price declined by -73% in the first 578 days after halving. The second halving led the price to drop as much as -83% before it f...
---
Bitcoin On-Chain Data Shows Weak Baseline For 2023: Report


Even though Bitcoin (BTC) and the broader crypto market are experiencing an upswing in the first days of the new year, on-chain data shows that the market remains in a deep slumber. As Glassnode explains in its latest report, the BTC price has shown historically low volatility over the past weeks. And according to the on-chain data for Bitcoin, there is currently little reason to believe that the boredom in the market will change quickly. However, if a move does occur, it will likely be an explosive market move, as in previous cycles when volatility was extremely low. To support this thesis, Glassnode cites Bitcoin's realized volatility over the last month, which is at a multi-year low of 24.6%. As the chart below shows, there have been a few times in Bitcoin's history when it has been this low. In most cases, BTC saw a rally after the market awakened; only in one case, in November 2018, did the price fall dramatically (-50%) lower. Bitcoin Network Usage Is Low Also, the weak baseline for Bitcoin is identified by Glassnode in continued restrained network usage. While on-chain activity increased after the FTX collapse, the uptick briefly leveled off later. The monthly average of new Bitcoin addresses is approaching the annual average again. The overall transaction value of the network is in free fall. While the daily transfer volume was still around $40 billion in the third quarter of 2022, it is currently only $5.8 billion/day. The value is thus back at the level before the...
---
Top 5 Crypto To Watch As CPI Data Is Released This Week


The crypto market has been very bullish in the past week as the turn of the year sparked positive investor sentiment for the industry, especially to our top 5 crypto to watch this week. Since January 1st, the total market cap of crypto rose by 8.25% which shows a complete reversal of investor sentiment on the market. As market optimism grows for an economic soft landing, crypto is poised for a recovery after a year of complete disaster. The market was devastated after multiple high-profile collapses, leaving investors as the biggest losers and driving fear, uncertainty, and doubt higher. The broader financial market is eyeing the release of the Consumer Price Index (CPI) data for December. These Are The Top 5 Crypto To Watch This Week: Litecoin (LTC) The ol' reliable token of the crypto world, this altcoin recently recorded its 140 millionth transaction. Litecoin accomplished that with nearly a 100% uptime, which is a rare occurrence in an era of smart contract providers. The altcoin is also growing in adoption with LTC gaining traction as a means for payment. With this in mind, LTC would definitely have a strong and significant role once the bear market cycle starts. At the current price of $81.92, the token will have a significant part in the next bull market. However, if macroeconomic data trends down or stagnate, LTC will definitely have a tough time climbing back up. Shiba Inu (SHIB) The original rival to Dogecoin (DOGE), this memec...
---
Cardano (ADA) Extremely Undervalued? On-Chain Data Suggests So


Cardano is one of the altcoins that has been hit the hardest by the bear market. Created by former Ethereum co-founder Charles Hoskinson, the coin is 91.6% below its all-time high of $3.10, which was reached on September 1, 2021. Thus, ADA is performing much worse than its main competitor Ethereum. ETH reached its all-time high of $4.878 on November 10, 2021, and is currently about -75.4% below that level. However, according to on-chain analytics service Santiment, there are early signs of a trend reversal. For instance, sharks and whales holding 100,000 to 10 million ADA have been accumulating aggressively over the past six weeks. As the analyst writes, there is currently a bullish divergence between price and whale activity. A look at realized gains and losses also paints a bullish picture. According to the analyst, there are signs of seller exhaustion. 'On every big price decrease there are fewer and fewer coins moving at a loss,' the analyst notes. Furthermore, the Santiment analyst says that Cardano (ADA) is facing a trading volume gap in the $0.19 to $0.26 range, where he expects the price to see 'serious buying.' "Based on the things mentioned above, I believe price will increase in value. However, without any other data, it is difficult to accurately assess the validity of this analysis," the analyst concluded. Messari Research Assesses The Current State Of Cardano An analysis of the state of the Cardano network was also published yesterday by Mess...
---
Lastpass Data Breach Frightens Users, Some Say Hack 'May Be Worse Than T...


People involved in financial tech, software programming, cyber security, and cryptocurrencies have been talking about the Lastpass data breach that was disclosed two days ago. The password management company detailed that a breach, committed earlier this year, allowed hackers to obtain a "backup of customer vault data."Lastpass Reveals 'Threat Actor Was Also Able to Copy a Backup of Customer Vault Data' On Dec. 22, 2022, the password management firm Lastpass disclosed that an "unknown threat actor" managed to breach the firm's cloud-based storage environment in or around Aug. 2022. As soon as the news was published, the Lastpass data leak has been a topical discussion on social media and forums. A great number of people believe that Lastpass' situation "may be worse than they are letting on." LastPass attackers now know all websites you have passwords stored for and the blobs, encrypted only by your master password https://t.co/Wdbt6mWe8C https://t.co/HldcJ8DYkK — SwiftOnSecurity (@SwiftOnSecurity) December 22, 2022 "Based on our investigation to date, we have learned that an unknown threat actor accessed a cloud-based storage environment leveraging information obtained from the incident we previously disclosed in August of 2022," Lastpass disclosed. The password management company added: The threat actor was also able to copy a backup of customer vault data from the encrypted storage container which is store...
---
Bitcoin, Ethereum Technical Analysis: ETH Nears $1,230 Resistance, Follo...


Ethereum edged closer to a key resistance level of $1,230 on Dec. 23, as markets continued to react to better than expected U.S. GDP data. Gross domestic product in the United States was revised higher to 3.2%, better than the 2.9% expected. Bitcoin mostly consolidated in today's session, with prices trading near the $16,800 mark.Bitcoin Bitcoin (BTC) was once again in consolidation on Friday, as markets continued to react to the latest U.S. Q3 GDP figures. Following a low of $16,592.41 on Thursday, BTC/USD was marginally higher, with prices rising to a peak of $16,880.87 in today's session. The surge in price pushed BTC above a key resistance point of $16,800, as bulls once again attempted to recapture the $17,000 mark. As can be seen from the chart, recent price uncertainty comes as the 14-day relative strength index (RSI) remains close to a floor at 45.00. Sentiment also seems uncertain following a recent crossover between the red 10-day moving average, and its 25-day (blue) counterpart. If this downward trend continues, we could see BTC trading near $16,000 during the Christmas weekend. Ethereum Ethereum (ETH) was marginally higher to end the week, as prices moved closer to a key resistance level earlier today. ETH/USD raced to an intraday peak of $1,224.21 in Friday's session, less than 24 hours after hovering at $1,187.13. Today's move sees ETH bulls once again try to break out of the long-term resistance level of $1,230. Looking at the chart, the 14-day RSI is now r...
---
US Stocks Fall on GDP Data, Bitcoin, Ethereum Hold On (Market Watch)


Both the two largest cryptocurrencies charted minor daily losses yesterday following the US GDP data but recovered almost immediately. In contrast, the largest US stock market indexes closed the trading day in the red. Bitcoin Bounces Back All eyes yesterday were focused on the US GDP announcement following the past two negative quarters. This time, however, the estimations showed that the world's leading economy will post a 2.9% growth compared to the numbers from the same quarter last year. But the US economy displayed an even more notable growth of 3.2%, which some considered as a double-edged sword, showing that the US Fed's actions have only limited impact. The three largest US stock market indexes - the S&P 500, the Dow Jones, and the Nasdaq - dipped almost immediately. Although they all recovered some of the intraday trading losses, each closed in the red, with Nasdaq losing the most - 2.18%. Bitcoin, on the other hand, traded calmly around $16,800, as it was doing for the past few days. It remained unfazed at first but then dipped by around $300. However, the cryptocurrency bounced off quickly and recovered all daily losses. As of now, BTC stands still inches away from $17,000. Its market cap has remained around $325 billion, while its dominance over the altcoins is just shy of 40%. BTCUSD. Source: TradingView DOGE Jumps 5% Elsewhere in crypto land, Dogecoin has popped up as today's best performer with a nearly 5% daily increase. This came as the asset was listed on t...
---
Bitcoin, Ethereum Technical Analysis: BTC, ETH Consolidate Ahead of Unit...


Cryptocurrency prices mostly consolidated on Thursday, ahead of upcoming GDP figures from the United States. Bitcoin remained close to the $17,000 level in today's session, with the global market cap trading 0.01% lower as of writing. Ethereum was largely unchanged, as prices continued to trade above $1,200. Bitcoin Bitcoin (BTC) continued to consolidate ahead of this afternoon's third quarter GDP data from the United States. This afternoon's figures are expected to show growth of 2.9% in the quarter, as inflation in the U.S. began to slow down. BTC/USD hit a high of $16,895.71 ahead of the data release, which is marginally higher than Wednesday's bottom at $16,755.91. Looking at the chart, today's consolidation comes as the 14-day relative strength index (RSI) continued to hover near a support point at 46.00. As of writing, the index is tracking at the 46.49 level, and could be set to break out of this point at any moment. Should this occur, bearish sentiment will likely return to the market, with prices heading towards $16,500. Ethereum Ethereum (ETH) also consolidated in today's session, with bulls managing to keep prices above the $1,200 level. Following a low of $1,208.03 in Tuesday's session, ETH/USD was marginally higher on Thursday, as it rose to a peak of $1,219.61. The move sees the world's second largest cryptocurrency continue to be a stone's throw away from a ceiling at $1,230. Despite the prospect of higher highs, overall momentum seems relatively bearish, wi...
---
Gemini Customer Data Leak Was Advertised for Sale on Hacker Forums for 3...


On Dec. 14, 2022, the crypto exchange Gemini revealed that some Gemini customers have been the target of phishing attacks that the firm believes stem from a third-party vendor leak. While reports disclosed that Gemini's leak was approximately '5,701,649 lines of information pertaining to Gemini customers,' Gemini did not disclose how many customers were affected by the breach. Moreover, according to Bleeping Computer's cybersecurity author, Ionut Ilascu, data from Gemini's customer info leak has been advertised for sale on hacker forums as early as Sept. 2022. Gemini Customer Data Leak Discovered on Multiple Hacker Forums Three days ago, Bitcoin.com News reported on the crypto exchange Gemini after it was discovered that a database that contains phone numbers and email addresses of 5.7 million Gemini users was leaked. The crypto reporter Zhiyuan Sun detailed that he witnessed documentation that had shown '5,701,649 lines of information pertaining to Gemini customers.' Gemini addressed the issue on Dec. 14, 2022, in a blog post and it explained that the breach likely derived from a third-party vendor. The exchange did not explain how many customer accounts were affected and Gemini did not detail which third-party vendor was responsible for the data breach. The following day, after Gemini's blog post published, Bleeping Computer's cybersecurity author, Ionut Ilascu, published an article that explained Gemini's leaked database has been advertised for sale since Sept. 2022. Ila...
---
Glassnode Raises Concerns Over Binance PoR Data, Was There A Mistake?


Binance, as one of the leading crypto exchanges, tried to exhibit transparency in its operations, especially on the security of customers' funds. This led it to publish its proof of reserve (PoR) reports. However, the collapse of some firms like Celsius Network, FTX, and others has instilled fear and doubts about crypto exchanges and platforms. Investors lost confidence majorly in centralized platforms. Hence, most CEXs have taken to publishing their proof of reserve assets to indicate the safety of users' funds. Difference In Binance's Reported BTC Holding Some revelations hint at the under-reporting of the Binance PoR assets. For example, according to on-chain data provider Glassnode, the crypto exchange balance shows a total Bitcoin holding of almost 584,600 BTC. But the exchange reported having about 359,300 BTC in its Proof of Reserves (PoR). This discrepancy of 200,000 BTC, Glassnode points out, shows an under-reporting of its BTC holdings. The difference is worth approximately $3.4 billion at the current market price. The Ethereum balance, as reported by Binance in its proof of reserve and the on-chain data provider, was similar. Both reports showed about 4.65 million ETH held in Binance reserves. Also, data from Glassnode showed that the exchange's balances witnessed increased volatility through December. This happened due to the FUD surrounding Binance, as the exchange faced a similar situation to FTX. The FUD had triggered increased withdrawals from the crypto ex...
---
Bitcoin Rollercoaster on US Inflation Data, SBF's Arrest, and MetaMask's...


The biggest news of the past seven days is undoubtedly the arrest of the former CEO of FTX - Sam Bankman-Fried. This took place on December 13th in the Bahamas at the request of the US Government. SBF now faces multiple counts of fraud charges, including criminal charges from the US DOJ. The US Bureau of Labor Statistics also published the numbers for the Consumer Price Index, which clocked in at 7.1%. The expectations were for 7.3%, which sent the markets, including Bitcoin, on a rally. The cryptocurrency topped $18K earlier in the week. Unfortunately, the celebrations were for not as a day later, during the FOMC meeting of the US Federal Reserve, Chairman Jerome Powell announced another 50bps rate hike, sending the crypto markets into a sea of red. The declines transitioned into Friday when BTC's price reached an intraday low below $17K. The crypto markets are riddled with turmoil and uncertainty as questions of Binance's solvency worry investors. The exchange has so far shown no signs of an issue, as it was successful in processing over $8 billion in daily withdrawal requests. The CEO, Changpeng Zhao, even said that this doesn't qualify as a 'top 5' day in terms of the most withdrawals and reassured there's no number that would put a strain on the exchange as it holds user assets 1:1. The last bit was later confirmed by on-chain analytics resource CryptoQuant, who stated that Binance's users' deposits are 99% collateralized. On a more positive note, the leading self-custod...
---
Report: Crypto Exchange Gemini Suffers From Data Breach, 5.7 Million Ema...


According to a recent report, the cryptocurrency exchange Gemini suffered from a breach of data and reportedly 5.7 million emails were leaked. While Gemini has stated "some Gemini customers have recently been the target of phishing campaigns," the exchange insisted that "no Gemini account information or systems were impacted."Gemini Suffers From 'Third Party' Associated Customer Data Leak, Report Claims Documents Show 5.7 Million Accounts Affected On Dec. 14, 2022, the crypto news outlet Cointelegraph published a report that claims "5,701,649 lines of information pertaining to Gemini customers" have been leaked by a data breach. The reporter Zhiyuan Sun wrote that the publication reviewed documents that had shown the leak featured "Gemini customers' email addresses and partial phone numbers." The same day, Gemini published a blog post about protecting customers from phishing incidents and it mentions a third party was responsible for the breach. "Some Gemini customers have recently been the target of phishing campaigns that we believe are the result of an incident at a third-party vendor," the trading platform's blog post discloses. "This incident led to the collection of Gemini customer email addresses and partial phone numbers." Gemini's post adds: No Gemini account information or systems were impacted as a result of this third-party incident, and all funds and customer accounts remain...
---
Relying on Centralized Databases Makes Dapps Vulnerable to Data Tamperin...


Decentralized applications (dapps) are prone to data tampering because they 'are largely built on top of centralized databases and services,' the CEO of Space and Time Nate Holiday has said. The CEO also shared a list of data tampering risks which he said are specific to data warehouses. Companies Relying on Centralized Databases and Services According to Nate Holiday, the CEO of decentralized data warehouse Space and Time, the recent draining of funds on the defi (decentralized finance) lending platform Lodestar Finance, and Axie Infinity's Ronin network attack before that, are key events reminding users that decentralized apps (dapps) are prone to data tampering. Although he concedes that many dapps are powered by blockchain, Holiday nevertheless claimed many of these applications 'are largely built on top of centralized databases and services.' As recently reported by Bitcoin.com News, the hacker behind the siphoning of $6.9 million from Lodestar Finance had tampered with 'the exchange rate of the plvGLP contract.' The hacker then followed this up by supplying the plvGLP collateral to Lodestar and borrowing all the available liquidity. Commenting on the recent data tampering incidents, Holiday said dapps, just like centralized business organizations, can have a single point of failure which makes them vulnerable to hacks. This in turn diminishes their appeal to users, Holiday argued. 'Data tampering can have catastrophic effects for dapp users. For example, if a dece...
---
Biggest Movers: AVAX Hits 1-Week High, as LTC Also Climbs Following US I...


Avalanche rose to a one-week high on Tuesday, as markets reacted to the latest inflation report in the United States. Consumer prices rose to 7.1% in November, which was lower than the 7.3% markets had expected. The figure was also 0.6% lower than October's reading of 7.7%. Litecoin also rebounded on the data, rising by over 6%.Avalanche (AVAX) Avalanche (AVAX) was a notable gainer on Tuesday, as prices surged following the release of U.S. inflation figures. November's consumer price index (CPI) came in at 7.1%, which was lower than the 7.3% traders were expecting. As a result, AVAX/USD rallied to an intraday high of $14.09, which saw prices up by nearly 10%. Today's rise saw avalanche hit its strongest point since December 5, which was the last time the token was trading above its ceiling at $13.75. The 14-day relative strength index (RSI) also rose, breaking out of a resistance point of 51.50 in the process. Gains in AVAX have eased from earlier highs, and as of writing the token is trading at $13.94. Litecoin (LTC) Litecoin (LTC) also rose in today's session, with the token rebounding from its losses to start the week. Following a drop to $73.52, which was the lowest level LTC/USD had hit since November 29, the token raced to a high of $79.52 earlier today. This surge in price sent litecoin to its strongest point since December 7, which is the last time price was above $80.00. Looking at the chart, today's bullish momentum comes as the RSI bounced from a floor of 55.50,...
---
Solana Price Shows Signs Of A Breakout After CPI Data Release


The Solana price is up by 6% over the last 24 hours. As the broader market secures upward price movement, most altcoins have followed suit. The release of the Consumer Price Index (CPI), which is an important measure of inflation, showed that U.S. inflation had slowed to 7.1%, down from 7.7% in the past month, as depicted by the numbers released by the U.S. Bureau of Labor Statistics. The data has revealed that consumer inflation has fallen, pushing stock futures to rise. Owing to this report, the crypto market has also shown signs of recovery. Solana, for instance, had been consolidating for the past few weeks; at press time, however, it has been eyeing a breakout on the upside. The technical outlook for the coin has begun to favor the bulls, indicating accumulation on the chart. As demand for the altcoin is making a recovery, buyers have started to show interest in the chart. Over the last week, the coin lost 1.6%, and the daily gains have managed to undo most of the coin's loss. The market capitalization of Solana has also noted an increase, denoting bullish power in the market. It is, however, important for SOL to cross a couple of price barriers in order to continue its upward price trajectory. Solana Price Analysis: One-Day Chart SOL was changing hands at $13.80 at the time of writing. The coin has been making intra-day gains after the U.S. CPI data release. The overhead resistance for Solana now awaits at $15, breaching which the coin could move over the $20 mark. Al...
---
Bitcoin Price Breaks Above $18,200 – CPI Data Comes in Better Than...


The first of two key events in a historic week for Bitcoin and financial markets worldwide is in the books. While the CPI release was today at 8:30 ET, the last FOMC meeting of the year is scheduled to take place tomorrow featuring a new dot plot. CPI and FOMC coincide this week for the first time in a while, making it blockbuster week for Bitcoin. And drum roll! The Bureau of Labor Statistics released the November figures for the Consumer Price Index (CPI) and Core CPI a few minutes ago. The expectation for CPI was 7.3% CPI (0.3% MoM), up from 7.7% (0.4% MoM) in October. Core CPI was expected at 6.1% (0.3% MoM), and was 6.3% (0.3% MoM) the previous month. The new numbers for November read as follows: CPI fell 0.6% and was 7.1% in November. Thus, the CPI comes in 0.2% better than expected. Core CPI was 6.0 % in November, falling by 0.3% from the previous month. Compared to the prediction, Core CPI is 0.1% below expectation. Inflation dropping. US November CPI +7.1% y/y vs +7.3% expected. Send it all. — The Wolf Of All Streets (@scottmelker) December 13, 2022 Already in the run-up to the print, the bulls pushed the Bitcoin price up in anticipation of positive data. The price stood at around $17,550 before the announcement. After the release, the price reacted extremely bullish to the news along with the S&P 500. The latter is currently breaking out of a year-long downtrend. S&P breaking out of its year-long downtrend? pic.twitter.com/tWUKtCQlhg — Will Cle...
---
Bitcoin, Ethereum Technical Analysis: BTC, ETH Move Lower Ahead of US In...


Bitcoin was trading under $17,000 to start the week, as markets prepared for a big week of economic announcements. U.S. inflation figures will be released tomorrow, and are expected to fall to 7.3%. Many believe this will give way to the Federal Reserve pivoting from its aggressive rate hike policy. Ethereum was also lower, and is trading below $1,250 as of writing.Bitcoin Bitcoin (BTC) started the week in the red, as traders prepared for a big week of economic announcements from the United States. Inflation figures will be released on Tuesday, and are expected to fall to 7.3%, down from 7.7% the month prior. BTC/USD fell to an intraday low of $16,899.39 during Monday's session, which comes a day after hitting a high of $17,245.64. As can be seen from the chart, today's decline saw bitcoin move lower for a fourth straight day, edging closer to a floor of $16,700 in the process. The 14-day relative strength index (RSI), which is currently tracking at 47.42, is also nearing a resistance of its own at 46.00. Depending on tomorrow's inflation figure we could see BTC move below $16,700, and potentially towards the $16,000 mark. Ethereum Ethereum (ETH) also trended downwards on Monday, with prices falling for a second consecutive session. Following a high of $1,281.78 on Sunday, ETH/USD moved to a bottom of $1,243.48 earlier in the day. The move saw ethereum fall to its lowest point since November 8, and it is now nearing a floor of $1,230. Looking at the chart, recent bearish s...
---
Ethereum Addresses Holding 32 ETH Or More On The Rise, This On-Chain Dat...


As the bear market continues, Ethereum - the second-biggest cryptocurrency - continues to struggle. If you look at the data from CoinGecko, the most notable positive change is 4.1% on the bi-weekly timescale. The red flashing of the longer time scales, however, indicates that ETH has been declining in value since the FTX collapse, and this fact overshadows the shorter time scales. The upswing was triggered by a sudden increase in demand for prime real estate The descending triangle, a confirmation of a rally, is formed in part by accumulation blocks To push prices higher, ETH buyers need to break over the $1,306.66 barrier However, a number of indicators are suddenly showing optimistic signs. With the price of ether at $1,283 right now, recent headlines have reported a sharp increase in the number of holders with 32 ETH or more, or around $40,000. Unfortunately, the number of functioning addresses on the blockchain did not expand in tandem with the number of addresses holding significant amounts of cryptocurrency. Chart: TradingView Possibly Creating A Rally? Contrary to the rise, CryptoQuant reports that the number of active addresses fell on December 7th. Another bullish indicator is the sharp drop in foreign-exchange reserves that has coincided with the rise in the number of high-value addresses. ETH created two bullish order blocks before the increase in high-value addresses. The price of ETH increased by 14.33% and 12.94% during the first and second bullish blocks, r...
---
Data Suggests Ethereum Layer-2 Tokens May Experience Explosive Upside


While the Ethereum network and its users continue to suffer from the high fees of the layer-1 blockchain, various layer-2 (L2) solutions are stepping into the spotlight to solve the problem. As analyst Miles Deutscher explained, citing data from Dune Analytics, layer-2 scaling solutions saw monumental growth in 2022. 'I expect this trend to continue in 2023 and beyond,' Deutscher commented. Ethereum gas spent to settle L2 transactions. Source: Twitter Blockchain analytics firm Nansen also released data today showing the growth of layer-2 solutions. Specifically, Nansen referred to Abritrum. 'Arbitrum season is in full swing,' wrote a researcher at Nansen. According to their data, transactions on L2s are increasing significantly, while transactions on Ethereum are decreasing. A clear divergence can be seen. Ethereum L1 vs. Arbitrum. Source: Twitter Regarding Arbitrum, the Nansen researcher writes that the number of daily active addresses averaged 50,000 to 70,000 in November and December. A few months ago, from July to September, the average was 15,000 to 20,000. With the recent Nitro upgrade, Arbitrum has once again massively lowered its average gas price for a transaction. While the average fee was $0.35 before Nitro, it has dropped to $0.08 afterwards. This represents a reduction of almost 75%. However, although Arbitrum's network usage is skyrocketing, there is no token yet. So far, there is also a lack of an official announcement regarding an Arbitrum token. Rumors have ...
---
Data Lake: DeSci the Future of Crypto after the FTX Fiasco?


It's no surprise that the news about FTX has dominated the headlines over recent weeks. Since the debacle was made public, several other dominoes have started to fall including the announcement that BlockFi has filed for bankruptcy. Before all of this there was the LUNA/Terra implosion, and if you've been around long enough you'll remember of course Mt. Gox and BitConnect. There are many reasons why FTX fell from its crypto pedestal. To start, a persistent lack of transparency in order to obscure what at best can be described as mismanagement. Next, using their own token for valuation when it had no foundation in tangible or valuable assets. An inexperienced team who were in over their heads only made things worse…the list goes on. The question therefore has to be asked: how can we avoid the next FTX and the collateral damage to blockchain's reputation that these disastrous events cause? How can we save crypto? To do so, we must return to the roots of blockchain and founding principles, where projects are evaluated based on their tangible value, real-world use cases, and the problems they can solve using DLT and web3 technologies. Tired of scams and vaporware, many in the crypto community have begun to realize the importance of such fundamentals. One of the movements that best represents this shift in mentality is DeSci. Decentralized Science is a growing area of blockchain that seeks to apply the best of web3 technologies to solve some of the b...
---
Data From October Shows Gold Reserves Held by Central Banks Tapped the H...


Following the World Gold Council's (WGC) third-quarter report that shows central banks purchased a record amount of gold, data released by the WGC shows that central banks are buying more gold during 2022's fourth quarter. Statistics show that the gold held by the world's central banks is at the highest level since 1974. Central Banks Continue to Acquire Gold in Q4, UAE Purchases the Largest Quantity of Gold Bullion in October Central banks around the globe are purchasing vast quantities of gold and during the first week of November, a World Gold Council (WGC) report had shown central banks bought a record quantity of bullion. WGC's Q3 2022 data indicated that the central banks stacked close to 400 tons in Q3, which was the highest quarter on record in terms of gold buys. WGC also noticed that there was a mysterious gold buyer during the third quarter and China is suspected to be the secret gold purchaser. New statistics from the WGC, published after the Q3 2022 report, show that during the month of October, central banks worldwide obtained 31 tons of gold. The central bank of the United Arab Emirates (UAE) bought the most gold in October, adding another 9 tons of gold to the country's stash. WGC data indicates that the UAE acquired 18 tons of gold throughout 2022. Presently, the aggregate quantity of gold acquired by central banks worldwide is at the highest level in 47 years, or since 1974. Metrics show that Uzbekistan stacked another 9 tons of...
---
More Streamr DATAcoin (

#DATA

) News