| | | |
| --- | --- | --- |
| | DAO Maker | #DAO |
---
| | | | | |
| --- | --- | --- | --- | --- |
| DAO Price: | $1.54 | | Volume: | $998.1 K |
| All Time High: | $12.46 | | Market Cap: | $2 |
---
---
| | | | | |
| --- | --- | --- | --- | --- |
| Circulating Supply: | 1 | | Exchanges: | 7 |
| Total Supply: | 308,166,836 | | Markets: | 8 |
| Max Supply: | 308,175,528 | | Pairs: | 22 |
---
---
---
The price of #DAO today is $1.54 USD.

The lowest DAO price for this period was $0, the highest was $1.54, and the exact current price of one DAO crypto coin is $1.53616.

The all-time high DAO coin price was $12.46.

Use our custom price calculator to see the hypothetical price of DAO with market cap of BTC or other crypto coins.
---
---
The code for DAO Maker crypto currency is #DAO.

DAO Maker is 1.6 years old.
---
---
The current market capitalization for DAO Maker is $2.00.

DAO Maker is ranking downwards to #1064 out of all coins, by market cap (and other factors).
---
---
There is a medium daily trading volume on #DAO.

Today's 24-hour trading volume across all exchanges for DAO Maker is $998,065.
---
---
The circulating supply of DAO is 1 coin, which is 0% of the maximum coin supply.

A highlight of DAO Maker is it's simply unparalleled tiny supply of coins, as this tends to support higher prices due to supply and demand in the market.
---
---
---
---
---
---
Note that there are multiple coins that share the code #DAO, and you can view them on our DAO disambiguation page.
---
---
---
---

Sweatcoin: Top 3 fitness app in the Google and App Store with 100M users to launch on DAO Maker!


DAO Maker has been working hard to improve the quality of our startups constantly. Today we are extremely proud to announce that DAO Maker will launch one of if not the biggest tokenization events in history. Sweat coin is a massive brand with over 100M users and the top fitness app in both the Apple Store and android play store. Sweat has already created the most popular Health & Fitness App globally of 2022 in Sweatcoin, a Web2 app with over 110M+ users and a funnel to create the Sweat Wallet, a Web3 app powered by a new cryptocurrency — SWEAT. Since its recent inception, over 13M wallets have been created. Sweat Tokenomics: sweateconomy.com — Sweatcoin is the first sale on DAO Maker v2.. — DAO Maker v2 will go live on the 5th of September and kick off with one of our largest sales to date. The total offering will be $2,000,000 split evenly between Public SHO and DAO Maker holders. The DAO sho will be conducted via the new guaranteed allocation fusion model (learn more). The Public sale will end on Friday 9th of September and will be finalized as an FCFS. — What makes Sweat Economy (SWEAT) unique? - No upfront fee. With SWEAT, no payment is required, and demand for the token comes from a fundamental value., Revenue model. Most engage-2-earn projects rely on a circular revenue model: people buy the token to get an NFT, which helps them earn more of the token, which helps them upgrade the NFT ...
---

Long-term Staking Vision, Team Tokens Locked for 3 years in VY


The DAO Maker team and our community are long-term believers in the DAO token. As a result, most of the circulating supply is locked for several years, leaving around 3.7M DAO remaining on centralized exchanges. Our proprietary staking contracts have been growing up only and now locking over 60% of all circulating tokens for an average of 1.7 years. When compared to other highly respected companies, few can compete. Some of you reading this right now might ask themselves why this launchpad token is outcompeting some of the biggest protocols in space? — DAO The perfect Utility Token - The Venture Yield Locking Mechanism Proprietary Staking contract that rewards long-term stakers and fees early unstaker. Fees are burned and given to stakers that stay loyal to their stake. Once a user wins an SHO, future vested tokens will only be distributed by our smart contracts as long as the user remains staking their DAO. Turning all IDO winnings into staking rewards. Cycle Agnostic Product Unlike 99% of the coins out there that come and die with trends and cycles, DAO Maker is cycle agnostic and therefore bear market proof. In fact, since the start of the bear market the yield and rewards reached ATH. Continues flow of non-inflationary yield 99% of coins, including the most respected DeFi protocols, inflate themselves to death before even turning one year old. As the saying goes: If you don't know where the yield comes from,...
---

Multi-chain protocols and smart contract services


As the number 1 platform in the industry for new launches, 100s of new companies approach our research team every month. We reject over 95% of these as we aim to only have viable long-term tokens on our Launchpad. However, we are leaving a lot of value on the table by not servicing 95% of our future client deal flow. We, therefore, had to find a solution on how to effectively monetize our extremely full sales funnels and focused on how to expand DAO Maker from being able to work with 1% efficiently to working with 100% without damaging our reputation. We came up with three core products that we will present throughout this campaign. Today we are proud to present our multi-chain smart contract service products. — DAO Farms:. — DAO Farms have opened UI smart contract infrastructure to companies that want to be advised on how to conduct a wholesome liquidity campaign. Optimal liquidity farming campaigns are hard to pull off, resulting in the token team losing value and user farming. Any company that wants to set up their farms can apply with our research team, and after optimizing a Research, Page will be set up on our Farm page for them. Farming campaigns will usually run for 3 months at a time. Although considered as a single product, Farms do not seem too impressive, but in combination with one of the largest deal flows in the space, one can deduce that most crypto farms will likely be held on DAO Maker. —...
---

DAO Tokens integrated with Binance Custody


We are pleased to announce that DAO Maker is now integrated with Binance Custody as its custodian partner to enhance digital asset security. Binance Custody also supports DAO token, allowing institutions to safeguard DAO tokens by using the best-in-class cold storage solutions. Binance Custody is a fully regulated and compliant virtual asset custody platform. On top of securing funds to the highest possible standard, Binance Custody provides Liquidity solutions to institutional clients through Cold Convert, Binance Mirror and Share Wallet. By partnering with Binance Custody, DAO Maker has access to world-class security and digital asset management technology. About Binance Custody: Binance Custody is fully regulated, insured, and seamlessly integrated into the Binance ecosystem. The digital asset custody service uses multi-party computation (MPC) technology to provide bespoke solutions for clients. With no compromise between world-class security and an easy and efficient user experience, the platform features a customizable multi-approval scheme, allowing institutions to operate crypto assets systematically, securely, and in a controlled fashion. The core technology of our custodial service is certified with ISO 27001& 27701, the world's best-known quality management standards in information security and privacy protection. About DAO Maker DAO Maker is the leading incubation, fundraising and acceleration platform with ...
---

DAOception: First Snapshot vote Live! BSC?


DAO Maker is going live on Governance Platform Snapshot together with our first vote. Should DAO Maker open staking and LP pools on Binance smart chain BSC? Full discussion: discord.gg Fastest growing DAO Treasury in crypto Venture Yield Cashback funds taken as the 20% fee from DAO holders are currently automatically used to repurchase DAO and send them to the staking contracts. Moving forward liquidations will be sent to a multisig wallet transparent to the DAO. This wallet will hold USDC & DAO. The way the USDC will be used is up for governance vote of the DAO. Currently, these funds are used to DCA into DAO Tokens. From now on the DAO can vote that these funds can be used differently. Users can vote if they want to have the funds burned, staked, or used in a completely different manner. As a result, we provide a major boost in transparency for DAO stakers. To date 2,525,490 DAO were bought from the market, 579,362.60 from Centralized exchanges, and 1,946,128 DAO, approximately $6M USDC over the first 6 months since the start of the system. Allowing anybody to accurately measure the Venture Yield Fees.Current Data from Venture YieldP/E ratio based on current value of distributed allocations on DAO SHOs — Should DAO Maker implement staking and access for SHOs via BSC? - All DAO holders can vote for any proposals. All holders need to do is connect their wallet that they are using to hold or to stake DAO and t...
---

Governance, Voted SHO & Guaranteed Allocations (Fusion System)


Automation & Guaranteed Allocation System - DAO Makers Launchpad process is quite complicated and difficult to understand for newcomers and even existing holders. This had to stop. We needed to come up with a new elegant system that makes everything 5x simpler and that's exactly what we did. — Proud to present the Fusion System. — The fusion system reduces complexity and onboarding time for our users by 90%. Currently, users have to KYC, register, wait, get an email, check the raffle spreadsheet and then stress out for FCFS, and then contribute, this will be replaced with: KYC, Contribute, and win. When contributions open users will get a notification via email automatically and contribute right away. The maximum personal allocation that users can contribute is calculated based on the user's staked DAO. Maximum Contribution Formula: (Total Allocation for the Sale / Average Total DAO Staked for Sales) * 4 = Allocation Per DAO Power (4 = 4x oversubscription) Example: A user stakes 6430 DAO and the total raise of the sale is 600,000 6430 DAO = Tier 2 so his DAO Power is 7,073 (10% bonus) 600,000 /25,000,000 * 4 = 0.096 * 7,073 = $679 His personal maximum allocation will therefore be $679 — Under Subscription:. — If not enough people deposit BUSD before the end of the voting period then the smart contract automatically returns everybody's funds back to their wallets after 48 hours. &mda...
---

DAO Maker v2: New Platform & Upgraded Tier System


Crypto is still in its infancy. Trends come and go, but trading and ICOs are here to stay. Trading has been dominated by a few players, leaving the ICOs, a $70 Billions Industry up for grabs. So how to take over? Step 1: Be number 1 in crypto for token sales (Done). Step 2: Build a scalable and secure platform required to automate a framework for regulated token sales. (95% done) Step 3: TBA :D DAO v2 will introduce a new and improved Tier & DAO score system. Three new smart contract products, 2 new funding products, new UI/UX, and community growth products. — Updated New Tier & DAO System: - Tier 0: 250 DAO DAO Launches are highly demanded, yet the high entry barrier stops many newcomers from joining DAO. Our competitor's average token holders are much smaller, indicating that we are losing a significant market share just because of that. Reducing the minimum DAO required to join sales is a simple but likely significant change. Tier 6: 100k — 200k DAO Secondly, DAO provides an average non-inflationary yield of 400%, based on data on 2021. Around 40x higher than the industry standard of around 10%. Don't believe it? Just simple facts: 19M raised, total distributed value 112M so approximately 5x subtract the 1 for purchase and you get the 400%. Data: docs.google.com We concluded that we are again missing out on a large market simply because of our Tiers setting. Large buyers would likely also t...
---

Announcing the Announcement Calendar


DAO Core has been busy building lots of new products over the past 4 months. We prefer to build and then show, than promise and under-deliver. We have been developing a completely new platform with many new features and products. Get ready for DAO Maker Version 2. Over the next two weeks, we will be releasing and showcasing new events, products & partners. We have been working hard and are very excited to present the long-term vision for DAO Maker. A vision that will increase our scope by a factor of 100. We already dominated the Launchpad industry with ease. Therefore we decided to go for a more ambitious goal that can allow us to scale and work for many years to come. Crypto is not only here to stay, but it's clear that crypto is going to change the world, and DAO Maker should be an integral part of that journey. About DAO Maker: While DAO Maker has established itself as the leading crypto launchpad and incubator with over 100+ projects launched and $30 million raised, it is becoming much more than just a launchpad. We are on our way to achieving that with more than 170.000 users KYC'd and users spread around 158 different countries. DAO Maker is aims to future, dominating the primary Markets beyond just token listings. DAO Maker Staking Facts Follow for more news: JavaScript is not available. Announcing the Announcement Calendar was originally published in DAO Maker on Medium, where people are continuing the co...
---

DAO Maker's NFT Launchpad


TL;DR DAO Maker will enter the largest metaverse segment: NFTs, DAO Maker's premier NFT launchpad will announce its first sale on April 6, Collections, with established fanbase among billions of people, are lined up, The metaverse has enjoyed an explosive 2021. Its adoption and momentum continue. We've had every intention to be a part of this major new sector, yet waited till we saw sustainable high-demand opportunities. If we enter a space we come to dominate. It's clear that NFTs are the dominant way people get involved with the metaverse. They have the highest value among any metaverse app/tech/product — however, none looks at them. An increasing number of retail users are getting involved in NFTs. In fact, the numbers might already match that of token holders. The NFT space has grown so much so quickly that it never got past the baby problems that utility tokens faced. The NFT space currently operates in a fragmented frame: individualized collections run independent exposure and marketing campaigns, relying on a loose network of influencers, media, and NFT info platforms. Costs are high and intransparent. Worse: all collections, legitimate or scam, follow the same frame because there is no alternative. The result is that the end-user is given little to no signals between legitimate and scam. — DAO Maker's NFT Launchpad - Over the last several years, we've played a clear role in cleaning up the ...
---

DAO Makers Journey to become the leading Multi-investment Platform


Our first step to becoming a Multi-investment platform is here! We are proud to present DAO Maker v2. In 2021 DAO Maker became a leading brand in the space dominating the IDO industry. IDOs are just the start. To leverage our impressive user base and traffic we are now finally introducing scalable products. Our stablecoin saving product for ERC20 is the first of many upcoming products. Scalable products that generate revenue, create incentives for DAO to grow and expand into multiple markets. It is one of the biggest milestones for DAO Maker. The first step toward a long and hopefully successful road. — DAO Maker savings, 16% yield on Stablecoins - DAO Maker is proud to announce our news Product: Cross Chain Stablecoin Farming! ERC-20 stablecoin holders can now earn up to 16% on USDC, BUSD, DAI, Wrapped UST, USDT & FRAX! Historic ERC20 stablecoin yields are traditionally between 3 to 7%. DAO Maker now offers up to 15% on stablecoin deposits using our collaboration with Anchor Protocol & Terra. DAO Maker users can now benefit from the massive collateral and security of Anchor Protocol with little to no experience or work. Just go to daomaker.com and deposit any ERC20 based stablecoin. Before deploying make sure you read the full FAQ on our platform. — DAO goes multichain! - The v2 upgrade provides the essential infrastructure for users to access all our products on multiple chains. DAO Maker Venture Yield s...
---
---
---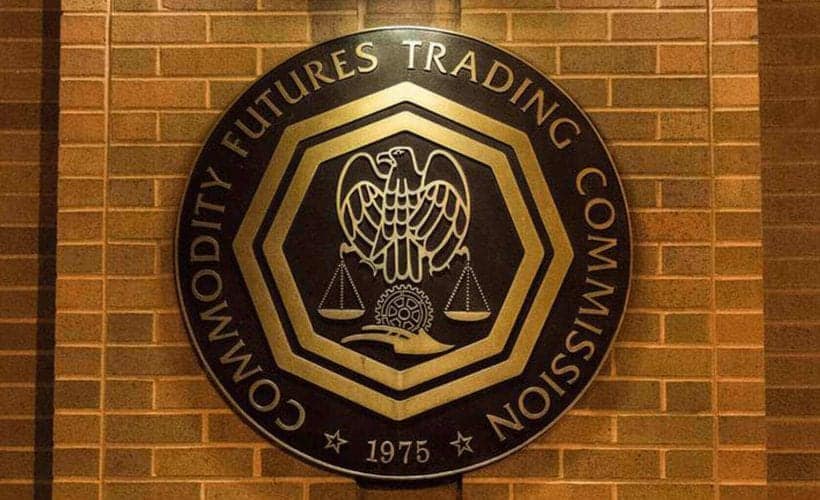 CFTC Lawsuit Against Ooki DAO, $250,000 Settlement with bZx Creates New ...


The Commodity Futures Trading Commission (CFTC) has filed an enforcement action lawsuit against Ooki DAO, a crypto margin trading and lending platform for engaging in digital asset margin trading that only CFTC-registered Futures Commission Merchants (FCM) can perform. Ooki DAO also failed to adhere to customer identification requirements prescribed under the Bank Secrecy Act, the commission further alleged in its lawsuit filed in the U.S. District Court for the Northern District of California. CFTC Files Charges Against Ooki DAO "The CFTC seeks restitution, disgorgement, civil monetary penalties, trading and registration bans, and injunctions against further violations of the CEA and CFTC regulations, as charged," the Commission said in a statement on Thursday. The CFTC leveled the same charges against Ooki DAO's predecessor – bZeroX, and disclosed that hadhas struck a $250,000 settlement with bZeroX and its founders, Tom Bean and Kyle Kistner. The agency accused Ooki of using its structure to circumvent regulatory oversight. 'A key bZeroX objective in transferring control of the bZx Protocol (now the Ooki Protocol) to the bZx DAO (now the Ooki DAO) was to attempt to render the bZx DAO, by its decentralized nature, enforcement-proof. Put simply, the bZx founders believed they had identified a way to violate the Act and Regulations, as well as other laws, without consequence.' Aiming to Protect Customers Acting Direc...
---
Wafini, A Cardano DAO Powered NFT Marketplace Closes $200,000 Private Ro...


Wafini governance token $WFI will power the Wafini ecosystem, enabling holders to be integral in the development and growth of Wafini. Wafini just announced that they have closed a $200,000 pre-seed round in July. Muhammad Ahmad, project manager of Wafini commented on the development outlining that the raised funds will be used to expand the team, extend partnerships and further the development plans of the Wafini NFT Marketplace. Wafini plans to hold a public seed round of it's utility token $WFI, with 15 million out of 100 million tokens up for grabs for early adopters at 0.02 ADA a piece. Early birds can whitelist for the seed round here. What Is Wafini? Wafini is a DAO powered NFT Marketplace where users can trade Non-Fungible Tokens & NFT collectibles, users also will be able to mint, list, sell and swap their Non fungible tokens in a simple and easy to use interactive interface. The Wafini NFT Marketplace which will be powered by smart contracts on the Cardano Blockchain, is poised to become the first truly DAO owned NFT Marketplace on Cardano. Wafini is designed to be community sustainable without external control or influences. The Wafini DAO Ecosystem will give the community of $WFI token holders an opportunity to unlock the full potential of the NFT marketplace as it will be the first NFT Marketplace on Cardano to give $WFI Token holders a reflections of trade commissions on the Marketplace. This will promote an enabling fair and decentralized ownership and go...
---
Lido DAO (LDO) Struggles At $1.8 After Ethereum Merge, What Next?


Lido DAO (LDO) showed so much strength as the price rallied from $0.5 to a region of $3, creating a new all-time high against tether (USDT) ahead of the anticipated 'Ethereum Merge.' Lido DAO (LDO) benefited from the relief bounces across the crypto market as it continues to top the chart week in and week out but has since struggled after the merge. (Data from Binance) Lido DAO (LDO) Token Price Analysis On The Daily Chart Daily LDO Price Chart Analysis | Source: LDOUSDT On Tradingview.com LDO saw a decline in price from $3 to $1.8, setting its price up for a new all-time high despite the difficult market conditions. The price of LDO has since struggled to discover the mojo that helped LDO outperform so many altcoins, as many are confused if it is out of steam. The price of LDO on the daily chart faced resistance at $2.2 as the price got rejected severally. LDO's price formed a symmetric triangle as the price continued to range with two options available; an uptrend continuation or a break to the downside to test lower support. For LDO's price to restore its bullish move, the price needs to break out of the triangle and rally to the upside. With good volume, the LDO price would have to break and hold above $2.2, acting as strong resistance preventing the price from the upside. If the price of LDO fails to break to the upside, we would expect the price of LDO to retest the support area at $1.4-$1. Daily resistance for the price of LDO - $2.2. Daily support for the price...
---
Web3 Platform Ready Player DAO Partners with Gaming Content Creator MYST...


[PRESS RELEASE Delaware, USA, 15th September 2022] A new strategic partnership is on the horizon as Web3 Gaming Organization, Ready Player DAO, continues to expand its global reach and esports & media strategies. In a landmark deal, Brandon Martyn, better known as MYSTIC7 the largest Pokémon GO Creator in the world, has joined Ready Player DAO. This partnership brings a revered content creator known for his captivating content into Ready Player DAO's Web3 Gaming ecosystem for the first time. MYSTIC7 & Ready Player DAO have broad and comprehensive plans to help drive global adoption of Web3 Gaming. One of the DAO's primary objectives is pioneering a new form of content creation. By bringing MYSTIC7 into the fold, RPD is poised to be the market leader in developing and nurturing global communities. Demystifying Web3 Gaming & Driving Adoption MYSTIC7 hopes to offer a fresh perspective that helps crypto skeptics transition into Web3 and assist current Web3 users by utilizing gaming to its full potential. "I'm beyond hyped to partner up with Ready Player DAO to help push limits and shine a light on a revolutionary chapter of gaming! The current discourse around Web3 and Blockchain gaming has forced a ton of super creative people, publishers, developers, and so on into a tiny corner of the gaming industry. There needs to be a shift in thinking, a new perspective that allows us to take advantage of new technology rather than shun it." MYSTIC7 went on t...
---
500,000 DAI From DAO Maker Exploit Was Sent Through Tornado Cash, Securi...


On September 8, the crypto security and smart contract auditing firm Certik revealed that 500,000 DAI was sent through the Tornado Cash mixing platform after the funds were stolen in August 2021. The digital assets originally stemmed from the DAO Maker breach that saw the loss of more than $7 million in ERC20 tokens and stablecoins.Address Directly Connected to DAO Maker Hack Sends 500,000 DAI Through Tornado Cash Despite the U.S. government banning the Ethereum-based mixing application Tornado Cash, the application is still used regularly. On Thursday, the crypto security company Certik tweeted at 7:30 p.m. (ET) about the movement of DAI. 'We are seeing a movement of 500,000 DAI to Tornado Cash from EOA 0x0B789,' Certik said. 'The address is directly connected to the DAO Maker exploiter who stole funds from [the DAO Maker]. Stay safe out there.' DAO Maker is a crowdfunding decentralized finance (defi) application and is not the same project as Makerdao, the issuer of the stablecoin DAI. The crypto-fueled fundraising protocol DAO Maker was hacked in August 2021, according to an ask-me-anything (AMA) event featuring DAO Maker's CEO Christoph Zaknun. The hackers were able to siphon $7 million in ERC20 tokens and stablecoins from 5,251 user accounts. At the time, the blockchain firm Cipherblade detailed it was conducting an investigation into the DAO Maker exploit. In addition to Certik, the crypto security firm Peckshield confirmed that 500,000 DAI stemming from the August 202...
---
TRON DAO and MasterBlox: the Future of Acceleration in Web3


[PRESS RELEASE - Lisbon, Portugal, 6th September 2022] TRON DAO and MasterBlox are announcing plans to create a joint acceleration and incubation program to develop the TRON ecosystem. Leveraging MasterBlox's expertise and the foundation set by TRON, projects that qualify for the acceleration program will have access to a closer relationship to build on the chain and many other special features. The collaboration aims to incentivize the adoption of Web3 technologies, assisting the new wave of tier 1 protocols built on the TRON network. MasterBlox's recently split between the Labs & Foundation, two entities with different focuses. The lab's side develops growth hacking & decentralized marketing activities that several big players in the market have utilized. In parallel, the foundation accelerates relationships between Masterblox clients to find the perfect match. Guiding projects throughout the funding process with tier 1 funds, launchpads, and Market Makers. The foundation also invests in the best projects with its treasury and provides supporting advisory with illustrious names across the web3 spectrum. Purpose and Origins of the Collaboration The collaboration started in the most organic way possible through a casual encounter in NYC between MasterBlox's founder, Carlos Prada, and the TRON DAO team. This is not an official partnership, rather it is a collaboration between organizations with the same goal in mind, making Web3 as mainstream as possible. Both part...
---
Lido DAO Continues With Strong Bullish Bias, How High Can Price Go?


The price of Lido DAO (LDO) has shown so much strength despite the downtrend across the market, with Lido DAO (LDO) eyeing a rally to its all-time high of $4. Bitcoin's (BTC) price has shown a little strength bouncing off from key support, leading to most crypto assets popping out from their shell. (Data from Binance) Lido DAO (LDO) Price Analysis On The Daily Chart LDO token price has shown so much strength creating a higher high after hitting a daily low of $1.6; the price bounced off from this region and rallied to $2. The price of LDO rallied to a high of $2.2 but has faced resistance; LDO needs to break this resistance at $2.2 to have a chance of trading higher. LDO price has continued to show so much strength as bulls are ready to push the price of LDO to higher heights. The price of LDO is currently trading above its support at $1.9, with eyes set for more highs. Daily resistance for the price of LDO - $2.2-$2.4. Daily support for the price of LDO - $1.9. Price Analysis Of LDO On The Four-Hourly (4H) Chart Four-Hourly LDO Price Chart | Source: LDOUSDT On Tradingview.com After falling from a high of $4, the price of LDO on the four-hourly timeframe has formed support at $1.6, holding the price of LDO from going lower as this has become an area of demand for LDO price. The price of LDO formed a bullish symmetrical triangle before breaking out with good volume, and the price continued to rally after a successful breakout. LDO trades at $2.2 above ...
---
Alpha Venture DAO introduces the first DEX to bring expirable futures to...


Alpha Venture DAO (previously Alpha Finance Lab), a multi-chain dApp ecosystem with in-house and incubated projects, today announced the latest project launch from Alpha Incubate called Contango, a decentralized exchange that brings expirable futures to DeFi without order books or liquidity pools. Traders can directly access linear and inverse contracts with expiry dates and leverage. Traders no longer experience unpredictable funding rates as the final price is paid upfront, providing full cost control. With the maturity date, the close price can be pre-calculated allowing traders to estimate profits with certainty thus eliminating risks associated with index price manipulation. The protocol utilizes deep liquidity pools on underlying DeFi protocols rather than having its own liquidity pools to ensure minimal price impact for any trade size. Not only that, every position that is opened will be tokenized as an NFT, enabling other projects to easily build on top of Contango. Learn more about Contango in the official documentation.'We have been working closely with the Contango team since summer of 2021. The team has demonstrated extensive knowledge in DeFi, particularly an understanding of the futures market from the inside out. This makes us confident that they are well-equipped to succeed and overcome the challenges that they will face from being the first mover to bring expirable futures to DeFi.' - The Alpha Venture DAO Team How It Works Contango allows traders to ope...
---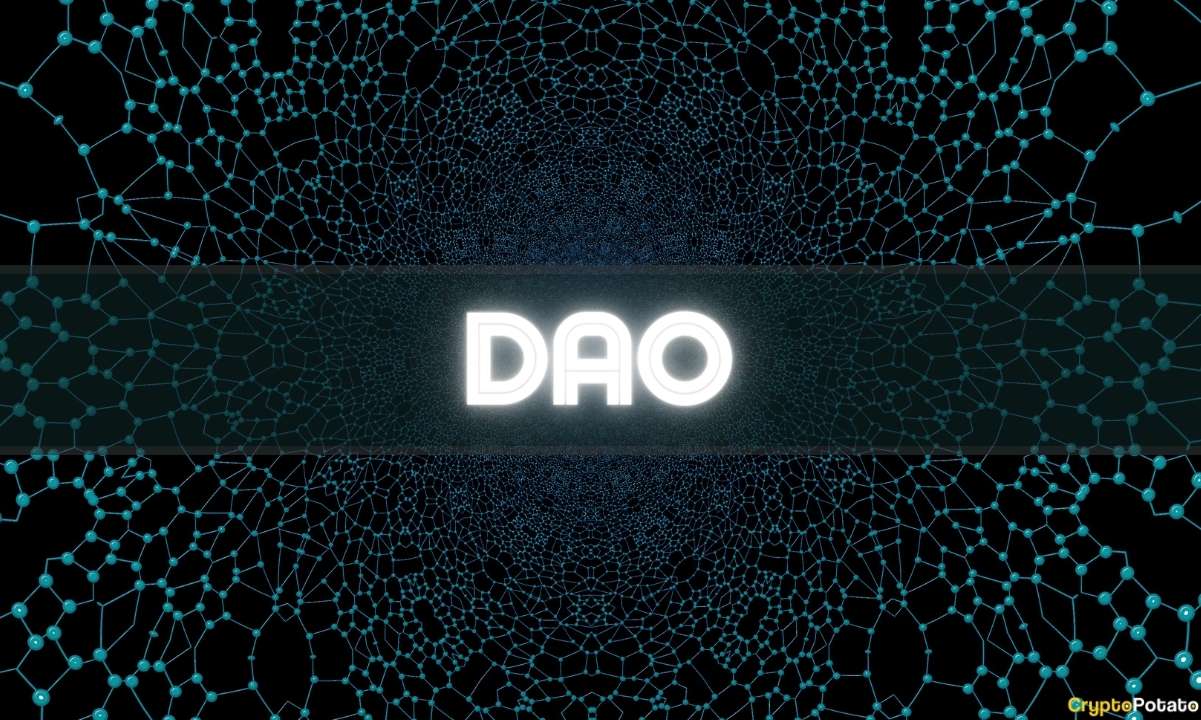 1% of DAO Members Controlling 90% Voting Power: Chainalysis


Blockchain analytics firm Chainalysis' latest report reveals that less than 1% of all holders in major DAOs have 90% voting power. It also cited Solend's attempt to seize a whale's account to avoid potential insolvency as contradicting the tenets of decentralization on which web3 is built. Moreover, the document shows that as DAOs span a range of projects and services in Web3, the DeFi category accounts for 83% of all such treasury value held and 33% of all DAOs by count. Concentrated Voting Power Decentralized Autonomous Organizations (DAOs) are known for the supposedly bottom-up structure that enables a community - rather than a centralized entity - to fully control its decision-making process in a democratic manner. However, Chainalysis' report indicated that the reality is far from such an ideal, as concentrated voting power reigns among major DAOs, with less than 1% of holders controlling 90% of such power. On top of the undemocratic scenario that the top 1% of colluded holders could theoretically outvote the remaining 99% on any decision, the report noted that the high requirements on users proposing a vote have also stood against the principle of decentralization. After analyzing ten major DAOs' governance structures, Chainalysis found that 1) A user must hold between 0.1% and 1% of the outstanding token supply to create a proposal, and 2) a user must hold between 1% and 4% to pass it. Thus, proposing a vote becomes a barrier for the majority of users. 'Using the...
---
Polygon DAO integrates decentralized ID service to prevent hostile takeo...


Polygon ID, a new self-sovereign, zero-knowledge proof (ZKP) identity service, is today integrating with Polygon DAO to foster equitable voting in DAO communities. Introducing Polygon ID to replace token DAO governance with one founded on identity and reputation. Bots and unequal voting privileges often plague DAO governance... By leveraging Polygon ID and basing voting on identity and reputation, DAOs can unlock verifiable voting and ensure the same individual cannot vote twice. It also allows for "Proof of Personhood," eliminating the issue of bot voting without compromising user privacy. Until now, there has been no ability to allow for participation in DAO governance processes based on specific user attributes and reputation without directly tying voting activity to a user's public wallet (i.e., token-based governance). Reliance on a token-based voting system has resulted in whales — who hold a majority of DAO tokens — having an outsized influence on important governance votes, increasing centralization. With the introduction of Polygon ID, DAOs can instill a one-person, one-vote system based on reputation and identity while preserving user privacy through zero-knowledge technology. This newly proposed governance system also avoids hostile DAO governance takeovers by DAO token whales and other malicious actors — as was the case in the recent takeover of Build DAO. The post Polygon DAO integrates decentralized ID service to prevent hosti...
---
Zignaly's DAO Expands Web3 Investment Opportunities to Further Emp...


Zignaly, a pioneer in social investment and advocate for blockchain composability, is constantly working to further improve its platform. The project regularly adds new and innovative features to empower all investors, regardless of skill level, to have equal access to expert-managed, passive investing tools and capabilities. Last month, the project announced the development of its comprehensive digital asset bridge, aptly labelled 'The Bridge', which makes trading and transferring digital assets from one chain to another as simple as possible. This month, the project is continuing its efforts to level the playing field for retail investors by pushing its platform further into the DeFi space with the launch of ZIG DAO. The project's newest endeavour will unlock the power of its platform and community, extending the Web3 investment options that are available on its platform. The Web3 investment options integrated into the DAO are digital asset investing without the constraint of centralized exchanges, NFTs, metaverse real estate, DeFi staking and LPs, and just about any other available investment that can be offered. Expanding the Reach of Investors The project's latest offering, ZIG DAO, allows the company to extend its offering and provide a community-led and decentralized platform that will power the future of Web3 investments. The DAO will be developed around the project's community, opening up access to more investment opportunities to ensure that everyone is able to have...
---
USDD Continues to Trade for Under $1 — Tron DAO Reserve Insists St...


Since June 12, 2022, the Tron-based stablecoin USDD has remained below a U.S. dollar in value. On Monday, USDD had a 24-hour trading range of around $0.943 to $0.966 per unit and the day prior on June 19, USDD saw an all-time low at $0.928 per unit. Despite being below the U.S. dollar parity, the Tron DAO Reserve says the stablecoin has not depegged in a Twitter thread that discusses a combination of an 'on-chain mechanism [and] collateralized assets.'USDD Trades Below $1 for an Entire Week USDD has been trading for lower than a U.S. dollar for over a week and on Sunday, USDD tapped an all-time low at $0.928 per unit. The following day on Monday, the stablecoin has been exchanging hands for $0.966 at the time of writing, and it saw a 24-hour low at $0.943. USDD is the ninth-largest stablecoin by market capitalization, with approximately $696.28 million on Monday evening at 7:00 p.m. (ET). The stablecoin has seen roughly $83 million in global trade volume and the top USDD exchanges on Monday include Kucoin, Huobi Global, Poloniex, and Pancakeswap version two (V2). To safeguard the overall blockchain industry and crypto market, TRON DAO Reserve have purchased 10,000,000 #USDD on #TRON. - TRON DAO Reserve (@trondaoreserve) June 20, 2022 The Tron DAO Reserve account on Twitter has been announcing numerous crypto asset purchases to safeguard the crypto ecosystem. On Monday, the Tron DAO Reserve revealed it added ten million USDC to 'safeguard the overall blockchain industry and ...
---
TRON DAO Reserve to Withdraw Another 3 Billion TRX to Protect USDD Peg


TRON DAO Reserve is prepared to withdraw another 3 billion TRX tokens from a centralized exchange and a decentralized finance (DeFi) lending protocol as part of efforts to prevent a similar occurrence of Terra's UST collapse. The foundation made the announcement in a tweet on Thursday (June 16, 2022). However, the DAO did not name the CeFi and DeFi platforms where the withdrawals will occur. With the latest announcement, the foundation intends to pull back a total of 5.5 billion TRX. The planned withdrawals are part of efforts to shrink liquidity for short traders and prevent a collapse, as was the case for Terra's UST stablecoin. Also, the move will stop short-traders from tanking the price of TRX as the token is used to redeem USDD like LUNA for UST. If they can cause TRX to decline sharply, the coin will not be valuable enough to honor USDD redemptions. As previously reported by CryptoPotato, the decentralized organization revealed plans to withdraw 2.5 billion TRX tokens from Binance to 'safeguard the blockchain industry and crypto market.' The TRON DAO Reserve transferred $100 million USDC to Binance to purchase TRX and further deployed another $120 million to buy the token. Earlier in June, Sun said TRON DAO will inject $2 billion to fight short positions on Binance and protect the USDD peg. However, USDD is yet to gain parity with the U.S. dollar as the algorithmic stablecoin is currently trading at $0.97, according to CoinGecko. TRX's price, on the other hand, is $0....
---
TRON DAO Reserve Withdraws 2.5 Billion TRX From Binance to Safeguard USD...


The last thing Justin Sun - founder of TRON - would like to see is the UST-Terra fiasco being repeated again on his stablecoin project USDD. The confident founder, who had vowed the lost peg of the stablecoin would be soon recovered, injected $220 million on Wednesday to purchase TRX on Binance. According to the announcement on Tuesday, he had at least another $280 million available for defending the peg. Following Terra's debacle, Justin Sun's algorithmic stablecoin USDD has been the new target by short-sellers. As market selloffs deepened, TRX - one of the predominant crypto assets that back USDD as collateral - has been down over 30% in the past seven days, causing its sister stablecoin to lose peg, as reported by CryptoPotato on Tuesday. In order to maintain that dollar parity, the DAO Reserve - the foundation behind the stablecoin - deployed $100 million USDC to Binance to purchase TRX on Wednesday. Only hours later, the foundation injected another $120 million to prop up its price. The Reserve revealed earlier that it had received another $500 million to defend the USDD peg. Besides actively purchasing such an asset, the Reserve announced the withdrawal of 2.5 billion TRX from the exchange to 'safeguard the overall blockchain industry and crypto market.' The idea behind such a strategy is to reduce the circulating supply of TRX in the exchange, so short-sellers have to pay a higher fee for shorting the asset. As sellers run out of bullets, resulting in the decline of s...
---
Decentralized DAO, EarthFund Launches To Promote Simple & Democratized F...


Launched today, EarthFund, a decentralized not-for-profit platform, aims to allow anyone to use blockchain technology to raise funds for causes that can promote good around the world. Blockchain technology and cryptocurrencies have a massive opportunity to better the world and become a massive force for good, but till now the technology has been used for short-term gains with very little impact being felt by those that need it. According to EarthFund co-founder, Adam Boalt, the technology "hasn't been fully adopted yet mainly because of usability", and that is what his company is trying to change. "So far, crypto native folks have spent their energy on often frivolous causes, such as trying to buy a piece of paper or a virtual monkey profile picture," Boalt further shared. "But with EarthFund, we're focused on making crypto accessible so everyone can harness its potential and help truly world-changing causes to get the funding they deserve." In the past, blockchain projects have favoured decentralized autonomous organizations (DAOs) as a transparent channel to raise donations, track them, and ensure every cent reaches those in need. Since the stories of ConstitutionDAO and UkraineDAO, the concept of creating DAOs to fund real-world causes has become mainstream. Despite showcasing the power of token incentives and crypto as a force of doing good, many of these charitable DAOs have ultimately proven not that impactful. Notw...
---
Dohrnii DAO Crypto Giveaway: Ready to Win $100K in Bitcoin?


Do you want to win $100,000 in BTC? Yes, that's right – Dohrnii DAO has recently announced a major crypto giveaway! In celebration of the DHN token launch, and the promise to give back to their community, they're offering this unique opportunity to whoever buys DHN from June 6 to August 7, and stakes for a minimum of 6 months. 'We know the crypto space is full of opportunities, which is why we want to encourage its massive adoption through DHN. Dohrnii's utility token aims to empower people in crypto through education. That's what this 100K giveaway is all about: a life-changing incentive to empower you on your journey to financial freedom', explained Dadvan Yousuf, Dohrnii's CEO. A total of $100,000 USD is up for grabs. This unique opportunity gives DHN token holders and stakers the chance to be awarded a grand prize in BTC. The initiative is proof of the strong belief in the crypto industry that has already changed the lives of millions of people. How to Participate Buy a minimum of 500 DHN. Stake at least 500 DHN for a minimum of 6 months on the Dohrnii wallet. Send proof of your staking to the @DohrniiGiveaway Telegram. Like and Retweet the giveaway official tweet. Step-by-step to buy and stake DHN Buy the DHN token You will need to have the DHN token on the VeChain network For that you have 2 options: a) Buy DHN on Vexchange DEX You will need the VET coin and VTHO – you can buy them from any centralized exchange. You will need a Sync wallet, the o...
---
IOTA community approves DAO vote to expand community governance


IOTA, one of the largest crypto ecosystems, announced today its community's approval of the establishment of a community-owned decentralized autonomous organization (DAO). Starting Monday, June 13, and following a 17-day voting process, community members chose not to eliminate a significant portion of remaining unclaimed tokens in IOTA's ledger and voted instead to reallocate them into a DAO. In short, the choice was to build or burn. Approximately 82% of votes were cast in favor of the building. The tokens that will be held in the community treasury under the DAO are currently worth about $18.5M. This positions IOTA's community to determine the direction and development of the IOTA ecosystem. It is now up to the IOTA community to define and build the governance structure and mechanisms of this DAO. Once completed, the IOTA community will be able to actively support projects with the treasury. There are two sources of unclaimed IOTA tokens set to be reallocated into the DAO treasury. The first is connected to IOTA's initial crowdsale in December 2015, during which early adopters bought the full IOTA token supply. The sale funded the protocol's early development, and when the mainnet launched, the vast majority of early adopters claimed the IOTA tokens they had purchased during the crowdsale. The Founders, and later the IOTA Foundation, kept the claim period for the remaining unclaimed tokens open until June 2021. The other portion of the unclaimed tok...
---
IOTA community approves DAO vote to expand community governance


IOTA, one of the largest crypto ecosystems, announced today its community's approval of the establishment of a community-owned decentralized autonomous organization (DAO). Starting Monday, June 13, and following a 17-day voting process, community members chose not to eliminate a significant portion of remaining unclaimed tokens in IOTA's ledger and voted instead to reallocate them into a DAO. In short, the choice was to build or burn. Approximately 82% of votes were cast in favor of the building. The tokens that will be held in the community treasury under the DAO are currently worth about $18.5M. This positions the IOTA community in a primary role to determine the direction and development of the ecosystem. It is now up to the IOTA community to define and build the governance structure and mechanisms of this DAO. Once this has been completed, the IOTA community will be able to actively support projects with this treasury. There are two sources of unclaimed IOTA tokens set to be reallocated into the DAO treasury. The first is connected to IOTA's initial crowdsale in December 2015, during which early adopters bought the full IOTA token supply. The sale funded the protocol's early development, and when the mainnet launched, the vast majority of early adopters claimed the IOTA tokens they had purchased during the crowdsale. The Founders, and later the IOTA Foundation, kept the claim period for the remaining unclaimed tokens open until June 2021. The other...
---
Decentralized Autonomous Organization Statistics Show $10 Billion Is Hel...


During the early years of the cryptocurrency space, decentralized autonomous organizations (DAOs) and smart contracts were discussed in theory. Nowadays many people consider The DAO, launched in 2016 by members of the Slock.it development team, to be the first smart contract-based DAO. In 2022, there's a lot more DAOs, as statistics show that $10 billion is held by DAO treasuries.Thousands of DAOs, $10 Billion Held in Treasuries, 1.7 Million Governance Token Holders Well before the concepts were introduced, smart contracts and decentralized autonomous organizations (DAOs) came to the imagination of a few legendary cryptographers. Following Satoshi Nakamoto's great invention, blockchain technology coupled with smart contracts opened the doors for decentralized organizations. In 2016, Ethereum developers and members of the Slock.it team created what many refer to and cite as the first decentralized autonomous organization. After Stephan Tual, Simon Jentzsch, and Christoph Jentzsch announced The DAO, the project managed to raise $150 million from the tokens sold. However, due to vulnerabilities in its code base, The DAO was hacked and the attacker managed to siphon millions of dollars in ethereum (ETH). 'This is an issue that affects the DAO specifically; Ethereum itself is perfectly safe,' Vitalik Buterin said in June 2016. The DAO attack did not stop the creation of DAOs, as a report published in September 2021 by Consensys recorded '978,000 DAO members.' 'Current projects in...
---
Tron DAO Reserve Acquires Millions in TRX, Bitcoin, and Tether to Safegu...


Seven days ago, Bitcoin.com News reported on the Tron DAO Reserve purchasing $38 million in tron to safeguard the network's stablecoin USDD. Since then and since the terrausd (UST) de-pegging event, the Tron DAO Reserve has continued to purchase large quantities of digital assets to bolster the project's reserves. In addition to the tron purchases, the organization has been adding stablecoins and bitcoin into the mix as well.While Terra's Stablecoin Imploded, Tron's Algorithmic Dollar-Pegged Crypto Project Purchases Millions Worth of Tron, Bitcoin, and Tether to Defend USDD During the past week, all eyes have been focused on the Terra blockchain and its native crypto assets LUNA and UST. Both coins divebombed significantly in USD value and more than $46 billion in value disappeared from the crypto economy in roughly three days. Amid all the carnage, the Tron DAO Reserve has continued to purchase crypto assets for its digital currency-based forex reserves. On May 7, Bitcoin.com News reported on Tron's founder Justin Sun and the Tron DAO Reserve purchasing $38 million in tron (TRX). Since then the project has continued to buy crypto amid the market carnage that took place because of the UST fallout. Tron's stablecoin USDD is also an algorithmic dollar-pegged crypto asset that has similarities to Terra's UST. After the purchase of 504.6 million tron (TRX), the Tron DAO Reserve tweeted that the team aims to 'guard the overall blockchain industry and market, prevent panic trading ...
---
TRON DAO Deploys $2 Billion to Protect TRX Following the LUNA Crash


With Terra getting in the news in the past several days for its failing stablecoin, Justin Sun reassured that the TRON DAO Reserve plans to allocate $2 billion to fight potential attacks against TRX, which seems to be the next target after LUNA. In the past week or so, all eyes in and outside the crypto community have been on Terra and its two native cryptocurrencies – LUNA and UST. As CryptoPotato summarized earlier, UST, a stablecoin supposed to be pegged 1:1 with the USD, lost that peg, and its price dumped to a low of $0.2 on Binance. Since it's an algorithmic stablecoin with new tokens issued when users burn LUNA and vice-versa, this massive crash allowed speculators to capitalize on the situation by arbitraging. This led to a mind-blowing price drop for LUNA, which as of writing these lines, trades at $1.15. This means that the token has lost roughly 98% of its value in less than a week. Due to some similarities in how the stablecoins of Terra and TRON work (both being algorithmic), Justin Sun warned that his project could be the next target of similar attacks. He took it to Twitter to outline the potential threat, saying that the funding rate of shorting TRX on Binance has exceeded 100% APR, later updating that the percentage has gone to nearly 400. However, Sun reassured that the TRON DAO Reserve plans to deploy $2 billion to fight against something similar happening to his project as it did with Terra. Sun also noted that USDD (unlike UST) has remained &...
---
Solana-built DeFi app Jet Protocol transitions into DAO to enable on-cha...


Jet Protocol, a Solana-based non-custodial liquidity app offering lending products for the DeFi ecosystem, announced today it has taken the first step in building a truly decentralized and censorship-resistant protocol in order to provide infrastructure to access on-chain financial debt instruments. Jet's design takes advantage of Solana's speed and low fees, allowing users to borrow against over-collateralized debt positions whilst honing the value of flexible, capital-efficient margins. DAO: JetGovern In efforts to provide an on-chain governance system representative of not only the Jet user base but also the broader DeFi community, Jet has released JetGovern — a new mechanism to govern the platform in an effective and decentralized manner. "At Jet, a well-composed and strategically maintained system of governance is necessary in order to make decisions on everything – from run-of-the-mill functioning of the protocol, adjustment to policies of the JET token, adding new collateral types, dealing with a crisis, or deciding the direction of development and governance itself. Leveraging experience with governance frameworks from first-mover protocols like MakerDAO, we are constructing a truly battle-tested governance ecosystem with all the checks and balances in place to sustain growth and development." - Jet Protocol CEO, Wil Barnes Incorporating both on-chain and off-chain governance structures, JetGovern ensures a trustless, secure, a...
---
TRON DAO Reserve Bought BTC and TRX for $60 Million Amid Market Crash


Amid the market meltdown, the team behind the TRON DAO Reserve announced two acquisitions for the project's stablecoin. Additionally, they welcomed Ankr as the fourth member of the Reserve. The past five days have been nothing short of turbulent in the cryptocurrency space, with bitcoin losing nearly $10,000 and the altcoins following suit. While some blame the current landscape on Terra and its controversial UST stablecoin, TRON has decided to strengthen the backing of its own, which operates in a similar manner. The TRON DAO Reserve announced earlier today the purchase of 500 BTC with an average price of $31,031 for over $15.5 million, as well as buying nearly 600,000,000 TRX for $45,641,630. Overall, the organization spent over $60 million on the pair. It argued that the move comes in an attempt to 'safeguard the overall blockchain industry and crypto market.' Separately, Justin Sun's brainchild said it had welcomed Ankr as the fourth member and whitelisted institution. @ankr has officially become the fourth member and whitelisted institution of #TRON DAO Reserve. Welcome aboard We will strive to effectively function as the decentralized crypto reserve to consolidate the value of #USDD as a true settlement currency. pic.twitter.com/WmaeWWqHjZ — TRON DAO Reserve (@trondaoreserve) May 10, 2022 Apart from the TRON DAO Reserve, El Salvador also bought the dip, as reported yesterday. The nation's president - Nayib Bukele - said the country had purchased the same ex...
---
Tron DAO Reserve Purchases $38 Million in TRX to Safeguard the Stablecoi...


On May 5, Tron's algorithmic stablecoin USDD went live and so far, the fiat-pegged token has been listed on a number of decentralized finance (defi) protocols. Two days later, the Tron DAO Reserve announced it purchased 504.6 million tron (TRX) to back the algorithmic stablecoin, as the project aims to leverage a decentralized forex reserve similar to Terra's UST reserves.Tron DAO Reserve and Justin Sun Reveal a $38 Million TRX Purchase Terra's UST reserve system is becoming a popular scheme, and Tron's USDD stablecoin project is following the pattern. Bitcoin.com News reported on Tron's algorithmic stablecoin project on April 21, and since then the fiat-pegged crypto asset has officially launched. The project has a number of partners now and USDD is listed on Pancakeswap, Kyberswap, Sunswap, Sun.io, Curve Finance, Uniswap, and Ellipsis. According to tronscan.org, there's approximately 211,245,005.49 USDD at the time of writing. Statistics show on Saturday, May 7, 2022, Uniswap version three (v3) is the most active exchange to buy and sell USDD. While USDD's $211 million market capitalization is small potatoes to Terra's UST ($18.7B), its only been around for two days. While terrausd (UST) saw $990.3 million in 24 hour trades, USDD saw $2.31 million during the past day. USDD's market valuation is larger than gemini dollar's (GUSD) $199.5 million market capitalization. On Saturday, the Tron DAO and Tron's founder Justin Sun announced that the team purchased 504,600,250 TRX at ...
---
TRON DAO Reserve Appoints Alameda Research as the First Member and White...


[PRESS RELEASE - Geneva, Switzerland / May 5] The TRON DAO Reserve has announced Alameda Research as the first Member and Whitelisted Institution to mint Decentralized USD (USDD), a fully decentralized stablecoin underpinned by mathematics and algorithms. The TRON DAO Reserve aims to support the global blockchain industry and crypto market, prevent panic trading caused by extreme market volatility, and mitigate long-term economic downturns. Alameda Research is a leading principal trading firm. They use internally developed technology and the team's deep crypto expertise to trade thousands of digital asset products, including all major coins and altcoins and their derivatives. They have relentlessly built a globally focused team and infrastructure with the ability to trade on all major exchanges and markets since 2017. The TRON DAO Reserve intends to formulate and implement monetary and exchange rate policies, play the role of a lender of last resort to market participants, and maintain reserve assets of various blockchains and blockchain-powered financial institutions to minimize systemic risks and contribute to the stability of the overall market. The Reserve aims to stabilize the exchange rates of centralized and decentralized stablecoins on TRON and other blockchains by benchmarking interest rates and guiding the market through liquidity provision. It also manages the permissions of USDD as its early custodian and ensures its price stability with crypto reserves. &ld...
---
Drops DAO launches Mainnet To Allow Borrowing of NFT-collateralized Loan...


The mainnet launch opens up the crypto ecosystem to instant decentralized loans using non-fungible tokens (NFTs), JPEG and metaverse assets as collateral. Drops DAO, a decentralized lending platform, is celebrating the launch of its mainnet, unlocking its ecosystem for users to borrow loans and interact with everything the ecosystem has to offer. Announced Wednesday, the transition to the mainnet will provide users with collateralized loans for NFTs, DeFi assets, and metaverse collections. The launch of the mainnet allows users to lock their assets as collateral, providing the NFT and DeFi ecosystems with additional liquidity and utility. Now, users can easily use their idle NFT, metaverse and DeFi assets as collateral to borrow instant loans through its lending tools. This means users can access capital without relying on centralized entities, enhancing the growth and boosting adoption rates for DeFi and NFT projects. Drops DAO was founded back in early 2021, a time that had seen the NFT and metaverse conversation reach fever pitch. Nonetheless, the idea of using these assets as collateral to borrow loans seemed "unrealistic" to Drops founder, Darius Kozlovskis. "But after major shifts in the market and a tireless year of research and development, we finally arrived at what can become a new financial primitive for NFTs," Kozlovskis stated. "We're at the dawn of metaverse finance and are truly excited to be part of it.' The project has sin...
---
TRON DAO Launches USDD Jointly with Blockchain Leaders


[PRESS RELEASE - Please Read Disclaimer] Geneva, Switzerland / May 5 / – H.E. Justin Sun, Founder of TRON, has announced the launch of USDD through the TRON DAO Reserve on Thursday, May 5. SunSwap, Uniswap, PancakeSwap and Ellipsis, are among the first to have listed USDD. The initial total supply will be 66,560,006.61 on TRON, 3,100,000 on Ethereum, and 13,100,000.1 on BNB Chain through the cross-chain protocol BitTorrent Chain (BTTC). USDD is circulating as a decentralized TRC token on the TRON blockchain. The issuance and administration of reserves are overseen by the TRON DAO Reserve transparently. USDD is algorithmically pegged to the U.S. dollar to achieve the overarching goal of financial freedom for everyone. As a TRC-20 standard token, USDD can trade without brokers; it depends solely on the TRON network. USDD's freedom from the influence of any individual or organization allows it to serve its purpose as a stablecoin with greater ease. Moreover, as a fast, low-fee crypto asset with an ample supply and competence in cross-border transactions, USDD brings its holders the benefits of blockchain technology without the risks of uncertainty. USDD was created to develop a modern decentralized financial system on the blockchain. The TRON DAO Reserve strives to safeguard the global blockchain industry and crypto market, prevent panic trading caused by extreme market volatility, and mitigate severe and long-term economic downturns. It ensures USDD's price stability and ...
---
Apecoin Integrates With Polygon, DAO Board Member Says Native APE Chain ...


Following one of the largest non-fungible token (NFT) mints in history and after apecoin transactions from the sale fueled Ethereum network fees, apecoin is now integrated with the Polygon (MATIC) network. On May 2, the Apecoin project announced that with Polygon support, APE is now available via MATIC's 19,000 decentralized applications (dapps) and games. Apecoin Is Now Supported by Polygon, Apecoin DAO Board Member Says Separate Apecoin Network Proposal Would Need to Use the AIP-1 Process Three days ago, Bitcoin.com News reported on the Bored Ape Yacht Club-centric Otherside metaverse land sale which has been the largest NFT collection in terms of sales during the last seven days. Week-long statistics from cryptoslam.io show Otherdeed has seen $721,337,124 in sales to date. Moreover, the crypto token apecoin (APE) and its transactions during the sale, pushed ether gas fees significantly higher during the metaverse deed sale. The Bored Ape Yacht Club (BAYC) creators, Yuga Labs, said at the time that it 'seems abundantly clear, that Apecoin will need to migrate to its own chain in order to properly scale.' However, instead of a separate Apecoin network, the token built on Ethereum is now integrated with Polygon and an Apecoin DAO board member said there might not be a separate Apecoin blockchain. 1/ Following the @OthersideMeta mint we saw a series of reactions & discussions in & around the @apecoin community including that $ape should move to its own chain to limit issues...
---
Ice Cube's Big3 Professional Basketball League Sells Team to a DAO...


Decentralized autonomous organizations (DAOs) have been acquiring high ticket items over the last 12 months and on April 28, the Degods DAO revealed it acquired a Big3 professional basketball team called the 'Killer 3s.' The Big3 professional basketball league was founded by the American rapper Ice Cube and Big3 decided to sell the rights tied to the team by leveraging non-fungible token (NFT) assets.Big3 Team the Killer 3s Sold for 25 NFTs According to reports, a decentralized autonomous organization built on the Solana network called Degods DAO has purchased a Big3 professional basketball team. Big3 is a basketball league crafted by the hip-hop mogul and actor Ice Cube and the league's games are based on a 3-on-3 basketball tournament style. Recently, the Big3 decided to sell the rights to a team called the 'Killer 3s' by using NFT technology. The DeDAO has acquired a professional basketball team. pic.twitter.com/TgcwKy9tLU - DeGods (33.3%) (@DeGodsNFT) April 28, 2022 Essentially, the Big3 league decided to sell 25 Fire-tier NFTs for $25K per unit. The NFTs give the owners rights to Killer 3s' licensing, intellectual property (IP), and league-approved merchandise. Degods DAO acquired the Killer 3s team for approximately $625,000 by purchasing all 25 NFTs tied to the Killer 3s. Degods DAO tweeted about the acquisition on April 28 and shared a video that said: 'Now let's win a f***ing championship.' Decentralized Autonomous Organizations Continue to Bid on High Ticket Item...
---
DAO Maker, UniX, and SL2 Teams up for Its One of a Kind 'FINAL ROU...


PRESS RELEASE. Zug, Switzerland, April 25, 2022) – UniX Gaming, a leading crypto gaming guild, has partnered with industry giants DAO Maker and SL2 Capital to launch its own launchpad, 'Final Round'. UniX also announced that Delysium would be one of the first games to debut on 'Final Round'. Invested in by the likes of Y Combinator, Delysium is the world's first AAA blockchain MMO game, which in itself demonstrates UniX Gaming's determination to see Final Round succeed. The idea behind the launchpad for UniX is not just to give investors early access to the latest games but its community as well. The launch of 'Final Round' also puts UniX in a unique position as the only all-in-one guild, launchpad, and DAO. The addition of a launchpad to the UniXverse not only enables it to contribute positively to the Play-to-Earn space but adds more utility and value to its UniX token. 'We have been working tirelessly to make this possible for our community, and we have finally done it. We are extremely proud and excited to reach this milestone, and even more thrilled to launch our first game, Delysium, being a AAA game just shows the level of quality that we anticipate maintaining for our community, and for our ecosystem. This is only the beginning for Final Round, and there are many more milestones for UniX to hit, and we can't wait to share them,' stated the Founder and CEO of UniX Gaming, Mirko Basil Doelger. UniX is proud to be working alongside DAO Maker and SL2 Capital as bot...
---
More DAO Maker (

#DAO

) News