| | | |
| --- | --- | --- |
| | DAO Maker | #DAO |
---
| | | | | |
| --- | --- | --- | --- | --- |
| DAO Price: | $1.12 | | Volume: | $811.5 K |
| All Time High: | $12.46 | | Market Cap: | $1 |
---
---
| | | | | |
| --- | --- | --- | --- | --- |
| Circulating Supply: | 1 | | Exchanges: | 9 |
| Total Supply: | 308,166,836 | | Markets: | 11 |
| Max Supply: | 308,175,528 | | Pairs: | 22 |
---
---
---
The price of #DAO today is $1.12 USD.

The lowest DAO price for this period was $0, the highest was $1.12, and the current live price for one DAO coin is $1.12209.

The all-time high DAO coin price was $12.46.

Use our custom price calculator to see the hypothetical price of DAO with market cap of ETH or other crypto coins.
---
---
The code for DAO Maker crypto currency is #DAO.

DAO Maker is 2 years old.
---
---
The current market capitalization for DAO Maker is $1.00.

DAO Maker is ranking downwards to #1027 out of all coins, by market cap (and other factors).
---
---
The trading volume is medium today for #DAO.

Today's 24-hour trading volume across all exchanges for DAO Maker is $811,493.
---
---
The circulating supply of DAO is 1 coin, which is 0% of the maximum coin supply.

A highlight of DAO Maker is it's simply unparalleled tiny supply of coins, as this tends to support higher prices due to supply and demand in the market.
---
---
---
---
---
---
Note that there are multiple coins that share the code #DAO, and you can view them on our DAO disambiguation page.
---
---
---
---

Trust Wallet x DAO Maker : Campaign Partnership


Trust Wallet x DAO Maker : Campaign Partnership - On this Monday 21st of November, DAO Maker is a proud launch partner for the Trust Wallet Browser Extension! To celebrate, everyone who completes all the steps described below will receive a FREE OAT NFT ! Plus… we're giving away $2,000 in $TWT between 20 participants with the highest score ! You can increase your score by doing simple tasks (more information on B). You have until the 6th of December 2022 to join and get the best score ! A - How do I receive my OAT NFT ? Download The Trust Wallet Browser Extension (you can import your current mobile wallet into the Trust Wallet Browser Extension!), Log into Galxe with your Trust Wallet, Complete the Galxe steps ! It is essential that you complete all the steps and claim your OAT token in Trust Wallet., Only those who hold the claimed OAT in their Trust Wallet will have a chance to win the airdrop. NOTE: You must first verify your Discord and Twitter accounts in your Galxe profile settings. Your NFT will only be viewable in your mobile wallet. B - How do I participate in the $TWT Airdrop ? 1# : Go on daomaker.com (create your account if not already) 2# : Connect your Trust Wallet address 3# : Click on Products and select Community voting 4# : Select Trust Wallet TokenResearch page and click on Participate 5# : Sign the message, once done you are accounted as participant for TWT Wallet airdrop ! 6# : To ...
---

Long-term Staking Vision, Team Tokens Locked for 3 years in  VY


Long-term Staking Vision, Team Tokens Locked for 3 years in Venture Staking - The DAO Maker team and our community are long-term believers in the DAO token. As a the result, most of the circulating supply is locked for several years, leaving around 3.7M DAO remaining on centralized exchanges. Our proprietary staking contracts have been growing up only and now locking over 60% of all circulating tokens for an average of 1.7 years. When compared to other highly respected companies, few can compete. Some of you reading this right now might ask yourself why this launchpad token is outcompeting some of the biggest protocols in space? — DAO The perfect Utility Token. — The Venture Staking Locking Mechanism Proprietary Staking contract that rewards long-term stakers and fees early unstaker. Fees are burned and given to stakers that stay loyal to their stake. Once a user wins an SHO, future vested tokens will only be distributed by our smart contracts as long as the user remains staking their DAO. Turning all IDO winnings into staking rewards. Cycle Agnostic Product Unlike 99% of the coins out there that come and die with trends and cycles, DAO Maker is cycle agnostic and therefore bear market proof. In fact, since the start of the bear market the yield and rewards reached ATH. Continues flow of non-inflationary yield 99% of coins, including the most respected DeFi protocols, inflate themselves to death before even tur...
---

Community Voting Tutorial


Dear readers, A lot of questions have been raised in our socials regarding the introduction of the community voting for DAO Maker's entrants. This article is here to clarify all of your enquiries. To make it clear, EVERYONE has the ability to vote on projects through the community launchpad. This is incentivized by an AIRDROP, regardless of your $DAO holdings. In other words, if you vote, you get that project's tokens airdropped to your participating wallet. Note : Community votes are cost-free and there is no requirement for a KYC verification to be completed. Soon, you'll be able to participate even without signing-up on daomaker.com ! — How does it work?. — Apart from Incubation, SHO and Public SHO, applicants will get additional coverage thanks to community voting on daomaker.com Applicant's tokens will be airdropped to all the wallets that participated in the community vote. As a participant, you can increase the amount of tokens received by performing several simple tasks benefitting both applicants and DAO Maker. DAO Maker is a platform that allows applicants to advertise their airdrop. Distribution of the tokens will in most cases be handled by the project itself. Check now if there's one to join on this webpage. — How can I participate ?. — 1# : Go on daomaker.com and connect your wallet 2# : Click on Products and select Community voting 3# : Select a Research page and clic...
---

DAO Maker Permissionless Farms


Growing to be a decentralised autonomous Platform for all things Tokens DAO Maker recently introduced our Farms & Vesting Contracts services for our clients. Our next step is to provide a clear permissionless process for any company to utilize our protocols. Allowing anybody to setup their farms and vesting contracts on DAO Maker. However in a smart and protective manner of users and the general public. Any token that wants to setup a Farm can do so by going to our Farms, however to get verified and visible they will need to pass the automatic verification process. Liquidity providers are at risk of impermanent loss. In order to for DAO Maker Platform to provide visibility to the farm, users need to be sure of any inflation data around the token. For that people need to be given transparent and reliable token metric data. Any token that setup their token farm on DAO Maker will be first be unverified and sorted as Risky. To become verified the company is required to setup their vesting schedules and smart contracts. This way Farms have a clear overview of inflation and this data can be trusted as its setup on immutable smart contracts. Setting up a farm and getting verified is an open and premissionless process. This opened up the platform to evolve beyond its current closed capabilites. DAO Maker Permissionless Farms was originally published in DAO Maker on Medium, where people are continuing the conversation by highlig...
---

Sweatcoin: Top 3 fitness app in the Google and App Store with 100M users to launch on DAO Maker!


DAO Maker has been working hard to improve the quality of our startups constantly. Today we are extremely proud to announce that DAO Maker will launch one of if not the biggest tokenization events in history. Sweat coin is a massive brand with over 100M users and the top fitness app in both the Apple Store and android play store. Sweat has already created the most popular Health & Fitness App globally of 2022 in Sweatcoin, a Web2 app with over 110M+ users and a funnel to create the Sweat Wallet, a Web3 app powered by a new cryptocurrency — SWEAT. Since its recent inception, over 13M wallets have been created. Sweat Tokenomics: sweateconomy.com — Sweatcoin is the first sale on DAO Maker v2.. — DAO Maker v2 will go live on the 5th of September and kick off with one of our largest sales to date. The total offering will be $2,000,000 split evenly between Public SHO and DAO Maker holders. The DAO sho will be conducted via the new guaranteed allocation fusion model (learn more). The Public sale will end on Friday 9th of September and will be finalized as an FCFS. — What makes Sweat Economy (SWEAT) unique? - No upfront fee. With SWEAT, no payment is required, and demand for the token comes from a fundamental value., Revenue model. Most engage-2-earn projects rely on a circular revenue model: people buy the token to get an NFT, which helps them earn more of the token, which helps them upgrade the NFT ...
---

Long-term Staking Vision, Team Tokens Locked for 3 years in VY


The DAO Maker team and our community are long-term believers in the DAO token. As a result, most of the circulating supply is locked for several years, leaving around 3.7M DAO remaining on centralized exchanges. Our proprietary staking contracts have been growing up only and now locking over 60% of all circulating tokens for an average of 1.7 years. When compared to other highly respected companies, few can compete. Some of you reading this right now might ask themselves why this launchpad token is outcompeting some of the biggest protocols in space? — DAO The perfect Utility Token - The Venture Yield Locking Mechanism Proprietary Staking contract that rewards long-term stakers and fees early unstaker. Fees are burned and given to stakers that stay loyal to their stake. Once a user wins an SHO, future vested tokens will only be distributed by our smart contracts as long as the user remains staking their DAO. Turning all IDO winnings into staking rewards. Cycle Agnostic Product Unlike 99% of the coins out there that come and die with trends and cycles, DAO Maker is cycle agnostic and therefore bear market proof. In fact, since the start of the bear market the yield and rewards reached ATH. Continues flow of non-inflationary yield 99% of coins, including the most respected DeFi protocols, inflate themselves to death before even turning one year old. As the saying goes: If you don't know where the yield comes from,...
---

Multi-chain protocols and smart contract services


As the number 1 platform in the industry for new launches, 100s of new companies approach our research team every month. We reject over 95% of these as we aim to only have viable long-term tokens on our Launchpad. However, we are leaving a lot of value on the table by not servicing 95% of our future client deal flow. We, therefore, had to find a solution on how to effectively monetize our extremely full sales funnels and focused on how to expand DAO Maker from being able to work with 1% efficiently to working with 100% without damaging our reputation. We came up with three core products that we will present throughout this campaign. Today we are proud to present our multi-chain smart contract service products. — DAO Farms:. — DAO Farms have opened UI smart contract infrastructure to companies that want to be advised on how to conduct a wholesome liquidity campaign. Optimal liquidity farming campaigns are hard to pull off, resulting in the token team losing value and user farming. Any company that wants to set up their farms can apply with our research team, and after optimizing a Research, Page will be set up on our Farm page for them. Farming campaigns will usually run for 3 months at a time. Although considered as a single product, Farms do not seem too impressive, but in combination with one of the largest deal flows in the space, one can deduce that most crypto farms will likely be held on DAO Maker. —...
---

DAO Tokens integrated with Binance Custody


We are pleased to announce that DAO Maker is now integrated with Binance Custody as its custodian partner to enhance digital asset security. Binance Custody also supports DAO token, allowing institutions to safeguard DAO tokens by using the best-in-class cold storage solutions. Binance Custody is a fully regulated and compliant virtual asset custody platform. On top of securing funds to the highest possible standard, Binance Custody provides Liquidity solutions to institutional clients through Cold Convert, Binance Mirror and Share Wallet. By partnering with Binance Custody, DAO Maker has access to world-class security and digital asset management technology. About Binance Custody: Binance Custody is fully regulated, insured, and seamlessly integrated into the Binance ecosystem. The digital asset custody service uses multi-party computation (MPC) technology to provide bespoke solutions for clients. With no compromise between world-class security and an easy and efficient user experience, the platform features a customizable multi-approval scheme, allowing institutions to operate crypto assets systematically, securely, and in a controlled fashion. The core technology of our custodial service is certified with ISO 27001& 27701, the world's best-known quality management standards in information security and privacy protection. About DAO Maker DAO Maker is the leading incubation, fundraising and acceleration platform with ...
---

DAOception: First Snapshot vote Live! BSC?


DAO Maker is going live on Governance Platform Snapshot together with our first vote. Should DAO Maker open staking and LP pools on Binance smart chain BSC? Full discussion: discord.gg Fastest growing DAO Treasury in crypto Venture Yield Cashback funds taken as the 20% fee from DAO holders are currently automatically used to repurchase DAO and send them to the staking contracts. Moving forward liquidations will be sent to a multisig wallet transparent to the DAO. This wallet will hold USDC & DAO. The way the USDC will be used is up for governance vote of the DAO. Currently, these funds are used to DCA into DAO Tokens. From now on the DAO can vote that these funds can be used differently. Users can vote if they want to have the funds burned, staked, or used in a completely different manner. As a result, we provide a major boost in transparency for DAO stakers. To date 2,525,490 DAO were bought from the market, 579,362.60 from Centralized exchanges, and 1,946,128 DAO, approximately $6M USDC over the first 6 months since the start of the system. Allowing anybody to accurately measure the Venture Yield Fees.Current Data from Venture YieldP/E ratio based on current value of distributed allocations on DAO SHOs — Should DAO Maker implement staking and access for SHOs via BSC? - All DAO holders can vote for any proposals. All holders need to do is connect their wallet that they are using to hold or to stake DAO and t...
---

Governance, Voted SHO & Guaranteed Allocations (Fusion System)


Automation & Guaranteed Allocation System - DAO Makers Launchpad process is quite complicated and difficult to understand for newcomers and even existing holders. This had to stop. We needed to come up with a new elegant system that makes everything 5x simpler and that's exactly what we did. — Proud to present the Fusion System. — The fusion system reduces complexity and onboarding time for our users by 90%. Currently, users have to KYC, register, wait, get an email, check the raffle spreadsheet and then stress out for FCFS, and then contribute, this will be replaced with: KYC, Contribute, and win. When contributions open users will get a notification via email automatically and contribute right away. The maximum personal allocation that users can contribute is calculated based on the user's staked DAO. Maximum Contribution Formula: (Total Allocation for the Sale / Average Total DAO Staked for Sales) * 4 = Allocation Per DAO Power (4 = 4x oversubscription) Example: A user stakes 6430 DAO and the total raise of the sale is 600,000 6430 DAO = Tier 2 so his DAO Power is 7,073 (10% bonus) 600,000 /25,000,000 * 4 = 0.096 * 7,073 = $679 His personal maximum allocation will therefore be $679 — Under Subscription:. — If not enough people deposit BUSD before the end of the voting period then the smart contract automatically returns everybody's funds back to their wallets after 48 hours. &mda...
---
---
---
FLOKI Soars 15% After DAO Proposal to Burn $55M in Floki Inu Tokens


Floki Inu developers contemplate burning nearly 5 trillion FLOKI tokens (worth almost $55 million) to reduce the tax applied on each transaction. FLOKI's price reacted positively, surging 15% in a few hours. The team behind the popular memecoin Floki Inu might burn its bridge tokens (4.97 trillion assets) and thus shrink the tax levied on each transaction to 0.3%. The maximum circulating supply of FLOKI will remain at 10 trillion assets even if the effort gets completed. 'We understand that the decision to burn the bridge tokens is a very significant (and permanent!) decision and the ETH chain has a higher percentage of circulating supply, so we would be happy to help large holders who want to bridge over to BSC do so manually before the burn,' the developers stated. The proposal further displayed protection risks related to cross-chain bridges. Burning some of the tokens could reduce the chance of a potential 'catastrophic impact,' the team added: 'In Floki's case, an exploit on our main cross-chain bridge would have a catastrophic impact on the project since this bridge currently holds 55.7% of what FLOKI's total circulating supply should be. This is a lot of tokens, and that's more than enough to drain the project's liquidity pools and essentially destroy the project if exploited. The overwhelming majority of the voters have declared their support of the initiative. The native token of the project - FLOKI - spiked by almost 15% shortly after the plan was aired. C...
---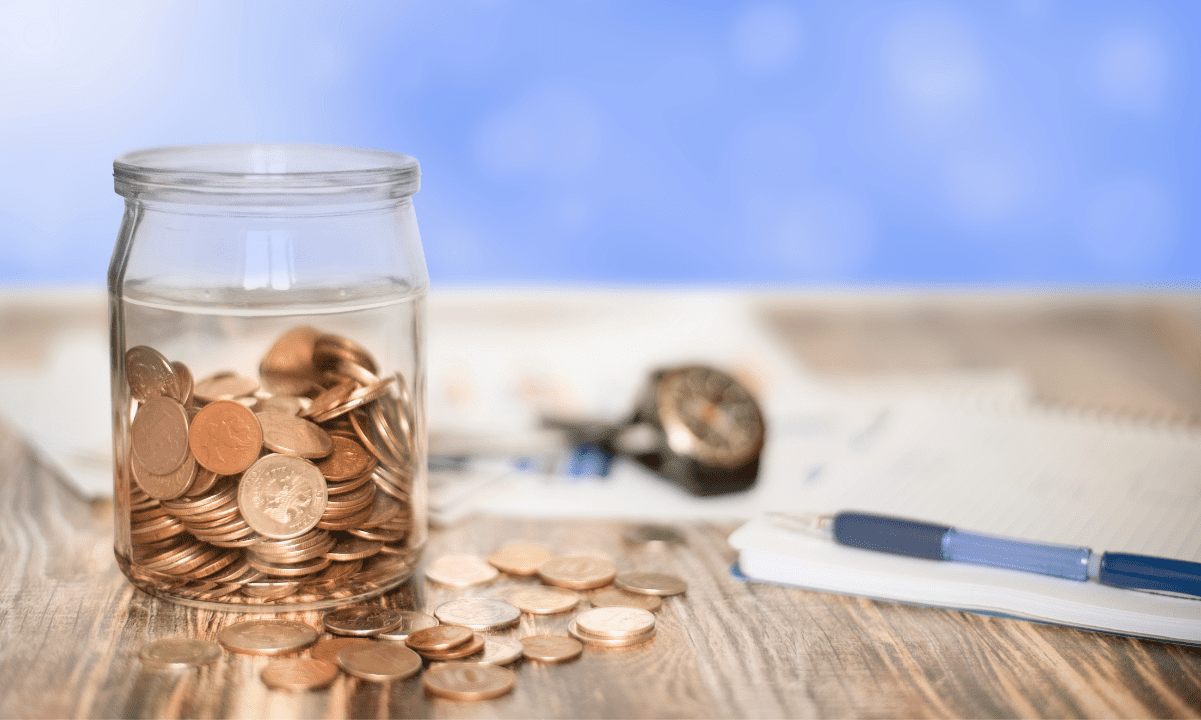 SSV Network DAO Launches $50 Million Ecosystem Fund


Open source and decentralized protocol ssv.network DAO has launched a $50 million Ecosystem Fund dedicated to supporting the development of Distributed Validator Technology ('DVT') based applications. According to a press release shared with CryptoPotato, the project secured the funds from various industry investors, including DCG, OKX, HashKey, NGC, Everstake, HackVC, GSR, Chorus.One SevenX, and 1kx. ssv.network noted that the fund is the first to be dedicated solely to DVT use cases, adding that its primary purpose is to 'solidify DVT as critical Ethereum infrastructure.' What is DVT? DVT is one of the key developments in Ethereum's roadmap. DVT is an infrastructure primitive that enables validators' key sharing between non-trusting parties on the Ethereum network. The technology relies on a network of nodes that operate under consensus to help generate ETH rewards for stakers. For larger validators, DVT provides high availability and reduces infrastructure costs while it ensures a comparable level of protection that a larger validator would have for smaller validators. Commenting on the development, Alon Muroch, Core Contributor at ssv.network, said: 'DVT's aim is to distribute Ethereum's security by offering quick and easy access to an open-source, public good which will completely change the way staking is operated today.' Muroch added that over 20 companies are already building on top of ssv.network's DVT protocol, and that number is expected to increase with the laun...
---
Lido DAO (LDO) Token Outperforms Market With 62% Weekly Gains


The crypto market is still highly unpredictable and volatile in January 2023. The market generally recorded a 0.3% decrease in the last 24 hours. But as most of the assets falter, some tokens record exponential gains. LDO, the governance token of the Lido DAO network, has increased in value in the past week. The token is up by 62.83% in weekly gains and currently trading at $1.99, a 1.31% increase in 24 hours. The Lido DAO project is a staking platform where users can stake their ETH tokens. The platform also offers DeFi lending services and requires no minimum deposits. With different financial services and the flexibility of its platform, this upsurge shows increased adoption by users for a variety of purposes. Despite the uncertain times in the crypto space Lido DAO (LDO) has continued to perform well since the turn of the year. Some factors are behind this recent resurgence and will influence how long the bullish momentum will last. Why Is Lido DAO (LIDO) On The Rise? Some parameters are responsible for the price surge in Lido DAO. A Twitter user states that the Lido finance native token has soared nearly 60% in the last week. The user attributed this to Ethereum's upcoming Shanghai fork. This update will enable users to withdraw their staked ETH tokens. Secondly, BitForex announced the listing of LDO on the exchange. This listing has increased the project's scope and is partly responsible for the price increase noted in the token. However, Twitt...
---
Lido DAO Surges By More Than 57% in Just A Week – More Gains Up Ah...


Lido DAO (LDO), the native cryptocurrency of Lido Finance, significantly increased its total market capitalization which now stands at $1.25 billion. This no longer comes as a surprise as the crypto asset is in the midst of an incredible run that enabled it to post double-digit gains on its intraday, weekly, bi-weekly and monthly charts. At press time, according to data from Coingecko, LDO is changing hands at $1.51, increasing its value by 13% during the last 24 hours. Over the previous seven days, the digital token went up by 56.5% while also posting a bi-weekly gain of 60% and monthly increase of 50%. Already in the middle of an impressive showing, some analysts believe that Lido DAO still has room for improvement, thanks to a new upcoming ETH upgrade. Lido Expected To Benefit From ETH Shanghai Upgrade According to a recently released analysis, Lido Finance, at the time of this writing, is responsible for nearly 30% of all staked ETH tokens, making it the largest liquid staking platform for Ethereum right now. It has been noted that the demand for the platform increased dramatically after Ethereum switched from proof-of-work to proof-of-stake mechanism back in 2022. Moreover, the analysis stated that the blockchain's upcoming Shanghai fork will enable users to withdraw their staked ETH tokens which, in turn, is expected to encourage more people to stake through Lido Finance. This will then increase the demand for the project's native token. Some experts beli...
---
Weekend Watch: Lido DAO Soars to 2-Month High, BTC Touched $17K


After failing to challenge $17,000 for several straight days, bitcoin finally touched that level, marking a multi-week high. The altcoins also turned green on Saturday, with impressive gains from Ethereum Classic and Lido DAO. Bitcoin Touches $17K The end of 2022 was quite calm for the primary cryptocurrency, and the first day of the new year didn't bring any more excitement either, as it remained at around $16,500. The situation started to change on Monday with a minor push from the bulls to $16,700. BTC tried to come closer to $17,000 in the next few days but ultimately failed to tap that line. The latest rejection from yesterday even pushed the asset south by a few hundred dollars. However, bitcoin indeed touched $17,000 a few hours ago, doing so for the first time since December 20. It has lost some ground as of now and stands just under it, but it's still around 1% up on the day. Its market capitalization has increased to north of $325 billion, but its dominance over the alts is back down to 39.6%. BTCUSD. Source: TradingView LDO, ETC on the Run CryptoPotato reported earlier this week when Lido DAO became a leader in terms of Total Value Locked, surpassing MakerDAO. Although the latter reclaimed its first position, the former's native cryptocurrency has continued to rise higher. The latest push came earlier today, as LDO skyrocketed by double digits and reached $1.5. This became its highest price tag in about two months. Ethereum Classic is another notable performer on a...
---
TRON DAO Joins The Enterprise Ethereum Alliance


[PRESS RELEASE - Geneva, Switzerland, 27th December 2022] TRON DAO, a community-governed DAO dedicated to accelerating the decentralization of the internet via blockchain technology and dApps, today announced that it has joined the Enterprise Ethereum Alliance (EEA). As an EEA member, TRON DAO will collaborate with EEA and its members, the leading business adopters, innovators and leaders within the Ethereum ecosystem, to accelerate the pace of Ethereum business advancements and adoption. TRON DAO is accelerating the progression of Web3 adoption across a global scale by creating novel and useful solutions for builders and consumers. "TRON and Ethereum have grown and matured together over the years," says TRON blockchain Founder, H.E. Justin Sun. "We want this affiliation to be a step forward for the industry to showcase that progress comes in many forms. Blockchain has the potential to change the world in manners we cannot fathom and we need to coordinate together to make it happen. I am optimistic that partnerships like this are one of the healthiest moves we can collectively do." The EEA's membership base represents companies from every region of the world. The EEA's Interest Groups, Working Groups, and events bring together the top Ethereum and global business leaders, technologists, and industry experts to learn about the latest business reference implementations, real-world use cases, and technical innovations. The EEA's educatio...
---
TRON DAO Ventures to Empower Elite Blockchain Startups


[PRESS RELEASE - Geneva, Switzerland, 20th December 2022] TRON DAO Ventures (TDV) exists to discover elite startups, invest profoundly, optimize strategically, then exit at an empowering moment. The TRON DAO Ecosystem Fund intends to define decentralization, and TRON DAO recently announced the launch of TDV as part of that effort. TRON DAO has been actively seeking new development teams and startups interested in creating decentralized applications on the TRON blockchain. Existing projects built on other Layer 1 blockchains that have thriving communities and established MVPs are also desired. TDV was launched to support the best of both – the elite teams #BUIDLING in the TRON ecosystem AS WELL AS the proven projects able and willing to bridge synergistically into the TRON ecosystem. TRON DAO leaders believe in a decentralized, multi-chain future with seamless interoperability. For projects built on other Layer 1 blockchains, the chance to coordinate strategically for cross-chain functionality is ideal and will spur industry innovation toward mass adoption and recognition. The purpose of TDV is to invest in promising blockchain-based startups, guide and collaborate with them, optimize their efforts, and then exit when the project team has been empowered for their next stage of growth. TRON demonstrated its commitment to decentralization in December 2021 when it transitioned to become one of the largest community-governed DAOs. Now, they hope to empower entrepreneurial en...
---
NFT Sale Starts on December 17th! NFT Sale Details of Entertainment DAO ...


PRESS RELEASE Financie Inc. pleased to announce that the 'SUPER SAPIENSS NFT' sales conducted by 'SUPER SAPIENSS', an entertainment DAO project active on FiNANCiE. About SUPER SAPIENSS 'SUPER SAPIENSS' is an unprecedented entertainment project that brings together three directors (Yukihiko Tsutsumi, Katsuyuki Motohiro, and Yuichi Sato) who have led the Japanese entertainment and film industry, and producer Takeshi Moriya as board members to create the original story and visualize it. The project is taking on the challenge of an entertainment DAO utilizing FiNANCiE's 'token issuance' and token-based 'co-creation community' in order to usher in a new era of entertainment in Japan. The company has conducted two rounds of token-issuing type funding, and has collected a cumulative total of over 50 million yen in support and approximately 3,000 members in the community. The supporters who hold the tokens do not simply observe the production process of the contents, but are closely involved in the project through various processes conducted by the community, and we are developing our activities with the important element of 'sharing the same excitement and joy' with the three initiators. About SUPER SAPIENSS NFT The creative for SUPER SAPIENSS NFT, which started on September 26, 2022, is based on director Tsutsumi's original character proposal, with original art developed by manga artist Chobi, who also wor...
---
SUPER SAPIENSS First Japanese Entertainment DAO Project 'Movie X Charact...


PRESS RELEASE. It is with much pleasure that Finance Inc announces the launch of its SUPER SAPIENSS NFT website, run by the entertainment DAO project, which is active on FiNANCiE. About SUPER SAPIENSS This project is being spearheaded by the noted and prominent Japanese movie directors Yukihiko Tsutsumi, Katsuyuki Motohiro, and Yuichi Sato; along with the producer Takeshi Moriya; who have led the Japanese entertainment and movie industries for years. In this type of entertainment project, the creation process, from the initial script to the completed webtoon or film, is disclosed to the public; therefore, the fans can be consistently involved in the production of each film. With the help of FiNANCiE's 'token issuance' and 'co-creation community', the project is intended to establish and build an entertainment DAO, using the tokens to bring a revolutionary era of entertainment to the world. As of now, the project has already completed two funding rounds through the issuance of tokens. Over the course of these two funding rounds, the total cumulative sales are over 50 million JPY, and there are approximately 3,000 members of the community supporting the project. In addition, the project will use the sales revenue to create a webtoon that will be released during the winter of 2022. By holding tokens, supporters will be actively involved in the project through events and milestones in the community rather than overseeing content production. Also, the project emphasizes the valu...
---
Hacker Siphons Close to $300K in OHM Tokens From the Olympus DAO


On Friday, October 21, a malicious entity siphoned 30,437 OHM tokens from the Olympus DAO after finding a loophole in the rebase project's smart contract. Following the exploit, the blockchain security and data analytics company, Peckshield, detailed the hackers stole close to $300K in OHM tokens. Hacker Exploits Smart Contract's 'BondFixedExpiryTeller' Parameter, $292,000 in OHM Tokens Stolen After rising to colossal values at the end of 2021, the rebase token economy has collapsed in value, after a myriad of controversies and issues. In mid-January 2022, the top rebase tokens by market capitalization had a market valuation of around $4.99 billion and today, the rebase token economy is down 89.49% to $524 million. On October 21, the top rebase token project by market valuation, Olympus, suffered from a hack that saw roughly $292K in OHM tokens stolen. On Friday, blockchain security firm Peckshield detailed that the hacker found a loophole via the project's smart contract "BondFixedExpiryTeller' parameter. "It seems the related Olympus DAO's BondFixedExpiryTeller contract has a redeem() function that does not properly validate the input, resulting in [a] ~$292K loss," Peckshield detailed on Friday. The Web3 and blockchain security auditor Supremacy Inc. confirmed that the attacker leveraged an "arbitrary external call vulnerability" to siphon the 30,437 OHM tokens from the DAO. The developers behind the Olympus rebase token proje...
---
Eunoia – a Knowledge Community DAO Platform for Professionals


PRESS RELEASE. DemandCircle is delighted to announce the official launch of Eunoia, Web 3.0's very own decentralized business knowledge platform. With the goal of bringing industry professionals together in expertise-centric communities, Eunoia incentivises meaningful participation with rewards in the platform's native token. Eunoia's end goal is to become a DAO (decentralized autonomous organization) whereby the community members can guide the evolution of the platform towards a native web3.0 knowledge sharing community for business professionals. Web 3.0 and the Eunoia's Vision Inclusion, open participation, and permissionless development form the foundations of decentralized applications and Eunoia is a step towards bringing those values to the business knowledge domain. Sharing information is an essential part of the human experience, and technology has facilitated our ability to rapidly increase the rate at which we can discuss and implement ideas. However, encouraging consistent, thought-provoking discourse remains a challenge. Existing centralized platforms can be unfocused, and the user experience comes second to the company's profit. With Web 3.0's promise of self-governance and users owning their own data, this engagement and development can now be incentivized with tokenomics. If one can immediately be rewarded for sharing knowledge that the community wants to acquire, the rate of knowledge sharing stands to increase significantly, cre...
---
Maker DAO Trends Higher As 50 EMA Holds As Support, Can The Price Breach...


MKR's price shows strength as the price breaks out of a downtrend with good volume with eyes set on $1,200. MKR bounced from a low of $600 as the price rallied to a high of $1,000, preparing for a rally as the price eyes $1,200 key resistance. The price of MKR continues to trade above 50 Exponential Moving Average (EMA) on the daily timeframe. The price actions shown by Bitcoin (BTC) have affected most altcoins negatively as some have lost their key support, but Maker Dao (MKR) continues to show immersed strength as price breaks out of a long downtrend movement. The Consumer Price Index (CPI) news released recently had a great deal of effect on the crypto market as the price of BTC declined to a low of $18,200 before a bounce to $19,300, with many altcoins like Trust Wallet Token showing bullish strength regardless.
---
Lido DAO Shows Strength To Breakout; Will The Downtrend Line Be Invalida...


LDO price shows strength for the first time after post-merge. LDO bounces from the downtrend, hoping to end its bearish run as the price eyes a possible breakout from the downtrend line. The price of LDO shows bullish signs as price trades below 50 and 200 Exponential Moving Averages (EMA) with good volume. The price of Lido DAO (LDO) has been one of the best performances before the 'Ethereum Merge,' outperforming the market as the price rallied to an all-time high of $3 against tether (USDT). Although the crypto market faced a new drawback as Bitcoin (BTC) price dropped from a region of $19,000 to $18,100 as the Consumer Price Index (CPI) suggests an increase in inflation affecting the price of BTC negatively with altcoins affected, with recovery from BTC altcoins like Lido DAO showed some strength as the aim to begin a rally. (Data from Binance) Lido DAO (LDO) Price Analysis On The Weekly Chart Although the crypto market experienced a sharp decline due to the CPI news, the market appeared to be manipulated as Bitcoin's (BTC) price dropped from $19,200 to $18,200 in hours. The market quickly recovered as most altcoins began to show strength, with LDO looking to breakout of its downtrend that has made the price become crippled to rally. With the current rise in the value of Bitcoin Dominance (BTC.D) after a long while, it is still unclear how the current price bounce after the price decline will be sustained. With BTC.D rising, most altcoins will suffer an inc...
---
Despite the Crypto Market Downturn, DAO Treasuries Grew by $700 Million ...


Since January 2022, the entire crypto economy has shed $1.36 trillion in value, as the market capitalization dropped from $2.34 trillion to today's $979 billion. While the crypto economy is down in value, trade volumes are lower, and the value locked in decentralized finance (defi) has shed billions, treasuries held by decentralized autonomous organizations (DAOs) have increased by 7.69% in value since January, as roughly $700 million was added to the projects' caches in eight months.DAO Treasuries Jump 7.6% Higher in USD Value, Since 2016 the Value Held by Decentralized Autonomous Organizations Grew by 6,025% On June 10, 2022, the total amount of funds held by decentralized autonomous organization (DAO) treasuries reached the $10 billion range for the first time in history. While the crypto industry is dealing with lower prices and bearish sentiment, the value held by DAO treasuries has managed to weather the storm. Presently, across 4,830 organizations, DAOs hold $9.8 billion, which is only $200 million less than the aggregate value held by DAOs 112 days ago. While it is $200 million less than it was three months ago, DAO treasury values have increased by $700 million since January, according to stats aggregated by deepdao.io. On January 22, deepdao.io metrics recorded by archive.org indicate there were 4,227 organizations at that time, and collectively, $9.1 billion was held in DAO treasuries. With $9.8 billion today, that's a 7.69% increase in USD value held by DAO treas...
---
Web3 and How It Helps the Environment – Dave Uhryniak of TRON DAO ...


TRON is a layer-1 blockchain utilizing a delegated proof of stake consensus mechanism. Its eco-friendly network, low fees, and easy to use developer tools have allowed it to attain a massive amount of user growth and innovative projects. Dave Uhryniak is the Director of Ecosystem Development at TRON DAO. He recently joined the Bitcoin.com News Podcast to talk about the technology:   Dave joined the TRON DAO in January 2022 and has become a highly visible part of the team that drives global expansion as they identify key opportunities across the blockchain industry and ensure the TRON ecosystem is positioned to thrive. Involved in blockchain since 2016, Dave has provided strategic guidance for global payment companies and insurance companies, among others. He has led the successful development of multiple use cases in financial services, healthcare, and supply chain. He continually finds unique and creative ways to apply emerging technologies to enable corporations to achieve their strategic goals. Dave began his career as an equity research analyst at a leading U.S. mutual fund company, where he conducted thorough bottom-up analysis of global and regional financial service companies. Dave has often been quoted in leading media outlets, including the Wall Street Journal, Forbes, Bloomberg, and other publications. Dave is a Certified Blockchain Solution Architect, holds an MBA from Carnegie Mellon University Tepper School, and a BA from Westminster College (PA). Among t...
---
Maker DAO Shows Bullish Sentiment After A While, Eyes $800?


MKR trades below 50 and 200 EMA on the daily timeframe. Price breaks out of a falling wedge with eyes set on key resistance of $800. The price looks strong on low and high timeframes. Maker DAO (MKR) price has had a rough time recently as price beaks out of falling wedge on the daily timeframe against tether (USDT). Despite being a major player in the crypto industry, the price of Maker DAO (MKR) has struggled to replicate its run to a high of $8,000. (Data from Binance) Maker DAO (MKR) Price Analysis On The Weekly Chart The price of MKR has had a fantastic run, with such movement from a low of $750 to a high of $8,000 in a matter of weeks, creating a sense of surrealism in the hearts of traders and major crypto players. Despite such a run, the bear market has had an impact on MKR's price, which has fallen from $8,000 to $600, a drop of more than 70% from its all-time high. The price of MKR rallied from its weekly low of $600 to a high of $1,100 before failing to break above that region to higher heights and falling to a low of $650. MKR's price must break and close above $1,100 in order to have a better chance of trading higher. The price of MKR has formed a downtrend line, which is acting as resistance; flipping the area of $1,100, which is acting as weekly resistance, into support will signal a more relief bounce for the price of MKR. If the price of MKR fails to break through this key resistance region, the price of MKR may retest the $600 support and demand ...
---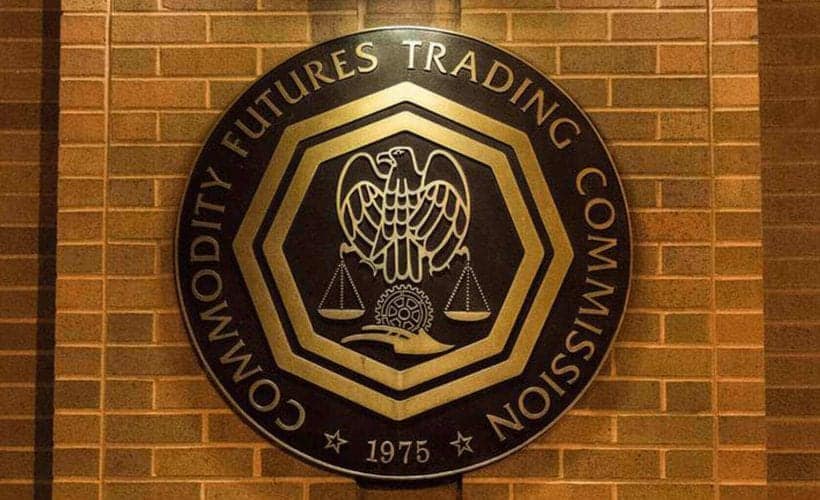 CFTC Lawsuit Against Ooki DAO, $250,000 Settlement with bZx Creates New ...


The Commodity Futures Trading Commission (CFTC) has filed an enforcement action lawsuit against Ooki DAO, a crypto margin trading and lending platform for engaging in digital asset margin trading that only CFTC-registered Futures Commission Merchants (FCM) can perform. Ooki DAO also failed to adhere to customer identification requirements prescribed under the Bank Secrecy Act, the commission further alleged in its lawsuit filed in the U.S. District Court for the Northern District of California. CFTC Files Charges Against Ooki DAO "The CFTC seeks restitution, disgorgement, civil monetary penalties, trading and registration bans, and injunctions against further violations of the CEA and CFTC regulations, as charged," the Commission said in a statement on Thursday. The CFTC leveled the same charges against Ooki DAO's predecessor – bZeroX, and disclosed that hadhas struck a $250,000 settlement with bZeroX and its founders, Tom Bean and Kyle Kistner. The agency accused Ooki of using its structure to circumvent regulatory oversight. 'A key bZeroX objective in transferring control of the bZx Protocol (now the Ooki Protocol) to the bZx DAO (now the Ooki DAO) was to attempt to render the bZx DAO, by its decentralized nature, enforcement-proof. Put simply, the bZx founders believed they had identified a way to violate the Act and Regulations, as well as other laws, without consequence.' Aiming to Protect Customers Acting Direc...
---
Wafini, A Cardano DAO Powered NFT Marketplace Closes $200,000 Private Ro...


Wafini governance token $WFI will power the Wafini ecosystem, enabling holders to be integral in the development and growth of Wafini. Wafini just announced that they have closed a $200,000 pre-seed round in July. Muhammad Ahmad, project manager of Wafini commented on the development outlining that the raised funds will be used to expand the team, extend partnerships and further the development plans of the Wafini NFT Marketplace. Wafini plans to hold a public seed round of it's utility token $WFI, with 15 million out of 100 million tokens up for grabs for early adopters at 0.02 ADA a piece. Early birds can whitelist for the seed round here. What Is Wafini? Wafini is a DAO powered NFT Marketplace where users can trade Non-Fungible Tokens & NFT collectibles, users also will be able to mint, list, sell and swap their Non fungible tokens in a simple and easy to use interactive interface. The Wafini NFT Marketplace which will be powered by smart contracts on the Cardano Blockchain, is poised to become the first truly DAO owned NFT Marketplace on Cardano. Wafini is designed to be community sustainable without external control or influences. The Wafini DAO Ecosystem will give the community of $WFI token holders an opportunity to unlock the full potential of the NFT marketplace as it will be the first NFT Marketplace on Cardano to give $WFI Token holders a reflections of trade commissions on the Marketplace. This will promote an enabling fair and decentralized ownership and go...
---
Lido DAO (LDO) Struggles At $1.8 After Ethereum Merge, What Next?


Lido DAO (LDO) showed so much strength as the price rallied from $0.5 to a region of $3, creating a new all-time high against tether (USDT) ahead of the anticipated 'Ethereum Merge.' Lido DAO (LDO) benefited from the relief bounces across the crypto market as it continues to top the chart week in and week out but has since struggled after the merge. (Data from Binance) Lido DAO (LDO) Token Price Analysis On The Daily Chart Daily LDO Price Chart Analysis | Source: LDOUSDT On Tradingview.com LDO saw a decline in price from $3 to $1.8, setting its price up for a new all-time high despite the difficult market conditions. The price of LDO has since struggled to discover the mojo that helped LDO outperform so many altcoins, as many are confused if it is out of steam. The price of LDO on the daily chart faced resistance at $2.2 as the price got rejected severally. LDO's price formed a symmetric triangle as the price continued to range with two options available; an uptrend continuation or a break to the downside to test lower support. For LDO's price to restore its bullish move, the price needs to break out of the triangle and rally to the upside. With good volume, the LDO price would have to break and hold above $2.2, acting as strong resistance preventing the price from the upside. If the price of LDO fails to break to the upside, we would expect the price of LDO to retest the support area at $1.4-$1. Daily resistance for the price of LDO - $2.2. Daily support for the price...
---
Web3 Platform Ready Player DAO Partners with Gaming Content Creator MYST...


[PRESS RELEASE Delaware, USA, 15th September 2022] A new strategic partnership is on the horizon as Web3 Gaming Organization, Ready Player DAO, continues to expand its global reach and esports & media strategies. In a landmark deal, Brandon Martyn, better known as MYSTIC7 the largest Pokémon GO Creator in the world, has joined Ready Player DAO. This partnership brings a revered content creator known for his captivating content into Ready Player DAO's Web3 Gaming ecosystem for the first time. MYSTIC7 & Ready Player DAO have broad and comprehensive plans to help drive global adoption of Web3 Gaming. One of the DAO's primary objectives is pioneering a new form of content creation. By bringing MYSTIC7 into the fold, RPD is poised to be the market leader in developing and nurturing global communities. Demystifying Web3 Gaming & Driving Adoption MYSTIC7 hopes to offer a fresh perspective that helps crypto skeptics transition into Web3 and assist current Web3 users by utilizing gaming to its full potential. "I'm beyond hyped to partner up with Ready Player DAO to help push limits and shine a light on a revolutionary chapter of gaming! The current discourse around Web3 and Blockchain gaming has forced a ton of super creative people, publishers, developers, and so on into a tiny corner of the gaming industry. There needs to be a shift in thinking, a new perspective that allows us to take advantage of new technology rather than shun it." MYSTIC7 went on t...
---
500,000 DAI From DAO Maker Exploit Was Sent Through Tornado Cash, Securi...


On September 8, the crypto security and smart contract auditing firm Certik revealed that 500,000 DAI was sent through the Tornado Cash mixing platform after the funds were stolen in August 2021. The digital assets originally stemmed from the DAO Maker breach that saw the loss of more than $7 million in ERC20 tokens and stablecoins.Address Directly Connected to DAO Maker Hack Sends 500,000 DAI Through Tornado Cash Despite the U.S. government banning the Ethereum-based mixing application Tornado Cash, the application is still used regularly. On Thursday, the crypto security company Certik tweeted at 7:30 p.m. (ET) about the movement of DAI. 'We are seeing a movement of 500,000 DAI to Tornado Cash from EOA 0x0B789,' Certik said. 'The address is directly connected to the DAO Maker exploiter who stole funds from [the DAO Maker]. Stay safe out there.' DAO Maker is a crowdfunding decentralized finance (defi) application and is not the same project as Makerdao, the issuer of the stablecoin DAI. The crypto-fueled fundraising protocol DAO Maker was hacked in August 2021, according to an ask-me-anything (AMA) event featuring DAO Maker's CEO Christoph Zaknun. The hackers were able to siphon $7 million in ERC20 tokens and stablecoins from 5,251 user accounts. At the time, the blockchain firm Cipherblade detailed it was conducting an investigation into the DAO Maker exploit. In addition to Certik, the crypto security firm Peckshield confirmed that 500,000 DAI stemming from the August 202...
---
TRON DAO and MasterBlox: the Future of Acceleration in Web3


[PRESS RELEASE - Lisbon, Portugal, 6th September 2022] TRON DAO and MasterBlox are announcing plans to create a joint acceleration and incubation program to develop the TRON ecosystem. Leveraging MasterBlox's expertise and the foundation set by TRON, projects that qualify for the acceleration program will have access to a closer relationship to build on the chain and many other special features. The collaboration aims to incentivize the adoption of Web3 technologies, assisting the new wave of tier 1 protocols built on the TRON network. MasterBlox's recently split between the Labs & Foundation, two entities with different focuses. The lab's side develops growth hacking & decentralized marketing activities that several big players in the market have utilized. In parallel, the foundation accelerates relationships between Masterblox clients to find the perfect match. Guiding projects throughout the funding process with tier 1 funds, launchpads, and Market Makers. The foundation also invests in the best projects with its treasury and provides supporting advisory with illustrious names across the web3 spectrum. Purpose and Origins of the Collaboration The collaboration started in the most organic way possible through a casual encounter in NYC between MasterBlox's founder, Carlos Prada, and the TRON DAO team. This is not an official partnership, rather it is a collaboration between organizations with the same goal in mind, making Web3 as mainstream as possible. Both part...
---
Lido DAO Continues With Strong Bullish Bias, How High Can Price Go?


The price of Lido DAO (LDO) has shown so much strength despite the downtrend across the market, with Lido DAO (LDO) eyeing a rally to its all-time high of $4. Bitcoin's (BTC) price has shown a little strength bouncing off from key support, leading to most crypto assets popping out from their shell. (Data from Binance) Lido DAO (LDO) Price Analysis On The Daily Chart LDO token price has shown so much strength creating a higher high after hitting a daily low of $1.6; the price bounced off from this region and rallied to $2. The price of LDO rallied to a high of $2.2 but has faced resistance; LDO needs to break this resistance at $2.2 to have a chance of trading higher. LDO price has continued to show so much strength as bulls are ready to push the price of LDO to higher heights. The price of LDO is currently trading above its support at $1.9, with eyes set for more highs. Daily resistance for the price of LDO - $2.2-$2.4. Daily support for the price of LDO - $1.9. Price Analysis Of LDO On The Four-Hourly (4H) Chart Four-Hourly LDO Price Chart | Source: LDOUSDT On Tradingview.com After falling from a high of $4, the price of LDO on the four-hourly timeframe has formed support at $1.6, holding the price of LDO from going lower as this has become an area of demand for LDO price. The price of LDO formed a bullish symmetrical triangle before breaking out with good volume, and the price continued to rally after a successful breakout. LDO trades at $2.2 above ...
---
Alpha Venture DAO introduces the first DEX to bring expirable futures to...


Alpha Venture DAO (previously Alpha Finance Lab), a multi-chain dApp ecosystem with in-house and incubated projects, today announced the latest project launch from Alpha Incubate called Contango, a decentralized exchange that brings expirable futures to DeFi without order books or liquidity pools. Traders can directly access linear and inverse contracts with expiry dates and leverage. Traders no longer experience unpredictable funding rates as the final price is paid upfront, providing full cost control. With the maturity date, the close price can be pre-calculated allowing traders to estimate profits with certainty thus eliminating risks associated with index price manipulation. The protocol utilizes deep liquidity pools on underlying DeFi protocols rather than having its own liquidity pools to ensure minimal price impact for any trade size. Not only that, every position that is opened will be tokenized as an NFT, enabling other projects to easily build on top of Contango. Learn more about Contango in the official documentation.'We have been working closely with the Contango team since summer of 2021. The team has demonstrated extensive knowledge in DeFi, particularly an understanding of the futures market from the inside out. This makes us confident that they are well-equipped to succeed and overcome the challenges that they will face from being the first mover to bring expirable futures to DeFi.' - The Alpha Venture DAO Team How It Works Contango allows traders to ope...
---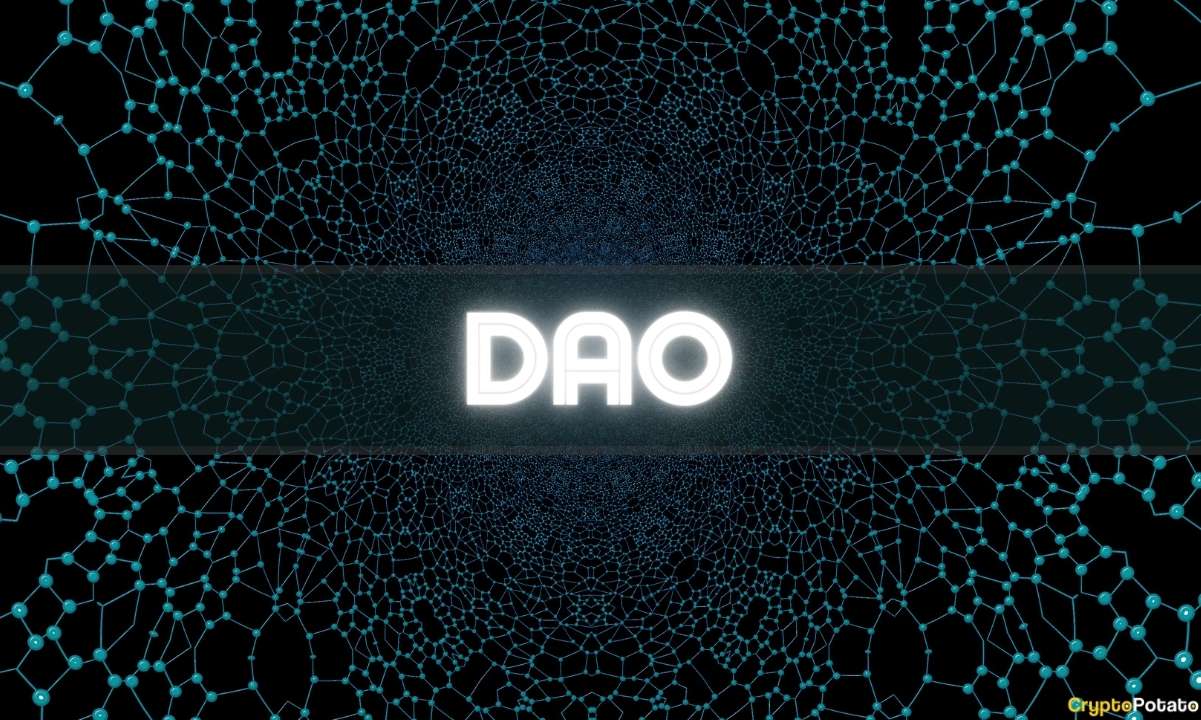 1% of DAO Members Controlling 90% Voting Power: Chainalysis


Blockchain analytics firm Chainalysis' latest report reveals that less than 1% of all holders in major DAOs have 90% voting power. It also cited Solend's attempt to seize a whale's account to avoid potential insolvency as contradicting the tenets of decentralization on which web3 is built. Moreover, the document shows that as DAOs span a range of projects and services in Web3, the DeFi category accounts for 83% of all such treasury value held and 33% of all DAOs by count. Concentrated Voting Power Decentralized Autonomous Organizations (DAOs) are known for the supposedly bottom-up structure that enables a community - rather than a centralized entity - to fully control its decision-making process in a democratic manner. However, Chainalysis' report indicated that the reality is far from such an ideal, as concentrated voting power reigns among major DAOs, with less than 1% of holders controlling 90% of such power. On top of the undemocratic scenario that the top 1% of colluded holders could theoretically outvote the remaining 99% on any decision, the report noted that the high requirements on users proposing a vote have also stood against the principle of decentralization. After analyzing ten major DAOs' governance structures, Chainalysis found that 1) A user must hold between 0.1% and 1% of the outstanding token supply to create a proposal, and 2) a user must hold between 1% and 4% to pass it. Thus, proposing a vote becomes a barrier for the majority of users. 'Using the...
---
Polygon DAO integrates decentralized ID service to prevent hostile takeo...


Polygon ID, a new self-sovereign, zero-knowledge proof (ZKP) identity service, is today integrating with Polygon DAO to foster equitable voting in DAO communities. Introducing Polygon ID to replace token DAO governance with one founded on identity and reputation. Bots and unequal voting privileges often plague DAO governance... By leveraging Polygon ID and basing voting on identity and reputation, DAOs can unlock verifiable voting and ensure the same individual cannot vote twice. It also allows for "Proof of Personhood," eliminating the issue of bot voting without compromising user privacy. Until now, there has been no ability to allow for participation in DAO governance processes based on specific user attributes and reputation without directly tying voting activity to a user's public wallet (i.e., token-based governance). Reliance on a token-based voting system has resulted in whales — who hold a majority of DAO tokens — having an outsized influence on important governance votes, increasing centralization. With the introduction of Polygon ID, DAOs can instill a one-person, one-vote system based on reputation and identity while preserving user privacy through zero-knowledge technology. This newly proposed governance system also avoids hostile DAO governance takeovers by DAO token whales and other malicious actors — as was the case in the recent takeover of Build DAO. The post Polygon DAO integrates decentralized ID service to prevent hosti...
---
Zignaly's DAO Expands Web3 Investment Opportunities to Further Emp...


Zignaly, a pioneer in social investment and advocate for blockchain composability, is constantly working to further improve its platform. The project regularly adds new and innovative features to empower all investors, regardless of skill level, to have equal access to expert-managed, passive investing tools and capabilities. Last month, the project announced the development of its comprehensive digital asset bridge, aptly labelled 'The Bridge', which makes trading and transferring digital assets from one chain to another as simple as possible. This month, the project is continuing its efforts to level the playing field for retail investors by pushing its platform further into the DeFi space with the launch of ZIG DAO. The project's newest endeavour will unlock the power of its platform and community, extending the Web3 investment options that are available on its platform. The Web3 investment options integrated into the DAO are digital asset investing without the constraint of centralized exchanges, NFTs, metaverse real estate, DeFi staking and LPs, and just about any other available investment that can be offered. Expanding the Reach of Investors The project's latest offering, ZIG DAO, allows the company to extend its offering and provide a community-led and decentralized platform that will power the future of Web3 investments. The DAO will be developed around the project's community, opening up access to more investment opportunities to ensure that everyone is able to have...
---
USDD Continues to Trade for Under $1 — Tron DAO Reserve Insists St...


Since June 12, 2022, the Tron-based stablecoin USDD has remained below a U.S. dollar in value. On Monday, USDD had a 24-hour trading range of around $0.943 to $0.966 per unit and the day prior on June 19, USDD saw an all-time low at $0.928 per unit. Despite being below the U.S. dollar parity, the Tron DAO Reserve says the stablecoin has not depegged in a Twitter thread that discusses a combination of an 'on-chain mechanism [and] collateralized assets.'USDD Trades Below $1 for an Entire Week USDD has been trading for lower than a U.S. dollar for over a week and on Sunday, USDD tapped an all-time low at $0.928 per unit. The following day on Monday, the stablecoin has been exchanging hands for $0.966 at the time of writing, and it saw a 24-hour low at $0.943. USDD is the ninth-largest stablecoin by market capitalization, with approximately $696.28 million on Monday evening at 7:00 p.m. (ET). The stablecoin has seen roughly $83 million in global trade volume and the top USDD exchanges on Monday include Kucoin, Huobi Global, Poloniex, and Pancakeswap version two (V2). To safeguard the overall blockchain industry and crypto market, TRON DAO Reserve have purchased 10,000,000 #USDD on #TRON. - TRON DAO Reserve (@trondaoreserve) June 20, 2022 The Tron DAO Reserve account on Twitter has been announcing numerous crypto asset purchases to safeguard the crypto ecosystem. On Monday, the Tron DAO Reserve revealed it added ten million USDC to 'safeguard the overall blockchain industry and ...
---
TRON DAO Reserve to Withdraw Another 3 Billion TRX to Protect USDD Peg


TRON DAO Reserve is prepared to withdraw another 3 billion TRX tokens from a centralized exchange and a decentralized finance (DeFi) lending protocol as part of efforts to prevent a similar occurrence of Terra's UST collapse. The foundation made the announcement in a tweet on Thursday (June 16, 2022). However, the DAO did not name the CeFi and DeFi platforms where the withdrawals will occur. With the latest announcement, the foundation intends to pull back a total of 5.5 billion TRX. The planned withdrawals are part of efforts to shrink liquidity for short traders and prevent a collapse, as was the case for Terra's UST stablecoin. Also, the move will stop short-traders from tanking the price of TRX as the token is used to redeem USDD like LUNA for UST. If they can cause TRX to decline sharply, the coin will not be valuable enough to honor USDD redemptions. As previously reported by CryptoPotato, the decentralized organization revealed plans to withdraw 2.5 billion TRX tokens from Binance to 'safeguard the blockchain industry and crypto market.' The TRON DAO Reserve transferred $100 million USDC to Binance to purchase TRX and further deployed another $120 million to buy the token. Earlier in June, Sun said TRON DAO will inject $2 billion to fight short positions on Binance and protect the USDD peg. However, USDD is yet to gain parity with the U.S. dollar as the algorithmic stablecoin is currently trading at $0.97, according to CoinGecko. TRX's price, on the other hand, is $0....
---
TRON DAO Reserve Withdraws 2.5 Billion TRX From Binance to Safeguard USD...


The last thing Justin Sun - founder of TRON - would like to see is the UST-Terra fiasco being repeated again on his stablecoin project USDD. The confident founder, who had vowed the lost peg of the stablecoin would be soon recovered, injected $220 million on Wednesday to purchase TRX on Binance. According to the announcement on Tuesday, he had at least another $280 million available for defending the peg. Following Terra's debacle, Justin Sun's algorithmic stablecoin USDD has been the new target by short-sellers. As market selloffs deepened, TRX - one of the predominant crypto assets that back USDD as collateral - has been down over 30% in the past seven days, causing its sister stablecoin to lose peg, as reported by CryptoPotato on Tuesday. In order to maintain that dollar parity, the DAO Reserve - the foundation behind the stablecoin - deployed $100 million USDC to Binance to purchase TRX on Wednesday. Only hours later, the foundation injected another $120 million to prop up its price. The Reserve revealed earlier that it had received another $500 million to defend the USDD peg. Besides actively purchasing such an asset, the Reserve announced the withdrawal of 2.5 billion TRX from the exchange to 'safeguard the overall blockchain industry and crypto market.' The idea behind such a strategy is to reduce the circulating supply of TRX in the exchange, so short-sellers have to pay a higher fee for shorting the asset. As sellers run out of bullets, resulting in the decline of s...
---
More DAO Maker (

#DAO

) News