| | | |
| --- | --- | --- |
| | Dark | #D4RK |
---
| | | | | |
| --- | --- | --- | --- | --- |
| D4RK Price: | $0.12 | | Volume: | — |
| All Time High: | $0.60 | | Market Cap: | — |
---
---
| | | | | |
| --- | --- | --- | --- | --- |
| Circulating Supply: | 8,221,502 | | Exchanges: | — |
| Total Supply: | — | | Markets: | — |
| Max Supply: | — | | Pairs: | — |
---
---
---
The last known price of #D4RK is $0.12 USD.


Please note that the price of #D4RK was last updated over 430 days ago. This can occur when coins have sporadic price reporting, no listings on exchanges or the project has been abandonded. All #D4RK statistics should be considered as 'last known value'.

The lowest D4RK price for this period was $0, the highest was $0.120, and the exact last price of D4RK was $0.12001.

The all-time high D4RK coin price was $0.60.

Use our custom price calculator to see the hypothetical price of D4RK with market cap of BTC or other crypto coins.
---
---
The code for Dark crypto currency is #D4RK.

Dark is 4 years old.
---
---
The current market capitalization for Dark is not available at this time.

Dark is ranked #15346 out of all coins, by market cap (and other factors).
---
---
There is an unknown daily trading volume on #D4RK.
---
---
The circulating supply of D4RK is 8,221,502 coins.

Note the limited supply of Dark coins which adds to rarity of this cryptocurrency and increases perceived market value.
---
---
D4RK exchange data is not currently available.

---
---
---
---
Report: Australian Police Seize Crypto Worth $1.5 Million From Dark Web ...


The police in the Australian state of South Australia recently seized cryptocurrency worth $1.5 million from an alleged dark web drug dealer. Police also recovered a 'large quantity' of the synthetic opioid nitazene as well as tens of thousands of dollars in cash.'Illicit Activity on a Dark Web Marketplace' Police in South Australia, a state in the southern central part of Australia, recently seized cryptocurrency worth $1.5 million from an alleged dark web drug dealer. According to an ABC News report, law enforcement also confiscated a 'large quantity' of drugs and electronic devices from an unnamed 25-year-old man. Explaining how the operation against the alleged drug peddler was carried out, Adam Rice, the South Australian Detective Superintendent, said: 'The investigation identified illicit activity on a dark web marketplace, attributed that activity to a real-life person in South Australia, identified and traced cryptocurrency used in the offending and then ultimately led to a successful search and seizure operation.' Among some of the drugs seized during the raid on a residential house and two storage units was a synthetic opioid known as nitazene. Authorities in the state are concerned the drug, which is highly toxic and has never been approved for human consumption, could be linked to two overdose cases in which one person died. Meanwhile, the report also revealed that law enforcement officers also recovered tens of thousands in cash when they raided premises in Adel...
---
Dark Side of Crypto ETF Approval: Unveiling the Hidden Risks and Challen...


Cryptocurrency exchange-traded funds (ETFs) have recently been trending as many companies seek approval to trade, stirring up a wave of enthusiasm and anticipation throughout the crypto community. As financial vehicles that track the price of cryptocurrencies, these ETFs offer a novel and seemingly more accessible way for investors to enter the crypto market. However, amidst the euphoria and bullish outlooks, it is crucial to cast a discerning eye on the potential dark side of this development. This article aims to shed light on the hidden risks and challenges that crypto ETFs present to both individual investors and the broader crypto market. Centralization of Crypto Assets Cryptocurrency exchanges come in various forms, with centralized exchanges, exemplified by platforms like FTX, being the most prevalent. Centralized exchanges retain control of their client's private keys and typically mandate a Know Your Customer (KYC) process to deter unlawful activities. In contrast, decentralized cryptocurrency exchanges operate on a decentralized, non-custodial blockchain system, facilitating direct peer-to-peer transactions. That eliminates the need for intermediaries, allowing users to bypass the KYC process. It is particularly significant for individuals living under repressive governments, offering them an opportunity to participate. Users also maintain full control over their private keys and assume sole responsibility for securing their funds, which can be staked to generate i...
---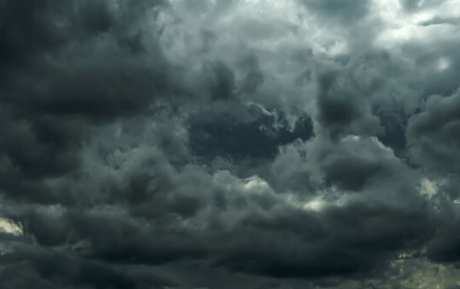 Solana Seeing Dark Clouds? Trader Predicts Steady Bottom Formation


Solana (SOL) has been making positive noise recently with a surge in its price. However, one crypto strategist known as Altcoin Sherpa on the social media platform X, believes that the euphoria may be short-lived. Despite last week's notable rally, Altcoin Sherpa argues that Solana is still trapped in a downtrend, casting doubts on the sustainability of its current momentum. Altcoin Sherpa points out a critical resistance level at approximately $19.50 that Solana must overcome to change its trajectory. The crypto analyst highlights a concerning pattern: Solana has been consistently forming lower highs since reaching its 2023 peak of $32.30 back in July. This pattern suggests that each attempted rally has been met with increasing selling pressure, raising questions about the strength of the recent recovery. Altcoin Sherpa advises caution for those considering entering the market, stating: 'It's nice to see some recovery, but every rally in the last few weeks has resulted in just a lower high. Regardless, if you're in it for an investment, it can't be bad to accumulate sub-$20.' Currently, Solana is trading at $19.12, according to CoinGecko, showing a modest 1.1% gain in the last 24 hours and a seven-day rally of 4.5%. Solana Support Hinges On FTX Liquidation In the event that SOL's latest rally loses steam, Altcoin Sherpa identifies the $14 level as a potential support zone. However, he underscores a crucial factor that could influence Solana's fate in the short term...
---
Betting on Chancer or Storing with Filecoin: Who's the Dark Horse for 20...


Welcome to the ultimate clash of the crypto titans! In the red corner, we have Chancer, the trailblazer of the betting world, armed with a decentralized predictions market and a game-changing P2P model. Standing tall in the blue corner, we have Filecoin, the leader of decentralized file storage, providing an innovative solution to the ever-growing data dilemma. As the crypto world gears up for an action-packed 2023, all eyes are on these two contenders, but it's Chancer that has investors buzzing with excitement and anticipation as it makes its claim as the best crypto to invest in. Why is Chancer grabbing the headlines? Chancer's meteoric rise is no fluke. With its user-friendly interface, CHANCER token utility, and a groundbreaking vision to democratize the betting industry, this crypto disruptor leaves no room for doubt. Analysts and experts are placing their bets on Chancer as it unleashes an array of groundbreaking features that give users unparalleled freedom and control over their betting experiences. From personalized odds to crafting custom bet slips, Chancer is rewriting the rules, making it a frontrunner in the race for the best investment of 2023. While Filecoin may boast an innovative approach to decentralized storage, Chancer's potential for massive growth and extraordinary returns sets it apart from the competition. With every passing day, more investors are recognizing the game-changing potential of Chancer's presale, where a limited supply of CHANCER coins c...
---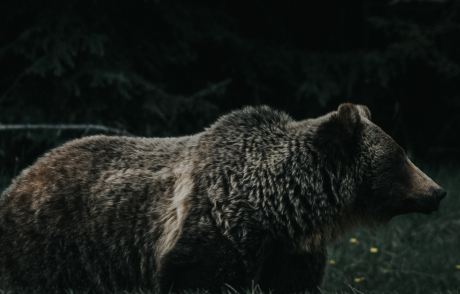 Bitcoin Price Forecast: Dark Days Ahead As $29,200 Support Fails


In his recent report, Charles Edward, a prominent crypto market analyst, released an update on the state of the Bitcoin (BTC) market. The report highlights the continuation of the downtrend for Bitcoin, which has been losing its key support, the 50-day Moving Average (MA). The bearish trend has been confirmed by technical indicators and the pure fundamental Bitcoin Macro Index algorithm, which has seen an increasing rate of contraction over the last week. Is Bitcoin Headed For $25,000? The report provides insights into both high and low timeframe technicals, with the next support levels for Bitcoin at $28,000, $24,000, and low-$20,000, each offering better relative opportunities. The low timeframe technicals indicate a breakdown in support at $30,000 and the emergence of a new bearish trend, with a target of circa $25,000. The Capriole Bitcoin Macro Index, which combines over 40 of the most powerful Bitcoin on-chain, macro market, and equities metrics into a single machine learning model, suggests a decent long-term value for multi-year horizon investors, but with decreasing fundamentals over the last week. On the other hand, the Three Factor Model, a new open-source algorithm, values the S&P500 using three fundamental data points only, indicating that the markets are fairly valued today, with room for more upside, despite recent bearish signals. Despite the bearish outlook, the report suggests that the macroeconomic backdrop remains favorable for Bitcoin over th...
---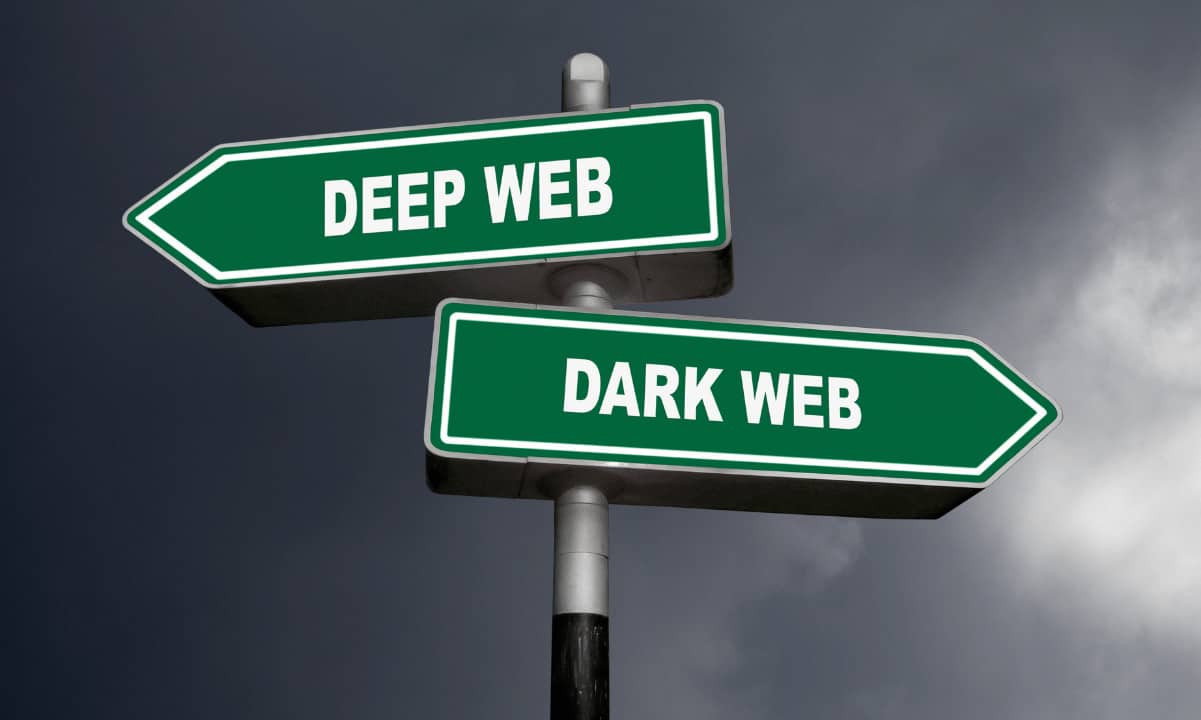 Operation SpecTor Results in Another Halted Dark Market and 288 Arrested...


Europol announced on May 3 the conclusion of Operation SpecTor, which spans through multiple jurisdictions and recently brought down Monopoly Market, another dark market that sprang up after previous ones were hated. Hundreds of Arrests and Seizures According to a press release published early this morning, Europol coordinated authorities across the U.S., Austria, France, Germany, the Netherlands, Poland, Brazil, Switzerland, and the U.K. to unravel the threads exposed by the 2021 shutdown of Monopoly Market. The operation yielded similar results to the one used to take down Hansa, in which Dutch authorities managed to hijack the platform and allowed its operation for several months in order to cast as wide a dragnet as possible. Furthermore, some of those arrested have been confirmed to be users of other dark markets, hinting at possible future law enforcement action against similar platforms. In total, 117 firearms, 850 kg worth of drugs, and 50 million euros worth of cash and crypto were seized across all jurisdictions. 288 dark web vendors arrested in major marketplace seizure. Operation #SpecTor led to the seizure of: EUR 50.8 million 850 kg of drugs 117 firearms The #MonopolyMarket vendors arrested were also active on other illicit marketplaces. More https://t.co/fDbWJbeFiM pic.twitter.com/086e1XMCUo — Europol (@Europol) May 2, 2023 Authorities Promise Further Results The operation resulted in the arrest of 288 individuals buying and selling contraband, the ...
---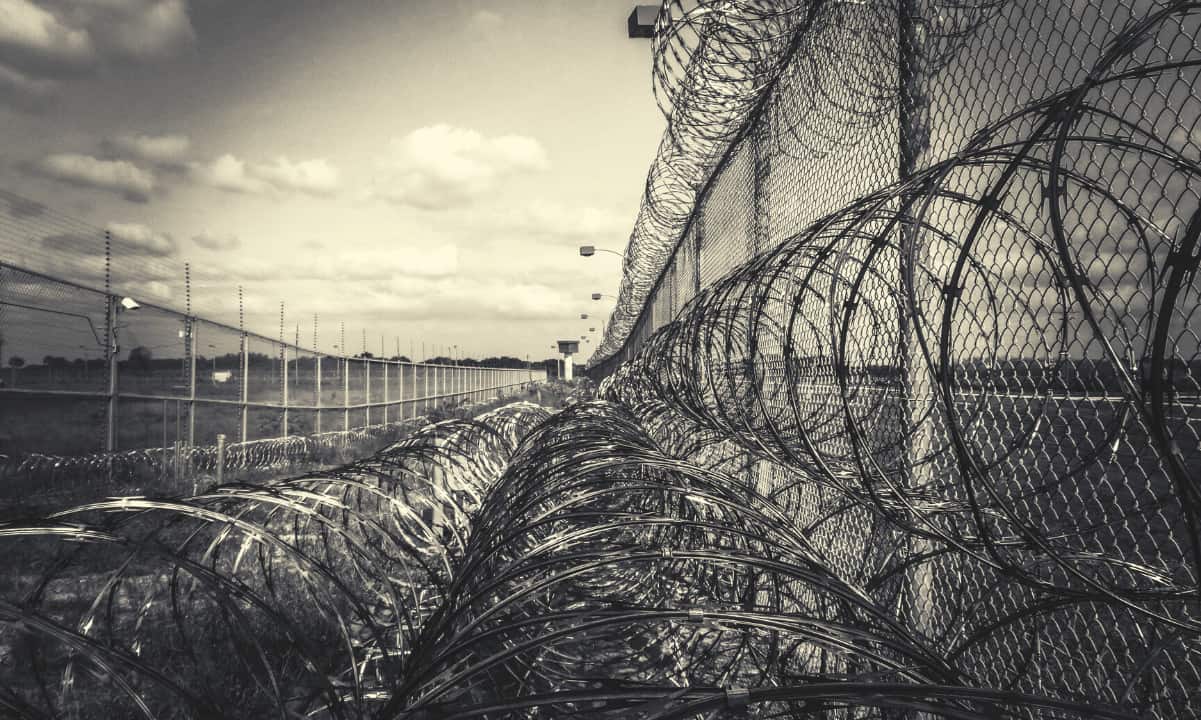 8 Years in Prison for a Doctor Paying $60K in BTC to Dark Web Hitmen


Senior United States District Judge William Fremming Nielsen sentenced the 56-year-old American Ronald Craig Ilg to eight years in federal prison. The latter hired hitmen on the Dark Web to kidnap his wife and beat his former colleague, and paid them over $60,000 worth of bitcoin. Maximum Penalty for the Doctor The US Department of Justice (DOJ) announced that Ronald Ilg will serve 96 months in federal prison and will be supervised for three years after his release. He will also pay $25,000 in restitution and a $100,000 fine. The former neonatologist from Spokane, Washington, hired hitmen on the Dark Web in 2021 who were supposed to injure a former professional colleague of his. Ilg particularly requested the criminals to break the hands of the victim, paying more than $2,000 worth of bitcoin for the misdeed. The next victim was his estranged wife. Ilg instructed the wrongdoers to kidnap and inject her with heroin so she could drop divorce proceedings. He paid them approximately $60,000 worth of bitcoin and promised a bonus upon completing the mission. The FBI intercepted Ilg's messages on the Dark Web and started an investigation. At first, the doctor falsely claimed he paid the hitmen to kill him and not hurt other people. He later sent a letter to a key case witness, begging her to marry him so he could control her testimony in court. The American even promised to pay tuition for her children to attend St. Aloysius Catholic School and...
---
How Bitget Became a Dark Horse and Earns Market Share and Trust From Mil...


2022 was one of the roughest years in the crypto industry, which saw the collapse of Terra LUNA, Celsius, and FTX, consequently wiping out over $2 trillion from the crypto market. However, the dark horse in the face of these ugly events was the crypto exchange - Bitget. Despite the hardships in the market, Bitget grew in all aspects; the company made great strides in building our team, brand, and business over the last 12 months during the crypto winter. The exchange expanded its services to the global Web3 market for the first time in 2022. This effort pushed its business velocity beyond bounds, making it one of the fastest-growing exchanges with the best business momentum. Some key development areas of the company included: Climbing the chart ranked as the Top 3 exchange according to the Boston Consulting Group report, in terms of the crypto derivative trading volume. According to the latest TokenInsight report, Bitget's market share in the derivative market increased from 3% to 11% after the collapse of FTX Over 300% increase in total transaction volume, with the popularity of copy trading products The workforce grew from barely 200 people at the beginning of 2022 to over 1100 employees in Jan 2023 Became the exclusive crypto exchange partner with Lionel Messi Looking at the Numbers Previously, the company focused on serving customers from a few Asian countries alone. However, by the end of 2022, the exchange had acquired over 8 million users in more than 100 countries, ...
---
Sam Bankman-Fried Interview Reveals Dark Donations to Republicans, FTX's...


On Nov. 29, 2022, the crypto supporter and reporter, Tiffany Fong, published an interview with the former FTX CEO Sam Bankman-Fried (SBF) that was recorded 13 days before the interview was released. During the interview, SBF discussed who he thinks may have hacked FTX and he further denied he had a backdoor installed to funnel funds between FTX and Alameda Research. "I don't even know how to code," SBF stressed to Fong during the conversation. Additionally, the New York Times claims to have obtained a slew of emails and text messages between FTX's legal counsel, other top executives, and SBF while the exchange was in the midst of collapse.SBF Claims Backdoor Accusations Are 'Definitely Not True,' Probably a 'Poorly Labeled Accounting Thing' Roughly two weeks ago, the co-founder and former CEO of FTX, Sam Bankman-Fried (SBF), decided to do a phone interview with Tiffany Fong. The telephone interview (here and here) was revealed by Fong a few days before she published it, and on Tuesday, Nov. 29, 2022, the discussion with SBF was published on Youtube. "You don't get into the situation we got in, if you make all the right decisions," SBF said during his chat. "If I'd been more careful … there's a billion things I could have done." In the interview, Fong talked about the alleged "backdoor" that was mentioned in a Reuters article that said, "executives set up a book-keeping backdoor.' SBF de...
---
Dark Side of Crypto: 98% of Projects Listed on Uniswap Are Scam (Study)


A new study has found nearly all crypto projects listed on Uniswap between 2018 and 2021 were malicious and scam-related. The study titled DO NOT RUG ON ME: ZERO-DIMENSIONAL SCAM DETECTION, was conducted by three researchers; Bruno Mazorra, Victor Adan, and Vanesa Daza from the University of Pompeu Fabra and the University of Barcelona. Could Uniswap Be Housing Fake Projects? Uniswap was created in 2018, and the protocol describes itself as a growing network of decentralized finance (DeFi) applications. The DEX has more than 40,000 Ethereum smart contract (ER20) compatible tokens hosted on the platform to provide users with options for trading different crypto assets. Over the years, Uniswap has become one of the most significant DeFi protocols in the industry, processing more than $1 trillion in trading volume since its inception. While Uniswap is the biggest DEX in crypto, recent findings by researchers show that 98% of all the projects listed on the protocol between 2018 and 2021 were rug pulls. Rug pull is a popular technique used by scammers to defraud DeFi investors. They develop new projects, create marketing hype, and abandon the project while running away with investors' funds. The study found that Uniswap's simplicity and lack of regulation make it a target for malicious actors to efficiently conduct initial coin offering (ICO) scams by listing non-valuable tokens on the platform. The researchers surveyed 27,588 tokens, of w...
---
OSCE Trains Uzbekistan Law Enforcement to Track and Seize Crypto, Search...


The Organization for Security and Co-operation in Europe (OSCE) has set out to teach law enforcement officers in Uzbekistan how to conduct crypto and dark web investigations. The regional body recently organized a training course for employees of the country's security agencies in Tashkent. Uzbekistan Police and Security Agents Attend OSCE Course on Cryptocurrencies Representatives of Uzbekistan's Prosecutor General's Office, the Ministry of Internal Affairs, and the State Security Service have taken a training course on cryptocurrency and dark web investigations held by the OSCE between Oct. 17 and 21 in the capital Tashkent. The course was organized by the OSCE Transnational Threats Department in co-operation with the OSCE Project Co-ordinator in Uzbekistan and the Academy of the Prosecutor General's Office, the intergovernmental security body said on its website. "Participants learned about the main concepts and key trends in the areas of internetworking, anonymity and encryption, cryptocurrencies, obfuscation techniques, dark web, and Tor networks," the announcement detailed. They also practiced various approaches and methods for seizure of crypto assets, blockchain analysis, and darknet searching. The course was based on materials provided by the European Cybercrime Training and Education Group (ECTEG). A new computer classroom donated by the OSCE to the Prosecutor General's Academy was inaugurated before the course by Deputy Pro...
---
Dark Frontiers Skeptic Impressed by Pre-Alpha Game


[PRESS RELEASE - Vilnius, Lithuania, 16th September 2022] Dark Frontiers, a sci-fi MMO developed by Gamestarter, has given one of its most notorious community members access to its pre-alpha release. CryptoSF, an early supporter who had begun to harbor doubts about the project, was allowed to play an early release of the blockchain-powered game. CryptoSF was impressed with what he experienced, noting: "I found the base very attractive and interesting, and the game was smooth even with the most basic system requirements." CryptoSF added: "I loved the graphics. Gearing up for adventure is also another aspect I liked with regards to my testing." Dark Frontiers will be the first title to implement Gamestarter's innovative Play 2 Immerse (P2I) mode. This model aims to leverage gaming communities and guilds and rewards the most active players for their actions. Players can earn $DARK tokens by helping out newbies, writing how-to guides, and being a pillar of the Dark Frontiers community. Elaborating on his experience of the pre-alpha, CryptoSF said: "The game is fun to play and way ahead of other similar titles that are fighting for market share in this segment. I think that DF being a Gamestarter Originals is what makes Dark Frontiers stand out. I enjoy the clear social communication too since it builds confidence which will help to retain the community that supports the project. Dark Frontiers is definitely worth the wait." CryptoSF also ...
---
'A Dark Day for Crypto'— A Deep Dive Into the Oblitera...


Following a few days of carnage, the two leading crypto assets built on top of the Terra blockchain have plummeted to significant lows. LUNA has dropped to $0.00000100 per coin and the once-stable coin terrausd (UST) hit a low of $0.044 per unit. After temporarily halting the Terra blockchain and restarting it, the team has once again halted block production at block height 7,607,789. The team restarted the chain again at 8:46 a.m. (ET) and disabled onchain swaps.Do Kwon's 'Amusing Morning' of De-Pegging Jokes Becomes a Scary Reality Five days ago people started to get concerned about the Terra-based stablecoin terrausd (UST) as a slight deviation from the $1 parity took place. At that time, rumors and speculation concerning Terra's stablecoin failing started to spread like wildfire. However, the Terraform Labs co-founder Do Kwon shrugged it off as an 'amusing morning' and said that Terra detractors were now 'all poor.' Kwon continued to say that UST's de-pegging at the time was no big deal, and the Terra community believed it as well. So, is this $UST depeg in the room with us right now? No? I prescribe 24 hours of pegging over the next 7 days pic.twitter.com/GsBss7ACit - Do Kwon 🌕 (@stablekwon) May 8, 2022 Then the decentralized exchange (dex) Curve Finance noticed that there was significant terrausd (UST) selling taking place on the trading platform. 'Yesterday, someone started selling UST en masse, so it started to depeg,' the Curve Twitter account said. 'Howe...
---
Andre Cronje Breaks the Silence After Going Dark in March


Andre Cronje shocked the cryptocurrency world a little over a month ago and hasn't said a word since. This ended today when he fired an entry on Medium, giving some context to his departure. What Happened With Andre Cronje? Back at the beginning of March, Andre Cronje - largely known for the creation of Yearn Finance (YFI) - suddenly disappeared from the crypto scene. With no prior explanation or notice, Cronje was gone. Breaking the announcement was Anton Nell - a senior solutions architect at the Fantom Foundation. At the time, Cronje was working closely on Fantom and its ecosystem. Andre and I have decided that we are closing the chapter of contributing to the defi/crypto space. There are around 25 apps and services that we are terminating on 03 April 2022. - Wrote Nell. Many speculated that this is not the end for Cronje's involvement in the industry as he had shut down his Twitter account on previous occasions as well. And yet, more than a month later, we hadn't heard anything from him. Until now. Is Cronje Coming Back? The short answer is - maybe. Cronje filed a Medium entry on April 18th titled The rise and fall of crypto culture. Without going through it in-depth, Cronje argues that the current state of 'crypto culture has strangled crypto ethos.' He explains that the ethos is centered around concepts such as self-sovereign rights, self custody, self-empowerment, and so forth. Whereas 'crypto culture is concepts like wealth, entitlement, enrichment, and ego.' Cr...
---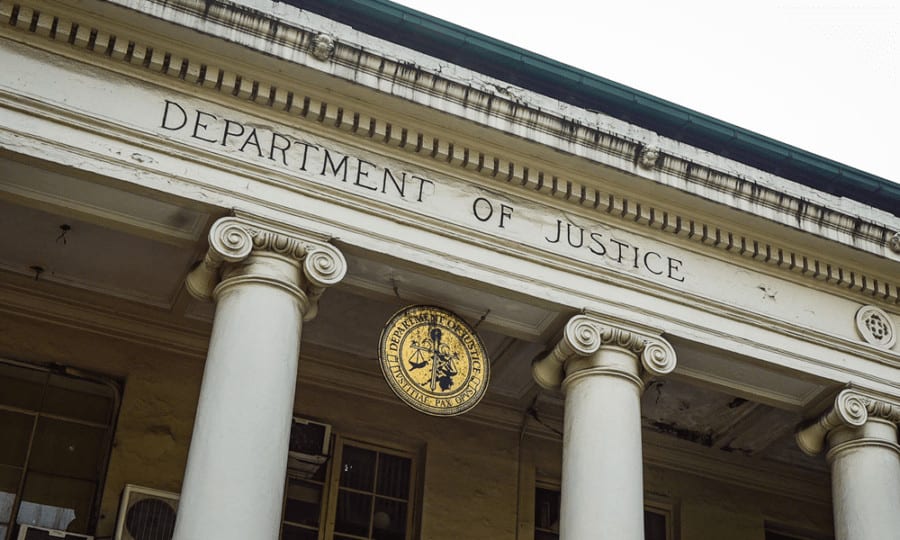 DOJ Confiscates $34M Worth of Crypto From Dark Web Hacker


American law enforcement agents seized approximately $34 million worth of digital assets tied to illicit Dark Web activity. The operation marked one of the largest confiscations of cryptocurrencies ever executed by the US authorities. 'Operation TORnado' was a Success According to a recent announcement by the Department of Justice, the hacker is a South Florida resident who used an online alias to sell more than 100,000 illegal items across marketplaces on the Dark Web. For example, he sold online account information for popular services such as Netflix, HBO, and Uber while accessing the Dark Net by utilizing the TOR (The Onion Router) Network. The latter is a preferable tool by many hackers, via which they bypass censorship and visit websites that can't be found on the surface web. As detailed by the authorities, the criminal employed so-called "tumblers" and illicit money transmitter services to launder one cryptocurrency for another. This technique is called "chain hopping" and is in violation of federal laws. He then distributed the digital assets to a designated wallet at random times and in random proportions, making it hard for law enforcement agents to obscure the original source of funds. However, a joint investigation (named "Operation TORnado") between numerous federal, state, and local authorities identified the criminal activity and confiscated the $34 million worth of cryptocurrencies. Specifically, the seize...
---
Russia Halts Four Dark Web Sites With $263 Million in Crypto Sales: Elli...


The Russian Ministry of Internal Affairs has reportedly taken down four major illegal Dark Web sites, which have made over $260 million in cryptocurrency proceeds from the sale of stolen credit cards. Those platforms are Ferum Shop, Trump's Dumps, Sky-Fraud forum, and UAS Store. The Latest Seizures Known as 'carding' websites, these illicit platforms offer stolen credit cards, and buyers can purchase them with premium gift cards, luxury goods, or (as in this case) cryptocurrencies. The blockchain analysis provider Elliptic revealed that the four Russian websites collectively made around $263 million in digital assets from their illegal transactions. The three most employed cryptocurrencies were Bitcoin (BTC), Ether (ETH), and Litecoin (LTC). According to the analysis, Ferum Shop alone accounted for $256 million in BTC from stolen credit cards since October 2013. This comprises approximately 17% of that illicit market. However, providing precise figures is difficult since Ferum Shop has employed a 'sporadic use of payment processor' over the years, Elliptic stated. Trump's Dumps, which infamously used former President Donald Trump's image for its branding, raked in about $4.1 million since 2017. The platform specialized in selling raw magnetic strip data from compromised cards – commonly referred to as 'dumps.' Sky-Fraud forum, where criminals held discussions on 'carding' techniques and money laundering tips, was also shut down. The Russian authorities even left a messa...
---
More Dark (

#D4RK

) News