| | | |
| --- | --- | --- |
| | Cudos | #CUDOS |
---
| | | | | |
| --- | --- | --- | --- | --- |
| CUDOS Price: | $0.00282 | | Volume: | $868.7 K |
| All Time High: | $0.14 | | Market Cap: | $11.6 M |
---
---
| | | | | |
| --- | --- | --- | --- | --- |
| Circulating Supply: | 4,100,652,814 | | Exchanges: | 7 |
| Total Supply: | 8,854,268,866 | | Markets: | 9 |
| Max Supply: | 10,000,000,000 | | Pairs: | 13 |
---
---
---
The price of #CUDOS today is $0.00282 USD.

The lowest CUDOS price for this period was $0, the highest was $0.00282, and the current live price for one CUDOS coin is $0.00282482.

The all-time high CUDOS coin price was $0.14.

Use our custom price calculator to see the hypothetical price of CUDOS with market cap of ETH or other crypto coins.
---
---
The code for Cudos crypto currency is also #CUDOS.

Cudos is 2.1 years old.
---
---
The current market capitalization for Cudos is $11,583,601.

Cudos is ranked #553 out of all coins, by market cap (and other factors).
---
---
There is a medium daily trading volume on #CUDOS.

Today's 24-hour trading volume across all exchanges for Cudos is $868,739.
---
---
The circulating supply of CUDOS is 4,100,652,814 coins, which is 41% of the maximum coin supply.
---
---
---
---
---
---
---
---

AMA with Matt: decentralised compute, why Cosmos, 2023 plans


Cudos' founder and CEO, Matt Hawkins, discusses recent developments that have positioned the decentralised cloud platform for significant growth in 2023. Why it matters After years of development, Cudo Compute, the Cudos blockchain, and the CUDOS token are ready for significant growth in 2023. The team has been working hard, building the network and recruiting suppliers and buyers to the marketplace. In this AMA, founder and CEO Matt Hawkins answers questions from the community about tokenomics, building on the COSMOS blockchain, and how traditional Web2 customers will spur growth for Web3 cloud computing. AMA highlights Last year, Cudos held an AMA (Ask Me Anything) session on Twitter Spaces. During the event, community members had the opportunity to submit questions and engage with our founder and CEO, Matt Hawkins. In addition to answering questions from the community, Matt made several big announcements about the future of Cudos. If you missed the live AMA, you can listen to the . Matt discussed the industry landscape, Cudos partnerships, tokenomics, and what to expect in Q1. So go ahead and listen to the AMA to catch up on all the exciting Cudos news. In the meantime, you can read on for highlights from the event, including key announcements and insights shared by the Cudos team. This transcript has been edited for length and clarity. Jeffrey Elliott — Head of Community — CUDOS Matt, could you tell us...
---

Quidli becomes Cudos Foundation's third grantee, to motivate, reward, and grow the Cudos community!


Quidli will build a light integration of the CUDOS blockchain as well as the CUDOS token to the Quidli API and app environment, effectively offering the CUDOS token to a user base of 600+ organizations as an option to distribute as micro-incentives across browsers, email, Slack and or Discord via Quidli's hosted sharing wallet application. Through this partnership, CUDOS will boost community engagement and positively impact the ecosystem. It will create a culture of recognition amongst the CUDOS community through Discord and Slack. It will also allow existing users of Quidli to use and exchange CUDOS as an incentive option. The project is to be completed by the end of 2022. "We are excited to welcome Quidli into our grant program as this will be beneficial for the CUDOS community and the ecosystem as a whole. We are looking forward to CUDOS token being integrated into Quidli environment which will allow us and our awesome community to transact across Quidli web app, Slack and Discord. We are hoping that this will create a culture of recognition amongst the CUDOS community through Discord" — says Lee Woodham, Chairman of Cudos Foundation and COO of CudoVentures. "We're really pleased to collaborate with the CUDOS Foundation. Their decentralized cloud computing ecosystem is impressive and we're excited to contribute. Our aim is to help CUDOS to grow and strengthen the engagement of its community, which is a ma...
---

2022 in Review: Cudos to our launches and successes!


2022 was a year of challenges, learning, perseverance, and growth culminating in four major launches, three large exchange listings, and two prestigious awards. Overview Looking back at the past year reveals the road to our blockchain mainnet launch, followed by three other major go-lives. We also expanded our network significantly, while attending a total of 53 events, winning awards and sharing insights across hot topics such as sustainability, cloud computing, and the Metaverse. Road to mainnet We began the year working tirelessly to get us ready for our mainnet launch. Admittedly, it took us far longer than expected, but we learnt a lot along the way and built our resilience. We overcame many challenges and hit numerous milestones during and after our Testnet — Project Artemis. Notably, we kept our community informed during the entire period and engaged with regular Mainnet and token migration updates. Significant Milestones Blockchain launch — After completing all foundational work and ensuring we can guarantee our user's safety, on 16 June 2022, we officially launched our mainnet., Commenting on the launch, CEO Matt Hawkins stated, "The release of the mainnet ushers in a new era for our network and the blockchain and cloud sectors as it sets the underlying architecture for deploying decentralised applications, non-fungible tokens, decentralised financial instruments, and the metaverse on a potentially ...
---

Cudos Labs: development update! (15/12/2022)


Here's what we've been working on: Allowlist Tool We outlined all functionalities that will go in version 1 of the App., We completed the Discord integration functionality for the Allowlist., We included the functionality of the required email as part of the Allowlist criteria., Related: MetaLantis and Cudo Compute re-invent fan engagement in the Metaverse Cudos Dashboard We bug-fixed and improved the user experience of the Dashboard., We improved the responsiveness of the Dashboard by adjusting the width to which the expanded Nav bar is visible., Explorer We have added Markdown (.md) support for the All Proposals page in Explorer., We worked on improving the transaction message when creating a CW20 token., We fixed a USD balance issue., We fixed incorrect data in the signatures section., Token Minter We fixed the issue of instantiating a mintable contract with no logo from CLI breaks the Assets Page., We fixed the issue of minting tokens not working after creating a Mintable CW20 token., We fixed the issue of the token not being visible on the Assets page after it's created., We resolved the issue of the user's inability to add his/her token in Keplr., We fixed the issue of verified burnFrom not working with not burnable contracts., We designed and implemented a submenu under 'My Assets'., We included an "Add to Keplr" button in the Assets page for quick add in Keplr., We included the token addre...
---

Cudos' commitment to UN's sustainable development goals


Cudos unties cloud and blockchain to create a decentralised, sustainable, and equitable world aligning its values and activities with the United Nations' 17 Sustainable Development Goals (SDGs). Why it matters The SDGs build on decades of work by the UN and other countries worldwide, acting as a blueprint for global prosperity and peace. As a tech leader in ethical, visionary innovation, Cudos aims to contribute to the UN's vision through its sustainability, diversity, and inclusion efforts. The specifics Long-term, Cudos aims to align its work with all 17, but at present, it has made concrete contributions across a robust selection of goals. Goal 1 — No Poverty Cudos partners with Tingo to tackle the poverty premium through mobile monetisation applications. The impact of the collaboration will initially extend to over 10 million mobile devices across the Tingo network. This would create a fully inclusive digital ecosystem, distributing the Cudos technology to millions of smartphones. Goal 2 — Zero Hunger Indirectly, Cudos' collaboration with Tingo aims to enable better access to finance and create technologies and business models for the betterment of communities. By enabling over 10 million users to earn and spend CUDOS, the partnership aims to reduce hunger across Africa and beyond, enabling the unbanked to transition to a world of safe and secure payment scenarios. Goal 4 — Quality Education Cu...
---

Cudos Labs: development update! (08/12/2022)


Here's what we've been working on: Allowlist Tool The Allowlist Tool is the newest inclusion in the Cudos Network family. The purpose of the Allowlist is to provide NFT projects with an opportunity to grow a following and create whitelists and hype around future NFT drops. We managed to complete the following: Keplr Wallet integration, Login with Twitter and Discord, Implementation of basic Proof of Concept frontend (UI) Creating an Allowlist criteria based on Twitter activity Verification of existing Twitter Account., Related: MetaLantis and Cudo Compute re-invent fan engagement in the Metaverse Cudos Dashboard We improved the Proposals page, and .markdown formatting is now supported for more detailed descriptions., We worked on improving the responsiveness of the Dashboard., We updated the Faucet page as it was breaking on larger screens., We made the switch from Public to Mainnet networks in one URL, which is happening in-app., We updated the Testnet Dashboard logo to inform users better that they are currently on a test network., We improved the user experience for users that do not have Keplr and/or Cosmostation extensions in their browsers., Others The 'Condition' column has been refactored to be sortable in the Validator's page of the Explorer., CudosJS has been updated to support the new token contract (after the audit)., Issues with BDJuno have been addressed and resolved., medium.com Build on Cu...
---

EnergyNetiQ envisions water as fuel aiming to scale with Cudos


EnergyNetiQ will work with Cudos's carbon-neutral blockchain to tokenise the infrastructure for enabling widespread access and adoption of renewable energy. Why it matters EnergyNetiQ's revolutionary technology concept uses water molecule excitation in plasma to generate energy. It can become one of the most significant discoveries of the twenty-first century when realised en-masse with the help of Cudos' carbon-neutral blockchain and tokenised infrastructure solutions. EnergyNetiQ at a glance EnergyNetiQ's zero-carbon Energy Cell uses and produces no carbon., It will aim to generate five times as much heat output as electricity input., The team is experienced in engineering and energy with a strong science background., EnergyNetiQ could help decarbonise most commercial energy markets., "Cudos would enable everyone to benefit from this technology, help save the planet, contribute, and ultimately, be carbon-negative themselves. By tokenising this technology, Cudos would provide access to anyone worldwide, accelerating our solution's development and adoption. This is an essential technology for the planet, and Cudos' vision is a stepping stone that ties in with our vision of helping us get out of the climate change disaster," said Chris Key, Director and CEO of EnergyNetiQ. Cudos overview Cudos is a carbon-neutral blockchain, democratising infrastructure to make the world more sustainable and enable everyone...
---

Ferrum Network ups TVL on Cudos with MultiSwap integration


The Ferrum Network becomes Cudos Foundation's second grantee to drive the long-term growth of the Cudos blockchain through the integration with their multichain DEX aggregator — MultiSwap. Why it matters By integrating MultiSwap with the Cudos blockchain, Ferrum will: drive TVL (Total Value Locked) on the network., Reduce layers of friction between new users and the network, Make assets on Cudos more composable, Increase volume on the network, Go deeper The first step in the process is to ensure that Cudos is securely and effectively connected to both EVM and non-EVM-compatible networks alike. Next, the focus will be on the following: Scoping and defining resources for the Cudos MultiSwap integration, Build, deploy, and internally QA MultiSwap Shell App, Testing by Cudos and Audit Submission, MultiSwap Mainnet deployment, testing and incorporation of final feedback, Incorporate audit feedback and launch Cudos Integration with MultiSwap, To commemorate the future collaboration, Nick Odio, Chief Growth Officer at Ferrum Network, stated, "We are delighted to be integrating our friends at Cudos with MultiSwap powered by Ferrum Network. Cudos will become the first network within the Cosmos ecosystem that we will be integrating and will provide the building blocks to do so for others in the future. To our knowledge, MultiSwap will be the first CosmWasm-compatible interoperability protocol on the market, and we tha...
---

Cudos wins AIBC's summit best cloud computing project


Cudos won the best cloud computing project award at the AIBC Europe Awards on 17 November 2022. Why it matters With the launch of its Cudo Compute platform, Cudos outranked competitors EthernityCLOUD, Simba, CloudCoin and Ankr to secure first place. This is an independent recognition of the growth and contribution of Cudos in the highly competitive blockchain cloud computing space. In its current state, Cudo Compute caters mainly to Web2 clients, offering solutions across: Artificial intelligence (AI) and machine learning (ML), 3D rendering and motion graphics, GPU cloud computing, High-performance computing, Simultaneously, Cudos is working on launching a decentralised blockchain-based cloud computing solution in the coming months. Commenting on the award, David Pugh-Jones, CMO of Cudos, said: "Being recognised as the Best Cloud Computing Project at one of the world's most prestigious blockchain, AI, and crypto events is a huge success and honour for us. While our entire marketing team is thrilled that our efforts in sharing our story with the world resulted in this special award, this is just the tip of the iceberg. This massive success wouldn't be possible without the tireless work of our tech and product teams developing exceptional Web3 solutions." David Pugh-Jones, CMO, Cudos, receiving the award at AIBC Europe Background The AIBC summit in Malta, AIBC Europe, is part of a series of global events. The orga...
---

Cudos ranks eighth in Deloitte's Technology Fast 50 UK 2022


Cudos, the decentralised computing network that unites cloud and blockchain to make computing sustainably cost-effective, ranked eighth in the 2022 Deloitte UK Technology Fast 50 awards. Why it matters Cudos earned the prestigious spot in top10 in one of the UK's foremost technology growth awards following the release of its Mainnet in June and the development of scalable and affordable applications on its distributed cloud infrastructure. Rankings are based on percentage revenue growth over the last four years. Remarkably, Cudos grew 4240% during this period. "We've worked tirelessly to drive the company forward and realise our mission to empower people and organisations to earn and save through cheaper, accessible, and sustainable computing," said Matt Hawkins, CEO of Cudos, "We're delighted with the 4240% growth and be one the UK's fastest growing technology companies, alongside 49 other incredible tech solutions — it's a true testament to the huge drive in technological innovation across the UK." More about Cudos Cudos is tackling the environmental crisis impacting the internet today. It is a blockchain that thinks green natively, working to a 100% carbon-neutral expansive cloud infrastructure. It aims to power the development of applications and financial instruments, non-fungible tokens (NFTs), and the metaverse to realise the vision of a decentralised Web3. Cudos also uses blockchain technol...
---
---
---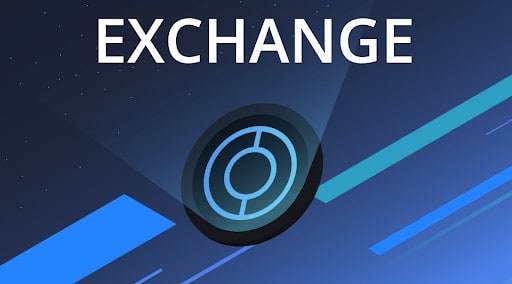 Cudos Grows Globally with Highest Profile Listing to Date on Huobi


[PRESS RELEASE - Please Read Disclaimer] Cudos, the United Kingdom-based decentralized cloud and computation network, has announced that its token CUDOS will list on Huobi Global, one of the world's largest cryptocurrency exchanges. The CUDOS-Tether (USDT) pair will be tradeable on Huobi on March 30, 2022. This is the token's highest-profile listing to date. The Cudos network is a multi-layered blockchain that aims to solve fundamental issues in computation, off-chain data gathering and cloud services. Its native CUDOS token is critical for its ecosystem's efficient functioning. Utilizing a delegated proof-of-stake consensus model, the token secures the network and allows users to exercise power by voting on governance proposals. "Over the last year, the Cudos network has grown exponentially, demonstrating the enormous demand for environmentally friendly cloud and computation solutions. Our successful testnet, which attracted thousands of developers, is a testament to our community's immense support and commitment. The Huobi listing is the latest validation of our efforts toward realizing our goals and underscores our dedication to expanding global access to CUDOS. As a compute network powering blockchain and the cloud by enabling anyone to contribute spare computing capacity, this listing expands our global coverage," said Matt Hawkins, CEO of the Cudos network. Token Utility Tokenholders of CUDOS will gain access to wide-ranging benefits,...
---
More Cudos (

#CUDOS

) News