| | | |
| --- | --- | --- |
| | Curve DAO Token | #CRV |
---
| | | | | |
| --- | --- | --- | --- | --- |
| CRV Price: | $0.61 | | Volume: | $78.7 M |
| All Time High: | $7.38 | | Market Cap: | $0.6 B |
---
---
| | | | | |
| --- | --- | --- | --- | --- |
| Circulating Supply: | 912,903,544 | | Exchanges: | 65 |
| Total Supply: | 2,046,182,008 | | Markets: | 115 |
| Max Supply: | 3,030,303,032 | | Pairs: | 75 |
---
---
---
The price of #CRV today is $0.61 USD.

The lowest CRV price for this period was $0, the highest was $0.609, and the exact current price of one CRV crypto coin is $0.60898.

The all-time high CRV coin price was $7.38.

Use our custom price calculator to see the hypothetical price of CRV with market cap of ETH or other crypto coins.
---
---
The code for Curve DAO Token is #CRV.

Curve DAO Token is 3.3 years old.
---
---
The current market capitalization for Curve DAO Token is $555,937,222.

Curve DAO Token is ranked #84 out of all coins, by market cap (and other factors).
---
---
The trading volume is large today for #CRV.

Today's 24-hour trading volume across all exchanges for Curve DAO Token is $78,717,524.
---
---
The circulating supply of CRV is 912,903,544 coins, which is 30% of the maximum coin supply.
---
---
---
---
CRV is well integrated with many pairings with other cryptocurrencies and is listed on at least 65 crypto exchanges.

View #CRV trading pairs and crypto exchanges that currently support #CRV purchase.
---
---
---
---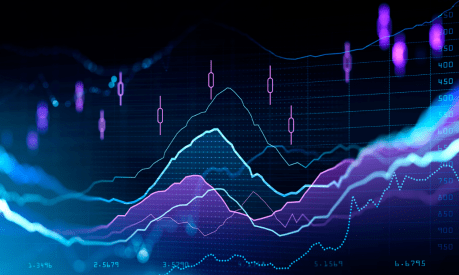 CRV Price Surges 16% – What's The Next Move For Curve DAO Token?


Curve Finance's native token, CRV, has recently experienced a notable uptick in value, driven by a sudden surge in whale accumulation. As the decentralized finance (DeFi) platform's token rebounds from its November 2022 low of $0.4, crypto enthusiasts are left wondering whether this momentum is sufficient to initiate a sustained bullish trend for CRV. Over the weekend, cryptocurrency tracker Lookonchain detected an interesting activity involving two significant whales. The first whale orchestrated a substantial withdrawal, amassing a staggering 19.56 million CRV tokens valued at approximately $10.33 million from the popular crypto exchange Binance. What makes this move even more intriguing is that the whale proceeded to stake the entire sum on Convex Finance (CVX), a DeFi platform intricately designed to empower Curve users in enhancing their rewards. Not to be outdone, another whale executed a withdrawal of 5.78 million CRV tokens, worth in excess of $3 million, from Binance on a Sunday, further piquing the curiosity of the crypto community. Whale'0xDf14″ withdrew 5.12M $CRV($2.7M) from #Binance again 6 hours ago. And the whale has withdrawn a total of 19.56M $CRV($10.33M) from #Binance in the past 3 days. The whale staked all $CRV on #Convex.https://t.co/eSOmZSlmk8 pic.twitter.com/8fXj2VVk3T — Lookonchain (@lookonchain) September 25, 2023 Resistance Looms, Yet Potential For CRV Persists The current price of CRV on CoinGecko stands at $0.515, reflecting a 0.1% ...
---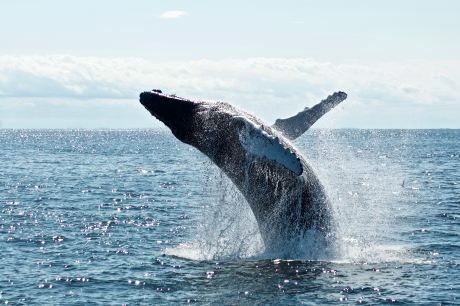 Curve (CRV) Is Up 20%, But This Whale May End The Run


Curve has observed gains of more than 20% in the past week, but this rally may not continue for long, as a whale has made a large move to exchanges. Curve Has Enjoyed A Sharp Rally Over The Past Week CRV has gone against the grain recently as it has registered some sharp bullish momentum during a period where the largest coins in the sector, like Bitcoin and Ethereum, have struggled. Following this latest uptrend, the Curve DAO token's price has risen above the $0.52 mark. Here is a chart that shows how the cryptocurrency has performed over the past month: In the past week, CRV is up more than 20%, which makes it the best-performing coin among the top 100 cryptocurrencies by market cap. The outperformance is by quite a distance, too, as many of the assets are in the red for the period. Now, the main question on the minds of the Curve DAO token holders is: can the asset keep up its rally? In the sharp surge a few days back, the asset had briefly managed to breach the $0.56 level, but the asset had quickly returned to the current level. Since then, CRV has been moving sideways, suggesting a slowdown in the buying pressure. While the asset has continued to hold at the current levels positive, some investors may be becoming restless, like a certain whale. CRV Whale Has Made A Sizeable Deposit To Binance Today According to data from the cryptocurrency transaction tracker service Whale Alert, a large CRV transfer has been spotted on the Ethereum blockchain during the past day. T...
---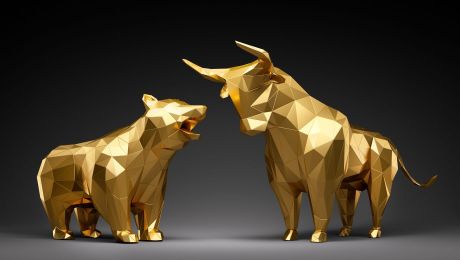 CRV Spikes 22% In 2 Weeks As Whale Withdraws From Binance


CRV, the native currency of Curve Finance, the decentralized exchange focused on stablecoins, is shaking off August's weakness and printing higher highs when writing on September 22. Trackers reveal that CRV is up 22% in the past two weeks, adding 10% in the last week alone. Coincidentally, there has been increased activity from a whale moving CRV from Binance, the world's largest crypto exchange by client count. Whale Offloads CRV From Binance To Curve Finance According to The Data Nerd, a tracker, a whale transferred 1.542 million CRV, worth roughly $684,000, from Binance. Afterward, the whale, only identified as '0x171,' added liquidity to Curve Finance. Over the last week, the whale has been actively supplying liquidity to Curve Finance, providing 5.36 million CRV worth $2.27 million. CRV is the governance token in CurveDAO, the decentralized autonomous organization (DAO) behind Curve Finance. Since the exchange is decentralized, CRV holders have voting rights. Moreover, they can receive rewards whenever they supply liquidity to any of Curve Finance's pools. Curve Finance used an automated market maker (AMM) model for the trustless swapping of stablecoins, including DAI, USDT, USDC, and other tokens like ETH and wrapped Bitcoin (wBTC). However, to function optimally, Curve Finance relies on liquidity pools where users can supply liquidity and get a share of fees distributed in CRV. The withdrawal of coins from Binance to a non-custodial wall...
---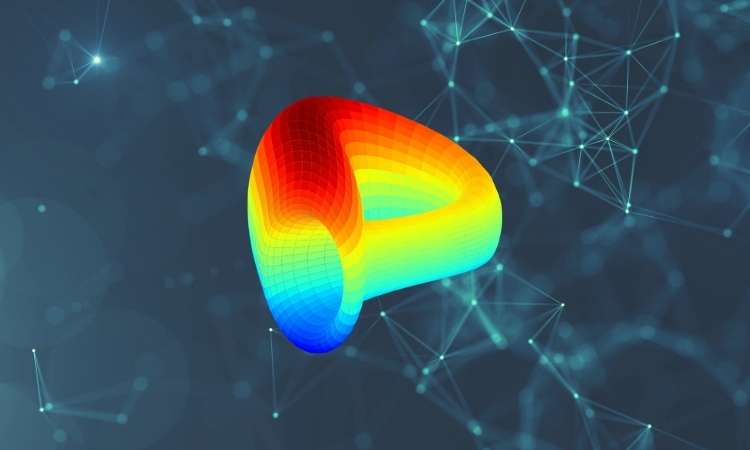 Curve (CRV) Dips Below $0.40 As Founder's Tokens Move To Binance


The price of Curve DAO (CRV) tokens briefly fell below $0.40 on Wednesday as over-the-counter (OTC) transfers made by the DeFi project's founder, Michael Egorov, were later transferred to Binance. As reported by blockchain security firm PeckShield, one of Egorov's counterparties from last month. transferred 609,000 CRV tokens to Binance on Wednesday. When investors send funds to exchanges, analysts generally view this as reflecting an intention to sell. The counterparty bought 2.5 million CRV from the founder for 1 million USDT last month, as part of a joint effort to reduce liquidation risks associated with the founder's $100 million DeFi debt burden. Another investor included Tron founder Justin Sun, who bought 5 million CRV from the founder. "Investors who bought CRV from Michael Egorov at $0.40 are currently at a loss," noted analytics platform Lookonchain. At 3:30 a.m. ET on Wednesday, CRV traded for just $0.38. However, the counterparty appears to have returned their 609,000 CRV from Binance just a few hours later, on-chain data shows. The token's price has since recovered to $0.404. In total, Ergorov sold $46 million worth of CRV to investors in early August. Alongside Sun, other investors included trading firm Wintermute and NFT investor Jeffrey Huang. The largest counterparty to Ergorov appears to be an anonymous OTC entity, which bought 17.5 million CRV from the founder. The post Curve (CRV) Dips Below $0.40 As Founder's Tokens Move T...
---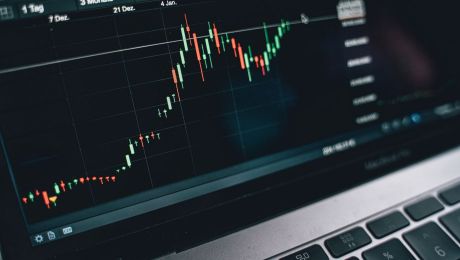 Curve (CRV) Trading Volume Plunge 97% In 2 Months


Trading volumes associated with CRV, the governance token of Curve, a stablecoin decentralized exchange (DEX), is down 97% barely two months after it was hacked in late July 2023. According to Kaiko, CRV's trading volume in centralized exchanges, especially Binance, where the token is actively traded, fell from nearly $300 million in late July to $7 million as of September 12. Trackers show that CRV is available for trading in multiple centralized and decentralized exchanges, including Binance, Uniswap, and Curve. However, considering the popularity and liquidity standing of Binance, most CRV trading was concentrated on the world's popular crypto exchange. To illustrate, Binance's share of CRV trading is about 20% when writing, while Bitbox is next with a dominance of around 7%. Curve's TVL, Price, And Trading Volumes Collapse In crypto, a drop in trading volume often indicates waning interest in a digital asset or general caution practiced by investors. With falling volume, the asset's liquidity takes a hit as traders or investors opt out, even liquidating the coin as they choose stability and refuge. Sometimes, they can adopt a wait-and-see approach, evaluating how the token will react in light of changing market conditions. According to DeFiLlama, Curve has a total value locked (TVL) of approximately $2.17 billion, down from $3.25 billion when the protocol was hacked. The decline in TVL and trading volumes comes amid the general lull in the decent...
---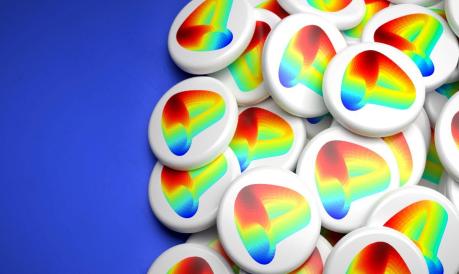 Post-Hack Shenanigans: Curve (CRV) To Launch On TRON Following $2 Millio...


Curve Finance, a decentralized liquidity pool for stableswap and stablecoin trading, has disclosed a strategic partnership that will see the decentralized exchange (DEX) launch on the TRON network. Curve Set To Launch On Tron And BTTC Networks Decentralized Exchange, Curve Finance has solidified its position as the second largest DEX, following the announcement of its integration into the TRON network. Curve Finance's recent alliance with the TRON network has prompted a substantial investment from TRON DAO Ventures, a venture capital firm established by the TRON network. On Thursday, August 17, TRON Founder, Justin Sun purchased $2 million worth of CRV, the native token of the DeFi protocol. Similarly, Curve Finance has stated that it will be launching on the BitTorrent Chain (BTTC) network, a peer-to-peer network blockchain scaling solution for file and data sharing. The Integration of the protocol into TRON DAO and BTTC networks aims to fuel the development of innovative DeFi projects and the growth of DeFi ecosystems. Curve Finance is widely known for its role in stable coin trading by providing low slippage exchanges through automated market maker (AMM) algorithms. By aligning with the protocol, TRON and BTTC will benefit from lower financial costs and indirect backing from prominent blockchains Curve DAO supports including Avalanche, Ethereum, and Arbitrum. Justin Sun welcomed the newly formed alliance with enthusiasm. He commented that Curve Fin...
---
TRON DAO Ventures Invests $2 Million in CRV and Curve to Launch on TRON ...


[PRESS RELEASE - Geneva, Switzerland, August 17th, 2023] TRON DAO Ventures, the investment arm of TRON DAO, has recently bought $2 million worth of CRV tokens. As part of this strategic partnership, Curve will launch on both the TRON and the BTTC networks. Curve is a decentralized exchange acclaimed for its automated market makers (AMMs) tailored for stablecoin trading. Having experienced an exponential surge in the latter half of 2020, it once established itself as the epitome of DeFi platforms. Currently, Curve ranks as the world's second-largest decentralized exchange (DEX) and the largest DEX for stablecoin trading. The recent hack targeting the platform has led to a chain reaction in the DeFi space. TRON founder Justin Sun promptly expressed his support for Curve after the incident, stating, 'Curve is an essential DeFi infrastructure for the blockchain industry. Our thoughts are with the team and the users affected. As a community, let's support and strengthen the security measures to protect our decentralized ecosystem.' Amidst the volatile market on August 1, TRON forged a partnership with Curve, introducing a stUSDT pool on the platform. stUSDT, the world's first rebase real-world asset (RWA) protocol on the TRON blockchain, is hailed as the Web3 world's version of Yu'E Bao (once China's largest money market fund). According to Defillama, the TVL on stUSDT has already exceeded $700 million. Following that, TRON DAO Ventures announced its investment in Curve, und...
---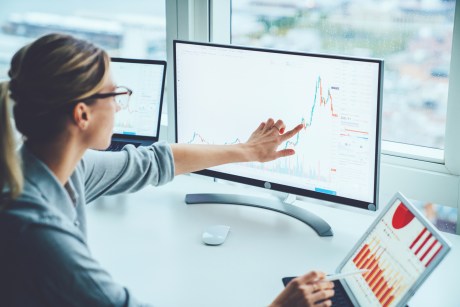 Will Curve DAO (CRV) Recover? Here's What On-Chain Data Says


Curve DAO (CRV) has continued to decline recently. Here's what on-chain data says regarding if a rebound is probable for the coin anytime soon. What Curve DAO Metrics Hint At Regarding Futures Price Action In a new insight post, the on-chain analytics firm Santiment has recently discussed how the underlying metrics related to CRV have looked. The first relevant metric here is the 'Supply Distribution,' which tells us the percentage of the Curve DAO supply each investor group holds. In particular, the cohort of interest here holds between 10,000 and 100 million tokens of the asset. This is an extensive range covering the likes of the sharks and whales. Here is a chart that shows the trend in the holdings of this CRV group over the past year: As displayed in the above graph, the indicator's value has shot up recently, implying that sizeable Curve DAO investors, such as the sharks and whales, have sharply expanded their reserves. About two weeks back, these holders had been carrying a combined 33% of the circulating supply, but today that value has risen to 41%. 'This is a massive ascension and is now the most by far that these sharks and whales have held in well over a year,' notes Santiment. This accumulation from these key investors has come right after the big plunge that Curve DAO observed, suggesting that they find the current levels a worthy buying opportunity. Naturally, this is a positive sign for the cryptocurrency's price. The next indicator of interest here is the...
---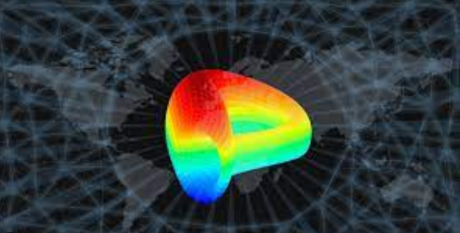 Is Curve DAO (CRV) Price On Track To Reach Or Exceed $1 This Month?


Curve DAO (CRV) encountered notable obstacles in reestablishing its market equilibrium subsequent to a recent breach in its network security. After a network intrusion that jeopardized a portion of Curve DAO's (CRV) smart contracts and caused a monetary setback of $50 million, the value plummeted drastically. This occurrence prompted numerous investors to bet against their CRV tokens, exacerbating the downward pressure on its valuation. Based on a recent analysis of the price trends, the value of Curve DAO experienced a favorable support level close to the $0.56 threshold. On August 1st, there was an instance of rejection for the lower price, indicating that buyers are accumulating at this reduced price point. Anticipated Curve DAO (CRV) Price Movement In the face of ongoing security concerns, a separate analysis anticipates a substantial 42.1% surge in CRV's price, propelling it to $0.81 once the security issues are effectively addressed and resolved. Conversely, contrasting predictions foresee a potential 15.7% decline, bringing the value down to $0.48. This shift in sentiment is attributed to a significant number of investors diverting their attention toward competing options within the CRV ecosystem. Examining the daily chart, a notable trend emerges as the CRV price experiences its second reversal from a horizontal support level, indicative of the emergence of a double bottom pattern. Presently, this bullish reversal has facilitated an 8% upsurge, driving the price to...
---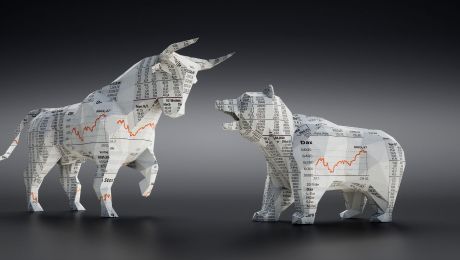 Curve Impressively Adds 22% As Founder Sells CRV To Repay Aave Loan


CRV, the governance token of Curve, a decentralized exchange for stablecoins and a key player in the decentralized finance (DeFi) landscape, has impressively recovered, adding 22% after sinking to its August 2023 lows this week. When writing on August 3, CRV is trading at $0.59, rising double digits after dropping to $0.48 on August 1 following a damaging hack that saw liquidity providers in several pools lose funds. Whales Stepping In To Buy CRV This recovery is attributed primarily to strategic actions by notable crypto whales who have stepped in to mitigate risks on DeFi should CRV prices continue to tank. Meanwhile, Michael Egorov, the founder of Curve and one of the largest CRV holders, has been actively unloading tokens in the secondary market. Egorov is selling to whales like Justin Sun, the founder of Tron, and other venture capitals and decentralized autonomous organizations (DAOs). The founder held around 292 million CRV and used a big percentage to back his loans. On-chain data indicates that on August 2, Egorov sold 3.75 million CRV tokens to Yearn Treasury and another 1.25 million CRV tokens to Stake DAO Governance via the over-the-counter (OTC) market. Egorov has, overall, sold 59.5 million CRV to various institutions and investors, yielding approximately $23.8 million. These OTC sales are at significant discounts, reflecting the founder's efforts to stabilize CRV prices and prevent further contagion. The July 30 hack saw attackers steal fund...
---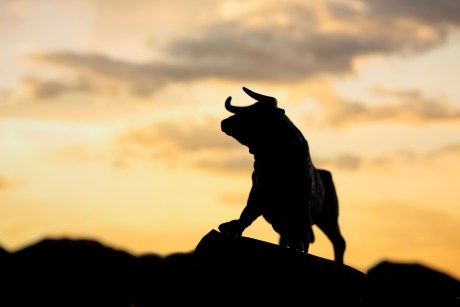 CRV Price Recovers From 6-Month Lows, What's Driving The Price?


Curve Finance's native token CRV has recovered from a 6-month low, and many believe that the news of Huobi co-founder Jun Du buying CRV tokens has contributed to it. Jun Du bought 10 million tokens valued at $4 million from Micheal Egorov, founder of Curve. Egorov had offered his tokens for sale to bolster his at-risk loan positions, primarily for borrowing stablecoins using CRV tokens as collateral. Some Positives For Curve Finance Despite Hack Curve Finance, one of the biggest DeFi protocols on the Ethereum blockchain, recently saw its in-house CRV price recover about 25% at the start of the month. It had previously dropped by 35% between July 30-31 following the panic selloff spearheaded by Curve Finance's $47 million exploit. The July reentrancy attack was not the only exploit recorded on Curve Finance as the DeFi protocol had previously lost over $570,000 in August 2022 after hackers compromised the front end of its liquidity pool. However, the recent acquisition of 10 million tokens by Jun Du projects a positive outlook for CRV tokens, especially the recent attack on its ecosystem. Confirming the transaction, Du noted that he has locked up his investment for a period of one year as veCRV. Apart from Du, the Aave Chan Initiative, a delegate platform from Aave's governance forum, recently put forward a proposal for the purchase of about $2 million worth of CRV. After the planned purchase, which is to be made by the Aave Tre...
---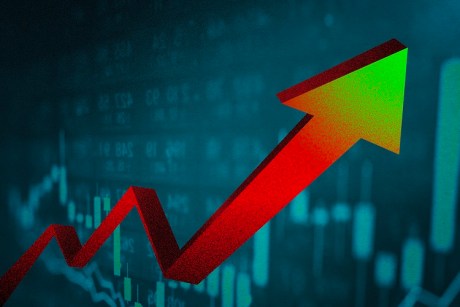 Abracadabra Protocol To Counter CRV Risk With 200% Interest Rate Hike


DeFi lending protocol, Abracadabra Money, is currently debating a proposal to boost the interest rate in its CRV lending markets as it looks to mitigate its exposure to the DeFi token. In the last few days, CRV has seen its value decline significantly due to the recent Curve Finance exploit on Sunday, which resulted in a total loss of over $60 million. Together, all these factors have affected CRV's price and liquidity, prompting the need for Abracadabra to reduce its exposure to the token. Abracadabra's Proposed Strategy To Introduce 200% Interest Hike As earlier stated, Romy's governance proposal aims to cover Abracadabra CRV's risk by applying collateral-based interest to the two CRV lending markets on the platform. Here's What This Founder Thinks Based on projections, Romy stated that this strategy would allow Abracadabra to boost its treasury reserve and cut potential losses due to CRV exposure to about $5M borrowed MIM. Under the new proposed interest structure, the interest rates will be determined based on two factors: the combined outstanding principal of the CRV cauldrons and the collateral ratio of each cauldron. The base interest rate will vary depending on the total borrowed amount, classified into three ranges: $0M-$5M, $5M-$10M, and $10M-$18M. For instance, as the current outstanding principal stands at $18M, the base interest rate would be set at 200%. Using this rate, it is estimated that the...
---
Curve DAO (CRV) Price Recovery Post-Exploit: What Would Be A Realistic S...


Curve DAO (CRV) has established itself as a prominent DeFi platform, renowned for providing ample liquidity, particularly for stablecoins. However, an unfortunate security breach occurred over the weekend, causing a significant decrease in both the total funds entrusted to Curve and the value of its native token, CRV, which serves as a means of transaction within the protocol. According to a report from Bloomberg, this decline in CRV's price has put the substantial sum of over $100 million in loans at risk of being liquidated, posing a serious challenge for Curve Finance's founder, Michael Egorov. As news of the potential liquidation of the Curve Founder's assets spread, the sentiment among investors turned increasingly fearful, resulting in a notable impact on the CRV market's price action in recent days. Many are now questioning whether there is any hope for a recovery. CRV Price Analysis: Mixed Trends Prompt Speculation On Sentiment According to CoinGecko, the price of CRV currently stands at $0.563, reflecting a decrease of -2.40% in the last 24 hours. Additionally, over the past seven days, CRV has experienced a significant decline of 22.1%. Despite the recent uptick, a bearish sentiment overshadows the CRV token's prospects. Notably, a fundamental support level lies at the $0.5 mark, which underwent testing in November and December 2022. Furthermore, a potential positive price response might be witnessed at the $0.32 support level from October and No...
---
Tron's Justin Sun Buys 5M CRV Tokens to Help Curve Finance's Bad Debt Si...


Justin Sun, the founder of the Tron blockchain, has purchased five million Curve tokens (CRV) from an address labeled 'Curve.fi Founder' in an attempt to help with the decentralized exchange Curve Finance's bad debt situation. As disclosed by blockchain analytics platform Lookonchain, Sun bought the tokens at an average price of $0.4 via an over-the-counter transaction, amounting to $2 million, which he paid in Tether (USDT). The Tron founder acquired the assets below their current trading price of $0.59. Sun Buys 5M CRV to Assist Curve Finance Commenting on the transaction on Twitter, Sun said his joint efforts with Curve Finance founder Michael Egorov would introduce a stUSDT pool on the decentralized exchange to amplify user benefits and support the platform. 'Excited to assist Curve! As steadfast partners, we remain committed to providing support whenever needed. Our joint efforts will introduce the @stusdt pool on Curve, amplifying user benefits. Together, we aim to empower the community and forge a decentralized finance!' he said. Sun's CRV purchase comes amid worries that liquidating Egorov's $100 million loans would trigger an implosion of the DeFi ecosystem. The concerns were heightened after Curve Finance suffered an exploit that led to the loss of more than $47 million. Curve Founder's $100M Loans at Liquidation Risk As CryptoPotato reported, several Curve Finance pools using Vyper, a smart contract programming language for the Ethereum Virtual Machine, were compro...
---
CRV Trades at Premium on Bithumb and CoinOne Following Curve Finance Hac...


CRV - the native token of the DeFi exchange Curve Finance - has plunged over 12% following the recent exploit on several stable pools of the project. However, the token's price took a somewhat interesting trajectory on the leading South Korean cryptocurrency exchanges Bithumb and CoinOne, currently trading at a 510% and a 220% premium, respectively. Separately, Upbit (another major Korean digital asset platform) paused CRV deposits and withdrawals shortly after the latest exploit in the DeFi space. CRV Shoots to the Opposite Direction As CryptoPotato reported earlier today, Curve Finance suffered an attack on a number of its stable pools that were using Vyper versions 0.2.15, 0.2.16, and 0.3.0. The entity disclosed that the affected pools included alTH, msETH, and pETH, with the reason being 'a malfunctioning reentrancy lock.' The estimated loss of the attack was initially set at over $40 million, whereas in the following hours, that number might have risen to approximately $70 million. Expectedly, the USD valuation of Curve DAO (CRV) - the utility token of the DeFi protocol - headed south as a consequence of the event. It currently trades at around $0.64 (per GoinGeko's data), or 12% less than yesterday's figure. CRV Price, Source: CoinGecko While the asset's price is quite similar on leading crypto exchanges, such as Binance and Coinbase, this is not the case for two of the biggest digital asset marketplaces in South Korea - Bithumb and CoinOne. ...
---
Curve Finance Hacker Returns $5.4 Million, But CRV Dumps 15%


On July 30, Curve Finance suffered exploits on a number of its stable pools that were using Vyper, which is a smart contract programming language for the Ethereum Virtual Machine (EVM). Curve alerted its users that alETH, msETH, and pETH stable pools using Vyper 0.2.15 have been exploited "as a result of a malfunctioning reentrancy lock." It added that crvUSD contracts and any pools with it were not affected. Curve operates 232 different pools, but only ones using these versions of Vyper were affected. In addition, crvUSD contracts and any pools with it are also not affected. This is implied in the tweet but still https://t.co/YSRKBVA7Fd — Curve Finance (@CurveFinance) July 30, 2023 Curve Hacker Returns Some Funds Curve Finance CEO Michael Egorov said in a Telegram channel that 32 million CRV tokens worth over $22 million had been drained from the swap pool. However, total losses were estimated to be upwards of $40 million. The incursion has destabilized the DeFi ecosystem, much of which is reliant on Curve's stable pools. Several DeFi protocols, such as Ellipsis, Alchemix, and Metronome, reported exploited stable pools. A reentrancy attack occurs when a computing procedure can be interrupted and reentered again before its previous invocations complete execution. On July 31, PeckShield reported that the Curve exploiter had returned 2,879 ETH worth around $5.4 million to the protocol deployer address. #PeckShieldAlert c0ffeebabe.eth has returned 2,87...
---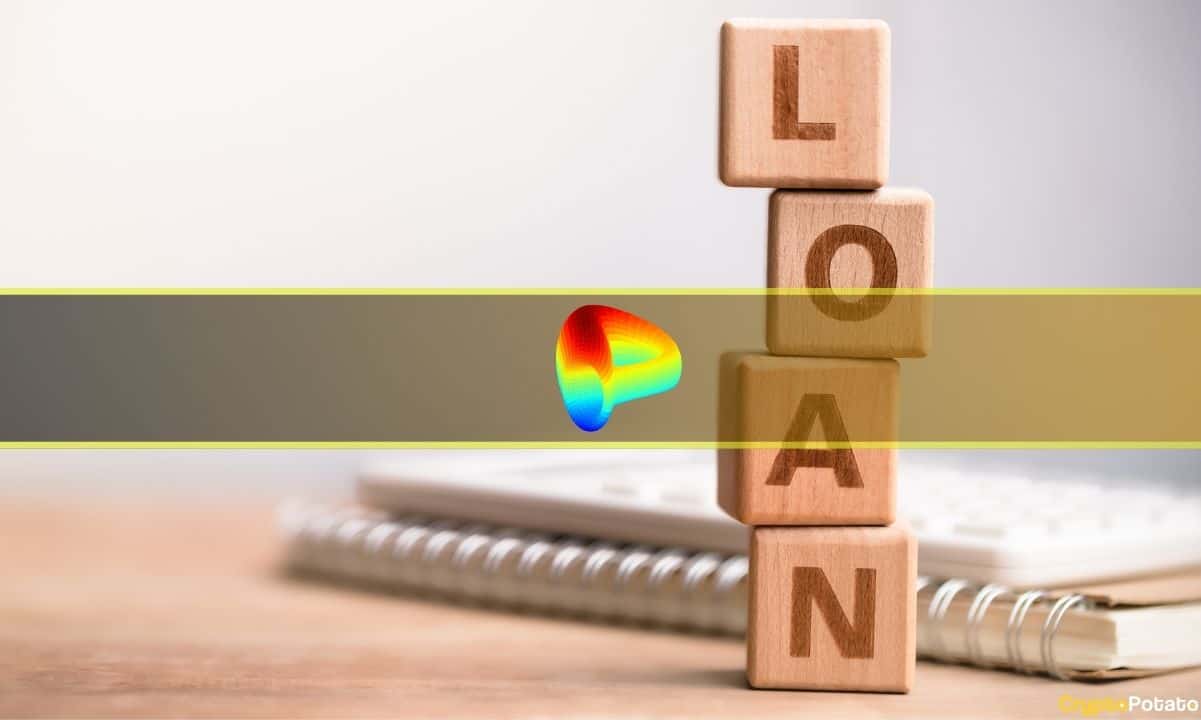 Gauntlet Accused of Sneaking in Previously Rejected Proposal to Adjust C...


Gauntlet, a decentralized finance (DeFi) risk management entity, seems to be facing some backlash on its latest proposal on the Aave governance forum after it was accused of fixing in elements of a previous one that was voted down by the community. The proposal in question seeks to mitigate the risks regarding a loan tagged to Curve Finance founder Michael Egorov. Egorov's $64 Million Loan Draws Attention Again A member of the Aave community, Marc Zeller, opposed one proposal from Gauntlet's list of recommendations, which seeks to adjust CRV's loan-to-value (LTV) on Aave version two (v2) to zero percent, claiming that the recommendation will cause more harm than good. 'Hello, we agree on all proposed changes but one: setting CRV LTV to zero. This will hurt more than help by removing the ability of CRV holders to increase their collateralization if needed by adding more collateral.' According to Zeller, Gauntlet was attempting to sneak in the proposed change in its latest risk parameter update, which was already rejected by the Aave community in a previous proposal. In June, Gauntlet made two recommendations to the Aave governance forum, which were to freeze CRV collateral and adjust CRV LTV to zero on Aave v2. The entity put forth the proposals after accessing a wallet tagged to Curve founder Michael Egorov, which borrowed more than $60 million USDT and put up 288,000 CRV tokens as collateral. According to Gauntlet, the proposal would prevent the wallet from accumulating mo...
---
What May CRV Token Holders In 2023 Expect From Curve Finance?


It seems that the collapse of FTX has turned the tables around for Curve Finance and its CRV token, as more people switched to DEXs and DeFi. CRV has dipped in terms of Total Value Locked (TVL) in 2022 which is considerably lower in comparison to its stats at the beginning of the year. Here's a quick glance at how the coin has been performing: CRV price down by 1.46% Token weakens in terms of TVL in 2022 Traders remain to be optimistic with CRV for 2023 According to CoinMarketCap, CRV token price has plunged by 1.46% or currently trading at $0.5323 as of press time. CRV Token Dominates DeFi Market By 44% While Curve Finance is dubbed to be one of the lead players of DeFi, CRV had some sluggish points and was unable to keep the momentum being one of the top two cryptos in terms of TVL; especially when pitted against Maker DAO (DAO) and Lido Finance (LIDO). On the flip side, CRV still managed to dominate the DeFi market by 44% as seen on January 1, 2023. More so, the token has always led the DeFi space in terms of volume as it processes in large amounts or more than $100 million daily. On December 14, Curve Finance announced that they would be integrating with zkSync 2.0 mainnet to further scale in terms of security and privacy. Curve was incentivized by its DAO and is now an Automated Market Maker (AMM) which has successfully built several liquidity pools. With these recent updates and integrations, Curve transactions have improved tremendously and are speedy, cheap, and ...
---
Top 3 Altcoins Performers For The Week – LTC, CRV, ZEC


The crypto market keeps getting touchy and challenging for most crypto traders and investors, with the market being hit virtually every week with bad news that sends the price of most altcoins to their weekly lows. Recently, the price action displayed by many altcoins has been problematic as many altcoins battle for survival. The Domino effect of the FTX saga and other huge investors involved has left the market at a standstill as the market is yet to make a major move after previous weeks. Here are the top 3 altcoins that have performed better during the week. (Data from Binance) Litecoin (LTC) Price Analysis On The Daily Chart Daily LTC Price Chart | Source: LTCUSDT On Tradingview.com Most crypto traders and investors have had a rough few days, with many concerned about where the market is headed after so much turbulence in the crypto space. Many altcoins have struggled to show strength, losing key support in a bid to survive. The current market uncertainty has caused traders and investors to be hesitant to purchase altcoins, as there is no guarantee that they will rise in value any time soon. LTC has shown itself as a stand-up performer over the past few weeks and days. The price of LTC on the daily chart has shown bullish strength despite the market uncertainty that has affected major crypto projects that have continued to build in this bear market, and more FUD (fear of uncertainty and doubt) persists. LTC saw its price traded in a region of $60 on the daily chart. Stil...
---
3 Altcoins That defy Bitcoin Dominance And Continue To Rally – CSP...


CSPR's price remains strong despite price facing rejection from a high of $0.055 as the price holds above the key support area. TWT breaks out of a descending triangle as the price looks strong despite Bitcoin (BTC) dragging market prices down. The price of CRV respects the downtrend line as the price aims to break out of its downtrend price movement. The crypto market has not had the Uptober that many expected, as the market has continued to range despite showing some great signs of rallying in the early part of the month. Except for a few exceptional coins, such as Casper Network (CSPR), Trust Wallet Token (TWT), and Curve DAO (CRV), have shown strength despite the growing concern for Bitcoin Dominance (BTC.D) as this could affect the price of altcoins when BTC retraces. Here are 3 altcoins that have defied the pull of BTC.D. Casper Network (CSPR) Price Analysis On The Daily Chart Daily CSPR Price Chart | Source: CSPRUSDT On Tradingview.com Most projects have fared poorly in the bear market, with many experiencing more than 50% price declines, discouraging most traders and investors from stockpiling these assets. With Bitcoin's dominance (BTC.D) rising and the price of BTC moving in a range, this has affected most crypto projects. The price of CSPR has enjoyed a somewhat good price rally.
---
More Curve DAO Token (

#CRV

) News