| | | |
| --- | --- | --- |
| | Curve DAO Token | #CRV |
---
| | | | | |
| --- | --- | --- | --- | --- |
| CRV Price: | $0.94 | | Volume: | $30.2 M |
| All Time High: | $7.38 | | Market Cap: | $0.5 B |
---
---
| | | | | |
| --- | --- | --- | --- | --- |
| Circulating Supply: | 540,543,639 | | Exchanges: | 53 |
| Total Supply: | 1,828,683,299 | | Markets: | 83 |
| Max Supply: | — | | Pairs: | 56 |
---
---
---
The price of #CRV today is $0.94 USD.

The lowest CRV price for this period was $0, the highest was $0.938, and the current live price for one CRV coin is $0.93773.

The all-time high CRV coin price was $7.38.

Use our custom price calculator to see the hypothetical price of CRV with market cap of SOL or other crypto coins.
---
---
The code for Curve DAO Token is #CRV.

Curve DAO Token is 2.1 years old.
---
---
The current market capitalization for Curve DAO Token is $506,882,871.

Curve DAO Token is ranking upwards to #73 out of all coins, by market cap (and other factors).
---
---
The trading volume is large during the past 24 hours for #CRV.

Today's 24-hour trading volume across all exchanges for Curve DAO Token is $30,153,660.
---
---
The circulating supply of CRV is 540,543,639 coins, which is 30% of the total coin supply.
---
---
---
---
CRV is well integrated with many pairings with other cryptocurrencies and is listed on at least 53 crypto exchanges.

View #CRV trading pairs and crypto exchanges that currently support #CRV purchase.
---
---
---
---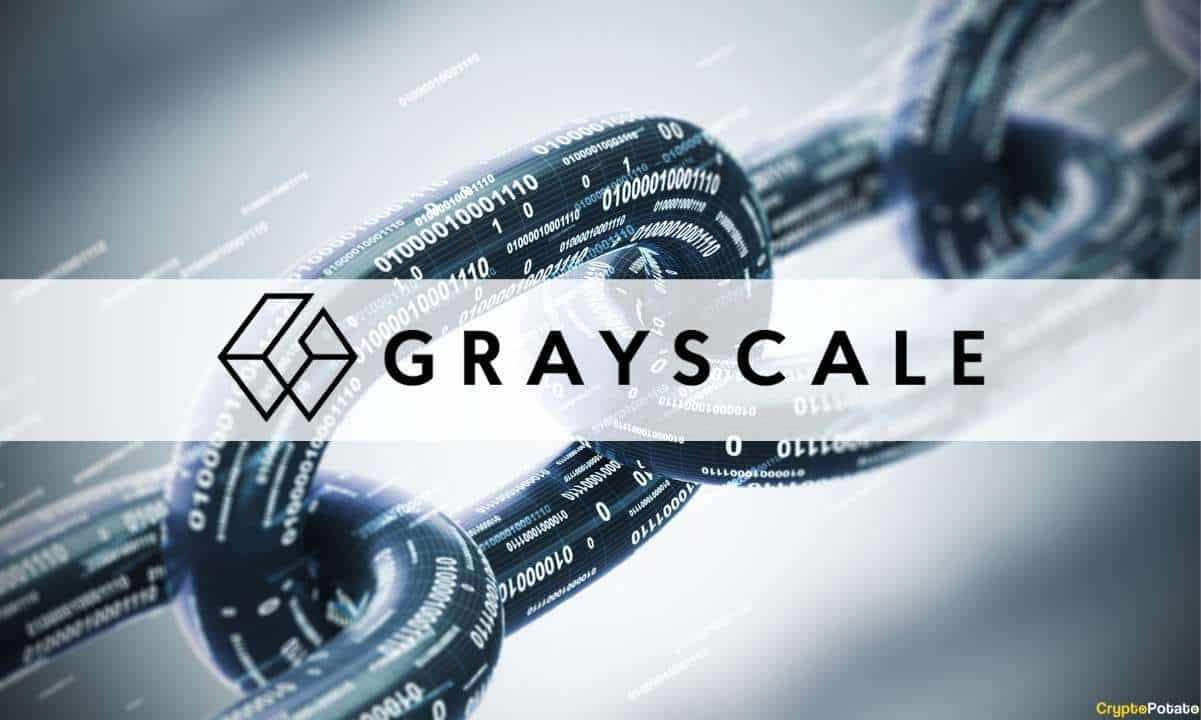 Here Are the 5 Cryptocurrencies Removed From Grayscale's Digital L...


Grayscale, whose focus lately has been primarily on turning its flagship Trust into a spot Bitcoin ETF, has removed five altcoins from its Digital Large Cap Fund. The assets in question are Bitcoin Cash, Chainlink, Litecoin, Polkadot, and Uniswap. The statement from earlier this week informed that the largest digital asset manager had sold 'certain amounts of the existing Fund Components in proportion to their respective weightings.' Consequently, Grayscale has removed BCH, LINK, LTC, DOT, and UNI from the Digital Large Cap Fund and will not add any replacements. Bitcoin continues to have the largest share within the aforementioned fund with 68.88%, followed by Ethereum 25.22%, Cardano (2.71%), Solana (2.23%), and Avalanche (0.96%). Grayscale has also removed Yearn Finance (YFI) from its DeFi Fund and will not replace it with another asset. Uniswap (56.35%) is the clear leader in this product, MakerDAO (13.49%), Aave (12.44%), Curve DAO Token (7.48%), Amp (5.52%), and Compound (4.72%) are next. Lastly, the asset manager has delisted Stellar Lumens from the Smart Contract Platform Select Ex ETH Index, where Cardano, Solana, and Polkadot have the largest shares. These changes come at an intriguing time for Grayscale, which has seen its AUM decreased considerably in the past year or so. The company is mainly focused on converting its Bitcoin Trust into a spot Bitcoin ETF in the States, which has seen little-to-no success. The SEC rejected Grayscale's latest application, which p...
---
Crypto Traders Lose $280 Million Following Bitcoin's Break Above $...


As the week draws to a close, there have been some interesting turns in the price of bitcoin. The digital asset which had been struggling to hold the $20,000 had finally broken out of this funk and was able to make a rally to the mid $22,000s. This rally had naturally led to liquidations in the market and as time goes on, these liquidations ramped up with the volatility that has followed this price recovery. More Than 65,000 Traders Rekt As of Friday morning, data from Coinglass shows that more than 65,000 traders have been liquidated over the last 24 hours. The liquidations had surged following the quick recovery of bitcoin above $20,000 and by the end of the day, it had added over $2,000 to its value. The majority has come out to be shorts with $214.74 million in the last day. However, long traders have not been spared the onslaught with $67.35 million in the same time period. The reason for the long liquidations is that the digital asset had peaked in the mid-$22,000s and has lost about $1,000 since then. BTC declines to low $21,000 | Source: BTCUSD on TradingView.com Bitcoin traders are naturally bearing the brunt of the liquidations. Data shows that the past day has seen 6,320 BTC lost. This translates to $135.69 million, with the largest single liquidation event being on the BTC-USD pair at a total of $3.86 million on the Huobi crypto exchange. Altcoins Follow Bitcoin Lead Altcoins have maintained a close following with bitcoin when it comes to the liquidation trends. ...
---
Defi Protocol Abracadabra's Stablecoin MIM Briefly Slides to $0.91...


Amid the crypto market carnage this weekend, another stablecoin slipped below the $1 peg on Saturday, June 18, as the crypto asset called magic internet money (MIM) briefly dropped to a low of $0.914 per unit. The Abracadabra-issued stablecoin dropping in value follows the recent terrausd (UST) failure and USDD's recent volatility last week.Stablecoin Magic Internet Money Loses $1 Parity But Regains Strength After the Fall to $0.91 In mid-May 2022, the entire world witnessed an algorithmic stablecoin called terrausd (UST) depeg from its $1 parity and slide below a U.S. penny in value. In fact, UST's failure obliterated the entire Terra blockchain ecosystem of tokens until they were near worthless. Last week, Bitcoin.com News reported on Tron's algorithmic stablecoin USDD and how it dropped to a low of $0.95 per unit. The Tron Reserve DAO has been adding significant amounts of reserves like USDC and TRX to keep the token overcollaterized. Despite the funds being added, on June 18, USDD slipped to a low of $0.948 per unit and the crypto token is currently exchanging hands for $0.964 at the time of writing at 6:05 p.m. (ET). On the same day, the Abracadabra-issued stablecoin magic internet money (MIM) also slipped below the asset's $1 parity, dropping to a low of $0.914 per unit. By using the protocol Abracadabra.money, users create MIM by adding collateral and today, there's 197,674,194 MIM in circulation. MIM is leveraged on various blockchains like Ethereum, Fantom, BSC, and...
---
Crypto Markets Dump Below $1T as BTC and Altcoins Fall by Double Digits ...


The adverse price movements in the cryptocurrency space are yet to end, as bitcoin slumped to a new 18-month low beneath $25,000. The altcoins are in a state of freefall as well, with many of them charting more double-digit price losses. This resulted in a massive decline in the total crypto market cap, which dipped below $1 trillion today. Bitcoin Dumps to 18-Month Low The US inflation news (record-breaking 8.6% YoY increase) released on Friday started a downturn for bitcoin, which initially dropped from $30,000 to $29,000 in hours. However, what unfolded (and continues to transpire) in the following few days is significantly more violent. Bitcoin's freefall intensified with the asset dropping to $27,000 on Saturday and $26,000 on Sunday, causing over $500 million in liquidations for two days straight. The latest price dump came hours ago when BTC slumped beneath $25,000 and plummeted to an intraday low of $24,500. This is the lowest price position the cryptocurrency has seen since December 2020. Being more than 10% down on the day means that its market capitalization has gone deep below $500 billion. The only positive news now is that BTC's dominance over the altcoins has remained high above 47%, as they have suffered even more. BTCUSD. Source: TradingView Blood on the Altcoin Street As it typically happens when BTC heads south hard, so do the alternative coins. Most were well in the red during the weekend, but they have kept plunging on a daily scale. ETH continues to see ...
---
While DeFi Total Value Locked Fell by 51% Since the End of Q1, Arrakis F...


PRESS RELEASE. Zug, June 08, 2022 - As markets continue to tumble, Arrakis Finance, a yet relatively unknown & tokenless project, just reached a new milestone - a total value locked of $1 billion. DeFi TVL overall fell from $224B on April 1 to $109B on May 30, dipping by 51%. While nearly all major DeFi projects and platforms have suffered losses in TVL, Arrakis Finance has amassed $1 billion TVL and is closing in on capturing 1% of total DeFi TVL, overtaking the leading DeFi projects like dYdX and Aave V3. Arrakis, created by team members of the infrastructure protocol Gelato Network, is a web3's liquidity layer, which at its core acts as a decentralized market-making platform enabling projects to create deep liquidity for their tokens. Arrakis vaults manage liquidity on behalf of LPs on concentrated AMMs such as Uniswap v3 in a capital efficient and fully autonomous fashion. These next generation AMMs act more like traditional order book exchanges rather than legacy AMMs such as Uniswap v2. This is why Arrakis emerged as a necessary abstraction layer where market makers can help LPs to manage their liquidity efficiently. Arrakis has grown by 88% over the last month, all without native liquidity mining incentives. Currently, Arrakis manages liquidity exclusively on Uniswap v3, where it accounts for around 16% of the entire TVL. Projects that have already adopted Arrakis vault for their liquidity management include Polygon, MakerDAO, Aave, Olympus, Synthetix, and many more. T...
---
Catching the Falling Knife: Bitcoin, Ethereum Down 50% From All-Time Hig...


The crypto economy has dropped considerably in value during the last five weeks, slipping 23.28% from $2.19 trillion to today's $1.68 trillion. Furthermore, both bitcoin and ethereum are awfully close to sinking 50% below the all-time highs recorded six months ago.Bitcoin Sinks Lower Against the US Dollar, 39% Down in 30 Days Digital currency markets have been in the red during the last few weeks, as a great number of crypto assets have seen significant percentage losses. During the last 24 hours, the crypto economy has shed 3.6% against the U.S. dollar. Bitcoin (BTC) dropped to a low on Saturday evening around 11:00 p.m. (ET), hitting $34,279 per unit. Presently, BTC is below the $35K mark and since the all-time high ($69K) on November 10, 2021, BTC has lost 49.6%. At the time of writing, BTC's market valuation is around $662 billion, which equates to 39.4% of the $1.68 trillion crypto economy. BTC's most dominant trading pair today is tether (USDT) with 57.03% of all trades, followed by USD with 13.76% of today's trades. The stablecoin BUSD represents 7.32% of all BTC-denominated trades on Sunday. $26.7 billion of today's $99.6 billion in global trades are all bitcoin (BTC) swaps. That means 26.8% of Sunday's aggregate crypto trade volume derives from BTC trades. Year-to-date statistics show BTC is down 39.3% and during the last month BTC has shed 20% in value against the U.S. dollar. Ethereum's Value Falls Losing 20% Since Last Month Ethereum (ETH) has also shed a signi...
---
Coinbase Sued for Allegedly Selling 79 Unregistered Crypto Securities &m...


A class-action lawsuit has been filed against the Nasdaq-listed cryptocurrency exchange Coinbase alleging that the platform lets customers trade 79 cryptocurrencies that are unregistered securities, including XRP, dogecoin (DOGE), and shiba inu (SHIB).Lawsuit Claims Coinbase Sold 79 Unregistered Crypto Securities to Customers A class-action lawsuit was filed last week against Coinbase Global Inc., Coinbase Inc., and CEO Brian Armstrong. Lead plaintiffs and Coinbase users Christopher Underwood, Louis Oberlander, and Henry Rodriguez allege that from Oct. 8, 2019, to the present, Coinbase let customers buy and sell 79 different cryptocurrencies without disclosing that they are in fact securities. The plaintiffs added that these crypto securities are not registered with the U.S. Securities and Exchange Commission (SEC) or any state regulators, and Coinbase is not registered as a securities exchange or a broker-dealer. The plaintiffs claim that 'Coinbase's sale of these tokens violates both federal and state law.' The class covers all persons or entities who transacted any of the 79 crypto tokens on Coinbase or the Coinbase Pro platform during the class period. Without registering these crypto assets with the SEC and state regulators, the plaintiffs said: Purchasers do not have access to the disclosures that accompany the issuances of traditional securities. Rather, investors receive - at most - only the so-called whitepapers, which describe the token, but do not satisfy the requi...
---
Check Out Today's Top 5 New Cryptocurrencies To Invest In


The best cryptocurrencies to invest in are aplenty and they are a wise hedge against unexpected swings in the financial market these days. Cryptos, like cash, can be used to buy anything, but it also has the benefit of being a high-yielding investment. However, because of the volatility of cryptocurrencies, it's vital to understand what you're getting into before investing. Here are our Top 5 suggestions for the hottest new cryptocurrencies to invest in. Polygon (MATIC) – For Massive Scalability Polygon (MATIC) is an Ethereum Layer 2 scaling solution. It also serves as a platform for creating and connecting Ethereum blockchain networks. MATIC lowers transaction rates on the Ethereum network while dramatically enhancing transaction speed. Polygon's scalability focus makes it so appealing for decentralized Ethereum blockchain applications. MATIC is currently trading at $1.4395 with a market capitalization of $10.76 billion as it continues to flourish in the market. Related Article | TA: Bitcoin Reverse Losses, But Why $40K Still Is The Key Decentraland (MANA) – Most Affordable Crypto To Access The Metaverse Decentraland differs from other virtual worlds in that, except for roads and plazas, all LAND areas may be owned, sold, and developed by the game's players. MANA is Decentraland's native cryptocurrency, and it is used to buy land parcels (LAND tokens), avatars, wearables, and other things on the platform's marketplace. MANA is currently trading at $2.60 with a tr...
---
Market Update: Top 10 Cryptos All Down In The Red Today


The crypto was red on Wednesday night but took a nosedive on Thursday morning when it became clear that Russia was attacking Ukraine. Yesterday, US stocks went into freefall as tensions in Ukraine continued to escalate. Five out of 10 cryptocurrencies experienced double-digit losses: Cardano more than 15%, Avalanche 14% Ethereum and BNB 12%. The sixth-highest valued coin by market capital, XRP, had fallen 11%. The price of Bitcoin is down today, trading under $35,000 when writing these words. Outside top 10 coins, Dogecoin (down 15%), Polkadot, and Polygon have also lost significant value, with them falling over 14%. Top Movers Of The Day It's not just the top 20 cryptocurrencies that are struggling to keep their heads above water. Outside of this select group, 8% or less loss has been sustained by most other tokens on offer today. Chainlink is getting hit even harder - losing 17%. VeChain and AAVE lost almost 17%, while Theta Network, Enjin coin, Harmony, Looper, and Curve DAO Token dropped 19%. Bitcoin dipped to two weeks low of $34,322 | Source: BTC/USD Chart on Tradingview.com The group's biggest loser is Convex Finance, which shed almost a quarter of its value. The other companies have all lost between 19-20%. Mina's loss was 20%, followed by Kadena at 19% and PancakeSwap with an 18% decrease in performance. Top Trending Market Update Unifty is a new company that provides Contract-as-Service solutions for digital artists and collectible issuers. Their platform ena...
---
Crypto Markets Shed $200 Billion on Russia-Ukraine Conflict (Market Watc...


After yesterday's brief recovery attempts, bitcoin nosedive once again following the conflict escalation between Russia and Ukraine and dumped to just over $34,000. Most altcoins suffered even more, with substantial double-digit losses evident from the majority. Bitcoin Plummeted to a Monthly Low All eyes are now on the rapidly escalating tension between Russia and Ukraine. Following several weeks of threats and so-called military trainings, the world's largest country by landmass did what many expected was just a matter of time and launched an invasion, still labeled as a 'special military operation.' While reports showcase how Russian troops and military vehicles enter Ukraine through the border with Belarus, most financial markets went on a downfall. Russian markets suffered the most, but their counterparts in Asia and Europe are also in the red. Futures contracts of the largest US stock market indexes have also turned negative. Given bitcoin's high correlation with the aforementioned lately, it's no surprise that the asset also nosedived. BTC went from yesterday's peak at around $39,000 to its lowest price position since late January at just over $34,000. Despite recovering some ground since then and currently sitting above $35,500, BTC's market cap has dropped below $700 billion. BTCUSD. Source: TradingView Altcoins Bleed Out Hard As it typically happens when bitcoin heads south, so do the altcoins. However, their daily losses are significantly more severe. Ethereum, for...
---
Market Watch: Bitcoin Slipped to $36.5K, Solana Crashed 10% Following $3...


?fter touching a ten-day high above $39,000, bitcoin went on the downturn and dipped below $37,000. The altcoins have also retraced today, with Solana being the most substantial loser after an exploit on a network bridge for $320 million worth of ETH. Bitcoin Slid Beneath $37K The past several days were actually going rather well for the largest cryptocurrency. After dropping to $36,500 on Monday, as reported, the asset changed its trajectory and started to gain value. This resulted in pushing above $38,000 and even a few consecutive attempts to challenge $39,000. The latest one came in a brief push above that level, which became the highest price tag in ten days. However, BTC stalled for the following 12 hours, as reported yesterday. After being unable to challenge $39,000 once more, the bears stepped up and drove the cryptocurrency south. This time, bitcoin tanked to $36,500 once again. As of now, it has recovered a few hundred dollars and sits around $37,000. As such, its market capitalization is close to breaking below $700 billion. BTCUSD. Source: TradingView Altcoins in Red: SOL Dumps Double Digits The altcoins registered impressive gains on Tuesday before stalling on Wednesday. Now, though, most are deep in the red. Ethereum touched $2,800 two days ago, marking a multi-week high. However, a 3% decline since then has driven the second-largest cryptocurrency to below $2,700. Similar daily price drops are evident from Binance Coin, Cardano, Ripple, Dogecoin, and Shiba Inu...
---
Bitcoin Spiked to 10-Day High: Solana and Terra (LUNA) Explode 17% (Mark...


After dipping below $37,000 yesterday, bitcoin went on the offensive and added more than $2,000 in hours to tap a new 10-day high. The alternative coins are also well in the green, with notable gains registered from Ethereum, Solana, Terra, and others. Bitcoin Taps $39K The past several days have been highly volatile for the primary cryptocurrency. Just on Thursday, it dipped to $35,500 on two separate occasions before it started to regain some value and touched $38,000 during the weekend. It even spiked to $38,600 as reported on Sunday, but the bears stepped in and didn't allow any further gains. Just the opposite, they pushed the asset south, and BTC dumped below $38,000 hours later. The situation worsened yesterday as bitcoin dropped by another $1,000. However, this is where the bulls came to play. In the following hours, BTC started to regain value rapidly and exceeded $38,000. Moreover, it initiated another leg up that resulted in briefly touching $39,000, which became the highest price tag in about ten days. As of now, bitcoin has retraced slightly, but its market capitalization has shot up to well above $700 billion. BTCUSD. Source: TradingView Altcoins See Green The alternative coins bled out yesterday, but most are well in the green now. Ethereum leads the way with a massive 10% increase that has driven the second-largest crypto to just shy of $2,800. Binance Coin, Cardano, and Dogecoin have recorded more modest price gains of around 4% each. More increases com...
---
Bitcoin Fights to Maintain $35K: SOL Down 19% on Network Issues (Market ...


After yesterday's brief signs of revivals in the crypto market, the situation today seems quite gloomy once more. Bitcoin is close to breaking below $35,000, while most altcoins are in a much worse shape, including a massive 19% dump from Solana. Bitcoin to Lose $35K? Bitcoin traded above $43,000 last week before the whole landscape changed and the bears stepped up. In the next 24 hours, the cryptocurrency fell by $5,000 to a six-month low of around $38,000. While this was already a massive correction, the asset headed further south, as reported. Bitcoin dumped to its lowest price position since late July 2021 at around $34,000 on Saturday. Thus, it lost almost $10,000 in a few days. Sunday seemed more optimistic as BTC reclaimed some ground and even exceeded $36,000 at one point. However, it turned out to be a false breakout. Since then, BTC lost nearly $3,000 and now stands well beneath $35,000. As such, its market capitalization is just over $650 billion. BTCUSD. Source: TradingView Alts Dump Hard: SOL Down Double Digits The alternative coins also suffered lately with brief recovery attempts yesterday. Now, though, red has taken over once more. Ethereum stood above $3,300 on Thursday before the market-wide correction drove the second-largest crypto down by $1,000. Yesterday, ETH bounced off to above $2,500, but another 8% decline since then has driven it to below $2,400. More daily losses are evident from Binance Coin (-8%), Cardano (-12%), Ripple (-6.5%), Terra (-10%), Po...
---
Market Watch: Cryptocurrencies See Double-Digit Drops After Wall Street&...


The bears continue to have complete control over the cryptocurrency market with numerous double-digit price losses from almost all assets. This comes just hours after the US stock market dumped in value again. Bitcoin Dumps $8K in Two Days It's safe to say that the primary cryptocurrency has seen better days. In fact, they weren't all that long ago as the asset jumped to $43,500 on Thursday following a $1,500 price hike. However, the situation changed vigorously hours later. BTC started to dump in value rapidly and dropped to a six-month low of $38,250, as reported yesterday. This enhanced volatility resulted in more than $700 million worth of liquidations in just a day. As bitcoin attempted its recovery and touched $39,000, the bulls took another major hit. BTC dumped by almost $4,000 again and reached its lowest price line since late July at $35,000. As the asset currently stays just a few hundred dollars above that level, its market capitalization is down below $700 billion. BTCUSD. Source: TradingView Bitcoin's price slides coincide with the recent correction in the stock markets. The three most prominent US stock market indexes are all in the red in the past few days. The S&P 500, the Dow Jones Industrial Average, and the Nasdaq Composite declined about 5% last week and approximately by 2% on Friday alone. Altcoins See Double-Digit Dumps The altcoins are in even worse shape in the past two days. Ethereum traded above $3,100 on Thursday, but it's down below $2,500 as of n...
---
Highlighting Risk: These Crypto Coins Carry The Most Leverage


Crypto leverage has been high across some particular digital assets in the space. Global open Interest in the space still sits at a reasonable point currently, but some assets boast significantly higher open interest to market cap ratios than others. Thus, this report will be examining the leverage for these assets to see which ones carry elevated leverage. Altcoins Lead In Leverage Bitcoin and ethereum no doubt still command the largest share of the global crypto open interest but when it comes to the percentage of their market cap which their open interest commands, it falls short when compared to other digital assets in the space. However, these digital assets have shown a far higher open interest to market cap ratio than bitcoin and ethereum. For perspective, the open interest to market cap ratio for crypto coins such as bitcoin and ethereum sit at 1.97% and 2.19% respectively. Each of these assets has an open interest at $15.5 billion and $8 billion. Other cryptocurrencies with newfound fame boast of a much higher ratio despite only boasting a small percentage of the global open interest in the crypto space. Altcoins lead open interest to market cap ratio - Source: Arcane Research The highest of these is SUSHI, which leads the charge with a whopping 10.09% open interest to market cap ratio. The relatively new cryptocurrency leads the second-highest by almost 1.5%. YFI placed second at 8.59%, with CRV and EOS at third and fourth position with 8.30% and 5.95% respectively....
---
More Curve DAO Token (

#CRV

) News