| | | |
| --- | --- | --- |
| | Cronos | #CRO |
---
| | | | | |
| --- | --- | --- | --- | --- |
| CRO Price: | $0.06 | | Volume: | $5.6 M |
| All Time High: | $0.95 | | Market Cap: | $1.5 B |
---
---
| | | | | |
| --- | --- | --- | --- | --- |
| Circulating Supply: | 25,263,013,692 | | Exchanges: | 28 |
| Total Supply: | 30,263,013,692 | | Markets: | 98 |
| Max Supply: | — | | Pairs: | 54 |
---
---
---
The price of #CRO today is $0.06 USD.

The lowest CRO price for this period was $0, the highest was $0.059, and the current live price for one CRO coin is $0.05850.

The all-time high CRO coin price was $0.95.

Use our custom price calculator to see the hypothetical price of CRO with market cap of BTC and how the supply of CRO affects the price at different market capitalizations.
---
---
The code for Cronos is #CRO.

Cronos is 4.2 years old.
---
---
The current market capitalization for Cronos is $1,477,965,695.

Cronos is ranked #32 out of all coins, by market cap (and other factors).
---
---
The trading volume is big during the past 24 hours for #CRO.

Today's 24-hour trading volume across all exchanges for Cronos is $5,618,212.
---
---
The circulating supply of CRO is 25,263,013,692 coins, which is 83% of the total coin supply.

Relatively, Cronos has a large supply of coins, 1,148 times larger than Bitcoin's supply, for example.
---
---
CRO is the native coin for the Cronos blockchain.

View the full list of Cronos blockchain tokens.
---
---
CRO is well integrated with many pairings with other cryptocurrencies and is listed on at least 28 crypto exchanges.

View #CRO trading pairs and crypto exchanges that currently support #CRO purchase.
---
---
---
---

Crypto.com Medium moves to blog.crypto.com


Today, we are officially moving the Crypto.com Medium site to our own blog domain at blog.crypto.com. The new domain allows our blog site to align with the Crypto.com brand while giving us greater capacity in facilitating all our future articles and content. All new articles will henceforth be published on the new site, while we have also migrated all previous content to the blog. We thank our community members on Medium who have followed the site through and through, and for all the 'claps' given to our articles; the Medium site will remain in place until further notice. We look forward to having you follow us and will continue to keep you up to date with the latest news and stories at blog.crypto.com. Thank you for your continuous support! The Crypto.com Te


---

Ethereum Constantinople Hard Fork


Crypto.com will support the Hard Fork and here are our planned actions The Ethereum core developers are making changes to the underlying protocol of the Ethereum network and the Ethereum Constantinople hard fork is scheduled to take place at Block 7080000, expected within January 14–18, 2019. (See here for a countdown timer to this fork.) The Crypto.com team has analyzed the possible risks and impacts of the hard fork and will handle all the technical requirements for our users. Here is an outline of how we plan to proceed during this period: Deposits and Withdrawals Paused: For the security of your assets, before and during the intended hard fork, we will pause deposits and withdrawals of ETH as well as ERC-20 tokens, including BNB, MCO, and CRO, supported by the Crypto.com Wallet & Card App. Increased Confirmations Upon Resumption: When we resume services, we will increase the number of confirmations required to make a deposit from 30 confirmations to 100 confirmations for a short period until the network stabilizes. We appreciate your understanding during this time. Our team is closely monitoring the developments and will keep our users updated as more details emerge regarding the outcomes of the hard fork. The Crypto.com Te


---

Crypto.com: December 2018 Updates


Happy New Year from Crypto.com! On top of the holiday festivities, the team shared a number of development and updates. Here are the highlights: Ledger to accept payment with Crypto.com Pay Leading hard wallet security firm, Ledger, will implement payments with Crypto.com Pay, powered by the Crypto.com Chain. Read the full article here MCO Visa Card — Accepting U.S. card reservations address details Crypto.com started accepting address details for U.S. card reservations during the start of the holiday season. Enhanced Platinum Referral Rewards Program Crypto.com launched the enhanced Platinum Referral Program with a redesigned Referrals & Cashback page. It now includes the universal referral code that allows users to invite friends easily. Read the full article here Crypto.com welcomes Tyson Hackwood to the team Tyson Hackwood, formerly of PayPal and Braintree, has joined the Crypto.com leadership team as SVP, Head of Global Merchant Acquisition. In his new role, he will be expanding the reach and adoption of Crypto.com Pay, the cryptocurrency payment solution powered by Crypto.com Chain. Read the full article here CRO listed on GOPAX Crypto.com Chain's CRO Token listed on leading South Korean exchange, GOPAX, where trading started on 19 Dec. The announcement (in Korean) here Crypto.com Wallet feature updates Crypto.com 'UPed' user experience by increasing per transaction and credit card purchase limi...
---

Crypto.com to Transfer its MCO Tokens to New Address in Preparation of Integration with…


Crypto.com to Transfer its MCO Tokens to New Address in Preparation of Integration with Institutional-Grade Custody Partner <HONG KONG, December 27, 2018> In our continuous effort to enhance the security and safety of our customers and company crypto assets, Crypto.com has been assessing institutional-grade crypto asset custody solutions to enhance the storage of its assets, in particular, a solution with Hardware Security Module (HSM) multi-sig cold storage capability. In preparation for the onboarding to our first selected custody partner, we will be moving Crypto.com's MCO Tokens (15,793,851.2682436 MCO) to a new address on 28th December 2018. We will make further announcements about our cold storage custody solutions over the course of 2019.


---

Join us as a Crypto.com Ambassador


Everything about Crypto.com excites you — you're passionate about our products and have been a strong supporter of our brand — if this sounds like you, you might just be what we're looking for in an ambassador! We are searching for volunteers to become Crypto.com Ambassadors. The ambassadors will be a lively and enthusiastic bunch who spreads cheer and looks after the community as it grows. As a Crypto.com Ambassador, you will:Enlighten and help guide new users on social media or community channelsAssist in moderating social media and community channelsHelp with the localisation of contentHost official meetups and social networking events in your local communityConnect with other ambassadors to spread the word about Crypto.comBe among the first to test product beta versionAttend selected major crypto industry events with the Crypto.com teamGet official Crypto.com swagGet together with senior management members of Crypto.com and ambassadors at exclusive gatherings Ambassador Selection Criteria Location: Anywhere Guidelines: Lively and communicative; passionate about all things Crypto.com Apply here!


---

Ledger to Accept Payments with Crypto.com Pay


Leading hard wallet security firm to allow customers to pay with crypto powered by the Crypto.com ChainLedger will implement Crypto.com Pay — powered by the Crypto.com Chain — into its ledger.com online store <Hong Kong, December 19, 2018> Crypto.com, the pioneering payments and cryptocurrency platform, and Ledger, a global leader in securing crypto assets, today announced the signing a Memorandum of Understanding (MOU) to have Ledger adopt Crypto.com Pay — a cryptocurrency payment solution powered by the Crypto.com Chain. Once Crypto.com Pay is implemented onto Ledger's online store, customers will have the option to purchase Ledger products at checkout with their desired cryptocurrency seamlessly and securely, and collect cash back rewards funded by the network. Purchases will be made by opening Crypto.com Wallet & Card app, clicking the Pay button, scanning a unique QR code on the Ledger online store, and selecting the desired cryptocurrency to be spent. Éric Larchevêque, CEO of Ledger said: "Our customers understand the everyday utility of cryptocurrency, and as a leading cryptocurrency asset hardware wallet provider, it is a natural step for us to provide a cryptocurrency payment option. We support what Crypto.com is doing to lead the industry forward with its vision of cryptocurrency in every wallet. We feel this payment option is just what our customers are seeking." Kris Marszalek,...
---

Crypto.com Updates: UP'ed Wallet Trading Limits, UP'ed Crypto with Automated Withdrawals, and Card…


Crypto.com Updates: UP'ed Wallet Trading Limits, UP'ed Crypto with Automated Withdrawals, and Card UPgrade Path Crypto.com Wallet App Crypto Purchases — We are pleased to now be able to increase the per transaction and credit card purchase limits as shown below:* For those with a successful crypto purchase older than 90 days, purchase limits will be increased to $9000 USD/ week. Automated Withdrawals: XRP, ETH and ERC 20 Tokens (BNB, MCO, and CRO) now offer automated withdrawals. These cryptos have been migrated to our new token infrastructure. BTC will be next followed by LTC. Card Upgrade Path: As we have been focusing on getting cards out, we have yet to build the card upgrade function into the app. We would prefer users to select the card prior to shipment (we still offer an upgrade option up until this point). For those seeking to upgrade after they receive their card, we will need to cancel the existing card and issue a new one. This will incur the card reissuing fee of approximately USD 50 (based on market). We expect this process and feature to be completed and available by the end of Q1, 2019.


---

Crypto.com Hires Former PayPal and Braintree Leader Tyson Hackwood


SVP, Head of Global Merchant Acquisition to Drive Growth of Crypto.com Pay <HONG KONG, December 11, 2018> — Crypto.com, the pioneering payments and cryptocurrency platform, today announced the appointment of Tyson Hackwood to the leadership team as SVP, Head of Global Merchant Acquisition. Tyson will be expanding the reach and adoption of Crypto.com Pay, a cryptocurrency payment solution powered by the Crypto.com Chain. Crypto.com Chain is Crypto.com's high-performing native blockchain solution that will drive cryptocurrency adoption globally by enabling instant crypto payment transactions. Its Crypto.com Pay solution will allow customers to pay for goods and services with cryptocurrency while receiving generous cashback rewards. For merchants, Crypto.com Pay offers greatly reduced processing fees for settlement in cryptocurrency, online or offline. "As we develop the Crypto.com Chain to fulfil the current industry need to pay and be paid in crypto, Tyson will play an important role in expanding the number and quality of merchants that are part of our network," said Kris Marszalek, Co-Founder and CEO of Crypto.com. "His relationships and experience in online digital payments will significantly advance our goal of enabling seamless, secure, and cost-efficient transactions between merchants and cryptocurrency users worldwide." Tyson joins the Crypto.com team with more than 17 years of professional experien...
---

Crypto.com: November 2018 Updates


Crypto.com announced a number of news in November including the launch of Crypto.com Chain, as well as the MCO Visa Card program receiving the green light to roll out cards in the U.S. Here are last month's highlights: MCO Visa Card Program Given Green Light in the United States On Nov 16, we announced that we are working with our partner, Metropolitan Commercial Bank, to prepare the rollout of the MCO Visa Card program in the United States. Read the full article here Crypto.com Announces Crypto.com Chain On Nov 20, we announced Crypto.com Chain, the new native blockchain solution that will enable instant crypto payment transactions, and the creation of the CRO token, which will enable cross-asset intermediary currency settlement. The launch of Crypto.com Chain also follows with the announcement of the CRO token airdrop for all eligible MCO token holders in the Crypto.com Wallet & Card App. Read the full article here and visit www.crypto.com/chain for the whitepaper. Community Q&A There were two community Q&As that took place in the month. On Nov 2, the Q&A addressed key issues such as card market updates, app functions and features, as well as, other questions posed by the community. Read it here On Nov 23, we released a video of our CEO Kris answering most of the questions submitted on Reddit, including latest updates, details on Crypto.com Chain, as well as what's in store in the future. Watch it h...
---

Crypto.com Chain Consultation Paper


The road to 10,000,000 merchants and 100,000,000 customers Today, we are releasing a consultation paper that charts our path to bring our mission "to accelerate the world's adoption of cryptocurrency" to life by building this critically missing piece of blockchain infrastructure. We seek the views of members of the community, the blockchain industry and other stakeholders on the proposed staking and rewards mechanisms for the Crypto.com Chain. We welcome your input. Please send your feedback to the consultation paper on or before 7th January 2019 by one of the following means: Discord: www.discord.gg/B6cZahJ (we will open a sub-channel for this) Telegram: www.t.me/CryptoComOfficial Email: chain@crypto.com Note: For easy collation, please prefix all input with [CCCPSM01]. With kind regards, The Crypto.com Te


---
---
---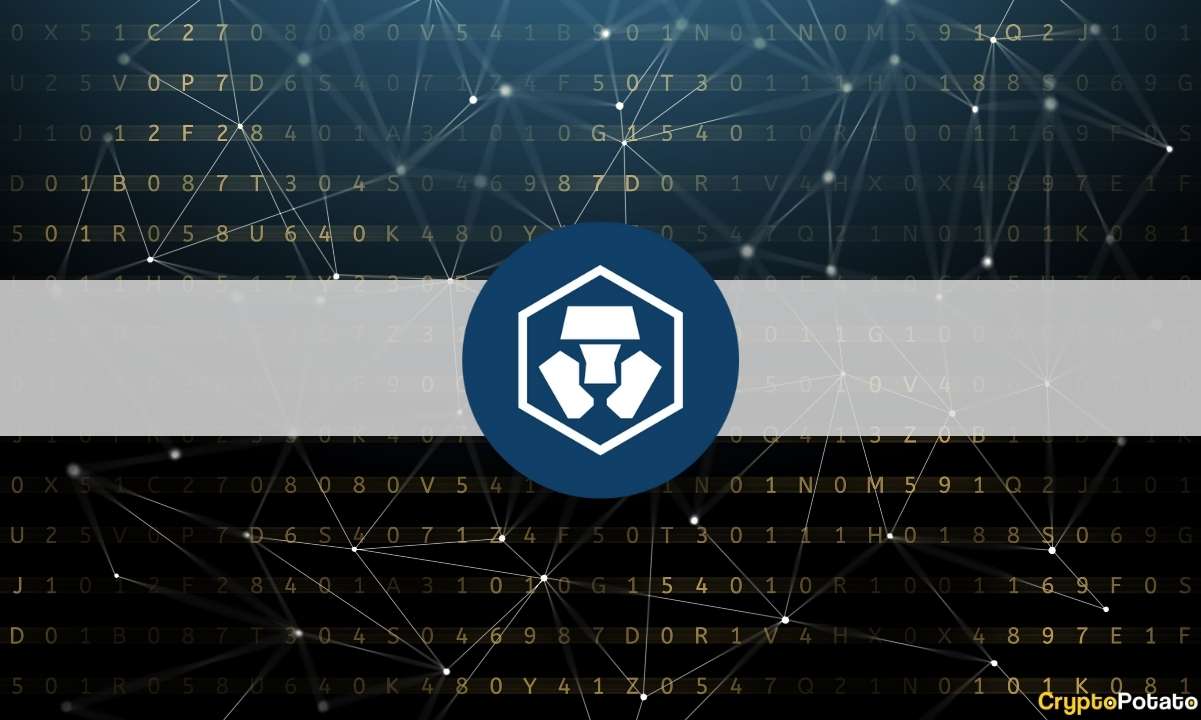 CRO Spikes 13% Following a Partnership Between Amazon and Cronos


Amazon Web Services (AWS) - a cloud computing platform provided by the retail giant - collaborated with the Web3 startup that focuses on DeFi and blockchain games - Cronos Labs. CRO - the native token of the ecosystem - climbed by 13% shortly after the announcement. A Breath of Fresh Air for CRO AWS disclosed on LinkedIn that it has teamed up with Cronos Labs to aid the Web3 sector, boost blockchain technology adoption, and develop DeFi, GameFi, SocialFi, and Infrastructure applications. The blockchain startup shared the partnership on its Twitter account, saying the Web3 growth will be supported via the Cronos Accelerator Program. Excited to be working with @awscloud to support Web3 startups' growth through the Cronos Accelerator Program Let's accelerate Web3 innovation together!https://t.co/HlT03r04VL — Cronos (@cronos_chain) April 26, 2023 CRO - the native token of CRO Protocol Labs (also known as Crypto.com) - soared simultaneously after the disclosure. It shot up to over $0.075 at one point, or 13% more than the valuation 24 hours ago. Despite the recent price increase, the coin has been on a massive downfall for the past year, losing more than 81% of its value. Amazon's NFT Efforts Several reports have indicated that the world's largest online retailer could launch an NFT marketplace soon. The venue, dubbed 'Amazon NFT Marketplace' or 'Amazon Digital Marketplace,' would offer 15 collections initially available only to US clients. The potential ...
---
Cronos (CRO) Prints Over 9% Gains In A Day While Market Sees Correction


As crypto assets recover from the 2022 crypto winter, Cronos (CRO) has recorded massive gains in 24 hours. Cronos' trading volume has spiked by 301.28%, showing that the coin has attracted more trading activity. Generally, the crypto market has seen a slight price increase. Bitcoin, the number one cryptocurrency, has enjoyed a positive rally and has influenced the rise of altcoins such as CRO. Cronos' price surged by over 9% in 24 hours, continuing its impressive price action into 2023. The cryptocurrency's wide range of applications in various spheres has also helped to push this crypto revival. What Is Behind This Rally? Cronos is an open-source blockchain that facilitates Crypto.com's Pay mobile app payments. However, the Cronos blockchain, which is Ethereum compatible, has upgraded and redesigned the project focus to integrate Web 3 and NFTs. The asset's price has benefitted from increased adoption, evident in the more than 100% spike in trading activity. Cronos network now supports activities on the Metaverse. NFTs and Games are part of the new projects adopted to keep up with modern trends. The network has also maintained its core objective of providing decentralized finance (DeFi) solutions. Crypto users can carry out financial transactions on the blockchain fast and anonymously. Cronos has built a strong followership that interacts on social media channels. The launch of Cronos Chain, compatible with Ethereum, has put the project on the front foot. ...
---
Cronos (CRO) Up 4% In Last Week Amid Recession Fears


Crypto.com is one of the centralized exchanges that survived the market tribulations of 2022. Recent analysis done by CryptoCompare shows that the CEX had an average market share of 4.6% last year. Its native token Cronos, despite the challenges, was able to withstand the beating. Although this is incredibly small compared to the big shots of the market, its mere survival could mean big things for its growth. CRO And Macroeconomic Trends The crypto market saw its value drop sharply as the bear market gripped the broader financial market. With major crypto institutions collapsing and the crypto market learning the mistakes of the 2008 financial crash, the industry is ready for a new start this year. The Federal Open Market Committee (FOMC) Meeting Minutes that kicked off yesterday certainly had an effect on Cronos (CRO) as a whole. After dropping in price in the past days, the minutes gave new hope to investors as Cronos traded at $0.0597 and gained 2.4% in the past 24 hours. Major cryptocurrencies like Bitcoin and Ethereum also rose after news of a seemingly dovish macroeconomic stance by the U.S. Federal Reserve. This dovish stance can be a sign that the consumer price index (CPI) might be lower than that of November's. A strong sign that the previous year's interest hikes have a strong effect on managing the inflation problem. However, it remains to be seen whether it did lower or not. Investors Should Watch This Level... Good m...
---
Zogi Labs Enters Partnership with Cronos to Launch The Legends of Bezogi...


Dubai, December 13th - Zogi Labs, a pioneering crypto company & gaming studio famously known for the BEZOGE token and the up-and-coming crypto-based MMORPG, The Legends of Bezogia today announces its partnership with Cronos. Zogi Labs has won a spot amongst batch 6 of the Cronos ecosystem grant, alongside the signing of an MOU between Cronos & Zogi Labs, forming a strategic partnership which will pave the way for the future of Zogi Labs & Cronos products. "With the signing of a strategic partnership, we plan on mutually supporting each other's products and ecosystems to bring massive benefits to the end user. With our new ZOGI token on Cronos chain, along with plans for further collaboration, we're expecting massive growth and a wealth of opportunity in working together with Cronos." Steven Murray, CEO, Zogi Labs "We are excited to welcome Zogi Labs and their flagship MMORPG, The Legends of Bezogia, to Cronos. Games are a core pillar of the Cronos ecosystem and we look forward to supporting Zogi Labs to bring their games to the growing Cronos user base." Ken Timsit, Managing Director, Cronos Zogi Labs x Cronos The Cronos & Zogi Labs ecosystems are a perfect fit to work hand in hand thanks to Cronos's suite of tools including Crypto Play & multiple dApps which grow ecosystems such as DEX, NFT Marketplaces & Launchpads along with Crypto.com services such as Crypto.com Pay. Working closely with Cronos on future developments, Zogi Labs will be...
---
CRO Price (Cronos) Pumps Over 12%, Why This Could Be The Start of Bigger...


CRO price started a fresh increase from the $0.062 support zone. Cronos bulls are now aiming a strong move towards the $0.094 level in the near term. CRO price started a decent increase above the $0.065 resistance against the US dollar. The price is trading above $0.070 and the 100 simple moving average (4-hours). There was a break above a major bearish trend line with resistance at $0.0650 on the 4-hours chart of the CRO/USD pair (data source from Coinbase). The pair could continue to rise towards the $0.080 and $0.094 resistance levels. Cronos CRO Price Eyes Fresh Rally This past month, cronos's price found support near the $0.0615 zone against the US Dollar. CRO formed a base above the $0.0615 and $0.0620 levels before it started a fresh increase. There was a clear move above the $0.0650 resistance zone and the 100 simple moving average (4-hours) to move into a positive zone. Besides, there was a break above a major bearish trend line with resistance at $0.0650 on the 4-hours chart of the CRO/USD pair. The price is now trading above $0.070 and the 100 simple moving average (4-hours), outperforming bitcoin and ethereum. On the upside, an immediate resistance is near the $0.074 level. It is close to the 23.6% Fib retracement level of the main drop from the $0.131 swing high to $0.0568 low. The next major resistance is forming near the $0.080 zone. If there is an upside break above the $0.08 resistance level, the price could start another strong increase. Source: CROU...
---
CryptoCom Sends Letter to Clients Assuring Their Funds Are Safe. CRO Rec...


The freezing crypto winter and the fall of the FTX empire have hit the entire industry. As confidence in CEXs dwindles, the CEOs of the various platforms have been quick to try and calm their customers' fears. Crypto.com has been in the social media spotlight because of this exact reason. Following an AMA from its CEO, the exchange sent an email to its clients assuring everyone that their funds are safe and available for withdrawal or trading on a 24/7 basis. Funds Are Safe in Crypto.com According to an email obtained by CryptoPotato with the title 'Leading the industry in safety, compliance, and security,' Crypto.com assures its 70 million customers that despite the 'difficult week,' the platform is safe and has regulatory approval from several countries around the world as a sign of its commitment to transparency. In the email, Crypto.com recounts five key points that should be reassuring to its clients during the current storm in the industry. First of all, they guarantee that client funds are held 1:1 in secure reserves. They also promise to be able to guarantee that users will have their funds available whenever they want them. The team at Crypto.com further explains that as a sign of transparency, they have shared the addresses of their cold wallets so that users and interested parties can perform a proper analysis. Related to this point, they claim to be working on issuing their proof of reserves which they expect to happen as soon as possible. Also, Crypto.com has th...
---
Crypto.com's Exposure to FTX Less Than $10 Million Says CEO — CRO ...


According to the CEO of Crypto.com, Kris Marszalek, his firm had recovered much of the $1 billion that had been sent to FTX when the crypto exchange collapsed. However, he acknowledged that at the time of FTX's collapse, Crypto.com's exposure to the crypto platform was below $10 million. Marszalek also claimed that Crypto.com has never used its crypto token as collateral. Crypto.com's Business Model Kris Marszalek, the co-founder and CEO of Crypto.com, recently told his followers that when FTX collapsed, much of the $1 billion that was sent to the now-defunct exchange platform had been recovered. According to the CEO, Crypto.com's exposure to FTX was under $10 million when the latter was forced to file for bankruptcy. Responding to speculation that Crypto.com may be the next crypto exchange to face an FTX-style user exodus, Marszalek insisted on Nov. 14 that it has been business as usual at his firm. Speaking during an ask me anything (AMA) session arranged by the crypto exchange, Marszalek also reiterated that his firm's primary focus is serving its 70 million plus clients who largely buy and hold crypto assets. The Crypto.com boss also claimed that his firm's business model is different from the one used by FTX. Surging Transactions and Withdrawal Pause Rumors As reported by Bitcoin.com News, FTX's apparent practice of misappropriating customers' funds eventually led to its downfall. Following FTX's demise, rumors emerged suggesting Crypto.com, which recently a...
---
Bitcoin Rollercoaster Continues, CRO Recovers 12% Overnight (Market Watc...


The cryptocurrency market is more or less where it was 24 hours ago, but a lot has happened in the meantime. BTC's price went on a rollercoaster, and so did most of the altcoins. The total market capitalization remains firm at around $890 billion, adding $10B during the day. Bitcoin's dominance dropped very slightly and is currently sitting at 36.6%. Bitcoin's Rollercoaster As CryptoPotato reported yesterday, BTC's price shot up suddenly following the tweets of Elon Musk and Binance's CZ. The latter announced an industry recovery fund aimed at helping solid but distressed crypto projects following the FTX fallout. The price increased to an intraday high of $17,190 on Binance but was met with steep resistance, and the bears were able to push it back to a low of $16,191 later in the day. Source: Binance via TradingView As seen in the chart above, the price has managed to recover and is currently found at around $16,800. CryptoCom's CRO Recovers 12% Overnight Altcoins also went on a wild ride throughout the past 24 hours. Some of them managed to pull ahead, while others are stagnating behind. For example, Ethereum is more or less where it was yesterday, while BNB and MATIC are charting slight losses. Source: Quantify Crypto On the other hand, Ripple's XRP managed to recover by a considerable 10% overnight. The same is true for CryptoCom's CRO. The platform's native cryptocurrency is up by more than 12%, recovering from the crash it had experienced earlier. This comes a...
---
Biggest Movers: CRO Rebounds as CEO Kris Marszalek Admits 'Trust Was Dam...


On Nov. 14, cronos rebounded, as Crypto.com CEO Kris Marszalek held an "Ask me Anything' (AMA) session, while speculation grew on the company's level of solvency. The concerns came after it was revealed that a transfer of $400 million was made to gate.io in recent weeks. Polygon also surged on Monday, as prices attempted to break out of a key resistance level. Cronos (CRO) Cronos (CRO) rebounded on Monday, as markets responded to Crypto.com CEO Kris Marszalek's comments on recent speculation surrounding the company's health. Following a low of $0.05629, CRO/USD rallied to an intraday high of $0.07459 earlier in today's session. The surge comes as Marszalek admitted that, 'Trust was damaged, if not lost, and we need to focus on rebuilding trust.' Looking at the chart, today's move saw CRO rebound from an all-time low, and as of writing the asset is trading nearly 8% higher, at $0.07051. In addition to this, the 14-day relative strength index (RSI), is currently tracking at 32.99, which is below a ceiling of 36.20. Overall, CRO is down by 42% from the same point last week. Polygon (MATIC) Polygon (MATIC) was another notable gainer on Monday, as the token attempted to reenter the $1.00 region. MATIC/USD surged to a peak of $0.9573, which comes less than a day after hitting a low of $0.8412. Today's rebound in price saw MATIC briefly breakout of a resistance level of $0.95, however it has since slipped below this point. As can be seen from t...
---
Chainlink (LINK) And Cronos (CRO) Post Positive Moves Amidst Market Unce...


Chainlink (LINK) and Cronos (CRO) have recently enjoyed positive price movements, despite the market's uncertainty over cryptocurrencies. Both tokens increased around15% from their low point 7 days back. The recent gains show that LINK and CRO are still holding strong as they continue to rank top 50 based on market cap. However, LINK and CRO managed to maintain an upward movement amid investors' concerns about the future of cryptocurrency markets. In fact, LINK has been one of the best-performing altcoins this week. It gained over 21% since last Thursday, reaching a high of $8.46 yesterday. This is not surprising considering the token's performance in the last 30 days. LINK was able to gain around 16% this month alone. We can't say the same for CRONOS' 30-day performance. However, it did manage to move upwards by 16.9% during the past seven days. Its current value stands at $0.110, which is up from its lowest point of $0.105. CRO's price currently hovers around $0.110. | Source: CROUSD price chart from TradingView.com Reasons For LINK's Positive Moves A recent tweet from Santiment suggested that many investors opted to unload LINK holdings they purchased during a price drop. Yesterday, LINK reached a local high of $8.46, providing an opportunity for several market participants to benefit. The number of LINK transactions was four times higher than expected, according to the Santiment analytics team. In another tweet from Santiment, LINK stakeholder activity p...
---
Cosmos-built EVM-ready blockchain Cronos selects 1st cohort of $100M acc...


Cronos, the first EVM-compatible layer-1 blockchain built on the Cosmos SDK, announced today the nine participants selected for the first cohort of its flagship $100M-backed Cronos Accelerator Program. The Cronos Accelerator is a 10-week program designed to accelerate the growth of top project teams building on the Cronos chain. The Cronos Accelerator Program is funded by the $100M Cronos Ecosystem Fund and will feature 3-4 accelerator cohorts per year. Since the official announcement of the Cronos Accelerator Program in June, Cronos received over 300 applications across a variety of DeFi, web3 gaming, and infrastructure projects. Applicants were assessed based on their market potential, product attractiveness, team experience, and the synergies they have with Cronos Chain. After a rigorous selection process, Cronos Labs has selected the following nine participants for its inaugural accelerator cohort: 1. D.G.Pals (Web3 Gaming) D.G.Pals is an interoperable multi-game, multi-genre NFT web3 Gaming Project across V-pet simulator, 5v5 auto-battler, Virtual town, Simulation SLG Tower Defense. 2. Eyeball Pool (Web3 Gaming) Eyeball Pool is a multiplayer skill-based mobile game that lets players utilize NFTs across Pool events, tournaments, and head-to-head games to earn rewards. 3. Harbor (Web3 Gaming) Harbor aims to be a web 2.5 multi-genre mobile gaming platform amplifying Free-to-Play experiences with a crypto-economic layer. 4. The New Resistance (Web3 Gaming) The New Resis...
---
CRO Coin Falls 19% After Crypto.com Announces Rewards Cut Down To Cardho...


On Monday, Crypto.com's Cronos (CRO) slide followed suit with a sharp drop after the crypto exchange said it was reducing some staking and rewards tied to its popular pre-paid Visa cards. According to Tradingview.com, the coin dropped by 19% to $.265. In addition, the Icy White / Frosted Rose Gold tier reward will be pulled down from 3% to 1%. The top tier of the company's card program, Obsidian carries a $400,000 staking requirement and offers up to 8% cashback at retailers. CRO price trading at $0.27 after company announcement of rewards cut down | Source: CRO/USD price chart from Tradingview.com According to company policy, there will be a limit on how much a person can earn CRO card rewards for two tiers. For example, the Ruby Steel Card earns are limited to $25 or equivalent in other fiat currencies like Dollars and Euros. While for the Royal Indigo/Jade Green tier, the cap is set at $50. In Addition, Crypto.com is phasing out CRO staking rewards for cardholders. Cards include Jade Green, Royal Indigo, Frosted Rose Gold, Icy White, and Obsidian. Staking rewards involves coin owners 'locking up' or delegating a portion of their crypto holdings to earn more interest on deposits. While explaining staking rewards, the exchange said; Cardholders with an active 6-month stake and who staked before 1 May 2022 13:00 UTC will continue to earn CRO Card rewards on spending at the current rate until their 180-day stake expires. Thereafter, the revised rates will apply. C...
---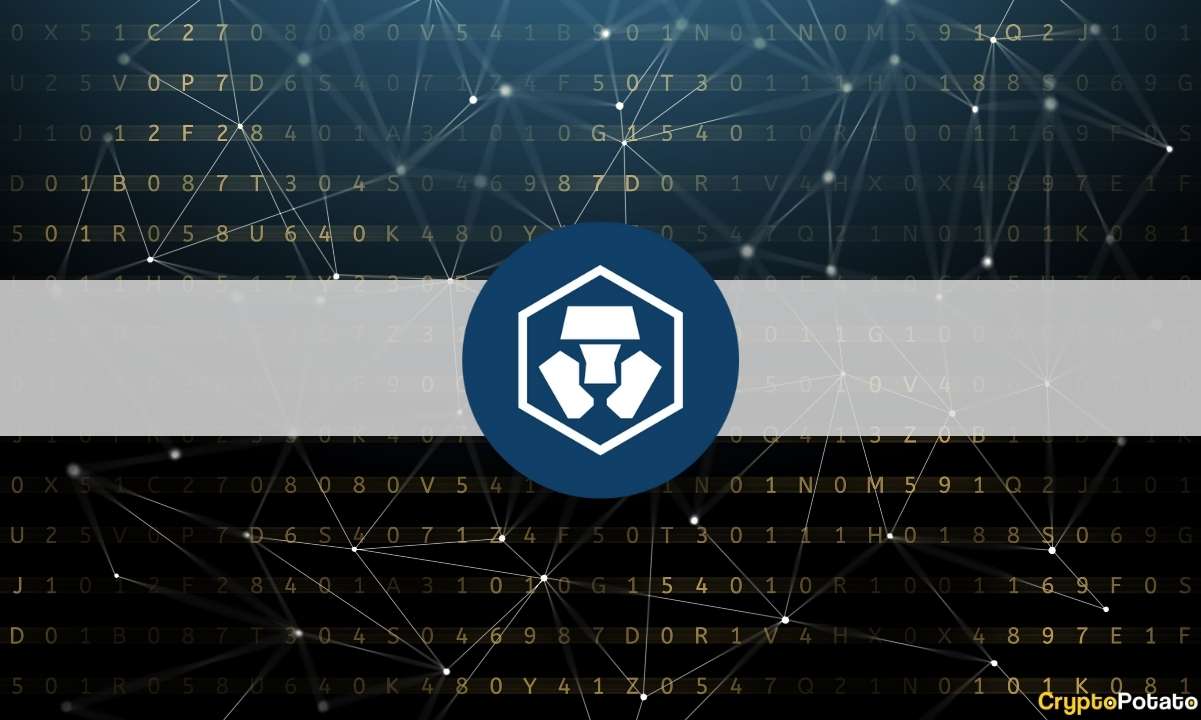 Cronos (CRO) Crashes 15% Daily as CryptoCom Cuts Card Rewards


Popular cryptocurrency exchange CryptoCom has come under fire following its latest decision to slash its staking rewards. In a blog post published on Sunday, the platform revealed that effective June 1, it would cut down Cronos (CRO) rewards on card usage. CryptoCom Slashes Card Rewards As per the update, users with lower-tier cards, including the Midnight Blue and Ruby Steel, would get 0% on CRO rewards. Those with Royal Indigo and Jade Green would receive 0.5%; Icy White and Frosted Rose Gold would receive 1%, and users with the highest level of CryptoCom cards, Obsidian, would receive 2%. The new update is a significant change in the CRO rewards, considering that the current rates are 1% for the lower tiers and over 8% for the highest tier. Additionally, the exchange noted that its monthly CRO Card rewards for Ruby Steel and Royal Indigo/ Jade Green would be capped between $25 and $50 respectively. The higher tier cards, however, would have no monthly rewards cap. CryptoCom also pointed out that it would no longer offer staking rewards to cardholders, except for those with Midnight Blue and Ruby Steel, which are the two lowest tiers. However, cardholders who have an active 6-month stake and those who staked before May 1 will continue to receive their CRO rewards until the end of their 180-day staking period. Other benefits that cardholders enjoy, including 100% cashback on subscription services such as Amazon Prime and Netflix, complimentary airport lounge access, and more...
---
NFT Sales Slid Lower This Week, Cronos NFT Volume Jumps 236% Higher, Azu...


Last week, non-fungible token sales saw an improvement after tumbling week after week in terms of sales volume. This week, NFT sales are down 2.15% from last week's $544.6 million to this week's $539.2 million. The top NFT collection in terms of weekly sales was the Azuki compilation of collectibles, as the project saw a 318% increase in sales during the last seven days.Weekly NFT Sales Drop 2%, Cronos and Solana NFT Sales Spike Data stemming from the non-fungible token (NFT) economy indicates that sales are down this week by 2.15%. Statistics indicate that NFT sales across 16 different blockchain networks recorded roughly $539.2 million in sales this week. Metrics from cryptoslam.io show that the blockchain Ethereum captured most of the week's sales with $443 million settled. However, Ethereum-based NFT sales are down 7.36% this week. The blockchain with the most NFT sales this week is Cronos as the network obtained $1.3 million in NFT sales, up 236% in the last seven days. Following Cronos was Solana's sales, as $44.7 million in NFT sales stemmed from the Solana network. Solana-based NFT sales are up 96% this week, which is followed by Binance Smart Chain's 86% sales increase this week. The two biggest losers in terms of seven-day NFT sales include the blockchain Polygon down 51% this week, and the blockchain network Waves saw a 92% drop in sales. Azuki Collection Takes the Top Sales Position This Week, Art Blocks' NFT Fidenza #692 Sells for $993K The top collection this w...
---
Crypto.com's CRO Rebrands to Cronos, Token Mechanics Remain Unchan...


Say goodbye to Crypto.com Coin, and hello to "Cronos" – the popular crypto exchange's new name for its CRO utility token. The token, which is native to the Crypto.org and Cronos EVM chains, will see neither its ticker symbol nor mechanics change. A Symbol of Decentralization Crypto.com announced its rebranding in a medium blog post earlier today. It said that the new name is meant to reflect the "decentralization of the coin and tremendous growth of the Cronos ecosystem." When asked about the connection, the company said it pays respect to the hundreds of independent dapp developers building out applications on Cronos. The majority of them are not "formally associated" with the exchange. "The Cronos ecosystem represents the next major phase in the adoption and utilization of Web3 by hundreds of millions of users," reads the announcement. Cronos is a blockchain network launched by Crypto.com in November, which is compatible with Ethereum Virtual Machine (EVM). This means it can easily incorporate DeFi, GameFi, and Metaverse applications that run on Ethereum into its protocol, while also building new ones. It also features interoperability with the Cosmos ecosystem. The company ensures users that there will be "no changes to functionality" for Cronos, and that it "continues to support the Cronos (CRO) token across its products and services." At present, the popular crypto price track...
---
Technical Analysis: MINA Monday's Big Gainer, CRO Lower Despite Cr...


In what has been a volatile day of trading, MINA is one of the biggest gainers in crypto to start the week. In addition to this, crypto.com coin (CRO) was in the red, despite pulling out all the stops in a Super Bowl ad that featured LeBron James. Biggest gainers A week to the day, SHIB was the biggest gainer in the crypto top 100, climbing by as much as 50% in the process, although, today's bull has risen by less than 10%. Crypto markets have been lower in recent days, and this volatility was present in today's session, however, mina protocol (MINA) managed to surge despite this. MINA/USD, which was trading at a low of $2.30 on Sunday, climbed to an intraday high of $2.73 earlier today. Today's move came as the price of MINA rallied from support of $2.30, all the way towards resistance of $2.80. However, as prices moved towards the recent ceiling, another obstacle prevented the move from rising any further. This came in the form of the 14-day RSI, which hit the 46 level, which has acted as a resistance point in the past. Despite this, many traders of MINA remain optimistic that a breakout could soon be on the cards. Biggest losers Aside from the coinbase ad during yesterday's Super Bowl, the crypto.com segment which featured LeBron James, was undoubtedly the second most discussed. Despite this, crypto.com coin (CRO) was in the red to start the week, as it has been unable to capitalize on its increased viewership. The price of CRO/USD, which hit a high of $0.5173 yeste...
---
Crypto.com (CRO) Restricts Withdrawals For All Users After Succumbing To...


Crypto.com has fallen victim to a hack. The crypto exchange announced this in the early hours of Monday after users complained of suspicious activity on their accounts. It is the first centralized exchange to succumb to a hack for the year 2022 coming out of the year 2021 which was riddled with numerous hacks that saw exchanges and users alike lose billions. Crypto.com (CRO) Gets Hacked Users of the Crypto.com exchange began experiencing issues with their accounts. Subsequently, these users realized that their accounts had been hacked and they were missing cryptocurrencies from their balances. In some cases, the hacker had made off with all of the funds in the accounts. Related Reading | Highlighting Risk: These Crypto Coins Carry The Most Leverage Crypto.com took to Twitter to address these issues. In response to reports of the hack, the crypto exchange had promptly announced that it was restricting withdrawals for all users on the platform while assuring the community that all of their funds were safe. We have a small number of users reporting suspicious activity on their accounts. We will be pausing withdrawals shortly, as our team is investigating. All funds are safe. — Crypto.com (@cryptocom) January 17, 2022 The tweet noted that only a small number of users had been affected by the hack. However, users of the platform rolled out en masse to say that this was not so. The number of complaints regarding funds being lost by users in the hack had grown continuo...
---
More Cronos (

#CRO

) News