| | | |
| --- | --- | --- |
| | cVault.finance | #CORE |
---
| | | | | |
| --- | --- | --- | --- | --- |
| CORE Price: | $5,913 | | Volume: | $143 |
| All Time High: | $19,546 | | Market Cap: | $59.1 M |
---
---
| | | | | |
| --- | --- | --- | --- | --- |
| Circulating Supply: | 10,000 | | Exchanges: | 1 |
| Total Supply: | 10,000 | | Markets: | 1 |
| Max Supply: | — | | Pairs: | 1 |
---
---
---
The price of #CORE today is $5,913 USD.

The lowest CORE price for this period was $0, the highest was $5,913, and the exact current price of one CORE crypto coin is $5,913.13244.

The all-time high CORE coin price was $19,546.

Use our custom price calculator to see the hypothetical price of CORE with market cap of SOL or other crypto coins.
---
---
The code for cVault.finance crypto currency is #CORE.

cVault.finance is 2.7 years old.
---
---
The current market capitalization for cVault.finance is $59,131,324.

cVault.finance is ranked #1030 out of all coins, by market cap (and other factors).
---
---
The trading volume is weak today for #CORE.

Today's 24-hour trading volume across all exchanges for cVault.finance is $143.
---
---
The circulating supply of CORE is 10,000 coins, which is 100% of the total coin supply.

A highlight of cVault.finance is it's amazingly small supply of coins, as this supports higher prices due to supply and demand in the market.
---
---
CORE has very limited pairings with other cryptocurrencies, but has at least 1 pairing and is listed on at least 1 crypto exchange.

View #CORE trading pairs and crypto exchanges that currently support #CORE purchase.
---
---
Note that there are multiple coins that share the code #CORE, and you can view them on our CORE disambiguation page.
---
---
---
---

Options Smart Contract Review


CORE Options Hello from the cVault team. Today we're announcing the public review phase of our core options smart contracts. The contracts written in cooperation with the CORE development teams and The Arcadia team. While we're confident our code is functional and secure, we ask that those working in smart contract security review this release and submit their bug reports to us for consideration of a paid bug bounty. The following repository and all it's contents are up for review: github.com The design of core-options is such that EVM L1s should be able to cheaply, quickly, and conveniently place margin calls and puts on blue chip cryptocurrencies trading on (initially) the Ethereum network using only on-chain interactions, with no central authority or point of failure. This initial pre-release of the core-options smart contracts includes limited assets for trade for the purpose of clarity in review.


---

coreDEX Black Paper


Introduction Derivative markets make up the majority of trading activity in traditional finance. Since their introduction in the late 1970s and widespread adoption in the 1980s and 1990s, derivatives have grown from nascent upstart to an over $16 trillion market. Derivative markets enable index tracking, leveraged positions, and the securitization of many non-liquid types of assets through ETFs. This model is strongly reflected by cryptocurrency tokenization. Similar to derivatives markets, tokenization allows for the option to speculate on non-liquid assets such as future network fees or present-day fees paid out as a function of volume. While tokenization has largely been standardized on the Ethereum network, we lack a comprehensive open standard for guaranteed liquidity markets for tokenized assets. Without a guarantee of liquidity, markets suffer from sudden loss of liquidity, and highly increased risk due to the volatility introduced with highly variable liquidity. In this paper we seek to share new developments in regards to different types of liquidity, coreDEX launch preparations, and a new staking mechanism for a new generation of tokenized assets.Spectrum of Liquidity The most dominant type of liquidity found in the cryptocurrency space, is free moving. Meaning that the capital provided for market making services can quickly be removed and used elsewhere. The increase in flexibility correlates with the amount of cap...
---

Introducing CORE


CORE is a non-inflationary cryptocurrency that is designed to execute profit-generating strategies autonomously with a completely decentralized approach. In existing autonomous strategy-executing platforms a team or single developer is solely responsible for determining how locked funds are used to generate ROI. This is hazardous to the health of the fund as it grows, as it creates flawed incentives, and invites mistakes to be made. CORE does away with this dynamic and instead opts for one with decentralized governance. CORE tokens holders will be able to provide strategy contracts and vote on what goes live and when, in order to decentralize autonomous strategy execution. 5% of all profits generated from these strategies are used to auto market-buy the CORE token.🏃‍♀️ Initial Distribution The CORE team is kickstarting the initial distribution with a liquidity event. Contribute ETH to the CORE Fair Launch smart contract to receive tokens, and the contributed ETH will be matched and added to the Uniswap liquidity pool. Note that once added, liquidity tokens can not be removed from the CORE Uniswap LP pools. This is by design. Read on to learn about why..🏦 Powered by Real Yield To encourage real value and TVL to flow into CORE, CORE smart contracts employ interchangeable strategies that farm the coins inside the pools. This gives a great incentive to anyone who wants to farm CORE with coins other than CORE/ETH LP...
---
---
---
Marathon and Brink Join Forces to Raise $1 Million for Bitcoin Core Deve...


Bitcoin mining company Marathon Digital Holdings and Brink, a nonprofit striving to support open-source Bitcoin development, recently revealed their collaboration to generate up to $1 million in funding for Bitcoin Core developers. Marathon pledged to match all contributions toward this cause, totaling a maximum of $500,000 through 2023.Bitcoin Mining Firm Marathon Partners with Brink to Generate $1 Million for Bitcoin Core Development The publicly-traded mining infrastructure corporation Marathon Digital Holdings (Nasdaq: MARA) announced its partnership with the 501(c)(3) nonprofit Brink to raise funds for Bitcoin Core developers. In a statement on Thursday, Marathon explained, 'These developers are volunteers, who often work pro bono or on a donation basis, to ensure the Bitcoin protocol functions.' The partnership was unveiled at the Bitcoin 2023 event in Miami. Marathon declared its commitment to match all donations up to an aggregate sum of $500,000 through 2023 during the conference - potentially amassing $1 million in total donations (including third-party contributions). 'From May 18, 2023 to May 21, 2023, during the Bitcoin 2023 conference, Marathon will match all donations to Brink (up to a $500,000 maximum donation from Marathon) on a two-for-one basis. Following the conference, from May 22, 2023, to December 31, 2023, Marathon will match all donations on a one-for-one basis,' the company said. Marathon's CEO Fred Thiel also did an interview at the Bitcoin 2023 eve...
---
Coinbase Shares Wells Response, Challenges SEC's Change in Attitude Towa...


On April 27, Coinbase, the crypto exchange based in San Francisco, made public the disclosure of its response to the Wells notice it had received from the U.S. Securities and Exchange Commission (SEC) back in March. The company maintained that the regulatory body's enforcement actions were in direct contrast to the agency's previous approval of the firm's public listing via its S-1 filing. Coinbase asserted in its response to the SEC that it is the "innocent investors who stand to lose the most from the commission's abrupt about-face."Coinbase Responds to U.S. Securities Watchdog's Wells Notice Coinbase's CEO, Brian Armstrong, presented his company's response to the U.S. securities regulator on Thursday, divulging their Wells response. In direct opposition to the SEC's enforcement actions, Coinbase maintains a firm disagreement, while the correspondence made it clear that the regulator should have been aware of this stance when Coinbase went public. The animosity between the two entities was further highlighted in Coinbase's response, where the exchange explained that the SEC had neglected to provide clear guidelines for the regulator's recent enforcement actions. "If the commission had believed in April 2021 that Coinbase's core businesses violated securities law, it would have been required by its own mandate to prevent the S-1 from becoming effective to protect the investing public," the response says. "Instead, it allowed t...
---
Core Inflation on Upward Trend, Further Rate Hikes Expected, ECB Execs S...


Amid underlying inflationary pressures, further interest rate increases may still be needed, members of the European Central Bank's Governing Council have admitted. At the same time, the cycle with the highest hikes may soon be over, the officials indicated. End of Most Aggressive Rate Hikes in Sight Despite Inflation, but More to Come Before It's Over Two members of the Governing Council of the European Central Bank (ECB) have shared their assessments of the inflation outlook in the eurozone and expectations regarding the monetary authority's next moves in that respect, Bloomberg reported. The biggest part of the current cycle of interest-rate rises is over, although more may follow, according to Boris Vuj?i?. Speaking in his home country on Wednesday, the governor of the Croatian National Bank said that further hikes can be expected if core inflation, or long run inflation, remains above 4%. Vuj?i? explained that while consumer-price gains have been easing, mainly due to base effects, underlying pressures, excluding volatile items like food and energy, remain high. The Governing Council is the Eurosystem's main decision-making body, which comprises the six members of ECB's Executive Board plus the governors of the national central banks of the 20 countries that have adopted the common European currency. During the same event in Croatia, Vujcic's colleague at the Council, Boštjan Vasle, told participants that growth in prices of se...
---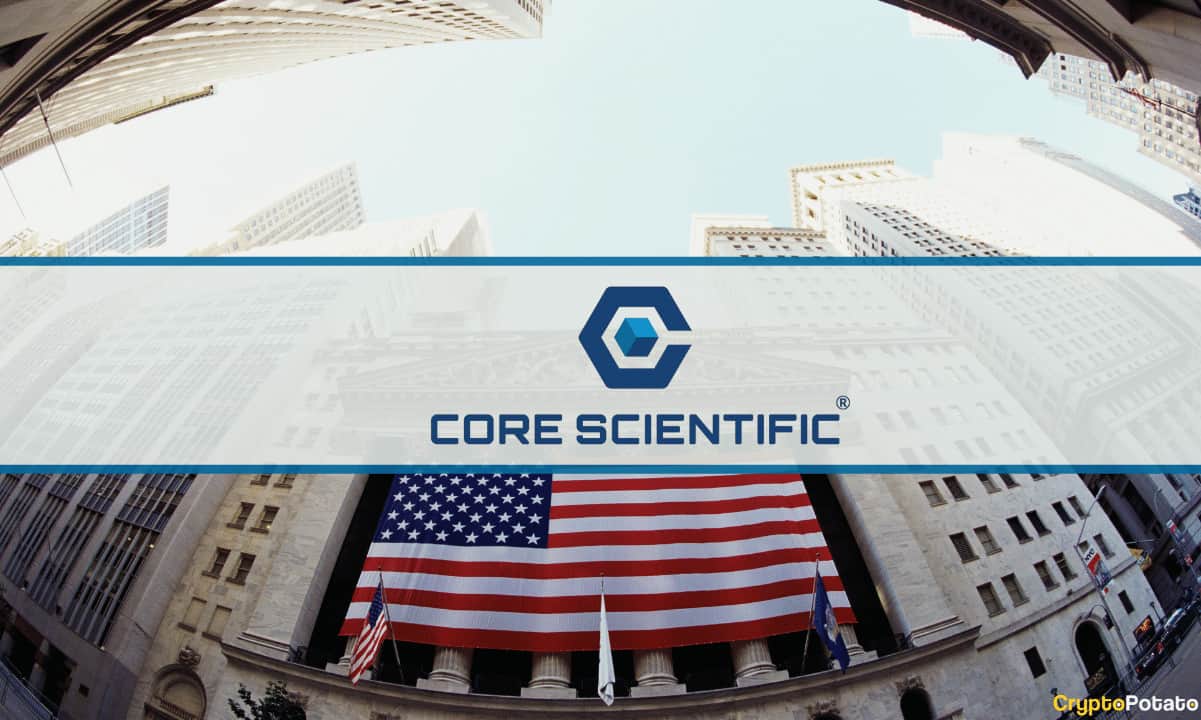 Core Scientific to Send $20M Worth of Mining Equipment to Settle Payment...


The United States Bankruptcy Court for the Southern District of Texas ordered Core Scientific to transfer approximately $20.8 million worth of mining equipment to the energy infrastructure firm - Priority Power. The entities had a dispute over two mining facilities located in Texas that were supposed to supply Core Scientific with 1,000 megawatts of electricity. The Judge's Decision The judge involved in Core Scientific's bankruptcy case - David Jones - ordered the company to transfer more than $20 million of electrical equipment to Priority Power Management (PPM) and thus settle the quarrel between the two. 'All of the Debtors' interest, if any, in the equipment described in Annex A to this Order shall be transferred to PPM, on a 'free and clear' basis pursuant to section 363(f) of the Bankruptcy Code. With respect to the portion of such equipment noted on Annex A to the Term Sheet as having been delivered and either installed or staged at the Cottonwood Facility or the Cedarvale Facility, PPM shall have the right, at PPM's sole cost and expense, to retrieve such equipment without further order of this Court,' the statement reads. The energy negotiator previously maintained that Core Scientific owed it around $30 million for the provided services prior to the bankruptcy filing. The cryptocurrency miner hired Priority Power as its 'exclusive energy manager and consultant' in the summer of 2021. Apart from dealing with electricity contracts, the fi...
---
Another Bitcoin Core Maintainer Steps Down After 7 Years


Bitcoin developer Marco Falke announced that he has stepped down as a maintainer for Bitcoin Core on Tuesday. There now remain just four maintainers of the protocol: Michael Ford, Hennadii Stepanov, Andrew Chow, and Gloria Zhao. Falke was Bitcoin Core's single largest contributor, having proposed over 2000 individual changes to Bitcoin's codebase – aka "commits" – in his lifetime. During three of his seven years as maintainer, Falke was supported and sponsored by the crypto exchange OKCoin and Web3 investment firm Paradigm. "I remain passionate about open source and Bitcoin and I am positive about the future, however being a maintainer is no longer a good fit for me personally," wrote Falke over Twitter. "I am happy about my achievements and recognize that they would not have been possible without my sponsors." As a maintainer, Falke's job was to quality assurance test and approve new changes to Bitcoin's code on GitHub. Over the past two years, other Bitcoin development giants have moved away from their roles as maintainers, including John Newbery, Samuel Dobson, Jonas Schnelli, Peter Wuille and Wladimir J. van der Laan – the latter being Bitcoin Core's former lead maintainer. In Schneilli's case, a combination of shifting interests and increasing legal risk for core devs motivated his departure in 2021. Indeed, Bitcoin developers are still under legal pre...
---
Core Scientific Hands Over 27K Mining Rigs to NYDIG to Pay off a Debt


The once-prominent bitcoin miner Core Scientific inked an agreement with the New York Digital Investment Group (NYDIG) to hand over 27,403 of its mining machines and thus pay off an outstanding debt of $38.6 million. The company filed for bankruptcy protection a few days before Christmas 2022. Looking for a Way Out According to a filing with the bankruptcy court for the southern district of Texas, Core Scientific agreed to transfer over 27,000 of its mining rigs (around 18% of its total equipment) to NYDIG to eliminate its debt. The deal needs to be approved by the relevant magistrates before becoming official. Core Scientific claimed those machines are no longer vital for its business, highlighting the importance of paying off the loan. It borrowed $77.5 million from the investment management firm in 2020 to expand its business. However, it stopped settling the debt towards the end of 2022 due to shrinking revenue caused by the bear market. The miner's net losses climbed to $1.7 billion as of Q3 2022. It sold nearly 8,000 BTC (almost its entire stash) to stay afloat, but that could not halt the freefall. The low price of the primary cryptocurrency (compared to the 2021 bull run) and the rising energy costs pushed Core Scientific towards filing for Chapter 11 bankruptcy protection at the end of December. Its shares plunged to $0.05 upon announcing the news. However, the improving condition of the cryptocurrency market at the start of 2023 has c...
---
BTC Miner Core Scientific Raises $500M From BlackRock, Ibex Investors (R...


The US-based bitcoin miner - Core Scientific - reportedly secured a $500 million fundraiser led by leading finance players, such as BlackRock, Apollo Capital, Kensico Capital, Ibex Investors, and others. The company filed for bankruptcy protection at the end of last year but continued mining BTC to repay debtholders. Traditional Finance Firms Flocking to Help According to a court filing seen by Bloomberg, BlackRock and several other high-profile investors lent approximately $500 million to Core Scientific by purchasing its secured convertible notes. Ibex Investors was the largest contributor to the financing, lending nearly $100 million. BlackRock loaned $38 million through note purchases, while Apollo Capital Management bought $22.6 million and $11 million in April and August, respectively. Both asset managers gave away $23 million in total to Core Scientific's debtor-in-possession loan so it could continue mining bitcoin despite its problems. The prolonged bear market and the plummeting price of the primary digital asset significantly harmed the crypto miner, which filed for Chapter 11 bankruptcy protection a few days before Christmas. Despite that, the entity saw the price of its shares rise in the following weeks. Currently, CORZQ trades at around $0.11, compared to the $0.05 marked nearly a month ago. However, its market capitalization of around $41 million stands far from the $4.3 billion reached at the beginning of 2022 (upon getting listed on Nasdaq). ...
---
After Losing Coins, Bitcoin Core Dev Starts to Doubt Self-Custody


Bitcoin Core developer Luke Dashjr is having doubts about the safety of Bitcoin's existing storage solutions after his personal wallet was drained of over $4 million in coins last month. The programmer suggested that his practice for storing his coins was well in excess of "standard practices," and yet he was still successfully robbed. Is Bitcoin Safe? On Monday, Dashjr responded to a fellow Bitcoiner on Twitter who asked how others would spend their money if they woke up one day to $30 million in their bank account. Some of Bitcoin's greatest devotees – including MicroStrategy's executive chairman Michael Saylor – might champion a 100% Bitcoin allocation. However, Dashjr advocated a (relatively) modest approach: "Maybe 1000 BTC or so, if I could find a way to keep it safe," he replied, suggesting real estate as a potentially safer alternative. On December 31st, Dashjr lost his entire stash of over 200 BTC to a hacker who, according to the developer, compromised his PGP (pretty good privacy) key. A PGP key is an encryption program providing cryptographic privacy and authentication for sensitive files – such as a Bitcoin private key. A private key is a digital signature required to send a Bitcoin transaction from its associated wallet. Most experts recommend keeping one's personal keys in "cold storage" – disconnected from the internet entirely – as a f...
---
Core Scientific Mined Over 1,400 BTC in December Despite Bankruptcy Fili...


One of the leading bitcoin mining companies - Core Scientific - mined 1,356 BTC in November and 1,435 BTC in December. It also boosted its self-mining hashrate from 15.4 EH/s to 15.7 EH/s. The positive performance comes even though the company filed for Chapter 11 bankruptcy protection at the end of December last year. Over 1.4K BTC Mined The US-based firm produced 1,356 and 1,435 self-mined BTC in November and December, respectively, and 795 and 931 bitcoin for colocation customers, respectively. It operated around 243,000 and 234,000 ASIC servers, bringing its total hashrate to 24.4 EH/s in November and 23.7 EH/s in December. On the other hand, its self-mining computing power for December was 15.7 EH/s, compared to 15.4 EH/s in the prior month. Core Scientific had to shut down several of its data center operators during 2022's last two months. Its main facilities remain distributed in Texas, Georgia, Kentucky, North Caroline, and North Dakota. The numerous closures in November and December represented 5,828 and 17,179 megawatt hours, respectively. The entity further stated that it has collaborated with utility companies to ensure power grid stability. From Entering Nasdaq to Bankruptcy Filing The company had its glory days during the bull run in 2021. Back then, it displayed intentions to go public through a merger deal with Power & Digital Infrastructure Acquisition Corp. The finalization of the agreement at the beginning of 2022 boosted Core Scientific's va...
---
Core Scientific to Shut Down 37,000 Bitcoin Mining Rigs Belonging to Ban...


Core Scientific plans to shut down 37,000 bitcoin mining rigs belonging to now-defunct crypto lender Celsius, according to an agreement between the two bankrupt firms. Celsius owes Core Scientific approximately $7.8 million for energy and hosting costs, as the crypto lender has been unable to make regular payments as outlined in the hosting contract.Celsius Owes Core Scientific $7.8 Million for Energy and Hosting Costs Lawyers representing bankrupt bitcoin mining operation Core Scientific have told the court that crypto lender Celsius has not made payments on its mining machine hosting costs since July. The story was first reported by Bloomberg, and Celsius reportedly owes approximately $7.8 million for costs associated with the machines. Attorneys representing Core Scientific state that shutting down the bitcoin mining devices would save the firm a substantial amount of funds, and the company could potentially make $2 million per month if it rents out the hosting seats to another mining operation. Core Scientific was one of the largest bitcoin miners in the industry, and records from Nov. 7, 2022, show that 41% of the company's servers are for customers paying for hosting services. The company filed for Chapter 11 bankruptcy protection on Dec. 21, 2022, but it noted that the firm's machines will continue to operate in order to pay down debt. Chris Koenig, a lawyer for Celsius, has stated that the crypto lender has agreed to shut down the 37,000 bitcoin mining rigs and end t...
---
Bitcoin Miner Core Scientific Plans to Shut Down 37,000 Celsius Rigs


Troubled Bitcoin miner Core Scientific will shut down more than 37,000 crypto mining rigs belonging to bankrupt crypto lender Celsius Network as both firms finally reach an agreement in court. Core Scientific, which hosts rigs for Celsius, filed for Chapter 11 bankruptcy in December and had partially blamed the lender for its financial troubles. Both companies have a hosting deal in which the mining firm transfers some energy costs to Celsius. The Legal Fight The two parties have been in a legal battle over the contract as Core claims that Celsius has not been paying for these services since filing for Chapter 11 bankruptcy in July. In contrast, the lender argues that the miner supplied it with less power than required under their contract agreement. Core had requested a court hearing on Jan 3, saying its contract with Celsius made it lose more than $28,000 daily. 'We're not seeking to make a dollar off of Core after today. Celsius has agreed to let Core power down the rigs and both sides are close to finalizing a deal to end their hosting relationship,' Chris Koenig, a lawyer for Celsius, said in a bankruptcy hearing on Tuesday. Celsius Owes Core Over $7.8M According to court filings, Celsius Network, Core's biggest client, owes the miner approximately $7.8 million for energy costs tied to the rigs through November. This would mean that shutting down Celsius rigs could save Core thousands of dollars daily and generate more revenue if the miner gives Celsius' space to another...
---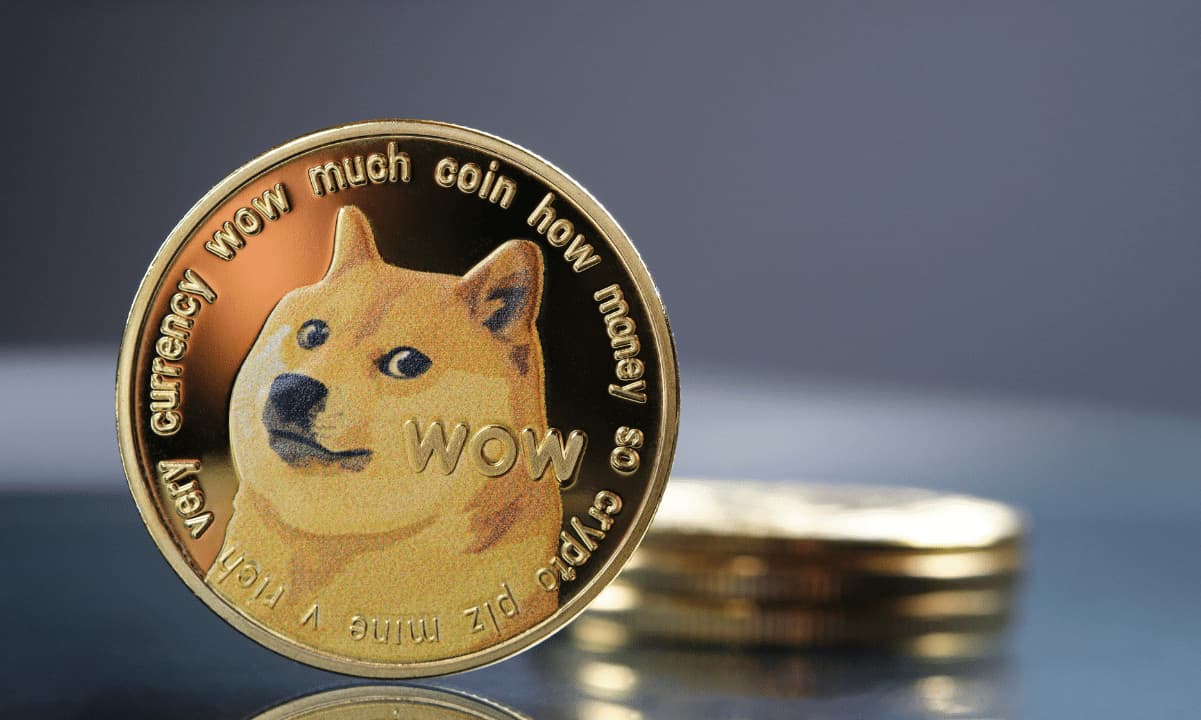 Dogecoin Foundation Introduces a New Core Devlopment Fund


The Dogecoin Foundation - a nonprofit organization that supports the development of the first-ever memecoin - announced a new 5,000,000 DOGE development fund. The capital will be distributed to developers who contribute to the advancement of the token's ecosystem. The entity also revealed that Marshall Hayner (one of the fund's custodians) joined the Dogecoin Foundation Board of Directors. Stimulus for Developers The organization vowed to move five million DOGE (worth around $360,000 at the moment) to a 'segregated multi-signature wallet' and use the sum to reward core developers for promoting and growing the Dogecoin ecosystem: 'The DOGE held in this wallet will disburse rewards to developers of Dogecoin Core for work on all contributions, no matter how big or small.' Members of the Dogecoin Foundation will run the wallet, while the following five custodians will ensure its security: chromatic (Dogecoin Core developer), Marshall Hayner, Patrick Lodder, Michi Lumin, and Ross Nicoll. The fund will distribute 500,000 DOGE to developers after each minor or major advancement of Dogecoin Core, but the reward's size will depend on each contributor's actions. It will be entirely transparent, announcing every distribution across social media platforms. In addition to his role as a custodian, the Dogecoin Foundation added Marshal Hayner to its Board of Directors. 'Marshall brings executive and technical leadership experience to the Dogecoin Foundation and ...
---
Bitcoin Core Developer Loses $3.5M in BTC in a Supposed Exploit


Veteran Bitcoin core dev Luke Dashjr took to Twitter on January 1st to reveal that his PGP key was compromised in a hack that resulted in the loss of a significant amount of BTC. Dashjr added that he was unaware of how this happened. According to CZ, the dev lost over 200 BTC, which is approximately worth $3.5 million at today's prices. The developer's thread on the entire event revealed that the hacker used CoinJoin, a tool that enhances privacy by anonymizing Bitcoin transactions to obfuscate the funds' movement. Upon discovering the theft, Dashjr tried to contact the FBI. The Theft Dashjr said he has 'no idea how' the attackers gained access to his PGP (Pretty Good Privacy) key. A PGP key is an encryption program that offers cryptographic privacy and authentication. The theft comes a little over a month after the developer revealed that his server was accessed by an unknown person and confirmed the presence of new malware/backdoors on the system. Upon further investigation, Dashjr then found that it was specifically created to compromise his server instead of being a bog standard trojan. A few community members were quick to point out a potential connection between the event leading up to the hack. Binance CEO CZ extended his support for Dashjr and promised to take necessary actions whilst monitoring the movement of funds in question. 'Sorry to see you lose so much. Informed our security team to monitor. If it comes our way, we will freeze it. If there is anything else we ...
---
Core Scientific Noteholders Seek 97% Company Acquisition in Bankruptcy R...


Bankrupt Bitcoin miner Core Scientific may be about to forfeit nearly all corporate equity in order to pay off its debt. Owners of the company's convertible notes are seeking a 97% acquisition of the firm in return for up to $75 million of debtor-in-possession financing. Core Scientific's Restructuring Plan As announced by the mining firm on Wednesday, the Ad Hoc Noteholder Group intends to provide $56 million to Core Scientific, with the remaining $19 million coming from other noteholders. Ad Hoc holds over 50% of these notes. During the restructuring process, Core Scientific will continue to self-mine and operate its hosting services, as they remain cash flow positive on a debt-free basis. The loans from Ad Hoc combined with profits from its regular business operations are expected to allow Core Scientific to restructure, cover its legal fees, and emerge from Chapter 11. "As contemplated, the restructuring will reduce the Company's funded indebtedness by hundreds of millions of dollars and reduce annual interest expense by tens of millions of dollars," explained the firm. Core Scientific filed for Chapter 11 bankruptcy early Wednesday morning, becoming the first publicly traded crypto company to officially declare insolvency. The firm's fate was arguably written in October after confirming that it didn't possess the funds to make its November interest payments. At the time, it held just 24 BTC and $26.6 milli...
---
Core Scientific Files for Bankruptcy Protection, Firm Plans to Continue ...


On Dec. 21, 2022, one of the largest bitcoin mining operations in the industry, Core Scientific, filed for Chapter 11 bankruptcy protection in the Southern District of Texas. According to the filing, Core Scientific has roughly 1,000 to 5,000 creditors and its estimated assets are worth between $1-10 billion.Core Scientific Voluntarily Files for Chapter 11 Bankruptcy Protection, Company's Largest Unsecured Creditor Is the Financial Institution B. Riley Another crypto firm has filed for bankruptcy protection as the crypto winter has caused a myriad of businesses to shudder this year. On Wednesday, Core Scientific (Nasdaq: CORZ), one of the largest bitcoin mining companies, filed for bankruptcy in Texas. The filing notes that Core Scientific has $1-10 billion in assets, but also $1-10 billion in liabilities as well. Additionally, Core Scientific details that the largest creditor is the financial institution B. Riley, alongside 1,000 to 5,000 other creditors. Core Scientific joins a long list of crypto firms that have filed for bankruptcy protection this year, and is one of several crypto mining operations that have faltered financially as well. For instance, in late Sept. 2022, Compute North filed for Chapter 11 bankruptcy protection. Financial issues have struck bitcoin mining operations like Argo Blockchain, Iris Energy, and Greenidge Generation. Greenidge managed to secure a restructuring deal with NYDIG on Dec. 20, but Greenidge's financials say voluntary bankruptcy is stil...
---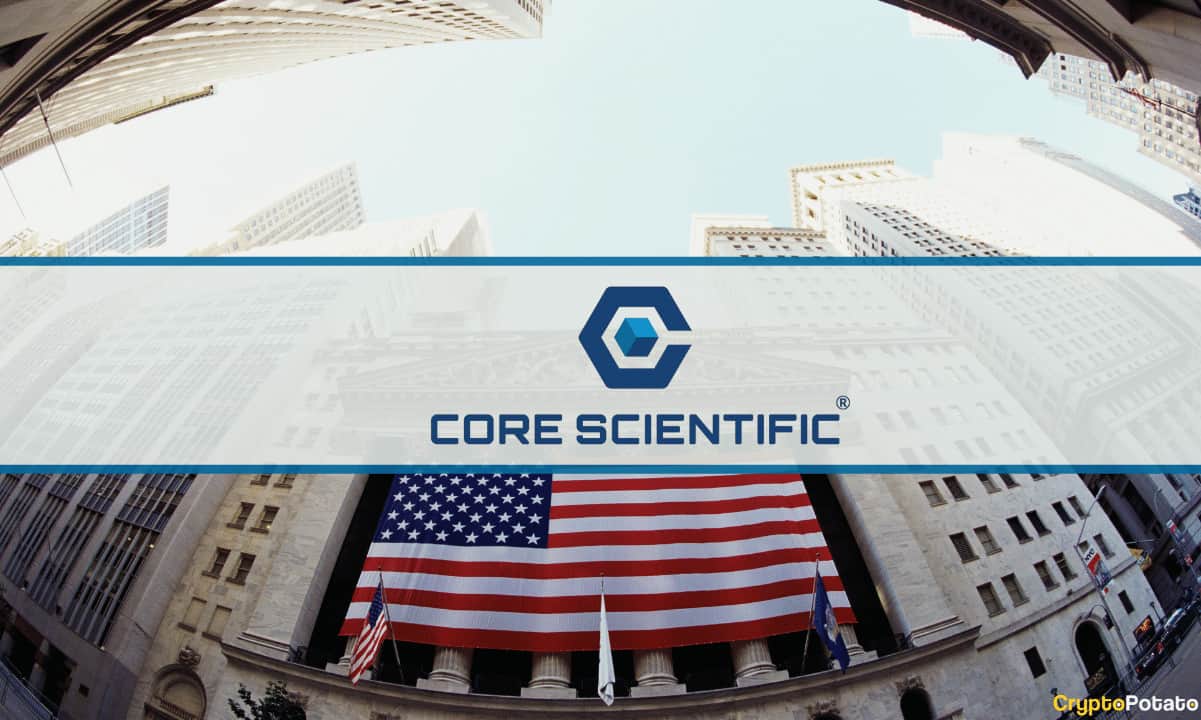 Bitcoin Miner Core Scientific Files for Bankruptcy: Report


Once prominent Bitcoin miner - Core Scientific - is the latest one planning to file Chapter 11 bankruptcy protection in Texas. Mining companies are experiencing turmoil and a lingering crisis of confidence in digital assets after the collapse of Sam Bankman-Fried's FTX. While Bitcoin miners may not have had direct exposure to the now-collapsed crypto exchange, the subsequent turn of events and the ensuing price crash is threatening more of them with bankruptcy. Core Turmoil According to a CNBC report, Core Scientific's market capitalization had plunged to $78 million as of the end of trading Tuesday, decreasing from a $4.3 billion valuation last July since the listing on the Nasdaq through a special purpose acquisition company, or SPAC. Over the past year, its stock has depreciated by more than 98%. Despite generating positive cash flow, the cash is not sufficient for the company to repay the financing debt owed on equipment it was leasing. The firm does not plan on liquidation and instead will continue to operate normally. Sources familiar with the company's finances expect it to reach an agreement with senior security noteholders, holding the major chunk of its debt. Attempts to Avert Bankruptcy As a result of the distress, Core Scientific recently received an offer of $72 million to avoid bankruptcy from one of its top lenders - B Riley. The investment bank proposed a new financing plan that entailed providing non-cash pay funds on favorable terms with more than two years ...
---
Bitcoin Miner Core Scientific Receives $72M Offer From Creditor to Avoid...


One of Core Scientific's largest lenders - B Riley - has offered to loan out $72 million to the embattled Bitcoin miner in a bid to avoid a potentially unnecessary and value-destructive bankruptcy proceeding. According to the released statement, B Riley plans on providing non-cash pay financing on favorable terms with more than two years of runway for the firm to achieve profitability. Core Scientific already has an existing loan with B Riley totaling $42 million. Proposal With the latest proposal, B. Riley has no intention to haircut amounts owed to Core Scientific's equipment lenders. In fact, the investment bank is prepared to fund the first $40 million of financing immediately, with zero contingencies. All principal payments to equipment lenders would need to be suspended until the price of Bitcoin recovers to $18,500 for the rest of the proposed financing. Following the price recovery, the proposal will provide free cash flow that will be distributed in cascading amounts to equipment lenders in the form of interest and partial principal payments until they are made whole. 'Bankruptcy is not the answer and would be a disservice to the Company's investors. It will destroy value for the Company's shareholders, reduce potential recoveries for the Company's lenders, deplete its limited resources and create massive uncertainty for all its stakeholders.' Troubles for Core Scientific Core Scientific has been facing the squeeze of a bitcoin bear market and higher energy costs. It...
---
Key On-Chain Indicator Signals Bottom Is In; Ethereum Core Devs Endorse ...


The downfall of FTX has also left its mark on the Ethereum (ETH) price. Over the last 30 days, Ether has recorded a drop of around 20%. At press time, the price was at $1,171, just above the crucial support level of $1,100. In the short term, the ETH price has found support at $1,171. However, if the key resistance at $1,230 is not breached in the next few days, a retest of the level at $1,100 could be on the cards. Ethereum price, 1-hour-chart. An important on-chain indicator for Bitcoin indicates that this does not have to be the case. Since the crypto market is heavily dependent on Bitcoin as the largest cryptocurrency by market cap, a bottoming of BTC, could also mean accelerated gains for altcoins, led by Ethereum. As cryptocurrency exchange ByBit notes in its analysis of the market today, the MVRV (Market Value to Realized Value Ratio) of short-term Bitcoin holders has exceeded that of long-term holders (HODLers) for the first time this cycle. The MVRV shows periods of market euphoria when the market value was significantly higher than the realized value, meaning the cost basis for Bitcoin purchases. 'This could suggest a possible bottom formation, especially when direction traders are doing better than HODLers with strong convictions,' the analysis states. MVRV crosses. Source: notes Ethereum: EIP-4844 Implementation in March? Meanwhile, Ethereum investors can look forward to highly positive news. As Tim Beiko summarized, Ethereum developers are working towards ...
---
Bitcoin Mining Firm Core Scientific Lost $1.7 Billion in 2022


Public-traded Bitcoin mining company Core Scientific has lost about $1.7 billion since the start of the year, according to its quarterly report filed with the United States Securities and Exchange Commission (SEC) on Tuesday. The filing shows that the firm recorded its second consecutive quarterly loss at the end of Q3. The Bitcoin miner lost $435 million in Q3 and $862 million in Q2, bringing its net loss for the year to a staggering $1.7 billion. Core Scientific Seeks Fresh Capital Core Scientific said it needed fresh capital before continuing operations this month. The firm also noted that it anticipates its existing cash resources to be depleted sooner or by year-end. 'Given the uncertainty regarding the Company's financial condition, substantial doubt exists about the Company's ability to continue as a going concern through November 2023,' the firm said. The Bitcoin mining company holds $32 million in cash and 62 BTC as of October, down from 8,000 at the beginning of the year. The firm attributed its losses to the severe decline in BTC's USD value, rising energy costs, and hash rates. Core Scientific May Consider Bankruptcy Following the significant drop in the price of BTC, which was triggered by macroeconomic headwinds, the miner has taken several steps to boost liquidity and cope with the market. For instance, Core Scientific announced the sale of 7,202 BTC (approx. $167 million) in July at an average price of approximately $23,000. At the time, the firm...
---
Publicly Listed Bitcoin Miner Core Scientific Publishes Update After SEC...


On Nov. 7, 2022, the bitcoin mining firm Core Scientific released the company's October update after the company's Form 8-K U.S. Securities and Exchange Commission (SEC) filing on Oct. 26, 2022. The filing noted that the company was in the process of exploring 'restructuring its existing capital structure.' The update published on Monday indicates that Core Scientific sold 2,285 bitcoins at an average price of $19,639 per bitcoin.Core Scientific Releases October Update On Oct. 29, Bitcoin.com News reported on the bitcoin mining firm Core Scientific (Nasdaq: CORZ), as the company's shares were downgraded by the B. Riley analyst Lucas Pipes following the firm's Form 8-K SEC filing. Pipes downgraded shares of CORZ to Neutral from Buy and said 'compressed self-mining margins have exerted extra pressure on the company's ability to meet its financial obligations.' The October update published on Monday shows that the publicly listed mining company has 243,000 colocated and owned application-specific integrated circuit (ASIC) bitcoin mining rigs. During the course of last month, Core Scientific managed to mine 1,295 bitcoins with the firm's resources. However, the company sold more than it made in October as it sold 2,285 bitcoins during the 30-day span. The BTC was sold for $19,639 per unit and the company raked in $44.8 million from the sales in October. Core Scientific holds approximately 62 bitcoin (BTC) as of October 31, 2022, and out of the fleet of 243,000 mining rigs, 143,00...
---
Bitcoin Mining Firm Core Scientific Stock Plunges Amid Bankruptcy Rumors


The crypto winter that began in early 2022 has resulted in several financial issues, including Bitcoin mining firms. Many crypto firms have struggled, while others had to close shop. The crypto community felt the impact, mainly through many crypto firms, including Celsius Network, Three Arrows Capital, Voyager Digital, etc. The blockchain and artificial intelligence company, Core Scientific, is among the affected companies. While for some other firms, there were needs to reduce staff count and suspend withdrawals, Core Scientific is presently considering bankruptcy. Details On The Case The chances of Core Scientific filing for bankruptcy are high, as the company cited that it could be out of funds before the end of 2022. However, it stated that the main reason for the struggle is the present crypto market crash. Perhaps, the case of the crypto crash would have been managed, but there are other factors to face. An example is the increased costs of electricity. The integration of all current negative events has brought the company into a state of dilemma. The company revealed this information in its filing with the Security and Exchange Commission of the United States. Generally, all Bitcoin miners do not have the best of their experience. Sources reported that another significant factor contributing to the issue is the hike in the Bitcoin hash rate. As a result, there is a tendency for Bitcoin to witness more lows as holders of the token might start to consider the selling op...
---
Core Scientific Shares Downgraded After SEC Filing Hints at Possible Ban...


One of the largest publicly listed bitcoin miners, Core Scientific, has shaken investors with a recent filing with the U.S. Securities and Exchange Commission that raises the possibility the company may apply for bankruptcy protection. The filing notes that Core Scientific will be unable to pay down debt payments due for Oct. and early Nov. 2022.SEC Filing Shakes Core Scientific Investors, CORZ Slides 97% in 12 Months Bitcoin miners are having issues after the price of bitcoin (BTC) has slid roughly 70% against the U.S. dollar since Nov. 10, 2021. Moreover, the network's mining difficulty is currently at an all-time high, making it harder than ever before to find a block subsidy. At the end of September, Bitcoin.com News reported on Compute North filing for bankruptcy and how it led to Marathon Digital's shares getting downgraded. Now Core Scientific (Nasdaq: CORZ) seems to be leaning in the direction of filing for bankruptcy protection or some sort of restructuring process. The news stems from a U.S. Securities and Exchange Commission (SEC) filing Core Scientific filed on Oct. 26, 2022. Essentially, Core Scientific says it will not be able to make loan payments for Oct. and early November, and the team has been engaged with law firms in order to discuss a possible restructuring process or filing for bankruptcy protection. The company cites that its finances have been depleted and it blames the price of bitcoin (BTC) and other types of negative exposure. 'As previously disclo...
---
Will A Bankruptcy Of Bitcoin Miner Core Scientific Impact The Price?


The largest publicly traded Bitcoin miner in the U.S. by hash rate and mining fleet, Core Scientific (CORZ), issued a bankruptcy warning in a filing with the SEC on Oct. 26. Shortly thereafter, the stock took a nosedive. The stock plummeted from $1.02 to $0.22. While the CORZ stock was trading at $10.43 at the beginning of the year, it is now down 97% year-to-date. Notably, the Bitcoin price was unimpressed by the news. As NewsBTC reported, a Bitcoin miner capitulation is currently the biggest intra-market risk. Therefore, it is questionable whether the risk of a capitulation event is now over or Core Scientific is the harbinger of a bigger crash? Bitcoin Miner Core Scientific On The Ropes Documents filed with the U.S. Securities and Exchange Commission reveal that there is a possibility of bankruptcy. The company said it will not make its debt payments due in late October and early November. In addition, Core Scientific announced that holders of its common stock 'could suffer a total loss of their investment.' Cash could be depleted by the end of the year or sooner, in part because Celsius arguably owes the miner $5.4 million. However, responsible for the Bitcoin miner's situation, however, according to management, are that 'operating performance and liquidity have been severely impacted by the prolonged decrease in the price of bitcoin, the increase in electricity costs," as well as "the increase in the global bitcoin network hash rate'. Compass Point analysts...
---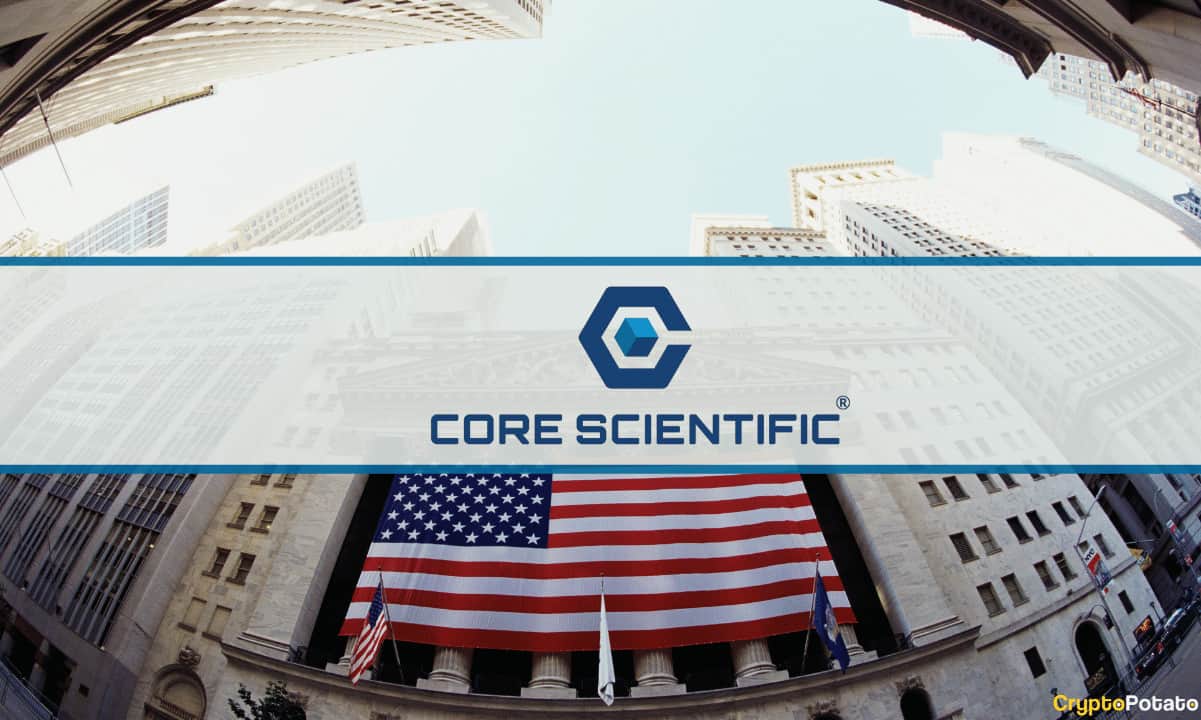 Large Bitcoin Miner Core Scientific Could File for Bankruptcy


One of the largest bitcoin miners - Core Scientific - could run out of cash by the end of 2022, which could prompt it to file for bankruptcy. The firm's shares took a major punch following the news. Current market data shows they trade at around $0.28, an approximately 72% decline compared to yesterday's figures. The market decline, the rise in energy costs, and increased competition are the main factors that have negatively impacted the entity's performance and liquidity. Core Scientific stated it will postpone its payments in October and early November 'with respect to several of its equipment and other financings, including its two bridge promissory notes.' The company has been actively exploring alternatives and hired several professionals to help with its issues. However, there is a real chance it could run out of funds by the year's end and seek bankruptcy protection: 'Substantial doubt exists about the company's ability to continue as a going concern for a reasonable period of time.' Currently, the miner holds 24 BTC and has around $26.6 million in cash. In comparison, it owned 1,051 BTC and $29.5 million last month. Core Scientific entered NASDAQ through an estimated $4.3 billion merger with Power & Digital Infrastructure Acquisition Corporation earlier this year. At the moment of writing these lines, the shares hover about $0.28, a considerable 72% plunge compared to the prices 24 hours ago. Another crypto miner that struggles with the same problems is the Texas-b...
---
Core Scientific Confirms selling 1,100 Bitcoin In August, What Was Its I...


While the current quarter in the crypto market has been bad for many companies as Bitcoin dropped, it has been successful for some. Core Scientific has proven that market lows can be beneficial if the right opportunity is identified. The U.S-based crypto mining company produced 1,334 BTC in August and sold over 1,125 Bitcoin for $25.9 million in approximate. According to Core Scientific's August Production and Operational updates, it operated 25,451 ASIC servers for colocation and self-mining. Also, data shows that the hash rate produced was about 21.54EH/s (hash rate per second). Core Scientific confirmed that August was a highly successful one for the firm. It increased its self-mining hashrate by utilizing thousands of new ASIC servers. Core Scientific Mints 1,334 Bitcoin via 17,000 New Servers The firm's CEO, Mike Levitt, said that their total hashrate and self-mining hashrate are the largest operating capacity of any listed company in North America. The firm revealed that it deployed about 17,000 new ASIC servers in August. The massive deployment resulted in the generation of 1,334 Bitcoin. The company stated its plan to deploy 43,000 ASIC servers before the end of 2022. In August, Core Scientific got about $26 million by selling 1,125 BTC at an average price of $23,014 per coin. By the end of August, it held 1,409 BTC, which is approximately $28 million at today's market price and approximately $47.2 million in cash. Core Scientific is among the biggest publicly ...
---
Core Scientific Sold Over 1,100 BTC in August for $26 Million


The Texas-based cryptocurrency mining firm - Core Scientific - produced 1,334 BTC in August and sold 1,125 BTC of that stash for approximately $25.9 million. In June this year, when the crypto market and bitcoin particularly dipped to record lows in years, Core Scientific parted with over 7,000 BTC for around $167 million. One of the leading crypto mining companies announced that August had been a highly successful month for the firm. In the past four weeks, it increased its self-mining hashrate by deploying thousands of new ASIC servers. 'Self-mining and colocation activities continued to grow in August. We deployed more than 25,000 new ASIC servers in August, increasing our total hashrate to over 21 EH/s. Both our total hashrate and self-mining hashrate represent the largest operating capacity of any listed company in North America,' said Mike Levitt - CEO of the organization. Production was also on a high level. Last month, Core Scientific mined 1,334 BTC thanks to the deployment of approximately 17,000 new servers. Additional 43,000 self-mining ASIC servers are expected to reinforce the company's operations before the end of 2022. In August, Core Scientific generated nearly $26 million by selling 1,125 BTC at an average price of $23,014 per coin. As of the end of the month, it held 1,409 BTC (nearly $28 million calculated at today's prices) and approximately $47.2 million in cash. The entity is among the giants and its field and one of the few whose shares are publicly...
---
Core Everscale Developers Broxus to Host Elysium Hackathon in Belgrade a...


PRESS RELEASE. Broxus, the core development team behind many of the platforms that make up the Everscale network ecosystem, will be hosting its first-ever hackathon in Belgrade, Serbia from July 14-17. The hackathon is the latest development in what has been a remarkable 2022 for the Everscale network. Everscale started off the year with its inaugural EVERPOINT Conference in Bali, Indonesia. The conference was a celebration marking the network's second anniversary as well as its full-fledged expansion into the Asian market. Since EVERPOINT, Everscale's growth has only increased. At the start of this month, the network's native EVER token was listed on Huobi and KuCoin, two of the top 10 digital asset exchanges in the world. In addition, a number of the DeFi platforms powering the Everscale ecosystem have taken off in popularity. Chief among them are Octus Bridge, a multi-network cross-chain Bridge allowing users to transfer assets to and from the most popular networks in DeFi, and FlatQube, the network's most popular DEX with a full selection of advanced features like routed swaps, staking, farming, and a token builder. These platforms have been able to grow significantly due to the technological underpinnings of the Everscale network, the most scalable blockchain in existence. Everscale's scalability makes it possible for users of the Bridge platform to transfer liquidity from network to network near-instantaneously and at fractional costs. Now the team that has develope...
---
Avalanche Launches Bitcoin Brdige Through Web3 Wallet Core


Ethereum competitor Avalanche announced new support for native Bitcoin (BTC) through its bridge solution built on its crypto wallet Core. Following the news, its native token AVX spiked higher, outperforming major digital assets like Bitcoin and Ethereum in the past 24 hours. Wrapped BTC on Avalanche Ava Lab - the foundation behind the smart contracts platform Avalanche - launched a new bridge solution that allows users to tokenize their BTC as an Avalanche-based asset called BTC.b. The newly introduced 'wrapped' BTC could make the Avalanche DeFi ecosystem available to Bitcoin network users. The official blog post stated: 'This enables Bitcoin holders to directly access extensive earning and yield opportunities on top DeFi protocols, while still maintaining BTC on their portfolio.' The current BTC bridge is only available on Avalanche's Web3 wallet Core. The post noted that Core Chrome Extension is a customized product that supports cross-chain bridging, enabling other blockchains-based assets to be accessed on the Avalanche network. 'The Core Wallet Extension was custom built to support Bitcoin and the Avalanche Bridge and to handle the technical problems of linking Bitcoin and EVM chains within a wallet.' Similar to how wrapped BTC - a tokenized type of Bitcoin living on the Ethereum blockchain - was introduced to ETH through smart contracts, Avalanche would also lock up each received Bitcoin as a deposit and mint an equivalent amount of BTC.b tailored to its network. The L...
---
Dogecoin Core Developer Bids Adios To The Project – Will This Hurt...


Ross Nicoll, a Dogecoin core developer, has announced his intention to back away from the meme-based cryptocurrency. His justifications? The coin-making process was too stressful for him, and he has no desire to be associated with a potential conflict of interest in the job. Dogecoin fell nearly 4% to $0.14 shortly after the news. For the uninformed, the Dogecoin Foundation is a not-for-profit organization dedicated to the growth of the meme coin. The foundation was re-formed in August after being created in 2014 but became inactive over time. Vitalik Buterin, co-founder of Ethereum, is a consultant at DF. Goodbye, Dogecoin Core Developer Role Nicoll stated in a blog post Thursday that he is 'stepping away' from Dogecoin for a variety of reasons. Most notably, the stress is unbearable and he said he needs 'to take a break to focus on myself for a period.' Nicoll stated in a LinkedIn message to CoinDesk that his resignation is 'neither definitive or instantaneous.' 'I want to be clear that this is a role change, and there will be a transition time.
---
Ambrosus Core Launches a $10 Million Developer Grant to Scale Its Open-S...


PRESS RELEASE. Zug, Switzerland - Ambrosus Core, the technical foundation of Ambrosus Ecosystem, has announced the launch of a substantial developer funding program - $10 million for developers deploying decentralized finance (DeFi) applications and other decentralized solutions on the Ambrosus blockchain. Ambrosus is a fully operational Layer 1 EVM-compatible blockchain protocol providing scalability, zero-knowledge proof data security, and unique built-in data storage capacity. In order to support network growth and expand its user base, Ambrosus Core is launching a developers funding initiative. DeFi on Ambrosus has recently seen an all-time high in total value locked (TVL) of over 310 million AMB as a result of its newly launched staking platform. As of today, the foundation is accepting applications for its grant program open to new contributors looking to build dApps, NFTs, and DAOs on AMB-NET. Any developer or entrepreneur can now apply for funding to create scalable solutions that enjoy seamless low-cost transactions on the secure network. The seven-figure grant will be distributed among: Startups-developers and entrepreneurs looking to launch a dApp on AMB-NET. Open-source developers-individuals and teams developing open-source products on top of AMB-NET. Educators-those who create unique and informative content for new Ambrosus Ecosystem participants. Igor Stadnyk, Chief Technical Officer at Ambrosus Core, highlights: 'The next chapter for Ambrosus Core is all abo...
---
More cVault.finance (

#CORE

) News