| | | |
| --- | --- | --- |
| | CyberMiles | #CMT |
---
| | | | | |
| --- | --- | --- | --- | --- |
| CMT Price: | $0.00284 | | Volume: | $218 |
| All Time High: | $0.59 | | Market Cap: | $2.3 M |
---
---
| | | | | |
| --- | --- | --- | --- | --- |
| Circulating Supply: | 800,000,000 | | Exchanges: | 1+ |
| Total Supply: | 800,000,000 | | Markets: | 1+ |
| Max Supply: | 1,000,000,000 | | Pairs: | 3 |
---
---
---
The last known price of #CMT is $0.00284 USD.


Please note that the price of #CMT was last updated over 230 days ago. This can occur when coins have sporadic price reporting, no listings on exchanges or the project has been abandonded. All #CMT statistics should be considered as 'last known value'.

The lowest CMT price for this period was $0, the highest was $0.00284, and the exact last price of CMT was $0.00284025.

The all-time high CMT coin price was $0.59.

Use our custom price calculator to see the hypothetical price of CMT with market cap of BTC or other crypto coins.
---
---
The code for CyberMiles crypto currency is #CMT.

CyberMiles is 5.4 years old.
---
---
The current market capitalization for CyberMiles is $2,272,202.

CyberMiles is ranking upwards to #1236, by market cap (and other factors).
---
---
The trading volume is weak today for #CMT.

Today's 24-hour trading volume across all exchanges for CyberMiles is $218.
---
---
The circulating supply of CMT is 800,000,000 coins, which is 80% of the maximum coin supply.
---
---
---
---
CMT has limited pairings with other cryptocurrencies, but has at least 3 pairings and is listed on at least 1 crypto exchange.

View #CMT trading pairs and crypto exchanges that currently support #CMT purchase.
---
---
Note that there are multiple coins that share the code #CMT, and you can view them on our CMT disambiguation page.
---
---
---
---

CyberMilesNFT Newsletter — CyberWorld Empowers the Designer Company to Launch Unique Toy NFTs


CyberMilesNFT Newsletter — CyberWorld Empowers the Designer Company to Launch Unique Toy NFTs - CyberWorld is excited to have been working with the designer company 'ADAMASH LAB' to launch their first NFTs. ADAMASH LAB is an art-sharing platform for fashion artists and art lovers, built by designer ASH and his team. The concept of ADAMASH LAB was founded as a spiritual cave for "grow-ups" to let free of their nature and imagination. ADAMASH LAB will gradually launch the artworks of ADAMASH's series in the future, as well as artworks jointly released by prominent designers and brands. CyberWorld has always maintained a close relationship with ADAMASH LAB. When CyberWorld postponed its launch of the NFT marketplace V2.0 by the end of September, ADAMASH LAB has been patiently waiting just like the other CyberWorld supporters. — The first toy series 'ELEMENTS' - Actually, ADAMASH LAB has already discussed with CyberWorld in launching their first NFTs. The idea is to make their first batch of toy products in ADAMASH series into NFTs. The first batch of toy products called 'ELEMENTS' was freshly launched on September 21 and sold out. There is great news that the first batch of ELEMENTS has sold out.ELEMENTS ELEMENTS aim to explore the multidimensional life, the eternity of time and the edge of the universe, and subtle and profound trend of culture. The first 20 buyers to complete the purchase of ELEM...
---

CybeWorld on the Web — User Guide


t f tnftCybeWorld on the Web — User Guide - CyberWorld is an NFT marketplace built and operated by CyberMiles together with Sino-global. It can be used to collect and trade truly rare digital artworks. Each art piece is created by an artist and NFTized with blockchain technology. It will be an NFT platform that serves the content creators and their supporters the best. CyberWorld has Web and mobile versions. This is the user guide for the Web version. The guide will explain: 1: How to create an NFT collection 2:How to min an NFT 3:How to transfer my NFT 4:How to sell my NFT 5:How to buy a fixed priced NFT 6:How to offer to buy NFT at a certain price. — Part 1: How to create an NFT collect - I. Before opening the CyberWorld website, you need to have already add the MetaMask wallet plug-in and have CyberMiles mainnet added to the custom RPC, and also have added stable cryptocurrency Diamond (DO) on CyberMiles. II. Enter the CyberWorld Website and click "Create". Sign in to the wallet as required. III. Click Sign and enter the page of creating the collection. IV. Tap "Create" and you can create a new collection. You need to upload the logo, enter a name, choose a type and enter a description, and tap "Create" at the bottom. You can see the new collection you created. V. After the creation is done, you can see it in "My Collections". — Part 2: How to mint an NFT - To mint an NFT, ...
---

CyberWorld on the Mobile-User Guide


CyberWorld is an NFT marketplace built and operated by CyberMiles together with Sino-global. It can be used to collect and trade truly rare digital art. Each art piece is created by an artist and NFTized with blockchain technology. It will be a crypto digital platform that serves the content creators and their supporters the best. CyberWorld has Web and mobile versions. This is the user guide for the Mobile version. The guide will explain: 1: How to create an NFT collection 2:How to min an NFT 3:How to transfer my NFT 4:How to sell my NFT 5:How to buy a fixed priced NFT 6:How to offer to buy NFT at a certain price. — Part 1: How to create an NFT collection - You don't have to pay anything to create collection lists. You can create different collections based on your genre, making it easier for other users to find them. When creating a collection, you need to fill in the Logo, name, category, and introduction of the collection. I. Enter the CyberMiles App (Download link), click "NFT", then select CyberWorld to go to the CyberWorld home page. II. Click "More" at the top left of the home page to appear on the menu page. Click "Create" to enter the creating page or click "Create" on the home page directly. III. Click "Create new collection", and the pop-up window asks you to upload the collection logo and name. Select the type, enter the description. Then click the "Create", the collect...
---

CyberPay Payment User Guide


CyberPay is the payment service of CyberWorld NFT marketplace. USDT can be exchanged 1:1 with Diamond and exchanged back. We will allow the purchase of Diamond with a credit card (USD) soon. Note: Diamond (shortened as DO) is a stable cryptocurrency issued by CyberWorld and pegged to USD to allow users to trade NFT on CyberWorld. 1 Diamond = 1 USD = 1 USDT. This guide will talk about 1:How to use USDT to exchange for Diamond 2: How to use Diamond to exchange for USDT — Part 1: How to use USDT to exchange for Diamond - Users can deposit USDT (ERC20) in the exchange or wallet to the platform, and then the platform will give the user the same worth of Diamond. 1: Open the CyberMiles App (Download link), tap the "NFT" in the middle, and then select CyberPay to enter the CyberPay homepage. 2:Enter "Exchange Diamond". Here the user deposits a certain amount of USDT into the wallet address, and he will receive the equivalent amount of Diamond. 3:You can see the exchange record in history. 4: In the asset of the Wallet, you can see Diamond transaction history Note: ·Exchange rate: 1 USDT = 1 Diamond. Deposit USDT to Diamond. The amount will be the received amount of USDT. ·Do not deposit any non-ERC20 USDT assets into the USDT address, otherwise the assets can not be recovered. ·After you deposit USDT to the above address. We have to wait for the network validator to confirm. And the exchanged Diamond will ...
---

CyberMiles App User Guide


CyberMiles Foundation recommends that users withdraw their tokens from the exchanges to their own decentralized cryptocurrency wallets, and keep them safe. Cryptocurrency asset is stored with a public address coupled with a private key. Whoever gets the private key will be the owner. If users keep the private key themselves, there might be the risk of forgetting or losing the private key. With CyberMiles app you can store your CMT securely and only need to remember a password you set.Today's tutorial has 5 parts: How to download CyberMiles App, How to create your CMT wallet address, How to backup your CMT wallet address, How to delete and recover your CMT wallet, How to make transactions with your wallet, — I. How to download the CyberMiles App - The download link: app.cybermiles.io After downloading, please install the app. If it is the IOS enterprise version, you need to go to "Settings" — "General" — "Device Management". Select the CyberMiles, click Trust, then you can successfully log in App. For Android users or users who download from AppStore, it is simply that open the App after installation. — II. How to create your CyberMiles wallet address - There are two options: "Import Wallet" and "Create Wallet". After opening the wallet, select "Create Wallet"., 2. After the wallet is created, the service agreement of the CMT wallet is displayed. Click "AGREE" t...
---

CyberMilesNFT Newsletter — CyberWorld NFT Marketplace V2.0 to be Launched


CyberMilesNFT Newsletter — CyberWorld NFT Marketplace V2.0 to be Launched - Finally! CyberWorld V2.0 will be launched in a few days. The CyberWorld engineering and product team has updated the operation staff on this great news, so we are here to announce it to CyberWorld supporters with all the excitement. First of all, we'd like to thank all supporters for your patience waiting for such a long time after the launch of V1.0 several months ago. CyberWorld NFT marketplace will be worth the wait. Now, let's see the new features of CyberWorld V2.0. First and foremost, CyberWorld V2.0 updated CyberWorld's essential features, building a solid foundation for the further upgrade of V3.0. There is an amazing function that V2.0 migrates from the BSC to the CyberMiles blockchain, which significantly reduces the NFT minting and distribution cost (to almost 'zero'). As a result, it's a great choice for artists to mint NFT on CyberWorld compared to other NFT marketplaces which are not only hard to use but also require tens or even hundreds of dollars gas fee and exorbitant commission. The second convenient function of V2.0 is that CyberWorld will be launched on the mobile app. CyberWold is embedded into CyberMiles App. Users can mint and buy NFT in the mobile app. Get the CyberMiles App in the App Store or click download. Thirdly, V2.0 offers a very interesting and useful service, CyberWorld's new stable currency, cal...
---

CyberMilesNFT Newsletter- How CyberWorld Empowers Content Creators on Patreon and more?


Patreon is more than a crowdfunding platform Patreon was founded by Jack Conte and Sam Yam in 2013. Creators can sell their content or works directly to their fans on Patreon. In addition, subscribers can donate a certain amount of money to the creators and artists they support to help them grow. Patreon is a membership-based platform that allows creators to monetize on their creations. The starting point is to provide ongoing funding for creators and artists: they can "ask" fans for money if their works are uploaded. It intends to solve the problem of musician creation and revenue conversion through a crowdfunding platform. It becomes an artist's platform that faces all artistic output, including photography (video), music, writing, illustration, animation, podcast, games, etc.The business model of Patreon Patreon's business model is simple. It charges creators 10% of their revenue through the platform, split between a 5% platform fee and a 5% payment processing fee. For creators, Patreon is a platform to make money by creating content, including codes, photos, movies, songs, whatever. Fans and subscribers will pay them a few dollars a month or per post, which empowers artists to earn revenue per month or post. For subscribers and fans, Patreon allows them to join the community of their favorite creators and support them with money to re-create. Instead of just throwing money at the screen, they can pay creators a...
---

CyberMilesNFT Newsletter — Calling for Creators to Make NFTs on CyberWorld


CyberMilesNFT Newsletter — Calling for Creators to Make NFTs on CyberWorld - — Background - About CyberWorld and the Team: CyberWorld is a blockchain NFT marketplace jointly built by CyberMiles and Sino-Global Shipping America, Ltd.(NASDAQ: SINO). It is developed and maintained by a decentralized team of open-source software developers with the CyberMiles Foundation. CyberMiles is pivoting to NFT as its core ecosystem development focus and forging ahead, aiming to bridge the blockchain and real world. After several years in stealth mode, CyberMiles' leading NFT marketplace and products to solve the current pain points in the NFT field based on a strong high-performance public blockchain and collaborative engineering team will become a self-driven growth protocol that is constantly optimized and iterated to pioneer the development of NFT and blockchain.CyberWorld Latest Updates: CyberWorld V1.0 launched in May 2021. Cyberworld. finance allows users to create NFTs, buy NFT from other users, or participate in an auction. CyberWorld also has NFT data analysis and ranking functions to help users better understand the trends from the market. CyberWorld V1.0 only implemented CyberWorld's most essential features. The V2.0 is currently being developed and tested and to launch in September with transformational features as following: The launch of the CyberWorld V1.0 airdrop campaign and CyberWorld Genesis Series NFTs ...
---

Market Research (Reference: Tokeninsight)


Background: - Thanks to Tokeninsight for its detailed report on the NFT market in Q2 and July. According to Tokeninsight 2021 Q2 & July NFT Industry Report, we make a conclusion with the report about the hottest projects, developments, and latest data on the NFT market. Token Insight is a great partner of CyberMiles and a supportive validator on the CM public blockchain. Welcome to stake with them. Here is the tutorial: How to stake with CyberMiles App to get Block Award. NFT and Metaverse market rose fast in Q2, which shows a strong momentum especially in July 2021. The total NFT market sales reach $1b as of July 2021, The sale of one single month (July 2021) increased by 428% compared with the entire Q4, 2020. Game and Collectibles' popularity has surpassed in the Sports and Arts since Q2. — Game: - Led by the P2E (Play to Earn) game Axie Infinity, the GameFi sector is more active than ever before. MUD Game like CrytpoBlades, Multiplayer builder Game like MyNeighborAlice, RPG game Illuvium has its market-cap grew up to 100 times in a few weeks, — Collectibles: - Top 10 collectibles projects dominate 51.4% of the NFT market., New merging collectibles like Meebits, Art Block, Bored Ape yacht Clubs became the hottest NFTs for collectors., The most popular NFT collectibles are now the Bored Yacht Club, surpassing CryptoPunks., Larva Labs had to bring a black-horse — Meebits to the market, which ...
---

CyberMilesNFT Newsletter — CyberWorld Supports BOA in Building Their NFT Marketplace


CyberMilesNFT Newsletter — CyberWorld Supports BOA in Building Their NFT Marketplace - With the heat of NFT continues to rise, all industries are jumping on the NFT bandwagon. CyberWorld partnered with the Bank of Asia (BOA) in building their BOA's NFT marketplace, BOAX, in July 2021. With the grand opening of the 2021 Olympic Games, BOA Financial Group officially launched the new premium NFT marketplace BOAX, which allows users to trade digital assets online. The first NFT artwork, "Olympic Happiness," exclusive was released on the BOAX NFT Marketplace on 23 July 2021, which was created by Dr.Dominic Man-kit Lam, one of the most well-known international artists, and sold for $16,000. BOA Financial Group is licensed, regulated by the British Virgin Islands (BVI) authorities, and headquartered there. It provides a wide range of cross-border financial services to global clients using advanced digital channels. BOA Financial Group addresses the growing financial needs of international companies, their owners, and multinational conglomerates with common banking services, including deposits and loans, cross-border payments, remittances, investments, etc. BOAX NFT marketplace, built with tech support from the CyberWorld engineering team, is the current important innovation exploration BOA focuses on. BOA Financial Group has always been innovating with disruptive technology, which matches the core idea of CyberWorld. By ...
---
---
---
Analyst Uncovers BlackRock Long Interest In Bitcoin Mining – Detai...


Based on a recent report by Bloomberg analyst Jamie Coutts, asset managers' interest in Bitcoin stretches beyond exchange-traded funds (ETF) into the mining sector. In particular, Coutts speaks about BlackRock, describing the asset manager's application with the US Securities and Exchange Commission (SEC) to offer a Bitcoin spot ETF as "unsurprising." The analyst stated that BlackRock and other prominent global asset managers, namely Vanguard and State Street, have been involved in the Bitcoin mining industry for over three years. In hindsight, #BlackRock's massive #Bitcoin spot ETF play shouldn't have been that surprising. Along with other behemoths (Vanguard, StateStreet) who espouse #ESG-driven investing principles, they started scooping up public mining stock back in 2020 ESG, Institutionalization pic.twitter.com/VcKX8TrgZ2 — Jamie Coutts CMT (@Jamie1Coutts) September 26, 2023 BlackRock And Other ESG-Driven Companies Investing In Bitcoin Mining, Analyst Says James Coutts stated that BlackRock began its venture into Bitcoin mining in 2020 by investing in Marathon Digital, the second-largest publicly traded mining company. Notably, this development occurred when the Bitcoin mining industry faced high criticism, likely due to the substantial reliance on fossil fuels. Over the last three years, Coutts reports that BlackRock, Vanguard, and State Street have increased their respective investments in Bitcoin mining companies, regard...
---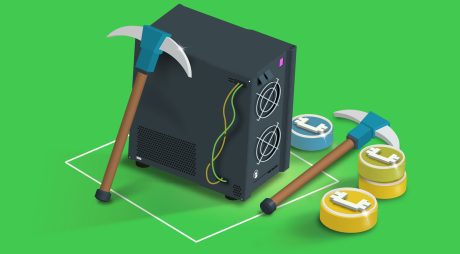 Bloomberg Analyst Lauds Bitcoin Energy Shift Amid Rising Hashrate


The Bitcoin mining industry has risen steadily in the past few years thanks to the widespread adoption and increasing interest in the Bitcoin blockchain. This growth has led to a vast increase in Bitcoin's hash rate, causing concerns regarding the carbon footprint left behind by mining activities. A recent Bloomberg study has shown, however, that the carbon footprint left behind by the Bitcoin blockchain has stalled in recent years. Bitcoin Unlikely To Burn The Oceans It's no news that Bitcoin mining is now a big industry on its own, with some mining firms even contributing to the economy and grid of their locations. Major BTC mining companies have also turned years of profits, which have attracted many investors, including large investment firms. The issue of climate change and rising temperature have been the focus of many activists for years, with many accusing the energy-intensive activities of BTC mining of contributing negatively. As a result, regulatory agencies have been more insistent that mining corporations investigate safer and cleaner alternatives to fossil fuels for their energy needs. To this end, Jamie Coutts, an analyst for Bloomberg, revealed that the percentage of Bitcoin transactions that use sustainable energy has increased steadily since 2021 and is now over 50%. A new report has dropped on the Bloomberg @TheTerminal this morning - a further examination of this symbiosis between #Bitcoin mining and the global #EnergyTransition ...
---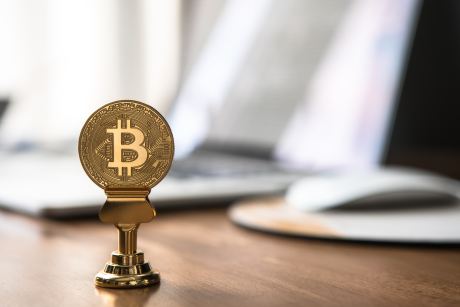 This Bitcoin Indicator Is On The Verge Of A Bullish Breakout


A Bitcoin on-chain indicator is currently attempting a breakout that could turn out to be a bullish signal for the asset's value. Bitcoin Active Entities Is Trying To Escape Network Stagnation Range In a new post on X, Jamie Coutts, a Bloomberg Intelligence analyst, has discussed the BTC active entities metric, and how it has a strong relationship with the coin's price. The 'active entities' here are a measure of the unique total amount of Bitcoin addresses that are participating in some kind of transaction activity on the blockchain. Naturally, both senders and receivers are counted by the metric. When the value of this metric rises, it means that an increasing number of users are engaging with the network. Such a trend is a sign of growing adoption for the asset. On the other hand, declining values of the indicator imply that interest in the cryptocurrency may be waning, as fewer addresses are becoming active on the blockchain. The analyst has pointed out that the active entities metric has a high r-squared value with Bitcoin. From the table, it's visible that the r-squared value for the active entities is 0.55. What this means is that 55% of all fluctuations in the cryptocurrency's price can be explained by this variable. There are only a few metrics with a higher r-squared value, making the active entities an indicator with one of the strongest statistical relationships with BTC. 'Importantly, this is also a stable relationship over time (ex the wonky pre-2012 data),' ...
---
Zetachain Raises $27 Million to Develop a 'Chain to Manage Them All'


Zetachain, a project that seeks to build one chain to interoperate with all other blockchains, announced it raised $27 million in a Series A funding round. Blockchain.com, Human Capital, Vy Capital, Sky9 Capital, and Jane Street Capital, among others, participated in the funding round. Zetachain will use the funds to launch its solution on mainnet and grow its app ecosystem. Zetachain Raises $27 Million in Series A Funding Round Zetachain, an interoperability-focused blockchain project, has raised $27 million in a Series A funding round. Blockchain.com, Human Capital, Vy Capital, Sky9 Capital, Jane Street Capital, VistaLabs, CMT Digital, Foundation Capital, Lingfeng Capital, GSR, and others participated in the round. Funds will be used to launch the mainnet of the chain and also to grow its decentralized app ecosystem. Zetachain wants to tackle the isolation problem that affects blockchains, where resources are siloed and cannot be used in separate chains or applications. Zetachain states its mission is to 'establish a new standard for blockchain interoperability where users can access all of their assets and data from one wallet on a single platform.' This includes non-smart-contracts-enabled blockchains, like Bitcoin and Dogecoin. Zetachain's architecture allows the users to leverage these assets without using structures to bridges or wrapped tokens and the security liabilities they present. A Growing Testnet Ecosystem While Zetachain's solutions are still in testne...
---
LBank Revives IEO: A Look at the IEO Powerhouse LBank and its Historical...


As the cryptocurrency market has witnessed a decline for over a year, many investors have chosen to liquidate their assets or move to alternative markets. However, 2023 has painted a different picture, positioning cryptocurrency as one of the best-performing investments. According to CoinMarketCap, the total crypto market capitalization rebounded from a low of $780.9 billion to a staggering $1.2198 trillion. Amid this resurgence, LBank, after a few years of dormancy, has announced the reboot of its IEO. With LBank's IEO making a comeback, let's dive deep into its historical performance to gauge its potential. Historical Gains of LBank IEO - 8 IEOs with an Average Surge of 1274% Here's a breakdown of LBank's past eight IEOs and their respective gains: Key Insights from the Data: Extreme Performers: VEN stands out remarkably with an opening surge of 100% and a jaw-dropping peak surge of 5300%. DBC, with its 300% opening and 2096% peak, also highlights the potential of high return for investors when the right project is picked. Steady Climbers: Projects like BLOC, SEER, and INK might not have the most impressive opening surges, but their peak surges underline the importance of holding onto investments and the potential for long-term gains. Consistent Performers: Both CMT and DDD had modest opening surges but still managed to deliver reasonable peak surges. These indicate that even projects that start with a quieter entry can offer profitable opportunities. Risky Endeavors: Whil...
---
MetaZone Secures Funding to Expand the World's First Tokenized App Platf...


[PRESS RELEASE - Singapore, Singapore, May 30th, 2023] MetaZone announced today the completion of its US$3 million seed round co-led by metaverse industry leaders, Sfermion and CMT Digital, to expand their tokenized app platform pioneering the META, (Metaverse Enabled Tokenized Application). Top web3 funds Tess Ventures, IOSG Ventures,IVC (Infinity Ventures Crypto), Polygon Studios, MHC Digital, and LucidBlue Ventures also participated in the round. MetaZone is the first and only platform that enables creators and developers to mint non-fungible tokens (NFTs) for functional 3D digital content and apps that can be distributed in the metaverse. Using the MetaZone platform, each creator's META is assigned an NFT that represents its value, ownership, and access rights. These NFTs can be purchased and used to install each app on digital land where it can be utilized by the owner and visitors of that land. MetaZone is also focused on building a set of developer tools that will provide standardized application-grade development frameworks that will enable creators to produce, distribute, and host virtual content (METAs) simultaneously in multiple virtual worlds, including Decentraland, Spatial, OnCyber, Vault Hill City and Yuga Lab's The Otherside. Andrew Steinwold of Sfermion believes " …supporting the development of metaverse applications will bring the web3 industry toward an inflection point, creating value and engagement needed for metaverse mass adopti...
---
Vauld Scores Another Creditor Protection Extension From Singapore High C...


Distressed crypto lending platform Vauld was granted another period of extension of creditor protection from the Singapore High Court until March 24, during which the company will work out revival plans. Vauld halted withdrawals for its customers last summer after being hit by an unprecedented $200 million worth of withdrawals in under two weeks amidst excessive turmoil in the market. The lender, backed by Coinbase Ventures, PayPal cofounder Peter Thiel's Valar Ventures, and CMT Digital, among others, had assets worth around $330 million and liabilities worth $400 million. The deal with its rival lender Nexo fell flat, following which it filed for protection against creditors in Singapore. The first moratorium was granted for three months. Vauld contended that Nexo failed to provide the necessary details to back its claim of solvency. This prompted the former to discontinue discussions. During the last creditor protection, which expires on Feb 28, Vauld revealed entering into advanced stages of negotiations with potential crisis managers. It received bids from two digital asset fund managers for a potential takeover. In a statement to CryptoPotato, Vauld said, 'This Restructuring Plan is contingent on the Restructuring being implemented only upon passing of a Scheme at a meeting of creditors to be convened by Defi Payments upon which all Creditors will be bound by the terms of the Scheme.' The creditors filed an affidavit last week to prevent the company from filing anothe...
---
Peter L. Brandt Claims Bitcoin Is Putting In Its Cycle Low 'Now'


Career commodities trader Peter L. Brandt is now claiming that Bitcoin is putting in a 'low for this cycle now,' according to a new TradingView post. This call for a bear market bottom is already being met with skepticism, but given the chilling accuracy at which Brandt had made related to his cryptocurrency bets in the past, there could be more validity than investors are ready to accept. Peter L. Brandt TradingView Post Calls For Cycle Low In BTC In a new TradingView post currently trending on the charting platform's editor's picks section, career commodities trader Peter L. Brandt says that the cycle lows for the crypto market are taking place 'now.' Although Brandt doesn't directly state that the bottom is already in, he does believe that Bitcoin's behavior is 'predictable' and should see a strong advance after the recent, nearly 80% decline. Brandt famously called for an 80% decline in BTCUSD in late January 2018 after the 2017 parabolic advance was violated. Back then, Brandt called it a 'general TA rule, eventually nailing his sub-$4,000 target some eleven months later in December of the same year. What The Career Trader Expects For Bitcoin In 2023 And Beyond 'I do not expect Bitcoin to run away to the upside, but rather work higher toward late 2023/early to mid 2024 when the ATHs are retested,' he explained, sharing the chart above to justify the analysis. The Factor LLCCEO is a classical chartist, and in his TradingView post shares a 6-month timeframe bar chart. O...
---
Horizon Blockchain Games Raises $40 Million From Ubisoft, Take-Two and O...


As NFT games boom, the traditional video game industry is starting to take an interest in Web3 development, investing large sums of money in blockchain gaming companies. On October 04, Horizon Blockchain Games, a startup focused on Web3 game development, announced the raising of $40 million in a Series A funding round, which involved large traditional video game companies such as Ubisoft and Take-Two Interactive. According to Horizon's press release, the funding round was led by Brevan Howard Digital and Morgan Creek Digital. It featured investors from the Web3 industry and the tech space in general, including Polygon, Xsolla, BITKRAFT, Initialized Capital, Quantstamp, Everyrealm, Sky9 Capital, Round13 Capital, Xchange, Translink, CMT Digital, and J17, among others; however, the most notable for the gaming community was Ubisoft and Take-Two. Ubisoft has developed some legendary titles in the gaming industry, such as Assassin's Creed, Rainbow Six, Splinter Cell, and Far Cry, among many others. It has also invested in the blockchain space, even launching in-game NFT and helping in the security of the Tezos blockchain. At the same time, Take-Two owns 2K Games and Rockstar, which have several very popular titles such as Grand Theft Auto, NBA 2K, BioShock, Max Payne, and The Elder Scrolls, to name a few. In addition, the financing round featured individual investments from key figures such as Aleks Larsen, co-founder of Sky Mavis and Axie Infinity, Tobias Lütke, CEO of...
---
Report Claims Russia and Iran Plan to Establish a Global Gas Cartel, Mos...


Following Russian president Vladimir Putin's statements at the end of June that indicated members of the BRICS nations have formalized plans to create a new 'international reserve currency,' Russia is reportedly building the foundations of a global gas cartel with Iran. Financial journalist and best-selling author Simon Watkins claims the 'alliance aims to control as much of the two key elements in the global supply matrix as possible.' At the same time, Russia intends to create a precious metals exchange called the Moscow World Standard (MWS).US Dollar and Ruble Remain Robust, Massive Commodity Price Spike 'Hurt the European Economy the Most' Last week economists from the Ministry of Economic Development of Russia noted that the country's gross domestic product (GDP) decline would be a lot less than previously estimated. Furthermore, Russian president Vladimir Putin once again criticized the United States and stressed the U.S. needs 'conflicts to retain their hegemony.' Amid the Ukraine-Russia war, the U.S. dollar has been robust and the Russian ruble has been one of the best-performing fiat currencies worldwide. The sanctions against Russia don't seem to be affecting the Eastern Europe-positioned transcontinental country, but rather everywhere else in Europe. For example, Forbes author Kenneth Rapoza explained in a report published on Tuesday that 'Europe's markets and energy security [has been] disrupted by Russia sanctions.' The sanctions, Rapoza insisted, 'set off a mass...
---
India Freezes Peter Thiel-Backed Vauld's Crypto and Bank Assets Worth $4...


India's Enforcement Directorate (ED) has frozen crypto exchange Vauld's crypto and bank assets worth about INR 370 crore ($46,439,181). Vauld halted deposits and withdrawals last month. The Indian law enforcement agency is reportedly investigating more than 10 cryptocurrency exchanges.Indian Authority Freezes Another Cryptocurrency Exchange's Assets The Enforcement Directorate (ED), a law enforcement and economic intelligence agency of the government of India, has frozen the assets of another cryptocurrency exchange. The agency announced Friday that it has conducted searches at various premises of Yellow Tune Technologies in Bangalore and has issued an order to freeze its bank balances, payment gateway balances, and crypto balances of Flipvolt Technologies' crypto exchange totaling 370 crore rupees ($46,439,181) worth of assets. Flipvolt Technologies is the India-registered entity of Singapore-headquartered Vauld, a cryptocurrency trading, borrowing, and lending platform. ED explained that approximately 370 crore rupees were deposited by 23 entities into the INR wallets of Yellow Tune Technologies held with Flipvolt Technologies' crypto exchange. These amounts were 'proceeds of crime derived from predatory lending practices,' the authority said, elaborating: Yellow Tune by using the assistance of Flipvolt crypto exchange … assisted the accused fintech companies in avoiding regular banking channels, and managed to easily take out all the fraud money in the form of cryp...
---
Coinbase-Backed Indian Crypto Exchange Vauld Lays Off 30% Workforce


The extreme pullback in the cryptocurrency market in the past few months has forced Coinbase, Bybit, and CryptoCom to reduce headcount. Now Indian trading platform Vauld has joined the league and announced a hefty 30% lay-off, which counts Pantera and Coinbase, among others, as investors. Vauld Lay-off According to a corporate communication available on its website, co-founder and CEO Darshan Bathija said the decision to reduce the workforce was taken last Friday (June 17), and it was prompted by the economic slowdown and prolonged market downturn. Besides, Vauld will also implement a 50% cut in executive remuneration, pause most vendor engagements, slow down hiring, and reduce spending on marketing. The reduction has been effected in every team in the organization with a bias towards marketing and HR as the company plans to slow down efforts associated with these teams, Bathija added. Earlier this month, Coinbase reduced its global workforce by 1,100, of which 8% are believed to be from its India operations. Bybit laid off an undisclosed number of its 2000-strong workforce while CryptoCom reduced its staff members by 5%, which works out to be around 260 employees. Similarly, crypto exchange Gemini announced its first-ever job cuts where it will lay off 10% of its existing staff. Fighting Crypto Winter The Singapore-headquartered startup blamed uncertain market conditions and 'uncertainty in the eyes of customers' due to the current upheaval...
---
Amulet, Rust-based DeFi Insurance Protocol, Raises $6M in Seed Funding, ...


[PRESS RELEASE - Please Read Disclaimer] AMULET, a new DeFi (decentralized finance) insurance Protocol for rust-based ecosystems, has successfully raised $6m in its first funding round. The seed round is led by gumi Cryptos Capital, joined by Republic Capital, Solana Ventures, DeFiance Capital, Animoca Brands, UOB and Signum Ventures, Mirana Ventures, NGC, Longhash, Signum, SevenX Ventures Digital Strategies, CMT Digital, Matrixport Ventures, a41 Ventures, Solar Ecofund, Daedalus Angels, Cobo Wallet, Re7 Capital, and a few ecosystem partners such as Serum and Acala Network. Amulet is being built with a vision of simple, reliable insurance for everyone in Web3. The solution will be the first built on the Solana network and has been supported by Solana Ventures, who are also investors in the project. In the past year, Solana TVL (Total Value Locked) has been growing faster than Ethereum (ETH) but there is currently no native insurance protocol. Amulet is the first. Amulet utilises Solana's PoS network to provide stable returns and provide insurance services with their unique Protocol Controlled Underwriting and Future Yield Backed. Claim mechanism, which minimizes the risk for the underwriting capital providers. In 2021, there was over $10bn lost due to various hacks and frauds in the crypto space, including $2.6bn in exploits on DeFi protocols (according to this Immunefi report). A lack of sustainable design and coverage gaps has led to insurance being persistently under...
---
Gas-to-Bitcoin Mining Firm Crusoe Energy Systems Raises $505 Million


On Thursday, the bitcoin mining and flare gas mitigation firm Crusoe Energy Systems Inc. revealed it secured $505 million in new capital from strategic investors. According to the announcement, the Series C equity funding round was led by the climate technology venture capital firm G2 Venture Partners (G2VP). Crusoe Energy Systems Secures $505 Million From Strategic Investors Following the report that said Crusoe Energy Systems was working on a gas-to-bitcoin mining pilot with the gas giant Exxon, Crusoe has announced the company has raised $505 million in new funding. The Series C financing round was led by G2 Venture Partners (G2VP) and the latest funding brings Crusoe's total capital raised to $747.5 million. The Series C announced on Thursday closed at $350 million, but Crusoe also secured credit facilities that are expandable up to $155 million. Crusoe says the new capital will accelerate the company's mission to 'align the future of computing with the future of the climate.' In addition to G2VP, the firms Valor Equity Partners, Lowercarbon Capital, Polychain Capital, Bain Capital Ventures, Founders Fund, MCJ Collective, Winklevoss Capital, Zigg Capital, DRW Venture Capital, Atreides Management, Exor Seeds, CMT Digital, and Upper90 participated as well. New investors in Crusoe include Robert Downey Jr.'s Footprint Coalition Ventures, Inclusive Capital Partners, Engine No. 1, Tao Capital, Felicis Ventures, Castle Island Ventures, and Mitsui & Co. Crusoe's Data Facilities...
---
Polkadot Parachains, Venture Funds Launch $250 Million Acala Ecosystem F...


Acala has teamed up with eight Polkadot parachain teams and several supporting venture funds, to launch a $250 million aUSD Ecosystem Fund. It will be used to back upcoming startups focused on building applications with strong stablecoin use cases on any Polkadot or Kusama parachain. $250M 'aUSD Ecosystem Fund' The participants of the funds are looking for Solidity or Substrate-powered applications driving yield or utility for Acala's multi-collateralized stablecoin - aUSD. These include money markets, DEXs, derivatives, asset management, DAOs, payments, and other use cases. According to the release shared with CryptoPotato, the fund aims to support and facilitate investment in early-stage teams building in the Polkadot and Kusama ecosystem with the aUSD stablecoin central to everything. Additionally, it also seeks to expand the two ecosystems with the help of increased cross-chain activity and growth of aUSD. Upon acceptance into the aUSD Ecosystem Fund, the Acala team, along with all its partners and supporters, will secure capital from industry-leading funds. The platforms can leverage Acala's engineering team or both Solidity and Substrate-based projects and boost its TVL by injecting aUSD liquidity. Projects will be able to expand their ecosystem through the network of the fund and grow their own brand. Among those supporting the funds are - Alameda, Arrington Capital, 1Confirmation, Alliance DAO, Blockchange Ventures, BlockTower Capital, CMS, CMT Digital, CoinFund...
---
LifeForce Games closes $5M seed funding to grow its blockchain-based gam...


LifeForce Games, a blockchain video game development studio, today announced the successful completion of its $5 million seed round. The round was led by Lemniscap with participation from CMT Digital, Sfermion, Hartmann Capital, Sterling VC, as well as Ready Player DAO and Neon DAO. Most of the $5M raised from the round will go toward building and launching LifeForce's first play-and-earn gaming title. The title will be the first in a portfolio of games, linked via a gaming-based metaverse. "LifeForce Games seeks to make metaverse and blockchain gaming experiences more accessible to all, and we are encouraged and heartened to have received support from major players in the blockchain VC and metaverse DAO spaces who also believe in our vision." - Ryan Inman, aka Boomer, Co-CEO of LifeForce Games Setting out to develop and onboard gaming experiences that are fun to play; LifeForce Games would not require players to own and use crypto, but instead, encourage its usage. The LifeForce Games team is also working on new tools that would enable NFT interoperability across other games and platforms, and offer novel monetization elements for gamers to use virtual land. With a team consisting of gaming and blockchain veterans, including senior team members from EA, Daybreak, Amazon, Sony Playstation, and Sony Online Entertainment, LifeForce Games will now leverage its new funding to scale up and realize the potential of monetized metaverse blockchain gaming. The post LifeFor...
---
South African Crypto Exchange Valr Raises $50 Million in Series B Fundin...


South African cryptocurrency exchange Valr announced recently that it has raised $50 million in a Series B round led by Pantera Capital. The capital raise means Valr is now valued at a reported $240 million. Funds Raised to Finance Valr's Expansion Into Other Markets The South African cryptocurrency exchange, Valr, recently announced that it raised $50 million in a Series B funding round. The round was led by Pantera Capital, while Alameda Research, Cadenza, CMT Digital, Coinbase Ventures, Distributed Global, GSR and Third Prime also took part. According to a report by Globalcryptotv, the cryptocurrency exchange's latest capital raise dwarfs the $3.4 million that it raised in July 2020 and places Valr's value at $240 million. The report added that Valr, which entered the South African crypto market more than three years ago, will use the capital raised to fund the platform's expansion into other markets across Africa and into emerging markets such as India. Remarking on the exchange's latest capital raise, CEO Farzam Ehsani is quoted in the report explaining how the funds enable his company to serve more clients. He said: We already help Valr's customers enter this new world of crypto from the traditional financial system using their USD or ZAR and I'm very excited that this round of funding will allow us to serve so many more across Africa and the world. Africa's Bright Future Meanwhile, Paul Veradittakit, a partner at Pantera Capital, said his organization believed that 'A...
---
NFT-based crypto social trading platform Nested raises $7.5M


Nested, a crypto social trading platform based on financial NFTs, today announced that it has raised $7.5 million in a Series A funding round. The round was led by macro and digital asset investor Alan Howard and also saw participation from Republic Capital, Kenetic Capital, and CMT Digital, among others. The platform enables users to easily build portfolios of tokens, track their performance, add, sell and swap tokens, and sell the underlying value of said portfolios at any time. Moreover, because all Nested portfolios are minted as NFTs - called 'NestedNFTs' - they are easily discoverable on the platform and can be used as a mechanism to further gamify and strengthen communities by allowing creators to share them or send them as a gift or a reward. Notable, Nested allows users to explore profiles, portfolios, and replicate one's favorite strategies. For DeFi users, influencers, or community leaders, the platform allows one to showcase portfolios, results, share knowledge, and earn royalties every time a portfolio is replicated. Using NFTs, Nested aims for it to become easier to manage a diversified crypto portfolio. "The vision of Nested is to hybridize traditional finance, decentralized finance, NFTs, and crypto to forge a financial product that is both powerful and unique: the Nested portfolio. This is a tradeable, shareable, and replicable portfolio that can be managed and monetized by advanced and novice crypto investors alike.' - Rudy Kadoch, Fo...
---
Maverick Protocol Raises $8 Million in a Strategic Funding Round Led by ...


Maverick, a decentralized crypto derivatives protocol, has raised $8 million in a recently concluded funding round led by Pantera Capital. Other prominent crypto VCs who participated in this strategic funding round include Circle Ventures, Altonomy, Coral Ventures, CMT Digital, GoldenTree Asset Management, Gemini Frontier Fund, Spartan Group, LedgerPrime, Jump Crypto, Taureon and the Tron Foundation. The funding will be used to launch Maverick's mainnet (expected in mid-2022) and scale the underlying protocol. Unlike the existing DEXs which are built on the Automated Market Maker (AMM) infrastructure, Maverick leverages a Gaussian Automated Liquidity Placement Model (ALP). The platform also features an open asset-listing function, enabling anyone to launch perpetual crypto trading pairs using an ERC-20 token as collateral. With the crypto derivatives market growing, Maverick's decentralized protocol aims to introduce a seamless ecosystem where users can trade perpetual backed by mid-cap tokens. Currently, most of the decentralized exchanges only feature up to 30 trading pairs, leaving out over 100 pairs that are listed on centralized exchanges. According to Pantera Capital co-CIO Joey Krug, the Maverick permissionless protocol has the capability to meet the growing demand for mid-cap crypto derivatives in the DeFi market, "Pantera believes Maverick is the protocol to accomplish this. Its innovative market structure is poised to capture a significant chunk of...
---
More CyberMiles (

#CMT

) News