| | | |
| --- | --- | --- |
| | Chain Games | #CHAIN |
---
| | | | | |
| --- | --- | --- | --- | --- |
| CHAIN Price: | $0.013 | | Volume: | $93.4 K |
| All Time High: | $1.06 | | Market Cap: | $4.5 M |
---
---
| | | | | |
| --- | --- | --- | --- | --- |
| Circulating Supply: | 337,537,526 | | Exchanges: | 7 |
| Total Supply: | 493,499,998 | | Markets: | 7 |
| Max Supply: | — | | Pairs: | 7 |
---
---
---
The price of #CHAIN today is $0.013 USD.

The lowest CHAIN price for this period was $0, the highest was $0.013, and the current live price for one CHAIN coin is $0.01345.

The all-time high CHAIN coin price was $1.06.

Use our custom price calculator to see the hypothetical price of CHAIN with market cap of BTC or other crypto coins.
---
---
The code for Chain Games crypto currency is #CHAIN.

Chain Games is 2.3 years old.
---
---
The current market capitalization for Chain Games is $4,539,733.

Chain Games is ranking upwards to #605, by market cap (and other factors).
---
---
There is a modest daily trading volume on #CHAIN.

Today's 24-hour trading volume across all exchanges for Chain Games is $93,438.
---
---
The circulating supply of CHAIN is 337,537,526 coins, which is 68% of the total coin supply.
---
---
---
---
---
---
Note that there are multiple coins that share the code #CHAIN, and you can view them on our CHAIN disambiguation page.
---
---
---
---
BNB Chain NFT Support Added to OpenSea


OpenSea – the world's largest NFT marketplace – is bringing NFTs based on BNB Chain to its platform. The network's collectibles will soon be available for listing and sale on OpenSea's standard core marketplace. OpenSea Meets BNB Chain Per a press release shared with CryptoPotato, OpenSea's Seaport protocol will launch BNB Chain starting in Q4 2022. Benefits to BNB NFT creators will include real-time payouts, creator payouts, collections management, and other things. "The integration will bring a large number of creators into the wider system, as well as empower the creators and NFT initiatives inside the BNB Chain ecosystem," said BNB Chain Investment Director Gwendolyn Regina on the partnership. BNB Chain is currently the largest smart contract blockchain in the world based on daily active users. However, the network has seen relatively low NFT trading volume compared to competing networks, being outcompeted by the likes of Ethereum and Solana by orders of magnitude. That said, BNB Chain also boasts much lower fees than Ethereum, removing burdensome costs for NFT users. According to BNB Chain, this will make signature confirmation actions easier to see and allow users to initialize their accounts for free. Jeremy Fine, Head of Business and Corporate Development at OpenSea, said the BNB Chain integration will give everyone a better experience on the platform. "This update will make it s...
---
Google Cloud Is Running a Solana Validator, Blockchain Node Engine to Su...


After Google Cloud announced that it would offer a product called the "Blockchain Node Engine" and further noted that Ethereum would be the first blockchain supported, the company revealed it was running a Solana validator on Nov. 5, 2022. Google said that the cloud division is currently working with Solana in order to bring the firm's Blockchain Node Engine to the Solana chain.Google Is Operating a Block-Producing Solana Validator, Firm's Cloud Division Aims to Add Solana to Blockchain Node Engine's Supported Blockchains in 2023 Google is stepping toward other blockchains after revealing the Blockchain Node Engine at the end of October. According to a tweet from Google Cloud's official Twitter account, the firm is already running a Solana validator. "Google Cloud is running a block-producing [Solana] validator to participate in and validate the network," the company tweeted. The company added: Google Cloud is working with [Solana] to bring Blockchain Node Engine to the Solana chain next year, so it will be easy for anyone to launch a dedicated Solana node in the cloud. In addition to bringing Blockchain Node Engine support to Solana, Google Cloud will be indexing the Solana blockchain and bringing the data to "Big Query" next year. The goal is to "make it easier for the Solana developer ecosystem to access historical data." Solana's native token solana (SOL) jumped in value on the announcement and SOL is up 7....
---
Major South African Supermarket Chain Accepts Bitcoin Payments (Report)


One of the largest supermarket chains in South Africa - Pick n Pay - reportedly enabled customers to settle their bills in cryptocurrencies, including bitcoin. The offering covers 39 of the company's stores located across the country. The National Children's Advocacy Center also hopped on the bandwagon, allowing people to donate digital assets. The Latest to Catch the Wave Pick n Pay hinted about the new payment option months ago when it trialed it in ten of its stores. According to a recent coverage, the service is now live and is extended to a total of 39 shops. The company partnered with Electrum and CryptoConvert to embrace the asset class. Clients can pay their grocery bills using the Bitcoin Lightning at the till point, the firm explained: 'The transaction is as easy and secure as swiping a debit or credit card. Customers scan a QR code from the app and accept the rand conversion rate on their smartphone at the time of the transaction. The service fee for each transaction is minimal, costing the customer on average 70c, and takes less than 30 seconds.' Carel van Wyk - Founder of CryptoConvert - argued that crypto payments are still in their 'infancy' in South Africa. However, cryptocurrencies have become highly popular among the local population, and similar moves could fuel the future progress of the domestic monetary network. Another organization that embraced crypto as a means of settlement is the National Children's Advocacy Center. It joined forces with 'Giving-Blo...
---
Binance Launches Oracle Network for BNB Chain Ecosystem


On Oct. 26, crypto giant Binance announced Binance Oracle, a new service that will source, verify, and feed off-chain data to smart contracts running on the BNB Chain. The company claims that the Oracles will provide a "more reliable, secure, and accurate data sourcing solution for smart contracts." The new service, which launches this month, will enable existing Web3 dApps and BNB Chain partners to access oracle data sources. The company confirmed that more than ten projects had already integrated with the Binance Oracle network. New product: #Binance Oracle - Enriching the #BNB Chain Ecosystem.https://t.co/31tVtxMSa9 — CZ Binance (@cz_binance) October 26, 2022 Competing With Chainlink? Chainlink is currently the industry standard provider for decentralized data oracles, and its community has already started to pick holes in Binance's offering. On Oct. 27, 'ChainLinkGod' questioned why anyone would launch a centralized price oracle in 2022, adding: "Docs and marketing try to make it *seem decentralized* but data is sourced and signed by Binance themselves. Introducing a single point of failure to dApps and putting user funds at risk," Binance stated that its oracle service will initially support index prices for the most popular digital assets, with the data being sourced from several centralized exchanges. Furthermore, it will utilize an in-house Threshold Signature Scheme which signs on individual data feeds to prevent sin...
---
National Bank of Kazakhstan to Integrate Digital Tenge With BNB Chain, B...


The central bank of Kazakhstan intends to use Binance's blockchain platform Bnb Chain for the deployment of its upcoming digital currency. The decision was made public on social media by Changpeng Zhao, the chief executive of the global crypto exchange which was recently licensed to work in the country. Kazakhstan to Employ Binance Blockchain Infrastructure for Its Central Bank Digital Currency Project Kazakhstan's monetary authority is going to integrate its central bank digital currency (CBDC) into the Bnb Chain developed by Binance, the founder and CEO of the world's leading crypto trading platform, Changpeng Zhao (CZ), announced on Twitter. Binance was recently granted license to provide a range of services for digital assets, including exchange and custody, while operating from the Astana International Financial Center (AIFC), the Central Asian nation's financial hub. National Bank of Kazakhstan (NKB) will integrate their CBDC on @BNBchain. #BNB https://t.co/33WMKwAczm - CZ 🔶 Binance (@cz_binance) October 27, 2022 On Wednesday, Zhao revealed that after it received the regulatory approval, the company met with the First Deputy Governor of the National Bank of Kazakhstan (NKB) Berik Sholpankulov and Binur Zhalenov, head of the bank's Payment and Financial Technologies Development Center. Representatives of the exchange introduced the central bank officials to the Bnb Chain community and discussed with them testing the integration of the digital Kazakhstani tenge ...
---
Kazakhstan to Integrate its CBDC on BNB Chain, CZ Confirms


Changpeng Zhao - CEO of Binance - revealed that the National Bank of the Republic of Kazakhstan will integrate its central bank digital currency (CBDC) into BNB Chain. The firm has strengthened its presence in the Central Asian country lately. The local regulator AIFC Financial Services Authority (AFSA) allowed it to operate a digital asset platform and provide custodial services to Kazakhstani consumers. The NBK Picked BNB Chain Zhao disclosed that Binance's team has recently held discussions with top members of Kazakhstan's central bank, including the First Deputy of the Governor - Berik Sholpankulov - and the Head of Payment and Technological Center - Binur Zhalenov. During their meetings, the exchange offered the institution to integrate its upcoming CBDC on BNB Chain. CZ reminded that the NBK has already launched a pilot version of its digital tenge in a 'controlled environment and with real consumers and merchants.' In a recent tweet, he said the bank had tapped Binance as a partner for that product. National Bank of Kazakhstan (NKB) will integrate their CBDC on @BNBchain. #BNB https://t.co/33WMKwAczm — CZ Binance (@cz_binance) October 27, 2022 Some Twitter users described the collaboration as a bullish move that could positively impact the entire crypto industry. Still, a small chunk opined that Binance should not get involved with CBDCs, arguing that such financial products lack the merits of cryptocurrencies. Binance Shook Hands With Kazakhstan's Regulator T...
---
An Unknown Miner Commands More Than 51% of BSV's Hashpower, Consecutive ...


A single miner has managed to overtake a large portion of the Bitcoinsv (Bitcoin Satoshi's Vision) blockchain capturing more than 80% of the hashrate on October 17. Today, the unknown miner's hashpower commands around 54% of the Bitcoinsv's computational power and during the last seven days, the stealth miner captured 64.5%.Unknown Hashpower Captured 64% of the Bitcoinsv Chain During the Past 7 Days, Empty BSV Blocks Renders Chain Useless at Times Bitcoinsv (BSV) has been dealing with an unknown miner trolling the project by mining empty blocks, and capturing a great majority of hashpower. Statistics from Coin Dance indicate that the miner captured 80% of the hashrate between October 17 and 18, 2022. Interestingly, the unknown miner took over the blockchain's hashrate during the defamation trial between Craig Wright, the man who claims to be Satoshi Nakamoto, and the pseudonymous Bitcoiner Hodlonaut. Wright lost the lawsuit and Hodlonaut was acquitted of all claims related to the defamation case. The self-proclaimed Satoshi, otherwise known as Craig Wright, was also ordered to pay $348,257 to compensate Hodlonaut's court expenses. While the court case was not yet decided, the unknown miner ramped up its hashrate efforts a few days before the lawsuit ended. Instead of mining blocks with tens of thousands of transactions, the miner chose to mine near-empty blocks making the blockchain unusable for long periods of time. The BSV miner leverages the BSV address '1KPST' and to dat...
---
Aptos (APT), a Famous Public Chain with Meta Background, Now Listed on M...


[PRESS RELEASE - Please Read Disclaimer] October 19, 2022 - The latest news from Aptos indicates that it will launch the mainnet in the near future. At the same time, its mainnet token APT was announced by major mainstream exchanges before it was in circulation. The cryptocurrency trading platform MEXC listed the Aptos mainnet token APT at 00:45 on October 19 (UTC). It is the world's first trading platform for Aptos. The Aptos team will build its new Layer 1 blockchain based on the original Libra whitepaper. However, unlike Libra, the project will focus not on cross-border payments but on smart contracts. Different from the current public chain such as Ethereum, Aptos inherits the underlying technical specifications of the Diem project, uses Move programming language and BFT consensus protocol, aiming to build a more scalable blockchain to meet the needs of billions of users and large enterprise customers, so as to carry out the storage and transaction of crypto assets in a convenient way. Aptos's development builds partly on technology that has been publicly developed at Diem over the past three years. The Move language is a brand-new development language focusing on the blockchain's security, scalability, and upgradeability. Earlier, Aptos stated in its medium that the original Diem team would try to restart the project in the form of Aptos, after Meta confirmed the sale of Diem-related assets. Currently, representatives of new public chains using the Move language include...
---
The Dacxi Chain Reviewed: Meet the Tokenized Crowdfunding Network Coming...


Cryptocurrencies are no longer a niche product segmented in a distant industry popular only among cypherpunks and tech aficionados. They've become mainstream. Largely due to their explosion in prices during the 2021 bull run, Bitcoin famously topped $69,000, they've cemented their place in the world of fintech. However, now more than ever, the industry needs to prove its worth and separate investment opportunities from speculation. At a time when regulators turn their sights to crypto, the space needs clear-cut solutions that allow retail (and institutional) investors to clearly differentiate. Dacxi Chain brings forward the first-ever global tokenized crowdfunding ecosystem designed to do just that. It creates a global pool of investors and connects them with visionary business people who require funding to take their innovative products and services to the next level. The Dacxi Chain uses blockchain tokenization technology to create digital versions of company shares, making the process quick, seamless, cost-efficient, and – importantly – genuinely global. It's powered by its own native cryptocurrency, Dacxi Coin. What Problems Does Crowdfunding Face Today? Crowdfunding was a strong concept with great promise. But it never reached the wild heights it aimed for. It was never eventuated as a legitimate way for investors to profit and entrepreneurs to gain funding. Largely, it was an issue of scale. The current crowdfunding system has lon...
---
The BNB Smart Chain Hard Fork Tomorrow: What You Need to Know


The BNB Smart Chain will go through a hard fork tomorrow. The upgrade will take place at around 08:00 AM (UTC) at block height 22,107,423. The changes are aimed at mitigating the cross-chain infrastructure between the Beacon Chain and the Smar Chain in an attempt to re-enable the cross-chain back. What is the BNB Smart Chain Moran Hard Fork? According to a release on Github, the BNB Smart Chain will go through a hard fork tomorrow - October 12th. The upgrade is called Moran, and it represents a 'temporary urgent patch.' This release is a temporary urgent patch to mitigate the cross-chain infrastructure between Beacon Chain and Smart Chain so that the cross-chain can be re-enabled back. It is a hard fork release for both testnet and mainnet. The changes that Moran will bring to the network include a fix of the vulnerability in 'the iavl hash check,' intended to eventually migrate it to ICS23 specifications. Additionally, it will introduce a block header in the sequence check in the CrossChain Contract. Last but not least, the hard fork will also make the relater whitelisted to the genesis candidates. The Github entry also specifies that there will be further Binance Chain Evolution Proposals (BEPs) on how to define the candidates for the relayer. What To Do? Regular users needn't do anything. However, node operators will have to take a few steps. First, they would have to download the binary contained in the Github entry. After that, they would have to stop the...
---
The Dacxi Chain Unveiled as the World's First Global Equity Crowdfunding...


PRESS RELEASE. The world's first blockchain-based global equity crowdfunding network – the Dacxi Chain – has been unveiled. The Dacxi Chain is a unique global ecosystem that creates digital tokenized versions of company shares, which can then be quickly and easily bought and sold all over the world. Connecting investors, entrepreneurs and deal makers from across the globe. A singularly complex technical challenge, the Dacxi Chain has taken the company's tech team four years to develop. The advanced technical features within Dacxi Chain are built on the unique capabilities of blockchain. Dacxi CEO Ian Lowe says, "When we set out to create a global ecosystem to deliver thousands of funding deals to hundreds of thousands of investors around the world, there are many significant problems to solve. Emphatically, blockchain is the path to unlocking the limitless potential of equity crowdfunding." The Dacxi Chain ecosystem must be equipped to deal with tokenized assets, cryptocurrency-based investments from multi-language and multi-currency investor pools, and a range of different regulatory environments. As such, the Dacxi Chain's development has required the origination and development of a series of new technological processes. Fernando Pacheco, Dacxi Chain's Chief Product Officer says, "The Dacxi Chain aggregates investor pools drawn from multiple territories around the world, and connects them to entrepreneurs who have via...
---
BNB Chain to Conduct Governance Votes on What to Do With the Stolen Fund...


After losing millions of dollars worth of assets in a cross-chain hack, the team behind BNB Chain - formerly Binance Smart Chain (BSC) - plans to conduct on-chain governance votes to determine what to do with the stolen funds. Recall that BNB Chain temporarily halted all network operations after an attacker exploited a vulnerability on the BSC Token Hub cross-chain bridge to siphon two million BNB valued at $600 million. BNB Chain Hacker Absconds With $100M The hacker still had about $400 worth of assets on the network before the suspension, which made it impossible for them to transfer the funds to other chains. According to reports, the attacker was able to exit with around $70 million to $80 million across several networks. However, cyber security firm Hackenclub said the perpetrator made away with $110 million through Fantom, Ethereum, and Polygon. Shortly after resuming network operations, the BSC team announced plans to hold governance votes on four critical decisions relating to the hack, including bounties for future attacks. The Way Forward In the coming days, an upgrade on the BNB Beacon Chain (BEP2) will allow the network validators to vote on what will be done with the stolen funds, whether they will be frozen or not, or "auto-burn" them. The validators will vote on the launch of a white hat program that will reward hackers with $1 million for discovering a "significant bug." The on-chain vote will...
---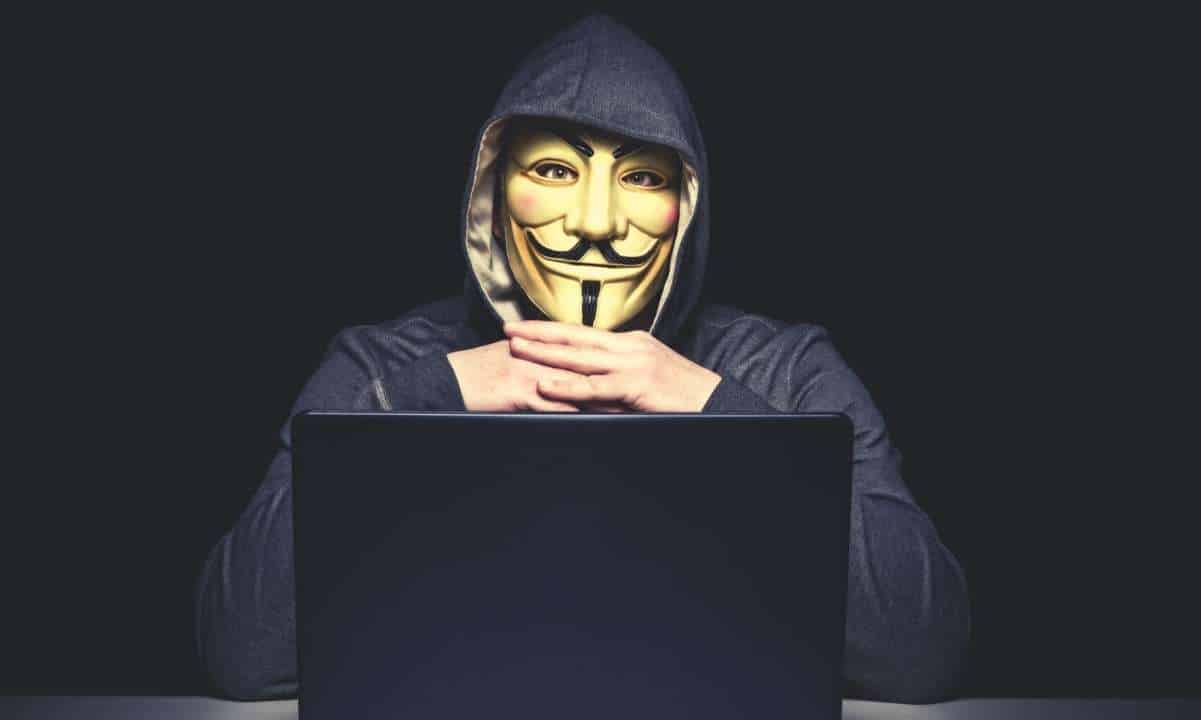 BNB HACK INU: How Someone Stole 60 ETH Following the BNB Chain Hack


The past 24 hours were quite tumultuous, with one of the largest blockchain networks - BNB Chain - suffering a security breach that saw the millions worth of cryptocurrency being compromised. And while the process of freezing and recovering the stolen assets is ongoing and the network is back to its normal functioning, someone took the opportunity to pull off another scam. Enter the BNB HACK INU Token BNBHACKINU - a token created in a clear reference to both the recent BNB Chain hack and popular dog-themed memecoins - becomes the latest scam that perpetrators pulled off to steal crypto off of innocent people. Delivering the information was a Twitter user by the name of lorem who detailed how the entire thing went down. According to him, the hacker who was responsible for the BNB Chain exploit, created a token called BNBHACKERINU - just two hours after the initial exploit. Because of the way the smart contract was coded, he was able to mint an arbitrary number of tokens and add them to the owner's balance. After that, the perpetrator called three other functions that allow the owner to take the BNBHACKINU tokens out of any holder's wallet and transfer them to any other wallet. At this point, I knew this was definitely a rug waiting to happen. The owner was constantly calling these methods and each time the stolen tokens were sent to a brand new wallet with 0 ETH. I only went through a few of the transactions but of the fresh wallets I looked at, there were over 7 mil...
---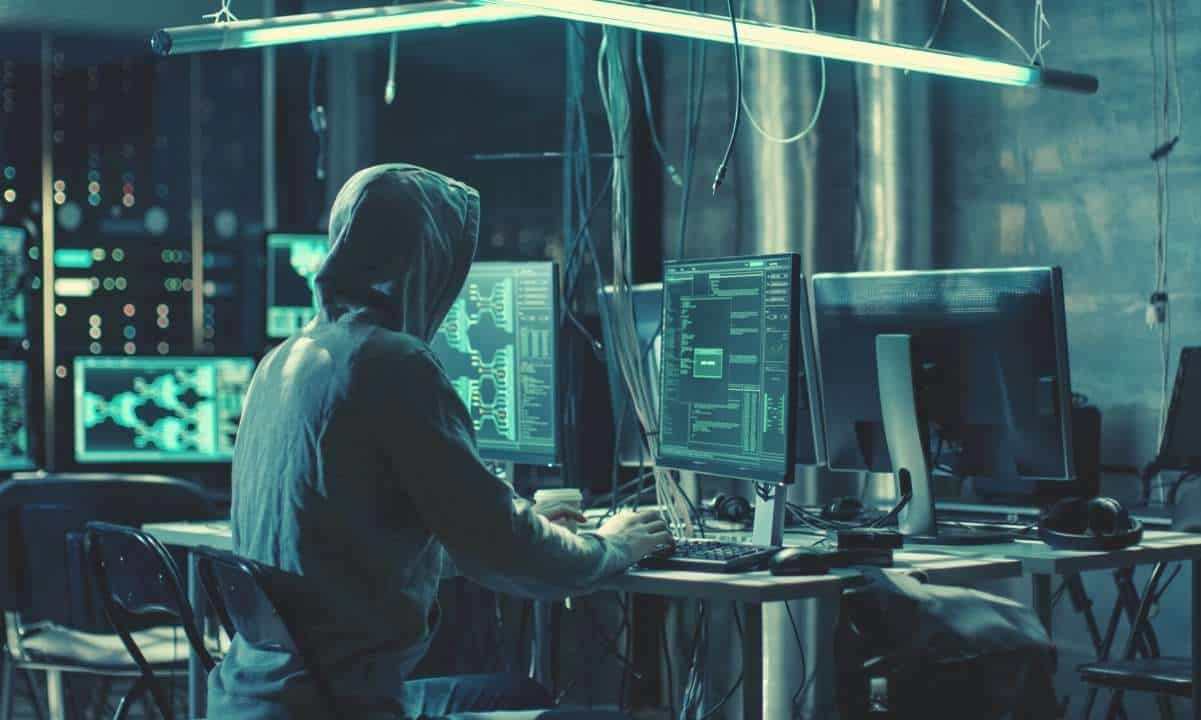 Multi-Million BNB Chain Hack and Bitcoin's Battle for $20K: This Week's ...


In terms of overall market movements, not much was happening in the past seven days. The total capitalization remained somewhat flat, around $990 million, unable to recover above the coveted $1 trillion mark. Bitcoin's price, as well as that of the majority of altcoins, also failed to post a significant difference. At the time of this writing, Bitcoin's price trades at around $19,700 - more or less where it was this time last week. The volatility is currently gone from the cryptocurrency market, and Bitcoin is no exception. The bulls attempted to rally above $20,000 and even managed to keep the price above this level for a couple of days, reaching a weekly high at just shy of $20,500 (on Binance). Unfortunately, today, the price tumbled below $20K when the United States Bureau of Labor Statistics posted information about the jobs added through September. The number exceeded expectations, and market participants perceived it as a sign that the current measures to curb inflation and encourage spending are insufficient, hence pushing the price down. Much like BTC, ETH is also charting a 0.2% increase over the past seven days, indicating a flat trend of rangebound trading. Most of the altcoins followed suit. The most exciting thing, albeit in the bad sense of the word, was yesterday's hack of the BNB Chain. Someone managed to exploit a security vulnerability in the BNB Bridge and siphoned at least $100 million worth of cryptocurrency. Developers were quick to react and froze some...
---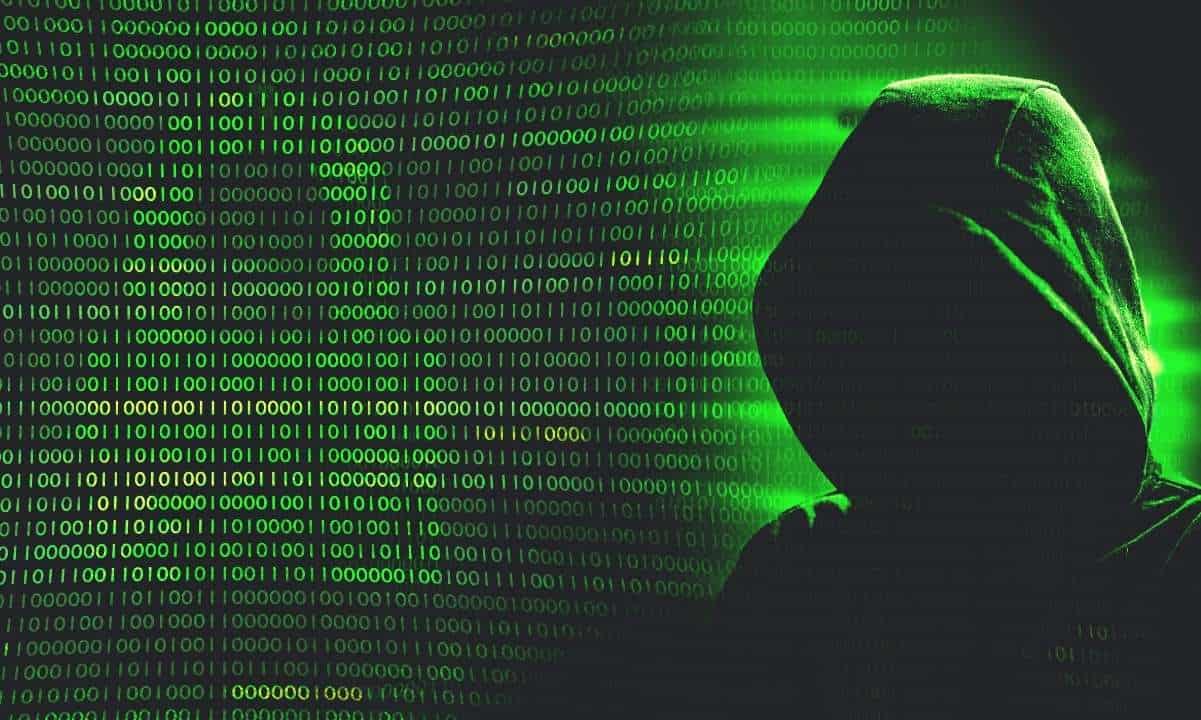 Here's How the Multi-Million BNB Chain Hack Went Down: Paradigm Research...


The BNB Chain was temporarily paused after an exploit on its cross-chain bridge. The current impact estimate is around $100 million and $110 million equivalent of cryptocurrency. According to the latest update, the BNB Chain has resumed working as usual, but let's have a look at how the hack went down, according to a popular researcher. The Exploit Paradigm Researcher Sam Sun stated that the attacker somehow convinced the Binance Bridge to send out 1 million BNB to an address they controlled. They repeated the step twice. After comparing the attacker's transactions with legitimate withdrawals, Sun noticed that the height used by the attacker was always the same - 110217401. However, the heights used by legitimate withdrawals were much bigger, such as 270822321, the researcher pointed out. He further noted that the attacker's proof was notably shorter than the legitimate withdrawal's proof, meaning that they had found a way to 'forge a proof' for that specific block - 110217401. Binance has a special precompile contract that is used to verify IAVL trees. When a user verifies an IAVL tree, they need to specify a list of 'operations.' The Binance Bridge typically expects two of them: an 'iavl:v' operation, and a 'multistore' operation, Sun specified. The attacker managed to exploit the bug in the Binance Bridge that verified proofs allowing attackers to forge arbitrary messages., While the attacker only forged two messages, the researcher claimed that the damage could have been ...
---
BNB Chain Functioning Back to Normal Following the Recent Hack


The BNB Chain is back to operating normally following a halt that happened because of a massive security breach. Validators are confirming their status while the community infrastructure is upgraded as well. As CryptoPotato reported yesterday, the BNB Chain was temporarily paused following the $600 million hack. Binance first revealed the halt due to irregular activity, and it was later established that millions worth of BNB were drained. The community, including developers and project owners, was quick to respond, and a lot of the funds have been frozen already, as confirmed by CZ himself. Now, the network is back to running normally, according to an update on the official Twitter account: BNB Smart Chain (BSC) is running ok from 20+ minutes ago. The validators are confirming their status and the community infrastructure are upgrading as well. The post BNB Chain Functioning Back to Normal Following the Recent Hack appeared first on CryptoPotato.
---
Binance Coin Drops 4% Following BNB Chain Hack (Market Watch)


While bitcoin continues to trade around the coveted $20,000 line, Binance Coin is among today's worst performers following yesterday's hack against the BNB Chain. Most other larger-cap alts are also with slight declines, and the crypto market cap has settled at approximately $950 billion. BNB Drops as BNB Chain Gets Exploited Arguably the biggest news in the cryptocurrency space yesterday came when Binance announced halting the entire Binance Smart Chain following an exploit. Initial reports claimed that the attacker managed to steal roughly $600 million worth of BNB. Although BNB Chain's official Twitter page indicated that the network has been resumed, the native token that supports it - BNB - has suffered the most from the larger-cap alts. The asset dropped from $293 to $278 minutes after the attack became public. Despite recovering some ground to $285 as of now, BNB is still 4% down on the day. Most of the larger-cap alts are with slight losses as well. These include Ethereum, Ripple, Cardano, Solana, Dogecoin, Polkadot, and Shiba Inu. Tron, Uniswap, and OKB are among the few exceptions with insignificant gains. Overall, the cumulative market capitalization of all crypto assets has seen $15 billion gone in a day and is down to $950 billion on CoinMarketCap. Cryptocurrency Market Overview. Source: Quantify Crypto Bitcoin Calm at $20K It was just four days ago when the primary cryptocurrency struggled to maintain $19,000 after a few consecutive dips below that level. Howeve...
---
BNB Chain Halts Operations Following Massive Exploit


Binance's signature Binance Smart Chain is the latest to suffer from an exploit, and the chain is 'temporarily paused,' according to the official BNB Chain Twitter account and Binance's CZ. Early hours following the hack look to show 2M BNB, or over $500M at time of publishing, through the Binance Bridge. Furthermore, many have criticized the response around the matter. Let's take a look at the details we know thus far. Binance Bridge Can't Avoid The 'Bridge Problem' One of the biggest issues around crypto vulnerabilities often seems to be bridges - where movement from one chain to another adds a layer of complexity that has proved to be a challenge. According to Paradigm researcher @samczsun (who provides a detailed thread on the the exploit), the BSC Token Hub bridge was tricked to send the attacker two transactions of 1M BNB each. However, in early reports it seems that the tokens were not owned user tokens, but rather tokens not in existence before the exploit. Binance's BNB token faced impacts from today's exploit. | Source: BNB-USD on TradingView.com Criticism Around Halting The Chain BSC reps went on to explain that they 'coordinated with validators to temporarily suspend BSC,' which led to many critics emerging around the degree of centralization surrounding the chain. This is not financial advice. This op-ed represents the views of the author, and may not necessarily reflect the views of Bitcoinist. Bitcoinist is an advocate of creative and financia...
---
BNB Chain Halts Operations Due To Potential Hack


Binance's signature Binance Smart Chain is the latest to suffer from an exploit, and the chain is 'temporarily paused,' according to the official BNB Chain Twitter account and Binance's CZ. Early hours following the hack look to show 2M BNB, or over $500M at time of publishing, through the Binance Bridge. Furthermore, many have criticized the response around the matter. Let's take a look at the details we know thus far. Binance Bridge Can't Avoid The 'Bridge Problem' One of the biggest issues around crypto vulnerabilities often seems to be bridges - where movement from one chain to another adds a layer of complexity that has proved to be a challenge. According to Paradigm researcher @samczsun (who provides a detailed thread on the the exploit), the BSC Token Hub bridge was tricked to send the attacker two transactions of 1M BNB each. However, in early reports it seems that the tokens were not owned user tokens, but rather tokens not in existence before the exploit. Binance's BNB token faced impacts from today's exploit. | Source: BNB-USD on TradingView.com Criticism Around Halting The Chain BSC reps went on to explain that they 'coordinated with validators to temporarily suspend BSC,' which led to many critics emerging around the degree of centralization surrounding the chain. This is not financial advice. This op-ed represents the views of the author, and may not necessarily reflect the views of Bitcoinist. Bitcoinist is an advocate of creative and financia...
---
Binance-Backed BNB Smart Chain Paused Over Potential Multi-Million Dolla...


On Thursday, 6:19 p.m. (ET), the official Twitter account for the Bnb Smart Chain explained that the team was temporarily pausing the blockchain, after citing that it noticed irregular activity. Sources say that more than $600 million in Bnb tokens were reportedly stolen from the chain's cross-chain bridge. The Bnb Smart Chain team detailed on Reddit that funds 'taken off BSC are between $100M – $110M.' Bnb Smart Chain Temporarily Pauses Amid Hack Rumors The crypto token BNB is down 4% lower against the U.S. dollar during the last 24 hours following an alleged cross-chain bridge attack that saw around 200 million BNB worth $600 million siphoned. Reports further noted that 'Tether blacklisted the account' and it pushed Binance to pause the entire chain. Through the official Bnb Smart Chain Twitter account, the team announced the chain pause. 'Due to irregular activity, we're temporarily pausing BSC. We apologize for the inconvenience and will provide further updates here. Thank you for your patience and understanding,' the account said at 6:19 p.m. The official Bnb Smart Chain Twitter account added: To confirm, we have suspended BSC after having determined a potential exploit. All systems are now contained, and we are immediately investigating the potential vulnerability. We know the Community will assist and help freeze any transfers. All funds are safe. We want to thank all node service providers for their quick and attentive response. At the time of writing, there's ...
---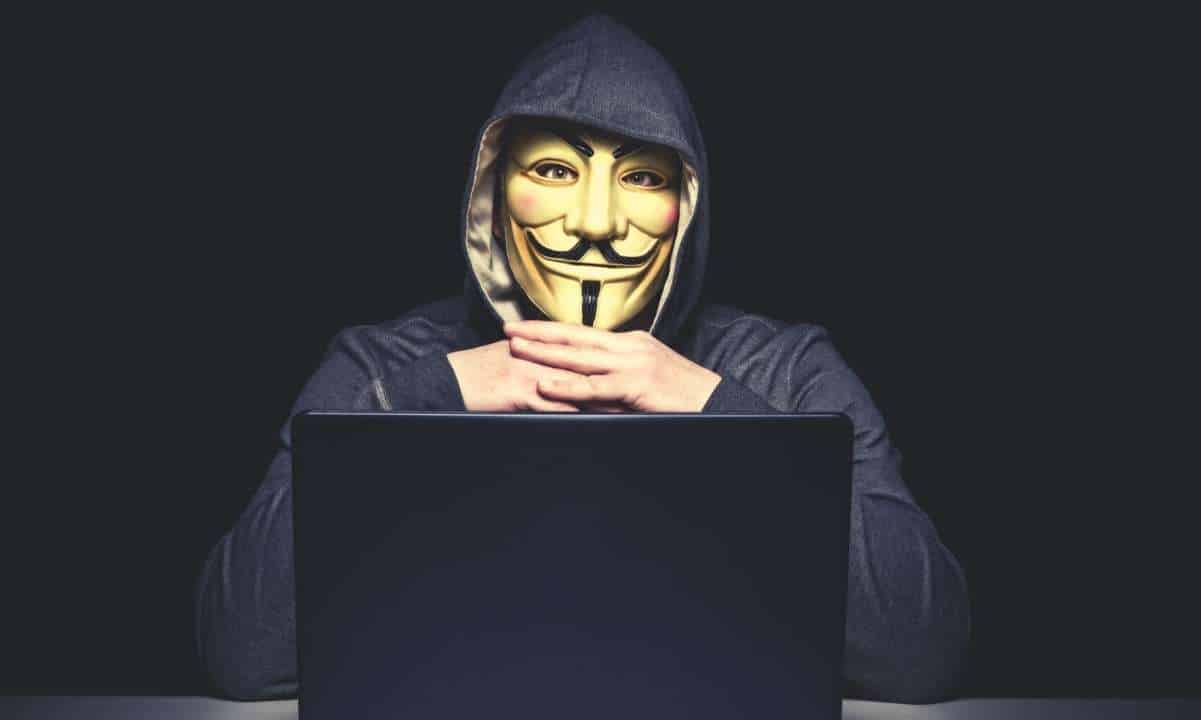 Binance Smart Chain Paused Following $600 Million BNB Hack (Report)


Binance has announced a pause across the entire Binance Smart Chain (BSC or BNB Chain) following what appears to be one of the largest exploits in DeFi history. An attacker has reportedly hacked another BNB chain user for 2 million BNB, worth $600 million. Another DeFi Catastrophe According to BNB Chain on Twitter, the "temporary" pause is due to "irregular activity," and a "potential exploit." "All systems are now contained, and we are immediately investigating the potential vulnerability," said the team. It also claimed that "all funds are safe." Due to irregular activity we're temporarily pausing BSC. We apologize for the inconvenience and will provide further updates here. Thank you for your patience and understanding. — BNB Chain (@BNBCHAIN) October 6, 2022 However, Twitter user and DeFi developer "foobar" had something else to say about the situation. He claimed an attacker had stolen 2 million BNB from "somebody" on the chain – worth roughly $600 million. "The attacker is spewing funds across liquidity pools and utilizing every bridge they can to get to safer chains," he added. The user included a screenshot from a block explorer showing the suspect held $532 million in crypto, spread across various EVM-compatible chains and L2s. These include $421 million still on the BNB chain (79%) and another $53 million (10%) on Ethereum. BNB ...
---
How Jeremy Ryan Became The World's Biggest NFT Artist on the BNB Chain


As more people familiarize themselves with NFTs and what they are, more artists have come on board. According to IntoTheBlock, there are more than 80,000 NFT collections, and this massive growth is not expected to stop anytime soon. NFTs started out as a form of digital art mainly used for entertainment purposes, but this has been changing. Now, utility NFTs are taking over the space as they offer privileges, rights, or rewards to holders. That being said, Jeremy Ryan, also known as NFT Demon, has become the biggest NFT artist on the BNB Chain in terms of minted NFTs, collections created, and fully minted collections with 10,000 pieces or more. He has created six incredibly successful collections, including Cartel Punks, Bad Ass Doggos, and Gaming Shiba, and is now working on his latest one, Super Gremlin. Jeremy's success, however, was not exactly overnight. Jeremy was diagnosed with brain cancer and zero chances of surviving. His battle against cancer ended up being a medical miracle and not only did he survive, but his life and passions took a complete turn. Before his diagnosis, Jeremy was never into art and had no artistic abilities. However, according to science and due to the nature of neuroplasticity, he was able to develop a passion for art that led to creating unique digital art. Jeremy is now known as NFT Demon and, as his name implies, creating NFTs has become his latest passion. After just one month in the space, he became the biggest NFT artist on th...
---
BUSDVerse: How to Make Highest Yield Safely on Binance Smart Chain


As the cryptocurrency market grows, the demand for products offered by digital technologies rises too. Thanks to the emergence of blockchain and cryptocurrencies, the existing financial system is changing and there are many new opportunities that were not there before. This is the reason for such a rapid growth of digital assets. Thanks to the decentralization of cryptocurrencies, DeFi projects appeared and Yield farming began to develop. The opportunity to receive passive income on Yield farming has attracted many users to cryptocurrencies. Yield farming and the possibility of getting passive income are becoming popular and attracting many users, increasing the liquidity of DeFi projects. BUSDVerse.com , using all the advantages of DeFi and Yield farming, eliminates the existing disadvantages, making investing stable and profitable. Binance Smart Chain is a fast, secure, cheap blockchain, which expands its widespread use cases. That is why BUSDVerse.com offers its users the most profitable earning opportunities and the best conditions for getting passive income. Working in the most progressive, rapidly developing industry, we give others the opportunity to earn. The higher the working capital is, the higher is our income and the income of our investors. Marketing presents plans lasting from 14 to 28 days. There are 6 types of investment: regular investment, random investment and locked investment. Plan 1 - 8% daily for 14 days. Total profit 112% Plan 2 - 7% daily for 28 d...
---
Web3 Firm Chain Reveals Multi-Year Partnership With the New England Patr...


The Web3 software solutions company Chain announced the company has partnered with Kraft Sports + Entertainment, the owners and operators of the New England Patriots, New England Revolution, Gillette Stadium, and Patriot Place. Chain details that the multi-year deal will allow the company to serve as the company's 'official blockchain and Web3 sponsor.'Chain Inks a Deal With Kraft Sports + Entertainment, Web3 Company Plans to Work With New England Revolution and the NFL's New England Patriots On Thursday, the blockchain and Web3 firm Chain said it inked a multi-year deal with Kraft Sports + Entertainment, the company led by Robert and Jonathan Kraft. The firm founded in 1998 provides operational services to the NFL's New England Patriots, the charter club of MLS's New England Revolution, and Gillette Stadium. Chain is a blockchain company that is backed by Visa and Citigroup and the company recently worked with Tiffany & Co. and the Nftiff project. By working with Kraft, Chain 'will work hand in hand to develop state-of-the-art Web3 experiences while utilizing Chain's award-winning suite of products and services.' 'We are proud to partner with Kraft Sports + Entertainment to envision the future of Web3 for Gillette Stadium, the New England Patriots, and New England Revolution,' the CEO of Chain, Deepak Thapliyal said in a statement on Thursday. 'Our team is excited to help Kraft Sports + Entertainment build cutting-edge experiences for stadium visitors utilizing Chain's prop...
---
ShareRing Enables Direct $SHR Swapping Between BNB Chain and ShareLedger


From September 22, ShareRing app users can directly swap $SHR between BNB Smart Chain and ShareLedger (SLP3) without first converting to Ethereum ERC-20 token. ShareRing said the decision to slash conversion steps from three to two would drastically boost efficiency, lower the cost of conversion, and save time. $SHR is native to ShareLedger, a Leased Proof-of-Stake blockchain that's scalable and energy efficient. Compliant with the ShareRing standard, the token is primarily used to pay transaction fees. However, because the token is cross-chain and can be held in various blockchains, including the BNB Chain, and Ethereum, all $SHR transactions can be tracked on the ShareLedger blockchain. There is a trail that prevents fraud by ensuring a simple and reliable tracking mechanism on the ShareLedger blockchain. Before this announcement, $SHR token holders were required to shift their BEP-2 token first to the BEP-20 version in the BNB Chain through the non-custodial Binance Wallet. In the second step, they had to move the newly converted BEP-20 $SHR to Ethereum as an ERC-20 token through the Multichain Bridge. Afterward, they had to move them to ShareLedger (ShareRing App) as an SPL3 token. This three-step procedure was not only tedious but consumed many resources. Notably, there was a risk of users paying high transaction fees when shifting the $SHR token via Ethereum. This is because Ethereum is the world's most active blockchain that continues to face scaling challenges, forcin...
---
Dubai 5-Star Hotel and Ukrainian Superstore Chain Embrace Crypto Payment...


Five-star hotel Palazzo Versace Dubai has started accepting cryptocurrencies as payment for stay, dining, and spa services. Guests can use BTC, ETH, and BNB to pay their bills, which will be processed through the Binance payment gateway. Palazzo Versace to Accept Crypto Payment The 146-room ultra-luxury property ln Jaddaf Waterfront will also accept crypto payments for merchandise, mainly gifts and vouchers, on its e-commerce platforms, it said in a PR. "Palazzo Versace's ability to now accept payments in virtual assets is a reflection of how the hospitality industry in Dubai is at the forefront of innovation as we move into a more digital world. Payments are just the beginning and we look forward to building on this partnership together," Nadeem Ladki, head of Business Development for Binance in the MENA region, said on the development. Ukrainian Superstore Chain to Accept Crypto In a similar development, Ukrainian retailer Varus, which has over 100 superstores in the country, will now accept cryptocurrency payments through Binance Pay. This makes Varus the first supermarket in Europe to accept Binance Pay. Customers can buy food and groceries through payments in cryptocurrencies in nine Ukrainian cities - Kyiv, Dnipro, Kamianske, Brovary, Nikopol, Vyshhorod, Kryvyi Rih, Zaporizhzhia, and Pavlograd. Last month, CryptoPotato reported that two of Ukraine's largest tech retailers, Techno ?zhak and Stylus, ...
---
ETHW Fiasco: 90% Price Drop, Replay Attacks, Justin Sun's Poloniex Suppo...


Despite being touted by some as the natural continuation of Ethereum, which stayed on proof-of-work, EthereumPoW has had a rocky start. The first few days after the hard fork, it saw multiple technical bugs, while the native cryptocurrency plummeted by 90% in days. As the Ethereum Merge was coming close, Chandler Guo - a popular Chinese miner - proposed a hard fork that will see the creation of EthereumPoW - a duplicate version of the blockchain to continue to be based on proof of stake. The fork was supposed to take place a day after the Merge, and ETH holders would have been entitled to get an airdrop of the same amount of the new token - ETHW. However, multiple users on Twitter started complaining when EthereumPoW was scheduled to go live that they were unable to open the web page. As of writing these lines, CryptoPotato also couldn't open it. There were also reports about replay attacks against EthereumPoW, but security companies like CertiK and PeckShield said they are related to incorrect ChainID, and the 'vulnerability does not lie with EthereumPoW.' Nevertheless, the hard fork received a lot of support from community members, including famous ones such as Justin Sun. He promised that the crypto exchange he has invested in - Poloniex - will list ETHW. However, citing 'market situation, consensus of users and the community,' the exchange had a change of heart and decided to go with a rival fork chain - EthereumFair (ETF). Later on, Poloniex even said users had already ...
---
Ukrainian Supermarket Chain to Accept Cryptocurrencies Through Binance P...


Varus, a retailer with over 100 supermarket stores across Ukraine, has partnered with the world's leading digital asset exchange, Binance, to launch cryptocurrency payments. Customers will now be able to order groceries online and cover the bill through a Binance Pay wallet.Ukrainians to Shop Online From Varus Supermarket Using Crypto Binance, the largest cryptocurrency exchange by daily trading volume, and Ukraine's supermarket chain Varus have announced a partnership that will allow Ukrainian shoppers to purchase food and other goods online with digital coins. Using the Binance and Varus apps, customers will be able to enjoy instant crypto payments and fast delivery in nine Ukrainian cities: the capital Kyiv, Dnipro, Kamianske, Kryvyi Rih, Zaporizhzhia, Brovary, Nikopol, Vyshhorod, and Pavlograd. To take advantage of the payment option, crypto owners will have to download and install the Binance app on their Android or iOS devices. Then, they can go to the Varus website, select the products they want to buy and send the digital money from the Binance Pay wallet. In a report on the announcement of the new payment method, the crypto news outlet Forklog noted that earlier this year the Binance Pay service was integrated by the Ukrainian chain of stores for home appliances and electronics, Foxtrot. Whitepay introduced crypto payments for products offered by major Ukrainian tech stores in August. Customers of retailers like Tehnoezh and Stylus can now use the service provided b...
---
Web 3 Platform LiveArt Brings World-leading Arts and Culture to BNB Chai...


[PRESS RELEASE - New York, United States, 15th September 2022] LiveArt, the web3 platform transforming the art market, is bringing its industry-leading tools for creators, collectors, communities, and brands to the BNB Smart Chain. The major new initiative was announced today by LiveArt Co-founder and CEO Boris Pevzner at Binance Blockchain Week in Paris and extends a range of LiveArt's web3 products and features to the BNB Smart Chain. Through its white labeled launchpad, LiveArt is empowering creators and partners to build on the BNB Smart Chain, enabling the creation of fully customized and branded web3 applications designed for both traditional collectors and crypto natives. The platform is also introducing the Binance Account Bound (BAB) tokens utility into its ecosystem and to its community of over 400,000 collectors. BAB token holders will have access to an exclusive membership that includes special whitelist access and other benefits on the LiveArt platform. LiveArt also plans to launch select NFT collections by globally-recognized artists on BNB Smart Chain, beginning with a new generative NFT collection by Huang Yuxing, the renowned artist breaking global auction records. The new initiative follows LiveArt's collaboration with BNB Chain this summer on the LiveArt Global 100, an open call to artists that drew over 500 applicants from more than 50 countries, with the top submissions currently available to acquire on the Binance NFT Marketplace. Boris Pevzn...
---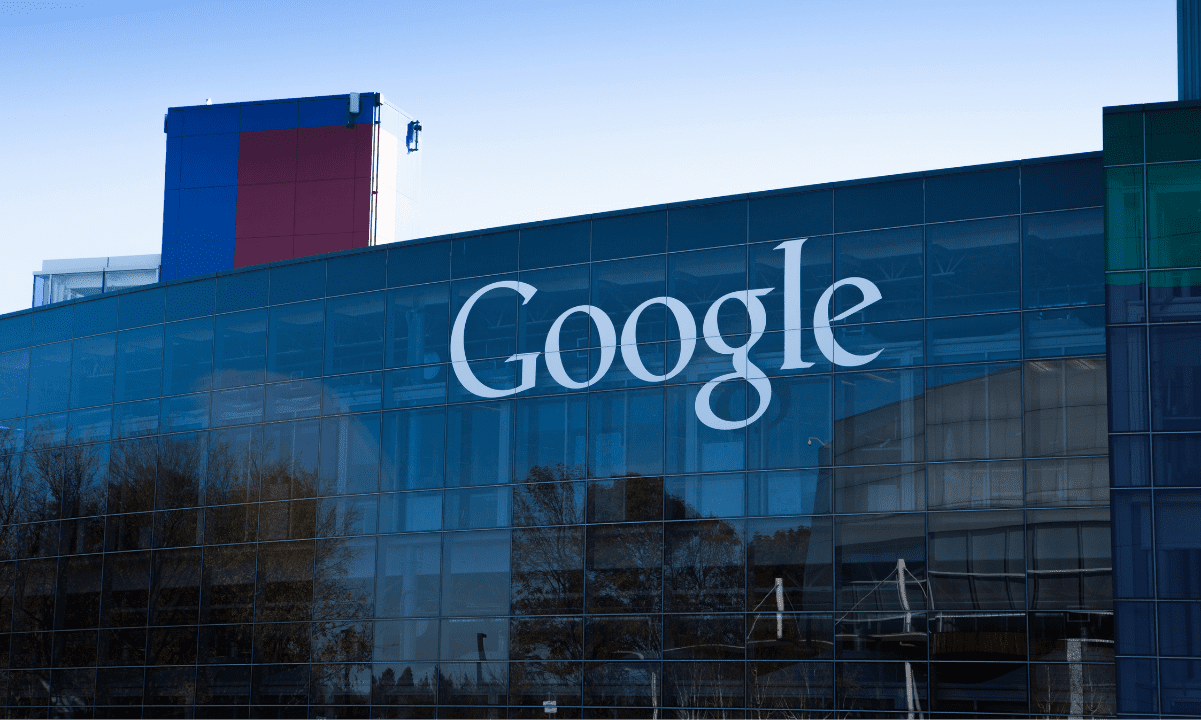 Google Cloud Partners With BNB Chain to Provide Web 3 Startup Infrastruc...


Google Cloud and BNB Chain are joining forces to accelerate the growth of web 3 startups. BNB chain developers can now leverage Google Cloud infrastructure to help scale their applications and access other forms of technical support. According to a press release from Binance, BNB Chain will now enable "accelerated access" to the Google for Startups Cloud Program. BNB Chain is a combination of the BNB Beacon Chain and BNB Smart Chain, and currently hosts over 1300 dapps. The program grants members Google Cloud credits for two years, usable for all Google Cloud services. Eligible startups can also connect with Google's technical subject matter experts and startup success team for insights on data management, data analytics, artificial intelligence, and other topics. Furthermore, projects on BNB Chain can use Google Cloud to access on-chain data analysis and data encryption. "By collaborating with Google Cloud, we can help these builders access the open, secure, and carbon neutral cloud infrastructure that's needed to strengthen and scale their businesses," said Gwendolyn Regina, Investment Director of BNB Chain. Google Cloud's Web 3 Director, James Tromans, said the partnership "builds on existing work to support customers' needs in developing, transacting, storing value, and deploying new products on blockchain-based platforms." In January, Google Cloud launched its Digital Assets team...
---
More Chain Games (

#CHAIN

) News