| | | |
| --- | --- | --- |
| | Cardstack | #CARD |
---
| | | | | |
| --- | --- | --- | --- | --- |
| CARD Price: | $0.00206 | | Volume: | $35.4 K |
| All Time High: | $0.037 | | Market Cap: | $6.2 M |
---
---
| | | | | |
| --- | --- | --- | --- | --- |
| Circulating Supply: | 2,999,311,734 | | Exchanges: | 3+ |
| Total Supply: | 6,000,000,000 | | Markets: | 3+ |
| Max Supply: | 6,000,000,000 | | Pairs: | 3 |
---
---
---
The price of #CARD today is $0.00206 USD.

The lowest CARD price for this period was $0, the highest was $0.00206, and the exact current price of one CARD crypto coin is $0.00206244.

The all-time high CARD coin price was $0.037.

Use our custom price calculator to see the hypothetical price of CARD with market cap of BTC or other crypto coins.
---
---
The code for Cardstack crypto currency is #CARD.

Cardstack is 4.6 years old.
---
---
The current market capitalization for Cardstack is $6,185,909.

Cardstack is ranking upwards to #648, by market cap (and other factors).
---
---
The trading volume is modest today for #CARD.

Today's 24-hour trading volume across all exchanges for Cardstack is $35,441.
---
---
The circulating supply of CARD is 2,999,311,734 coins, which is 50% of the maximum coin supply.
---
---
---
---
CARD has limited pairings with other cryptocurrencies, but has at least 3 pairings and is listed on at least 3 crypto exchanges.

View #CARD trading pairs and crypto exchanges that currently support #CARD purchase.
---
---
---
---

How Account Abstraction Enables Automated Payments on the Blockchain


Understanding how account abstraction works and how it can enable automated payments. — As the use of blockchain technology continues to grow, there is an increasing need for products that offer a superior user experience and core functionality that supports real-world use cases. One such use case is the ability to set up automatic recurring payments, similar to how we can set up recurring payments today on our mobile banking applications or with credit cards. Though we've been accustomed to such mechanisms with existing Web2 services, the security-focused blockchain technology doesn't allow you to set up automatic recurring payments. In the current blockchain environment, a user's account is tied to their private key and every time a user wants to make a transaction, they sign it using their key However, this becomes a problem when a user for some reason can't sign the transaction themselves but still needs the transaction to go through. Let's consider a hypothetical scenario. Jade runs a company of 5 employees and pays their salary on the 25th of every month. This month she has to attend a conference on the 23rd and will not be having access to her wallet until the 1st of next month. With current Web2 services, Jade would use her bank account and set up auto-payment to pay her employees. Or, she could also authorize her trusted secretary to sign off on making these payments. However, this is not possible i...
---

Cardstack Project Update and Roadmap for 2023


Progress on product development, priorities for 2023, and updates on upcoming product launches.. — Last year, we focused on product development and building the infrastructure needed to support our product launches. Today, we are excited to share the product roadmap for 2023 as we plan to launch our products in the coming months. In our efforts to make our products market-ready, we have consolidated our vast product lineup under two major product suites: Boxel Composable Development Framework. and Champer Revenue Management Protocol. In this article, we discuss how these two product suites aim to enable Web3 projects to build, monetize, and grow their business and their launch schedules: — Boxel Framework - Boxel brings together Cardstack Framework, Runtime and Compiler, Card SDK, Cardstack Hub, and Boxel design system under one product suite umbrella to be known as Boxel Composable Development Framework. An open-source framework, Boxel is built on the concept of the web's CSS box model, where developers can use the "box" as the rendering boundary for building fully functional apps. One of the key features of Boxel is its composability. Just like how you can create a unique and captivating experience using Minecraft, you can do the same using Boxel. The key element of Boxel is its ability to compose and nest information, making it much more powerful than traditional web design methods. This means that develo...
---

Web3 Roundup


January 2023: Second edition of our biweekly newsletter!. — — Project & Product Updates - — Project Update & Roadmap for 2023. — We have consolidated our vast product portfolio under two product suites: Boxel Composable Development Framework and Champer Revenue Management Protocol. — Boxel Composable Development Framework. — Boxel brings together Cardstack Framework, Runtime and Compiler, Card SDK, Cardstack Hub, and Boxel design system under one product suite umbrella to be known as Boxel Composable Development Framework., Boxel Environment and SDK will be launched by the end of Q1, 2023, followed by the use case library and ready-to-use Boxels in Q2 and Q3 respectively., — Champer Revenue Management Protocol. — Champer stands for Consensus through the Harmony of Analytical Machines Producing Evaluated Results. The product suite brings together Card Protocol, Card Rewards, Staking, Tally, and Cardstack Safe tools under one product suite umbrella to be known as Champer Revenue Management Protocol., The Champer payment scheduling tool will be launched in Q1 2023. Other tools from the suite such as revenue distribution protocol will be launched in Q2, and subscription management will be launched at the end of Q3 or early Q4, 2023., Catch the full roadmap for 2023 here. — Web3 Trends & Insights - — Why Businesses Are Moving Their Loyalty Programs to ...
---

Why Businesses Are Moving Their Loyalty Programs to Blockchain


Understanding the recent interest in blockchain-based loyalty programs. — Many businesses, in recent months, have announced plans to move their loyalty programs to a blockchain-based system. The reason behind this shift is blockchain's ability to potentially revolutionize the way businesses handle their loyalty programs. By leveraging the power of blockchain, businesses can unlock the true potential of their loyalty programs. From increased transparency and security to custom-tailored programs and boosting customer engagement, blockchain-based loyal programs can prove to be a game changer. In this blog, let's find out how blockchain-based loyalty programs program work, their benefits, and how businesses can implement such loyalty programs. How blockchain-based loyalty programs work Blokchain-based loyalty programs create a decentralized system for calculating and distributing loyalty points to customers. Each transaction, such as a purchase or action that earns points, is recorded on the blockchain and added to a block. These blocks are then linked together to create a public ledger of all transactions for individual customers. This ledger is accessible to all parties involved, providing transparency and allowing customers to see exactly how their points are being calculated and distributed. Why are businesses shifting to blockchain-based loyalty programs? Web2-based loyalty and rewards programs have been underper...
---

2022: A Year In Review | Cardstack


Updates on Card Protocol, Staking for CARD.CPXD Tokens, Cardstack Wallet, and Cardstack Framework. — In 2022, we at Cardstack focused on laying the foundation for our upcoming product launches in Q1, 2023. From refining our tools to adding additional user-friendly features and strengthening our market presence, 2022 was a year dedicated to product development and growth for the Cardstack team. Here are updates on our product development: — Card Protocol - Revenue management and distribution: Card Protocol will now be known as Champer Revenue Management Protocol. The product suite includes tools such as revenue distribution for commissions and royalties, SaaS subscription management, payroll, and billing among others to streamline revenue generation and distribution for web3 businesses., Rewards distribution and rollover: A system called "Crunch" was developed for rewards distribution to users based on their on-chain activity. It has been expanded to allow for recurring rewards and to enable users to claim unclaimed rewards from previous cycles in the future. More on the rollover system here., Explainability: The explainability system allows our analytic processing module to capture key parameters and share them with users when they receive a reward, allowing users to have visibility into how their rewards are calculated. We are building this explainability system based on a globalized approach to support the ...
---

Web3 Roundup


Updates on our payment scheduling tool, revenue and rewards distribution protocol & Cardstack Framework. — — Project & Product Updates - — Status update on Cardstack technology - Progress updates on the payment scheduling tool, revenue and rewards distribution protocol & Cardstack Framework: — Payment Scheduling Tool. — Users can now define payment frequency, token type, and amount for each scheduled transaction., Adding more features to the UI including the ability to monitor future payments and review payment history before the public launch., — Revenue and rewards distribution protocol. — The protocol is being extended to cover additional use cases including revenue distribution among a DAO's contributors or community members., Completed the rollout of the explainability system that gives users visibility into how their rewards are calculated and any commission charged by Cardstack., — Cardstack Framework. — We are unifying our work on the design system, UI component library, runtime, compiler, and our new animation engine under a framework project named Boxel., The framework allows applications to be hosted within the user's browser with no hard dependency on hosting providers., Read update — Web3 Trends & Insights - Why Composable Application Architecture Are Key to Scalability Scalable applications are needed to ensure resilience an...
---

November 2022: Tech Status Update


Progress updates on the payment scheduling tool, revenue and rewards distribution protocol & Cardstack Framework. — — Payment scheduling tool - Our team is currently focused on building the user interface for the payment scheduling tool. The team has built a module for the Gnosis Safe ecosystem that allows automatic deduction from a Safe at pre-defined periodic intervals to support recurring payment workflows. The user interface for the scheduling tool will allow users to connect Metamask or Wallet Connect-compatible wallets to set up a Safe and use the scheduling tool. The core infrastructure leverages our automation engine, Crank, to capture and execute parameters defined by the user such as payment frequency, token type, and amount for each scheduled transaction. We are further working to add more features to the UI before the public launch including the ability to monitor future payments and review payment history. — Revenue and rewards distribution protocol - Our team is working to extend Cardstack's revenue and reward distribution protocol, used by our Staking system, to cover additional use cases such as revenue and reward distribution to a DAO's contributors or community members with valid claim tickets. The claim ticket infrastructure leverages advanced data science tools to analyze on-chain data to derive the exact amount of revenue or rewards to be distributed among eligible members based ...
---

Why Composable Application Architecture Is Key to Scalability


How Composability Can Help Businesses Scale at Pace. — In November 2015, Fabian Vogelsteller, a computer programmer, proposed a token standard for the Ethereum ecosystem that came to be known as ERC-20. And, it changed blockchain development forever. ERC-20 token standard allows developers to build their tokens on the Ethereum network, for example, Cardstack's Card is an ERC-20 token. The code of each token is the same as any other, allowing developers to create tokens for their projects effortlessly. Each token has its specific utility, such as granting community members the right to vote on project-related decisions, or rewarding contributors for performing certain tasks. Standardization is an inherent part of composable software development. Similar to how projects can use the same code to create their ERC-20 token, composability allows users to bootstrap their projects without having to build everything from scratch or scale their application based on customer response quickly. — Why adopt composable application development architecture? - As business environments are continually changing and customer needs are shifting fast, product leaders today are struggling to meet customer expectations and design a product roadmap that ensures their organizations' resilience and relevance in the future. It is being increasingly challenging to create a product roadmap that is suitable for the future. Some product l...
---

Web3 Roundup


November 2022: First edition of our biweekly newsletter!. — — Web3 Trends & Insights - — Why Gasless Payment Is Key to Mainstream Crypto Adoption. — New crypto users are required to go through a fairly complicated process before interacting with any decentralized application to make a transaction. Typically, this includes setting up a wallet, doing KYC in order to purchase cryptocurrency from an exchange, transferring these tokens to your wallet, and managing gas costs. Enabling gasless payment in dApps simplifies user onboarding and paves the path for the mainstream adoption of crypto. Read Article — Staking for CARD.CPXD Tokens. — Users can now stake their CARD.CPXD tokens. The staking of CARD.CPXD tokens is supported on layer 2, and users can stake without handing over ownership of the tokens. The staking rewards will be calculated through our off-chain analytics. Users will receive a reward equivalent to approximately 6% APR (0.48% per 518400 blocks) on a monthly basis for CARD.CPXD held in a depot. Read the announcement — How Blockchain-Enabled Reconciliation Streamlines Accounting. — In triple-entry accounting, transactions are recorded in chronological order and hosted on-chain. Any change is recorded as a separate transaction. For example, a payment between two parties is executed through a pre-agreed smart contract. And, once the first party confirms that it has...
---

Why Gasless Payment Is Key to Mainstream Crypto Adoption


Understanding why crypto payments haven't taken off yet. — In the last few years, the crypto industry has witnessed tremendous growth, but the use of cryptocurrencies has not yet accelerated among the mainstream population. There are a growing number of businesses today that accept crypto as a payment option, most preferably Bitcoin, but the general public still prefers their local currency over crypto. Though governments across the world have been hostile when it comes to the use of cryptocurrencies as legal tender, that's not the only reason behind the slow adoption of crypto as a payment method. Cryptocurrency transactions need to be more straightforward, decentralized, transparent, and safe if they are to be widely adopted. Crypto newbies are required to go through a fairly complicated process before interacting with any decentralized application to make a transaction. Typically, this includes setting up a wallet, doing KYC in order to purchase cryptocurrency from an exchange, transferring these tokens to your wallet, and managing gas costs. This alone will turn away the majority of first-timers. Even for those who are familiar with cryptocurrency, not having the required native token means you'd need to acquire it, which would add time and cost for any user. In this blog, let's find out how enabling gasless payment in dApps simplifies user onboarding and paves the path for mainstream adoption of crypto:...
---
---
---
Binance and Mastercard Launch Crypto Prepaid Card in Brazil as Part of L...


Leading crypto exchange Binance and credit card giant Mastercard have partnered to launch a prepaid crypto-linked card in Brazil as part of Binance's expansion plans in Latam. The Binance card features 8% cashback for eligible purchases and supports on-the-fly conversion of 13 cryptocurrencies to make payments to local merchants. Brazil Receives Binance Prepaid Card Binance, a leading cryptocurrency exchange by volume traded, announced on Jan. 30 the launch of its Binance card in brazil, a product that will allow crypto users to make payments in crypto to legacy merchants. The card, which is backed by Mastercard, will enable registered customers of the exchange from all over Brazil to make crypto payments with 13 supported cryptocurrencies, including on-the-fly conversions to the Brazilian real. The release of this product comes as no surprise to some, as Matthew Shroder, global vice president and regional director at Binance, had stated in September that Brazil was one of the top upcoming markets for the launch of a prepaid card in Latam. Payments made with fiat currency using the prepaid card will be fee-free. However, payments involving crypto-to-fiat conversions will have a 0.9% fee. Also, the card features 8% cashback in crypto that applies to eligible purchases. This move is part of the efforts that the exchange is making to expand its footprint in Latam. Brazil is the second market in which the instrument will be launched. Binance launched a similar product in Arg...
---
Binance Taps Mastercard to Introduce Crypto Prepaid Card in Brazil (Repo...


The world's largest cryptocurrency exchange - Binance - joined forces with the multinational financial services giant - Mastercard - to launch a prepaid card in Brazil. The partners previously rolled out such a feature in Argentina. As reported by Reuters today (January 30), the Binance card is still in beta testing and should be available to users in the following weeks. It comes as a result of the exchange's goal to 'broaden the connection between traditional finance and crypto.' Binance said Brazil is among its key markets, while new and existing customers will be allowed to use the card in every shop that employs Mastercard's payment services. The entities teamed up last summer for a prepaid cryptocurrency card in Argentina, which provides up to 8% cashback in BNB for specific purchases. Clients can withdraw a maximum of 45,000 pesos ($241) per day or up to 180,000 pesos ($964) per month. Daily purchases are limited to 90,000 pesos ($482), while monthly buys cannot exceed 360,000 pesos ($1,929). The prepaid cards launched in Brazil and Argentina could boost the interest in digital currencies and improve financial inclusion in the region. Despite being the largest financial market in South America, tens of millions of Brazilians lack access to basic monetary services. On the other hand, locals are among the global leaders in cryptocurrency adoption, with 41% of the surveyed admitting they are HODLers. The situation is similar with its South-Wes...
---
Unbanked and Mastercard Team Up to Accelerate Crypto Card Adoption Withi...


PRESS RELEASE. Today it was announced that Unbanked, the leading provider of white-label crypto card issuance and program management service for Web3 companies has partnered with Mastercard, to accelerate DeFi card issuance in Europe. Mastercard and Unbanked have already established a footprint in the United Kingdom and Europe and solidified relationships with leading Web3 organizations to launch card programs with a focus on innovation in the payments space. Through this initiative Unbanked and Mastercard are committed to enabling the issuance of cryptocurrency powered card programs focused on simplicity, security, and consumer protections. 'At Mastercard we believe in offering choice to consumers and businesses on how they want to pay and be paid. This initiative with Unbanked is to testament to that as we work to accelerate issuance of crypto cards and empower choice in the market, knowing that it comes with the safety, security and protections they would expect from our network.' Christian Rau, Senior Vice President Fintech and Crypto Enablement for Mastercard Europe. Unbanked has worked with the Litecoin Foundation to offer the Litecoin Card to residents of the United States for more than two years. With the Unbanked and Mastercard partnership, the Litecoin Card program will be made available to residents in the UK and Europe – reaching approximately 84% of Europe's population. Litecoin is one of the oldest and most used cryptocurrencies on a global scale, and was...
---
Buy Gift Cards With Crypto on BuySellVouchers Gift Card Marketplace


PRESS RELEASE. The popular online gift card exchange BuySellVouchers now accepts Binance USD (BUSD) as payment. With thousands of customers and sellers worldwide, BuySellVouchers has become one of the most significant gift card marketplaces which accepts crypto payments. To further serve its diverse customer base, BuySellVouchers marketplace continues to add new cryptocurrencies. E-Vouchers and e-Gift cards have grown in popularity as more and more people choose to do their shopping online. Recent events, like the COVID-19 outbreak, have accelerated the trend toward today's enterprises' widespread use of online platforms. The gift card trading industry continues to grow, which is now worth millions of dollars. The problem is that many of these online marketplaces need more user-friendliness and a more accessible environment. This also applies to the variety of payment methods and the size of commissions. With BUSD as a payment option, BuySellVouchers has provided its customers with a one-of-a-kind buying experience that combines affordability and adaptability. Currently, you can pay with the following cryptocurrencies on the BuySellVouchers marketplace: Tether ERC20 (USDT), Tether TRC20 (USDT), Litecoin (LTC), Ethereum (ETH), Bitcoin (BTC), and Binance USD (BUSD). You can also pay with electronic money, such as: Perfect Money, Advcash and Webmoney. If we continue to talk about the ease of use of the marketplace, then it is important to note that BuySellVouchers marketplace su...
---
Donald Trump Trading Card NFTs Skyrocket in Value Despite Being Mocked f...


After the former 45th president of the United States, Donald Trump revealed his non-fungible token (NFT) trading card collection, Trump's NFTs sold out within hours after the announcement. Statistics from Opensea, three days after the sale, show that the Trump NFT trading card collection's floor value is now .49 ether or roughly $578.Trump NFTs Sell out, Cards Quadruple in Value on Opensea, Left-Leaning Political Commentators Are Outraged Donald Trump once said in 2019 that he was not a fan of bitcoin (BTC), and today the former president has leveraged blockchain technology to release his NFT trading cards. The collection of 45,000 cards features images of Trump dressed as Superman, an astronaut, a cowboy, and many other designs. However, there's been accusations that the team behind Trump's NFTs used stock images from Shutterstock and left the Shutterstock watermarks on the NFT photos. Half the people mocking Trump for selling NFTs today were silent when he was selling out our nation's future through record inflation. - Libertarian Party (@LPNational) December 15, 2022 Despite the claims, Trump's NFT cards have been very popular and during the last 24 hours, cryptoslam.io stats show Trump's collection is the second-largest in sales behind Bored Ape Yacht Club (BAYC). Trump NFT sales increased by 50.19% during the past 24 hours and there's been $3,597,251 in sales. The $3.5 million in sales was across 4,749 transactions and 1,839 buyers and 2,155 sellers. Good morning and ...
---
Trump Launches NFT Card Collection — Sweepstake Winners Could Dine...


The former 45th president of the United States, Donald Trump, announced the launch of his new non-fungible token (NFT) trading cards on Dec. 15, 2022. Trump revealed the NFT collection via his Truth Social account and the former president told his fans that the NFTs would "make a great Christmas gift."Former President Drops the Trump Trading Card NFT Collection Minted on the Polygon Network — Collection Offers Entry Into a Sweepstakes With Unique Trump-Related Prizes Donald Trump hopes to make America great again as the businessman and media personality announced his very own NFT collection on Thursday. The NFTs can be viewed at collecttrumpcards.com and according to the web portal, Trump's NFT trading cards are minted using the Polygon blockchain. The reason Trump leveraged Polygon is because the network "describes itself as eco-friendly and carbon neutral, which makes it better for the environment." Trump's social media account on Truth Social announced the NFT collection's debut. There is a ZERO PERCENT chance that the core MAGA audience who might purchase Trump NFTs actually understands what NFTs are. Gonna be a lot of angry people tweeting when they don't get a pack of cards and a stick of bubble gum in the mail. #MajorAnnouncement — VAN (@RightHandVAN) December 15, 2022 "Major announcement," Trump wrote. "My official Donald Trump Digital Trading Card collection is here! These limited edition ...
---
Visa Terminates FTX Debit Card Program


The world's largest payment processor - Visa - has terminated ties with FTX less than a month after introducing a new debit card program. Deeming the situation with the debt-ridden cryptocurrency exchange 'unfortunate,' Visa's spokesperson told Reuters that the company is 'monitoring developments closely.' The financial services company's official statement read, 'We have terminated our global agreements with FTX and their U.S. debit card program is being wound down by their issuer.' Visa announced a collaboration with FTX in October this year to launch account-linked Visa debit cards in 40 new countries. The focus of the partnership was the expansion of the debit card program to Latin America, Asia, and Europe after its introduction to US customers. FTX and 130 affiliated companies, including its sister trading firm Alameda Research, filed for Chapter 11 Proceedings in the United States on November 13. Sam Bankman-Fried resigned as CEO of the company. His position was taken over by the veteran Wall Street bankruptcy lawyer, John J. Ray III, who notably served as the chairman of the disgraced energy behemoth - Enron - in the early-mid 2000s. SBF, on the other hand, has faced tremendous backlash from the crypto community as the drama unfolded last week. FTX started the year with a $400 million Series C funding round, taking its valuation to over $32 billion. In yet another related development, US-headquartered crypto exchange Kraken announced freezing the accounts associate...
---
Kinesis Money Launches Virtual Crypto Card


[PRESS RELEASE - London, United Kingdom, 1st November 2022] Kinesis Money, the digital asset utility platform, launched the Kinesis Virtual Card, enabling the global community to spend their crypto holdings in real-time, with instant fiat conversion, anywhere in the world. Powered by BAANX, the Kinesis Virtual Card introduces cryptocurrency as a monetary alternative to over 1 billion people in 61 countries across Latin America, Europe, the UK, Canada, and Oceania. Operated through the Mastercard payment network, the Kinesis card allows crypto holders to instantly sell their digital assets and use the proceeds to transact at 80 million locations globally. With inflation soaring worldwide, people are seeking alternatives to devaluing fiat currency. Accessible via mobile in minutes, the Kinesis Virtual Card brings the everyday utility of cryptocurrency to those wishing to exit faltering economic systems. Its target market includes Argentina, which is expected to hit 100% inflation by the end of 2023. The card supports 10 leading digital assets including Bitcoin (BTC), Ethereum (ETH), USDC, and Kinesis' native gold and silver-backed stablecoins, KAU and KAG. Additionally, through Kinesis' usage-based yield system, KAU and KAG spenders earn a proportionate 10% share of all transaction fee revenue paid back at the end of each month. In Q4 2023, Kinesis is set to launch Kinesis Pro, a professional crypto trading platform offering high liquidity, institutional-grade secur...
---
Blockchain.com Launches Crypto Visa Card With 1% Cashback Crypto Rewards


Crypto firm Blockchain.com has announced the launch of a new crypto-centric pre-paid Visa card and so far, 50,000 users have registered for the waitlist signup. In addition to launching its crypto Visa card powered by the card issuing platform Marqeta, Blockchain.com Visa users will earn 1% back in crypto whenever they spend funds using the card.Blockchain.com Introduces Crypto Visa Card Blockchain.com is joining the likes of Crypto.com, Ripio, Bitso, Coinbase, Bitpay, Blockfi, and FTX by announcing the launch of a new crypto-loadable pre-paid Visa card. According to the announcement on Wednesday, Blockchain.com Visa users can "spend from a crypto balance fee-free and offer the opportunity to earn crypto rewards." Moreover, 50,000 registered users have already signed up for the company's new crypto payments card. "As one of the crypto industry's oldest and most trusted platforms, we're excited to roll out the natural next step to make crypto easy to use in the real world and accessible to as many people as possible," Blockchain.com's CEO Peter Smith said in a statement sent to Bitcoin.com News on Wednesday. Smith added: This is a prime example of digital assets making their mark on the existing financial services industry, as we shape the future of (mainstream) finance. Blockchain.com's Visa card announcement follows the firm's multi-year partnership deal with the Dallas Cowboys quarterback Dak Prescott. The company...
---
Crypto services company Blockchain.com opens waitlist for new Visa debit...


Today, crypto services company Blockchain.com, announced the launch of its new Visa debit card. With the Blockchain.com Visa card, users can spend any crypto in their Blockchain.com Wallet without fees while earning 1% back in crypto on all purchases. Key Features: Works like a debit card - Pay from crypto or cash balances anywhere Visa debit cards are accepted. Practical - There are no signup fees, card issuance fees, annual fees, or transaction fees. Earn crypto back - Users receive 1% back in crypto whenever they make a purchase. 'Starting today, US customers can join the waitlist for the Blockchain.com Visa Card. The first customers will be able to order your card soon and immediately use it for online purchases, with your physical card to be delivered in the mail shortly after.' - The Blockchain.com Team Those interested in this card can join the waitlist here. The post Crypto services company Blockchain.com opens waitlist for new Visa debit card appeared first on CryptoNinjas.
---
Africa Focused Crypto Exchange Yellow Card Granted VASPs License in Bots...


Yellow Card, an Africa-focused cryptocurrency exchange platform, recently said it has received a virtual asset service provider (VASP) license to operate in Botswana. Granted by the country's Non-Bank Financial Institutions Regulatory Authority, Yellow Card's license allows the crypto exchange to bolster its operations on the continent.Working With Regulators The Africa-focused cryptocurrency exchange platform, Yellow Card, recently revealed it had received a virtual asset service provider (VASP) license to operate in Botswana. The licence, which was issued by Non-Bank Financial Institutions Regulatory Authority (NBFIRA), makes Yellow Card the first crypto exchange to be granted permission to operate in the Southern African country. Remarking on his company's latest milestone, Chris Maurice, the CEO and founder of Yellow Card, spoke of how the license opens the door for more opportunities. He said: This opens up greater channels of expansion with regards to payment partners, banking and expanding our client base across Africa. This will further show regulators in other markets that we are not just any other cryptocurrency company - we are pioneering, pushing boundaries and setting the standard. All the more reason for them to work together with us as well. In a statement issued in late 2021, the Bank of Botswana (BOB) said the country did not have a specific legal or regulatory framework on crypto assets. It also warned residents engaged in crypto trading there would be...
---
Playing Card Maker Bicycle to Feature Bored Ape #1,227 in Upcoming Colle...


Last year, when the non-fungible token (NFT) industry was frothing over, the 137-year-old playing card manufacturer Bicycle issued NFTs called the Genesis Collection and in June, Bicycle purchased Bored Ape Yacht Club #1,227. Bicycle and parent company Cartamundi Group announced on Tuesday that the playing card firm plans to launch a classic Bicycle card deck featuring the company's Bored Ape. Bicycle Plans to Create a Bored Ape-Themed Playing Card Deck and a Physical Deck for the Genesis Collection The company that started making playing cards in 1885, Bicycle, has plans to release a new playing card deck that features one of the Bored Ape Yacht Club (BAYC) NFTs. Bitcoin.com News reported on Bicycle getting into NFTs with the Genesis Collection, a compilation of futuristic playing cards created by the artist Adrian Valenzuela. While the Genesis Collection sold out, Bicycle revealed on Tuesday that people can still acquire the Main Genesis Collection. Bicycle also plans to release a Genesis Collection-centric physical collectible deck that will be distributed to NFT holders. In June, Bicycle purchased BAYC #1,227, an NFT that was sold to the company for 103 ETH. Ethereum (ETH) at the time, was trading hands for $1,858 per coin on June 6, 2022, the day it was purchased. 103 ETH today is valued at $135K and the current highest bid for BAYC #1,227 today, according to Opensea, is 73.85 ether or $96,550. 'Bored Ape #1227 will also be featured on a classic Bicycle card deck launchi...
---
FTT Spiked to 3-Week High as Visa, FTX Revealed Crypto Debit Card


The financial services corporation - Visa - collaborated with the cryptocurrency exchange - FTX - to offer debit cards in 40 countries across the globe. The cards are already available in the United States and will reach other Asian, Latin America, and European nations soon. Visa's Next Crypto Move In an interview for CNBC, Visa's Chief Financial Officer - Vasant Prabhu - noted that the ongoing crypto winter has not deterred the interest in digital currencies. He explained that the cards launched by his firm and Visa link directly to the users' crypto accounts, and they can spend their holdings without moving them off the platform 'like you would with any bank account.' Prabhu said Visa does not want to take a position on what the value of the cryptocurrency market would be in the long run or whether it is an appropriate investment instrument. However, he asserted that the company will provide digital asset services as long as people are intrigued by the sector. FTX's Founder and CEO - Sam Bankman-Fried - commented that traditional payment firms should choose whether to embrace the crypto industry or 'fight against it.' He praised the decision of numerous such companies, including Visa, to select the first option. SBF revealed that the cards are already available on American soil. In his view, though, they could be much more beneficial in other countries where national currencies have depreciated to worrying levels, such as Turkey and Argentina: 'Many of these things are pote...
---
Mastercard Debuts Blockchain Surveillance Tool for Banks and Crypto-Cent...


On Tuesday, the multinational financial services corporation Mastercard revealed that it is launching a new crypto monitoring product called Crypto Secure. The Crypto Secure software aims to leverage artificial intelligence (AI) algorithms in order to help banks and crypto-centric debit card issuers identify fraudulent crypto transactions.Mastercard, Ciphertrace Introduce New Crypto Monitoring Product Called Crypto Secure Mastercard (NYSE: MA) has introduced a new piece of software that leverages blockchain surveillance tactics and AI to identify fraudulent crypto transactions. The finance company shared the news exclusively with CNBC and according to the firm, the new software was developed by Ciphertrace. The blockchain intelligence company Ciphertrace was acquired by Mastercard last year. 'Our two companies share this vision to provide security and trust throughout the ecosystem,' Dave Jevans, the CEO of Ciphertrace said at the time. The new Crypto Secure software will provide financial institutions and crypto-centric debit card issuers with a dashboard that identifies blockchain activity and suspicious transactions. Essentially, the blockchain monitoring software leverages color-coded signals with different levels of suspicious activity. According to Mastercard, the software doesn't do anything but warn the financial services provider, while banks and card issuers must make the judgment call. 'The idea is that the kind of trust we provide for digital commerce transactions...
---
SEGA to Launch Blockchain Card Game on L2 Oasys Network


A SEGA licensed digital collectible card game, being developed and operated by Japanese blockchain game developer double jump.tokyo, is expected to be released on the Oasys HOME verse L2 network. According to the Sept. 27 announcement, the theme of the Web3 trading card game is derived from the Romance of the Three Kingdoms mythology. It uses the intellectual property of the SANGOKUSHI TAISEN franchise, which was originally published by Tokyo-headquartered SEGA back in 2005. The strategy arcade game was extremely popular in Asia at the time. We are excited to announce officially @oasys_games was chosen for the first blockchain game by @SEGA !! The game will be developed and operated by @doublejump_en, expected to be released on @homeverse_games ! For details, please check out our Mediumhttps://t.co/tfCenVXo3L pic.twitter.com/BbzlTplsmQ — OasysBlockchain for Games (@oasys_games) September 27, 2022 Big Gaming Devs Eyeing Blockchain Oasys is a gaming-optimized proof-of-stake network that offers a high-speed, zero gas fee experience to gamers by combining public layer-1 and private layer-2 blockchain technology solutions. Oasys Director Daiki Moriyama said the ambition is to lead the mass adoption of blockchain games. Hironobu Ueno, CEO at double jump.tokyo, added, "we are honored to be a pioneering partner in building a new generation of games with SEGA on the blockchain." Oasys supports a number of major game developers and publishers, such as Square Enix, B...
---
Founder Tobias Graf Reveals the Rationale Behind Okse's Crypto Visa Card


[PRESS RELEASE Dubai, UAE, 27th September 2022] Okse CEO Tobias Graf has revealed more information about the company's crypto Visa card. The Okse founder has shared his vision of a decentralized future in which crypto and fiat interchange seamlessly. Graf founded Okse with the mandate of making financial freedom a reality for millions. His vision is shared by dynamic co-founder and CMO Motaz (Eljaboom) and trusted CTO Rohit Changediya, who's worked with Tobias for over seven years. The crypto card developed by Okse is novel in utilizing a non-custodial design. This means that the crypto component does not require custodying funds with a third party. Rather, the user retains sole control over their assets at all times. Upon converting to fiat, Oske users can enjoy payments with crypto in more than 170 countries worldwide. Oske's prepaid debit card makes it easy to cover purchases large and small, from a cup of coffee to a mechanical repair. "Whether you are new to crypto or someone who trades across multiple chains like BNB and Avalanche, the Okse card is for you," ventures Tobias. Designed to support a multi-chain future while driving down the barriers to web3 adoption, Oske is on course to realize its goal of bringing crypto-powered payments to millions. The company is confident that its Visa card can bridge a gap between traditional finance and new money, while giving newcomers exposure to digital assets and the significant upside they carry. About O...
---
Africa-Focused Crypto Exchange Yellow Card Raises $40 Million via Series...


Africa-focused crypto exchange Yellow Card recently revealed it has closed its $40 million Series B funding round. The exchange's announcement of its latest capital raise comes just over a year after it raised $15 million from its Series A round. Funds to Be Used for Development of New Products Yellow Card, an Africa-focused cryptocurrency exchange, recently disclosed it had closed its $40 million Series B funding round. The crypto exchange said it will use the funds raised to finance the development of new products as well as to 'advance strategic partnerships across Africa.' According to a press statement, the exchange platform's latest funding round was led by Polychain Capital with the participation of Valar Ventures, Third Prime Ventures, Sozo Ventures, Castle Island Ventures, Fabric Ventures, DG Daiwa Ventures, The Raba Partnership, Jon Weiner, Alex Wilson, and Pat Duffy. As reported by Bitcoin.com news in September last year, Yellow Card had raised $15 million in its Series A funding round. This round was led by Valar Ventures with the participation of Third Prime, Castle Island Ventures, Square, Coinbase Ventures, and Blockchain.com Ventures. Africa's Appetite for Crypto Meanwhile, in remarks accompanying the statement, Chris Maurice, the chief executive officer and co-founder of Yellow Card, said: For the past three years, our team has worked tirelessly to make this technology accessible to anyone and create a world-class product. This fundraise in this market not o...
---
Binance to Open Two Offices in Brazil, Company Hints at Debit Card Launc...


Binance, one of the biggest crypto exchanges by volume traded, has announced its expansion plans for Brazil. The exchange will open two new offices in the country to host 150 employees, who will be able to choose if they want to work in-office or remotely. The company also hinted at the launch of a debit card in the future. Binance Expands Team Facilities in Brazil Latam countries like Brazil are becoming more and more important for cryptocurrency exchanges all over the world, due to the boom that crypto is experiencing in the region. Leading cryptocurrency exchange Binance has recently announced it will open two new offices in the country. However, according to reports, employees will have the choice of working in these offices or completing their tasks remotely. The two new offices, which will be located in Rio de Janeiro and Sao Paolo, will reportedly be shared co-working spaces, with the function of supporting the growing number of Binance employees in Brazil. While at the beginning of this year the company had only 60 employees there, this number has more than doubled, reaching a headcount of 150. Compliance Moves and Debit Card Launch While Binance has been affected by compliance issues with local laws in several countries before, the exchange is currently making efforts to achieve compliance in Brazil. In this sense, the company announced the purchase of Sim;paul Investimentos in March to become a regulated payment institution in Brazil,...
---
Reef's Highly Anticipated Reef Card Is Officially Available for Crypto H...


PRESS RELEASE. London, The UK, August 31st – Reef, a layer 1 Substrate based blockchain for DeFi, NFTs, and gaming, announced today its highly anticipated Reef Card is now available for people in the United Kingdom and Europe. Reef has been working with Baanx, an experienced partner for revolutionary web3 financial solutions, to create and produce Reef Card. Reef Card, powered by Baanx, is part of the MasterCard crypto debit line. Due to covid, and material production delays, the card was put on hold until this year. Now it's officially available to everyone in the UK and EEA. Denko Mancheski, CEO of Reef said, 'We feel good about the future of Reef, and over the past year, we've been working hard with Baanx to get Reef Card out. We're excited to have it available now and allow hodlers the opportunity to spend their cryptocurrencies in the physical world.' Crypto debit cards have become a hot ticket in the physical world as they add another layer of utility to tokens and the cryptocurrency landscape. Reef Card owners will be able to spend their crypto and have their card convert it to fiat only at the time of purchase, and they will be able to use their card at over 90 million merchants worldwide and even withdraw fiat at certain ATMs. To start, Reef Card will be available as a physical card and Google Play right away. Apple Pay will come next. Garth Howat, CEO of Baanx said, 'It's very exciting to see that more companies and communities are adopting our solutions to...
---
The Card Battle Heats Up in Latam, as Ripio and Bitso Both Announce Cryp...


Cryptocurrency debit and credit card offerings in Latam are thriving, as two exchanges in the area are planning to launch their crypto-enabled cards. Ripio, the Argentina-based exchange, and Bitso, a Mexican exchange, both announced the future launch of their cards, in partnership with Visa and Mastercard respectively, as an answer to the rise of the popularity of crypto in the region. Crypto Cards Galore in Latam The separation of the crypto market and the traditional banking world is disappearing, as more and more banking institutions are adopting crypto and offering crypto services to keep their customers in-house. Two popular exchanges in Latam, Ripio and Bitso, have announced the launch of cryptocurrency-enabled cards that will allow their customers to make purchases with their crypto holdings present on these platforms. In the case of Ripio, the company teamed up with Visa to produce an internationally accepted prepaid card to sidestep the difficulties that credit analysis brings for customers wishing to access the instrument. The exchange expects this product to be a catalyst for people to use more crypto in their everyday purchases and payments. The Visa-based crypto card will offer cashback of 5% on purchases made, which will be deposited to user accounts until October 31. Henrique Teixeira, global head of new business at Ripio, announced the exchange believes more than 250,000 customers will be using this card by December, with an investment of almost $300,000 in th...
---
bitcoinblack's Crypto Credit Card Is Becoming Top Choice for Crypto to F...


[PRESS RELEASE - Dubai, UAE, 17th August 2022, Chainwire bitcoinblack has become a popular choice for millionaires and billionaires worldwide who want to join an exclusive club that provides them access to the world's most exclusive no-limit black crypto credit card. The luxurious credit card, which has no spending limits, allows users to use crypto to make purchases instantly in USD wherever credit cards are accepted. bitcoinblack's popularity has grown due to its ease of use and ability to provide users instant access to their money. As more high-net-worth individuals continue to join the club, bitcoinblack is quickly becoming the go-to choice for those wanting to use their crypto to make purchases. bitcoinblack CEO Prakash Chand says that people with a lot of wealth in crypto need an easy way to spend their crypto and to be rewarded for it. He notes that bitcoinblack is accepted in over 140 countries and that members can load up their crypto through the web app or soon to launch iOS/android app to spend their crypto with the best conversion rates and high limits. bitcoinblack members enjoy a host of premium benefits. They have a no spend limit wherever credit cards are accepted globally and receive rewards of up to 10% back in exclusive $SPND tokens. The $SPND tokens can then be redeemed in the Haute Living Luxury Marketplace, a curated online boutique that includes luxury watches, purses, cars, charter jet deals, private mansion access, and exclusive events. T...
---
BitPay teams with Dosh to enable cashback rewards on crypto debit card


BitPay, the bitcoin and crypto payment processing platform, announced today that users of its BitPay Card will now be rewarded with automatic cashback rewards when swiping the card at thousands of retailers. Thanks to a new partnership with Dosh, when spending with the BitPay Card, users will see crypto cashback rewards add up directly in the BitPay app, 'We've partnered with Dosh to bring you cashback offers from brands you love. When you make a transaction with your BitPay Card, Dosh checks to see if it is eligible for a cashback reward. If the transaction is eligible for cash back, Dosh will send us a message to credit your checking account after the transaction has been completed and posted.' - The BitPay Team The post BitPay teams with Dosh to enable cashback rewards on crypto debit card appeared first on CryptoNinjas.
---
Australia First Reward Card Program Launches, Paying Rewards In Ripple (...


CryptoSpend users will earn up to a 3% bonus in XRP for spending both fiat and cryptocurrencies. CryptoSpend, a cryptocurrency company, has launched Australia's first Ripple (XRP) reward card program for its customers. According to an announcement by local news outlet Australian Fintech, the initiative will see CryptoSpend's fiat and crypto spenders get up to a 3% bonus in XRP within the same day of making a purchase. Andrew Grech, the CEO of CryptoSpend, said: "This XRP rewards card program is all about bringing additional value to our customers and CryptoSpend cardholders. By rewarding CryptoSpend Card users up to 3% back in XRP through the CryptoSpend app on the same day they spend, it provides another fantastic value-add for our customers." According to Grech, customers who spend Australian Dollars (AUD) will also be rewarded with a 3% bonus in XRP. Widespread Adoption of CryptoSpend Card CryptoSpend is based in Australia and offers its users the ability to spend their crypto assets on everyday purchases. The company was the first fintech company in Australia to roll out Visa-backed crypto payment cards. Per the announcement, CryptoSpend partnered with Visa and Novatti Group to launch the cryptocurrency card last year. Since its launch, crypto payment cards have been widely adopted. This year, CryptoSpend recorded massive growth in everyday transactional cards despite a decline in crypto prices. Grech said the company had observed m...
---
onXRP Partners up with Banxa, XRP Can Now Be Purchased via Bank Card and...


onXRP, one of the fastest-growing XRP Ledger-built projects, announced the deployment of the Banxa fiat on-ramp solution into its ecosystem. Thanks to this innovation, onXRP users can now buy XRP using bank cards or ApplePay. At this time, the fresh feature is available to users from all continents, with the exception of Russia, Canada, and New York and Hawaii residents. Enabling U.S. residents to buy XRP with a bank card was the top priority in developing the innovation, according to a tweet from onXRP. ANNOUNCEMENT We present you our fiat onramp powered by @BanxaOfficial that can be found under 'cash' on our dex or directly at: https://t.co/mUcsYPOx6fGlobal and USA citizens (apart from NY and Hawaii) can buy #XRP easily now using Creditcard and ApplePay. Accessibility— onXRP.com (@onXRPdotcom) July 7, 2022 It is also important to note that only XRP is available for purchase onXRP for fiat. The developers have not said whether it will be possible to buy other tokens of the ecosystem in the same way in the future, be it OXP or OVX. However, these and other tokens built on the XRPL blockchain can be purchased for XRP on the onXRP DEX. onXRP has another Trump card up its sleeve Currently, the DEX section of the onXRP website includes the decentralized exchange itself, the XRP-Avalanche bridge, the DeFi or onAVAX section - which was also recently introduced - and the Cash section, where users purchase ...
---
Nearly 70,000 Issued Binance Refugee Crypto Card for Ukrainians


Thousands of Ukrainians have ordered a crypto card issued by the world's leading digital asset exchange, Binance, for its users from the war-torn country. The card allows people displaced by the ongoing conflict with Russia to make payments and receive financial support. Binance Announces Results From Efforts to Help Ukrainian Refugees Between April 26 and June 10, almost 70,000 people have been issued the Binance Refugee Crypto Card, the largest coin exchange by trading volume unveiled to the crypto news outlet Forklog. The payment product was offered in April to support Ukrainians forced to leave their homes amid Russia's military invasion of the country. The card allows displaced Binance users from Ukraine to make or receive crypto transfers and pay at merchants in countries from the European Economic Area. With it, the refugees can also accept financial aid through Binance's partners. The applications of 4,000 Ukrainians currently residing abroad have been approved with more than 1,700 already having received funds. Binance also participates in efforts to support internally displaced persons (IDPs) as part of a project launched together with the charitable foundations Palianytsia and Rotary Club Kyiv International. Large families and those with minor children, disabled, and elderly Ukrainians will benefit with priority. These most vulnerable people will be able to rely on a monthly assistance in the amount of 75 BUSD ($75) for a period of three months, the report details...
---
New American Express Credit Card Lets Shoppers Earn Crypto Rewards Trada...


American Express and Abra are launching a new credit card that will allow shoppers to earn cryptocurrency rewards 'tradable across over 100 different cryptocurrencies' without annual or foreign transaction fees.American Express and Abra Launching Crypto Rewards Credit Card American Express (Amex) and crypto trading platform and wallet provider Abra announced the upcoming launch of the Abra Crypto Card on the American Express network Friday. Abra described the new card as: The first crypto rewards credit card on the American Express network that will transact in U.S. dollars and offer crypto back on any purchase category and amount. 'The crypto rewards will be tradable across over 100 different cryptocurrencies supported by Abra, with no annual or foreign transaction fees,' the crypto company detailed. The Abra Crypto Card will offer several benefits from the American Express Network, including Amex Offers, presale ticket access, global dining benefits, and purchase protections, Abra further noted. Mohammed Badi, president of Global Network Services at American Express, commented: 'One of the ways we back the evolution and innovation of commerce is by making it easier for fintechs to develop and scale innovative payment solutions leveraging the American Express global payments network and the Amex/i2c platform.' The Amex executive added: 'We have a long-standing relationship with Abra through our Amex Ventures investment portfolio.' Interested customers can now join the waitl...
---
American Express To Offer Their First Crypto Rewards Credit Card


American Express is rolling out it's first-ever crypto rewards credit card as part of a partnership with Abra, according to a joint announcement at this week's crypto conference Consensus in Austin. The announcement is a move in the footsteps of other major credit card providers, most notably Visa and Mastercard, but is still a major call-out in crypto integration into the current credit card landscape. There are over 60M AmEx holders according to figures from earlier this year - and now the network will bring access to direct cryptocurrency rewards for spending for the first time ever with a partner card with Abra. American Express And Abra Team Up The 'Abra Crypto Card' was unveiled at the annual Consensus event in Austin, Texas today, and will offer crypto rewards for any purchase category and amount, according to the formal press release. Abra offers a platform token, 'Crypto Perx' (CPRX) that is expected to be alongside a variety (but thus far undisclosed) of top tokens as options for earning rewards. AmEx has carved out a long-time niche of serving top dollar customers and offering commensurate rewards. The Abra card is expected to bring those rewards along with it too, with rewards from the slate of the AmEx network, including 'Amex Offers (for shopping, travel, dining, services, entertainment, etc.), presale ticket access, Global Dining benefits, and purchase protections,' according to the press release. Abra joins a growing list of crypto-native card issuers with cry...
---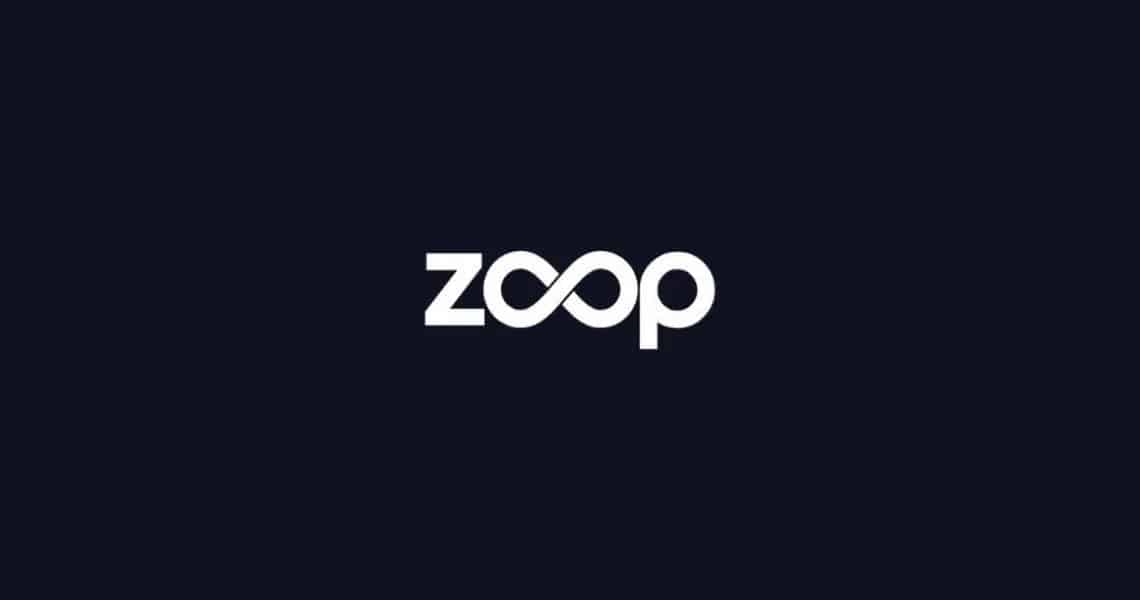 Onlyfans Creator RJ Phillips Announces Zoop: An NFT Trading Card Platfor...


When RJ Phillips launched Onlyfans, he started a whole new movement of democratization of the adult industry. Now, he wants to conquer the WEB3 with a new NFT project. The founder of OnlyFans has announced the launch of a Trading Card Platform named 'Zoop.' The decentralized NFT trading platform will be available for all types of audiences and will run on the Polygon network. According to a press release, the new ecosystem will feature officially licensed digital cards of celebrities and influencers, thanks to Zoop's partnerships with different media enterprises. but Zoop is not just a one-man project. The platform will be supported by a team of developers with proven experience in WEB3 products. Zoop will enable the exchange of 3D digital letters from celebrities and influencers. RJ Phillips, founder and co-CEO of Zoop said that his platform will assist users in the process of buying and auctioning the cards. He also indicated that Zoop will be a 'win for celebrities' and brands as it will bring new ways to interact with their fans and customers. 'Zoop is the trusted home for authentic celebrity card drops, enabling all fans, regardless of their technical expertise, to participate in the web3.0 space. We hold users' hands as they compete in acquiring digital collectables in the auction process, show off their holdings to friends, and 'collect-to-connect' with their favorite celebrities of today and tomorrow. Another innovation that Zoop offers is that users will be able to e...
---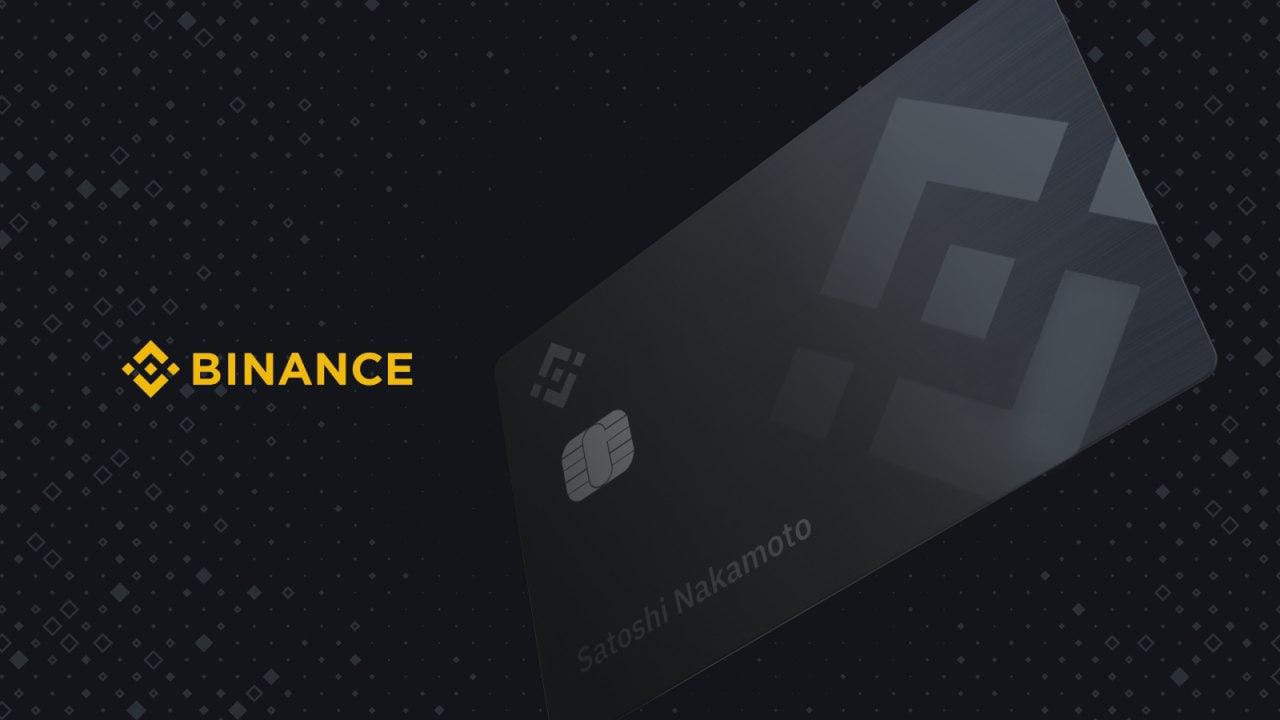 Binance Visa Card Guide: Read Before You Order


Spending cryptocurrencies such as Bitcoin and Ethereum in shops and restaurants is getting easier by the day. More and more merchants grasp the potential of cryptocurrencies and adopt them in one way or another. Several cryptocurrency debit cards have recently popped up to help businesses offer digital assets as a payment method. Just like any other conventional ones, cryptocurrency debit cards allow you to conduct day-to-day transactions using BTC, ETH, XRP, and other altcoins. Binance - the world's leading cryptocurrency exchange by trading volume - has also joined the fray and has recently launched a new crypto-based Visa debit card. It enables real-time conversion of cryptocurrency to EUR when a user makes a transaction. Binance has been striving in making cryptocurrency usage as widespread as possible,, and the latest Visa debit card is a testament to that. What is Binance Visa Card? Binance Card is essentially a Visa debit card that is linked to your Binance account and allows you to spend crypto anywhere that Visa is accepted. It is a prepaid card just like a regular debit card and has to be pre-loaded with crypto beforehand. Currently, it is available to Binance users in selected European countries such as Austria, Belgium, Bulgaria, Croatia, Republic of Cyprus, Czech Republic, Denmark, Estonia, Finland, France, Germany, Gibraltar, Greece, Hungary, Iceland, Ireland, Italy, Latvia, Liechtenstein, Lithuania, Luxembourg, Malta, Netherlands, Norway, Poland, Portugal...
---
The First Rewards Card for the Web3 World by The Crypto Card Club


PRESS RELEASE. An emerging NFT company, The Crypto Card Club, has developed an innovative system that aims to recognise and reward investors by merging real-world reward point systems with NFT and Web3 purchases. The groundbreaking service financially rewards holders for their usual NFT spending, attempting to minimise Web3 financial risks and safely help grow investor portfolios. The founder, Harrison Bishop, has stated that they are looking to become THE rewards card for Web 3.0 and 'IRL'. Members that hold the C3 NFT in their wallet and purchase NFTs from partnered projects will earn $C3 tokens. In addition, $C3 tokens can buy exciting products and services, including VIP passes to Coachella, a holiday to the Bahamas, or even tickets to The Monaco Grand Prix. C3s members will have access to perks and benefits valued at more than $100k. This includes but is not limited to: Alpha channel access: C3 members will have access to 'alpha' (valuable trading information) that has been sourced, aggregated and summarised from the most exclusive and expensive paid alpha channels in the crypto space. Gas Fee Rebates: C3 will provide gas rebates up to 50% for purchases made with partnered projects. Masterclass: C3 Members will have access to an exclusive masterclass on 'how to build a successful NFT project', with interviews from top collection founders and directors. All C3 partnerships are fully vetted to ensure maximum benefit is provided to hol...
---
More Cardstack (

#CARD

) News