| | | | |
| --- | --- | --- | --- |
| | Bitcoin | #BTC | ₿ |
---
| | | | | |
| --- | --- | --- | --- | --- |
| BTC Price: | $20,063 | | Volume: | $20 B |
| All Time High: | $68,781 | | Market Cap: | $385 B |
---
---
| | | | | |
| --- | --- | --- | --- | --- |
| Circulating Supply: | 19,168,937 | | Exchanges: | 210 |
| Total Supply: | 19,168,937 | | Markets: | 3916 |
| Max Supply: | 21,000,000 | | Pairs: | 5094 |
---
---
---
The price of #BTC today is $20,063 USD.

The lowest BTC price for this period was $0, the highest was $20,063, and the exact current price of one BTC crypto coin is $20,063.39479.

The all-time high BTC coin price was $68,781.

Use our custom price calculator to see the hypothetical price of BTC with market cap of ETH or other crypto coins.
---
---
The code for Bitcoin is #BTC, and the symbol for #BTC is ₿.

Bitcoin is 13.8 years old.
---
---
The current market capitalization for Bitcoin is $384,593,950,809.

Bitcoin is ranked #1 out of all coins, by market cap (and other factors).
---
---
The trading volume is huge during the past 24 hours for #BTC.

Today's 24-hour trading volume across all exchanges for Bitcoin is $20,172,283,010.
---
---
The circulating supply of BTC is 19,168,937 coins, which is 91% of the maximum coin supply.

A highlight of Bitcoin is it's limited supply of coins, as this supports higher prices due to supply and demand in the market.
---
---
BTC is well integrated with very many pairings with other cryptocurrencies and is listed on at least 210 crypto exchanges.

View #BTC trading pairs and crypto exchanges that currently support #BTC purchase.
---
---
---
---
Bitcoin Pushes $20K as BTC Supply on Exchanges Lowest Since November 201...


A bullish revival was observed in Bitcoin's price as the third quarter drew to a close, as data suggests a significant uptick in the outflows of tokens from crypto exchanges and into personal wallets. Exchange outflows are typically perceived as bullish for prices since it demonstrates market players having long-term convictions in the asset instead of offloading them in the near term. Drop in Bitcoin's Supply on Exchanges According to the crypto-analytic platform Santiment, Bitcoin continues to see its supply rapidly moving away from exchanges. This essentially indicated that traders are showing further signs of 'being content with their current holdings.' Source: Santiment As a result of this trend, less than 9% of BTC currently exists on exchanges for the first time since 2018. Santiment stated that this 'is a good bode of confidence for bulls.' Hinting at a new wave of trader confidence heading into the fourth quarter was the transfer of 34,723 BTC out of centralized exchanges by investors on September 30 alone. The accumulation trend started gaining momentum in mid-September. As per Santiment's data, the most recent steep fall in Bitcoin balances occurred between September 29 and October 1. This is the fourth largest daily BTC outflow that has been registered for the crypto asset this year. Relief Rally On Wednesday, Bitcoin broke above the $20,000 psychological level. The latest rally follows the intensive foreign pressure on the US to stop hiking interest rates. The Un...
---
Bitcoin, Ethereum Technical Analysis: BTC Back Above $20,000, USD Hits 2...


Bitcoin was back above $20,000 on Tuesday, as the U.S. dollar fell to its lowest point in two weeks versus several G7 currencies. The stronger dollar has impacted purchasing power in cryptocurrencies, and commodities like crude oil, which last week fell to a nine-month low. Ethereum was also up, hitting a five-day high.Bitcoin Bitcoin (BTC) briefly rose above $20,000 on Tuesday, as the U.S. dollar continued to decline versus other major currencies. This has resulted in the world's largest cryptocurrency climbing to a peak of $20,071.20 earlier in today's session. Today's high is the strongest point that BTC/USD has traded at since September 30, and is marginally below a ceiling of $20,200. As can be seen from the chart, earlier bulls retreated from the market as BTC neared the aforementioned resistance point. Overall, the rally began following a breakout of another point of uncertainty, this being the ceiling of 49.00 on the relative strength index (RSI). The index is now tracking at 52.22, which is slightly below a resistance of 53.00, and this seems to be another reason why BTC has slipped from its earlier high. Ethereum Like BTC, ethereum (ETH) also rose to a five-day high in today's session, moving above a key resistance level in the process. Following a low of $1,294.41 to start the week, ETH/USD raced to an intraday high of $1,355.89 earlier in the day. The move saw ethereum break out of its ceiling of $1,330, with the 14-day RSI also moving beyond a point of resistan...
---
Bitcoin Miners in Trouble? BTC Price Dangerously Close to Cost of Produc...


Bitcoin's price has been trading below $20,000 for quite some time now, and data from a popular cryptocurrency analytics resource reveals that it's getting dangerously close to BTC's cost of production. This could, according to Glassnode, cause 'acute income stress in the mining industry.' Bitcoin's Price Close to Cost of Production The cost of production for one BTC includes all the expenses that miners have to do. These include but are not limited to electricity bills, rent, salaries, hardware, and whatever else is applicable. Popular cryptocurrency analytics resource Glassnode revealed that the current estimated cost of production (generalized) is around $18,300. Bitcoin has been trading very close to its estimated cost of production price since the June sell-off. The Difficulty Regression Model is hovering at $18,300, and signals a potential threshold for acute income stress in the mining industry. Source: Glassnode Indeed, Bitcoin's price has been trading below $20,000 for the past week. At the time of this writing, the cryptocurrency is seemingly attempting a recovery above the critical level. BTC Miners Unfazed Despite the above and the overall global unrest in times of geopolitical and economic uncertainty, Bitcoin's hashrate has managed to chart yet another all-time high recently. Source: BlockchainCom The current hashrate clocks in at 242 exahashes per second. According to a Glassnode analogy, 'this is equivalent to all 7.753 billion people on earth, each completing...
---
Argentine Oil Subsidiary YPF Luz Powering Bitcoin Mining Activities With...


YPF Luz, a subsidiary of the Argentine state oil company YPF, is currently piloting a project to power bitcoin mining operations with residual gas. The initiative, which is currently being tested in Vaca Muerta, one of the biggest oil fields in the country, seeks to take advantage of this byproduct from the initial stages of oil well drilling. Argentine Company YPF Luz Takes Bitcoin Mining to the Oil Wells Cryptocurrency miners are always looking for new forms of getting cheap and convenient power sources to run mining operations. YPF Luz, a subsidiary of the state-owned YPF in Argentina, is running a pilot project to take advantage of flare or residual gas to power bitcoin mining operations. This project, which has been running for three months in Vaca Muerta, a large oil field in the country, seeks to take advantage of this gas, which would be otherwise be burned. The gas in these oil fields cannot be taken to other sites to be used, so the only way is to bring interested parties to the zone. YPF Luz already has a series of customers that pay for this kind of power, which is being produced on-site with generators installed during the oil well drilling phase. Martin Mandarano, CEO of YPF Luz, stated: This first pilot, which is already operating, operates with 1 [megawatt] of generation and a second project is being developed simultaneously to start operating before the end of the year, with about 8 MW, in the Bajo del Toro area. ...
---
TA: Bitcoin Price Close Below $20K Could Spark Larger Degree Increase


Bitcoin price is slowly moving higher above $19,500 against the US Dollar. BTC could start a steady increase if there is a close above $19,600 and $20,000. Bitcoin remained well bid above the $19,200 and $19,000 support levels. The price is trading above $19,400 and the 100 hourly simple moving average. There is a key bullish trend line forming with support near $19,450 on the hourly chart of the BTC/USD pair (data feed from Kraken). The pair could start a steady increase if there is a clear move above the $19,700 level. Bitcoin Price Eyes Steady Increase Bitcoin price remained strong above the $19,000 level. BTC traded as low as $18,937 and started a steady increase. There was a move above the $19,150 and $19200 levels. The price was able to clear the 50% Fib retracement level of the downward move from the $20,177 swing high to $18,937 low. There was a also a move above the $19,500 resistance zone to move into a short-term positive zone. Bitcoin price is now trading above $19,400 and the 100 hourly simple moving average. There is also a key bullish trend line forming with support near $19,450 on the hourly chart of the BTC/USD pair. On the upside, an immediate resistance is near the $19,700 level. It is near the 61.8% Fib retracement level of the downward move from the $20,177 swing high to $18,937 low. The next major resistance sits near the $20,000 zone. Source: BTCUSD on TradingView.com A clear move above the $20,0000 resistance might start a fresh increase. In the stat...
---
Decentralized App BCH Bull Prepares for Launch, Platform Allows Users to...


Just recently the developers behind the Bitcoin Cash-centric project Anyhedge released the alpha version of the Anyhedge Whitelabel and since then, 284 smart contracts were created onchain, and more than $32,900 in funds hedged using the alpha protocol. Furthermore, this month, General Protocols, the engineers behind Anyhedge, revealed the team plans to launch a decentralized application (dapp) on the Bitcoin Cash blockchain that allows anyone to long bitcoin cash against a myriad of tradeable assets.General Protocols to Launch a Decentralized Application That Allows Users to Hedge or Long Bitcoin Cash, Anyhedge Alpha Whitelabel Recently Released In recent times, there's been a few different projects building within the Bitcoin Cash (BCH) ecosystem. One protocol called Anyhedge just released the protocol's alpha version, which allows users to create smart contracts onchain. Furthermore, the team behind Anyhedge, General Protocols, recently summarized the Anyhedge Extension, which was made possible after the new ruleset changes were applied to the BCH network last May. This month, General Protocols has plans to launch a dapp called BCH Bull, an application that allows people to long BCH against a number of tradeable assets. BCH Bull is a permissionless and noncustodial dapp built on the BCH chain. Tradeable assets that can be used to long or hedge bitcoin cash include assets like the U.S. dollar, bitcoin (BTC), ethereum (ETH), or the precious metal gold. 'Utilising the AnyHed...
---
Exchanges Close Q3 With Massive Bitcoin Outflows, Why A Rally Is On The ...


The third quarter of 2022 was a rollercoaster for the price of bitcoin. BTC's price had fluctuated wildly during this time and ended up hitting lower lows than expected. However, this has not changed investors' convictions about the cryptocurrency. As the third quarter drew to a close, there had been a massive withdrawal spree from centralized exchanges, which led to more than $600 million in outflows. Bitcoin Outflows Grow The last day of September has proven to be an important trading day for bitcoin. Given that it was both the last day of the month and a Friday, meaning the close of the trading week, bitcoin investors seemed to have taken this as a sign to move their BTC off exchanges. Data shows that on this last day, investors moved 34,723 BTC out of centralized exchanges. This came out to Rond $668.07 million at the time of the withdrawals. It also follows the accumulation trend that has been gaining momentum since mid-September. This happened while the digital asset trended below $20,000, and it is now apparent that this accumulation trend had been behind the brief spike above $20,000 on Friday. More than 34k BTC leaves exchanges in one day | Source: Santiment On-chain data aggregator Santiment notes that this is the 4th largest daily BTC outflow that has been recorded for the digital asset in 2022. Additionally, it is also a new 3-month record for the digital asset. Part of a large "bank run" that has seen the BTC held by centralized exchange...
---
Is Bitcoin 'Uptober' About To Begin? | BTCUSD Analysis October 3, 2022


In this episode of NewsBTC's daily technical analysis videos, we review a variety of technical and fundamental signals on the Bitcoin price monthly chart to see if we are getting closer to a bottom in crypto. Take a look at the video below: VIDEO: Bitcoin Price Analysis (BTCUSD): October 3, 2022 The monthly closed with a doji candle, which typically forms at a point of indecision before either a reversal, or strong continuation. Past monthly dojis have commonly preceded short- and long-term turning points in crypto. The September monthly candle was the first ever monthly close below Bitcoin's former all time high set back in December of 2017. Although Bitcoin was clearly overvalued back then, it is hard to imagine in today's world that the top cryptocurrency is still overvalued a full five years later. Bearish BTC Momentum Begins To Wane... Maybe The October monthly candle opened with pink on the LMACD histogram. This signal in the past put bear markets back into hibernation mode for at least a year or more, and suggests a major shift in momentum. But October must close bullish to confirm and cement the change in color on the Bitcoin monthly chart. The monthly Relative Strength Index remains the lowest in Bitcoin history, but is grinding along the bottom of a downward sloping channel. The same downward slope has connected past RSI peaks. Bitcoin bearish momentum might be weakening | Source: BTCUSD on TradingView.com Bitcoin Investors Cou...
---
Quant Explains How US Stock Market Volumes Influence Bitcoin Price


A quant has explained how there is a connection between the recent trends in the US stock market volumes and the Bitcoin price. TradFi Depth Oscillator Has Hit A Low And Is Now Turning Back Up As explained by an analyst in a CryptoQuant post, the volume depth in traditional finance markets has been low recently. The 'TradFi volume' is a measure of the total amount of transactions that buyers and sellers are making on the US stock market. There is a concept called 'market depth,' which is the ability of any market to take in large orders without impacting the price of the commodity much. Generally, the more orders there are in a market, or simply, the higher its volume, the stronger the depth of the asset. However, something important is that these orders should be spread evenly within the market, otherwise the depth wouldn't be as great. Using an oscillator, the cyclical trend in the depth of any asset can be noticed. Here is a chart that shows how the US stock market volume depth oscillator has changed its values during the last few months: The value of the metric seems to have been turning around in recent days | Source: CryptoQuant As you can see in the above graph, the quant has marked the relevant zones of trend between the Bitcoin price and the TradFi volume depth oscillator. It looks like whenever the indicator has transitioned from positive to negative values, the value of the crypto has observed bearish winds. On the other hand, the metric crossing the zero line t...
---
BTC Miners Reserves Reach Their Lowest Level in a Decade


Bitcoin miners are now holding fewer than 2 million BTC on reserve, according to data from IntoTheBlock. That's the lowest amount of Bitcoin held by all tracked pools and miners since 2010, following a steady decline over the past decade. Dwindling Miner Reserves IntoTheBlock's data tracks the Bitcoin belonging to the on-chain addresses of various major miners and mining pools – including Poolin, F2Pool, Binance, Bitfury, and others. In aggregate, total reserves numbered 1.92 million BTC as of October 2nd. Total reserves fell below 2 million BTC starting around June 13th, while Bitcoin's price collapsed and industry heavyweights started going insolvent. Though that doesn't tell the whole story: the platform's data suggests that miner reserves have been steadily declining since September of 2012, from their peak of about 3.1 million BTC. Before 2022, the last time Bitcoin miners held fewer than this month's reserves was in February of 2010. Bitcoin Miner Aggregate Reserves. Source: IntoTheBlock In general, the volatility of aggregate miner reserve balances has decreased over time. This may be related to Bitcoin's supply issuance schedule. Every four years, the subsidy attached to each Bitcoin block is cut in half – meaning early miners could likely accumulate and sell the most Bitcoin within the shortest period of time. Furthermore, Bitcoin's price has skyrocketed since its inception, m...
---
Bitcoin Sees Bullish Opening, Can BTC Reclaim $20,000 Region?


The Bitcoin price has been able to hold its ground over the weekend, and it's hinting at a potential bullish week for the nascent asset class. The cryptocurrency has been stuck in a tight range for the past month, unable to reclaim and flip the area north of $20,000 back to support. At the time of writing, Bitcoin (BTC) trades at $19,400 with a 2% profit in the last 24 hours and a 3% profit over the past week. In the crypto top 10, most cryptocurrencies are trading sideways or with small profits in the last hour, as this trading session prompted low timeframe bullish momentum across the board. BTC's price moving sideways on the daily chart. Source: BTCUSDT Tradingview Bitcoin Gearing Up For The Upside, $20,500 Holds The Key Today's bullish trading session has been supported by a rebound in traditional finance markets. Major U.S. indexes were able to rebound from last week's downside move and have been recovering allowing Bitcoin and other cryptocurrencies to display some strength on lower timeframes. The upside move might come as a surprise to many market participants expecting more losses over the rumors of insolvency surrounding financial institution Credit Suisse. Top representatives from the bank have denied the rumors, and the markets seem to be pricing them to the upside, so far. Analyst and trader Adam Mancini celebrated the recent bullish price action for the stock market and hinted at the potential continuation of the bullish momentum. As Bitcoin ...
---
Bitcoin in El Salvador – One Year Later


It has been one year since Bitcoin became legal tender in El Salvador. Crypto adoption has not been without issues in El Salvador, but it's difficult to weed through the different stories about Bitcoin because there are so many competing interests promoting or FUDing Bitcoin. This article will filter through the nonsense and describe how Bitcoin in El Salvador has panned out one year after it became legal tender. Why El Salvador Made Bitcoin Legal Tender El Salvador made Bitcoin legal tender ostensibly for a few reasons. The government cited the following reasons: A significant portion of El Salvadorans receive remittances from the United States. Remittances from the US actually make up 20% of El Salvador's GDP. Fees for wiring money to El Salvador are not cheap. Bitcoin transactions are cheap, so the El Salvador government made Bitcoin legal tender to reduce the fees citizens must pay for remittances. Approximately 70% of El Salvadorans do not have bank accounts. Transacting in Bitcoin can act as a sort of bank account. El Salvador uses the United States Dollar, which is suffering from fairly bad inflation at the moment. El Salvador moved to Bitcoin to hedge itself against inflation of the US Dollar. The three reasons listed above are all the official reasons that El Salvador gave for making Bitcoin legal tender. There are likely other reasons for El Salvador to make Bitcoin legal tender that they will not say publicly, though. It's also important to note ...
---
Stock-to-Flow Creator PlanB Bought More BTC and Explains Why Now


The creator of the bitcoin Stock-to-Flow (S2F) model - PlanB - admitted that recently he made his third BTC investment. At the time of the purchase, the primary cryptocurrency was hovering around $20,000. Due to its significant price depreciation compared to the all-time high of $69,000 in November 2021, many people proclaimed bitcoin dead in the past several months. However, PlanB revealed that each of his crypto investments was at a time when pessimism was reigning. PlanB Increases BTC Exposure In a recent post on Twitter, the anonymous user operating under the pseudonym PlanB revealed the timeline of his bitcoin purchases over the years. He first entered the ecosystem in 2015, when the leading digital asset was trading at approximately $400. Three years later, he bought more when BTC stood at about $4,000. His third investment was just recently, when the coin was worth $20,000. My first bitcoin investment was in 2015 at ~$400 (yellow circle). Most people said bitcoin was dead. My 2nd investment was in 2018 at ~$4000 when I published the S2F model. Most people said bitcoin was dead. My 3rd investment is now at ~$20,000. Most people say bitcoin is dead. pic.twitter.com/oUWppoJgxo — PlanB (@100trillionUSD) October 2, 2022 Interestingly, PlanB noted that the number of Google queries for 'Bitcoin is dead' have been at a very high level every time he made a purchase. The aforementioned narrative gets highly popular in times of a market crash. The phrase skyrocketed to an...
---
Bitcoin, Ethereum Technical Analysis: BTC, ETH Marginally Higher as USD ...


Following a red start to October, crypto prices moved marginally higher during Monday's session. After a brief stint below $19,000 on Sunday, bitcoin rose back above this point, as the U.S. dollar began to weaken against other G7 currencies. Ethereum was also in the green, momentarily moving above $1,300.Bitcoin Bitcoin (BTC) was trading marginally higher on Monday, as crypto prices reacted to a weaker U.S. dollar. Following last week's rally in USD, the currency eased to start the month, giving way to the return of bitcoin bulls. BTC/USD rose to an intraday high of $19,312.48 in today's session, less than 24 hours after trading at a floor of $18,970.62. Looking at the chart, the move saw the token marginally rise above its resistance point at the $19,300 level, which has historically been an area of uncertainty. As of writing, the turbulence has somewhat returned, with BTC trading at $19,208.10. Today's rally also coincided with the 14-day relative strength index (RSI) bouncing off a key floor of 43.00. Should this ascent continue, we could see prices move closer to $20,000. Ethereum Ethereum (ETH) also shook off signs of a red October, as the token rebounded following four consecutive bearish sessions. After a low of $1,271.15 on Sunday, the world's second largest cryptocurrency raced to a high of $1,308.90 to start the week. The move saw ETH/USD move towards its recent resistance level of $1,315, which has largely been in place since mid-September Like with bitcoin, eth...
---
Bitcoin Flat at $19K Ahead of Fed's Emergency Meeting: Market Watch


Bitcoin continues to trade at around $19,000, with little-to-no moves, but all of that can change later today as the US Fed is scheduled to host an emergency meeting. The alternative coins, though, are mostly in the red, with XRP losing the most value in a day. Bitcoin to Face Enhanced Volatility? The past week or so went quite smoothly for BTC, which spiked to $20,400 on Tuesday to mark a 12-day high before dropping sharply to $18,600. However, it bounced off at that point and calmed around $19,000 for the next several days, aside from one brief pump toward $20,000. The weekend was particularly calm as bitcoin stood close to $19,000. Monday starts on a similar note, with BTC trading a few hundred dollars above that line. However, the landscape can change later today as the US Financial Stability Oversight Council will have a meeting presided by Treasury Secretary Janet Yellen. 'The preliminary agenda for the executive session includes an update from staff of the Federal Reserve and the Commodity Futures Trading Commission on financial stability and energy market developments.' - said the department. Previously, such meetings from the US financial authorities brought enhanced volatility to the crypto market, and given the fact that today's is an 'emergency' one, there could be even more fluctuations. BTCUSD. Source: TradingView XRP Drops the Most Ripple was among the best performers in the past few weeks, mostly fueled by positive developments in its legal case against the US...
---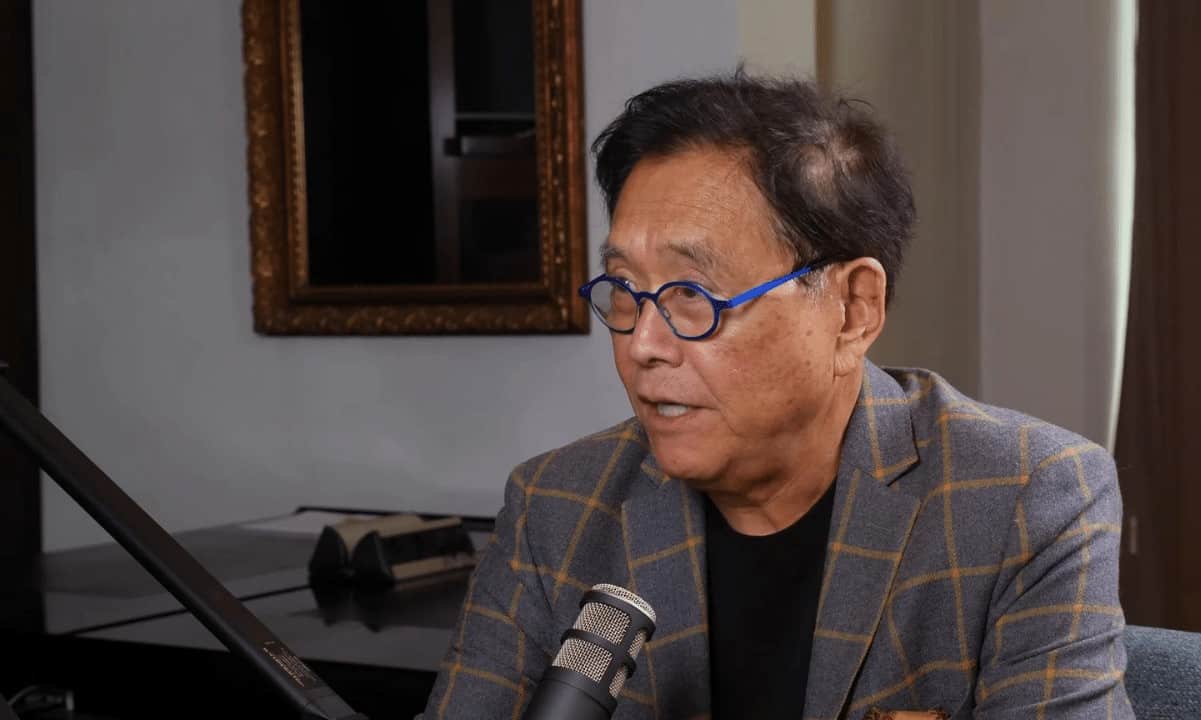 Rich Dad, Poor Dad Author Believes Buying Bitcoin Now Will Make You Smil...


The author of the best-seller believes the US Federal Reserve will continue to raise interest rates, which will ultimately push the prices of BTC, gold, and silver down even more. However, this presents a good buying opportunity that could make investors smile in the future. Buy BTC Now, Says Kiyosaki Robert Kiyosaki used to be among the bitcoin critics, but the COVID-19-induced crisis changed his mind, and he has placed it next to commodities such as gold and silver ever since. In his latest tweet on the matter, he touched upon the Fed's monetary policy for the past several months, in which the central bank raises the interest rates in hopes of fighting the galloping inflation. So far, bitcoin has met each interest rate hike with volatility, usually heading south. Stock prices have also plummeted in the past several months. Even more stable assets such as gold and silver are down from their recent peaks. At the same time, the USD has been on the rise, reaching an all-time high against the euro and a multi-year peak against the British pound. Kiyosaki believes this trend will continue as long as the Fed keeps increasing the interest rates, meaning that BTC, as well as gold and silver, could lose even more value against the greenback. However, he argued that this is a 'buying opportunity,' which will make investors who purchase those assets now smile once the Fed 'pivots and drops the interest rates as Englang just did.' BUYING OPPORTUNITY: if FED continues raising interest r...
---
US Senator Says 'I Love That Bitcoin Can't Be Stopped' Citing Concerns A...


U.S. Senator Cynthia Lummis says she loves that bitcoin cannot be stopped and that governments cannot just confiscate the cryptocurrency. 'It's actually comforting to know that bitcoin is there,' she said, citing concerns about the national debt and inflation. U.S. Senator: Bitcoin Is Something Governments Cannot Take U.S. Senator Cynthia Lummis (R-WY) talked about bitcoin in an interview with Hard Money's Natalie Brunell, published last week. Discussing the merits of bitcoin, including how the cryptocurrency cannot be stopped, the senator from Wyoming said: I love that it can't be stopped especially because I'm concerned about our national debt. I'm concerned about inflation. She continued: 'I see people in my home state of Wyoming that are going to food banks now because they need fuel, they need gasoline, to get to their jobs, and they have to choose now between high-priced gasoline and food so they are going to food banks for their food.' The senator further detailed: 'So when we see things that are inflationary, when we see the value of a dollar drop when you go to the grocery store and you come out with one sack of food and used to for the same price come out with two, we really need to look at assets that are going to be there for the long term.' She noted: That's why to me it's actually comforting to know that bitcoin is there. She further explained that in some countries where the government is unstable, it can come to take people's homes and property. The senator s...
---
TA: Bitcoin Price Keeps Struggling, What Could Trigger Another Downtrend


Bitcoin price is struggling to climb above the $20,000 resistance against the US Dollar. BTC could decline heavily if there is a close below the $18,500 support. Bitcoin remained in a range and stayed above the $19,000 support zone. The price is trading below $19,400 and the 100 hourly simple moving average. There was a break below a key bullish trend line with support near $19,350 on the hourly chart of the BTC/USD pair (data feed from Kraken). The pair could start a fresh decline if there is a clear move below the $18,500 support. Bitcoin Price Stuck In a Range Bitcoin price attempted a fresh increase above the $19,000 resistance zone. BTC climbed above the $19,250 level and the 100 hourly simple moving average. The price even gained pace above the $19,500 resistance and spiked above $20,000. However, the bears were active above the $20,000 resistance zone. A high was formed near $20,177 and the price started a downside correction. There was a move below the $19,500 level. Besides, there was a break below a key bullish trend line with support near $19,350 on the hourly chart of the BTC/USD pair. Bitcoin price is now trading below $19,400 and the 100 hourly simple moving average. A low is formed near $18,937 and the price is consolidating losses. It is trading near the 23.6% Fib retracement level of the recent decline from the $20,177 swing high to $18,937 low. On the upside, an immediate resistance is near the $19,400 level and the 100 hourly SMA. The next major resistance...
---
India's ED Freezes $1.6 Million in BTC of Accused in Gaming App Fraud


In a two-year-old gaming app fraud case, the top Indian financial crime investigating agency has frozen 85.9 bitcoins, equivalent to $1.6 million, held in an account on Binance. Separately, it also froze WRX, the native coin of WazirX, and USDT together, worth nearly $550,000. Earlier this month, the agency raided several premises in Kolkata in this case and recovered Indian currency equivalent to $2.2 million. The accused in this estimated $8.5 million scam is 25-year-old Aamir Khan. E-Nuggets Scam E-Nuggets, which ran mainly during the Covid-19 lockdown, offered various games and an app wallet service for the participants to deposit their money and earn attractive incentives. 'Aamir Khan ... launched a mobile gaming application, namely E-Nuggets, which was designed for the purpose of defrauding the public. Further, after collecting a sizable amount of money from the public, all of a sudden, withdrawal from the said App was stopped on one pretext or the other, ED said in its statement. The investigating agency further added that the accused deleted all data and profile information from the App's servers. Giving the details of the crypto option that the accused chose to hide away the money, the probe agency said Khan opened a dummy account on WazirX, purchased crypto assets, and transferred them to Binance. 'The balance of said transferred cryptocurrencies i.e. 77.62710139 Bitcoins [equivalent to USD 1573466 (Rs 12.83 Crore approximately)] at Binance crypto exchange has been ...
---
Bitcoin Bullish Signal: Exchange Outflows Spike Up


On-chain data shows the Bitcoin exchange outflows have spiked up recently, a sign that could prove to be bullish for the crypto's price. Bitcoin Exchange Netflow Has Observed Deep Red Values In Recent Days As pointed out by an analyst in a CryptoQuant post, investors have withdrawn more than 60k BTC from exchanges recently. The relevant indicator here is the 'all exchanges netflow,' which measures the net amount of Bitcoin entering or exiting wallets of all centralized exchanges. The metric's value is simply calculated by taking the difference between the inflows and the outflows. When the value of this indicator is greater than zero, it means there are more inflows taking place in the market than outflows. Such a trend, when prolonged, can be bearish for the price of the crypto as it may be a sign of dumping from investors. On the other hand, negative values of the netflow suggest investors are taking out a net number of coins right now. This kind of trend can indicate buying pressure in the market, and hence could be bullish for BTC's value. Now, here is a chart that shows the trend in the Bitcoin all exchanges netflow over the last month: The value of the metric seems to have been below zero in recent days | Source: CryptoQuant As you can see in the above graph, the Bitcoin all exchanges netflow has observed some negative spikes during the last three days. These downward surges in the indicator's value have amounted to more than 61k BTC leaving exchange wallets, the larg...
---
Bitcoin Price Is Sitting On A Gun Powder, Will It Explode?


BTC price trades below key resistance as prices get rejected under daily EMA. BTC's monthly candle closes with so many mixed feelings ahead of October. The price of BTC must close above $21,500 to renew bullish sentiments. The price action of Bitcoin (BTC) continues to toil with the emotions of traders and investors as it moves in an indecisive and uncertain fashion. Traders continue to speculate about what Bitcoin (BTC) holds for this new month of October. The price action and movements of Bitcoin (BTC) continue in its choppy, leaving most traders at loose ends due to an unstructured Bitcoin (BTC) price movement. (Data from Binance) Bitcoin (BTC) Price Analysis On The Weekly Chart Weekly BTC Price Chart | Source: BTCUSDT On Tradingview.com Despite showing some fake movement of a bounce ahead of the monthly close, the price has found some rejection around $19,500 as the price struggles to break above. The price of BTC retraced to a region of $18,700 but swiftly bounced from this region as price rallied to $19,300 but was faced with resistance to breaking above. BTC's price needs to break and hold above $20,500 before it can resume bullish sentiment as the price trades at a key level. BTC's price needs to trade away from this region of $19,000 as a break below $18,100 could mean the price going to a low of $17,500 and even a low of $16,000. Ahead of the weekly close, the price for BTC needs to close above $19,500 for a little bit of haven; a close below this range indic...
---
Bitcoin Price Analysis: Sideways Action Continues, Breakout Could Lead H...


Bitcoin has yet to make a decisive move in any direction as the primary cryptocurrency continues to wrestle with the $18K support level. A bearish breakout below this position could be disastrous. Technical Analysis By: Edris The Daily Chart Bitcoin's price overlaps with crucial support on the daily timeframe, as it oscillates in a very tight range between the significant descending trendline and the $18K support level. With minimal wiggle room between these levels, a breakout to either side is expected to occur during the next days or even hours. The 50-day moving average located near the $20K mark is currently providing additional dynamic resistance and continues to bar the price from flourishing, keeping it below this level for now. Considering the overall bearish market structure and the confluence of resistance levels at around $20K, a bearish breakout below $18K appears to be a more plausible scenario. This breakdown could initiate another regression towards the $15K area and beyond. In opposition to this scenario, for the bearish outlook to fail, the price needs to break above the bearish trendline, as well as both the 50-day and 100-day moving average lines. This bullish rebound would pave the way for a rally toward the $24K resistance level in the short term. The 4-Hour Chart On the 4-hour timeframe, the price continues to range between the $20K and $18K levels, as the market appears to be in the calm before the storm. A breakout either above or below the mentioned ...
---
India Freezes More Crypto Including Bitcoin and Tether as Investigation ...


India's Directorate of Enforcement (ED) says it has frozen more cryptocurrencies, including bitcoin, tether, and the Wazirx token. The action is part of its investigation of the mobile gaming app E-nuggets. In its latest announcement, the ED revealed that nearly 86 bitcoins found at crypto exchange Binance were frozen.Indian Authority Freezes More Cryptocurrencies: Bitcoin, Tether, Wazirx Token India's Directorate of Enforcement (ED) announced Friday that it has frozen two more cryptocurrencies under the country's Prevention of Money Laundering Act (PMLA). The ED is the Indian government's law enforcement and economic intelligence agency. The announcement details: Directorate of Enforcement (ED) has freezed the crypto currencies WRX (utility token of Wazirx) and USDT (tether, an Ethereum token that is pegged to the value of a U.S. dollar) equivalent to Rs 47.64 lakhs. The ED initiated a money laundering investigation of Aamir Khan and others relating to E-nuggets on the basis of an FIR dated Feb. 15, 2021. Aamir Khan, S/o Nesar Ahmed Khan launched E-Nuggets, 'which was designed for the purpose of defrauding public,' the Indian authority said. 'Further, after collecting handsome amount from the public, all of the sudden, the withdrawal from the said app, was stopped, on the pretext of one and other excuses.' The agency explained that its investigations have revealed that the accused transferred the amount earned through the E-nuggets gaming app using a cryptocurrency exchange...
---
Bitcoin, Ethereum Technical Analysis: BTC Begins the Weekend in Bearish ...


After a move above $20,000 on Friday, bitcoin was back in the red on Saturday, as prices fell close to a key support point. As a result of this move the token has been largely unchanged in the last week, with price up 0.87% in the last seven days. Ethereum was also lower to start the weekend.Bitcoin Bitcoin (BTC) fell below $20,000 to start the weekend, as bearish sentiment returned following a brief rally late on Friday. Following the release of the University of Michigan Consumer Sentiment report for September, which showed improvement from the previous month, BTC surged to a peak of $20,109.85. However on Saturday, the token slipped to an intraday low of $19,238.12, falling below its floor of $19,300 in the process. Looking at the chart, the move comes as the 14-day relative strength index (RSI) continues to move away from its ceiling at 49.00. As of writing, the index is tracking at 45.45, which is close to another support point near the 44.00 region. Should this floor hold firm, there is a strong possibility that we could see a rebound, with bitcoin bulls not only taking price back to $20,000, but potentially above this point. Ethereum Ethereum (ETH) was also trading low to start the weekend, as bullish sentiment from yesterday's Consumer Sentiment data swiftly wore off. Since hitting a peak of $1,368.74 during yesterday's session, ETH/USD fell to a low of $1,320.38 earlier in the day. As of a result of this sell-off, the world's second largest cryptocurrency dropped b...
---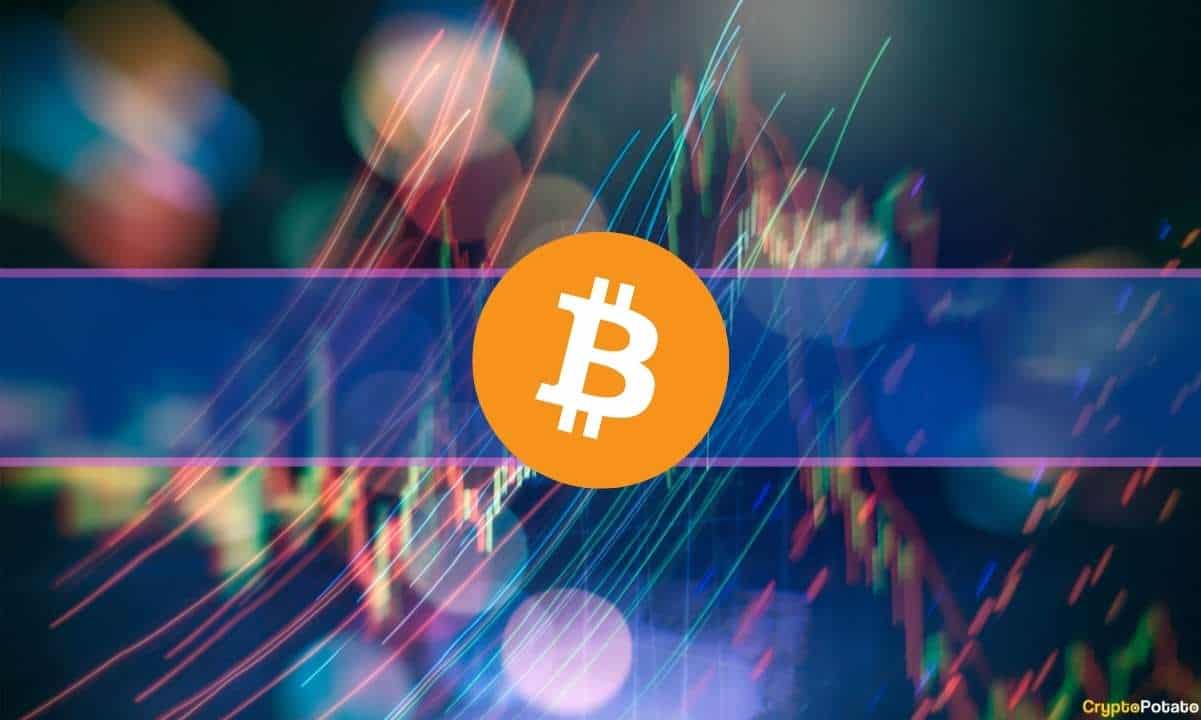 Weekend Watch: Bitcoin With Another Failed Attempt at $20K


Bitcoin tried its hand at taking down $20,000 yesterday once again, but, just like it happened earlier this week, it was stopped and dropped by almost $1,000. Most larger-cap altcoins are slightly in the red now, while there are some gains from the mid-cap ones. Bitcoin Rejected at $20K Once More Bitcoin had a significantly less volatile week than the previous one when the US Federal Reserve's actions pushed it south to a three-month low at $18,100. The asset recovered some ground and calmed around $19,000. In fact, it spent most of the weekend and even Monday there. The first notable price movement came on Tuesday when the cryptocurrency jumped to a 12-day high of $20,400. While the bulls were preparing for another leg up, the bears reminded of their grip over the market and pushed the asset south hard. In a matter of hours, BTC had dropped below $18,000 before returning to a familiar trading range between $19,000 and $20,000. As Friday was coming to its end, bitcoin pumped once more, touched $20,000, but was stopped and pushed back down to $19,300 as of now. Nevertheless, BTC's dominance has gained about 2% in a week and is up to 39.5% now. It even touched 40% earlier this week. BTCUSD. Source: TradingView Less Volatile Alts The alternative coins are somewhat untypically calm now, having failed at marking impressive gains yesterday. Ethereum's post-Merge struggles continue. It traded above $1,600 when the transition to PoS was completed just over two weeks ago but dumped to...
---
Spanish Telecom Giant Telefonica Embraces Bitcoin Payments


One of the largest telephone operators and mobile network providers in Spain - Telefonica - partnered with the crypto exchange Bit2Me to allow clients to pay for services in digital assets. Cryptocurrency adoption seems to be on a high level in the Iberian country. A few months ago, the leading airline company - Vueling - said travelers will be able to purchase flight tickets in bitcoin and other assets from January 2023. Telefonica Says 'Yes' to Crypto The Madrid-based corporation allowed customers to settle bills in several cryptocurrencies, including Bitcoin (BTC), Ether (ETH), Litecoin (LTC), Circle's stablecoin USDC, and others on its online marketplace named Tu. To enable the crypto payments, Telefonica joined forces with the Spanish digital asset platform Bit2Me, which provided the infrastructure and will oversee the transactions. The news grabbed the attention of the Chief Executive Officer of Binance - Changpeng Zhao (CZ) - since he shared it on his personal Twitter account. Spain's largest telecom company now accepts crypto payments. — CZ Binance (@cz_binance) September 30, 2022 It is worth noting that his company recently expanded its presence in the Spanish market. Two months ago, Binance's subsidiary - Moon Tech Spain - received regulatory approval to register as a Virtual Asset Services Provider (VASP) in the European country. 'MoonTech's registration in Spain is an acknowledgment of the hard work and commitment of our teams to providing a platform that...
---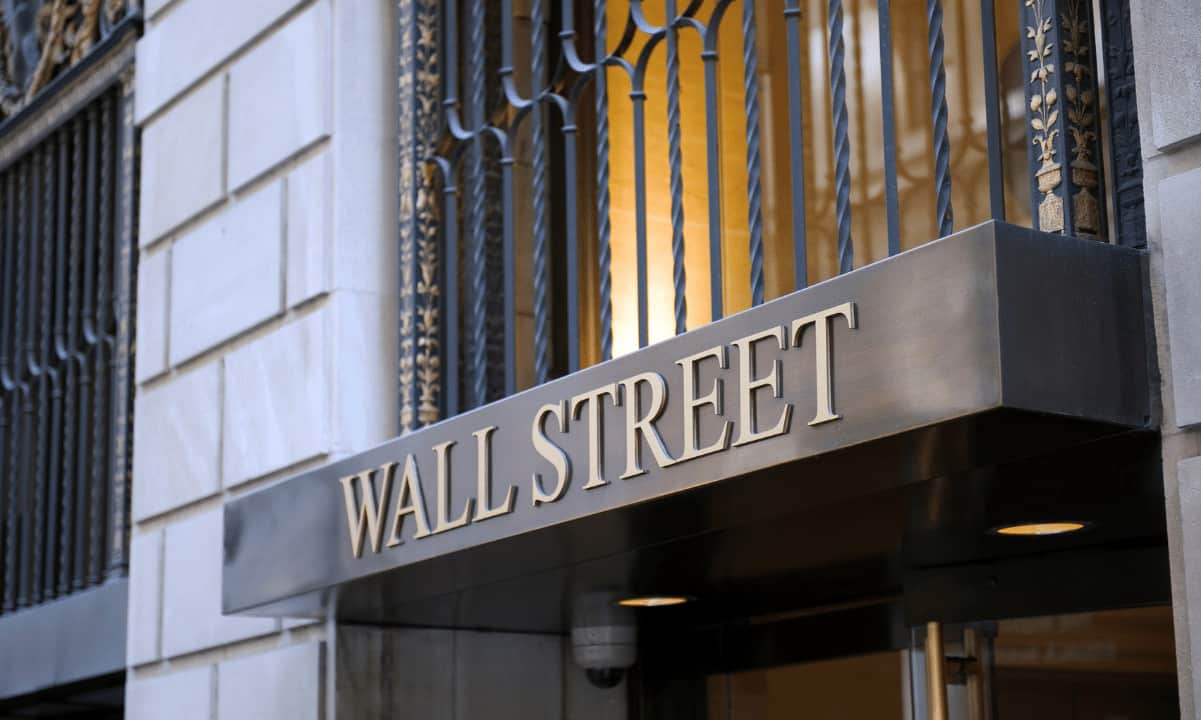 Bitcoin Mining Company Rhodium Looking to Go Public Via SilverSun Merger


The Texas-based bitcoin mining giant is entering a merger agreement with SilverSun Technologies, a publicly-traded business technology solutions provider, as Rhodium is planning to list on Nasdaq after an initial delay. Meanwhile, the fall in the price of BTC and the ongoing crypto winter has caused bitcoin mining companies to struggle to stay afloat. Rhodium Makes Another Shot to go Public In an announcement on Thursday (September 29, 2022), the merger between SilverSun and Rhodium saw unanimous approval from the Board of Directors of both companies. Part of the terms of the deal includes each SilverSun shareholder will receive a cash dividend of a minimum of $1.50 per share, approximately equal to $8.5 million. The shareholders will also get one share of a stock dividend in a newly created SilverSun subsidiary called SWK Technologies. Commenting on the latest development, Rhodium's Chairman and CEO Chase Blackmon said: 'We believe this strategic transaction will unlock long-term accretive value for Rhodium's shareholders. We believe access to U.S. capital markets is paramount to sustainable, long-term success in our capital intensive industry.' The CEO of SilverSun, Mark Meller, was also optimistic that the merger agreement would benefit the company's shareholders, customers, and employees. Meller further said of the proposed deal: 'We also believe that it provides our stockholders with the opportunity to realize a substantial upfront cash payment while continuing t...
---
Bitcoin Slowly Trends Upwards Into $20,000, Will The Monthly Candle Turn...


Bitcoin has seen some profits over today's trading session as September's monthly candle is coming to an end. Market participants were expecting a tight battle between bullish and bearish forces, but the cryptocurrency has been moving sideways with slight upward pressure. At the time of writing, Bitcoin (BTC) trades at $19,700 with a 2% and 1% profit over the last 24 hours and 7 days. Other cryptocurrencies in the crypto top 10 by market cap are displaying similar price action, but BTC seems to be leading the low timeframe bullish momentum. BTC's price records profits on the 4-hour chart. Source: BTCUSDT Tradingview People Buy Bitcoin To Hedge Against Their Currencies Downside Trend? Data from Material Indicators shows that investors with buying orders from $1,000 to $10,000 bought into Bitcoin's recent price action while other investors sold their coins. In that sense, a rally into the monthly close seems unlikely. However, Material Indicators also show that ask (sell) liquidity has been decreasing as Bitcoin is rejected from the area of around $20,000. If the price can resume its bullish momentum and can gain more support from larger buyers, bears might be unable to defend $20,000. This might lead BTC to higher levels, and possibly for a reclaim of the levels around $26,000, according to a report from NewsBTC. The cryptocurrency must flip $20,100 into support, analyst from Material Indicators wrote the following about BTC odds as the market heads into the...
---
LUNC Spikes 25% Weekly on Do Kwon's Claims, BTC Rejected at $20K: This W...


Unlike the previous week, which was full of volatility, the past seven days were quite more stagnant in the cryptocurrency space. Bitcoin, for one, had calmed around $19,000 after the most recent price drops and spent the weekend as well as Monday at that level. The situation changed on Tuesday when it initiated an impressive leg up, resulting in a price surge to over $20,000 for the first time in 12 days. However, the bears tightened their grip on the market and pushed the asset south. In a matter of hours, BTC had dropped below $18,500. Nevertheless, it bounced off and has returned to a familiar trading range between $19,000 and $20,000. It's worth noting, though, that bitcoin's dominance over the altcoins took a breather this week. The metric had fallen to 37.5% last Friday, but it touched 40% yesterday before declining slightly to about 39.5%. ETH continues to underperform. In the two weeks since the Merge took place, the second-largest crypto lost over $400 at one point. The past seven days saw a push to $1,400, which was halted in its tracks, and ETH is back down to around $1,300. Ripple, on the other hand, is once again making headlines. The blockchain company's lawsuit against the US Securities and Exchange Commission took another positive turn, and the native token reacted with a double-digit price surge today. Solana, OKB, Uniswap, and Chainlink (after its most recent product launch) have seen impressive weekly increases of up to 10%. QNT, though, is in a league of ...
---
Bitcoin Price Analysis: High Probability of Bullish Correction, Accordin...


Bitcoin's bearish period still seems far from over as the price has been trapped in a consolidation region between $18K and $25K for the past four months. However, BTC is closer to breaking down the lower boundary, as it seems recently. Technical Analysis By Shayan The Daily Chart The 100-day moving average line, currently at $21.2K, has been acting as significant resistance to the price. In comparison, the $18K substantial support level remains the most critical price point for Bitcoin and has prevented further decline. On the other hand, evidence of bullish divergence is seen between the price and the RSI indicator, indicating a potential rebound from this level. Therefore, Bitcoin will likely retest the multi-month bearish trendline and both the 100-day and 200-day moving average lines before a possible downside continuation. If BTC can break above these dynamic resistance levels, a rally towards $24K could be expected. In contrast, if the $18K support is breached, a rapid decline towards $15K will likely occur. The 4-Hour Chart As on the daily chart, on the 4-hour timeframe, the price has been consolidating between the $18K significant support level and the $25K critical resistance level, forming a descending wedge pattern. Bitcoin must break the wedge's upper boundary to reach $25K. Considering the strength of the $18K support, a rebound towards the wedge's upper threshold and a continuation of the consolidation stage seems likely. Additionally, the RSI indi...
---
More Bitcoin (

#BTC

) News